15+ Pictures Of Guilty Dogs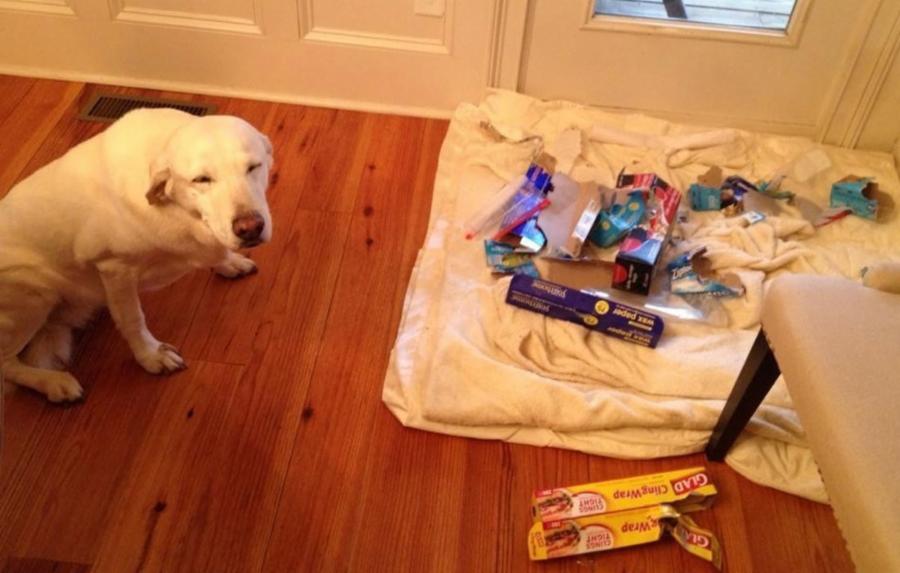 Unlike cats, dogs actually feel bad when they do something they aren't supposed to do. At least, that's what it seems like anyway. According to Scientific American, 74% of people think their dogs can feel guilty. If they don't feel bad, they certainly are good at fooling us. What does dog guilt look like? Behold, dear reader! We'll show you the face of dog guilt, and it is cute! Let's get started!
Click "Next Page" to get started!