Pictures Of Four Sisters Taken For 15 Years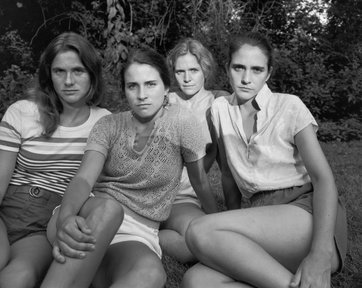 One summer in 1975, a photographer named Nicholas Nixon asked his wife if she would take a picture with her three sisters. He ended up taking the same shot of the four of them each year for 40 years. What did this look like? Why did they keep doing it? And what do the photos look like? Well, come on in and have a look! This is a fascinating portrait of sisterhood, and you'll definitely want to see it!
Click "Next Page" to see the first photo from 1975!