Brilliant Uses For Pool Noodles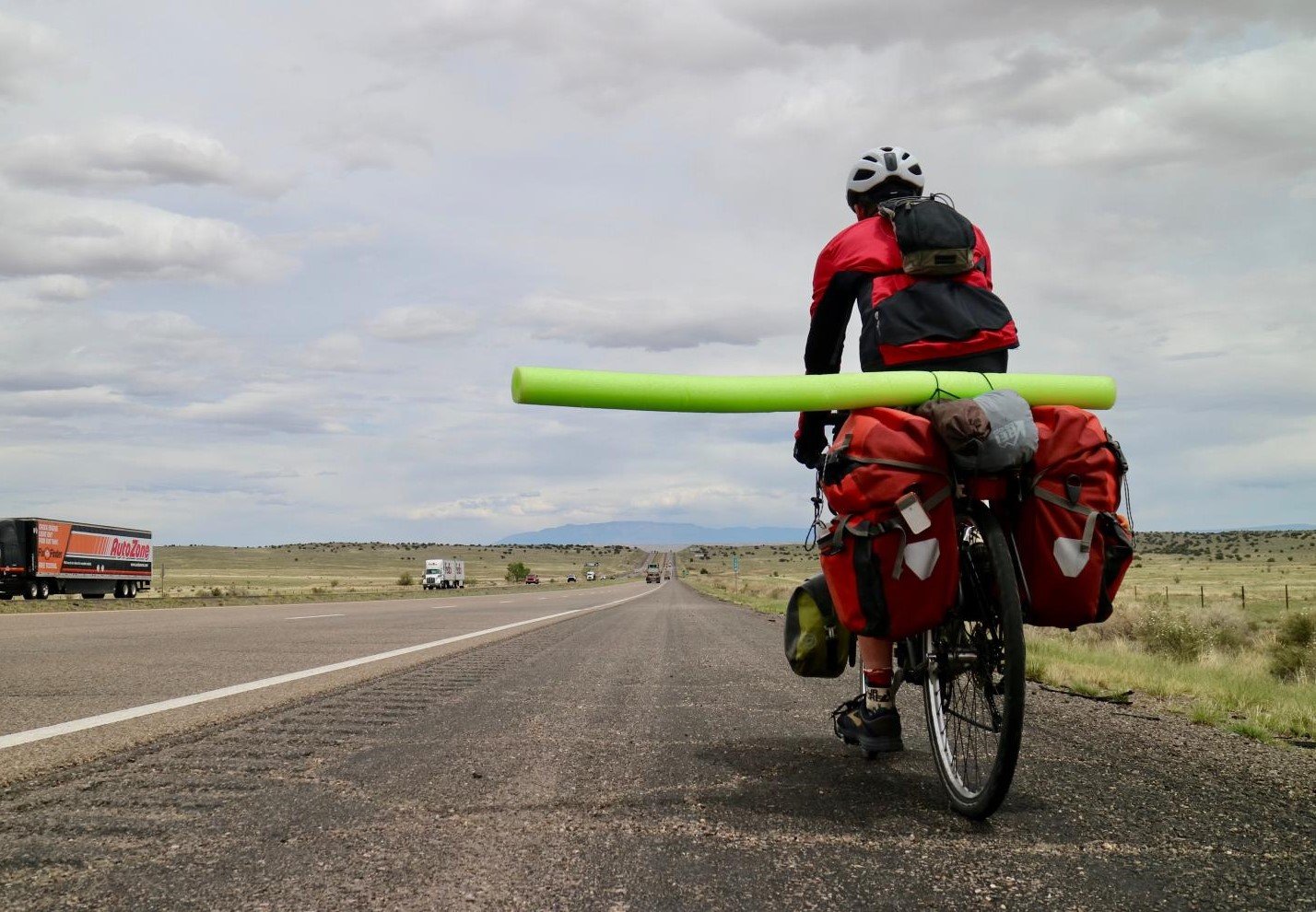 Pool noodles don't really look like they'd be a particularly useful object. Sure, they float, they're colorful, and kids can wack each other with them, but they don't have much real utility value. Or do they? We have found a whole bunch of cool new uses for pool noodles. Just wait until you see all of the new ways we've found to use them! From organization to preventing damage, we're here to show it all to you. Let's get started!
Protect Your Wine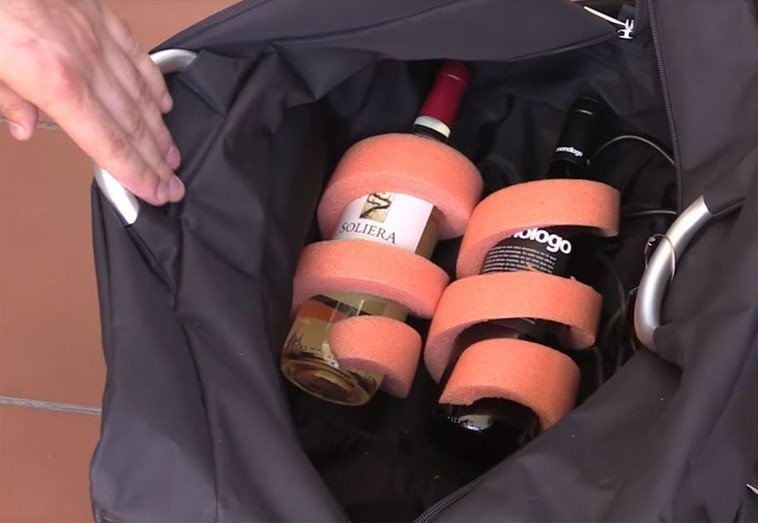 Everyone likes to give (and get!) wine, especially during the holidays. Putting wine bottles in the same bag together can cause them to clank, and possibly even break. That can make a huge stinky mess. Here's an easy solution: spiral cut a large piece of pool noodle and wrap it around the bottles. This won't insulate them, but it's a perfect bumper so they don't get damaged.
Droopy Drawers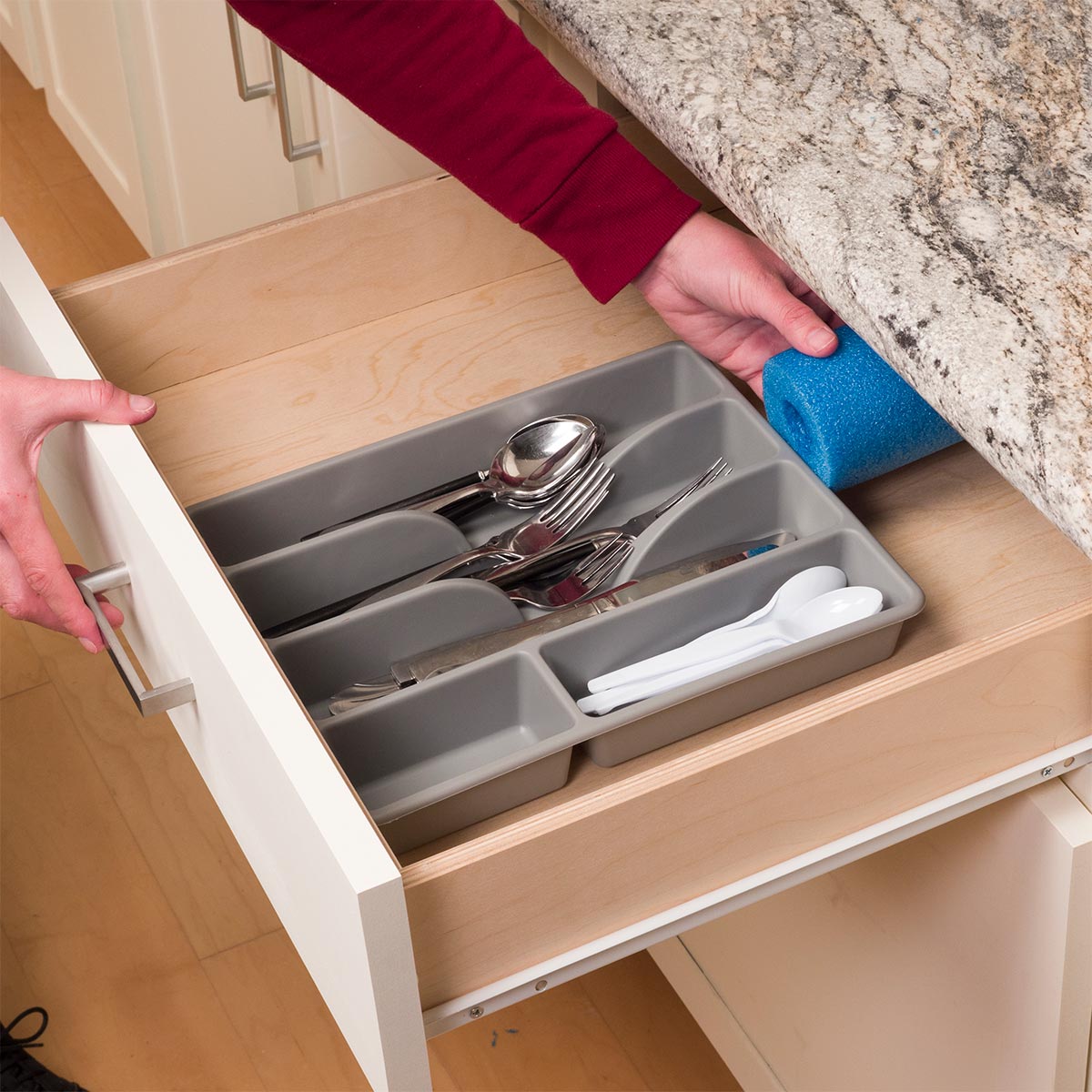 Kitchen drawer organizers are great, except when you open the drawer and everything files around. That sort of defeats the purpose of the organizer. Fortunately, we have a clever hack to keep those drawers in place. Just take a piece of pool noodle and stick it behind the organizer. The organizer will stop slipping because it's wedged against the front!
Mower Mute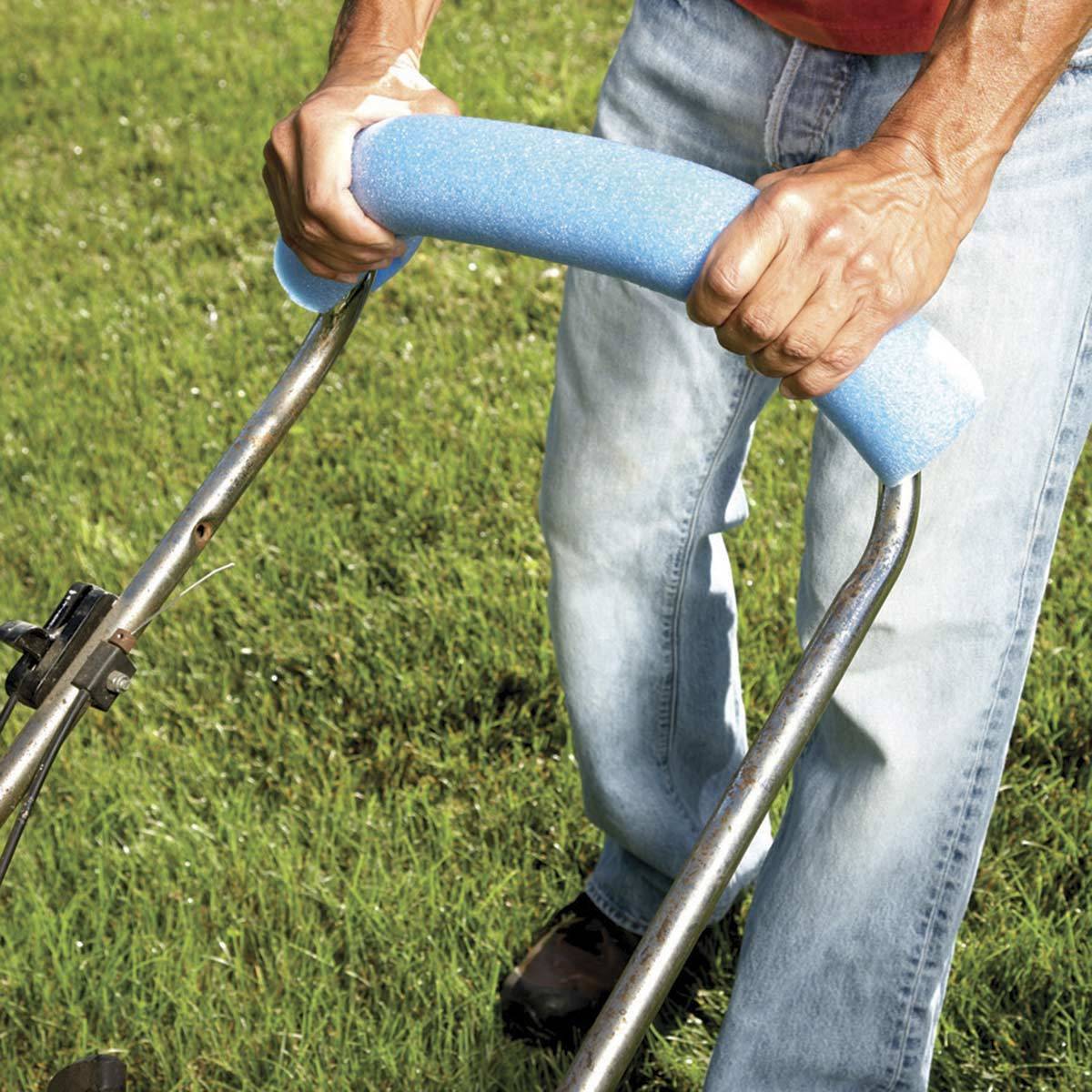 If you mow your lawn with a push mower, it can be very damaging on your hands. The vibrations can be sent directly through the engine to the pull bar, and that can be particularly bothersome. Putting a pool noodle on your mower handle is helpful to dampen the vibrations.
Stop Slamming The Door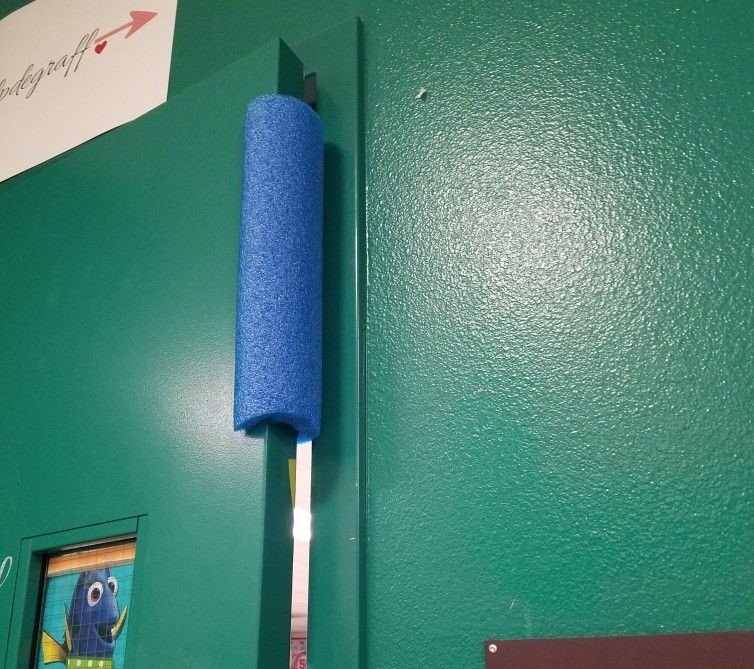 Speaking of kids, do you have one who likes to slam doors? Or maybe a little one who could get their hands hurt by getting it slammed in a door? Well, here's a novel solution. Cut a section of pool noodle and attach it to the door. This will keep the door from fully closing, but it will also keep the doors from slamming shut. In some cases, that's a win-win!
Seat Belt Pillow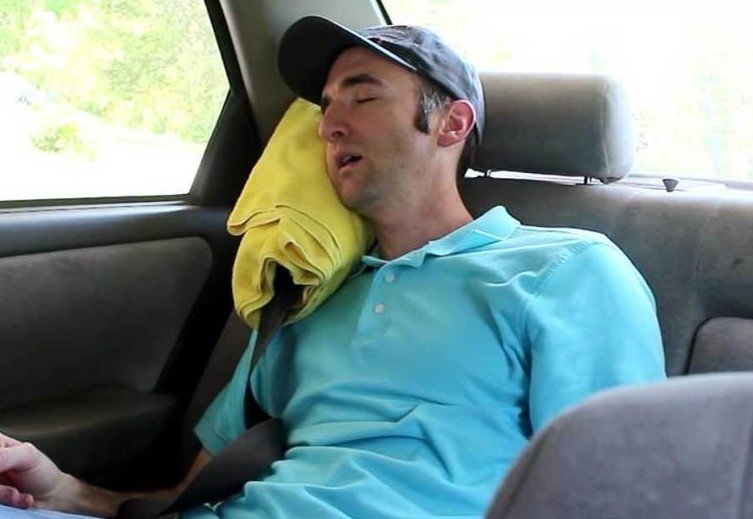 Seat belts can be scratchy and irritating, and they hit in all of the wrong places. Put a pool noodle over the middle of the shoulder strap, and it should help with all of the problems. As a nice bonus, you can also use it as a little pillow if you'd like to nap in your car. This is an especially good trick for kids because some seat belts don't fit them correctly. 
Protect Your Boots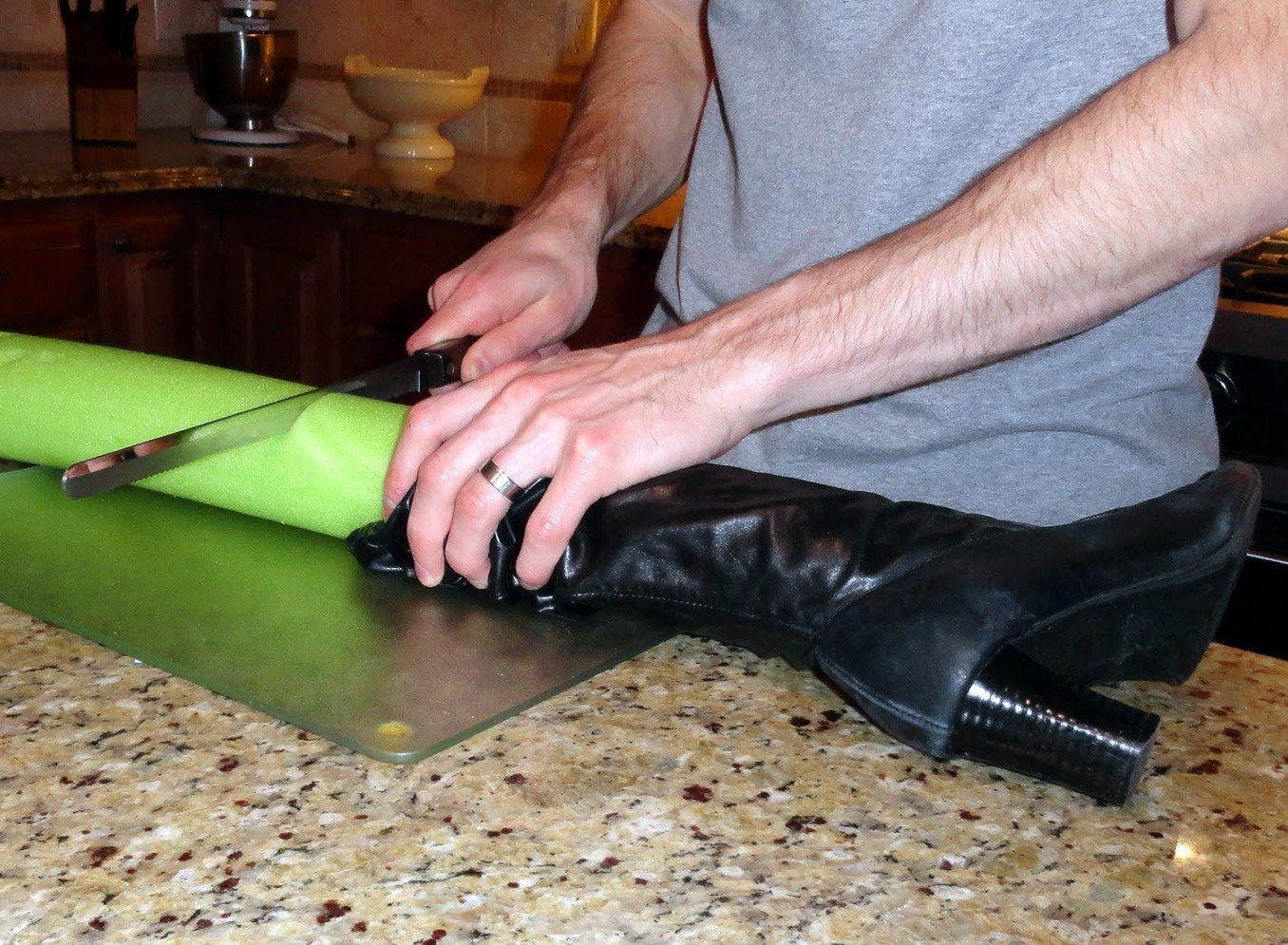 When you first get a new pair of boots, they always look awesome. It can be difficult to store them because any boot that is taller than a work boot is going to tend to flop over. A nice trick to keeping these boots looking great is to cut a pool noodle to just over the height of the boot. Just stick them into the boot, and you have a perfect way to keep them in shape.
Math Game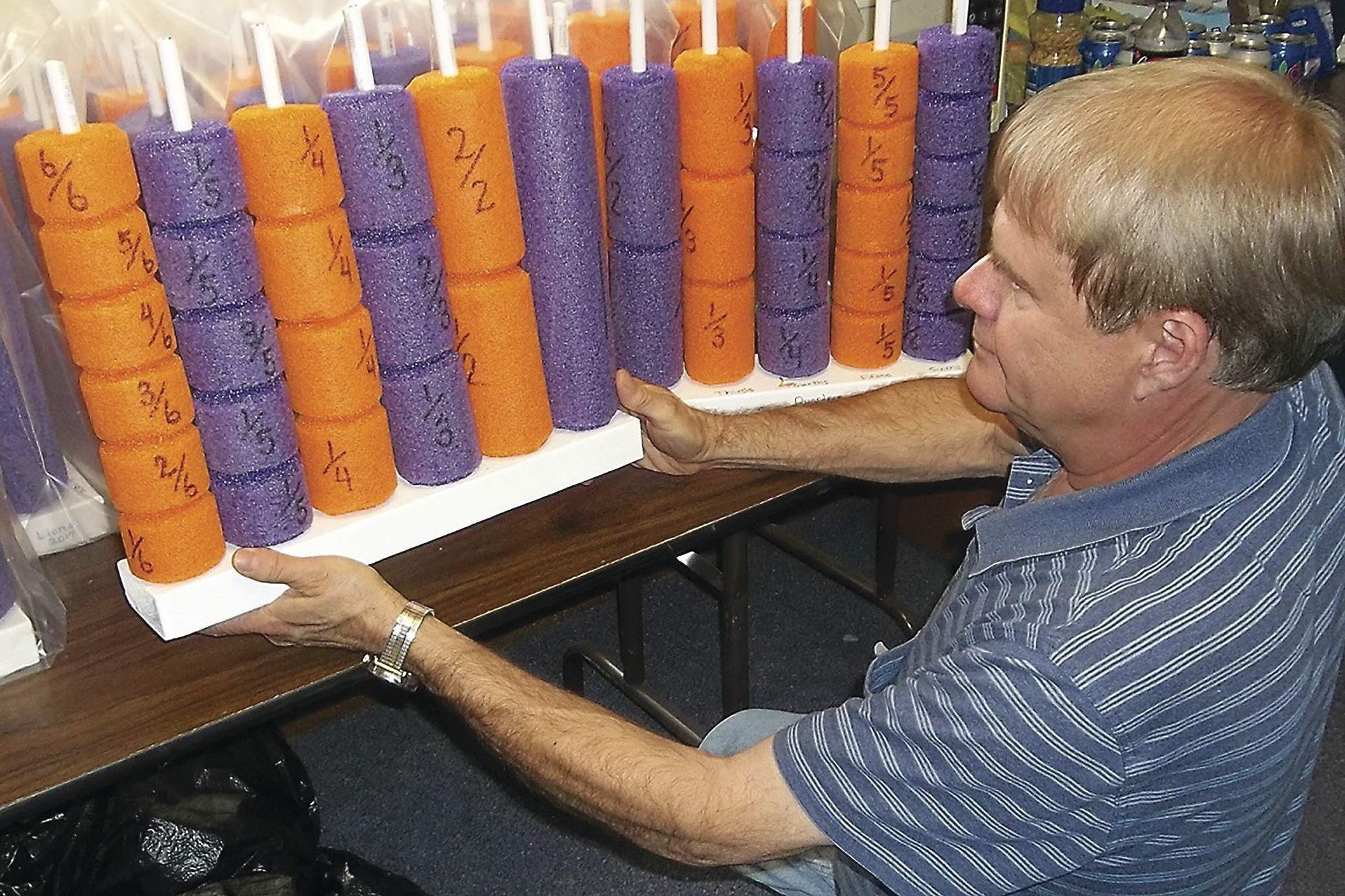 One nice feature of pool noodles is that they are easy to cut. So, you can turn them into a fun fraction game like this. It's not one of the easier hacks, because it will require a bit of measuring and precise cutting. It is a good way to show young children how fractions work though, so it might be worth it!
Trampoline Spring Guards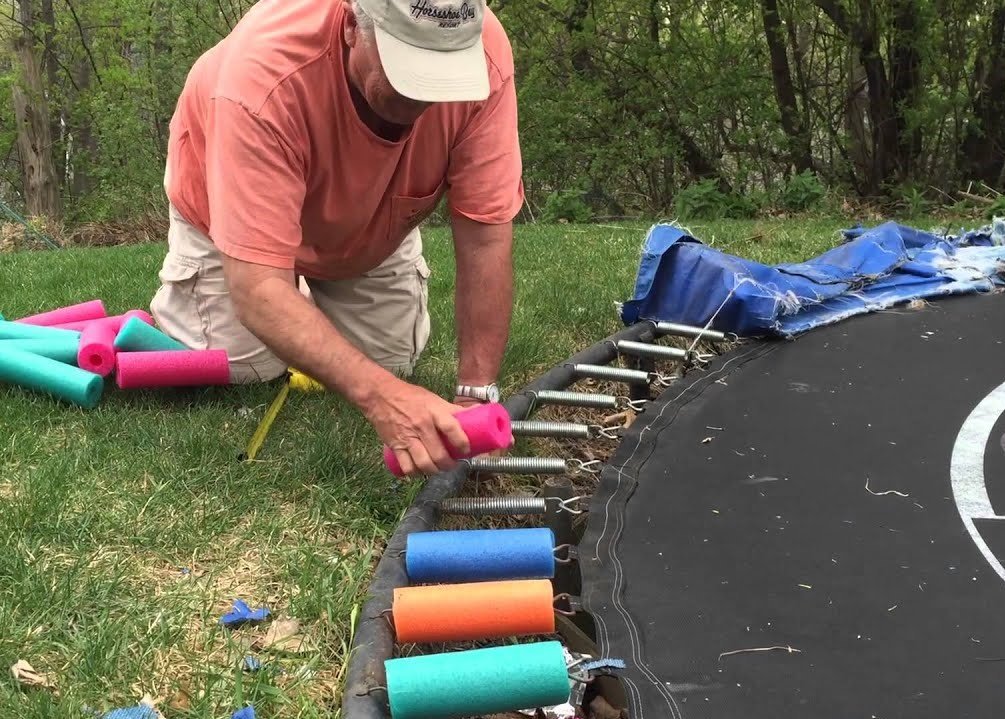 Having a trampoline in your backyard is fun, but it can also be a huge liability. Kids can fly off, even with a net. More importantly for this article though, they can also bump their heads on the springs that hold the trampoline together. A good way to fix this is to make little pool noodle sleeves for each spring. And they look really fun too!
ARRRR!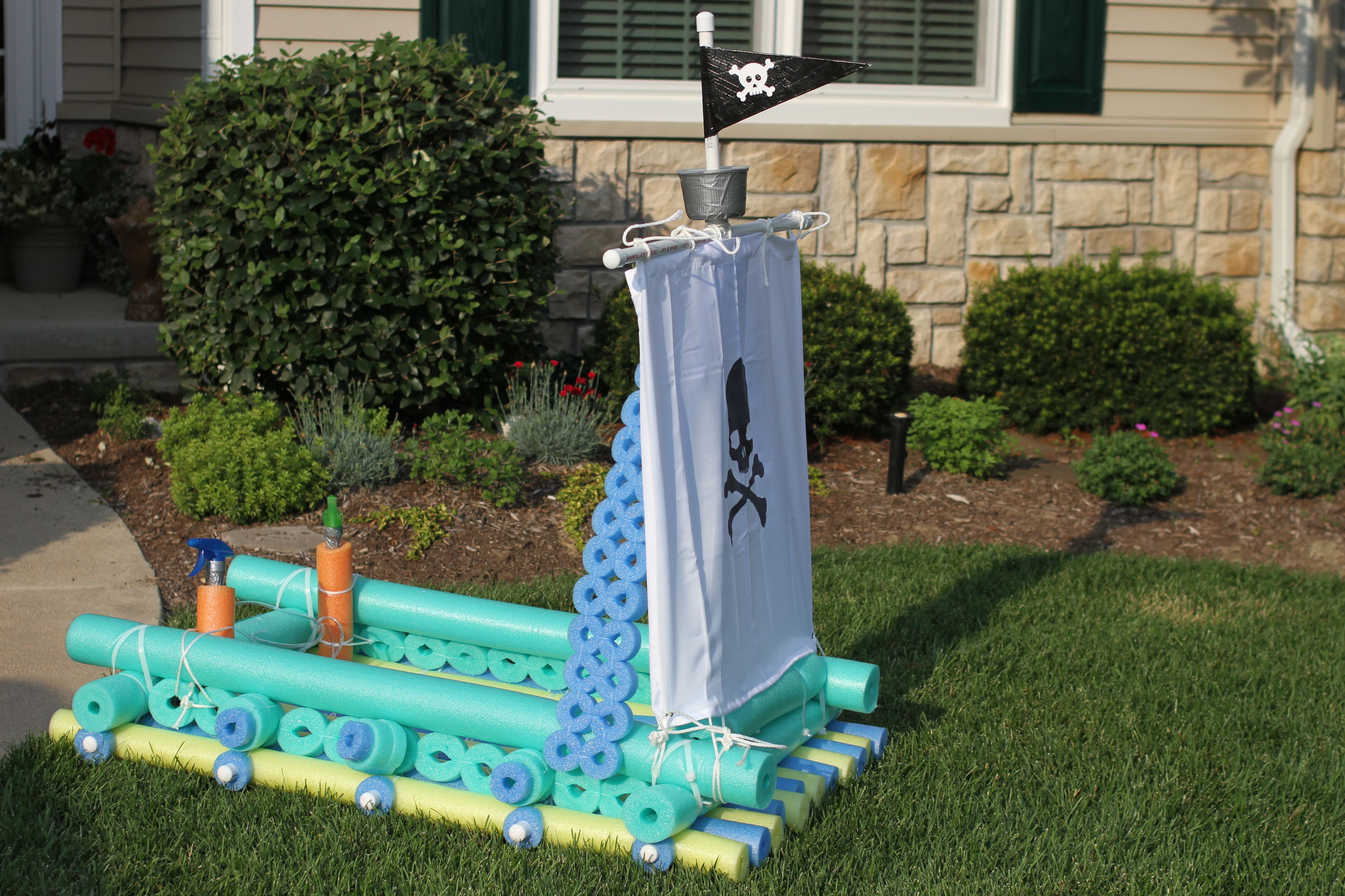 Pool noodles can be used for a TON of crafts projects. They can also be used for a lot of kid-friendly projects. Here's a cool one that combines both. It's a pretty difficult project to complete, but it's a real floating sailboat. There's even a bit in the back to help steer. While we wouldn't suggest using this on a river, it's a perfect float for a pool.
Hang Your Fishing Poles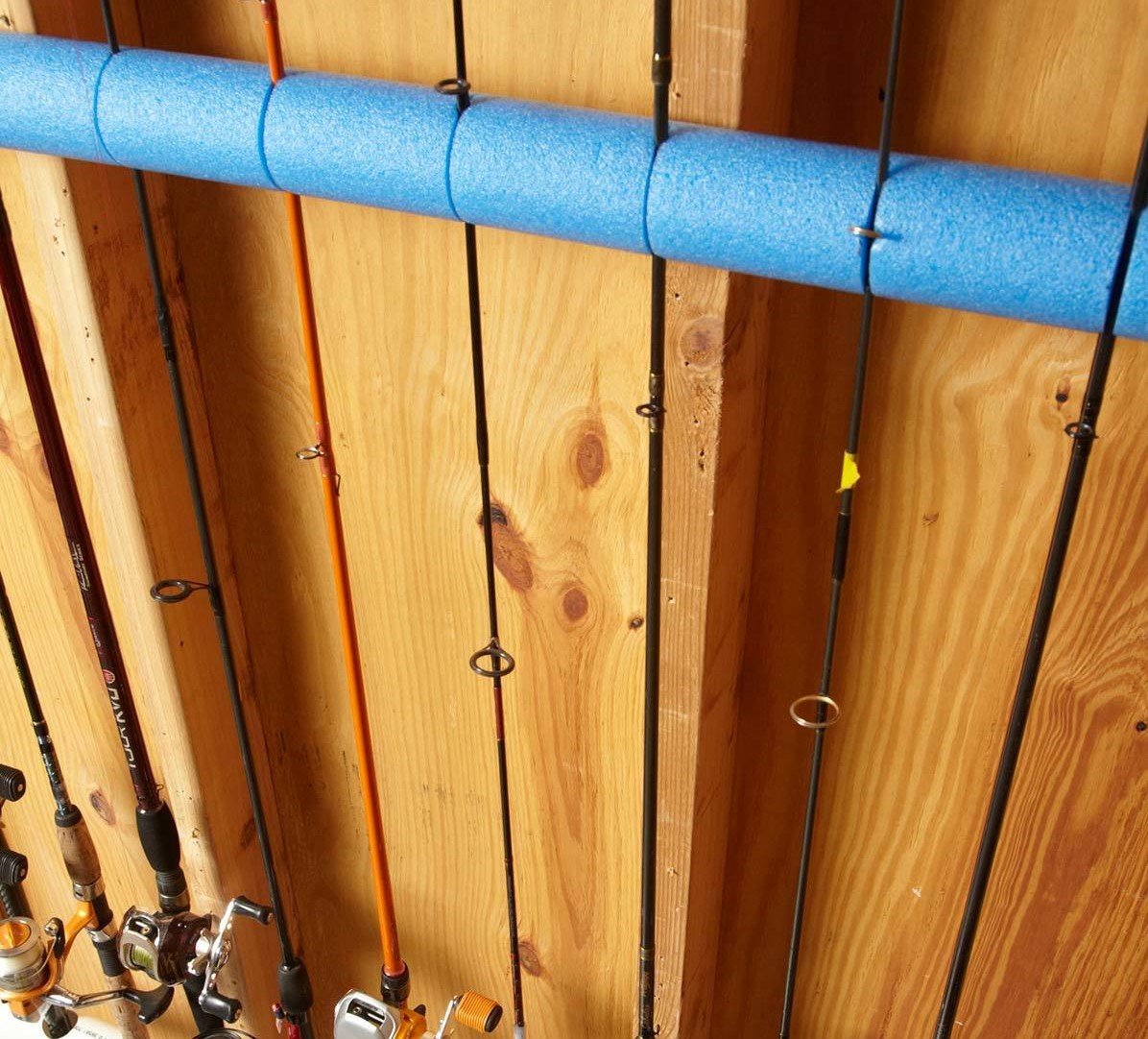 Fishing poles are a good example to use here because they are light and thin. You can also store objects that are a bit heavier, like brooms and dustpans. Just cut a little hole in a pool noodle and secure it to the wall. The objects should fit snugly in there, will still touch the ground, and will stand up. Pretty cool!
Floating Candles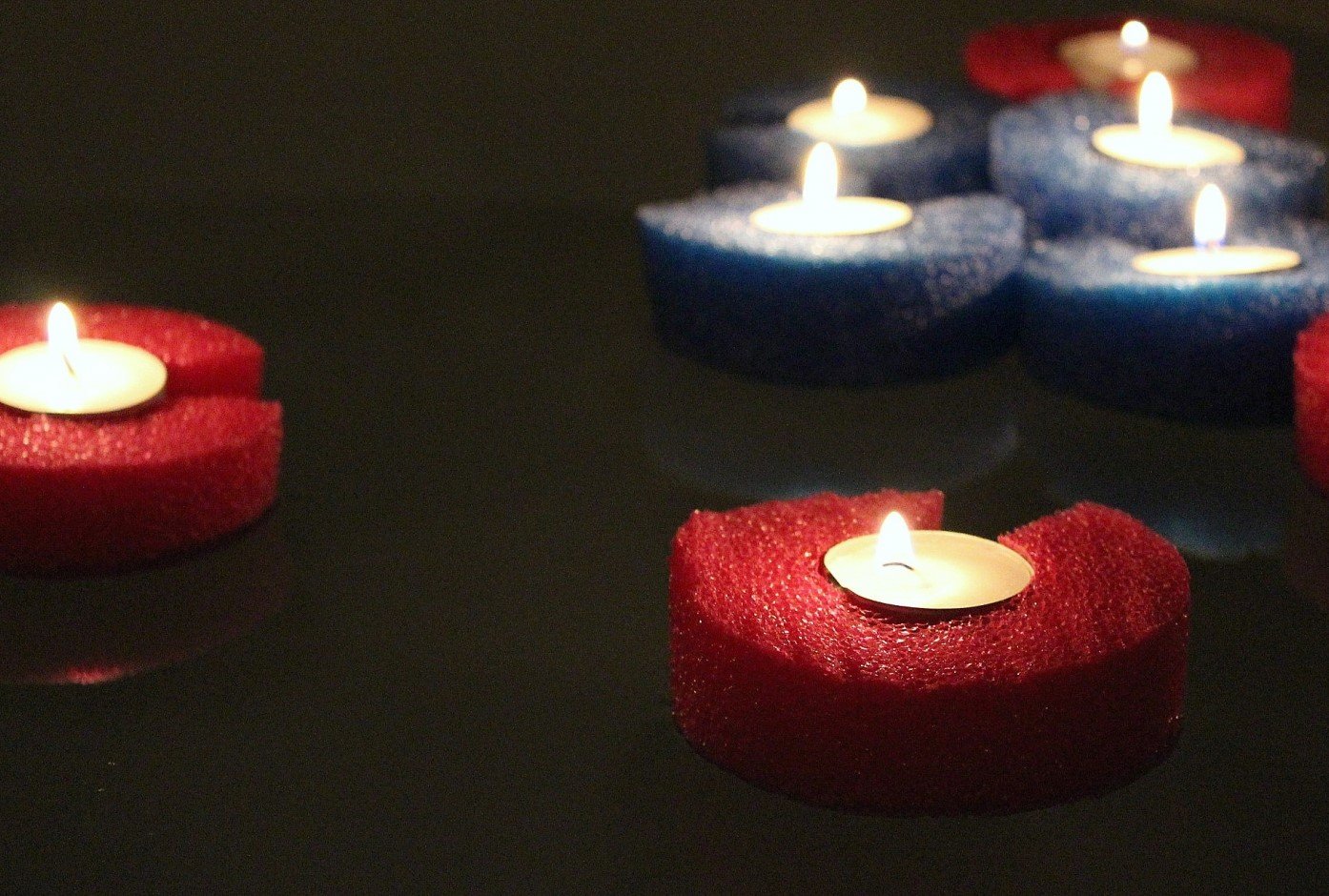 You wouldn't think that a pool noodle could be used for anything romantic. You would be wrong. This is a really simple idea, and it looks beautiful at night. Cut small sections of pool noodles and stick a small votive candle in the middle. They'll float on water, and best of all, they can't burn since the noodles aren't flammable. They might melt though.
Use A Noodle In The Pool?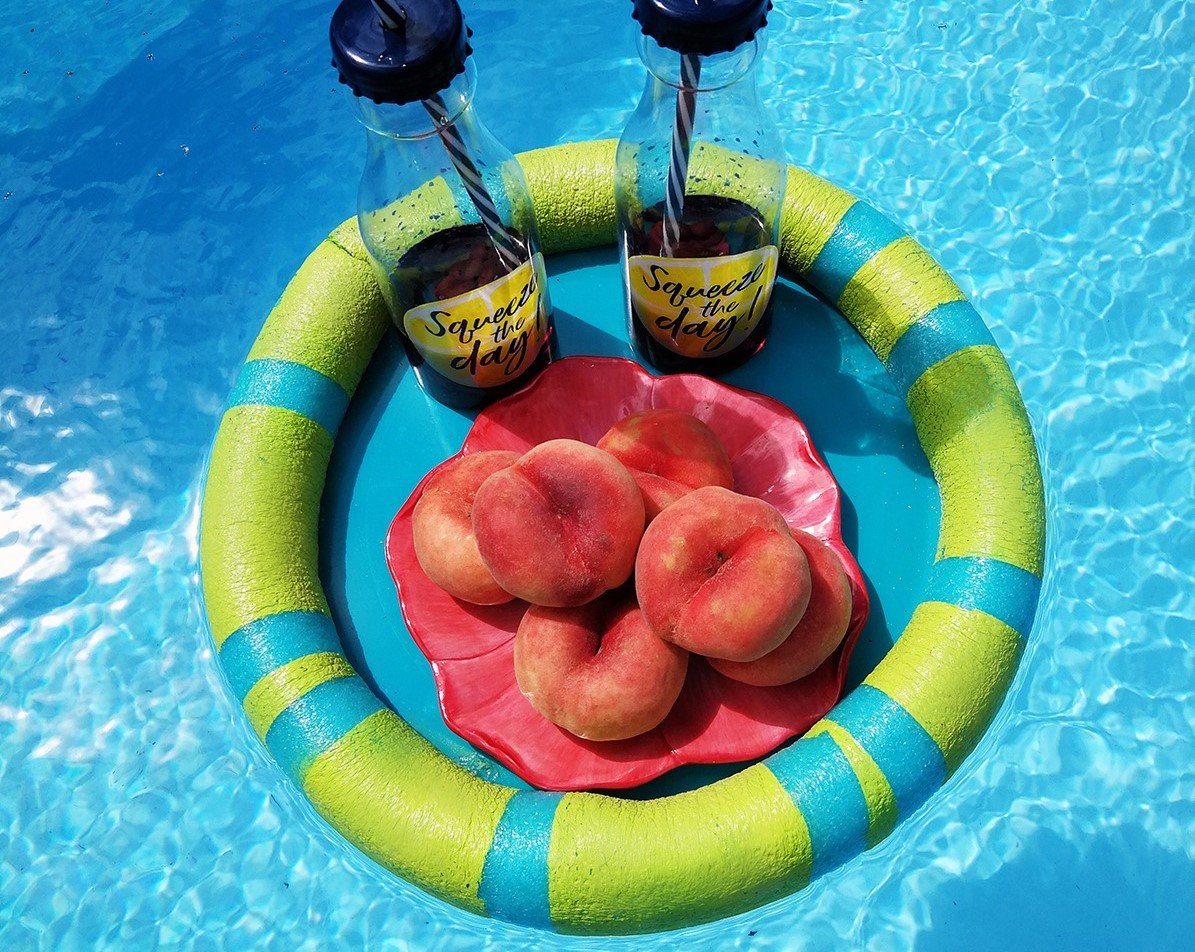 Pool noodles can also be used in the pool, of course! Besides just being used as a toy, they have many other uses. You can make a nice floating tray for your cold summer beverages. Take a small plate, wrap a pool noodle around it, and secure with waterproof tape. Perfect! Now you can lounge on your raft and have a drink float by!
Bed Bumpers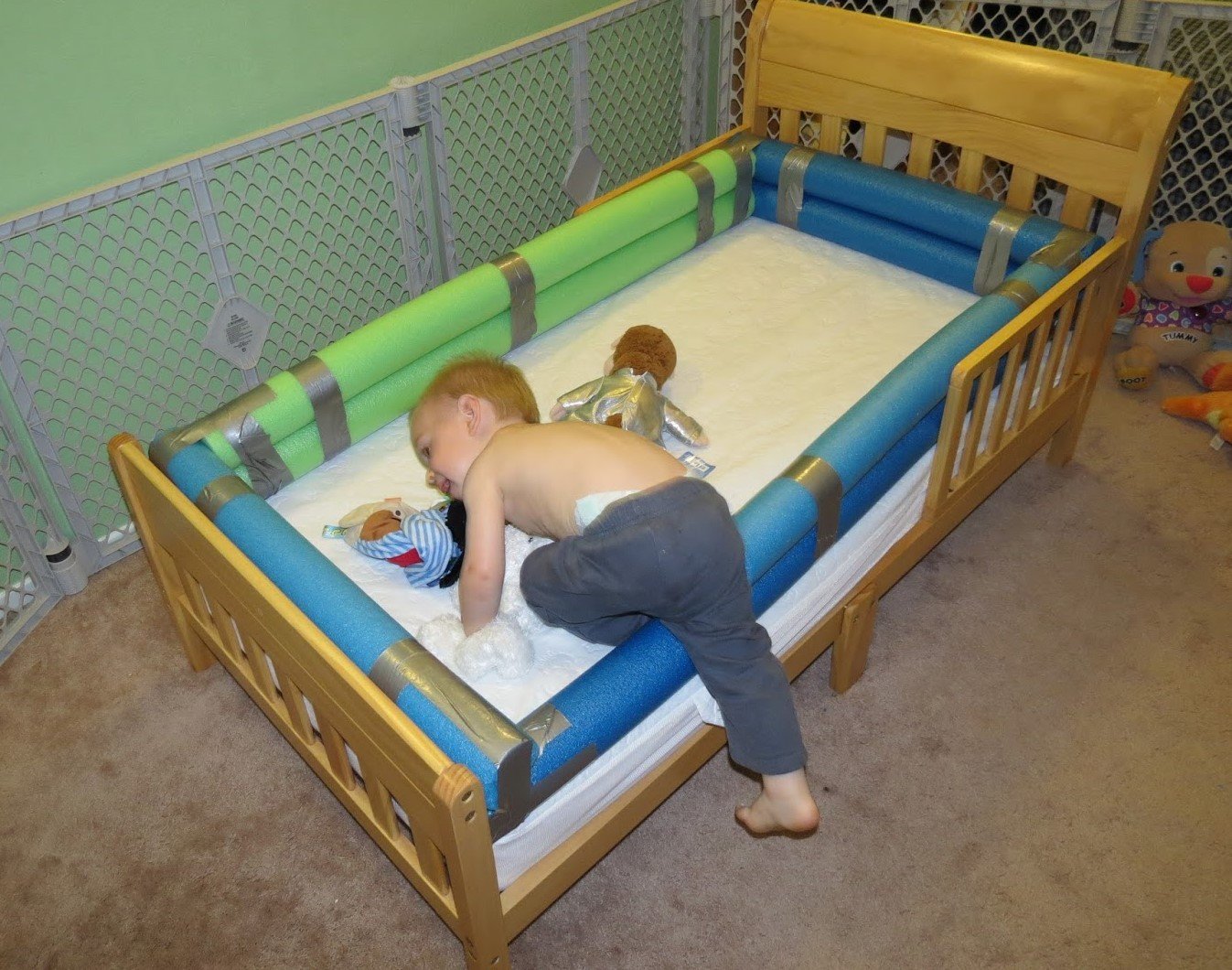 It can be nasty to hit your head on the side of the bed in the middle of the night. Especially for little kids who already have bedrails. Pool noodles always make great bumpers, and this is no exception. Just make sure that you use enough duct tape so that your little one can't pull them off of the side of the bed. 
Delicate Clothes? No problem!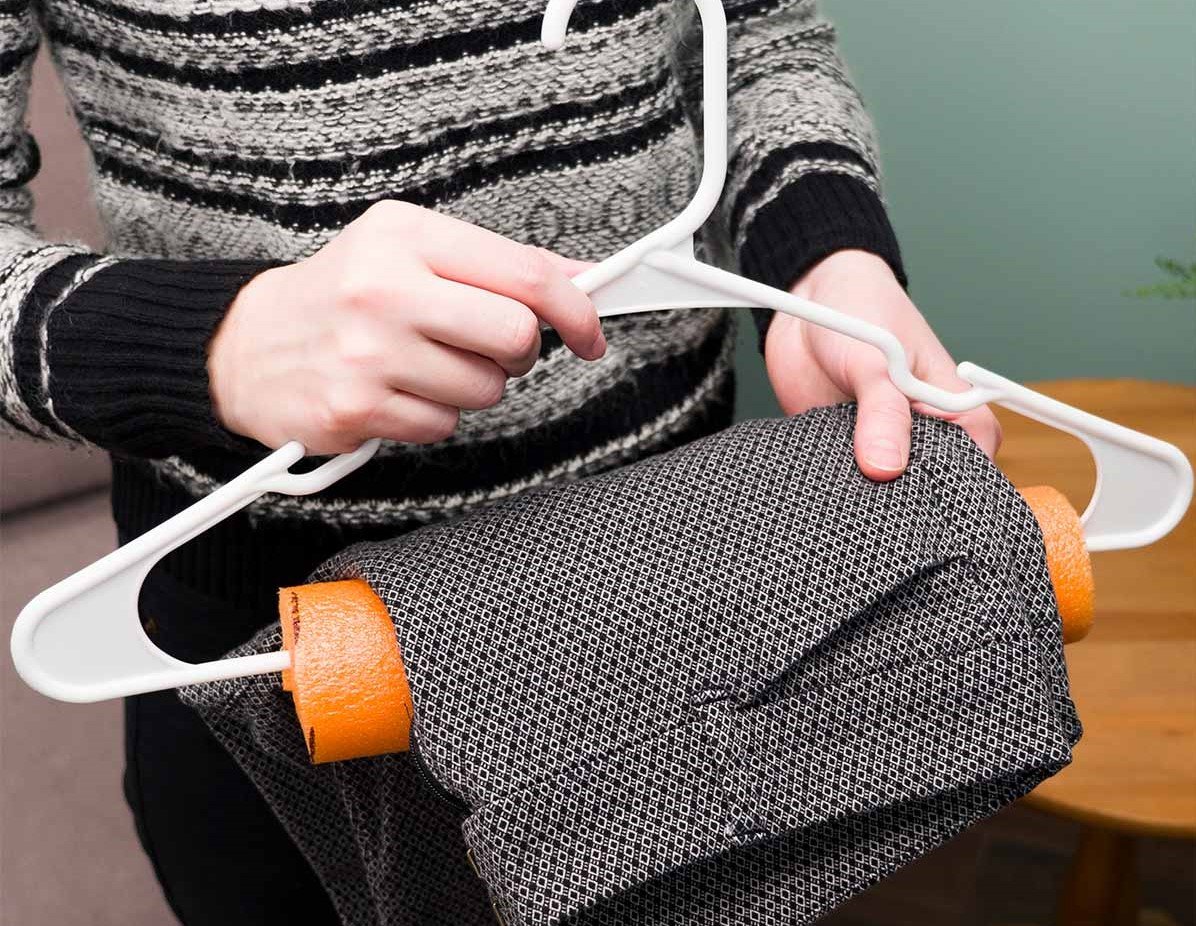 If you are particular about your delicate clothes, you probably hate getting creases in them from hanging them up. Well, here's a solution. Put a piece of pool noodle on the bottom, and put your clothes over it. It looks a little awkward, but it keeps your clothes 100% crease-free. 
Lawn Chair Protector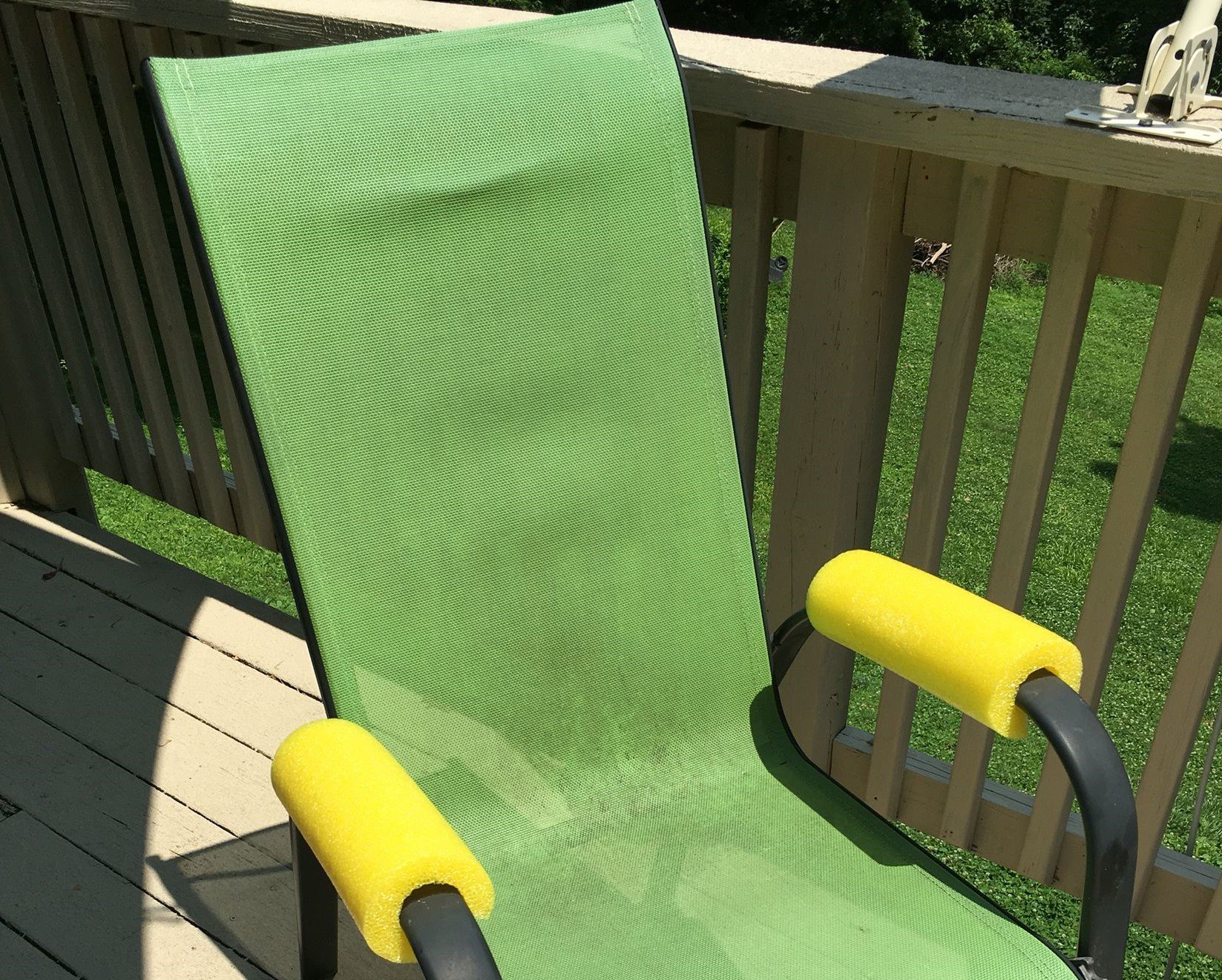 If you like to sit on your porch or deck in the summer, those lawn chairs can get HOT.  They have to make them from metal usually, otherwise, they'd melt in the hot sun. You can burn yourself on the armrests if you aren't careful though. So, cut a piece of a pool noodle and wrap it around the armrest. Problem solved! 
Insulate Your Lines!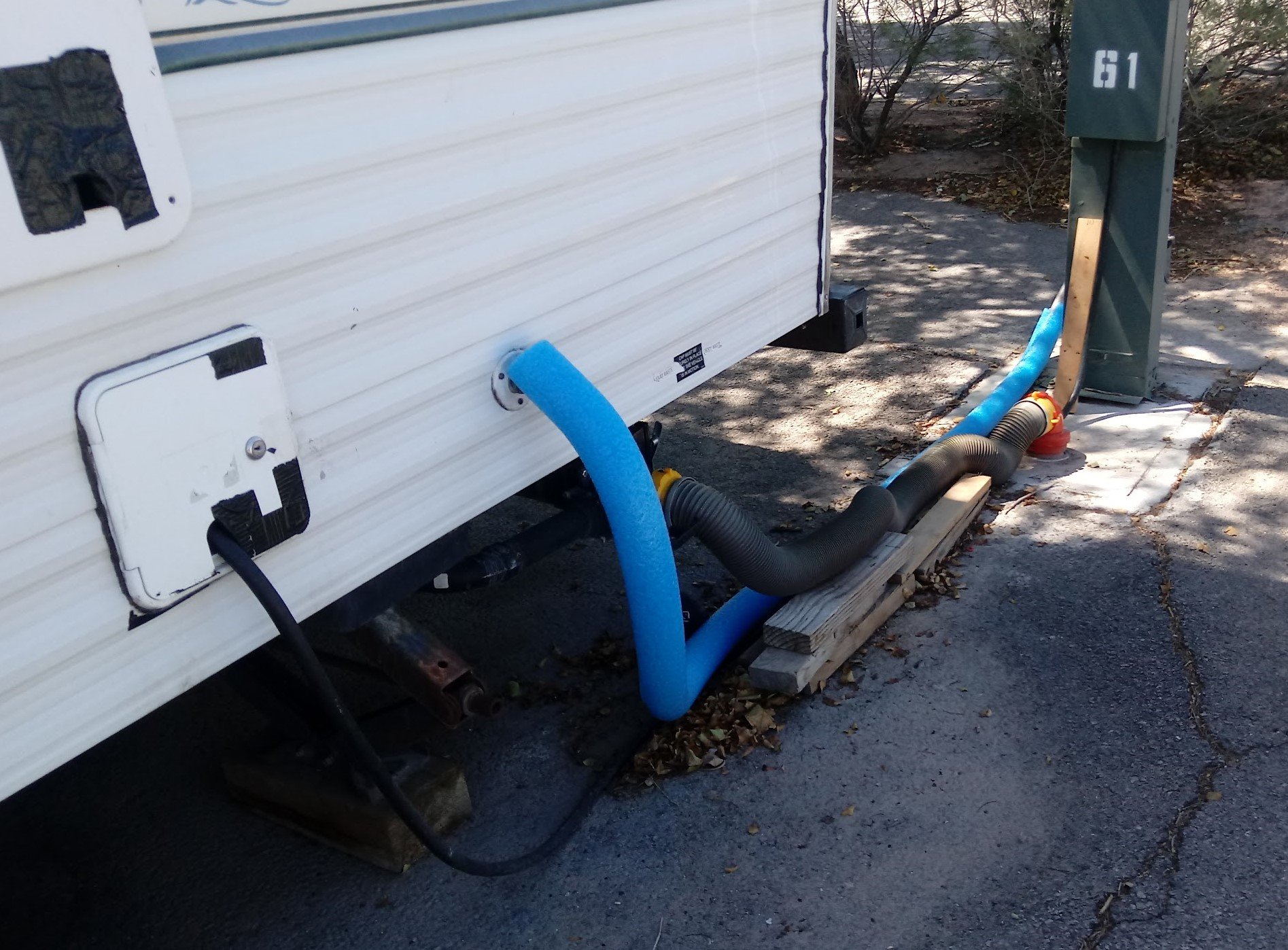 If you have an RV, you have two major lines running out of it: the sanitation line and the water line. It can be tremendously difficult to keep these lines clear and unfrozen. A pool noodle can help though. Put the two lines through the noodle. It will act as insulation, and hopefully make a frozen sanitation line a thing of the past for you.
Protect Your Car Doors!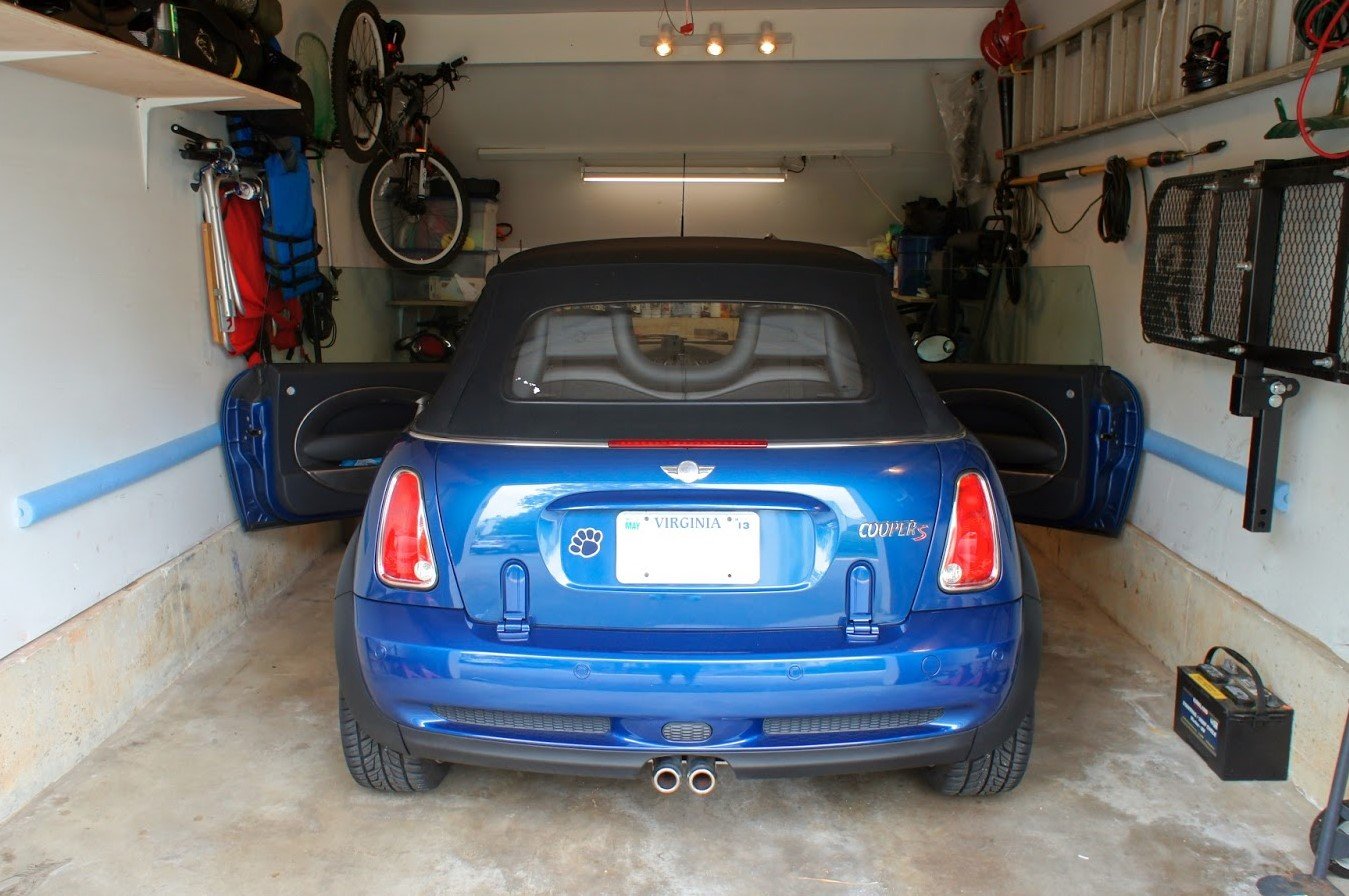 If you have a small garage, you've likely experienced opening a door and hitting the wall. This can damage your doors and it can damage the walls too. Using a pool noodle can fix the problem. Cut the noodle in half and adhere it to the wall. Now you'll hit the noodle instead of hitting the walls. You can do something similar in a parking lot by carrying a small section of pool noodle in your glove compartment.
Cycling Fix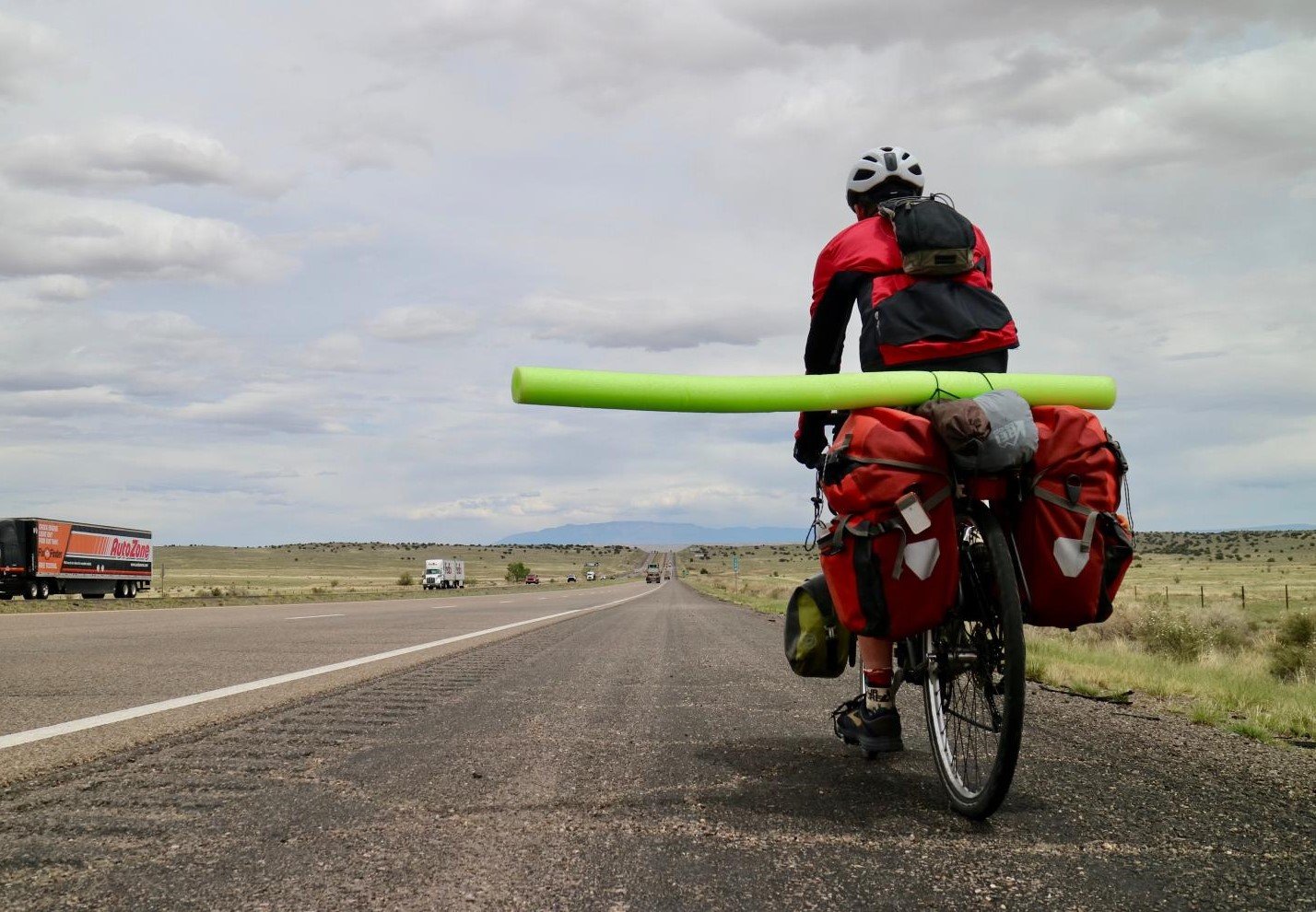 Why does this cyclist have a neon yellow pool noodle on his back? There are two excellent reasons, and both are very clever. First, it's neon yellow, so it obviously increases visibility. Second, it creates a physical barrier that shows the required three feet of space on the left side. This is a really smart way to use a pool noodle, and you don't even have to cut it!
Fishing Pole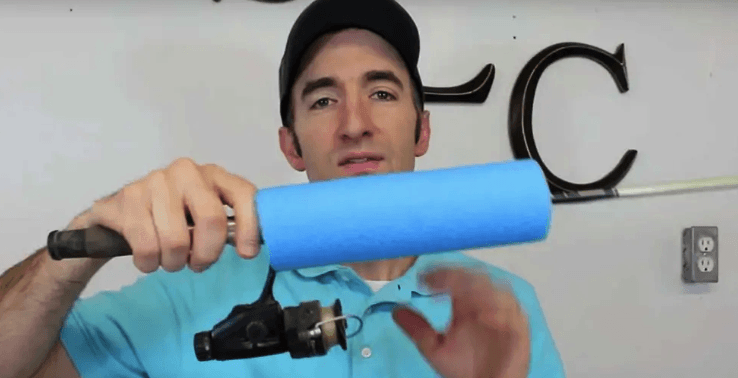 That happened to all the parents who went fishing with their kids. Ones they take they fishing rod in their hands, they toss their pole into the water. Yeah, we all have been through such situations. Well, here's the solution. Using a pool noodle piece will keep the pole from sinking. Interesting, huh? You can make a lot of decorations for your house with pool noodles, but this is one of the fun ones. Take some noodles and some old socks and shoes. Wrap the noodles in the socks and put the shoes on. It will look like a witch crashed into the side of your house. You can discourage other witches too.
We hope that you have found some new uses for pool noodles. They are an incredibly flexible and useful invention! Maybe we've even saved you some money in the process. If you enjoyed this story, please share it with your friends on social media! Thanks for reading!
Source: Swifty, Family Handyman, How Does She