Household Items With Smart Design Details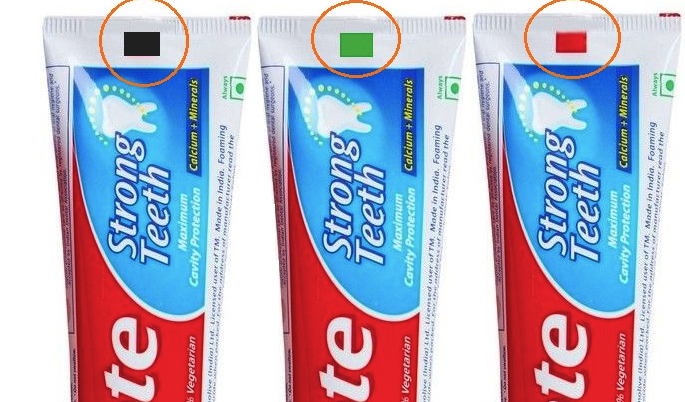 Did you know that there are many common household items that you've been using incorrectly this whole time? When repurposed the right way, these items can solve many pesky little issues. Here are fifteen everyday items that are probably somewhere around your house that you can use in a much more efficient way, with a cool hidden purpose!
Extra Holes In Sneakers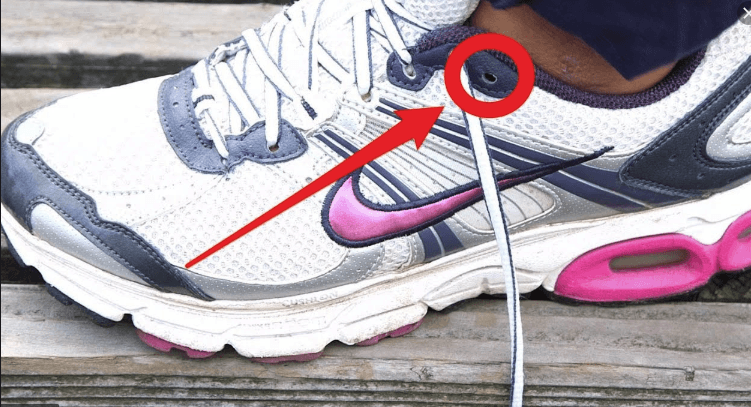 Unless you don't tie your shoelaces yourself, you've definitely noticed the unused extra holes at the top of your shoes. These holes are there so you can tie up your shoes tighter if you are prone to blisters, for example. You can place the shoelaces in the extra holes, but in the opposite direction, creating a loop on each side, which allows you to cross your laces in each loop. Then, you can create a much tighter lock by pulling down on the laces and then tying your shoes normally. 
Pom-Poms On Winter Hats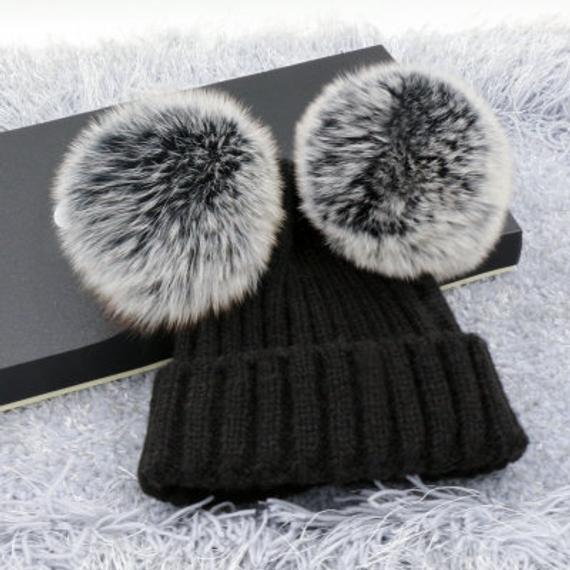 For people who live in cold places, winter hats are crucial. But have you ever stopped to wonder why so many of them have a fluffy ball on top? This fashion can back to Scandinavia, and to gather the seams in a time where knitting was uncommon. Over the past several hundred years, many types of headgear have had this pom-pom on top, and it is still trendy today.
Long Neck Bottles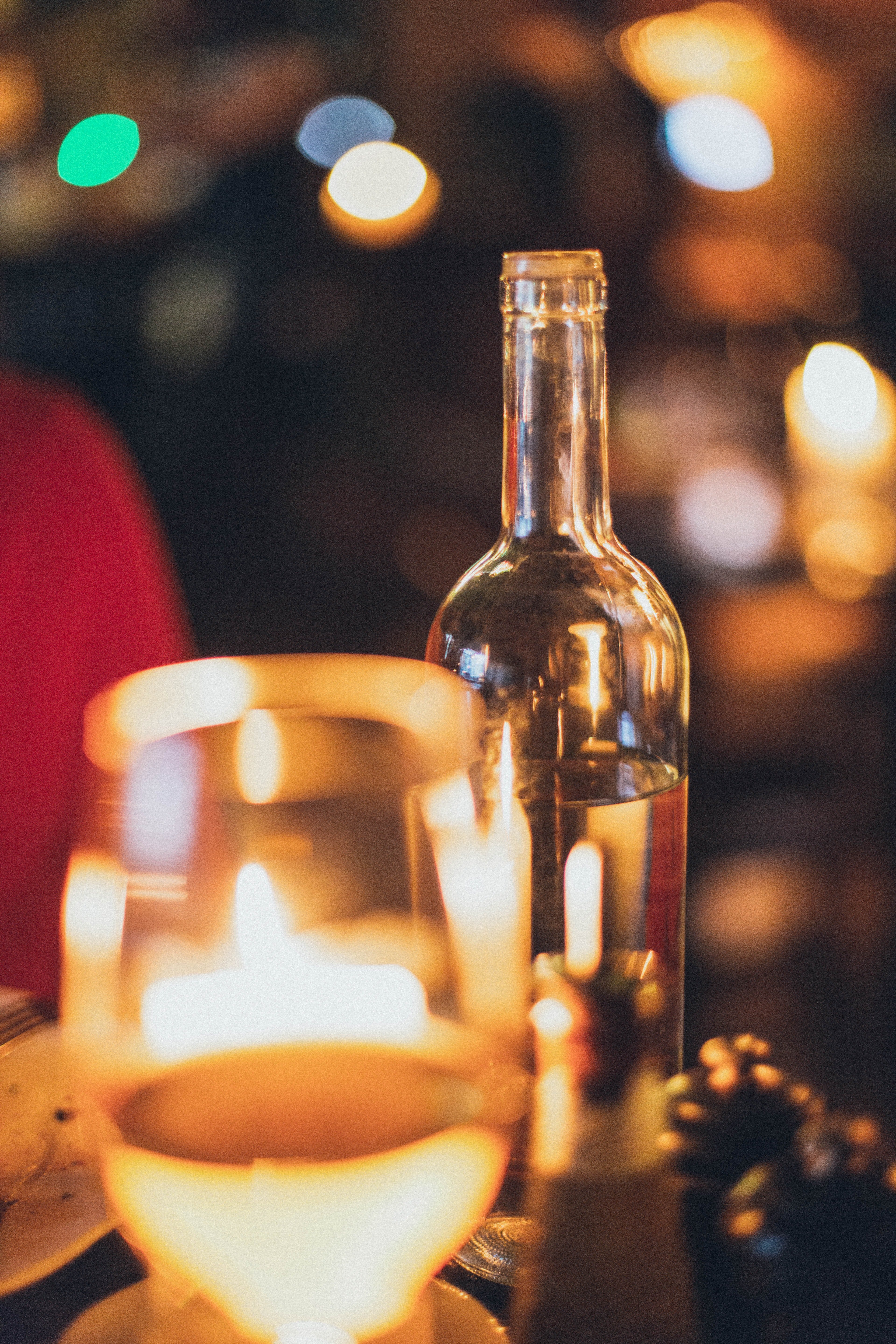 It is not by accident that adult beverages often come in bottles with long necks. First, its shape makes it more comfortable to hold for long periods of time. In addition, the long necks help distribute the heat throughout the entire bottle when you're holding it with your warm hand. Ultimately, long necks help beverages stay cooler for longer.
Flat Takeout Boxes
When we order Chinese food, most of us bring it home and dump it onto our own plates, or eat it straight out of the carton. However, this is all wrong. Chinese takeout boxes to be their own plates! While the food is still in the container, carefully pull the sides apart and set it flat on the table. It's so much simpler this way!
Hole In Cap Of Ballpoint Pens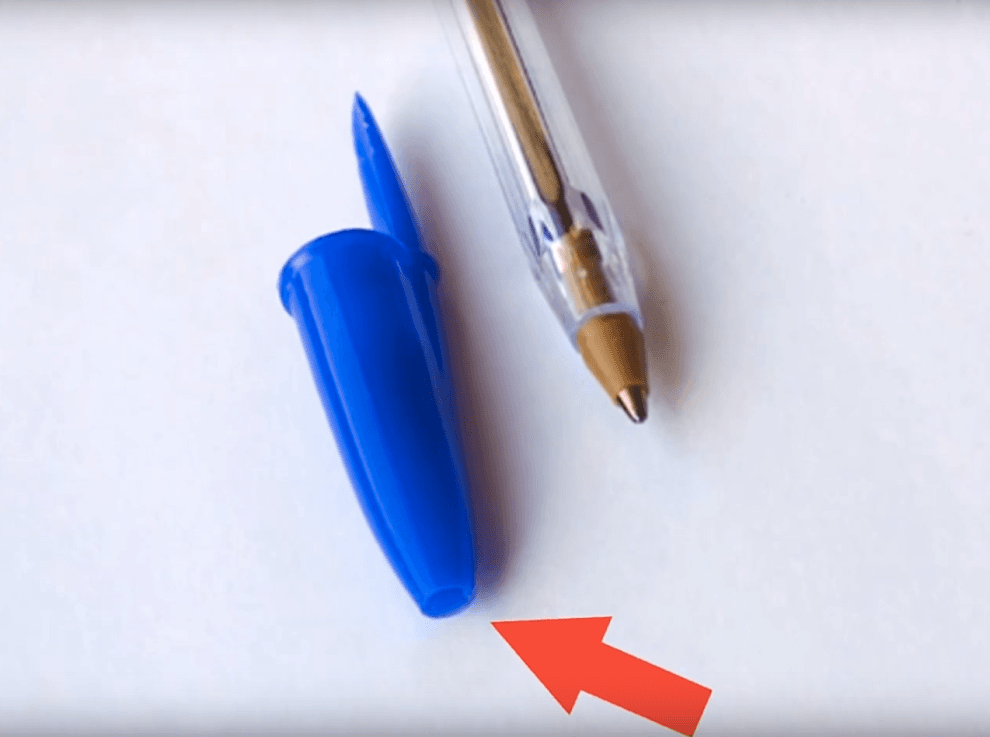 When you look at a pen at first, it looks like there may be something wrong with it because it has a hole. Actually, that hole is there on purpose so that air can flow through in case it accidentally. That might seem strange, but remember, many people have a bad habit of putting pen caps in their mouth, and with one bad movement, it could end up in the back of their throat.
On The Measuring Tape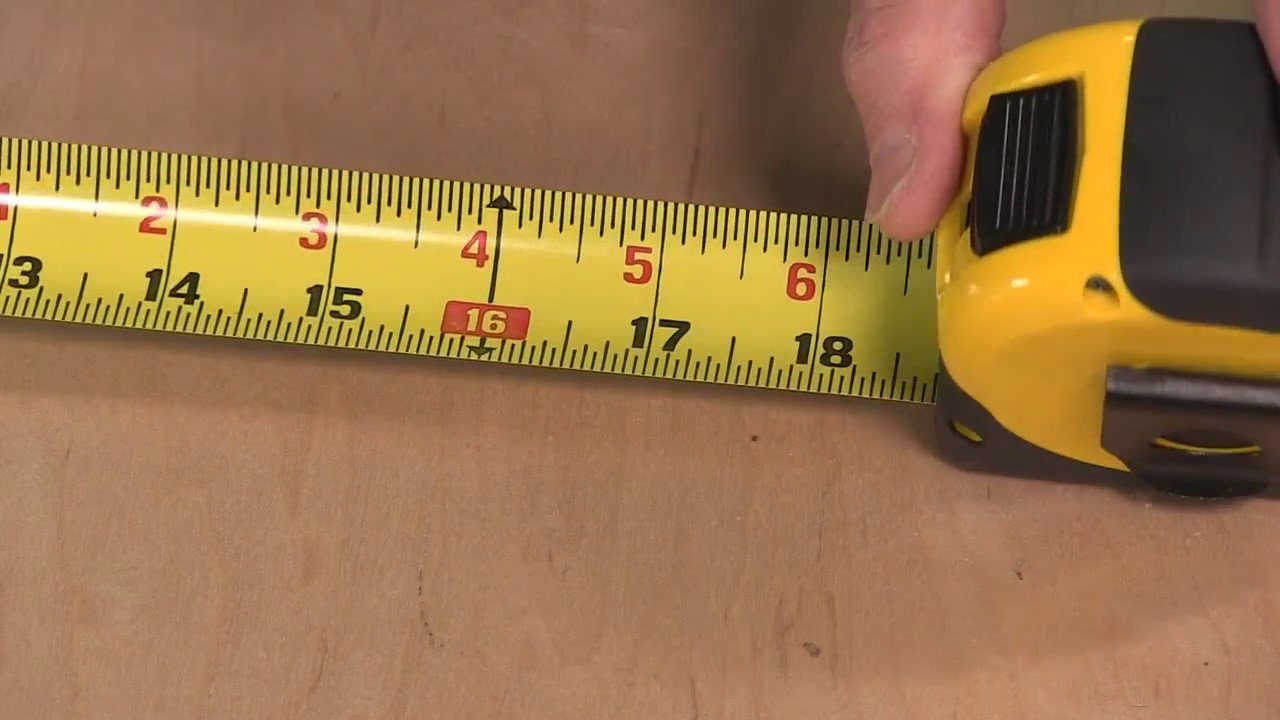 The black diamonds that on almost all standard measuring tape "Stud Finders." Its purpose is to show you the exact center between two studs on your wall. You can find the first mark is at 19.2", and then it repeats at 38.4", 57.6", 76.8" and 96" inches. To make it simpler, if you are sure that your home using standard 16" stud spacing, you can use these brands to find out exactly where the studs are. There is no need to buy an electronic stud finder!
Soda Can Tab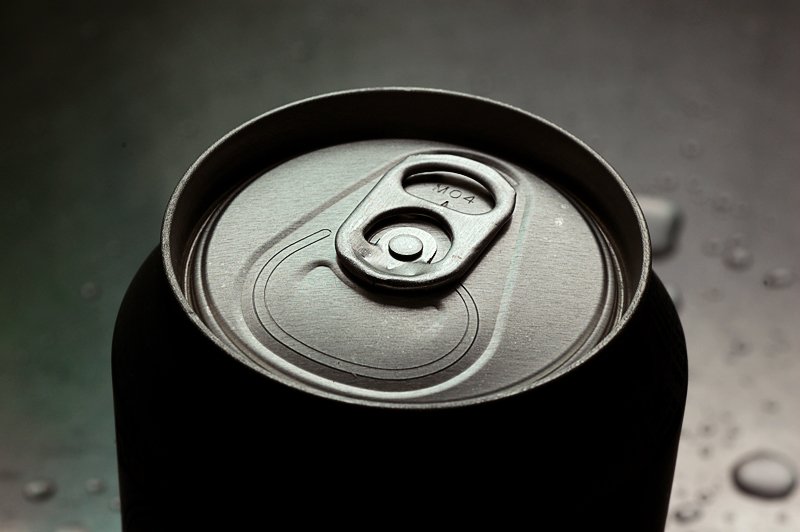 If you've ever opened a can of soda, which you probably have unless you live in a cave, you may have noticed the tab at the top of the can. It might have annoyed you one day, as it sometimes detaches and falls into the can with the rest of the liquid. Actually, the tab is there to over and used as a holder for your straw, just like in the image above.
Using Electrical Outlets & Walls As HDTV Antennas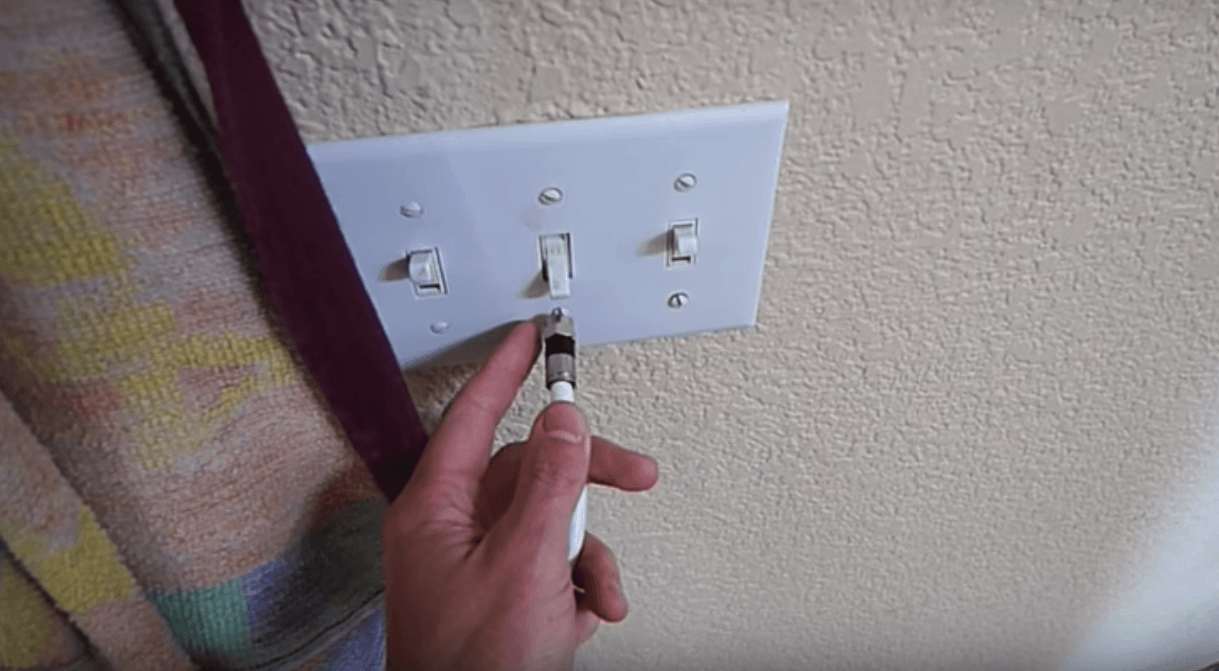 Today, the average American household spends around $200 a month for TV, internet, and telephone, so there are new technology disruptors making devices using old-fashioned TV antennas and an electrical outlet. These "HDTV antennas" stream HDTV from stations like ABC, NBC, FOX, PBS, BET, and many more. As you can now pay around $10 a month for a Netflix subscription, it seems insane to pay $200 a month for HDTV channels. 
Holes In Pot Handle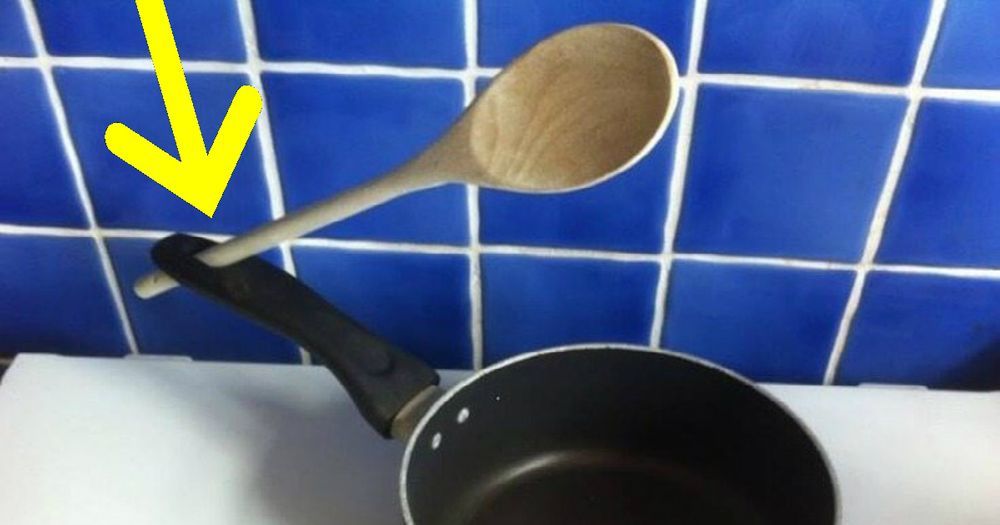 If you are not a professional cook, you probably wonder why most pots and pans have a hole by the end of the handle. There are two good reasons for this. First, it allows you it in your kitchen with the use of a hook, and second, you can use the hole to hold an utensil, just like in the photo above. Try it next time!
Golf Ball Dimples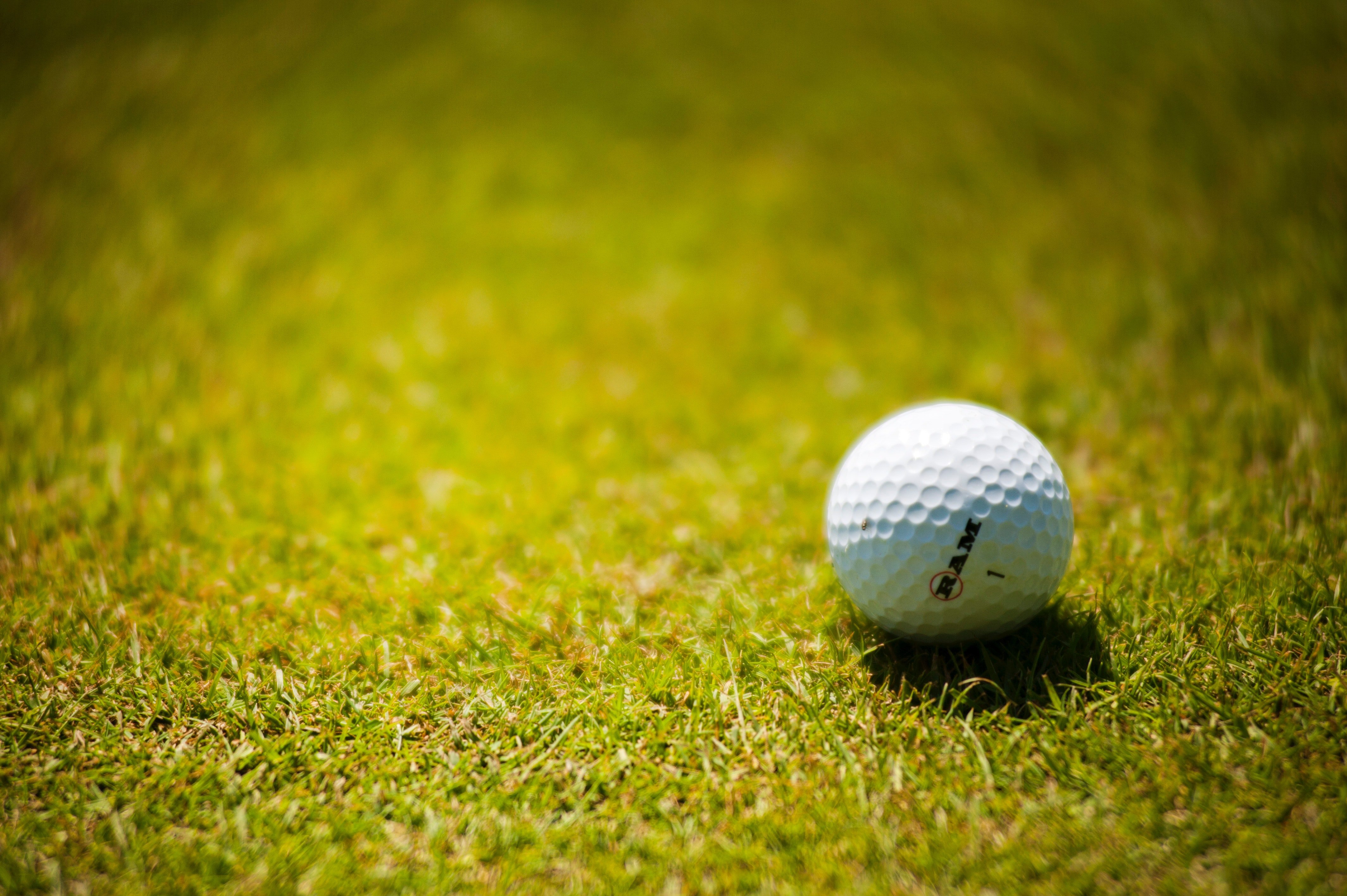 Technically, golf balls aren't round, so they're not really balls. If you've ever held one in your hand, you will have noticed that the outside of the ball is full of little dimples. They weren't always like this, but with experience, savvy golfers realized that older balls with bumps and nicks would go further than smooth ones. 
Loop In Back Of Shirt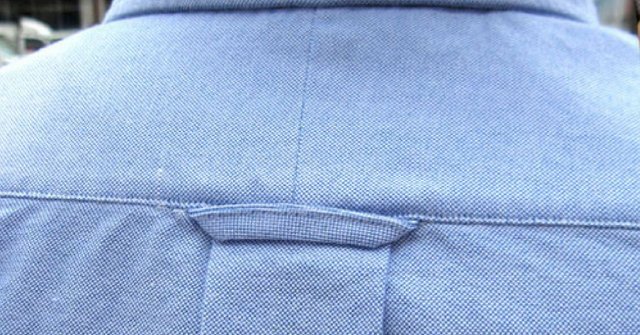 First, it's important to mention that this trick doesn't apply to garden-variety shirts. We are positive that you own at least one nice, collared shirt that has this mysterious loop at the back, in the middle. We can thank the Navy for this loop. While they were out at sea, men in the Navy would have loops on their shirt so they could hang them on hooks. In the 60s, to hang their shirts and keep them wrinkle-free while exercising at the gym. Today, shirts as a sign of class and quality.
Arrow On Gas Gauge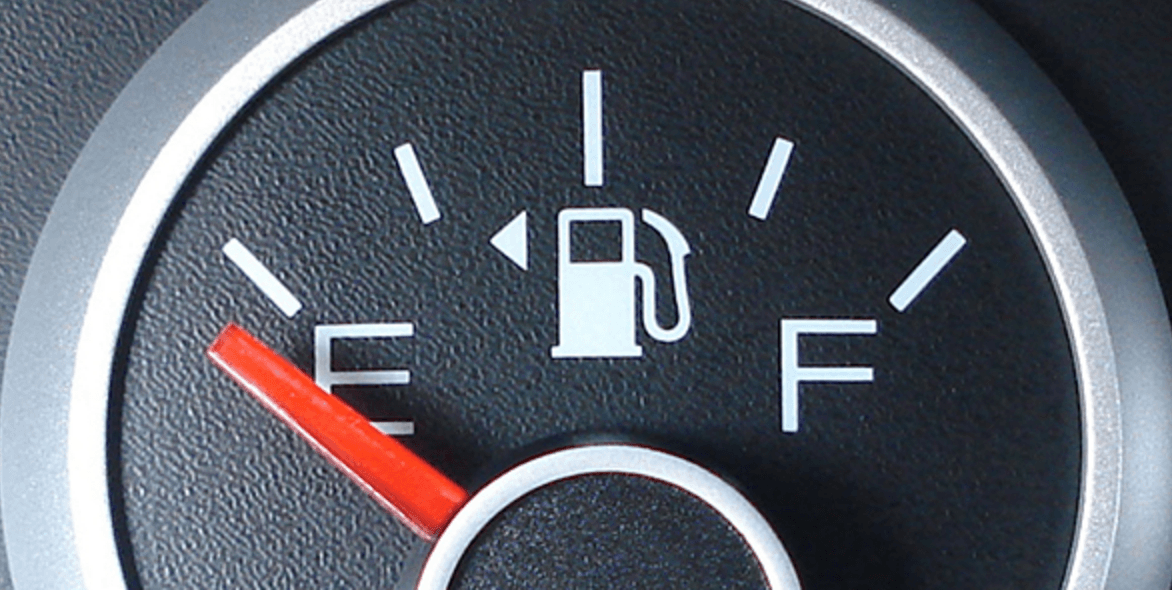 In all cars manufactured after 2010, there is an arrow next to the gas on Most of us don't need a reminder, because we fill our cars up with gas regularly, so it has become a routine. However, this trick will come in handy if you are driving a rental car and pull up to a gas station. You don't want to look foolish by going to the wrong side.
Extra Fabric With Clothing
You're probably familiar with the tiny bag with an extra patch of fabric that comes with some clothes. Most people think it's there in case the shirt or pants rip, to sew up the hole with the fabric. However, that's not why it's there. The extra fabric is there so you can test out washing the material a certain way, to see if the colors will bleed or if the material will shrink. ?
Hole Next To Camera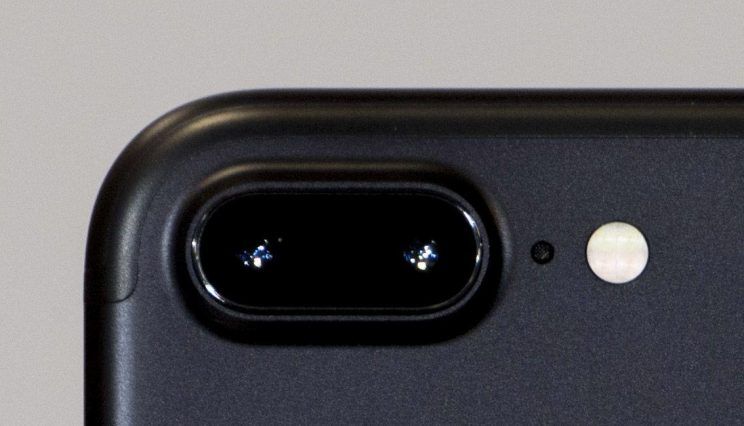 If you look at an iPhone, you will notice there is a little hole right by the camera lens. Well, it is not a tiny hole that helps Facebook spy on you, but actually a microphone. There are three mics on every smartphone, one under the speaker grill, one on the bottom edge of the phone, and the third right next to the camera lens.
Zigzag Side Of Bobby Pin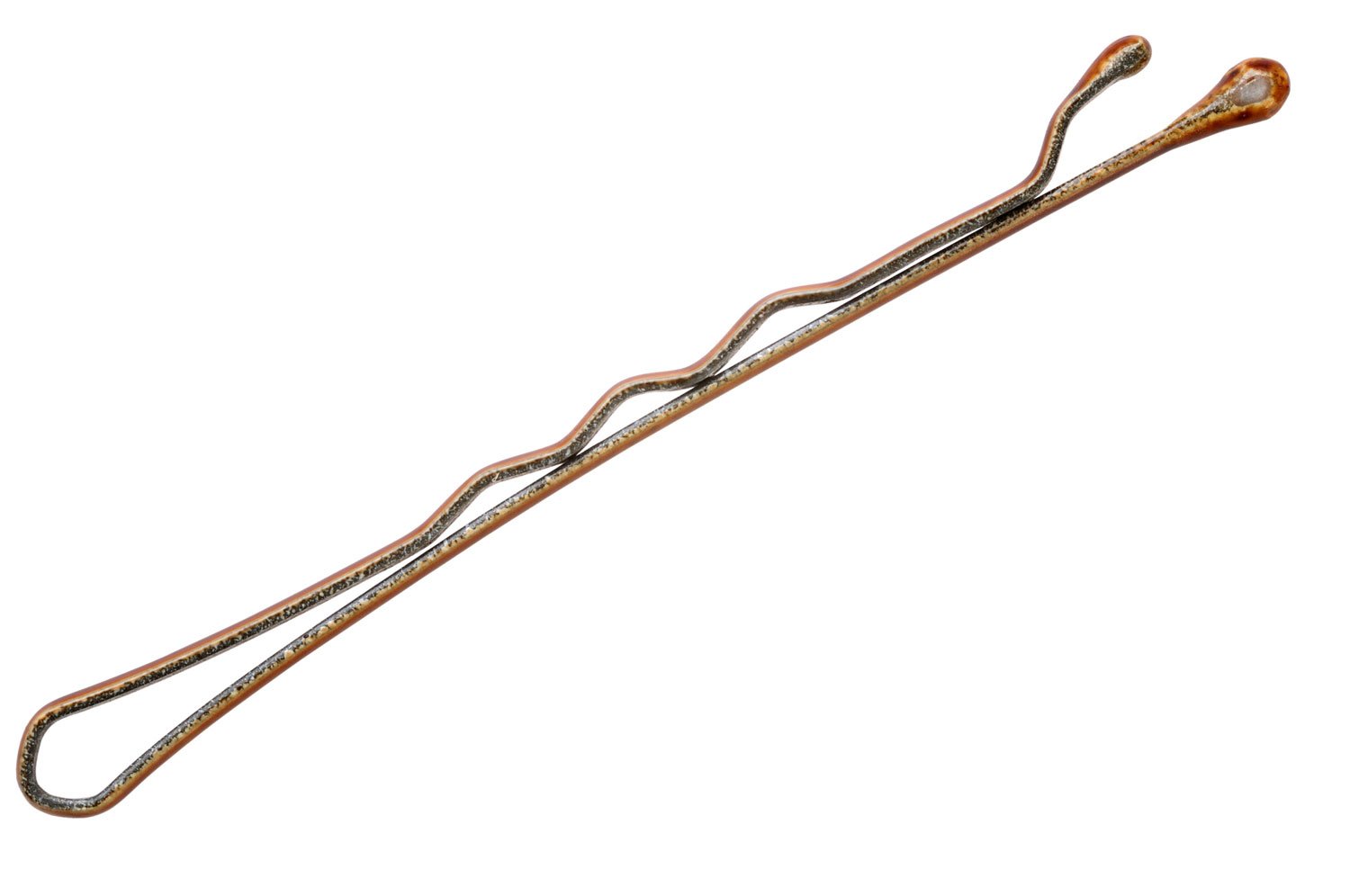 Even if you've never used a bobby pin in your life, you've probably still noticed that one side is straight, and the other is a little wavy. Well, the side helps to keep the pin in place all day by helping catch a big clump of hair, while the zigzag pattern is facing toward the scalp, so you can't see it.
Cylinder Toward End Of Cable Cord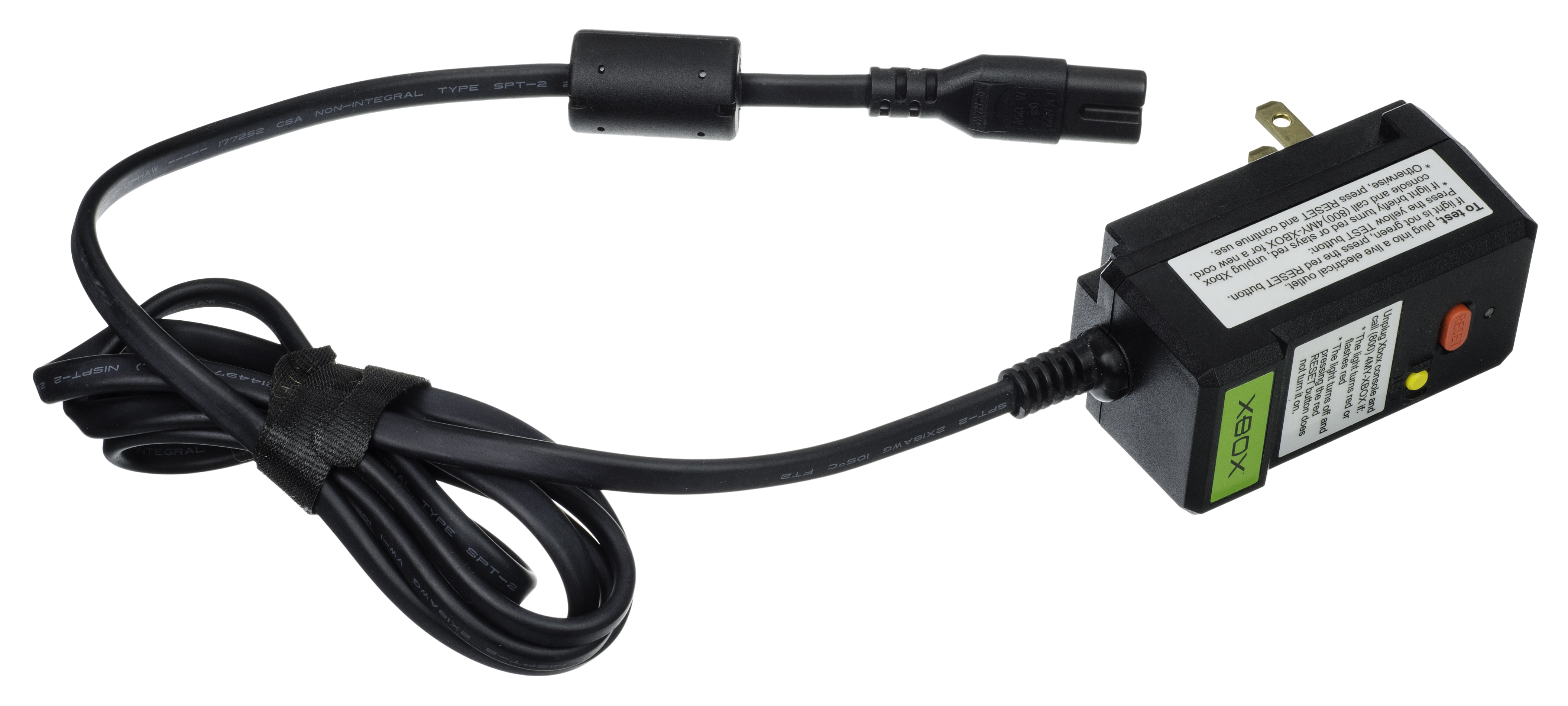 We've all used some kind of cable or power cord before, and you might have noticed a big cylinder-shaped lump at chokes or ferrite cores, and they' prevent any electromagnetic interference. One such interference, for example, is the kind you get when your cell phone gets too close to a speaker and you can hear a weird noise in your call.
Dip In Wine Bottle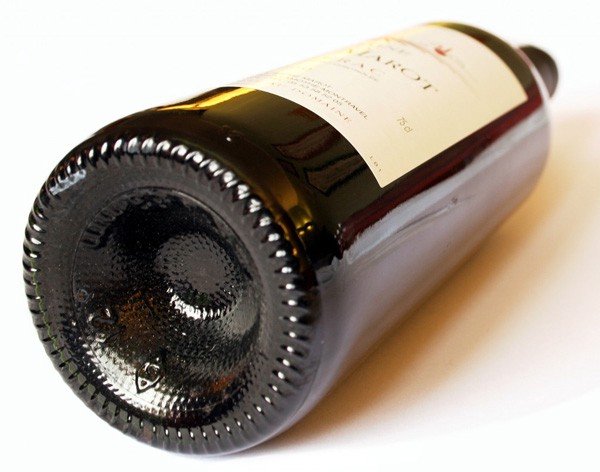 Do you wine? Well, if you do, you probably realized that there was a sizeable dip at the bottom of the bottle. It seems a little weird, but there are a few reasons it's there. First, called a punt or a kick-up - it makes the bottle more stable so it won't fall over and break with the slightest touch. Also, it makes the bottle stronger and more able to withstand higher pressure if there is champagne or sparkling wine in it.
Apple Power Cord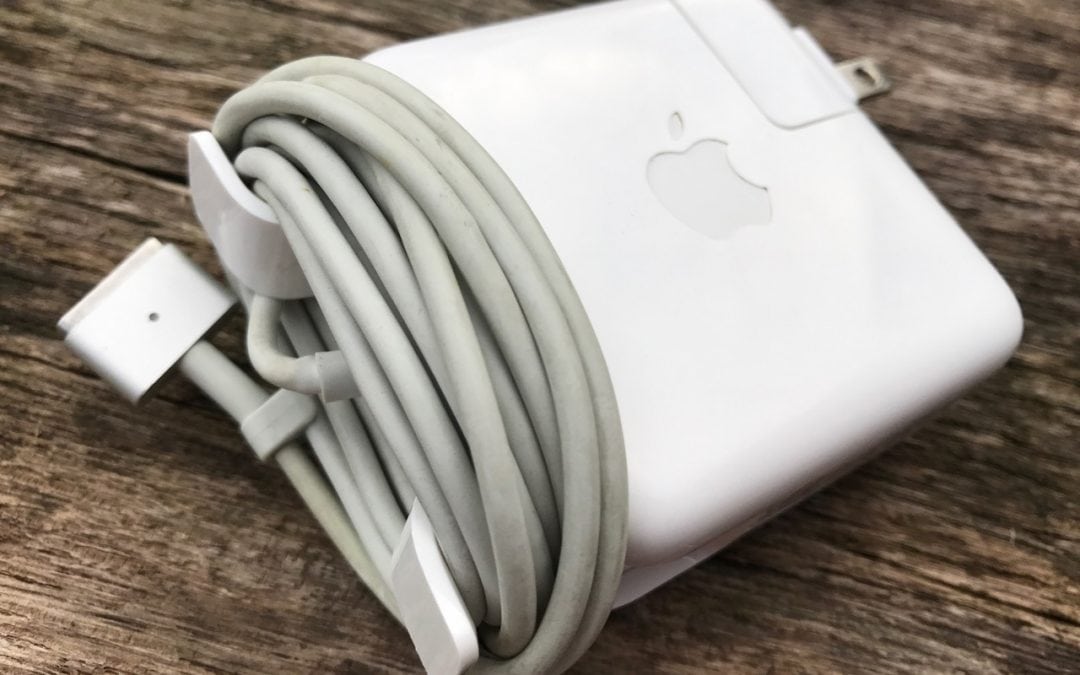 If you have a MacBook, you might have noticed that there are wings on the power cord that you can pull up. These are not just there at random; they have a purpose. They are there because if you flip them it makes it easier to wrap the cord around the power block so it doesn't get in the way. You don't have to use it, but some people like to.
Randomly Placed Buttons On Jeans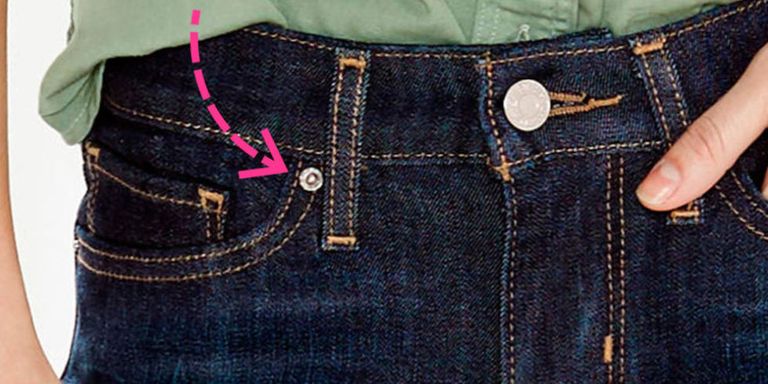 If you wear jeans a lot, you've probably noticed all the extra buttons on the pants, usually around the pockets. Yes, it's weird, but by now, you've probably just accepted that it's how jeans Technically, these buttons rivets, and they have an important purpose. strategic spots on the jeans to avoid them getting worn out and ripping. This was the legendary Levi Strauss' idea, and he owns the patent to the rivets.
Blue Part Of Eraser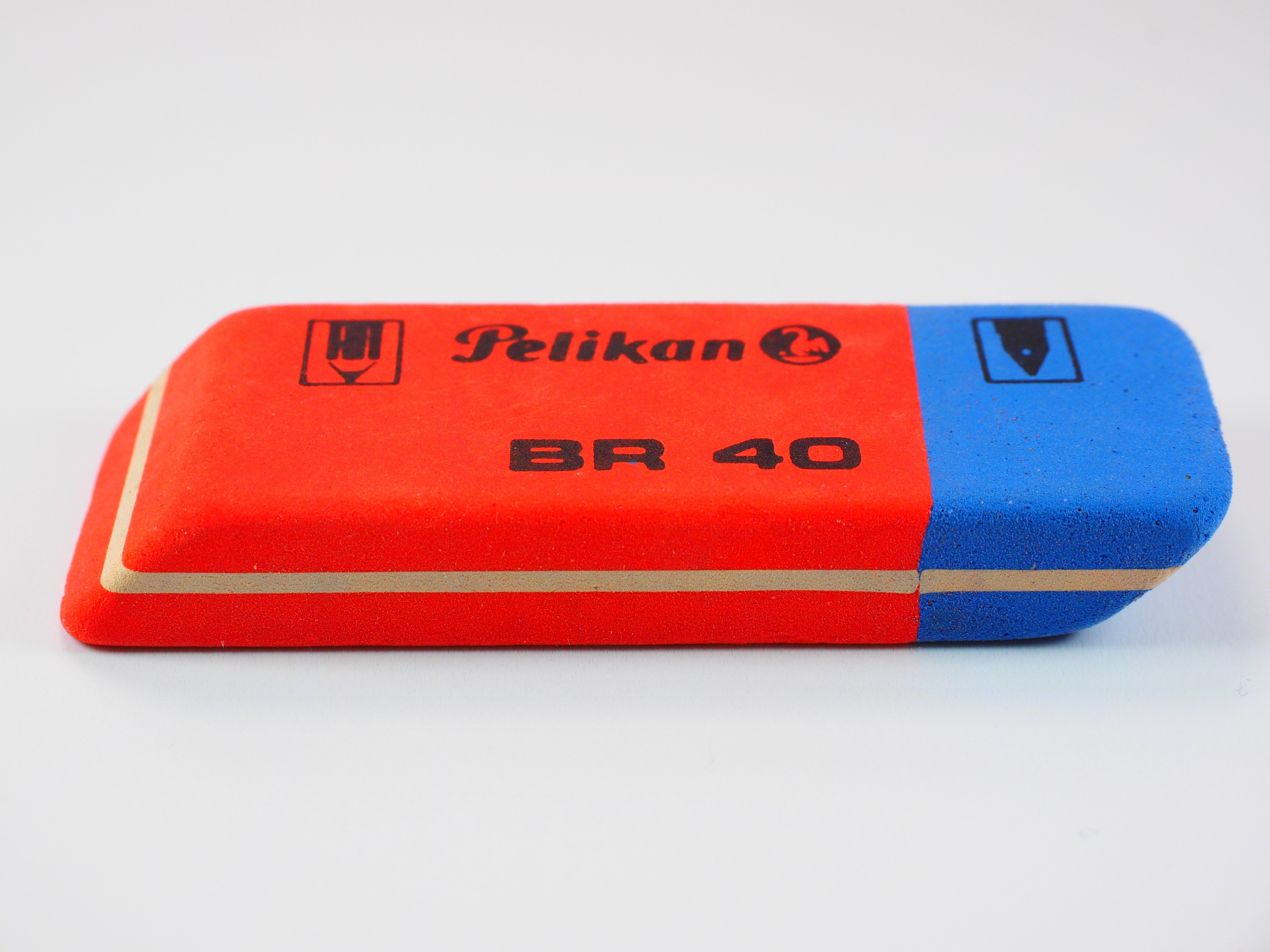 Why on earth would an eraser need to be two different colors? As a kid, you might have heard the rumor that the blue part was there to erase ink. Well, that is not exactly true, as on thicker types of paper than common notebook paper. The paper artists use are more sensitive to friction, so they need a different eraser.
Square Patch On Backpacks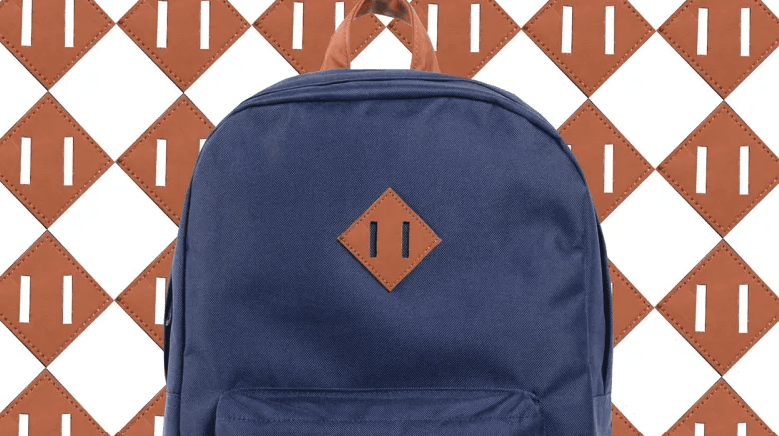 Do you think the square patches at the back of your backpack look cool? Well, they do, but they also have a purpose. The pig snout, as is there so you can carry extra gear on your backpack, such as cords and strings that you can pull through the tab. ?
Ice Cream Scoops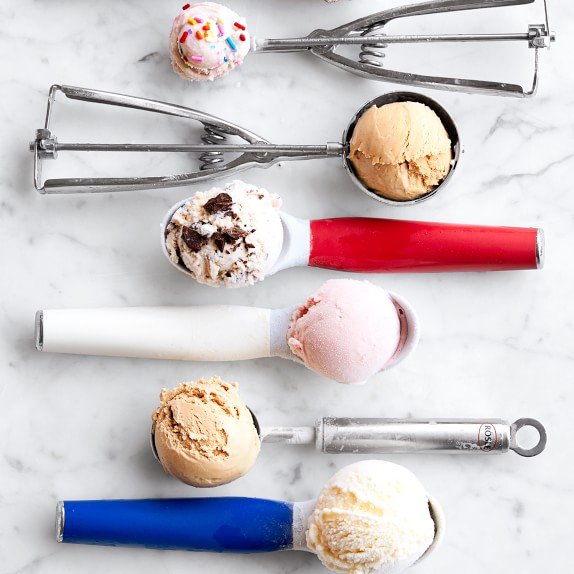 I am embarrassed to admit that I've worked in an ice cream stand for many years, but I why they all had different colors! Well, each color is actually a different size of scoop, as they come in sizes, depending on whether it goes in a cup or to fill a 32-ounce container. 
Brass Doorknobs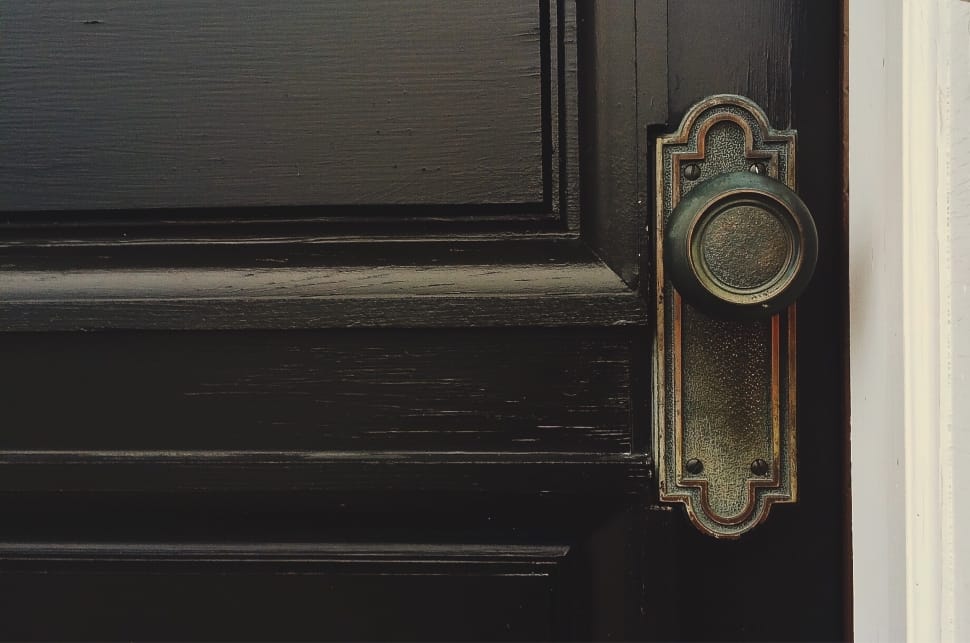 You probably never paid too much attention to a door handle, but if you have, you may have noticed that they're all made of brass. This is not by accident, as surfaces made of brass are more resistant to bacteria so that doorknobs stay This is important as people pick up germs from places and hold the other people.
Keyboard Bumps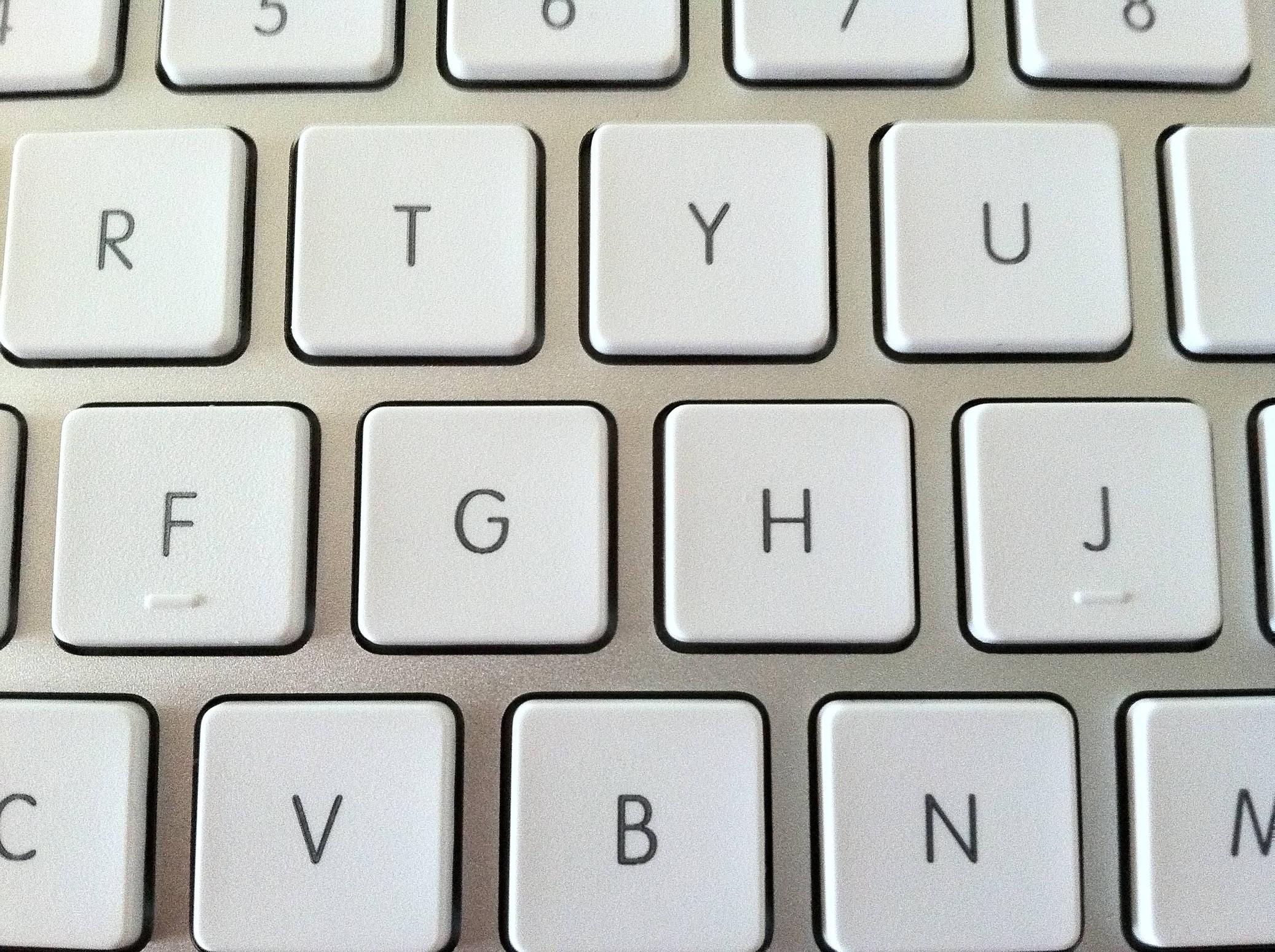 Look at any keyboard, and you realize that the F and J keys have two little bumps on them. Have you ever wondered why they were there? Well, this is so that users can find their way on the keyboard without looking at the keys. You can then keep your eyes on the screen and type more comfortably, especially with some experience.
You know that feeling when you have a key in your key-ring, but it seems impossible to remove it? Many of us will use a pen or even our teeth, but we highly advise against that as it can be dangerous. Instead, grab a staple remover and wedge its teeth in between the metal coils, creating more space by pressing down. Voila!
We bet that there were a few items on this list that caught you by surprise. We felt stupid when we realized that we've been doing some things wrong, drinking sodas with a can without using the little tab. It is so obvious, yet we often do things the way we are used to doing them, without thinking whether it's the best option. .
Source: Good Housekeeping, Boredom Therapy  Insider