Baking Soda Hacks That Might Save Time and Money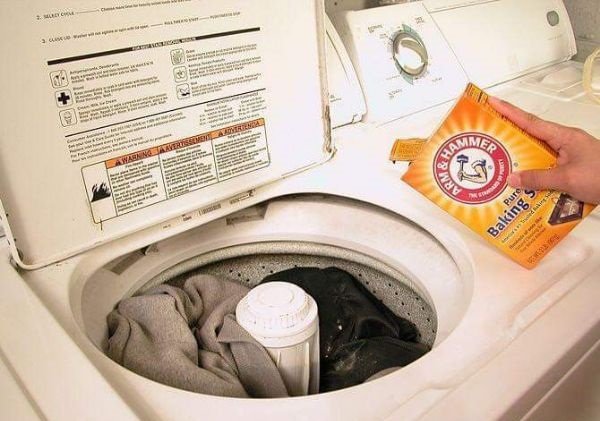 Baking soda, which bicarbonate of is an everyday household product that we're sure you have at home. And no, it's not just used for baking! As you will see, there are many things this versatile, magical powder can do. Let's get straight to it!
Your Carpet Will Look Brand New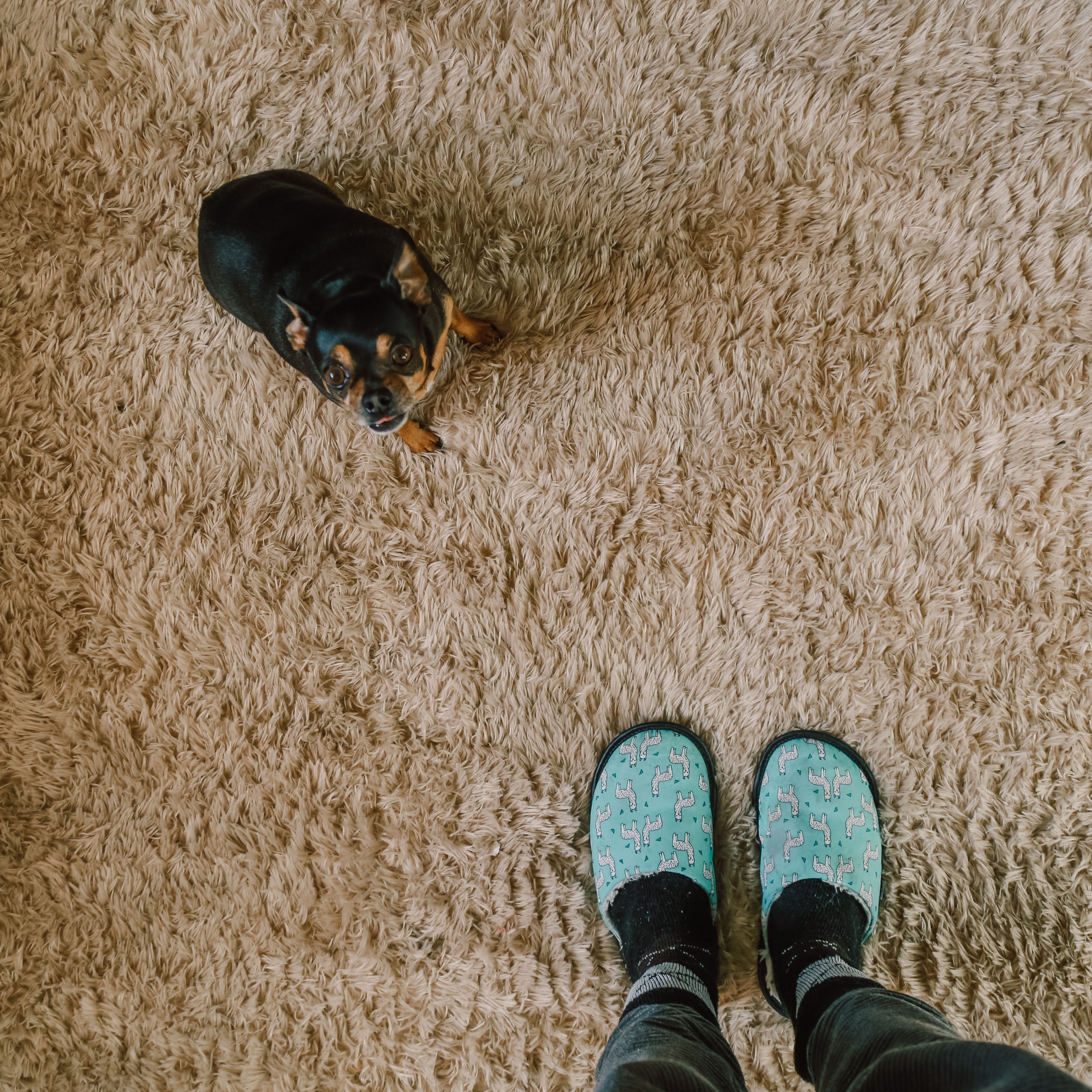 Carpet is one of the dirtiest things in your house. Everything gets stuck to it including pet hair, tracked in dirt, pet stains, food droppings, dust, and everything else you can think of. You can freshen it up with a bit of baking soda. Sprinkle A LOT of it on the carpet. Let is sit for as long as possible...remember, you could be trying to clean up a few years worth of dirt. Just vacuum it up afterward.
Air Freshener
Many air fresheners you find on the market today do not eliminate bad smells but rather mask them. In addition, you don't really know what kind of chemicals are in those bottles. For a safer alternative, try baking soda, as this will interact with the odors rather than just cover them up.
Making An Old Mattress Look Brand New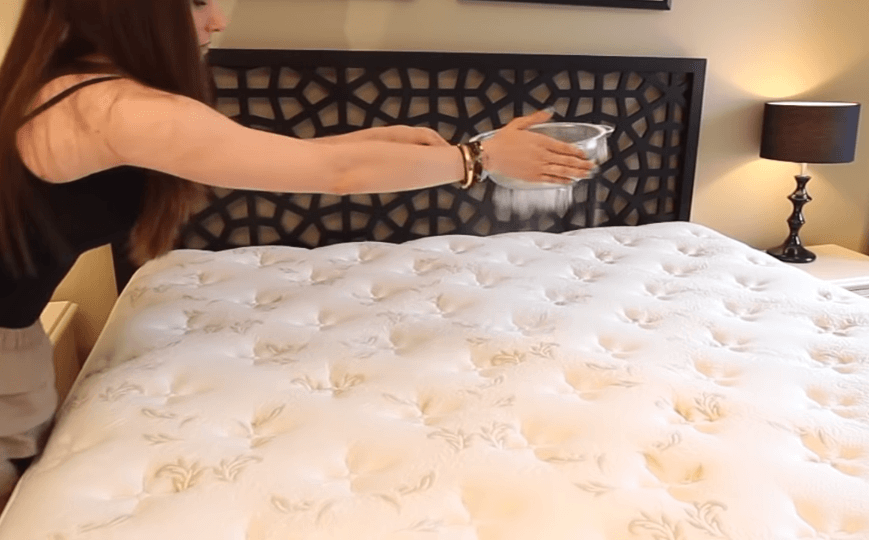 Are you tired of that old mattress? Renewing it is something very simple to achieve if you use baking soda! Spray a bit of this product on the mattress, let it sit for about 15 minutes or overnight. Then vacuum it to remove all traces of baking soda, and that's it. It will extract all the dust, bad smells, and dirt as it does with the carpets.
The Trash Cans Need To Be Cleaned Too
Cleaning the inside of a trashcan is difficult, and they get really smelly. Here's a good trick, and it works on the outside as well as the inside. Make a paste from baking soda, water, and lavender oil. (Any essential oil will work, but lavender is one of the strongest scents.) Scrub the inside of the can and just leave it there overnight. The next morning, vacuum the mess up. This isn't a perfect solution, because your cans will still smell like the oil, but it will get rid of the nastier smell.
Get Rid of Pesky Weeds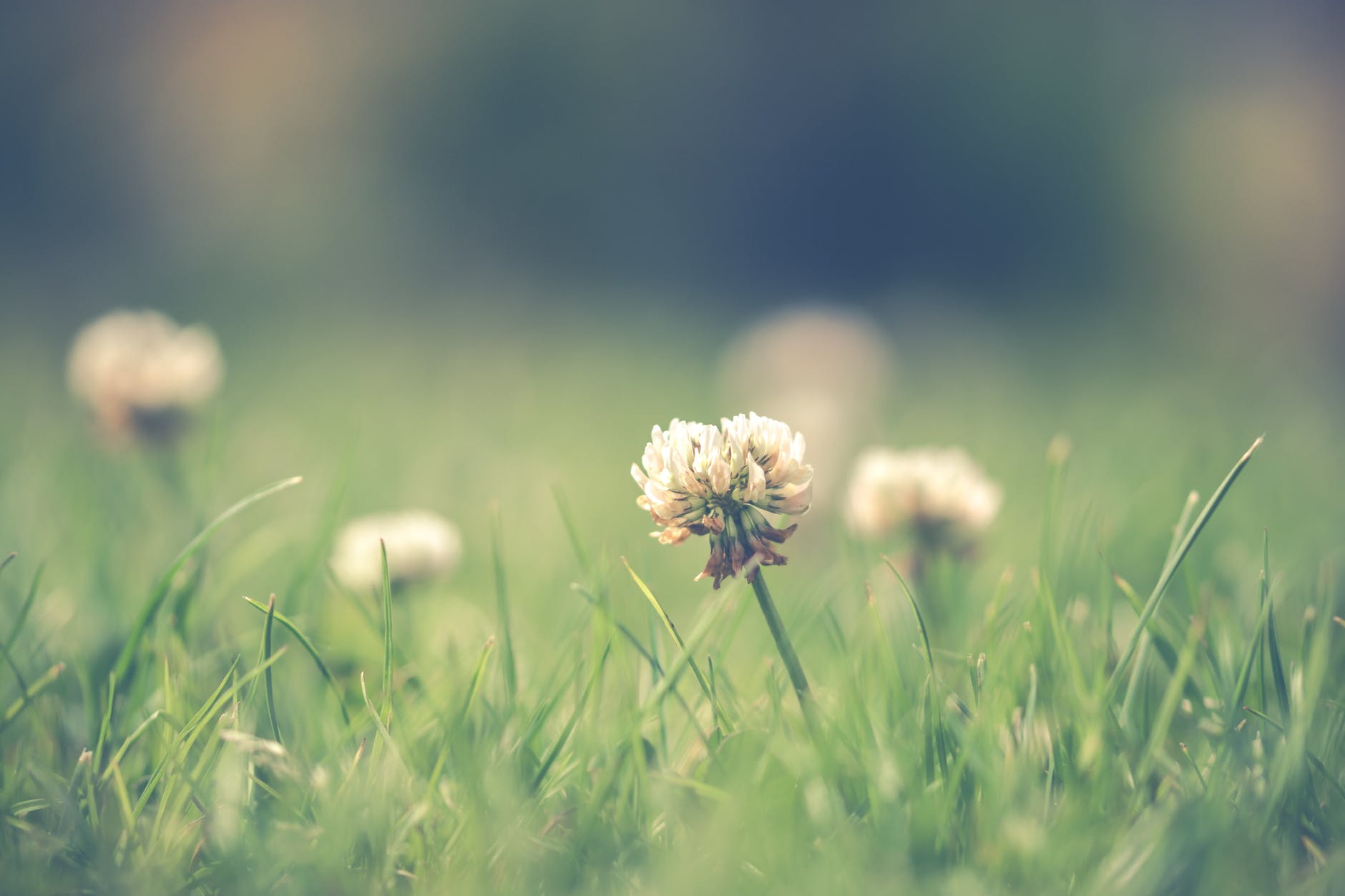 Are you sick and tired of those ugly weeds that made your garden look unappealing and disgusting? Well, we have the perfect solution. Go outside and sprinkle some baking soda in the cracks of your driveway and sidewalk, and repeat whenever you need. Soon, you will be saying goodbye to those weeds!
Removing Dangerous Ice From the Driveway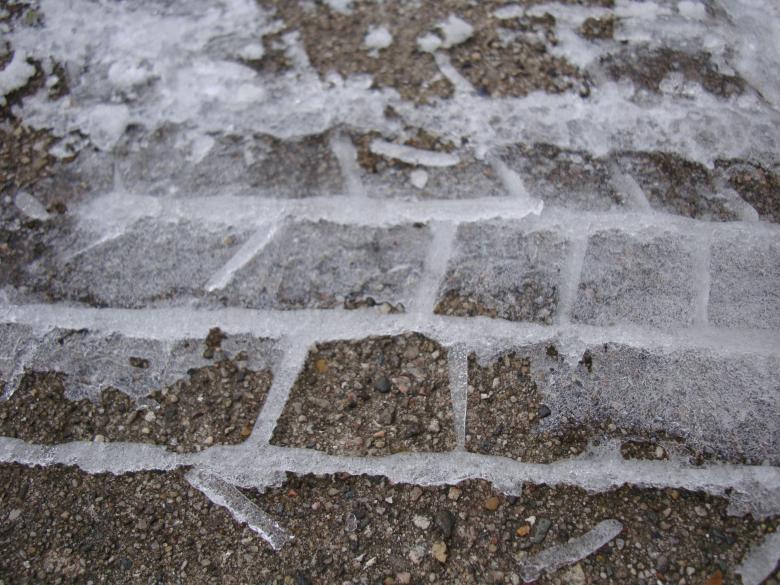 If you live in a very cold place, we bet you know the pains of having a sheet of ice covering your driveway. If you are stuck and don't have any road salt at home, sprinkle some baking soda on your driveway instead. Admittedly, it's not as strong as the salt, but it still works rather well!
No More Grime On Your Shoes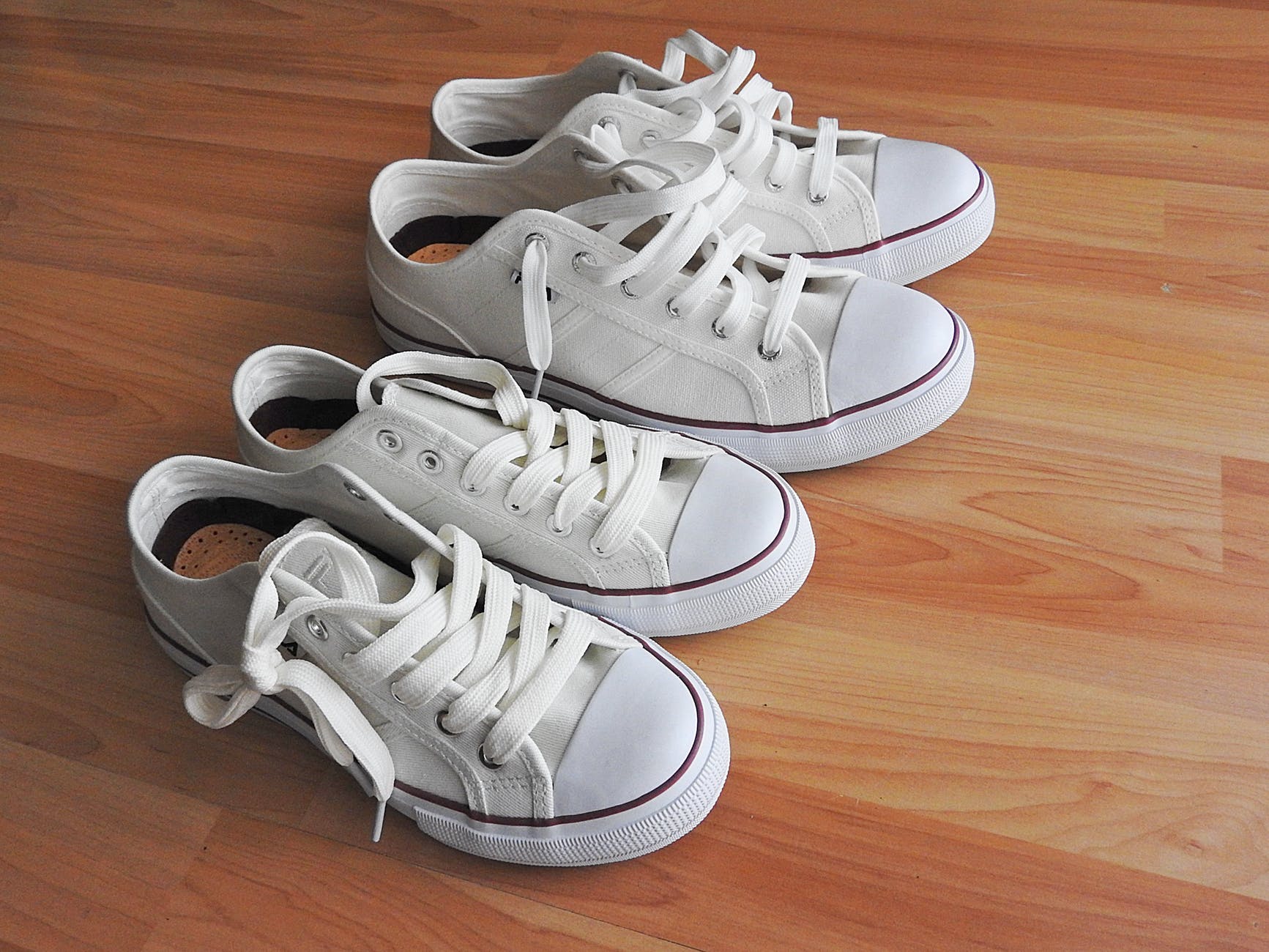 Baking soda is the ideal solution to get rid of that sticky feeling that some shoes may have from daily wear. You just need to spray 2 teaspoons of baking soda on a couple of pieces of cloth. Tie them up and leave them in each of the shoes for a while to get the best results.
Remove All the Grimes From Hairbrushes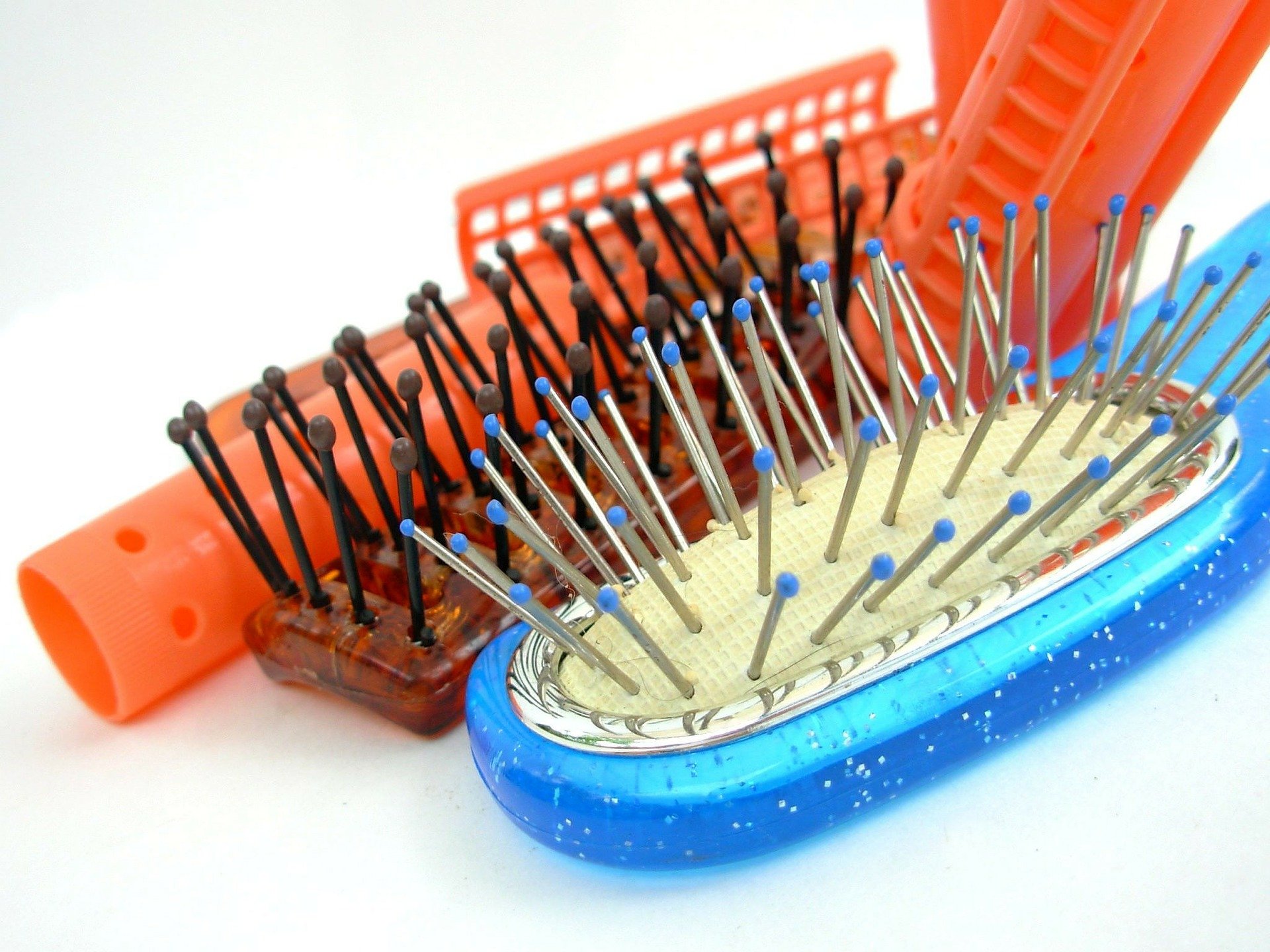 Hairbrushes can get nasty, especially if you use a lot of product on your hair. You should try to clean yours at least once a month, and you can do it with baking soda. Soak your hairbrush in a cup of water with a teaspoon of shampoo and a teaspoon of baking soda. It should loosen all of the gunk right off!
Kitchen Grease Will Be Gone Forever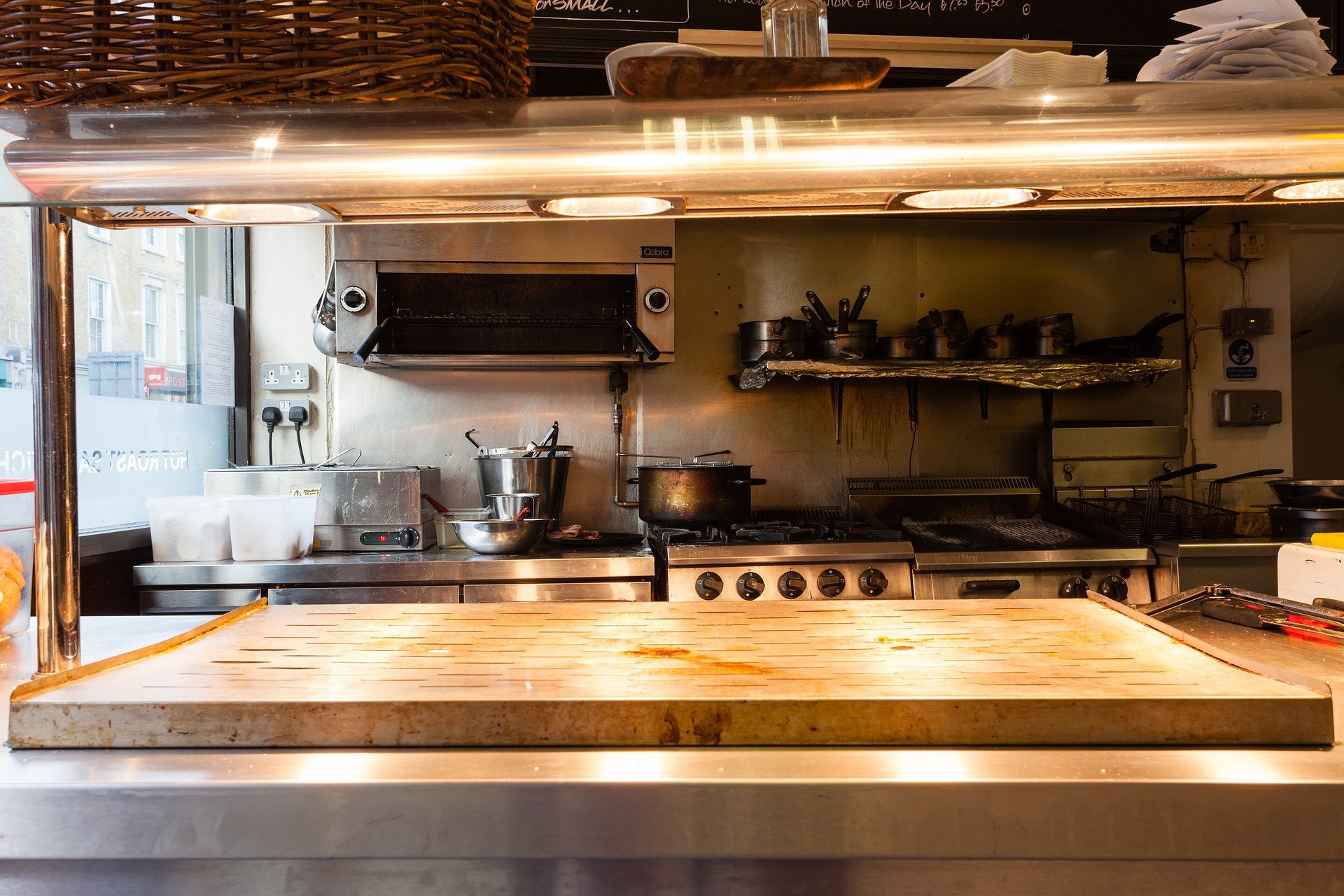 If you fry food in the kitchen, it is likely that at least a little grease will come off onto the counter. This can be tough to clean. If you sprinkle some baking soda on a sponge with some water, it should be much easier. Baking soda is very absorbent and it's a mild abrasive, so it's a double whammy of cleaning for grease.
Removing All The Hard Remains After Baking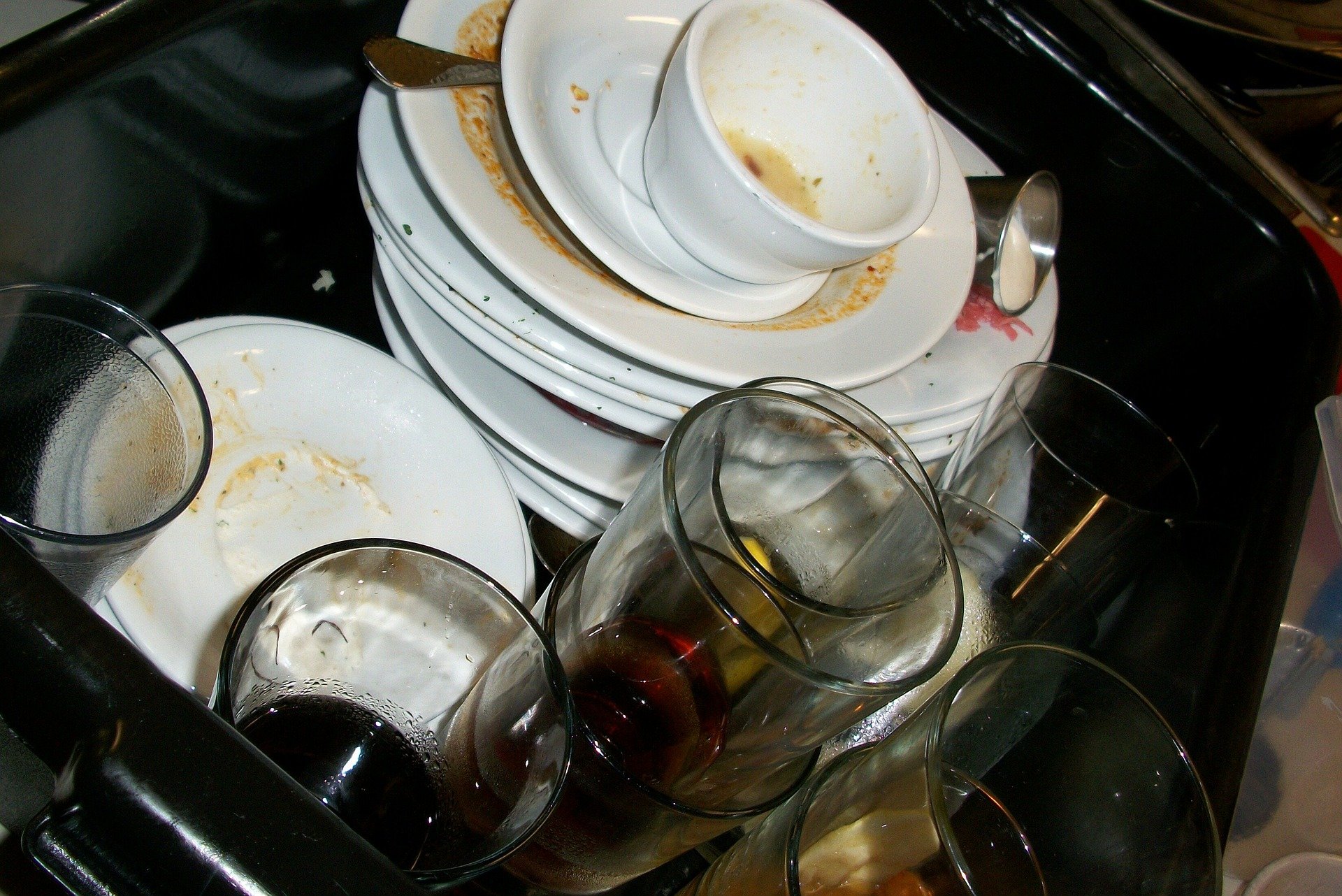 You can make a baking soda scrub to remove baked-on food from just about any dish or pan. Fill up the pan with hot water, add vinegar, then add a bit of baking soda to the mix. Let it soak for about ten minutes or so.  Scrub it down with a mild scouring pad, and the dish or pan should be clean as new. 
Cleaning Your Drain Easily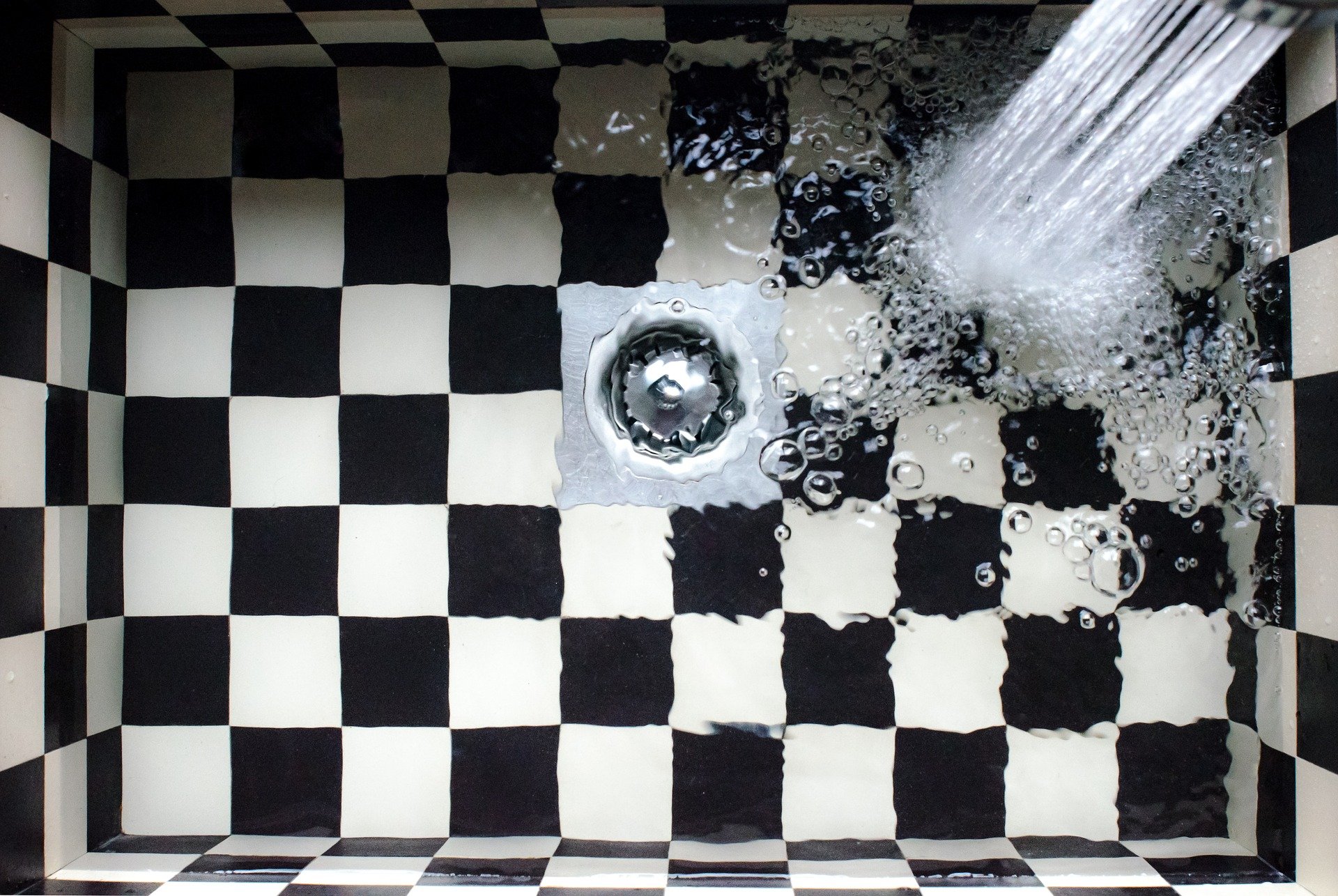 When your drain is clogged, your first instinct might be to use a poisonous drain cleaner. Instead, you might try a combination of white vinegar, boiling water, and baking soda. Break up the big clog with a sewer snake first, then pour the boiling water down the sink. Next, pour a half cup of baking soda down the drain. Wait for about five minutes. Then pour one cup of vinegar down the drain and one cup of boiling water. After about five minutes, pour a whole pot of boiling water down the sink. This should clear the drain without poisonous chemicals!
Remove Bad Scents From Your Sponge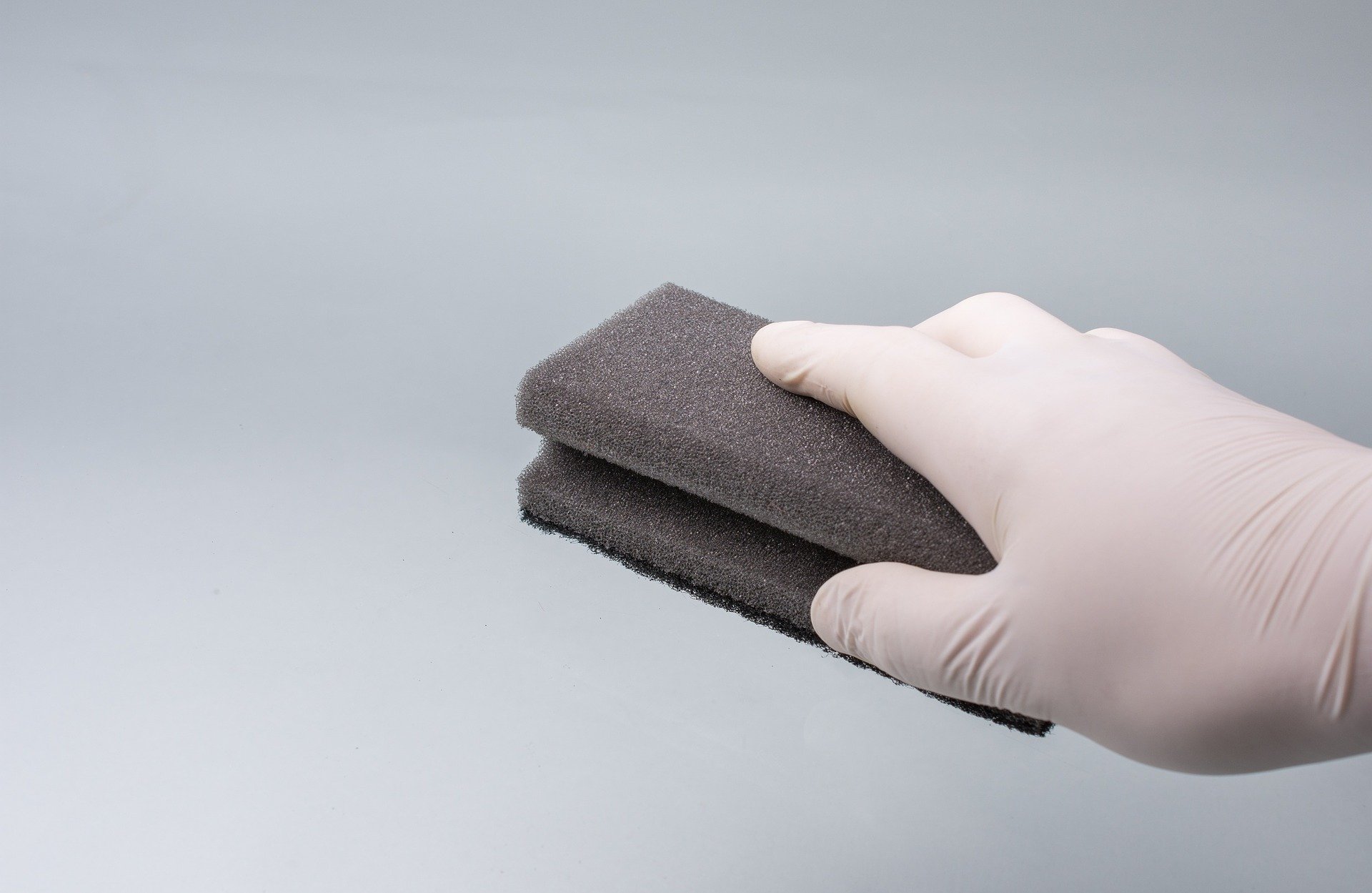 Sponges are usually pretty inexpensive, but if you don't want to make extra waste by just throwing them away, try this trick. Soak the sponges in 4 tablespoons of baking soda and one quart of water. Rinse them out and let them sit and dry. It won't make the sponges last forever, but it will help filter out bad smells and make them usable again. 
The Shiniest Silverware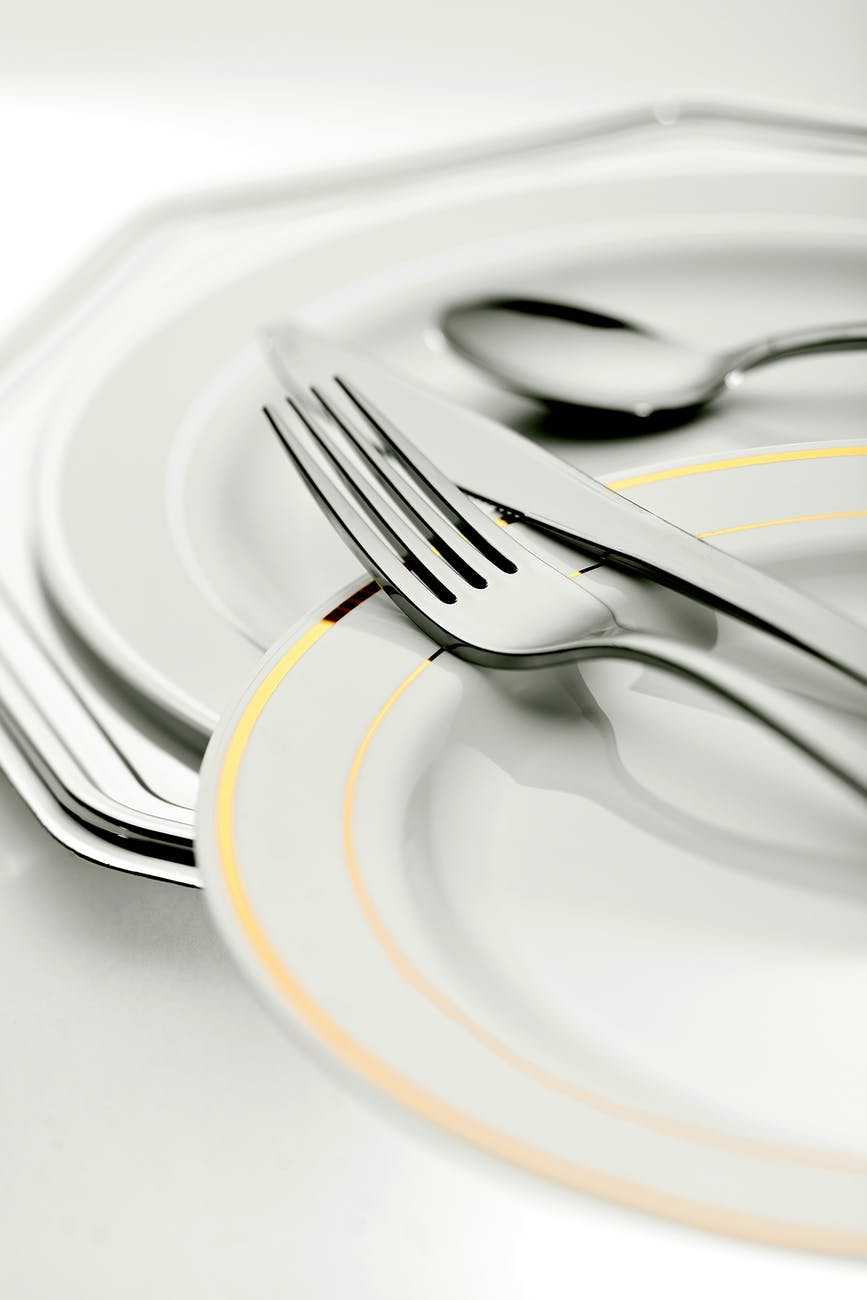 Silverware is great and all, but over time, it loses its shine. Just look at the difference between a shiny one and a not-so-shiny one! To polish your silverware, baking soda is a great tool as it a chemical reaction that targets marks. So, add some baking soda and hot water to your silverware and see the amazing results!
The Garbage Disposal Needs Clean Up Too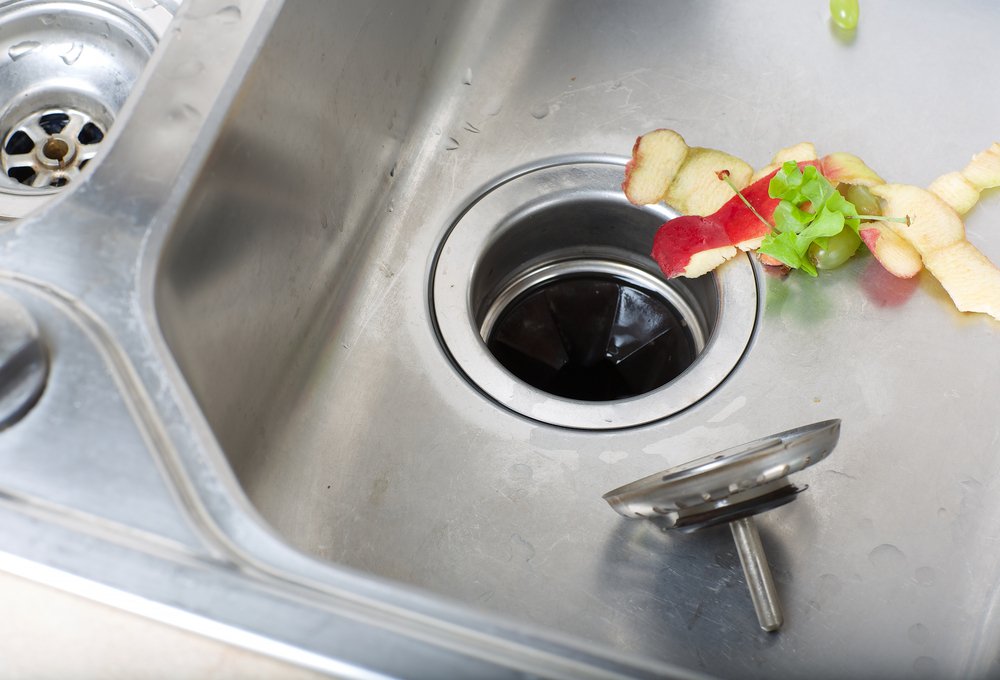 If you have a garbage disposal in your kitchen sink, you know that they can get smelly. Here's how to fix it: run a bunch of hot water down the drain for a minute or two. Next, pour 1/4 cup of baking soda down the drain, and run the disposal for 2 seconds. That will get the blades coated. Then add one cup of vinegar, wait until the bubbles form, and flush it with water. It should be good as new!
No More Yellowish-Color on Fingernails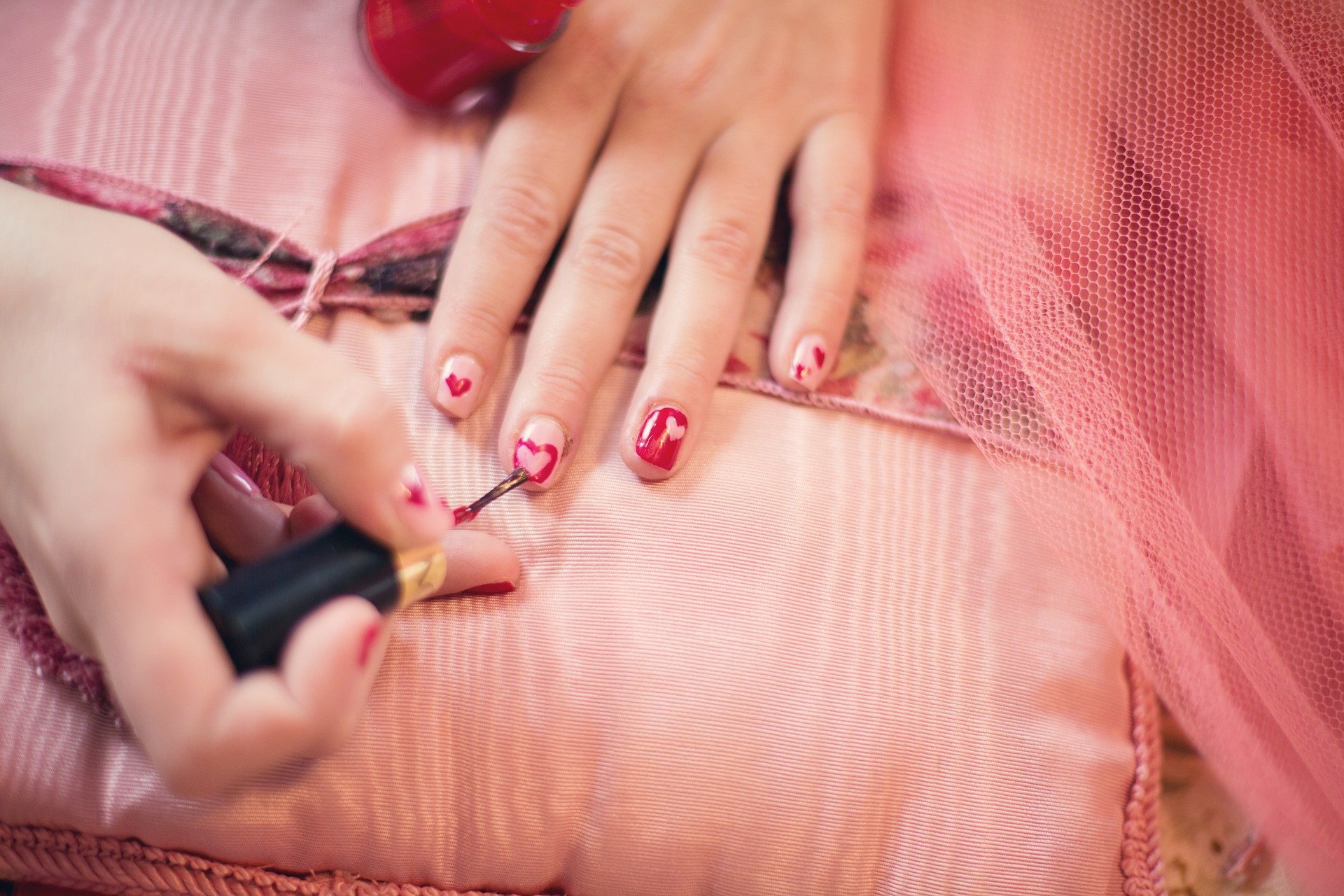 If you habitually leave fingernail polish on and then pick it off, you're probably familiar with this one. Your nails will yellow badly, and there will probably also be a bit of residue left. Scrub down your nails with baking soda and peroxide. That should brighten them up and make them look nice again. Then you can do your nails again, but cleanly this time.
The Shiniest and Cleanest Clothes Ever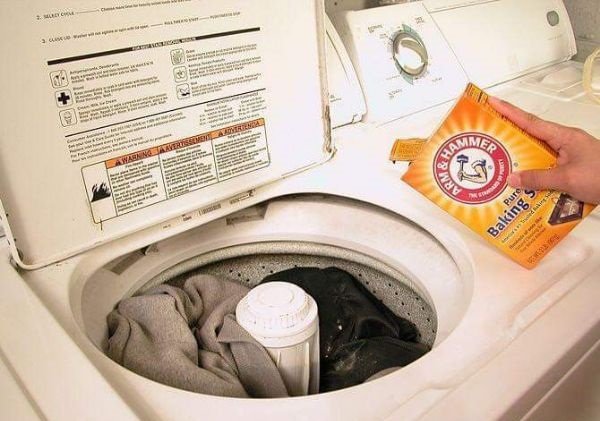 Do you want your clothes to be as good as new? No problem! While doing your laundry, add one cup of baking soda along with your detergent, and this should guarantee cleaner and brighter clothing. The reason for this is that baking soda is an alkali, which is a soluble salt that can remove stains.
Did you know that you could do all these great things with baking soda? It's almost like there's nothing it won't fix! We bet that you already use it for many things, but after reading this list, you may want to go stock up on some at the store! If you enjoyed this article, why not share it with your family and friends?
Source: Interesticle, eluxe magazine, Real Homes