Clever Life Hacks That Will Change The Way You Handle Things
It may sound a bit negative, but life can be difficult at times and change for the worse when we least expect it. This isn't too bad though, as it presents opportunities for us to make an effort and resolve those situations with our creativity and ingenuity. Overcoming difficulties through our ideas is an enriching activity, and allows us to learn a lot from ourselves. The following list of items presents lifehacks that can be used to make our lives a bit easier, and give us more time to focus on things that are more important. 
A CUTTING BOARD DRAWER IS SUPER PRACTICAL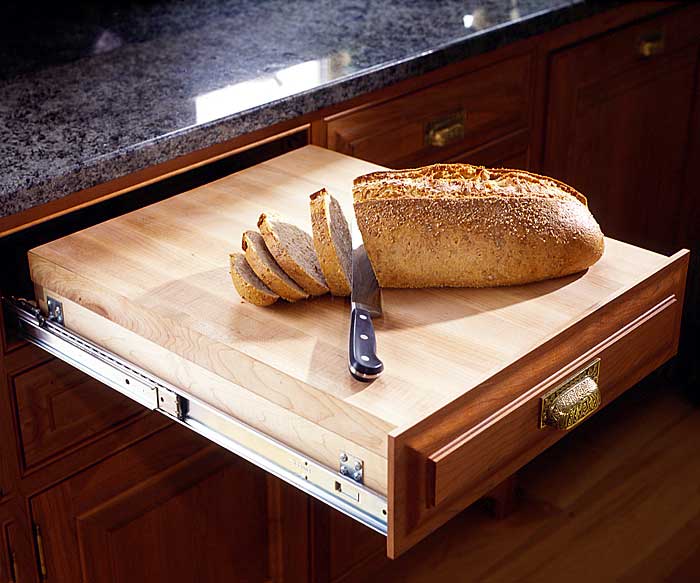 Many of us love to cook, but our kitchens sometimes can be too small for us to cook comfortably and pleasantly. A cutting board is an essential part for us to prepare all the ingredients properly, so we can adapt one to our needs without taking up too much space by hiding the cutting board in one of the cabinets of our kitchen, we can make it retractable and use it only when we need it without having to occupy too much space.
MAKE GRILLED CHEESE IN THE TOASTER WITHOUT RUINING IT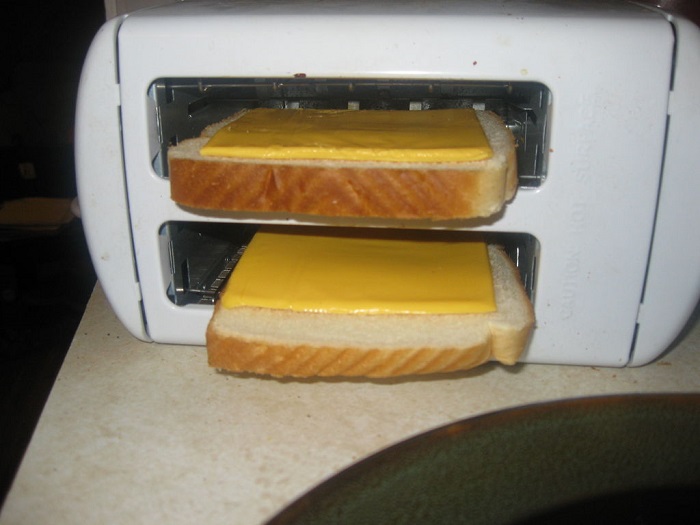 One of the main problems is that we do not have time to prepare our sandwiches due to how busy we are, and we cannot enjoy them properly. For those who love grilled cheese, but hate having to clean the utensils afterward, this trick allows them to prepare it quickly using only the bread toaster we have at home. Just place the toaster on its side and observe while it is cooking to prevent the loaves from flying to the other side of the kitchen because of its spring mechanism. Remember to clean it after cooking to avoid a fire.
USE NUTS TO REMOVE SCRATCHES FROM FURNITURE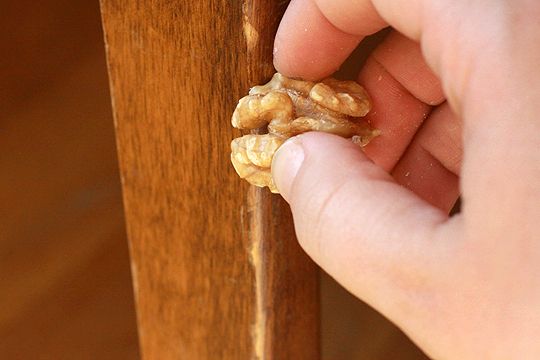 Many people have at least a couple of beautiful wooden furniture at home that has been in their family for many years and will always remind them of their family members for all the memories associated. They likely have several scratches that they have not been able to eliminate despite the passing of years, so the next hack is used to get rid of those flaws. When you rub a nut for a few minutes on the scratch you want to eliminate; it will slowly disappear because the oil contained in the nut will repair the damage and leave the wood almost as good as new.
OPEN JARS WITHOUT MUCH PROBLEMS NEXT TIME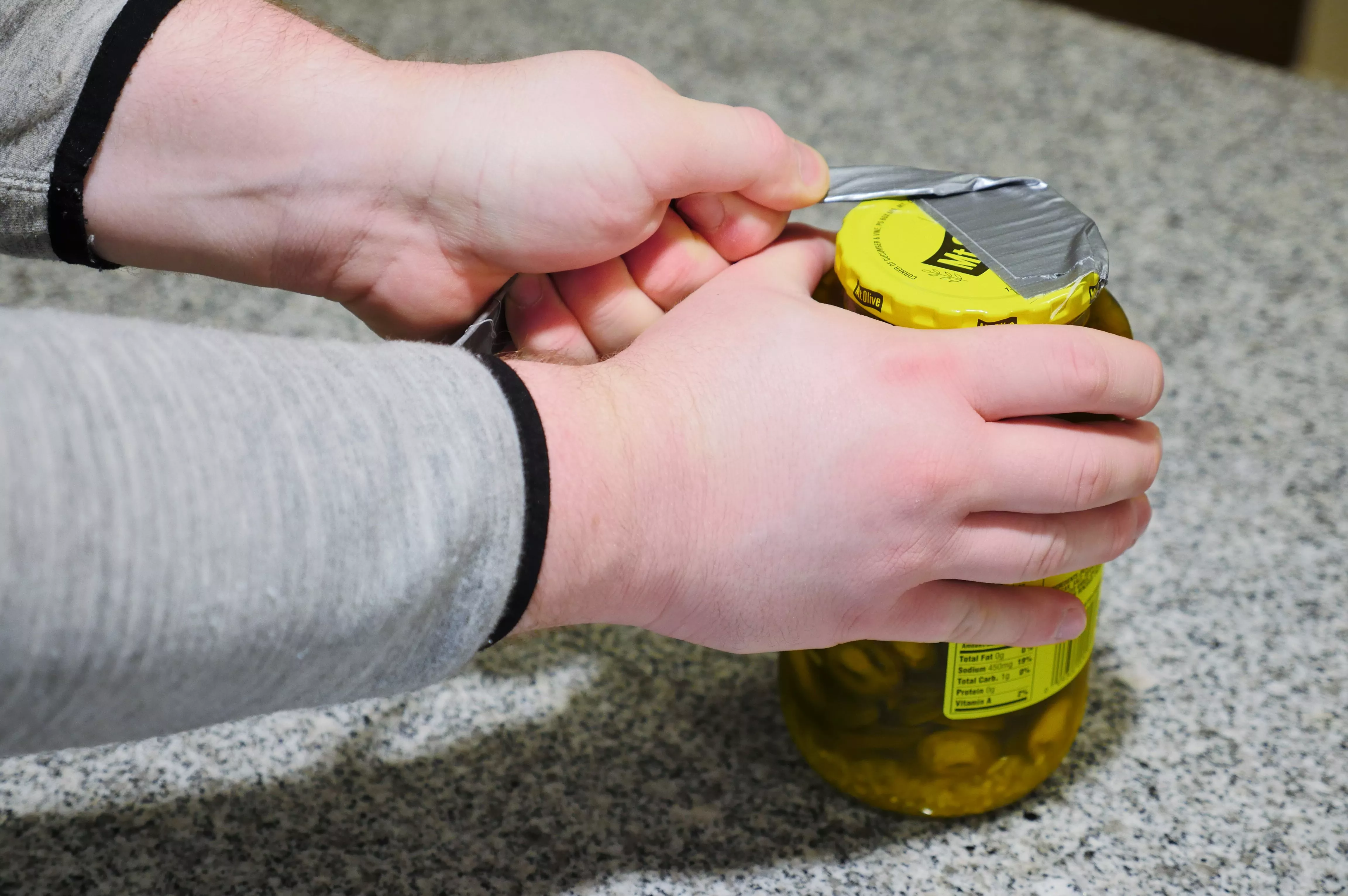 Depending on the contents inside the jars, some of them generate a lot of residue in the lid that, when solidified, makes it extremely difficult to open them without resorting to brute force and risk hurting our wrist. In those situations, use some adhesive tape on the lid of the jar, we can generate the necessary torque to open the lid because the tape will stick firmly and make it turn more easily without having to ask Hercules, or your bodybuilder neighbor, for help.
HIDE AN ALCOHOL CAN WITH A SODA CAN
We all love a refreshing beer during a hot sunny day, but it might be difficult to obtain sometimes. Many parks and swimming pools prohibit the consumption of alcohol within their facilities, and it is simply not the same to cool off with a glass of juice. This hack is designed for those occasions, but you should bear in mind the possible legal consequences. Cutting out a can of soda in the following way, we can make a very convincing disguise for our favorite brew and enjoy it at any time, any place.
NEVER INJURE YOURSELF USING A HAMMER AGAIN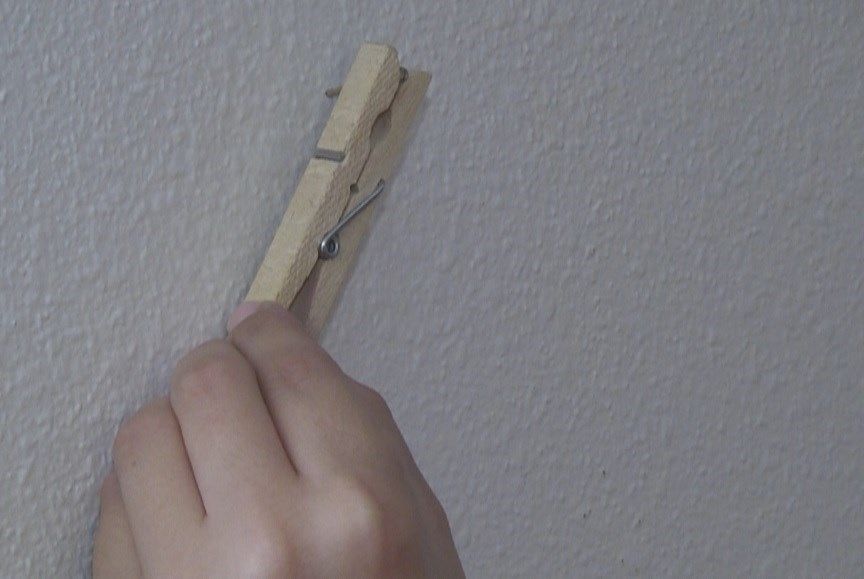 If you are a person prone to accidents because you are somewhat clumsy in crafts, and have hit your fingers before with a hammer. When you try to nail something or mount a new photograph on the wall, you must find a way to protect your hands to avoid a severe accident or an injury that requires a doctor's attention. Using a clothespin to hold the nails when you are about to use the hammer is an ingenious and intelligent solution that moves your fingers away from the danger and assures you that you can do the job without risking your health. At first, it is difficult to get used to it, but once you do it, you will not be afraid of hammering your own fingers again.
USE A SHOE A AS A CUP HOLDER IN THE CAR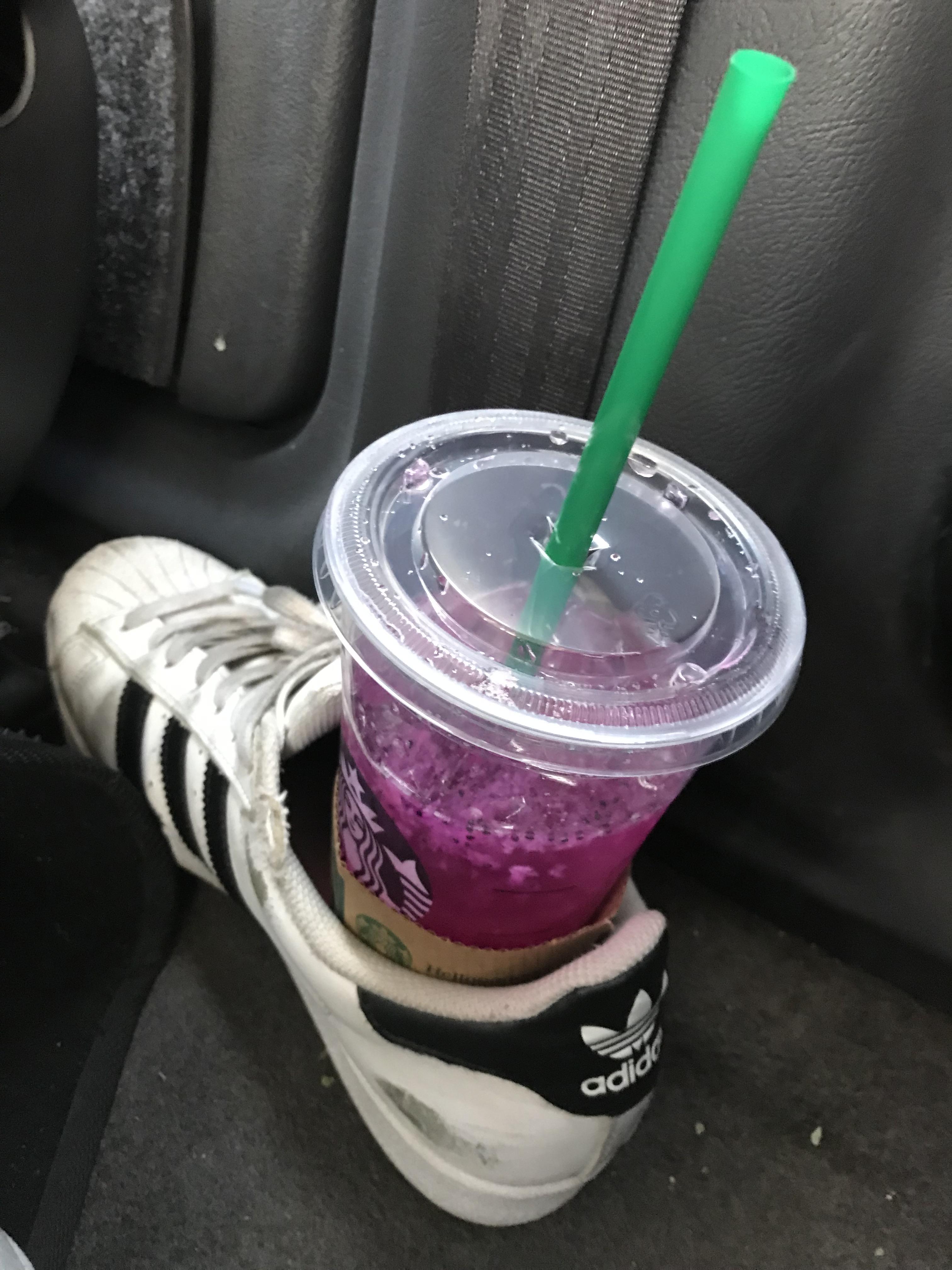 Spilling our drink is really sad, much more so when it happens inside our car or in our house because it means having to clean everything thoroughly to avoid leaving stains or ruining our furniture or seats permanently, depending on what we are drinking. But improvising a cup holder is very simple when you realize all the elements are at your disposal, and the simplest object can solve your problems. When you are in a hurry and want to avoid spilling your drink, you can use a sports shoe to hold your bottle and avoid accidents. Just make sure you do not have a bad smell on your feet!
USE A STOCKING AS FILTER FOR YOUR VACUUM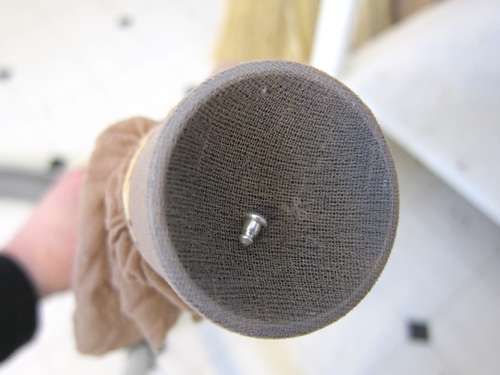 The jewels, the screws, and some other tiny objects, they have the characteristic of getting lost easily between the cracks of our furniture or the narrow spaces of our home. Sometimes we must resort to more creative and advanced solutions to be able to recover that earring that fell under our sofa. By placing a nylon stocking over the vacuum cleaner's nozzle and turning it on at moderate power, we can retrieve what we lost without the fear of it being sucked into the machine and end up damaging the internal mechanism.
NEVER DISCARD THAT LAST BIT OF SOAP
How many times have you been using that small piece of soap until the end, not to waste anything, and yet it keeps slipping away from your hands due to its small size? To use it till the end - simply take a new soap and wet it along with that little piece, and they will merge into one, allowing you to start using a brand new soap along with the old one, which will not slip from your hand so easily anymore.
NO MORE LINT FROM YOUR SCREENS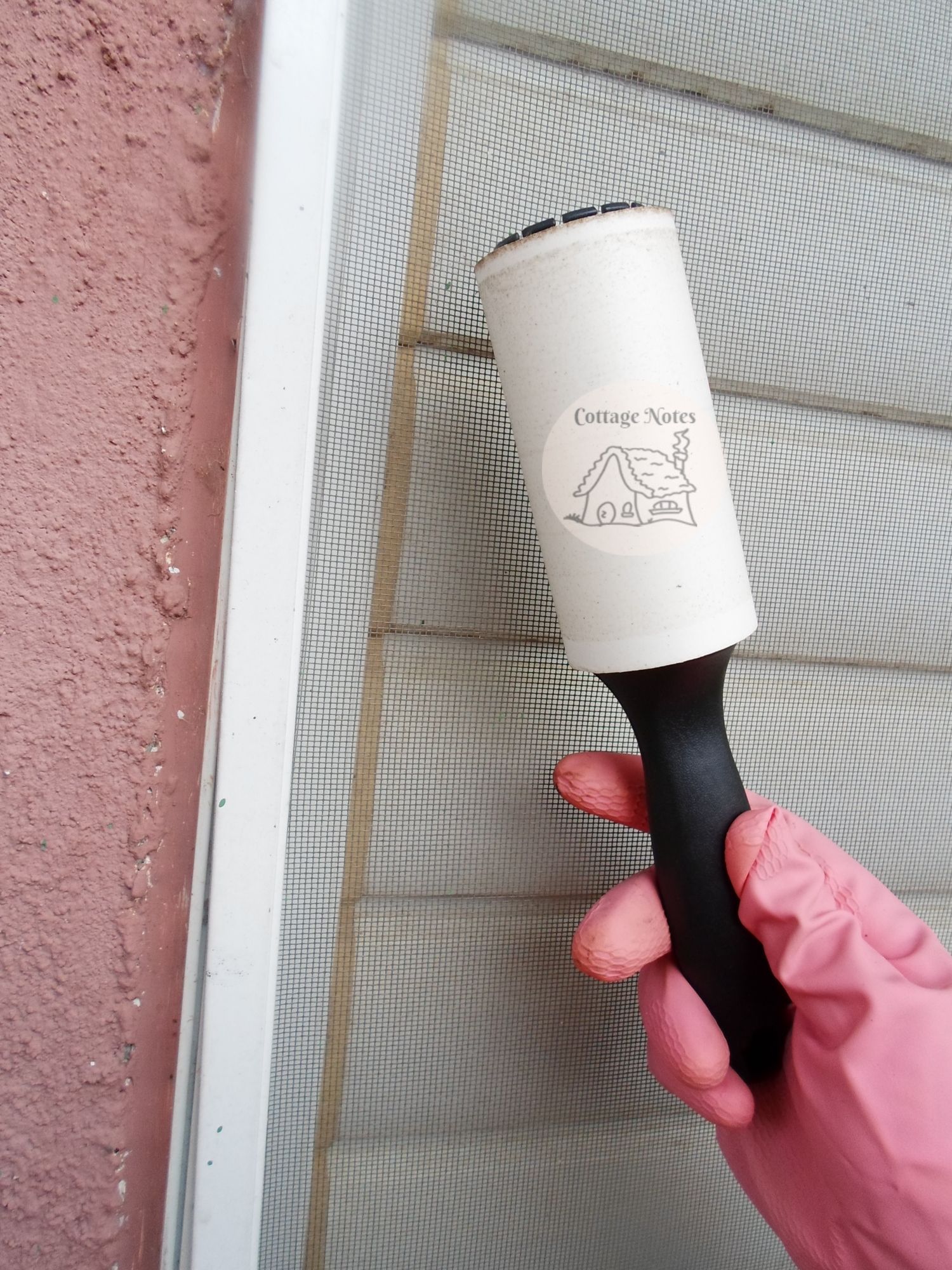 The fly screens usually collect large amounts of dirt and dust, so it is necessary to clean them often so they do not contaminate the air. And although there are other ways to clean them, a simple and effective way to do it is to use a regular lint remover and gently rotate it on the screen so that it catches all the dust. Repeat the procedure as many times as necessary to remove even the smallest speck of dust!
CLEAN THE MICROWAVE WITHOUT PROBLEMS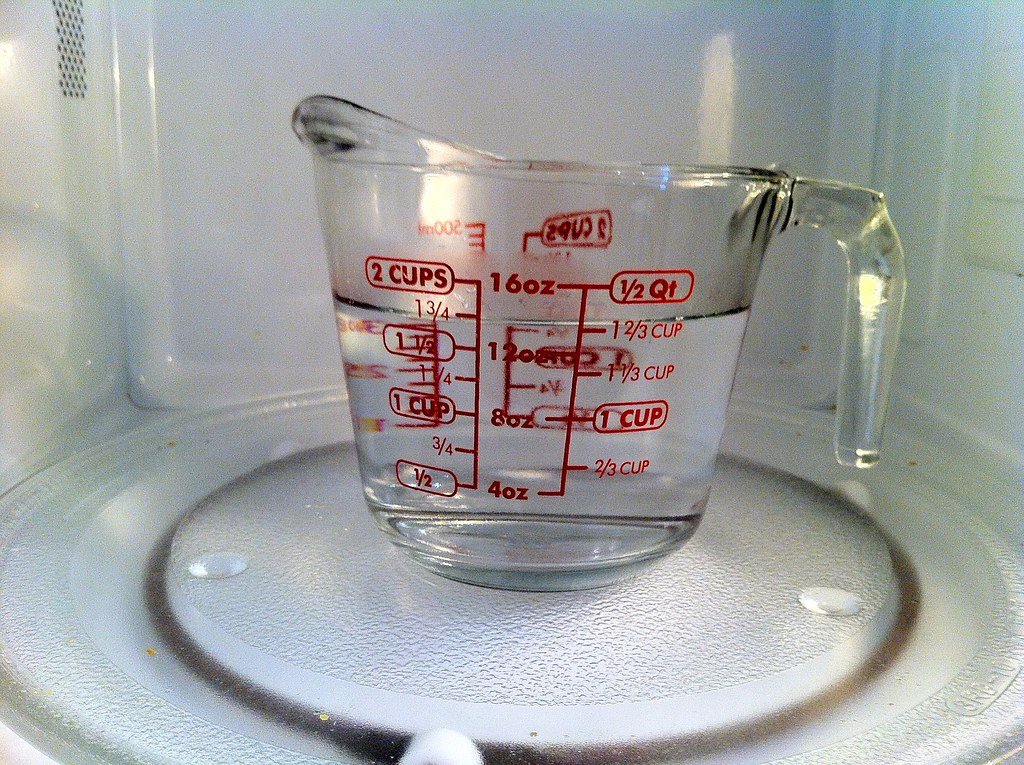 Cleaning our microwave after several days or weeks of use can be a big problem, much more so if an accident occurred and you have traces of food stuck on all its internal walls. The food remains might be dried up, which makes it much more complicated to remove, wasting hours scrubbing them off with a sponge. This trick can facilitate the work of cleaning this kitchen utensil and save you hours of effort. Just place a glass of water inside the microwave and turn it on for a while. The steam that is generated will soften the stains, and they will be much easier to remove.
FIXING A SHORT SHOWER CURTAIN INSTEAD OF BUYING A NEW ONE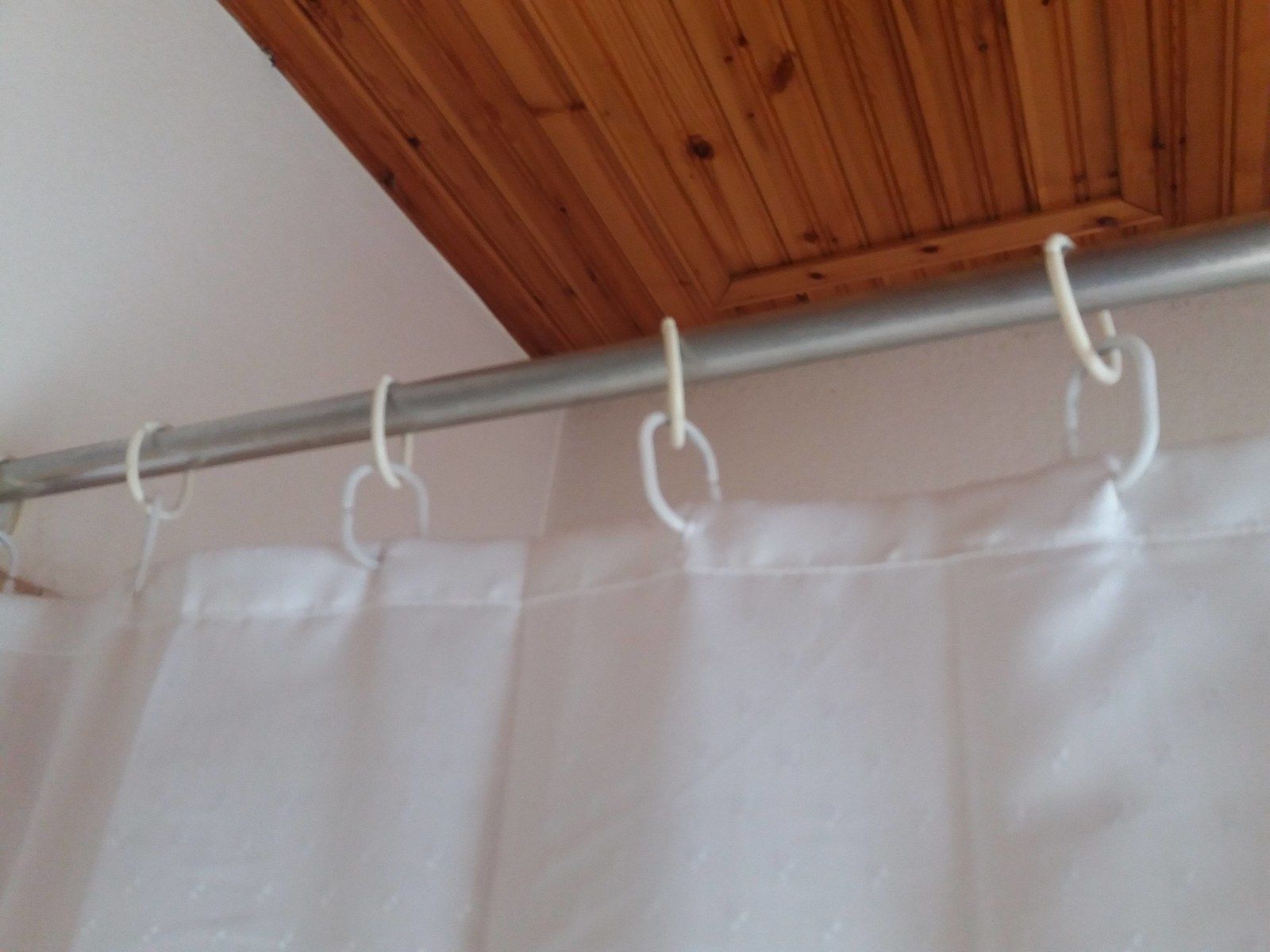 If after buying a new shower curtain we realize that it is too short, we must find a way to solve it before taking our first shower and leaving the bathroom floor flooded with water. Although we could go to the store and change it for a longer one, given that the store where you bought it from allows you to return them, what we can also do is to add several additional curtain rings to extend the length of the curtain and prevent spilling all the water while you take a refreshing shower.
FILL BUCKETS OF WATER EASILY WITH THIS HACK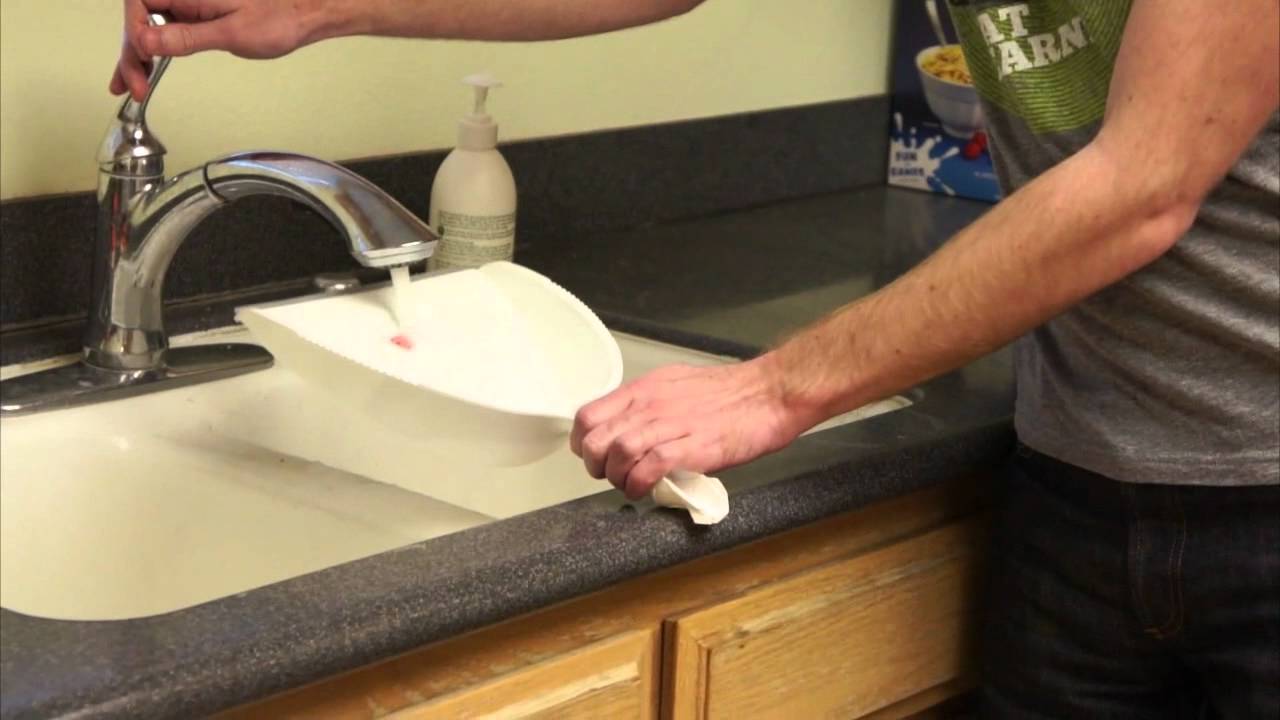 Many times we need to fill a bucket of water to continue with the cleaning of our home, and we realize that the container does not fit under the tap, so we must figure out how to solve the situation and avoid having to fill it slowly by using other containers. This trick uses a common garbage collector to direct the water from the sink to the bucket of water, facilitating its filling and reducing the time you will lose trying to solve this dilemma. We place the bucket on the floor, and the garbage collector with the handle directed out of the sink so that the water will use it as a platform to get where it should go.
PREVENT THE GARBAGE FROM STINKING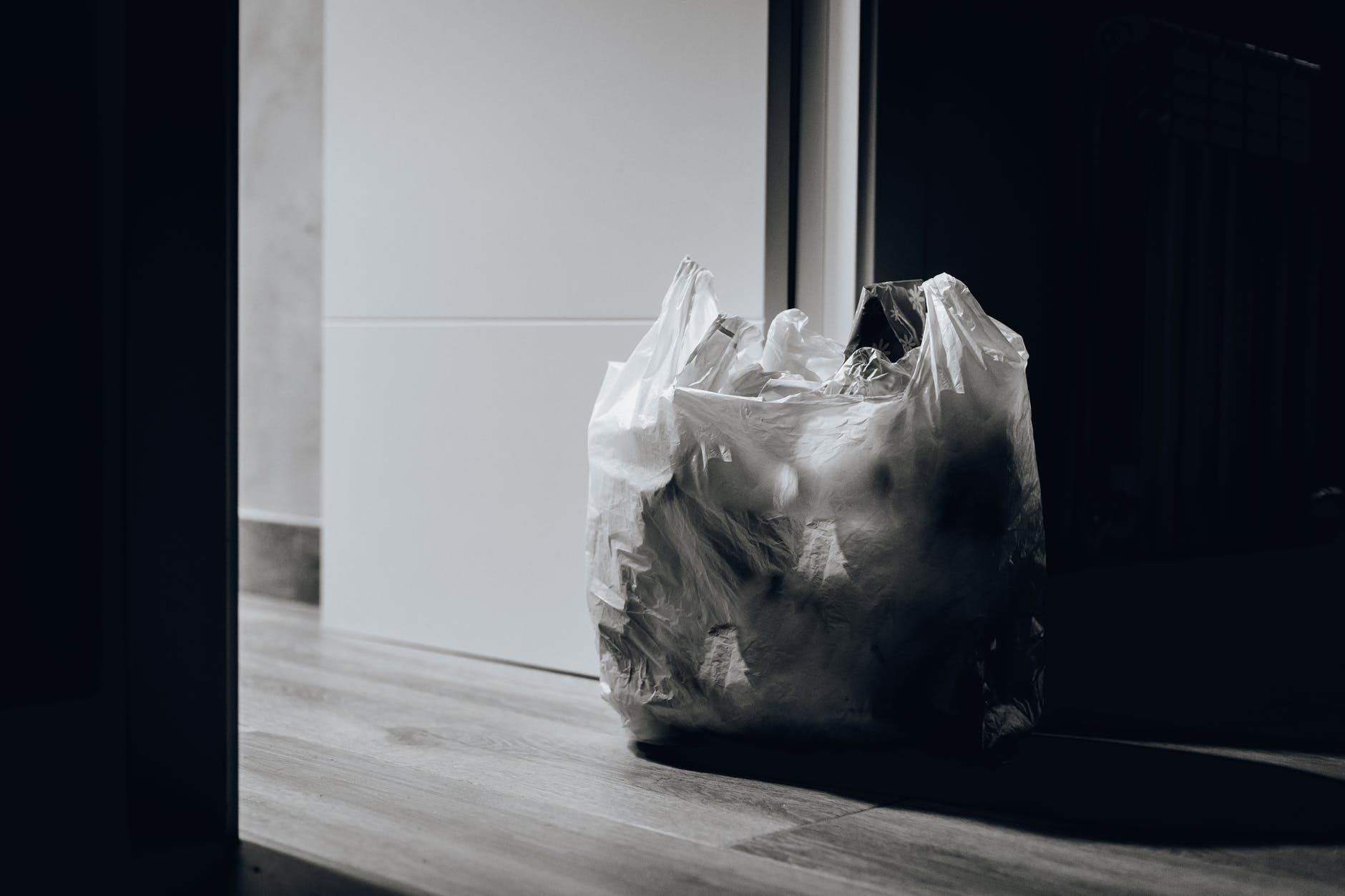 If your garbage smells really bad after a couple of days and you can not find a way to cover the smell that comes from your kitchen, there is no need to take it out of your house before the bag is completely full. You just have to find a creative and intelligent way to solve the problem and prevent the smell from spreading throughout your house, like with the next hack that uses a common element in kitchens like coffee grounds to adequately disguise the odor of your garbage. You have to place it on top of the trash to cover it completely and allow it to absorb the odors, replacing them with the smell of coffee until it is time to get rid of it.
POTATO CHIPS CAN WORK AS FIREWOOD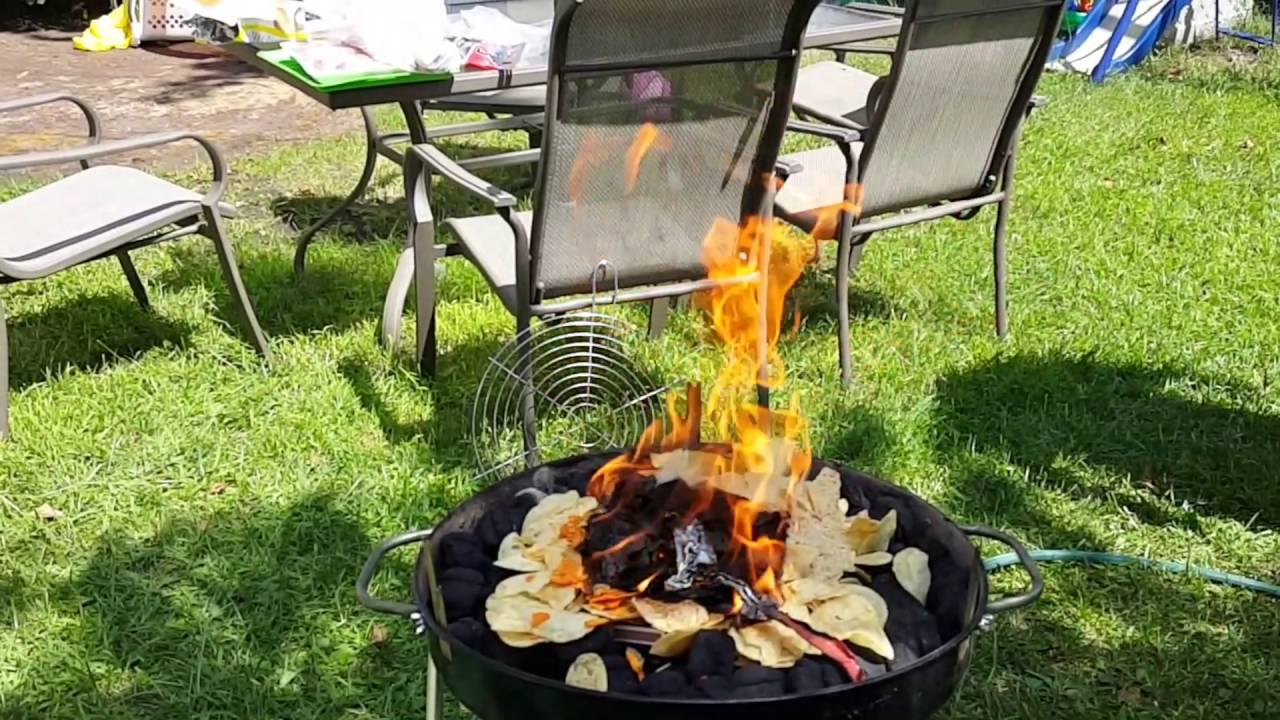 Camping is an entertaining recreational activity in which people move away from the city and go into nature in pursuit of adventures, but we have to know how to adapt to situations with the things we have on hand. Lighting a fire is simple for an experienced camper, but most of us are not used to it, so we must resort to tricks like this to help us. The potato chips serve as perfect fire starters due to their combination of starch and oil, and you can use them as the basis of your next campfire.
USE FROZEN GRAPES TO COOL WINE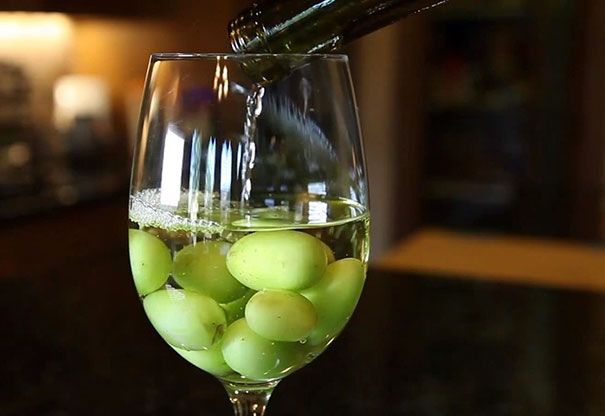 There is nothing more pleasant and delicious than a glass of cold wine with your meal. That's also the perfect drink after a nice romantic dinner with your partner in which you need everything to go perfectly. Putting ice in wine is a grave mistake, not only because it looks hideous, but because the ice melts and this affects the quality and taste of the wine over time, so we must resort to our ingenuity. Depending on the type of wine we are drinking, we can place grapes in the freezer and put them in our glass to make sure they help maintain the temperature without altering our drinks. Also, one must admit that they add an exquisite touch.
USE SOME STEAM FOR SHIRTS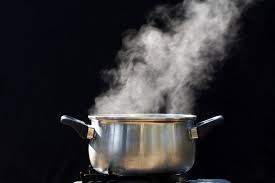 Ironing your clothes with steam is the most common way to eliminate wrinkles. However, it is not necessary to have a steam iron if you have some ingenuity and use the common elements that you have at home. Since what we need is steam, you can hang your clothes on the stove with a boiling pot of water. This will allow the steam to rise and take care of those horrible wrinkles. Another option is to put them in the bathroom during a hot shower, allowing the steam to do its job.
ANOTHER AMAZING WAY TO ORGANIZE THE LIDS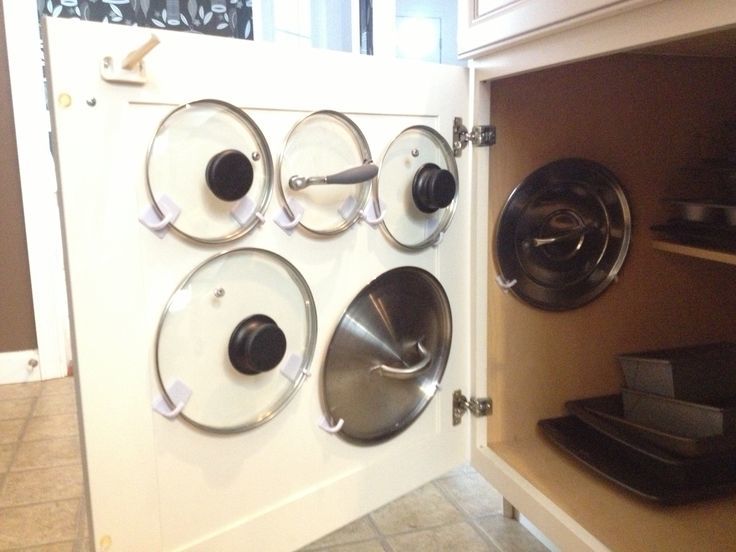 Another solution that we can use to organize the pot lids accurately is to use command hooks to keep them in position, taking advantage of the space behind the door of our cabinets to hold them and using the area we saved inside them to store other pots or utensils that we need for our meals. This hack looks a lot like the one on point 10 on our list where we used a towel rack to keep them in place, but the command hooks can give you a little more security when it comes to keeping them from moving around, and it could work better in cabinets that we usually open a lot.
USE VINEGAR TO PREVENT PESTS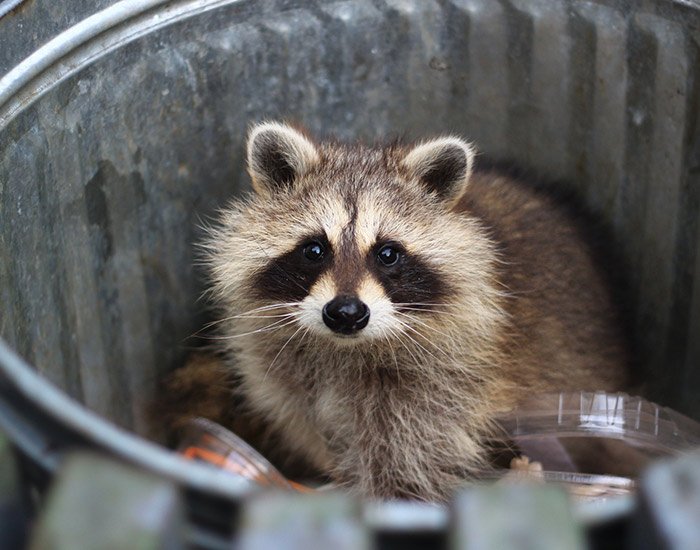 Our trash cans can store many of our waste, and although everything goes to the garbage truck at some point, we must avoid the visit of animals such as opossums and raccoons that want to take advantage of our garbage to feed themselves, leaving an incredible disaster around them after they satisfy their appetite. Although there are ways to prevent them from accessing our garbage containers such as placing specially designed lids or placing them inside some kind of protective box, a practical and easy solution is to use vinegar. You can use it around the container, in a cup, or on the lid, so that the smell will drive the animals away and avoid having to clean everything again.
All these lifehacks were thought by people who needed to solve their problems quickly, efficiently, and without having to use complicated objects or artifacts, so most of them use everyday objects that we can find at home to solve our dilemmas while we facilitate our life. Which of these hacks do you find most useful? Tell us what other ideas we could apply to our lives and do not forget to share this article with all your friends.
Sources: HomeHacks, Quick and Dirty Tips, Medium