Photos From Extraordinary Moments In History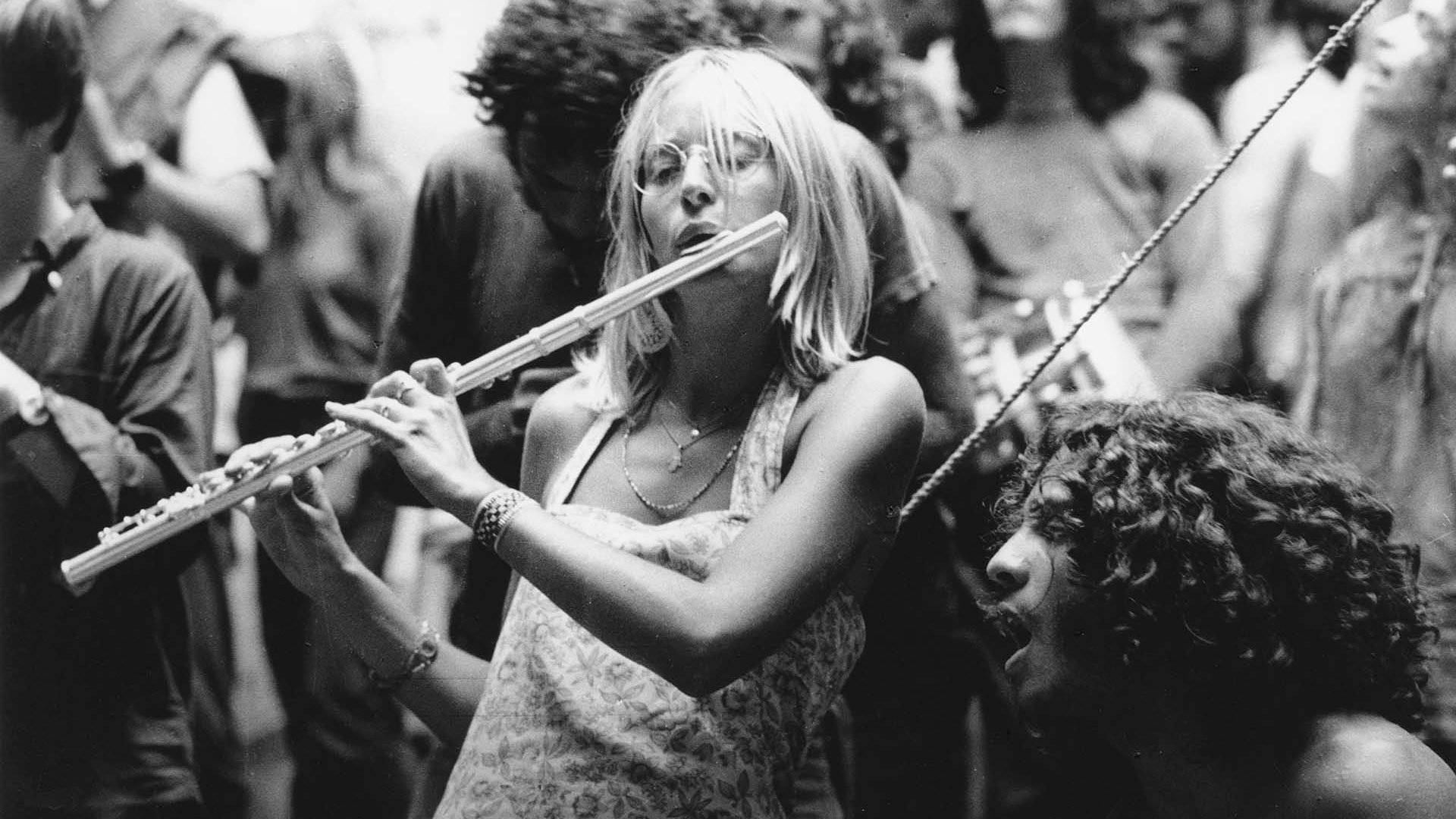 We're sure you're familiar with photos of Buzz Aldrin by the American flag on the moon, or the famous one of the American troops raising the flag at Iwo Jima. But how many times can you look at those same photos! In this list, we have gathered pictures we bet you haven't seen before, such as the photo of Marilyn Monroe working at a factory or picture of Churchill in his 20s. There are more - read on to see those rare historical photos. 
Vivien Leigh Resting While Recording "Gone With The Wind"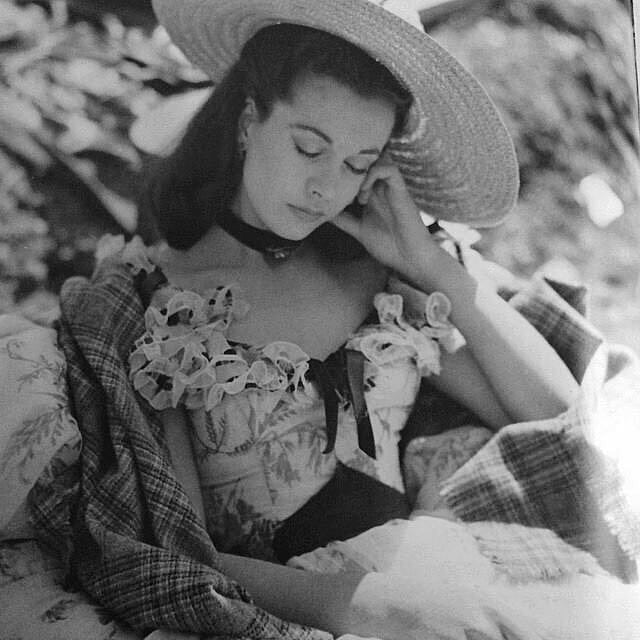 Yes, even iconic movie stars need some rest from time to time. Here, Vivien Leigh is sleeping on the set of Gone with the Wind in 1939. The iconic movie was the very first to win an Academy Award. However, things weren't always peachy on set. Leigh did not like kissing Clark Gable because she claimed that he had bad breath. 
Ann-Margaret Riding a Motorcycle, 1971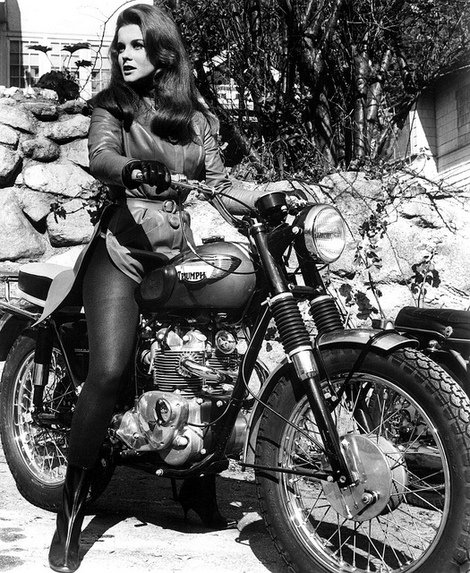 Living young, wild, and free! What's there not to like in this photo of sexy young Ann-Margaret on a motorcycle? Many people don't know that Ann Margaret's last name is Olsson, as she is half Swedish. She is known for starring in Bye Bye Birdie, Carnal Knowledge, The Cincinnati Kid, Grumpy Old Men, and Tommy. Also, she was in the movie Viva Las Vegas with Elvis Presley. 
Batgirl Trying Her New Suit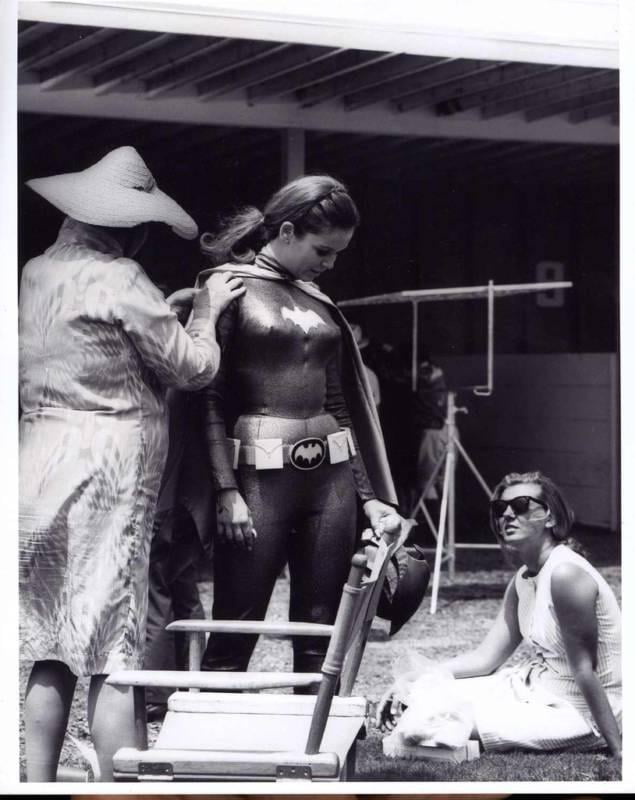 This photo was taken in the 1960s, and it shows Yvonne Craig being dressed in a Batgirl uniform for the humorous ABC TV show Batman. Unfortunately, this photo is in black and white, and it doesn't show Batgirl's funky purple and yellow outfit. Also, she rode on a purple motorcycle, just like Prince. Isn't that awesome? Today, Craig is considered one of the pioneers of female superheroes on television. She also starred in Star Trek playing the role of the green-skinned Orion slave girl Marta in an episode called "Whom Gods Destroy." We haven't seen the episode, but we can all assume that she gets busy with Captain Kirk. 
Teenage Couple Listening Some Music in 1948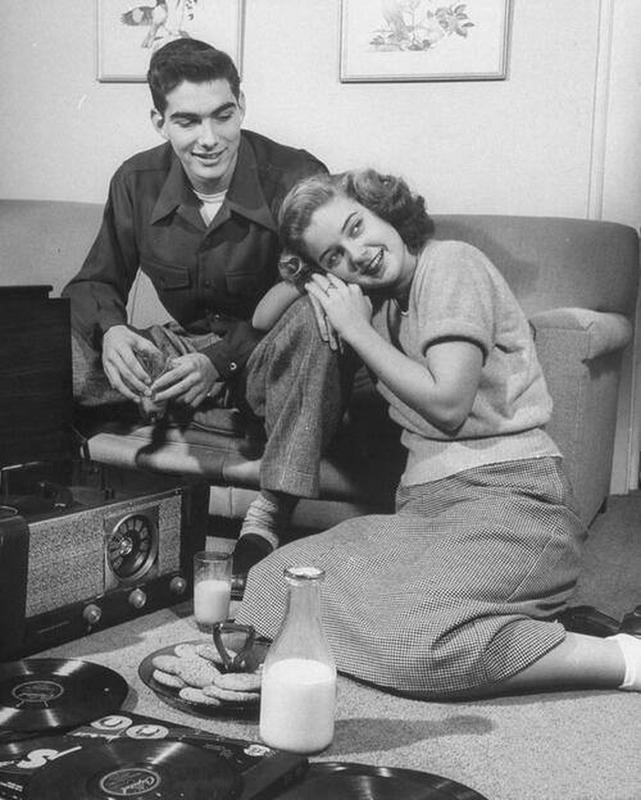 Back in 1948, this is what it meant to be a teenager. Young people would hang out, listen to records, have some milk and cookies, and that's all. They weren't checking their Instagram feed every second, hoping for a new Like. Those were much simpler times. Fun fact - the word teenager wasn't even a word until the late 1940s.
The First Photo Taken Of Macchu Picchu in 1911
Did you know that no photo of Macchu Picchu was taken until 1911? Why, I hear you ask. Well, the very simple answer is that it wasn't discovered until that year. Of course, it was already an ancient Inca settlement, but it wasn't discovered by an American with a camera before that. The first person to snap a photo of it was Hiram Bingham who was in Peru with a team of explorers to look for the "lost" cities of the Incas. He had no idea he would discover what would become one of the top tourist destinations in the world! Nice one, Hiram!
'Marilyn Monroe' Working In A Factory In 1944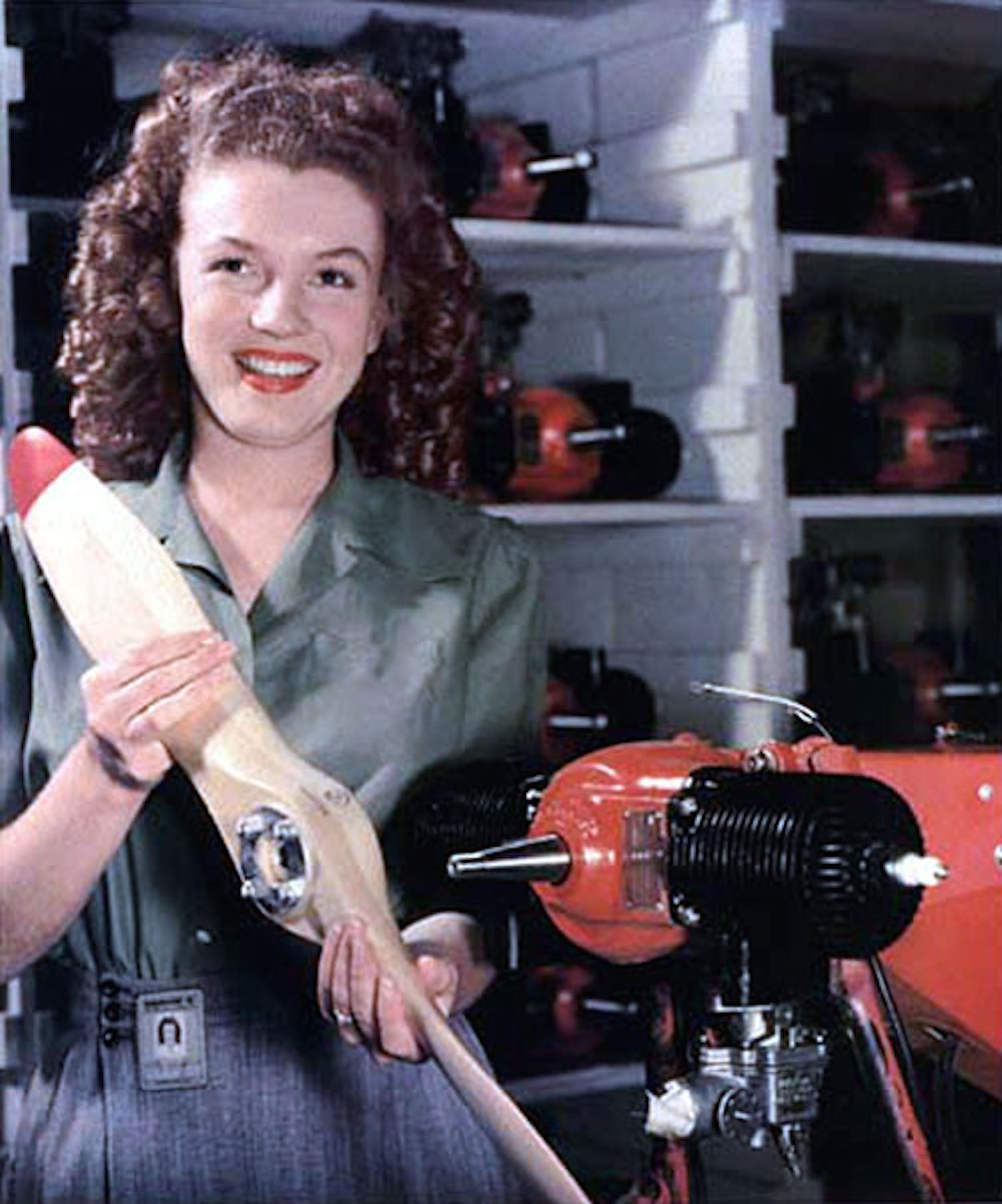 Before becoming one of the world's biggest stars, Marilyn Monroe worked at a military factory in Van Nuys, CA. During the Second World War, Marilyn Monroe, born Norma Jean Mortenson helped assemble parts for airplanes at Radioplane Munitions Factory. This photo was taken by David Conover in 1944 for Yank Magazine. The photos of young Norma Jean assembling drone parts helped launched her career. At the time, Conover was employed at the U.S. Army Air Force's First Motion Picture Unit. Who was his commanding officer? None other than Ronald Reagan. That's pretty crazy.
Ali Knocks Out Liston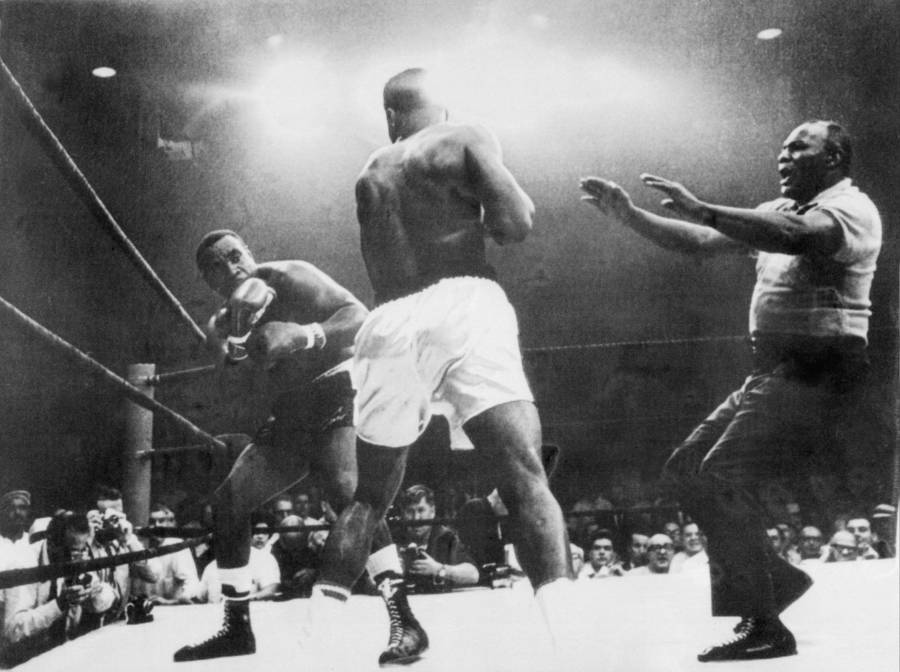 On the 25th of May, 1965, heavyweight champion Muhammad Ali beat Sonny Liston in Maine, defending his title. In this legendary fight, Ali knocked Liston out in the very first round, and this is one of the most iconic sports photos in the world. Ali ended up becoming one of the greatest fighters ever, changing the world of boxing forever.
Albert Einstein, Summer 1939 Nassau Point, Long Island, NY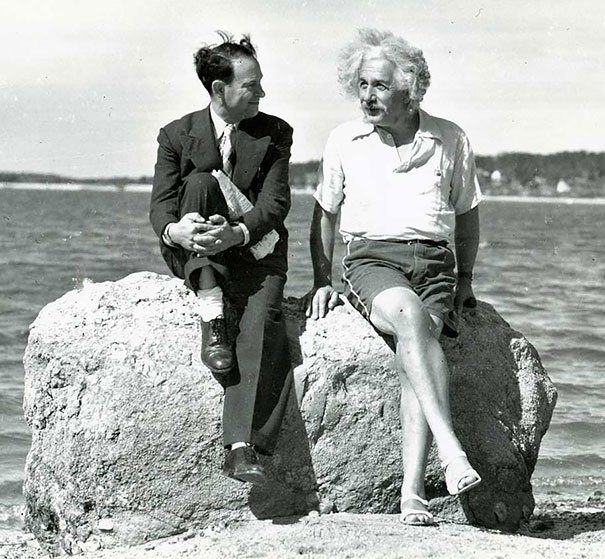 Usually, we see photos of Albert Einstein in his lab coat working on something that is way too complicated for us to understand. However, here, he is enjoying a nice day with a friend at Nassau Point, Long Island, New York. It's nice to see Albert relaxed in nature, far away from his lab!
USA's First Known Female Tattoo Artist: Maud Stevens Wagner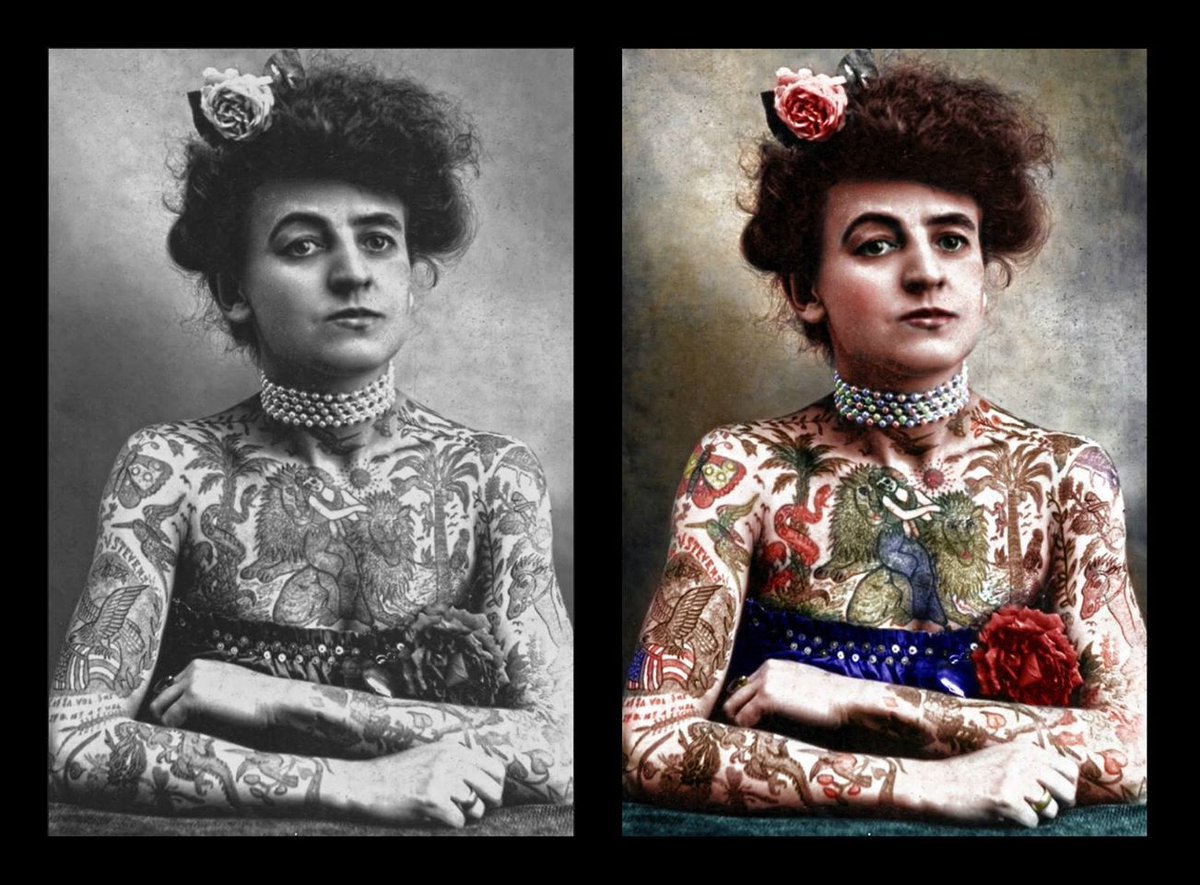 Born in 1877, Maud Stevens Wagner was a performer in a traveling circus. She got into tattoos when she met her husband, a sailor who had traveled the world and learned about tattoos from tribesmen in Java Borneo. Maud fell in love with his tattoos, and in exchange for a date, she got tattoo lessons. They ended up falling in love and getting married, which, of course, meant more tattoos!
The First Flight in History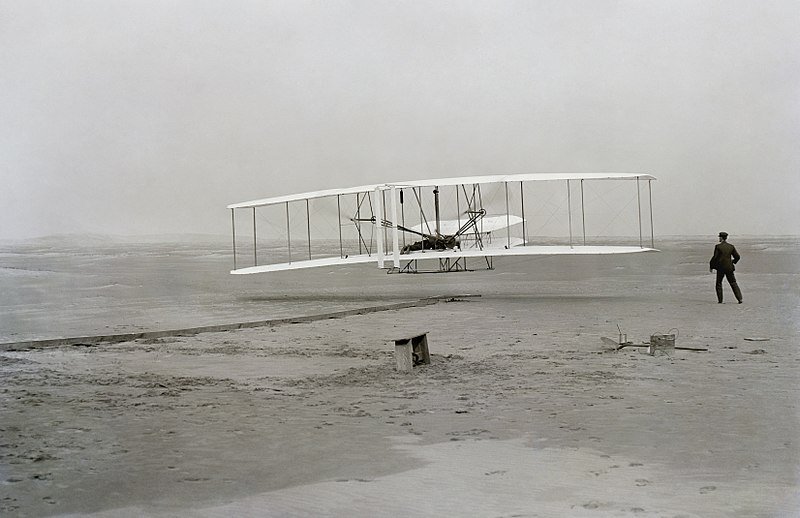 Wilbur Wright is controlling the damaged Wright Flyer on the ground after an unsuccessful flying attempt it at Kitty Hawk, North Carolina, on the 14th of December, 1903. After completing the repairs, three days later, his brother Orville piloted the plane, making it the first sustained flight of an aircraft.
Marilyn From The Munsters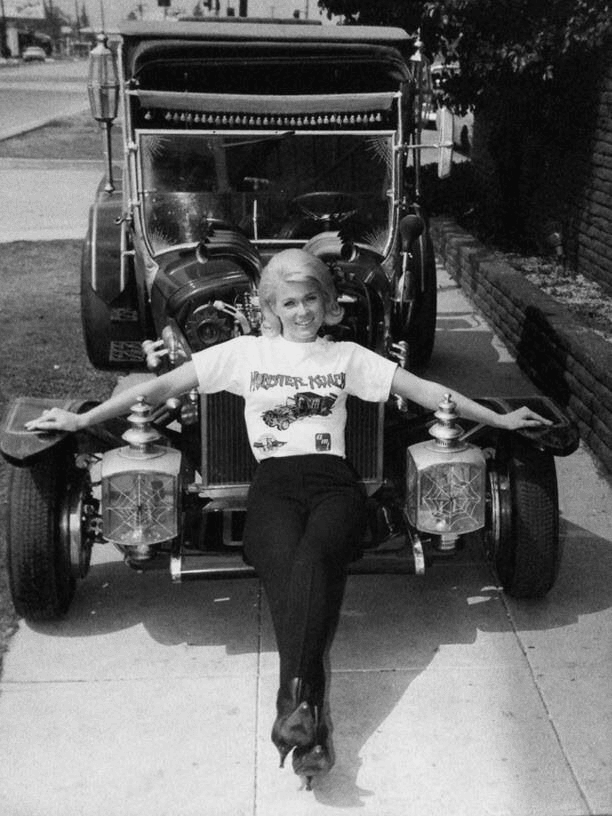 Marilyn is most people's favorite from The Munsters. Named after Marilyn Monroe, the role was played by many different actresses. The original Munster is Beverly Owen, even though she didn't believe that the show would succeed. However, she got depressed when she moved to Los Angeles from New York, and she ultimately got fired.
Beautiful Abandoned Place, 2010s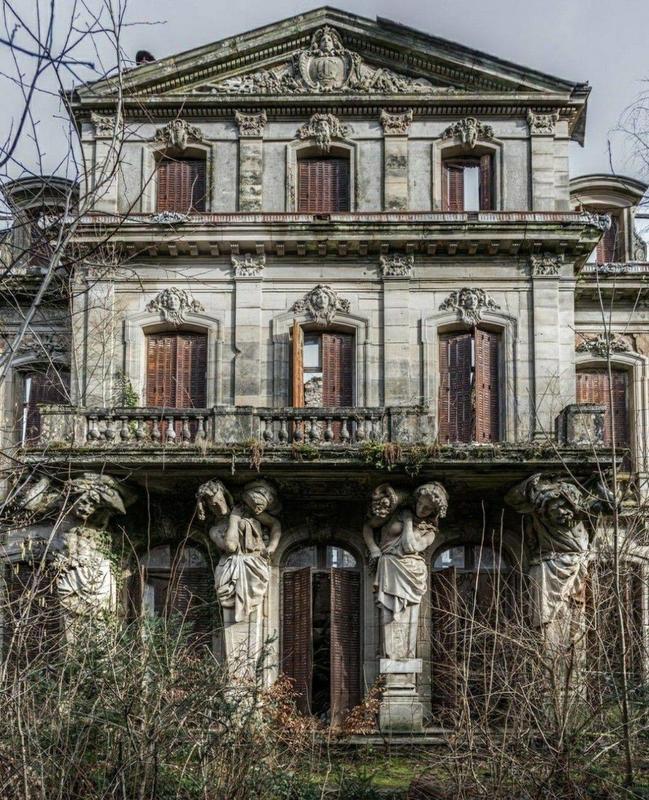 This is both creepy and cool at the same time. The abandoned house looks like it may have once been inhabited by The Munsters. We wonder how much one can buy this house for? Yes, it would need some renovations, but it would make a nice getaway place. Thankfully, we learned some lessons from the 1986 Tom Hanks flick The Money Pit.
Stella Grassman Being Tattooed by Her Husband, 1900s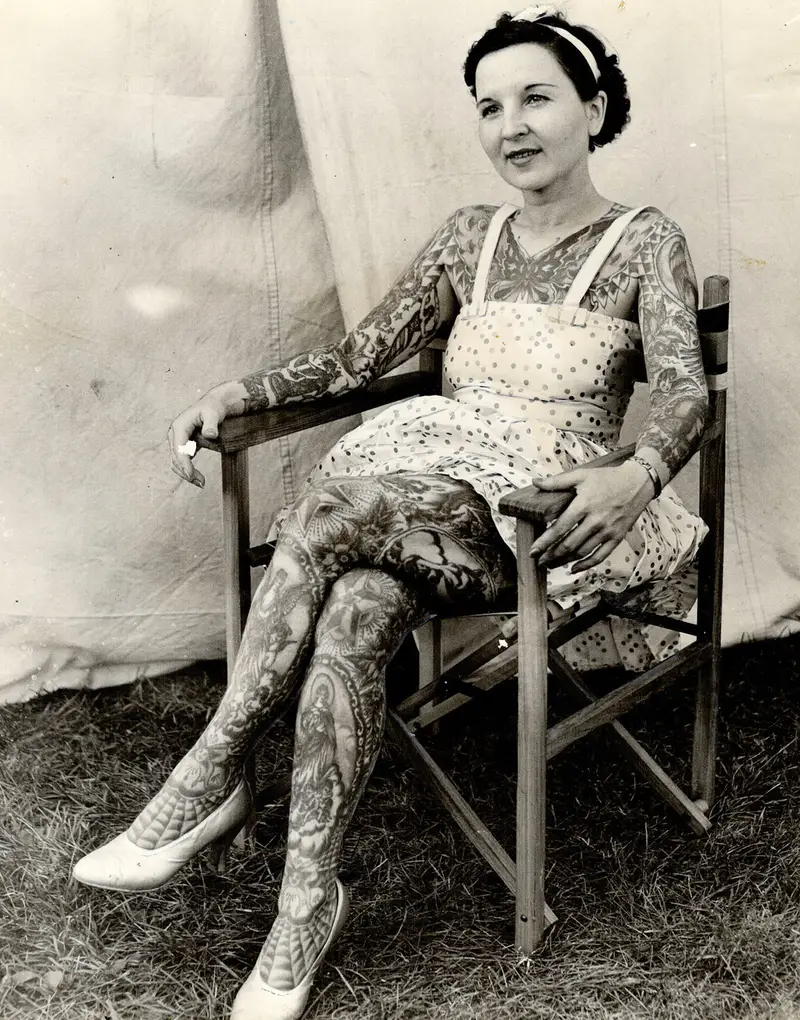 As mentioned earlier, Maud Stevens Wagner was the first female tattoo artist in America. Back in the early 1900s, a woman in tattoos was a sideshow oddity, and Stella's moniker was "Tattooed Lady." She rose to fame in the 1920s working for the Ringling Bros. Barnum & Bailey Circus.
Marcia Was an Icon in the 1970s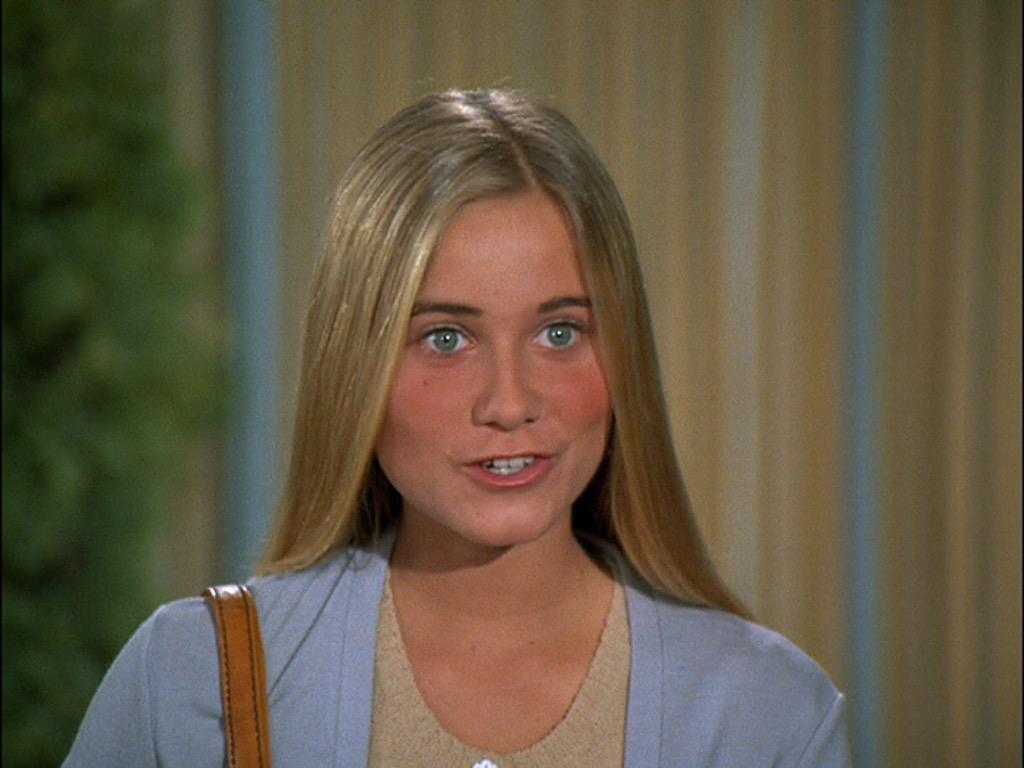 This is Marcia Brady from the Brady Bunch; a role played by Maureen McCormick. The show ran from 1969 to early 1974. She was adored by people due to her hot looks and perky personality, so people often screamed "Marcia Marcia Marcia!" However, there was a dark side to the adulation, as her older sister in the show, Jan Brady, got jealous of all this attention.
The First Selfie in Space Was Made by Buzz Aldrin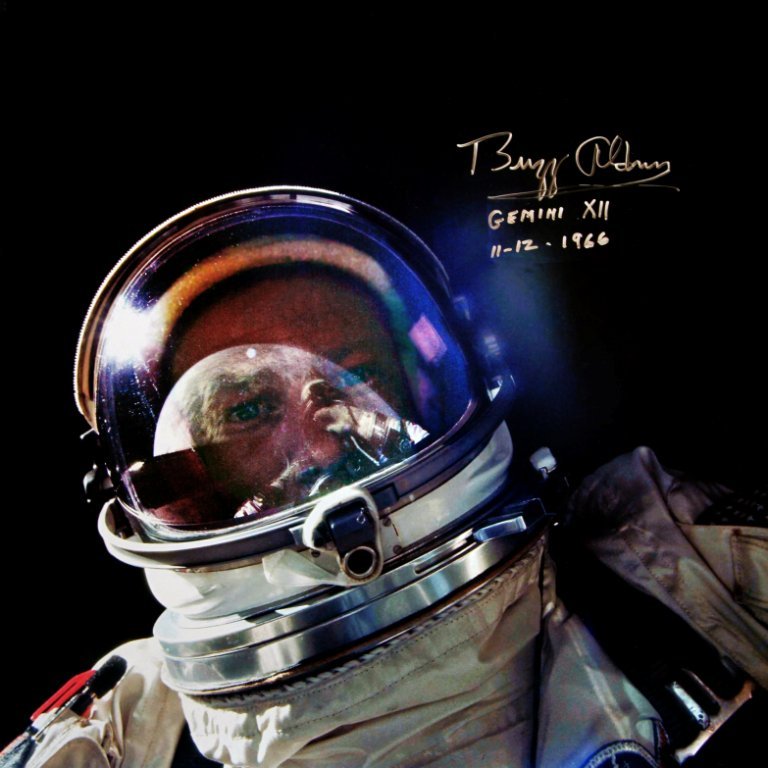 This is the very first selfie taken in space. In 1966, Buzz Aldrin went on a mission on Gemini 12 and was the first to perform a successful spacewalk. The Gemini program was aimed at showing that astronauts can work effectively outside of a spacecraft, and following this mission, the first moon landing happened in 1969. The duration of the flight was 5 hours and 30 minutes. Today, you can see the spacecraft displayed at the Adler Planetarium in Chicago. As mentioned, Buzz had some time to take a little selfie. Ultimately, the mission was a huge step for mankind, and a small step for selfies.
Bea Arthur Was Part of the U.S. Marine Corps, 1943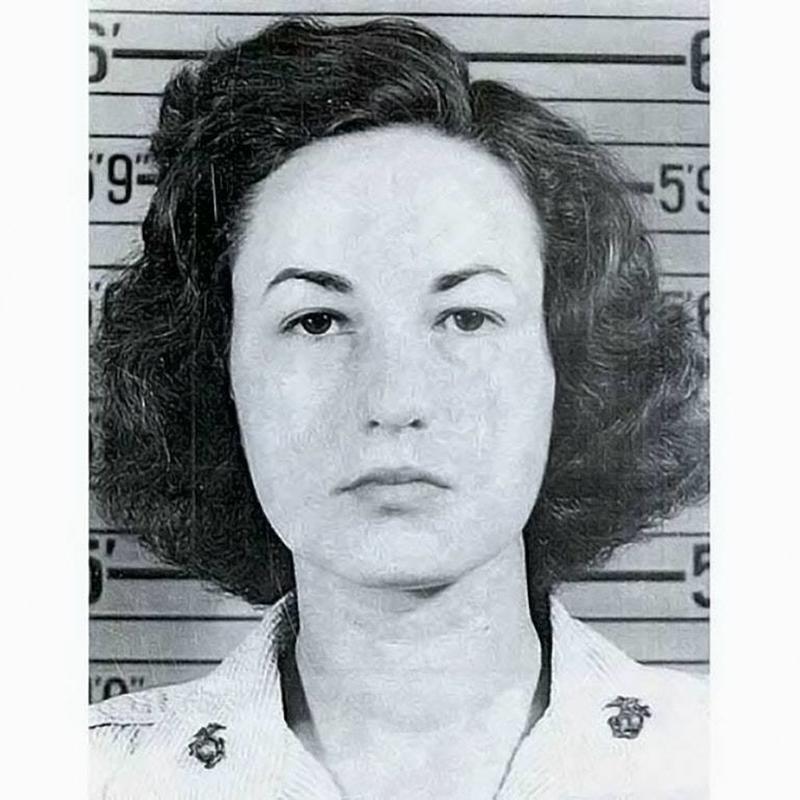 Before playing the famous Dorothy Zbornak on hit TV show Golden Girls, Bear Arthur was in the U.S. Marine Corps. Is that really surprising? Also, during the Second World War, Bea was a truck driver and typist in the United States Marine Corps Women's Reserve. In addition, after receiving an honorable discharge in 1944, she worked as a licensed medical technician before moving to New York, and the rest is history.
21 Years Old Winston Churchill In 1895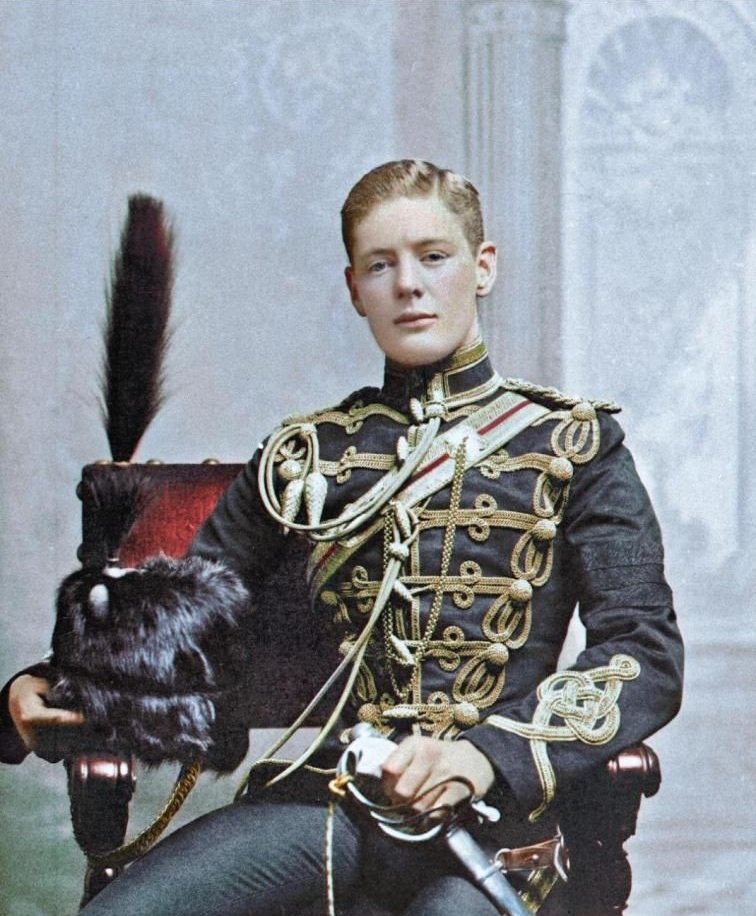 As you probably know, Winston Churchill was the Prime Minister of the United Kingdom from 1940 to 1945. He did so well that he got a second term, from 1951 to 1955. His biggest achievement was leading Britain to victory in the Second World War. He is known to look like a bulldog, but check out how he looked in 1895! How dashing!
Portable Music in the 50s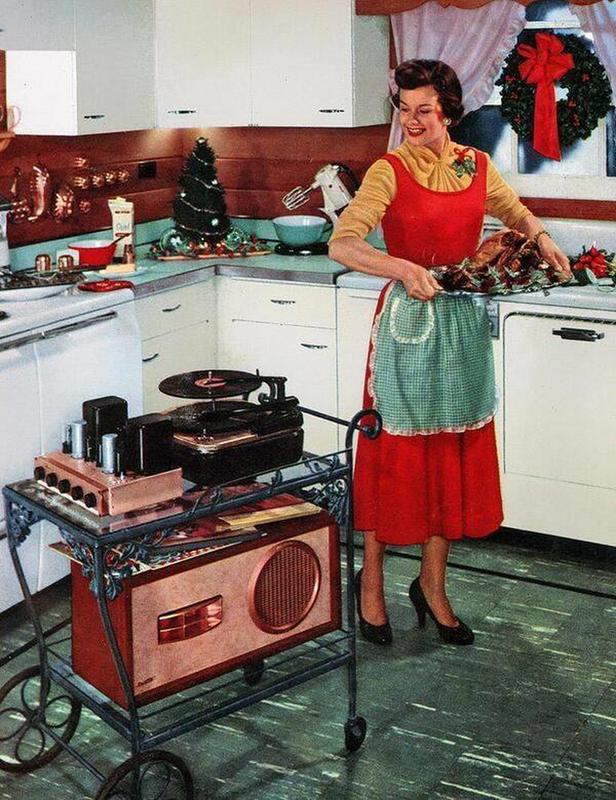 In the 1950s, this is how portable music worked. This housewife looks absolutely chuffed to be able to listen to some music while cooking Christmas dinner. She probably had no idea how we would end up listening to music. These portable battery-operated music players were available to the public, but they were quite expensive. 
A Mummified Cat Discovered In Egypt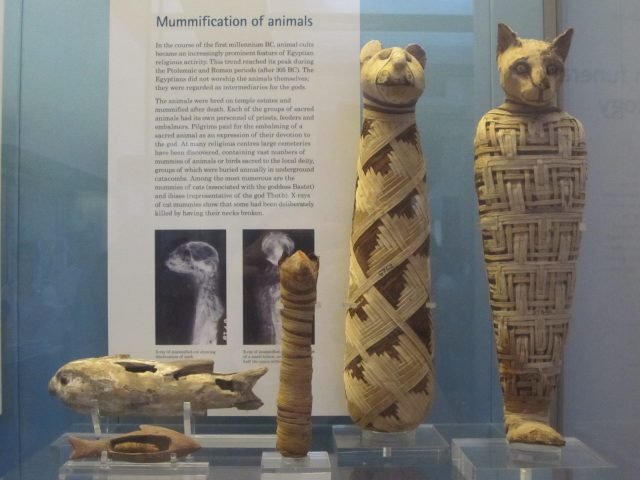 How are cats so cute, even when they're mummified? In Ancient Egypt, cats were considered sacred, and they even had a religion that worshiped these animals. The mummification of cats began in Ancient Egypt, and the reason for doing so was to allow the pets to have an afterlife, or to act as offerings to one of their gods.
A Look at the Face of the Statue of Liberty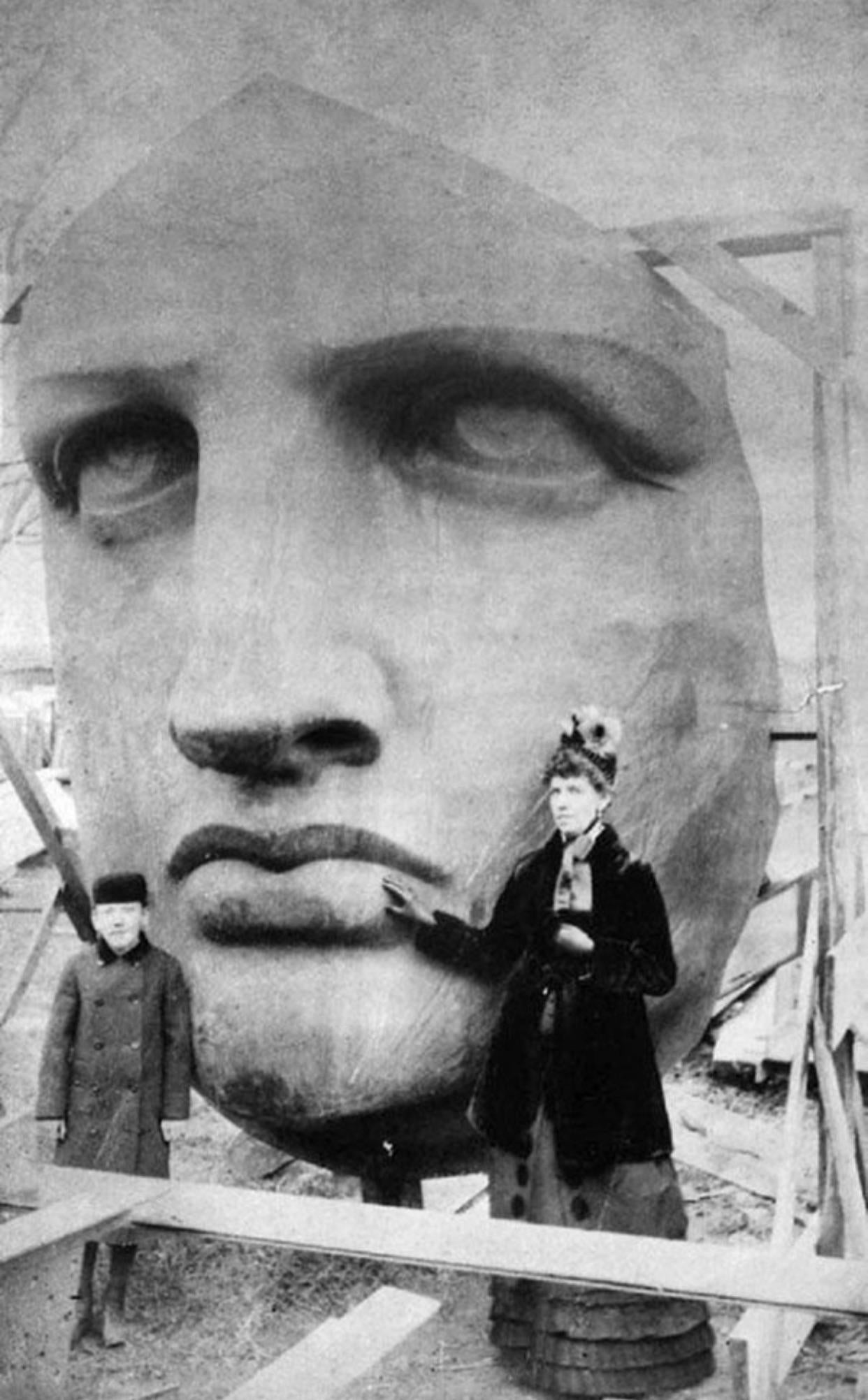 This photo is sort of creepy. But we have to admit it's also pretty cool. And no, this isn't a scene from the movie Face/Off. In 1886, the French offered the United States the Statue Of Liberty, now situated in the New York Harbor. The famous monument was designed by Frédéric Auguste Bartholdi and built by Gustave Eiffel. But why do the French offer gifts unassembled? According to this photo, the statue of liberty was kind of like furniture you get from Ikea. 
A Fisherman With a Huge Fish, Istanbul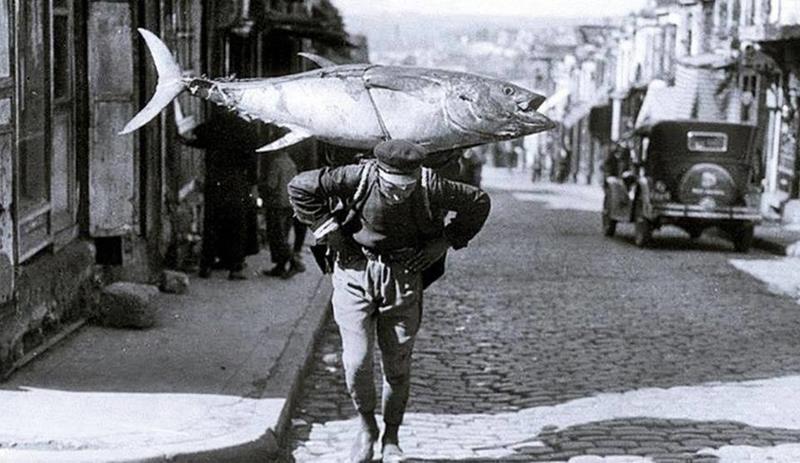 Hi Sir, is that a fish on your back, or are you just happy to see me? That's either a massive fish or a tiny man. Also, he looks like a walking Salvador Dali painting. Nowadays, almost 20,000 registered fishing boats will mark the start of the commercial fishing season, where Turkish people say: "Vira Bismillah," which means "raising the anchor in the name of God.
Benny Hill Loves The Ladies, 1990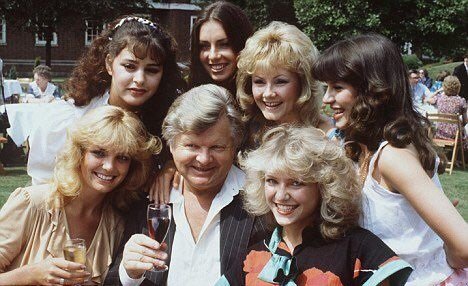 Nowadays, with the #metoo movement being a prominent topic in the media and the world, Benny Hill appears very creepy.  Benny Hill, whose real name was Alfred Hawthorne Hill, was born in Southampton, England on the 21st of January, 1924. He was inspired by his favorite comedian Jack Benny, which is why he chose the name Benny Hill.
Fighting For Freedom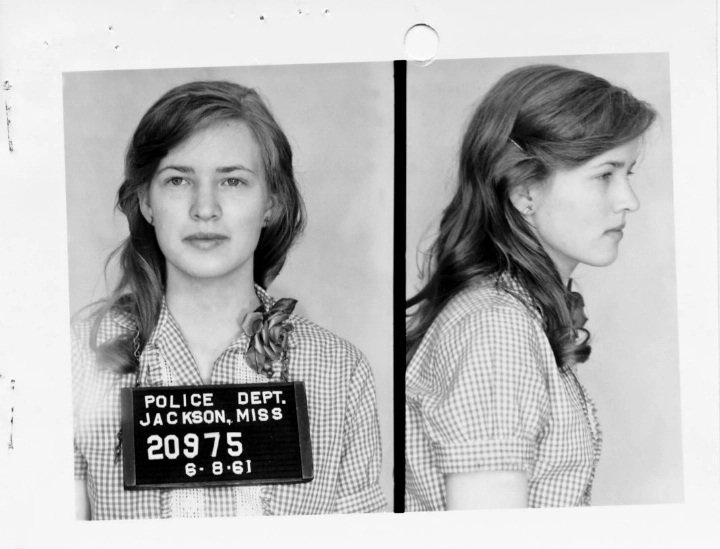 This is an image of Joan Trumpauer Mulholland, a freedom fighter. She left her education, family, and everything else to protest for what she believed in. Born in 1941, Mulholland was in many civil rights movements and advocated for integration. She even went to jail for her activism at some point and was put on death row for two months.
Older Computers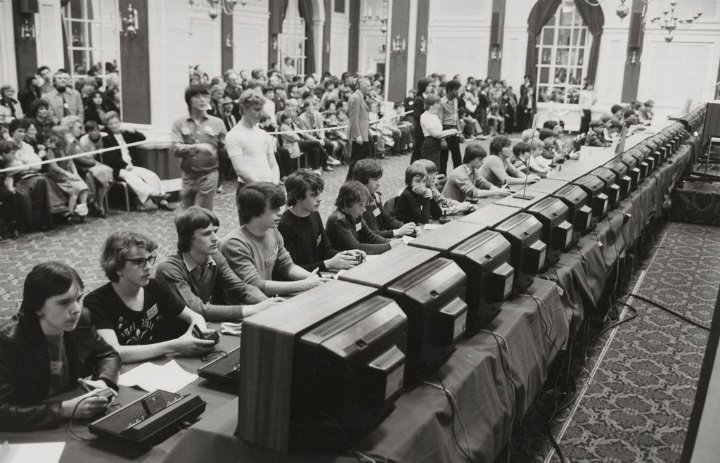 Anyone born after the 90s probably doesn't remember, but many people had to work with these bulky systems in school. This image shows a National Space Invaders Championship, which means that video game competitions are not a new thing. It happened in 1980 and was the first gaming contest ever. More than 10,000 people participated. Since then, video games have risen. Space Invaders was created in 1978.
The Expression of a President
These pictures show the before and after of Abraham Lincoln, in regard to the Civil War. Of course, he is much happier on the right side. He was elected for office at the age of 52, and he looked rather old when his term ended. Lincoln was president for only 4 years, as is the law in the United States, but it does seem like a long time.
Dorothy Counts At School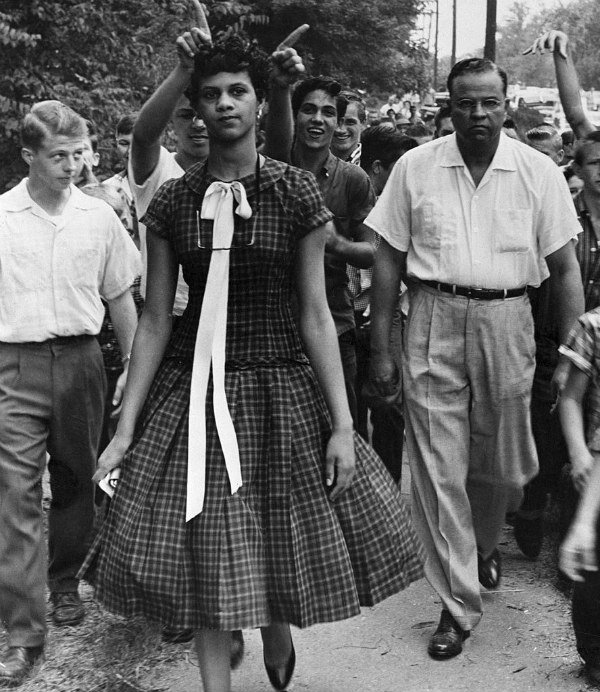 Even foreigners know a little about the history of segregation and racism in the United States. But even when segregation was deemed unconstitutional, there was still a huge divide. Thanks to a new law of congress, Dorothy Counts became the first black person at Harding High School in Charlotte, North Carolina, an originally all-white place. Sadly, she dropped out four days later due to harassment.
Babe Ruth's Record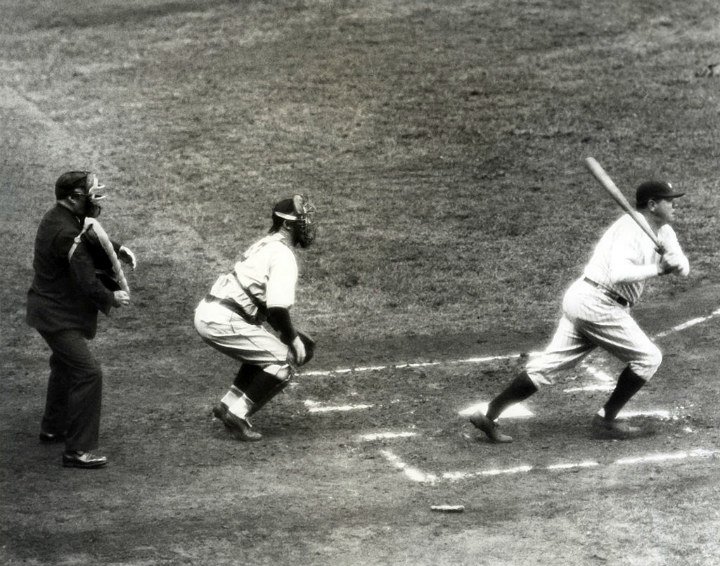 While we have had a bunch of legends in professional baseball, it's hard to say if any of them will ever reach Babe Ruth's status. George Herman Ruth is still considered the best of all time. This image shows him scoring his 700th home run, and it was taken on a Friday the 13th, 1934. Is he your favorite player in history?
Mount St. Helens Before the Eruption
This photo was taken on the 17th of May, 1980, at Washington's Mount St.Helens only a day before its devastating volcanic eruption. In fact, it was the largest one in American history, killing a total of fifty-seven people. In addition, it causes more than a billion dollars worth of damage, with ashes depositing across eleven states.
Woodstock, 1969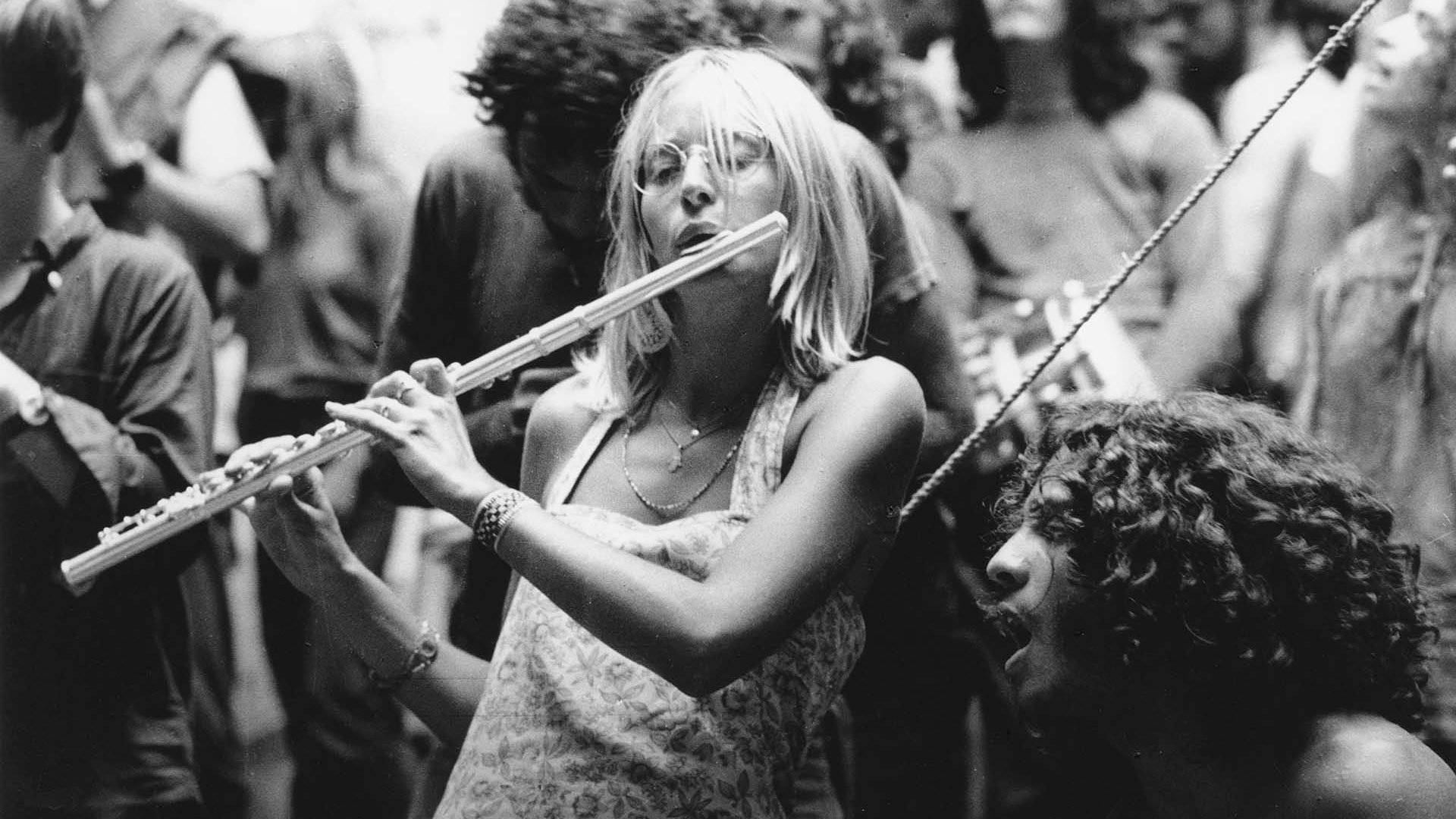 Who doesn't love Woodstock, with its smelly hippies and acid trips? If you're not familiar with the event, it was a 4-day music festival in a dairy farm in upstate New York that attracted a whopping 400,000 people. If you're interested, there is a movie about it called Woodstock. Carlos Santana claims that at Woodstock, he was tripping so hard on stage that he believed his guitar was a snake. 
First Morning After Sweden Changed From Driving On The Left Side To Driving On The Right, 1967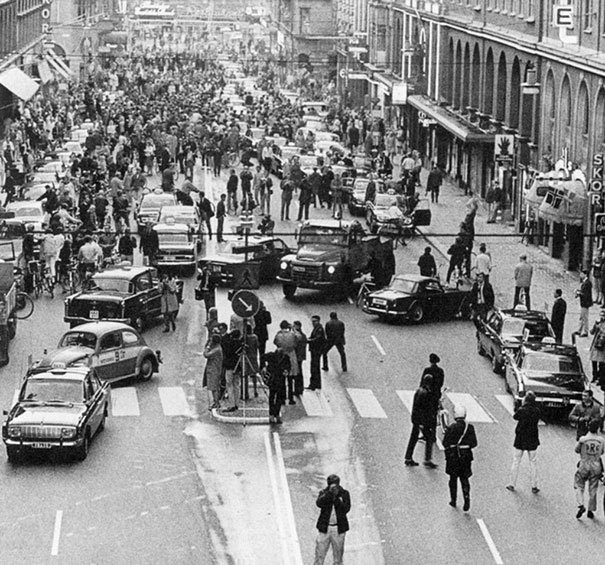 In 1967, in Sweden, laws were changed, and people were forced to drive on the right side rather than the left side, as they were accustomed to. Look at the confusion that it caused! Also, we're guessing that they didn't change the side of the steering wheel, making it even more complicated to suddenly start driving on the right side.
Doris Eaton Travis Was the Last of the Ziegfeld Girls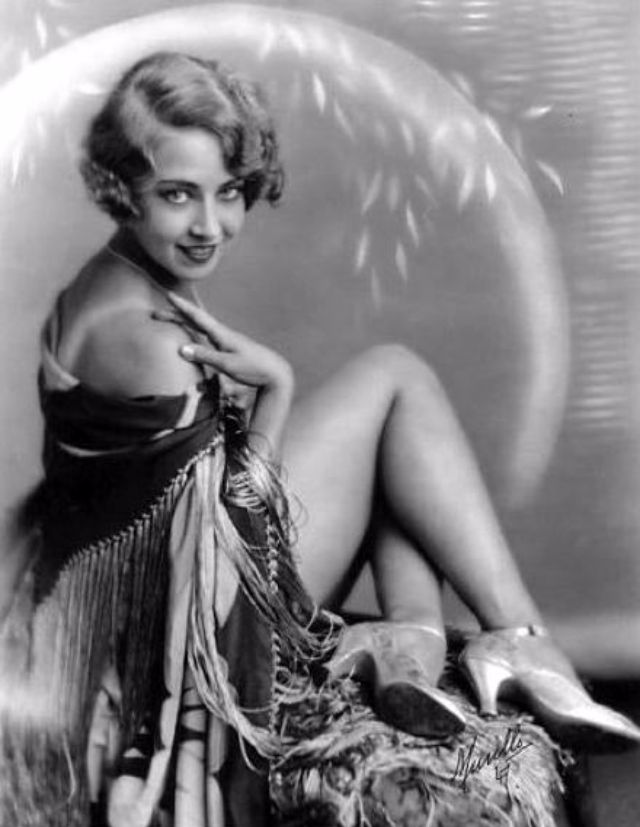 Doris Eaton Travis defines the term "old-time hottie." She was the last of the Ziegfeld girls, and she started performing on Broadway at the tender age of thirteen, becoming the youngest cast member of the group. During the 20s and 30s, she starred in silent movies. The beautiful actress ended up living all the way up to the age of 106!
Tank Man At Tiananmen Square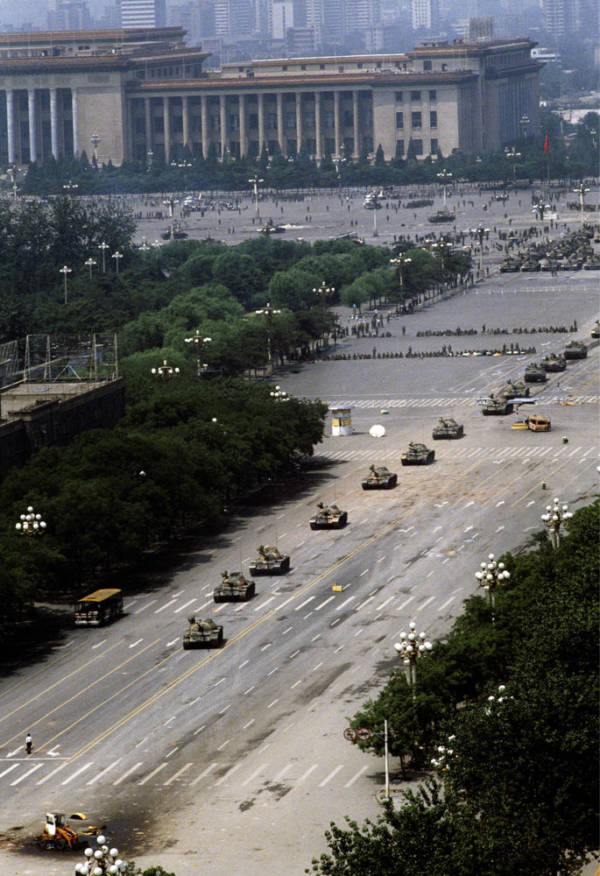 On the 5th of June, 1989, a brave man who is now known as the "tank man" stood his ground in front of four Chinese tanks during the Tiananmen Square protests. This photo was snapped seconds before the tanks approached the tank man who stood in the middle of the street, refusing to move.
Stewardesses at Southwest Airlines, 1972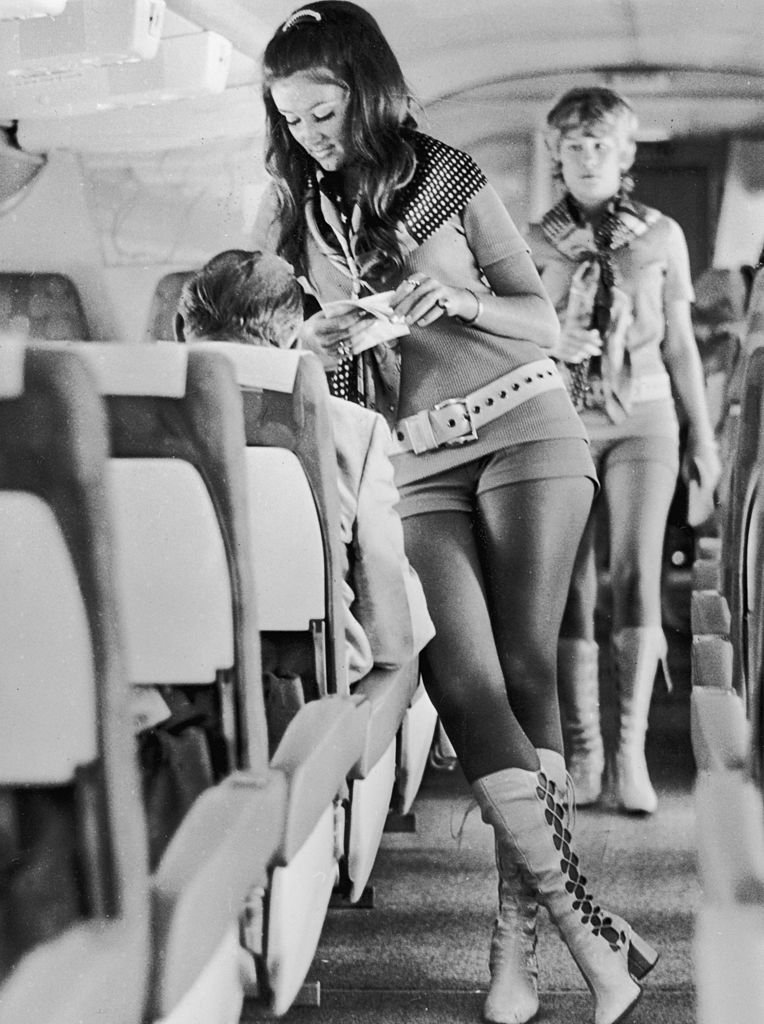 Have you ever seen a stewardess dressed in hot pants and leather boots? Would it be possible to start a petition to bring back those lovely uniforms? This photo was taken aboard Southwest Airlines, a company that was founded on March 15, 1967. At the time, hot pants and go-go boots were the mandatory uniforms. Why did it ever change?
Lee Harvey Oswald's Death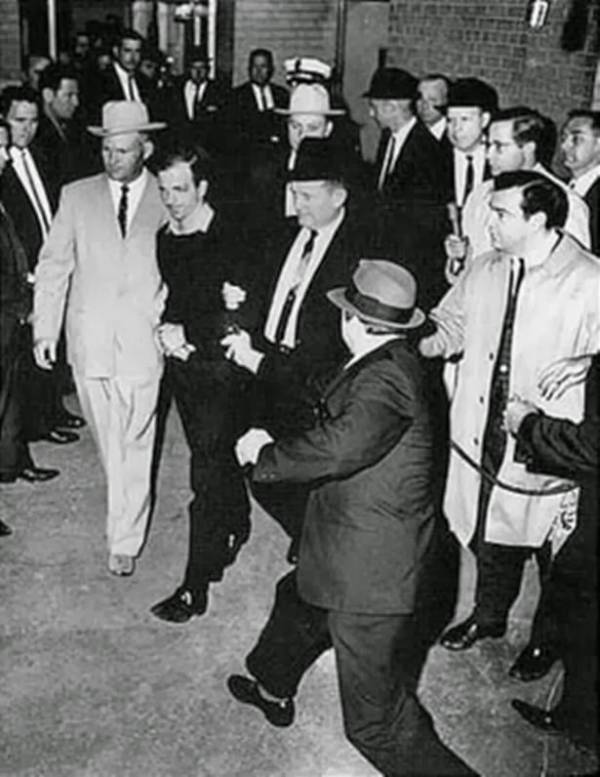 This truly looks like a scene from a Hollywood movie! Here, Jack Ruby was photographed pointing his gun at Lee Harvey Oswald, who assassinated American president John F. Kennedy the day before. He was killed in the basement of the Dallas police headquarters on the 24th of November, 1963. 
The Attempted Assassination Of Ronald Reagan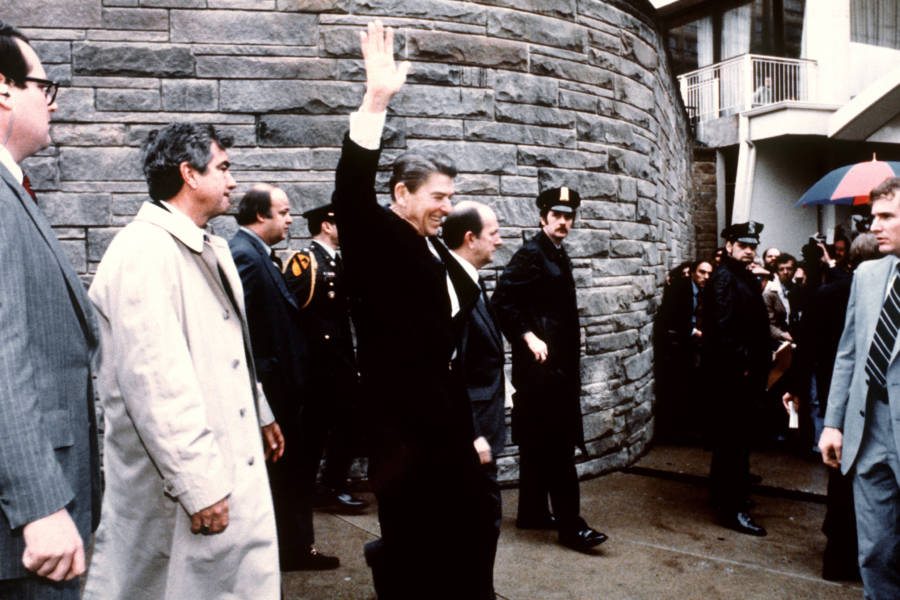 President Ronald Reagan waves to the public outside a hotel in Washington, D.C., only seconds before John Hickley tried to take his life on the 30th of March, 1981. One of the bullets hit the president in the chest, and he ended up in the hospital for twelve days. Thankfully, he made a full recovery.
The End Of World War II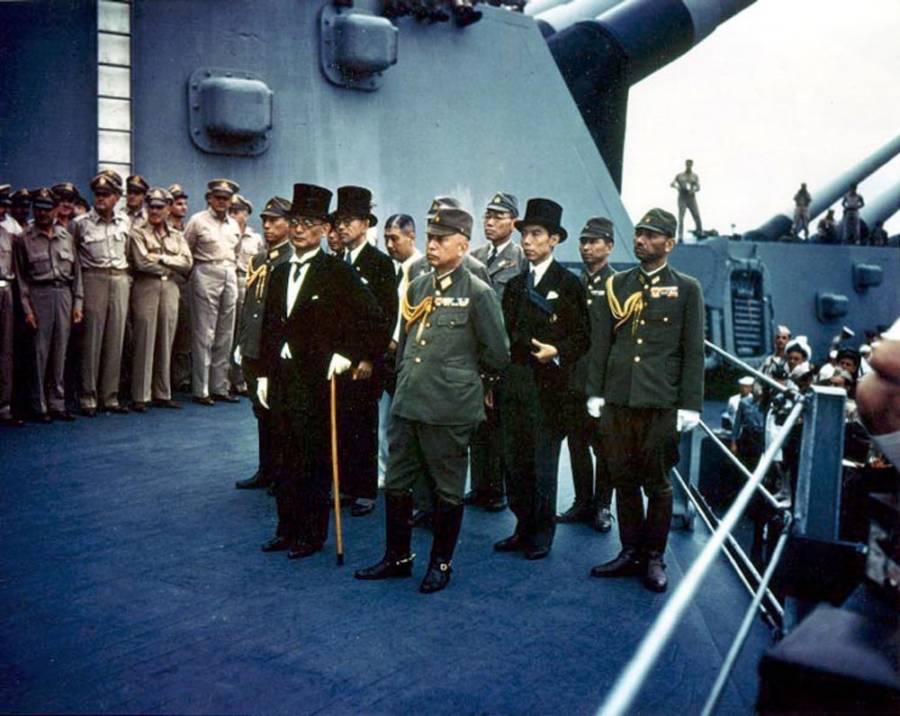 Here, Japanese Foreign Minister Mamoru Shigemitsu and General Yoshijiro Umezu step aboard the USS Missouri with their subordinates. This photo was taken minutes before the Japanese surrendered to the United States, confirming the end of World War II on the 2nd of September 1945 in Tokyo Bay.
The Space Shuttle Challenger Disaster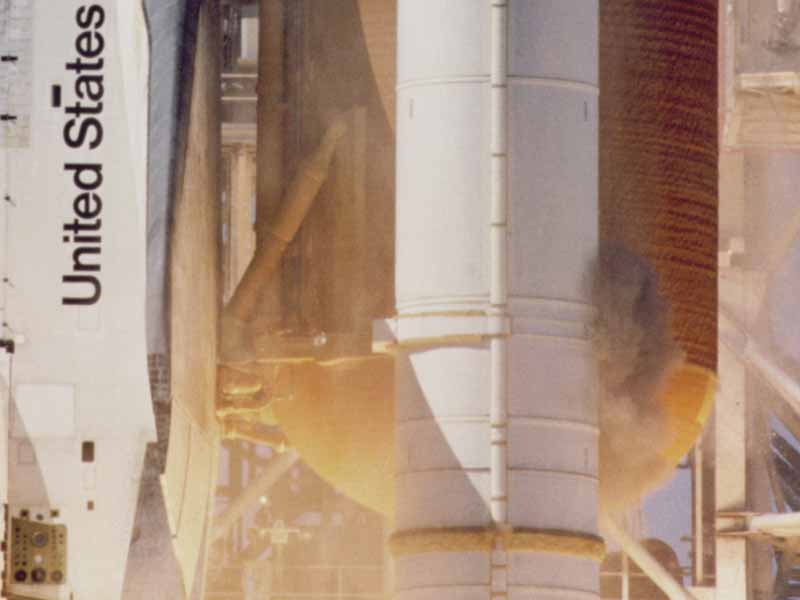 On the 28th of January, 1986, the NASA Space Shuttle Challenger exploded on live TV, seventy-three seconds after taking off from Cape Canaveral in Florida. All seven crew members aboard were killed. Here, what you are looking at is the fatal gray smoke escaping from the right solid rocket booster, but it was too late for anyone to notice.
The Gorgeous Margot Kidder In "Superman"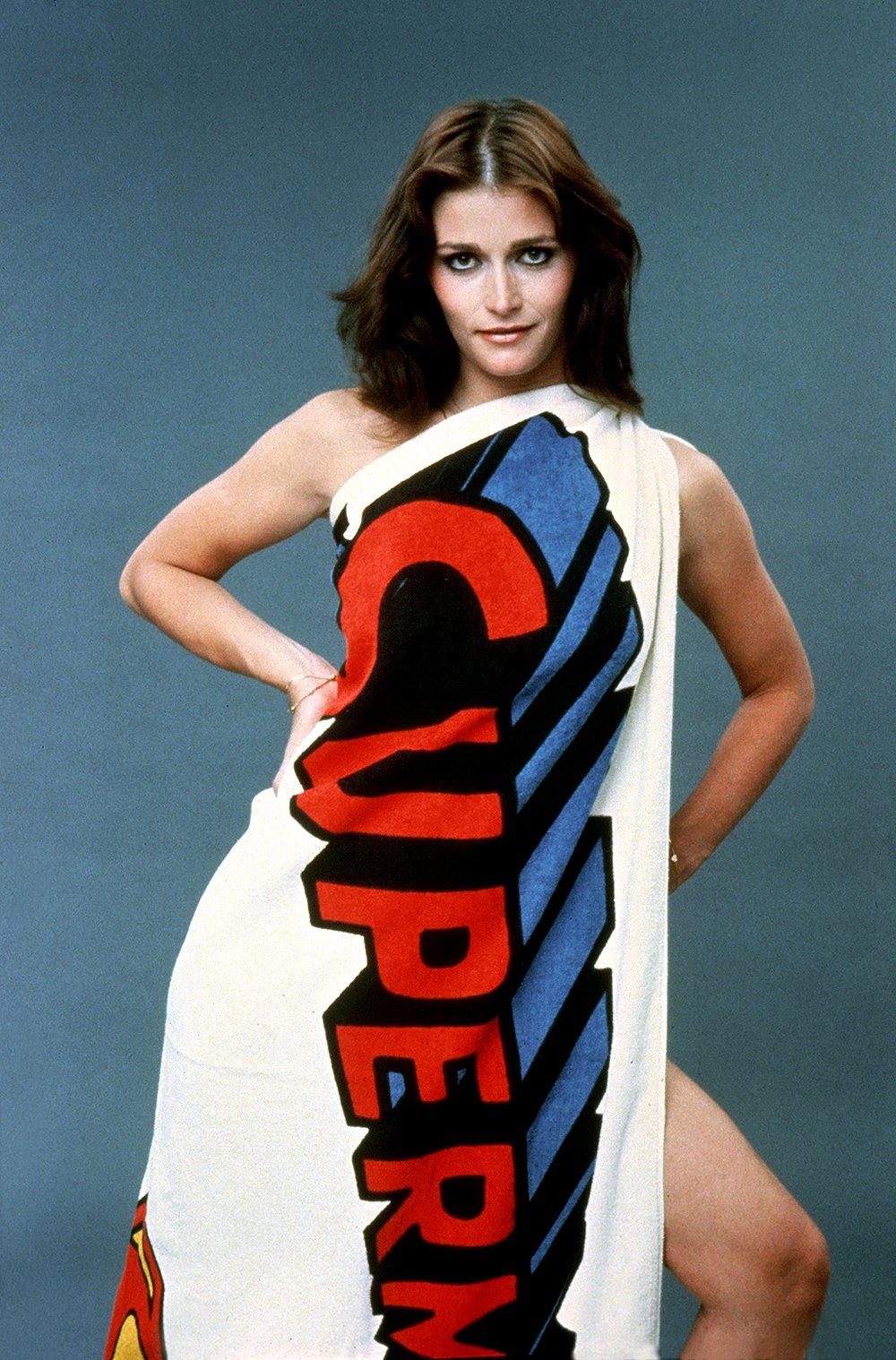 This is the greatest Lois Lane of all-time, Margot Kidder, dressed in nothing but a Superman blanket. Kidder was born in Canada, in a town called Yellowknife. Her career began when she appeared in low-budget Canadian films, and she was later cast to play the other half of Christopher Reeves in the 1979 version of Superman. The film took a year to complete, and Kidder would go on to appear in three more Superman movies. However, in Superman III, she only appeared for around five minutes.
Children Shucking Oysters, Early 1900s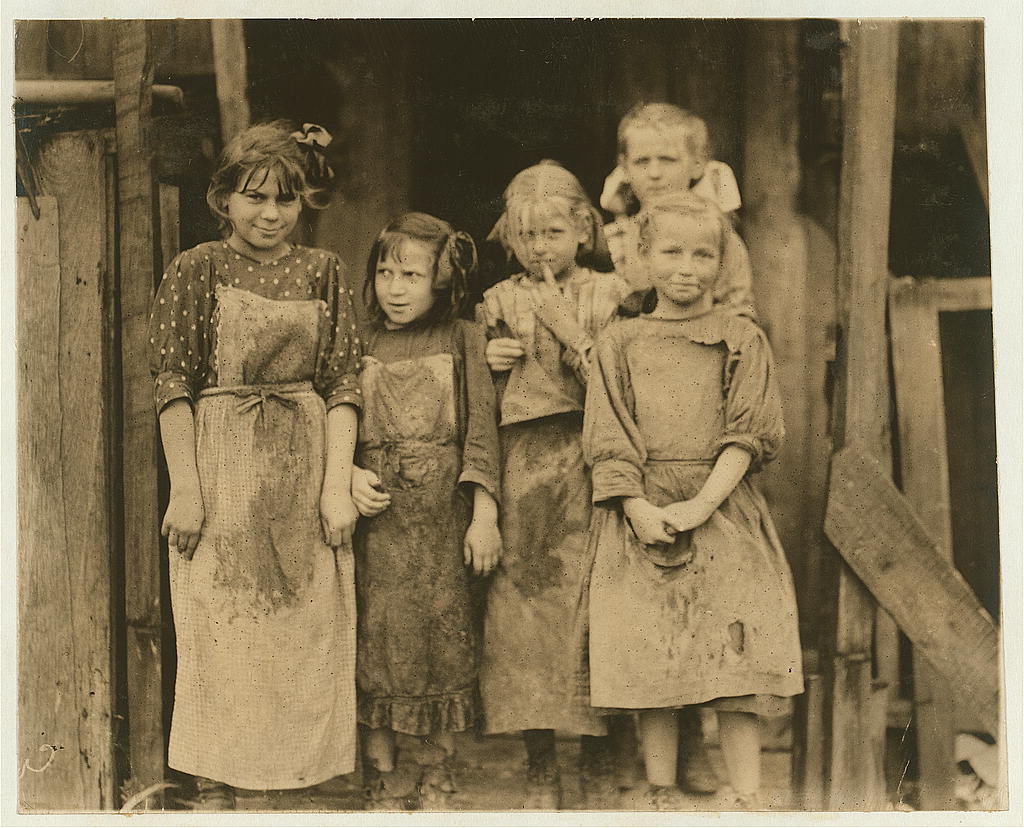 It's pretty crazy that the Maggioni Canning Company in Port Royal, South Carolina, still exists today. Of course, the labor laws are much stricter now! These poor children had to divide their time between school and the canning company, where they shucked oysters. However, don't these kids look pretty happy? Maybe they enjoyed this line of work? The company was founded in 1870 by an Italian immigrant. Today, it is South Carolina's largest provider of bushels and oysters. Thank you to all those children!
This Is How They Sold Telephones in 1959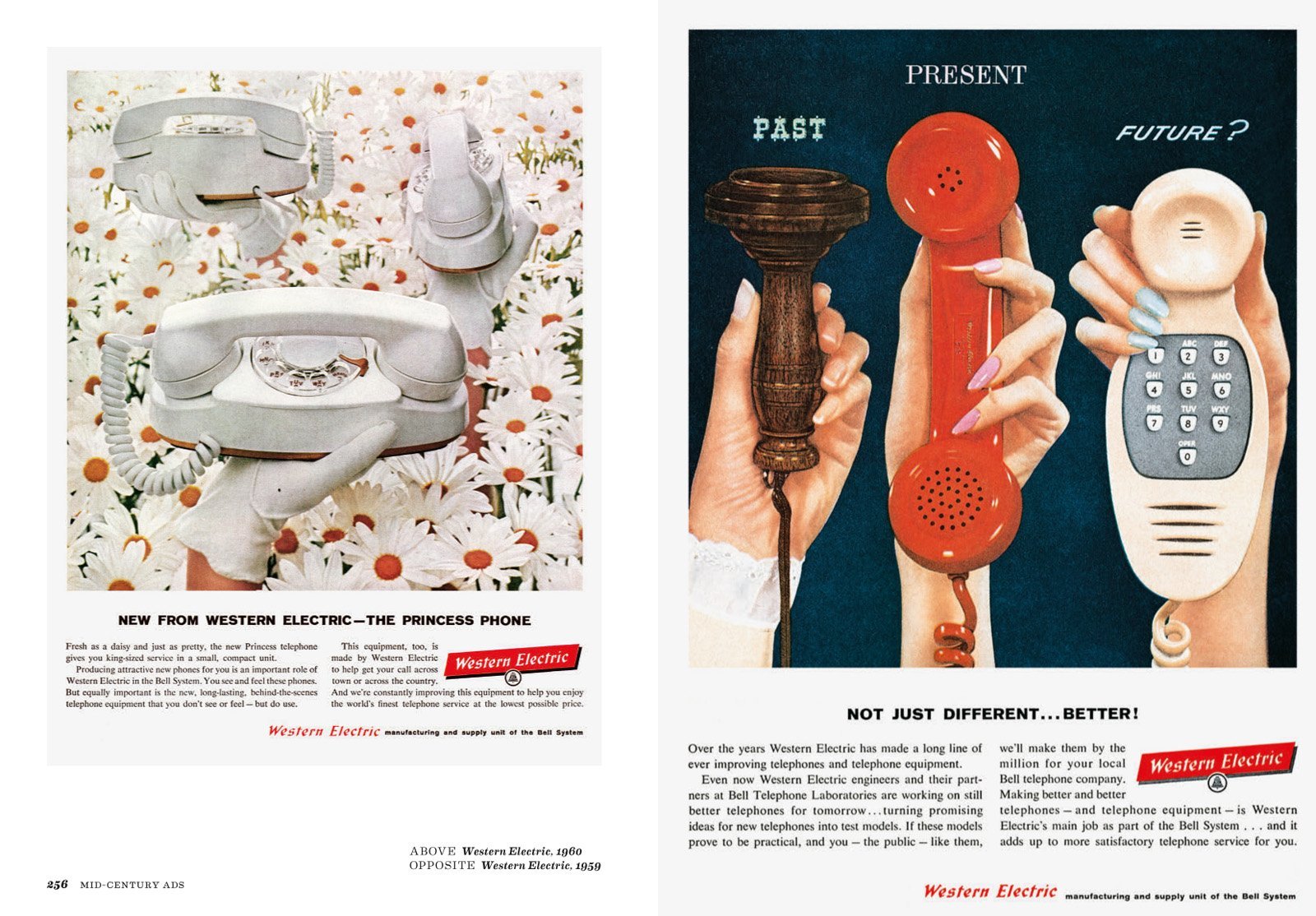 What's your favorite phone in this advert? Is it the rustic phone of the past or the one of the future? It's surprising that hipsters haven't used the old-timey phone in their vegan juiceries. The phone of the future is intriguing, though! In 1959, why did they believe that this was futuristic? Were fatter phones a thing in sci-fi novels? Meanwhile, the same year, the first car phone was invented in South Lancashire, England.
Roy Orbison in a go-kart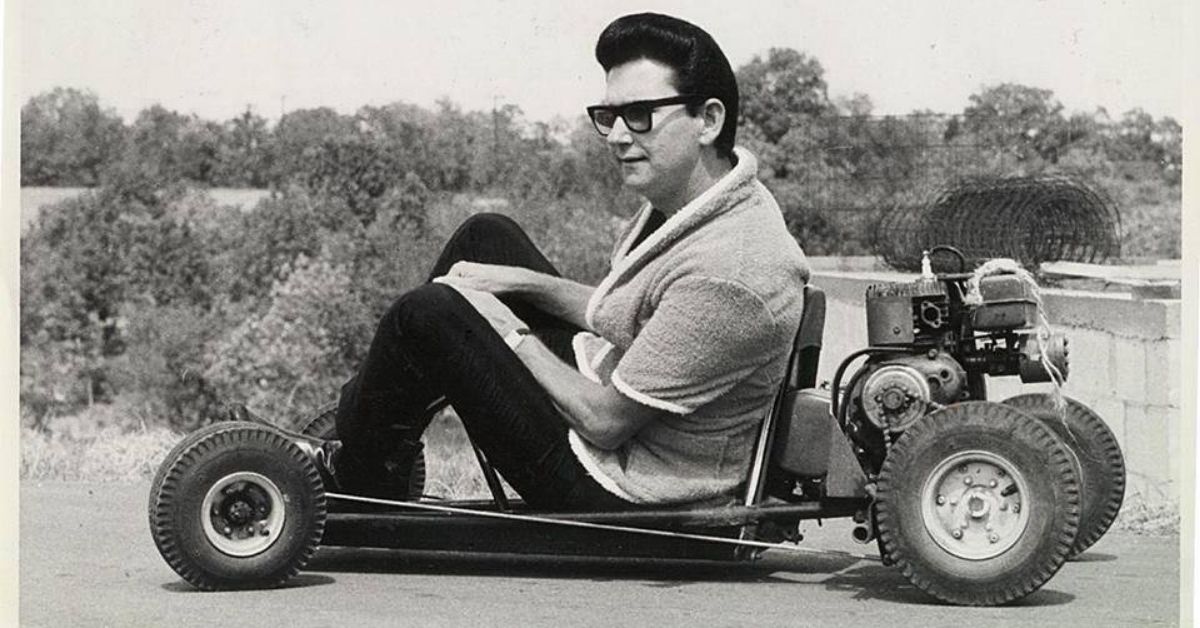 All the people who had the opportunity to drive a Go-Kart can remember how incredible that sensation was. For a time, it was one of the most fun and exciting things we could do as children. Driving one of these small vehicles made us feel like racing drivers. And, as if it were not something incredible, there is nothing cooler than Roy Orbison in a Go-Kart. In this image, he is wearing a terrycloth shirt, which makes it twice as cool and interesting.
A Kenyan Woman With a Dik-Dik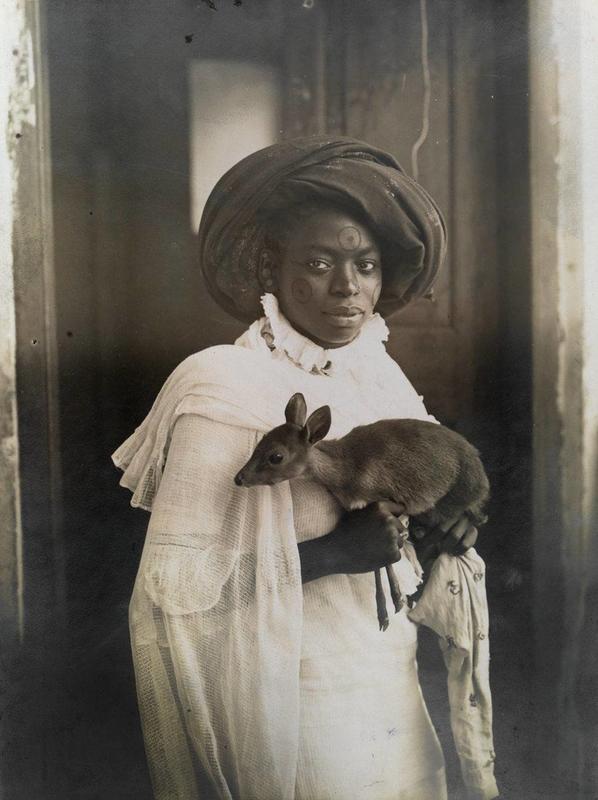 You may have mistaken this photo for one taken at New York Fashion Week. However, its actually from 1909, and this woman is holding a dik-dik. What on earth is that? A dik-dik is a little antelope that you can find in eastern and southern Africa. They're called dik-diks because that is what it sounds when a female makes an alarm call to alert other animals that predators are lurking.
New York Skyscrapers Painters in the 1930s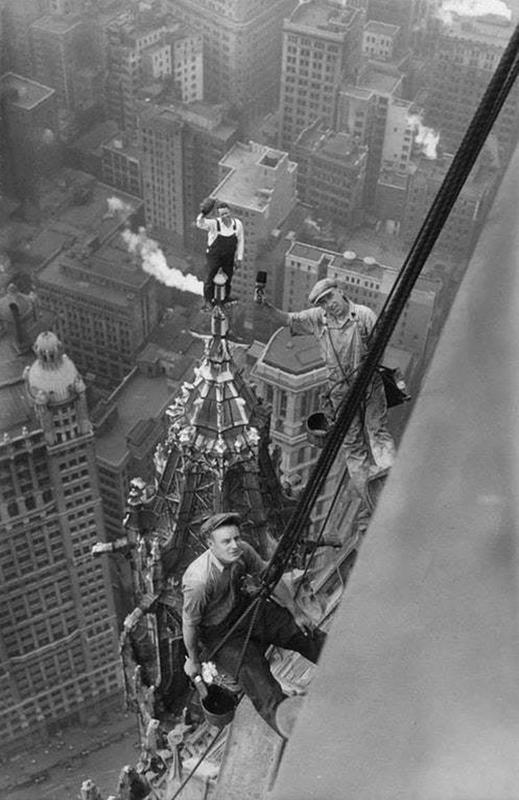 Before extreme sports, bungee jumping, and skydiving, there were men who painted skyscrapers this way. They're hanging on so casually as if nothing happened. During the 1920s, skyscrapers began to become increasingly higher thanks to new technology. So, how would these new buildings be painted? This photo is your answer.
The Flying Girls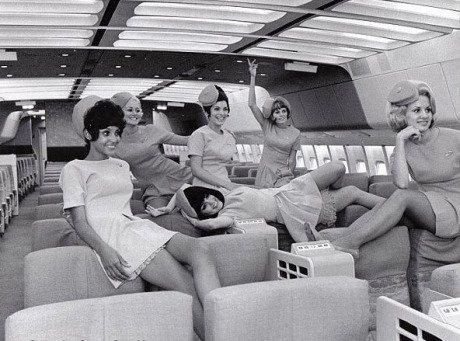 Back in the 60s, every girl wanted to be a flight attendant. They were cheery, beautiful, young women and often single. They also had the best outfits out there while traveling all over the globe. Not even their friends and family could have that life. Long ago, flying was not that common. It was reserved for wealthier people. So, the women represented that glam lifestyle. Additionally, these girls had to retire at the age of 32 to keep that lifestyle alive.
One Man is Down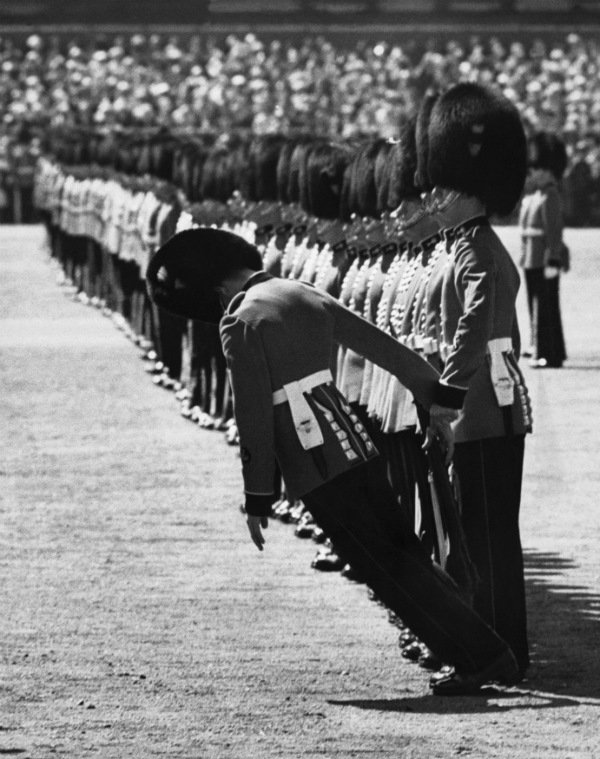 It seems like one guard took one wrong step at a ceremony. Luckily, that all happened long ago, but it's interesting that we have this image to prove it. This is the Color Parade in 1970, and this British soldier fainted while the Queen and her guards were walking by. Maybe he was nervous or had just had a rough week in service. Fortunately, the Queen is not even seen in the picture.
The Hindenburg Tragedy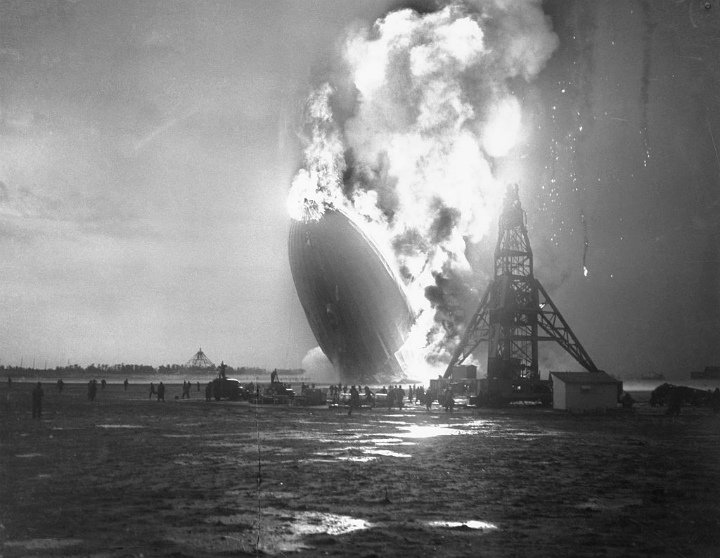 This picture was taken on May 6, 1937, and it's the most famous aerial disaster in the 20th century. 97 people were traveling that day. The airship was a popular German passenger liner, which fit double those aboard that day, and it's filled with hydrogen. It caught fire while trying to dock at Naval Air Station Lakehurst and it couldn't be saved. 36 people died as a result.
A Portrait of the Mestiza de Sangley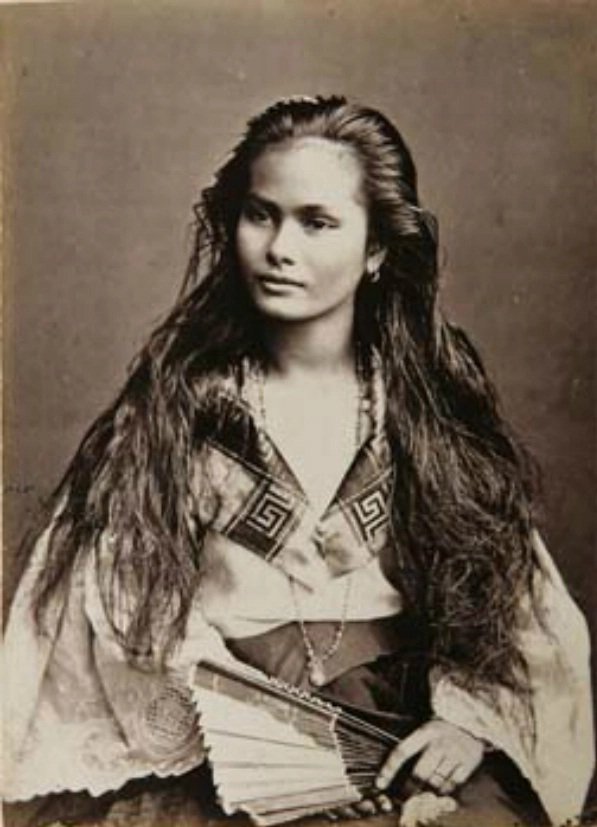 This image was taken by photographer Francisco Van Camp in the 19th century, and it shows a young lady in period clothing. No one knows much about her except that she was a "Mestiza de Sangley", something that refers to the Spanish Philippines. "Sangley mestizo" is the term referring to people with Chinese ancestry that mixed with Spanish colonials. It's roughly from 1875. Some people call it the "Mona Lisa" of the Pacific Islands.
Young Girl Holding the Tail of a Komodo Dragon in the 1930s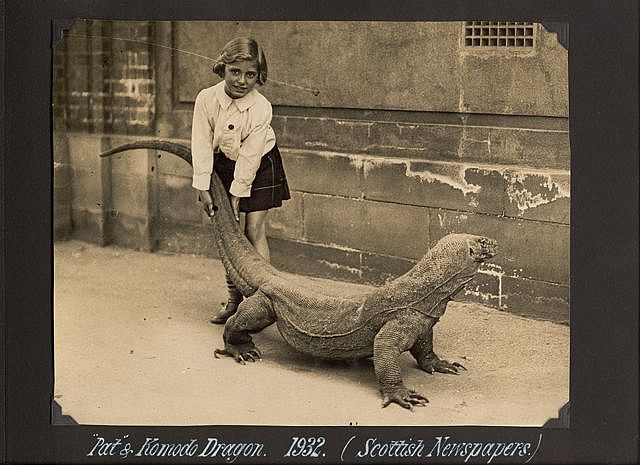 When looking at this photo, it seems that back in the 1930s, the London Zoo allowed little girls to grab Komodo dragons by the tail. The London Zoo is extremely ancient, opening its doors in April 1828, although it was originally meant to be a collection for scientific study. Perhaps this girl is conducting some sort of experiment with the dragon?
Royal Family Christmas Photo, 1987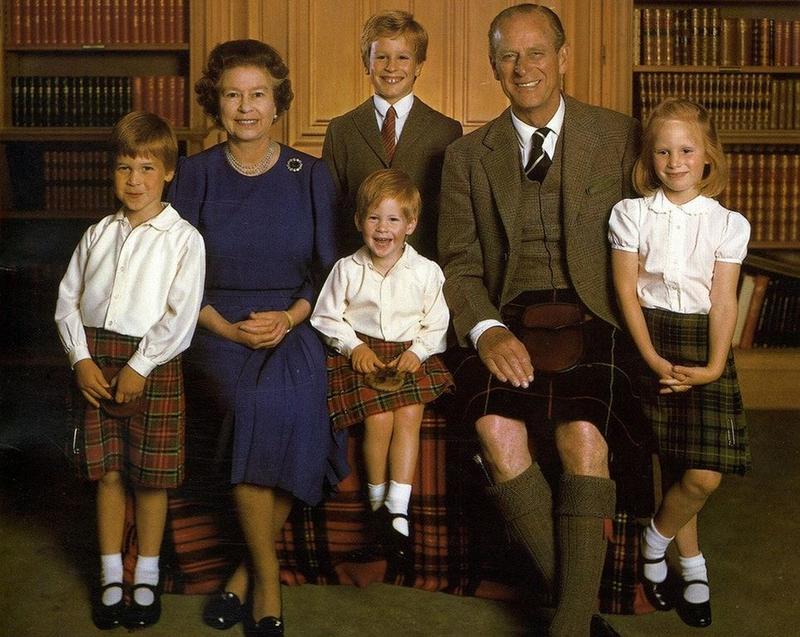 What a great use of kilts in this Royal Family photo! This one was taken in 1987, as Queen Elizabeth and Prince Philip took family photos with their grandchildren - Prince William, Prince Harry, Peter Phillips, and Zara Phillips. Its a tradition that happens every year and the photos are sent out to royal subjects, family, and friends.
 A Real Giant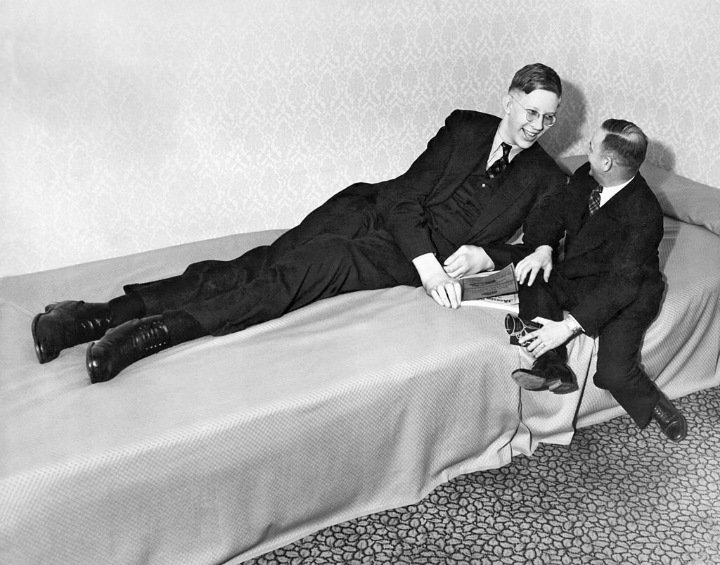 This picture shows the tallest person in the history of mankind. His name was Robert Wadlow, but he was better known as "The Alton Giant" or the "Giant of Illinois" as he hailed from Alton, Illinois. The image makes it seem like he was speaking to a tiny human, but that was just an average-sized man. Wadlow was born in 1918 and died in 1940.
The Cross In Martin Luther King Jr.'s Garden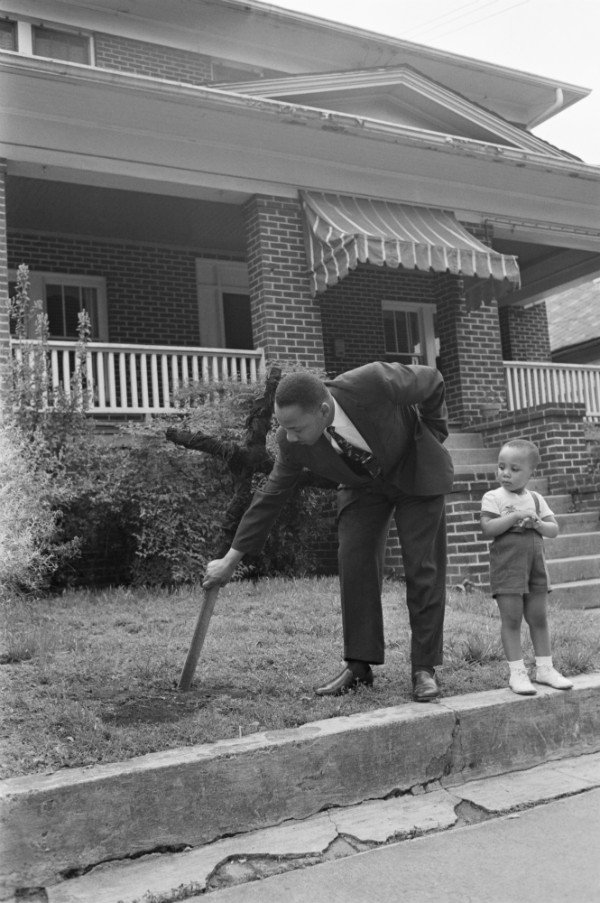 As mentioned before, the civil rights movement was tough in America. Martin Luther King Jr. is still viewed as the face of the fight against racism, discrimination, and segregation. His yard was often littered with burning crosses. All done by the KKK. This image shows him removing one of them in his house in April 1960.
The Crazy Prison Break
This photo seems to show a man on a detached roller coaster, but the truth is that a prisoner was used to test safety nets before commercial use. The image was taken in 1958, a time when they sentenced people to death all over the United States. Therefore, it was not that crazy to volunteer when you were going to die anyway.
The Bison Skulls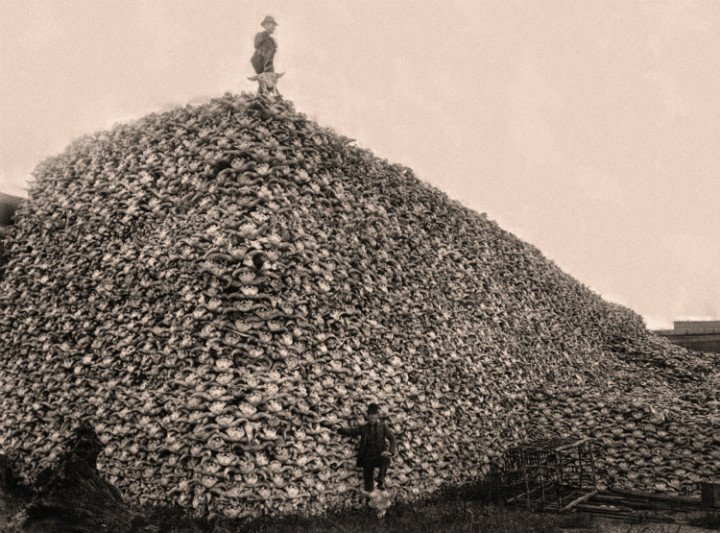 Have you ever seen so many bison skulls in one place? This photo shows them right before they are about to be crushed to become fertilizer. Of course, everyone knows that we all return to the ground and the cycle of life continues. Interestingly, this image was taken in the 1870s, and it is very creepy. The animals were probably raised for food and every part of their bodies had a purpose. Luckily, we have designed better fertilizers since then.
A Hippo Leads a Carriage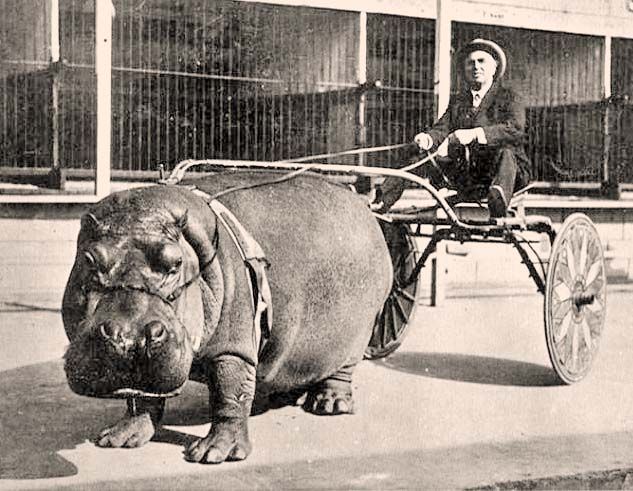 Everyone has cars these days, but we can often see horse-drawn carriages in certain places. However, this image shows a hippo-drawn carriage, and we cannot even imagine how they trained that poor animal to do it. Hippos are considered even more dangerous than sharks. On the other hand, hippos were probably better for the environment because you only needed 80 pounds of fruit and grass for 6 miles to the gallon at 14 mph.
Old Photo Of One Of The Famous Gargoyles At Notre Dame, 1910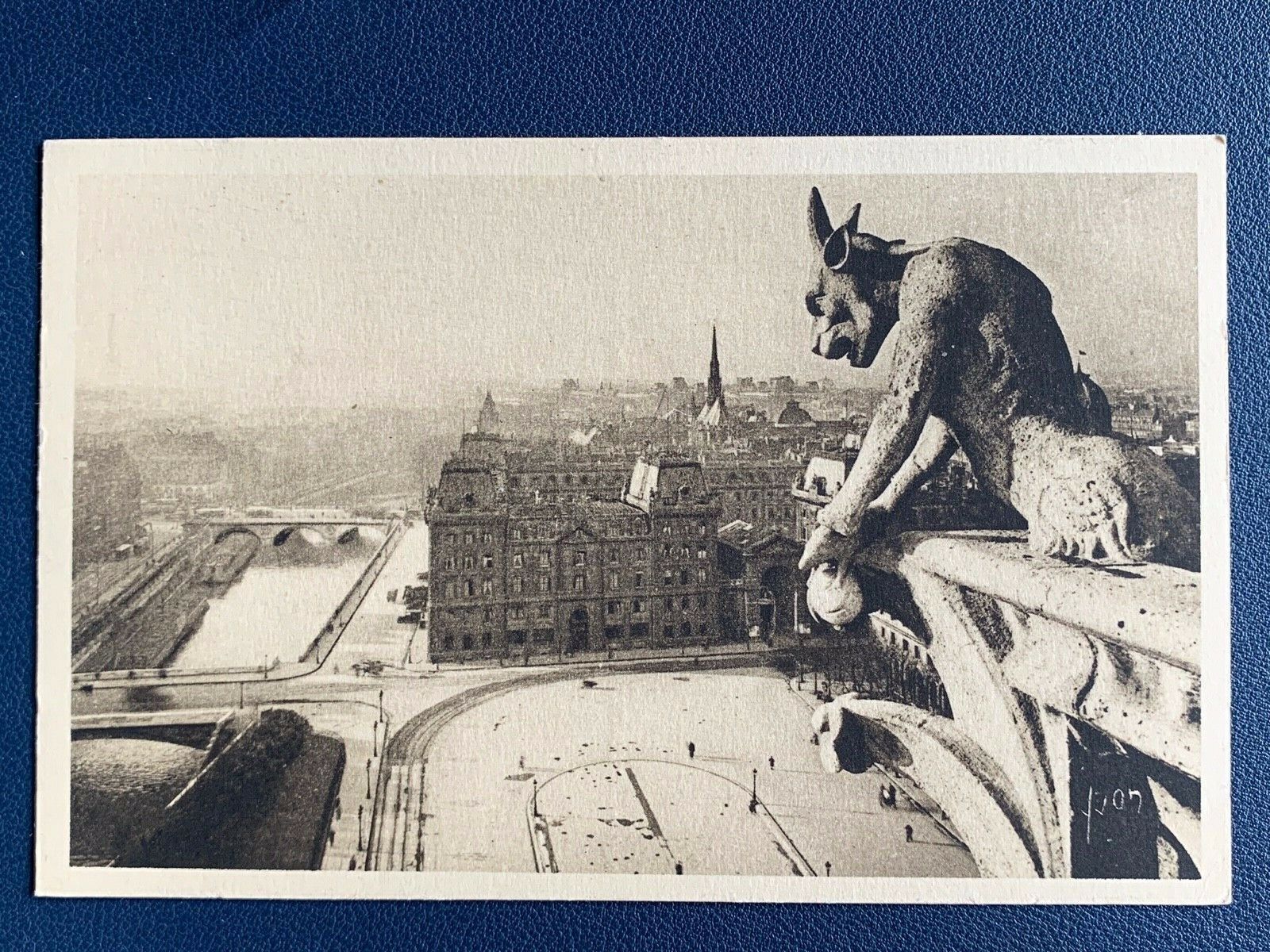 Everybody loves gargoyles! This photo reminds me of the movie The Hunchback of Notre Dame. This specific Gargoyle is chilling on top of the Notre Dame Cathedral, overseeing the city in Paris. Gargoyles have been used all throughout history; in Ancient Egypt, they took the form of a lion's head, and they were also found in Greek temples.
1st Class Lounge on the Titanic, January 4th, 1912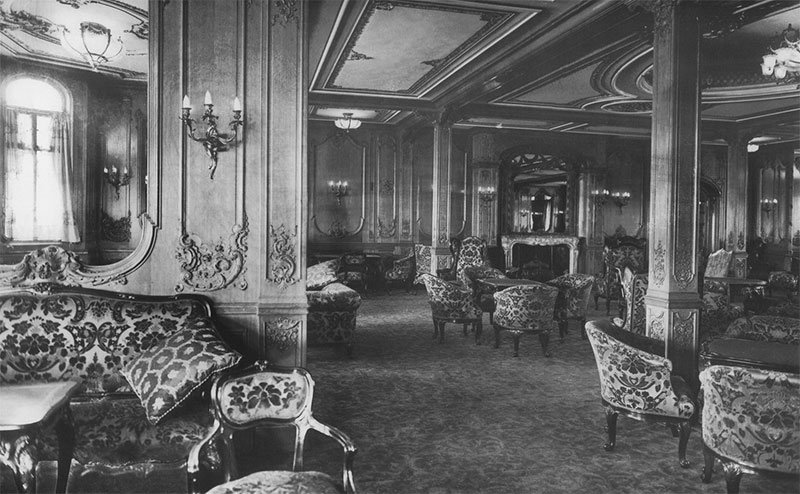 You've definitely watched the film Titanic, so you probably have an idea of how luxurious the interior of the ship was. However, Hollywood is not always accurate, so it's interesting to see a photo of the actual interior of the boat! Sadly, we all know what ended up happening - one of the most horrific tragedies ever.
Revelers Celebrate New Year in Times Square, New York, 1938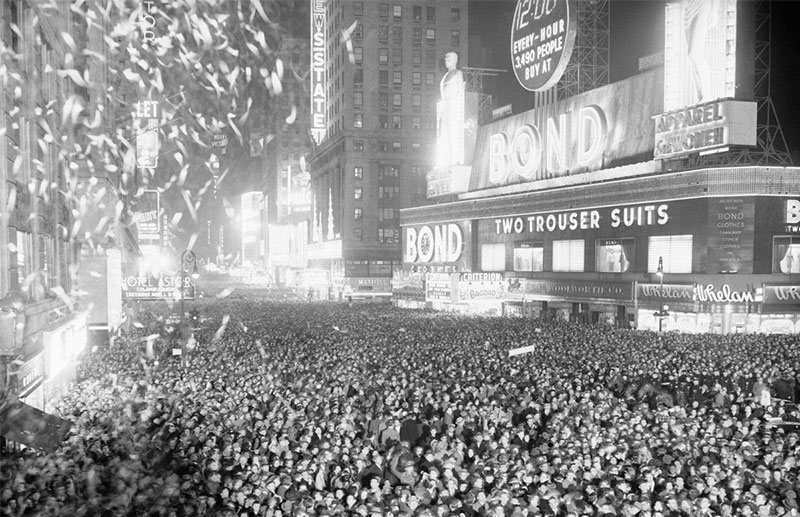 You may have had the opportunity to visit Times Square before, and from this view, it doesn't really look so different from the way it does today! This photo was taken in 1938 - that's more than eighty years ago! Our fashion sense, on the other hand, has greatly evolved, and we don't all look the same like these suited up gentlemen.
Grace Slick, 1970s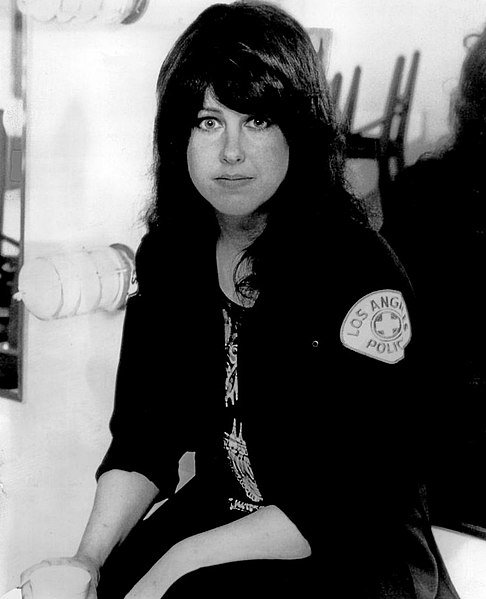 Grace slick was a very pretty woman in the 1960s. She was a model who rose to fame with the San Francisco music scene. She is famous for performing with the Jefferson Airplane, and their most well-known song is White Rabbit. In the 70s, the band rebranded to be Jefferson Starship.
Doctors Used These Masks to Protect Themselves From The Plague, 1619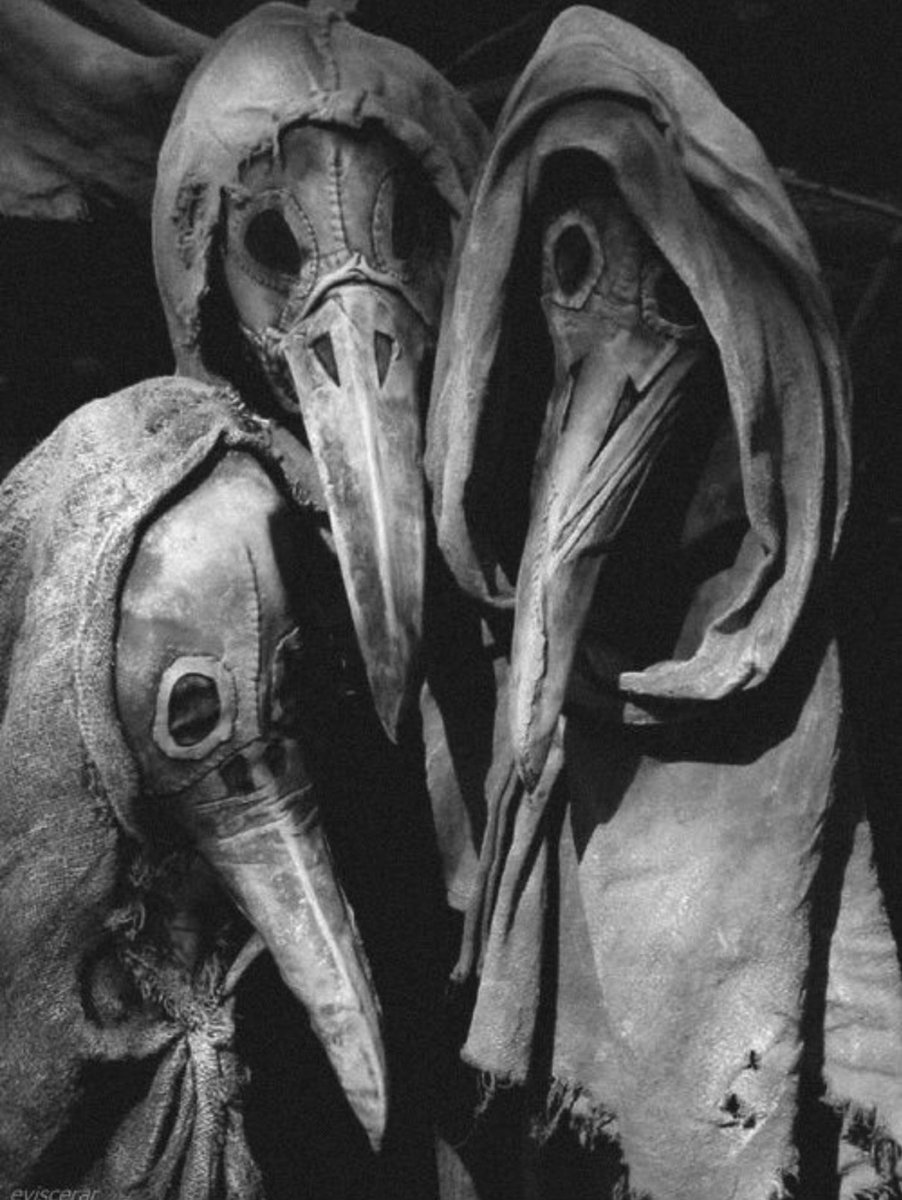 At the time of this photo, doctors wore bird beak masks to avoid contracting the plague. The airborne disease was believed to be spread by miasma, which is another word for "bad air." Their attempt at safety backfired, as this creepy mask became a symbol of the Black Death. Imagine how creepy it must have been for the patients!
Boar Ride, 1930s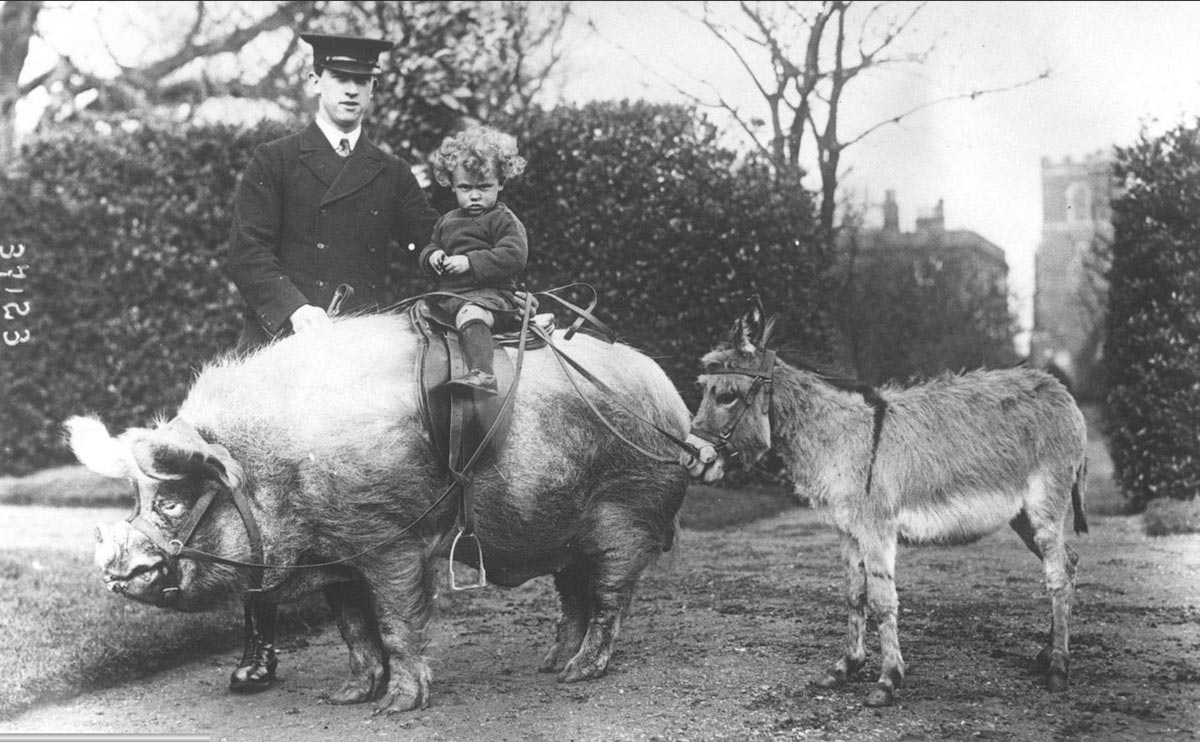 Ponies are fun and all, but who needs them when you can ride a boar? This photo was taken in 1937, and unfortunately, we don't see the kid on top of the boar, but judging by the expression on his face, he's a natural. Boars and pigs are actually smart creatures, and they surely don't like having a little kid riding on top of them like they're some sort of ... horse?
The Last Photo Taken by Michio Hoshino, 1996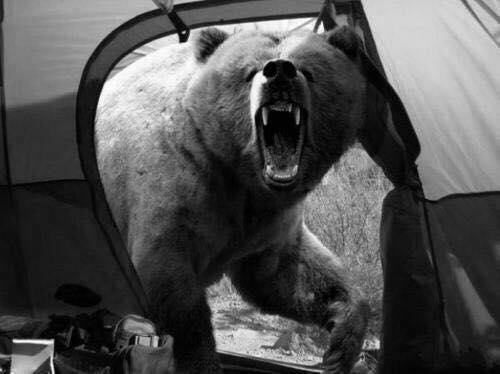 How would you react if you were faced with a grizzly bear like this? They say that when camping, in order to avoid bears scavenging your food, you should hide it in trees. However, what happens when the bear thinks you are the food? This was the last photo taken by wildlife photographer Michio Hoshino as he was ripped to shreds by this bear right after taking this photo in 1996. Rest in peace, Michio.
A Policeman In New York City, 1925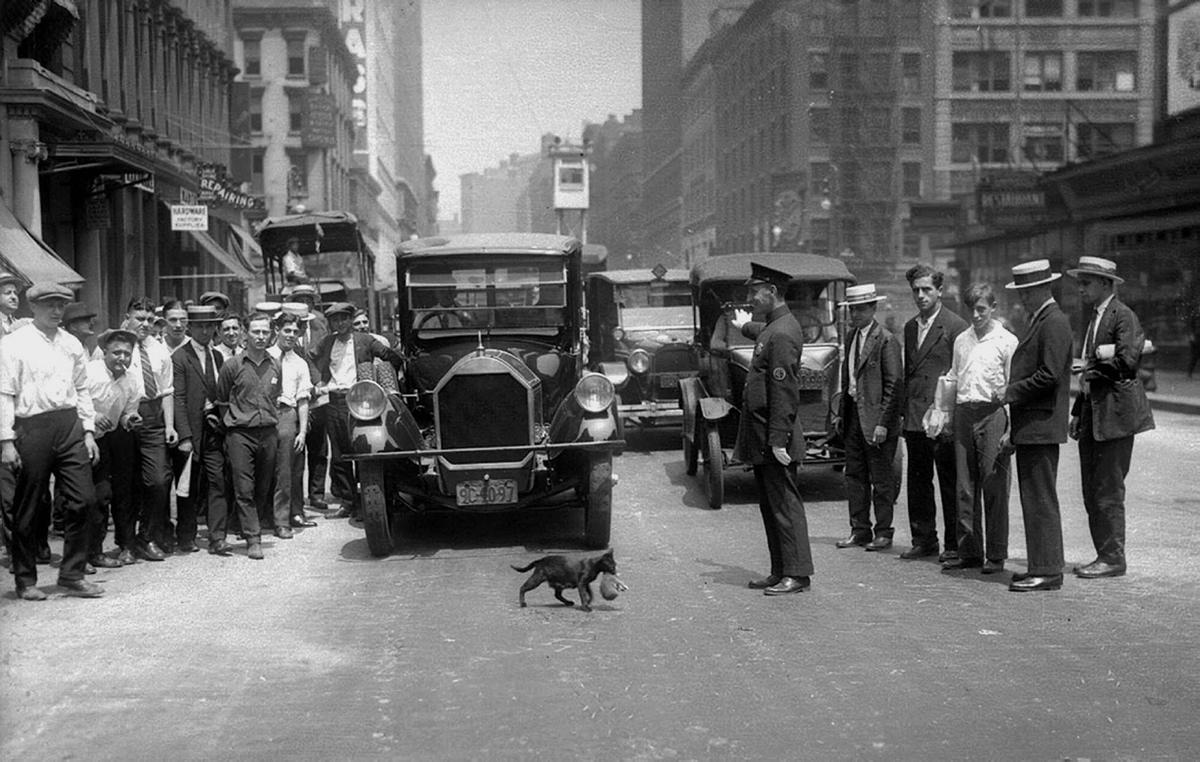 In 1925, New York City was a completely different place. Even the police force was different. Here, a police officer is stopping multiple cars to allow a cat to cross the road with its kitten. At the time, immigrant families began to move to specific neighbors and create little communities, which is why we now have Little Italy and Hell's Kitchen.
Portrait Of A Victorian Bride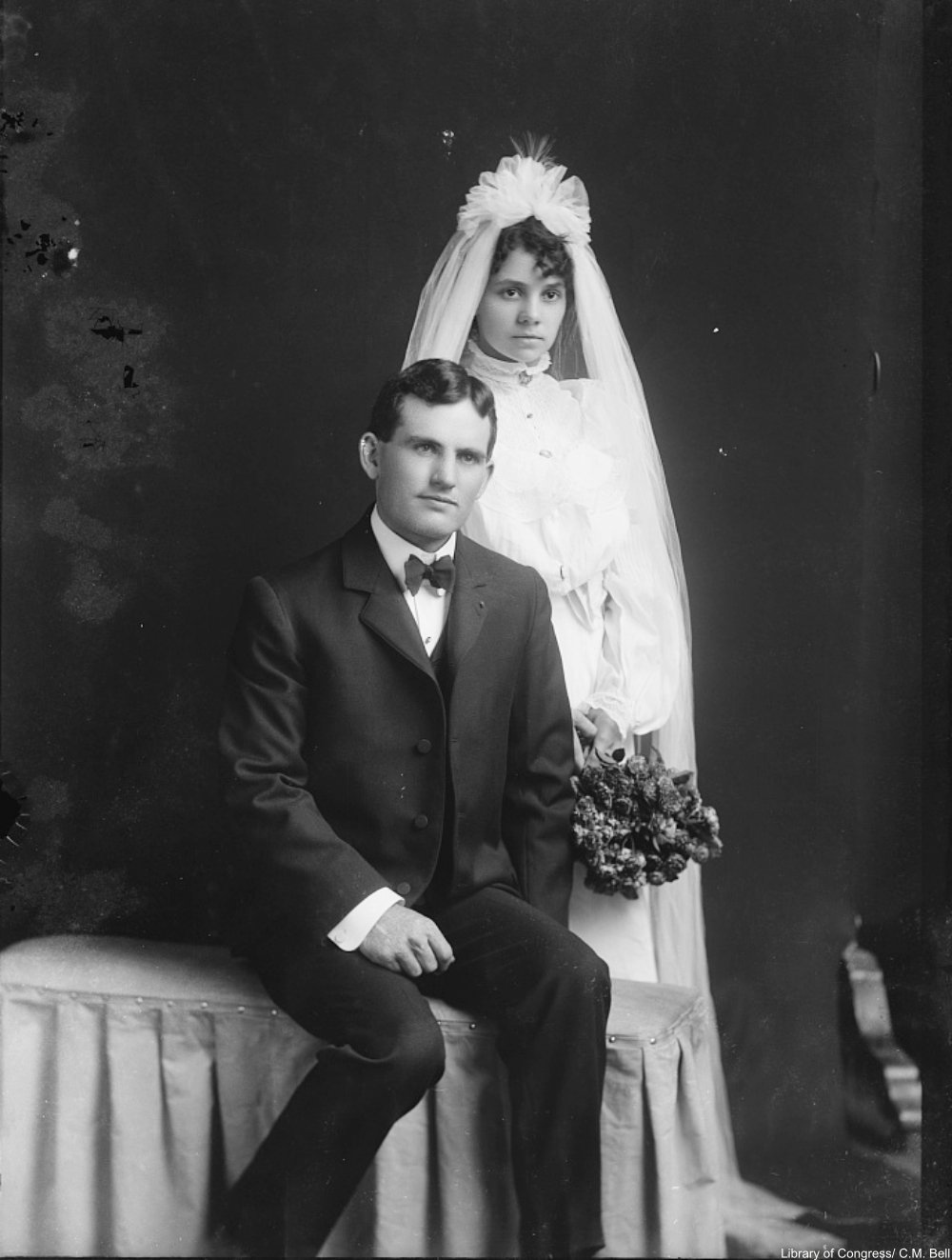 An article in the Islington Gazette on April 19, 1901, claimed that "a spinster bride of forty is becoming more and more frequent, especially in high society." At the end of the Victorian era, many women realized the advantages of getting married later in life, leading to changing norms in society, as Victorian brides usually got married between the ages of eighteen and twenty-five.
Baseball Player Lou Gherig Auditioning For Tarzan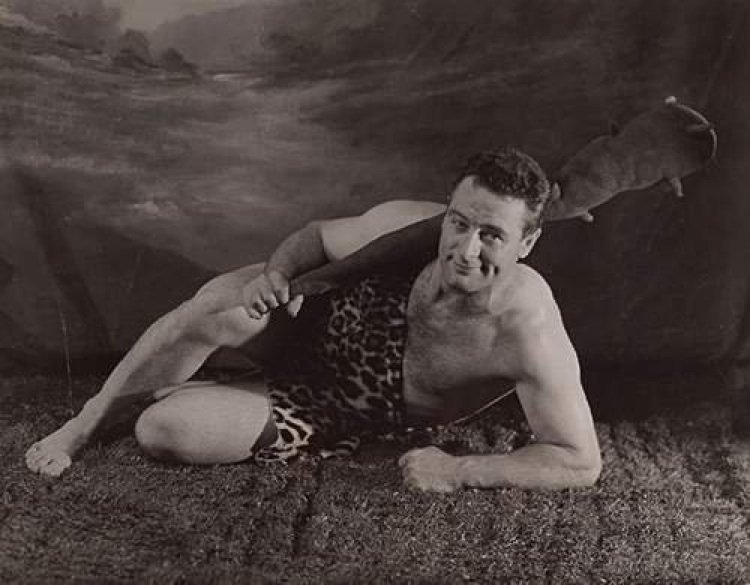 Here, baseball legend Lou Gherig looks completely out of place! He is posing in a loincloth as he is auditioning for the role of Tarzan. Following a successful career in baseball, Lou decided to become an actor. He particularly wanted to play the role of Tarzan, but unfortunately, that never happened as Tarzan author Edgar Rice was far from impressed.
The Chin Tattoo Girl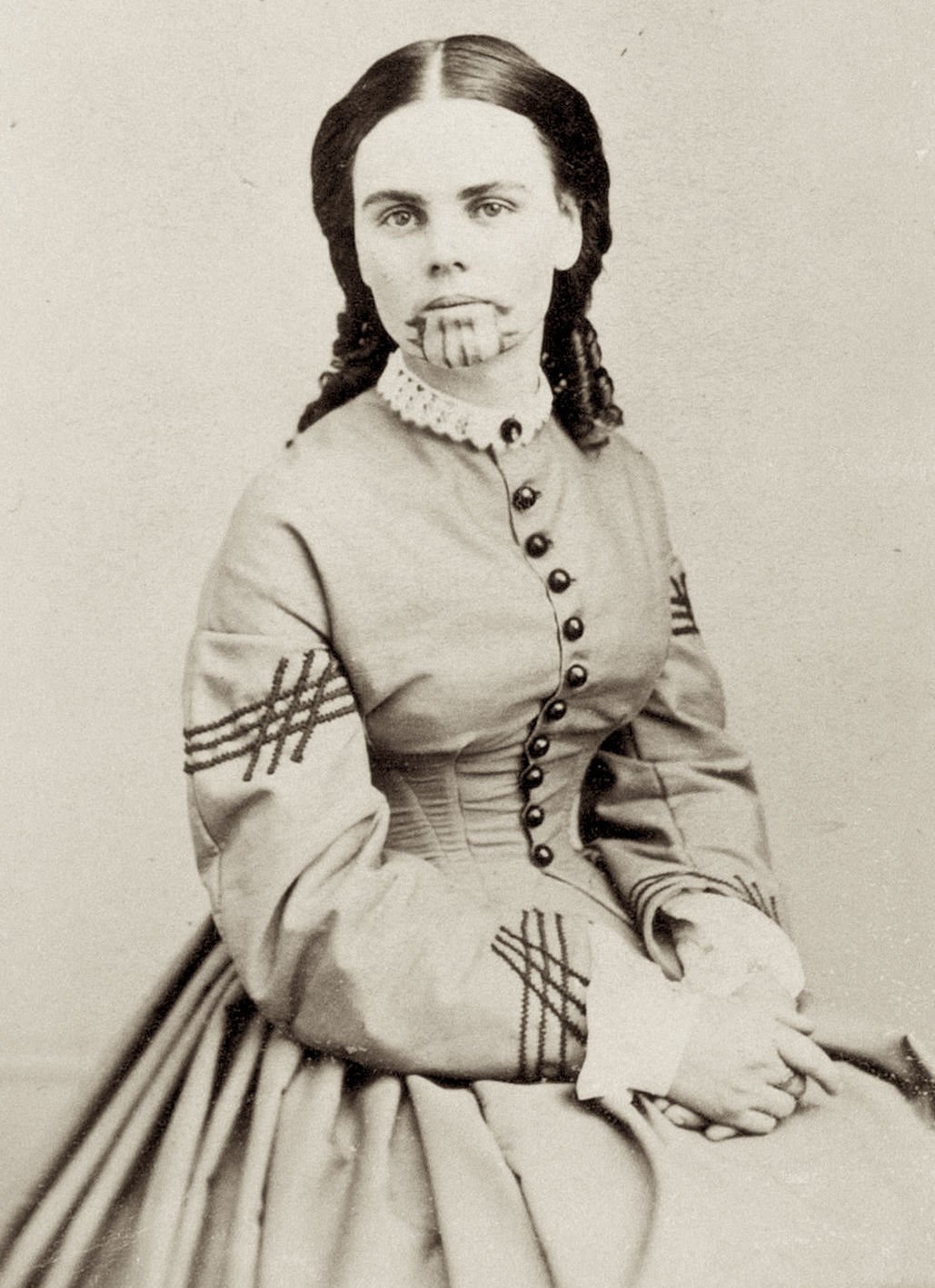 This is an image of Olive Ann Oatman, the first white American woman with a tattoo. She was born in 1837 and a Native American tribe took her away as well as her sister at the age of 14. They killed the rest of her family during the kidnapping. They were adopted by a Mohave chief, whose entire family had chin tattoos. Her sister died of hunger, but Oatman was apparently traded in her home village for blankets and horses. The media loved her story, and books, movies, as well as plays were written about her. She died in 1903.
Burt Reynolds and Loni Anderson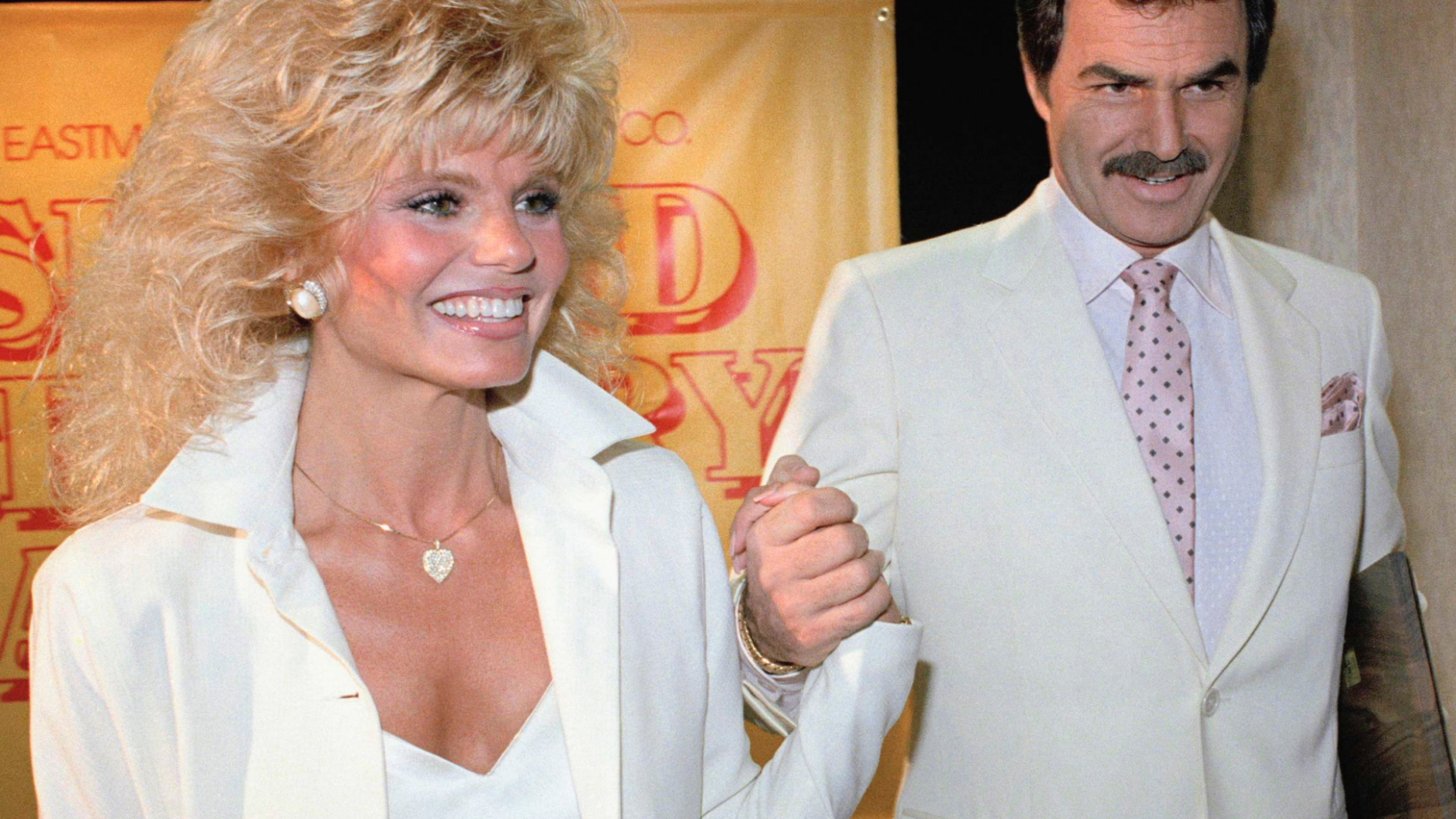 Burt Reynolds and Loni Anderson got married in April 1988. Their marriage consisted of a 20-minute ceremony on Burt's ranch in Florida. Although they wanted it to remain quiet, five paparazzi helicopters were circling above the venue, and there was a ton of reporters outside the gates. Only five years later, their marriage fell apart in a bitter and ugly split.
Measuring The Size Of A Donut Hole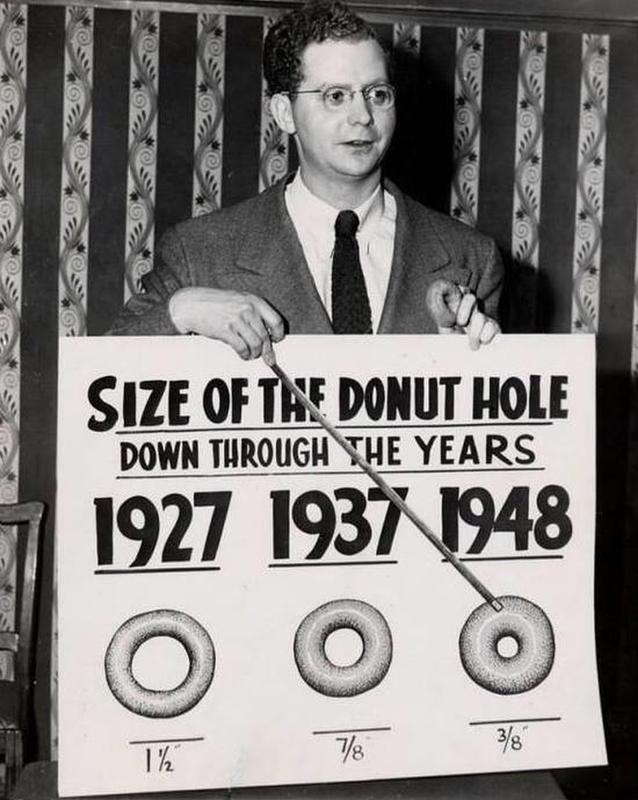 Can this be true? Did the size of the donut hole really reduce between 1927 and 1948? Well, this can't be a bad thing, as it means that there is more donut to eat. Who would complain about that? However, if I worked in a donut production factory, I would realize that a smaller hole may lead to less profit. When does it end? If it continued like this, a donut would start to resemble a small cake. It has been said that with the invention of the donut machine, it became easier to make donuts with smaller holes. Also, smaller donut holes help prevent breakage.
The First Drive-In theatre, 1935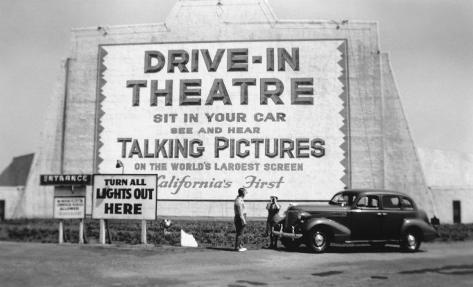 Drive-ins are great; you get to sit in your own car and watch a movie. The first one opened in 1933 on Crescent Boulevard in Camden, New Jersey. It was Richard Hollingshead's idea, a sales manager who loved movies. Before opening the drive-in theatre, he experimented in his driveway with a projector, and less than a month later, he opened the doors to his new business.
Locomotive Under The Snow In The Great Plains Blizzard, 1949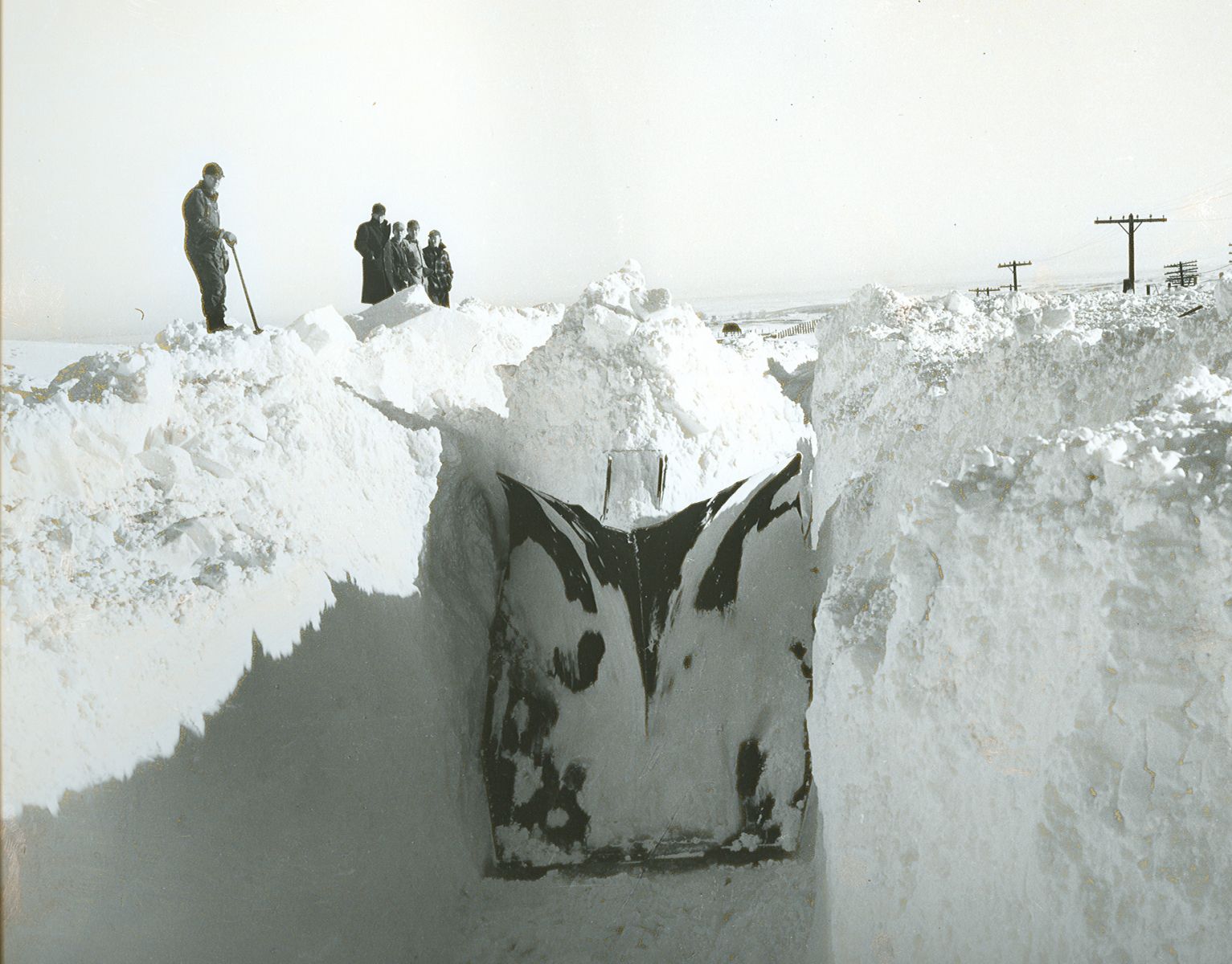 In 1949, this ravaging blizzard buried an entire train. It was one of the worst the country has ever faced, whipping through the northern plains with ferocity. This included heavy snow and wind that reached speeds of 70 miles per hour. In isolated towns, airplanes were sent to provide them with food and medical supplies because all their roads were blocked by snow.
Thanks to photography, iconic moments from the past can be revisited and relived. Nowadays, almost everyone has a camera on their phone, so we're sure that there will be even more legendary photos in the future, looking back on today! We hope you enjoyed this article. If you did, why not share it with your family and friends?
Source: Getty Images, Direct Expose, HistoryDaily