Vacation: Expectations Versus Reality
Vacation time is something all of us look forward to for months in advance, and because we just simply don't get enough of it, it makes sense that we would plan our trip to every last detail. However, magazines and travel agents can sometimes be very deceiving, and you should definitely be prepared for some very unpleasant surprises.
Niagara Falls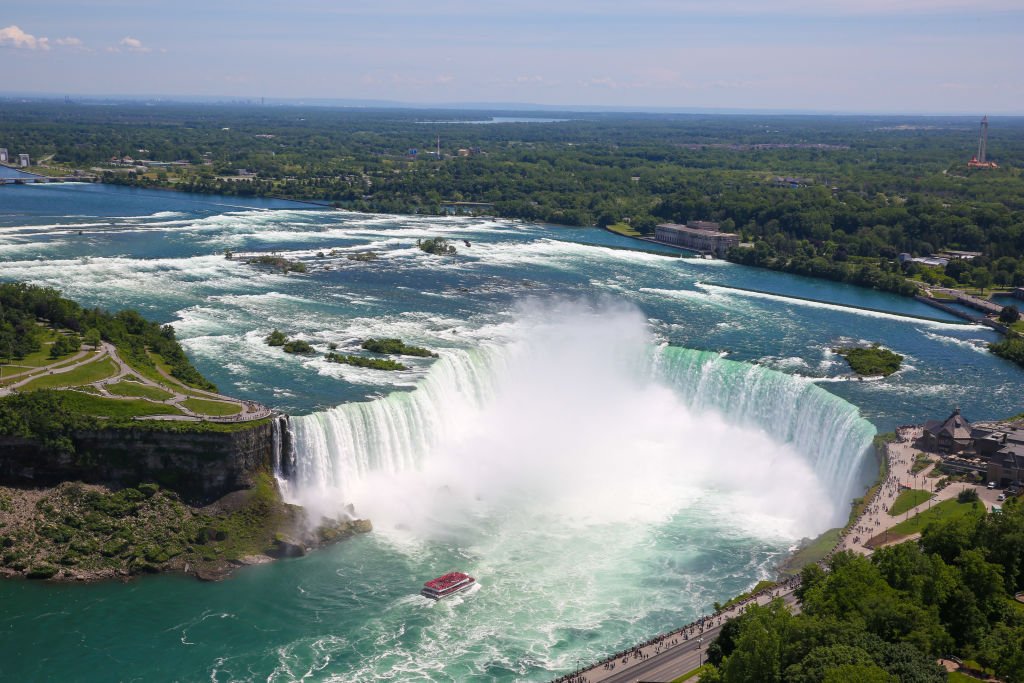 Whenever you are venturing out into nature, you have to expect to get a little bit uncomfortable. The same goes for a trip to Niagara Falls, where you should probably pack up a rain jacket. After all, a photo in a magazine will tell you nothing about how the wind blows up liters of water into the air and sprays everyone visiting.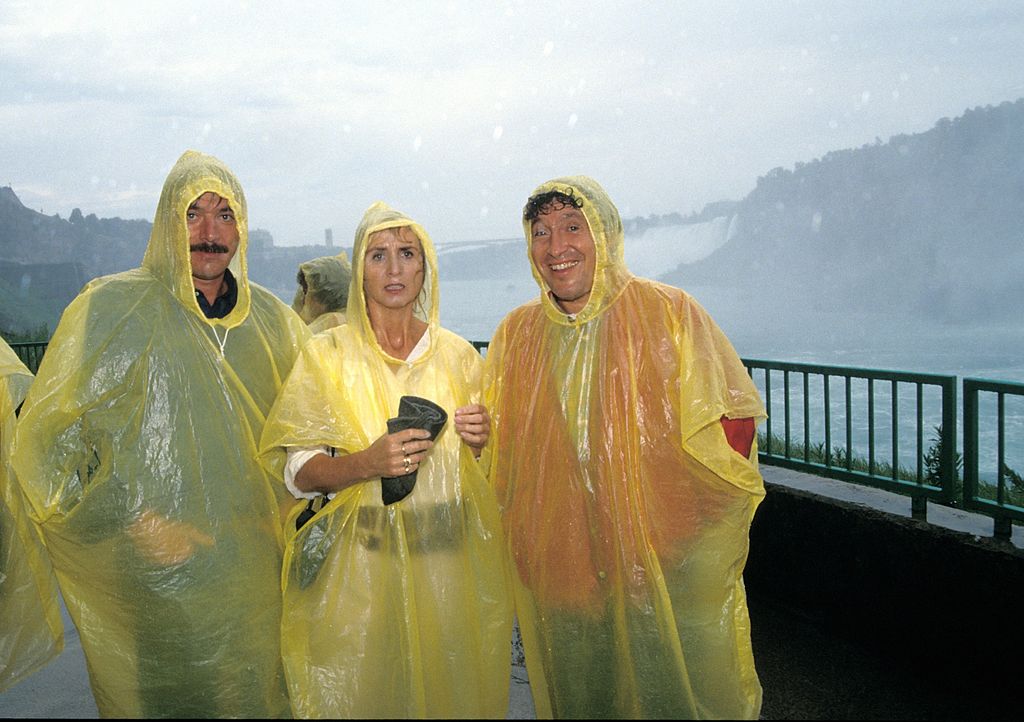 Thailand Beaches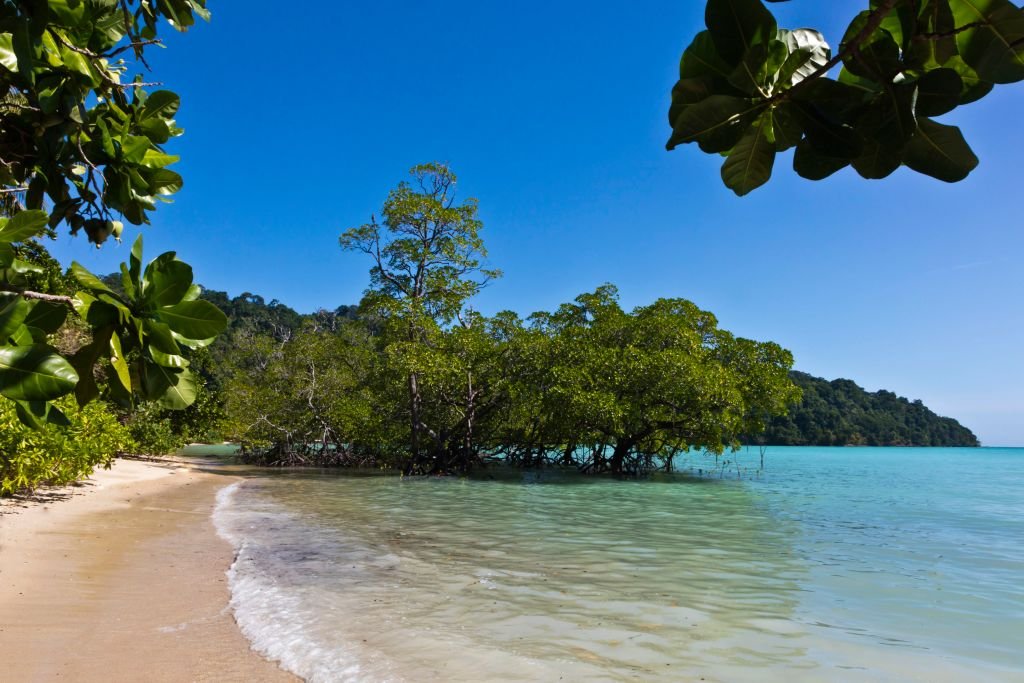 The times of deserted southeast-Asian beaches are long gone, and the views from postcards have long disappeared. What you need to be prepared for these days is crowds of tourists snapping photos and tourist boats obstructing anyone from taking a dip in the ocean. Not quite what you would imagine Thailand to be.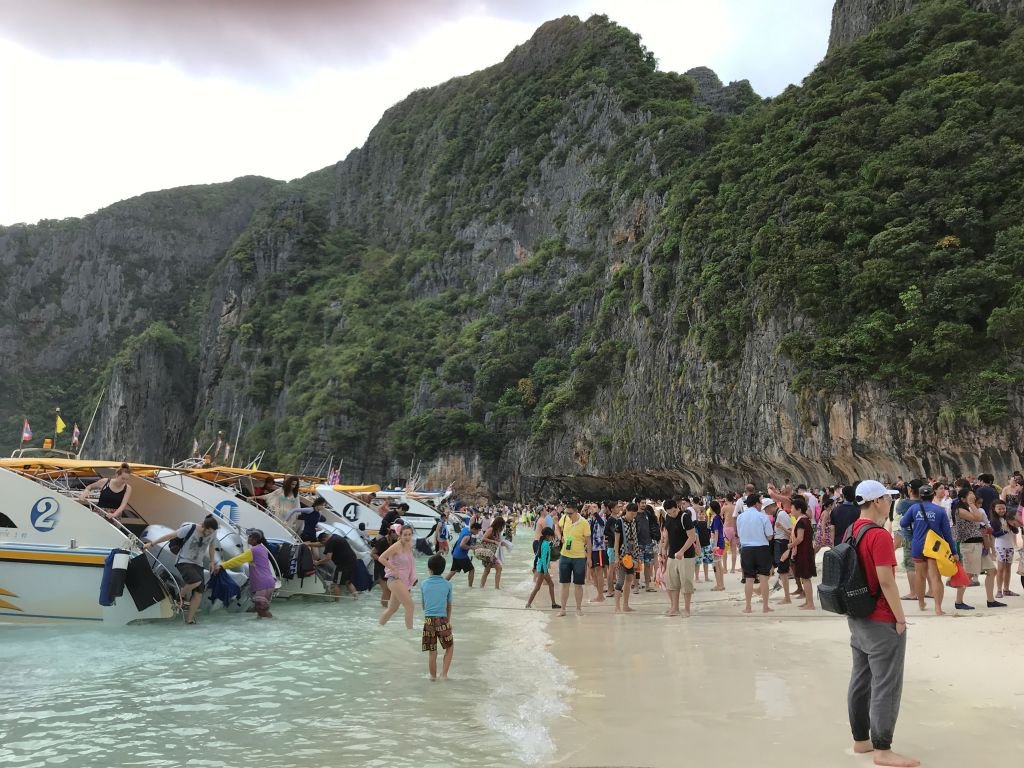 The Little Mermaid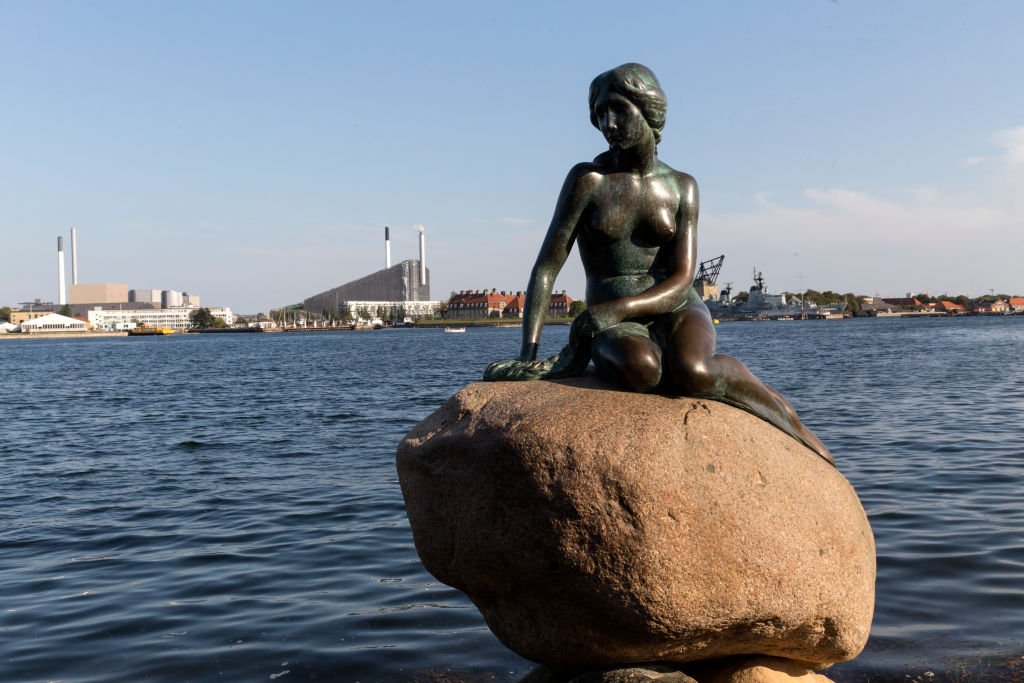 One of Denmark's prime sights is the famed Little Mermaid statue in Copenhagen. From pictures, you would probably expect a peaceful scene where the waves gently wash at the sides of the statue, but the opposite is true. The Little Mermaid gets so much attention by tourists that you can hardly even spot it from the shore. 
The Great Wall Of China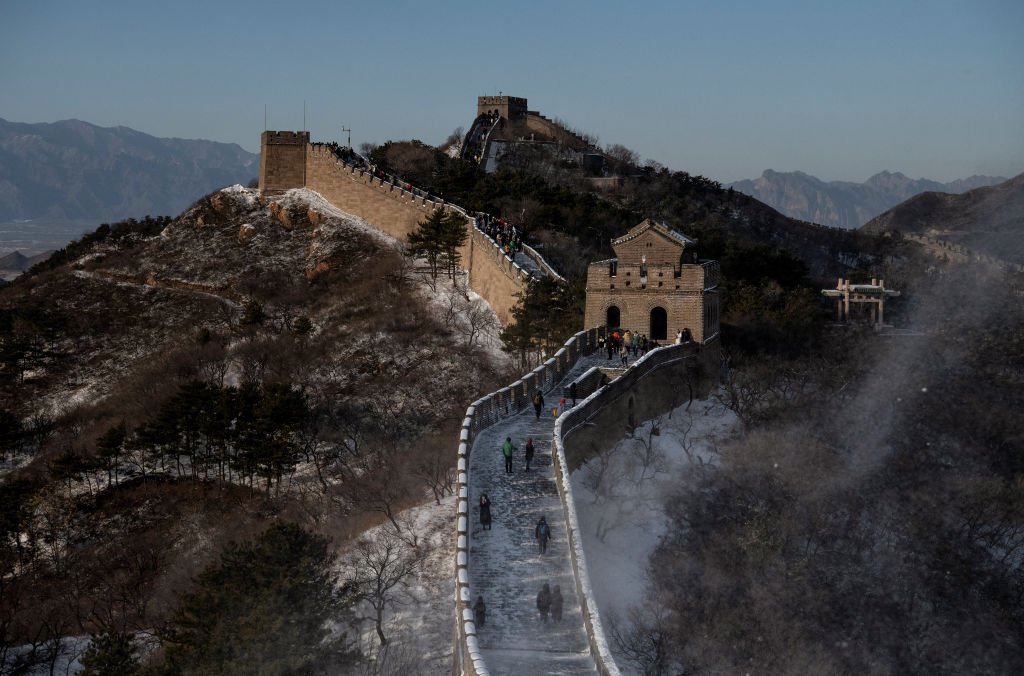 Many of us dream of a getaway to the far and mystical land of China, and we could simply not visit the majestic country without a stop-over at its most famous sight- The Great Wall. However, vacation postcards from our childhood can be misleading, and crowds now flock to walk a part of the famed wall every day. Not as idyllic as one would expect.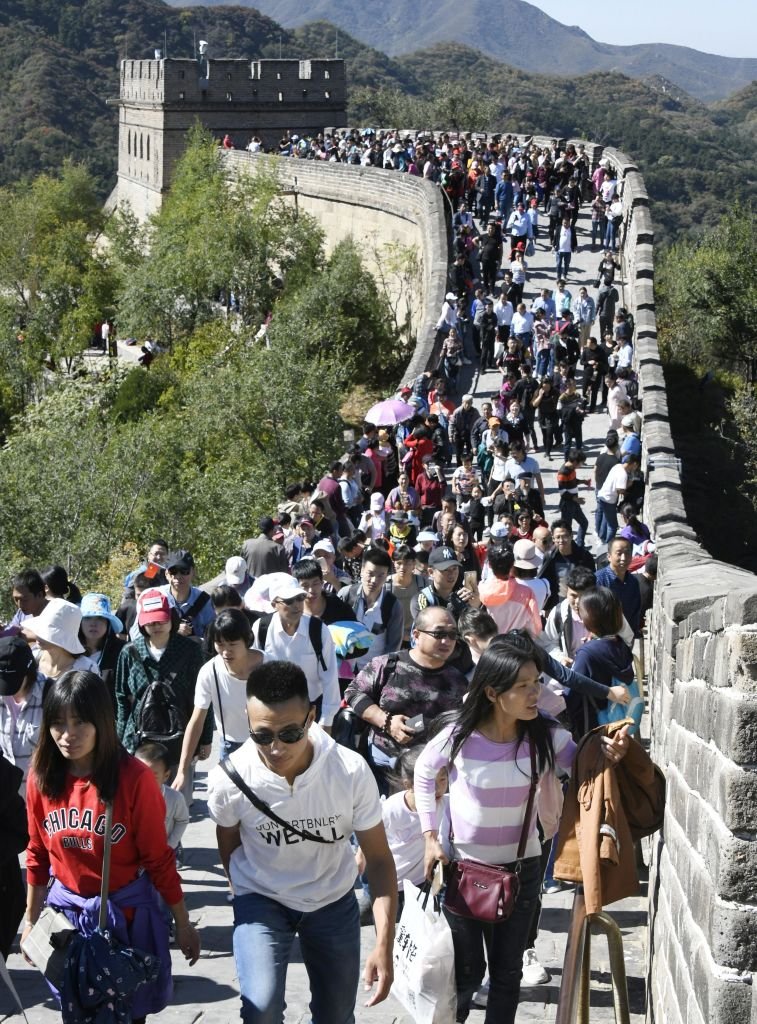 Leaning Tower Of Pisa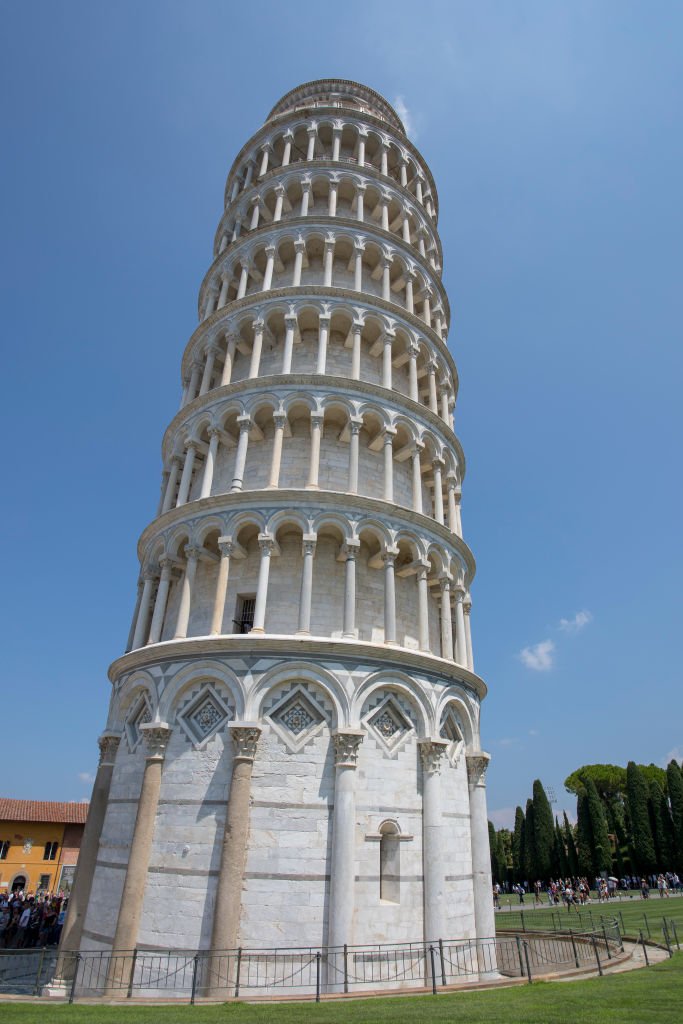 Another classic on the European vacation list- the leaning tower of Pisa. The tower has become the epitome of Italy for many people, but it also started attracting huge amounts of visitors who are here for one reason only- to take the same photo as you. Good luck!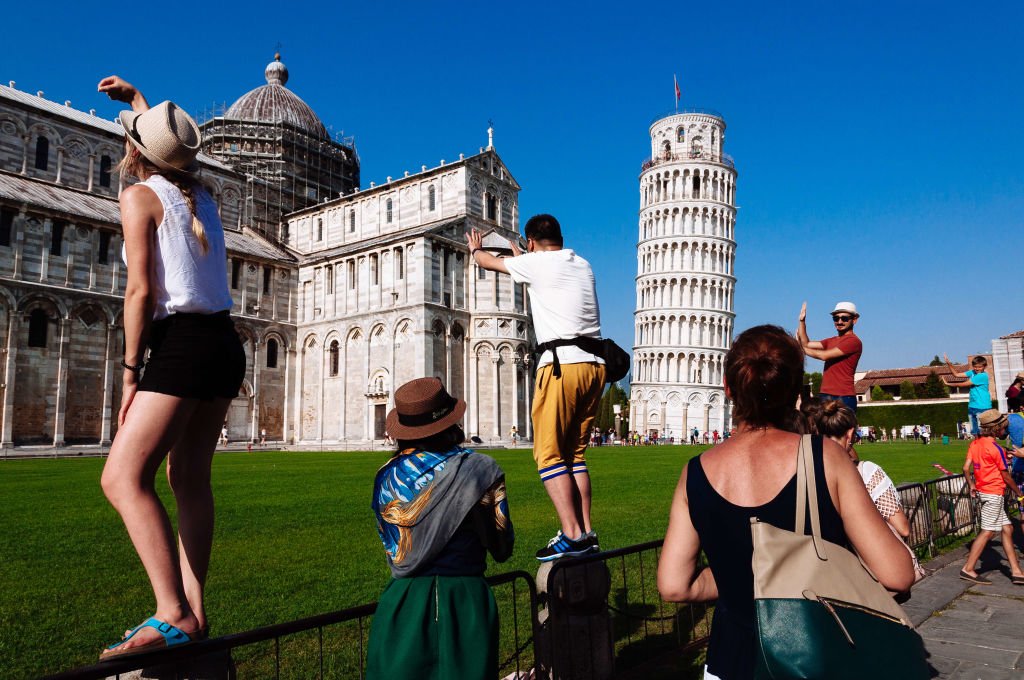 Mona Lisa 
A trip to Paris wouldn't be complete without a visit to the famous Louvre gallery, but you would be surprised how many people come here just to see one particular painting- the Mona Lisa. Even though the other gallery halls might be empty, you will struggle to get close to the tiny Mona Lisa to see her mysterious smile.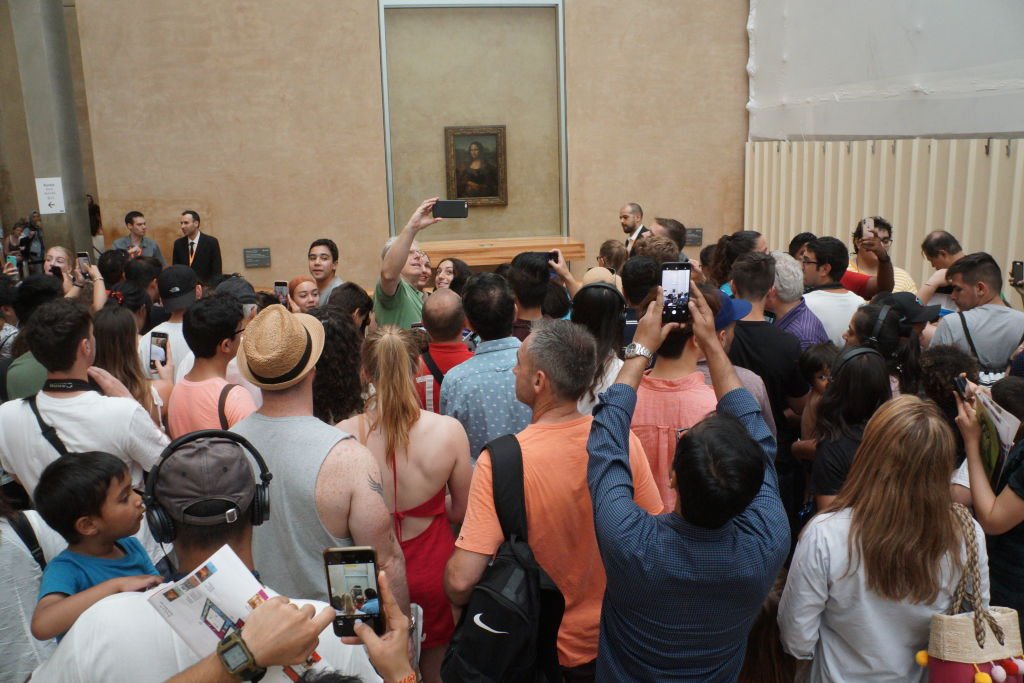 Palace Of Versailles
The Palace of Versailles is a stunning building, but there is one room there which surpasses any other- the Hall of Mirrors. The beautifully designed room is covered with mirrors everywhere, creating a breathtaking effect upon entering. If you are alone that is! The unbelievable crowds that fill up the room every day stop anyone from truly appreciating the true beauty of it.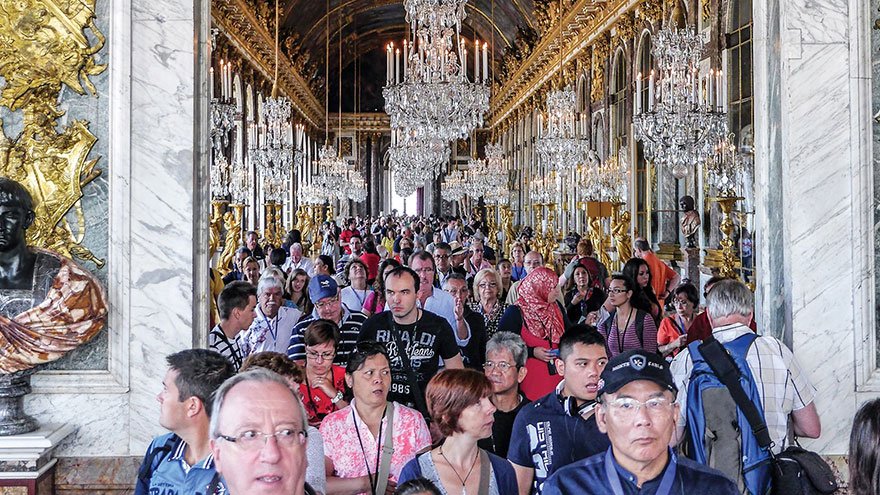 Maldives Nature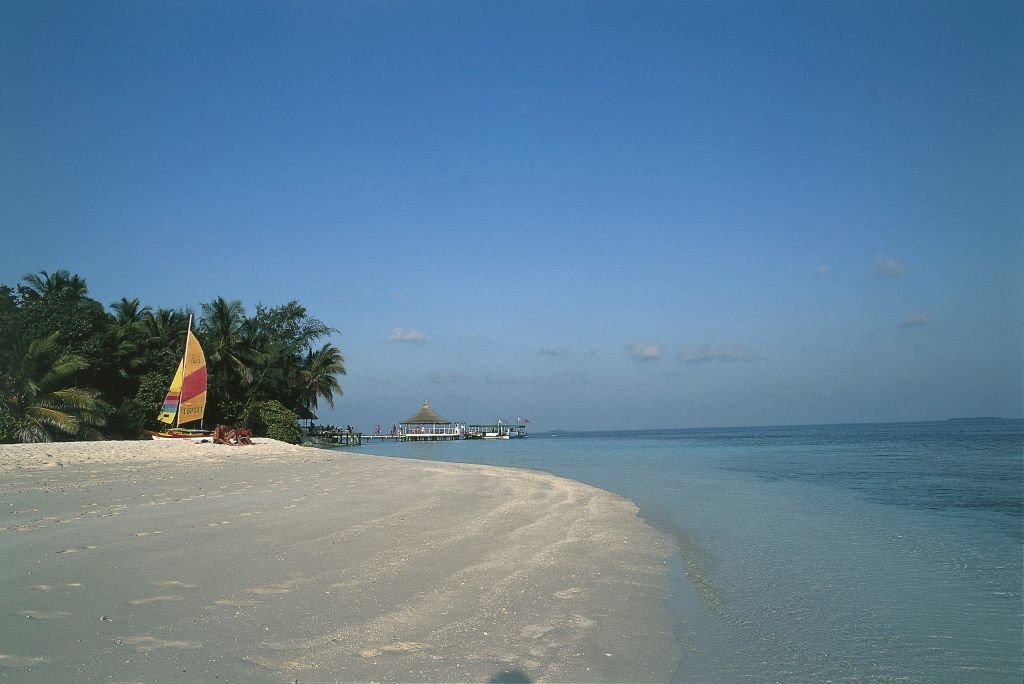 You would expect that paying for an expensive getaway to the Maldives would guarantee you pristine nature and overall pleasant experience in pure nature. But even the Maldives can't get away from human pollution, and the beaches there look far from beautiful these days. If there, you might want to help the environment and pick up some of the trash!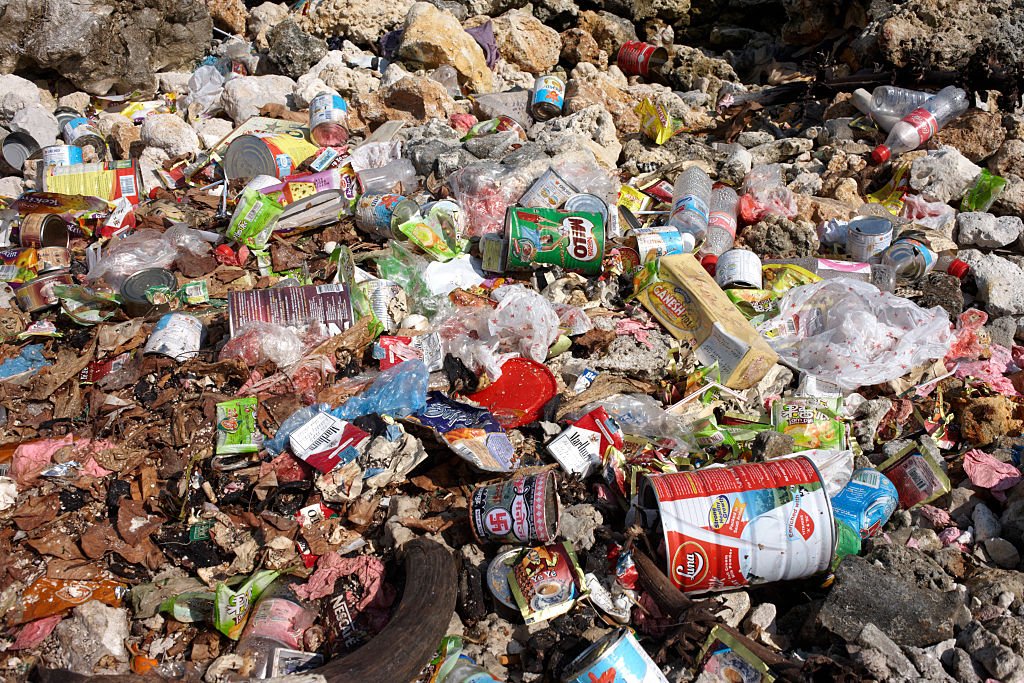 Angkor Wat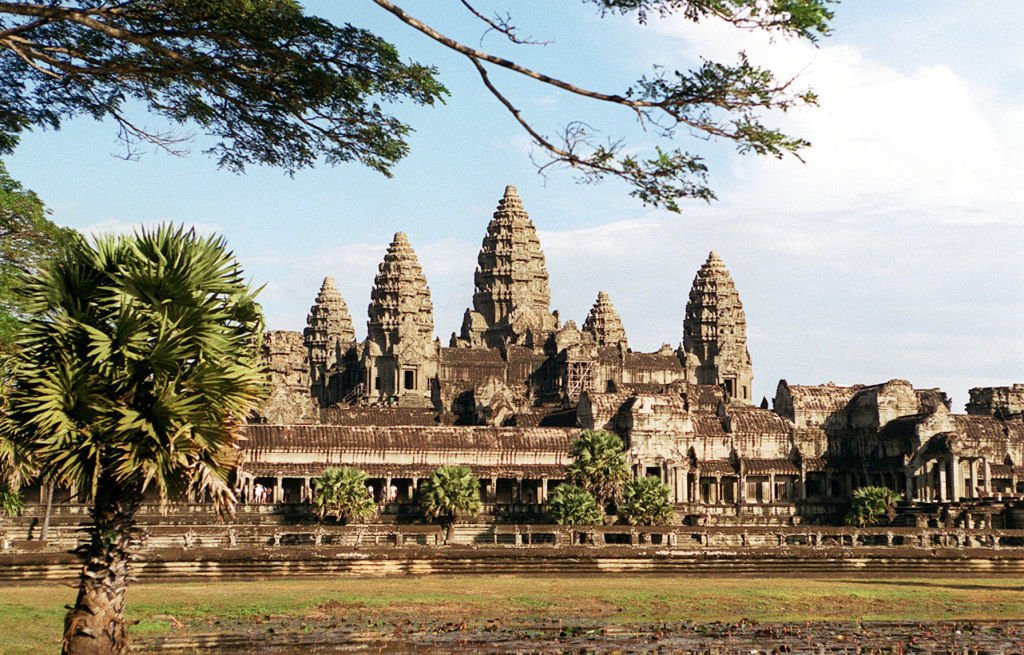 The Cambodian Angkor Wat temple is one of the best known southeast-Asian sights, and for good reason. It is simply stunning, but here too, the crowds of tourists have turned a sacred site into a mass attraction. Even if you decide to visit at sunrise, you will have to battle for space.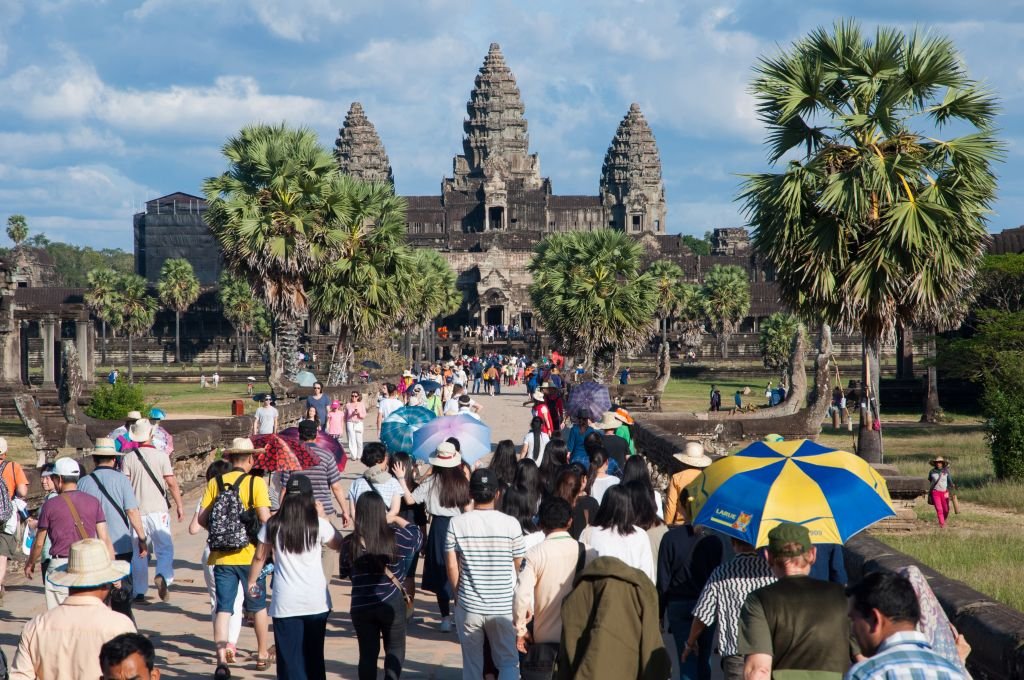 Mount Everest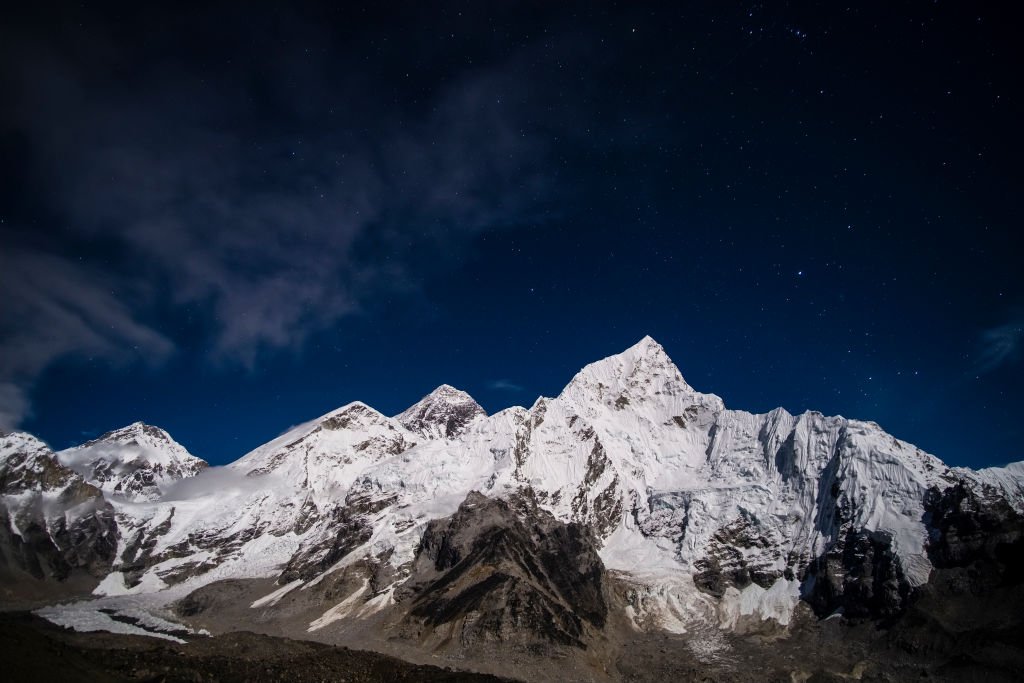 There used to be a time, and not so long ago either, when climbing Mount Everest in Nepal was only allowed for the lucky few mountaineers with a lot of experience climbing. But not anymore, as tour companies now offer to take up completely inexperienced people to the top of the world. The route up crowds so much that it creates congestion and people have to wait in line in order to even make a few steps.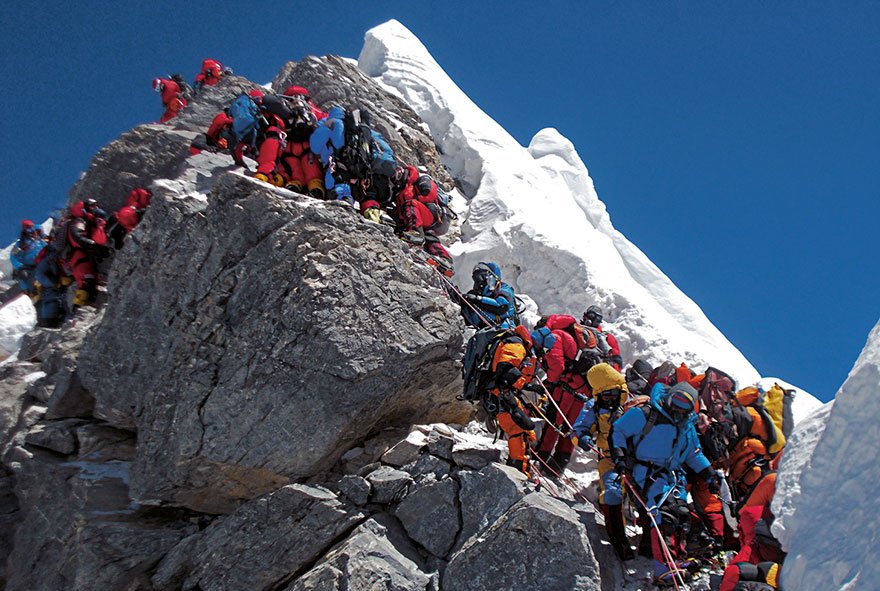 Howrah Bridge In Kolkata
Kolkata in India is one of the compulsory pit-stops of any traveler through the country. While the city definitely offers up an overload of sounds and colors, it is also full of trash, and a simple walk by one of its bridges- the Howrah Bridge, will surely make you pretty uncomfortable.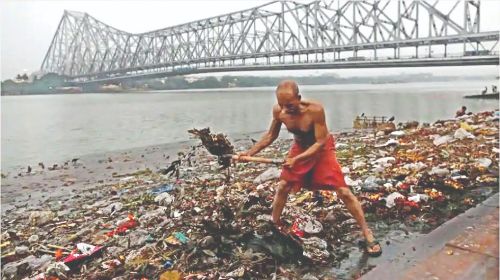 Copacabana Beach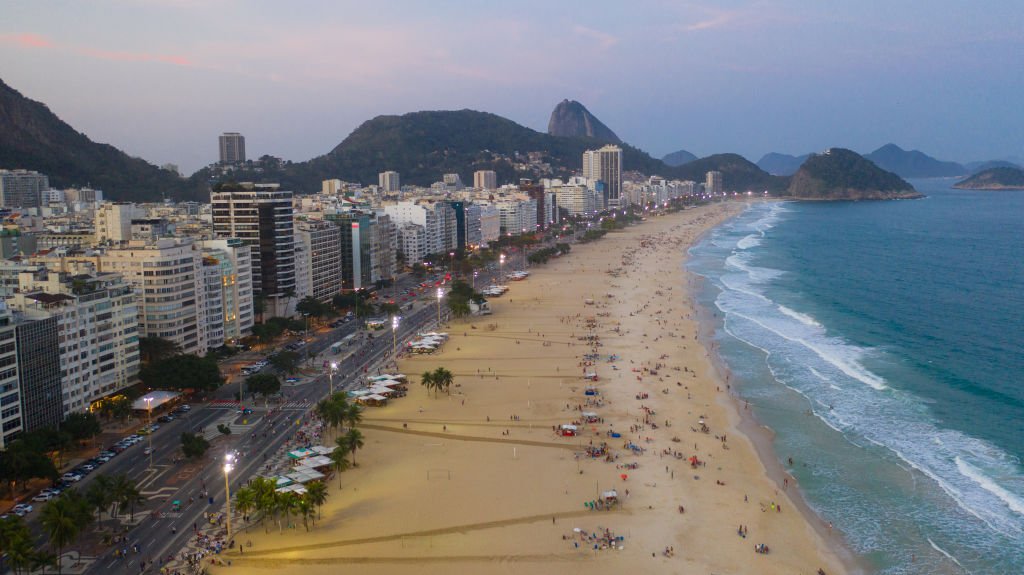 Undoubtedly one of the most famous beaches out there- Copacabana, is Brazil's gem, and thousands of people flock here to enjoy the chilled lifestyle and get some much-needed sun. What you wouldn't expect though is just how many people come here. You will have a hard time finding a spot for your towel, so if you prefer some privacy at the beach, maybe choose a different one.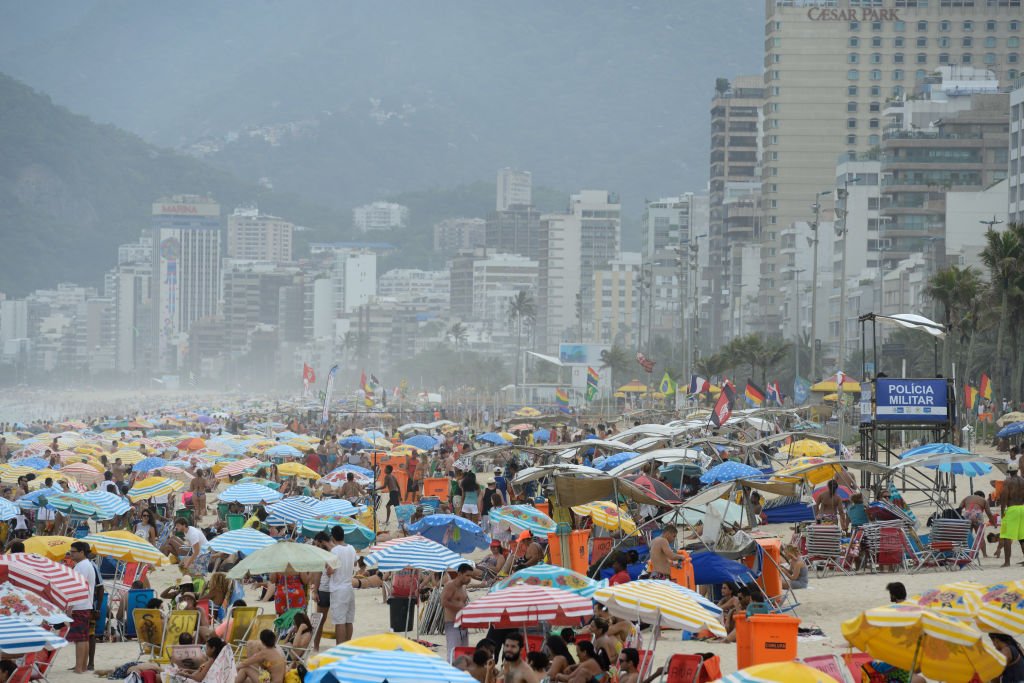 The Taj Mahal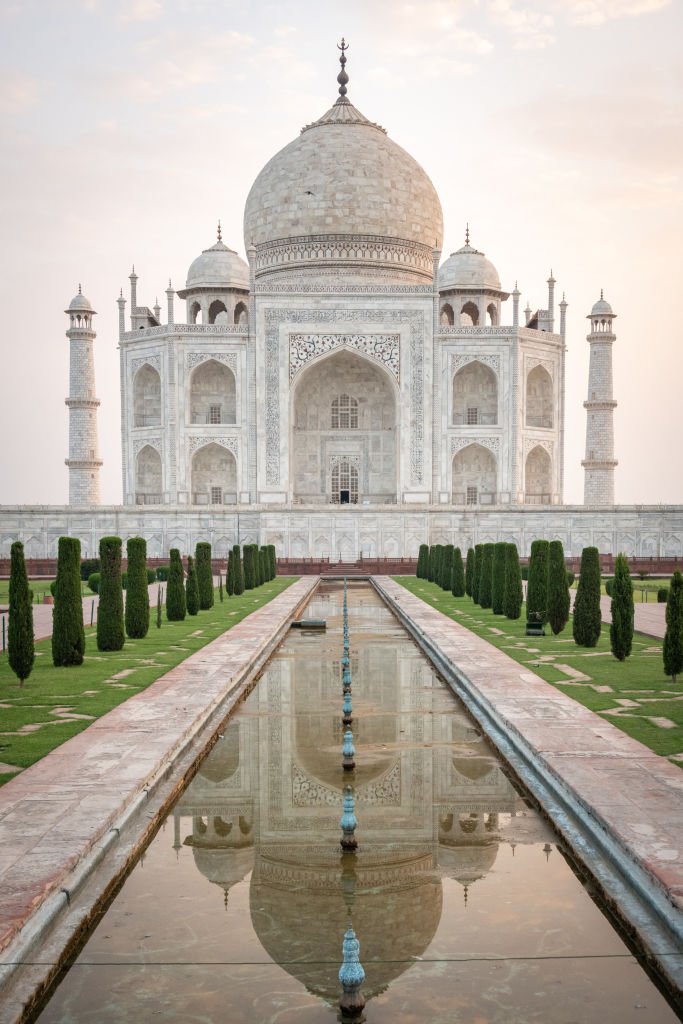 Another Indian beauty which many of us dream of visiting one day- the Taj Mahal. This marvel of a structure attracts millions of tourists every day, and everyone hopes to snap a great photo for the vacation album. What not many will be prepared for, however, is the extreme concentration of smog in the air. The pollution might just ruin your photo altogether!
Antelope Canyon Arizona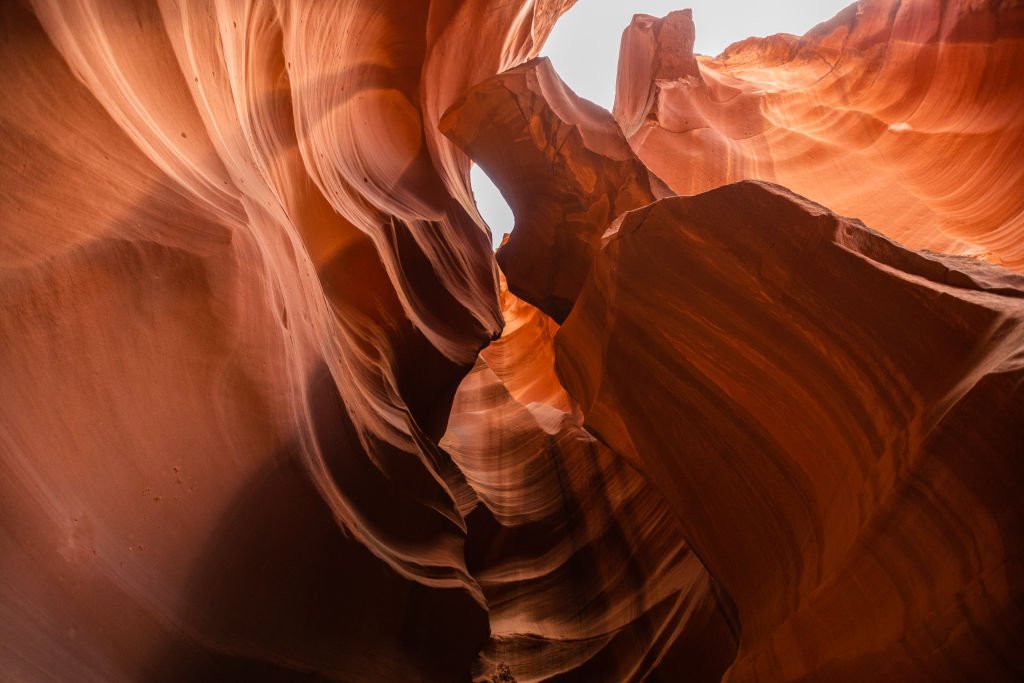 The beauty of American nature just has to be experienced in order to be believed. One such beautiful place is the Antelope Canyon in Arizona, which might seem like the perfect place for some quiet contemplation. Until you start to line up behind all the other people who had the same calling to come here!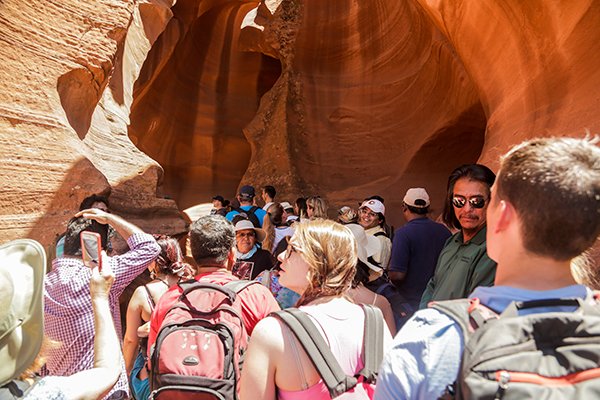 Temple Of Abu Simbel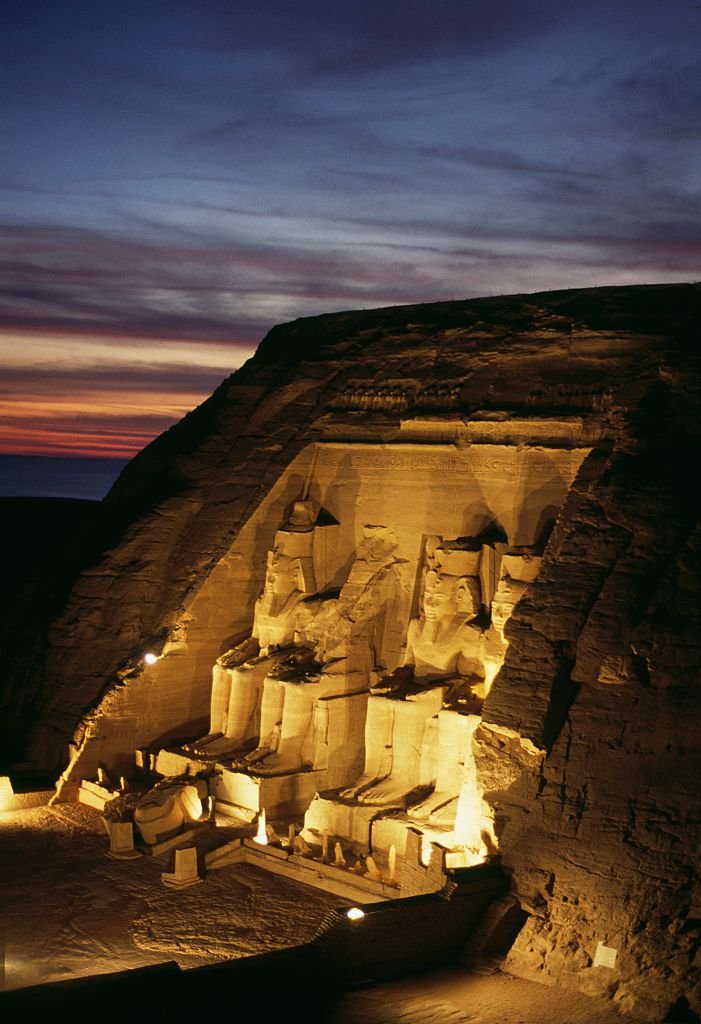 Even if you are not much into Egyptology, the sights of Ancient Egypt will blow your mind. One of them- the Temple of Abu Simbel tends to be one of the main places people want to visit when planning an Egyptian trip, but hold your horses before you get enchanted by the serene and mystical photography you've seen the magazines. The crowds might be a bit in your way!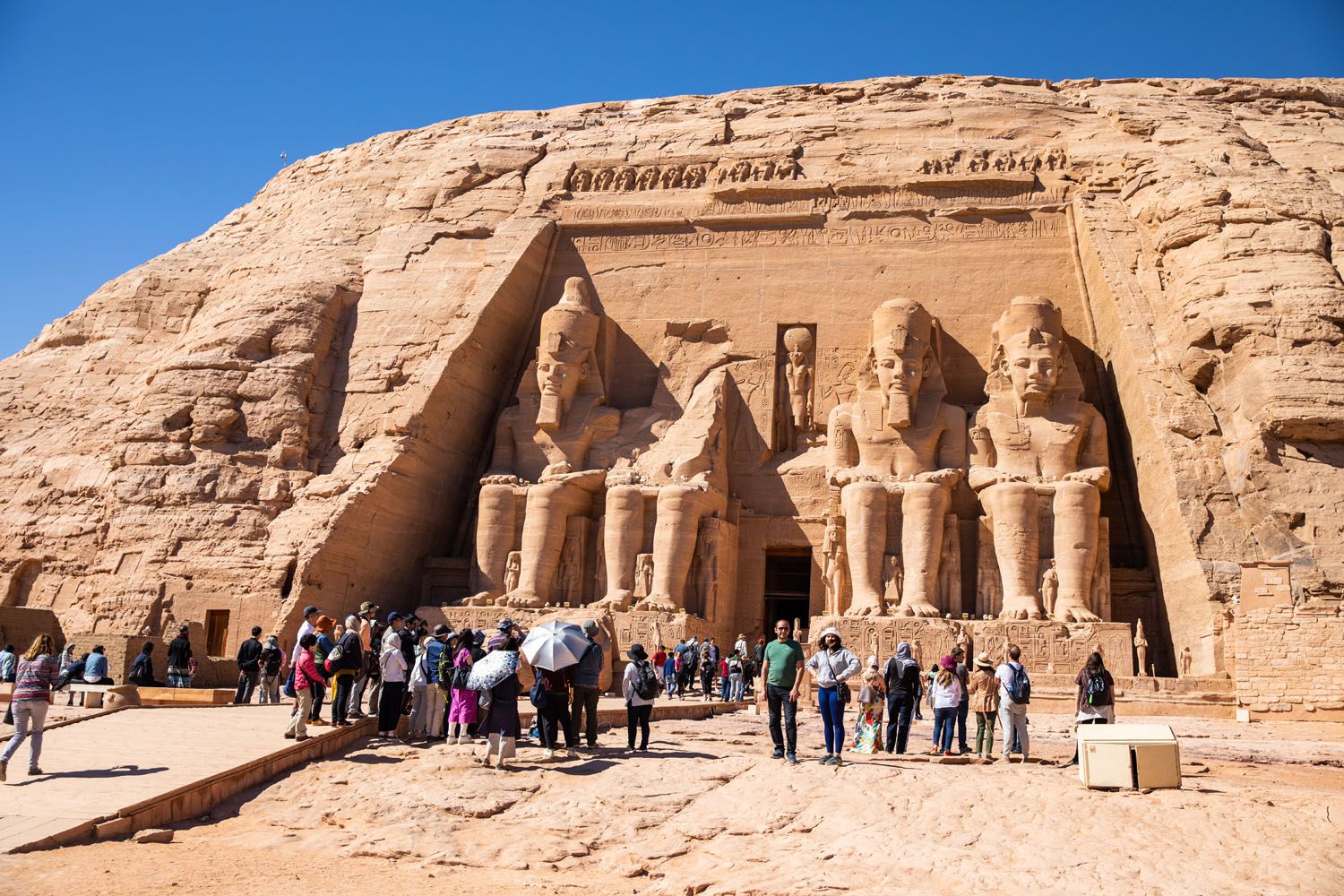 Taking a holiday should never mean having to deal with extremely unpleasant experiences, but due to our extremely globalized and increasingly polluted world, ancient sites and natural places are quickly turning into more of a disappointment rather than a joy. We should all take care to preserve what we can, and leave something of value for the next generation as well. 
Sources: Worldation, BoredPanda, The Travel, ArchitectureDesign, Nomadic Matt