The Unplanned Movie Scenes That Became Successful
Movies are pieces of art, and all the people who make them happen, are artists. That is why they should all be given a certain amount of freedom of expression which might add to the movie. There have been so many examples in movie history where directors purposefully left actors to improvise scenes, aiming to make them more authentic, but there are also instances where actors go rogue and take matters into their own hands. Unplanned scenes might be some of the best things that ever happened to some of the most iconic movies we know!
Lost In Translation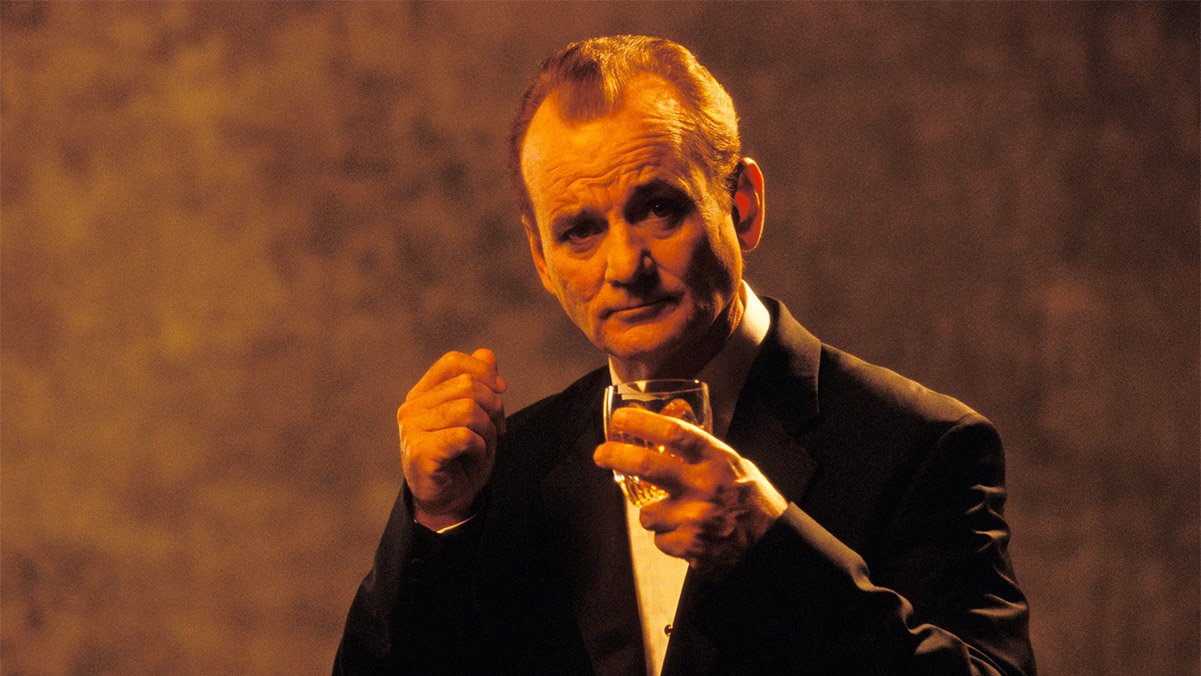 Sofia Coppola's iconic movie about solitude and human connection- Lost in Translation, was written with the idea of Bill Murray in mind. Coppola knew that his expertise and talent would bring that extra something to her movie, and she was even relying on him adapting the script to his liking. She shared that the sushi restaurant scene with the black toe was pure Bill, and none of it was scripted.  
Dr. Strangelove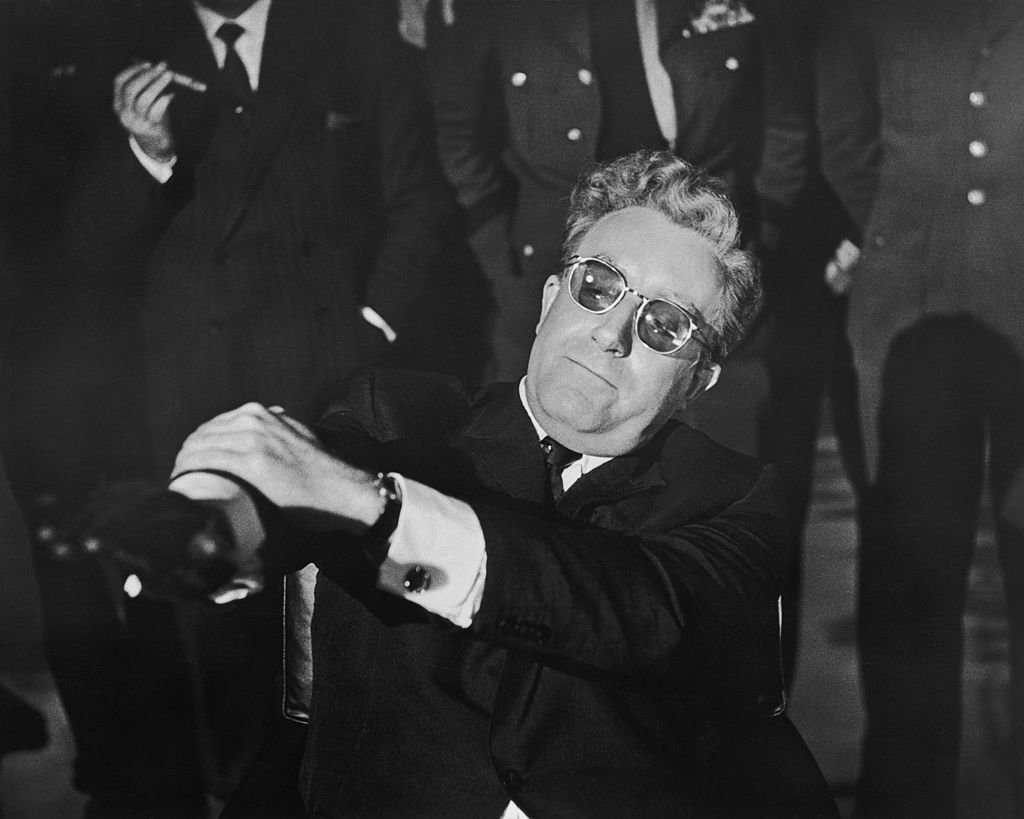 Stanley Kubrick's 1964 satire Dr. Strangelove is a classic, and it is not one without an improvised script. Peter Sellers' character in the movie was tied to his wheelchair the whole time, but the actor decided to stand up at the end, proclaiming 'Mein Führer! I can walk!' Because Kubrick was known for co-creating scripts with his actors, he kept it in, and we are glad he did. 
Zoolander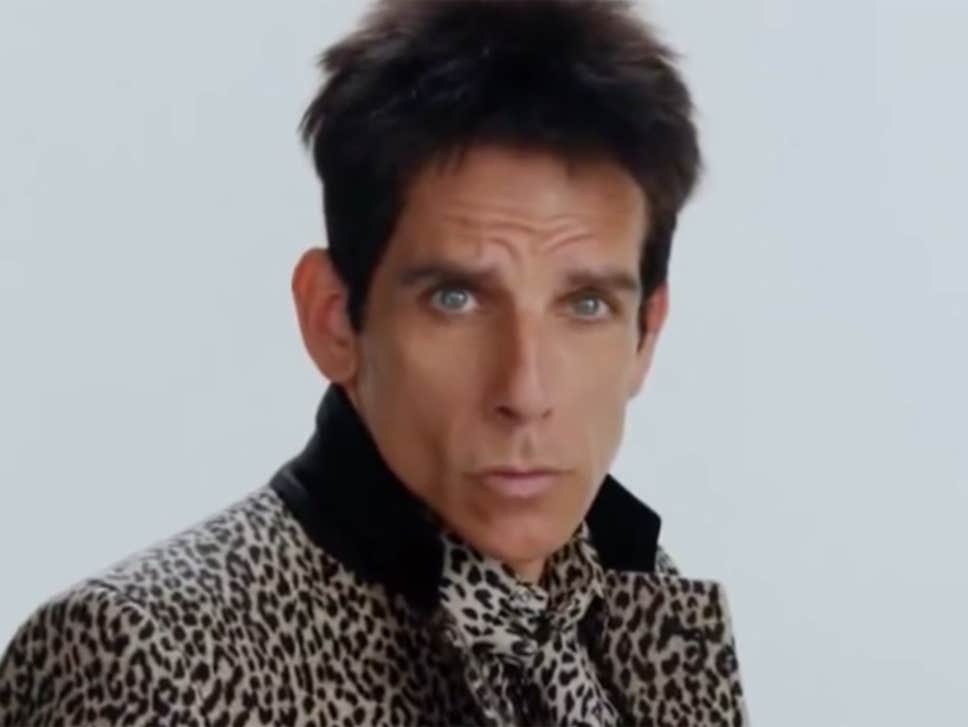 You might remember the memorable scene in Zoolander, where Derek repeatedly asks Prewitt 'Why male models?'. In fact, Ben Stiller who played Derek Zoolander was supposed to ask the question only once but forgot his next line, so just repeated it again. The scene then leads to an authentic exchange of words that just make the movie even dumber and hilarious. 
The Empire Strikes Back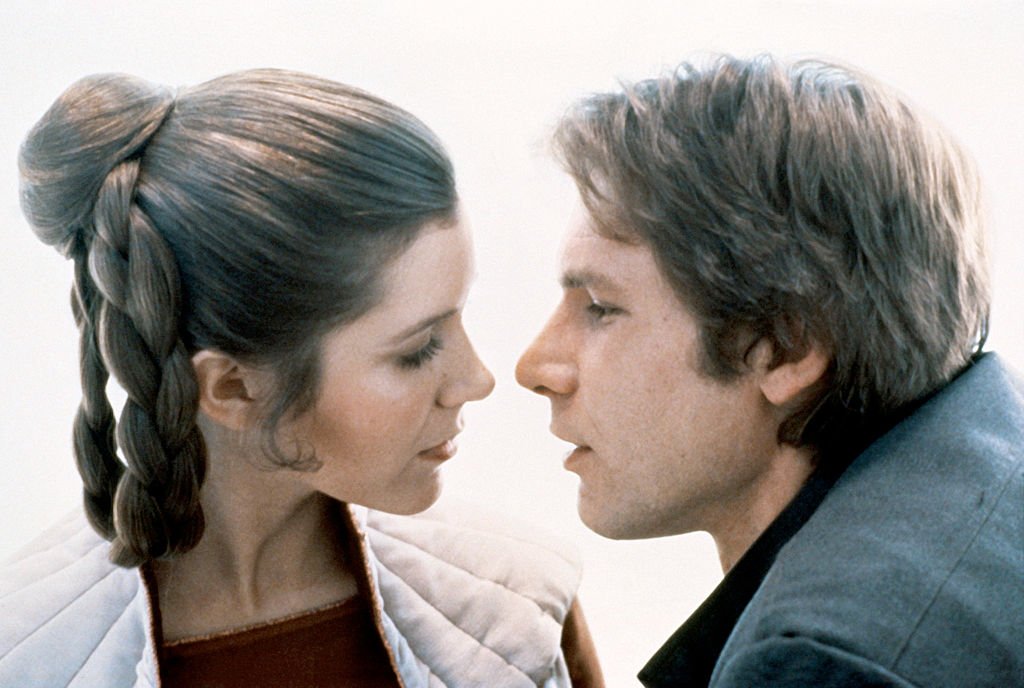 Leave it to Harrison Ford to deadpan even Star Wars. In The Empire Strikes back, he delivers the famous answer to Princess Leia's 'I love you' line- 'I know', and it is a response that will outlive even the iconic movies. The reply was totally Harrison's improv invention, and we salute the director for keeping it in!
Blade Runner 1982
The original Blade Runner, starring Harrison Ford in 1982 became a genre-defining piece of cinematography, and thanks to its deep philosophical message, even the actors felt inclined to add their little bit of mysticism. One actor finished his lines with his own quote ' ...like tears in rain.', making the scene just that bit deeper and meaningful. 
Warriors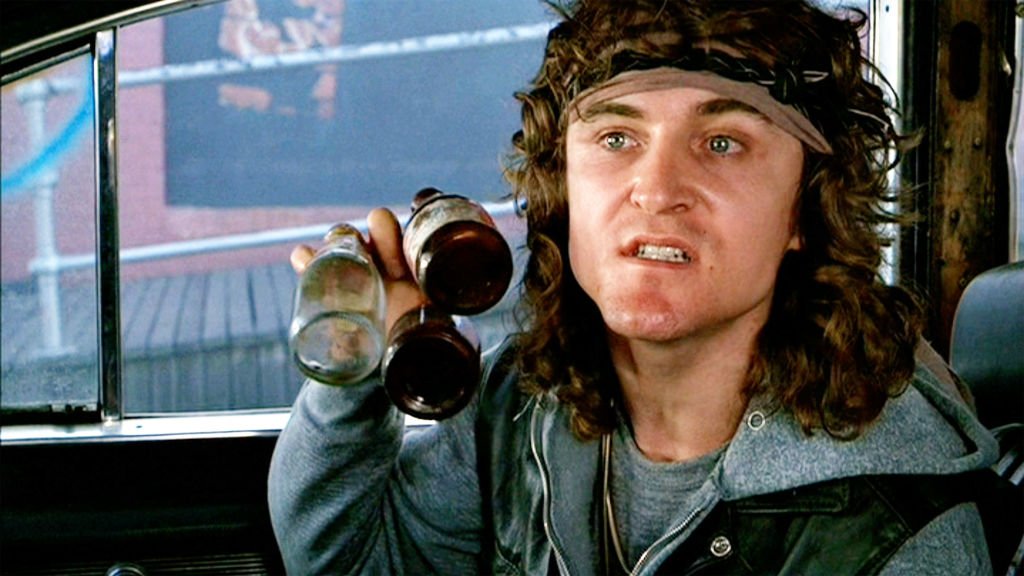 The Warriors was a 1979 movie about a gang leader attempting to unite all the gangs in the New York area, and it truly paints a realistic picture of urban life back in the day. One of the scenes played by actor David Patrick Kelly, leader of one of the gangs, was invented by the actor himself. He didn't like his lines, so he thought of his own, remembering a few scary words a neighbor from his childhood used to say, and so giving the scene unprecedented authenticity. 
Saving Private Ryan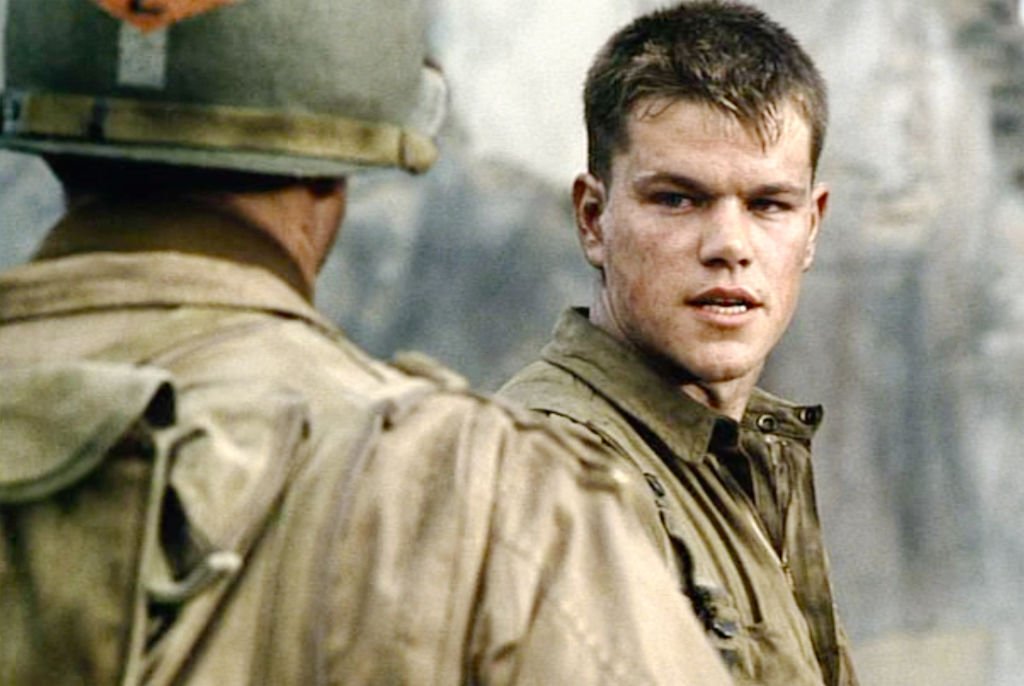 Even deeply serious movies like Saving Private Ryan leave space for actors to improvise, and because of this, we now have the very real scene between Captain Miller and Private Ryan where they swap touching stories about their life back home. The story Private Ryan shared was completely invented by Matt Damon, who played the role. 
The Shining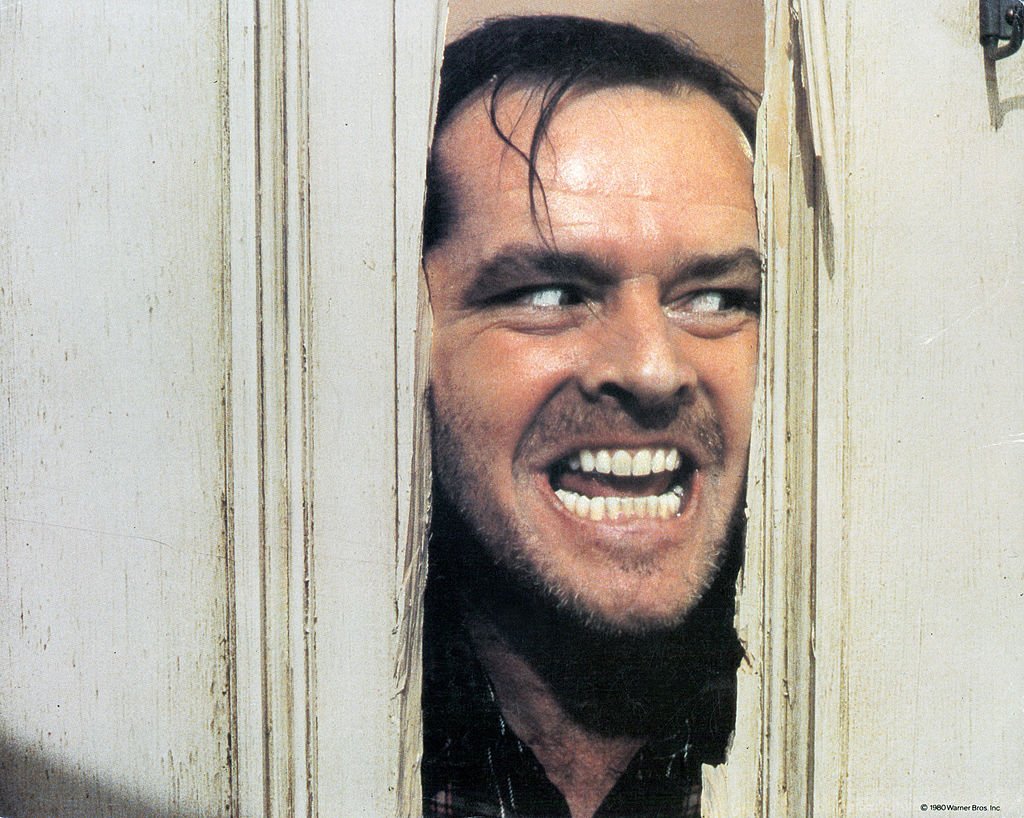 The Shining is one of Stanley Kubrick's iconic movies, and many can cite some of its lines by heart to this day. The 'Here's Johnny!' scene, where Jack Nicholson, ax in hand, breaks down the bathroom door to get to his wife, is arguably the scariest piece of cinema, and it was actually all created due to improvisation. Nicholson was so in character that he almost axed down the door completely, and was it not for his acting passion, we wouldn't have this gem scene today.
The Silence Of The Lambs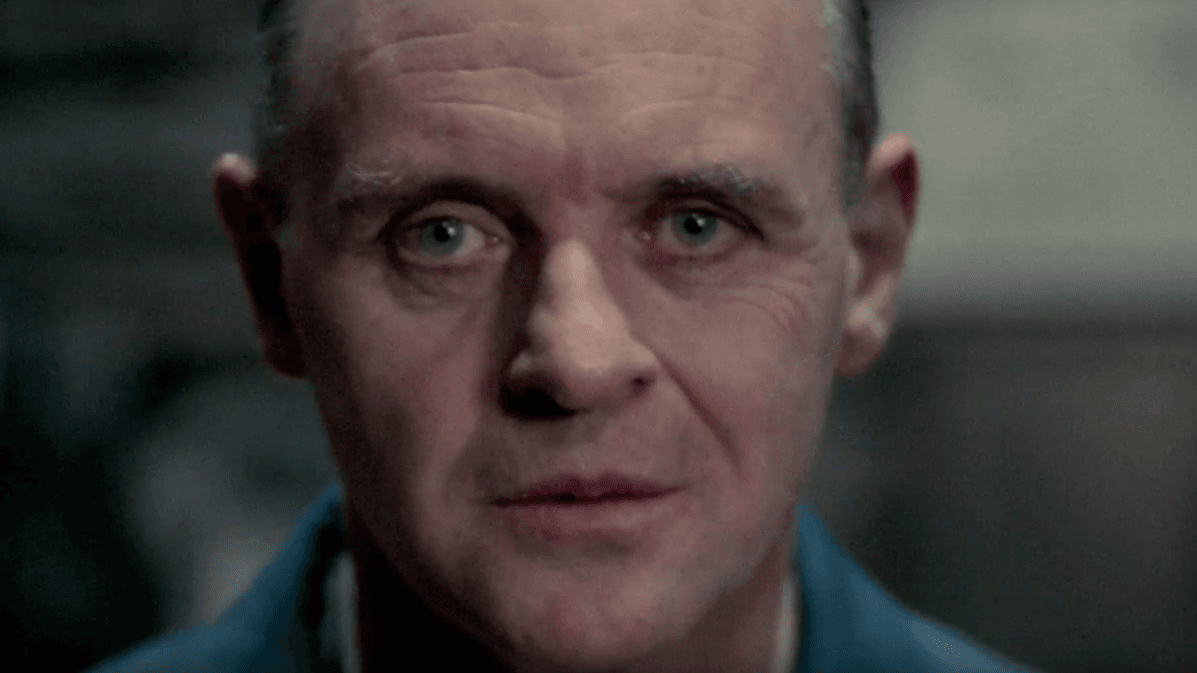 You might recall the famous "hssssss" sound from The Silence of the Lambs, which starred Anthony Hopkins as Dr. Hannibal Lecter. But did you know that this very freaky sound was developed by Hopkins himself, as he was trying to figure out a way to spook the audience as much as possible? Mission accomplished.
The Dark Knight Rises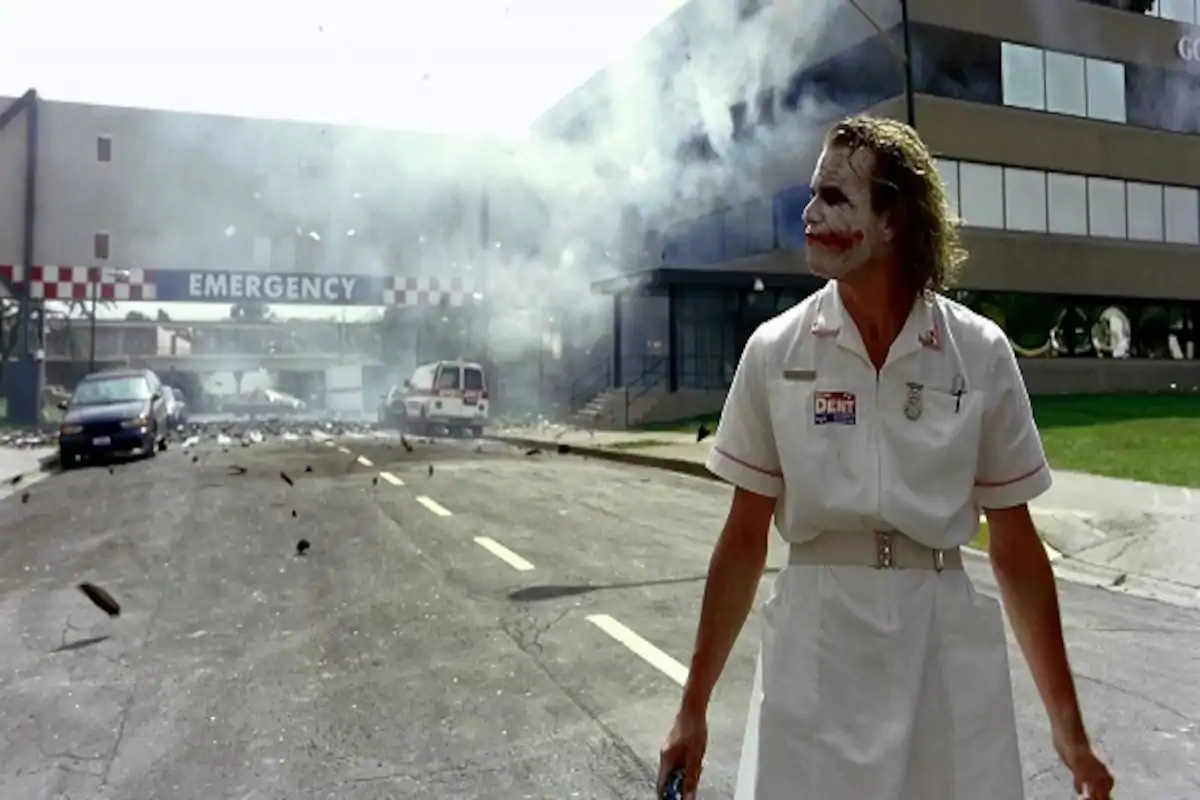 Christopher Nolan's take on the Batman movie was all about the character of the Joker, played by Heath Ledger. His mastery of the acting craft was very evident, but even he was at one point surprised by a scene and had to improvise. One moment, he was leaving the Gotham Hospital, only to detonate it behind him, but the remote detonator in his hand malfunctioned, so Heath started banging on it. Finally, it picked up, and the scene is all the more authentic because of this!
Full Metal Jacket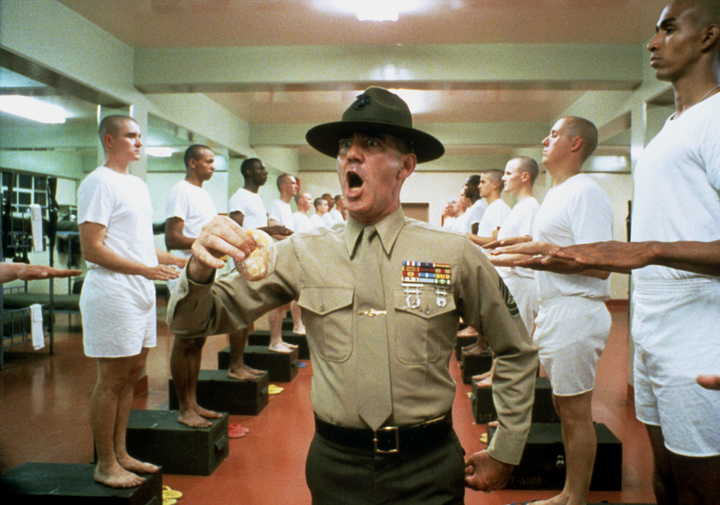 Full Metal Jacket was a 1987 war movie by Stanley Kubrick, showing the horrors of the Vietnam War, and it sure was a memorable picture. The actor R. Lee Ermey, who played the fearsome drill instructor, was allowed to improvise some scenes, relying on his real-life experience, and they couldn't have been more authentic. All of us felt the fear of the soldiers in that iconic drill scene!
Taxi Driver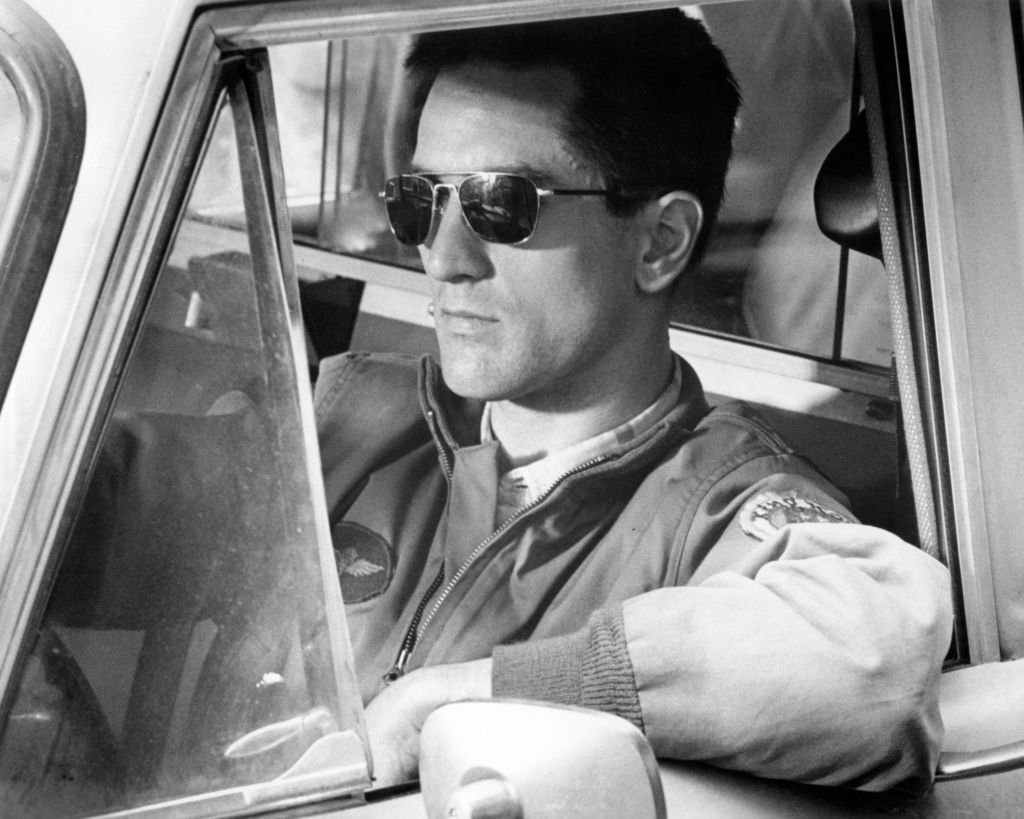 The iconic 'You Talkin' To Me?' scene from Taxi Driver, played by Robert De Niro was never scripted! The screenwriter simply left the lines up to the actor, and merely wrote instructions saying 'Travis talks to himself in the mirror'. What we got, however, was DeNiro's genius faux-conversation, which has become a part of pop culture.
Once Upon a Time in Hollywood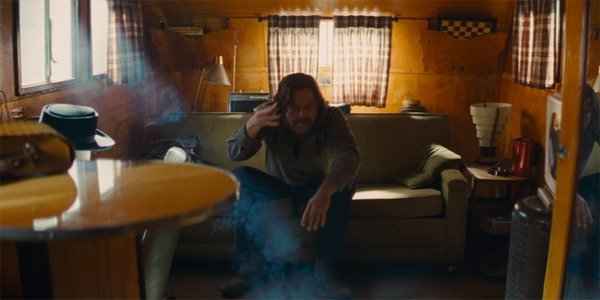 Tarantino's Once Upon a Time in Hollywood is bound to become a classic, and one reason for that is the stellar performances from actors like Brad Pitt or Leonardo DiCaprio. Dicaprio actually improvised on set, much like he often does in other Tarantino movies, and he created the trailer scene where he trashes his home on wheels. This scene was not scripted, but DiCaprio felt it showed more of the character, so Tarantino kept it in.
Willy Wonka and the Chocolate Factory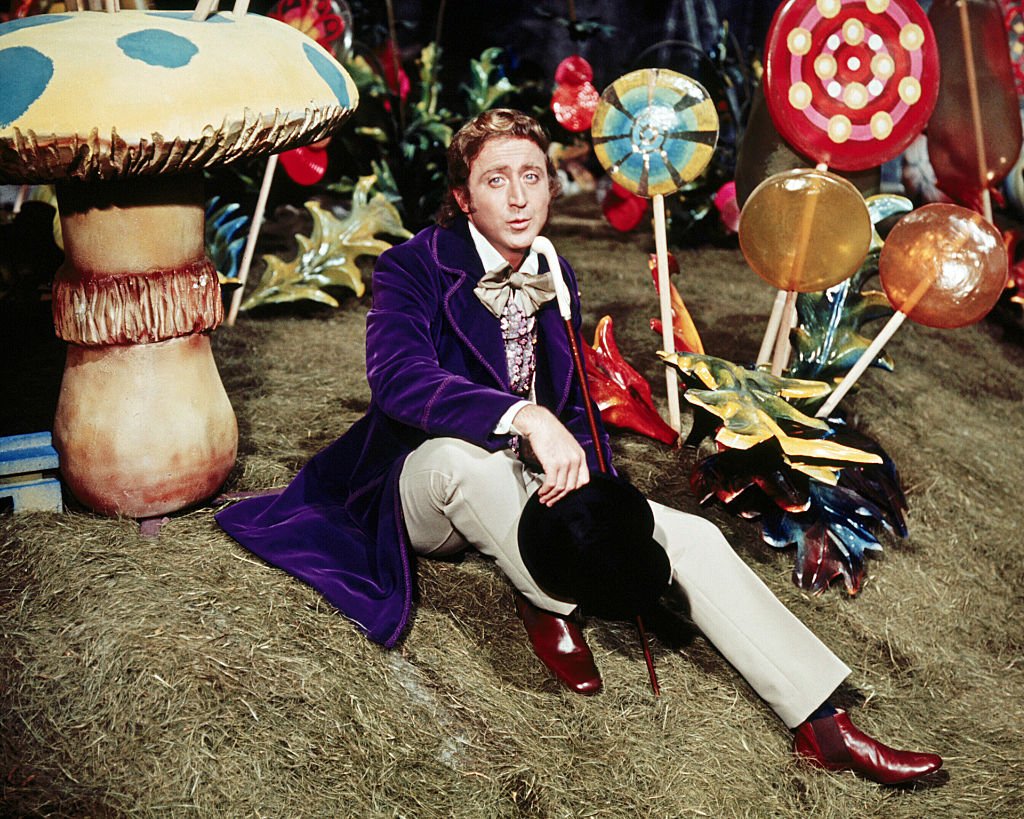 The original movie adaptation of Willy Wonka was released in 1971 and featured Gene Wilder as the main protagonist. What you may not know is that Gene accepted the role with one special condition-that he gets to choose how he enters the movie. The director agreed, and Gene performed the greatest first entrance on a movie we have probably ever seen, with a summersault and all. 
The Goonies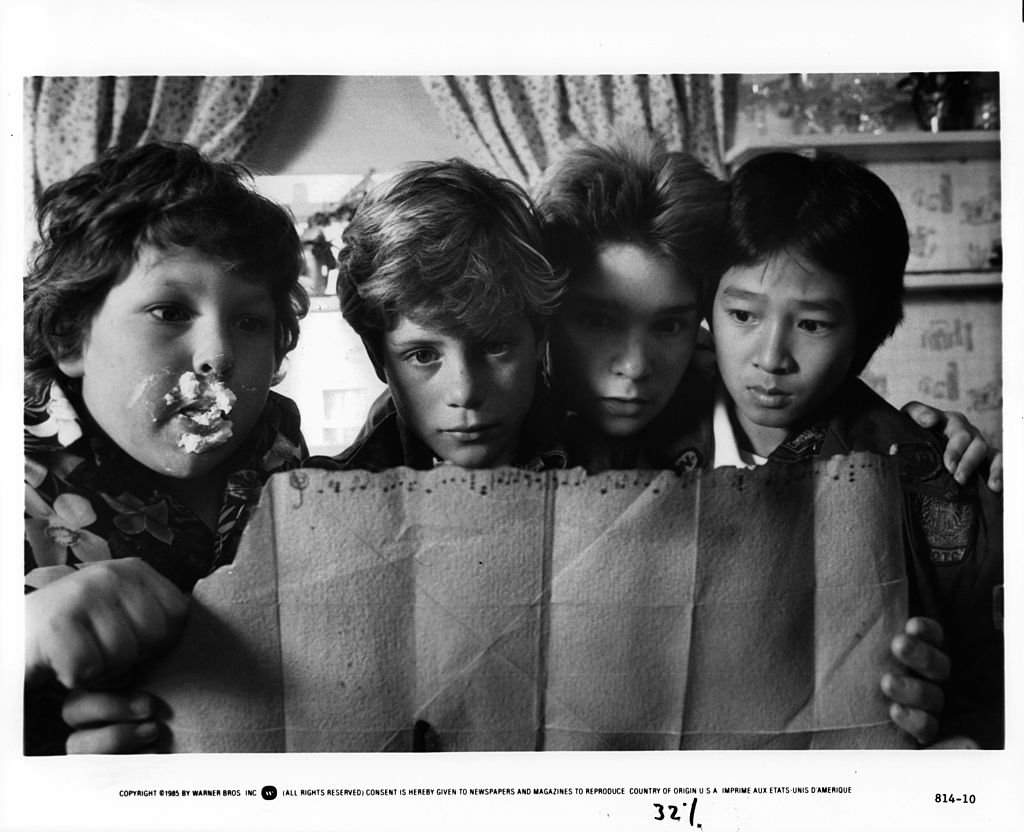 The iconic adventure comedy from 1985- The Goonies, was great in many ways, but what perhaps made it stand out so much from other movies of its genre, was that the kids who starred in it were allowed to bring their own interpretations of scenes. Because of this, the wonderful Chunk dance scene was completely improvised, and the director left it to the child actor to let loose and make the scene as naturally playful as possible. 
Whenever actors tweak their lines or invent new ones although, magic can happen on set. We have seen this over and over in movie classics, and it will continue to happen in the future. You might not even be aware of how much of your favorite movie has been improvised, so next time you watch something, try to guess!
Sources: Collider, Huffington Post, Daily Mail, Indie Wire, Screen Rant, Shortlist, Empire Online, Slate, Esquire, Business Insider, Hollywood