'Saved by the Bell' – Where the Cast of This Legendary Show Is Now
This was one of the best television shows of all time about the high school years with some memorable characters, that to this day remain in force in the taste of the audience. From 1989 to 1993, "Saved by the Bell" became the favorite series for teenagers in the United States, filling everyone's minds and hearts with fun, mischief, and romance for four unforgettable seasons. 25 years after the series' first season, people still remember them fondly, and thanks to reruns, the new generations can still enjoy the adventures of Zack, Lisa, A.C. Slater, Kelly, Screech and Jessie. And here, we are about to tell you how the protagonists of this fun series are doing nowadays.
MARIO LOPEZ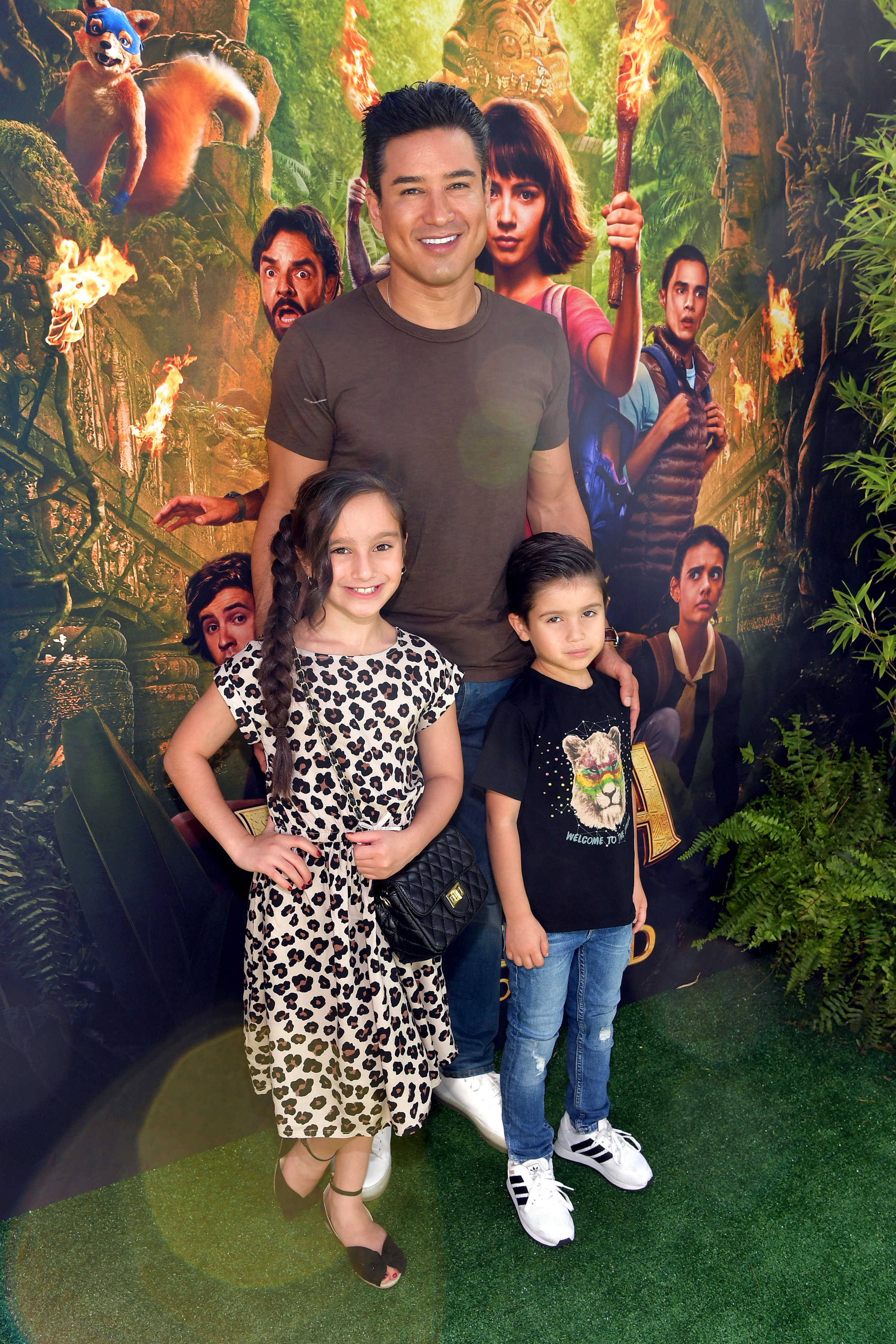 Only fans know the meaning of the letters A.C. in Lopez's character: Albert Clifford. The muscular young man initially had to be Zack's counter figure, both competing for Kelly's love. However, the pair became best friends and he fell in love with Jessie, who always criticized him for his rude and unresponsive ways. Lopez continued his acting career after the series playing Olympic driver Gregg Louganis, in "Breaking the Surface", a series about the legendary athlete of 1997.
He took part in "The Bold and the Beautiful" in 2006 and participated that same year as a competitor on "Dancing with the Stars," finishing second. He has also participated as the host of several television shows over the years. Lopez is married to Broadway dancer Courtney Mazza and the couple has two children.
LARK VOORHIES
Lisa Turtle is the "Bayside High Fashionist" and friend of Zack since primary school. At times she shows some interest in him, however, she spends all her time rejecting and mocking Schreech's attempts to conquer her. After leaving the show in 1995, Voorhies joined the casts of "The Bold and the Beautiful". However, it only lasted for a year because she refused to film sex scenes for her strong religious convictions.
She also had roles in "Star Trek: Deep Space Nine", "Family Matters", and "The Fresh Prince of Bel-Air." Voorhies has written to several books and in 2005 she spoke openly about her struggles with lupus and bipolar disorder.
MARK-PAUL GOOSELAAR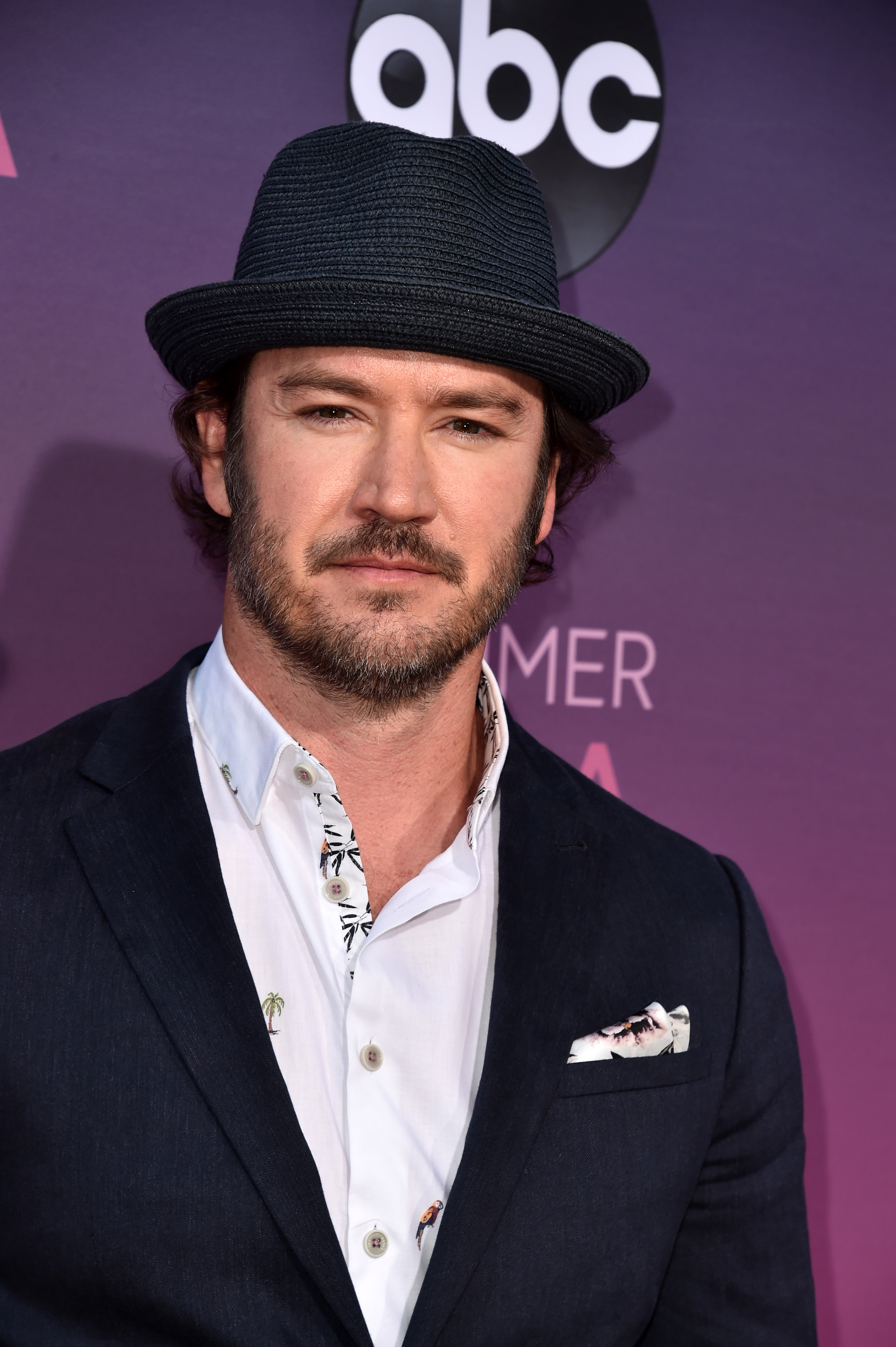 His beloved character Zackary "Zack" Morris, a group leader, handsome and a bit vain, always ended up getting his friends in trouble. Gosselaar began his career as part of the Disney sitcom "Good Morning, Miss Bliss" prior to "Saved by the Bell".
Following his "Saved by the Bell" years, Gooselaar was part of the "NYPD Blue" series, playing Detective John Clark from 2001 to 2005. He was also part of TNT's "Franklin & Bash" from 2011-2014. Gosselaar was married to model Lisa Ann Russell from 1996 until their divorce in 2011. The couple had two children. In 2012, he married an executive of advertisement Catarina McGinn, with whom he also has two children.
ELIZABETH BERKLEY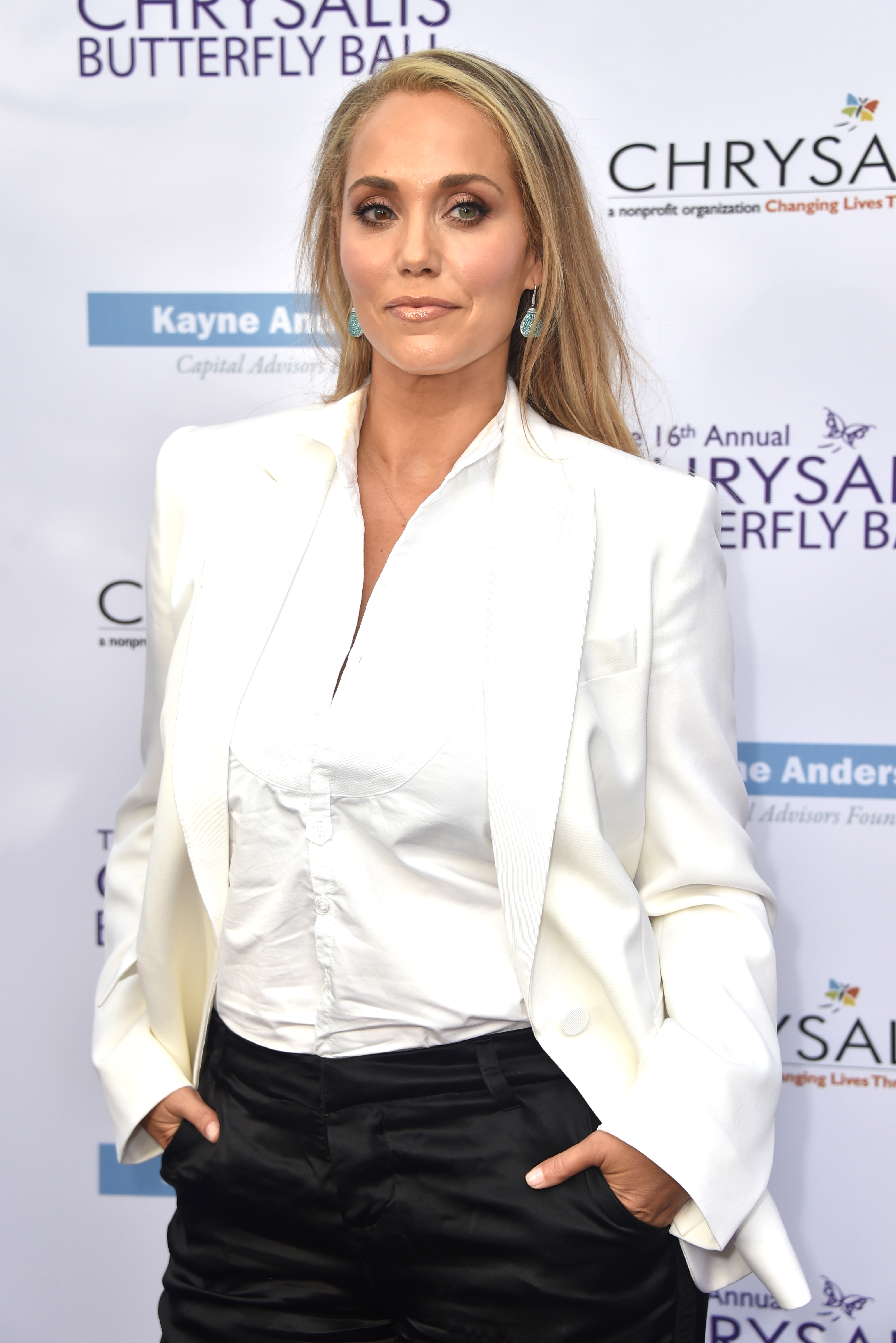 Jessie Spano is Zack's best friend, his neighbor and probably the smartest girl in high school. The incursions into her room by Zack to seek advice are one of the favorite sequences for the followers of the series.
After "Saved by the Bell" went off-air, Berkley starred in Paul Verhoeven's movie "NC-17 Showgirls" as Nomi Malone, an exotic dancer. She has participated in numerous TV shows including "CSI: Miami", "NYPD Blue", and "Law & Order: Criminal Intent." In 2012, Berkley received her first child, a boy, just a few days before her 40th birthday. In 2013, she married artist Greg Lauren.
DUSTIN DIAMOND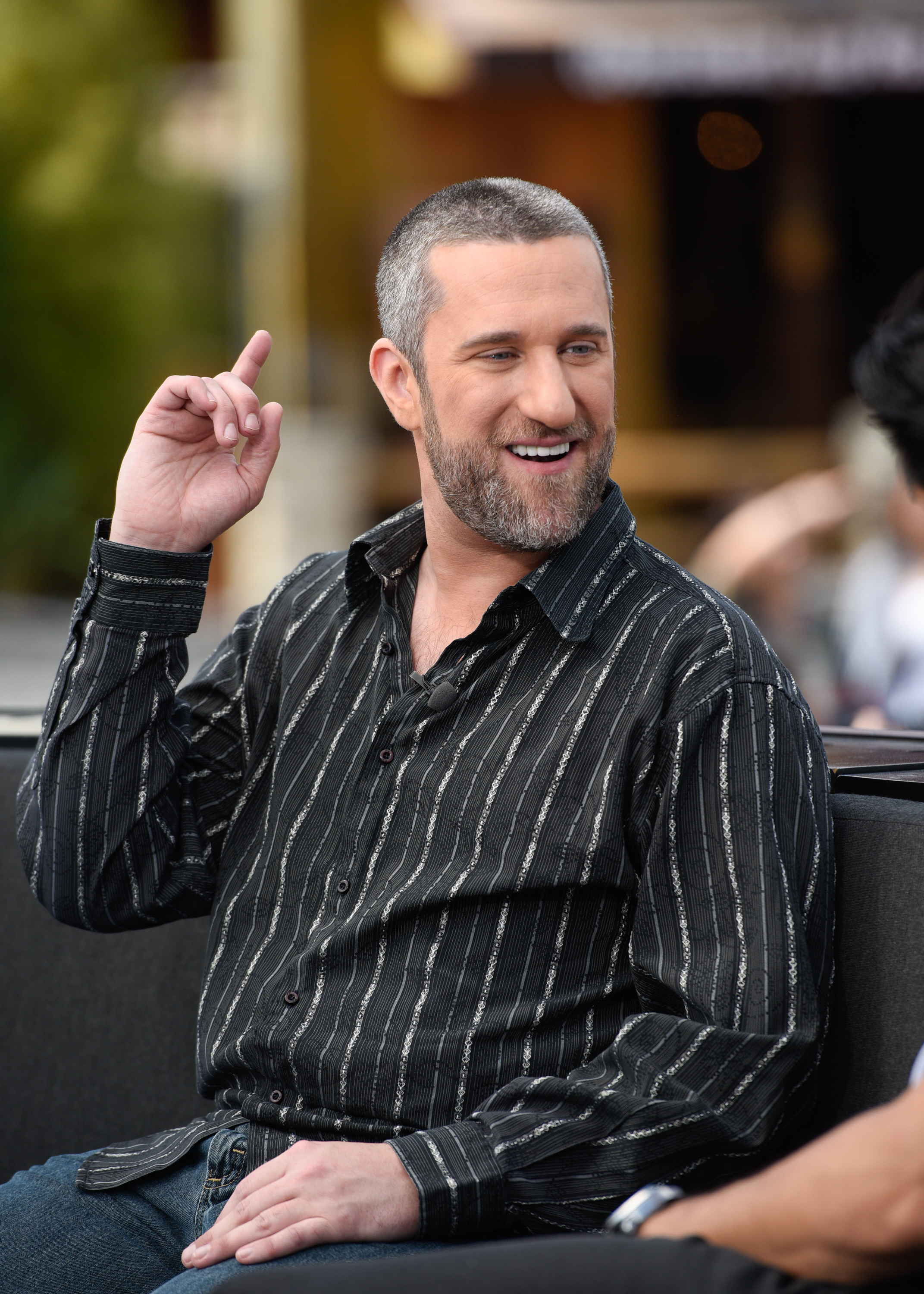 His role as Samuel "Screech" Powers is one of the funniest yet awkward on television. Screech was the nerd of the group that did A.C.'s homework while he protected him from bullying. He has been friends with Zack since kindergarten and is totally loyal to this friendship. After the departure of the series, Diamond participated in several films such as Pauly Shore is Dead and Dickie Roberts: Former Child Star. He also began performing stand up comedy and toured with his show.
In 2009 Diamond published a book where he talked about things behind the scenes while filming Save by the Bell, where he does not leave his castmates. His comments caused discomfort among his colleagues who categorically refuted them. As a consequence of this, Diamond had to explain that the book was written mostly by a ghostwriter and many parts of it were manufactured. Diamond has a band called "Salty the Pocketknife" where he plays bass.
TIFFANY-AMBER THIESSEN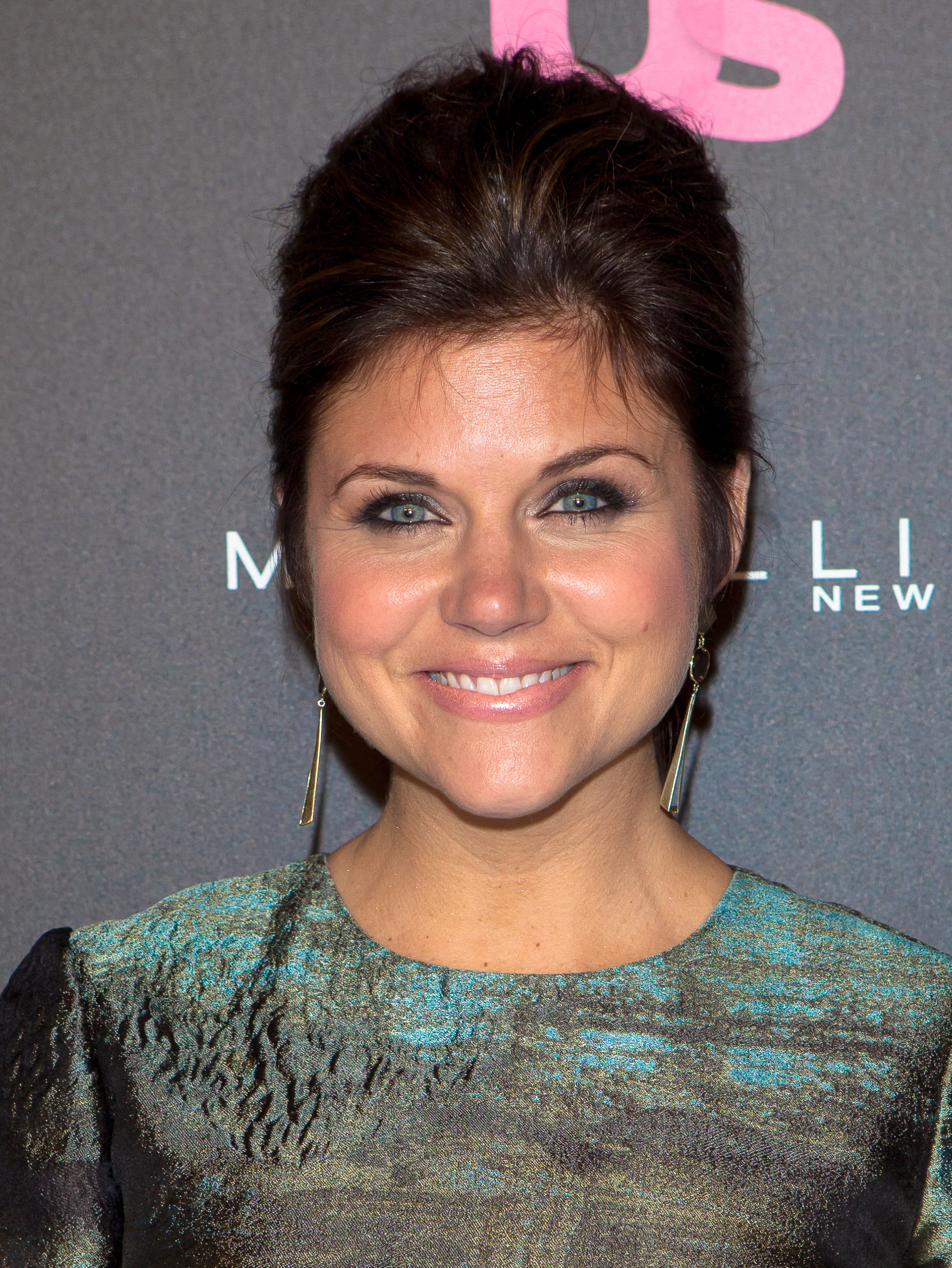 Kelly Kapowski was the most popular girl at Bayside High because she was the captain of the cheerleading, volleyball, swimming and softball teams. Most of the show's events originate from their relationship with Zach. At the end of her contract with "Save by the Bell", Tiffani was part of the successful "Beverly Hills 90212" playing Valerie Malone.
She also appears in movies such as "From Dusk Til Dawn 2" and "The Ladies Man", and in TV shows such as "NewsRadio", "Two Guys and a Girl", and "Good Morning, Miami". Since 2009 she has appeared regularly in the crime series "White Collar." Thiessen has been married since 2005 with actor Brady Smith, the couple has two children.
DENNIS HASKINS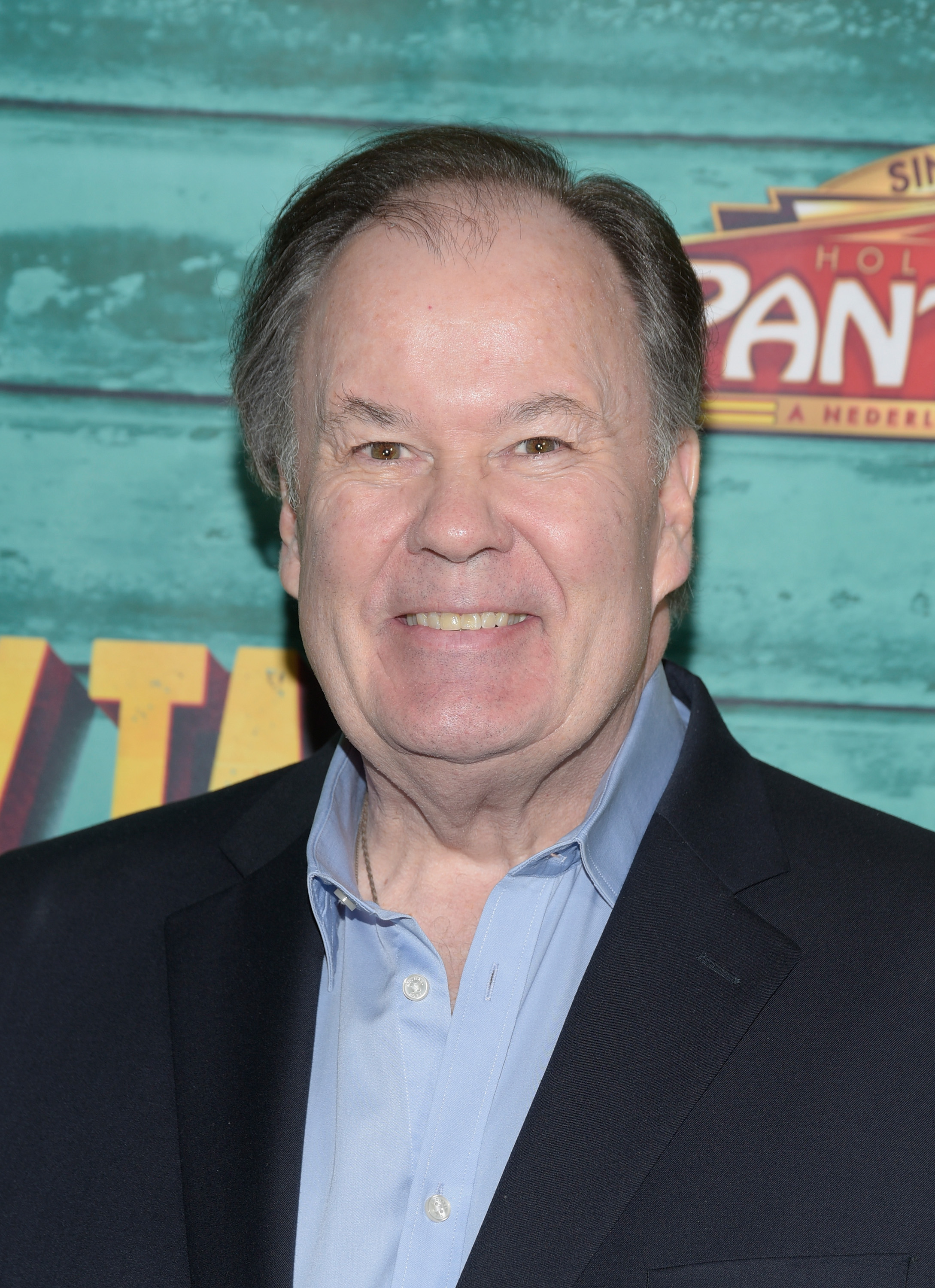 Mr. Richard Belding is the principal of Bayside High School, and along with the six boys, he is one of the recurring characters in the series. Every fan will remember his "Hey, hey, hey, what's going on here?". In spite of his constant vigilance so that the rules are fulfilled, he sincerely cares for the welfare of his students.
Haskins has a career as a singer and in 2009 he released his album Karaoke With Your Favorite Principal Dennis, which includes classic hits such as "California Dreamin", "Brown Eyed Girl," "Georgia," and more. He also continued to appear eventually on TV shows as a guest artist and had a role in "A Million Ways to Die in the West" as the Snake Oil Salesman.
ED ALONZO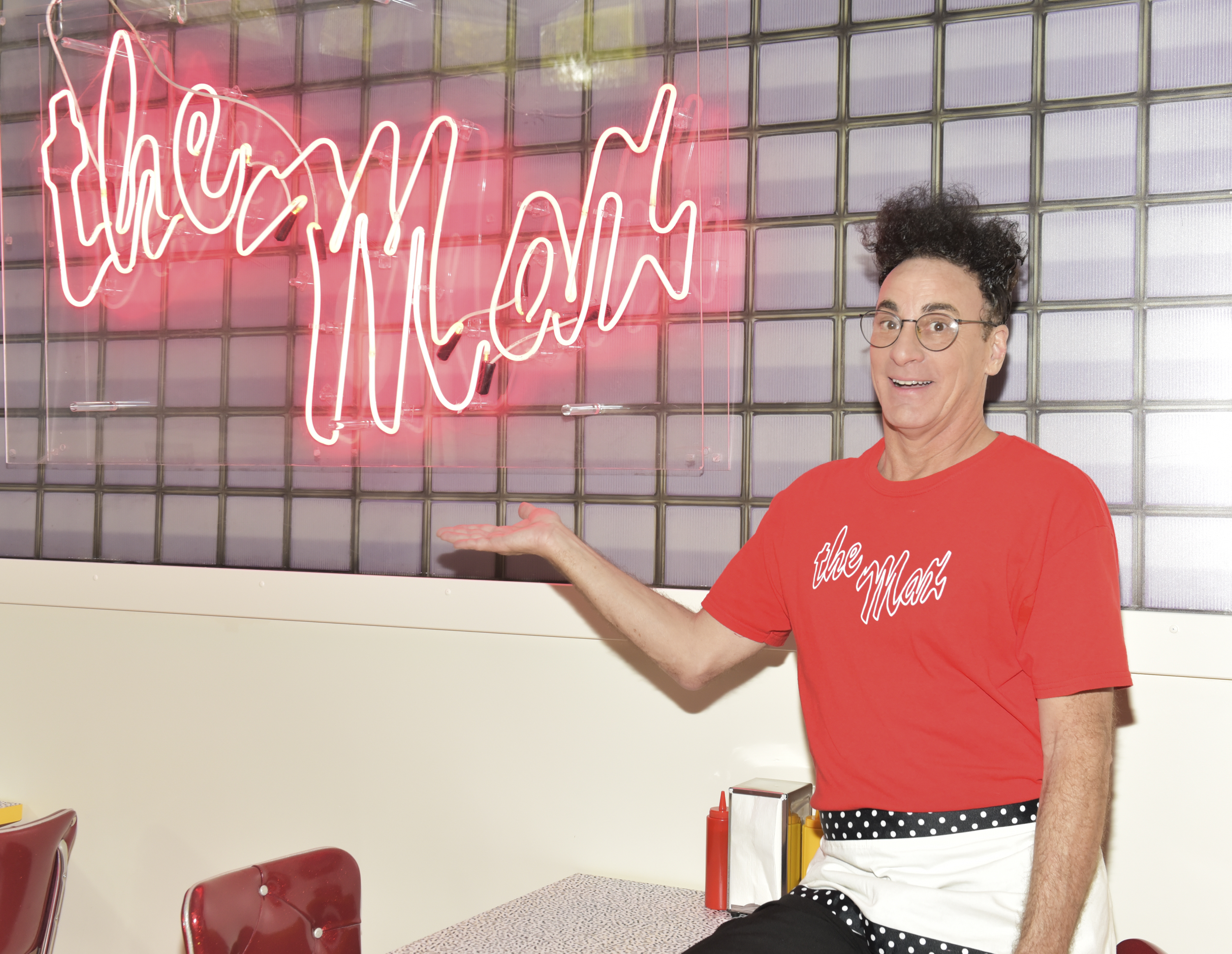 This compilation cannot be complete without Max, the owner of the lunch local next to Bayside High, who with his magic tricks put a touch of humor to the show. Alonzo continued to work as a comedian and as a magician, working with the greats of the world of music and entertainment, such as Michael Jackson on his final tour and with Britney Spears on her tour The Circus.
LEANNA CREEL
Creel was known for her role as the motorcycle-riding tough girl, as well as Zack's one-time love interest, Tori Scott. However, it looks like Leanna's acting career ended along with the show. After her credit in 'Saved by the Bell,' the only other appearances the actress made were small parts in the films 'Freeway' and 'The Cell.'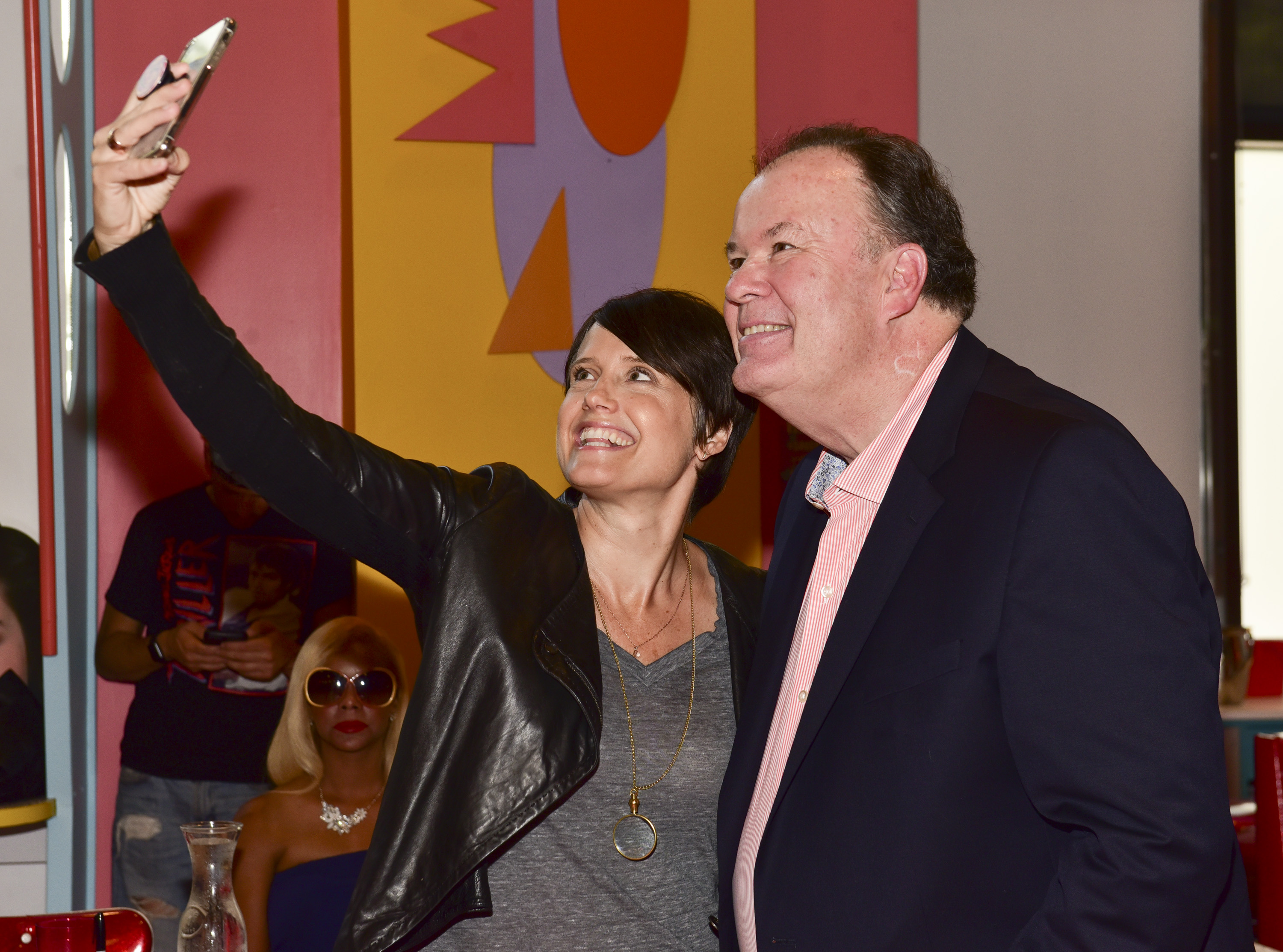 Rather than pursuing a career in acting, Creel founded two production companies and now runs Creel Studio. The company specializes in wine, food, and real estate, together with her wife, Rinat Greenberg. The couple has two sons together.
TROY FROMIN
Even while he was starring in 'Saved by the Bell,' playing the dumb jock, Ox, Tony Fromin was playing in a number of different horror movies, alongside some television appearances. Fromin continued to act until he decided to take a 16-year hiatus in 1999.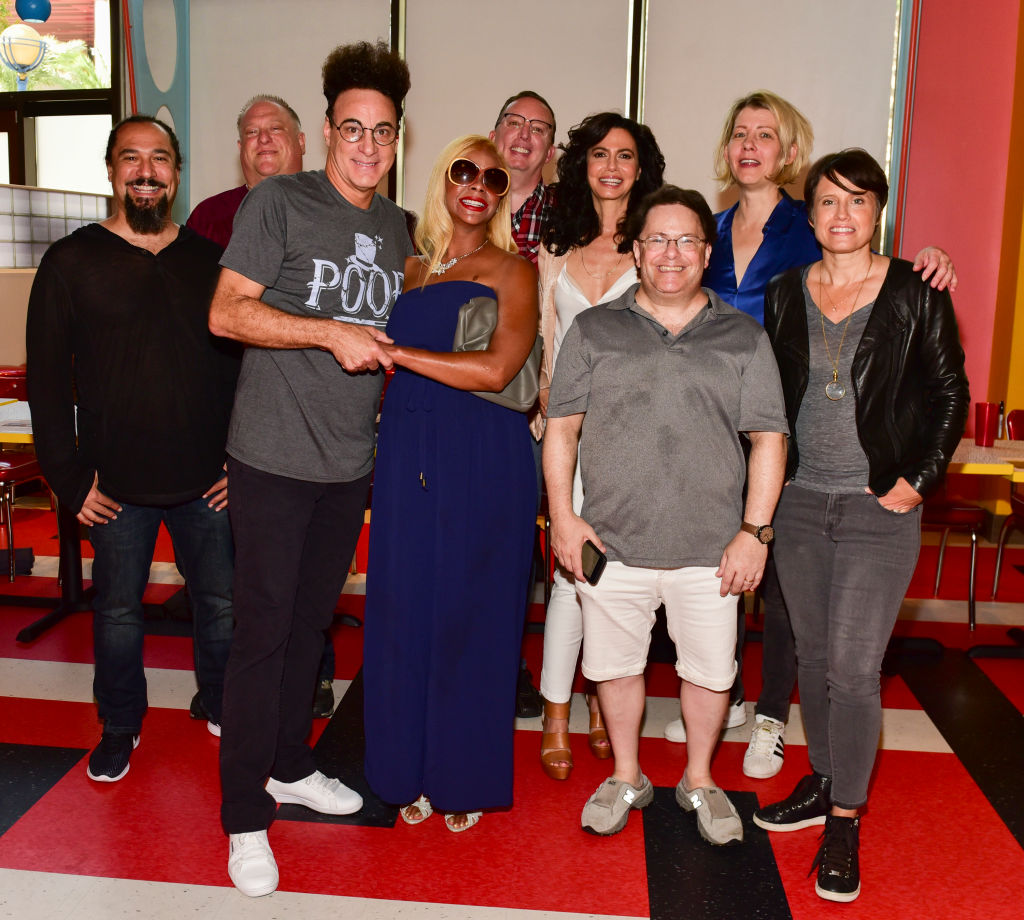 Tony returned to the screen with shows like 'Grey's Anatomy,' and 'Murder in the First,' but still manages to stay true to his horror roots! The actor recently appeared in 'Bikini Car Wash Massacre', 'It Wants Blood!', and the comedy 'Horndogs Beach Party.'
LEAH REMINI
Remini played one of Zack's summer love interests, Stacey Caros, in the series. She ended up sticking around for seven episodes. Ever since her time with the show, Remini was featured in various shows that lasted a lot longer.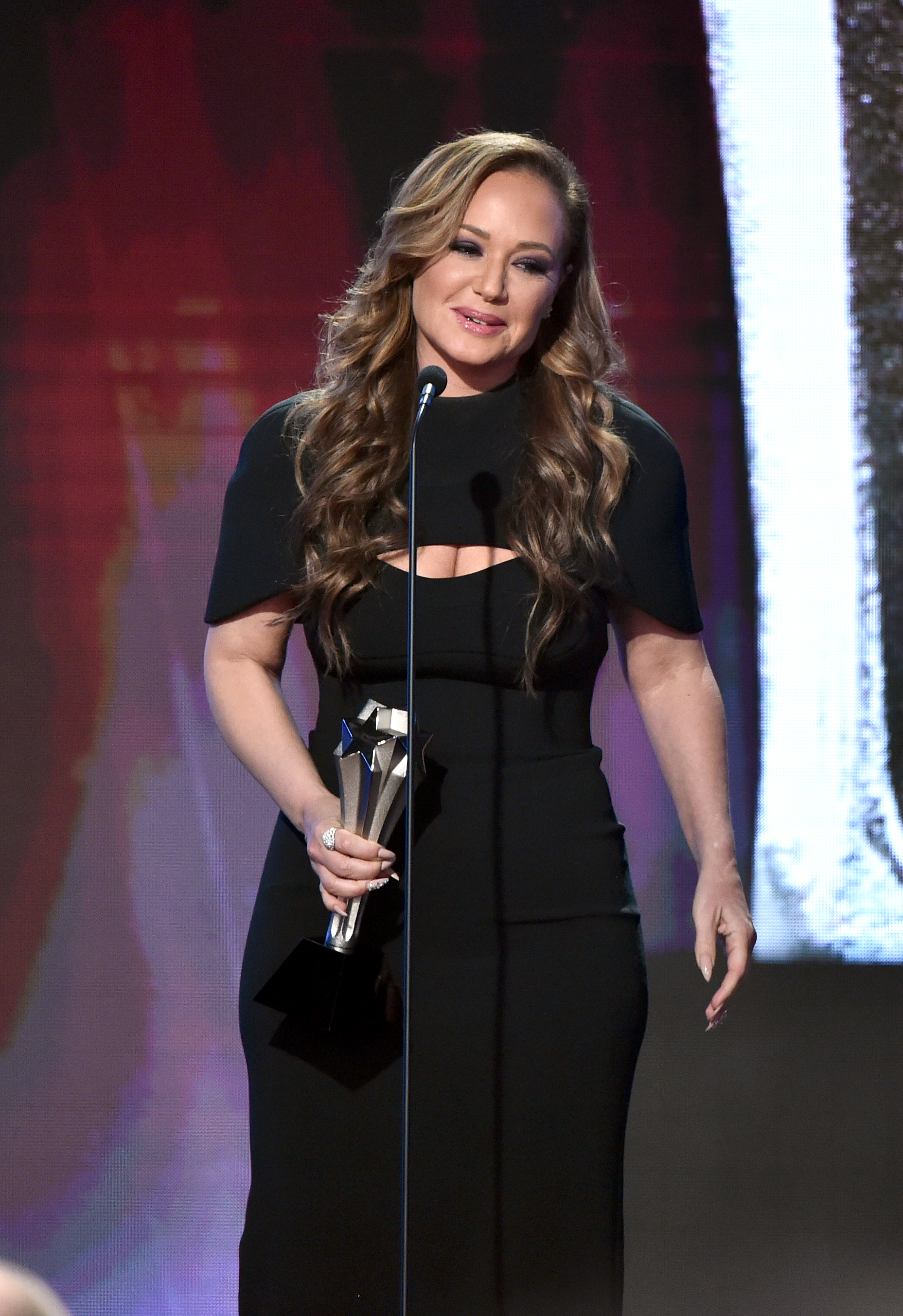 This includes 'The King of Queens,' 'Family Tools,' 'The Exes,' 'The Talk,' and her most recent work, 'Kevin Can Wait.' Leah also became known for producing and hosting the A&E docu-series ' 'Leah Remini: Scientology and the Aftermath.'
ERNIE SABELLA
Sabella portrayed Leon Carosi in 'Saved by the Bell,' where he acted as Stacey's father and the gang's summer boss at the resort. But, this wasn't the role he was most famously known for. In fact, Ernie's most prominent gig was voicing Pumba in the 1994 'The Lion King,' plus all of its sequels and video games.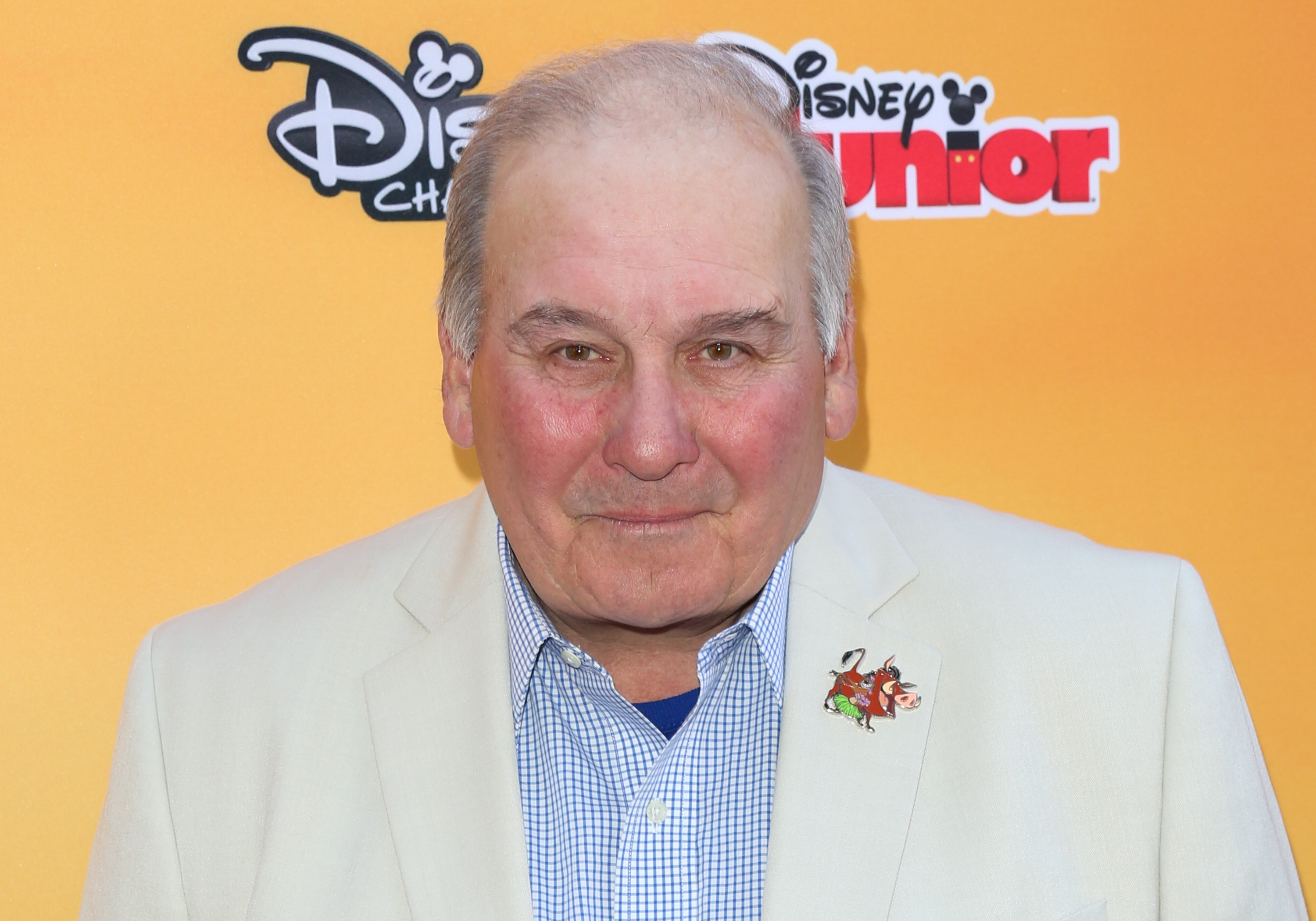 Although the actor was credited with other roles as well ('Newhart,' 'The Facts of Life,' 'Perfect Strangers' and 'Hill Street Blues') before his Pumba feature, Sabella is currently working on reprising the character! This includes his current job in the Disney Junior series 'The Lion Guard.'
TORI SPELLING
Tori Spelling became extremely popular for her small role in the series, where she played Violet Bickerstaff, a nerdy character that dated Screech. Her role on 'Beverly Hills, 90210,' also earned the star copious amounts of publicity and fame, which ended up leading to steady work within the show business.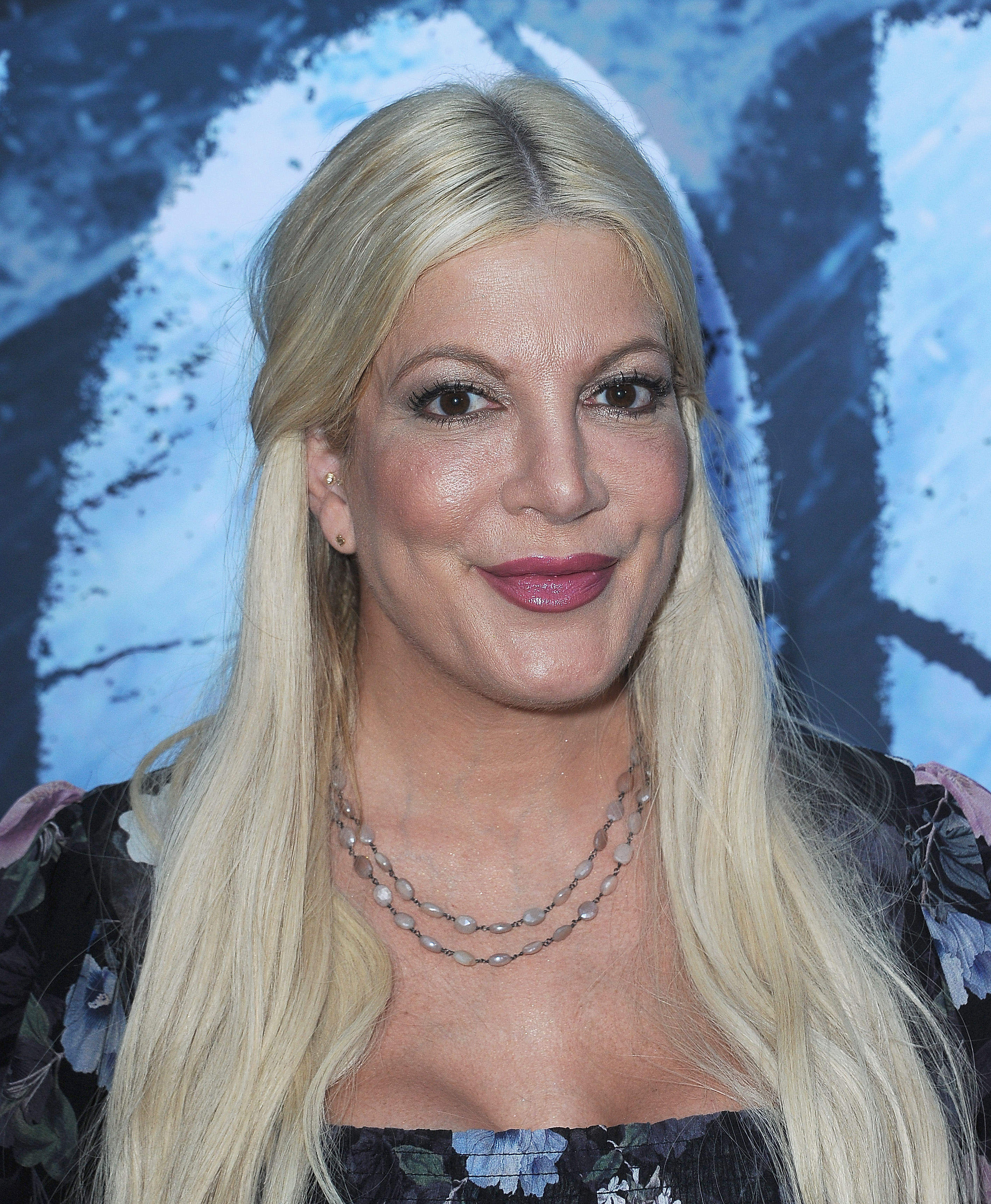 However, once her reality show, 'Tori & Dean: Home Sweet Home,' was canceled in 2012, Spelling's career and personal life took a spin. The actress managed to quickly rebound from her financial troubles, and was recently seen on 'The Masked Singer,' 'BH90210,' and 'The Last Sharknado: It's About Time.'
SAVED BY THE BELL REUNION
The American sitcom of the 90s; 'Saved By The Bell' was so compelling that we haven't forgotten about it. This is why we're happy about the reunion of the remarkable cast. When they were at the Fan EXPO Canada, Mario Lopez, who starred as AC Slater on the show, said that if the show is resumed, they would have a lot to explain about their current ages.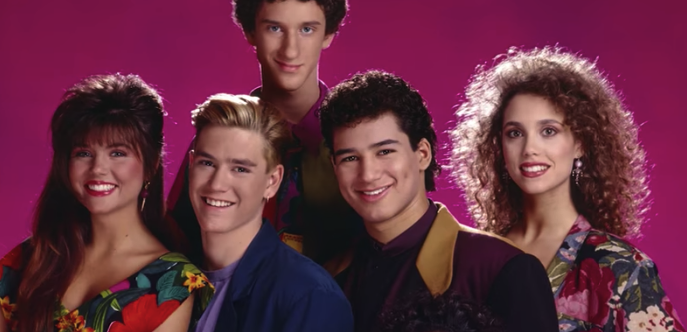 He said:
"Obviously we couldn't be in high school still, so you'd have to be creative with the premise. But it's fun to think about. And who knows? You never say never."
Zack Morris, acted by Mark-Paul Gosselaar chipped in saying:
"There are talks, and there's always talks. I just heard recently there are talks."
Elizabeth Berkley, who portrayed Jessie Spano said a get-together "has to be right."
Mark-Paul further said;
"We know about it. All three of us know about it, this person that's going to tackle it."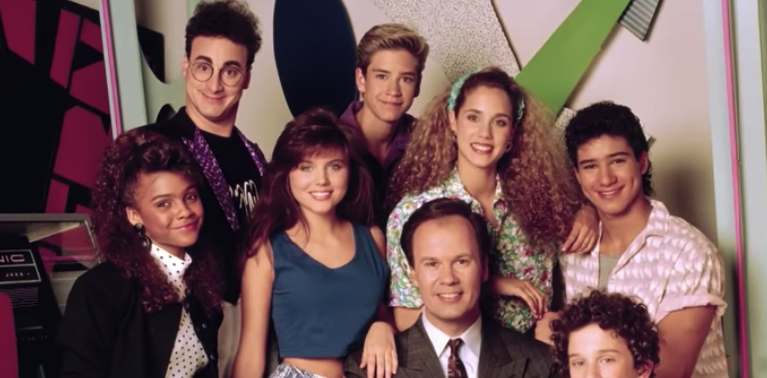 He also said that if it was possible, he's positive that the cast would love that, but presently they haven't gotten a perfect idea. Lopez also agreed that they haven't.
"Not yet, but we would like to," Gosselaar continued. "We've always talked about it."
In April 2019, the three of them got together for dinner in celebration of the show's 30th anniversary alongside co-stars Kelly Kapowski, Tiffani Thiessen and Dennis Haskins.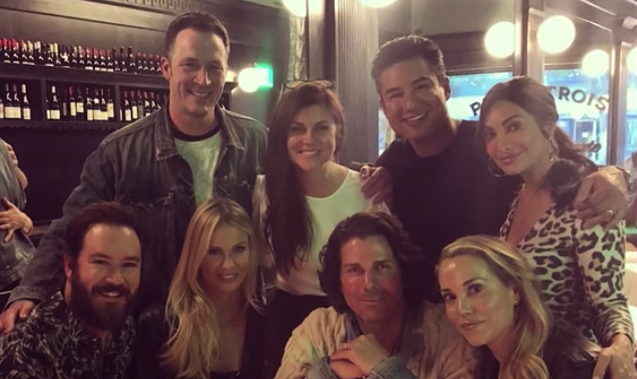 THINGS YOU DIDN'T KNOW ABOUT 'SAVED BY THE BELL'
In remembrance of the sitcom, we're here to tell you things you didn't know about the series. For example, Gosselaar was in a relationship with three of his female co-stars while the show was on. He dated Thiessen, Voorhies, and Berkley at different period of time.
Lopez disclosed that he also dated one of the fellow actresses, Thiessen, which caused a little bit of tension on set which put the creator of the series, Peter Engel, in a weird position of filling in the shoes of a parent. Another thing you didn't know was that Gosselaar was a brunette but had to dye his hair blond every two weeks for the show.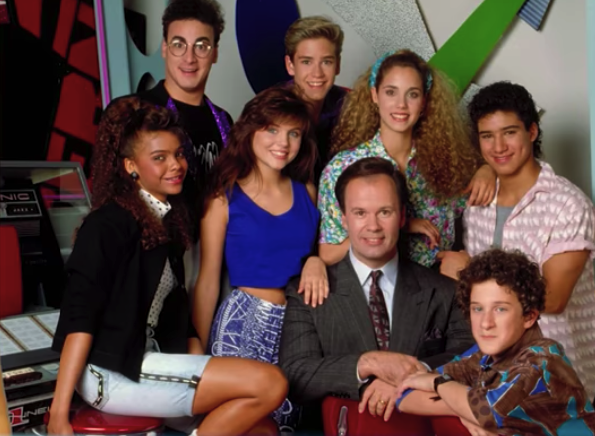 Although Haskins was the principal in more than 200 episodes of 'Saved By The Bell,' he just graduated from college four years ago. He bagged a degree in theater from the University of Tennessee at Chattanooga.
Although the show might've ended over two decades ago, these stars for sure made enough of an impact in our hearts that they still managed to stay relevant today! Which character from 'Saved By the Bell' was your favorite? Let us know in the comments below!
Click 'Continue reading' to find out how Albert from 'Little House on the Prairie' looks now. He is 52 years old and looks more handsome than ever!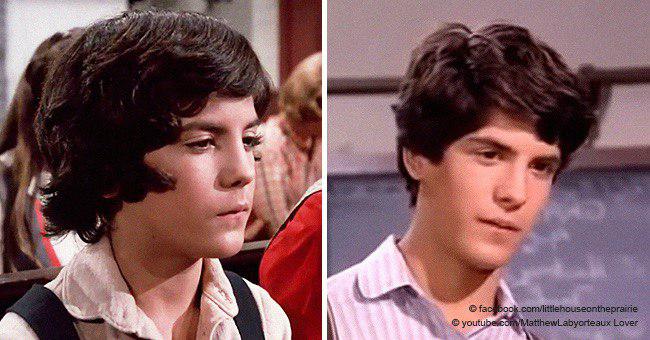 Sources: YardBarker, MSN, Digital Spy