Hotels Can Be Funny And Creative [Photos]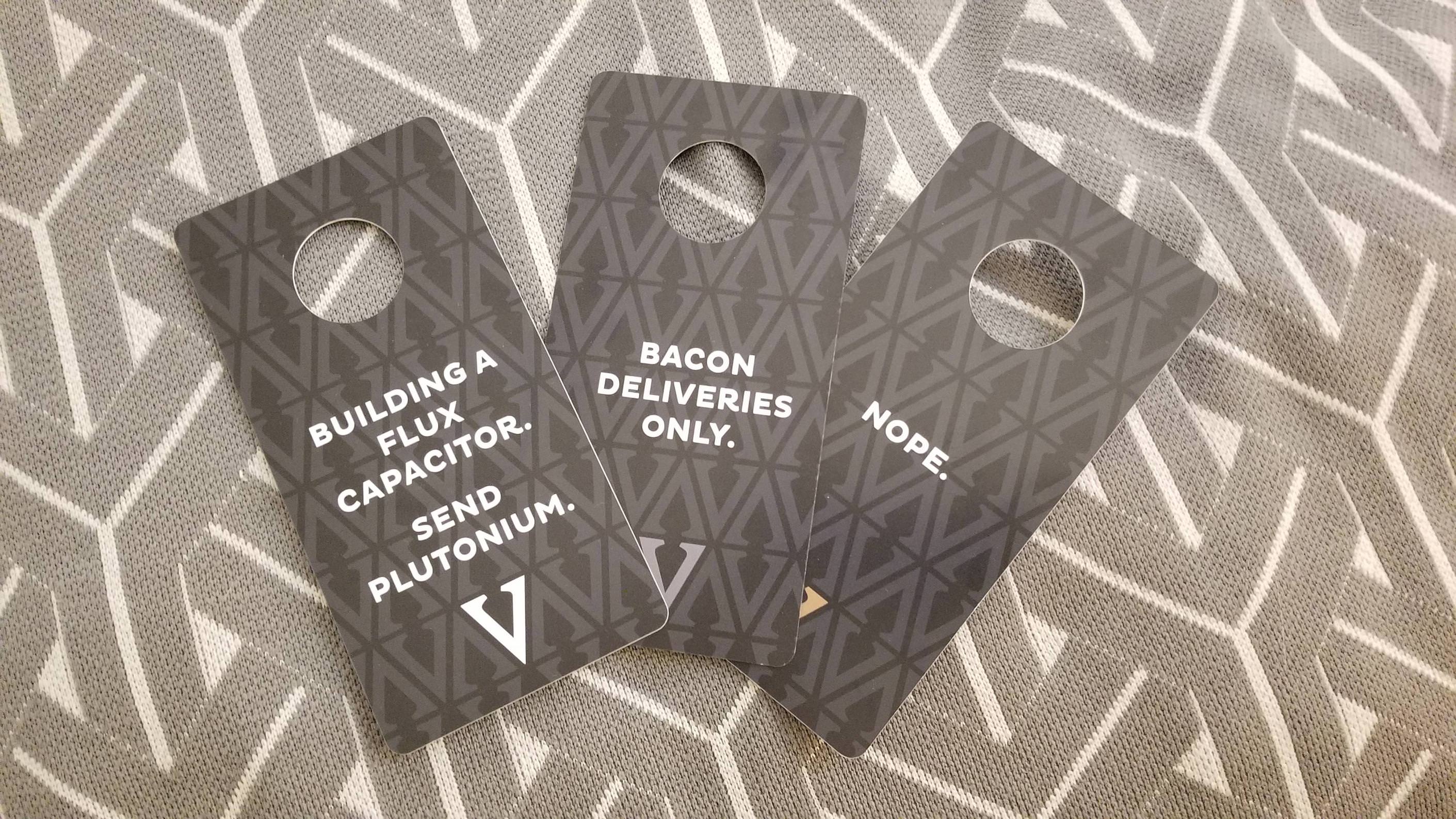 There is no limit to the lengths some hotels go to when it comes to creativity. Forget about having a boring stay at one of the places from our list! Their staff surely knows how to put a smile on its guests' faces, and make them feel as at home as possible at the same time. We were truly surprised by some of the creations!
Spouse Disposal Unit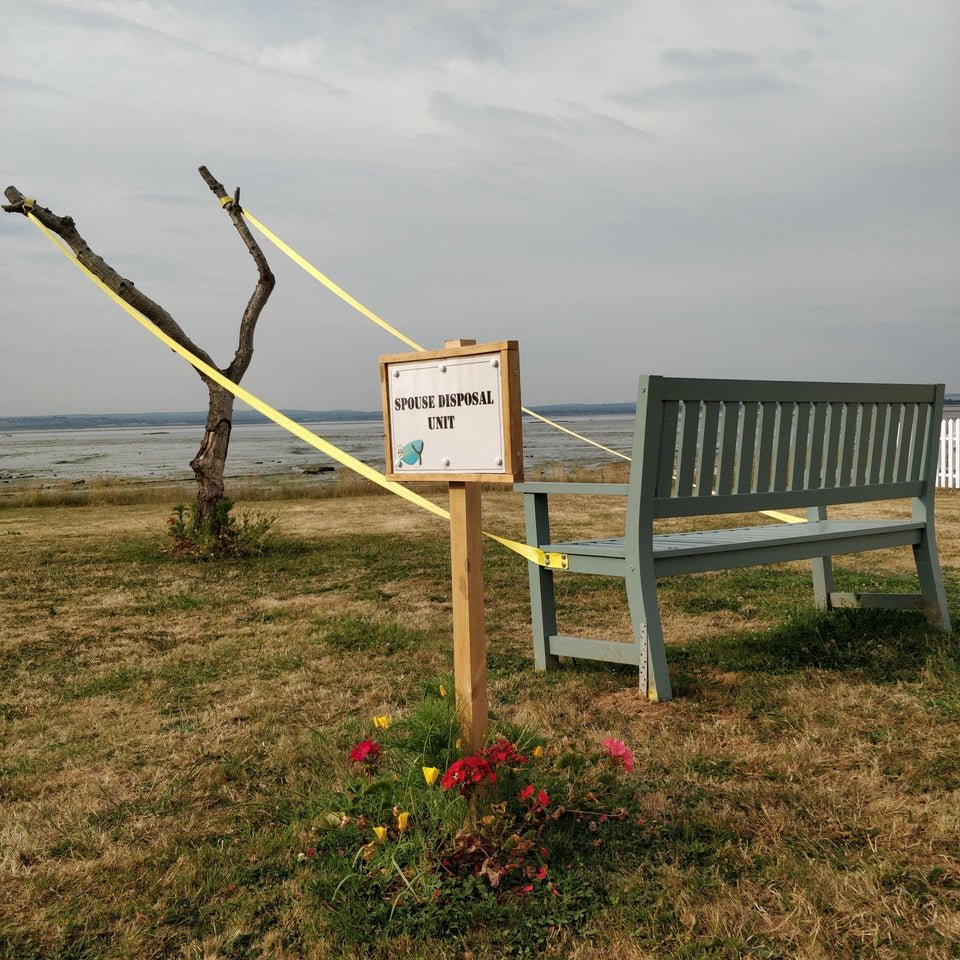 We all know vacation can get pretty stressful, and having to spend so much time with your significant other can lead you to despair. A certain hotel played a joke on this and created a spouse disposal unit, meant to help launch your annoying partner into the ocean. Definitely, something to lift the spirits of anyone amidst a fight. How can you stay angry with this kind of humor?
Appropriate Kids Menu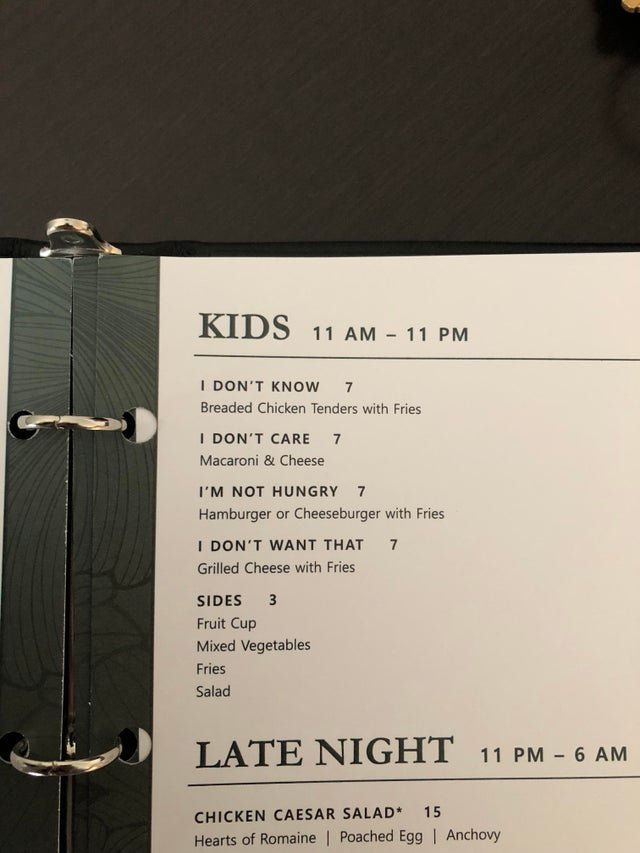 Ordering in restaurants with children can be a nightmare, and we all know their often unspecific answers when we ask them what they would like to eat. A hotel came up with a genius menu idea for all those youngsters who just can't seem to name the food they want. 
Hotel Beehive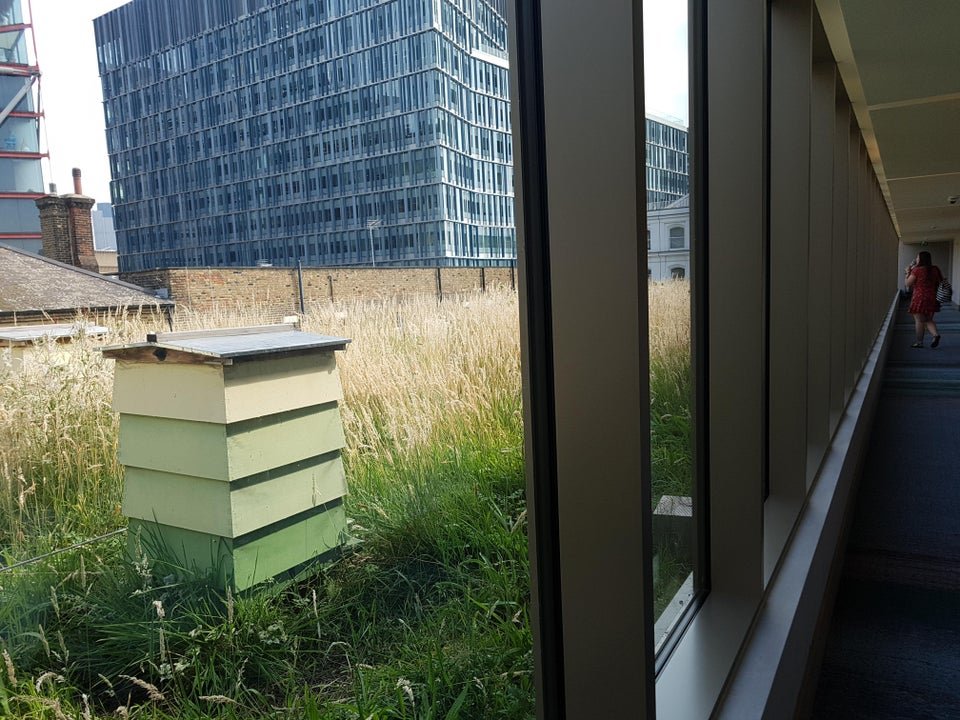 You might not think of beekeeping as something hotels would be into, but you are mistaken. One hotel in London has a beehive on its roof, not only helping the environment and saving bees but also quite a surprise to any guest who might open their window on a summer morning.
Sci-Fi Hallway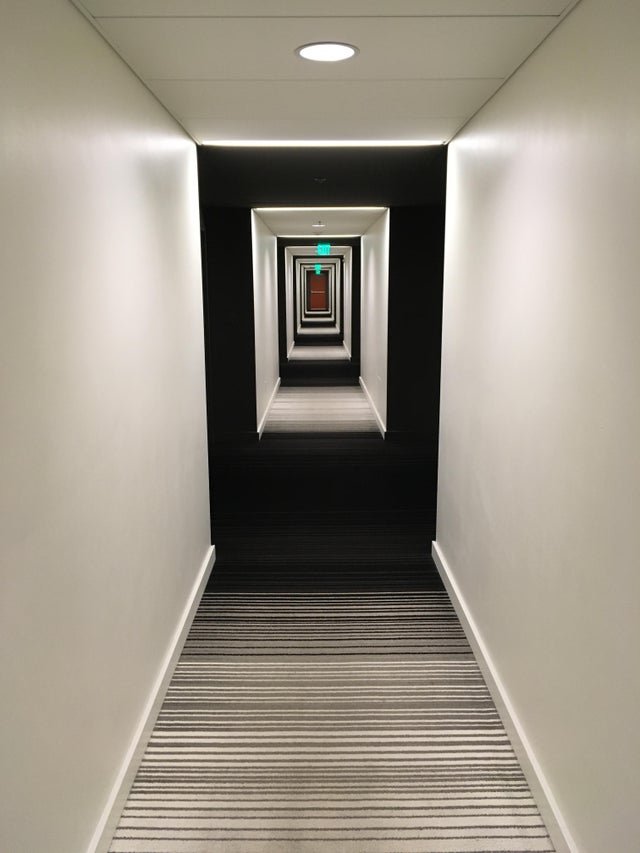 If you ever wanted to stay in a sci-fi hotel, this one might just be the perfect choice for you. With special lighting installed in its hallways, the corridors look super modern and alien-like, and we definitely appreciate the creativity the hotel designers showed when making this.
Plant Friend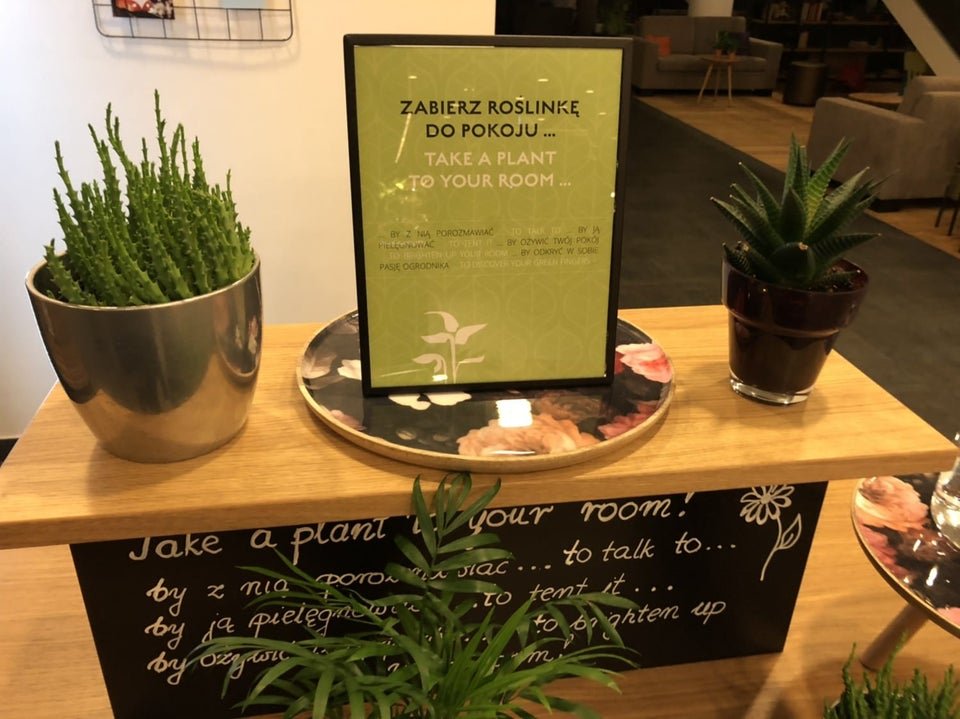 Traveling for work often means we have to stay in a hotel room all by ourselves. A hotel in Poland recognized that this might be quite a sad experience for some, and decided to offer its guests the option to take a plant to their room to keep them company. Whether you take it up to talk to it, or just let it purify your air, it's certainly a great thought on the side of the management. 
Electricity PSA
This one is for the history buffs out there! If you ever wondered how it must have felt like staying in a hotel decades ago, this hotel will help you relive it. They featured a leaflet about how to use electricity, and the basic instructions surely take us back.
Shampoo Thief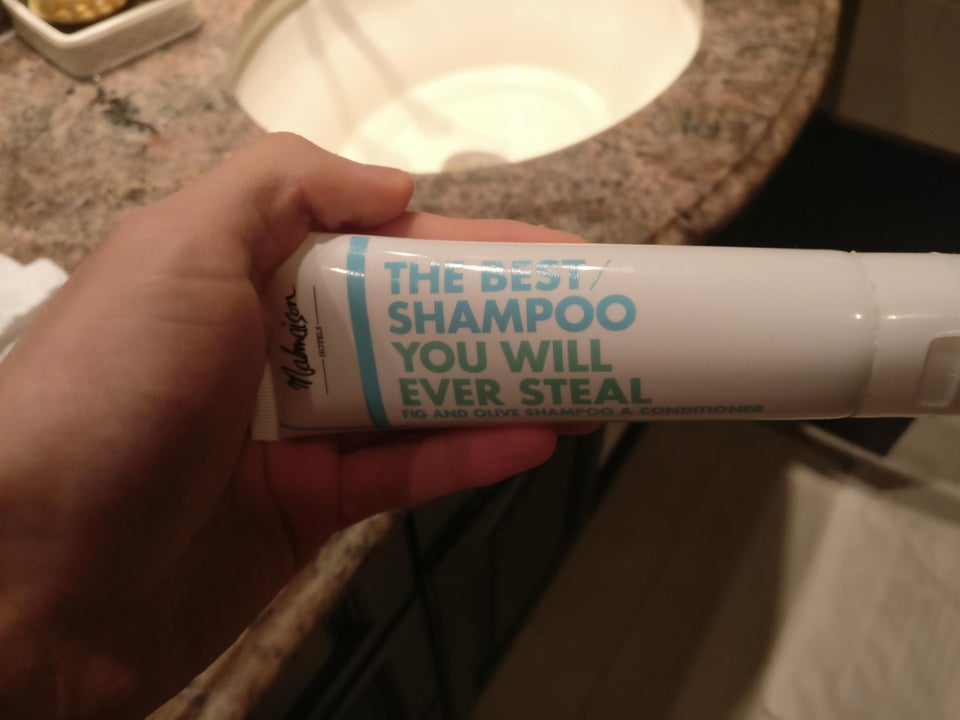 Who are we kidding, we all stole toiletries from hotels before. The small-size bottles fit just perfectly in our carry-on, and they surely are useful. A hotel played a joke on all its guests by making it quite clear that this will be the best shampoo they will ever steal.
Coconut Weather Station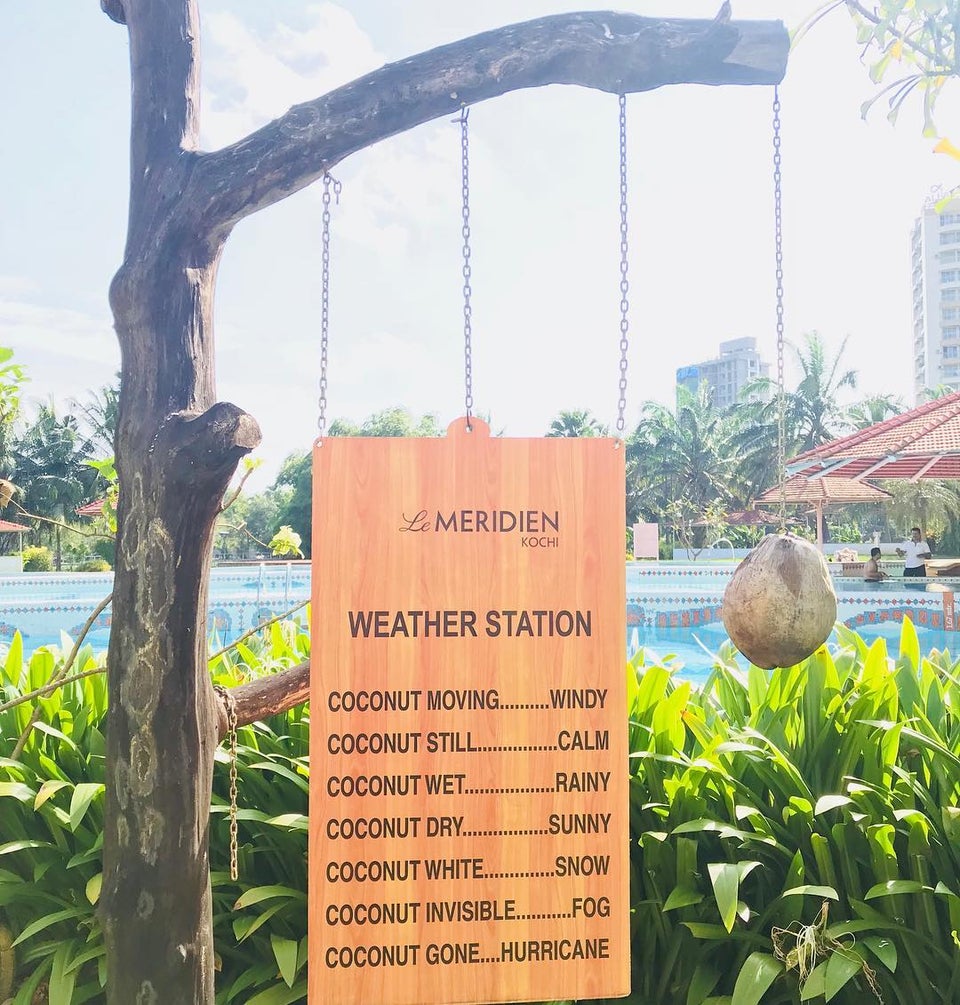 Some of us tend to get pretty obsessed with the weather on our holidays, as no one wants wind, rain, or cloudy skies. One hotel figured out a way to help its guests stay in the loop of all weather conditions and installed this coconut on a tree. Based on how the coconut is moving, the hotel guests are able to tell what is going on weather-wise, and we bet you have never seen a cooler way to predict a storm.
Towel Monkey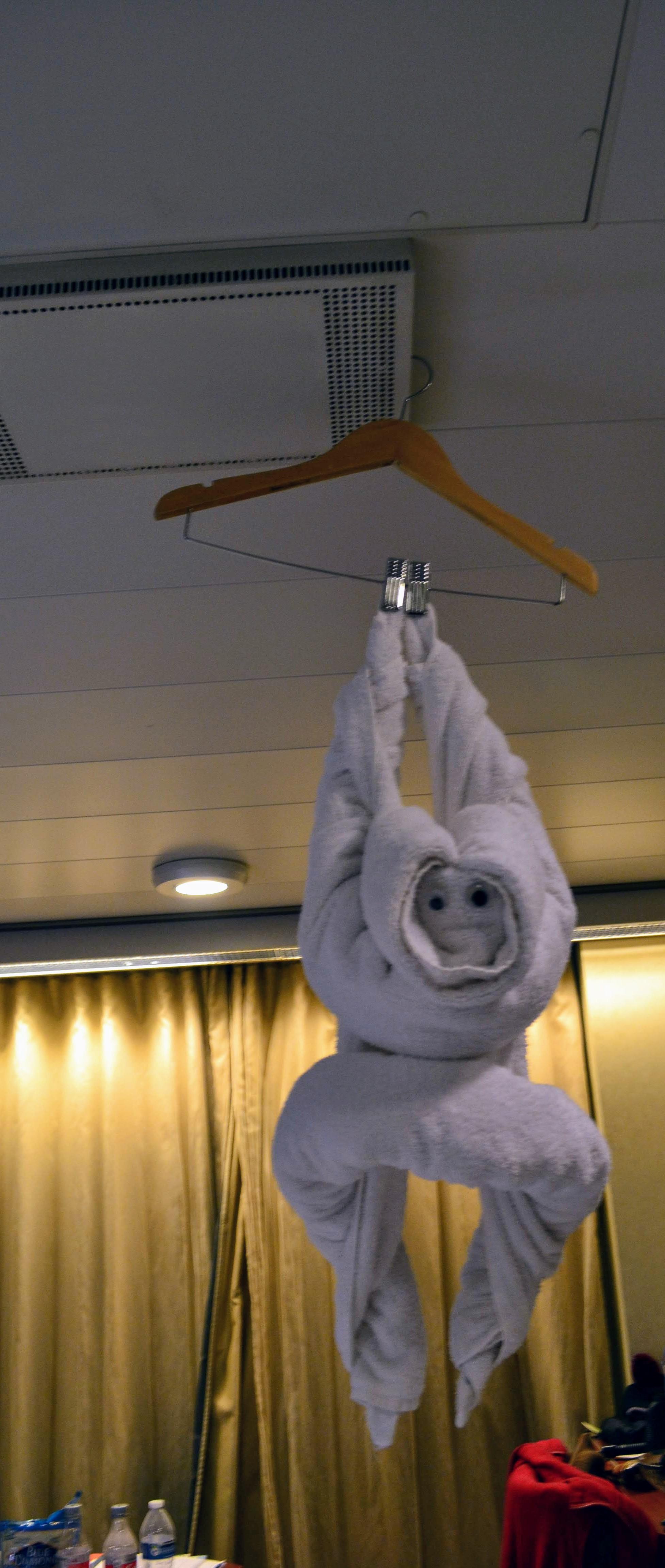 Hotel maids are well known for their creativity when it comes to towel art. One such maid surprised the room guest when she made this monkey on a hanger. We have seen many various animals crafted out of towels, but this has to be one of the best ones out there.
Stair Instructions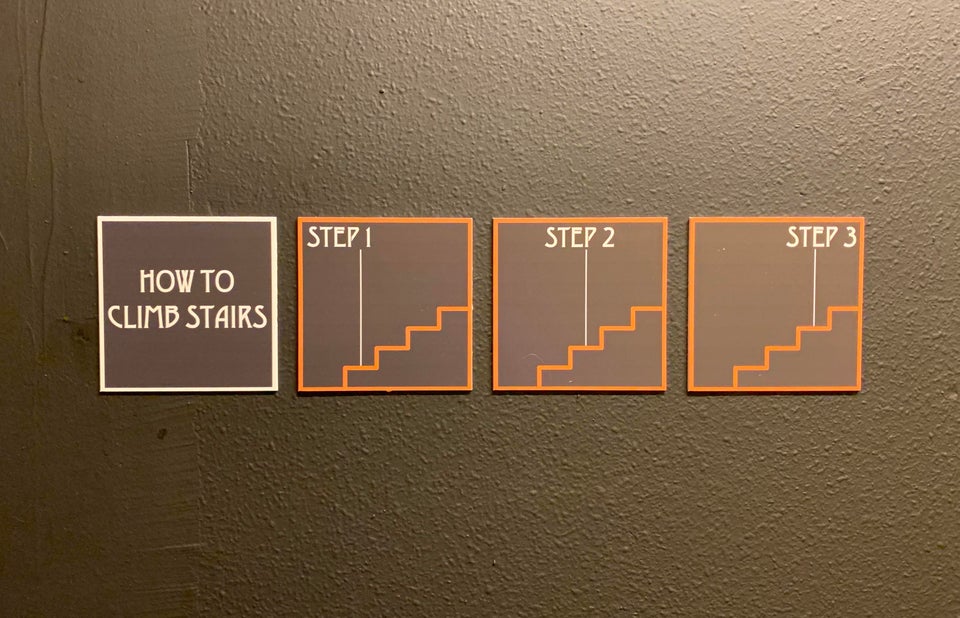 Leave it to hotel designers to add some quirkiness to your stay! One hotel clearly wanted to make its guests giggle when accessing the stairway, as they included detailed instructions as to how to climb stairs. Definitely not useful, but for sure very funny.
Return To Owner If Lost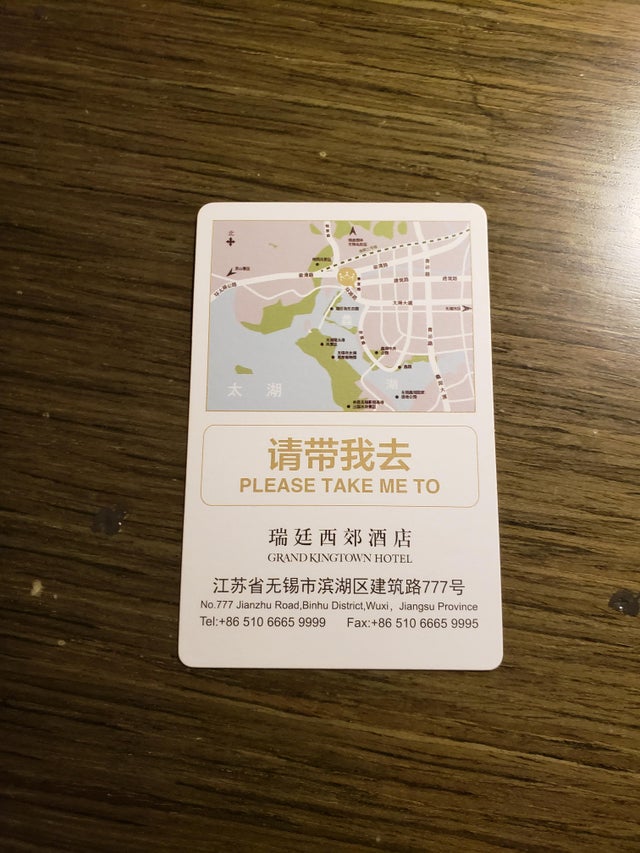 We sometimes tend to get disoriented when visiting a foreign place. Add a few late-night drinks on top of it and it might be difficult to find our way back to the hotel. There is a solution to this though! One hotel created a card to give to all its guests, giving clear instructions to the taxi driver. We can all rest easy knowing we will make it to bed in the end!
Soap Dispenser Grater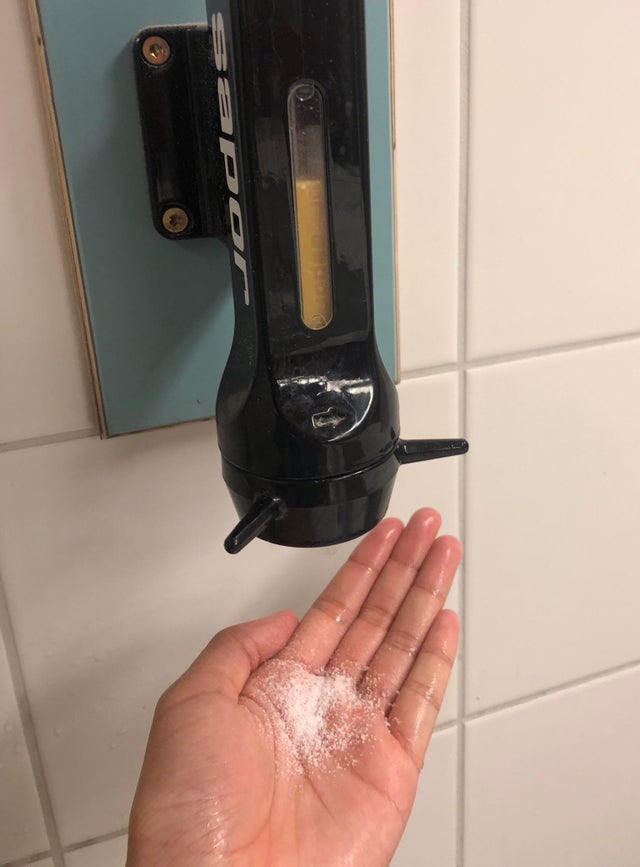 In case you got a bit bored with the way soaps were presented at your hotel, no worries, there is still hope for creativity somewhere. One hotel will dispense your soap through a grater, and you will definitely feel like you are washing yourself with grated cheese. Quite an experience!
Shower Trick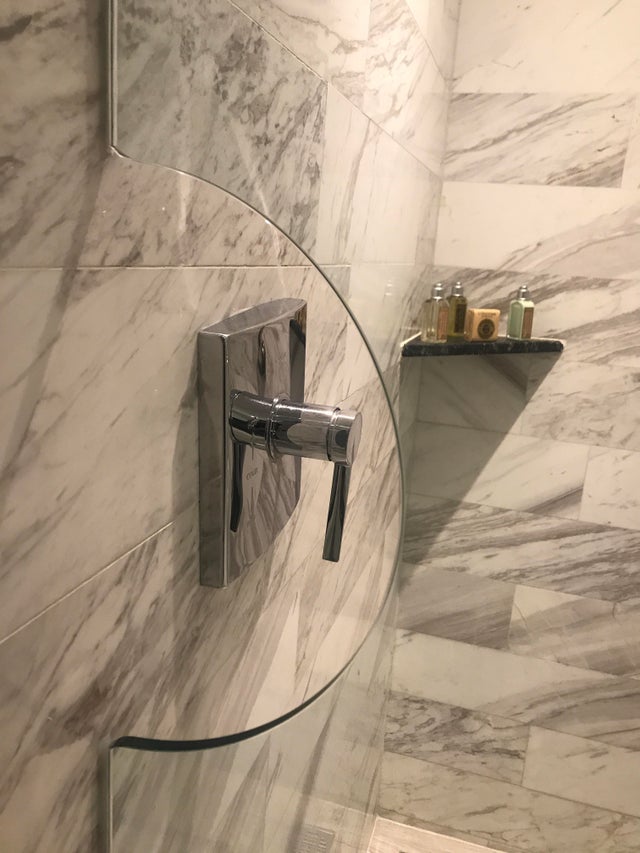 It's the little things that count in life. This hotel knew people would prefer to get in a shower that's warm already, so they installed a special way for guests to turn on the hot water before stepping in. It's so genius that we are now thinking of doing this at our own home too.
Eclipse Time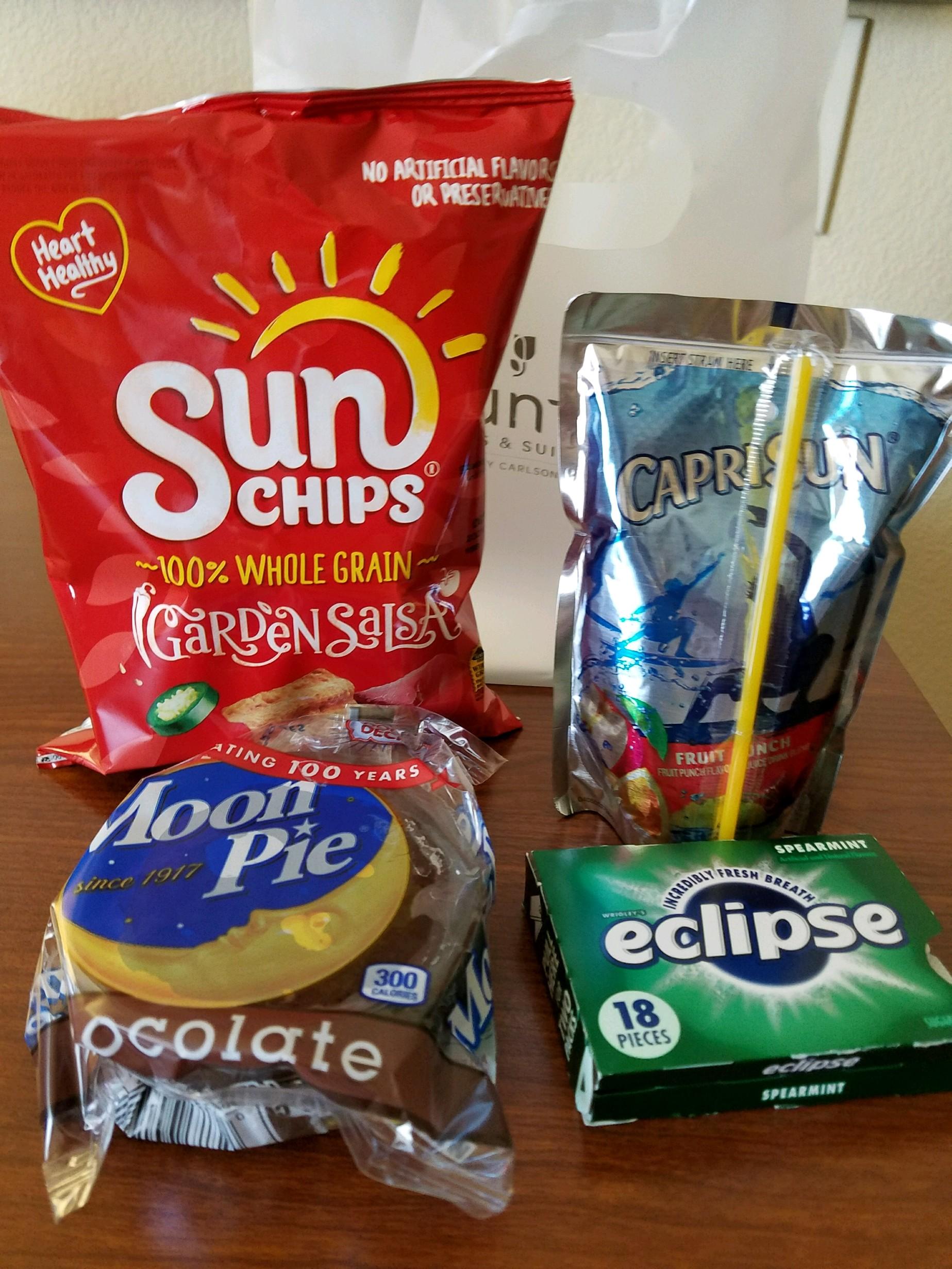 Eclipse watching is a big deal, and we really appreciate that this hotel thought so as well. Providing themed snacks for all its guests on the day of the event, the hotel management definitely scored extra bonus points with us. 
Do Not Disturb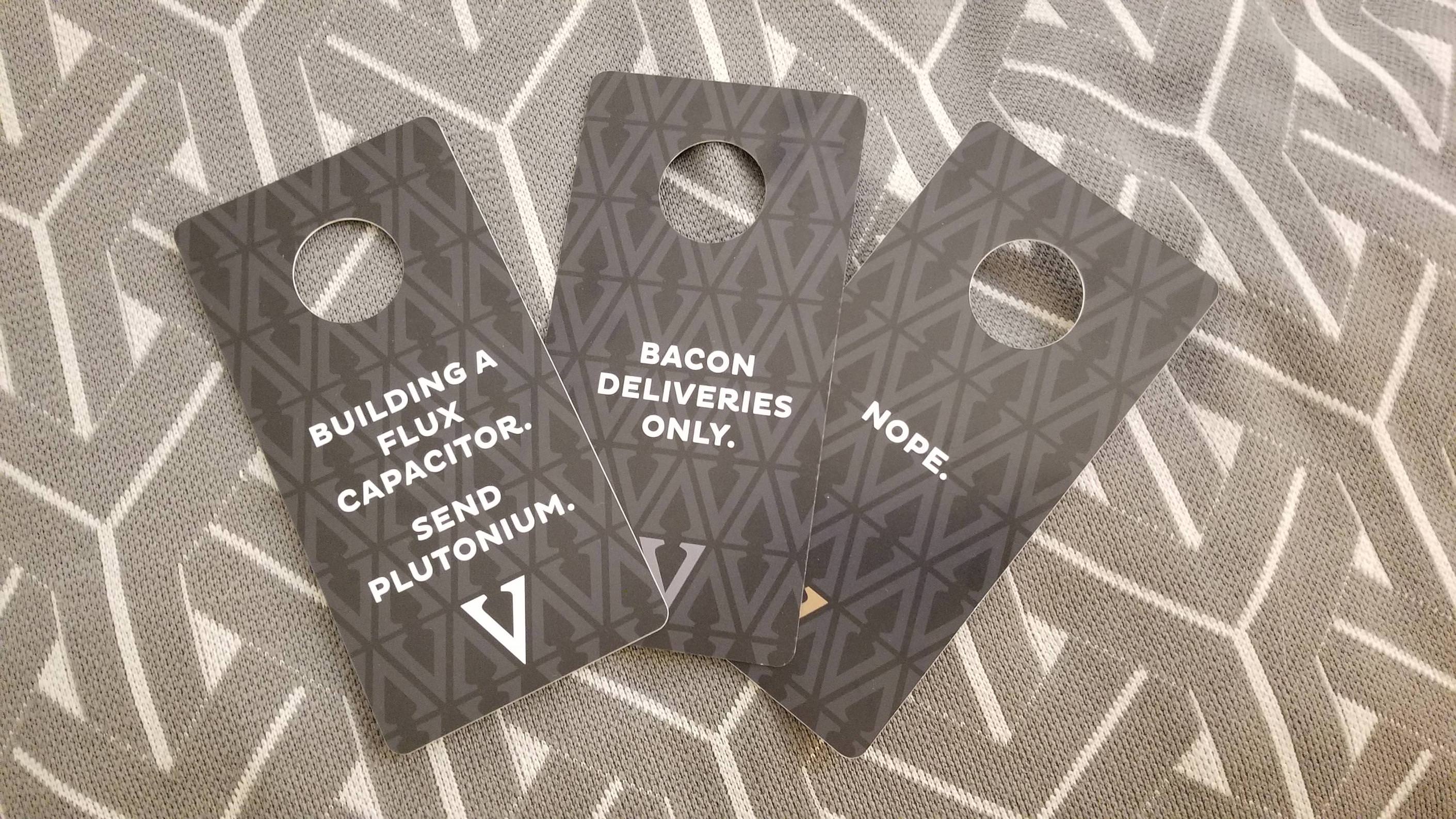 To be honest, we are pretty tired of the same old Do Not Disturb signs you can put on your hotel door. But we like what we see at this hotel which decided to spice things up and make their signs much more creative. Bacon deliveries for us anytime, please!
These are some of the most genius, funny, and useful things we ever saw at hotels. It just goes to show that hotel staff is never short of creative ideas, and we are definitely hoping more hotels get even more playful with their guests.
Sources: Demilked, The Life Newspaper, Bored Panda, Hotel Management, Life Listener