The Most Unique Restaurants In The World
Food tourism is a real thing, and seeing all the unique restaurants in the world just makes us want to go and experience them all. Far from just places where you get to taste local cuisines or experimental dishes, these restaurants are all about the extra dose of magic. No matter what your taste, there is something for everyone!
The Rock Restaurant, Zanzibar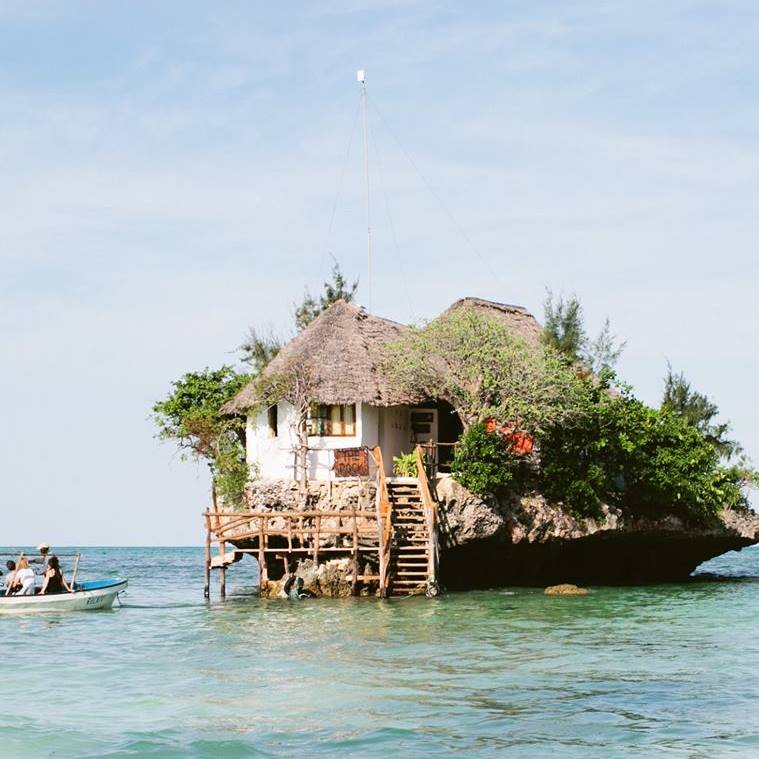 What once used to be a local fisherman's post, has now turned into a restaurant people travel to for days! The Rock Restaurant in Zanzibar is as remote as can be, perched on a small rock which forms an island onto which nothing else but the structure fits! You can enjoy delicious food here, and take a post-meal dip in the crystal clear waters to complete your exotic experience.
Rollercoaster Restaurant, Austria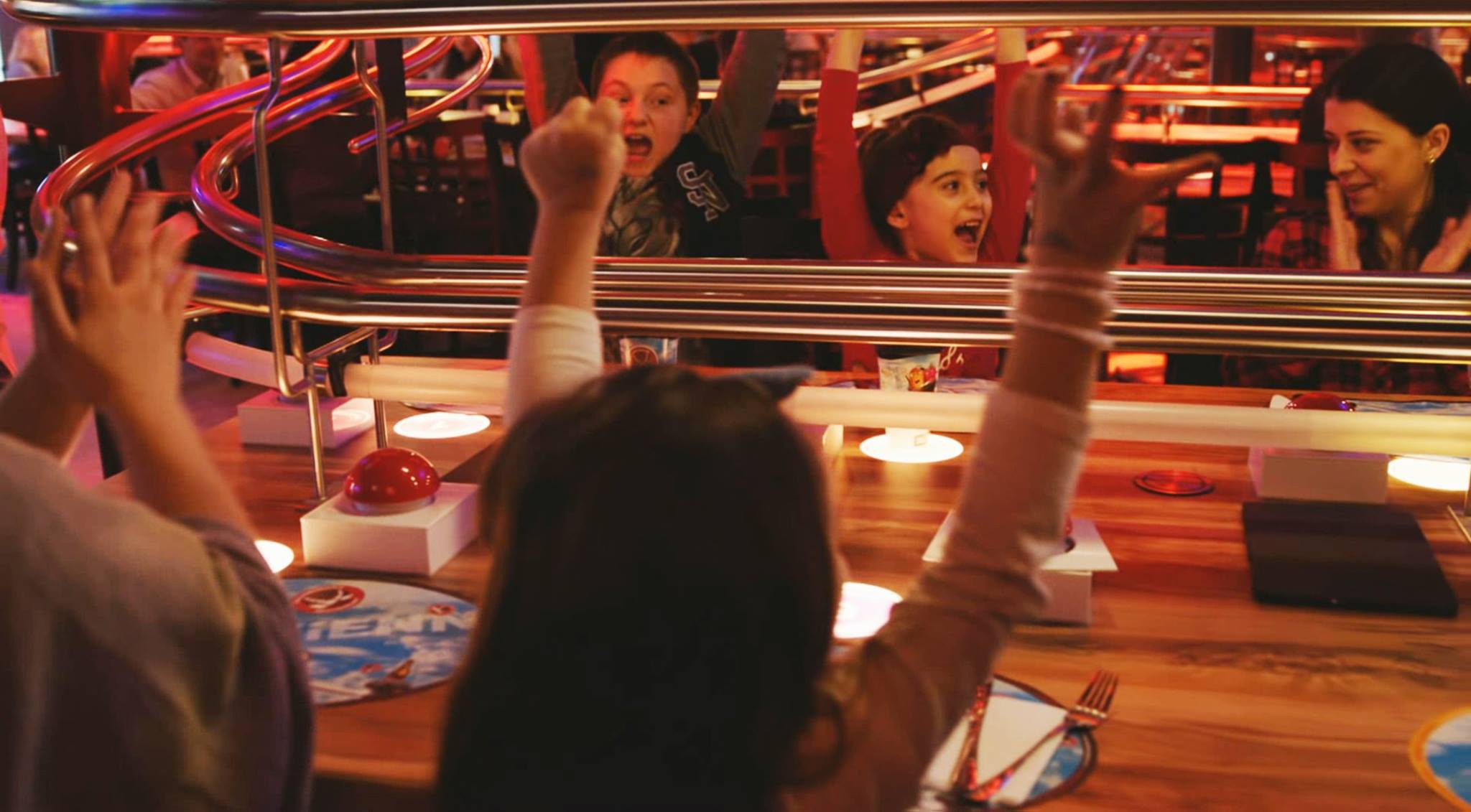 The Rollercoaster Restaurant has proved to be so popular, that it has become a franchise with multiple locations all over the world. And no wonder! Rollercoasters have always been, and always will be, exciting. The question remains if eating in such a themed restaurant will not leave you feeling a bit dizzy. But we are sure strong stomachs can get through it easily!
Chillout Ice Lounge, Dubai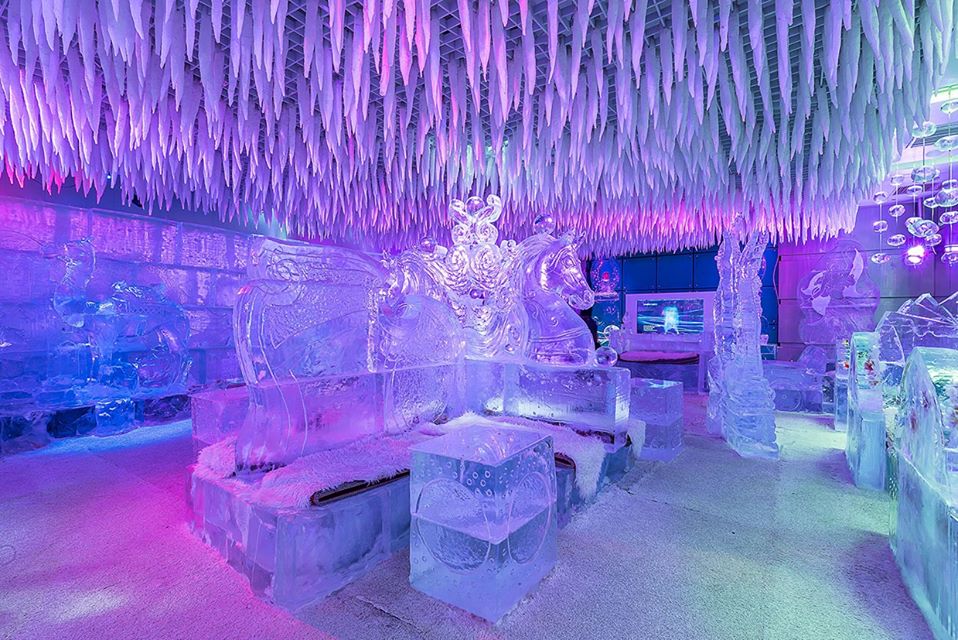 This place was built by the Sharaf Group, and it's the first ice accommodation in the Middle East. It was inaugurated in 2007 but went through a major renovation in 2014 to create an enchanting winter wonderland complete with ice sculptures and more. They serve soups, sandwiches, desserts, hot beverages, and more. It's also right in Times Square Center Dubai!
The Labassin Waterfall Restaurant, Philippines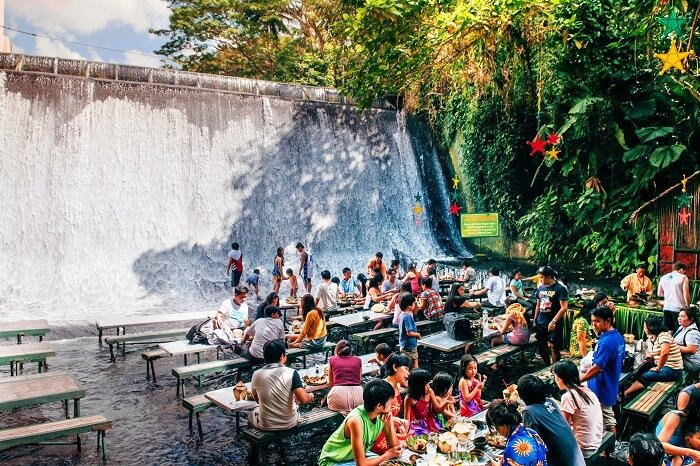 If you are up for an adventurous meal, the Labassin Waterfall Restaurant will deliver! Guests can enjoy their food here barefoot, sitting at bamboo tables, and getting splashed on by the waters of the waterfall at which base they sit. The restaurant, located in the middle of a small river, calls for a deep love of water, so if you don't really feel comfortable getting wet while you eat, this might not be the place for you!
Le Panoramic, France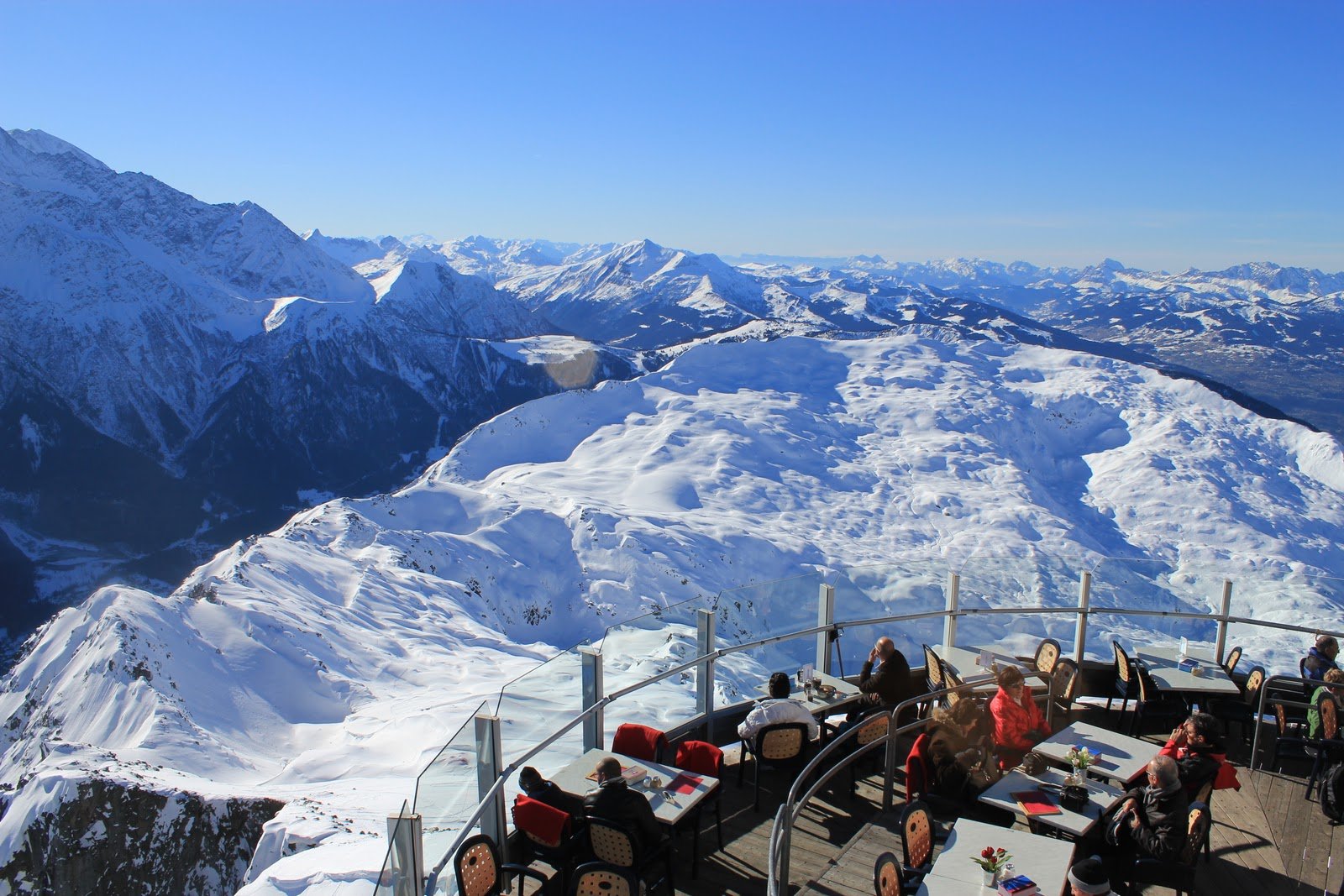 This unbelievable spot has the most amazing view of Mont-Blanc, France. It's located almost at the top of Brévent, but it's easy to get there by cable car. They are known for their Savoyarde food, which includes pasta, steak, foie gras, and more options. You can also call ahead for reservations, as it's so beautiful that many people visit.
El Diablo, Spain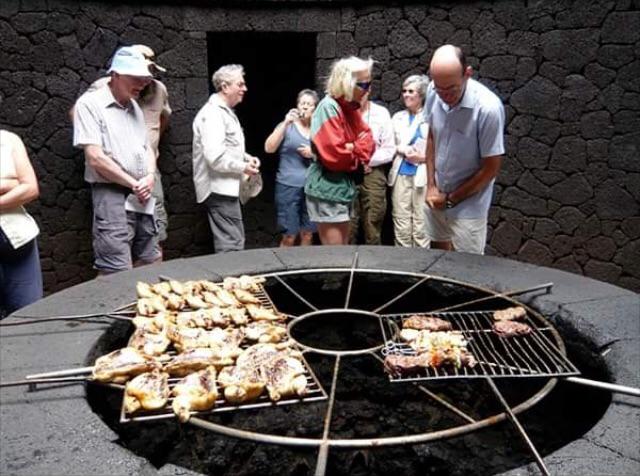 We must admit, this is probably the most inventive and sustainable way we have seen being used at any restaurant ever! The El Diablo restaurant on the island of Lanzarote in Spain is making use of the volcanic landscape which surrounds it and cooks all its food by heat generated by the natural force. We bet you never had a meal cooked by the Earth itself!
Bors Hede Inne, USA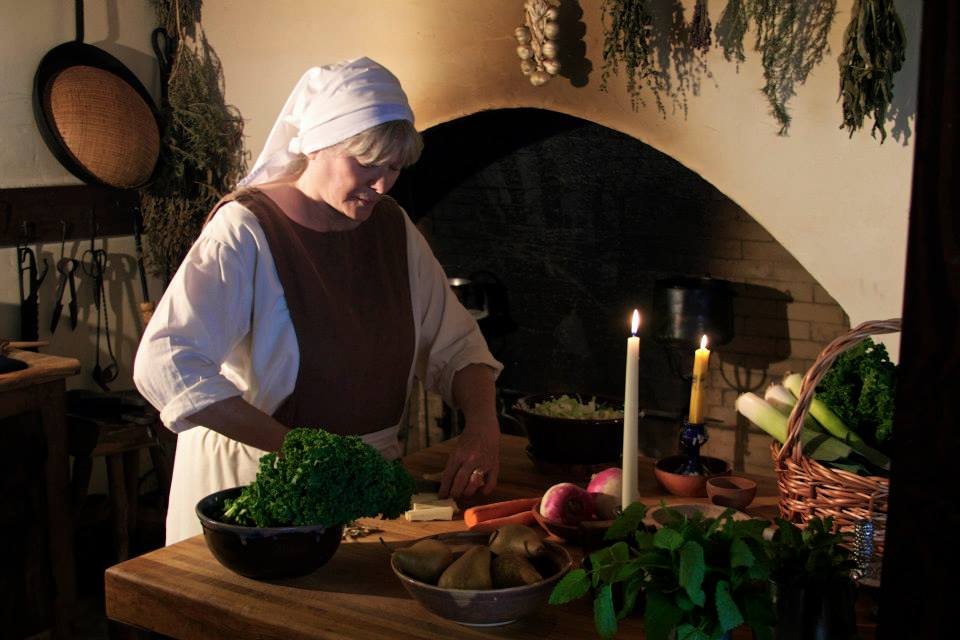 If it's The Middle Ages that you are into, this quaint little restaurant will be for you! Called the Bors Hede Inne, the place offers 14th-century-style eating complete with authentic medieval dishes, so don't expect anything ordinary to arrive at your table. You will be served by waiters dressed thematically, and you will get a thorough education about the culinary arts of the ages long gone. 
Ithaa Undersea Restaurant, Maldives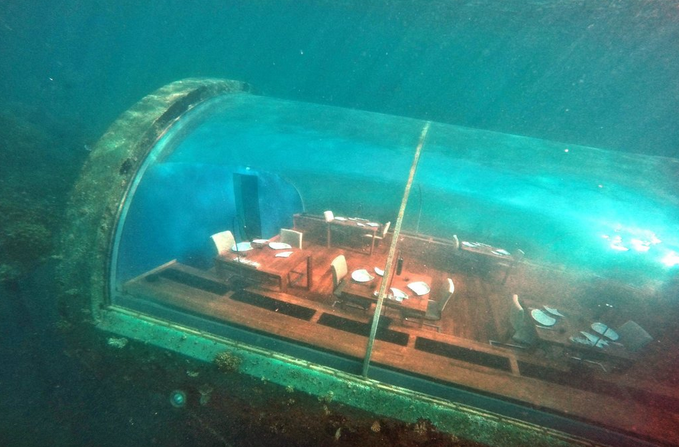 This restaurant might require a bit of getting used to, but trust us, it is worth it! Located in an underwater glass shell, Ithaa Undersea Restaurant in the Maldives is a culinary wonder location. You will most likely get distracted by the wildlife swimming around you while you eat, but where else can you say that was the reason for your dish getting cold?
Grotta Palazzese, Italy

The Italian vacation charm just can't be beaten, and it gets even better when you add a restaurant experience like this to the mix. The Grotta Palazzese is a unique restaurant located in a grotto that opens up to the sea, offering stunning views for all the guests. If you come for dinner, the candlelit space will ooze romanticism all around, and you will surely fall in love with everything Italian even more!
Treepods at Soneva Kiri, Thailand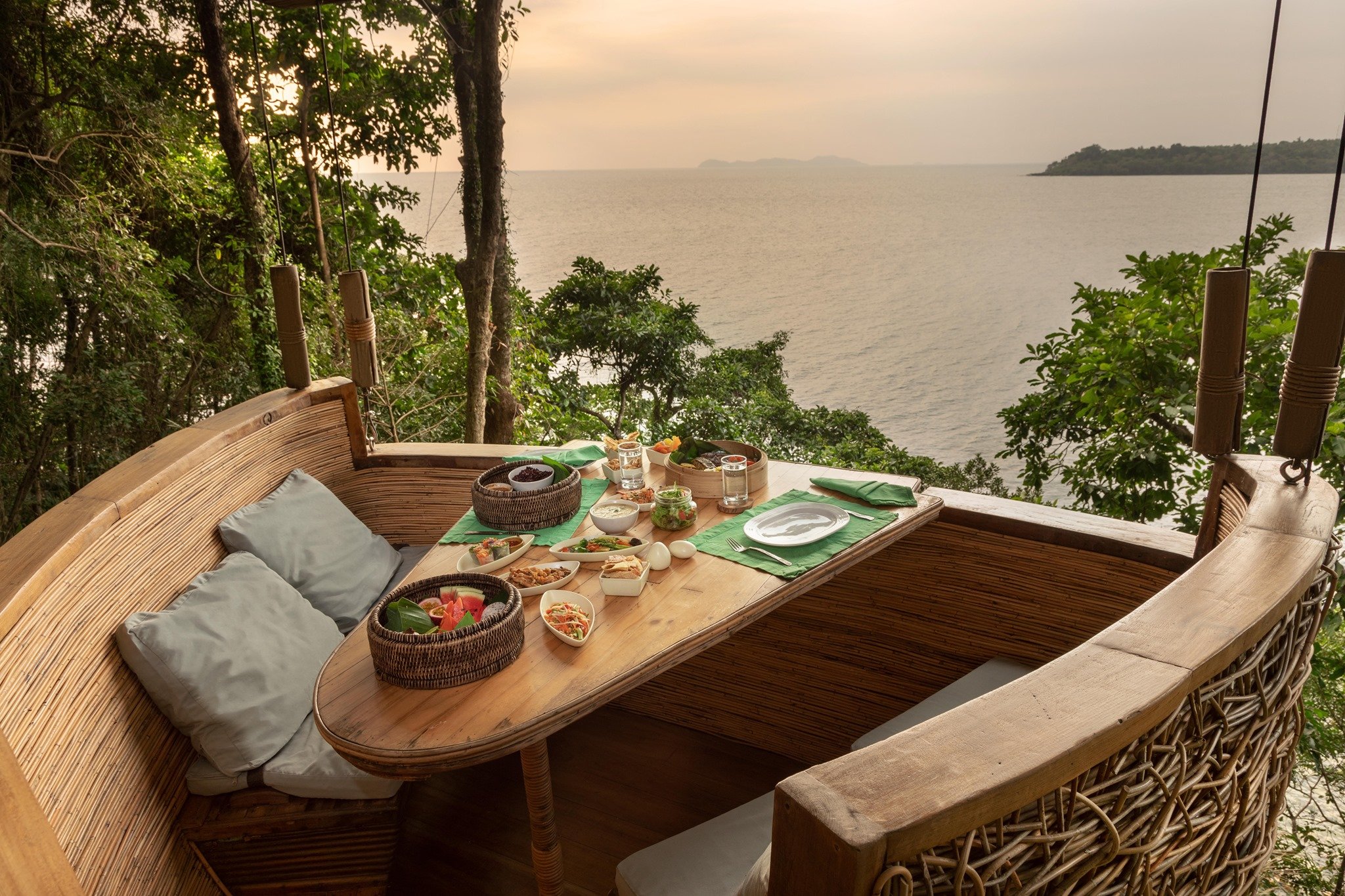 Leave it to Thailand to stun you with amazing restaurant locations! This one will literally make you feel like you are a bird enjoying a luxurious meal overlooking the vast ocean and jungle around you! The Treepods Restaurant offers complete privacy for your dinner, and we would be hard-pressed to find a more romantic place to eat!
Barbie Restaurant, Taiwan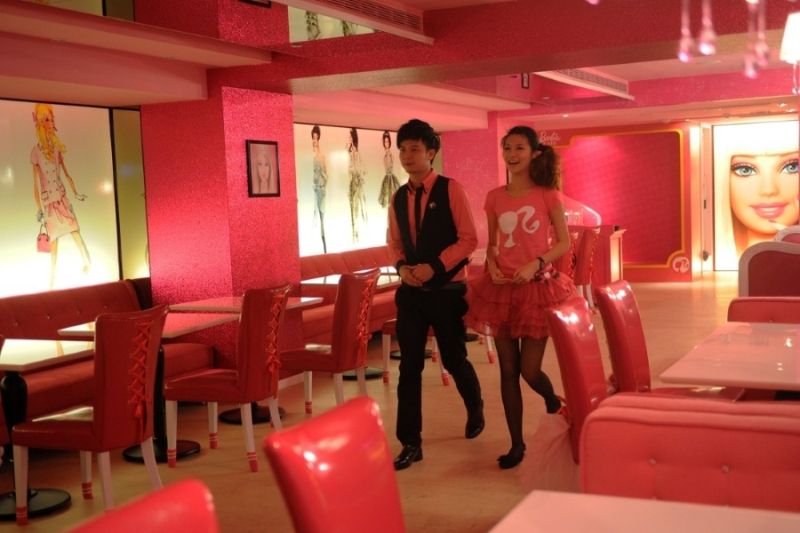 You certainly have to be a Barbie superfan to enter this specific restaurant! The Barbie theme is thought out to the last detail, so expect everything in pink, everything girly, everything a slightly bit childish. However, it is definitely an experience to be had, especially if you do like a little dose of the weird when on vacation!
Sublimotion, Spain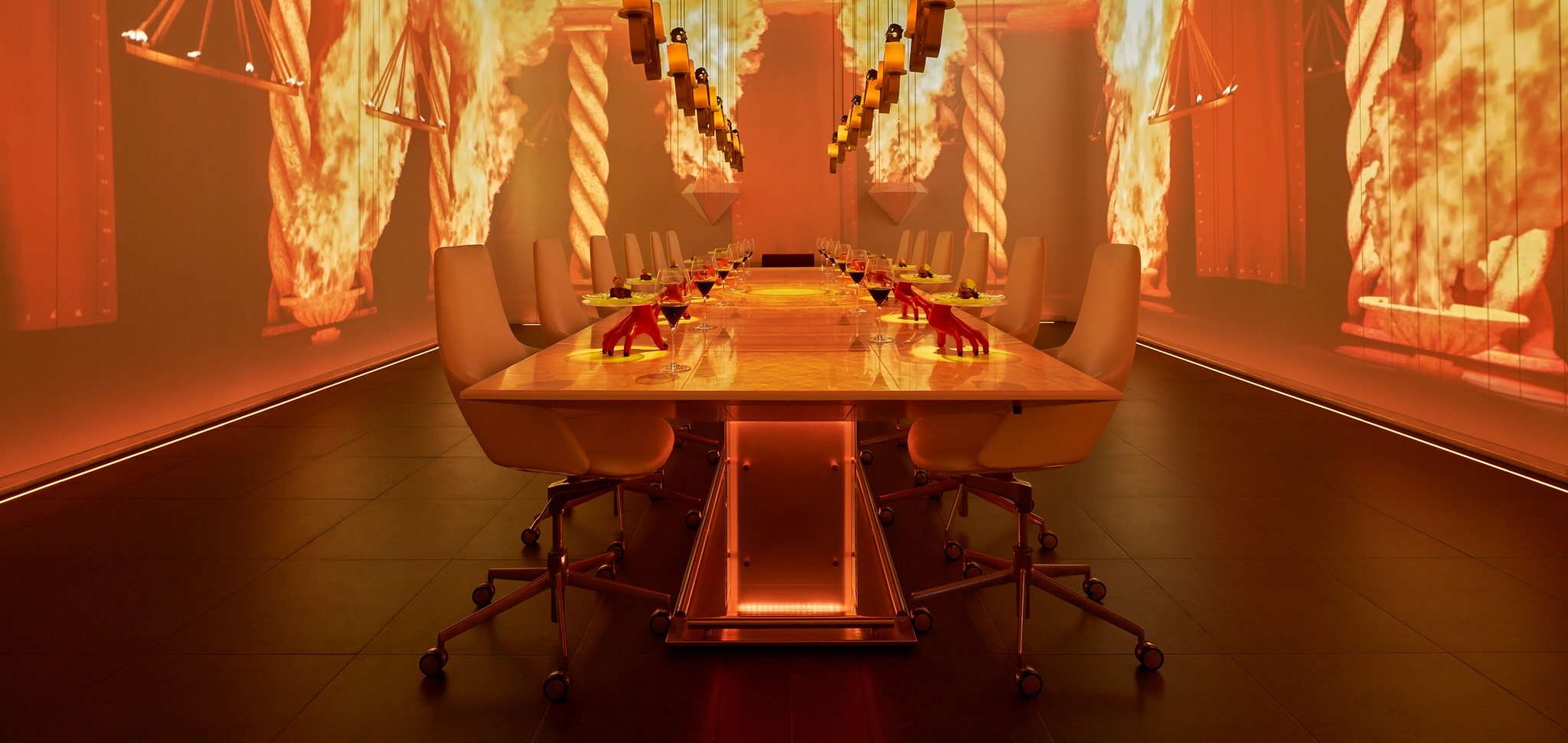 The party island of Ibiza is famous for attracting rich people from all over the world, which is probably why Sublimotion appeared here. Said to be the most expensive restaurant in the world, where dinner might cost you thousands of dollars, Sublimation is also a sensory experience! The table you will be eating on, just like the walls around you, will play out a narrative through your meal, so get ready for some serious entertainment!
Giraffe Manor, Kenya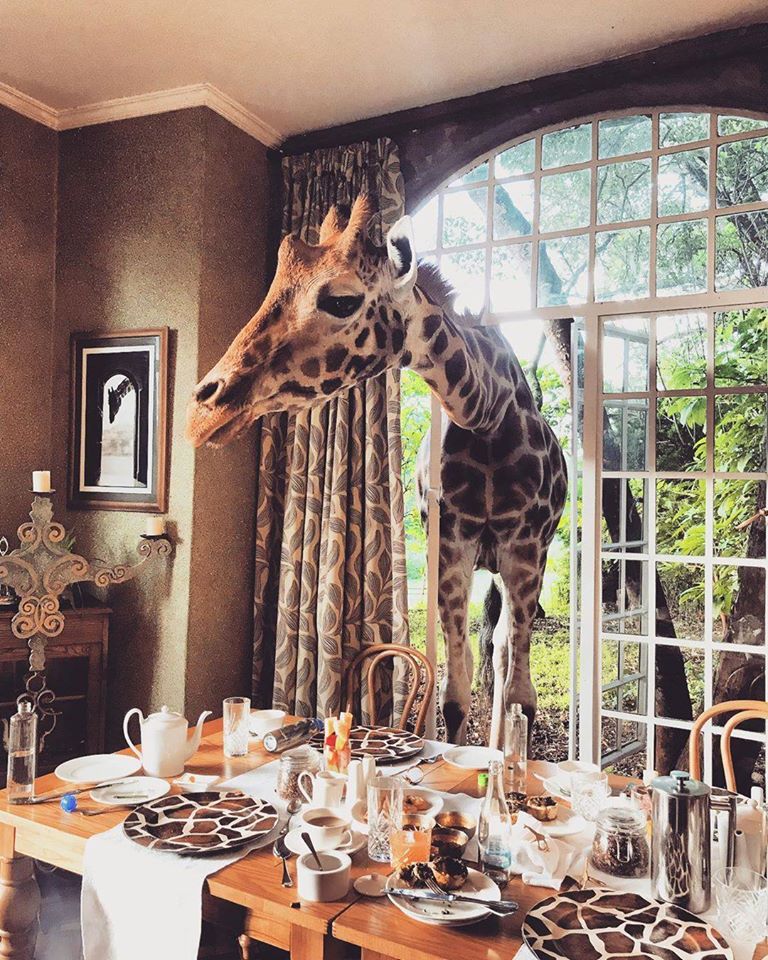 The beauty of this restaurant is just unprecedented! Not relying on any luxurious decor, or over-the-top menus, the Giraffe Manor in Kenya is simply a place to come and marvel at the natural life. It is called Giraffe Manor for a reason, as you will be sharing your meals with these majestic wild animals, and we just can't think of a better way to experience Arica.
The Yurt At Solitude, USA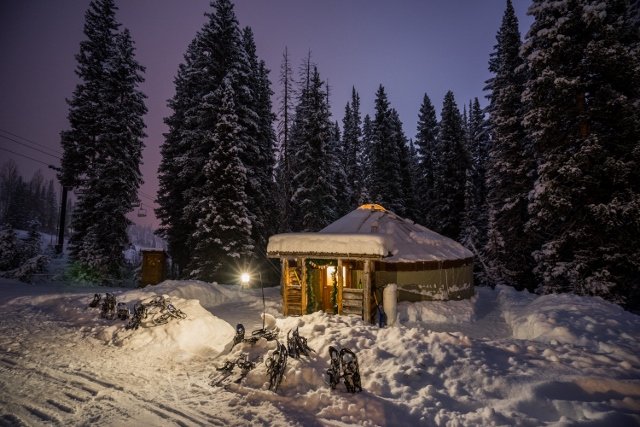 Simply getting to the Yurt Restaurant is a challenge! You will have to trek through dense forests in deep snow, and only a lantern will light your path to your final destination. However, once you get in, the yurt will welcome you with surprising warmth, and even more delicious and comforting food. Worth the effort in our opinion!
The White Restaurant, Georgia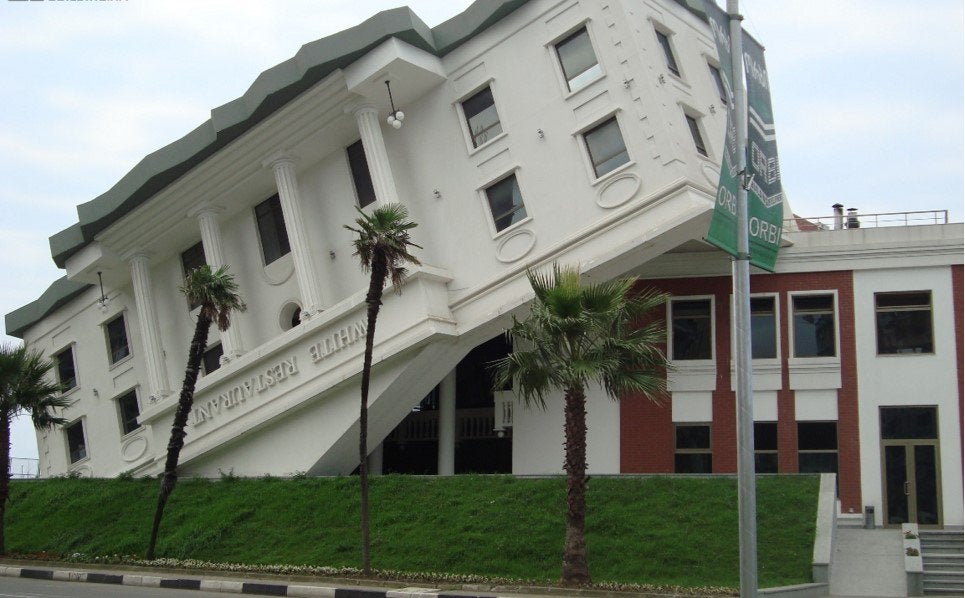 This restaurant was built as a little funny joke but soon turned into a bonafide attraction in the city of Batumi in Georgia. It is meant to mimic the White House, but it is completely upside down. If the outside look of the place doesn't deter you from entering, you will get to enjoy some traditional Georgian foods!
Fangweng Restaurant, China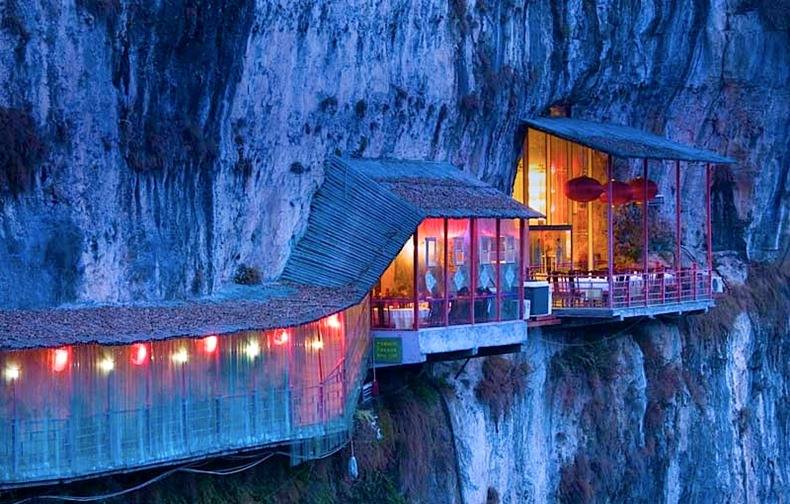 Fear of heights is not allowed in the Fangweng Restaurant in China! It's a restaurant that has been built into a rock-face, and it gets pretty steep, so you better not look down while you are eating. They will serve you some local meals from the region, while you look on at the brave bungee jumpers on the cliff opposite!
It doesn't really matter what kind of cuisine you prefer, because these restaurants will take out of the ordinary, and offer you a sensory experience to remember. If you have never been much for themed restaurants, you might want to reconsider after seeing the stunning places from our list. Which one would you travel to?
Sources: Pandotrip, Lovefood, Forbes, Shinok, The Rock Restaurant, Rollercoaster Restaurant, Atlas Obscura, Camplann, Grotta Palazzese, Soneva, Huffington Post, Sublimotion, The Safari Collection, Solitude Mountain, Lonely Planet, Bookatable