10+ Photos Of Cool Cars That Got Abandoned
For most people, a car = freedom. Once a car has stopped running though, most people will trade it in or sell it to buy a new one. Every so often, an owner can't get rid of a car, and they are too expensive or too inconvenient to fix. What do you do with the car when that happens? You might donate them to a charity. Not these cars though. These cars were just discarded in the middle of nowhere. Why did this happen? And were any of them worth anything? Did the owners make a mistake? Read on to find out!
Green Torino
This is a first-generation Ford Torino. The Torino was sort of a companion to the Mustang, although they weren't really muscle cars. That hasn't stopped people from putting bigger engines into them and turning them into muscle cars though. No one did that to this one though. It's been sitting for a long time. The car is now green, which was a factory option color. It's hard to tell if it started out that way though.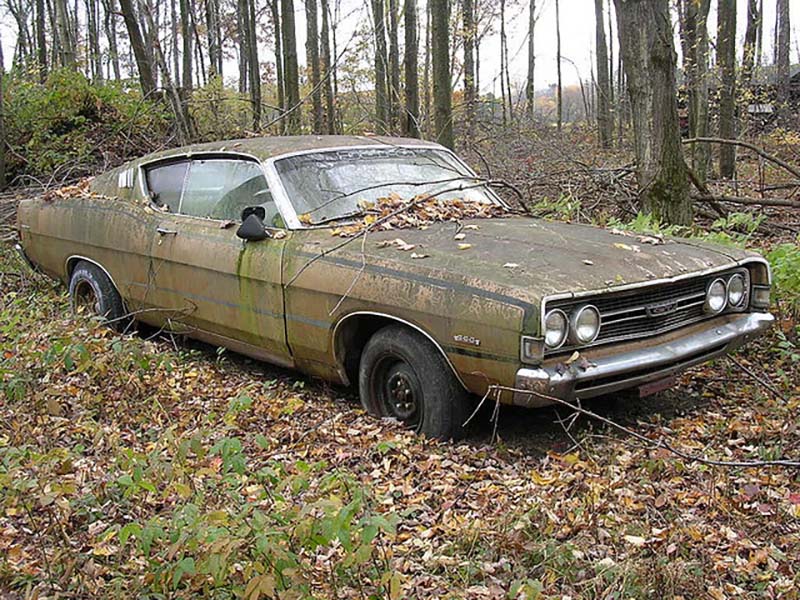 Deep Roots
Yes, as you can probably tell, this is a Jaguar XK with a whole tree growing through it! If you think about it, it's not like the car entered from the driver or the passenger's side! The Jag must have been parked just at the right spot, with the right crack in the floor to let a huge three grow into it! How fascinating!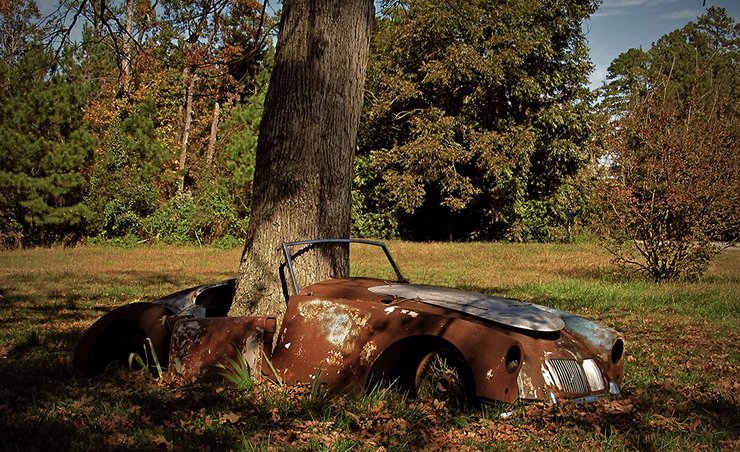 The Car Cemetary
Why are so many junkyards in the woods? Well, it's a good way to hide a bunch of rusty cars. It also keeps visitors out, especially if it happens to be in the middle of nowhere. This one is definitely in the middle of nowhere. For some of these cars, it's too bad that life didn't work out a bit better for them. There's a Porsche in there!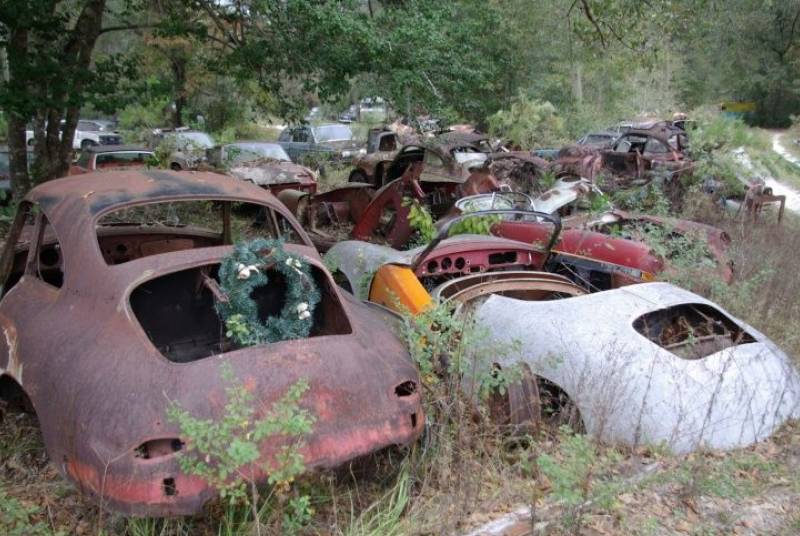 The Shell Among Seashells
Many vehicles are often lost in disasters, and Hurricane Katrina definitely ruined a lot. However, this particular model got caught in Ft. Tilden and Rockaway Shore near New York City. Ironically, this area was known for being a dumping ground for old, unwanted things. Depending on the tidal movement, new treasures end emerging from the sand.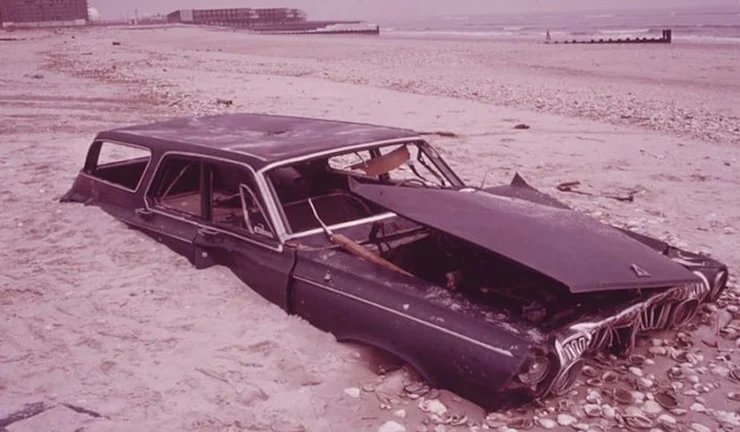 Mossy Morris Minor
This car is a Morris Minor, which is a British car from the 50s. They are rarely seen outside of the UK, and this one has probably never seen the outside of this shed. It's completely covered in green moss, which might be an improvement over the rust found on some of the others in this shed.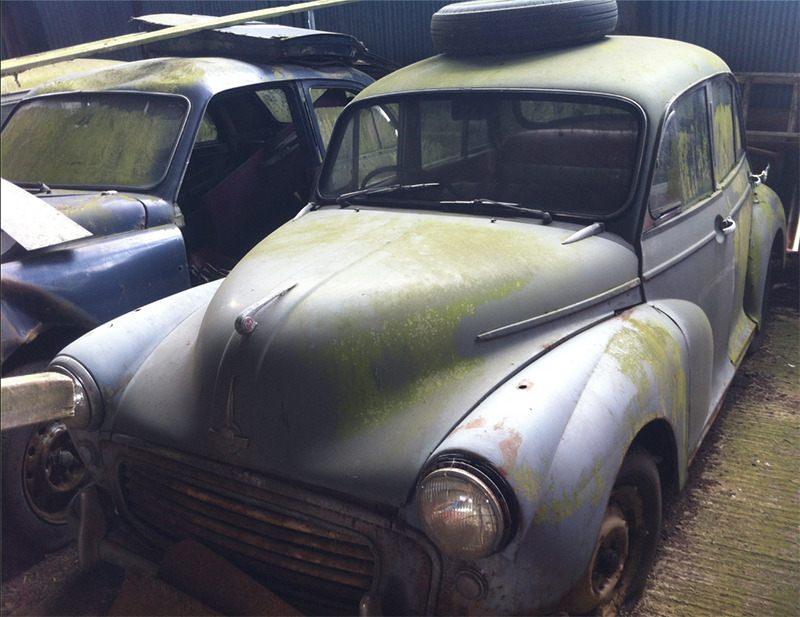 Moss-Covered Three-Handled Family Sedan
It's amazing what humidity and just the right temperature can do. This is a mid-century Ford coupe that has been abandoned somewhere by its owners. It's not clear exactly where it is, but it's definitely somewhere hot and humid. That type of moss growing on the car and the amount of it suggests that this is somewhere tropical. The body is in pretty good shape otherwise. Kind of makes you wonder why it has been sitting there that long.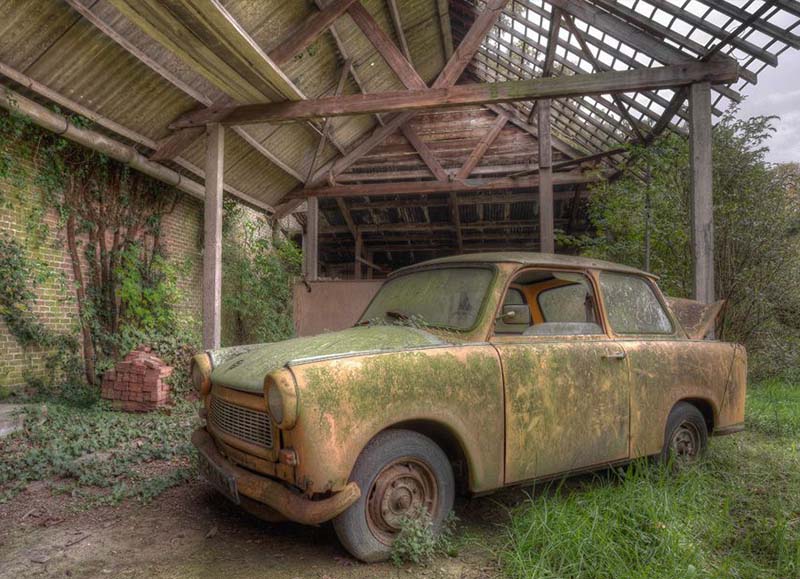 When Doves Cry
I'm going to try and refrain from making a bunch of Prince jokes, but we are talking about two little red Corvettes. This is one of the more controversial models of the classic sports car. Those split-back windows are a serious vision impairment for the driver. That's not a good reason to abandon these two classics though. Maybe purple rain caused all of that rust. Oh...sorry...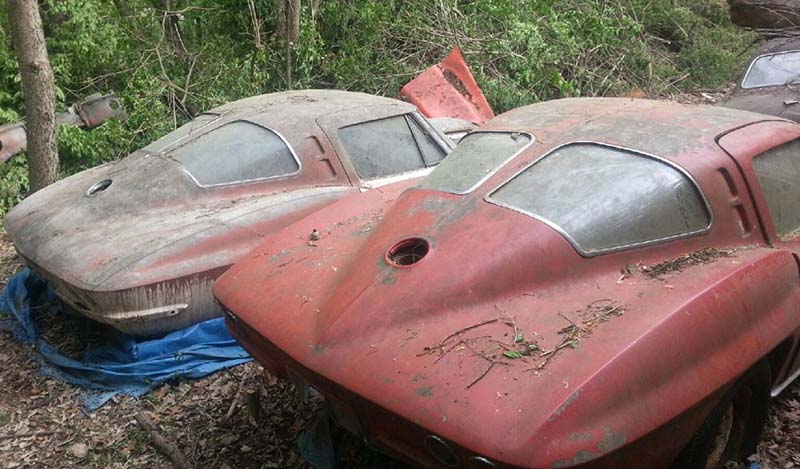 One Ugly Planter
I guess this is a good example of upcycling? A tree can't just go through an engine compartment like this. The owner had to disassemble the car around the tree. Was this some sort of aesthetic decision? Is there some sort of statement about nature defeating machines?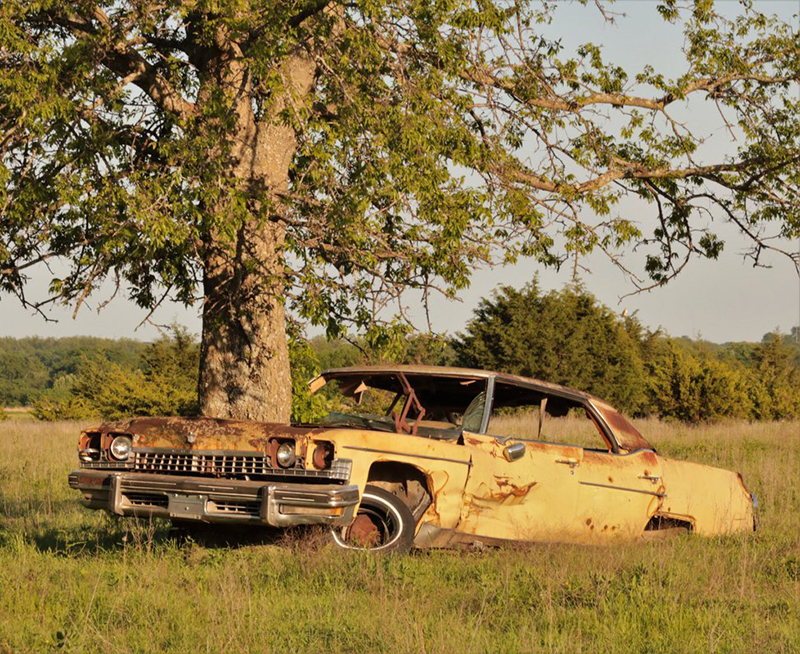 The Poor, Poor Porsche
Believe it or not, this is a photo of a 1967 Porsche 912. Why is that so unbelievable? Well, they only made 32,000 of them and this one is probably the worst one of all. It's just been smashed into oblivion. This is probably the result of some sort of serious accident. Another sad end to a beautiful car.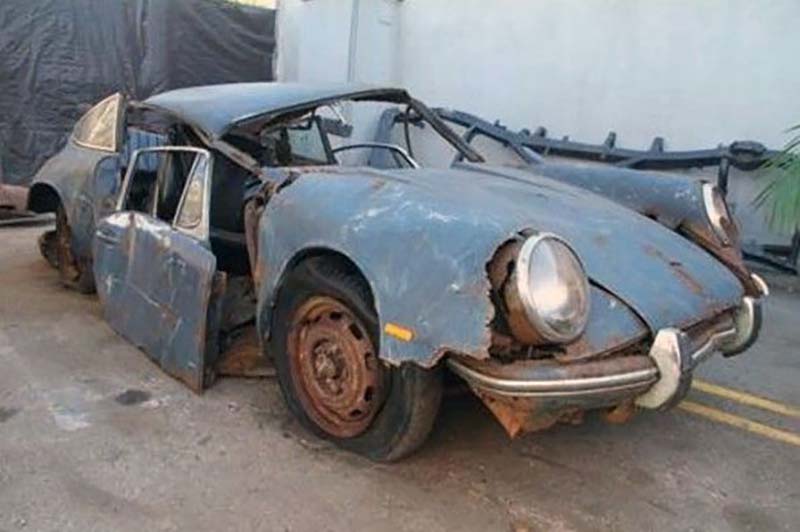 The Camero
Earlier in this article, we saw a Camero and Firebird from the 1970s. This is their updated cousin, the Chevrolet Camaro. It's a later model, from 1984. Pontiac and Chevrolet were both owned by General Motors, and the classic 80s Camaros and Firebirds shared a lot of similarities. This one looks like it may be getting a second life judging by the new air filter. Then again, it's going to need a new windshield too.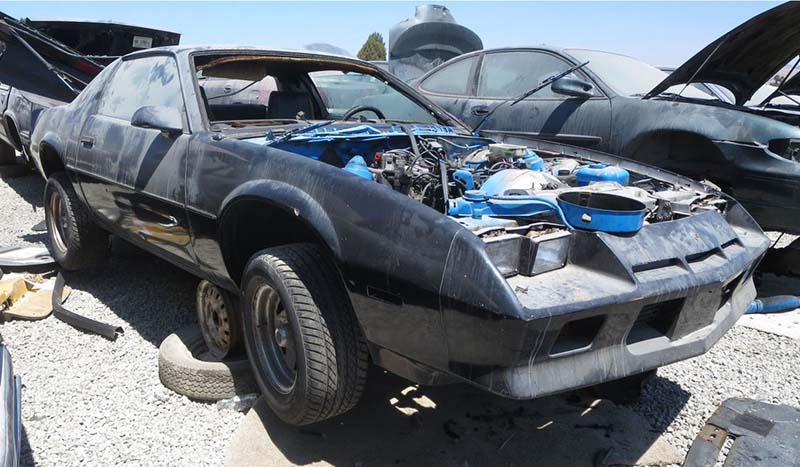 The Not-So-Magic School Bus
Kind of a weird one here. This school bus was just abandoned in the woods. Why? Did the kids get so out of control that they caused the driver to just quit? Something about abandoned buses is creepier than a normal abandoned car though. It looks like a monster bit through the front wheel well. You can tell that this one has been there for a while too just sitting around the forest.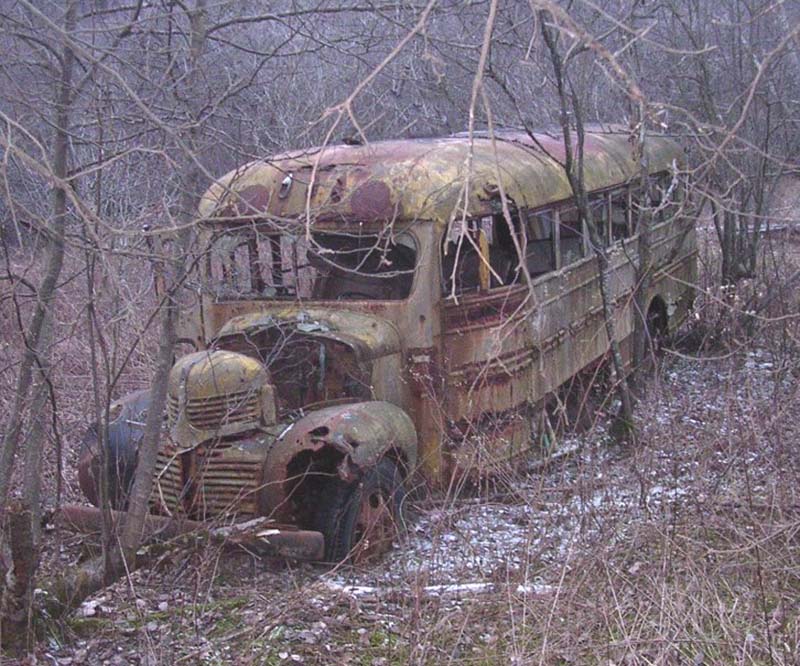 Another Mossy Morris
What is it about Morrises that inspires moss to grow on them? And why are so many abandoned? Well, here's another example of both. This one is a Morris Oxford that someone just left out in the woods one day. Looks like they were upset too - the dorr has been torn off the hinges.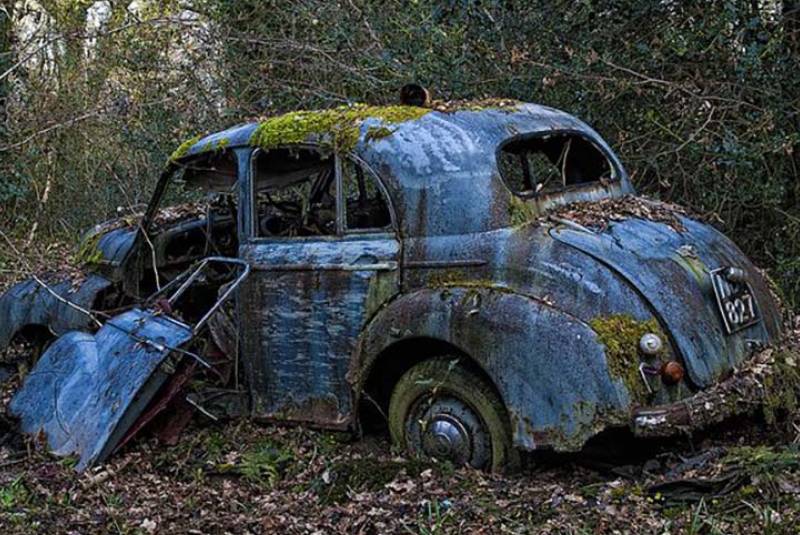 Joshua Tree
This may look like half a car, but it's been there for almost a full century. This car is located near Joshua Tree National Park in California. It looks to be a super-long bodied car with a trailer attached. It's very possible that this was a car used during the Dust Bowl-era, similar to the one seen in the book Grapes Of Wrath. At least, that's what it makes think about when we see it.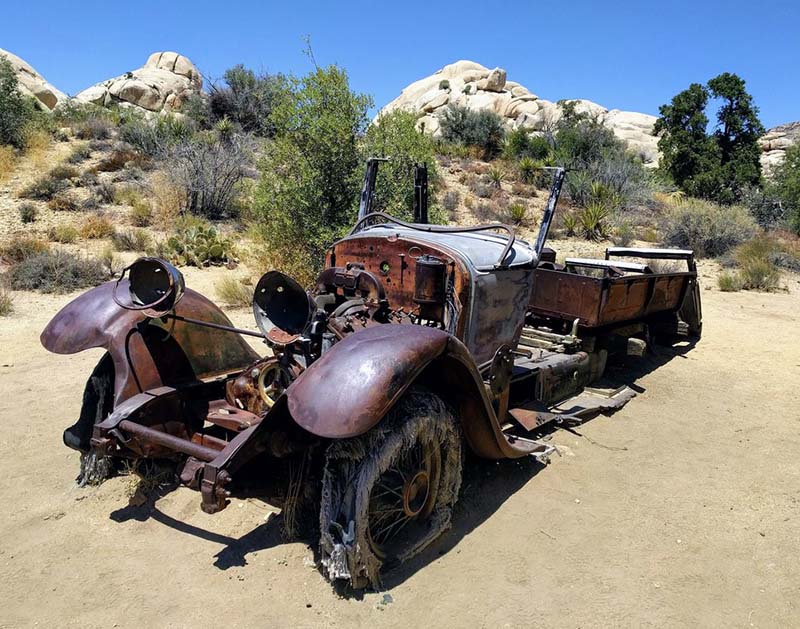 Not Too Shabby
This beautiful vehicle was known as the Pontiac Firebird and lasted many years in circulation. It was very common to see them on the street from 1967 to 2002. This model came out in the 70s, but it is not too damaged by the years. In fact, its interior doesn't look too bad, so it could be restored with some effort. Although it is clearly covered with rust, it may be possible to make it run freely again with some work and many new parts. There's also a Camaro Z28 in this picture. We'll talk about both of these models a bit later on in this article.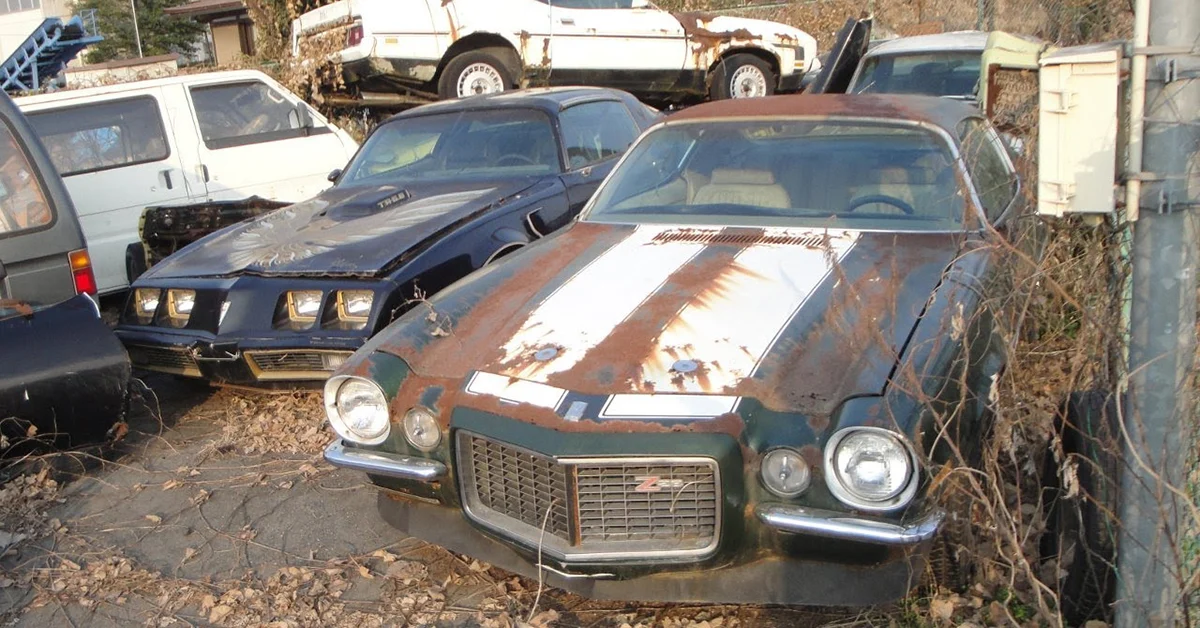 The Dangers Of Racing
This is the big brother of the Pontiac Firebird, the Pontiac Trans-Am. If a Firebird is like a rocket ship, this car is like a warp-speed ship. The primary difference was that the Trans-Am had a nice T-top and a much bigger engine. Unfortunately, that bigger engine made some of their owners do stupid things. In this case, it looks like someone went racing and got knocked off the road. It has serious damage, and it isn't from neglect.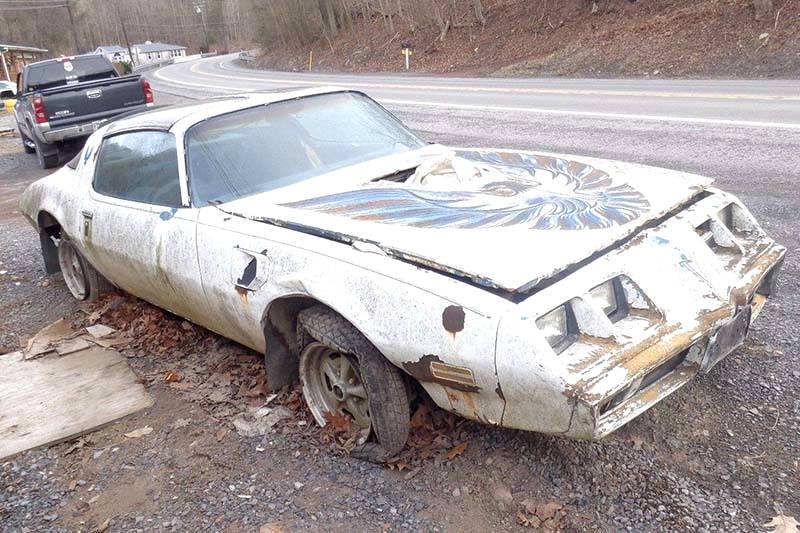 Two Vauxhalls
These two cars were found in an abandoned airport. One is a hatchback and one is a Magnum model. This is another one in which no one is sure how they got there. Perhaps the owners decided they didn't want to pay the airport parking fees.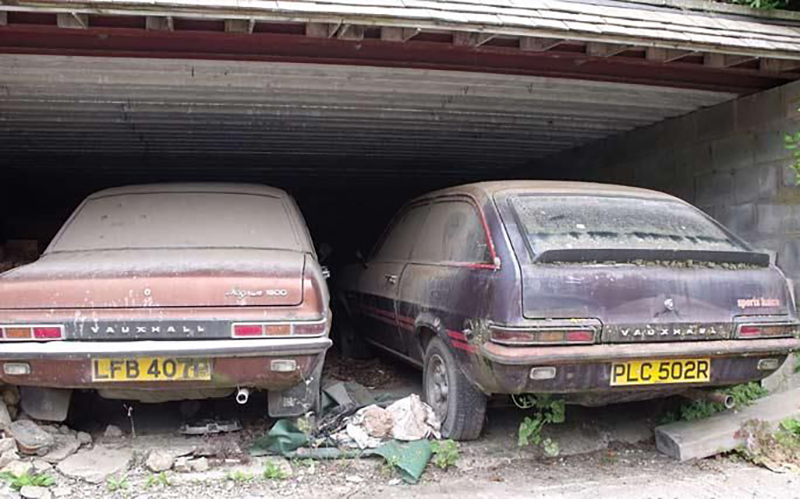 The Abandoned Lot
This one isn't nearly as odd as you might think. These trucks are all uniform and rusting all in the same place. They're all about the same degree of rustiness too, which suggests they've been sitting together for a long time. Most likely, this is a "dealer dump" from the 1960s. When cars don't sell today, dealers either auction them or sell them back to the companies. Those options weren't available ad mid-century, so they would just park old cars in the woods and leave them.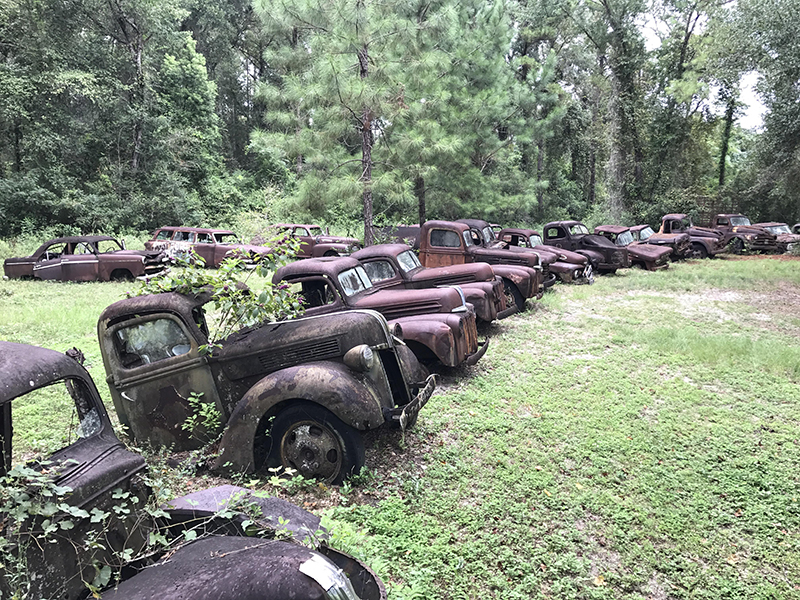 The Fossilized Dino
Believe it or not, this is a Ferrari. A Ferrari Dino from the 1970s to be exact. The corrosion has become so bad that the front end has actually rusted off of the frame.  The owner apparently just left it out on the driveway to fall apart into this state. This was one of the more affordable Ferraris, but it was still a Ferrari.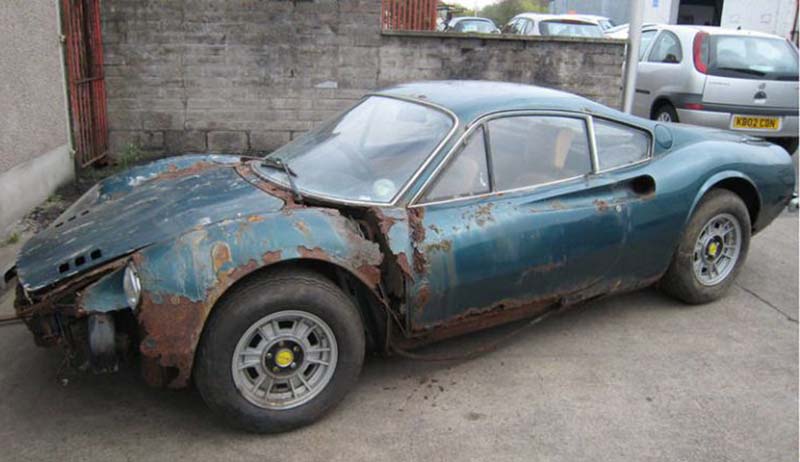 With the sad end of that car, we are brought to the end of our list. Would you ever abandon your car in the woods? I know I wouldn't! What I would do though is share this story with my friends! We hope you enjoyed enough to do that, and thanks for reading!
Source: Hot Cars, Pinterest, Facebook