Dangerous Jobs Of The 20th Century
Are you familiar with the expression "it's a dirty job, but someone's got to do it?" It can apply to many of the dangerous jobs that we have listed here. Wherever people live, they need to provide for their families, and throughout history, people have pushed themselves to accomplish great things. Whether they were building extraordinary monuments like the Eiffel Tower or coming up with life-changing products, people have always worked through tough situations. Would you have managed one of these jobs?
The Suits of the Late 19th Century Divers Were Very Heavy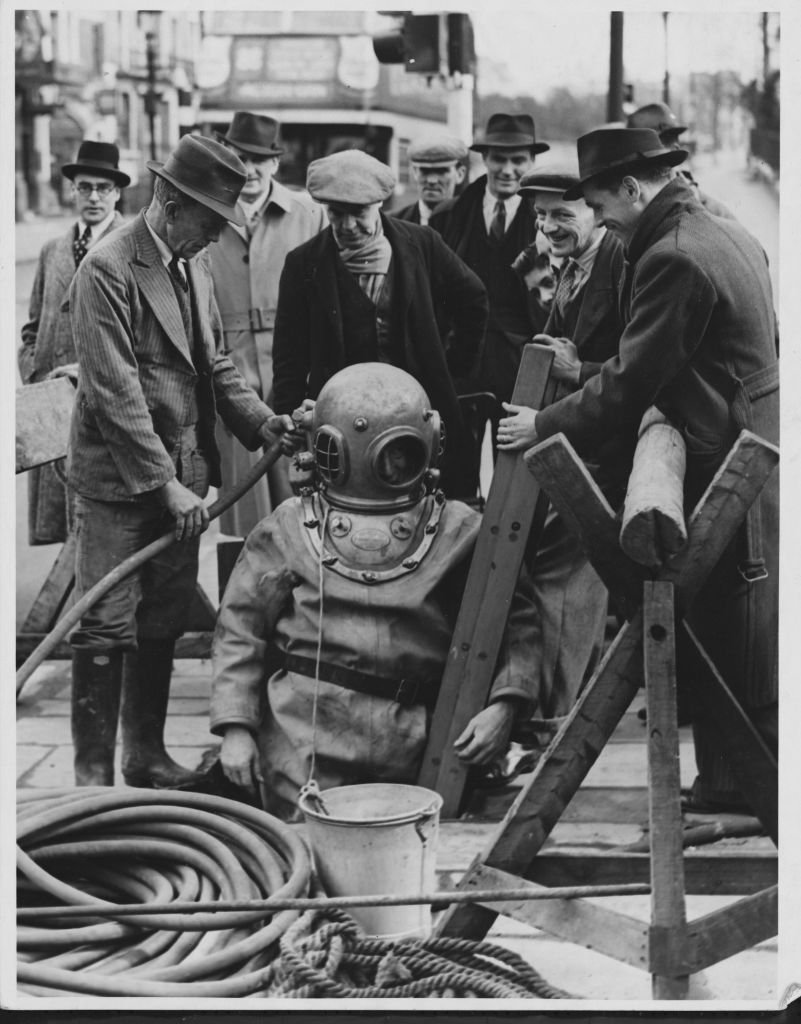 Modern diving can be risky, and back in the day, before certain innovations, it was even worse. Divers were at risk of nitrogen narcosis, hypoxia, decompression sickness, and drowning. The diving suits they would wear weighed 830 pounds, and they were designed to allow divers to reach depths of 2000 feet. Despite being safer today, diving can still have long-term neurological damage.
Benny and Betty Fox Doing Some Crazy Acrobatics on the Top of a Building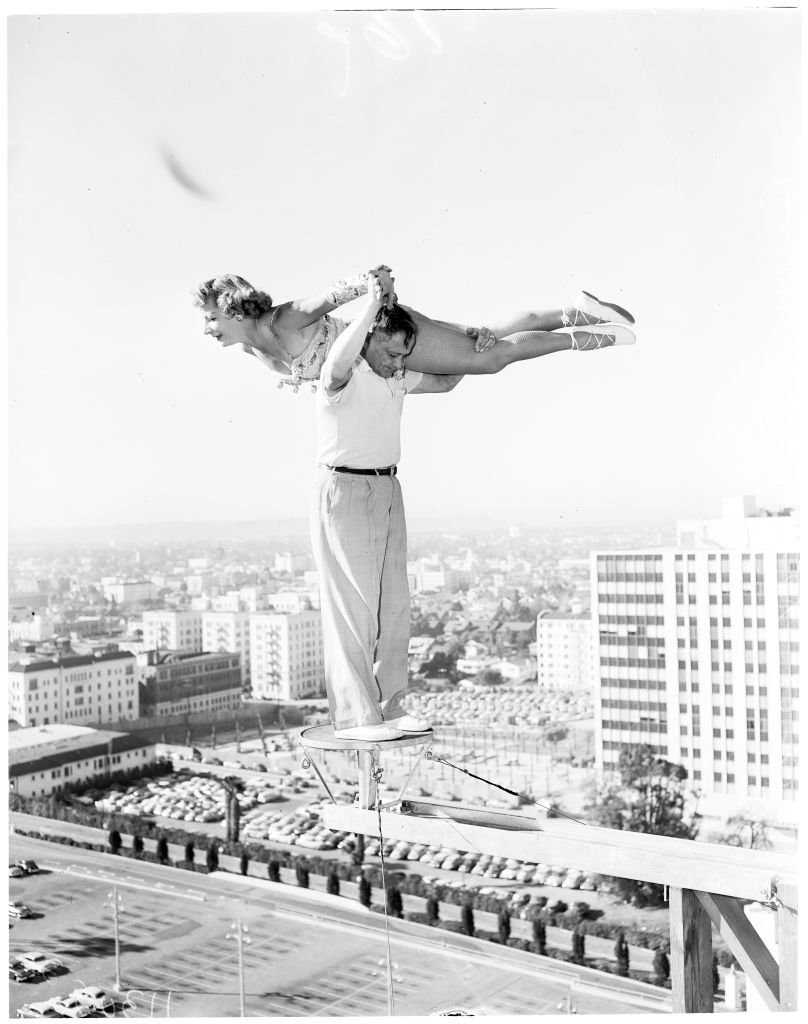 Acrobats already have quite a dangerous job, as they perform tricks that put them at risk of injury all the time. However, in 1955 these "skyscraper acrobats" in Chicago took it to a whole other level by performing over the entire city! This photo is so extraordinary that it looks like it was photoshopped. Don't look down!
Being a Breaker Boy Was a Regular Activity for the Kids Instead of Going to School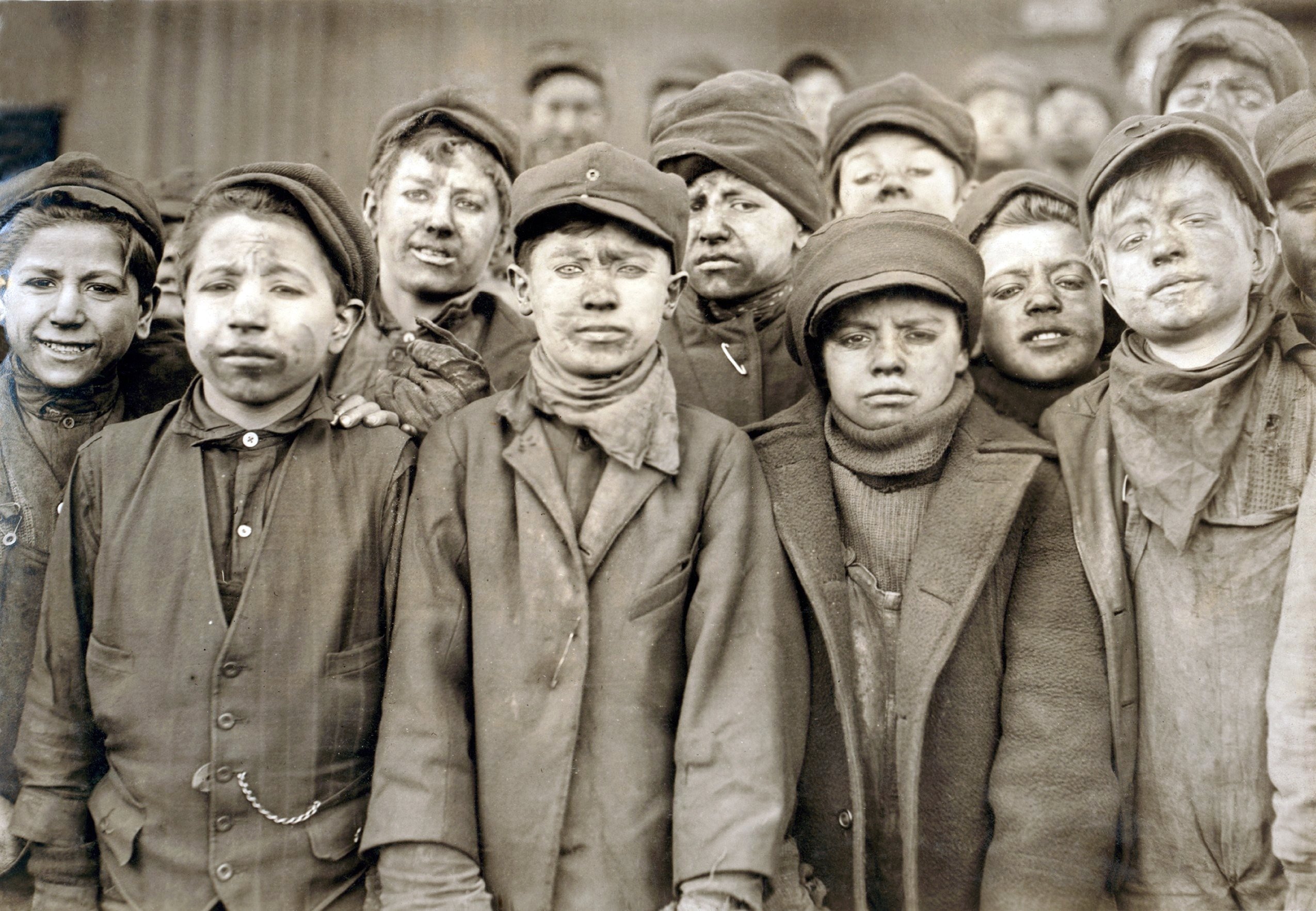 Anthracite is a type of coal that is a little safer than the normal bituminous coal, and it is harder and burns longer. However, just like typical coal, it needs to be extracted from the earth, and this comes with dangers. Workers ran the risk of getting crushed in a tunnel collapse or killed in an explosion. Also, just like with bituminous coal, black lung was a constant danger. 
Sailing Is Full of Possible Dangers, and the Weather Is Just One of Them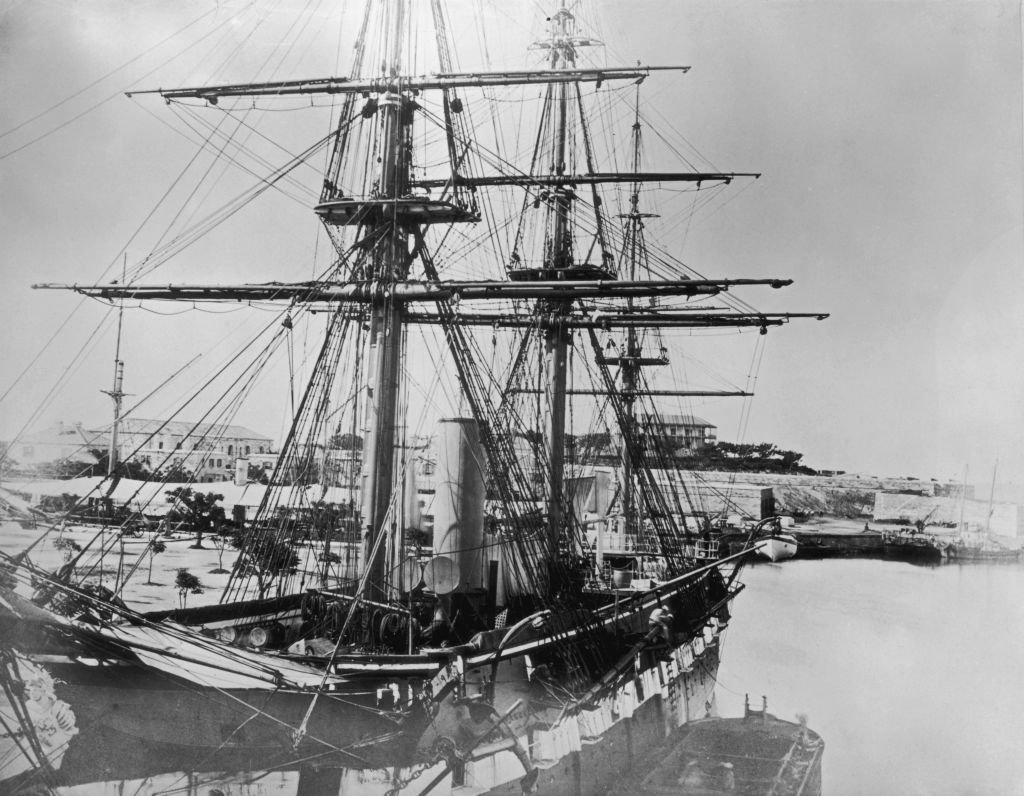 Sailing is one of the most dangerous sports in the world. So, naturally, working on a ship is dangerous too. There are some obvious dangers, such as violent weather, for example. Also, due to how the sailboat moves, there is always the chance to go overboard. Also, there is a chance to fall on the boat and get injured. Finally, a heavy item not secured properly could hit you and hurt you. Most sailing fatalities, however, occur from drowning, but in many of those cases, the person wasn't wearing a life jacket.
Sweeping Chimneys Had Very Dangerous Consequences That Could Lead to Carcinoma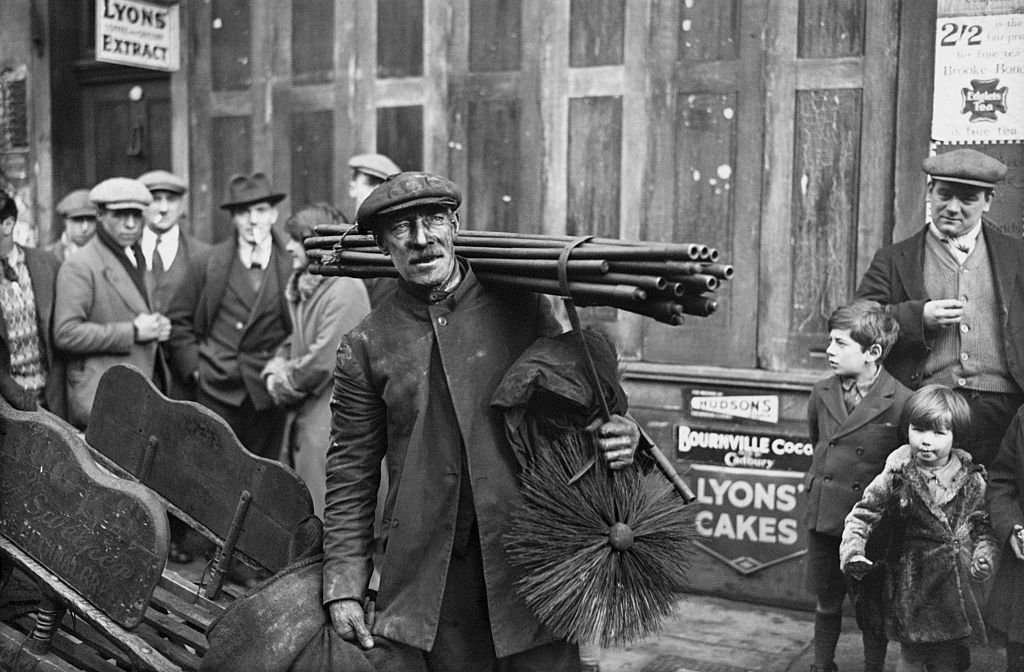 As fun as it is to imagine Santa Claus coming down our chimneys every Christmas, the job of a chimney sweep is far from delightful. You might be imagining men with faces covered in soot, and that can lead to respiratory danger if it's inhaled. Physical contact, on the other hand, can lead to skin irritations, rashes, and infections. Also, exposure to creosote can cause visual issues due to chemical burns. Of course, chimney sweeps still exist, but safety measures make it much safer.
Safety Nets Were Extremely Necessaries to Avoid Any Kind of Danger While Building the Golden Gate Bridge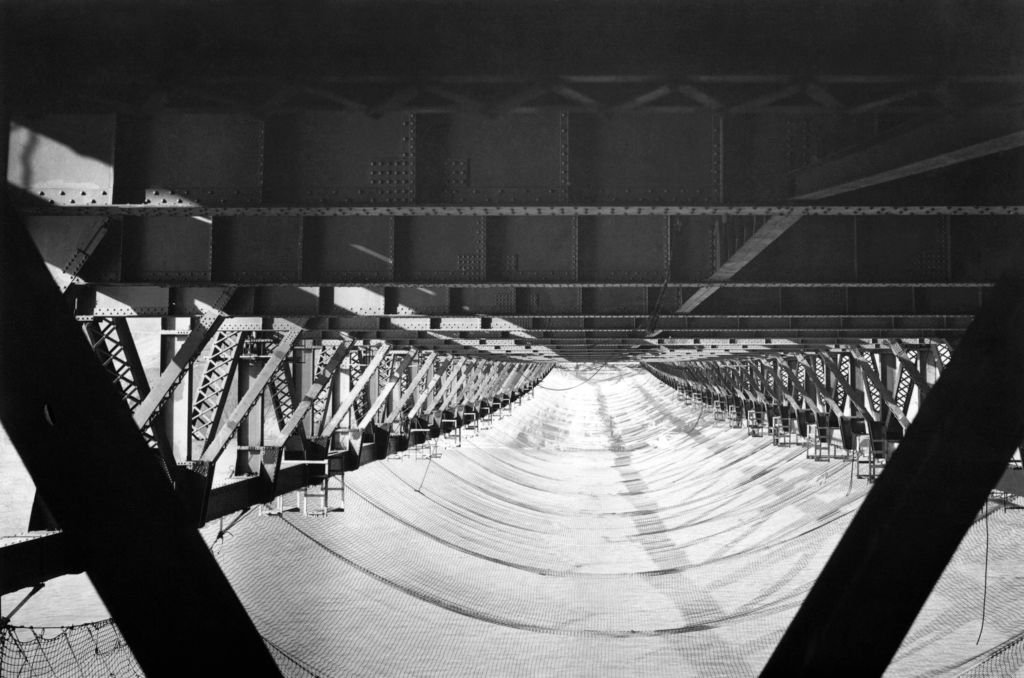 In the 1920s, when the technologies and advancements of today's construction industry were yet to be introduced, building the Golden Gate Bridge in California seemed like an impossible task. Today, it remains one of the world's most famous landmarks. Here, workers are suspended on a safety net, while one of them is walking on a narrow structure with zero protection. We hope they're not scared of heights!
Painting the Eiffel Tower Is a Lot of Work, so You Should at Least Enjoy It a Bit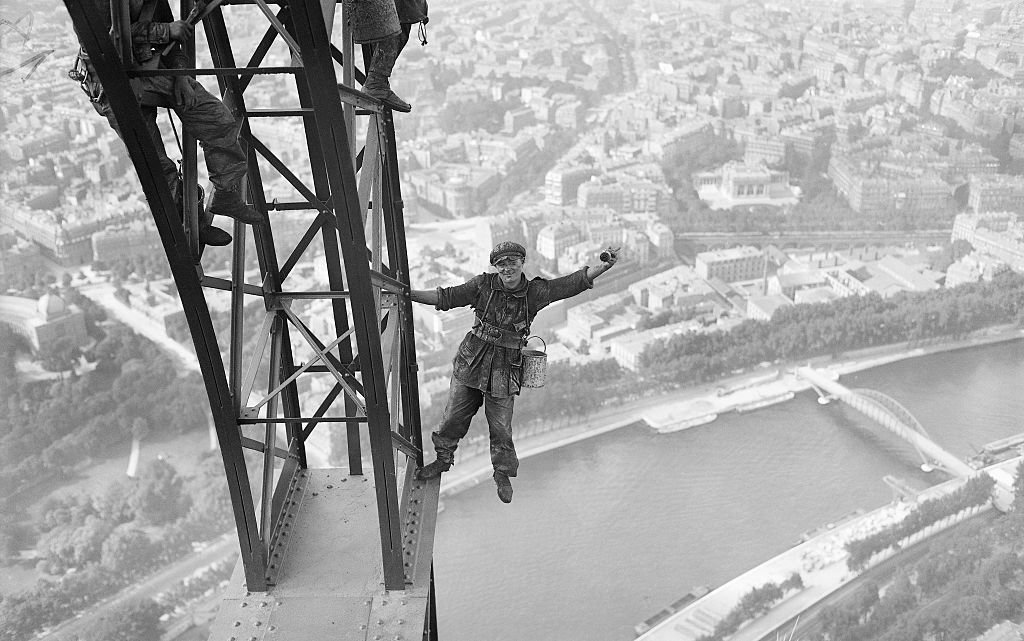 When the Eiffel Tower was first introduced to the world, it was reddish-brown. Ten years later, to keep up with the trends, it was painted yellow. It went through many different colors before becoming the modern Eiffel Tower Brown. The tower is painted in three progressively lighter shades so that it can stand out against the sky. To maintain its beauty, the Eiffel Tower requires 60 tons of paint every year. This job, just like many others, is dangerous due to the height of the tower.
A Telephone Engineer Working 50 Feet in the Air in London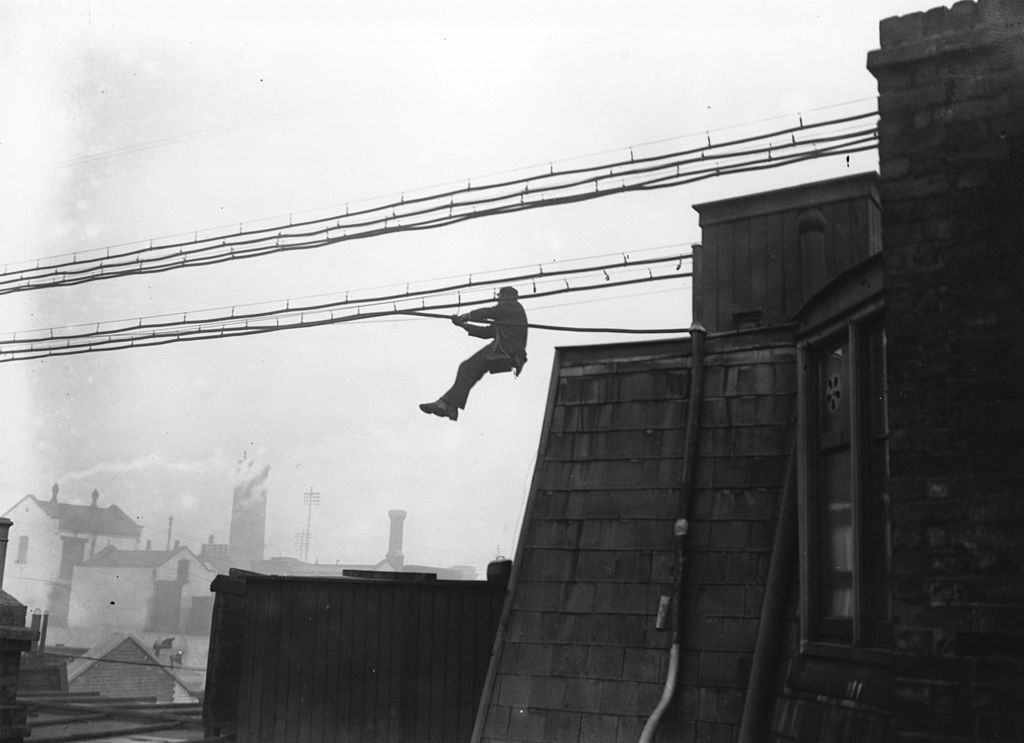 Some jobs seem much more dangerous than they are, such as telephone wire installers. These men look like they have a terrifying job, but it's really not as bad as it seems. One of the most challenging parts of the job was connecting the wires together. In some cases, they needed to cross bodies of water. The cables also need a support wire, and to attach them, the workers sat in a bo'suns (or boatswain's) chair 50 feet in the air. 
Carve the Presidents Into MT. Rushmore Was Only for the Bravest, and Craziest, Workers That Wanted to Make History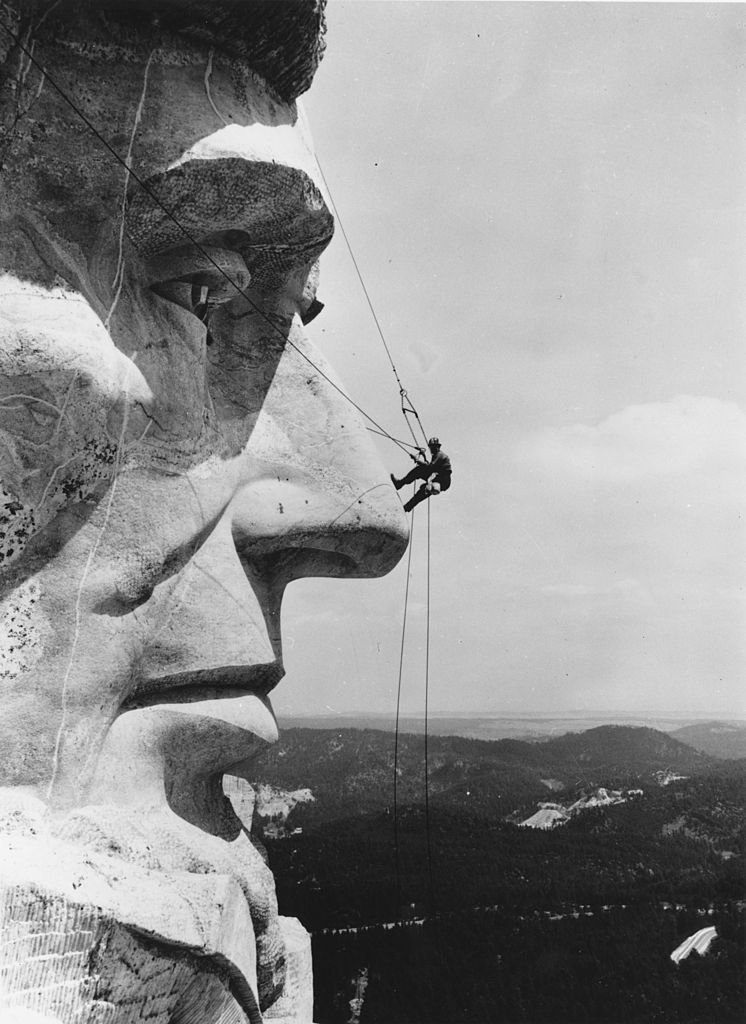 In the 20s, as South Dakota state historian Doane Robinson wanted to boost tourism in the Black Hills, he had the idea of carving historical figures into massive granite pillars. Eventually, the site chosen was Mount Rushmore. Work began in 1927; 400 workers were tasked with chiselling their way into the mountain, removing 450,000 tons of rock as they sculpted the famous faces.
Phyllis Latour Doyle Used Her Knitting Abilities to Work as a Spy Against the Nazis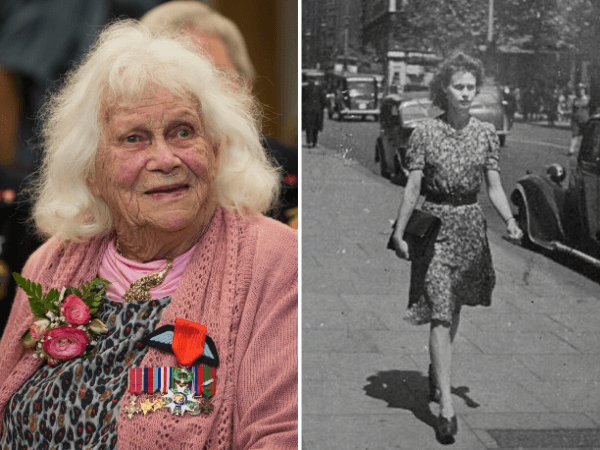 If you want to be a spy, you have to understand that it's a career that is full of danger. Phillis Latour, a flight mechanic in 1941, did not think twice about becoming a spy. She worked in Aquitaine for a year under the codename Genevieve. To get military intelligence, she would ride a bike, sell soap, and use that as an opportunity to speak to German soldiers. 
A Worker Poses to the Camera While Working in the Construction of a New York Building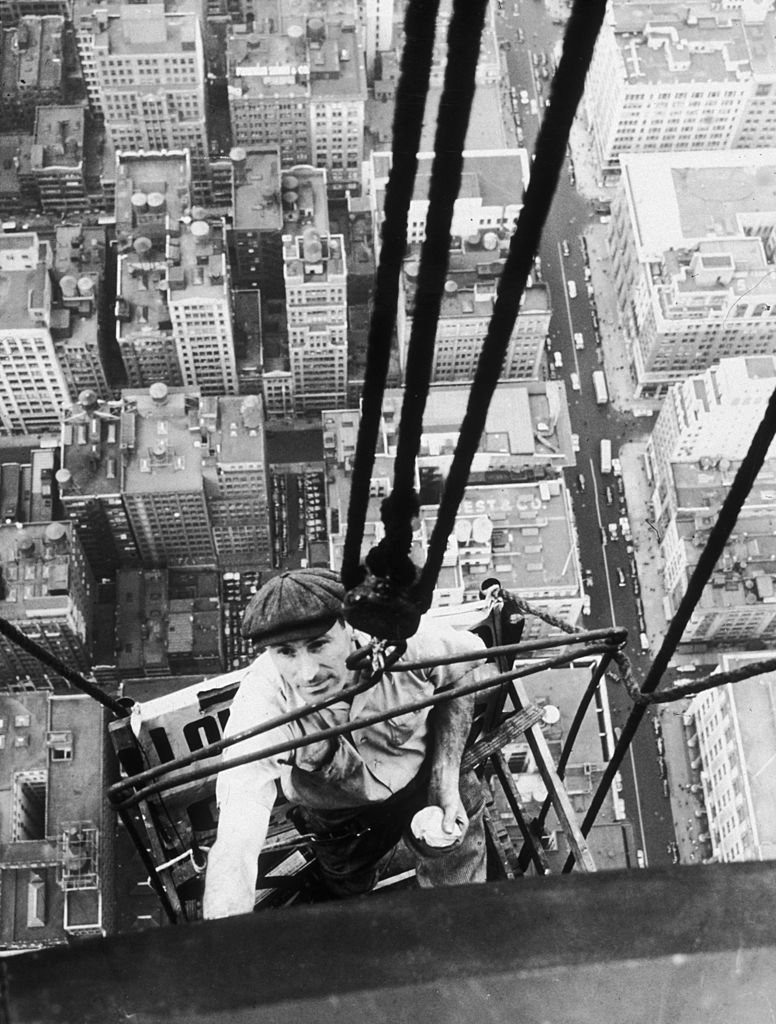 In the 1930s, the Empire State Building was being built in New York, and it would become the tallest building in the world for a while. For its construction, over 3,000 men were employed, and unfortunately, some men had to give their life for it. According to official records, five workers died during its construction. In this photo, the worker seems quite content with being so high up, and he even waves to the camera!
Sonora Carver Lost Her Sight While Doing One of These Amazing Horse Diving Stunts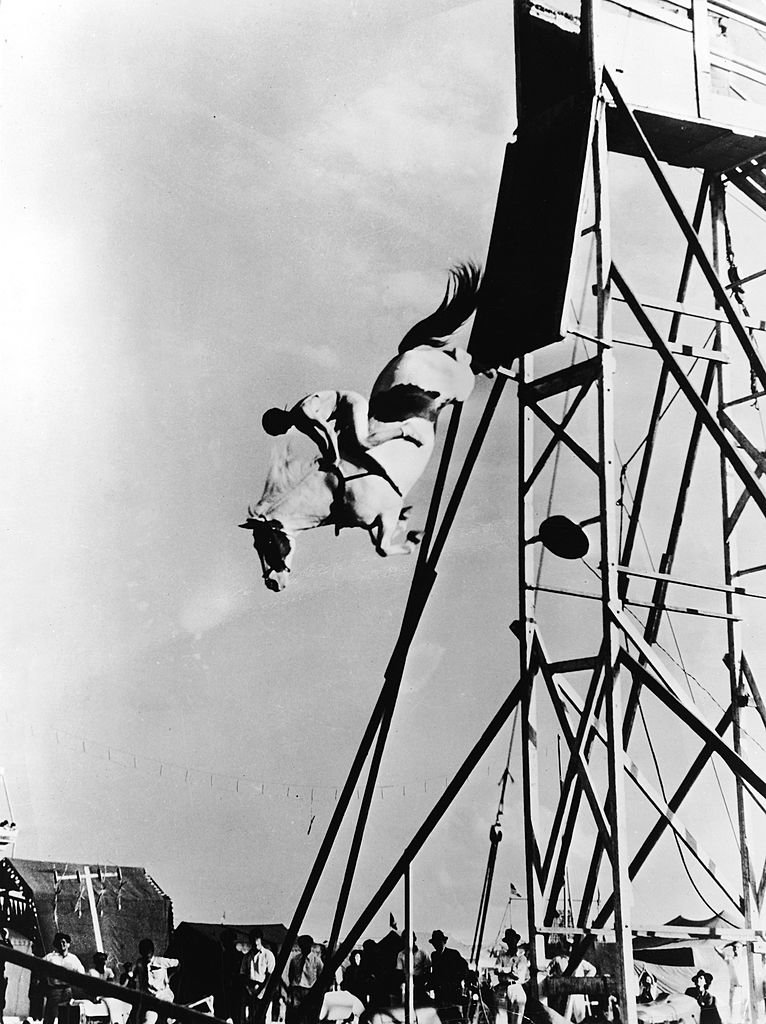 Most of the jobs that we have mentioned so far are necessary for survival in a civilized world, but some of them are for mere entertainment. In the middle of the 20th century, men and women would hop on horses and dive 40-60 feet into the water ... for fun. While nobody ever died doing this, there were some injuries. Most of these injuries were broken bones, but there was one unusual one - in 1931, Sonora Carver entered the water with her eyes open and immediately went blind. This did not stop her, as she continued performing and went on to live till 99 years old.
Acrobats Did Everything Possible, Like Balancing on a Chair, to Impress People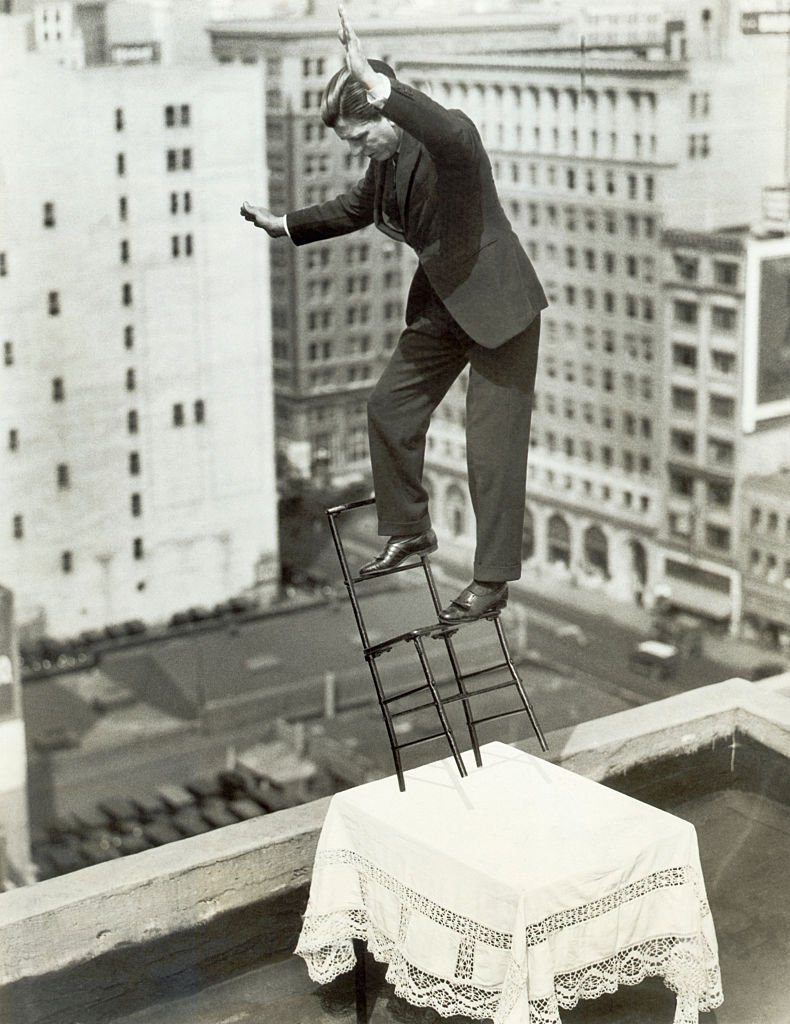 Acrobats already have quite a dangerous job, as they perform tricks that put them at risk of injury all the time. However, in 1955 these "skyscraper acrobats" in Chicago took it to a whole other level by performing over the entire city! This photo is so extraordinary that it looks like it was photoshopped. Don't look down!
The "Kiss of Death," Was a Disease That Killed a Lot of Workers in the Textile Industry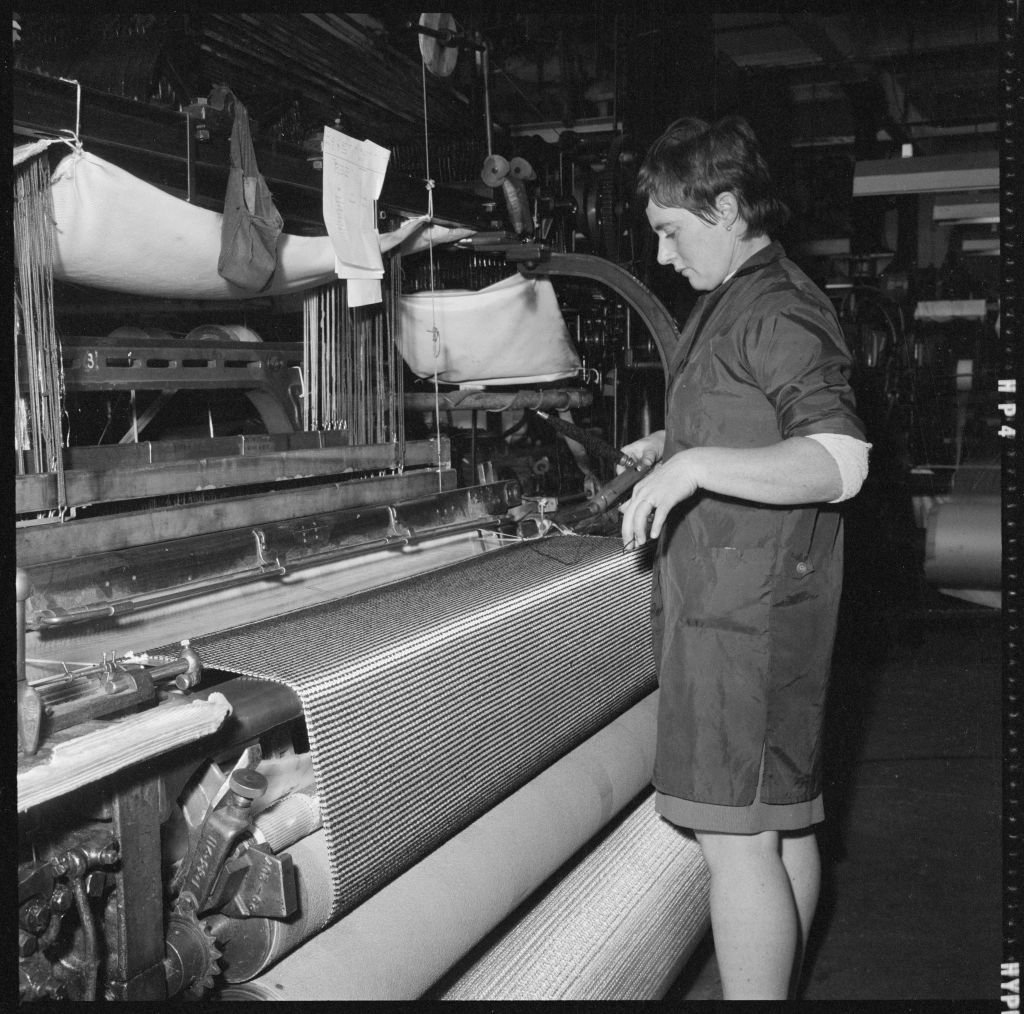 The kiss of death sounds quite sinister. At the time, workers in textile mills worked with an old tool called a shuttle, and each one had a pirn, which is a hollow area to hold the thread. The thread would then be pulled through using the breath. The practice wasn't considered dangerous until late in the 19th century when workers in the textile industry began to die at higher rates than the general population. Upon realizing this, a German bacteriologist discovered that a certain bacteria was causing this disease and that even one infected worker was enough to cause an outbreak in the entire factory. 
Trimming Trees Is a Very Dangerous Task That Can Cause Many Accidents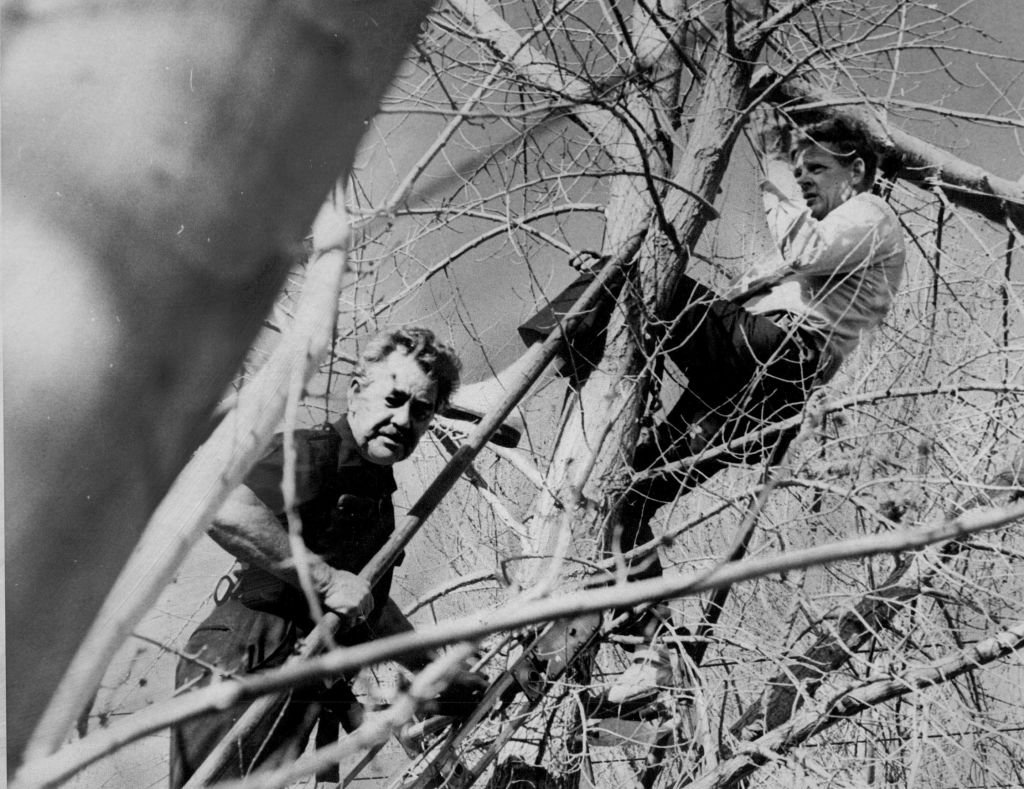 Trees are trimmed for many different reasons. Sometimes, it's for their health, while other times, its because they are too close to electric wires. A tree trimmer faces many risks, such as getting hit by falling branches or injuring themselves with their tools. Also, if the tree isn't trimmed correctly, it looks healthy, but it is actually weak, and its branches may break, causing it to fall by surprise.
Building San Francisco's Golden Gate Bridge Was Incredible, but It Had a Lot of Dangers That Weren't Related Only to the Heights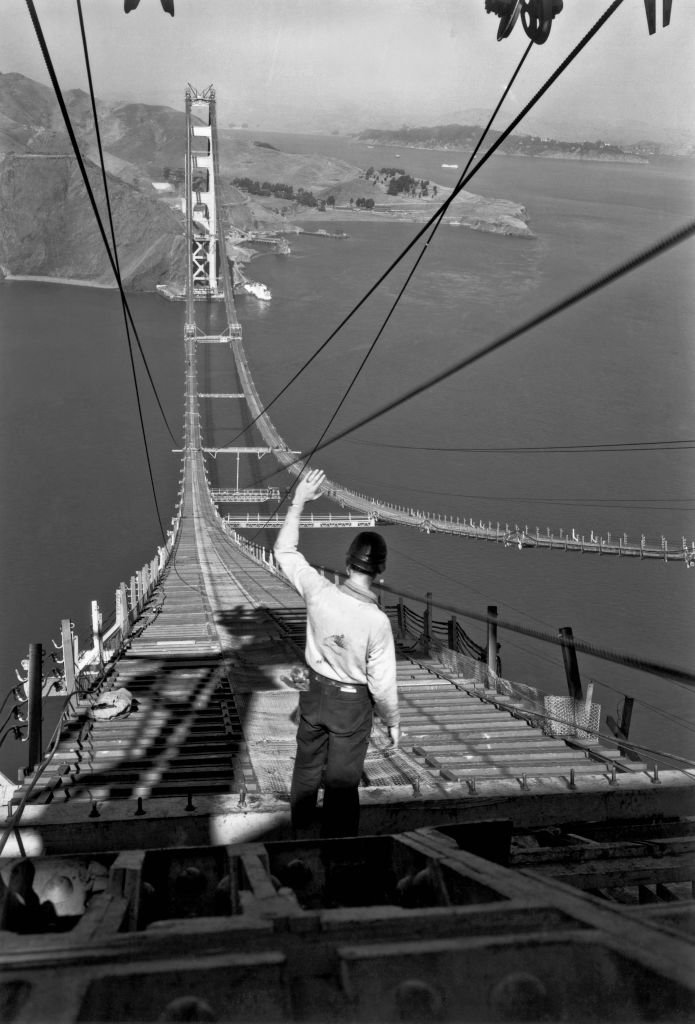 During the Great Depression, a time of extreme poverty, desperation caused many people to take on risky jobs. In 1933, construction for the Golden Gate Bridge, a true engineering marvel, began. Workers had to work in cramped, confined places and had to wear respirators due to fumes from the installation of the lead-based rivulets. Also, they were in danger of falling, and to fight this, they employed a safety net. In February 1937, scaffolding fell through the net, and 10 men died.
Mercury Vapors Were the Cause of the "Mad Hatter" Disease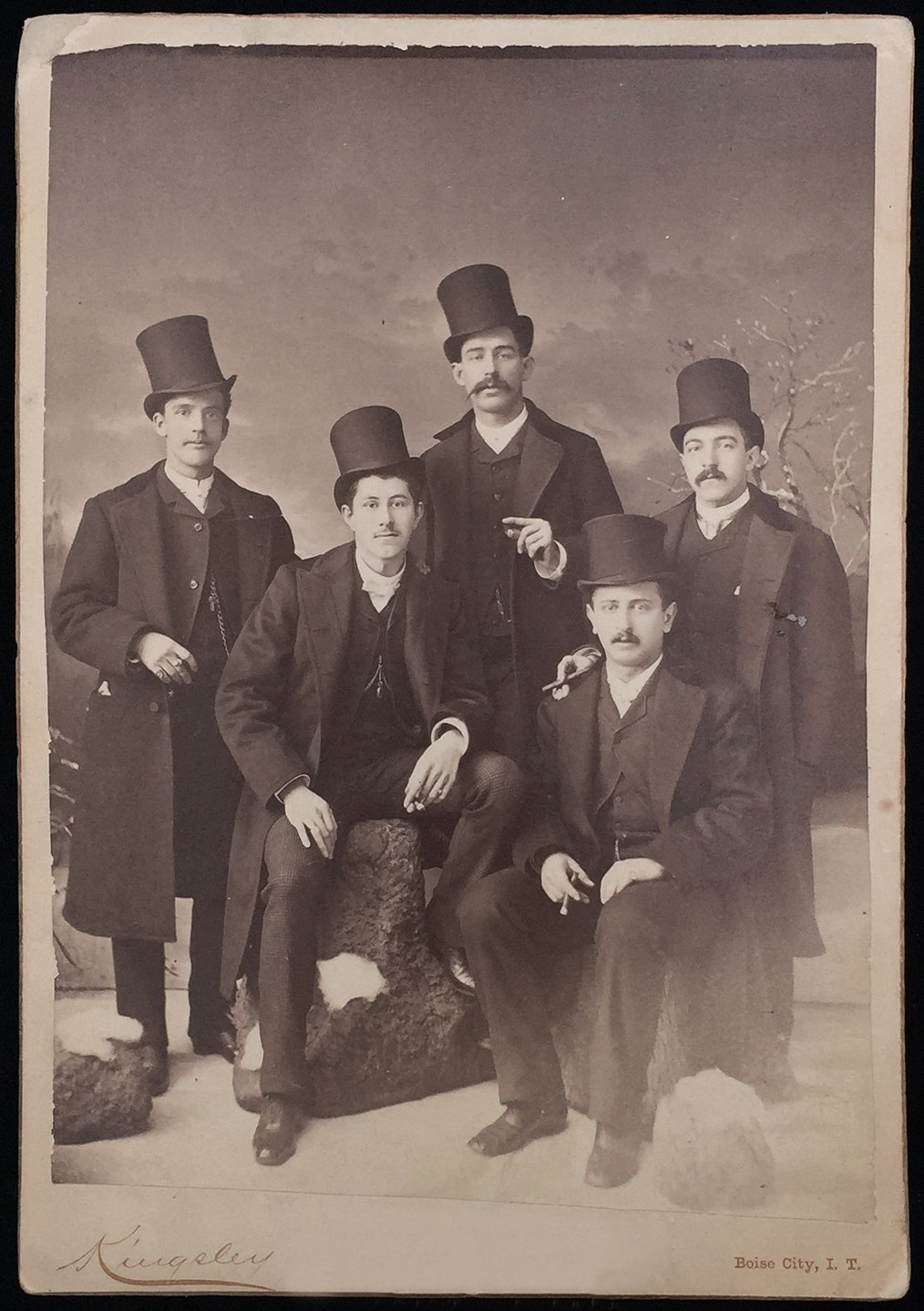 Have you ever heard the phrase "mad as a hatter?" You might remember the Mad Hatter from Alice in Wonderland, with the playing card in his top hat! Well, the phrase comes from the problems experienced by hat-makers in the 19th and 20th Centuries. Many hats are made out of felt, and as a result, the workers would be exposed to mercury vapors. This led to mercury poisoning, which gave them tremors, and made them both shy and irritable.  
The Deep-Sea Diver Needed to Trust in Their Team While Underwater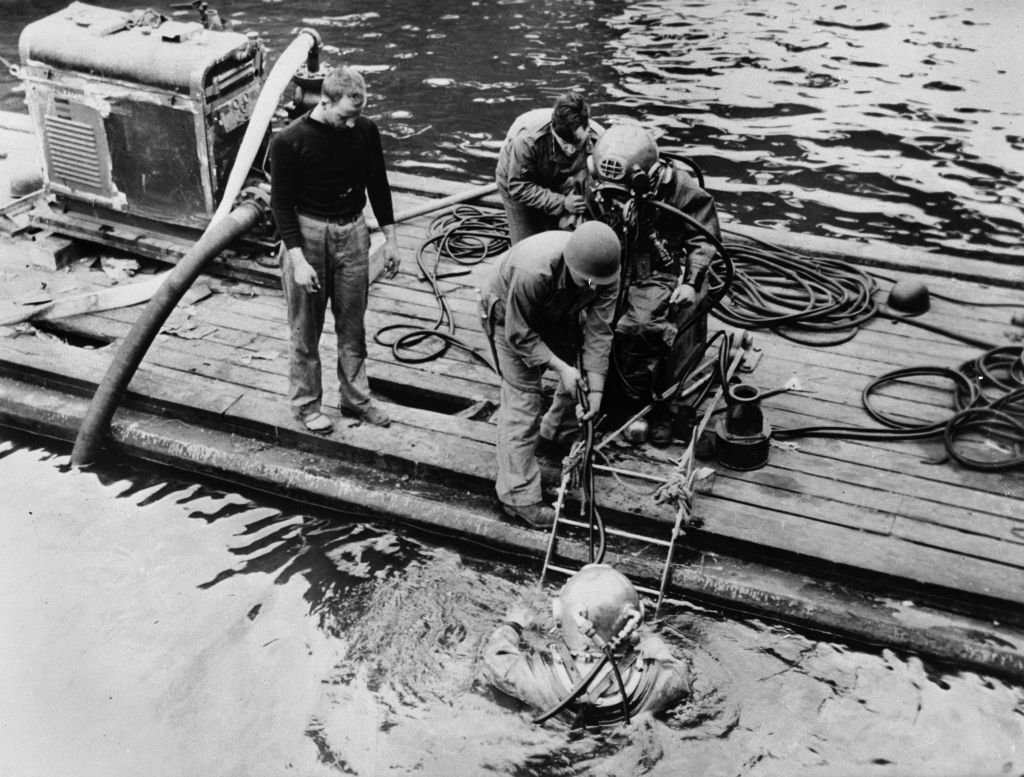 Humans have been diving in the sea for a very long time, mainly to look for food and other resources. While this job doesn't seem particularly dangerous, sometimes, it is. No, the biggest danger is not getting bit by a shark, but rather something simpler - lack of oxygen. When you dive, it's important to breathe naturally, and as you rise and the pressure changes, you must make sure you do it at the right pace.
Cheating Death on the Track Was Just Part of a Regular Day for the Race Car Drivers of the 1940s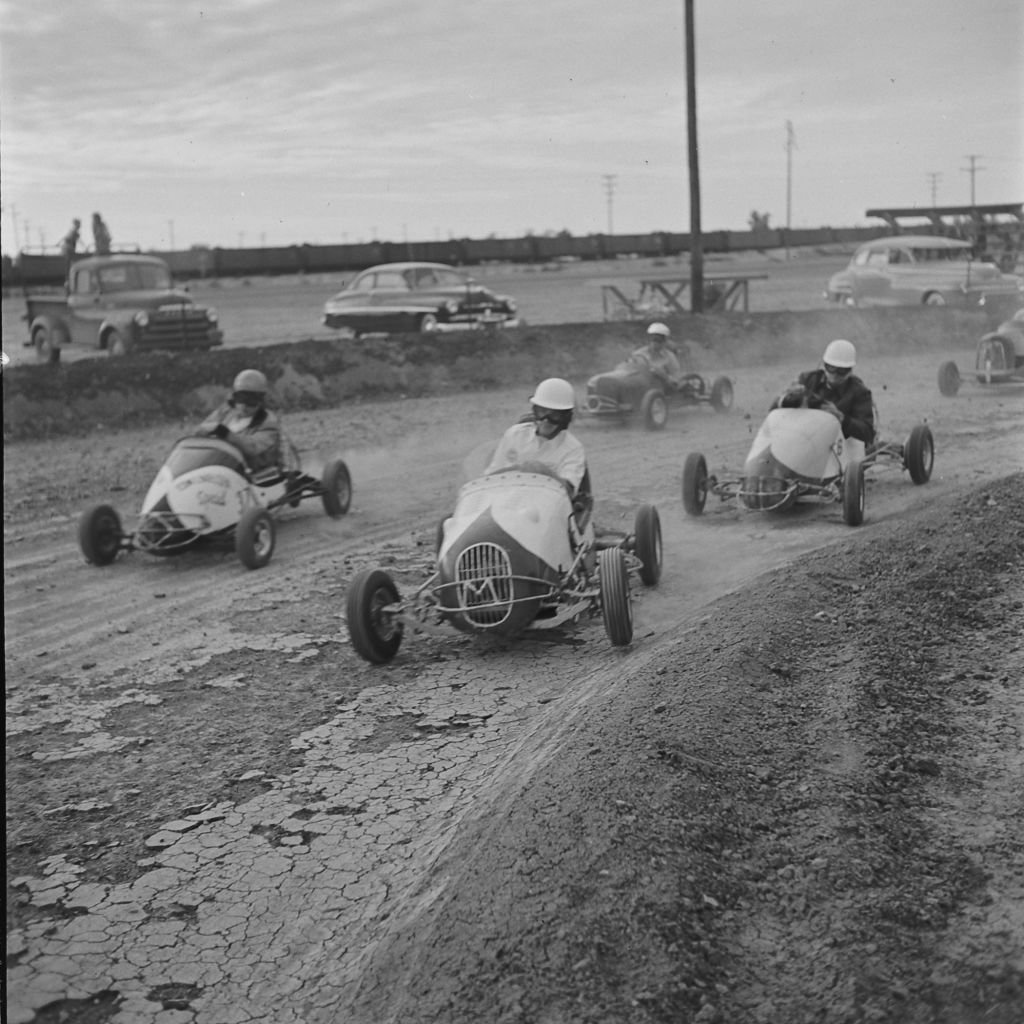 Most of us know how dangerous it is to drive a car at 180 mph, and of course, crashing is the most obvious danger. However, there are other hidden dangers, too, such as being exposed to high levels of carbon monoxide. Also, drivers sit for a long time without moving, so they are in danger of blood clots. The most dangerous cars are midget cars as they are very small and light, only weighing 900 pounds. Although they are small, they have a total of 400 horsepower. Nowadays, for safety, they are equipped with full roll cages.
Charles Clyde Ebbets Was a Photographer That Did What It Takes to Get the Perfect Image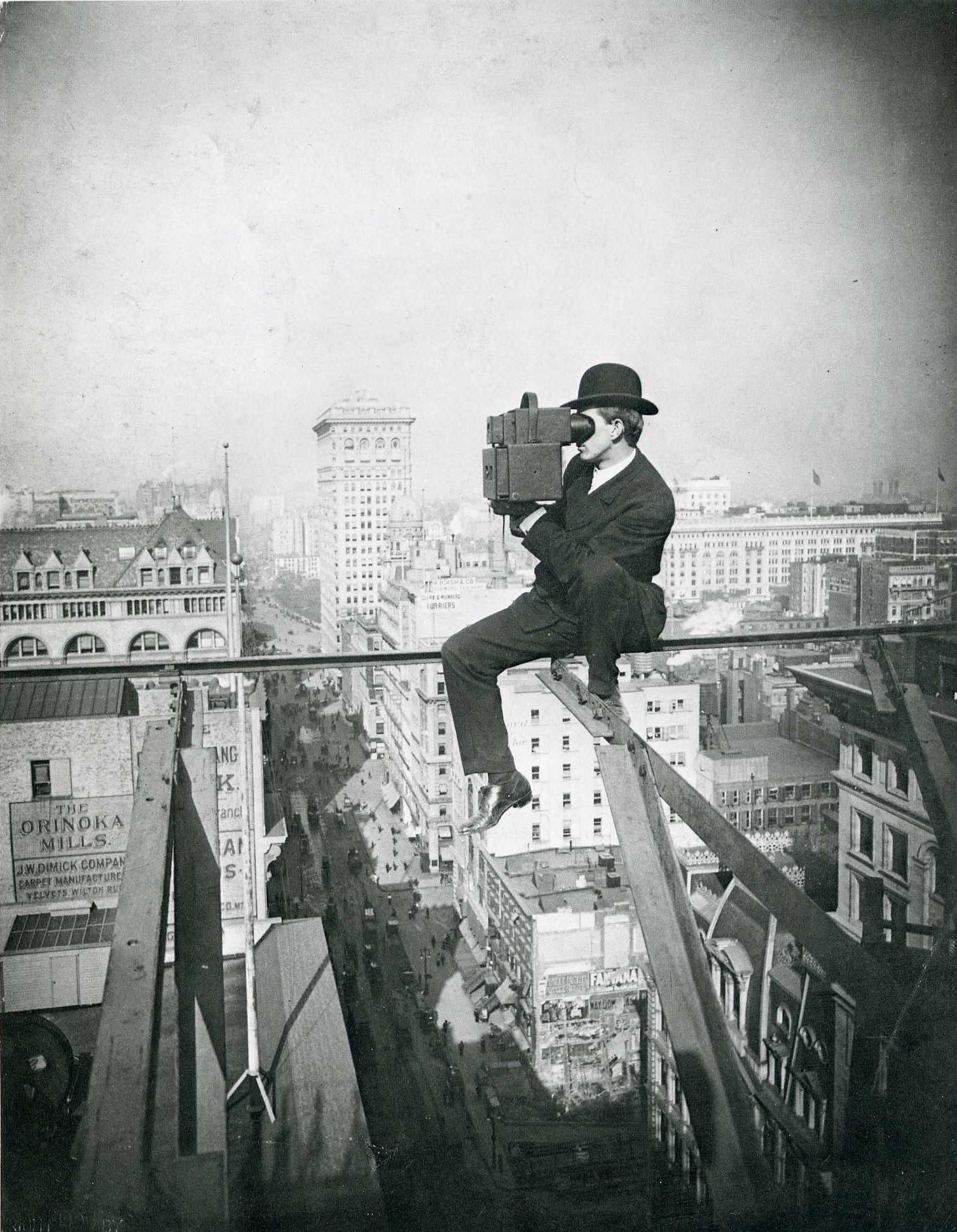 Clyde Ebbets was a famous photographer, published in major newspapers. In 1932, he wanted to take a photo of "Lunch Atop a Skyscraper" on the 69th floor of the RCA building which was being constructed. The photo of the 100 men sitting on a girder with their legs danging went viral. In 1935, Ebbets took photos of the 1935 Labor Day Storm, and he was also given permission to take photos of the Seminole Indians during their sacred Green Corn Dance.
Logging Would Always Be a Hazardous Activity for Everyone Involved on It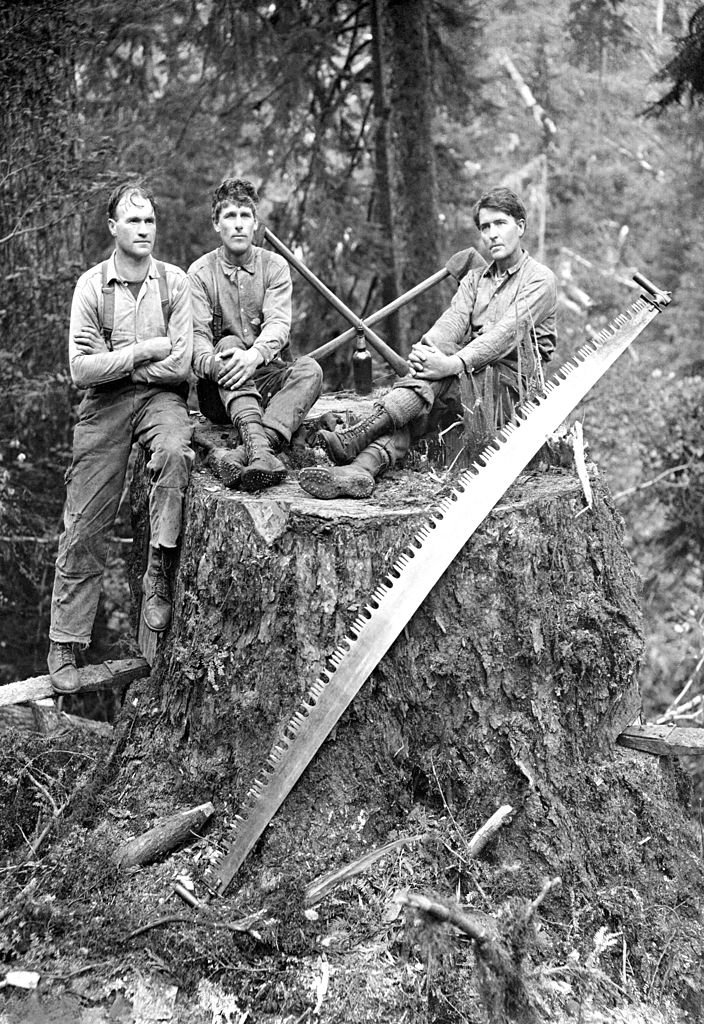 So we know that dealing with massive redwoods and pruning trees used to be dangerous, but what you may not realize is that it's still a dangerous profession today. In 1992, over 6,200 Americans died while working in the logging industry. These numbers have dropped since then, but it's still pretty dodgy - in 2012, the numbers were still around 4,300 a year.
Well folks, that's all for now. We sure are feeling lucky to be working in the 21st Century, and not back in the old days. It's surprising that people managed to survive this long, considering how many ways there were for them to fall ill! If you found this article interesting, be sure to share it with a friend!
Source: CBS, NY Daily News, CNN, MSN