Salt Hacks That Make Our Life So Much Easier
Salt is one of the most unfairly maligned products in your kitchen. It can not only make your food taste better, but there are a lot of other uses for it too. You may have seen some of these before, but we've looked around the entire internet and found some of the most clever salt hacks in the world. What are they? We'll bet you haven't seen all of them before. From cleaning to helping your hair, salt can be an amazing substance. We'll tell you about all of them! Let's get started!
FIX BURNT SMELLS IN THE OVEN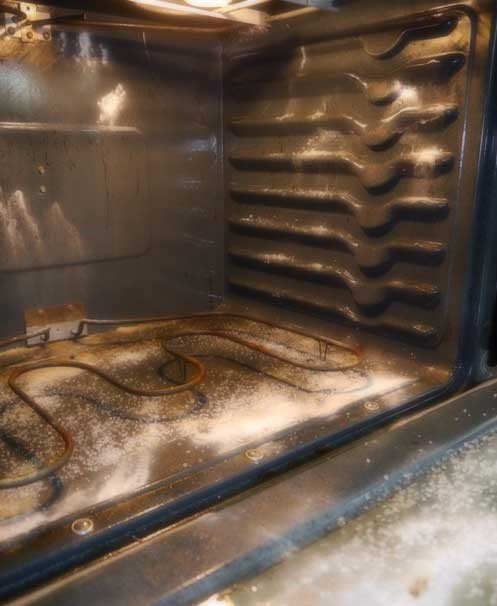 After some time, ovens might end up smelling like burned food. However, you can remove that easily without much hassle or chemical products. With a mixture of 1/8 cup of salt, 1/8 cup of baking soda, and a bit of dishwater soap, you can clean your oven. Just let it sit for 20 minutes. If you want an even better smell, add some cinnamon to the salt.
MOISTEN DRY SKIN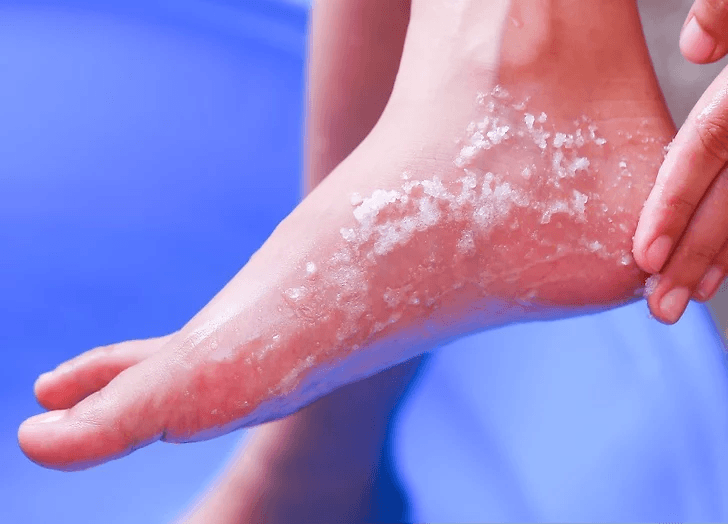 Since salt is a natural exfoliant, it's also a great product to heal dry skin. If you're feeling particularly dry in one area, just rub a mixture of sea salt and warm water to soothe it. It's fantastic that so many of our daily problems can be solved with the most basic ingredient found in many kitchens.
PRESERVE DAIRY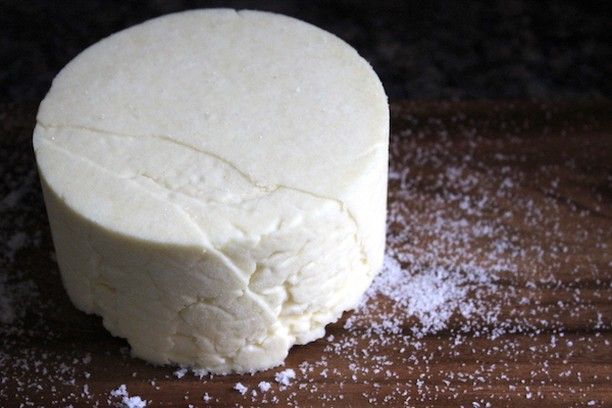 Salt is often used as a preservative because of its antimicrobial properties. However, you might not think it would work well with dairy. It's actually perfect though. Just take a napkin or cheesecloth, soak it in saltwater, and put it over the cheese. This will keep the cheese fresh and prevent mold. It will also prevent certain types of cheese such as cheddar from ripening, so be careful how you use it.
MAKE YOUR OWN TOOTHPASTE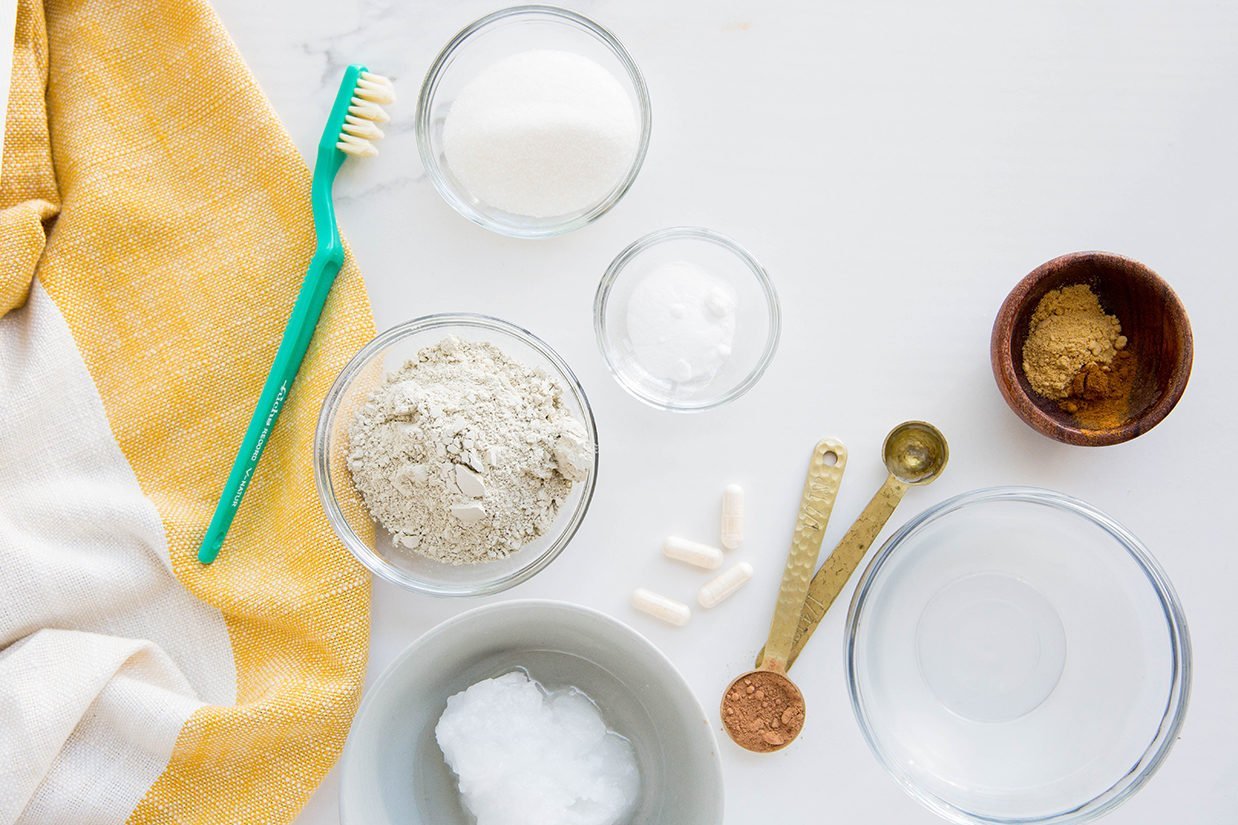 We have already mentioned that salt is great for maintaining basic oral hygiene, but you can actually make your own natural toothpaste with the material. Just mix baking soda, salt, and some peppermint oil to better the taste. Of course, you can use whatever oil you desire best. It' a great way to go organic!
BUG BITES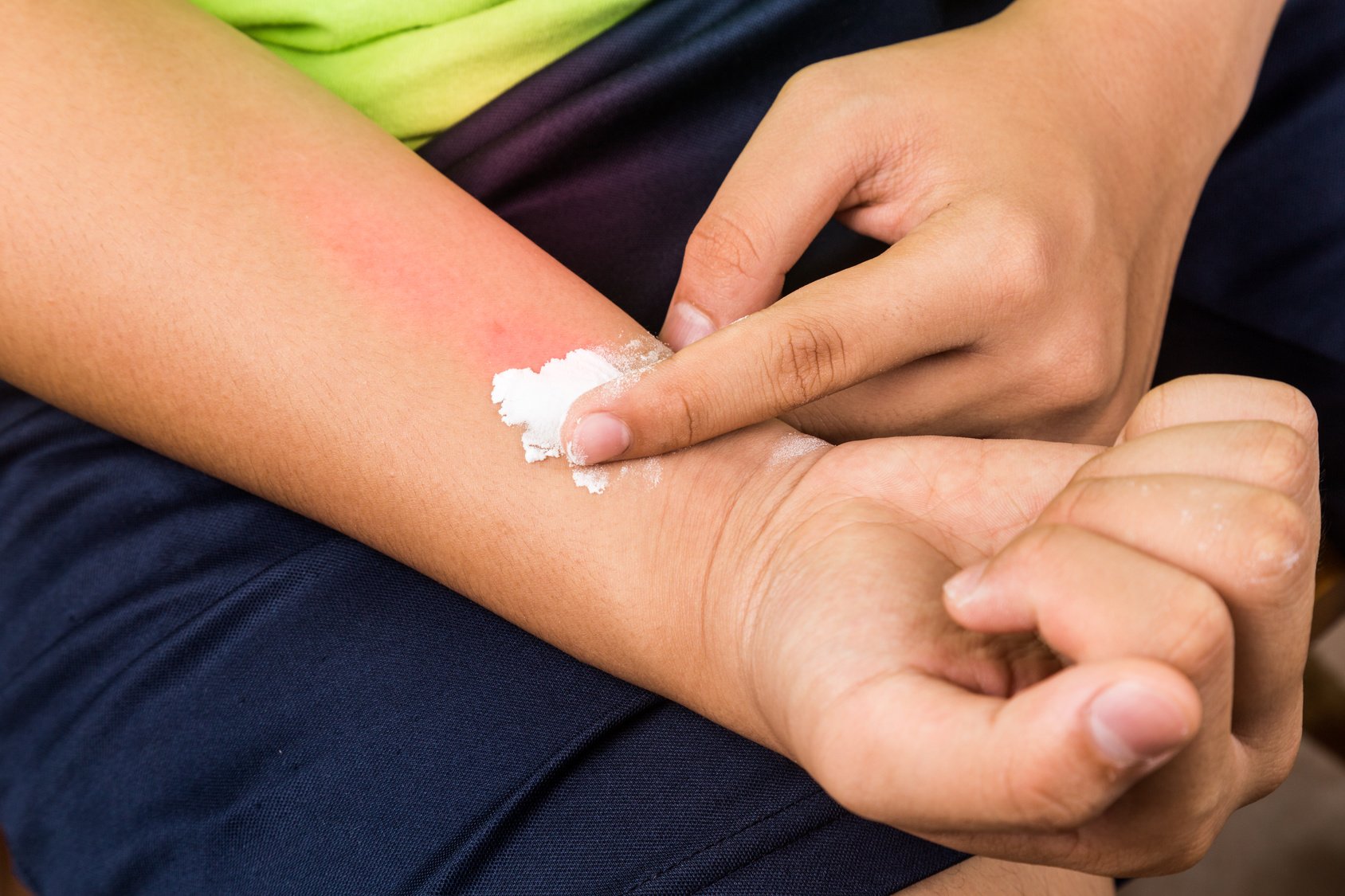 Salt is an anti-microbial, so it's good for killing a lot of bacteria. One of the main sources of irritation from bug bites is from that bacteria. The next time you have a bug bite, make a salt scrub with a little bit of water and some salt. Scrub it into the wound. It will probably hurt a bit - there's a reason why the phrase "rubbing salt into wounds" exists - but it will help kill the bacteria and make your wound feel better afterward.
KEEP COLORS BRIGHT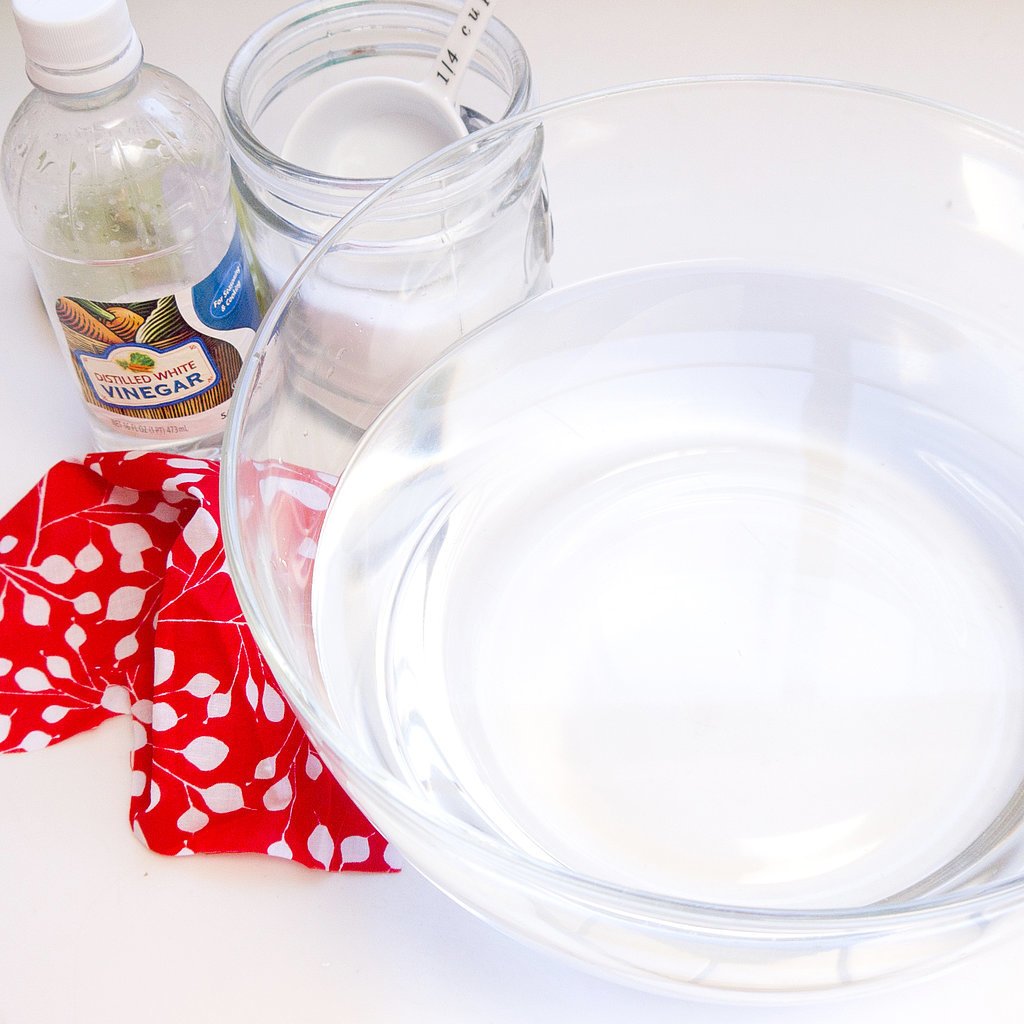 This just means that your clothes will keep their color even when washed. In fact, textile companies actually apply salt to protect the pigmentation. Just mix ½ cup of salt, ½ cup of vinegar, and a ½ gallon of water. Afterward, put your clothes for several hours. The color will be sealed to the fabric as it absorbs salt.
FRESHEN BREATH AND REDUCE MOUTH PAIN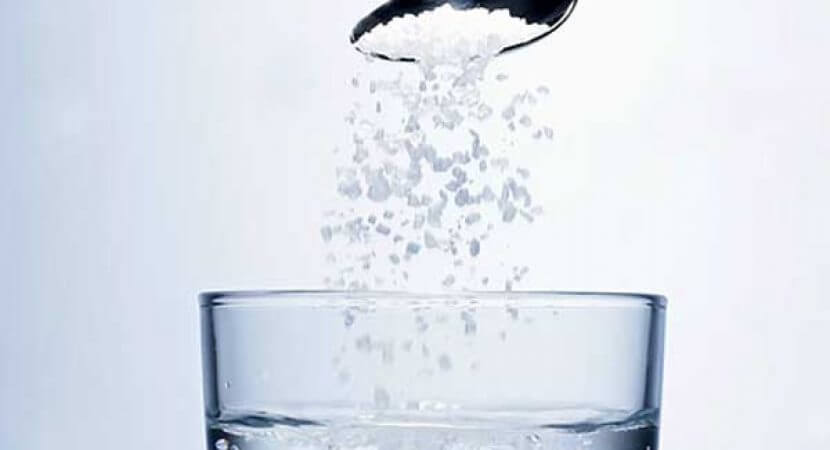 While most people have store-bought mouthwash, salt is a great option for dental hygiene. Gargling warm water with salt actually kills the bacteria that cause bad breath and other problems. Additionally, salt water will soothe the pain from a sore throat or even a canker sore. Just mix two teaspoons of salt in ¼ cup of water, and gargle for several seconds.
PROBIOTIC PROPERTIES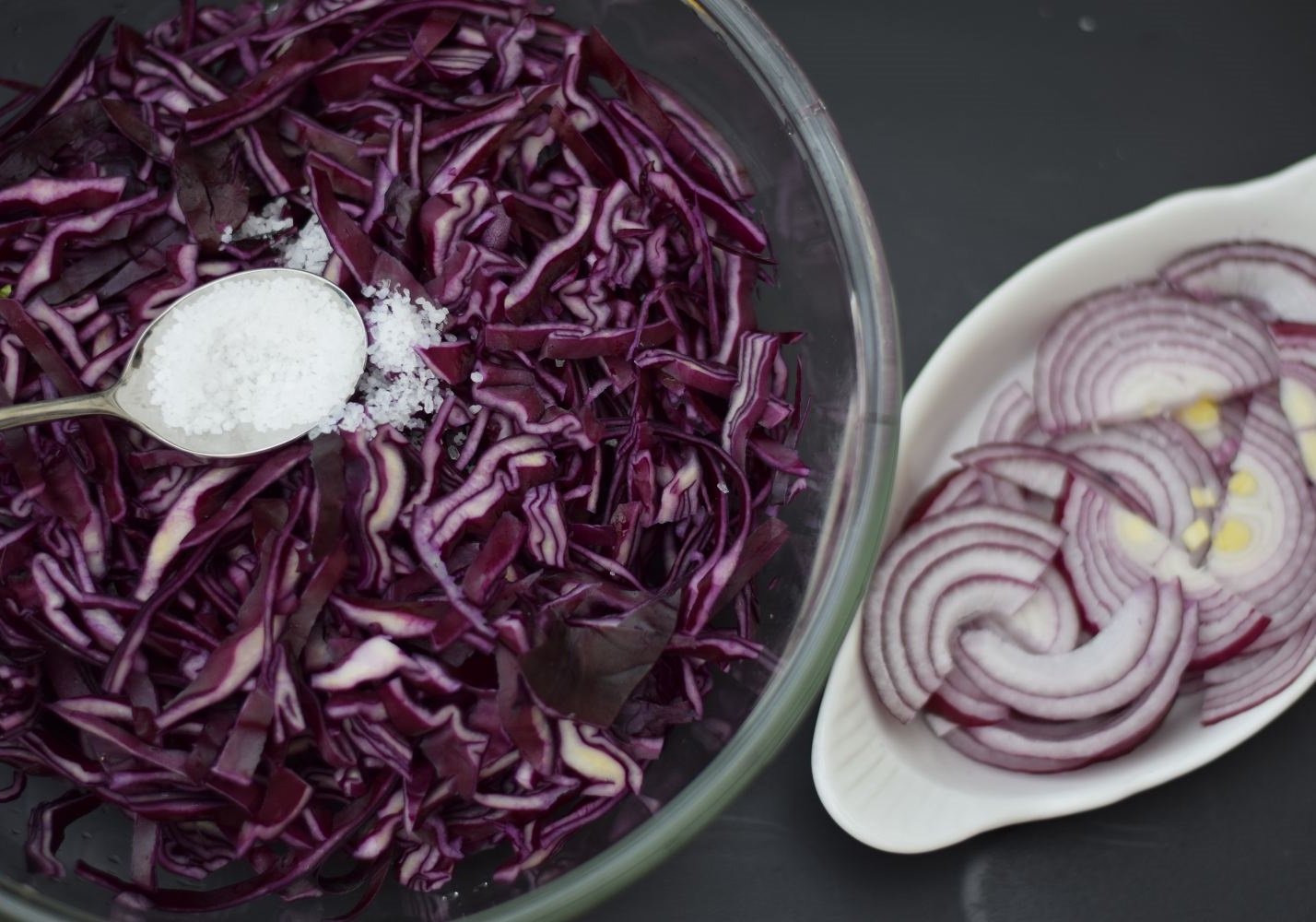 Sauerkraut is made with boiled cabbage and a whole lot of salt. It's a natural probiotic and will keep your digestive tract healthy! All you have to do is cut the cabbage and pour some salt where the core used to be. Put it in an airtight container with water and let it sit for at least a month. This will ferment the cabbage and you'll have sauerkraut. You can vary the acidity by how long you leave it to ferment too.
FIX CARPET STAINS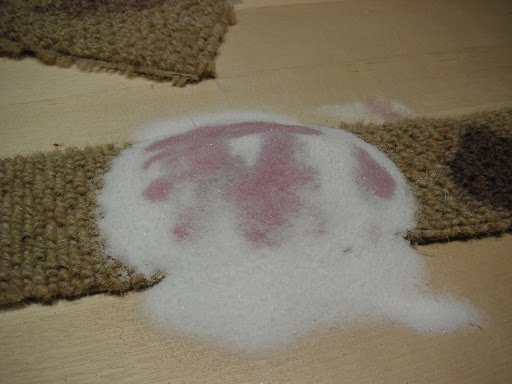 If you spill fruit juice onto your carpet or clothing, grab your can of salt and pour it on. Use as much as you have. The salt will absorb the stain and you should just have to vacuum it up afterward. This is much more efficient than club soda and should lift the stain up entirely.
WHITEN TOWELS WITHOUT BLEACH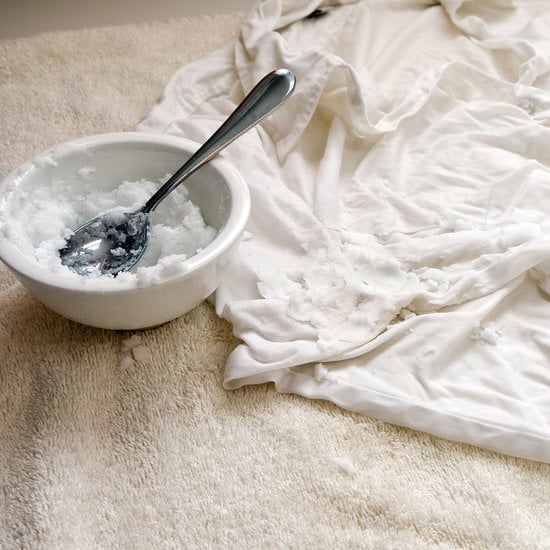 White towels get pretty yellow or brown after a while. You might not notice it at first, but soon you'll have gray looking towels. Use some salt to clean them up. Take 1/2 cup of vinegar, 1/2 cup of salt, and 1/2 gallon of water. Feel free to scale up the amounts depending on how many towels you're doing but keep the ratios the same. Boil the towels in this mixture for one hour. They'll come out looking fresh!
GET LIPSTICK OFF OF GLASSWARE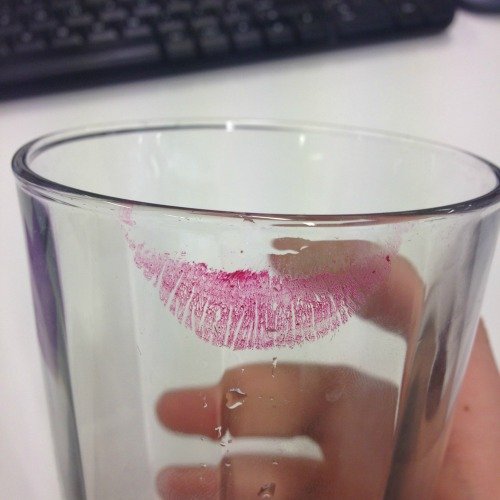 Lipstick is tough to get off of glassware. It has some chemical compounds that make it stickier than most other makeup products. Putting glasses in the dishwasher probably won't cut it. Instead, sprinkle some salt on a damp washcloth and scrub them down first. That should take them right off and won't hurt the glasses either!
CLEAN THE CLOTHES IRON
Salt has a super high melting point - 1473 degrees Fahrenheit. That means that it's ideal for cleaning high-temperature items like your clothes iron. Sprinkle salt on a sheet of paper and run the iron over it on a low setting. It should be abrasive enough to get any kind of gunk of the iron. Wipe it down with a soft cloth and it should be good as new!
NICE CLEAN SHOES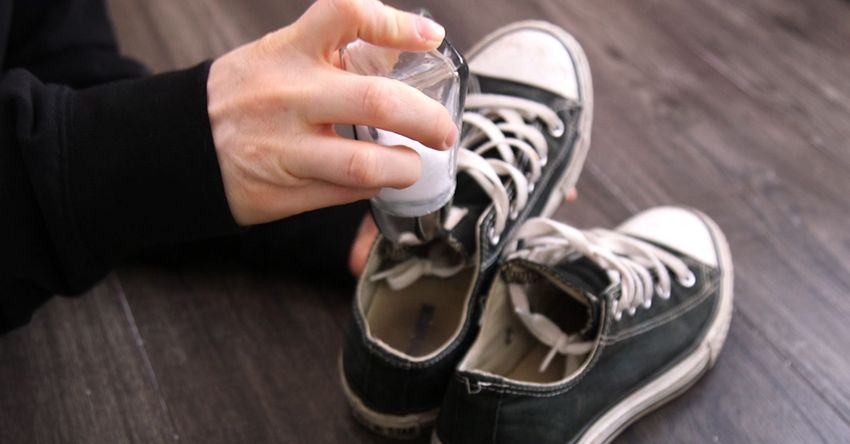 Do your shoes stink? If you're into sports, hiking, or not wearing socks, they probably do. There are a number of ways to clean the smell out of your shoes. One good one is with salt. When your shoes have recently been used, pour two teaspoons of salt in each shoe. Leave it in there, preferably overnight. Then dump them out and vacuum it up. Vacuum the shoes too. They won't smell anymore!
PUT OUT GREASE FIRES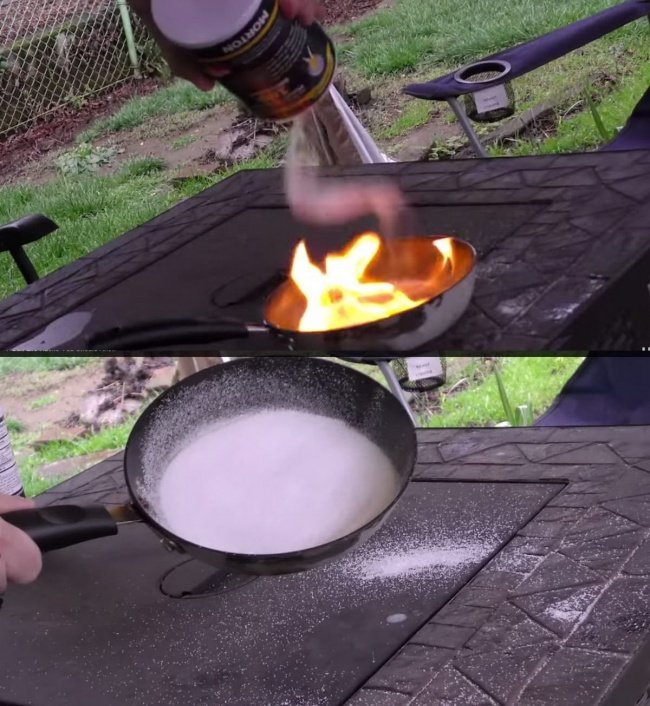 Interestingly, salt is great at stopping fires because it has a high melting point. You can even put out a fireplace with it, and cleanup will be quicker. Meanwhile, if you ever have a grease fire in your kitchen, use salt instead of water. Water will actually spread the oil and cause even more damage. Salt or baking soda are the best options.
FIX DANDRUFF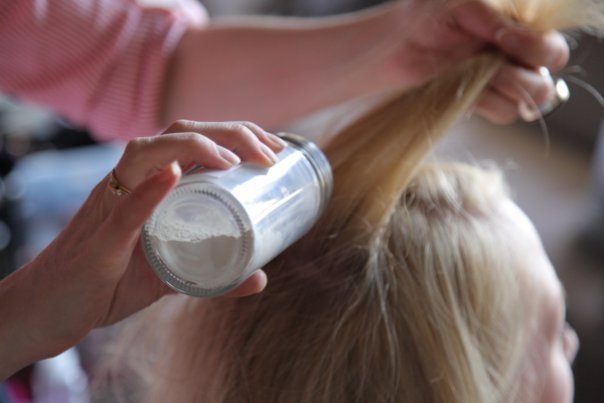 People will dandruff have probably used Epsom salt treatments, and they are awesome because salt is an excellent exfoliator. Before you wash your hair, massage salt on your hair. Do this for several minutes remove dead skin. Afterward, just shampoo and wash as normal. You might have to do this several times a week for better results if your dandruff is persistent.
BETTER BOILED EGGS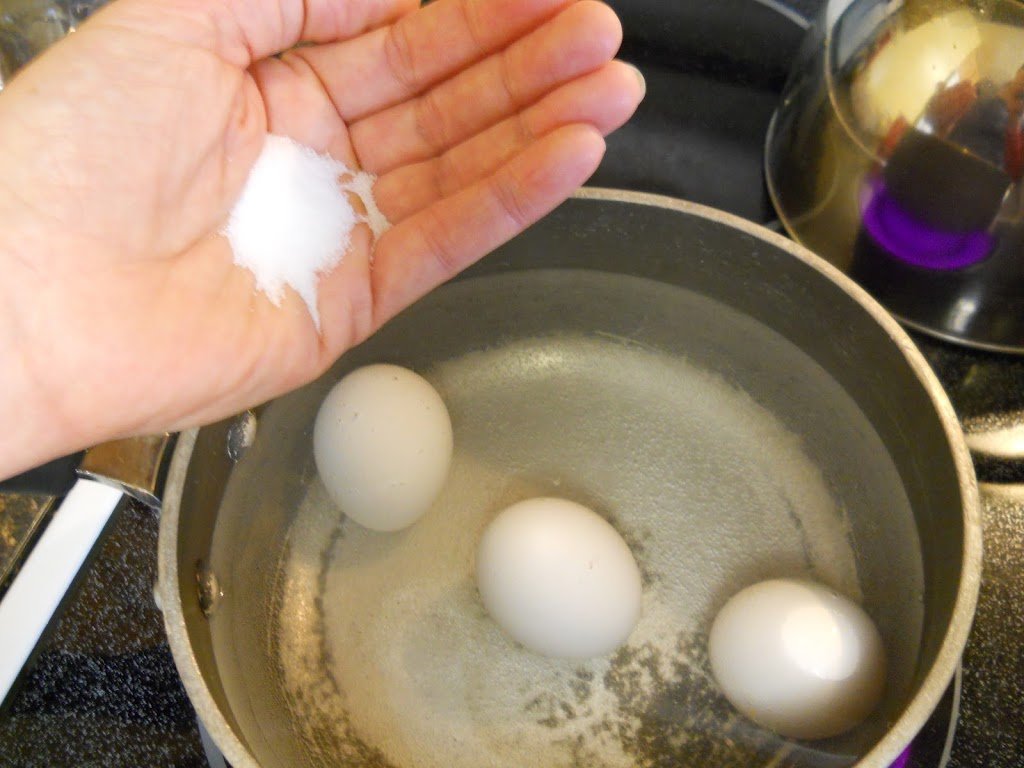 If you want to hard-boil or poach some eggs, you better use salt. When boiling, add it to the water. It will make the process faster, and it will lift the shells. This makes it much easier to peel afterward. Also, add salt to the hot water when you want to poach as it will stop eggs from cracking, and you will look like an experienced chef.
COFFEE MAKER CLEANUP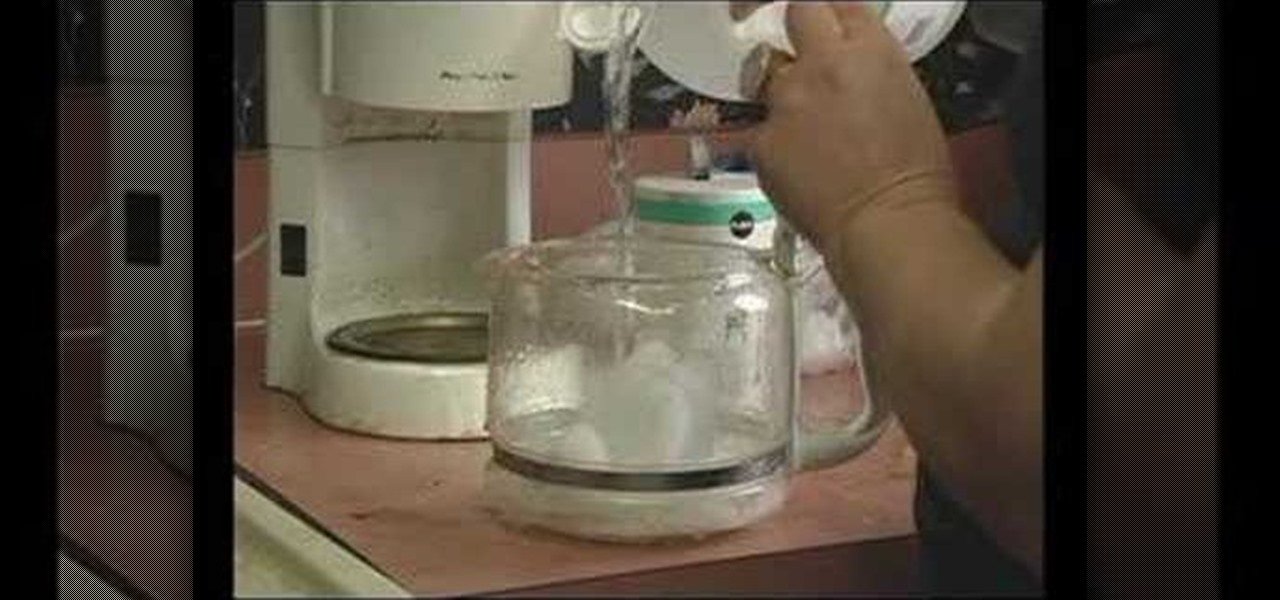 If you have a regular drip coffee maker (not a Keurig), this is a great trick. Your coffee maker is one of the dirtiest items in your kitchen. Clean it up by running a saltwater pot. Fill the pot with water and add four tablespoons of salt to it.  Then you just run it as you normally would. This will kill the bacteria in the coffee maker and it will taste better too. Make sure to run it again with clean water after the salt bath!
NO MORE BROWN APPLES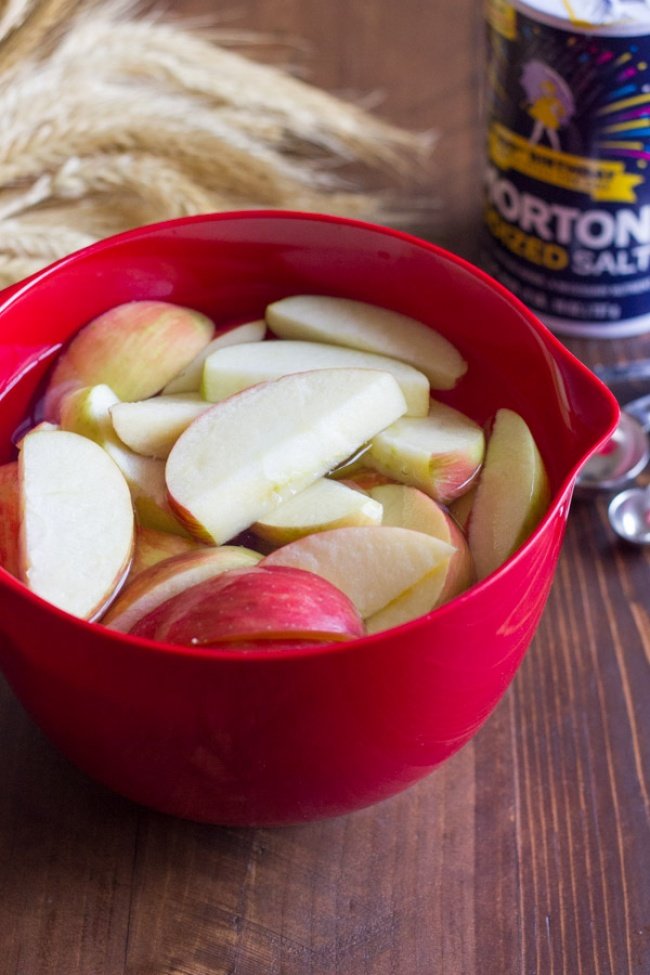 Another disappointing food is a brown oxidized apple. It looks nasty and the texture is mealy. The same trick that works on lettuce works on apples and other fruits too. You have to do it in a different way though. Take the cut apples and soak them in water. Put a dash of salt in the water and wait. Take it out after ten minutes and it should be preserved.
MAKE PERFECT STOVETOP POTATOES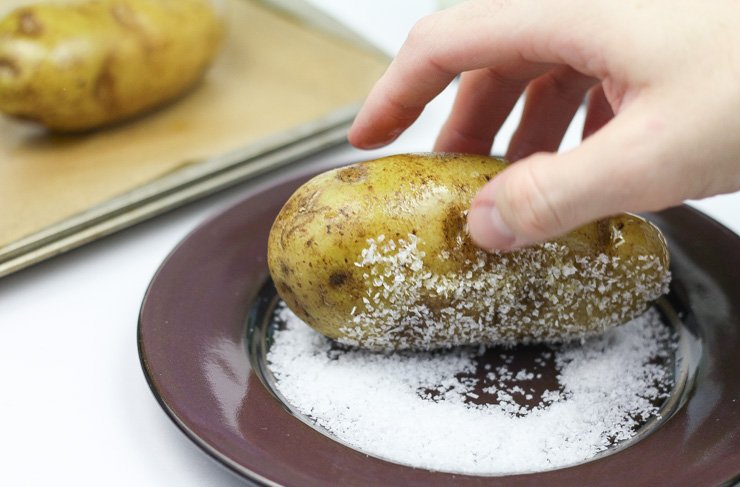 Of course, you always add salt to potatoes for the best taste. However, the ingredient can actually make the whole dish better or completely destroy it, if you use it wrong. When you boil potatoes in saltwater, it makes them soft. Furthermore, before making fries, soak them in saltwater for a few hours. This will remove the starch for crispier chips.
KILL A STINK IN THE FRIDGE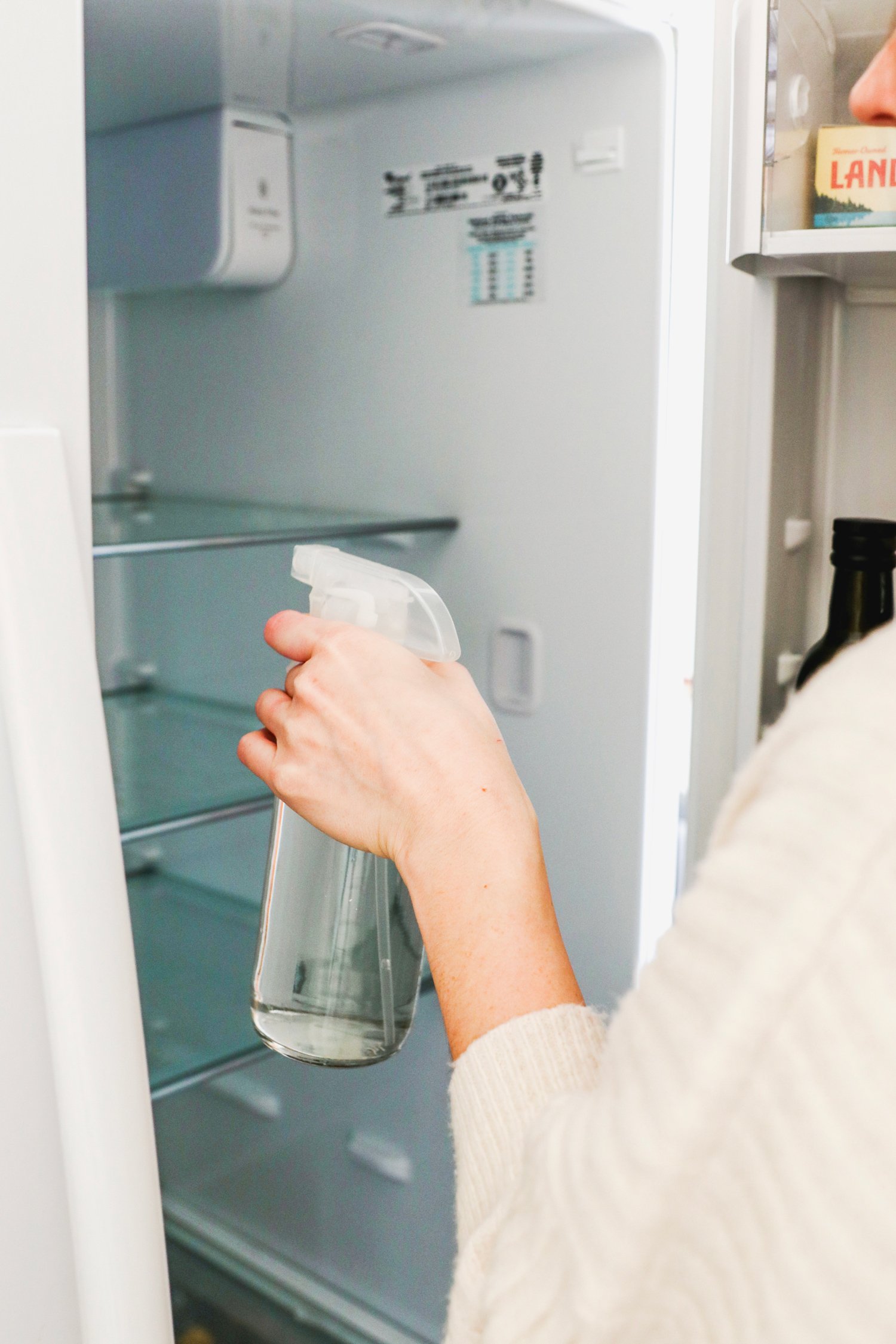 Just like the oven, fridges can be cleaned with some salt. Over time, they accumulate smells, especially because they are always a bit moist. However, some people don't like using store-bought products around their food. Therefore, salt is a great alternative. Make some saltwater and rub with a sponge to clean it up.
STOP CANDLES FROM DRIPPING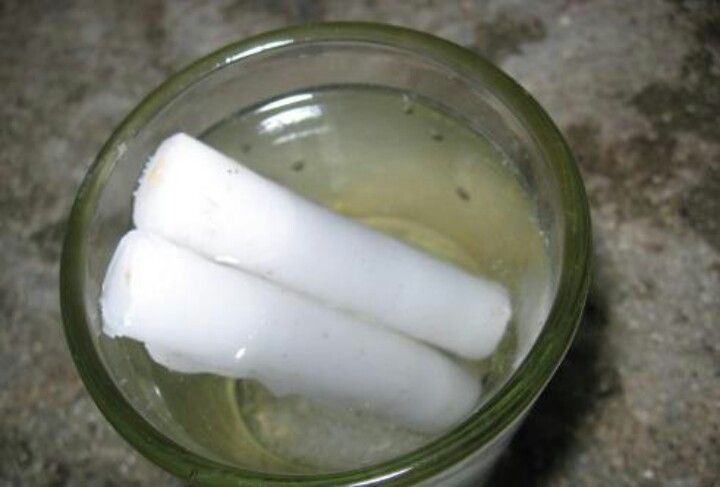 While some people love to see a candle dripping, others don't care for the mess. If you want to stop it, all you need to do is put your candles on saltwater as soon as you buy them. First, boil two cups of water with a ½ tablespoon of salt. Turn off the heat and add the candles for two hours. Then, let them dry before using them.
We hope that these tips will help you get more out of your salt. It can make a lot of tasks easier for you and has a million uses. Considering that you probably have a giant box of it in your house, we're sure you'll find some great ways to use it! If you liked this article and find it useful, please share it with your friends. Thanks for reading!
Sources: Bustle, Vision Times, Shared, Healthy Gem