Most Beautiful Colorized Images In History
Black-and-white might be an awesome Instagram filter, but normal historical photos look so boring without color. Luckily, we have the most advanced technology in human history, and now, we can look at the past with new eyes. You can see new versions of Albert Einstein's best pictures, Muhammad Ali knocking out Sonny Liston, and more. Let's discover them!
WAR IS HELL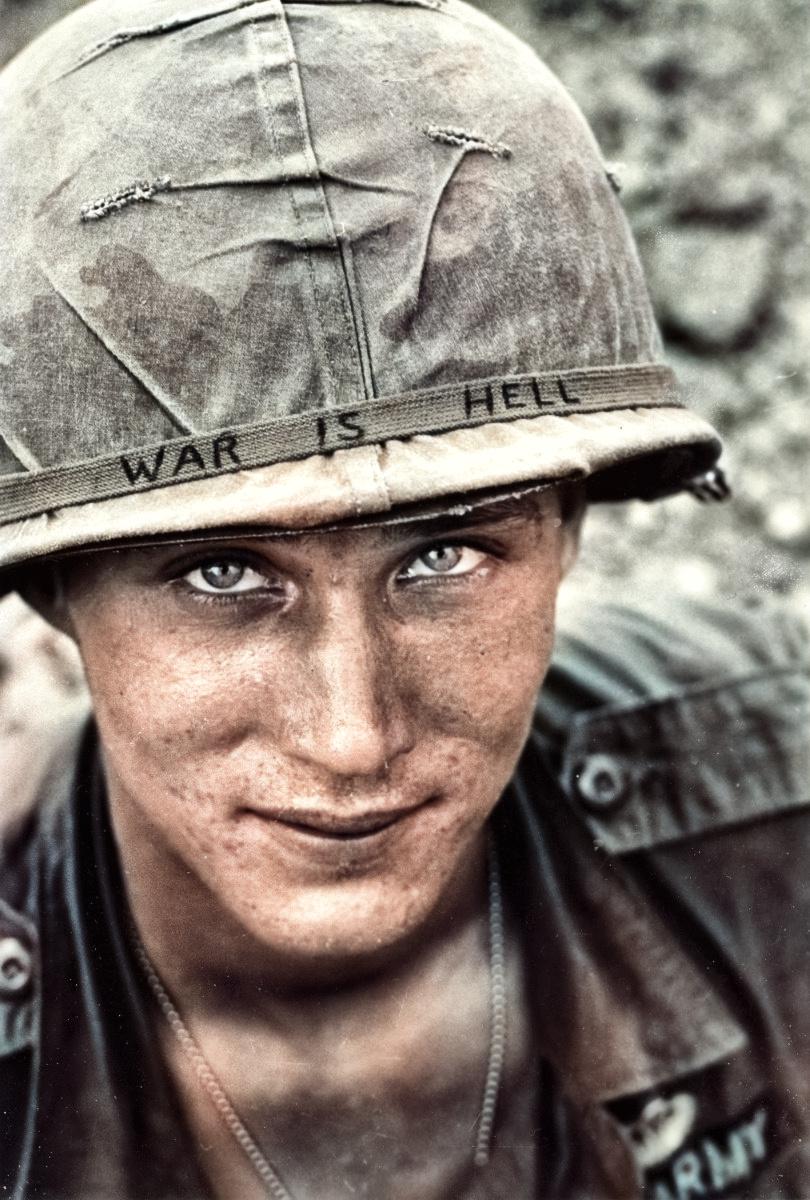 This powerful image depicts the horror of war. "War is Hell" is written on the soldier's helmet, a compelling political statement, especially as soldiers are meant to be patriotic. During the Vietnam War, a lot of soldiers had similar slogans on their helmets as a sign of protest. This iconic photo was taken in 1965 as the 173 airborne brigade battalion was on defense duty in South Vietnam. A lot of Americans were against being involved in this terrifying war.
---
THE FIRST WOMAN AT THE BOSTON MARATHON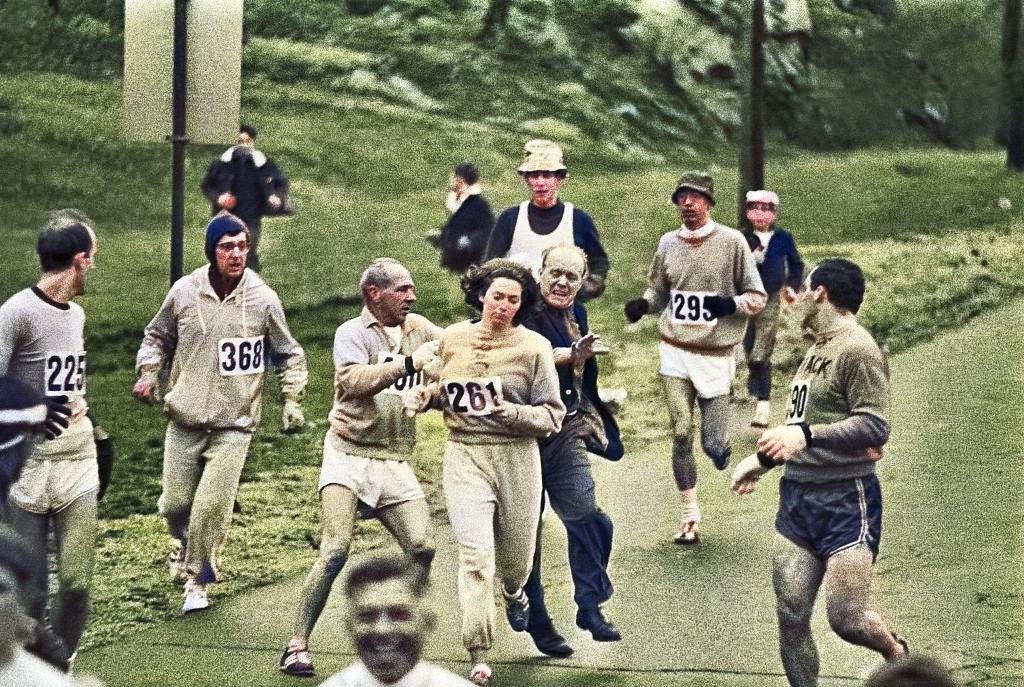 This is an image of Kathrine Switzer running in the Boston Marathon from 1967. She was the first woman to complete the race with a numbered bib but the people around her tried to stop her. Luckily, Kathrine's boyfriend, Thomas Miller, who was running beside her, pushed them away from her. While training for the race, Switzer's coach told her it was too much for a "fragile woman", but she did it carrying the number 261 with backing from the Syracuse Harriers Athletic Club.
---
MARIE AND PIERRE CURIE IN THEIR LABORATORY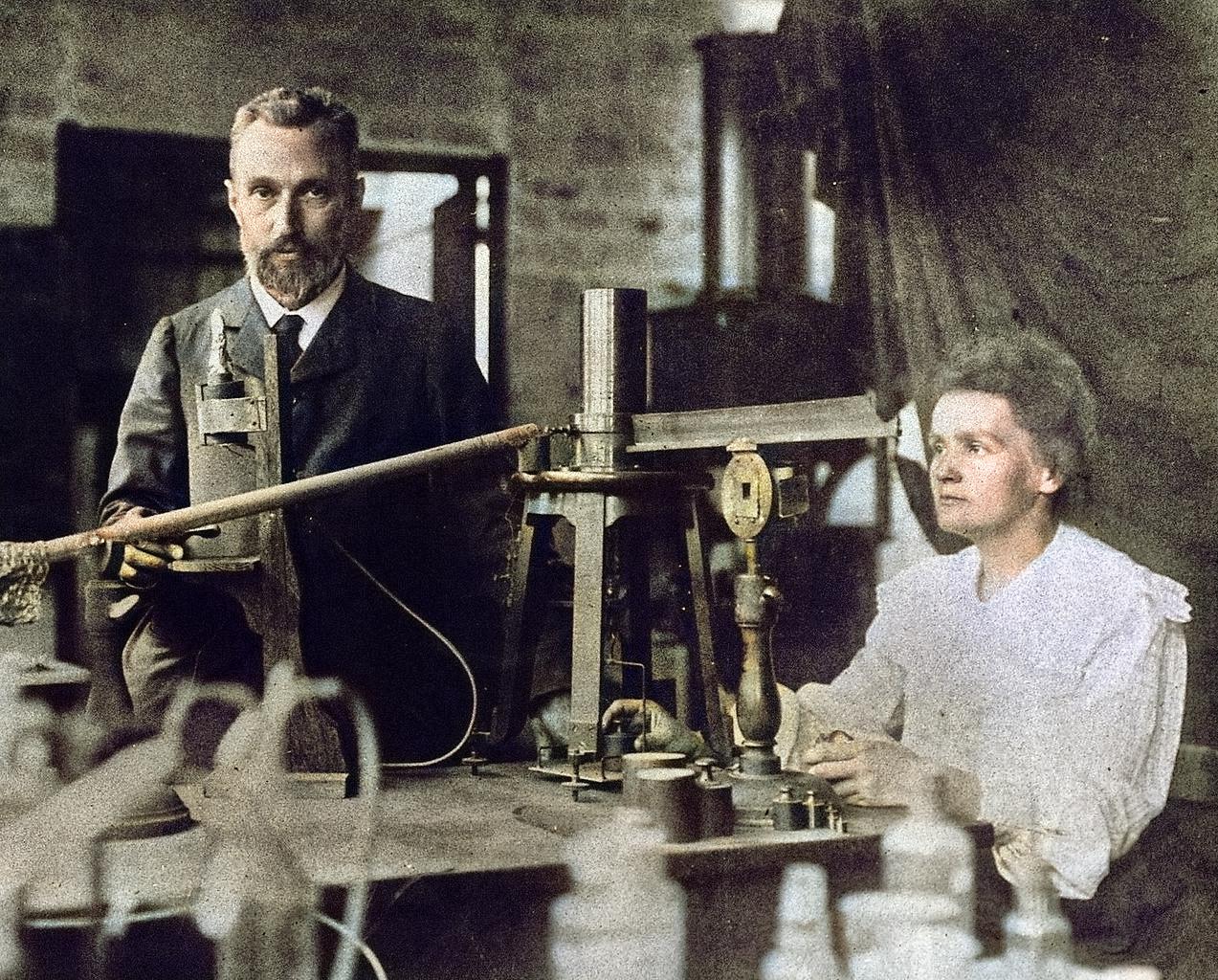 Marie Curie is known worldwide as a pioneer scientist, whose contributions to the field lead to a physics Nobel Prize in 1903, and a chemistry Nobel Prize in 1911. She worked on radioactivity alongside her husband, Pierre. She actually made the word "radioactivity", while discovering radium and polonium. Unfortunately, since the effects of radiation were yet to be studied, Curie never used protection while working. She died of aplastic anemia due to radiation poisoning later on.
---
BREAKING NEWS OF THE TITANIC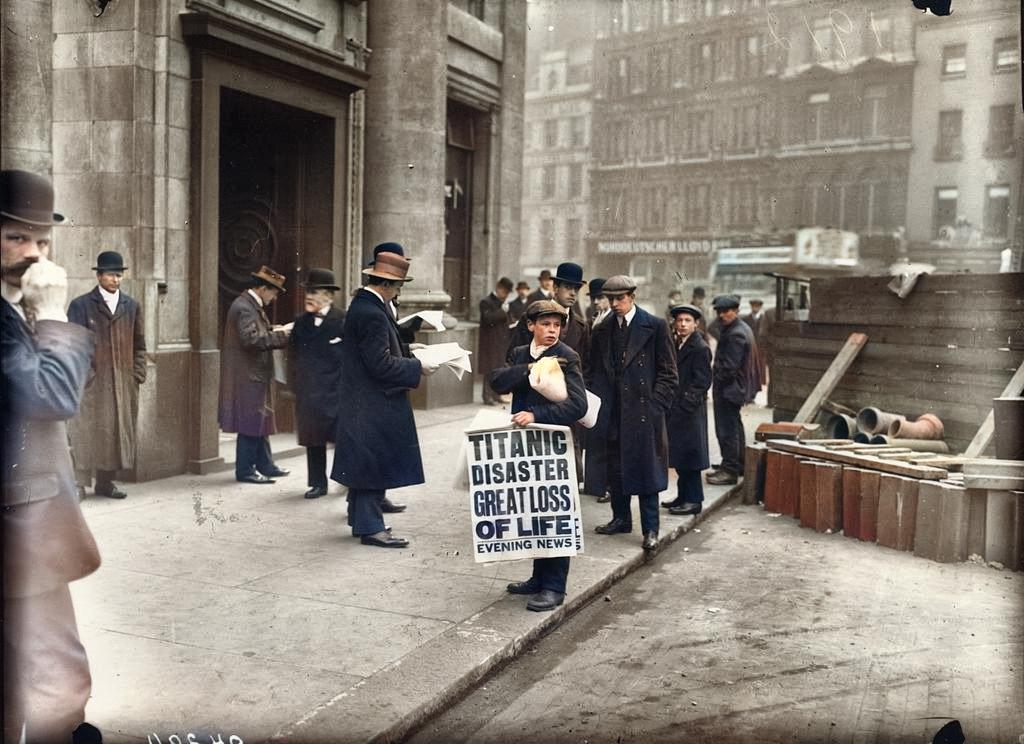 Newspapers all over the world broke the tragic news that the RMS Titanic had sunk and how many victims had died in the accident. At the time of this picture, 1,492 people were confirmed dead, but they hoped that 866 survivors would be picked up by Cunarder Carpathia, which was traveling to NYC. A Virginian vessel picked up 400 people, and Captain Gambell said that there was no more.
---
GERMAN TROOPS IN PARIS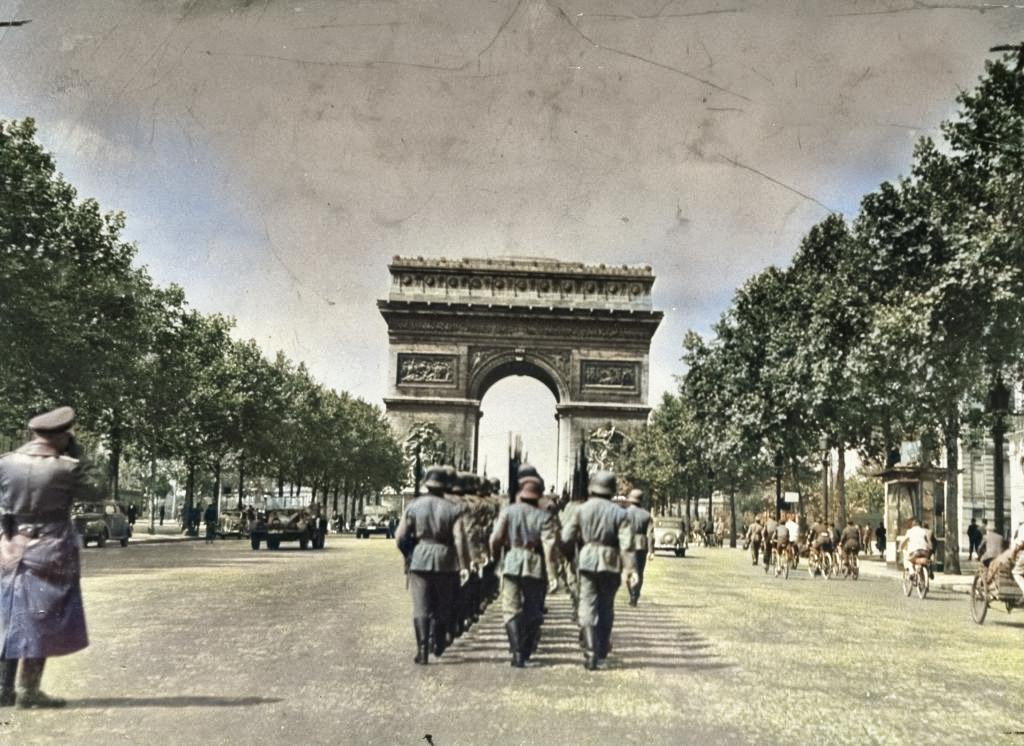 As mentioned before, German soldiers occupied Paris in 1940. While French history remembers this as a dark time, it was completely different for German army men. Since they were so far away from Russia, one of their enemies, the men could enjoy themselves freely through the streets of one of the most beautiful cities in the world.
---
JOHNNY CASH IS IN TROUBLE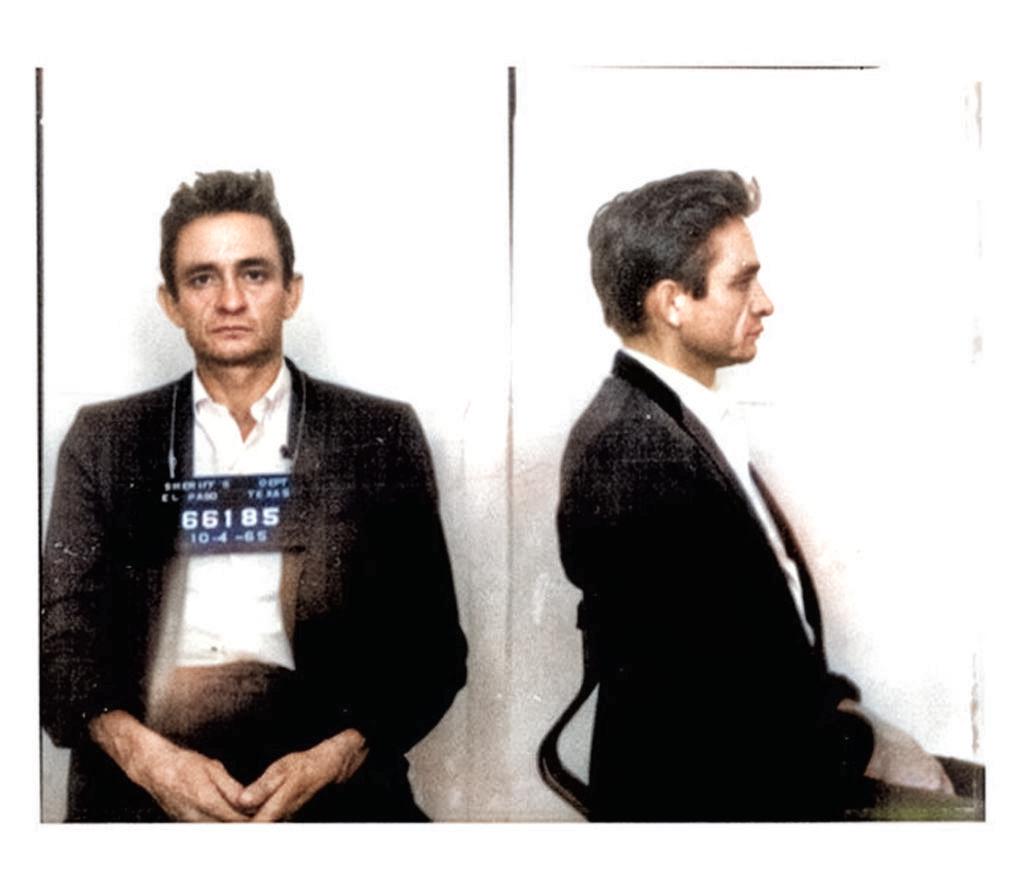 Having sold 90 million records worldwide, Johnny can is considered as a musical legend, and his awards would testify to that fact. Inducted into Country music, Rock n Roll, Gospel music halls of Fame, this is more than a confirmation. He likes to see himself as a country music guy, but he also dipped his feet in other genres too. Johnny is known for his profoundly calming baritone voice, all and sundry accepted his music. His music cast shadows on themes revolving around moral tribulation and redemption. He was arrested in October 1965 after customs found some questionable things in his bags. 
---
THE STREAK OF JOE DIMAGGIO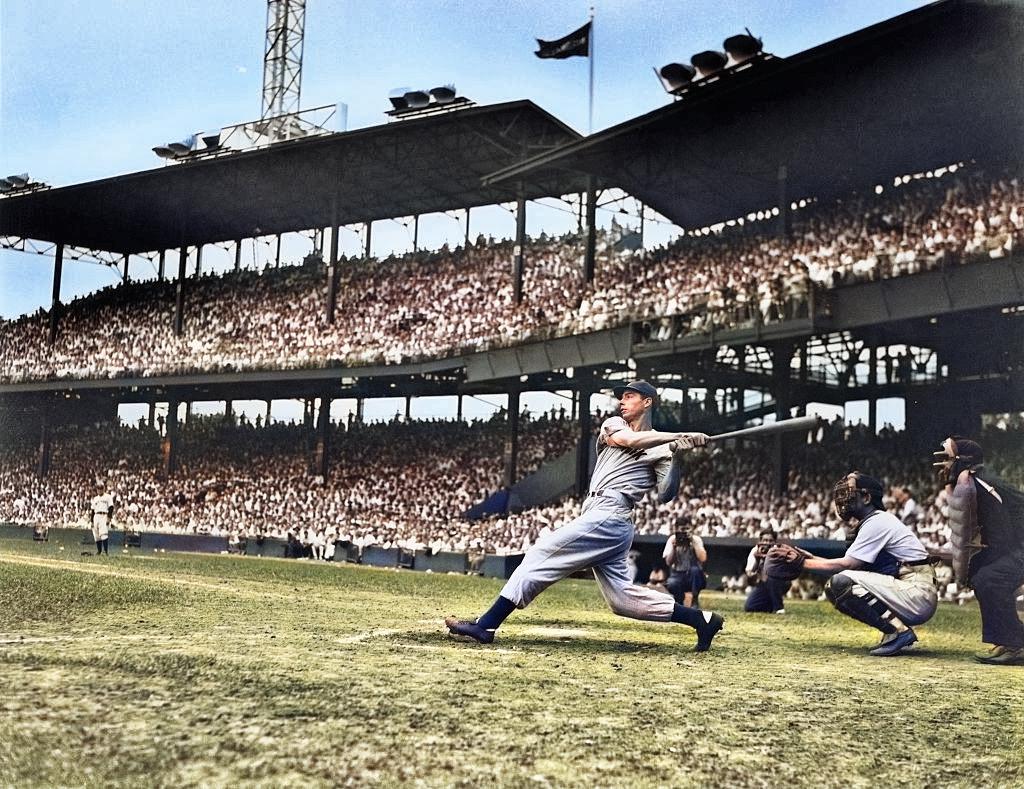 In 1941, DiMaggio had a 56-game hitting streak that couldn't be beaten. It's one of the best streaks in history, and the athlete is still the most beloved baseball player of all time. Pete Rose holds the second-longest streak in 1978 with 44 straight games, but it was still less than DiMaggio. Meanwhile, baseball has changed so much that it's unlikely that anyone will ever repeat such a feat.
---
ENOLA GAY - BOEING B-29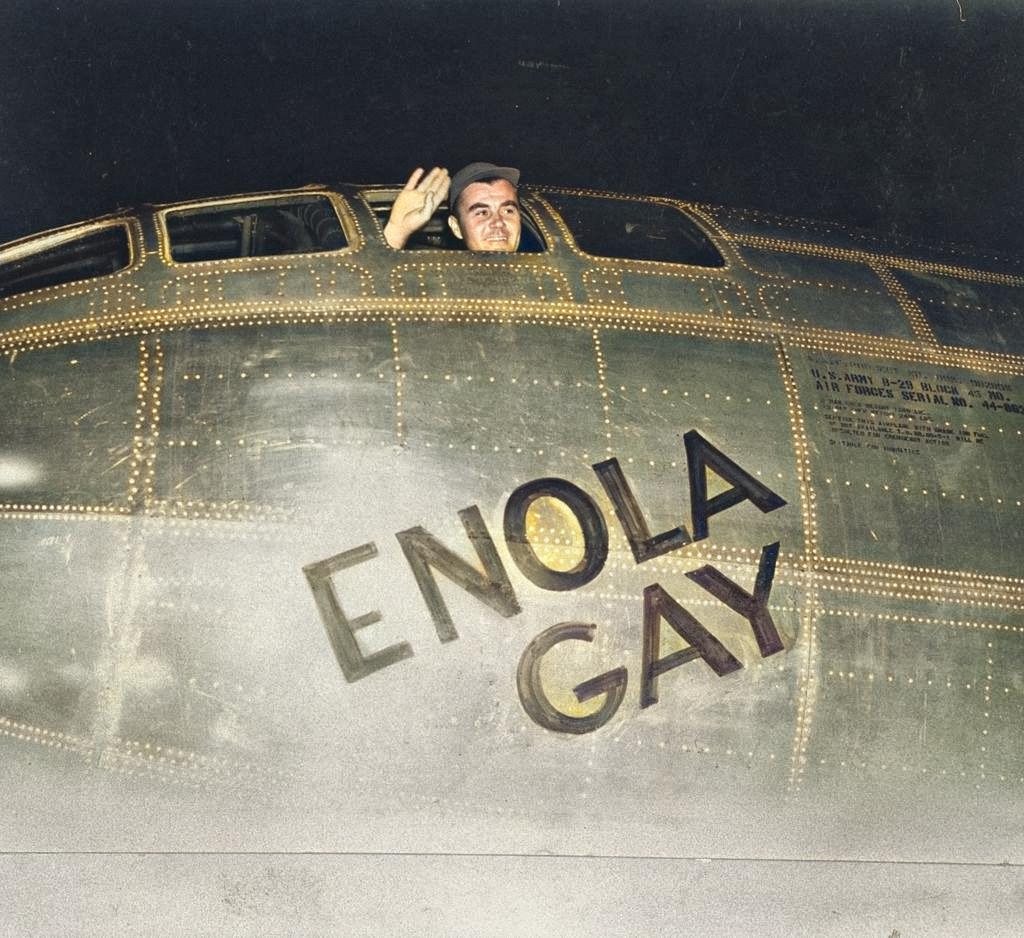 This Superfortress bomber was christened after Enola Gay Tibbets, the mother of Colonel Paul Tibbets, who piloted the aircraft. In 1945, by the end of World War II, they were the first bomber to release an atomic bomb called "Little Boy". It was dropped on Hiroshima, Japan, which destroyed the city almost completely.
---
ABRAHAM LINCOLN AND GEORGE MCCLELLAN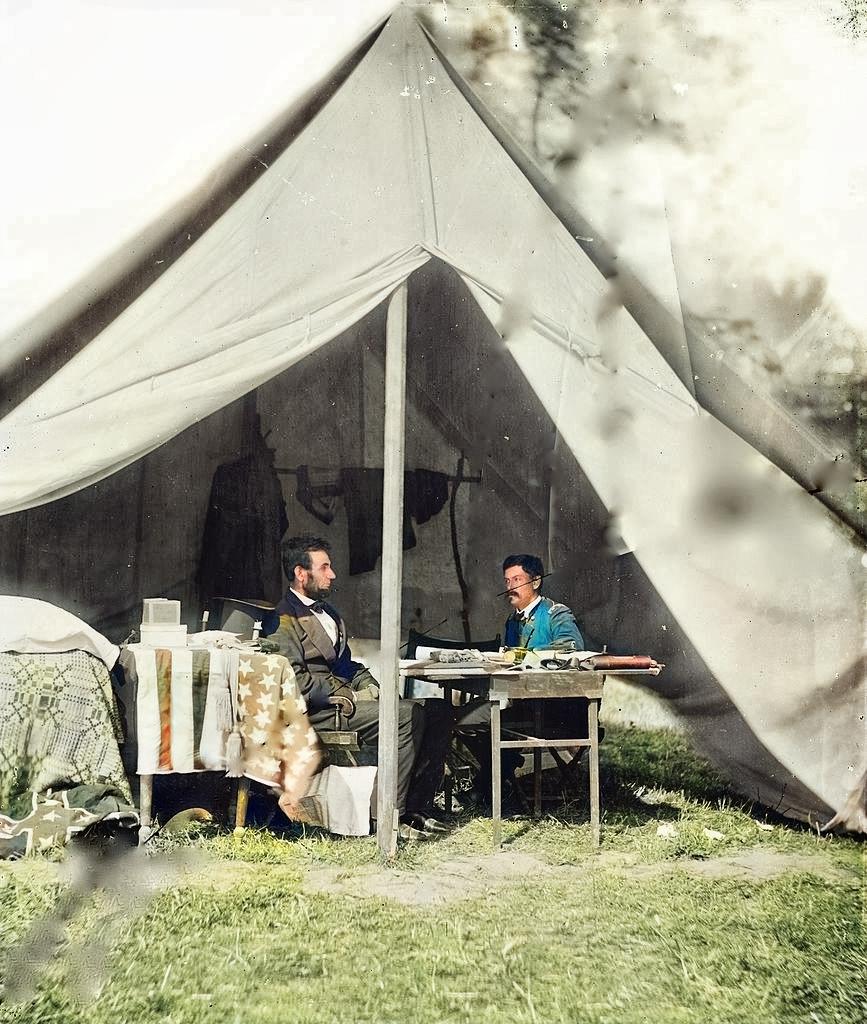 This picture was taken on October 3, 1862, by Mathew Brady, a photographer of the Civil War. President Lincoln and General McClellan were gathering after the Battle of Antietam and the Emancipation Proclamation. During Antietam, more than 22,000 people died on the first day, and because there were so many deaths afterward, they consider it a draw.
---
CHARLIE CHAPLIN IN 'THE KID'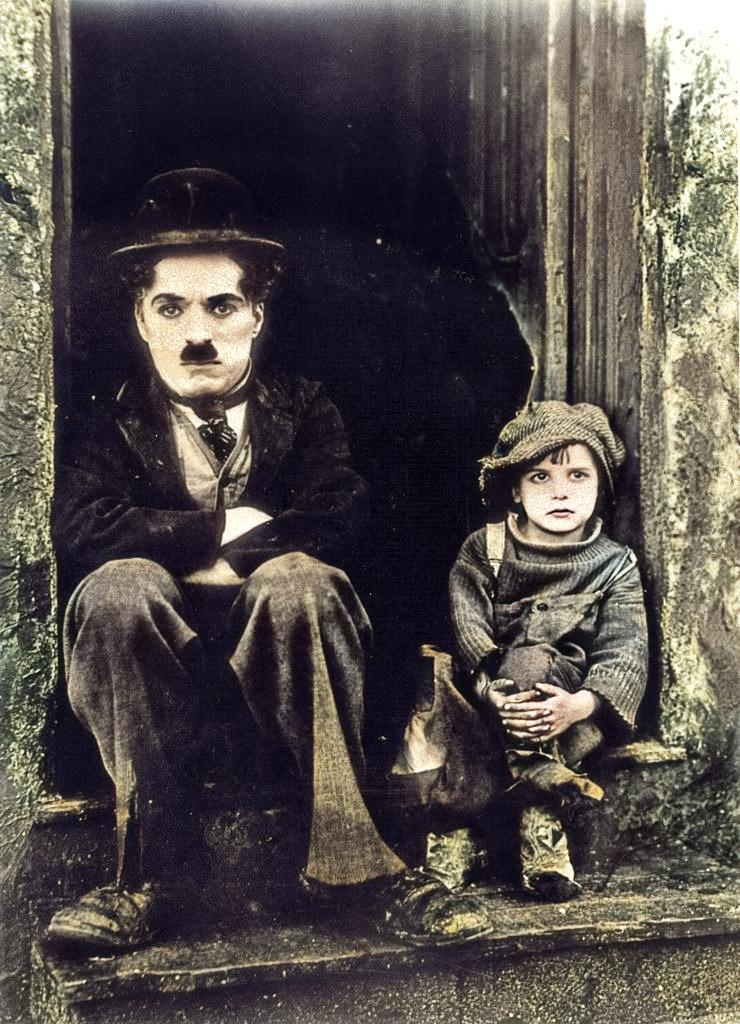 This is the famous actor and comedian: Charlie Chaplin. Here is he sitting next to Jackie Coogan on the set of 'The Kid'. The movie was released in 1921. Chaplin wrote, directed, and starred in this film about a Tramp that finds an abandoned kid in an alley. It's considered a classic film in cinema, and Chaplin earned the respect of the world with his performance.
---
HITLER'S RISE TO POWER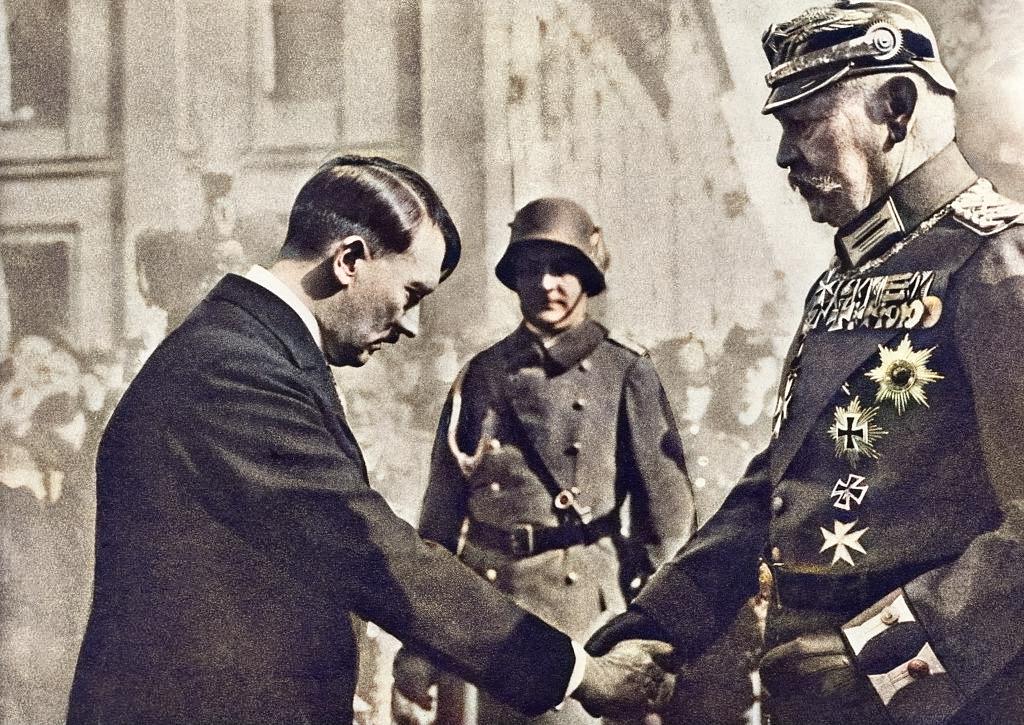 Adolf Hitler became Chancellor of Germany on January 30, 1933. He was named by President Paul von Hindenburg. Hitler was a popular speaker, and he used the anger of the people with the Weimar government to gather support for the Socialist Party. In 1932, the Nazi Party had already won 230 seats on the senate, and the Communist party was the second major one. Therefore, the Nazis and the Communists had more than half the Reichstag.
---
THE FAMOUS FIGHT AGAINST SONNY LISTON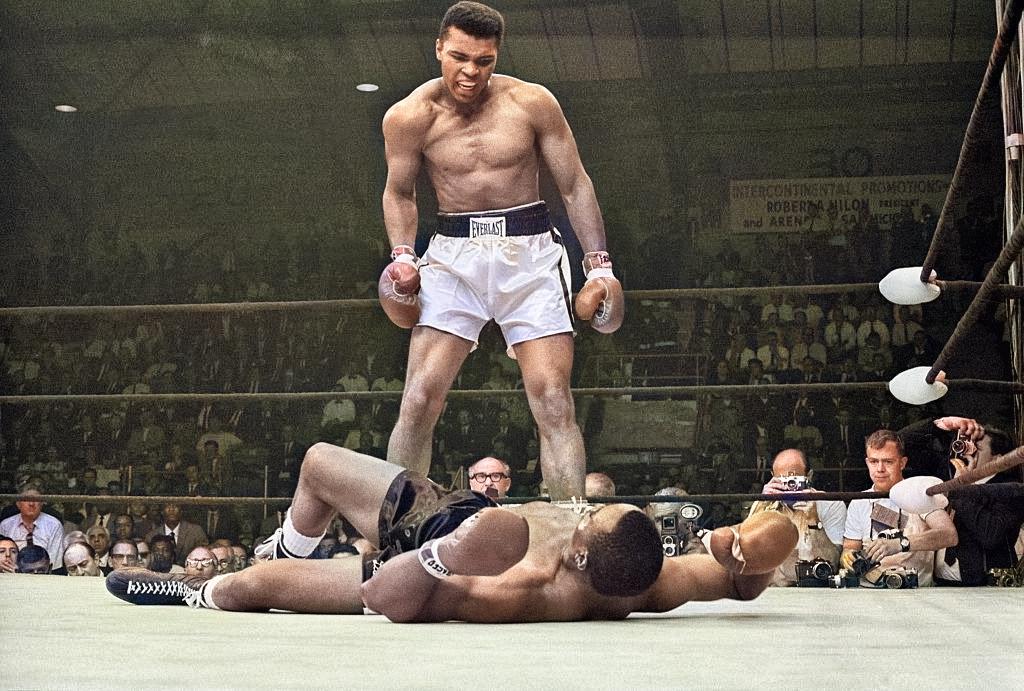 This was the historic fight between Muhammad Ali and Sonny Liston. It took place in Lewiston, Maine in 1965. Unfortunately, the match was held at a high school gym, and there were very few spectators, although it's one of the most significant in history. Ali ended the fight on the first round with a swift hook that threw Liston the floor.
---
CONSTRUCTION OF THE EIFFEL TOWER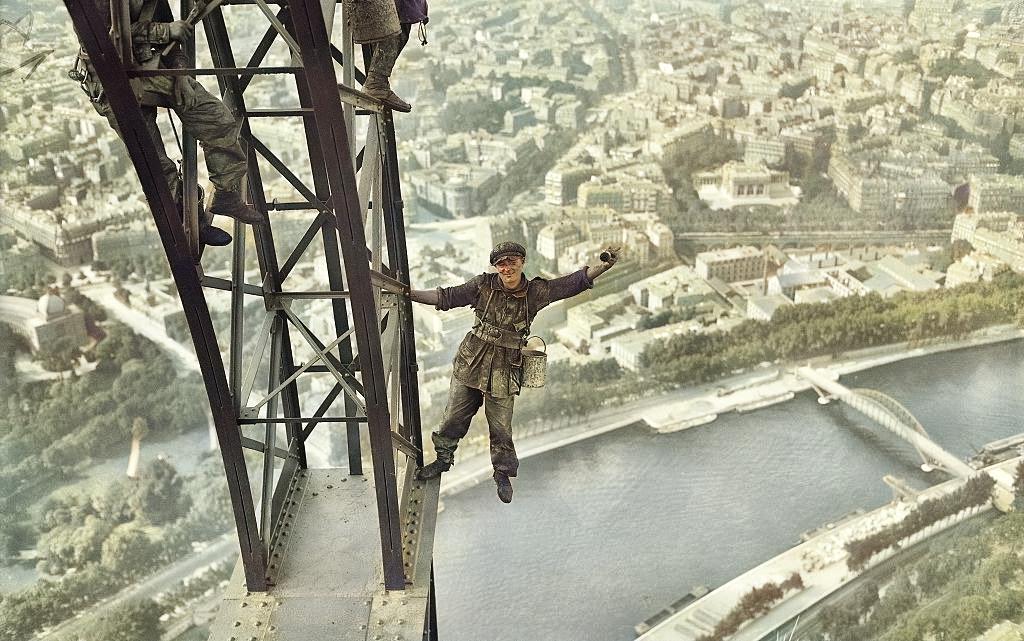 They began building this monument in January 1887, and the plans included 18,038 wrought iron parts with 2.5 million rivets. Around 300 workers were employed to erect the tower, and thanks to the many precautions, only one worker perished. It was set to open at the 1889 Universal Exposition in Paris to mark 100 years since the French Revolution.
---
MARTIN LUTHER KING JR. REMOVING A BURNT CROSS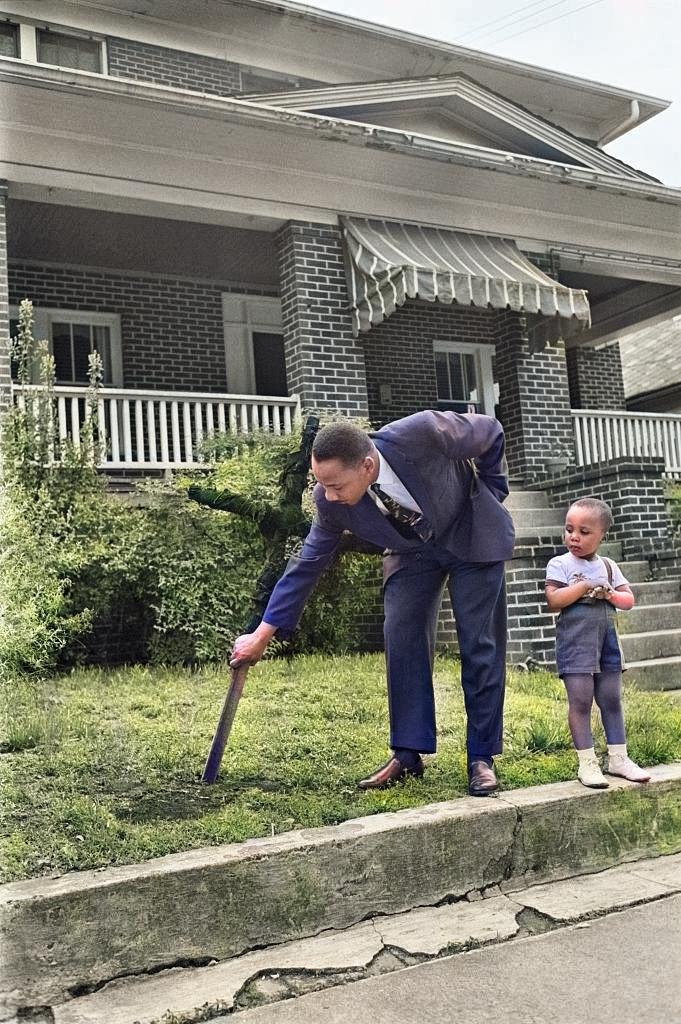 This image shows MLK Jr. next to his son removing a burnt cross from the front yard of his home in Atlanta. Burnt crosses were typical symbols of the Ku Klux Klan. The picture was taken in April of 1960. King Jr. received many other death threats during his life. His home in Alabama was bombed. The windows were destroyed and the front porch was damaged. However, he only cared that his wife and children were saved. Later on during a speech, he said, "He who lives by the sword will perish by the sword…We must meet hate with love."
---
ALBERT EINSTEIN'S FAMOUS PHOTO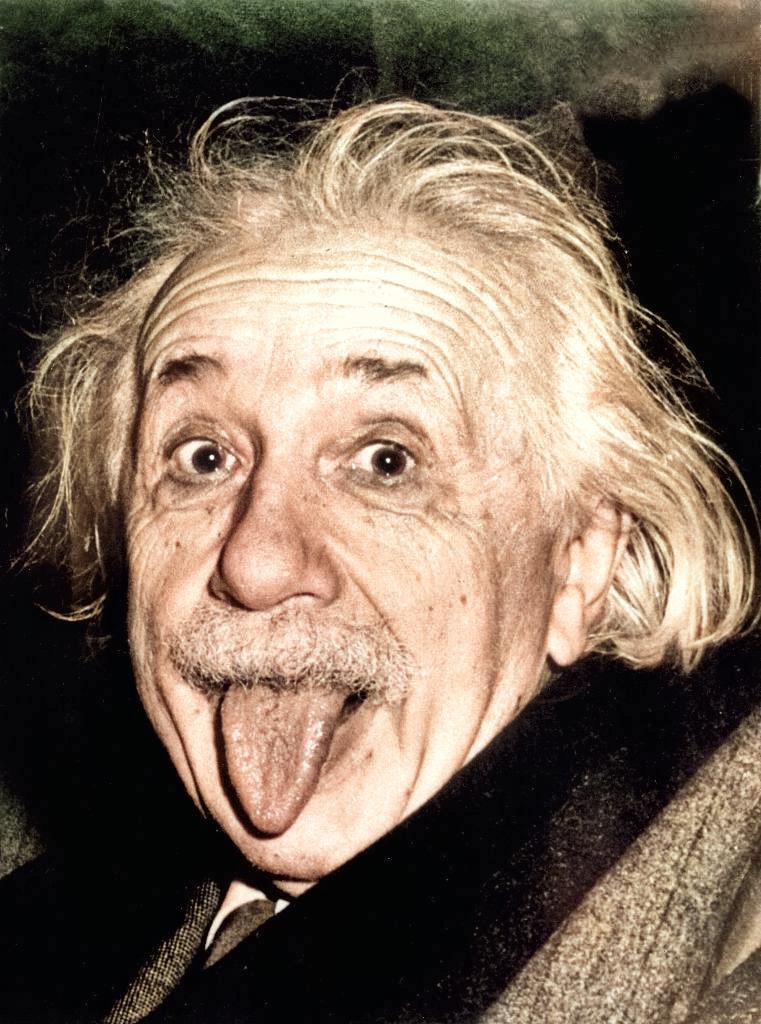 This picture was famously taken by Arthur Sasse on March 14, 1951, and it was meant to celebrate the scientist's 72nd birthday at Princeton, New Jersey. So many photographers had already taken pictures of him smiling; so, Einstein decided to be a little more whimsical. Apparently, he liked it a lot and had kept some prints.
---
AMELIA EARHART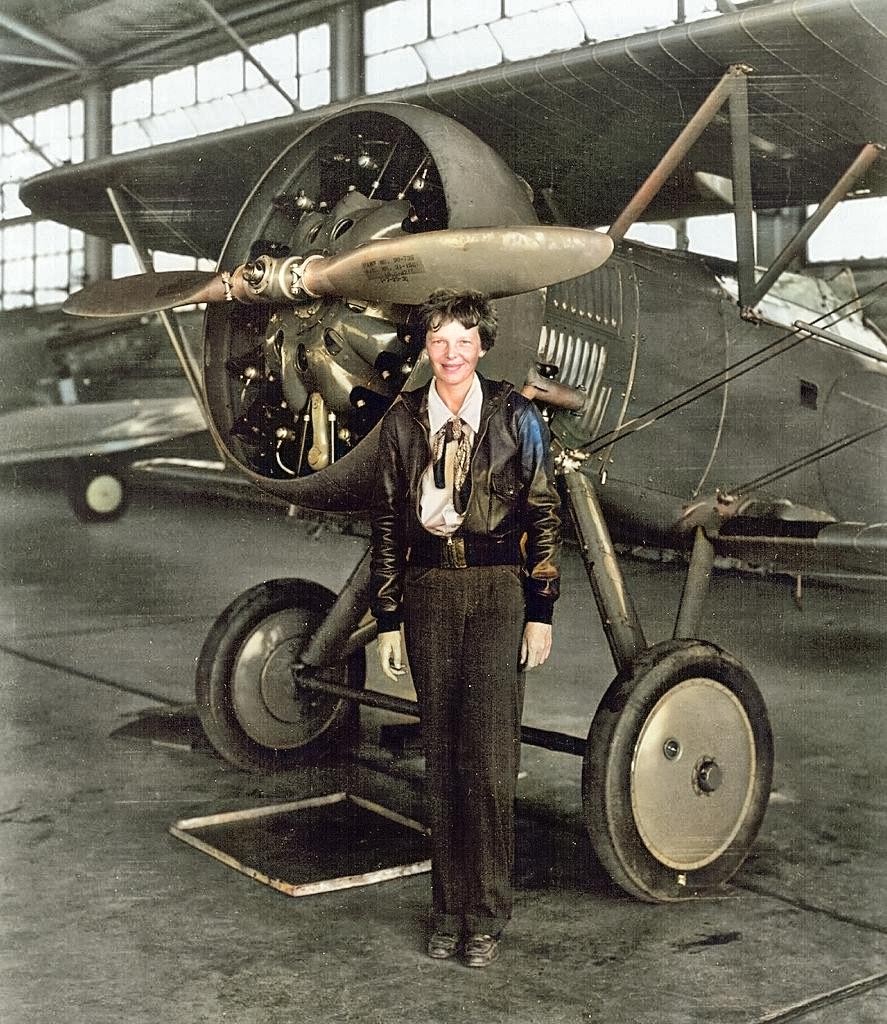 Earhart was set to become the first woman to fly around the world, but she disappeared forever on July 2, 1937. Despite her death, she was still one of the most iconic women of all time. She was only the 16th woman to have a pilot's license, and she was also the first to fly over the Atlantic Ocean. Furthermore, the aviatrix is also known for having an amazing fashion sense.
---
GERMAN OCCUPATION OF FRANCE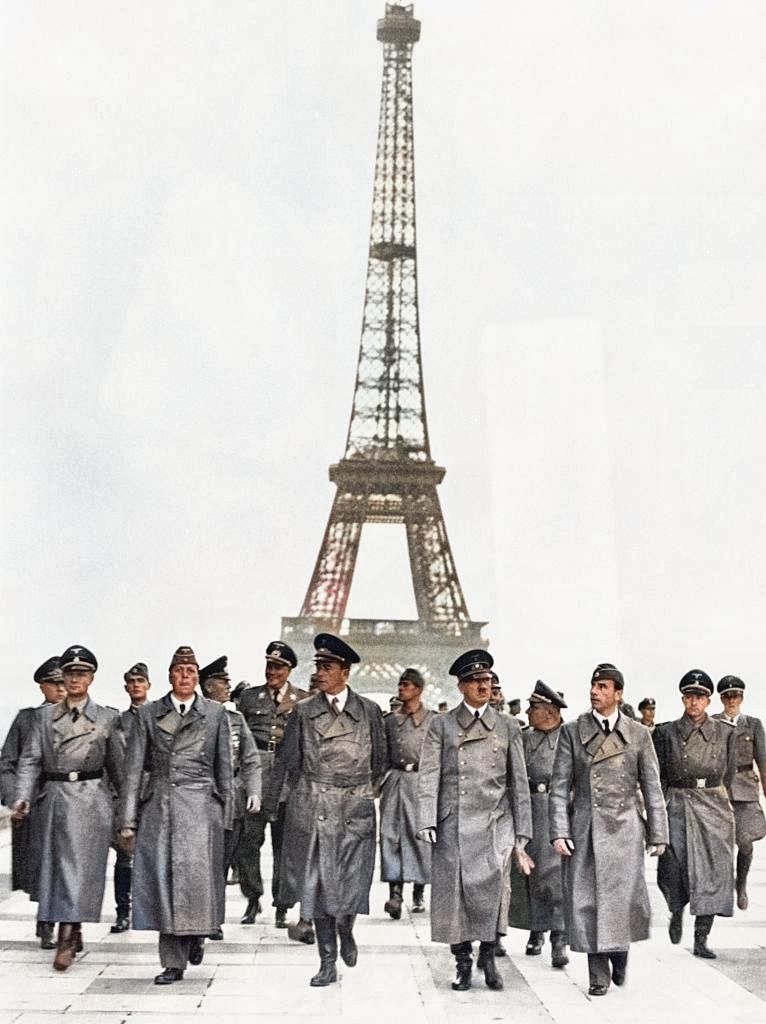 Paris fell to the Germans on June 14, 1940, and their forces got to raise a Swastika flag over the Eiffel tower. During that time, the tower was closed to the public, and they actually cut the cables. The Swastika flag got blown away at some point because it was so high. They had to place a smaller one better.
---
BOB FELLER THE HIGH KICK PITCHER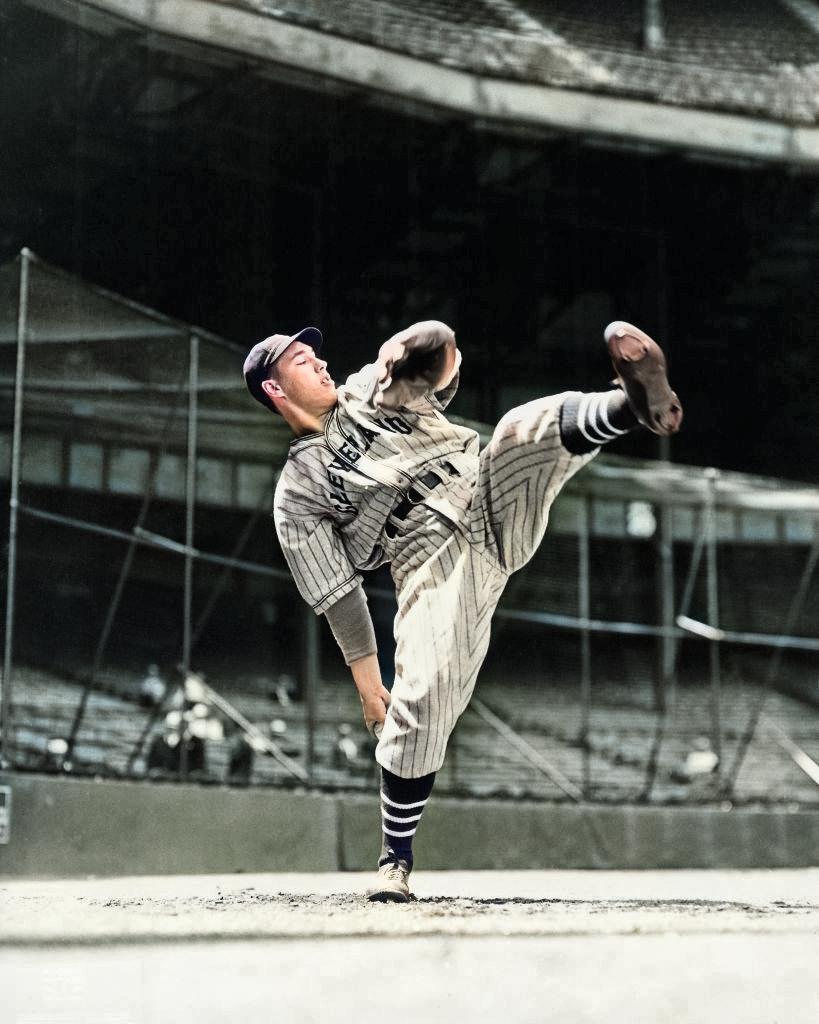 He was an All-Star pitcher for the Cleveland Indians eight times, and he helped reach victory in 1948's World Series. He was also the first professional sportsman to volunteer for the army during WWII. Feller served as part of the U.S. Navy. One of the best things about him was his leg kick at the mount.
---
TESTING A BULLETPROOF VEST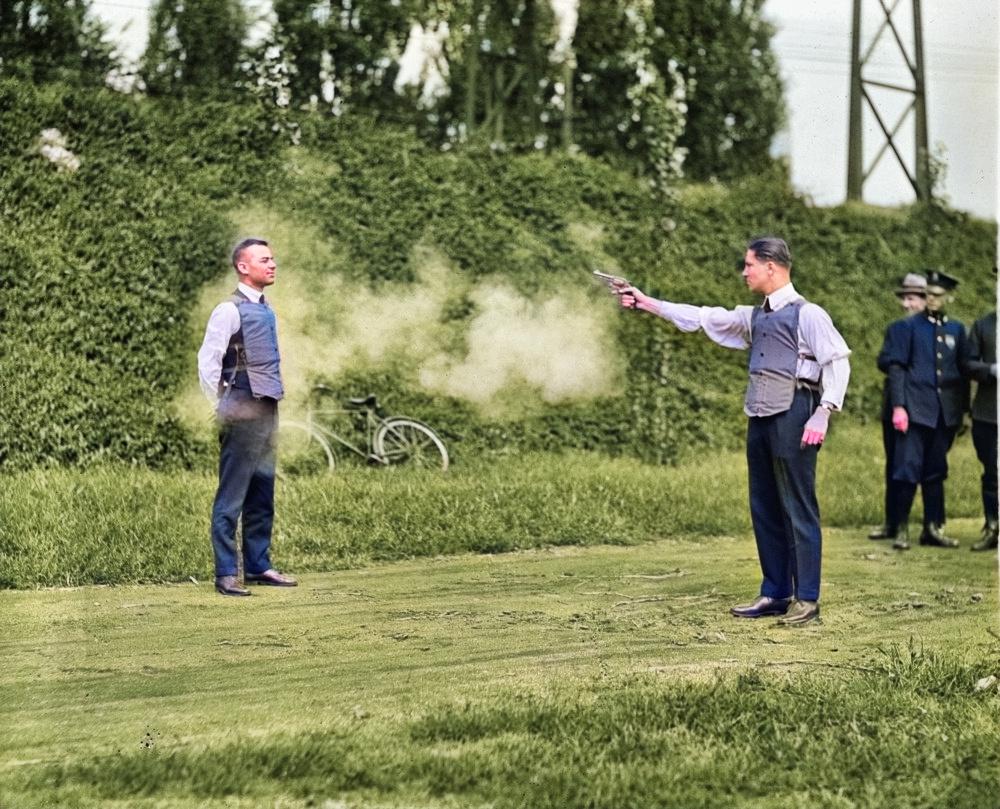 This picture was taken on October 13, 1923, and you can see W.H. Murphy and his colleagues. Murphy tested his invention so many times until they got it right, and obviously, this photo shows the 31st try. However, it's just before the bullet hit. It was still not that successful at this moment.
---
A POLE WORKER GIVES CPR TO CO-WORKER AFTER ELECTRIC SHOCK IN 1967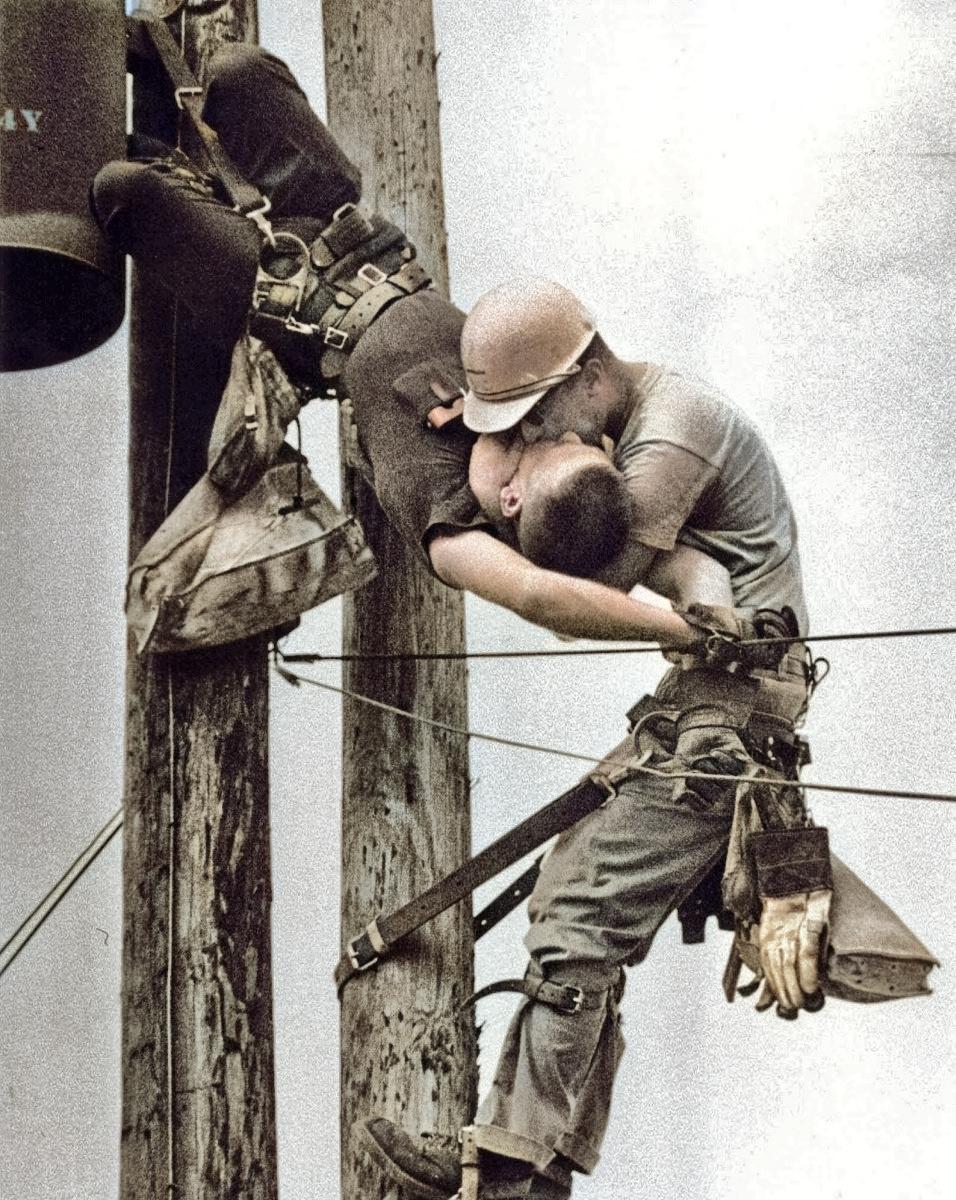 We might be used to having electricity in every part of our lives, but it can still be pretty dangerous. This image shows J.D. Thompson, a utility worker, while he performs mouth-to-mouth on a co-worker. Randall G. Champion had suffered an electric shock, and this picture was captured by Rocco Morabito on July 17, 1967. It was known as the "Kiss of Life." Thompson told NBC at the time, "He got a hold of the hot wire with his four fingers and [the electrical current] came out his – I think it was the left foot. And it blew a hole where it came out his foot." The photographer won a Pulitzer for this shot.
---
THE PEOPLE WHO CHANGED PHYSICS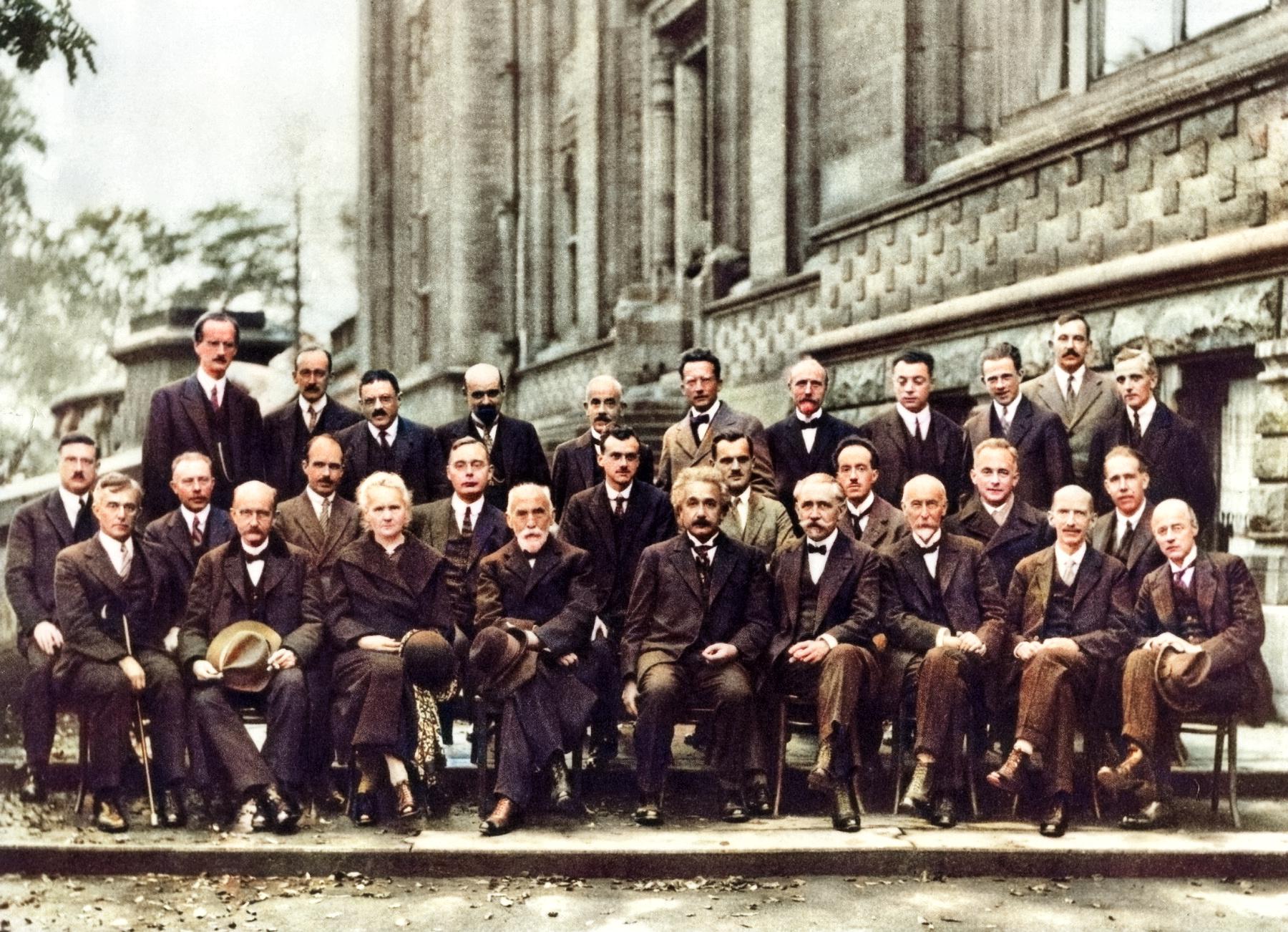 This picture from 1927 was taken by Benjamin Couprie at the Institut International de Physique Solvay in Brussels, Belgium. This was the 5th Conference, which happened in October and focused on Electrons and Photons. Albert Einstein and Niel Bohr were some of the most important people in attendance. Also in the photo, you can see Auguste Piccard, Émile Henriot, Paul Ehrenfest, Édouard Herzen, Théophile de Donder, Erwin Schrödinger, and more.
---
THE WAVE OF CARLTON FISK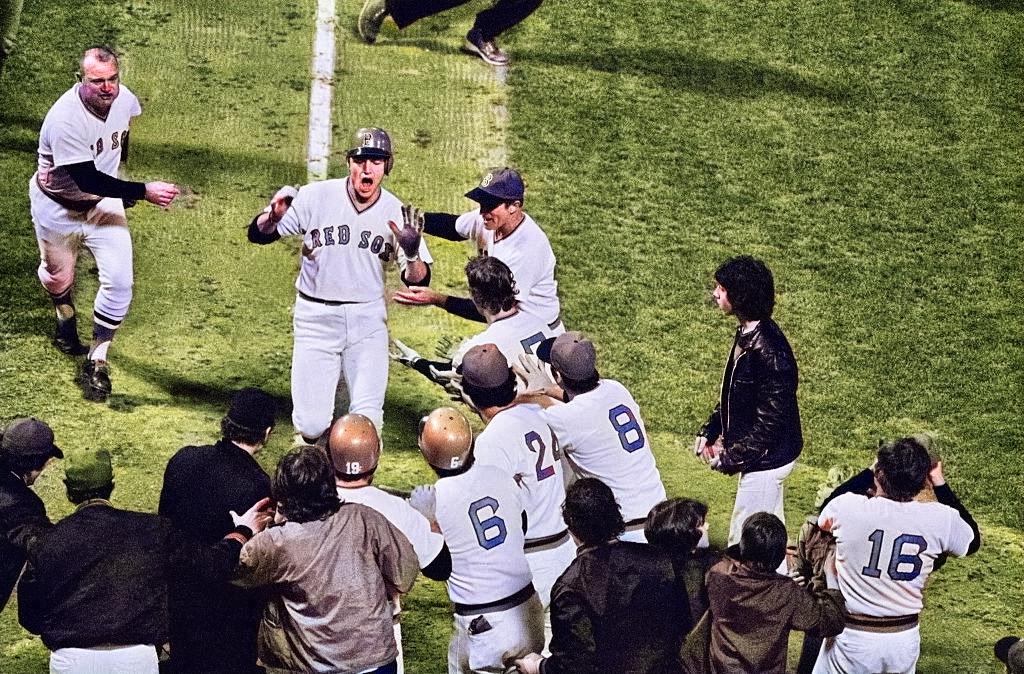 Although the Boston Red Sox didn't win the World Series in 1975, they had one of the best home runs in American baseball history. During the 12th inning of Game 6, Fisk made an iconic walk-off, and many fans still remember when he was jumping around waving his hands. The Red Sox did not win a World Series again until 2004.
---
JOAN BRADSHAW WALKING A DOG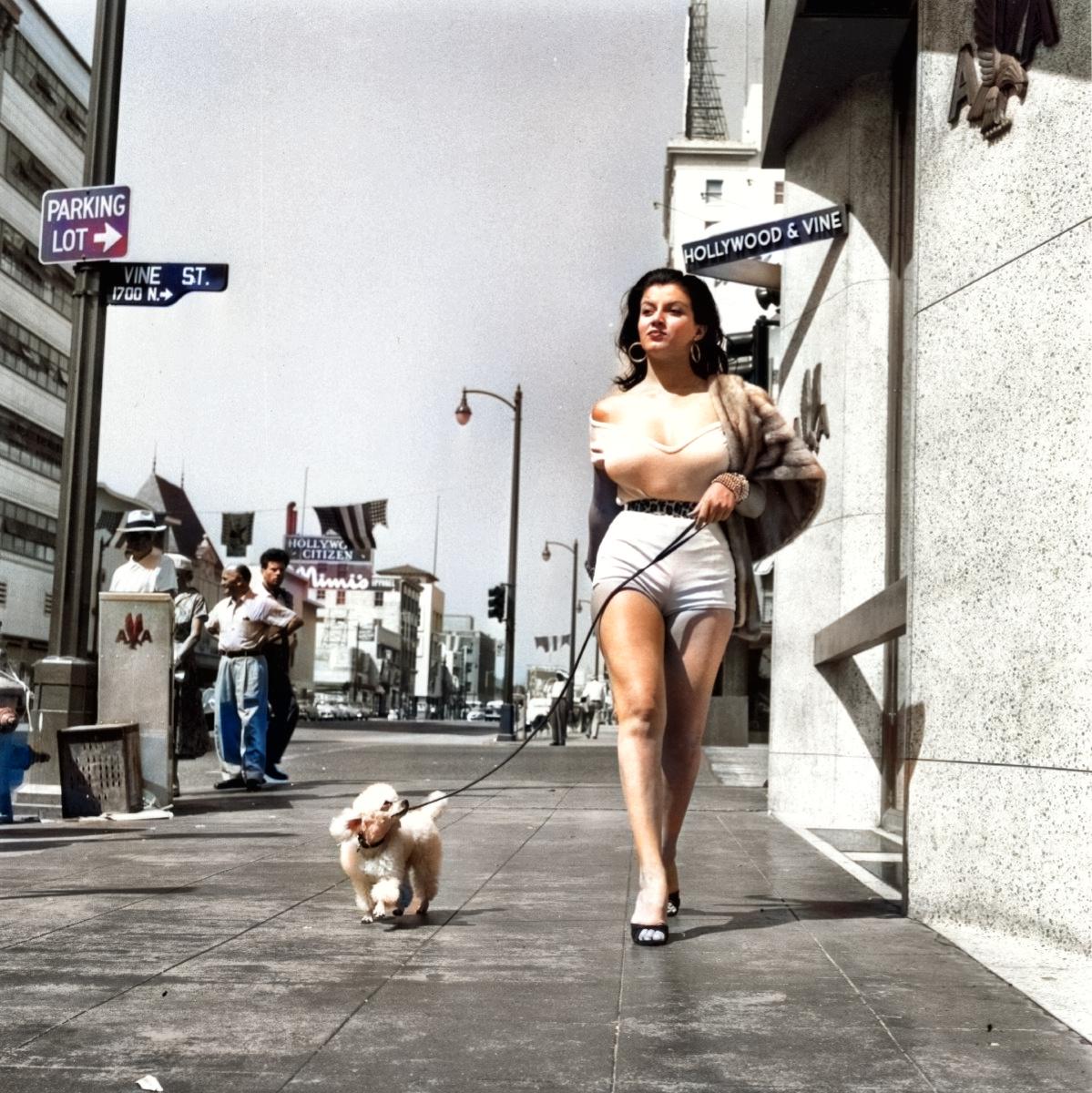 Not many girls have such a womanly figure at age 17. In fact, this girl's stature is what so many ladies would do anything to get. This Joan Bradshaw picture was taken in 1950, and It shows her walking a dog in some elegant clothes. She looks every way ravishing. Joan Bradshaw would then clinch the first prize as Miss Texas in 1953. Such was her popularity that she would go on to model for many organizations' products.
---
THE FIRST FLIGHT OF THE WRIGHT BROTHERS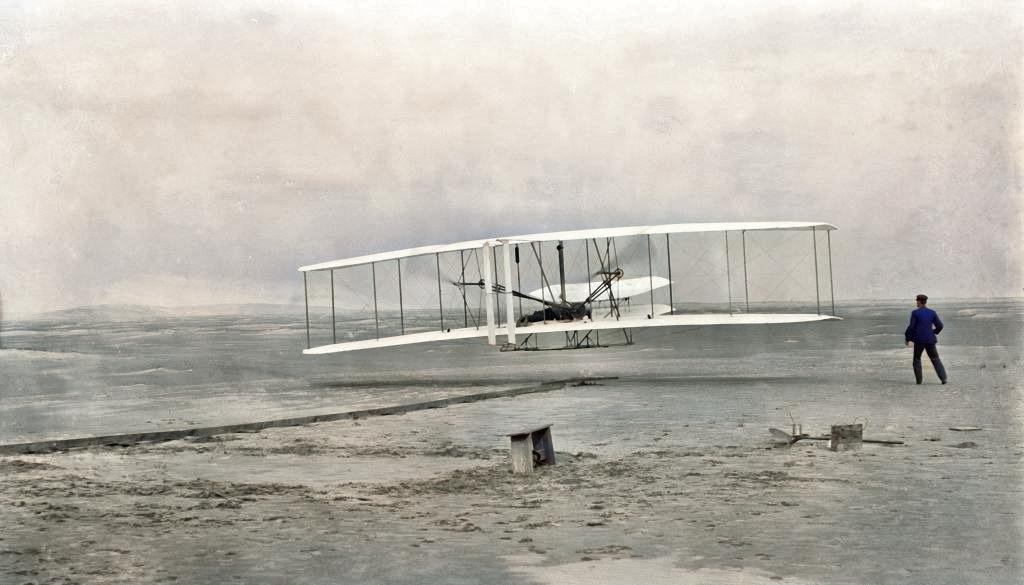 The Wright Brothers are known as the father of modern aviation, the reason why we can travel all over the world easily. They were bicycle mechanics that made an airplane out of wood, wire, and fabric. Orville was at the helm while, Wilbur was watching the first flight that took place on December 17, 1903.
---
EQUALITY BY JOHN CARLOS AND TOMMIE SMITH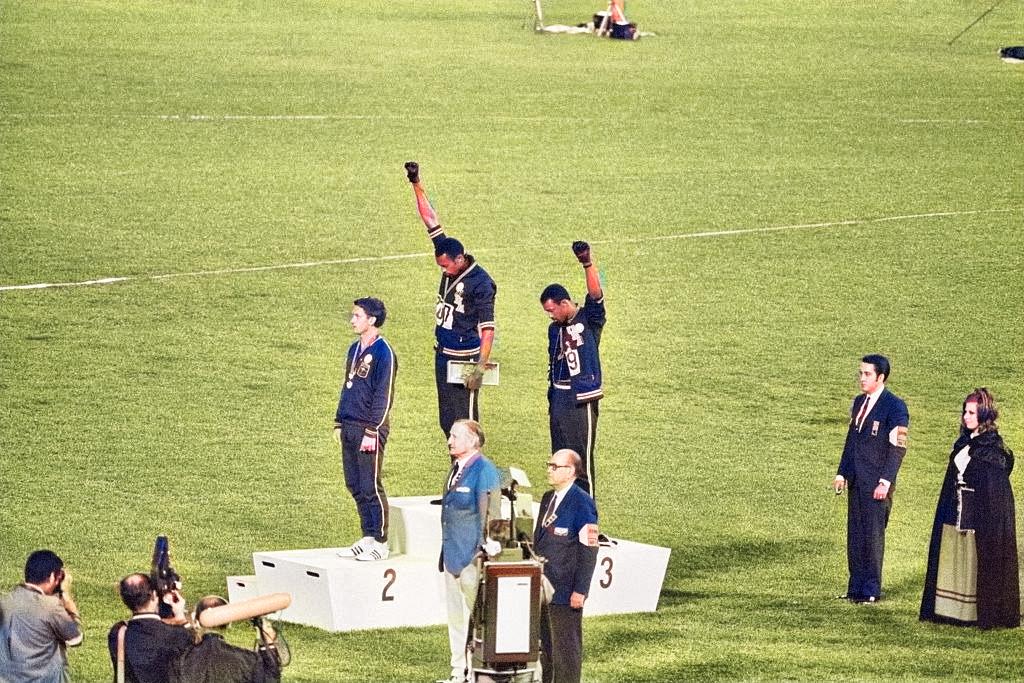 This happened during the 1968 Summer Olympic Games held in Mexico. The whole event held place during a time of many social injustices around the world. Some questioned whether South Africa, during their Apartheid years, would even compete. Meanwhile, there was racial tension in America as well as the Vietnam War to worry about. Carlos and Smith held their fists up to raise awareness of these issues, a move that was heavily criticized.
---
THE GOLD FOR ABEBE BIKILA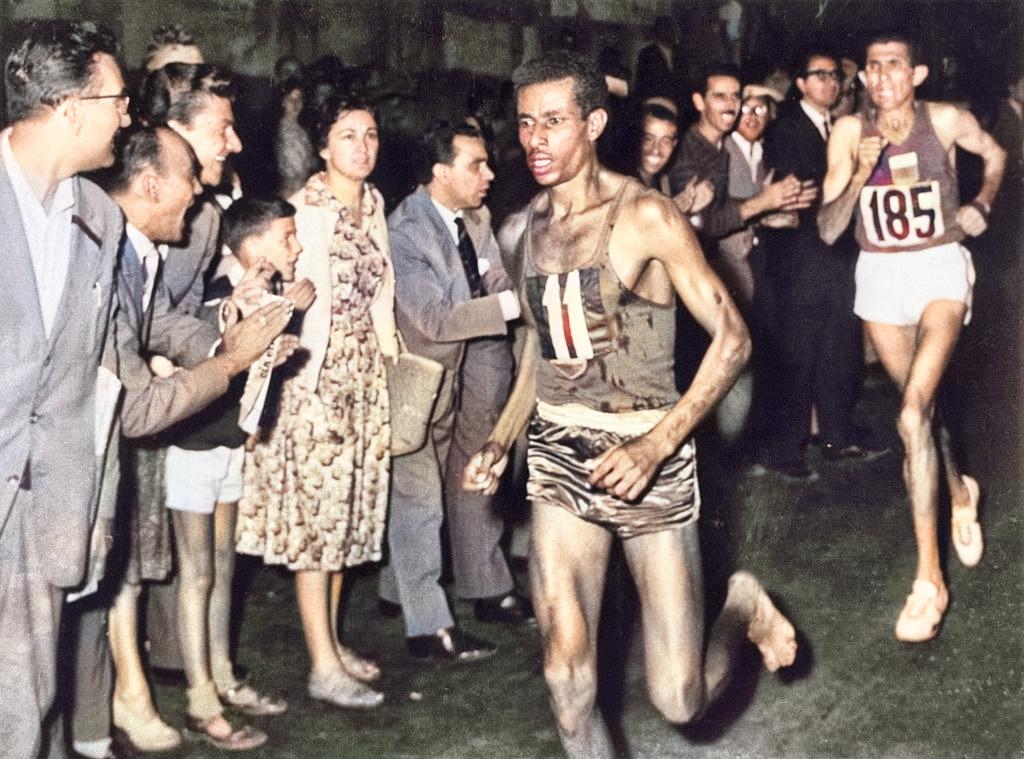 During the 1960 Summer Olympics in Rome, Ethiopian athlete Abebe Bikila won the gold medal. The most remarkable thing about this race was the fact that he didn't have shoes on. In 1964, he won the medal again at the Tokyo Summer Olympics, but he had footwear. Running barefoot became popular again in the mid-2000s, but the trend disappeared quickly once more.
---
THE CATCH BY WILLIE MAYS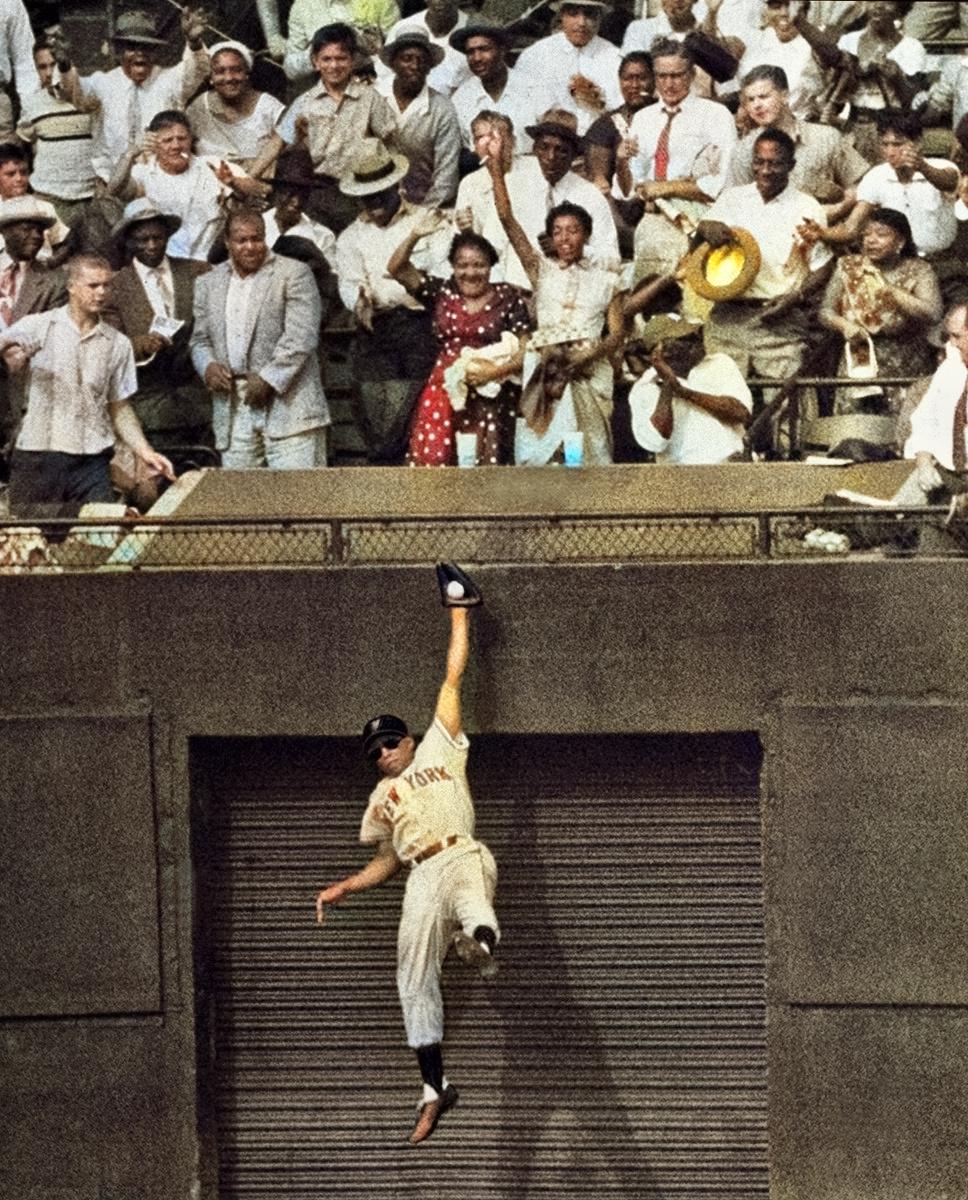 Willie Mays will always be one of the most legendary names in baseball, and people call this picture "The Catch". Some say it's the best catch in baseball history. It happened during the 1954 World Series. It was Game 1, and the New York Giants were facing the Cleveland Indians. The Giants won that game and eventually the series.
---
THE REMAINS OF HOLLAND HOUSE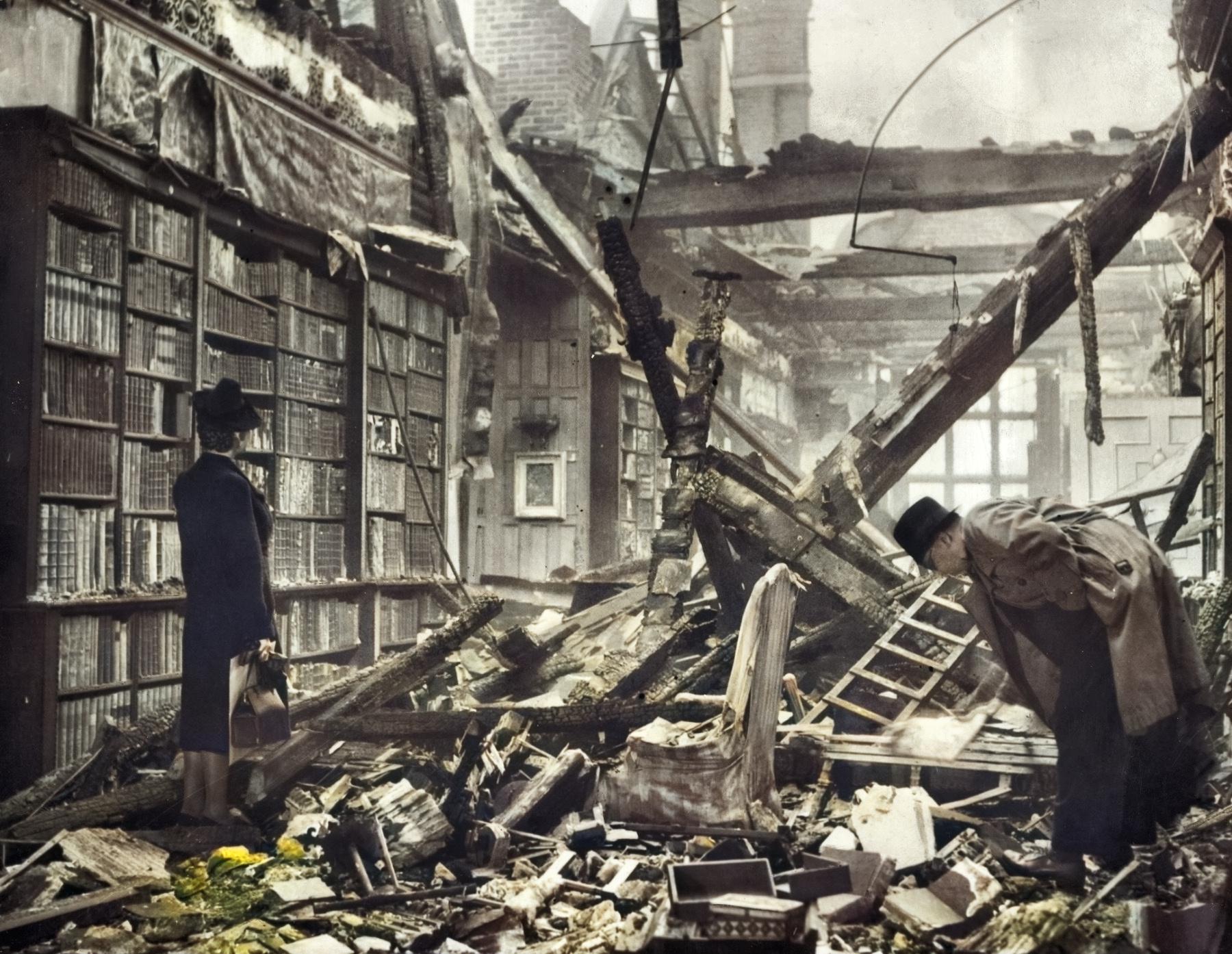 This is an image of Holland House, which had belonged to Lord Ilchester in the 17th century. It was ruined during the air raids of London. The raids caused a fire, but firemen were able to save the east wing. However, the rest of the house was completely destroyed. It's located near Kensington High Street. This moment where three men look over the house was staged to make propaganda.
---
JESSE OWENS ANGERS HITLER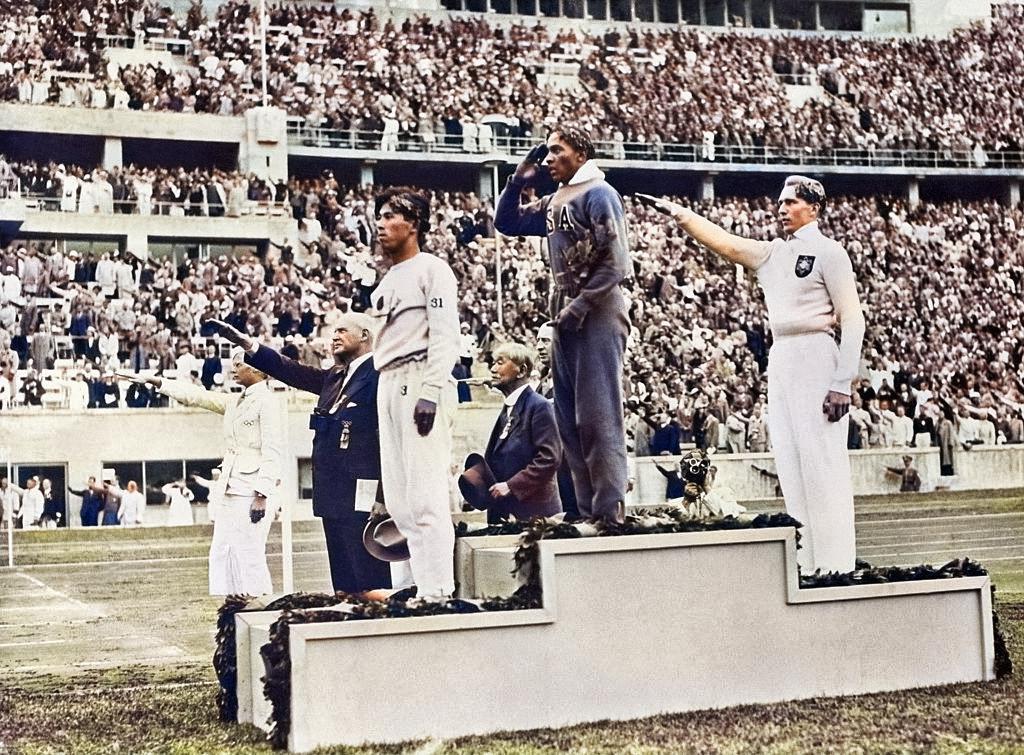 As mentioned before, Hitler became Chancellor of Germany in 1933, and Germany hosted the 1936 Summer and Winter Olympics. The leader hoped to prove that the white race was better than all others. Additionally, the Summer Games were the first time that the event would be broadcasted all over the world. However, Jesse Owens set Olympic records, becoming the first American to win four gold medals in track and field.
---
JFK'S CAMPAIGN IN WEST VIRGINIA LED TO WAR ON POVERTY
Here is a look at John F. Kennedy's campaign in West Virginia in 1960. It's in McDowell County, one of the poorest in the nation at the time. Kennedy's first order as president was a food stamp program that continues to this day. The residents of this area were the first to benefit from it. Later on, President Lyndon B. Johnson declared a "war on poverty", which lead to Medicare, Medicaid, and more benefits.
---
THE RMS TITANIC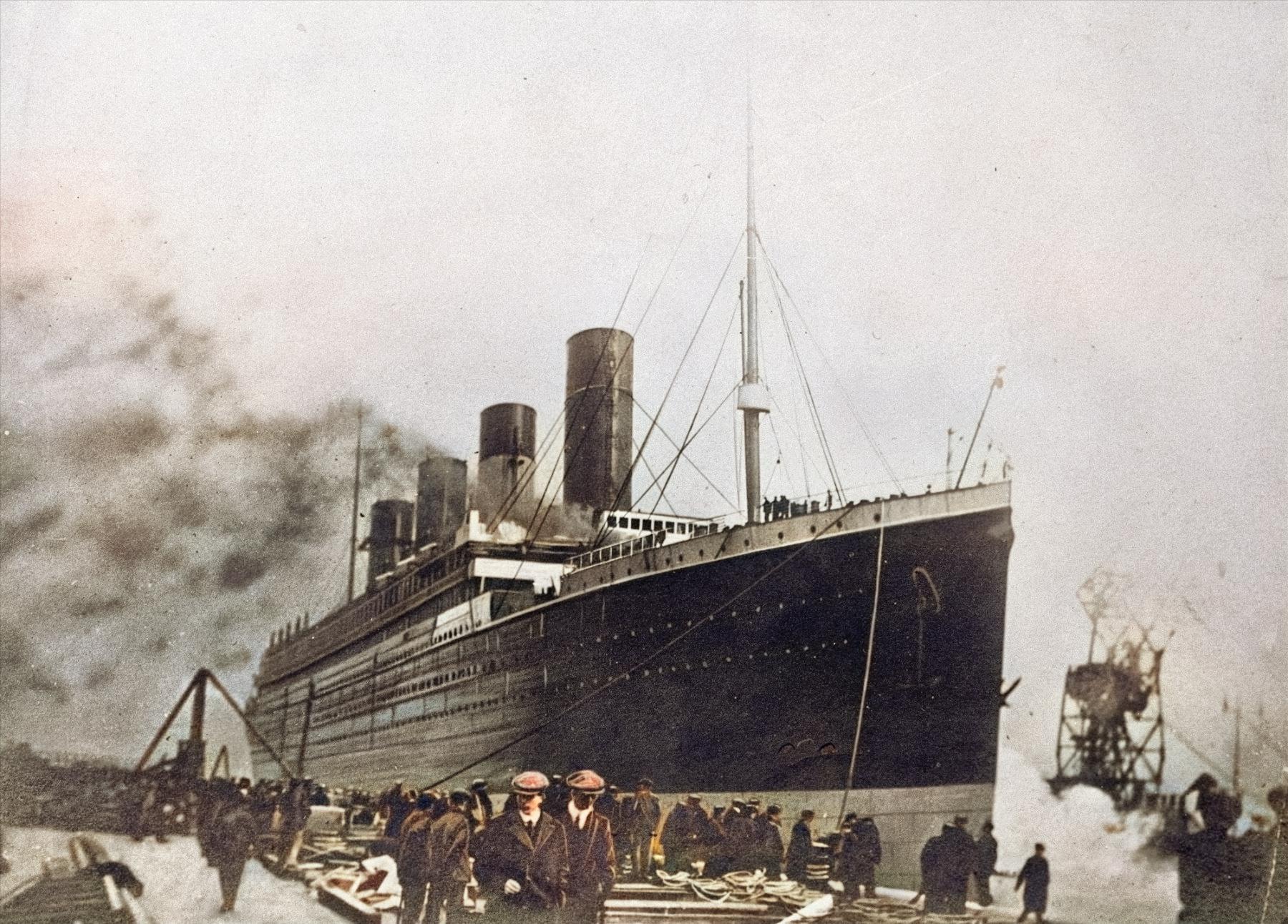 Constructed in 1909, the Titanic was assumed unsinkable, and it was a home from home for the wealthiest people in the world. The sister ship to the Olympic had amenities second to no other ships, with its second class accommodation were just as good if not superior to the first-class sections of other boats. The ship was not considered seaworthy until April 1912 even though it was launched since May 31, 1911. Titanic weighed 52,000 tons when displaced, and it took its historic debutant voyage on April 10, 1912.
---
THE 1903 WORLD SERIES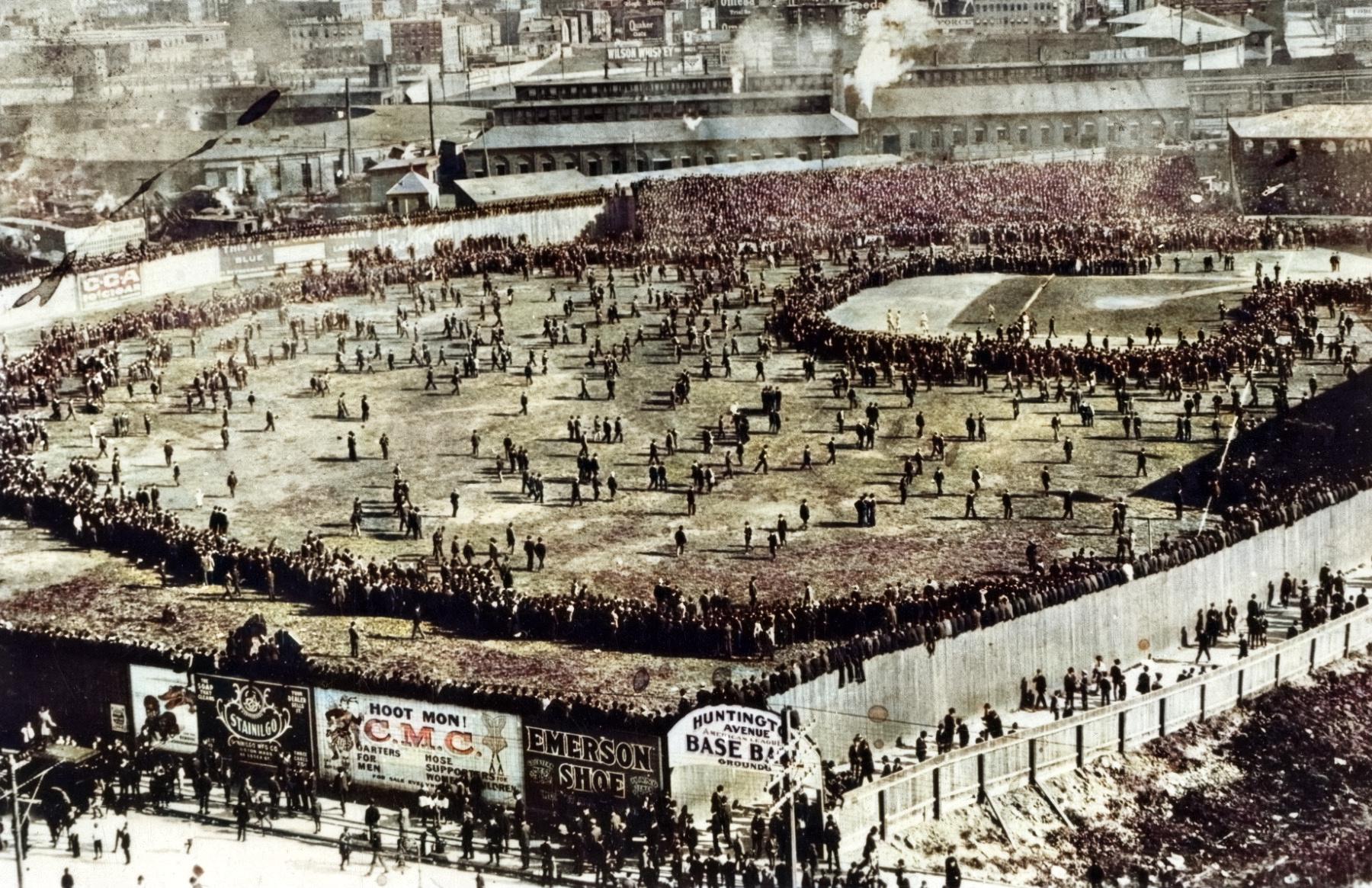 The first World Series happened in 1903, and it had nine games, where the Boston Americans beat the Pittsburgh Pirates five times. Storming the field back then was still a huge part of sports, but nowadays it only takes place in college games some times. This is an image of Boston's Huntington Avenue Grounds, where most of Boston University's teams played.
---
LOUIS ARMSTRONG AND HIS WIFE AT THE SPINX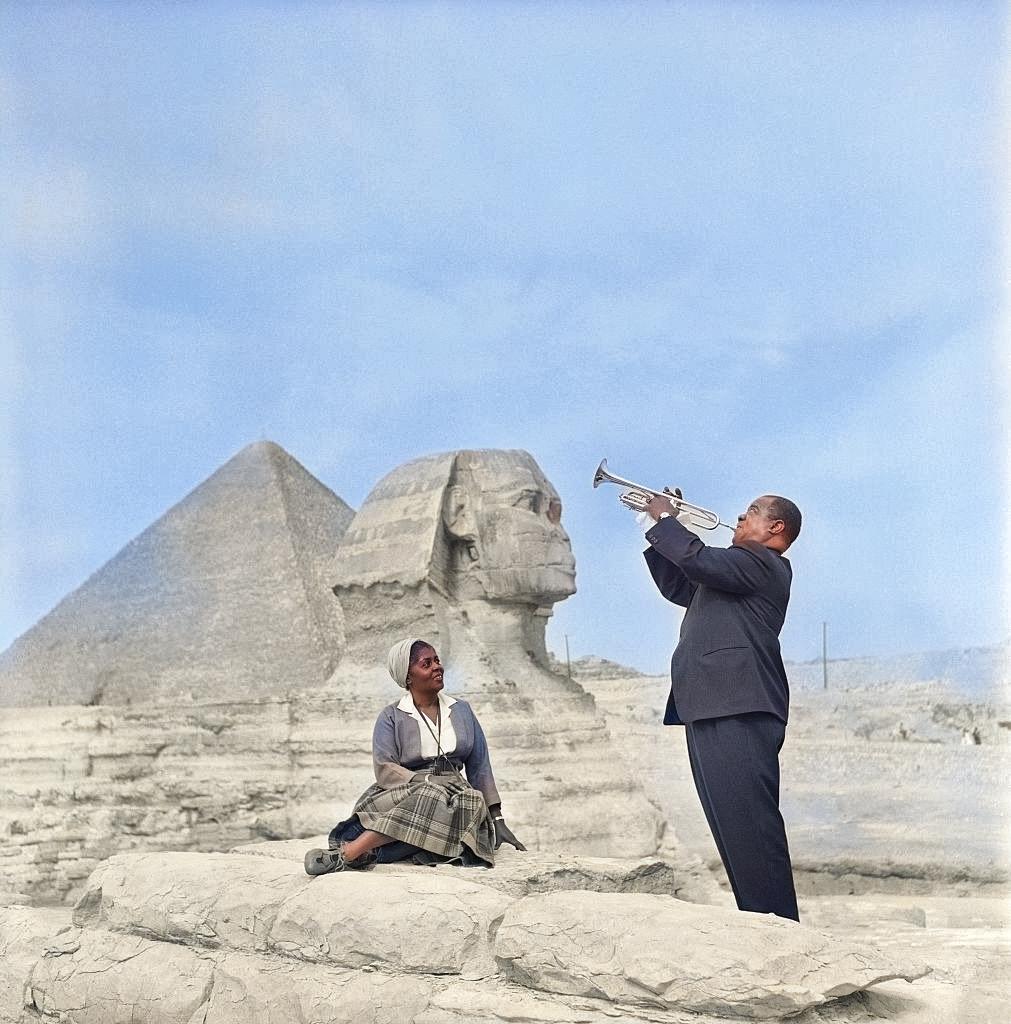 This is an iconic picture of the musician playing for his wife with an amazing background view. Interestingly, Armstrong was visiting Egypt in 1961, an important political time for the country. When asked several questions about politics, regional issues, and more, Armstrong simply said, "I'm going to tell you this. I got a trumpet, and I got a young wife, and I ain't got time to fool with none of the stuff you guys talking about."
---
THE FIRST LITTLE PERSON AT THE MAJORS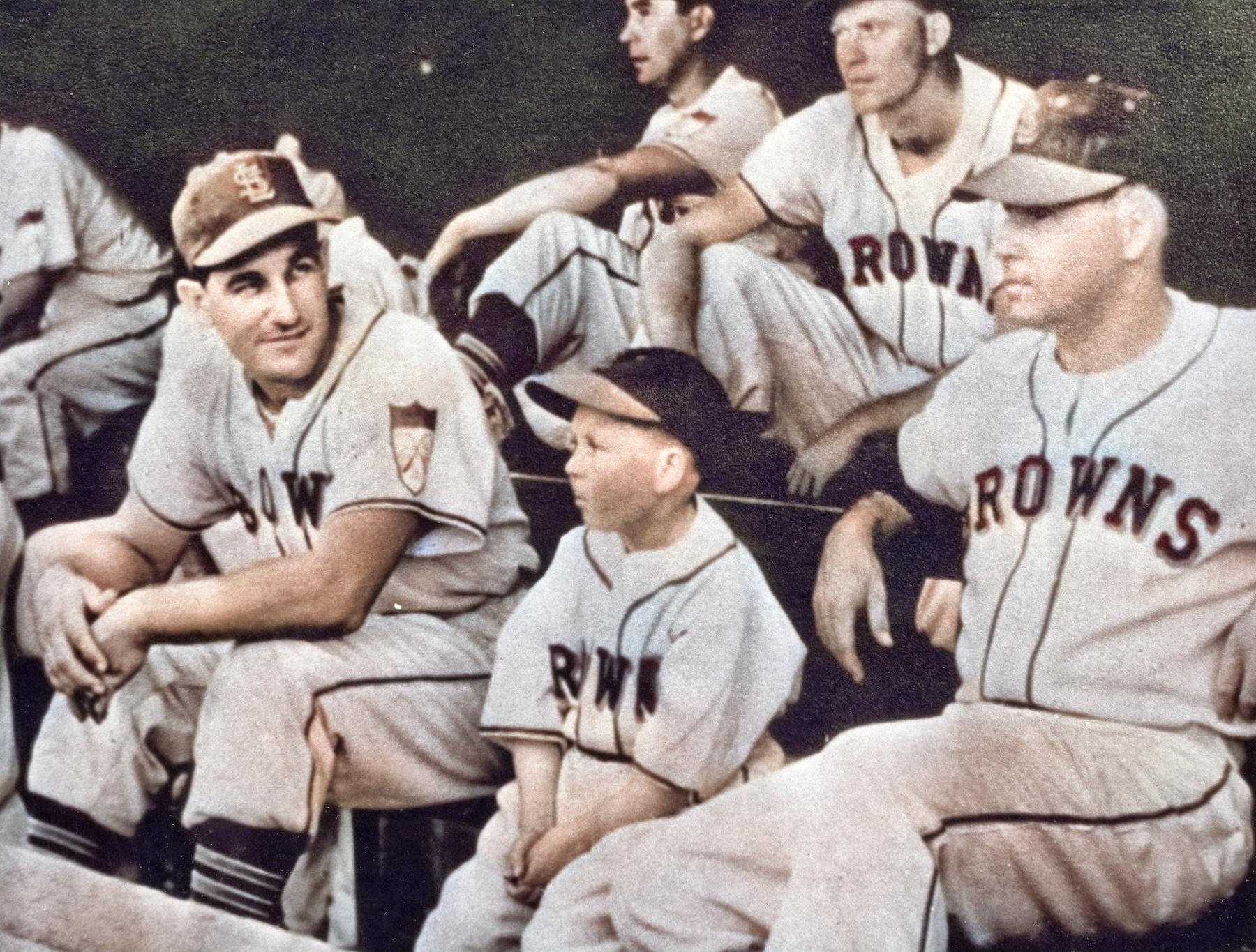 This is an image of Eddie Gaedel, 3 feet, 7 inches tall, and officially, the first little person to join a Major League Baseball team. It happened on August 19, 1951, when the athlete took the plate as part of the St. Louis Browns. His jersey had the number "1/8". During his first inning, he got on base four times.  
---
THE END OF WORLD WAR II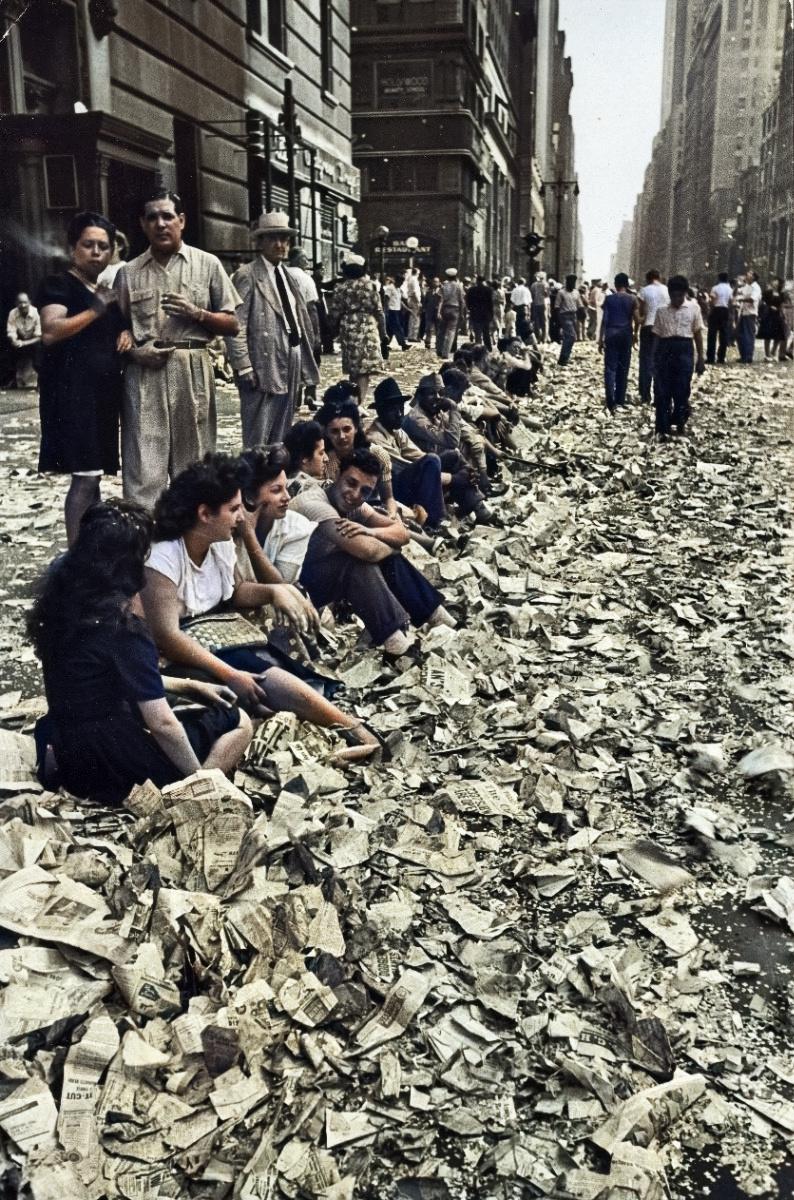 This picture showed the excitement when President Truman announced over the radio that Japan had surrendered, and there was a celebration because at last, the war came to an end. You can see people out in their numbers troop out. Some of them might have lost their homes, but they have hope that they could rebuild what they had lost.
---
THE FLAG OF IWO JIMA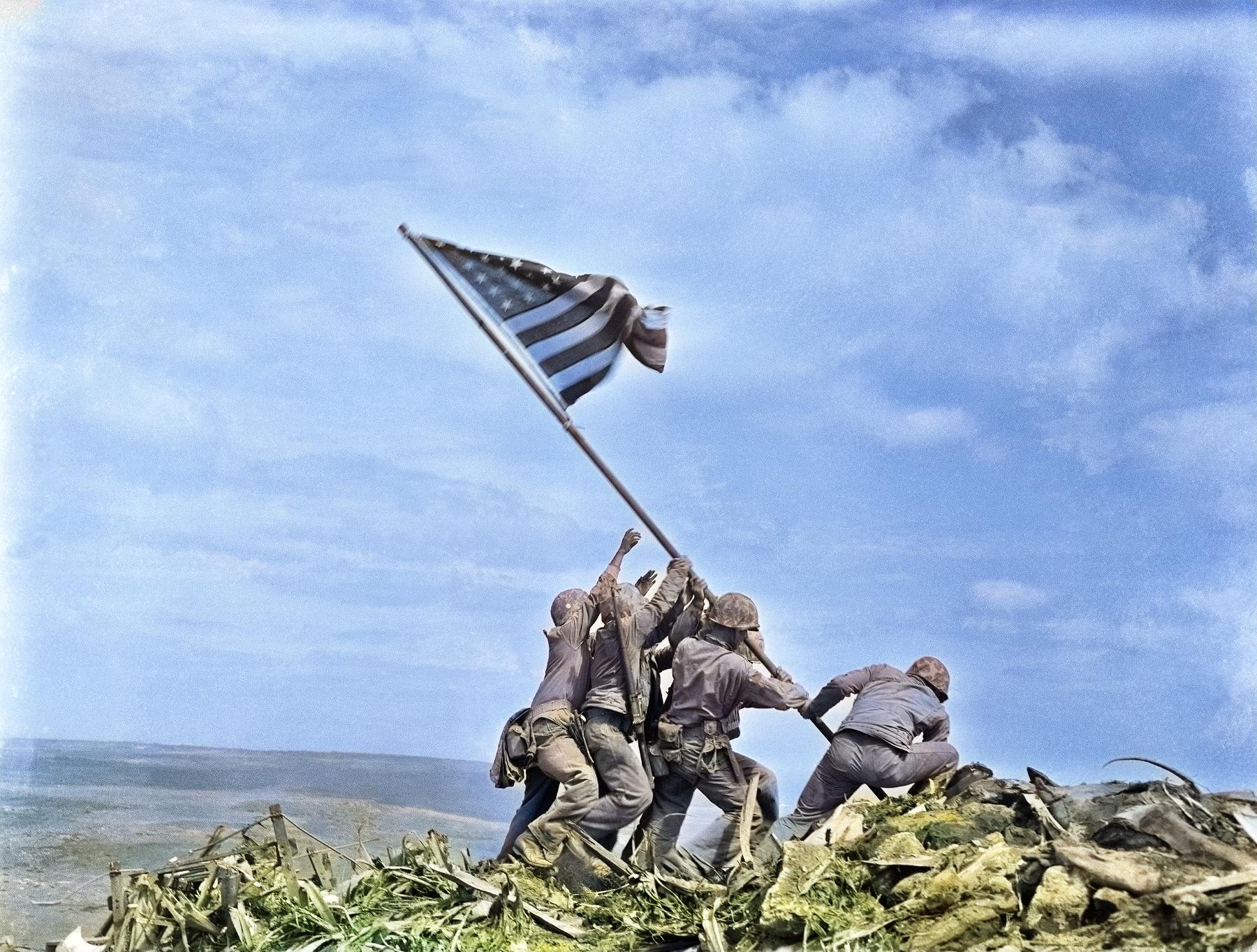 This image was taken by Joe Rosenthal from the Associated Press. Five U.S. Marines and a Navy corps place the American flag on Mt. Suribachi on the island of Iwo Jima. A huge battle had taken place before, but they had finally taken over the fortified island. Sadly, the combat did not end there, and 3 of these men died a few days later.
---
THE ONLY WORLD CUP FOR ENGLAND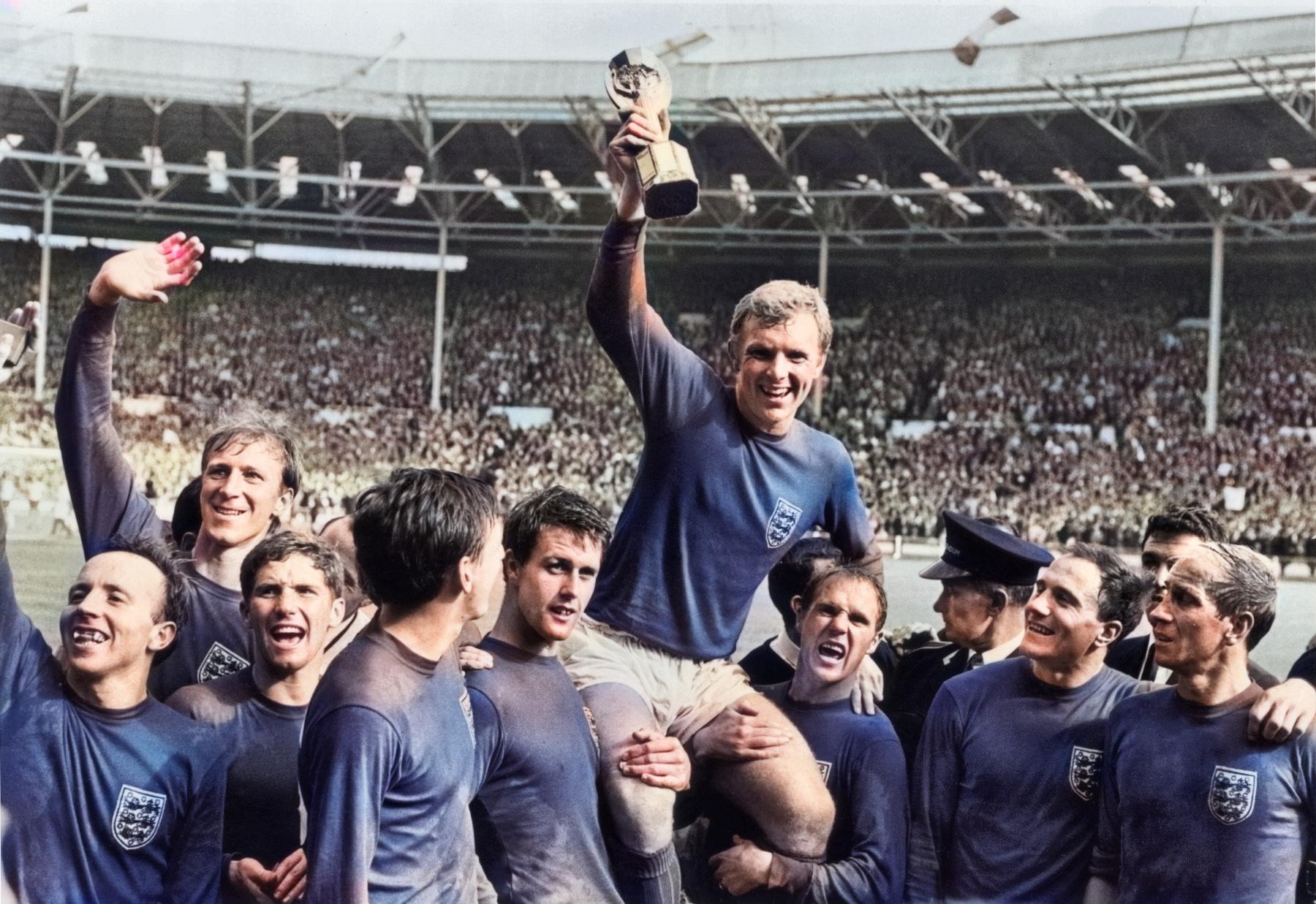 Although England invented the sport, it has only won one World Cup in history. It was in 1966 in their home nation after beating West Germany 4-2. We will have to see what happens in the next World Cup as Brazil is the current leader with 5 World Cup wins. For now, English fans will have to be patient.
---
CONCRETE CHARLIE AGAINST FRANK GIFFORD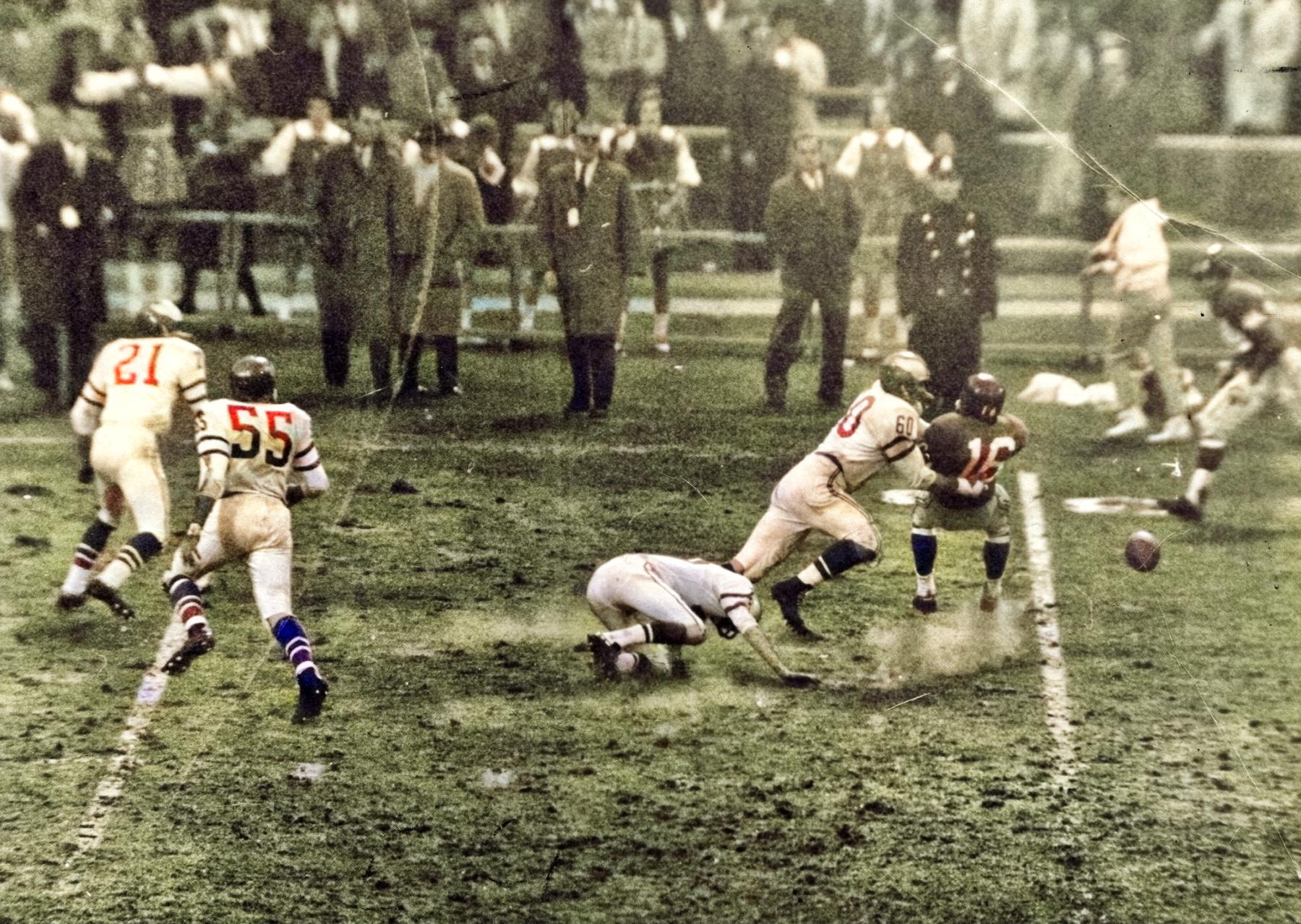 Chuck "Concrete Charlie" Bednarik earned that name during his time in the league. In 1960, the Eagles were facing the Giants, and they were down 17-10. When Giants' Frank Gifford got the ball, Bednarik tackled him fiercely, resulting in a fumble. Unfortunately, Gifford suffered a serious brain concussion and was out for 18 months.
---
AUTHOR J.R.R TOLKIEN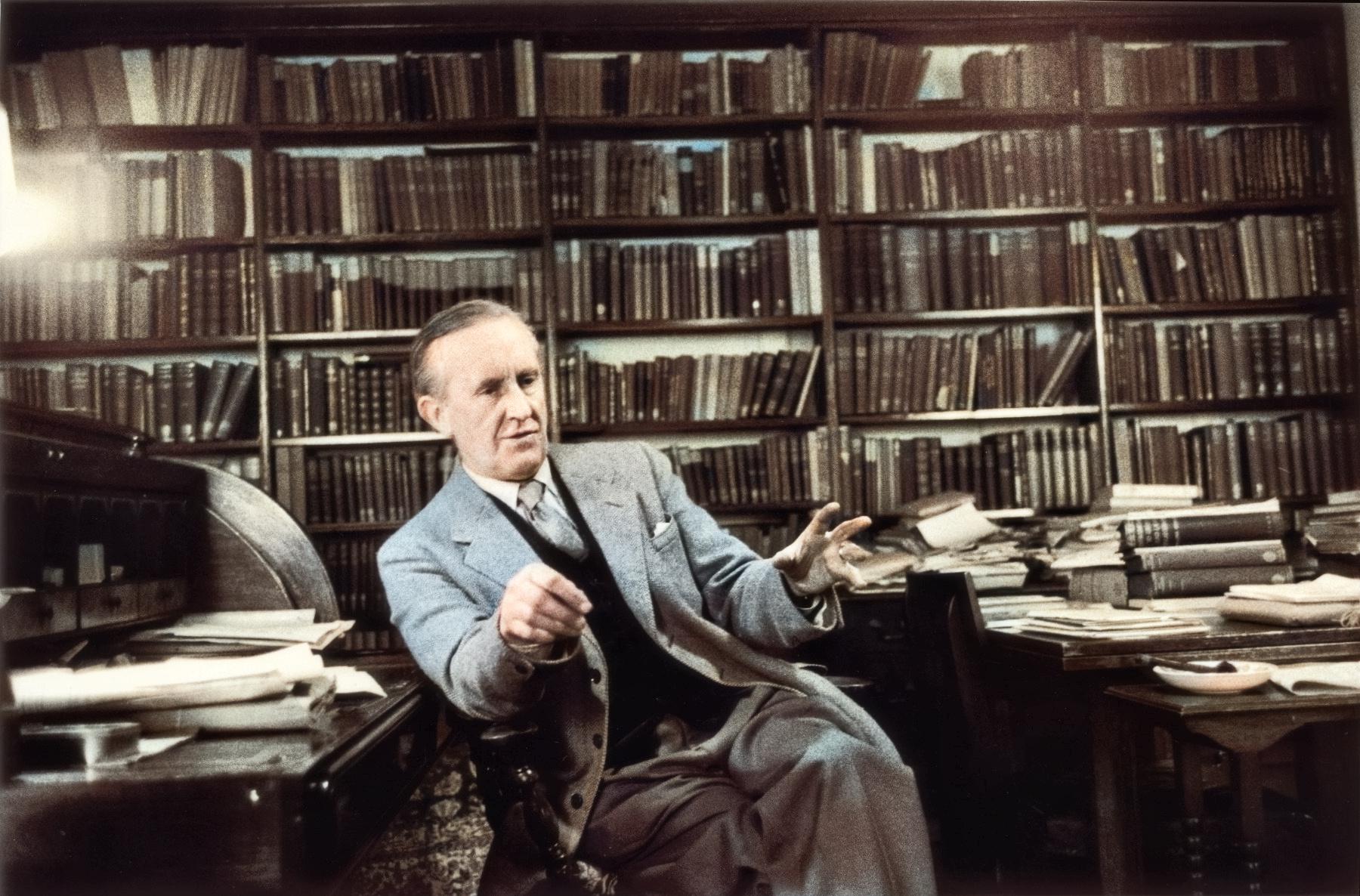 Here is a picture of the author, best known for 'The Hobbit' and 'Lord of the Rings', in his office. His full name is John Ronald Reuel Tolkien. Aside from being the writer of one of the best-selling fantasies in history, Tolkien was a Professor of English and Literature at Oxford University. His home was located at 21 Merton Street.
Isn't it amazing how color can change everything about a picture? They are much more eye-catching now! Let us know which one was the most intriguing. If you liked this article, share it with your friends that cannot get enough about history. See you next time!
Source: Fremont Tribune, Wikipedia, Digital Photo Mentor, Bonhams, Wikipedia, Rare Historical Photos, History, Telegraph, Biography