McDonald's Used To Have These Items On Their Menu!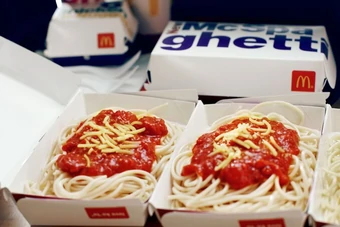 When you think of McDonald's menu, you probably think of burgers. Maybe you think of Chicken McNuggets or Filet O'Fish if you don't eat beef. Do you know that they've had a lot of other items on their menu over the years? Some of them are good, some are bad. What are all of these items? And will they ever bring them back? See if you can remember these as we look back at McDonald's menu items over the years!
McLean Deluxe Burger
The McLean Deluxe was an odd one. In 1991, they introduced a line of burgers called the Deluxe line. We'll get to more of those later, but the oddest one was the McLean Deluxe. It was made with beef and a seaweed extract. McDonald's said it was 91% fat-free and it was designed for health-conscious customers. No one bought it and it was pulled in 1996.
McPizza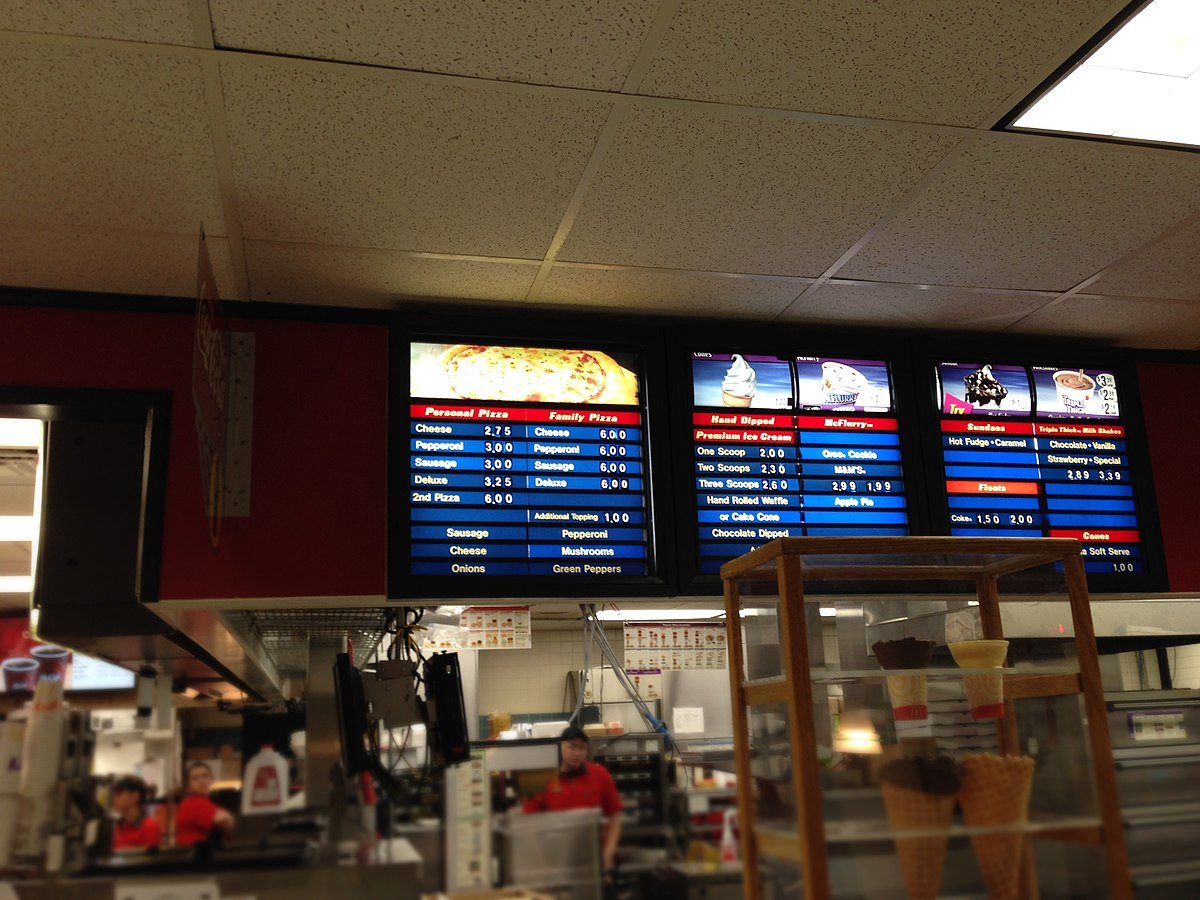 For a short time in the late 80s and early 90s, McDonald's experimented with putting pizza on the menu. It was relatively short-lived because most pizza is delivered and McDonald's didn't want to provide that service. Until 2017, there were still three locations that had it: one in Ohio (pictured), Orlando, Fl, and one in West Virginia. 
McRib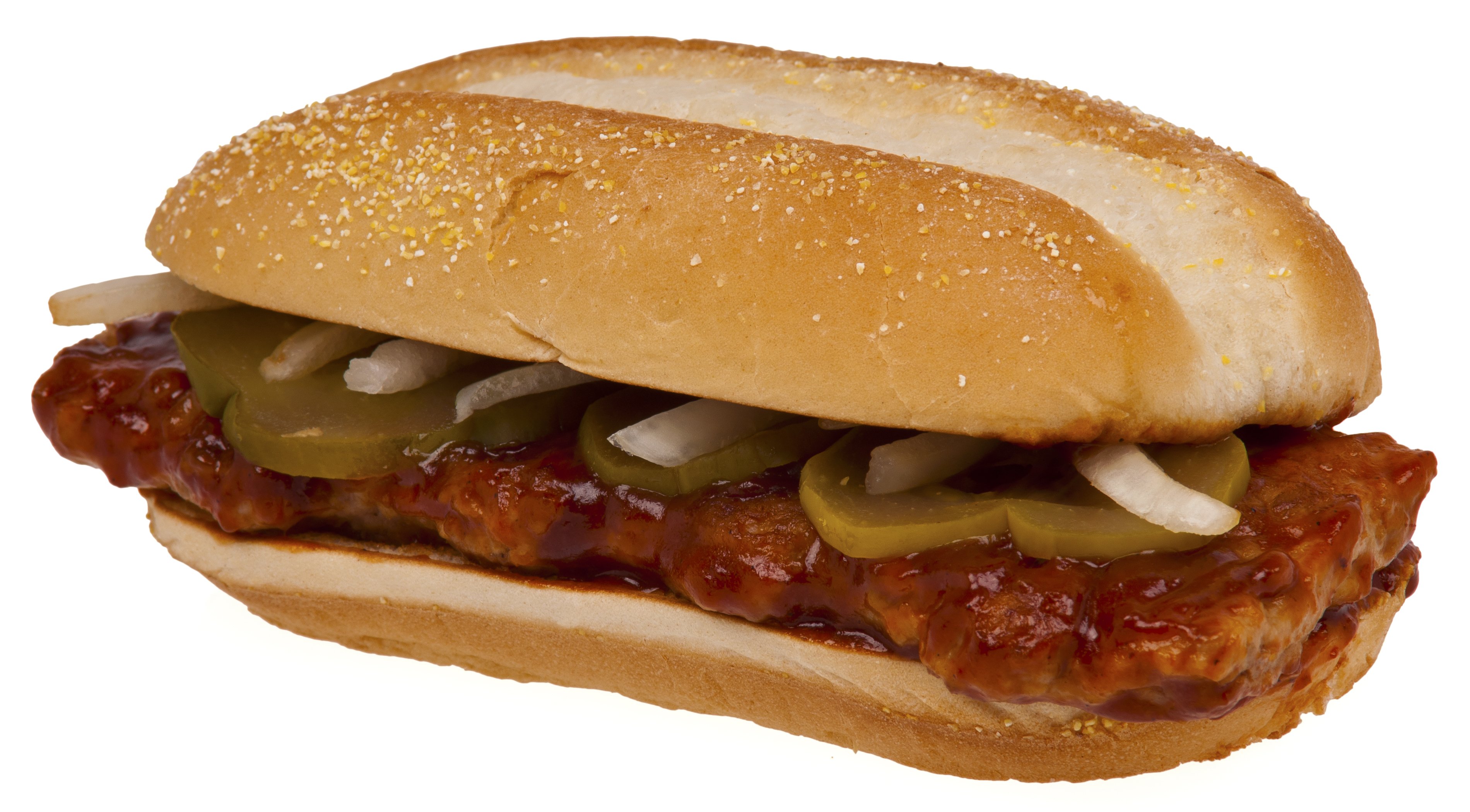 This is one that keeps coming back over and over. It's basically a giant pork McNugget with some barbecue sauce and pickles. They first introduced it in 1982, and it was a huge failure. They removed it in 1985, but have brought it back several times since then. They actually removed it permanently in 2005, and even did a "McRib Farewell Tour", but they've done two more "Farewell Tours " since. 
Mighty Wings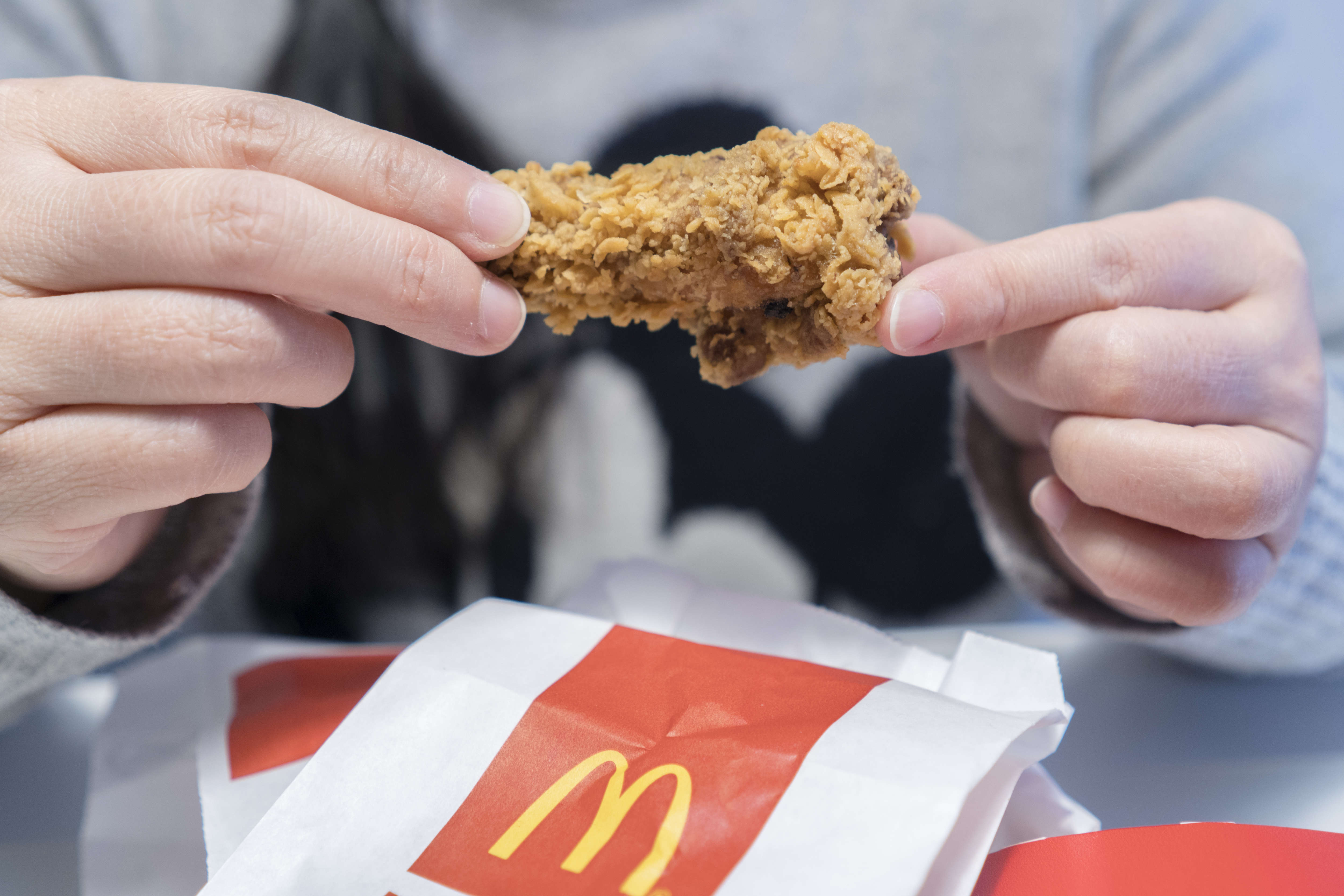 McDonald's has tried to make chicken wings a few times and it has always failed. The most infamous one was in 2012, with Mighty Wings. They were bone-in wings that were seasoned just a bit too much for consumers. They dumped them in 2013 but brought them back again in 2016. No one bought them at that time either. McDonald's does sell chicken wings in Europe, but they are a different product.
McSkillet Breakfast Burrito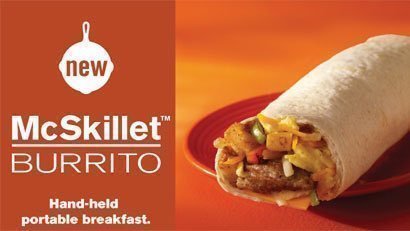 The McSkillet was a giant breakfast burrito that they introduced in 1991. It's a bit unclear as to when it was discontinued because McDonald's considers it an "optional item". Franchisees were not required to serve them. Since they were expensive and hard to make, most chose not to carry them, and it appears that they were gone by 2010.
McWrap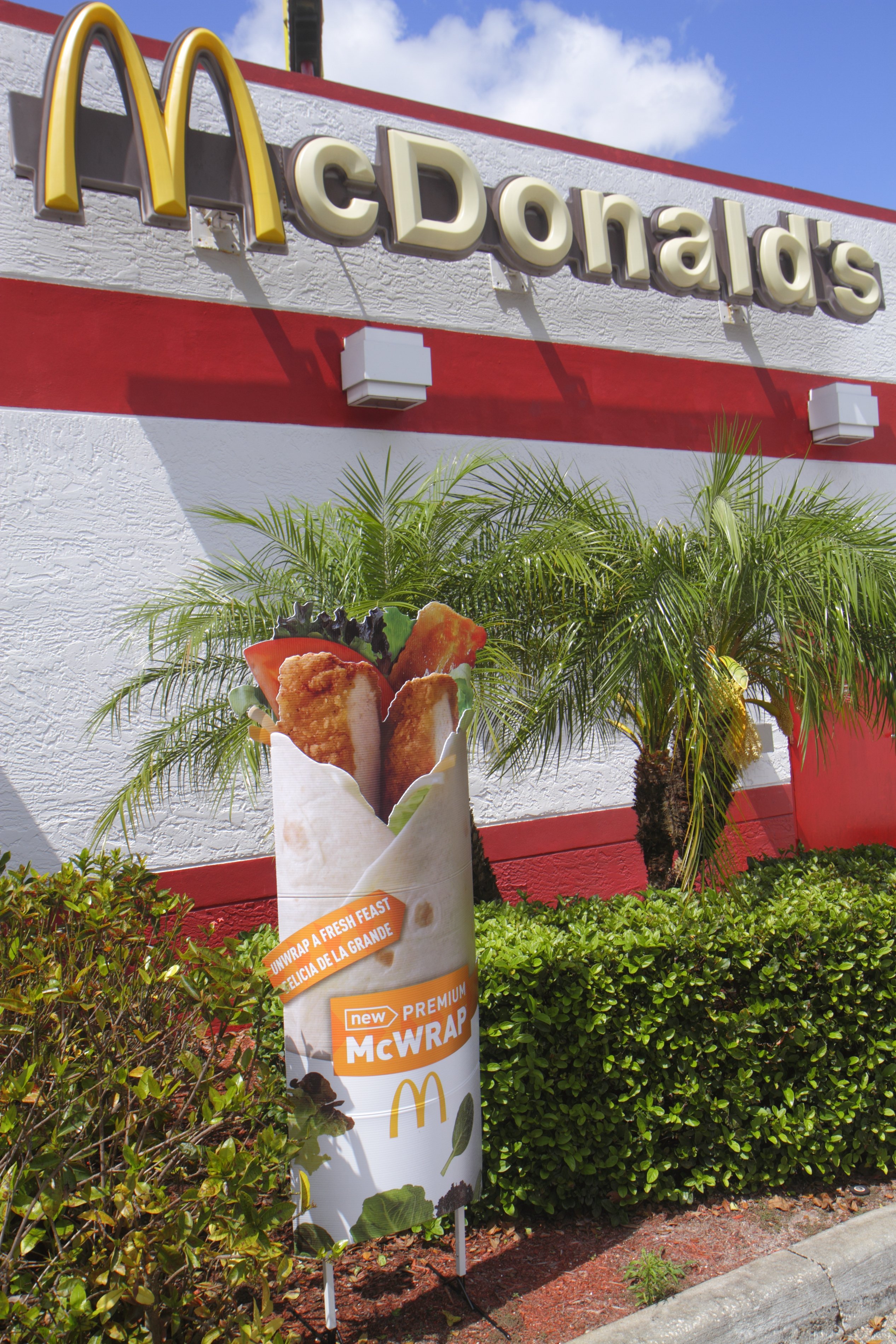 The McWrap also represents a classic McDonald's oddity. They've attempted to make burritos or burrito-like menu items several times. The McWrap was created in Poland in 2004, but introduced in the US in 2013. It was expensive and hard to make. They removed it in 2016. It's still on the menu in a few countries, most notably Australia.
Arch Deluxe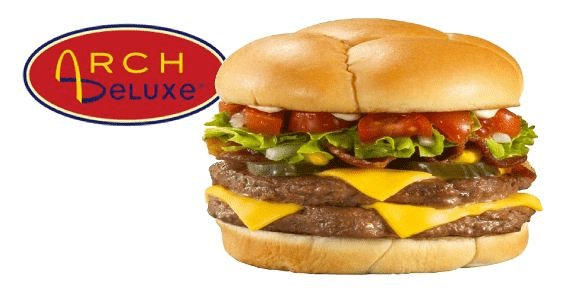 This was another "Deluxe" burger that was released in 1996. It was accompanied by McDonald's most expensive ad campaign ever. Marketed as food for grown-ups, it was designed to appeal to a more upscale audience. McDonald's quickly found out that the upscale audience wasn't going to be swayed by a more expensive burger or ads. It was discontinued in 2000.
McAfrika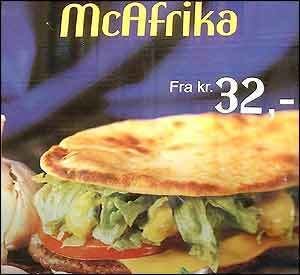 This isn't one that was released in the US, but it's notable for the size of the PR disaster that it created. The McAfrika was a limited edition burger released in Denmark and Norway during the 2002 Olympic Games. It was a burger served on a type of flatbread similar to a pita. At the time of its release, there was a major famine happening in South Africa, and most of the Norwegian charities protested it. McDonald's refused to remove it because it was scheduled to be removed in late 2002 anyway.
McStuffins
This one was introduced in 1993, and should have been a slam dunk. It was like McDonald's take on Hot Pockets. They were advertised to be baked on-site all day long. They had a French bread crust over melted mozzarella cheese and pepperoni, sort of like a primitive calzone. Once everyone realized that actual Hot Pockets were cheaper, McDonald's took them off the menu. It took less than a year.
McSalad Shakers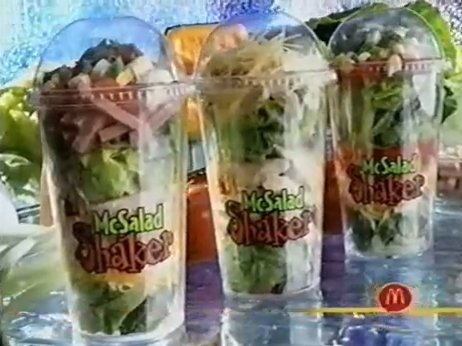 The McSalad Shaker was a great idea in theory. The idea was to make a salad that was more portable than the standard bowl. You would also get more even distribution of salad dressing by pouring it over and shaking the cup. They were released in 2000. Customers didn't really understand the concept, and they were removed in 2003.
McCrab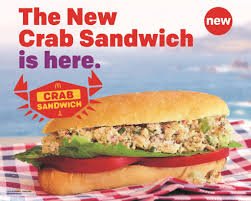 Not to be confused with the McLobster, the McCrab was a sandwich that McDonald's tried to market in 2017. They sold them in San Francisco at 4 restaurants initially, and it never made it out of testing. This wasn't their first attempt though. In 2004, they made a McCrab sandwich for the Washington/Baltimore/Virginia market that was supposed to be like a traditional crabcake. It also failed.
McSpaghetti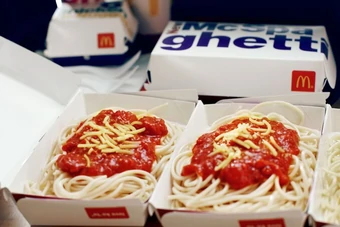 McSpaghetti was a short-lived menu item from the 1970s. It's still sold in the Philippines though, and it's apparently a popular item. It failed in the US because pasta was too difficult to prepare quickly and it's not a great fast food item anyway. Pasta isn't exactly portable.
The Hula Burger
One of the weirder ones on the list is the Hula Burger. In 1962, Ray Kroc, the founder of McDonald's, noticed that sales dragged in areas where there was a high Catholic population.  Kroc's idea was to put a piece of pineapple on a bun and serve it as a meat alternative for Catholics on Fridays. One of the franchisees came up with the Filet O Fish, and it sold far better than the Hula Burger. They were both released on Good Friday, 1962. They sold 350 Filet O Fish and 6 Hula Burgers. The Hula Burger was removed.
Roast Beef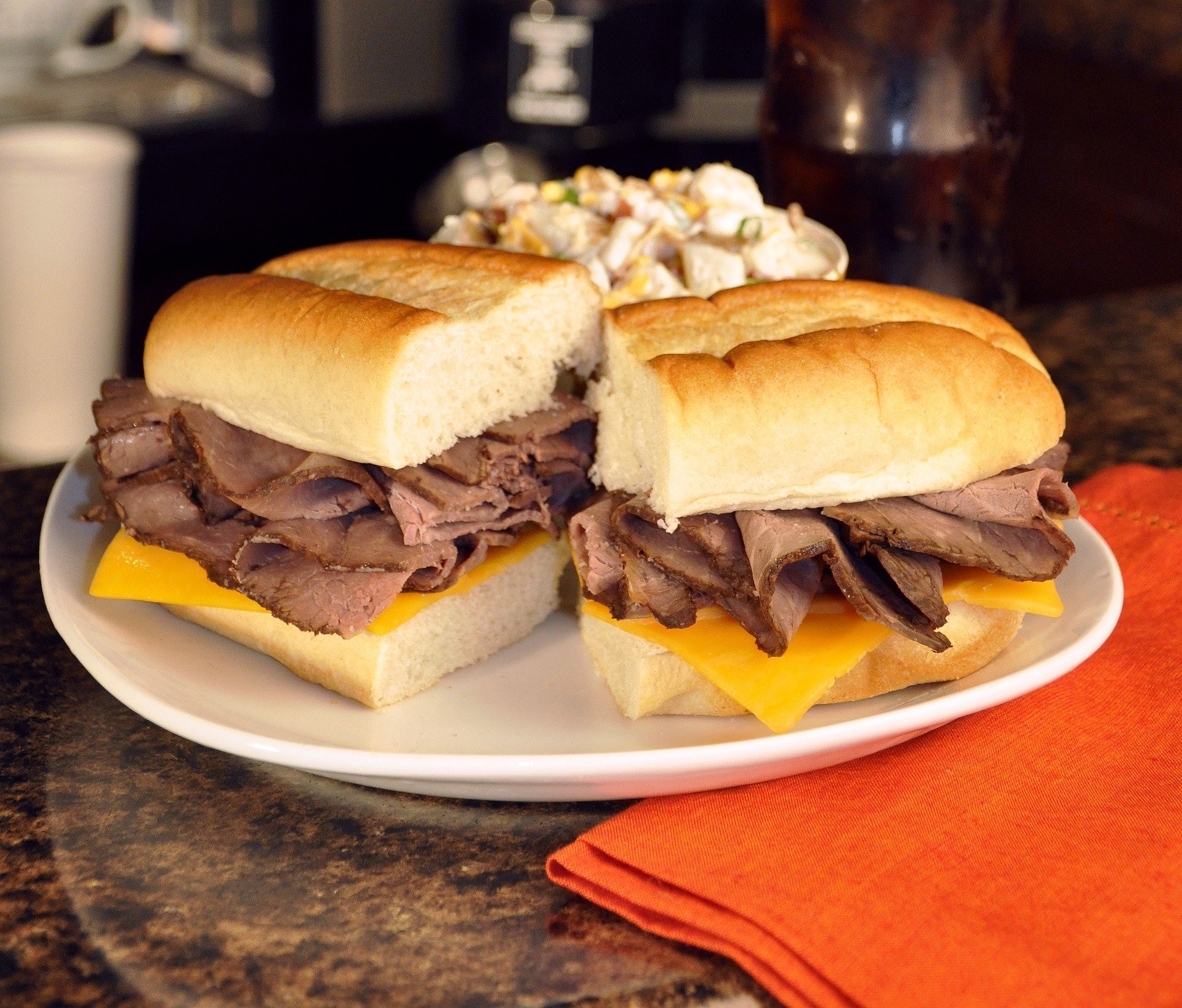 In 1968, McDonald's had a new competitor: Arby's Roast Beef. McDonald's tried out a new roast beef sandwich of their own. Customers loved it, and it seemed like it would be a good addition to the menu. Sadly, executives at the company didn't want to put a meat slicer in every restaurant. The equipment and training expenses would have been too expensive to turn a profit. They do sell this item in Japan.
McLobster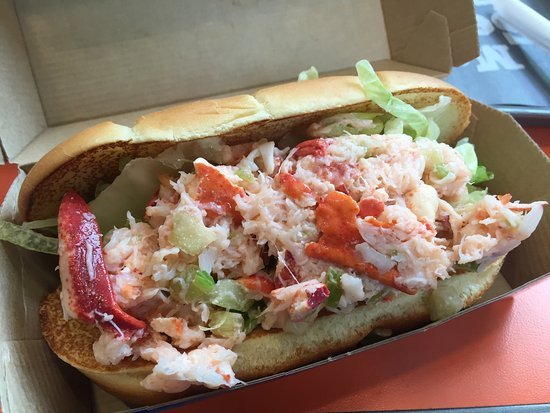 The McLobster is a real thing, and McDonald's first tried it in 1992. Not surprisingly, it was a pretty big failure because who would go to McDonald's for a lobster roll? The funny thing about it is that it WASN'T a complete failure. They've brought it back several times in New England, with the most recent attempt in 2017. It has also proven to be popular in certain parts of Canada.
Those are some of the failed menu items from McDonald's. Some of them are odd, some of them are just mistimed, and others make you go, "Huh?!" If you saw one that you liked, you might start a petition to bring it back. If you do, please share this article! We'd like to see some of these back too! Thanks for reading!
Sources: Business Insider, Huff Post, Eat This, Medium, The Atlantic, Smithsonian, Daily Meal, AP News Forbes, Marketing91