Creepy Toys for Kids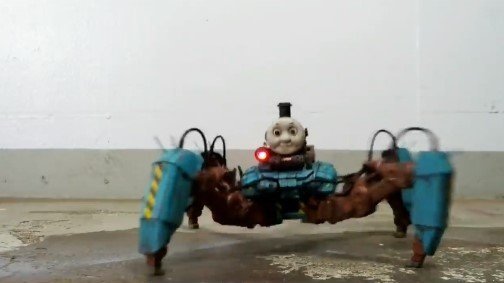 Before the digital age we have grown up with toys - instead of smartphones, we have toys. From teddy bears to action figures; from a Tamagotchi to Digimon products, there are a lot of variations to it. However, some of the toys are rather...queer. We might have seen them as a kid and didn't think too much about it, but as an adult, looking back at some of those toys, they are downright creepy - who would have made such abominations and sold them to kids?! We have compiled a list for you - and warning: it is not for the faint of heart.
Long Furby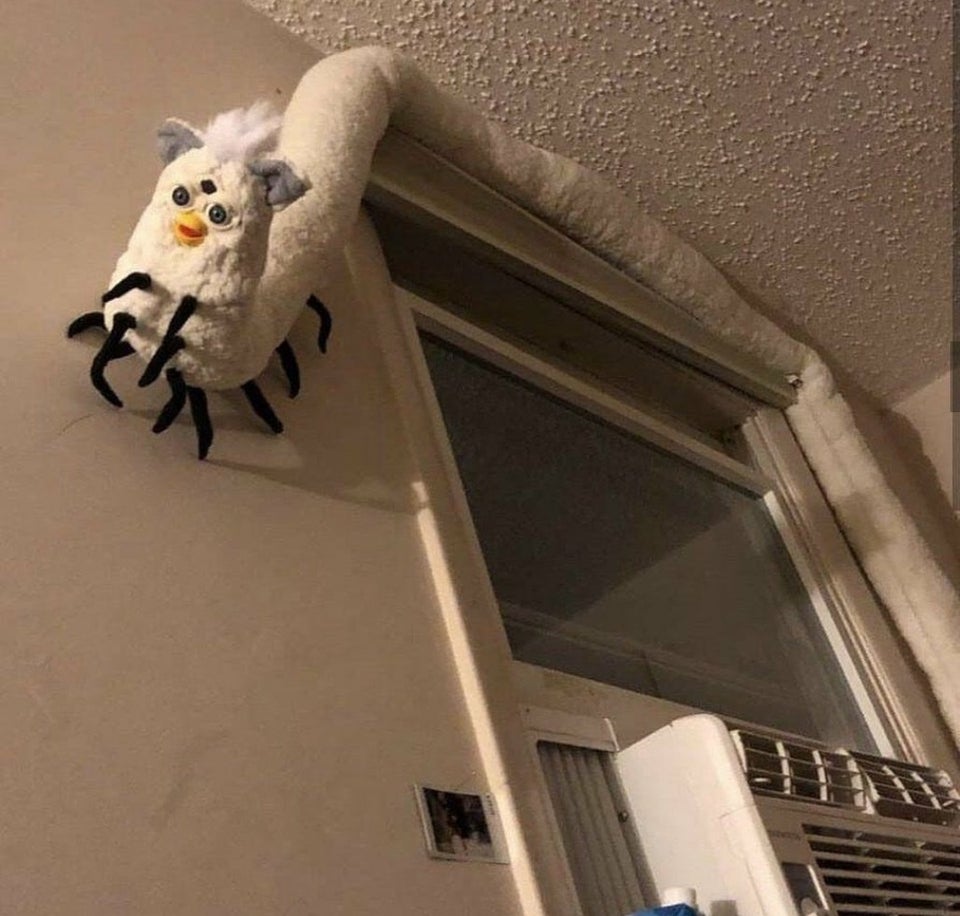 Okay, I personally find long furbies to be terrifying, to begin with, but this one in particular gave me an eerie discomfort. For me personally, the face is creepy enough already - but with the extra legs on this one, it is downright terrifying. Why would anyone do it to torture a fellow human being???
Electric Hedgehog?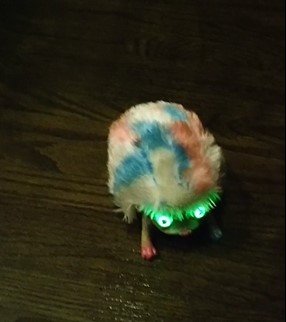 If you think the original Sonic the Hedgehog character design from the movie was bad enough already - I present to you, the creepier hedgehog. Okay, I am not even sure this is a hedgehog, but Reddit user PMmeyourarthritis said so. I mean, this. If the Martians from Mars Attacks! (1996) and a hedgehog had a baby, this would be it.
Plastic Sheep?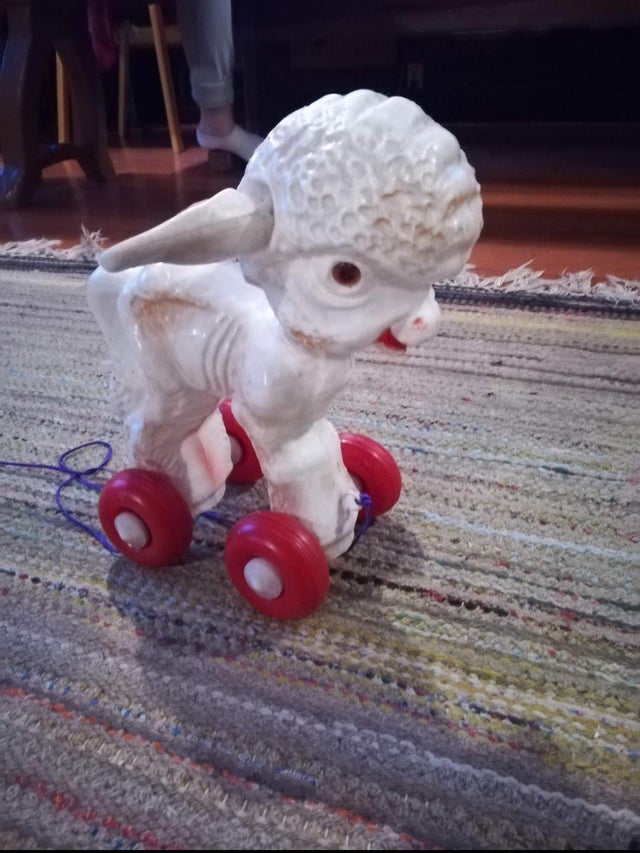 Normally when we think about toys that look like a sheep we probably imagine a cute, fluffy doll. All good, right? But what if you make a sheep doll out of plastic, and put roller skates on it? Although it might work really well for a cult movie, making a toy like that is...oddly terrifying. As some Reddit user pointed out - it looks like a toy Jigsaw played as a kid.
Wrong Stickers Placement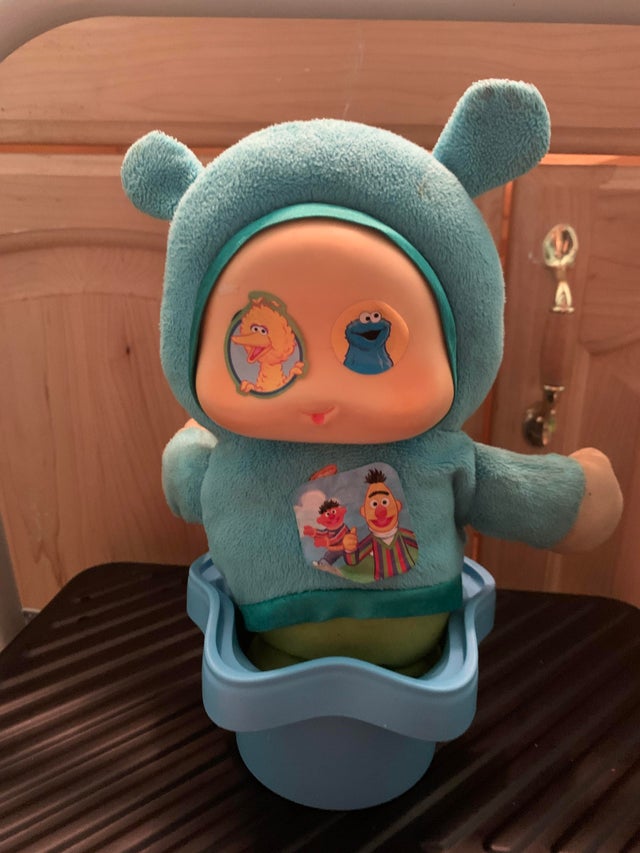 There is a place for everything - for stickers, you can probably put them on your MacBook if you are a hipster, or on a fridge, if you'd like to...I don't judge. But putting them on a doll is a bad idea - and putting them over the doll's eyes is nightmare material. It's like looking at a person without eyes - very terrifying.
Funny Ugly Monster
This is actually a toy for kids - called Funny Ugly Monster. And honestly, I think this is not an appropriate use of the word funny. What's so funny about this? This is traumatizing. Who in their right mind will create a toy like this for kids? Whoever created this, why did you do it? Looking at this is worse than watching Teletubbies 10 hours in a row for me.
Creepy Lego Face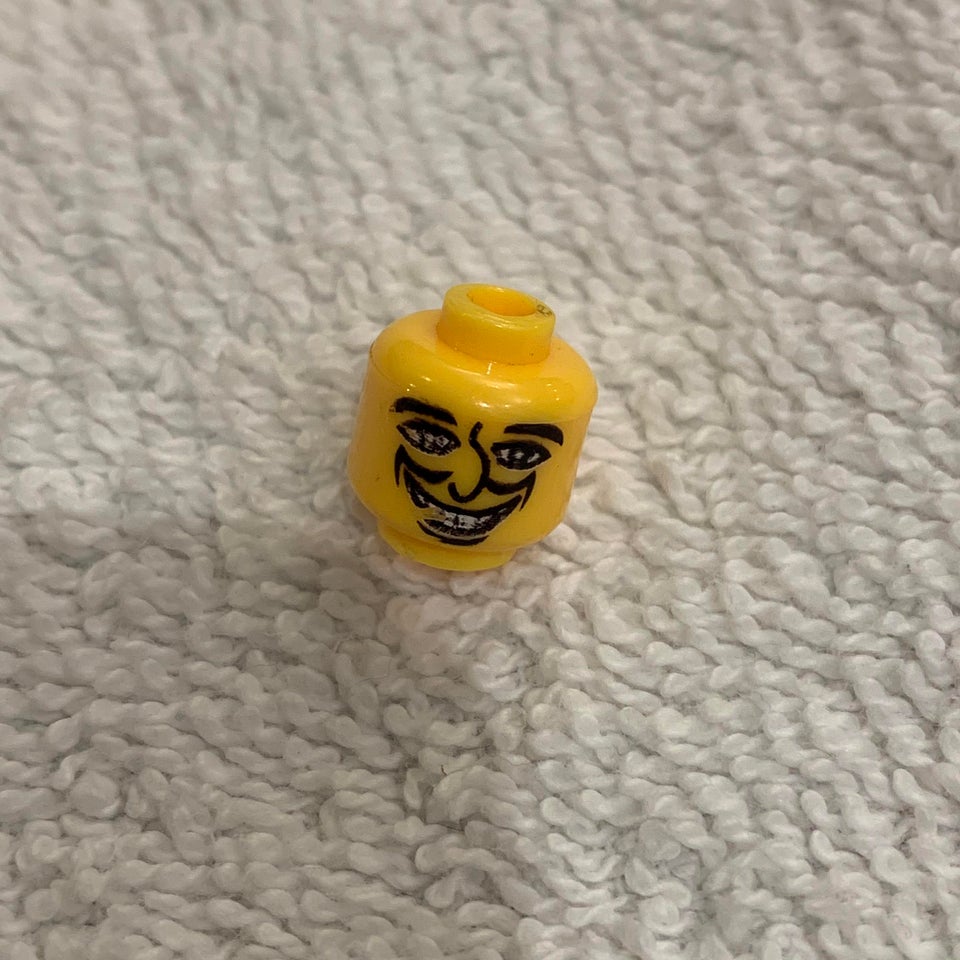 Okay - I don't think lego actually made this. Instead, I think someone painted a face on it, and I have to say they nailed that creepy face. That evil grin, man...perfection. I am not sure if a kid actually drew this - if he did, I gotta say, brilliant job. But I am also worried about his mental state at the same time.
More Funny Ugly Monster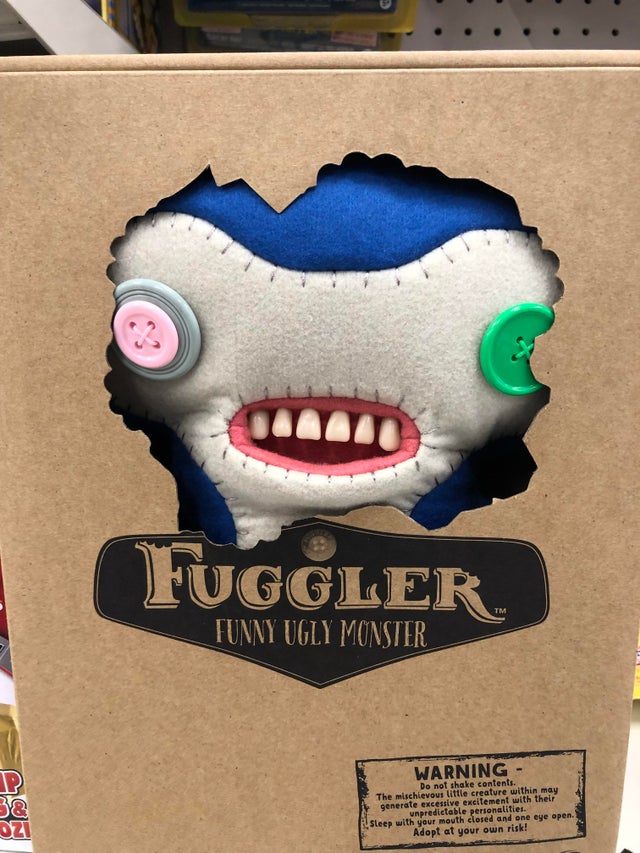 Apparently this is actually a whole line of products, with different characters - or different Fluggers, as they call it. I am beginning to doubt if this is more like a joke for adults. While photoshopping human teeth to sharks does make them less scary, the same thing can not be said to dolls. Putting human teeth on a doll is creepy.
Toy from Hell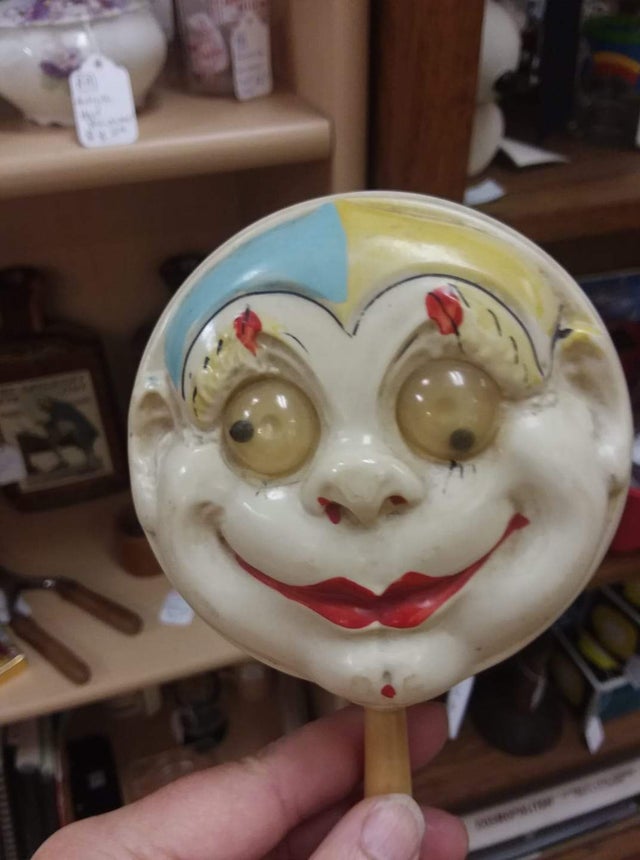 I don't know what this is, I don't know where it came from - but I sure know it does not belong to our world. I honestly have no idea what this is supposed to be - perhaps if the eyes were in the right place it would look less creepy? But this...it looks haunted as if it is containing dozens of cursed souls...waiting for a new one.
"Sid? Was that you?"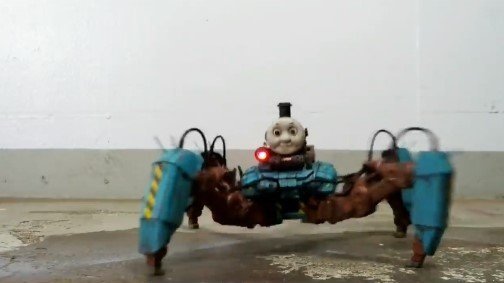 If Sid from Toys Story had Thomas the Tank Engine in his collection, this abomination would be his creation. I know some people found Thomas the Tank Engine scary due to the facial features but, putting it on a crawling robot? There's a reason to be scared. However, props to whoever created this - good job dealing with electronics.
Captain Made in China?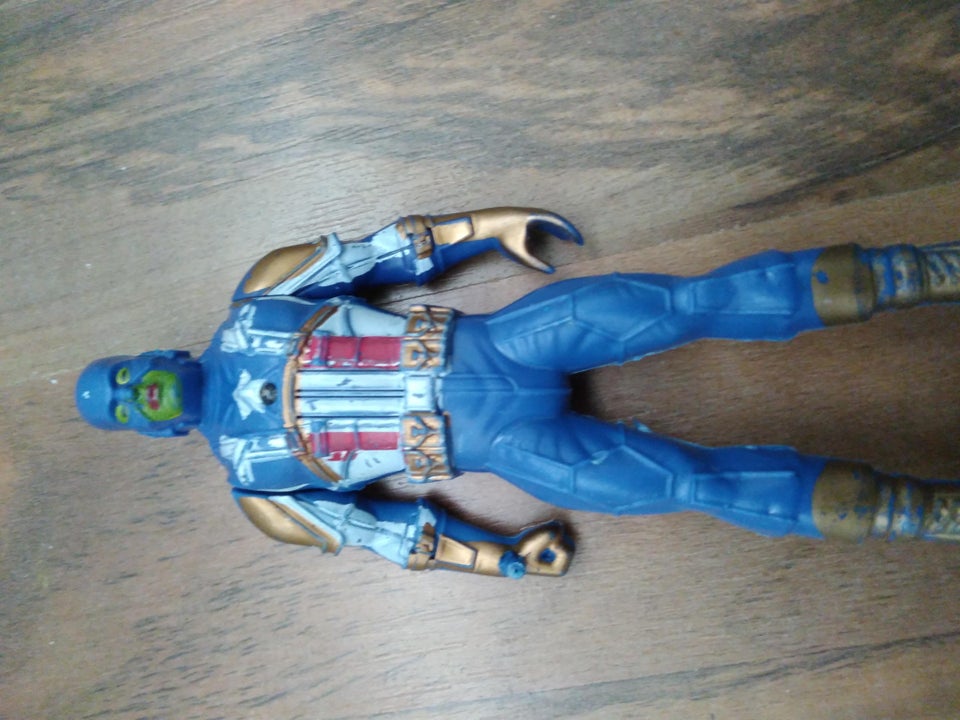 Parents, this... this is why you should not skimp on your kid's toys. I grew up on knockoff toys, so I can tell one just by the look of it - cheap paint, poor painting overall, and inaccurate depiction of what it's supposed to be. If Hulk, Captain America, and Iron Man were fused together, this would be it.
Boohbah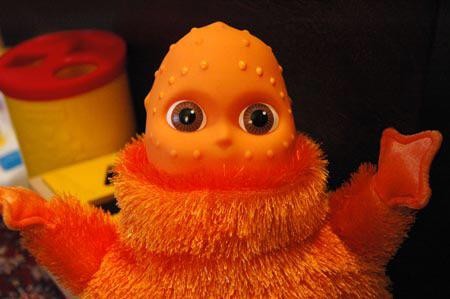 This is actually from a British TV show of the same name - don't ask me how I know it. Sometimes I just don't understand just what's going on in the producers' mind when they greenlight shows like this and think it is a good idea. I mean seriously, it looks like Pinhead's baby, without the pins. On the bright side - perhaps the kids will grow up not being afraid of Pinhead. That movie gave me nightmares as a kid.
Knockoff Spongebob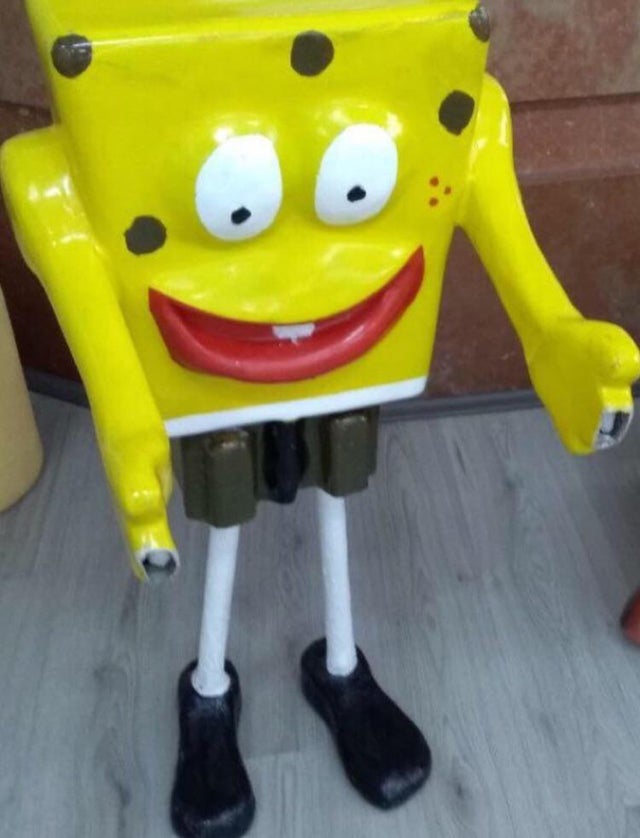 Knockoff toys might traumatize your kids for years to come - don't say I didn't warn you. This is supposed to be a Spongebob action figure...I guess? But nothing is in proportion, and the paint job is worse than the 10 bucks paint job I get from the street corner. Sometimes I wonder - how far can manufacturers go just to save a few bucks?
Bad Description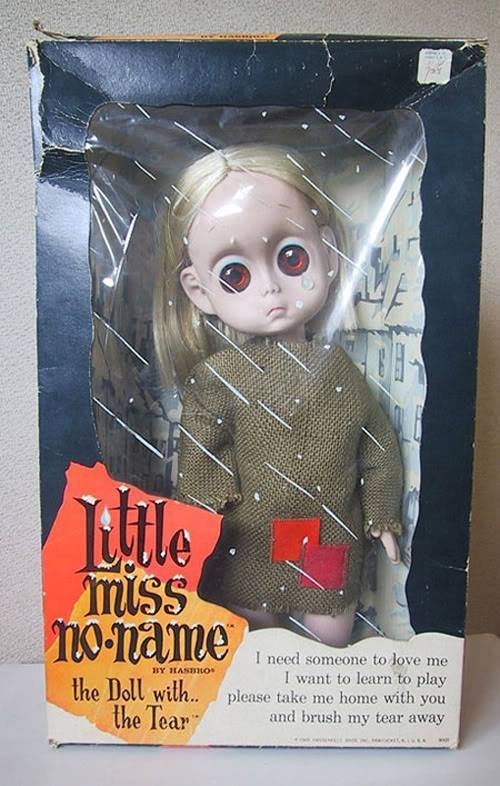 If you don't know how to read, it might not be that scary - so for kids...meh, not that big of a deal. But as an adult, that description looks like it was taken straight out of a horror movie, like the dialogues or something. I suspect the copywriter of the company was writing this as some sort of joke, and the company was like "Meh. Kids don't read anyway."
Those Teeth…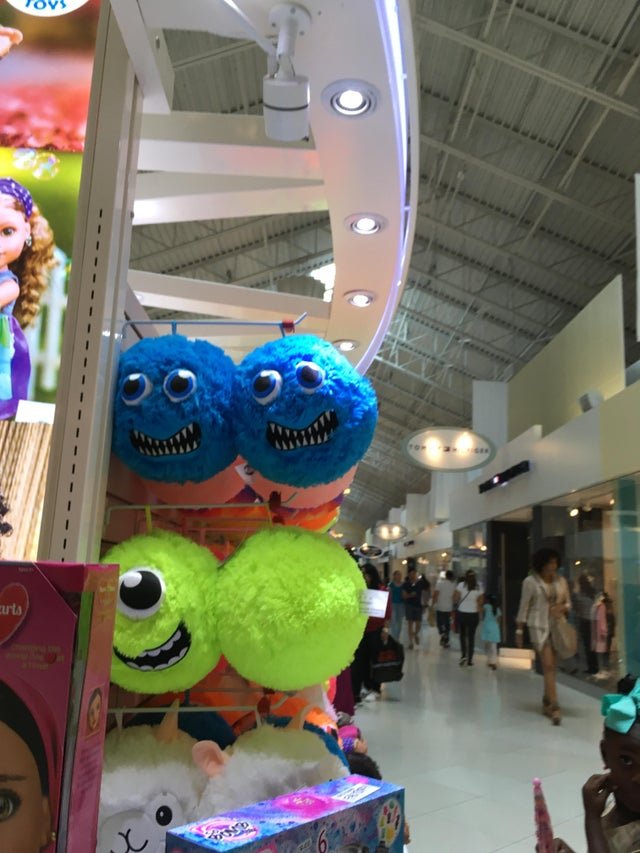 The bottom one is fine - looks just like Mike Wazowski. But the ones on the top...were they the evil cousins of Mike who got mixed up with the wrong crowd? Again, what were the designers thinking when they design toys like this? "Let's put some sharp teeth there...oh right, the sharper it is, the easier they will sell." Seriously, why?
We apologize if they gave you nightmares - it's okay, we got through all of them and we are fine, so you should be okay. What do you think of these toys? Do you have any toys in your collection that you found creepy? If you enjoyed reading this somehow, why not share it with your friends? 
Source: Reddit, Amazon, IMDb, When it Was Cool, Insider