Transparent Animals That Are Part of Our World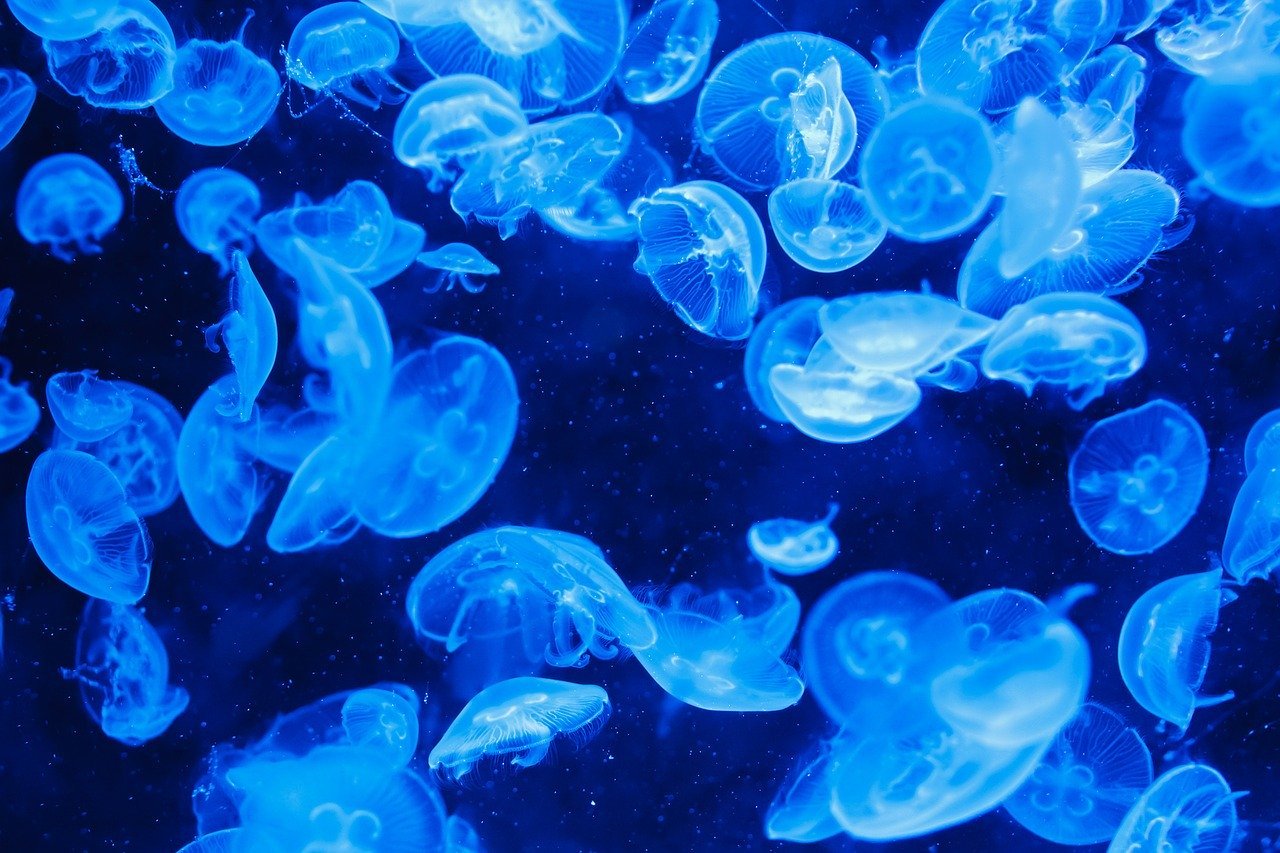 Nature has many mysteries that still surprise even scientists in the field, like wandering creatures that look like ghosts on the planet. We are not talking about apparitions of the dead, but about transparent animals! These creatures look like they are made of glass and can be found hidden in different ecosystems around the globe. Check out a list of some fascinating transparent animals.
Glass Cucumber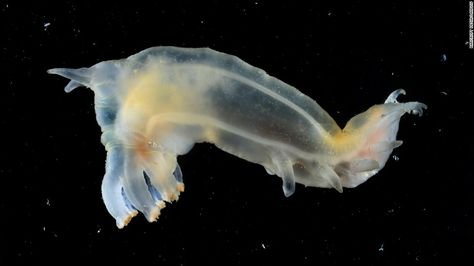 Recently discovered by researchers at the Census of Marine Life, this sea cucumber is so transparent that its digestive system is on display. It is very fast for animals of its kind and also the most exotic type since its structure is adapted to depths of more than two thousand meters.
Glass Shrimp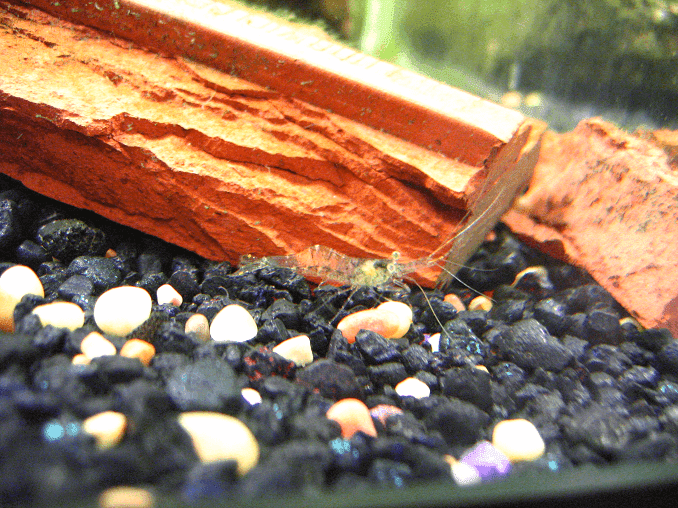 The semi-translucent shells of these tiny crustaceans make them almost as transparent as the glass aquariums in which they usually live. In nature, different species can be found in rivers and lakes around the world. The animal is so light that it only acquires color after eating a colorful meal, which is usually herbal and, therefore, green.
Transparent Cocoon
This, in fact, is not an animal. In reality, this is a butterfly cocoon that is so transparent that it allows you to see what's inside. It is incredible, because even before the butterfly leaves it is possible to have a small idea of how beautiful the new metamorphosed animal will be. 
Glass Abdomen Frog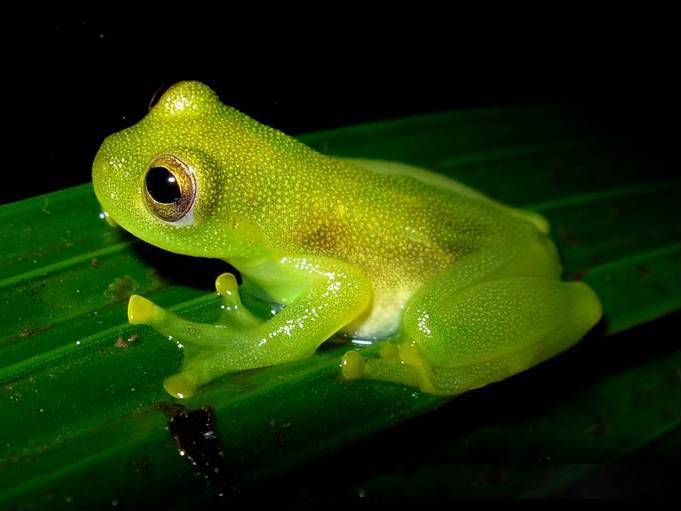 Even showing some color, these amphibians could not fail to be part of this list. This is because the frogs of the Centrolenidae family have an extremely transparent abdominal skin. In this way, some internal organs - such as the heart, liver and digestive system - can be easily seen through the translucent skin. These frogs can be found in Central and South American forests, where they usually live high in the trees.
Macropinna Microstoma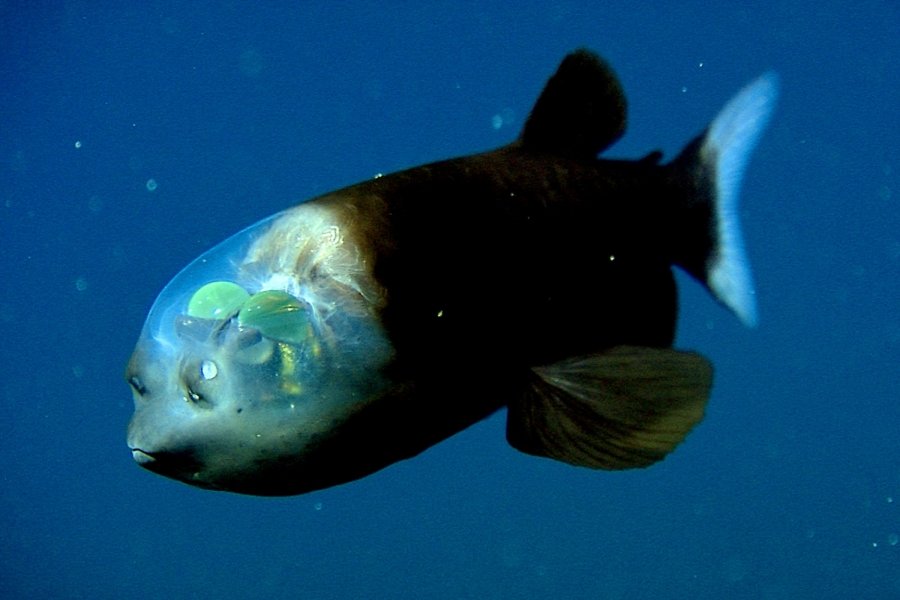 This unusual fish, sometimes called "ghost fish", has an extraordinary appearance with a completely clear head. It is considered by many to be one of the weirdest creatures on the ocean floor. This fame probably comes from its different look, which includes a transparent head and eyes. The explanation is that if the animal's head were colored, it would not be able to see with the same clarity. The animal is able to roll its eyes in different directions to search for its prey. 
Ocellate Fish
These Antarctic predators are unusual because their transparent appearance is mostly due to their almost invisible blood. That's because they are unable to produce hemoglobin, which is the protein in the blood that carries oxygen. So these fish survive thanks to sub-zero temperatures in the ocean they live in because oxygen can be found dissolved in cold water, much more than in warm water.
Glass Caterpillar Pupal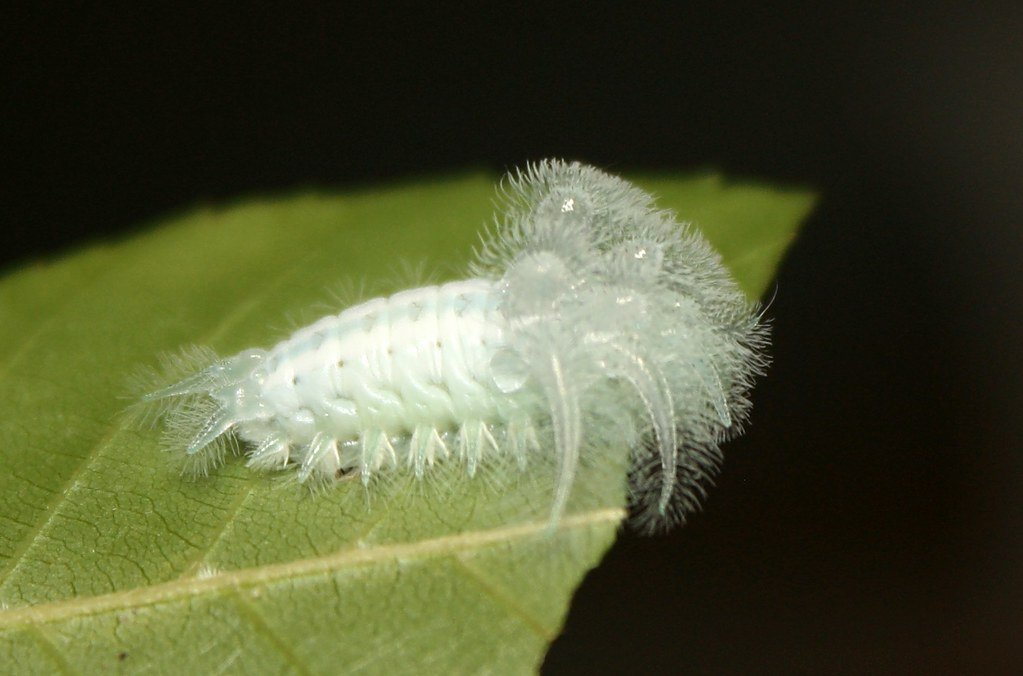 At the pupal stage, these adorable caterpillars are almost transparent and covered with hair that contains a special poison that can cause dermatitis. Due to this substance, they are also called urticating caterpillars. However, they soon take on color and their final shape, so they cannot be considered as a true transparent animal.
Glass Squid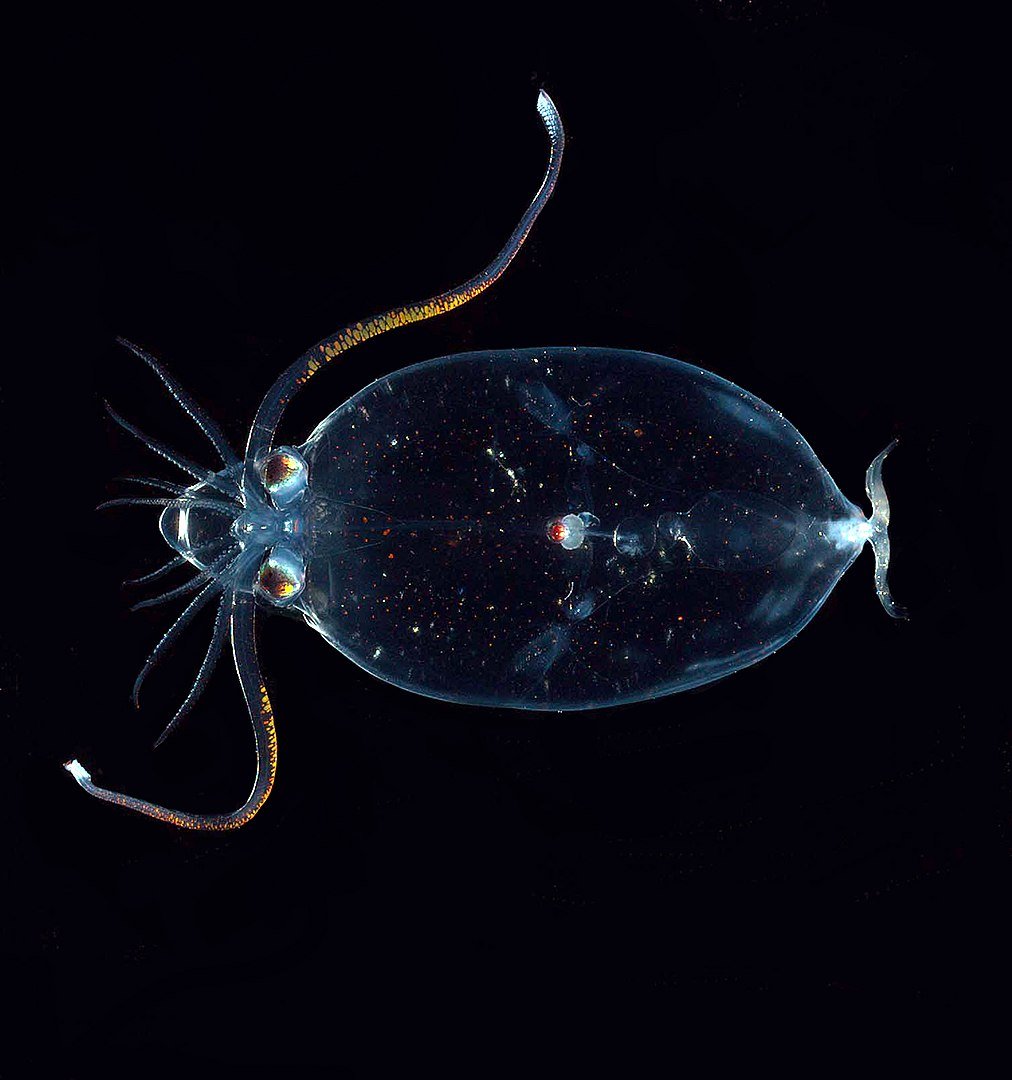 The squid, unlike other animals in the same phylum, does not have a hard outer shell, but a soft outer body and an inner shell. In many squids, their softer bodies are completely transparent, making them a glass squid. This transparency keeps them hidden from predators, as they spend much of their lives in shallow waters partially lit by the sun. Many species are bioluminescent. Since their digestive gland can be seen through their transparent skin, they usually held in an upright position to reduce visibility.
Jellyfish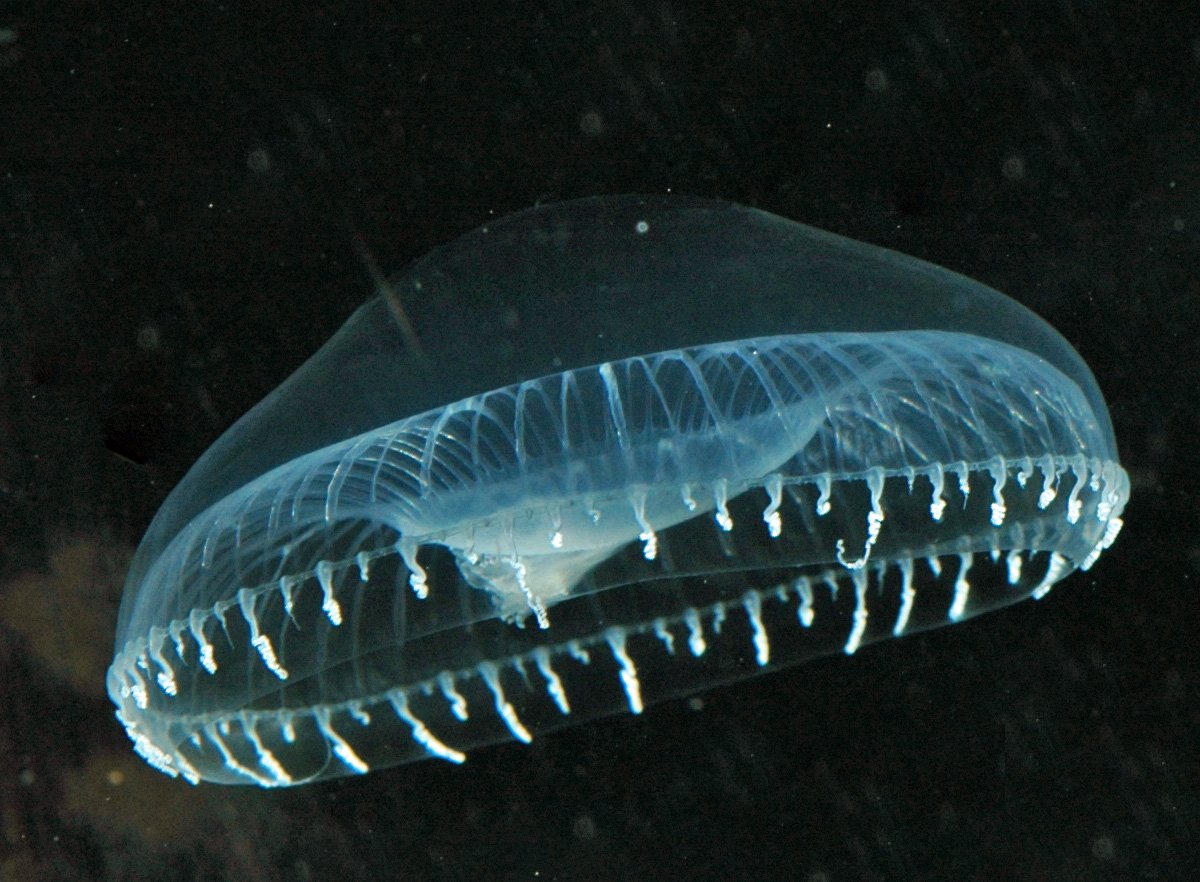 The most commonly known transparent creatures in the world are jellyfish. Many of the members of the phylum Cnidaria are transparent, a feature that makes them dangerous because of their sometimes deadly stings that can surprise swimmers. Their translucent bodies also place them among the most elegant individuals in the ocean.
Transparent Zebra Fish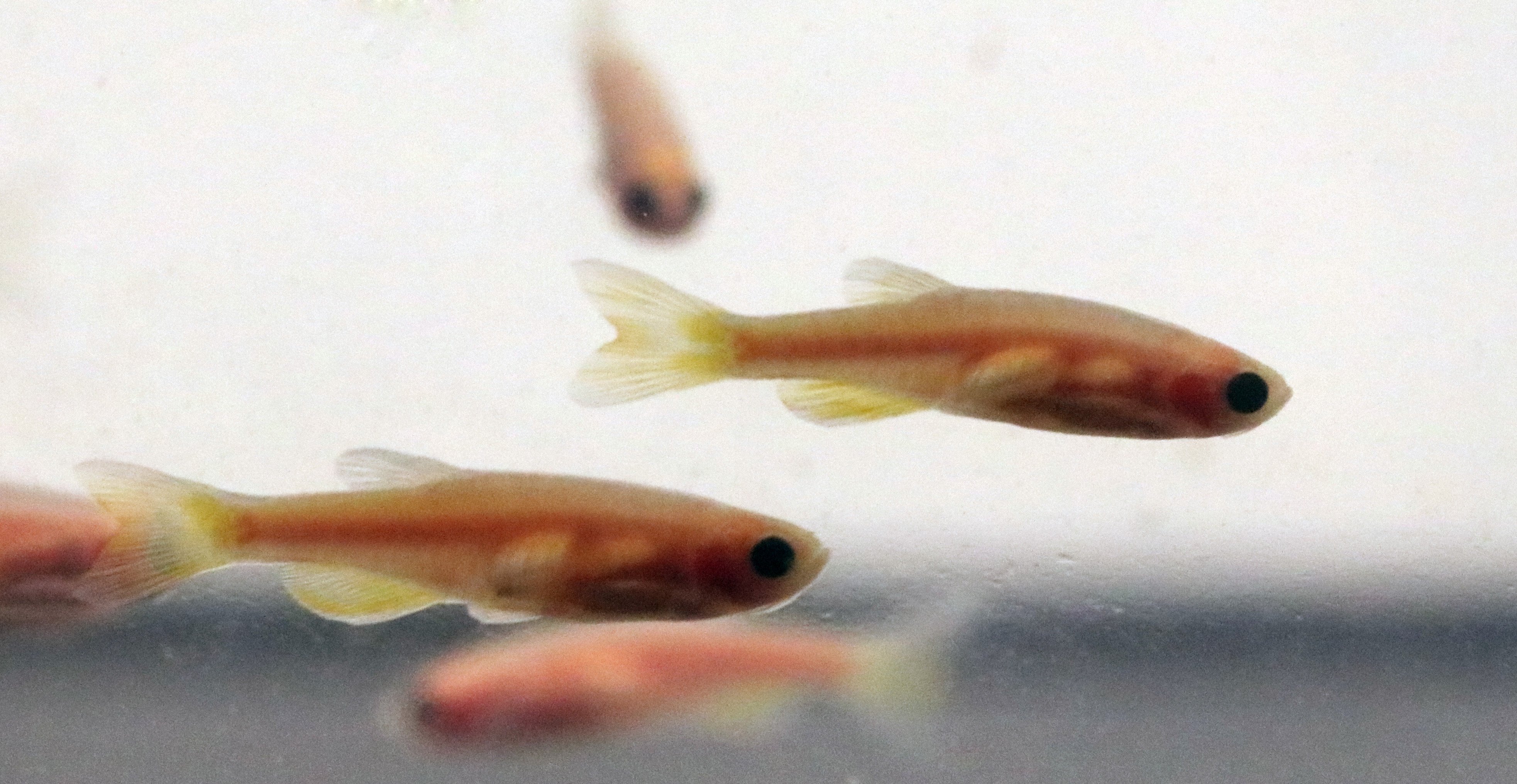 This transparent zebrafish was created in 2008 by scientists so that they could study disease processes, including the spread of cancer. The transparent fish are allowing scientists at the Children's Hospital in Boston (USA) to directly see the internal organs of the animal and observe the growth of tumors in real-time in living organisms.
Raja Binoculata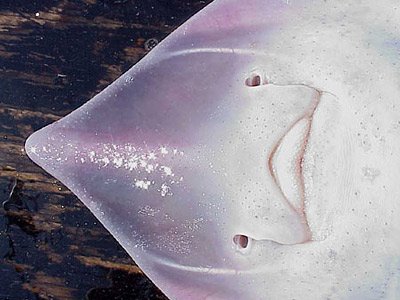 The giant two-eyed skate is a species of sea ray of the family of Rajidae. It is found along the Pacific coast of North America, from Alaska to Baja California, typically from the intertidal zone to a depth of 800 m, and feeds on benthic invertebrates and small fish. This species is one of the most fished rays in California for food.
Transparent Chub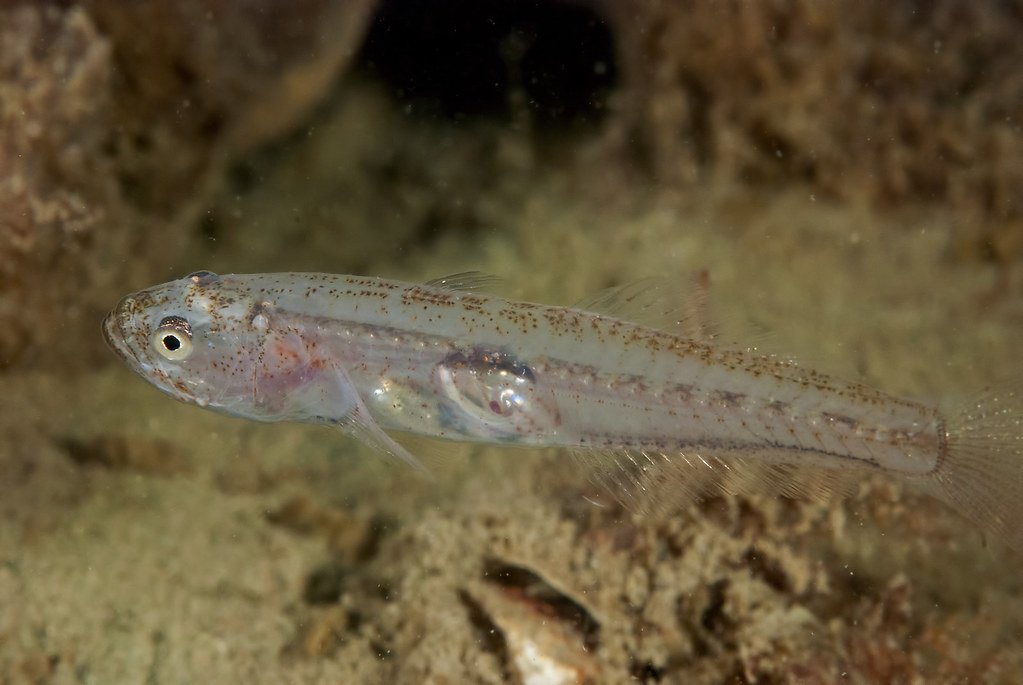 Aphia Minuta, the transparent chub, is a species of fish native to the Atlantic Ocean. It is also can be found in the Mediterranean, the Black Sea and the Sea of ​​Azov. It is a pelagic species, inhabiting coastal waters and estuaries. It is currently the only known member of its kind.
Zospeum Tholussum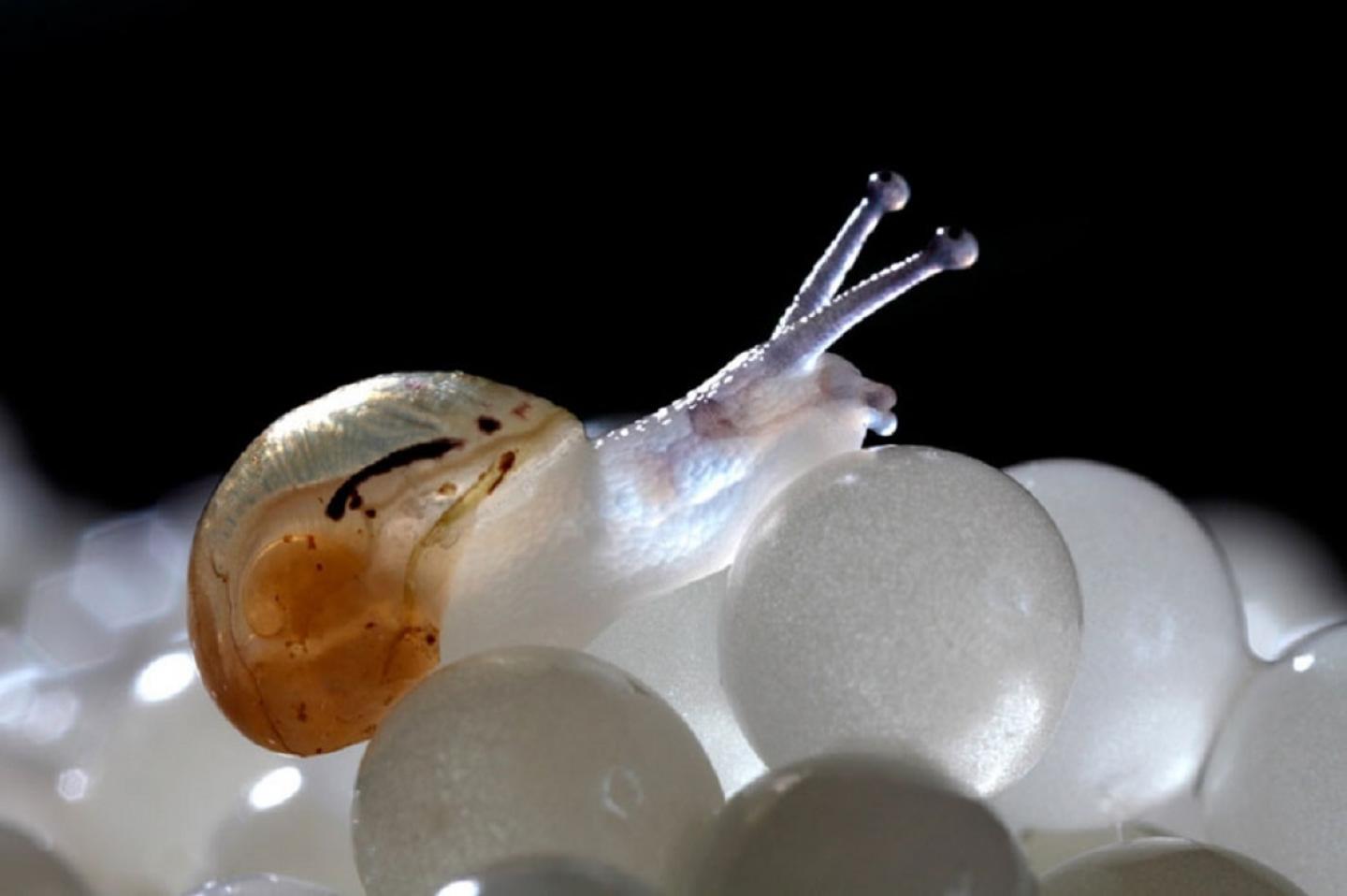 Scientists from Croatia and Germany discovered in one of the deepest underground cave systems in the world a new species of snail that carries on its back a "glass house". In fact, it is the shell of the mollusk that is transparent. The species was found in Croatia, in the Lukina Jama caves region, which reaches depths of up to 1.3 km.
Cyanogaster Noctivaga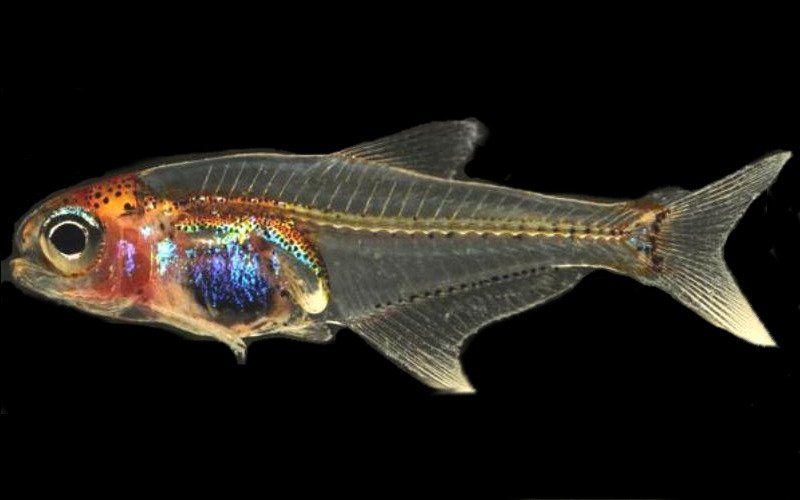 The combination of its almost invisible nature and nocturnal customs may be the reason why this fish took so long to be discovered. It is also tiny, measuring about 17 millimeters. He lives on the notoriously obscure Rio Negro in the Amazon. The transparent color gives it obvious survival benefits as a form of camouflage.
Salamander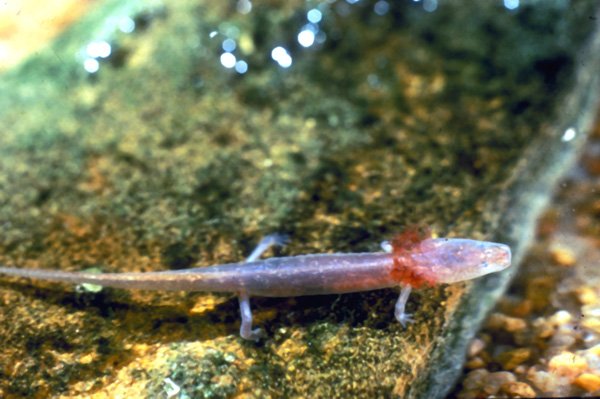 The Barton Springs salamander is a unique small salamander from Barton Springs, a group of natural sources in Austin, Texas (USA). Its reddish-brown speckled skin is translucent, and its eggs and even the contents of the salamander's last meal are often visible. As this animal is found nowhere else in the world and depends on unpolluted water, it is considered as an endangered species since 1997.
All animals that have evolved towards transparency have in common the question of survival as a central explanation. Some of them needed these characteristics to avoid predators, or to survive low temperatures, or to attract prey. Would you be able to detect one of these animals in the wild or would they go unnoticed?
Source: FishKeepingWorld, Wired, LiveScience, Cambridge, AustralianGeographic, OurMarineSpecies, NationalGeographic, NCBI, Insider, INPN, EarthSky, ReptilesMagazine, ResearchGate, Sciencing, MonarchJointVenture, Live Science