Cute Animals That Are Sorry For What They've Done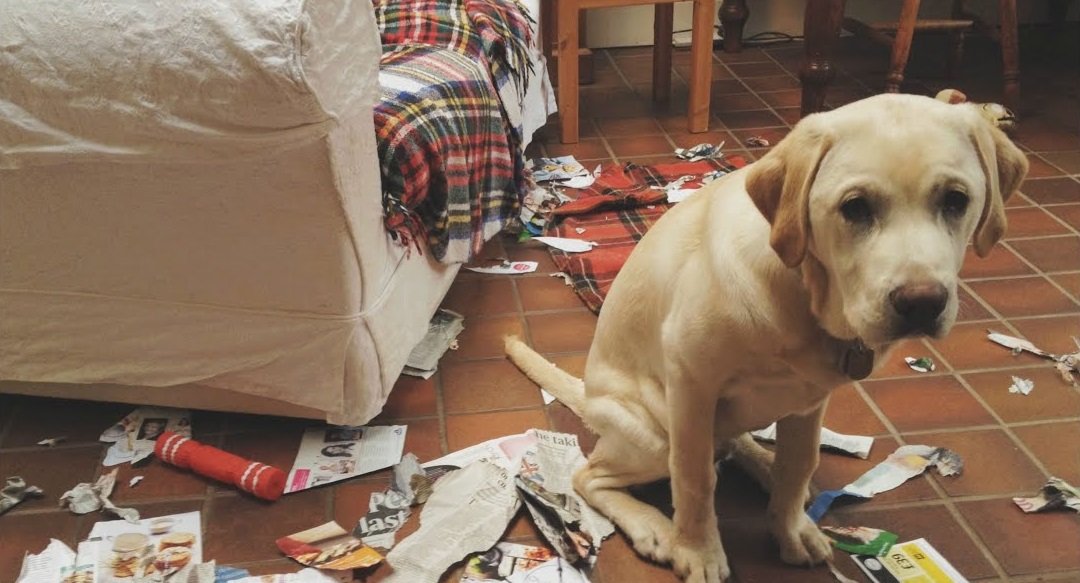 Dogs and cats are adorable, great companions for their owners, and they love to play. However, due to an irony of fate, they accidentally get into mischief - at least that's what these dogs' expressions seem to mean. They are such touching faces that you can almost believe they didn't do art, or did but are incredibly sorry. Take a look at these cuties and what they've done.
This Cat Is Sorry He Ruined The Shower Curtains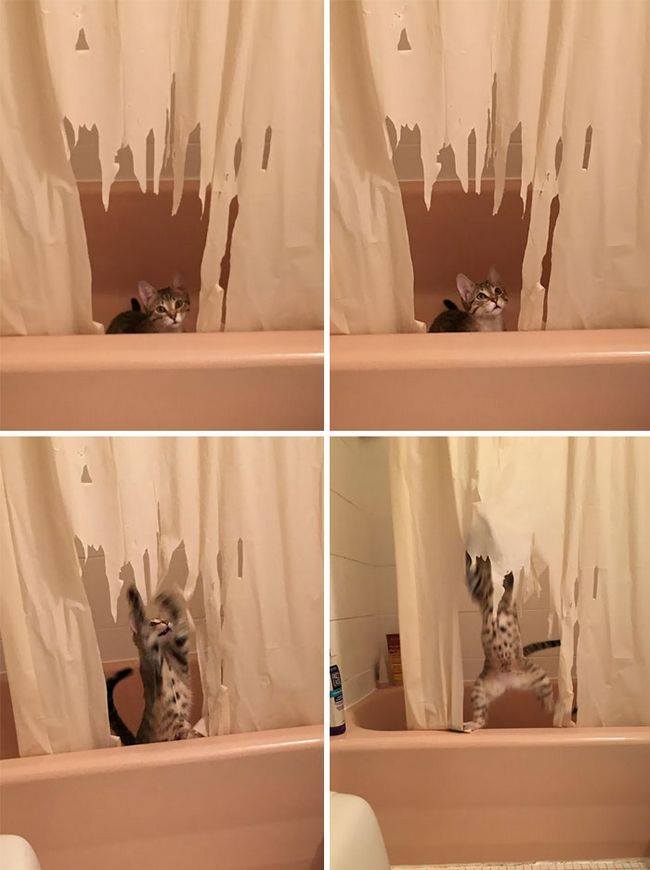 This cute cat made a mess at home. He decided to play with the bathroom curtain until he tore a considerable part of it. The "worst" is that he did not stop even after being caught. He had to finish his "work of art", didn't he? But he is undoubtedly sorry now, you can tell by all his cuteness!
The Pillow Started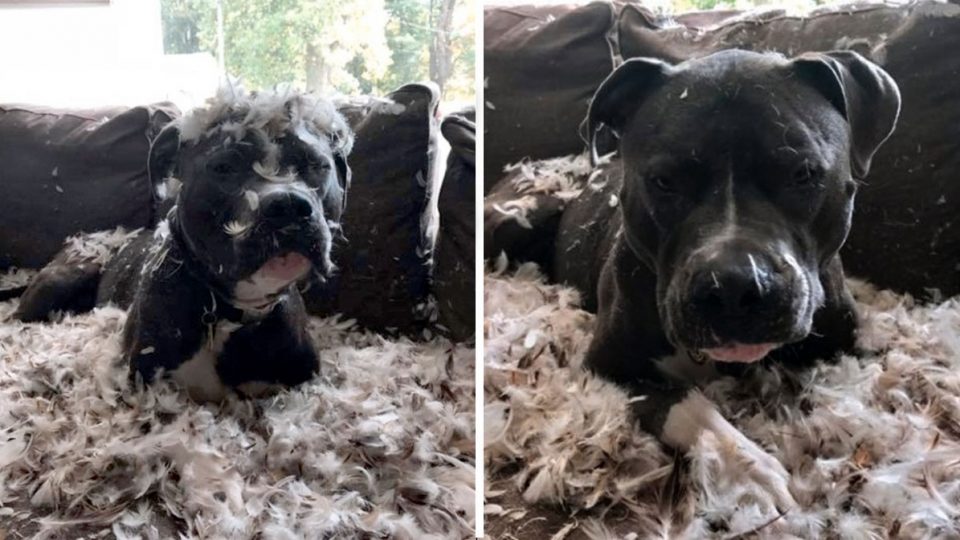 Ok, this is one of those pictures you can see that it was the pillow that started the fight, this adorable little dog is not to blame for this incident. And even if he did, you can already see that he is very sorry! Look at those little eyes, how can you not forgive this adorable dog?
This Dog Loves Paper Towels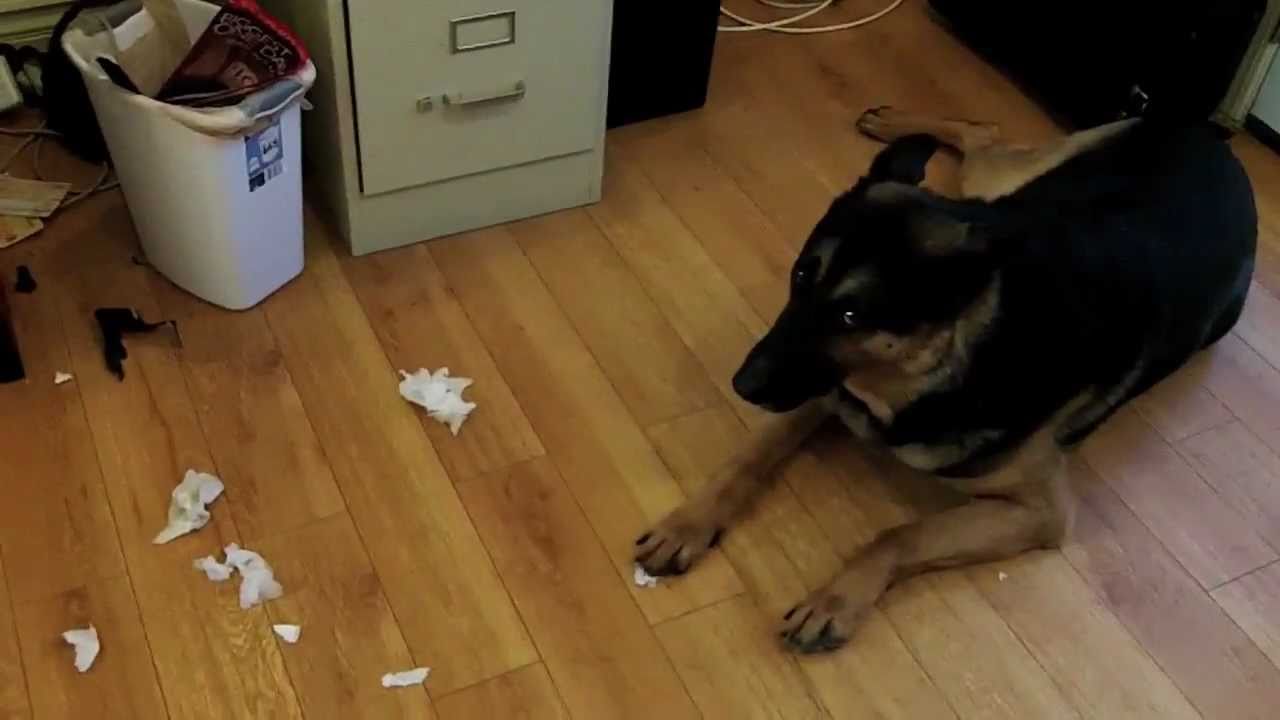 This dog decided to tear up the paper packages, and when they took the photo, he still looked proud of it. But even with his noble face, you can see that this cute dog is not to blame for the paper disaster! Clearly, he just wanted to try the new item of the house, maybe to write something down. Who knows!
My Dog Ate My Homework
Does the story "my dog ate my homework" seem impressive to you? Is it one of those stories that always seems like a lie? Believe it or not, but this adorable labrador really ate his owner's homework! And tore it in a million pieces. He is, of course, very sorry now! It was just that the answers were wrong, and it needed to be done again! 
This Dog Just Wanted To Change The Channel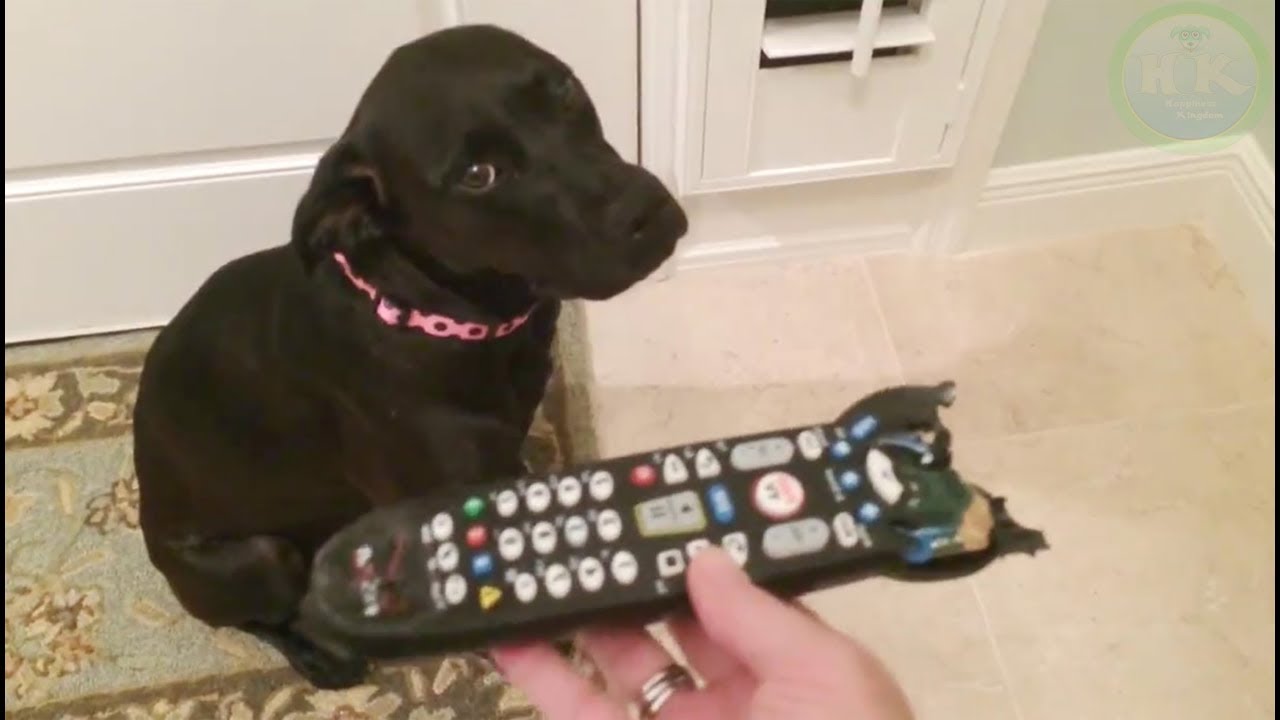 Why did she have to bite the television remote? It is probably what the owner of this adorable puppy asked himself when he saw his remote wholly destroyed. We are sure she just wanted to change the television channel, poor thing. You can tell by her expression that the destruction was completely unintentional!
The Couch Started, I Just Defended Myself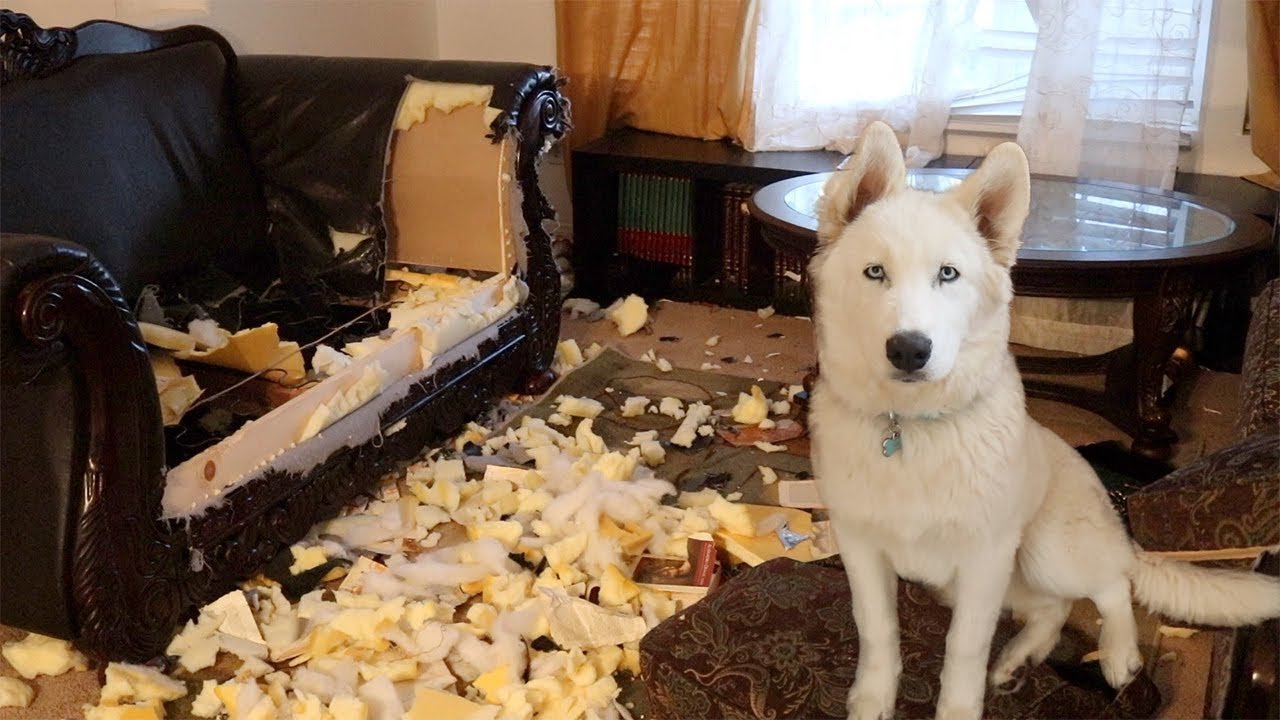 This dog got into a fight with the living room sofa and certainly won. But of course, the couch asked to be destroyed! Do you believe that the couch dared to stand there, still, while this cute husky is bored and alone at home? After all the confusion, Alfonso seems to be sorry. You can see it all over his face, right?
Tired Little Destroyer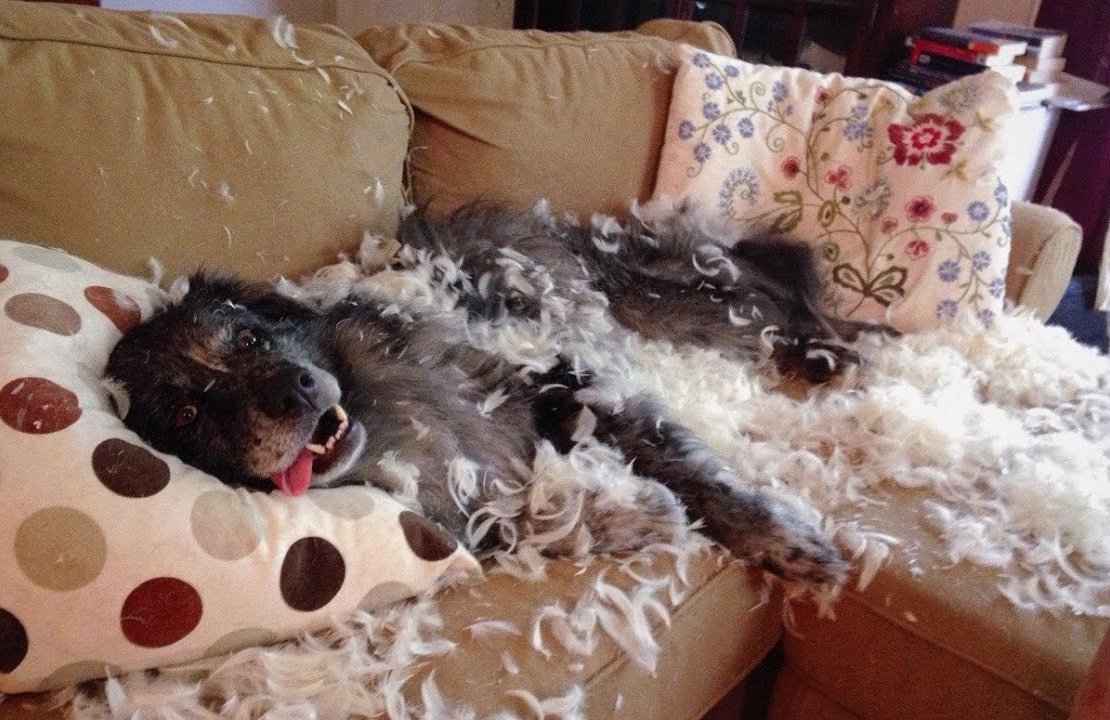 This adorable dog attacked the pillows in his home. They were completely destroyed, and the mess made was definitely huge. But he was not pleased enough with all the chaos and decided to sleep on top of his "work of art". Cocky, isn't it? But of course, he didn't mean it! At all!
Regretful Dog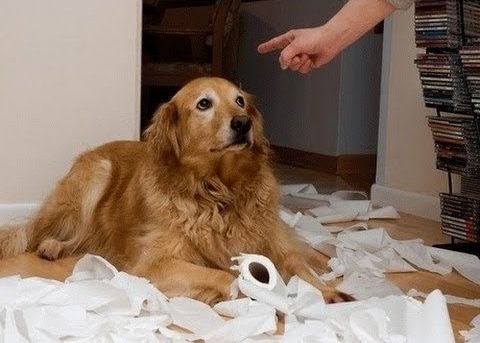 No matter what this adorable dog has done, he doesn't need to be scolded so harshly. Look at the poor guy's face. It's obvious that he certainly regretted all the mess he made! It was probably the papers that started, and he was quiet lying in his bed if he hasn't eaten it already too.
This Cat Regrets His Decisions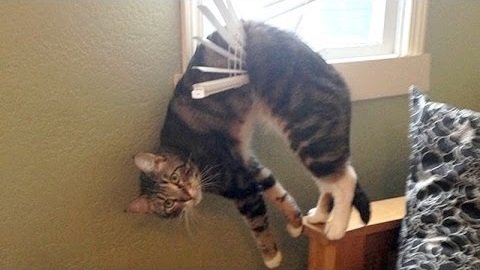 This cat is certainly sorry to have tried to have some fun into the curtains of the living room. However, although he is rethinking his living decisions, he does not seem to be at all satisfied with the position he ended up because of them. Will he need a hand to get out of there? Someone should let him out!
Regretful and Sad Puppy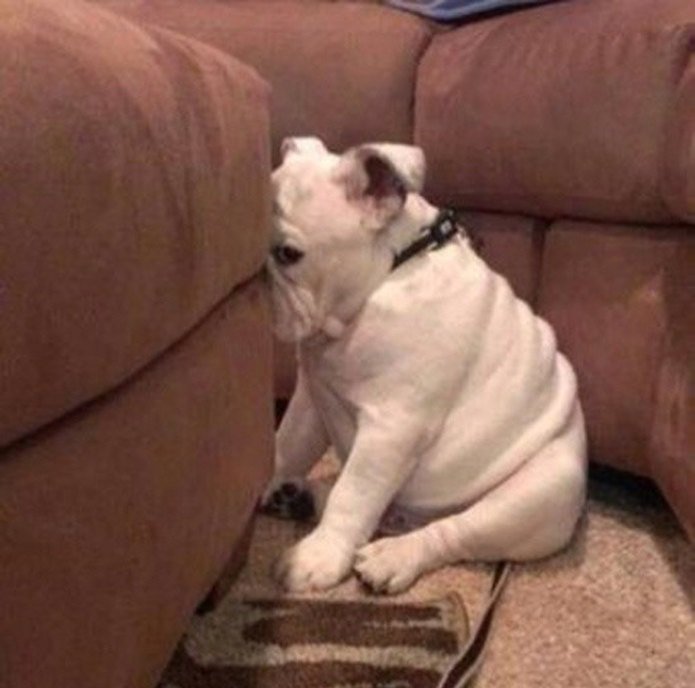 Mistakes, we all make, but none of us looks as adorable as this little bulldog when we realize we are sorry for what we did. So it's definitely hard not to forgive this cute puppy that is regretting making a mess, right? He is undoubtedly already suffering too much from his guilt! Look at his sad eyes!
Laughing And Nervous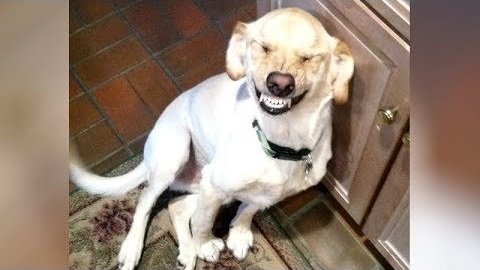 This dog was really nervous after making a tremendous mess. So worried that he made this funny face. He was sorry and didn't know if he should laugh or show that he was repented, so he chose to do both at the same time. How not to forgive this cute animal? 
The Beggar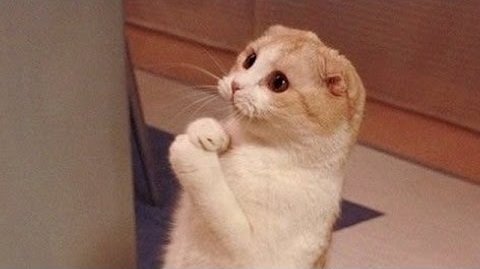 Can you deny forgiveness to a cute kitten who is begging, with his little paws, for it? Of course not! No matter how much mess this cat has made, it is excusable, and it was indeed unintentional. The cat is definitely sorry and will not do it again! Or will ... he cannot make any promises.
"It Wasn't Me"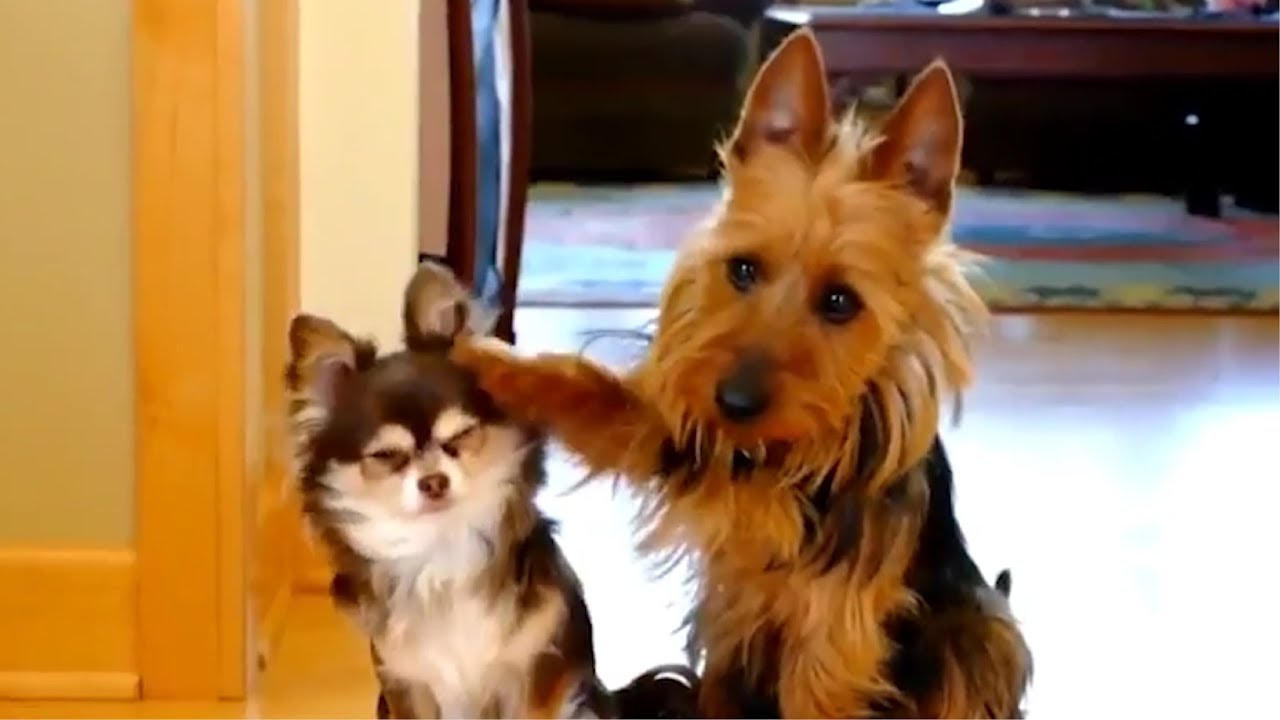 This dog was not very sorry after the mess he made. In fact, he preferred a more "practical" choice, accusing his younger brother. But the other puppy was not at all satisfied with that! Despite the "dishonest" posture, you can't help but forgive these cute puppies.
Caught Red-Handed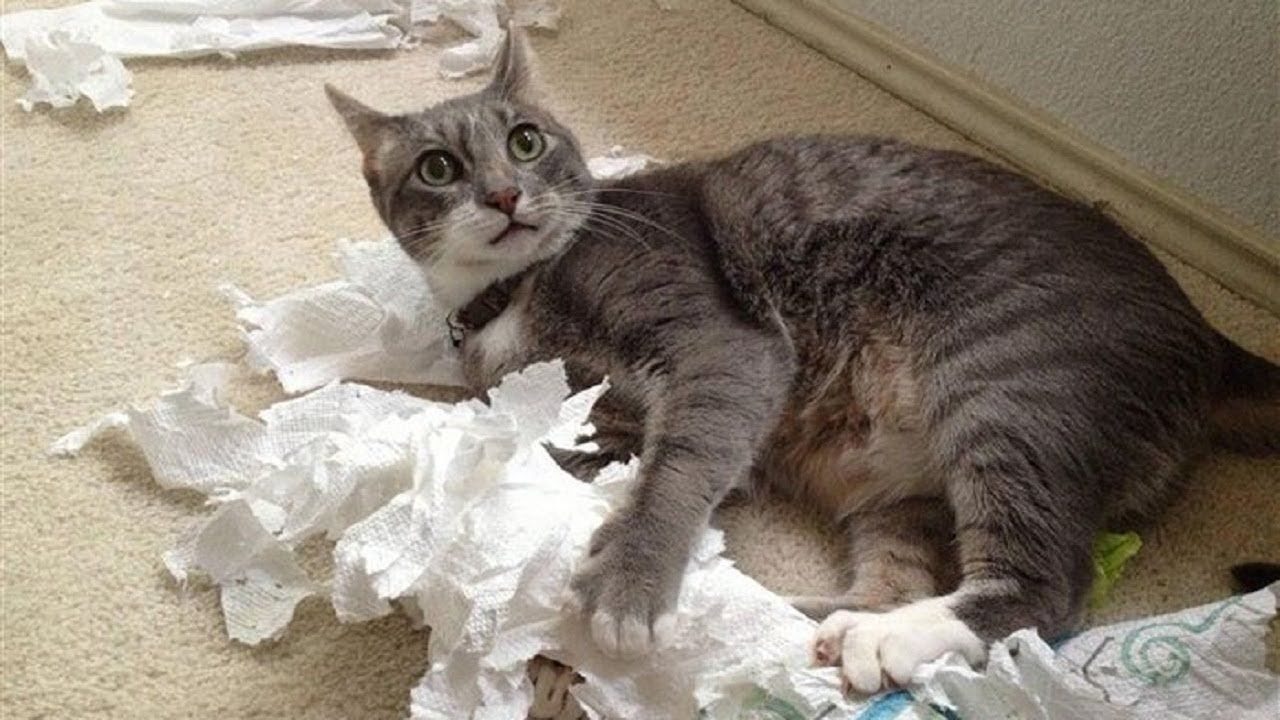 This cat was taken by surprise and caught red-handed when he was destroying some paper. There was no way he could deny it. So the solution was to look surprised and very sorry. It certainly worked, because, with this cute face, you can't help but forgive this kitten for the whole mess, right?
The Cat Is In The Box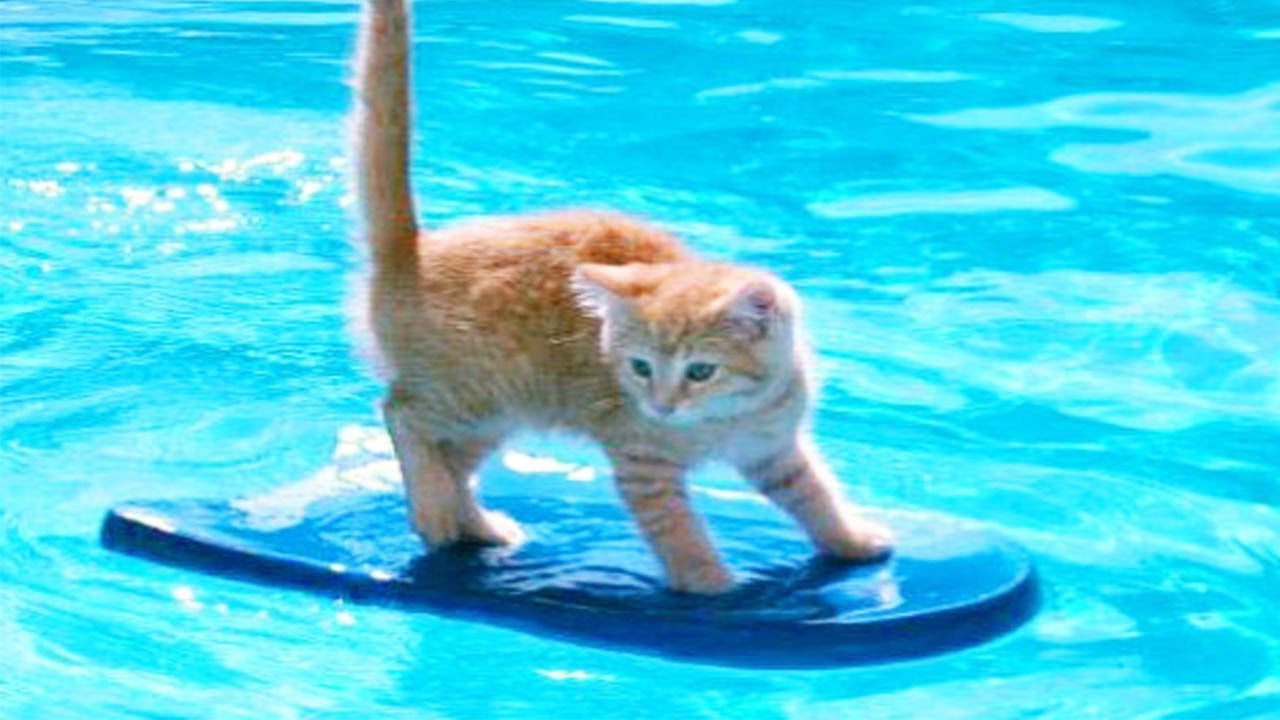 Getting into a small swimming bord in a huge pool is not a good idea, especially if you are a cat and don't like water at all. So, there is no doubt that this feline regretted his choice. But the question is, how is he going to get out of there now? 
Guilty or not, the truth is that these animals will always win our hearts with all their cuteness. So, it's hard not to forgive some of the messes they make at home. What about you? Do you have any animals that make a mess at home and then show their cute and regretful face?
Source: YouTube, TheDodo, Cuteness