These Awesome Hotel Hacks Will Save Your Life
Some travel all the time because of work, and others do it for leisure. These trips might be luxurious if you have the money, but the truth is that you don't need a lot to fully enjoy a vacation. Luckily, we also have gathered a bunch of interesting hotel hacks that will save you time, money, and make your stay at the local inn much more pleasant. From avoiding terrible noises to keeping your clothes fresh, let's discover these amazing tricks!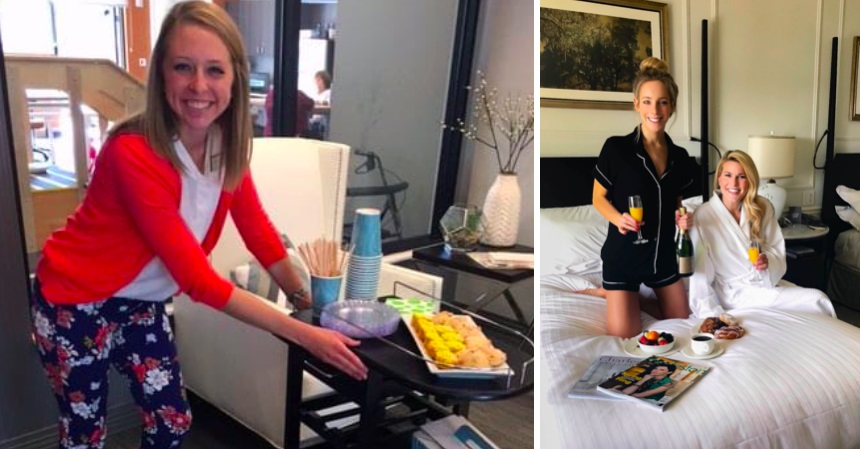 ADDING SOME HUMIDITY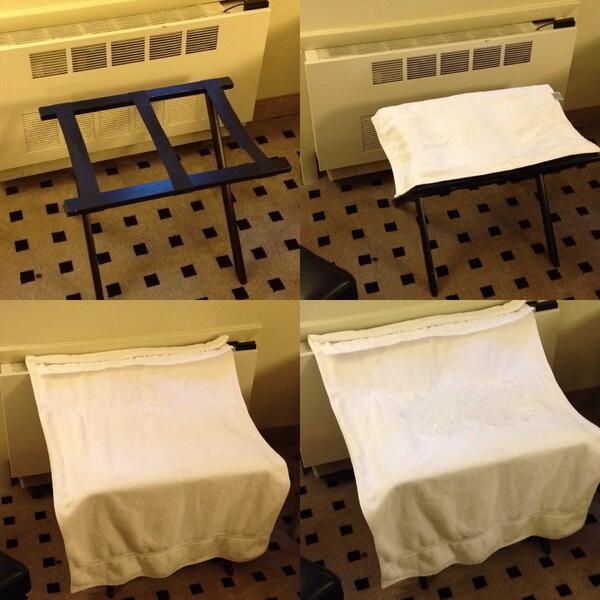 While some people might hate humidity during their travel, everyone who has spent time in a hotel room probably experienced a really dry environment. However, you can fix this easily by his using a suitcase rack and putting a damp towel on top. Now, just put the rack by the radiator so that you won't shrivel like a raisin.
COMPLETE DARKNESS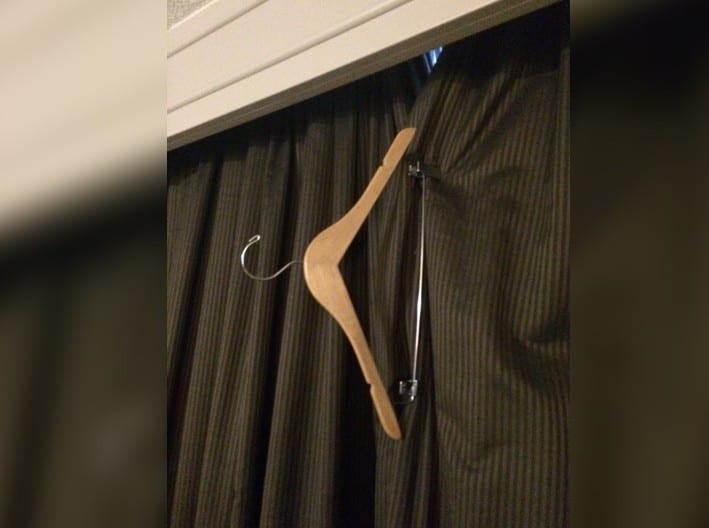 When you are in an unfamiliar place, you might have trouble sleeping, especially if the lights of this new city are shining too brightly. Most of the time, you won't be able to arrange the curtains so that there is no gap. However, you just need to grab the pants hangers from the closet and press the drapes with the clips to keep them shut.
WATCH SOME TELEVISION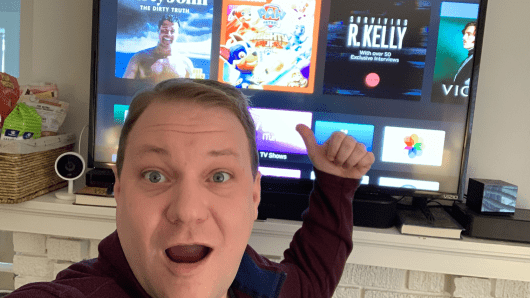 When you are in a foreign country, you might not understand the local channels, which would be bad if you want to catch up on your favorite shows during your free time. However, instead of spending money on on-demand movies, you can use your laptop. That way, you can watch Netflix using the big screen. You just have to remember to bring the HDMI cable with you always!
THE PHONE POCKET
There are many hotels that don't have nightstands for some room weird reason, but you don't have to leave your stuff on the floor in this situation. You can just make a little pocket with the sheets of your bed. This might not work at home because most people use fitted sheets. This hack really only works in hotels.
WASHING YOUR CLOTHES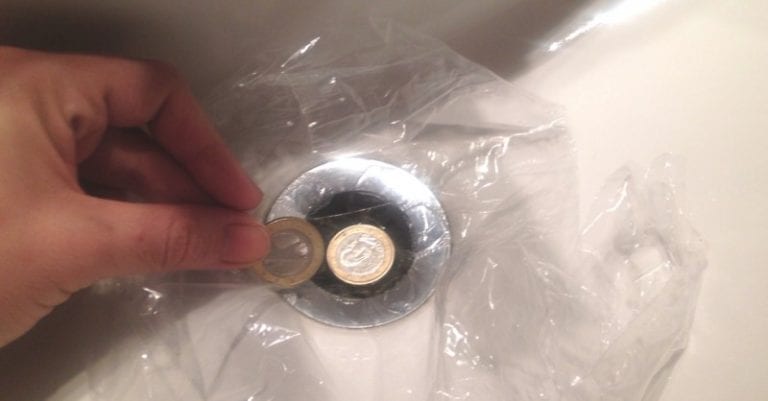 Sometimes, you have to travel with your kids and desperately need to do some laundry after an accident. However, hotel laundry is horribly expensive and there might not be a laundromat nearby. If it's just a few pieces of clothing, you can just use your sink. You only need some plastic and some coins to seal the drain and wash away!
SMELLING FRESH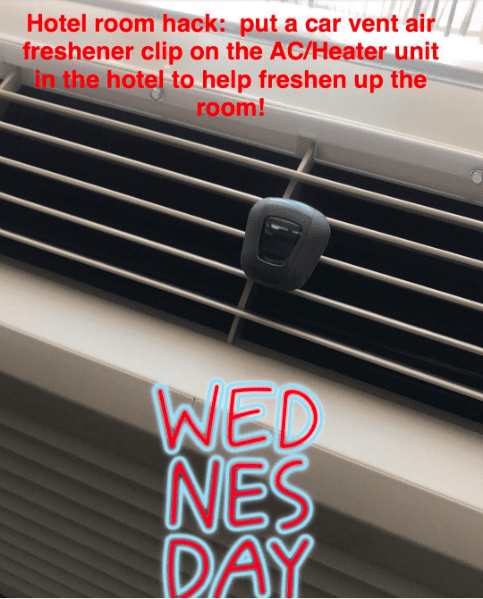 It's very common to enter a hotel room that has some odd smell. It might not be exactly a dirty smell, but there is always something. Luckily, you can manage this easily with your car freshener. All you need to do is clip it on the air conditioning vent. Once you come back again, your room will be daisy fresh, and you will sleep soundly!
NO MORE NOISE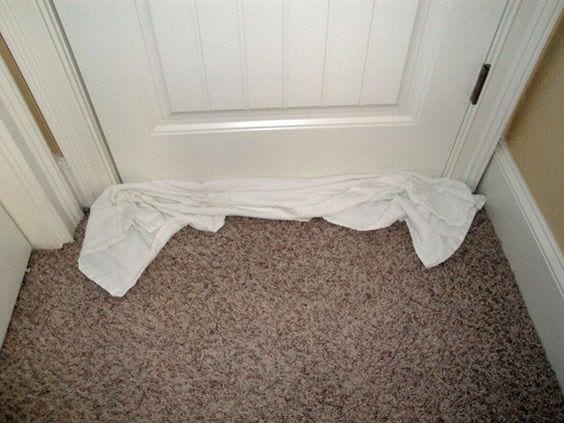 You might be staying in a busy hotel, especially if you're traveling during high seasons like summer. Sometimes, the walls are just too thin, and people are loud during vacation. You might not be able to switch rooms either. So, the best you can do is take an extra towel and wedge it in the crack by the door. This will help significantly.
BOOKING A HOTEL ROOM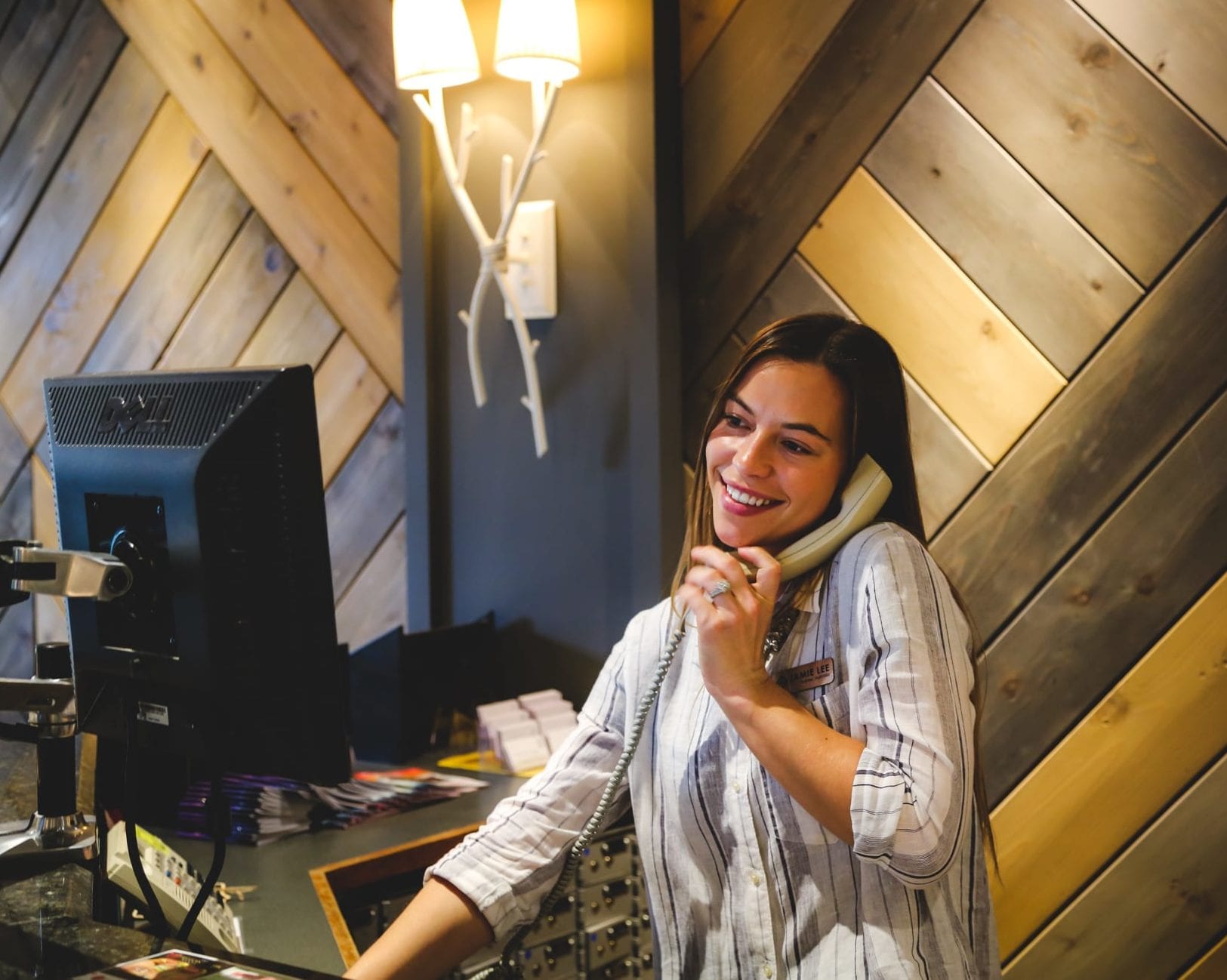 Nowadays, there are all kinds of travel sites and apps trying to sale the best "deals" out there, and they might work most of the time. However, most experts really recommend booking directly through the hotel because they might reveal some secrets that these sites won't, or there are some features that the hotel itself doesn't post online.
THE HIDDEN CHARGERS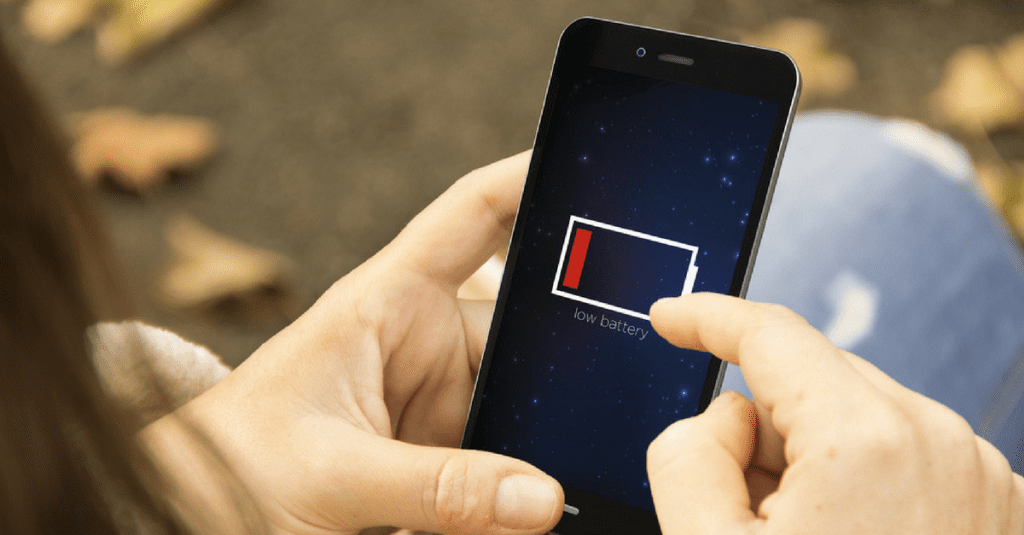 Since the invention of cellphones, people have had to worry about carrying a charger in their bags all the time. This is especially true in today's world as we use our smartphones for absolutely everything. If you accidentally left your charger at home, there is a chance someone actually forgot their own at the hotel. You just need to call the front desk and ask if they have one for your phone.
RELAXING IN THE ROOM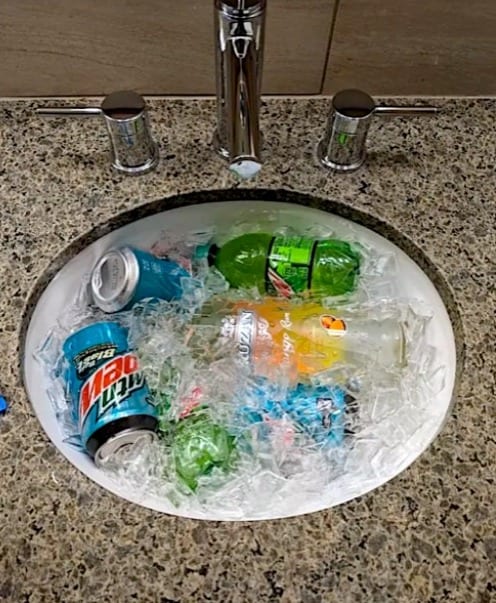 Sadly, not every hotel room comes with a lot of accommodations beside the bed. Sometimes, you just need a mini-fridge to keep your things. However, even if there is no fridge, don't throw away your stuff. You can make a cooler at the bathroom sink with some ice, which will keep your drinks cool so that you can relax while watching a movie.
ORDERING FOOD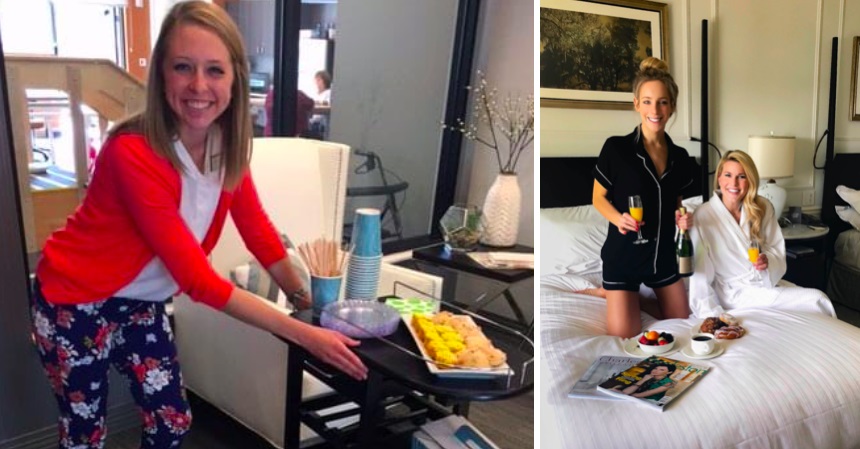 Even if your hotel room happens to have a kitchen, mini-fridge, and more, sometimes, you just want a hot meal but don't want to go outside. However, hotel room service is also rather expensive. But, don't fret because you can just order in from your favorite place just like you do at home. If you are in a big city, it will be even easier to find your favorite spot.
MULTI-TASKING FURNITURE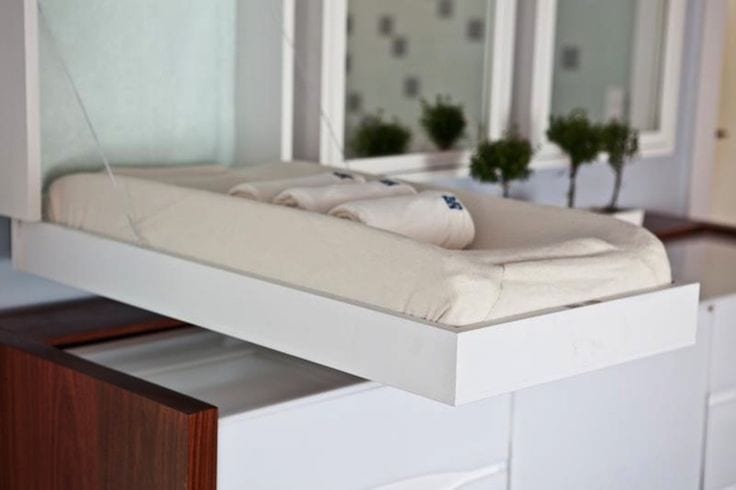 Parents have been known to use any surface as an impromptu diaper changing station, but there are some places that work better than others. So, instead of putting your kid on the floor or using the tiny bathroom counter, you can use the hotel room desk. The desk is also a better option than the bed because you don't have to worry about dirtying the sheets.
COOLING THE ROOM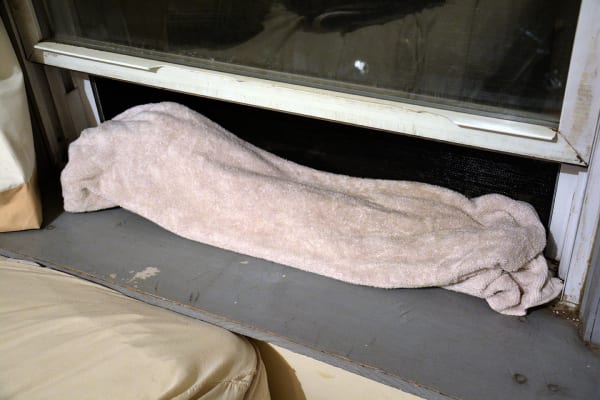 While a lot of hotels have air conditioning, especially if they are new, you might discover that there are plenty in Europe, for example, that don't offer it. If you find yourself in a room without one, and it's just too hot, all you need to do is wet a towel and put it on the open window. That way, the breeze will blow in with cooler air.
WARMING BUTTER
One of the problems with the butter at a hotel is that it's just too cold to spread it on your bread. Instead of waiting or eating your breakfast with tough butter, you can just put the packets on top of the toaster. After your bread is done, your butter will be perfect for use. We all need butter on our toast in the morning.
THE MUSIC OF YOUR LIFE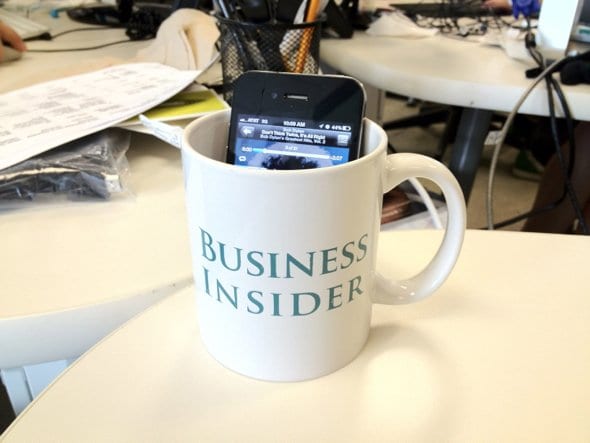 While traveling, you cannot pack everything you want, only the needs you absolutely need. Going on a trip and not having music is unbearable, but taking a speaker is simply impractical. However, you can make your own makeshift speaker for your downtime in the hotel room. All you need is your phone and one of the mugs in the room.
Do you think if you might apply these tricks on your next trip? Let us know which one was the most useful. If you liked this article, share it with your friends who travel constantly and need some advice. See you next time!
Source: Noteabley