McDonald's Used To Have These Items On Their Menu!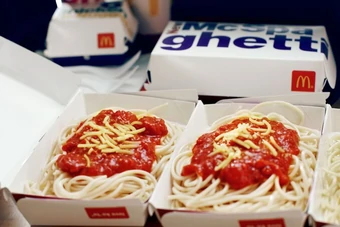 When you think of McDonald's menu, you probably think of burgers. Maybe you think of Chicken McNuggets or Filet O'Fish if you don't eat beef. Do you know that they've had a lot of other items on their menu over the years? Some of them are good, some are bad. What are all of these items? And will they ever bring them back? See if you can remember these as we look back at McDonald's menu items over the years!
Click "Next Page" to get started!