The Real Look Of Airplane Food
Airplane food has become synonymous with terrible taste and quality, and there is a scientific reason for it. The dry air in planes is responsible for food drying out, and for our taste of smell, which is related to our taste buds, plummeting by 20%. We went on a mission to compare some of the airline meals, and we were surprised by some of them rather pleasantly. Enter a Hello Kitty themed dinner miles up in the sky!
Delta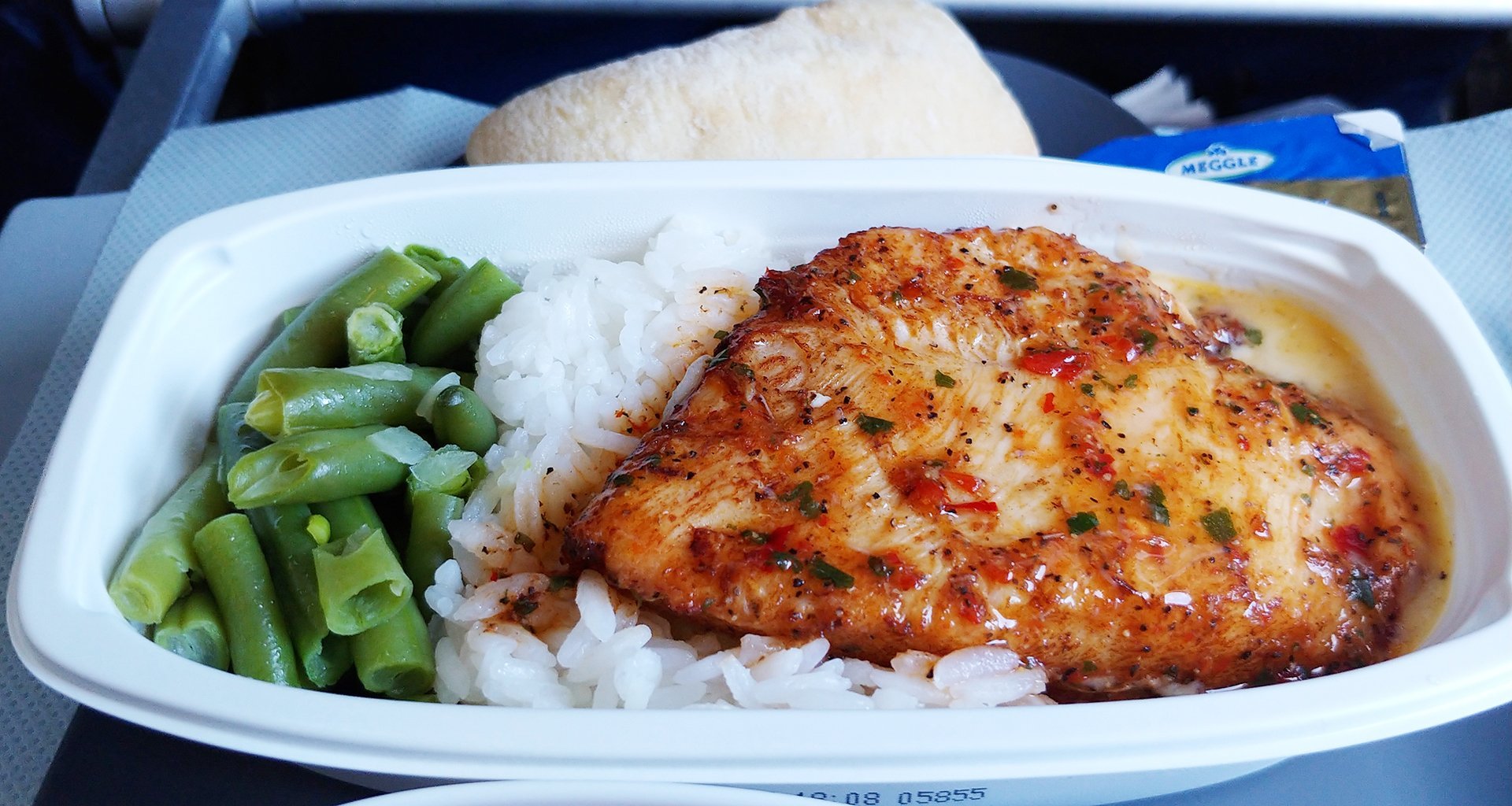 A
study from 2019
concluded that Delta has one of the healthiest meals offered in the sky, and by the looks of this dinner meal, we have to agree. The chicken breast looks deliciously juicy and is accompanied by the much-needed greens and a dose of good old clean carbs. 
Aeroflot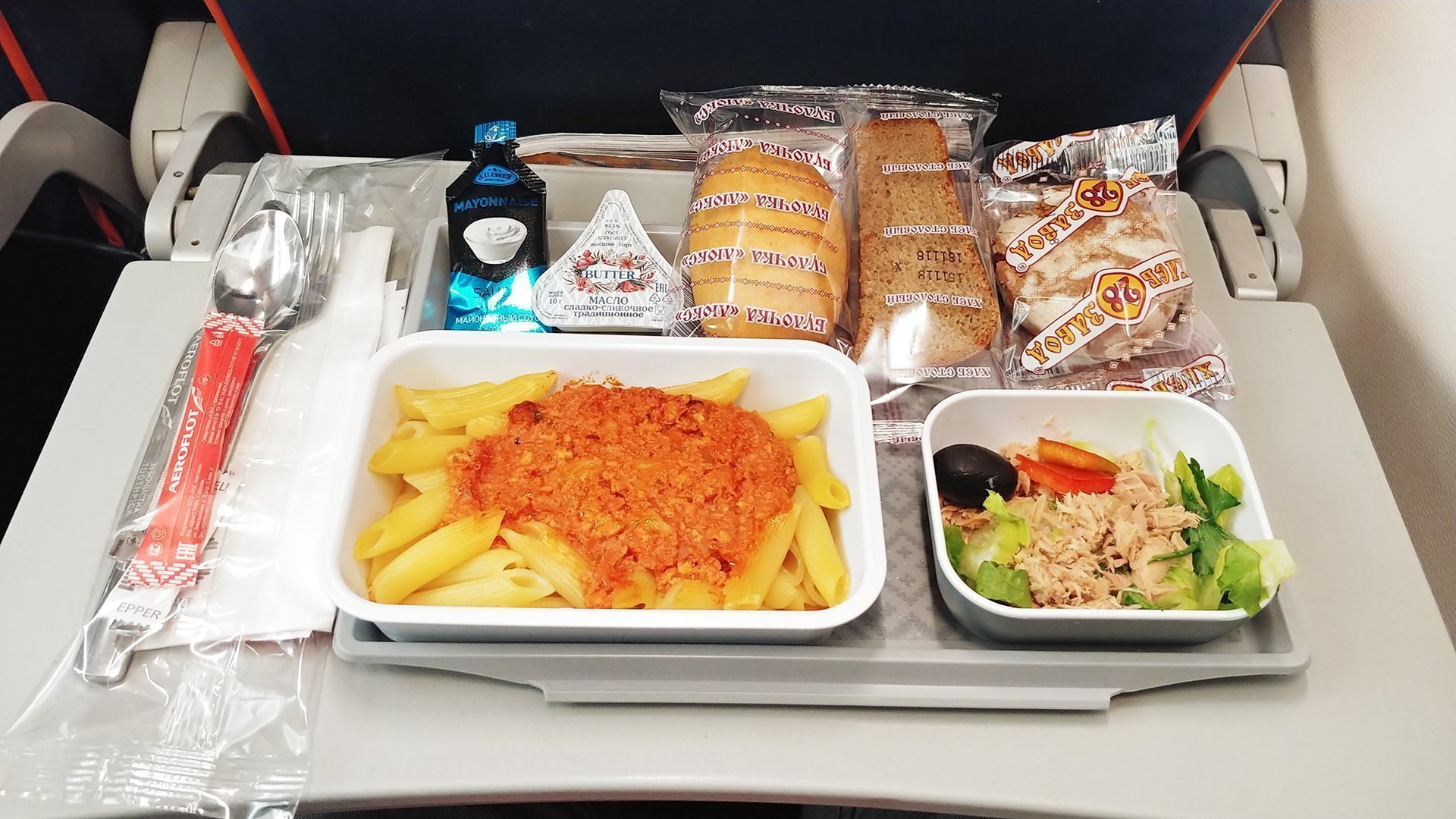 It looks like Aeroflot bets on carbs! The more the better is their motto, so you will likely get a whole lot of bread and buns to accompany your main meal of, you guessed it, more carbs. There is a side of salad, however, so at least the airline is attempting to inject some vitamins into its customers.
Aegean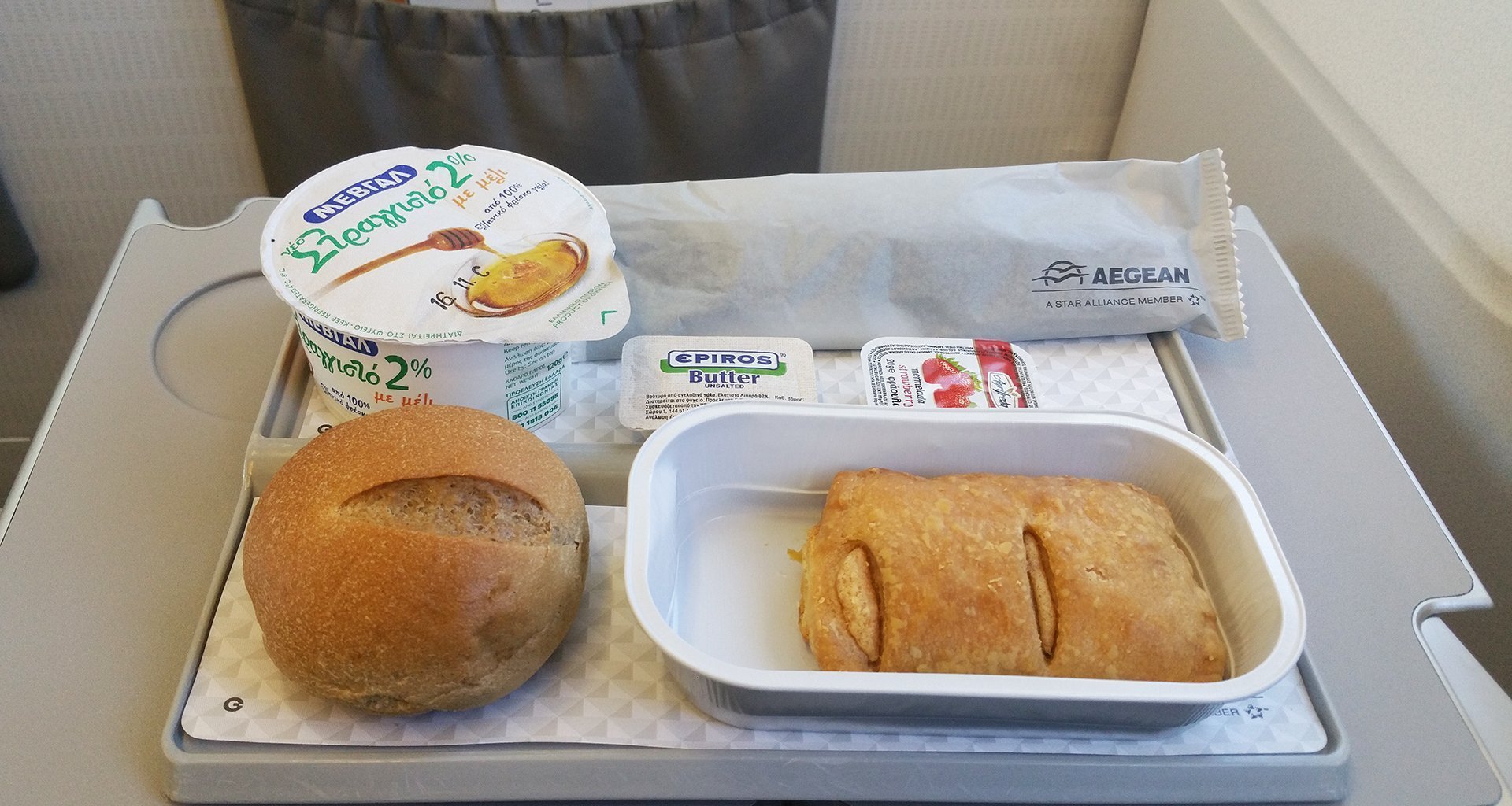 The economy meal by Aegean doesn't look like much, but we do appreciate the Greek touch of including a traditional yogurt to the menu. Aside from that, it all looks pretty bland, and the main course, which resembles some sort of filled pastry, doesn't even look that fresh. Not the best-looking meal in the sky we suppose.
KLM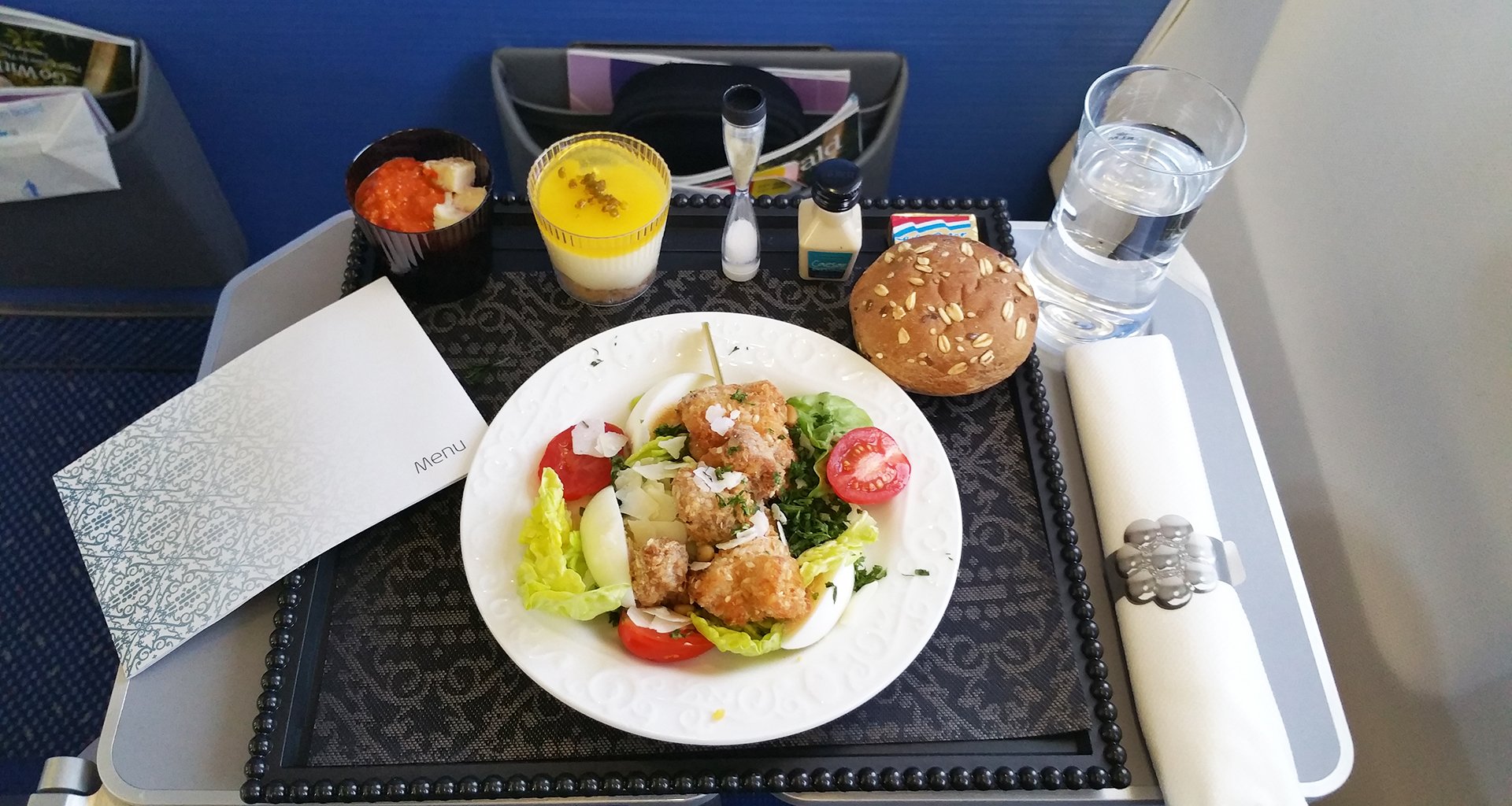 A first-class meal on board can cost catering companies up to $100, whereas an economy-class one only $4. The difference definitely shows in this KLM in-flight meal. Offering a fresh and filling looking salad, accompanied by various condiments and a tasty dessert in a cup, this first-class meal is worth the money!
Aeromexico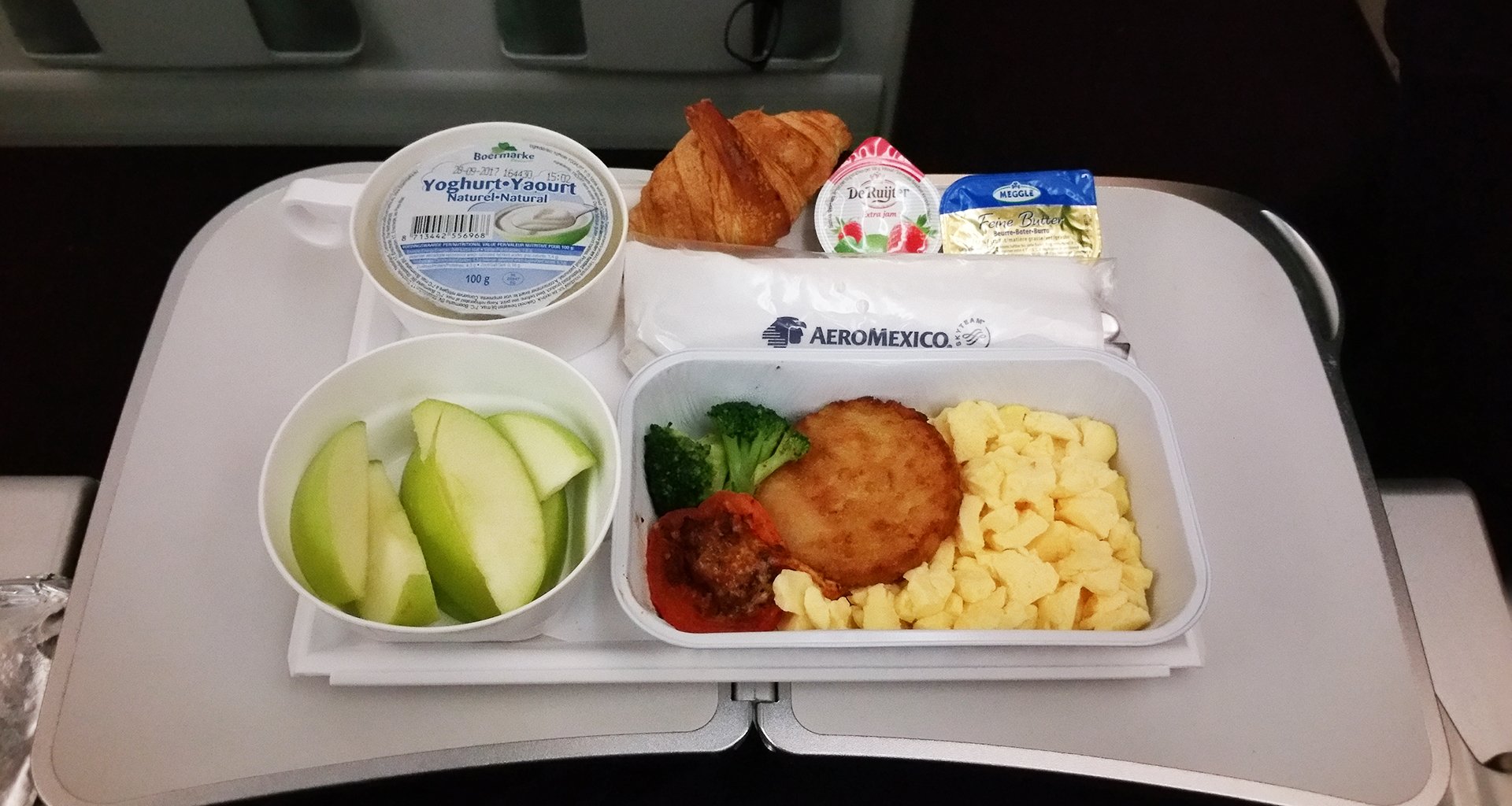 Don't go hoping for some local Mexican fare on your Aeromexico flight! No tacos in the house, instead, you will get a weird mixture of a croissant, an apple, a yogurt, and a main meal of croquette with potatoes, and two pieces of overcooked broccoli. It's an international mix of cuisines!
Air Asia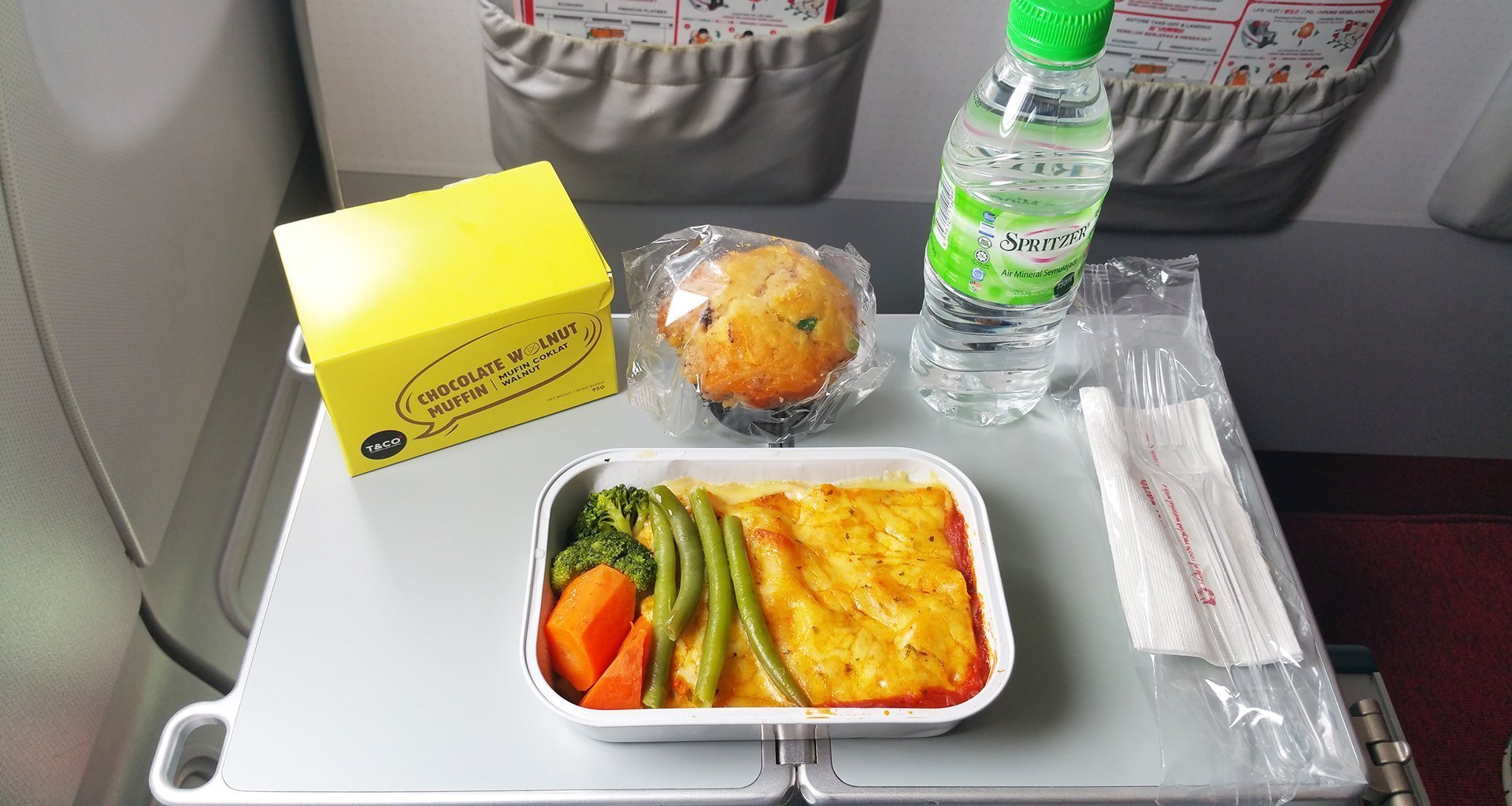 Air Asia isn't too keen on offering traditional Asian food either. What you might get instead is a meal of Italian lasagne, topped with a few veggies for color and nutrition, and as a dessert, you can enjoy a prepackaged muffin. Not ideal, but it looks pretty filling for a long flight.
Air Japan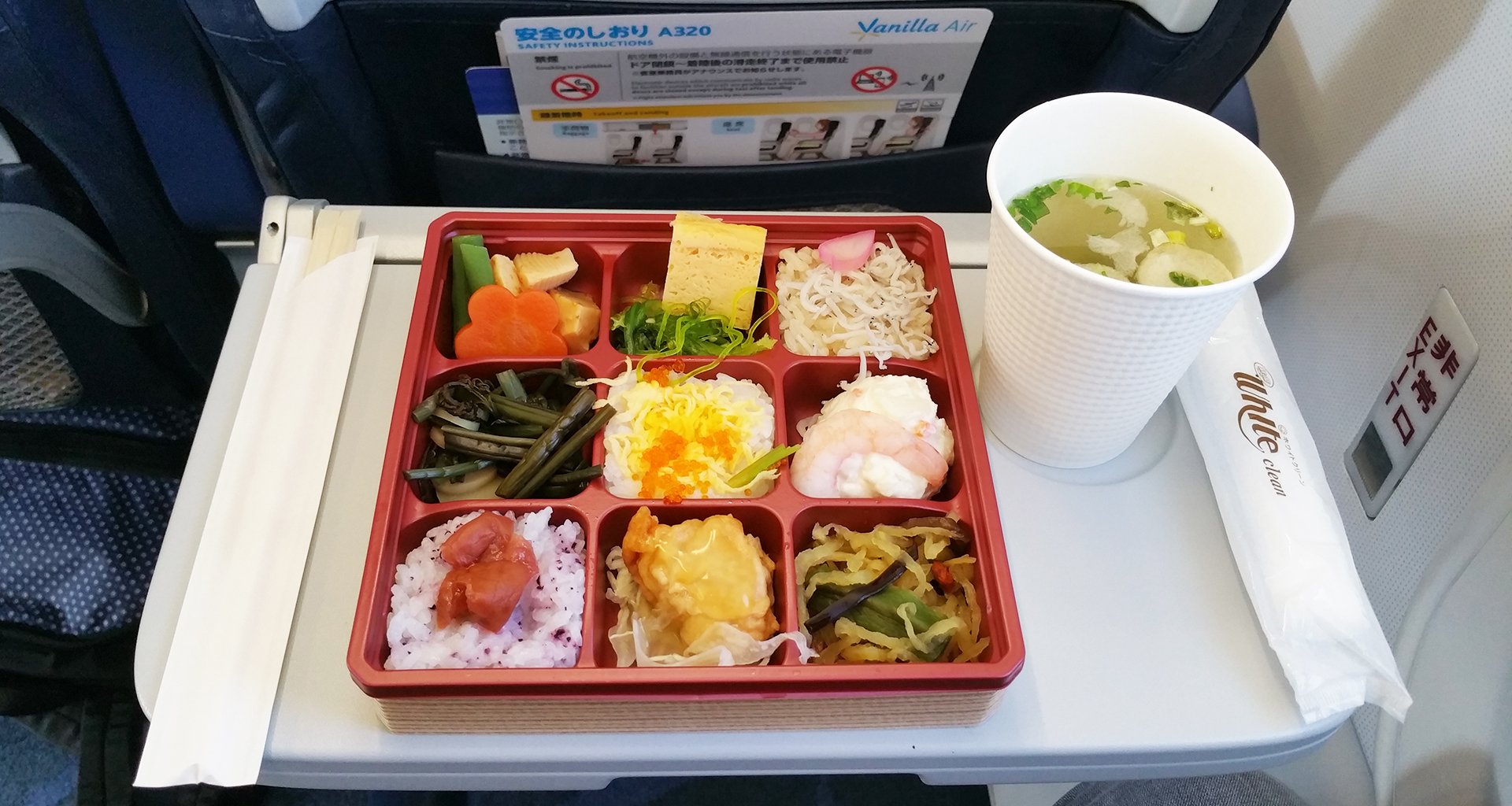 Finally, an airline that embraces its origin! Air Japan will serve you an undoubtedly Japanese looking and tasting meal, and it looks nothing like the airline meals we are used to. Nine whole compartments filled with various foods that all look delicious are complemented by a large cup of hot miso soup. This might be one of the best onboard meals we have ever seen!
Bangkok Airlines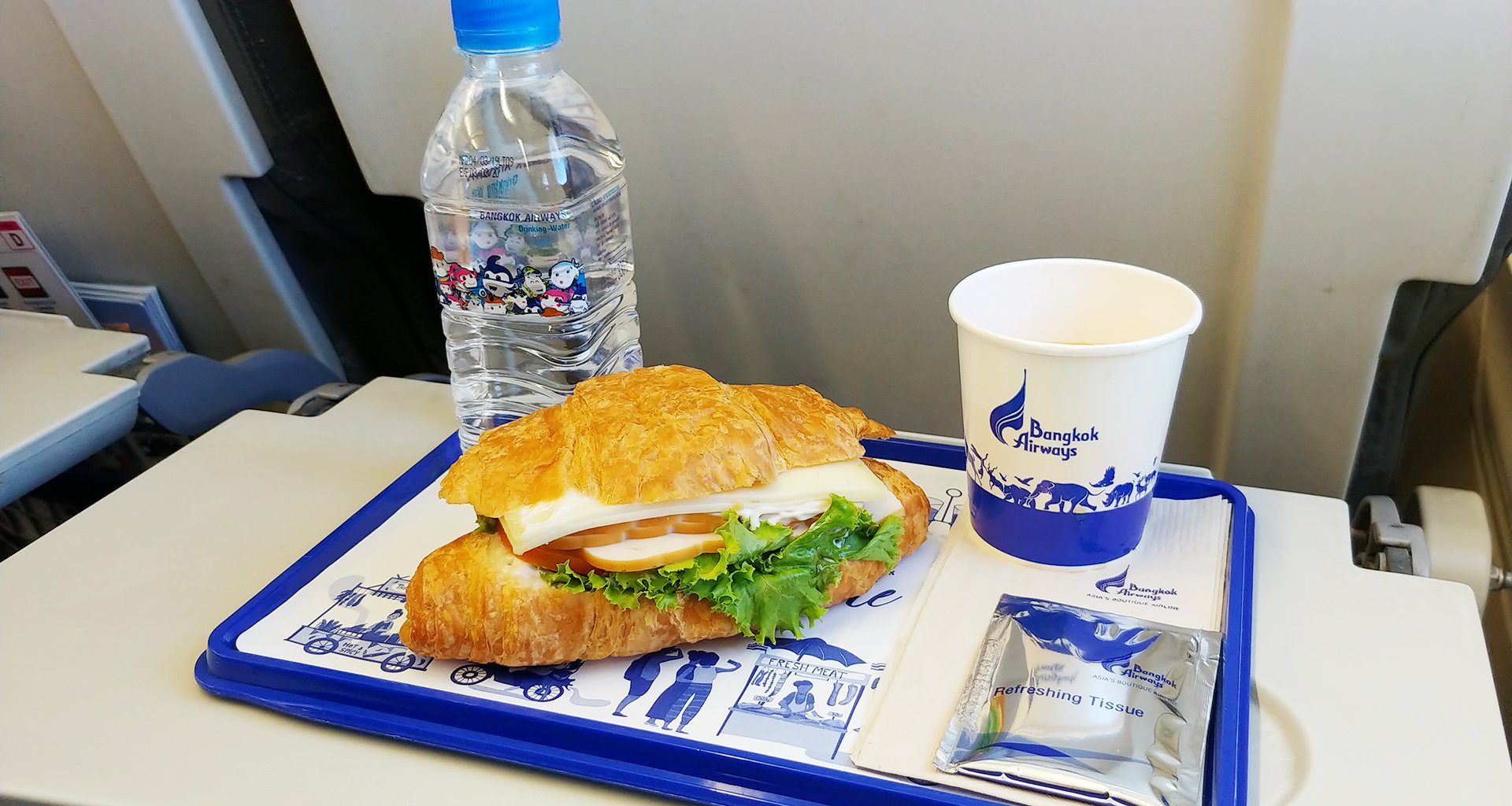 Not much to see on the Bangkok Airlines economy lunch menu. A very un-Bangkoky croissant, filled with salad, ham, and cheese is all you get, but we have to admit it looks surprisingly fresh and tasty. In the era of pre-packaged pastries, this is a welcome treat. Well done Bangkok Airlines!
Eva Air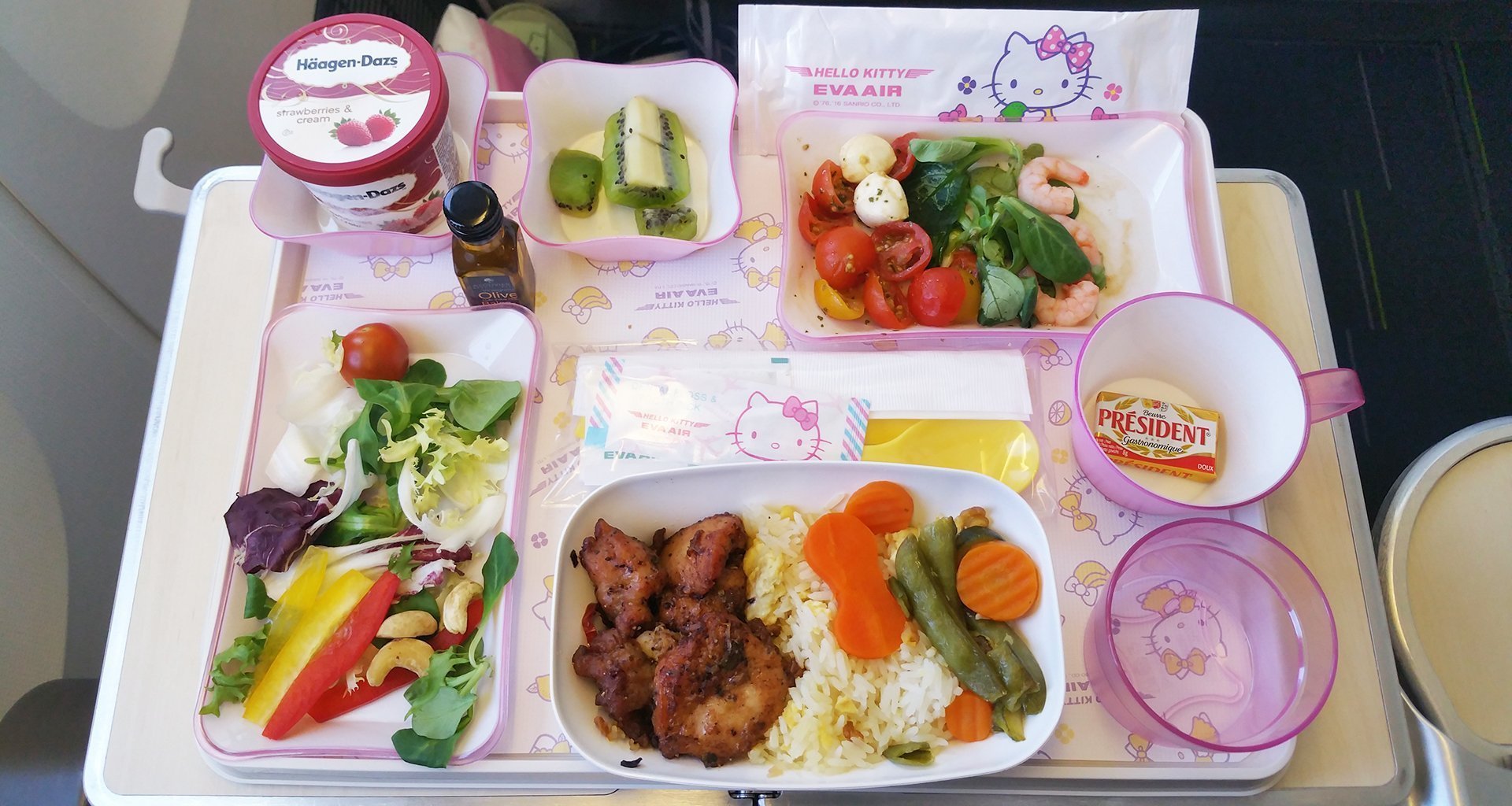 Hands down the most creative meal in the sky, the Eva Air Hello Kitty themed menu caters to the child in each and every one of us. Not only are the cutlery, napkins, cups, and trey, matched to the theme beautifully, the food looks delicious too. Sign us up for this meal any day!
Finnair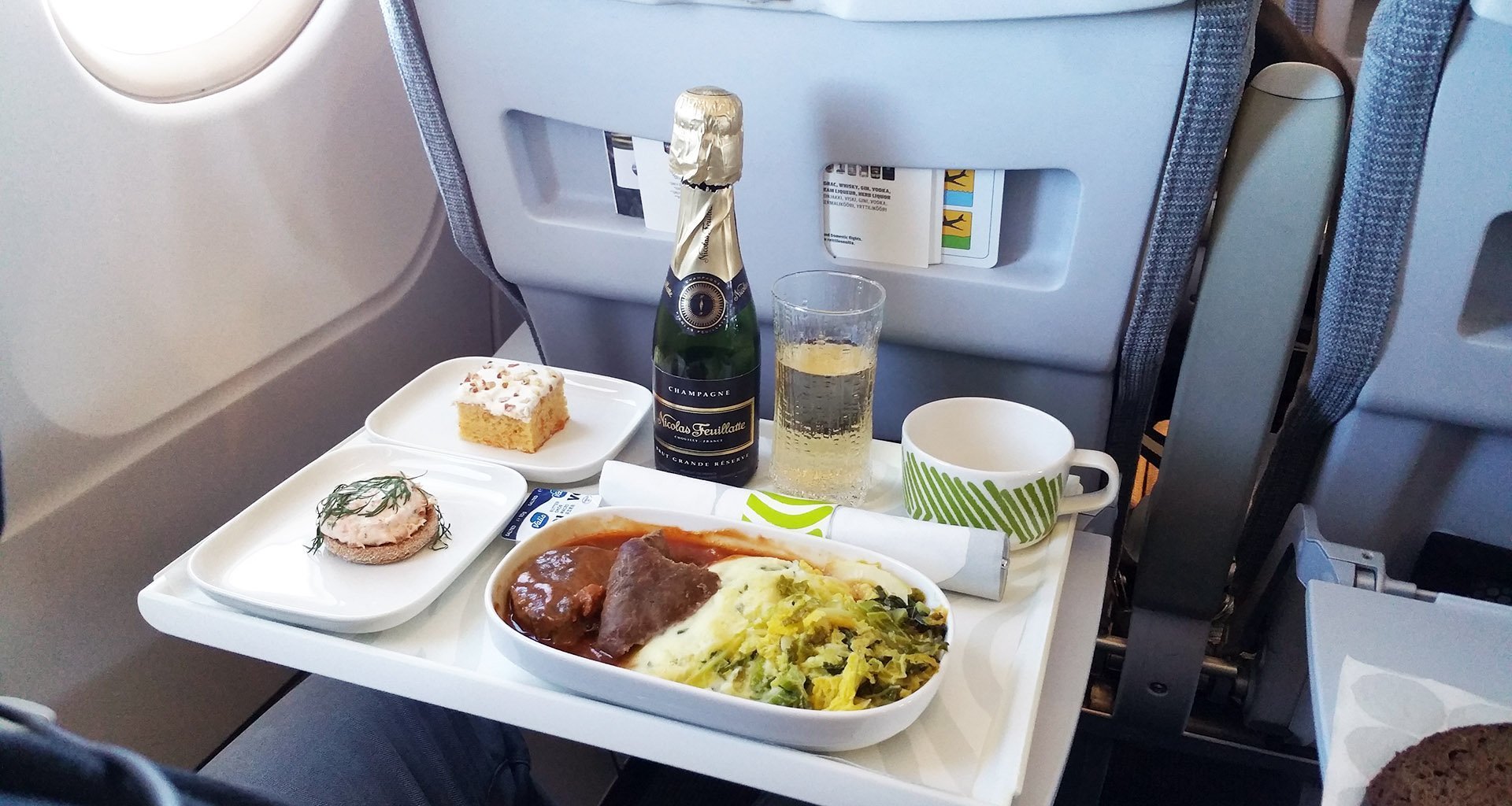 Business-class has its perks, and meals like these are one of them. Complete with a small bottle of champagne, and featuring a decadent looking meal of meat, sauce, potatoes, and a traditional Finnish appetizer, this in-flight menu is surely worth the money. Having this feast high up in the sky must be quite an experience!
Hawaiian Airlines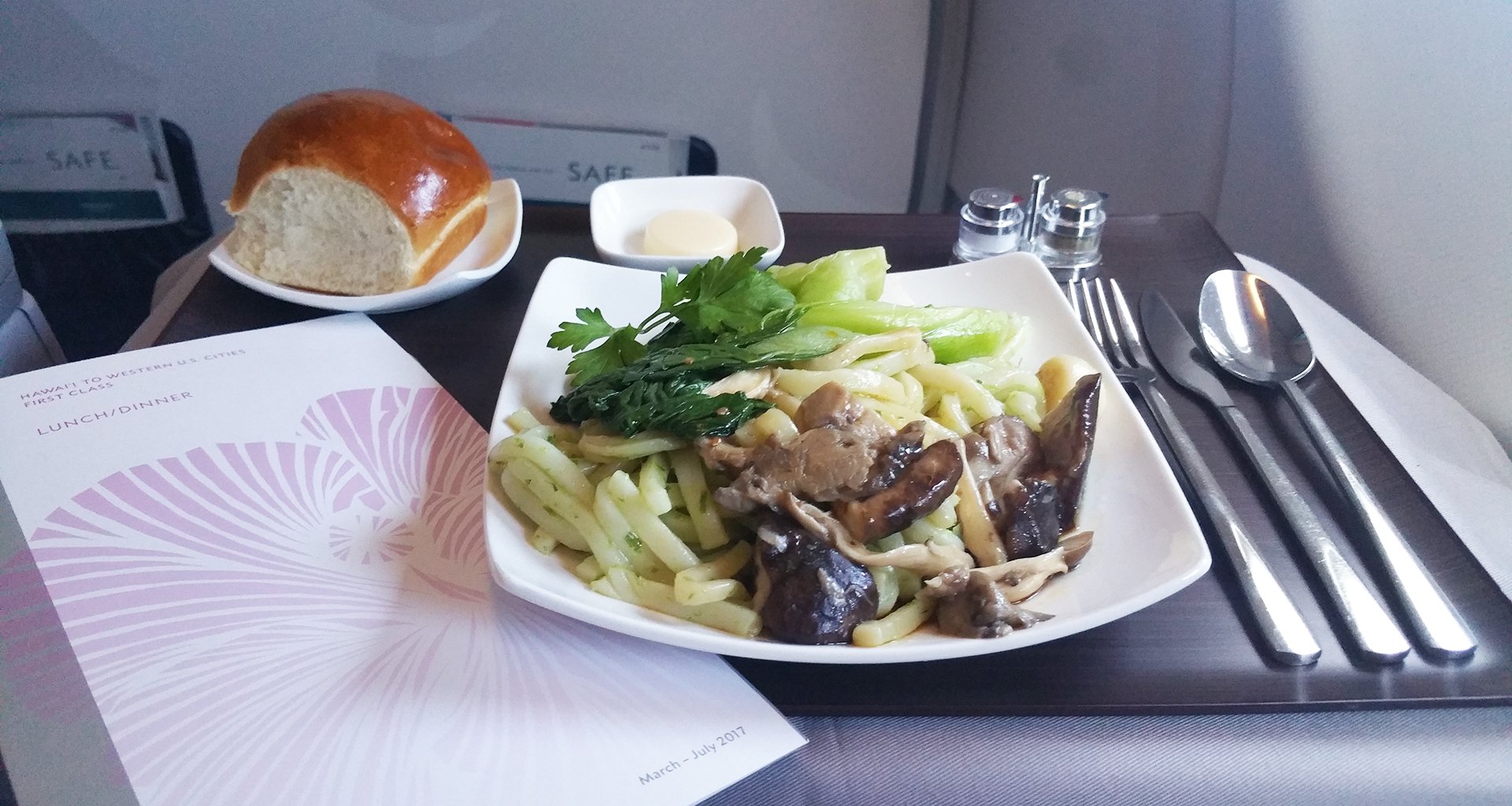 Finally, an airline meal that doesn't look like something you would get served on an airplane. Hawaiian Airlines went for a simple but absolutely delicious looking plate of meat and pasta, and it looks more like a restaurant order than anything you would expect to get on a plane.
Singapore Airlines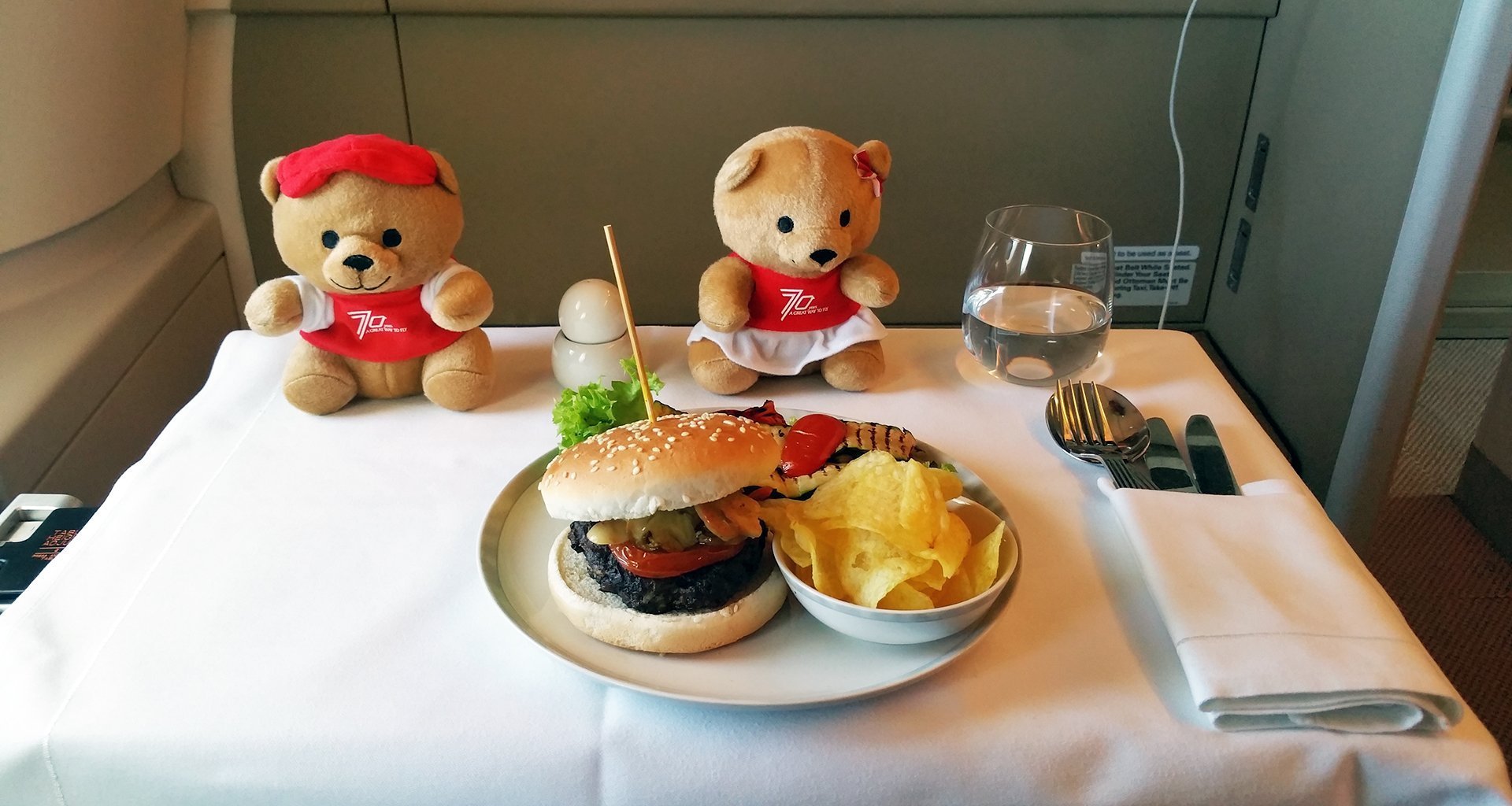 Business-class keeps surprising us with its creativity, and this time, it's Singapore Airlines who have outdone themselves. The mouthwatering burger comes second to the cuteness of the two teddy bears which you get as a meal company, and we wish more airlines were as playful as this. 
Spice Jet India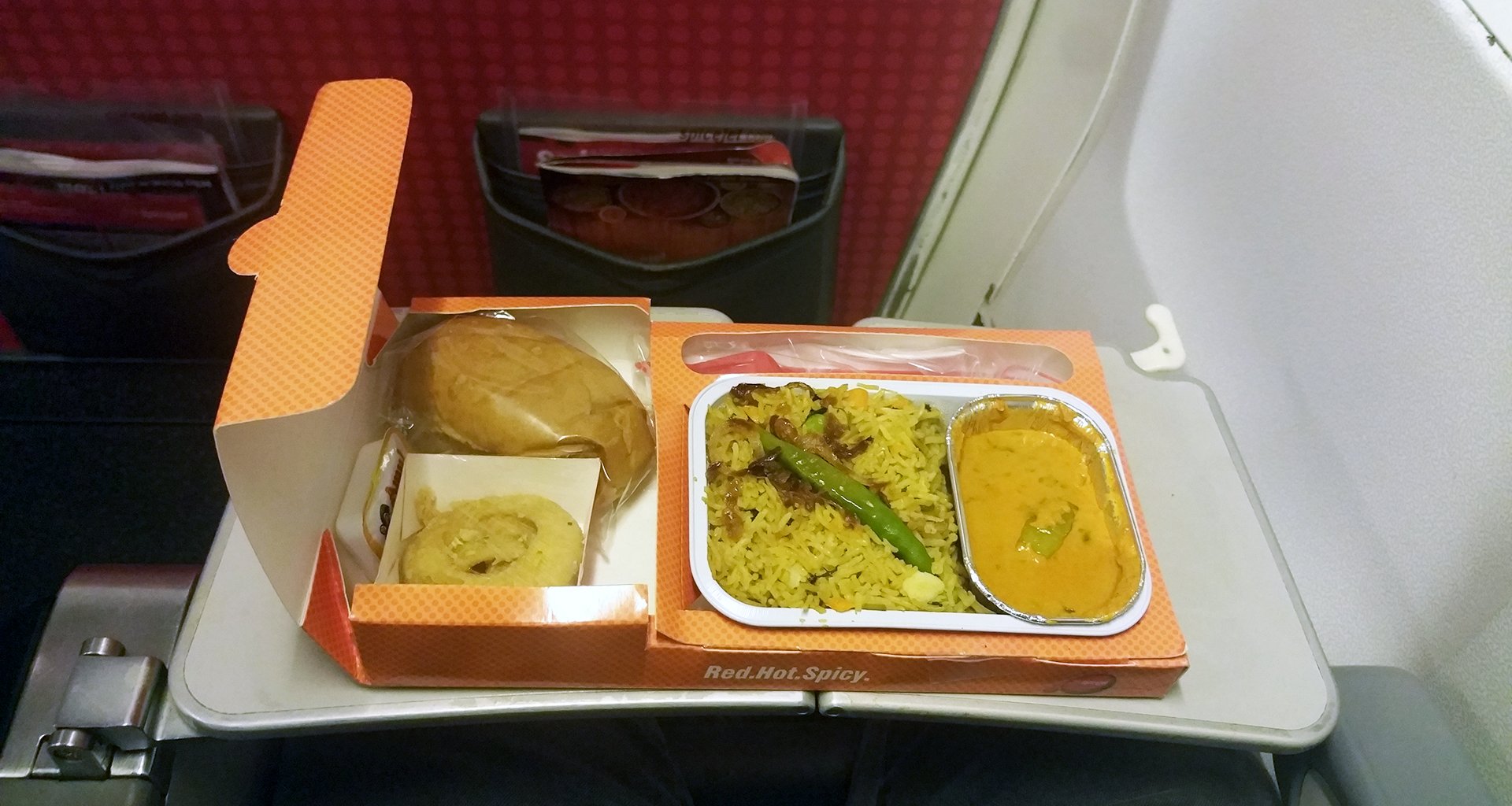 If you are flying on an Indian airline, spicy food should be a given. And clearly, it is! Spice Jet India will offer you a red, hot, and spicy meal of curry to make you feel like you are on Indian soil, even if high up in the sky, and we definitely condone this kind of menu. Just be careful about the chili peppers.
Swiss Airlines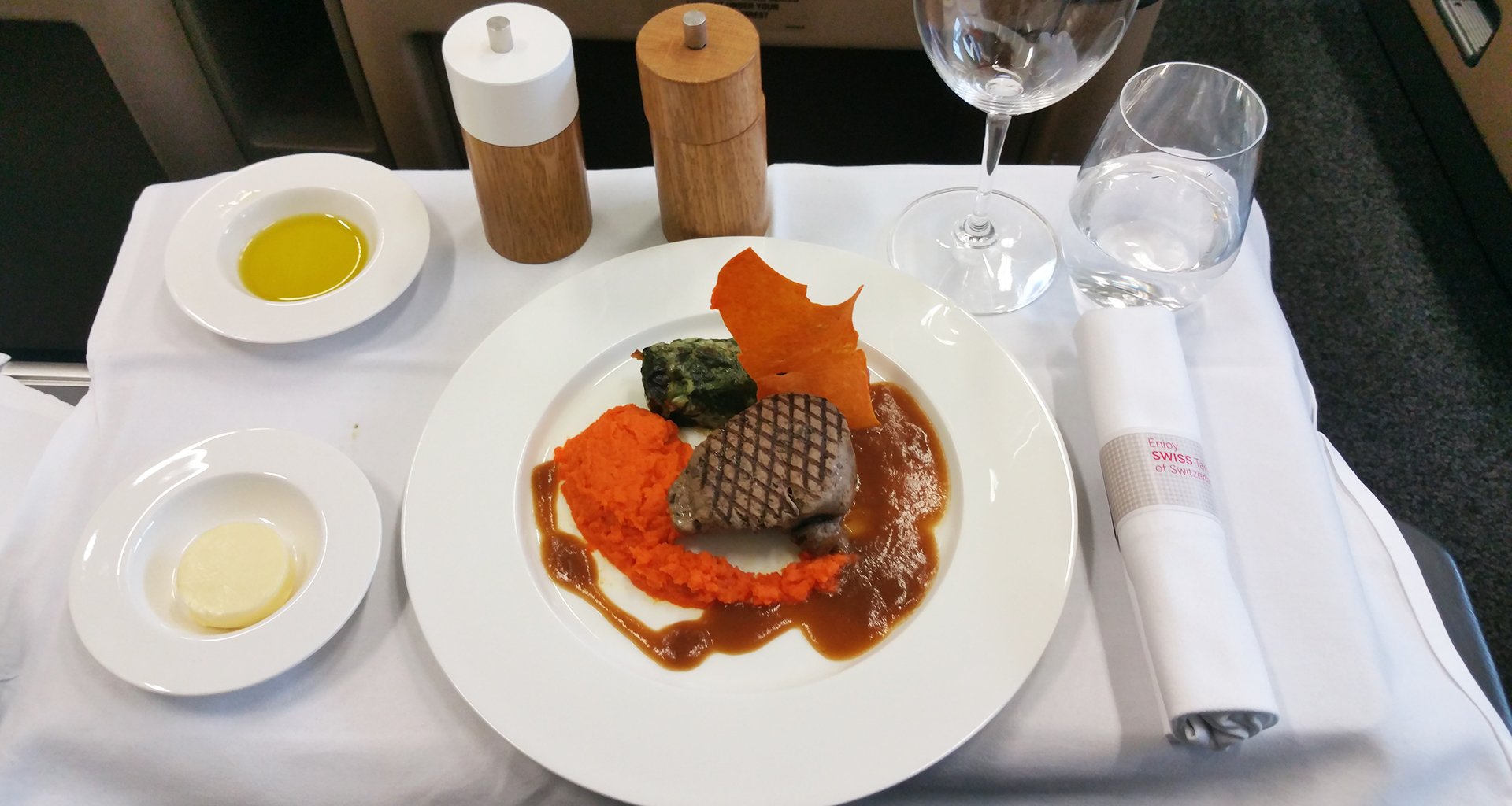 If Switzerland is known for something, it is the high standard and quality of everything they do. Their business class meals are no surprise, and what you can expect to get as a dinner looks like something out of a five-star restaurant. The plating leaves nothing to be desired either!
Turkish Airlines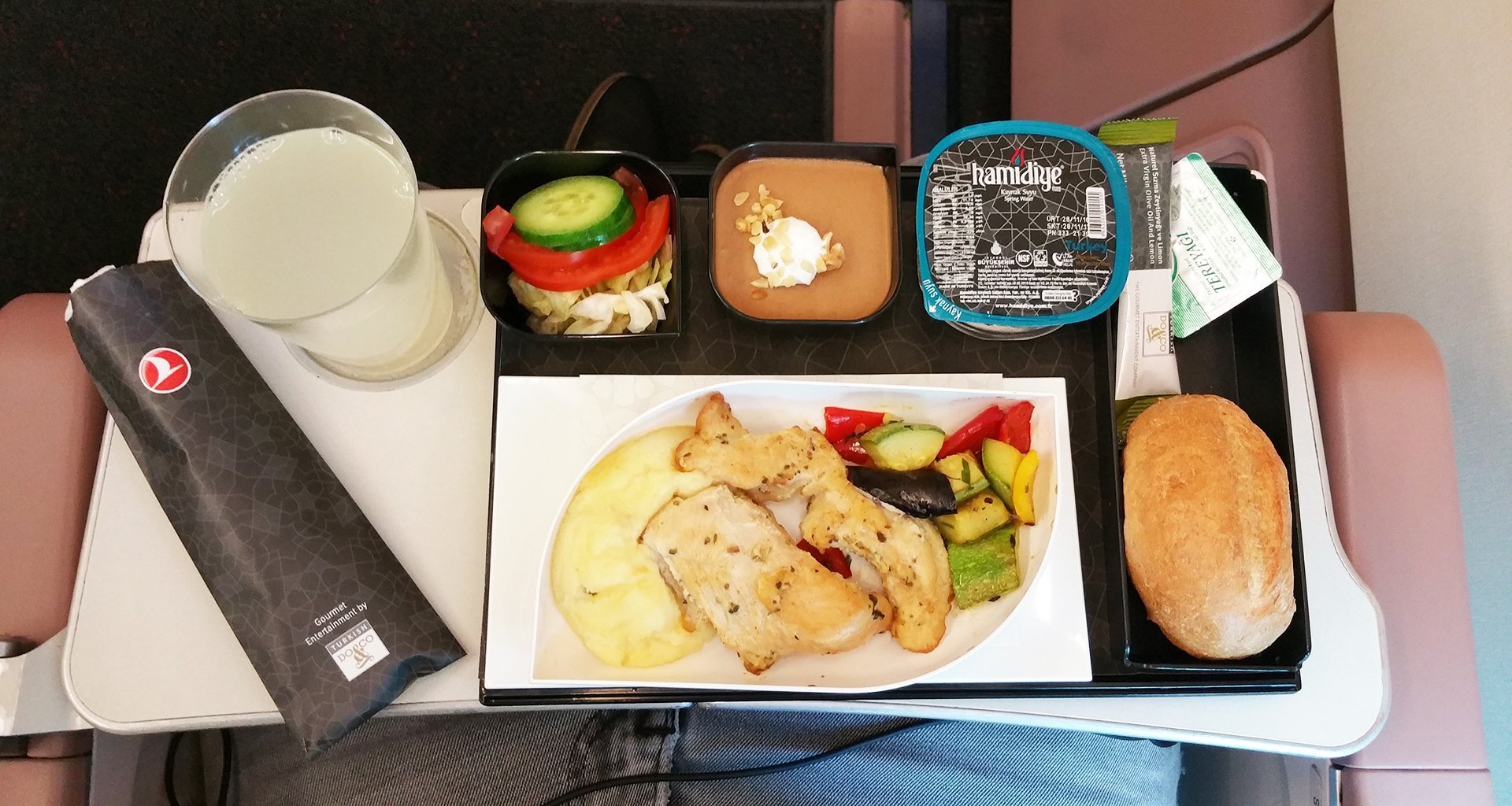 Turkish Airlines serve some of the best food in the sky, and this meal is visual proof of that. Plenty of grilled veggies, lean meat, carbs, and obligatory dessert, are all offered in the regular economy menu, and it looks like we could have a pretty tasty and filling meal out of this. 
Airplane meals do have a bad reputation, but chefs in the $6 billion airline catering industry are trying their best to up their game each year. For this reason, the meals are getting healthier, and more creative. What the future has in store for in-flight catering is a mystery, but we sure do hope it's a good one!
Sources: Vox, The Points Guy, The Atlantic, Newswise, Inflight Feed