Unusual Soda Flavors
How about a glass of roasted chicken flavored soda? Well, if you prefer, there is also a drink with an eel taste, a bird's nest, if you have the courage to drink it. There is no denying that the whole world radiates creativity when it comes to inventing new flavors of soda, even creating some with very weird ingredients. Check out some of them!
Christmas Dinner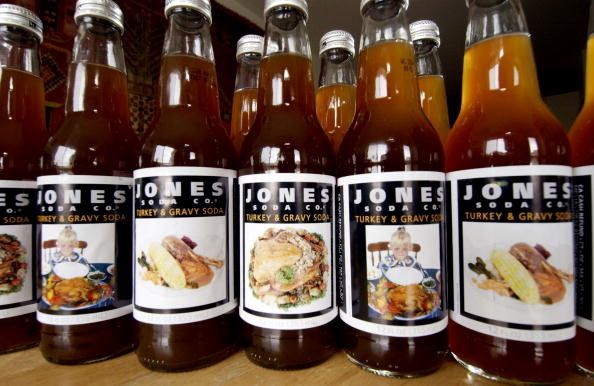 Every year, the company Jones Soda Co. launches a line of soft drinks for Christmas. Famous for having unconventional flavors, like Salmon Pate, Sweet Potato and Thanksgiving Turkey, the company promises to liven up the parties with drinks like Plum, Pear and Caramel Cane (Candy Cane).
Leather Hat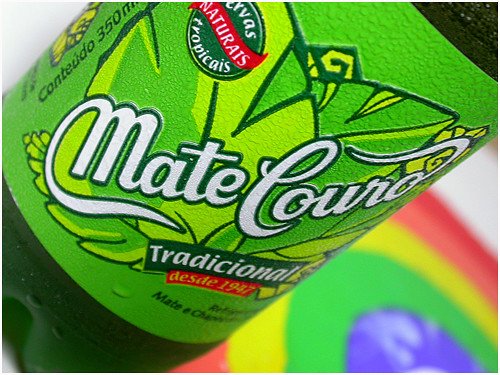 No, we are not talking about the ornament worn on by many humans. The leather hat that gives flavor to this soft drink is a well-known plant that can be found in Brazil and southern Mexico. Don't worry, it tastes nothing like real leather!
Black Garlic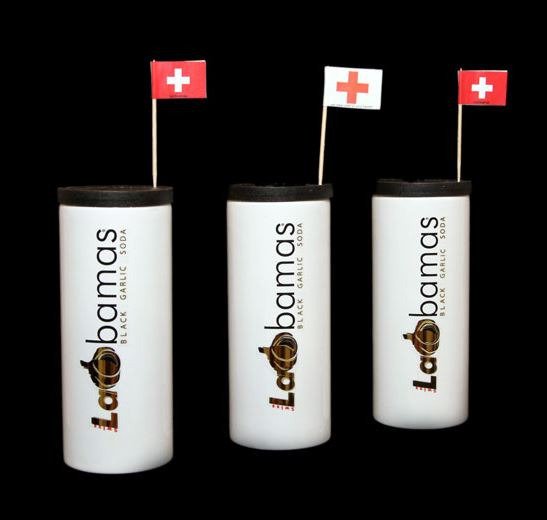 Very appreciated in Asian cuisine, black garlic has a sweet taste and is recommended as a health booster because it is rich in antioxidants and, according to some, helps to increase life expectancy. Now, connoisseurs of strange sodas can get the benefits of black garlic directly from a soda can.
Basil Seed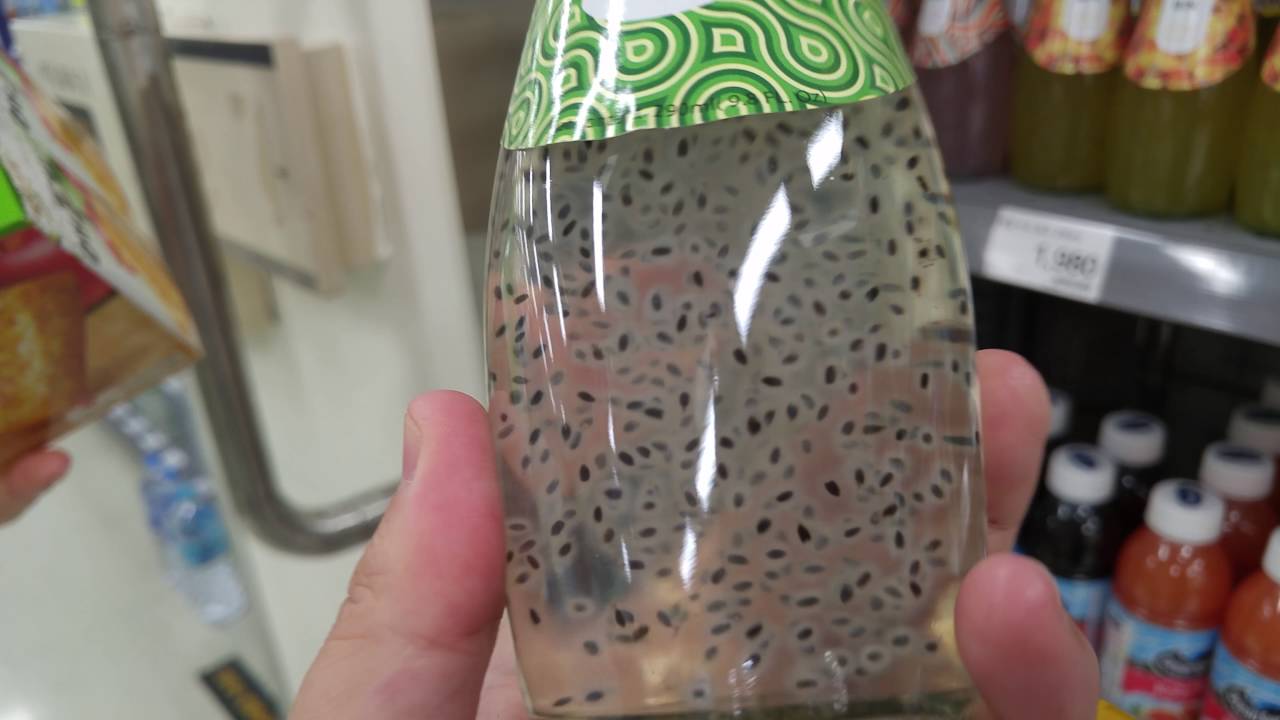 This Thai drink has, in addition to a strong taste of basil, the seeds of the plant in its formula. They must be ingested with the liquid to give you a full experience. According to many, the taste is surprisingly good.
Birds Nest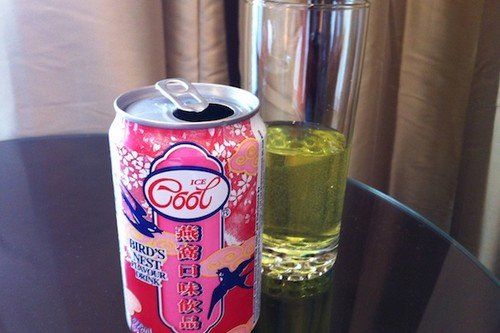 There is a Chinese dish whose main ingredient is quite unusual: a nest of birds built with the saliva of a type of swallow. With this same ingredient, there is a soda that it's marketed in China. Would you be brave enough to try it?
Guaraná Jesus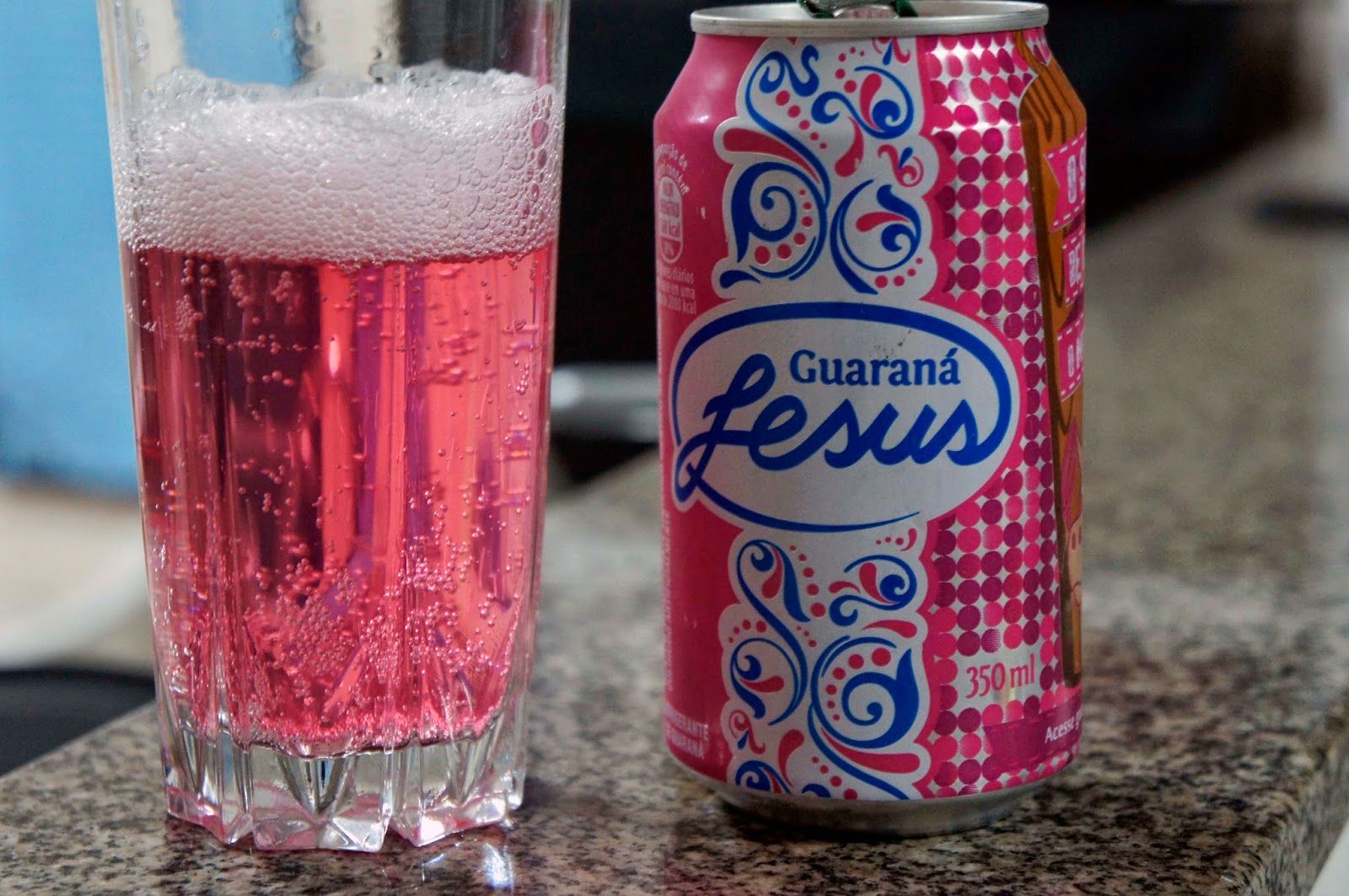 A pink drink is not easily associated with the taste of cloves and cinnamon, with the exception of an icon of Brazilian culture: Guaraná Jesus. Created by the pharmacist Jesus Norberto Gomes, in 1927, the secret formula of this soft drink should originally result in cough syrup. Fortunately, the medicine did not work and the country ended up with delicious refreshments instead.
Unagi Nobori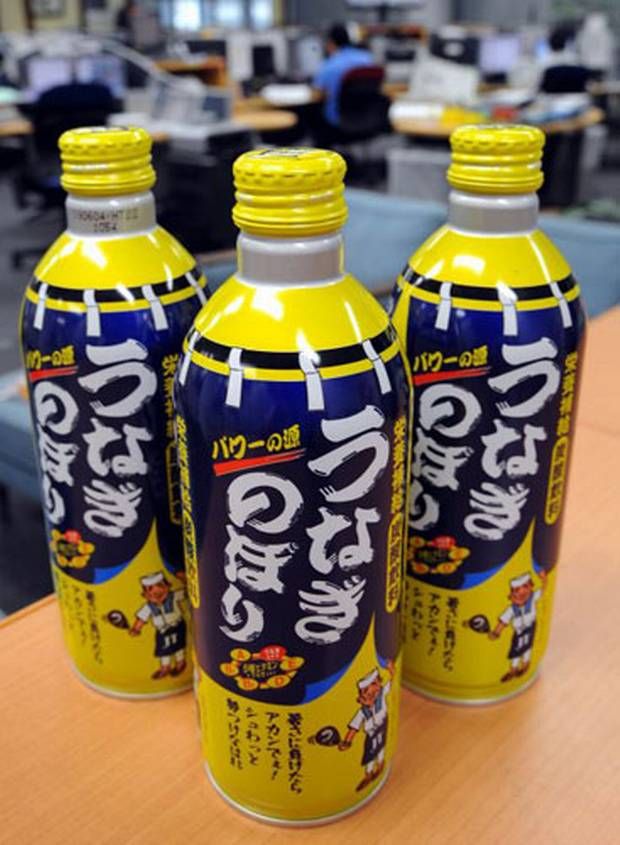 Those who don't like raw fish should stay away from the Unagi Nobori soft drink, which, in addition to being a delicious refresh for the hottest days, also has a flavor that would surprise a lot of people: eel extract.
Inka Cola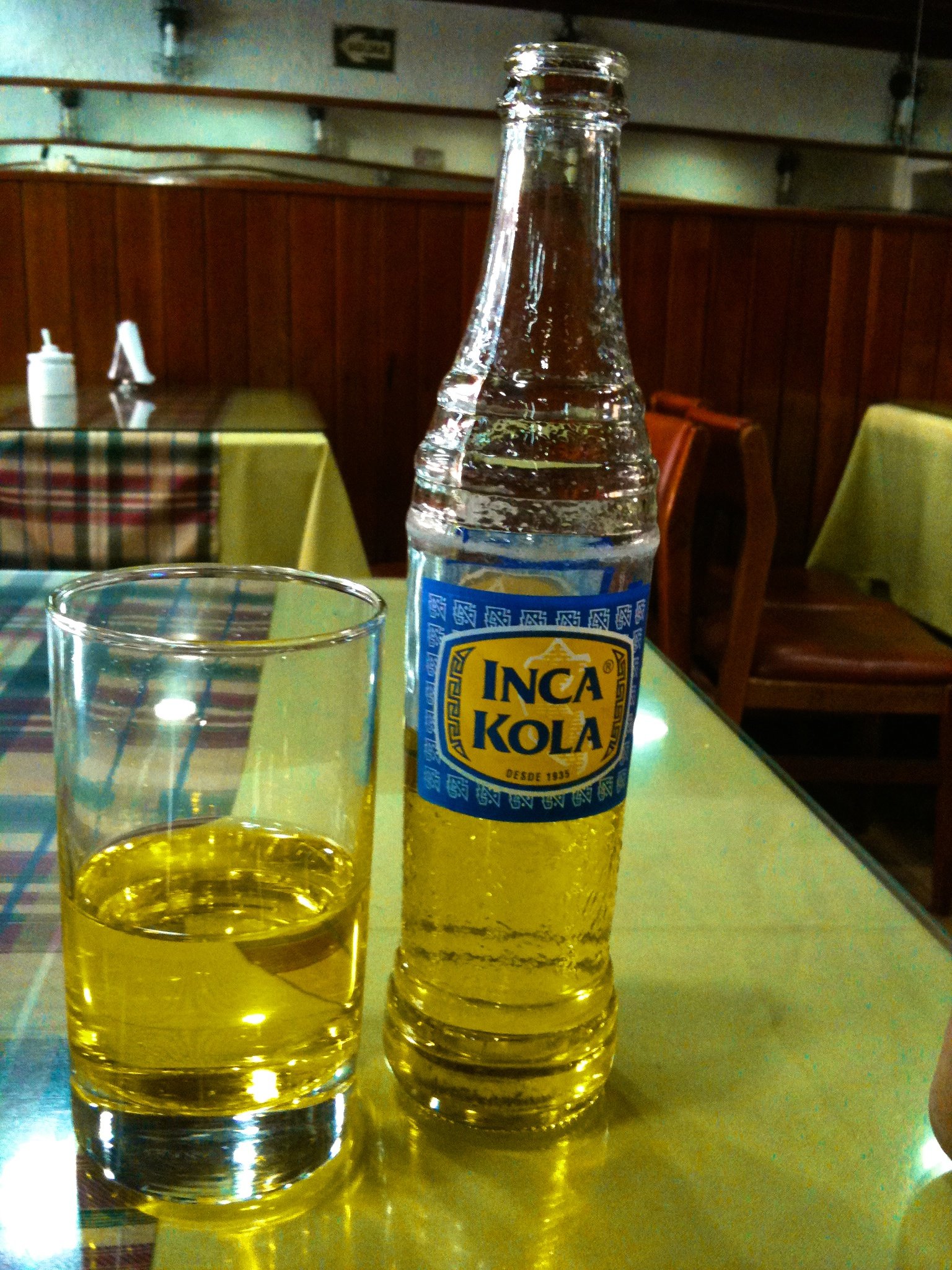 If you are staying in Peru, be sure to try Inka Cola, a golden-colored soda made from lemon-lime, a plant native to South America and with a citrus aroma. It's delicious but it definitely has a very weird look, similar to pee. 
Dirt, Sweat, And Grass Jones Soda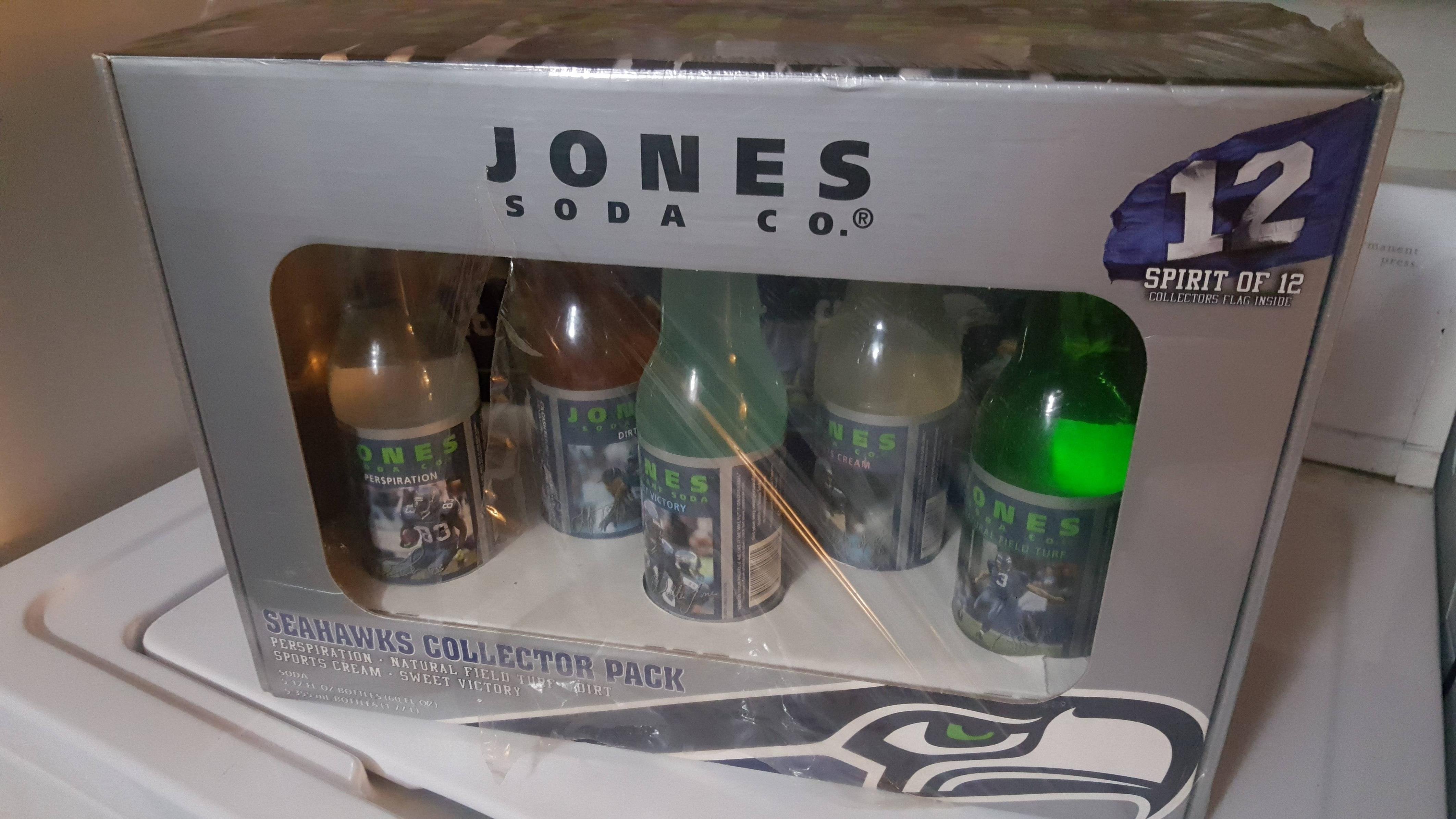 Jones Soda deserves a second entry on the list. In addition to Christmas flavors, the company launched a line of drinks inspired by football and in honor of a famous US team, Seahawks, from Seatle. The package contains bottles with the following flavors: Transpiration, Grass, Dirt, Sports Ointment and Sweet Victory.
Pepsi Salty Watermelon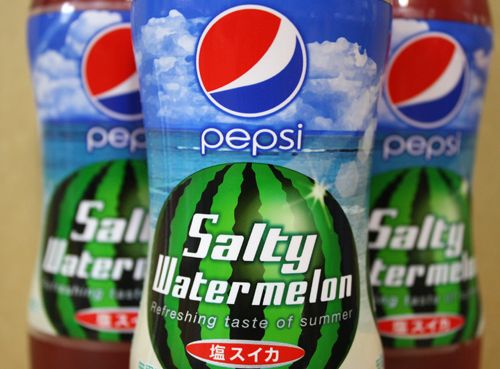 With watermelon and hints of salt, this Pepsi flavor was launched in Japan in July 2012. This combination is common in Japanese food - according to the Japanese, salt enhances the flavor of the fruit. Do you think you would like it too?
Fried Chicken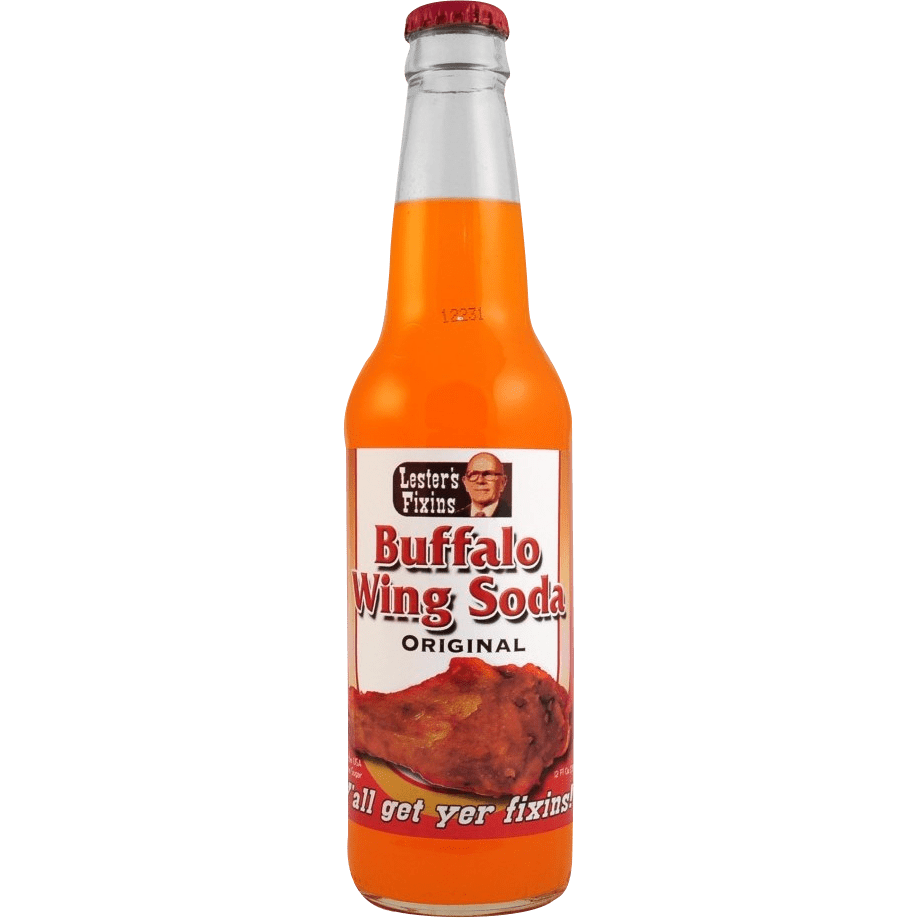 The American brand soda Lester's Fixxins has an unexpected taste for making weird beverages: they like them salty and slightly spicy. Believe or not, one of their sodas tastes like fried chicken. And the other flavors of the company are no less strange since the catalog has beverages with bacon, peanut butter with jelly, pumpkin pie, and sweet corn flavors.
Fanta Lactic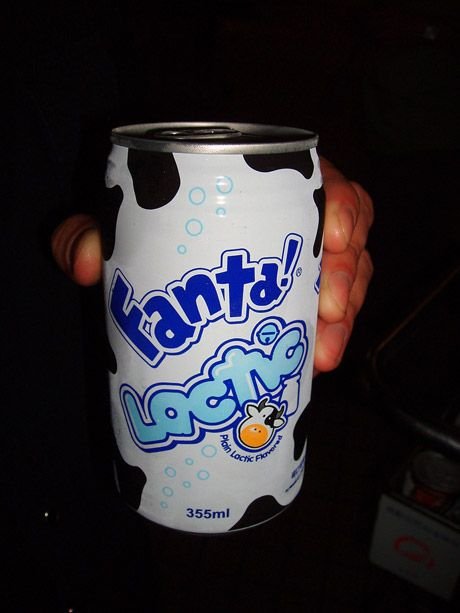 Many people are not huge fans of Fanta. So you can imagine their reaction to a version that tastes like milk? Believe it or not, there is a Fanta Lactic, marketed in Hong Kong. The taste is similar to yogurts', but carbonated. In addition to the traditional milk, raspberry and kiwi flavors are available. Hard to imagine how this would taste, right?
Celery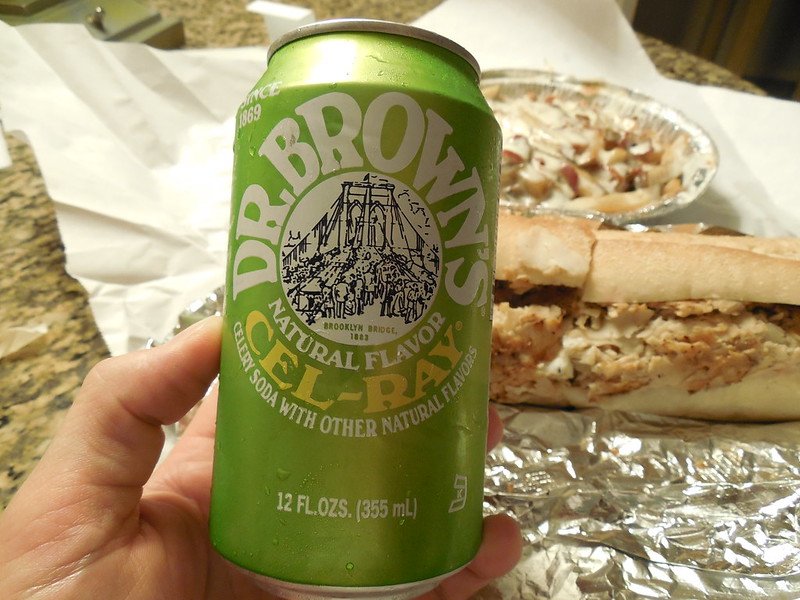 Also known as Celery Soda, celery is the main ingredient in Dr. Brow's Cel-Ray, a soft drink produced since 1869 in New York. Despite being made of this uncommon ingredient, this soda is quite popular and tasty.
Crystal Pepsi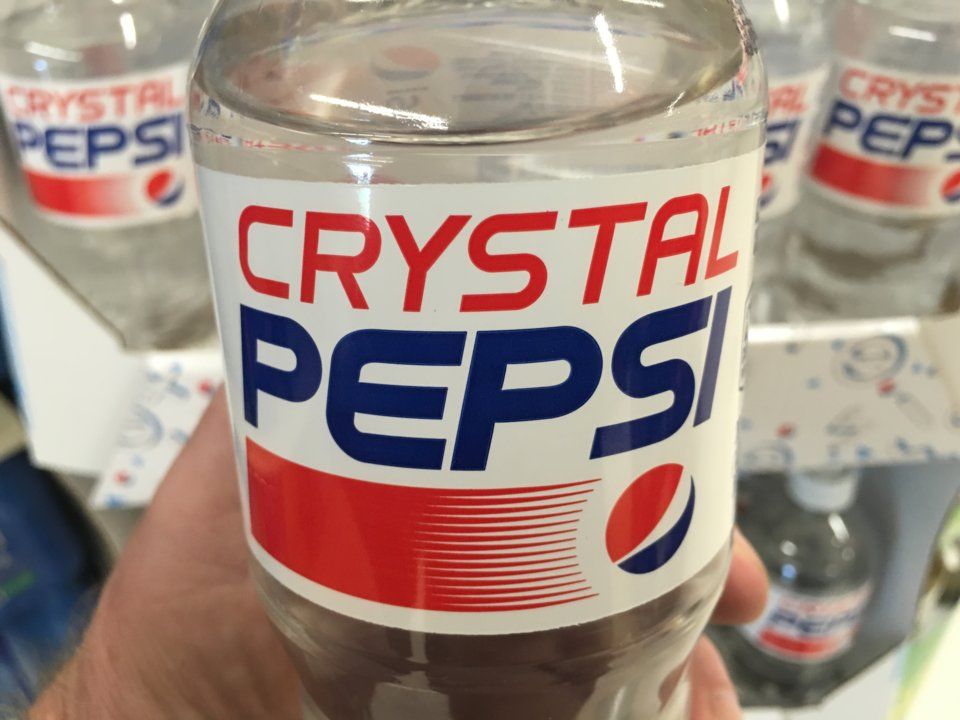 It looks like water, but it tastes like cola refreshment. The Pepsi extravagant drinks menu has a special place to Crystal Pepsi, a caffeine-free and almost completely transparent version of the famous Coca-Cola rival. Would you drink it?
Water, sugar, dyes, synthesized aromas, and carbon dioxide. This is the basis of almost all soda, just add some flavor. While most companies bet on the basics, as we can see, some invest in unconventional options. Would you dare to try any of the strange flavors listed here?
Sources: Wikipedia, Telegraph, Mediapost, SodaFandom, Huffpost