Strange Things That Have a Name
It's important to stay informed about scientific lingo! Not everything should always be called by the urban name our society gives it, and sometimes, it pays to learn the actual terms for things. Some of them might surprise you! Did you know butterflies in the stomach or lack of willpower have proper terms? Read on to find out what they are!
Crepuscular Rays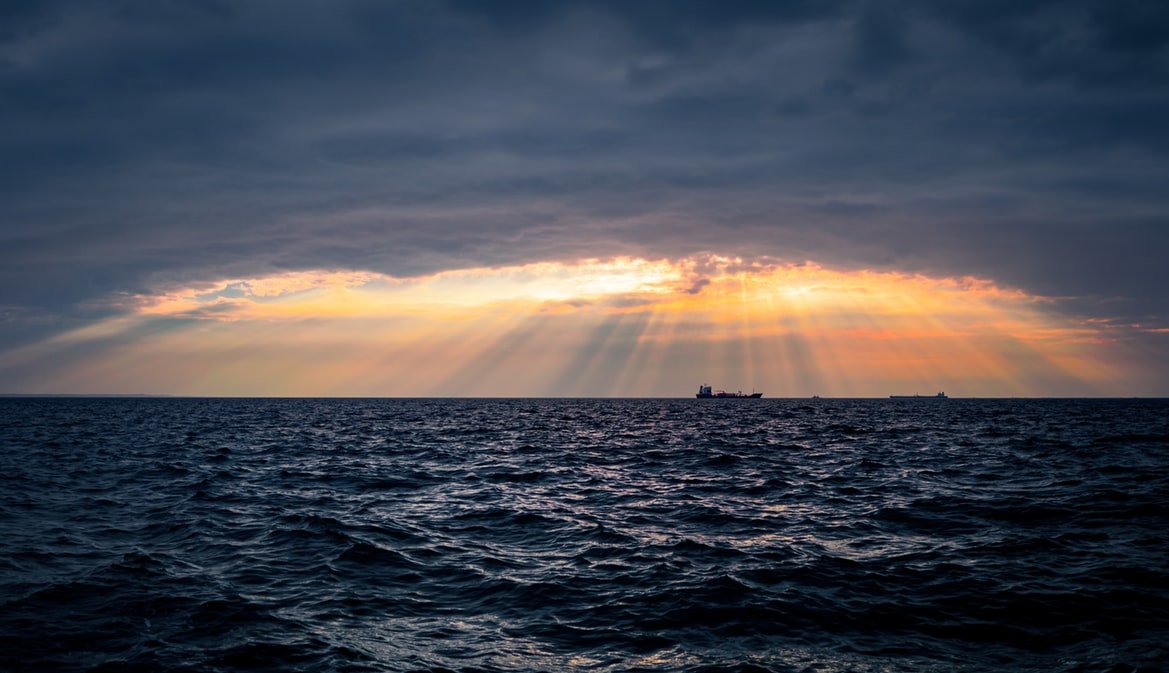 You might know this atmospheric phenomenon as 'God's Rays,' but sunlight rays coming in from a specific point in the sky, and shining onto something like a spotlight have a scientific name too. Crepuscular rays form only when there are irregular clouds behind which the sun sets, so now you know the reason behind this mysterious act.
Wamble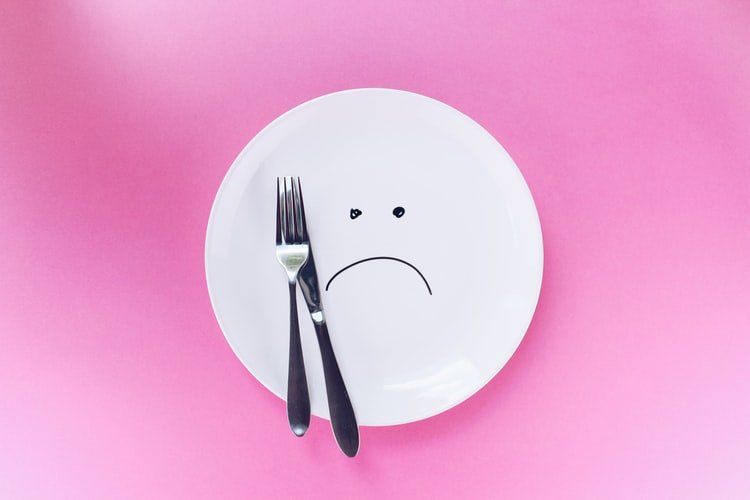 Everyone has experienced this sensation daily, and yet, not many of us know the actual term for it. Wamble is the verb used to say your stomach is rumbling or growling from hunger, but if you call it by its actual name, probably no one is going to know what you are talking about. Better stick to what everyone knows!
Lunula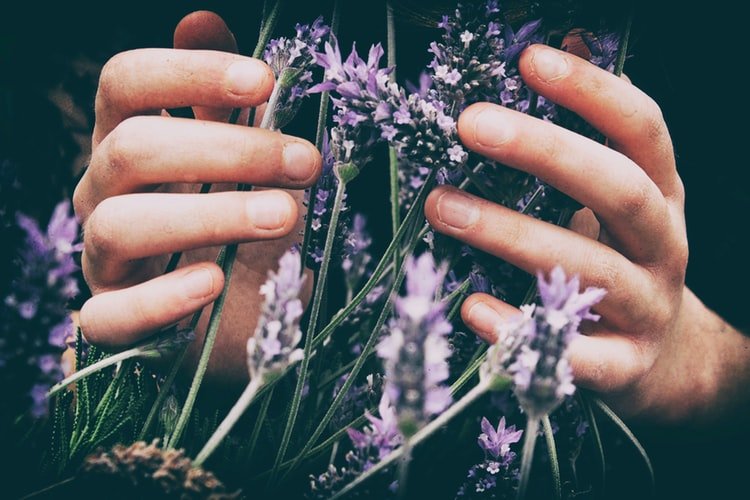 The lunula is the little the white crescent-shaped area of your fingernail, and it has a pretty awesome function. It tells you all about your health! The lunula on each finger is connected to a specific organ, according to alternative medicine, and in general, the less pronounced the crescent is, the healthier you are.
Collywobbles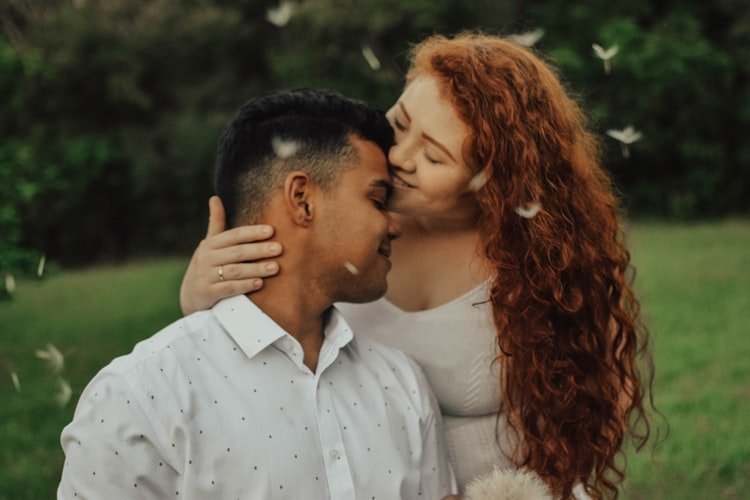 Collywobbles is an underused word, considering that it describes one of the most beautiful feelings humans get to experience. It means butterflies in your stomach, and it sounds like a word straight out from a cheesy romantic movie, and for that, you should promise to start using it asap! 
Snellen Chart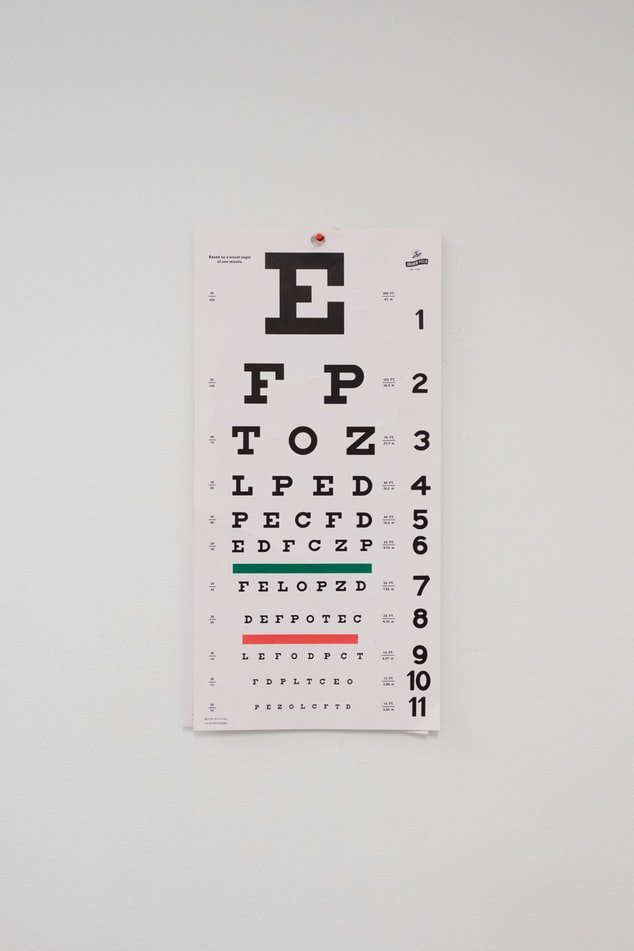 You know the terror of going to the eye doctor and having to read that letter chart only using one eye? It's a Snellen chart, and it will make you feel like you are blind, even though you are probably quite far from that. However, it is a great tool for eye doctors, so despite how you despise it, you should appreciate that it aids medicine.
Rasceta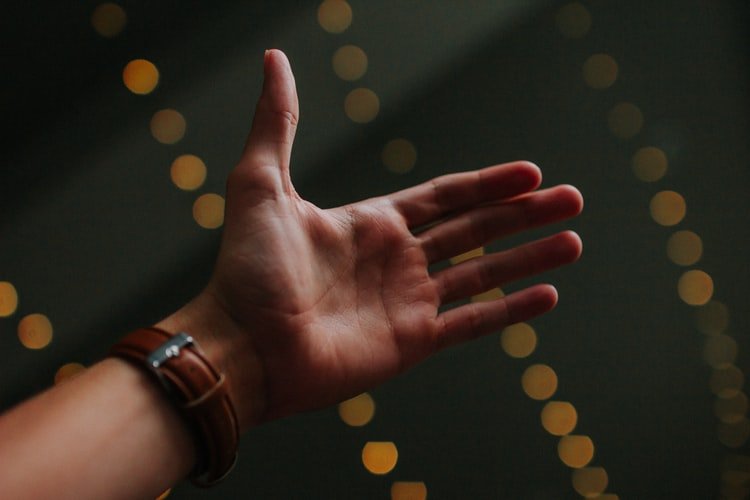 The rasceta is something which fortune-tellers swear by. Can you guess what it is yet? Yes, it's the lines on the inside of your palm, and aside from supposedly holding your future ciphered in them, they are also pointing to the health of your many organs. Traditional medicine has used palmistry or reading of the rasceta for centuries to treat patients.
Pandiculation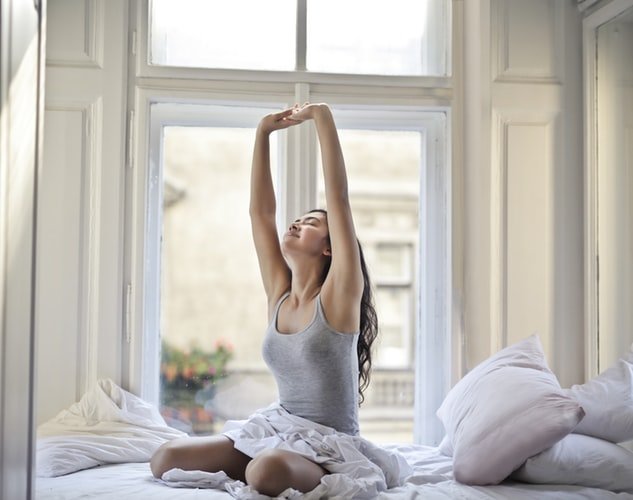 A very scientific term for something most of us do first thing in the morning- stretching. Pandiculation is also a habit people have in common with most mammals, and it is an act that serves as a sort of physical wakeup call for our body after a long night of sleep. Pandiculation is vital as it prepares your nervous system for movement, so keep on doing it!
Glabella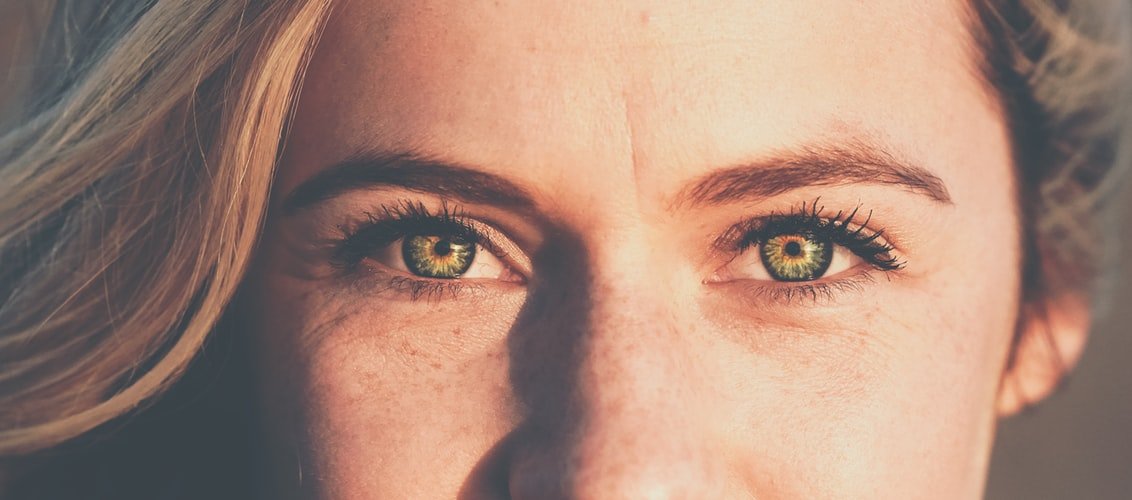 The glabella is the skin you have between your eyebrows and above your nose, and it is an area in which many of us develop wrinkles from too much frowning. What is interesting, however, is that you can measure if you are sufficiently hydrated by pinching and lifting the glabella. If hydrated well, the glabella goes back into place right away, if it remains extended, you might need more water.
Accubation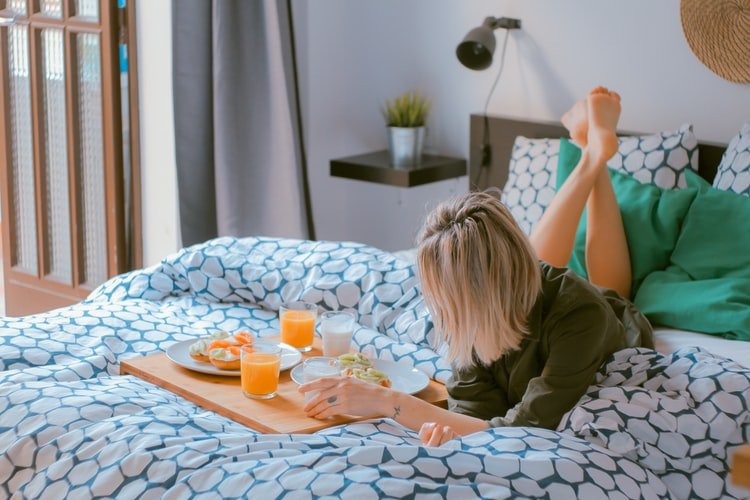 Ancient Romans were pros at accubation. It means eating and drinking while lying down or reclining, and while is good that this trend disappeared with the ages, it did look very cool and bourgeoisie on paintings. For digestive reasons, though, let's stick to proper upright feeding time.
Ellipsis Whenever you say 'dot dot dot,' meaning to signify the sentence trails off or continues ad infinitum, you are not using the scientific term. Three dots are called an ellipsis, so if you want to appear educated and in the know, use the word often. It will probably annoy everyone around you, but it's worth the fun.
Phloem Bundles
Now this one is a real treat! Did you know that the long stringy parts coming off when you peel a banana have a name? It's phloem bundles, and they are vital for delivering nutrients to the fruit. It's a kind of tissue that helps the banana get sufficient food for growth in all its parts, and it's definitely the most interesting thing you learned today! 
Cornicione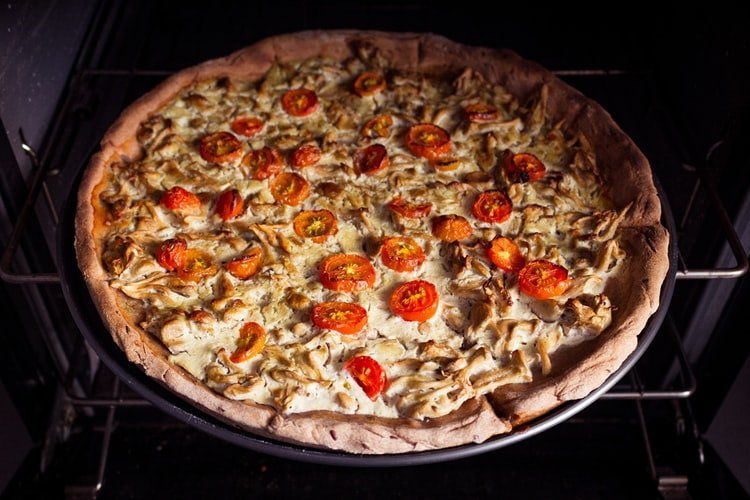 Pizza lingo should never get too scientific, but there's one term for you you can use to impress your friends at your next pizza party. The actual term for pizza crust is cornicione, but if you are not Italian, you are definitely not required to use this word. Let's just all stick to the good old pizza crust, yeah?
Akrasia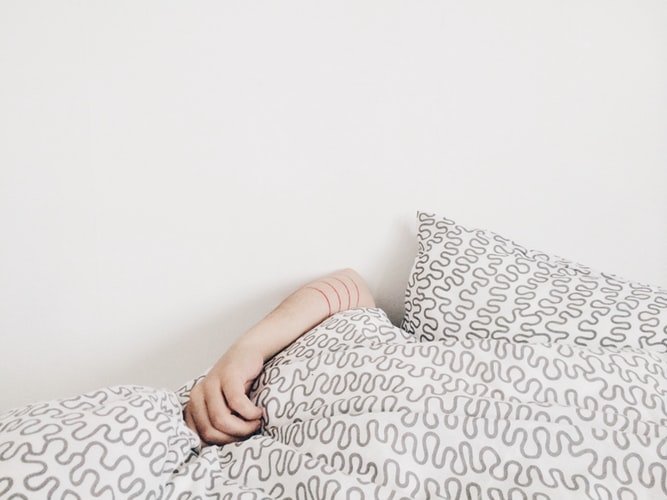 Akrasia is something that a lot of us struggle with. It's the lack of willpower to do something you should probably do, and everyone can safely say that akrasia tends to mostly pop up when there are chores involved. It doesn't look like there is a cure for the condition, besides the good old persistence and perseverance.
Vagitus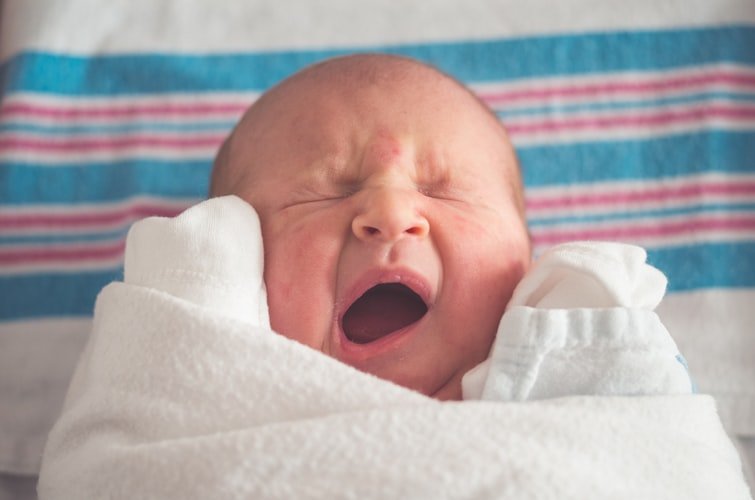 Vagitus is not something you would wish on anyone. It's the cry of a newborn baby, and highly necessary for the baby itself. However, adults have a bit of trouble getting used to the high pitched crying infants produce, but people are still willing to put up with it. After all, the cute creatures don't know any better!
Phosphenes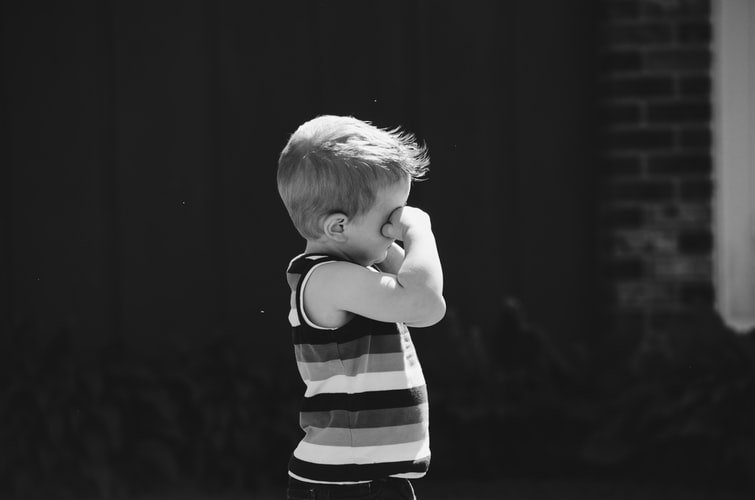 You know that sensation when you press your eyes with your hands or fingers and start seeing weird lights and shapes? That sensation has a term, and it's phosphenes! It doesn't mean you have gone crazy and delusional, but rather that the pressure of touch stimulated your retina enough to think there is light coming in, even though it's not.
The amount of words the human race has seems almost infinite, and some of them are more scientific than others. Sometimes, it pays off to learn the actual words for things, as they can teach you about the origin, or the purpose of the given thing action in question. It also helps when you want to impress some people at a party. Fancy words never failed anyone!
Sources: Britannica, Medicine Net, Brightside, Urban Dictionary, Precision Vision, Your Chinese Astrology, Somatic Movement Center, Wikipedia, Bible History, Grammar Book, Today, Serious Eats, Stanford, Wordsmith, Today I Found Out