Favorite Toys From The 1980s
If you grew up in the 1980s, you can probably remember all of the cool toys that you had. There was nothing quite like going down to the local Toys R Us or KB Toys to see what was new on the shelves. Some of these toys even still have new versions out today! What were the favorite toys of the 80s? Did you have any of these? Let's take a trip down memory lane...
Voltron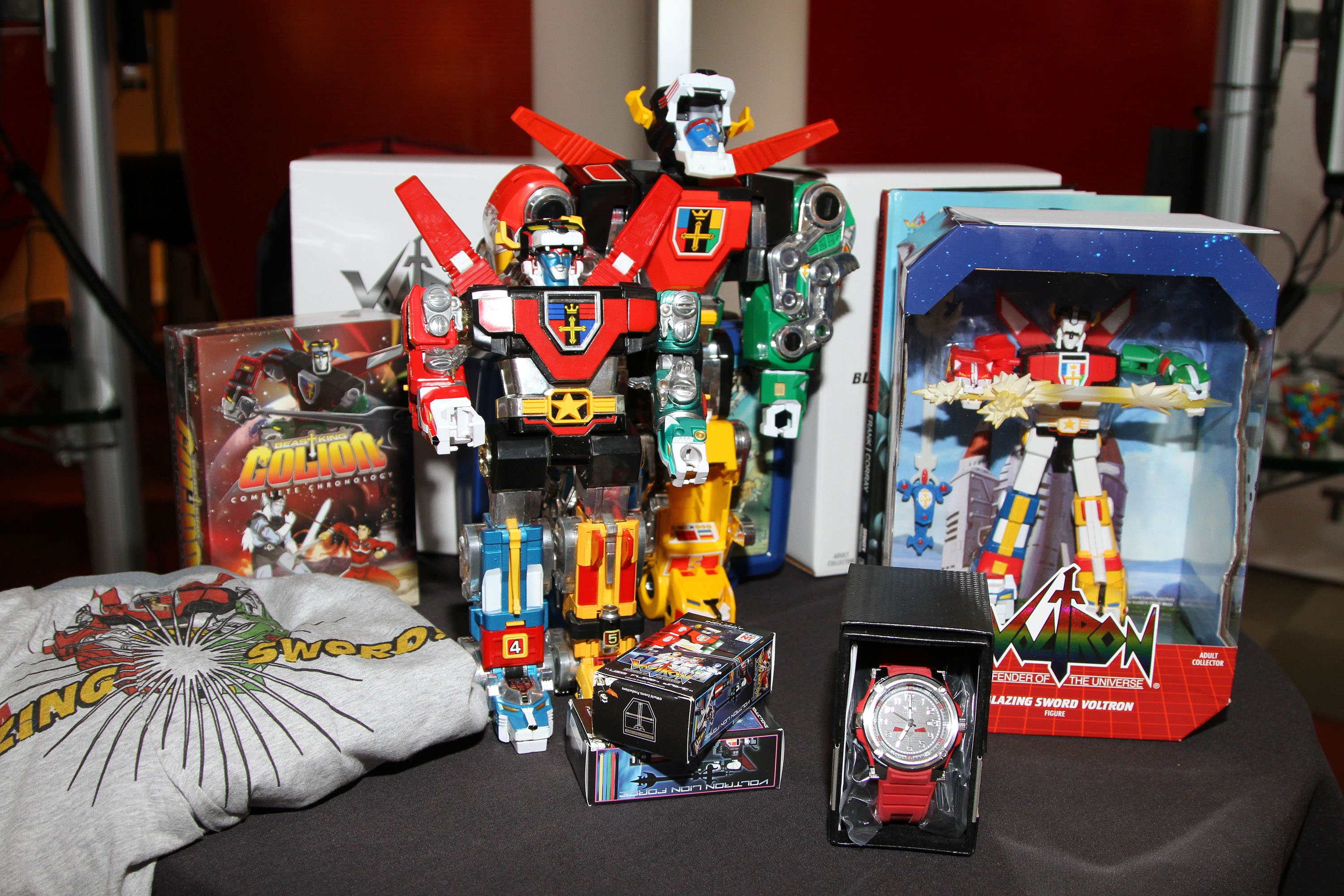 Voltron was one of the most popular toys of the 80s and helped kick off the "super robot" craze. The characters were originally from a Japanese show called GoLion. The Japanese production house Toei sold the rights to GoLion to an American company. That company, World Events Productions, turned it into a franchise. The toys were pretty amazing too: the five lions could be combined into Voltron and most were made from die-cast metal. Netflix made a reboot of this show in 2016 to wide acclaim.
Teddy Ruxpin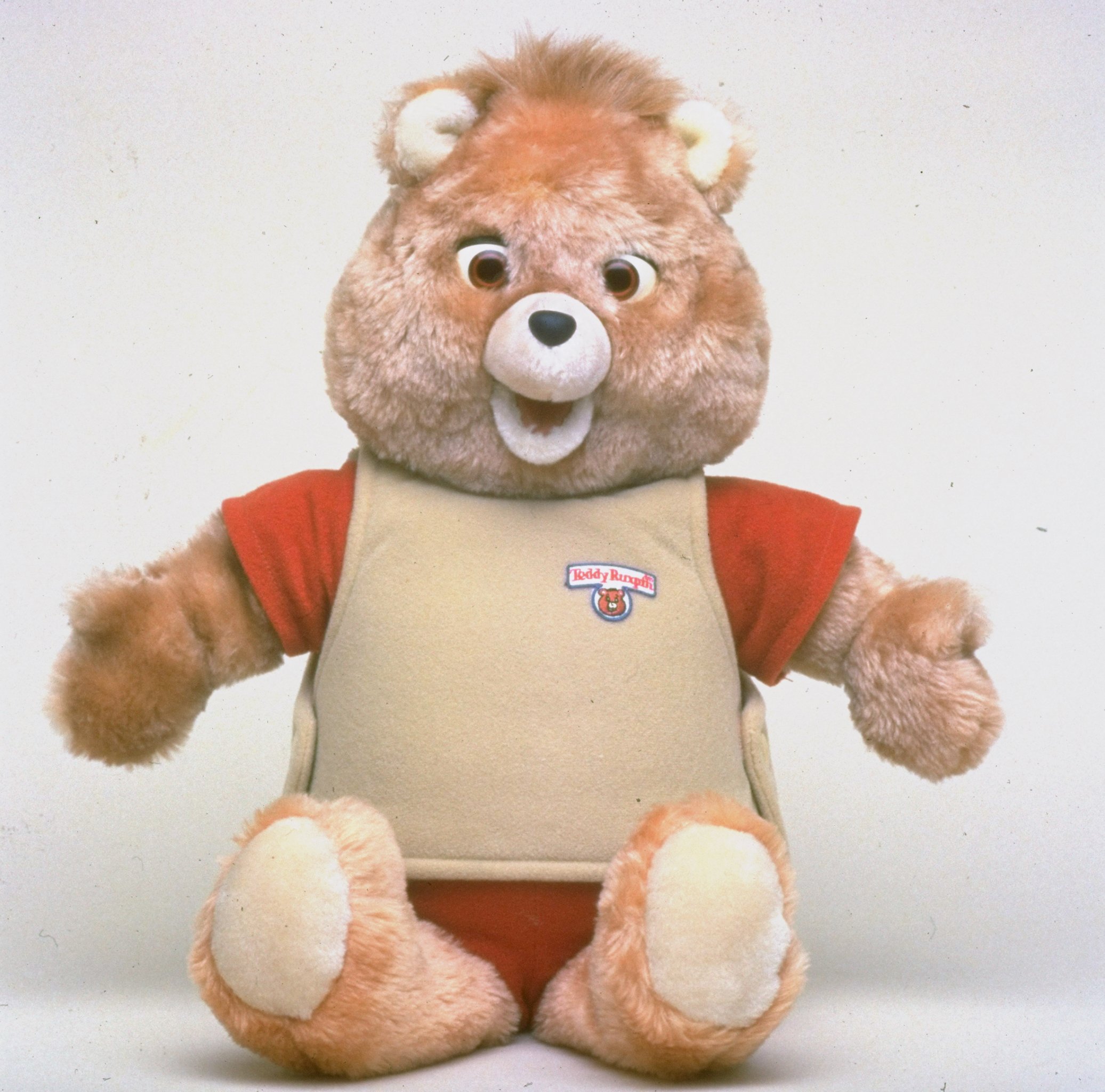 Teddy Ruxpin was the first animatronic toy made for kids to play with at home. There was a tape player in his back, and when you inserted a cassette tape, he would come to life! His mouth moved to tell the stories, and his eyes and nose could move too. He was the most popular toy of 1986 and has been rebooted several times, with the latest one in 2006. It was like having a Disney character in your own home!
Cabbage Patch Kids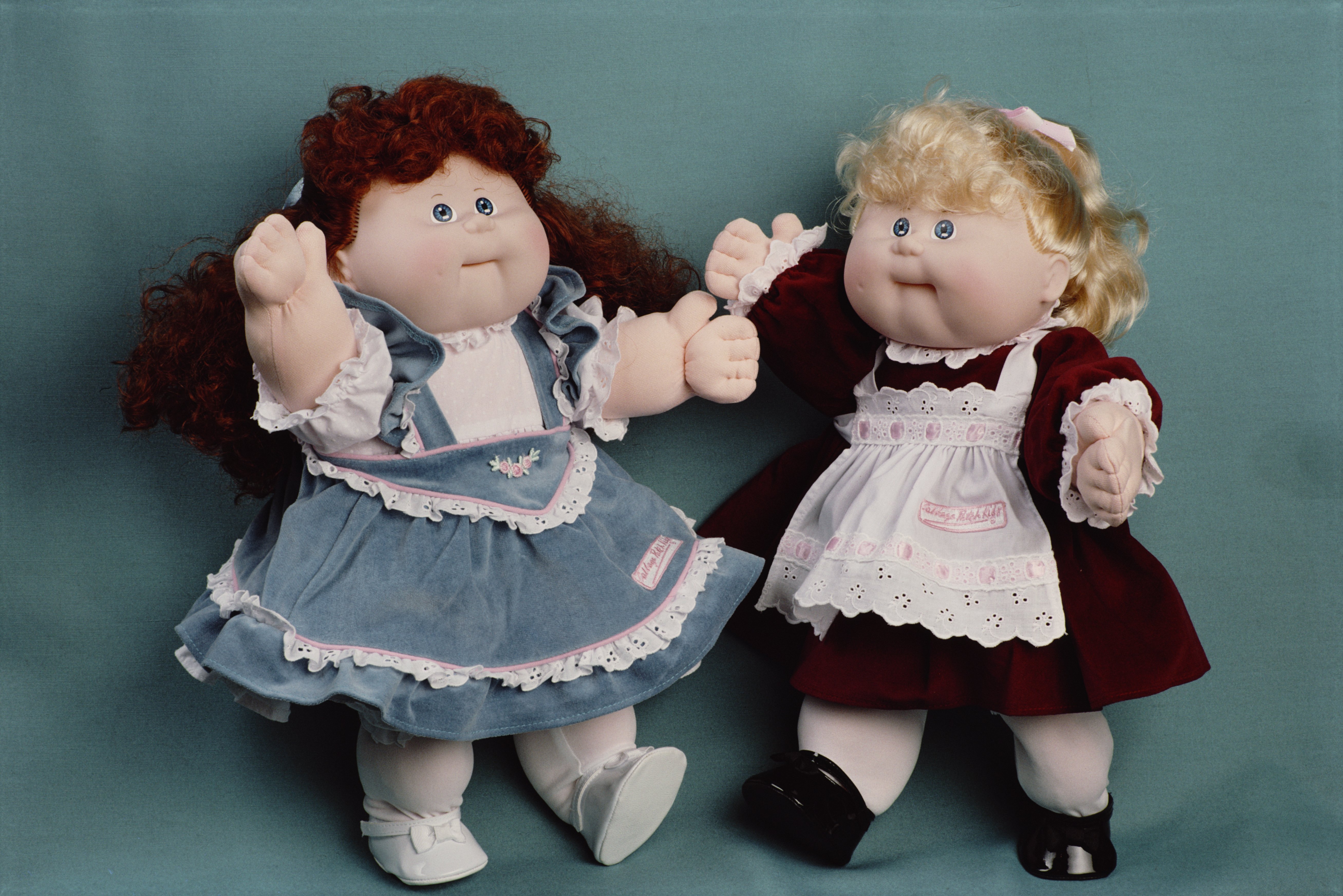 There are a few toys on this list that just can't be omitted when talking about toys from the1980s. Cabbage Patch Kids are one of them. They were THE most popular toy of 1984, and they started the trend of the "must-have" toy. Parents lined up for days at a time to get one for their kids that Christmas. They still live on, although they aren't as popular as they used to be.
Jem And The Holograms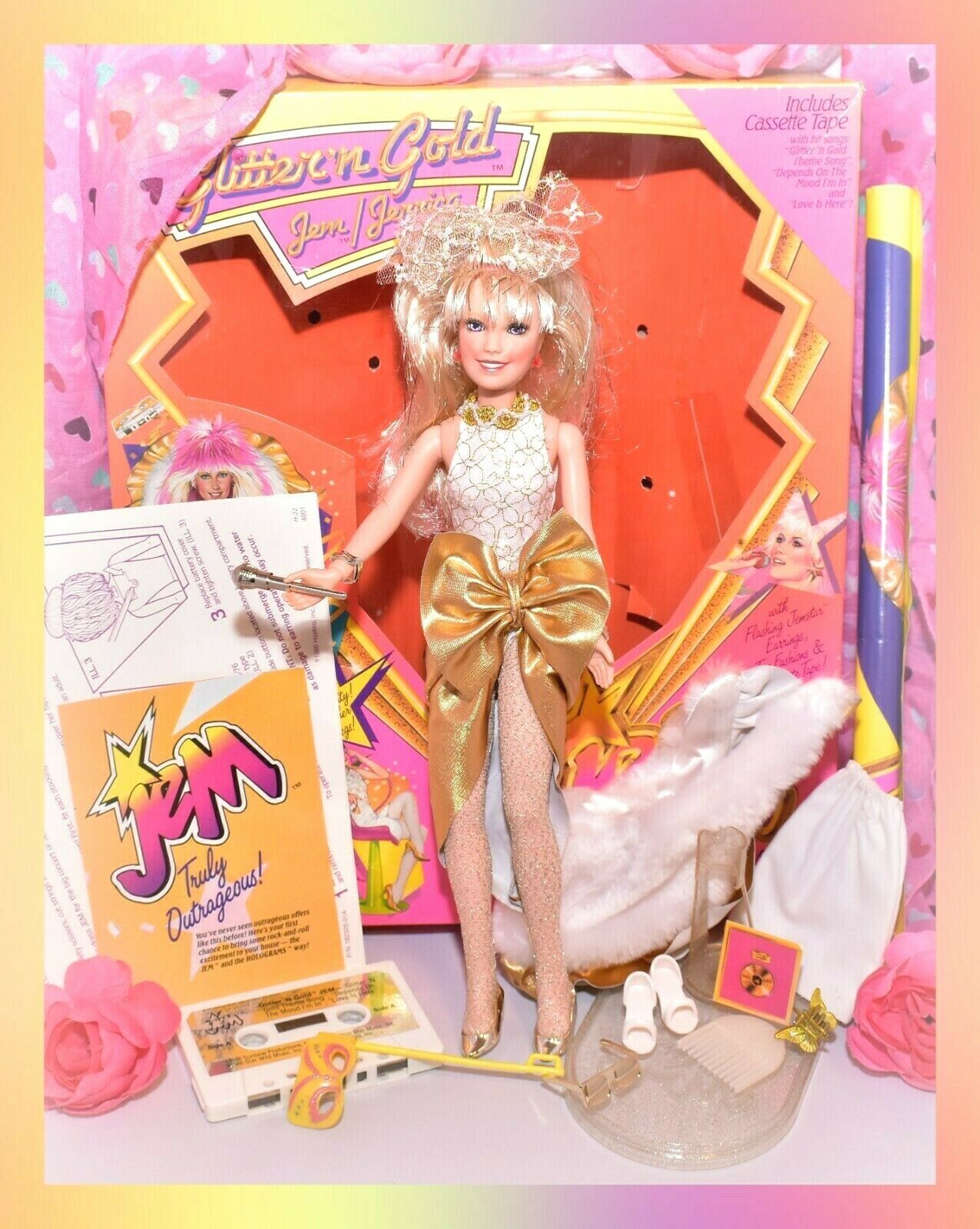 Jem was sort of the more glamourous "girls" version of the popular Hasbro characters Transformers and G.I. Joe. She had her own tie-in cartoon, written by Marvel Comics, and they even began releasing soundtrack albums. The dolls that accompanied the cartoon became so popular at their peak that they actually began to rival the sales of Barbie. Jem was also rebooted in 2015, with a live-action movie.
Transformers
Is there anyone in the world who doesn't know what Transformers are? At this point, they're a perennial favorite and they've been rebooted and repackaged so many times that we've lost count. Anyway, the long history of the Transformers characters started in 1984. The American company Hasbro partnered with the Japanese company Takara to bring two toy lines to the US: Diclone and Microman. The franchise was born! There have been countless cartoons and even 7 live-action films based on Transformers, and they show no sign of slowing down!
ColecoVision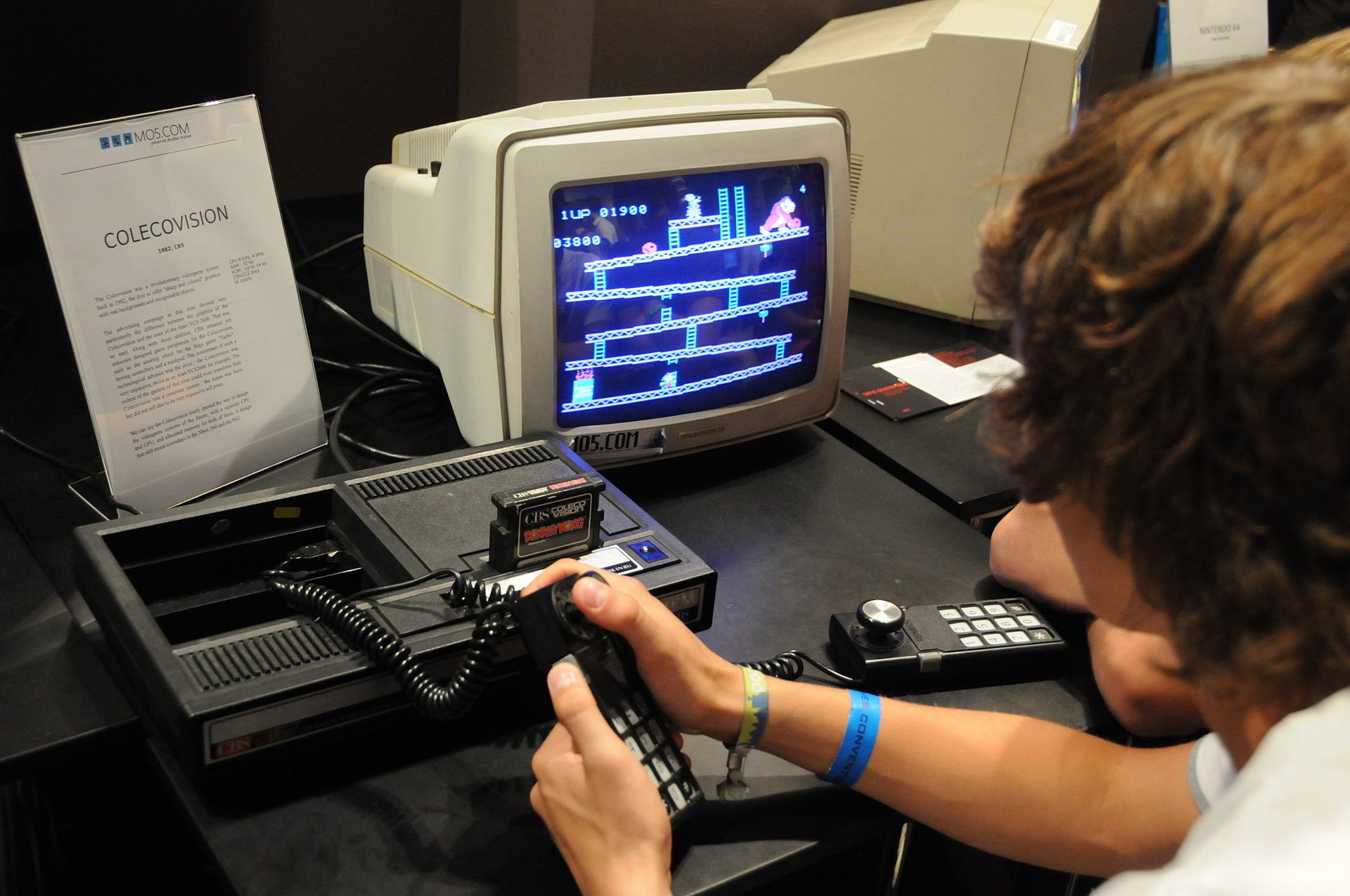 The ColecoVision wasn't the first video game system of the 1980s, nor was it the most popular. It deserves its place on a list though. Game systems like the Atari 2600 had preceded it, but they didn't really capture the spirit of the arcade games they were trying to recreate. ColecoVision was almost dead on as 1984 standards go, and it set the tone for the game systems to follow. Plus, it came with Donkey Kong! It also lives on to this day with a new version being made in 2017.
Thundercats
"Thunder...thunder...thunder...THUNDERCATS HO!!!!"...it's the most awesome battle cry of the 1980s, and it's from Thundercats. These figures actually have an interesting history. The figures were accompanied by a TV show, of course. In the 1980s, children's TV was deregulated to allow toy companies to make shows based on toy lines. Thundercats took this one step further by giving TV stations the ability to get a percentage of toy earnings. That being said, the toys were incredibly popular, and there's a new Thundercats series in 2020!
He-Man And The Masters Of The Universe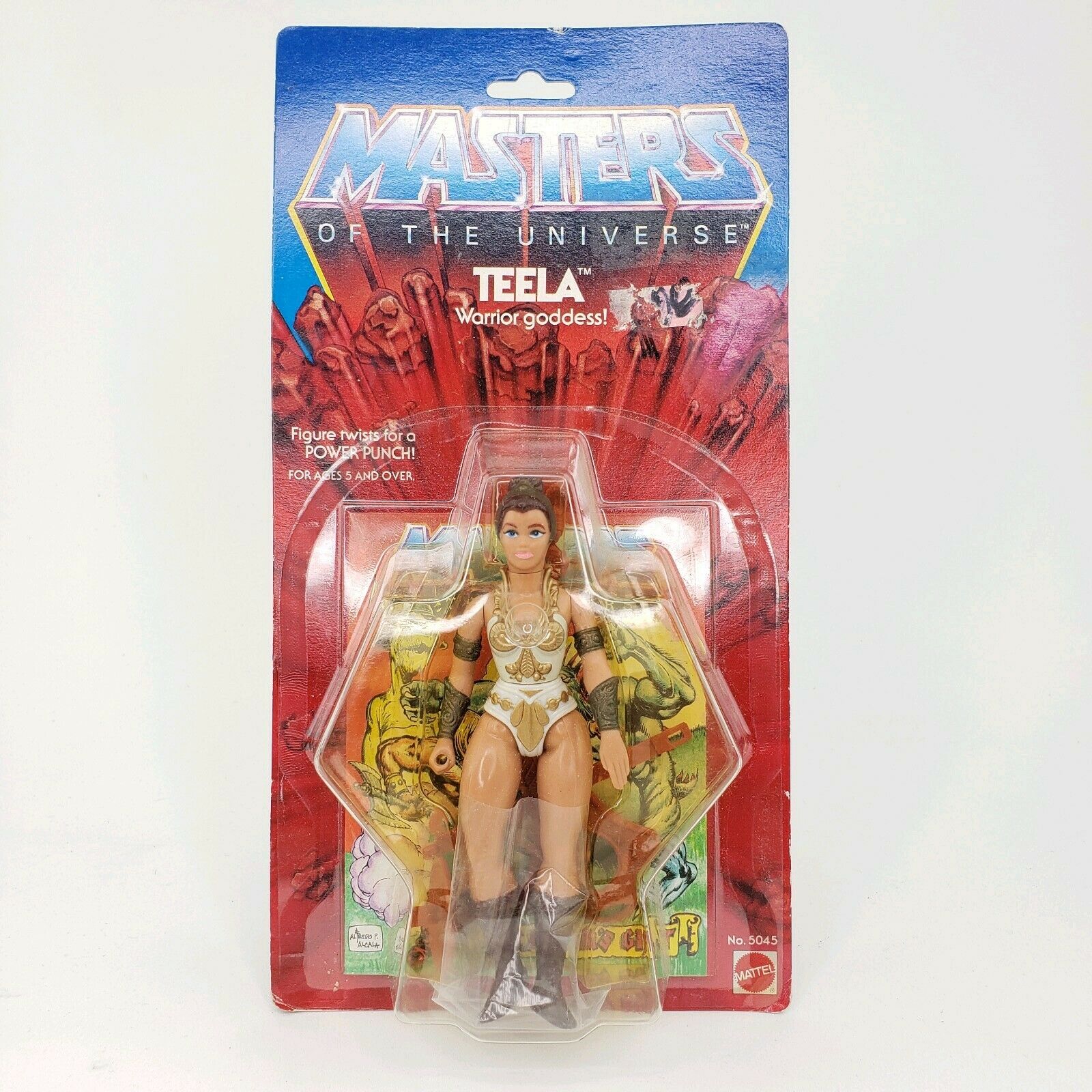 Another super-popular toy line that had a tie-in cartoon is Masters Of The Universe. He-Man and his friends may seem like iconic characters now, but when they were created in 1983, they were a bit of a gamble. They were originally designed with a tie-in comic book, but Toys R Us complained that "5-year-olds don't read". Instead, Mattel went to animation studio Filmation. They created the cartoon and a franchise was born. A new series is due on Netflix in 2020 too!
Godaikin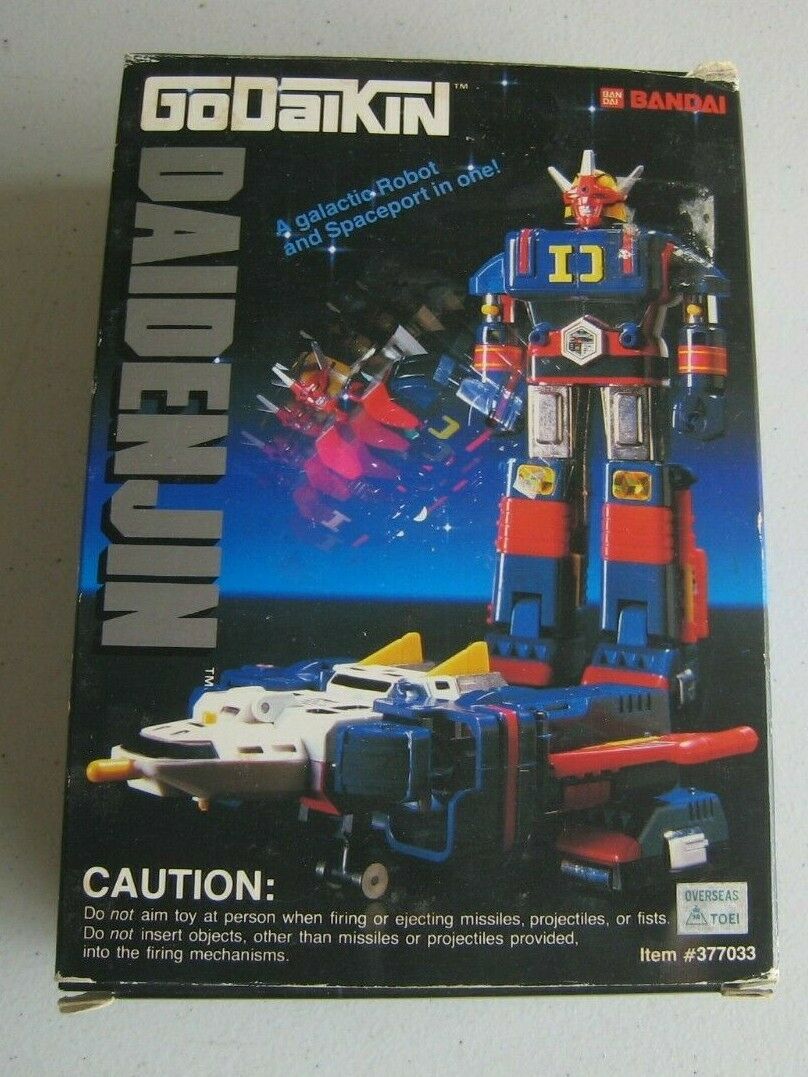 The Godaikin robots were a series of transforming robot toys that were imported by Bandai America starting in the early 80s. "Super Robot" toys had taken off in Japan, and Bandai was eager to replicate that success in the US. They first started being imported in 1984, and they were very high quality. The Godaikin robots were from a bunch of different Japanese anime shows, and most of the shows were never aired in the US, so these sold on quality alone!
Laser Tag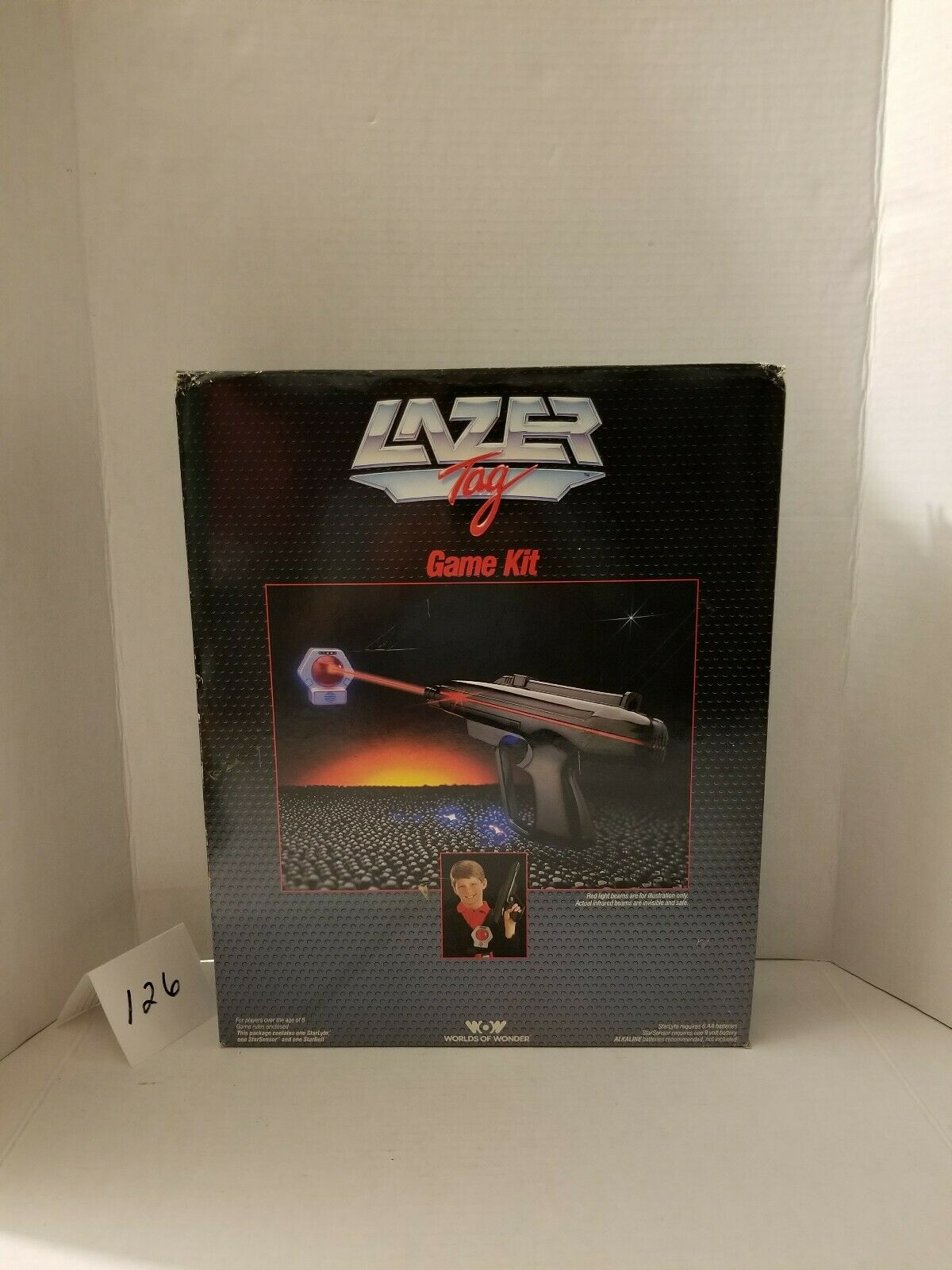 The game of laser tag is now so popular that it's hard to remember when it wasn't a thing. Games like it had been around for a while, but it was 1986's Lazer Tag by Worlds Of Wonder that really made it popular. It came as two pieces: the "gun", which was called a "Starlyte", the chest target called a "StarSensor", and a harness to attach it to your body. You could also get a helmet and a body vest.
Mr. T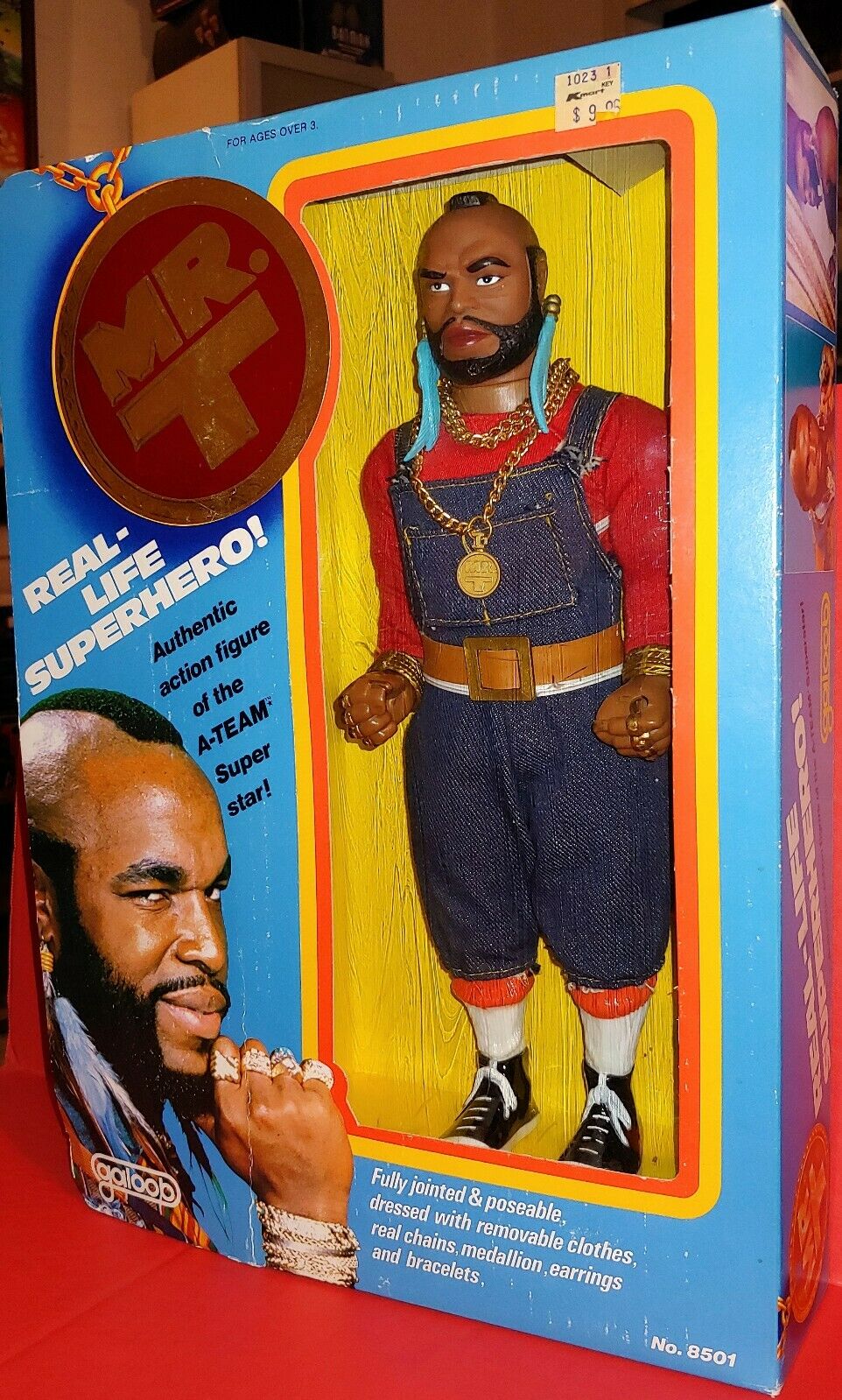 It's hard to underestimate the popularity of Mr. T in 1983. He was a huge star from the movie Rocky III, and the A-Team was a top-ranked TV show. So, naturally, Galoob released a deluxe model doll of just Mr. T. It was unusual at the time because it featured real clothes and even real jewelry. He never quite got back to the apex of popularity he had in 1983, but Mr. T is still a popular person, and his inimitable style is known everywhere.
Rainbow Brite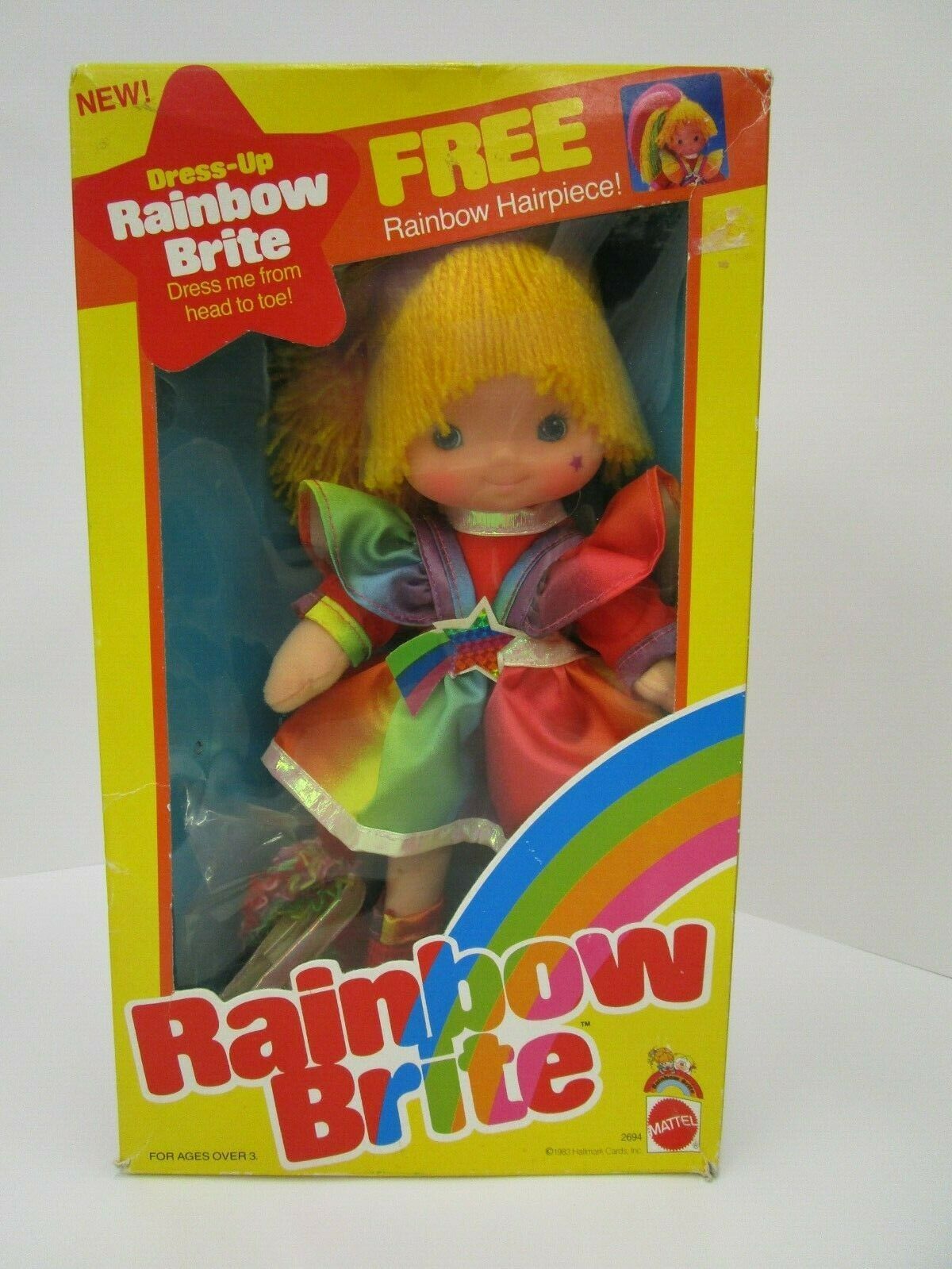 Rainbow Brite was unusual in that she was originally created by Hallmark Cards and then licensed to Mattel to make toys. Regardless of that, every little girl wanted one of these in 1987, and you can see why. She's totally awesome! The bright colors and gentle messages were great for parents too. She was very popular in Germany and Japan too.
My Little Pony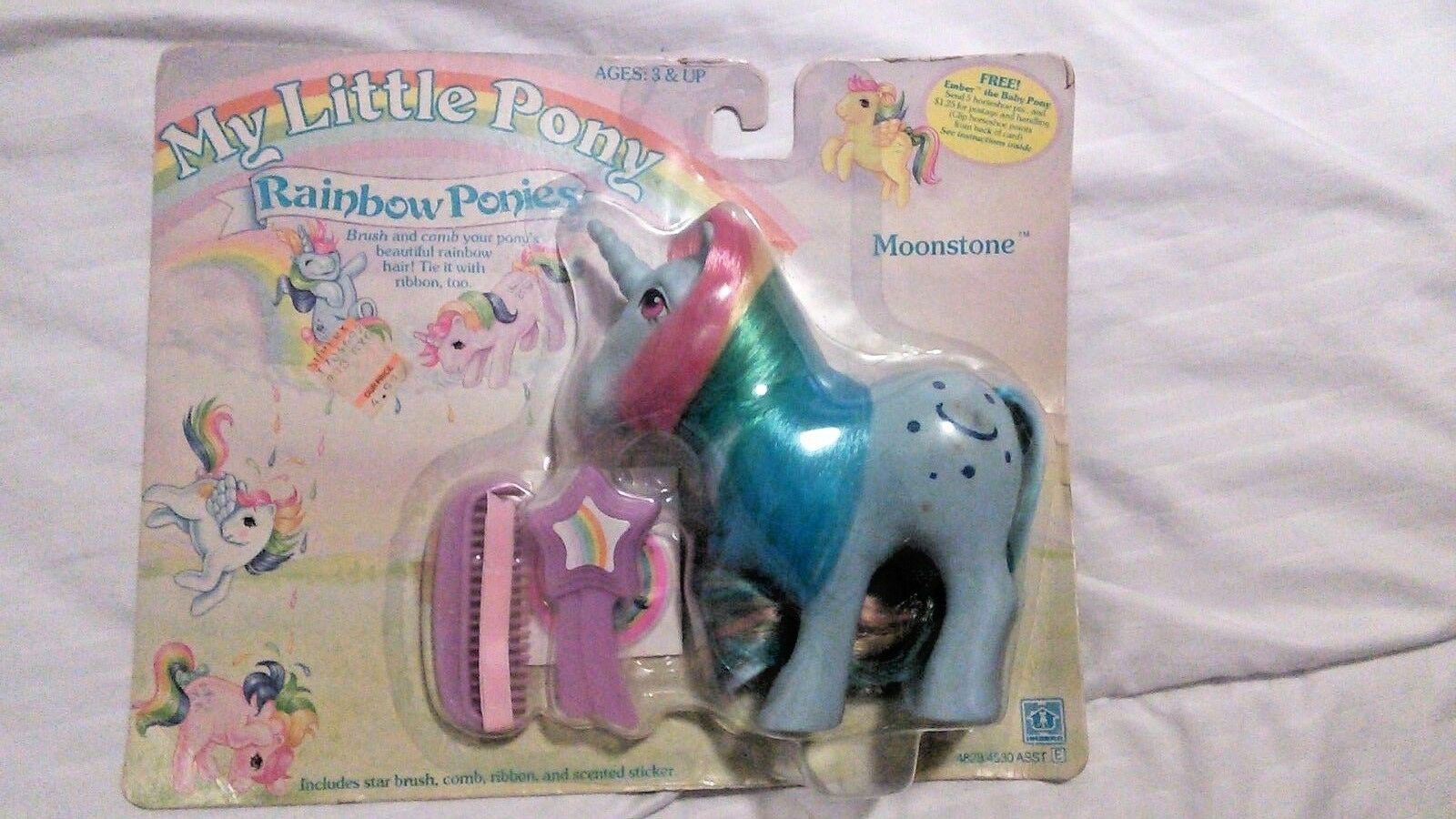 There was no way we could leave My Little Pony out! These were originally released in 1982, and they've been a mainstay ever since. 150 million My Little Pony toys were sold in the original 1980s line, and they've continued to be popular. The newest iteration of the franchise, My Little Pony: Friendship Is Magic was so popular that it began to attract adult fans too. 
Coleco Pac-Man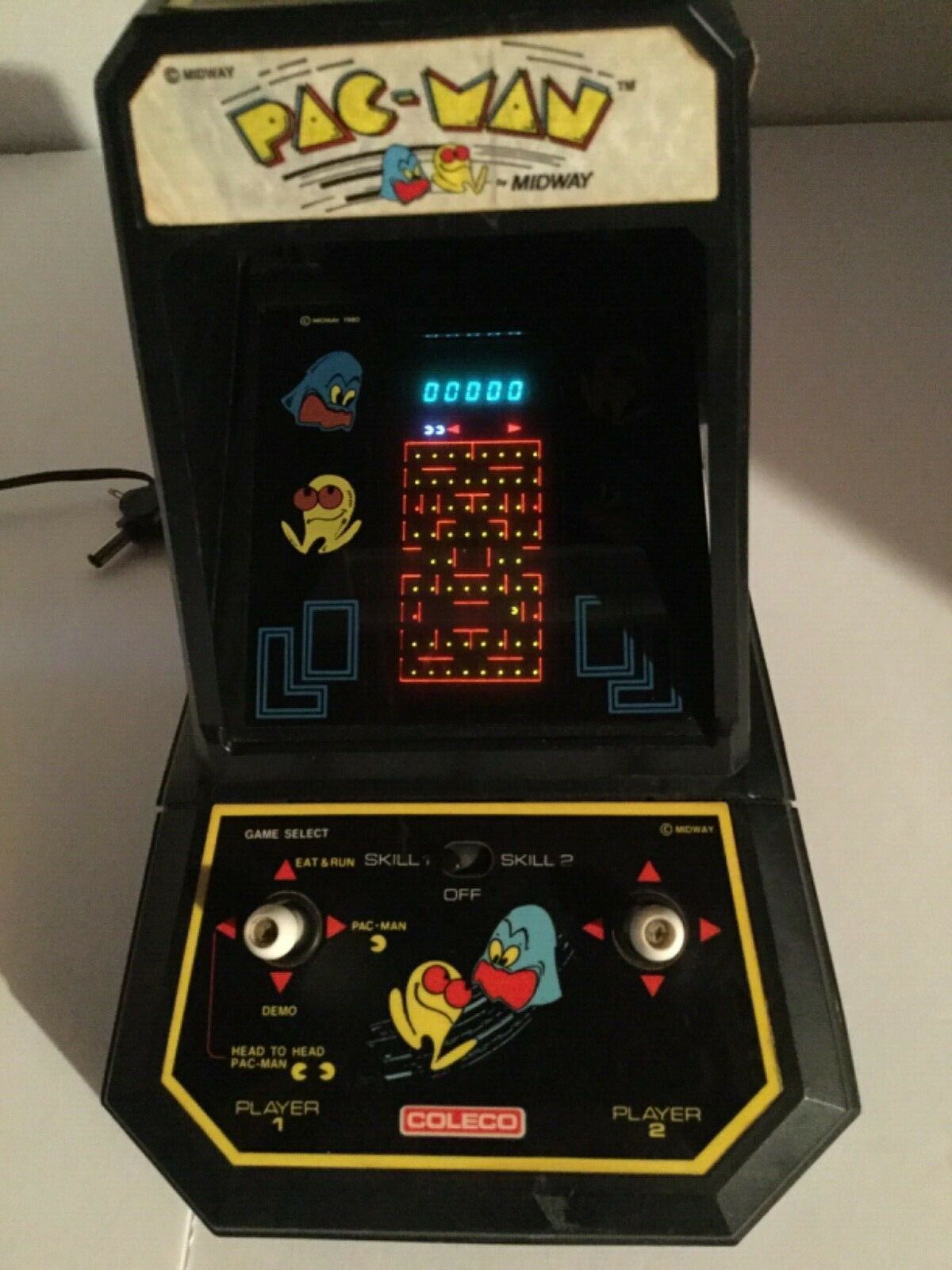 Coleco made a lot of great toys during the 1980s. They made the ColecoVision and Cabbage Patch Kids, but they also made a selection of tabletop portable video games. The most popular ones looked like miniature arcade machines, including Pac-Man. This may look a bit crude now, but in the 1980s, this was as close as most kids could get to owning an actual arcade machine. Everyone wanted one!
This is the end of our list of great toys from the 1980s. Do you see any that you remember? Did you see any that you wanted and just couldn't get? Most of these live on in some form today, and they're all still fun! We hope you enjoyed this article, and if you did, please share it with your friends. Thanks for reading!
Sources: Segaretro Syfy eBay Vice YouTube Laser Tag Museum Godaikin MOTU Wiki CBR LA Times, Voltron, How Stuff Works