Silliest Google Searches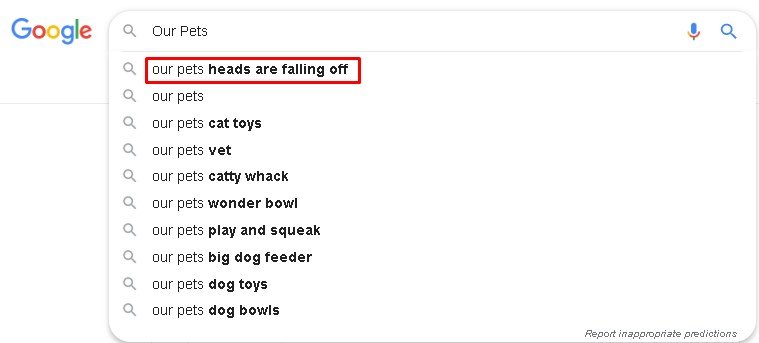 Google is, of course, the most indispensable tool on the internet. Whether you use it for searches, or photos, or maps, or whatever, chances are that you don't go a single day without using it. Google has it's quirks though. One of those is an algorithm that populates the top search results when you start typing what you'd like to search for. These are all a little different for everyone, but it gives you an idea as to what is popular. We decided to search for some random things to see what came up. Some of them are downright CRAZY! See if you've searched for any of these!
Click "Next Page" to get started!