Funny Rollercoaster Souvenir Pictures
Someone at some point came up with the idea of taking pictures during rollercoaster rides. It has resulted in some of the funniest images ever taken. For some youngsters, it's the best part of the ride. Have you ever seen someone sleep during a rollercoaster? How about playing a board game? Let's take a look at images that will have you running for the nearest Six Flags!
THE BUZZSAW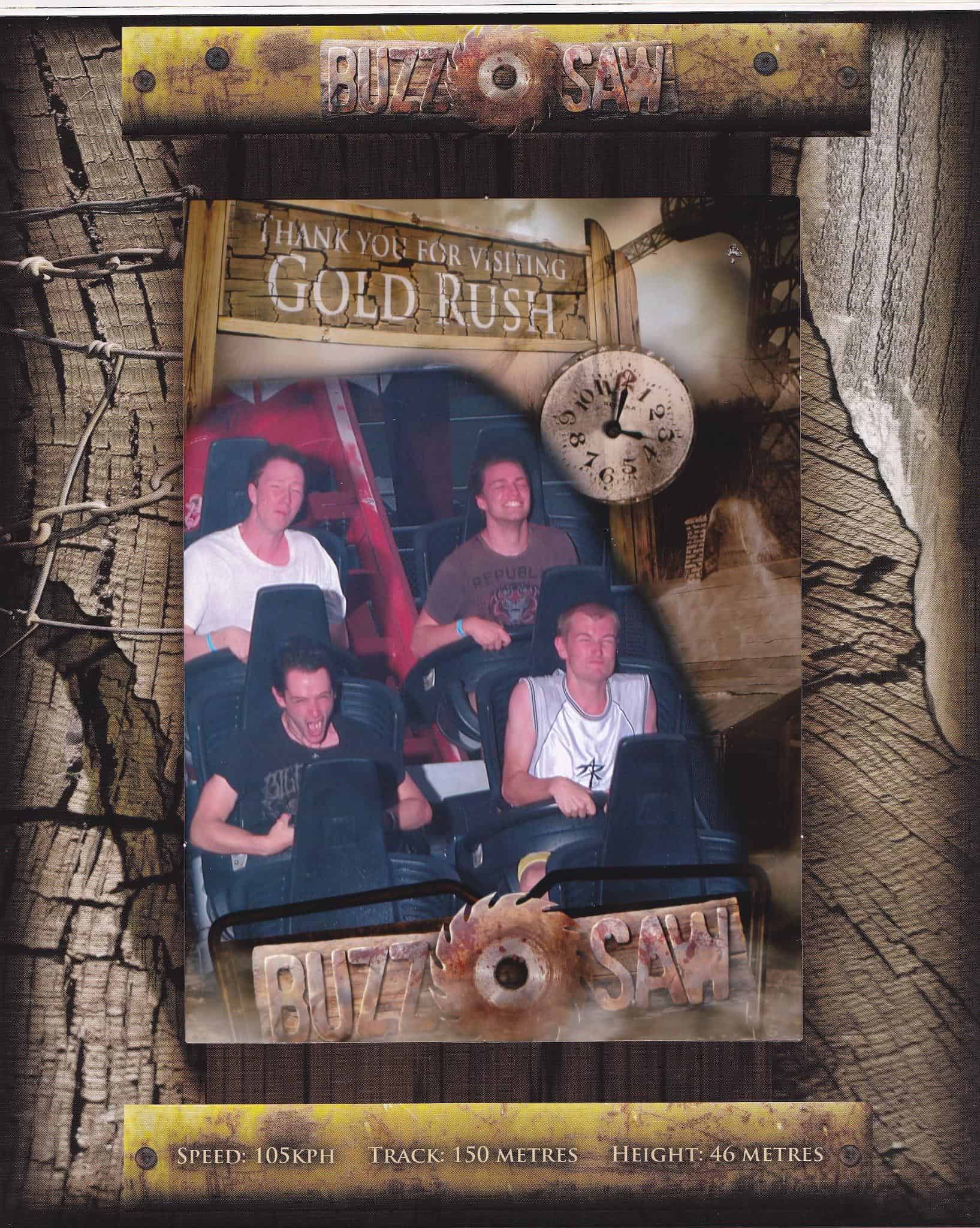 You can definitely tell that this rollercoaster is incredibly fast, and they take that picture during one of the most intense moments. Almost none of them were able to keep their eyes open, and they were holding on tight to the seats. The Buzzsaw rollercoaster is located in the Dreamworld amusement park in Australia!
STORM RUNNER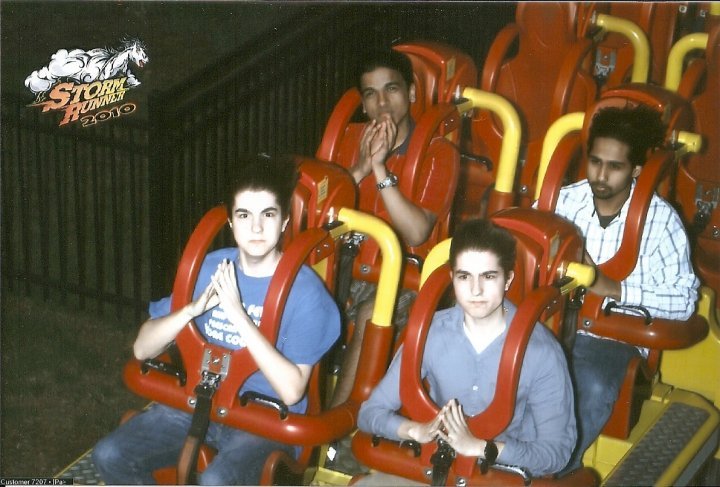 Are you seeing double? No, that's a set of twins that decided that it was time to pray during the amusement ride. They are having fun at the Storm Runner rollercoaster located in Hersheypark, Pennsylvania in the U.S. Have you ever been there? It's almost safe to say that other people cannot keep their faces this calm during it.
FUJIYAMA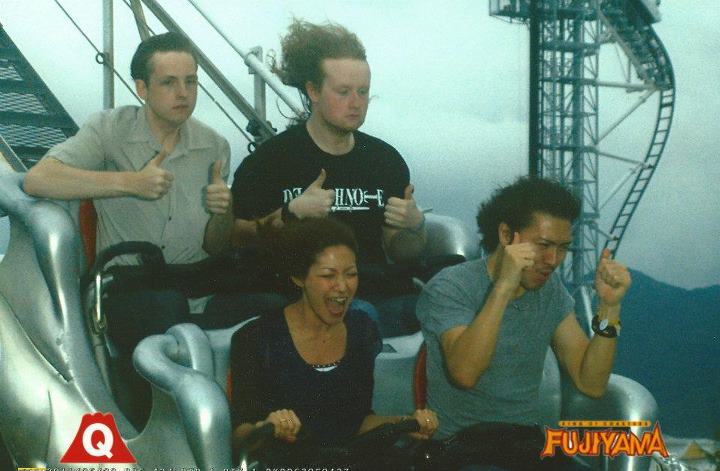 It looks like not everyone was having fun at the Fujiyama rollercoaster in Yamanashi, Japan. Of course, it's most likely that this group of friends decided to look bored for the camera, but the woman in front could not keep up the façade and had to hold on. Otherwise, maybe the boys in the back at too rock-and-roll to be excited.
EXPEDITION EVEREST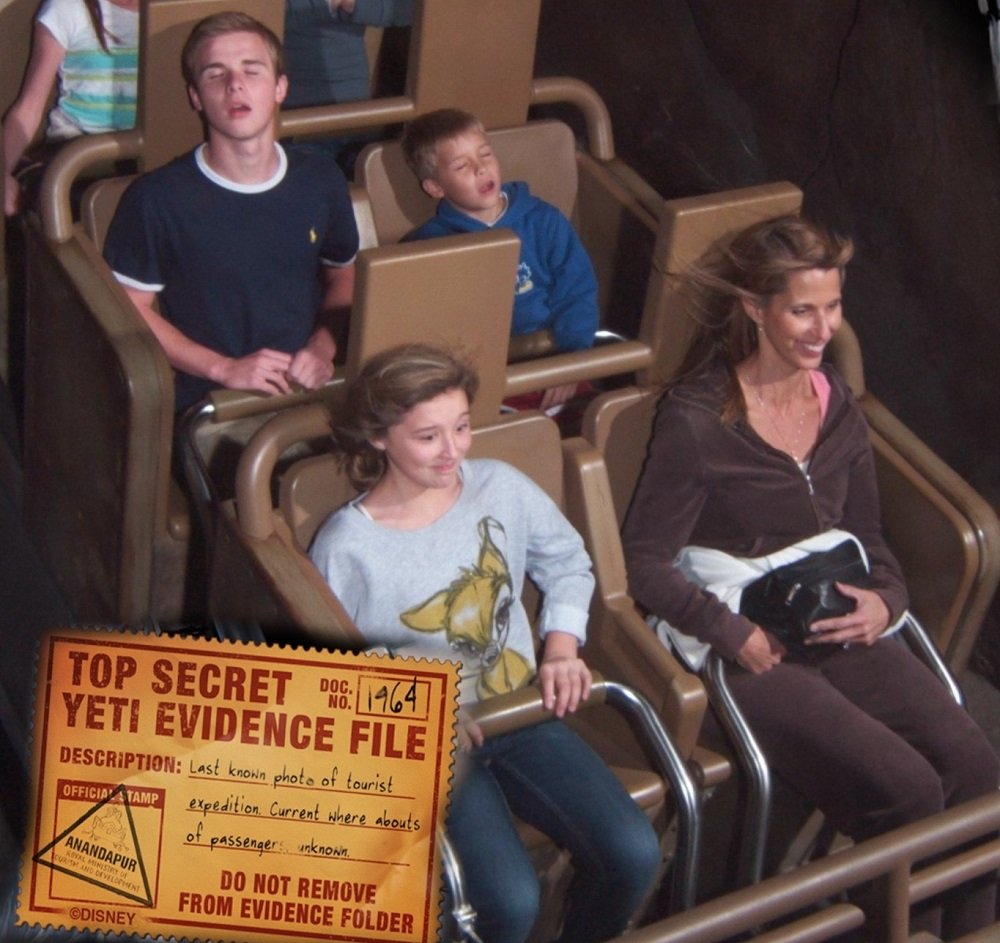 Reddit user PapaPJ posted this image of his family during Expedition Everest, which is located at Disney World's Animal Kingdom in Orlando, Florida. Of course, he and his brother are acting like they are sleeping during the ride, although you would be surprised by how many people actually fall asleep in rollercoasters.
THE PROPOSAL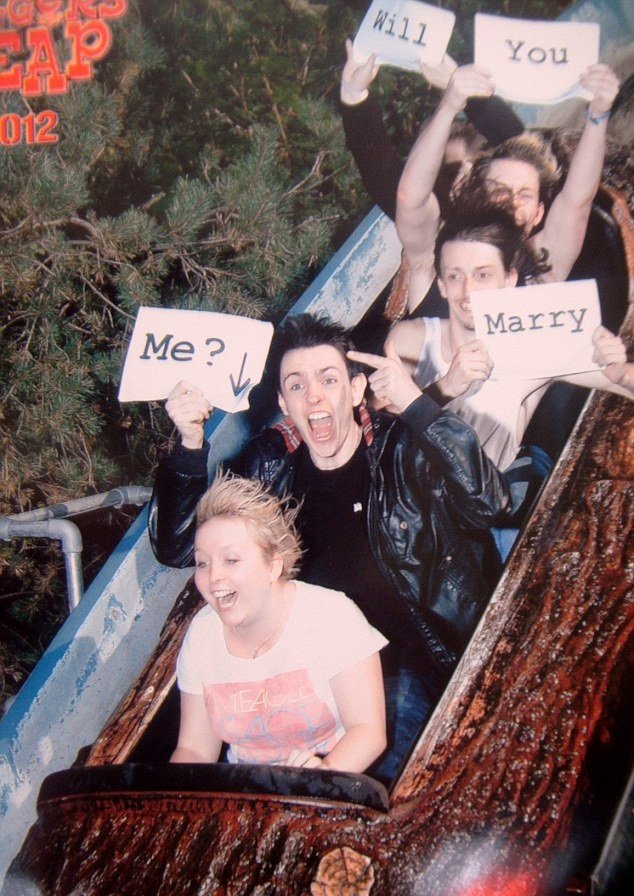 Sadly, it's hard to tell what rollercoaster these people were riding, but that's not the most important part. It's become somewhat of a trend to do this with your friends when you want to propose. It's awesome because the future would-be bride has no idea it's happening until they get off the ride and buy the picture.
KUMBA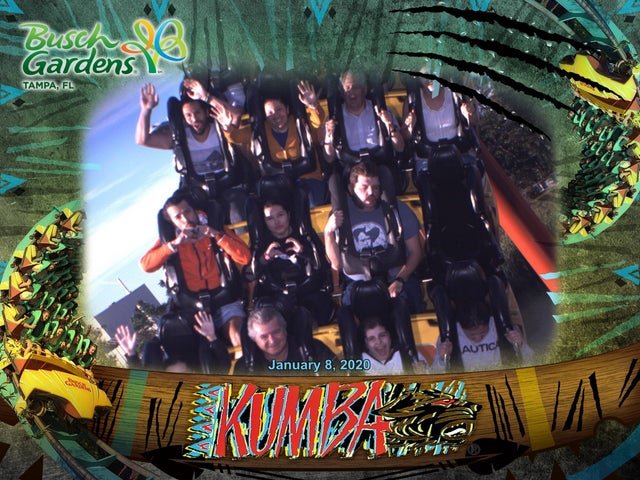 Some of the best rollercoaster images show different people as they plan to do something weird for the camera. You can see two of them doing a heart gesture, others with their hands up, some are smiling, but there's one that comes to the forefront. Of course, it's the sleeper in the middle that looks like he is enjoying his nap. Of course, this is the Kumba rollercoaster at Busch Gardens in Tampa, Florida.
THE INSIVIBLE FRIEND AND THE MAP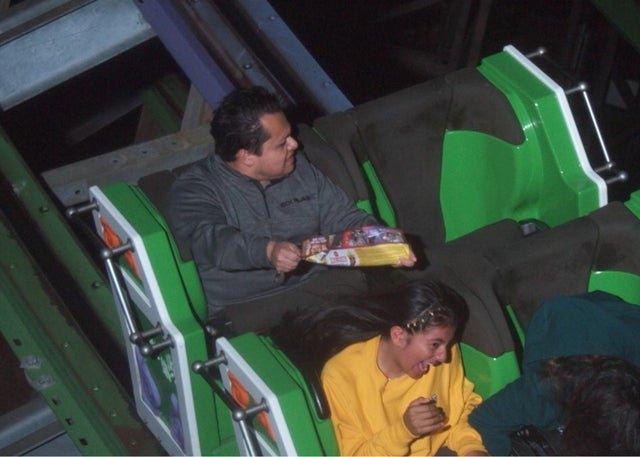 Redditor Coasterlabs decided to upload a picture in an unknown coaster, and he explained that he is telling his "friend" that they just got lost. Acting like you got lost inside the rollercoaster with a map is another trend among these pictures. It's very likely that this is the Medusa rollercoaster at Six Flags, which has several locations.
HYPERSPACE MOUNTAIN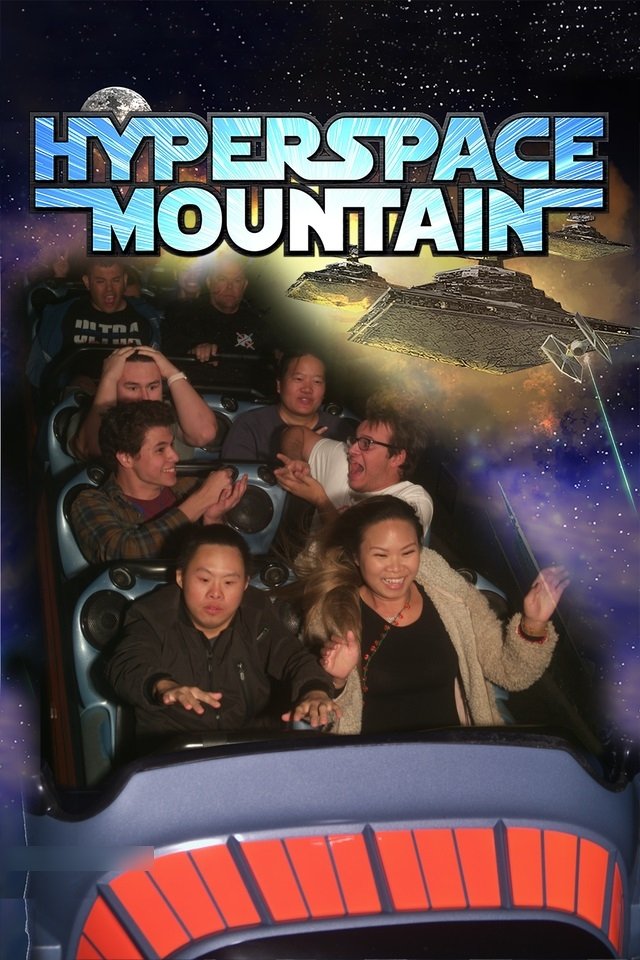 This is one of the popular rides of Disneyland in Anaheim, California, and it really looks like they are going fast. The people in the front tried to raise their hands, while the ones in the middle, including Redditor davisdesnss, were playing "Rock, Paper, Scissors". People do anything to make the souvenir photo more remarkable.
LOST AT SIX FLAGS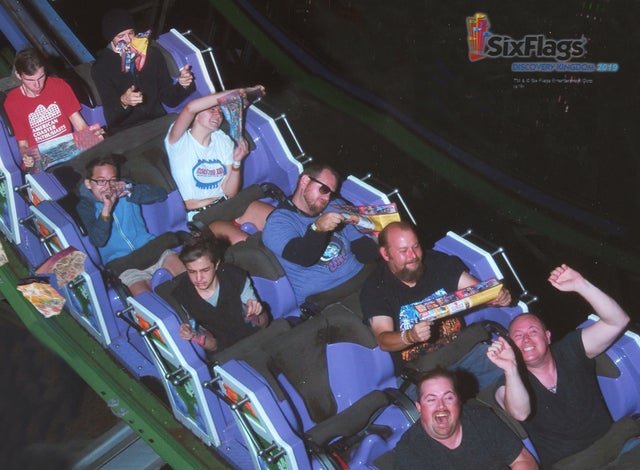 This rollercoaster is The Joker at Six Flags Discovery Kingdom in Vallejo, California. Meanwhile, these group of friends got lost in the park and are searching through maps. It also seems like one of them dropped theirs during the ride. On the other hand, the two guys in the front are having a delightful old time!
BRUSHING TEETH AND PLAYING CARDS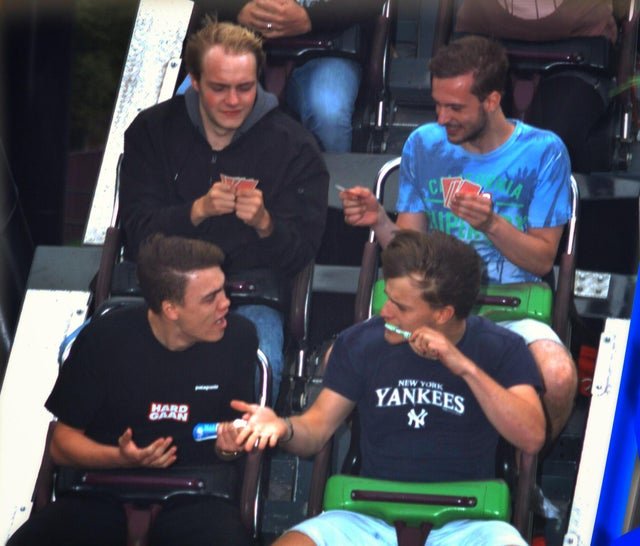 It looks like riding a rollercoaster is not enough anymore. People have all decided to make things more interesting to get the best souvenir shots. One pair of friends took some toothpaste and a toothbrush on the ride, while the ones in the back decided to play some poker. Redditor SpruitArjan uploaded this awesome shot.
MAMBA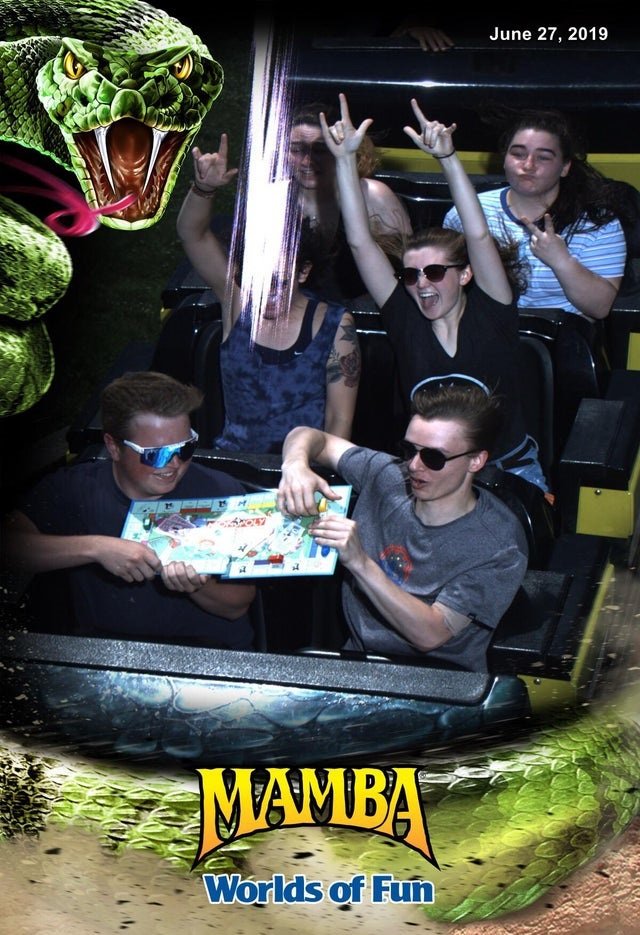 The Mamba rollercoaster is located in Kansas City, Missouri, and this group of friends decided to play a game of Monopoly during the ride. Everyone would probably get sent to "jail" if they can't throw dice correctly. Meanwhile, the girls in the middle had a blast, although the souvenir shot got a bit ruined due to a flash.
WHAT DID HE SAY?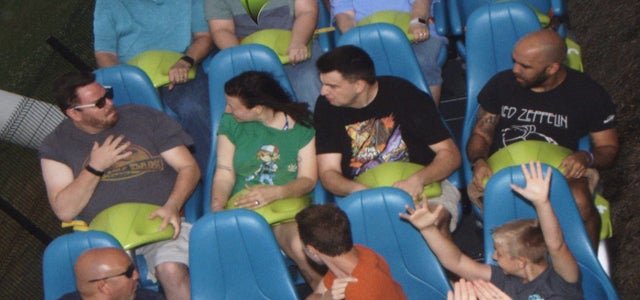 Redditor josephvonhazard apparently committed a huge faux pas during this rollercoaster drive because absolutely everyone turned to look at him. Even the strangers in the front were appalled. But what did he say or do? That's sadly something no one will ever know because the user did not reveal it.
THE WILDCAT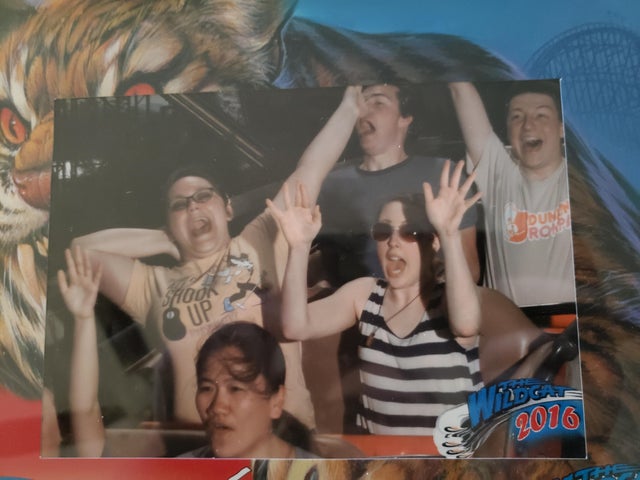 This is another cool rollercoaster located at Hersheypark in Pennsylvania. Redditor lonesiekarp swears that she didn't actually hit the guy in the back, although the picture certainly makes it look like that. Everyone raised their hands, but the user's arm went a certain way, and it fits perfectly. It's one of the most hilarious souvenir photos ever.
THE TELEPHONE SHOE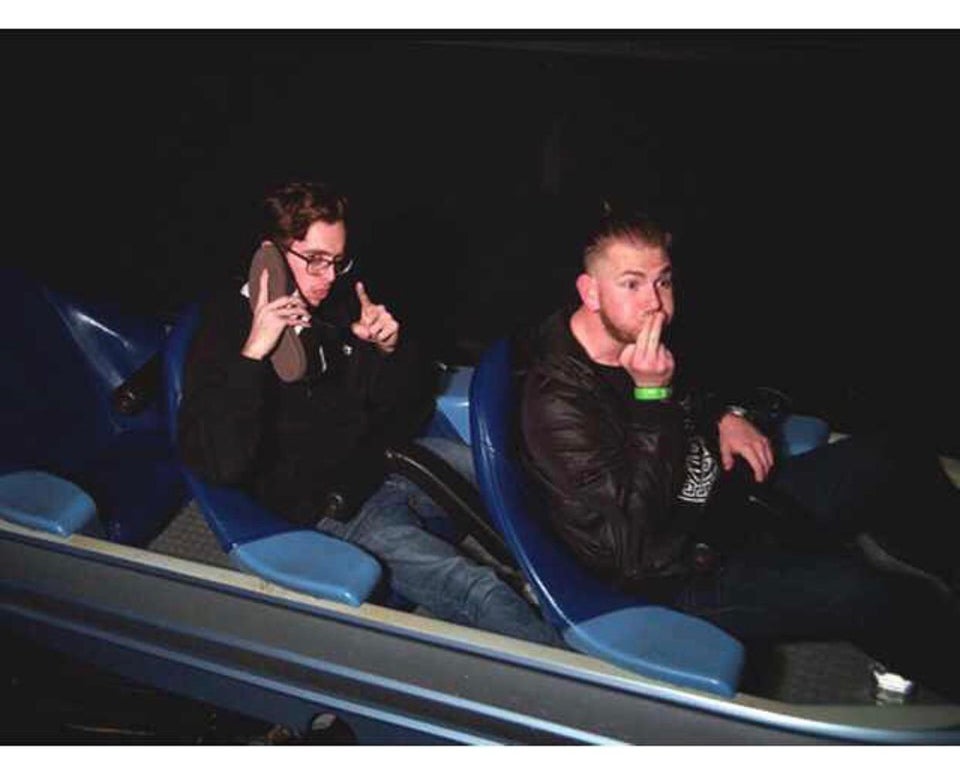 Redditor danny_devito666 posted this picture of his rollercoaster ride in 2015. He wrote that it was the only picture of such a ride saved on his phone. However, we have to wonder why he decided to pretend like his sandal was a phone? Maybe, he ran out of other ideas. Meanwhile, his friend in the front looks like he is about to... Duck!
MYSTIC TIMBERS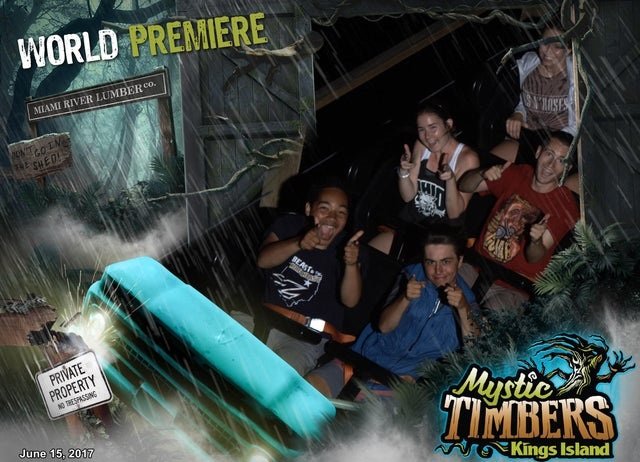 The smiles on everyone's faces make it seems like they are riding a merry-go-round. However, the images on the souvenir shot make it seems like it's supposed to be a scary log ride during rain in a swamp. Mystic Timbers is a rollercoaster in Mason, Ohio. Meanwhile, Redditor BoozeGotti535 laments the fact that he hasn't made any cool on-ride pictures. However, one commenter said that pointing at the camera during Timbers is difficult!
Have you ever taken a similar shot during a rollercoaster with your friends? Let us know which one of these pictures was the funniest. If you liked this article, share it with your friends who love amusement parks. See you next time!
Source: Reddit, Reddit, Mental Floss