Funny Cake Fails
An amazing part of the internet is that you can get baking ideas everywhere. However, sometimes, things don't go quite as planned, especially with cakes. Sometimes, you just need more practice, but the failed attempts are some of the most hilarious posts ever. Have you ever seen a Ninja Turtle cake gone wrong? What about a Poke-ball? Get ready to laugh!
SIMPLE CHOCOLATE CAKE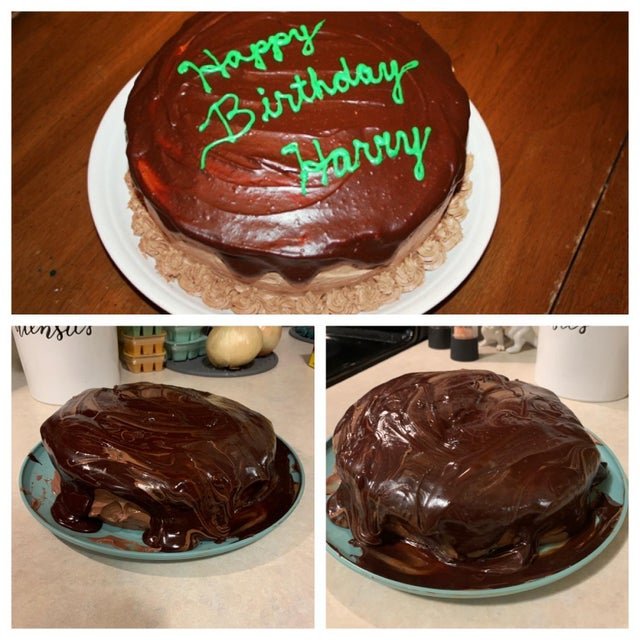 Sometimes even the simplest design can be a challenge. It was obviously this person's first time in the kitchen, or something weird happened to all that chocolate frosting. Luckily, it still looks pretty delicious, but it was so gooey that they couldn't even finish the decoration with the common "Happy Birthday, Harry."
BARBIE DOLL CAKE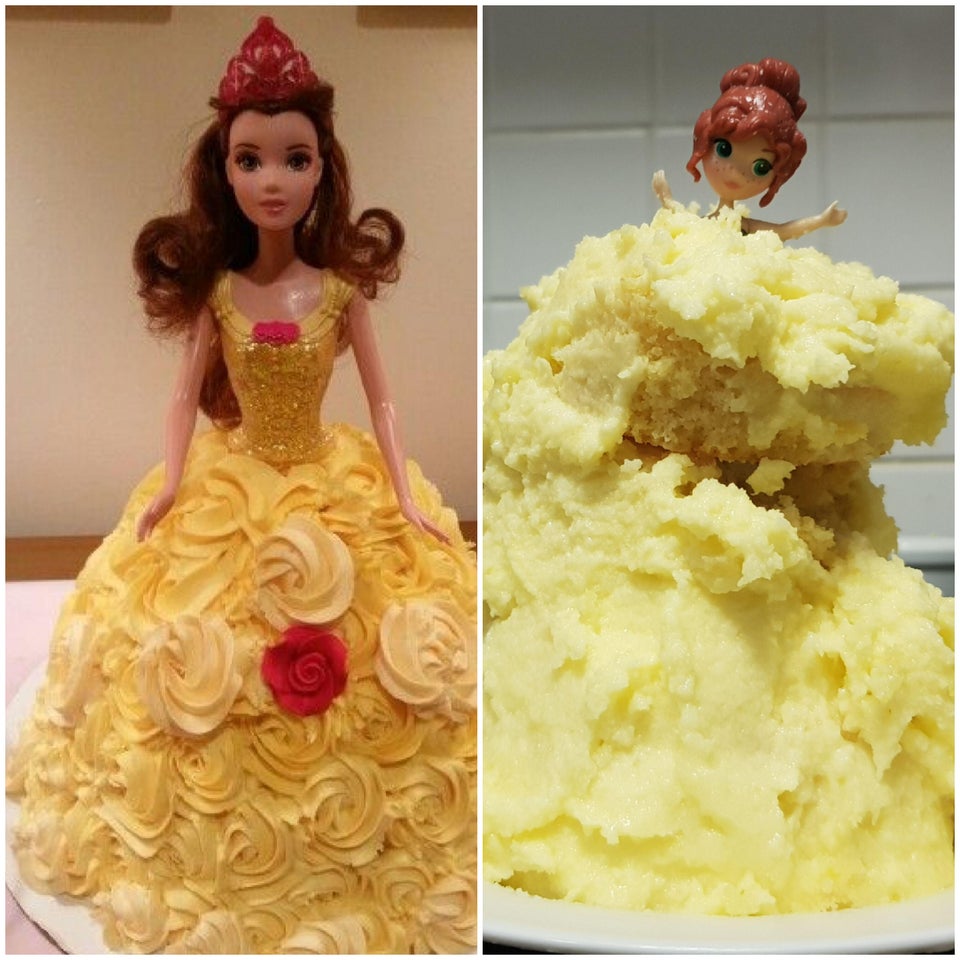 This is another trend in the world of cake making. You take a random doll, usually a Barbie, and make her a dress cake. The problem is that you need to cut the cake correctly so that it's shaped like a dress. However, this person didn't do much and thought it was alright. Better stick to simple cakes from now on!
CUPCAKE PUPPY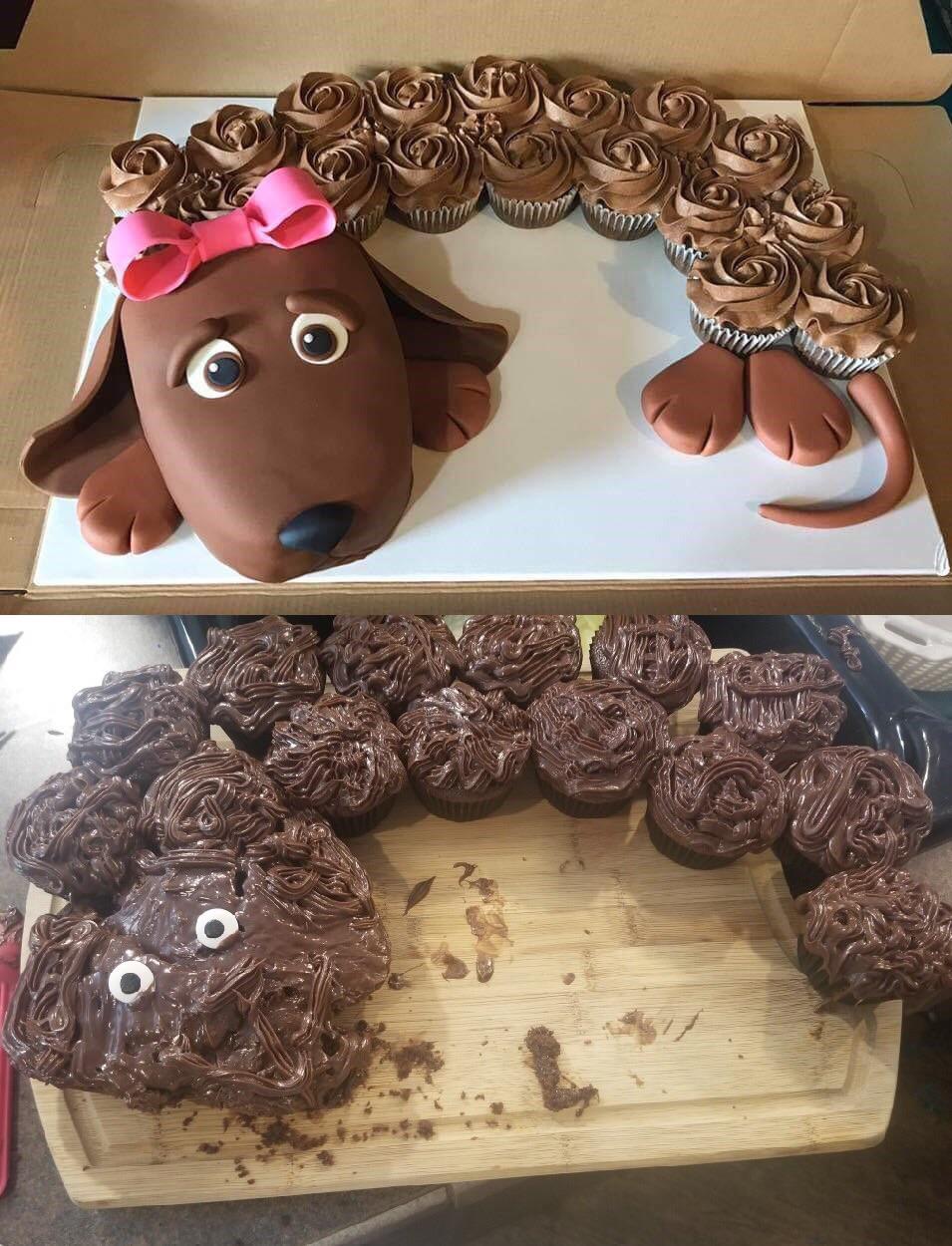 There are no words to describe this fail. Honestly, it seems like the cake maker got frustrated that day and gave up. The cupcakes don't look that bad, but the face is just crazy. It would have been better to make a simple cake with chocolate frosting. Poor puppy doesn't deserve this treatment. Luckily, it's super funny!
THE 'FROZEN' CASTLE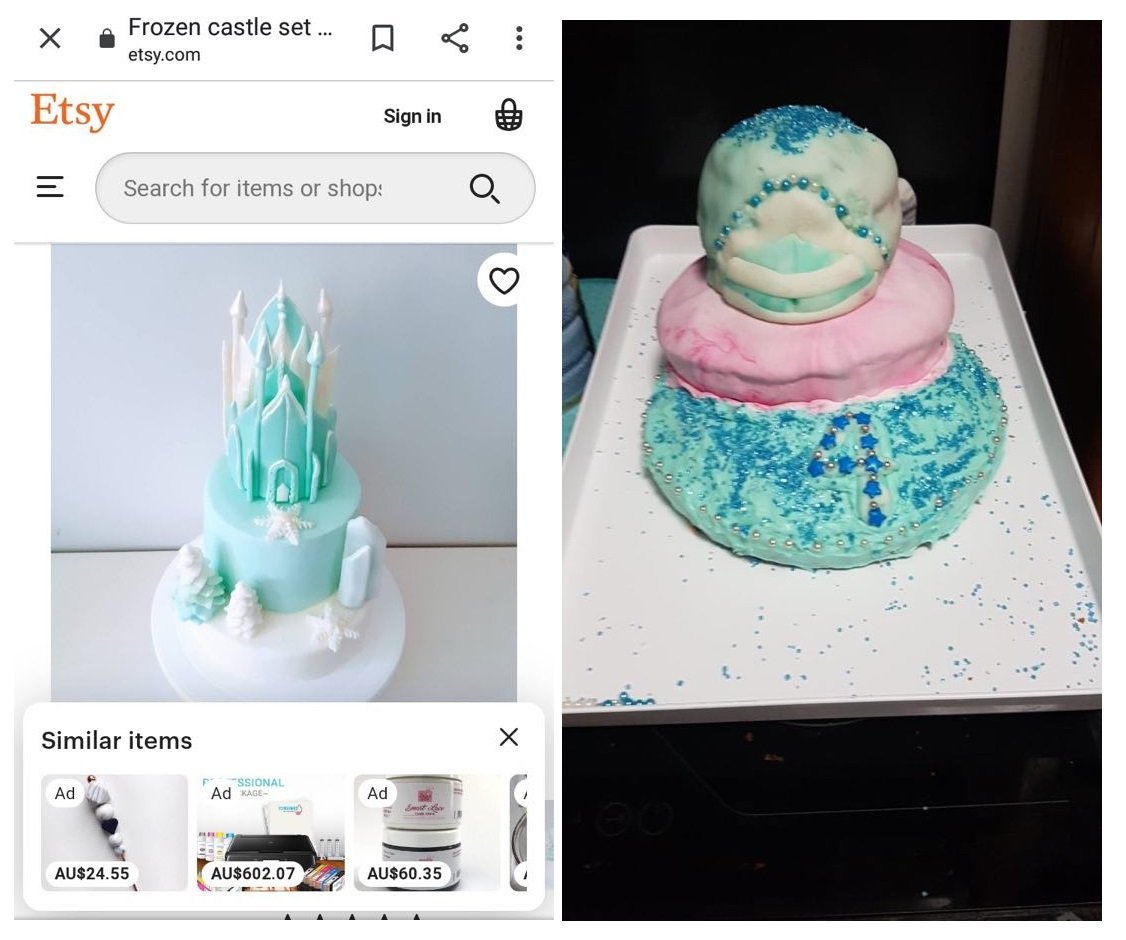 'Frozen' is a very common theme for girls' birthday parties. However, the original idea is a very ambitious one. You have to be familiar with the use of fondant, which is what covers the castle and the material you use to make an edible castle. The final result is so far from the idea that it's hard to know what exactly happened in that kitchen.
VALENTINE'S DAY CAKES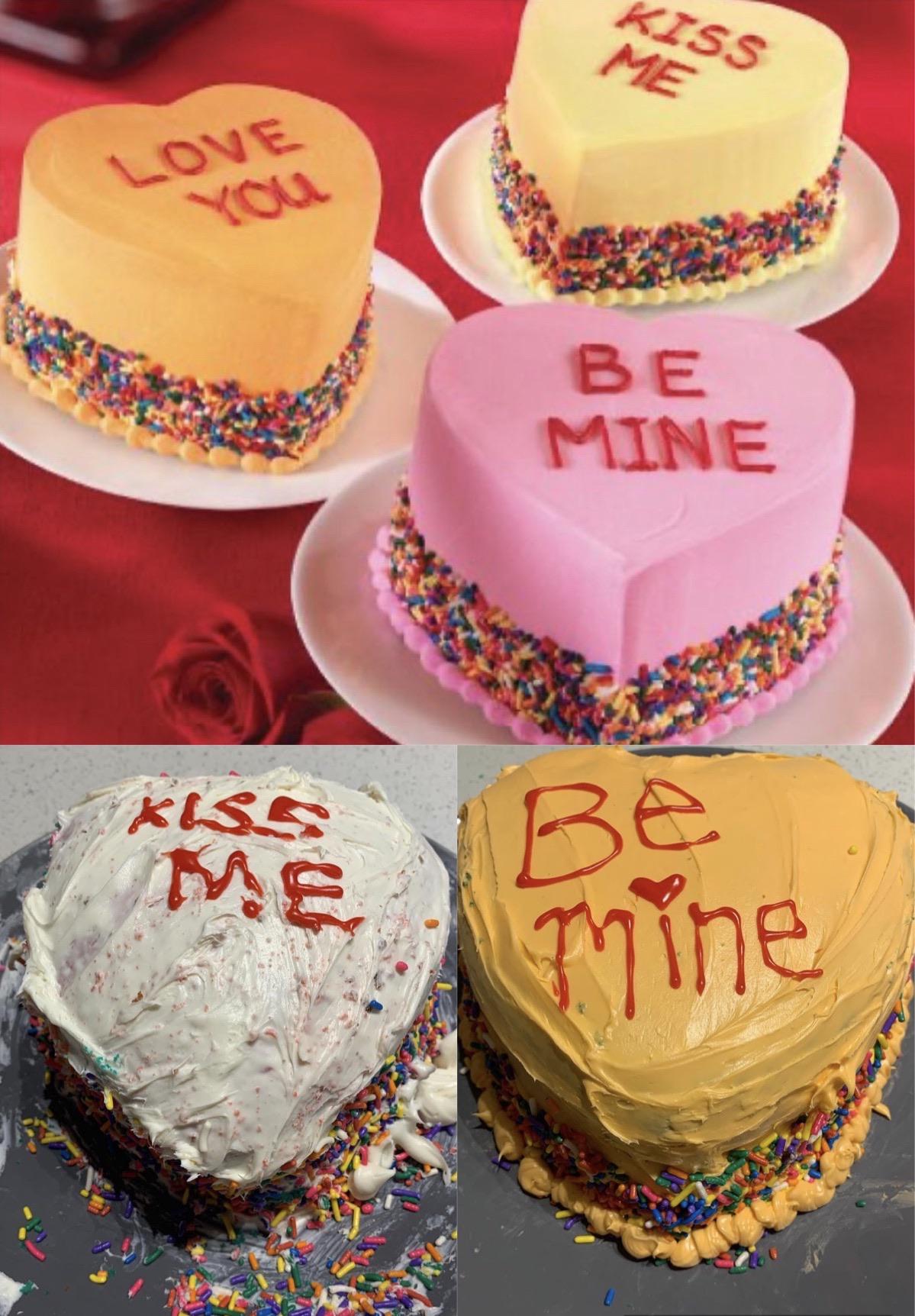 While these cakes were not exactly ambitious designs, they are not as easy as the picture makes it look. It actually takes some experience and the proper tools to make the frosting look smooth like the first picture. Additionally, you need a steady hand and practice to make writing like that. However, there's potential to improve!
THE RAINBOW CAKE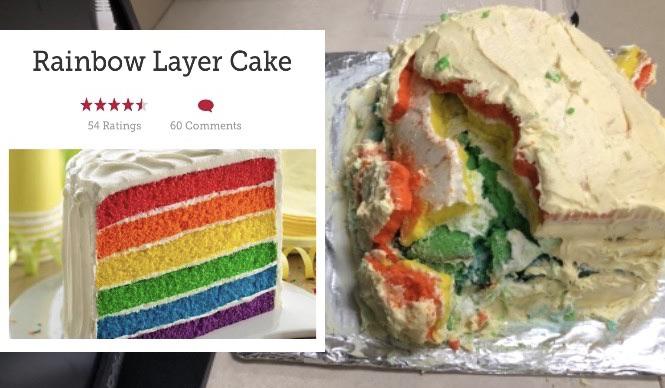 You have to wonder if there was some sort of earthquake that day. How did that cake get completely destroyed? Making a layered cake like that is not that hard. It just takes a little time because you have to bake them separately and cut them to put them on top of each other. Then, it's just white frosting. What happened here?
THE UNICORN CAKE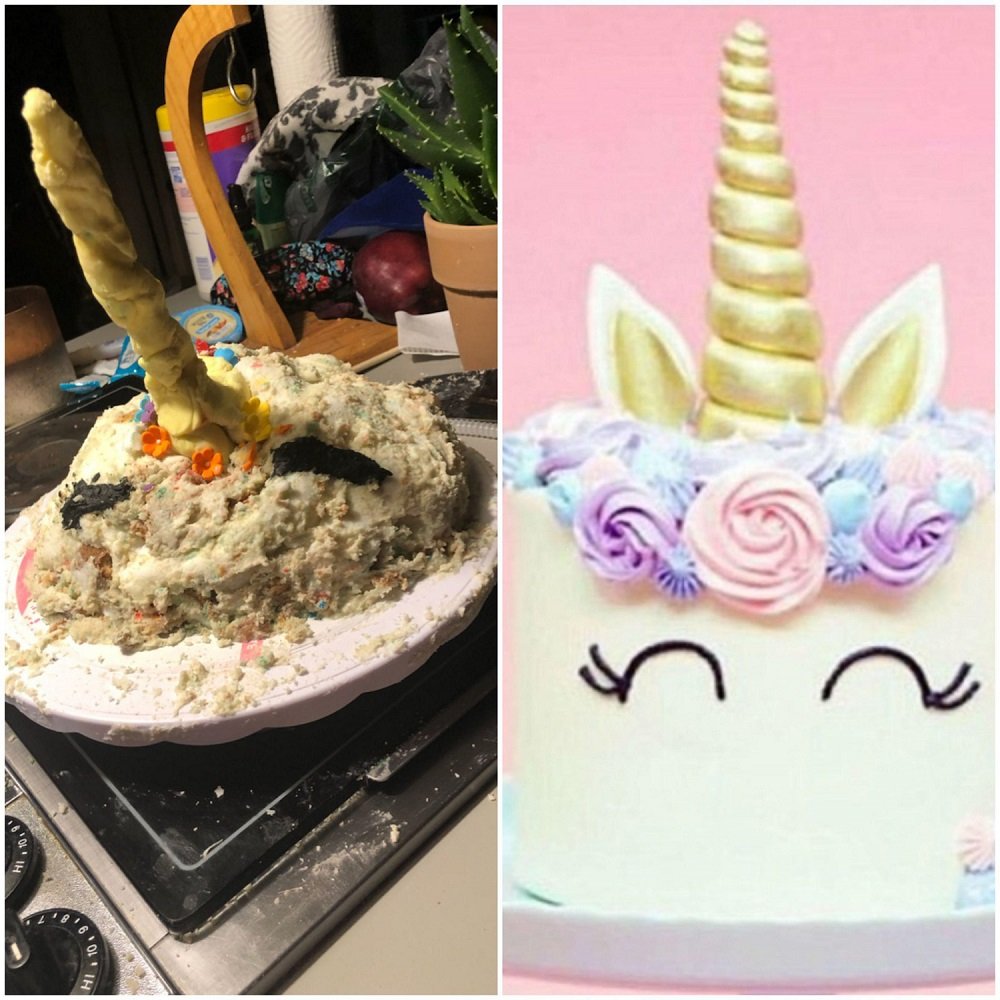 Lately, little girls are obsessed with unicorns. Everything is about them, and of course, they will always ask for cakes with unicorns. If you think about it, you can even make a white cake with just a few things and finish the unicorn. It doesn't have to look like the original idea. In this case, however, Redditor Rsa375 explained that their 10-year-old niece made it. That's ok! She has time to get better!
THE DINOSAUR CAKE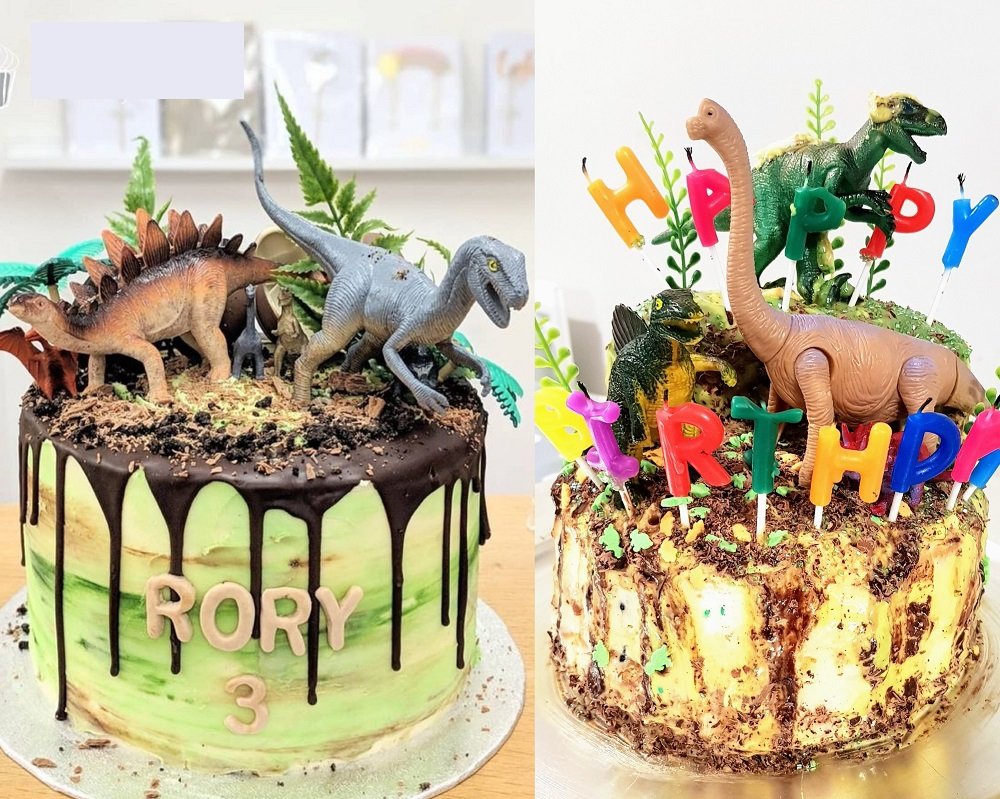 Just like 'Frozen' and unicorns are great themes for girls, dinosaurs have been the quintessential them for boys. While the top of the cake was really well arranged with the toys, the bottom is not exactly what they were expecting. But, as long as you don't show anyone the original idea, you can pretend that it was always supposed to look that way.
THE WISHING TREE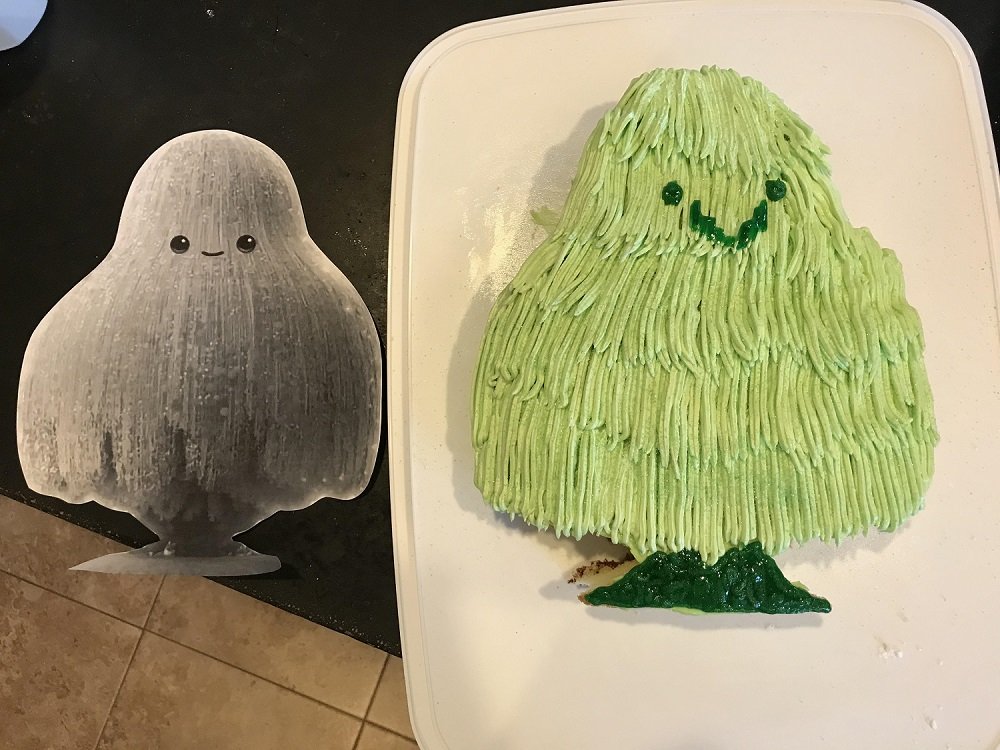 Redditor altusvires explained that this was her attempt at a Wishing Tree cake. You have to admit that it's not that bad, but if you compare it to a picture online, it's not the best. If you get technical, then you notice that the smile is too crooked, and the stump of the tree looks wrong. However, it is pretty cute. It could pass as a green Cousin Itt from 'The Addams Family.'
THE LOOT LLAMA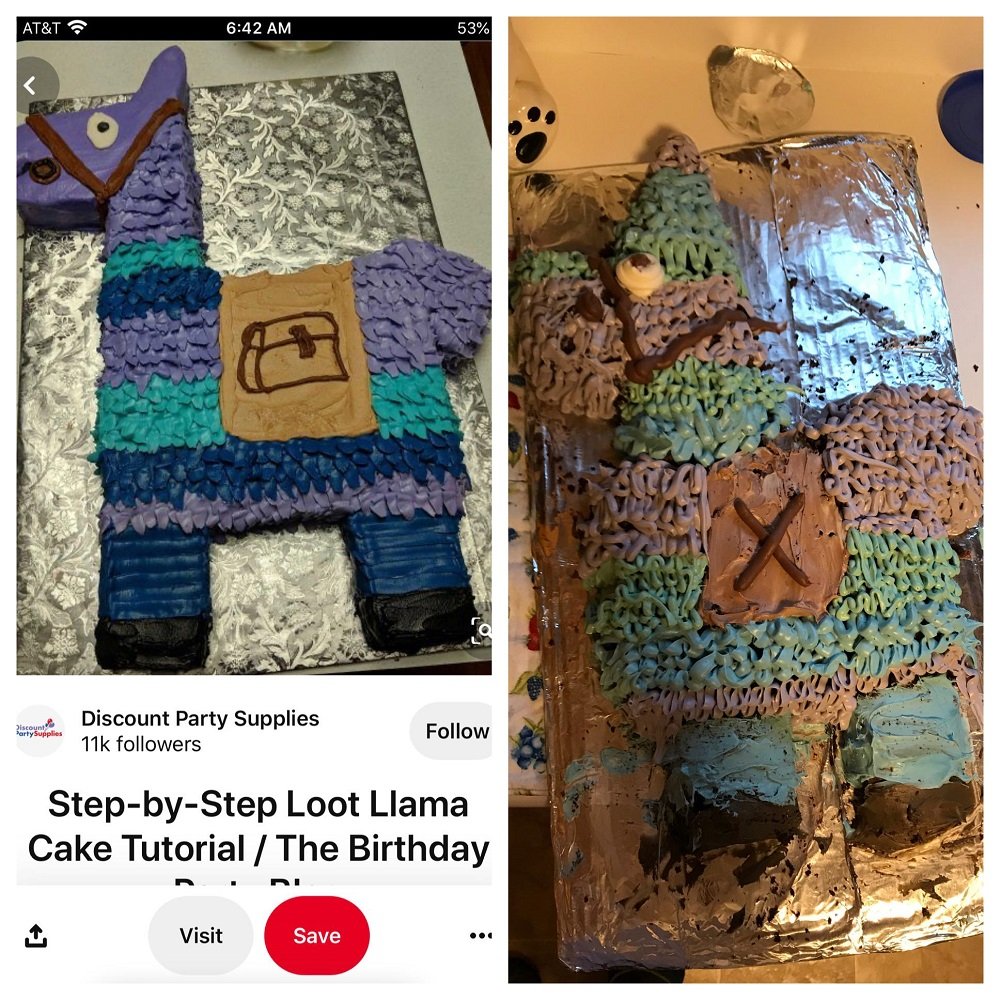 The original idea was not that difficult. You just have to watch out how you pipe the frosting. The problem here is that this person did not place the cake pieces correctly or didn't have enough. So the whole llama looks off. The blanket is in an odd place, and they gave it a weird-looking eye. It was a good try, though!
THE SURPRISE CAKE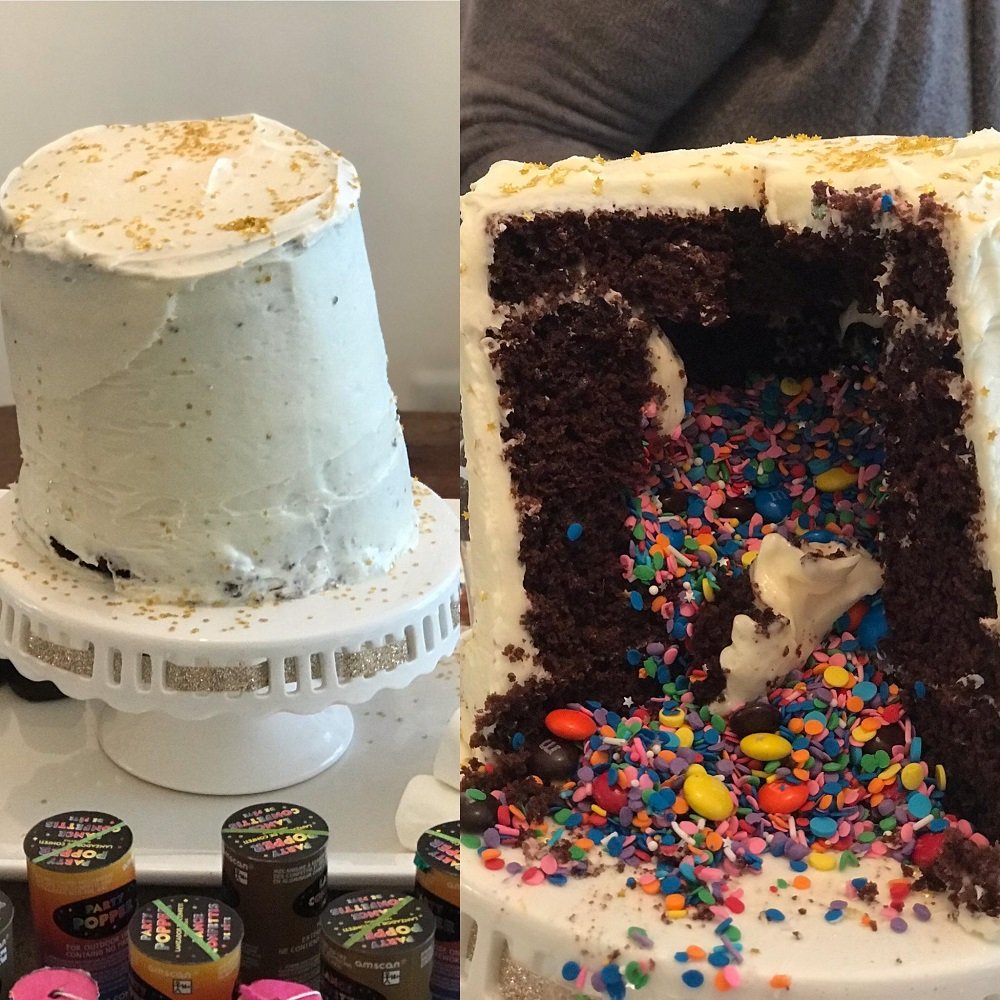 One excellent trend in cake-making is adding a surprise in the middle. Sometimes, it's a huge pile of Nutella that flows to the plate when they cut the cake. This time, it was Smarties and candies. However, were they trying to make the Leaning Tower of Pisa? It's possible that the cakes didn't line up correctly after adding the inside. But, there's huge potential! Just keep trying!
THE PERFECT NINJA TURTLE CAKE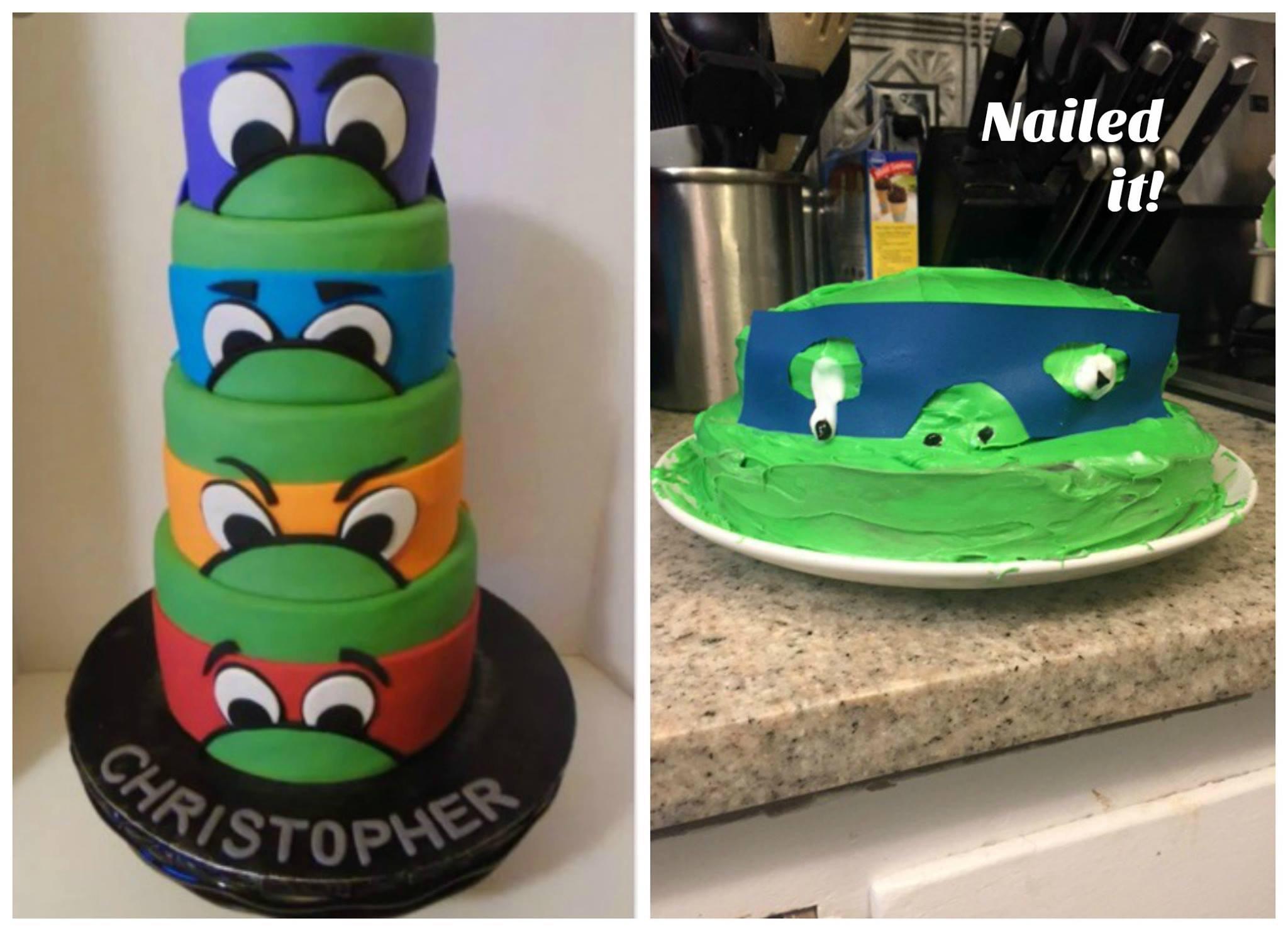 Well, the original idea is pretty ambitious. You need experience in fondant to truly make it happen. However, the attempt was a HUGE disaster. The first problem is that they used frosting instead of fondant. You can buy green fondant at the store and use that easily. At least, they realized that they could only make a one-tier cake but still.
THE POKE-BALL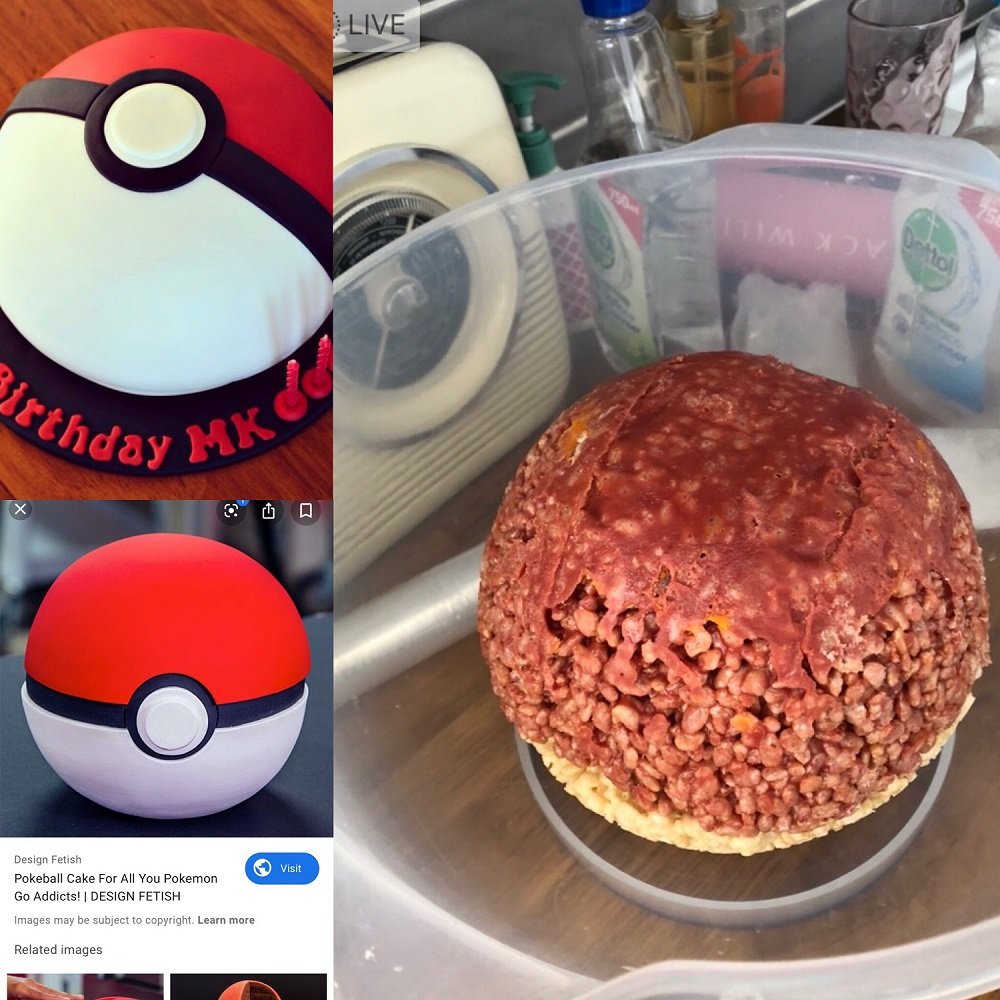 This is another failed attempt that cannot be described. Any fan of Pokemon would have killed for Poke-ball cake, but this one is not even close. One of the original ideas was more doable. It's a half-round cake with some colored fondant. However, they tried making a Rice Krispies cake with the second original option. That was never going to work.
THE DRAGON CAKE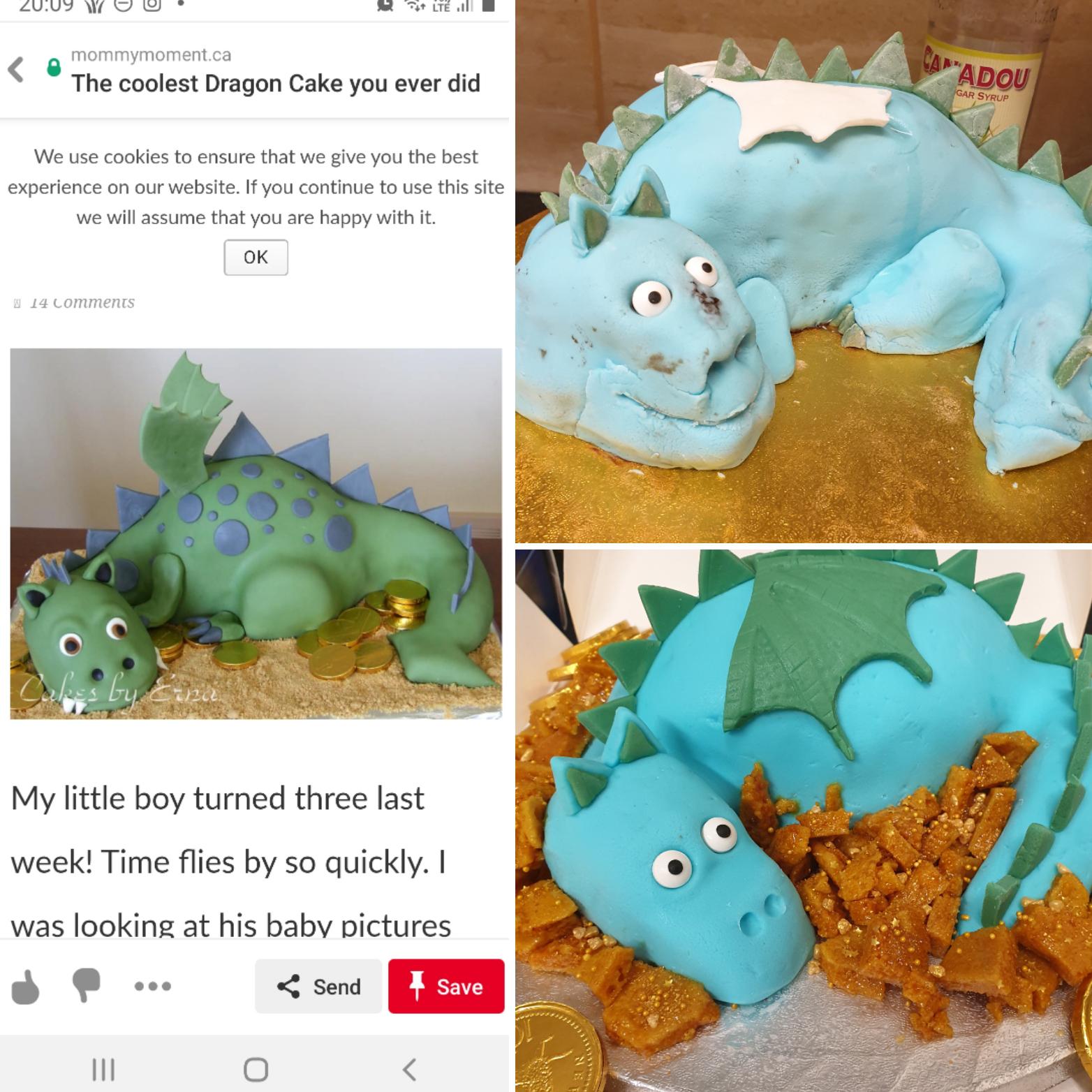 This is what happens when you try something several times. When it comes to baking, it's all about practice, practice, practice! The first attempt is absolutely hilarious, but the second was almost better than the original idea. You always learn from your mistakes. So, never give up trying to master baking and have fun too!
That was absolutely amazing. We have all failed at baking at some point. Let us know which one was the funniest in your opinion. If you liked this article, share it with your friends who need a good laugh today. See you next time!
Source: Reddit, Reddit, Reddit