Smart Duct Tape Hacks
Everyone knows that duct tape is a miracle product. It might be the one product out there that has literally a million uses. So, you may think you know every duct tape trick, but we'll bet that you're wrong. We've scoured the web for some of the more obscure and useful tricks for duct tape. Have you ever used it for skincare? Or to make clothing accessories? We're going to show you how! Let's get started! 
Make Dustpans More Efficient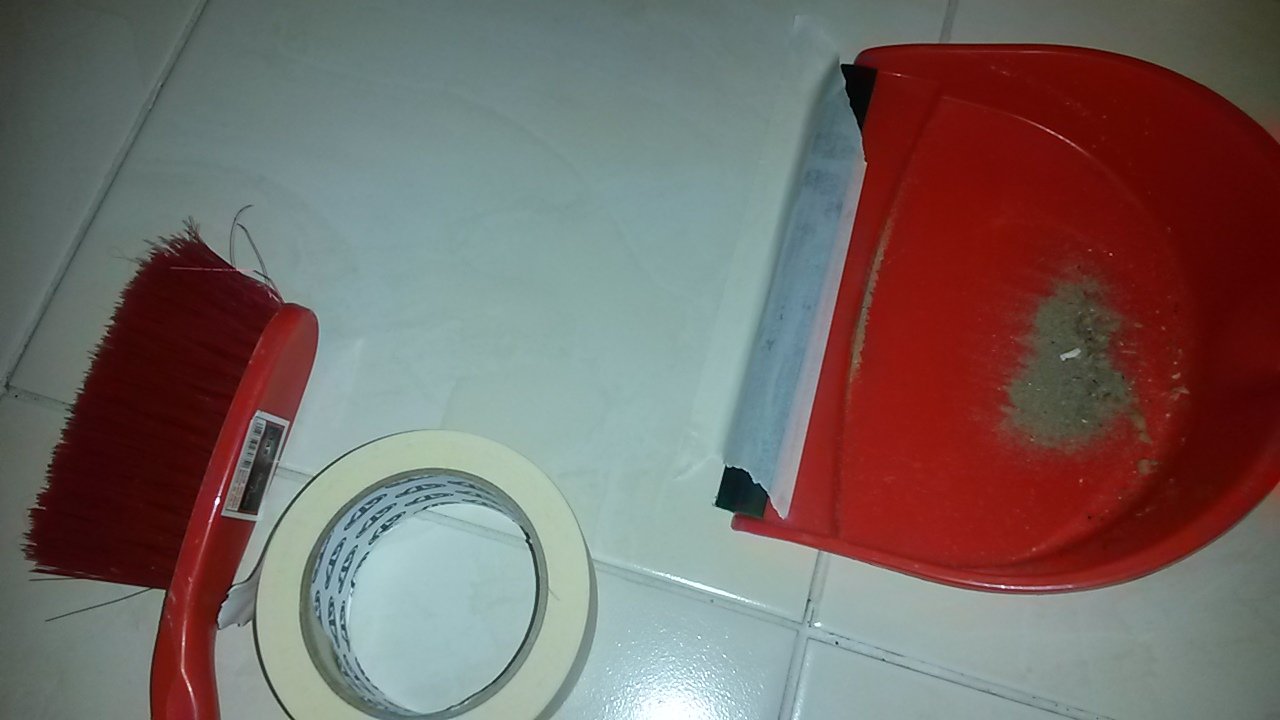 Sweeping up with a broom is a necessary, but tedious task. Also, you always tend to miss that little strip of dust between the floor and the dustpan. Try using duct tape to secure the front of the dustpan to the floor. Then, when you sweep, all of the dirt will go up the tape and straight into the dustpan. It fills the gap and you won't have to bend down as much either!
Click "Next Page" to see more hacks!