Funny "Dad Pranks"
Being a parent can be a rough job. Sometimes, the kids just don't want to listen. When that happens, you have two choices. The first choice is to yell louder. This usually doesn't work. The second choice is to do SOMETHING to get the kids to listen to you. These parents took the second choice and played pranks on their kids. Some of them are there to teach a lesson, and others are just silly. If you're a parent, maybe this article will give you some ideas! 
Tires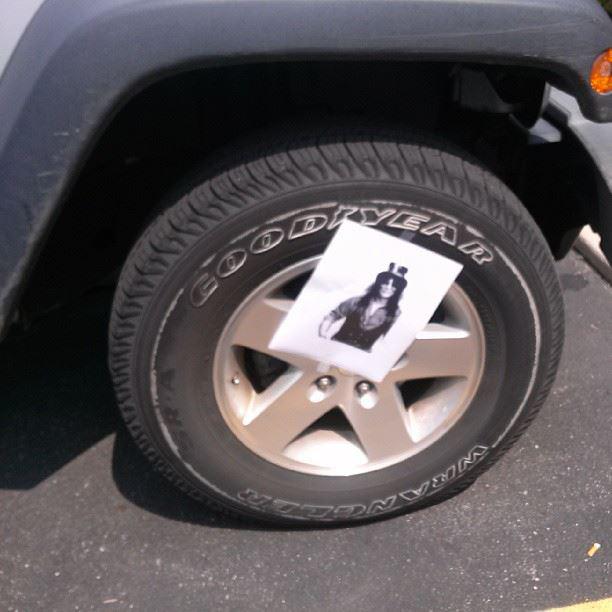 Apparently, this dad thought that his son needed to check out the damage to his tires. Get it yet? His tires have been "Slashed". We wonder if he placed a picture of a flower on the bar connecting the tires. It would be an "Axel Rose"!
Cakes Are Funny #1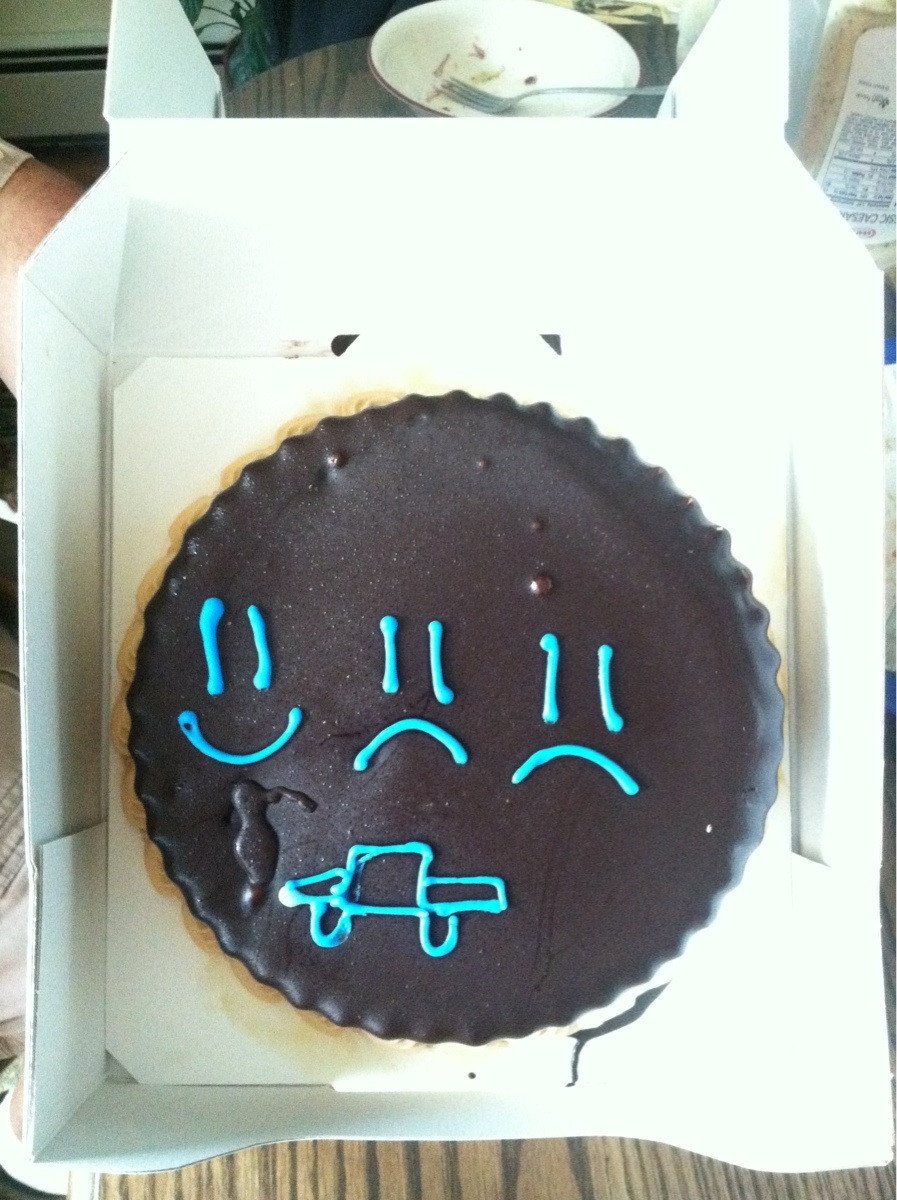 Apparently, this cake was supposed to celebrate a successful driving test for 17-year-old triplets. Only one of them passed the test though. They deserved a cake anyway. Well, one of them did and his father did his best to celebrate his achievement against his brothers.
Cakes Are Funny #2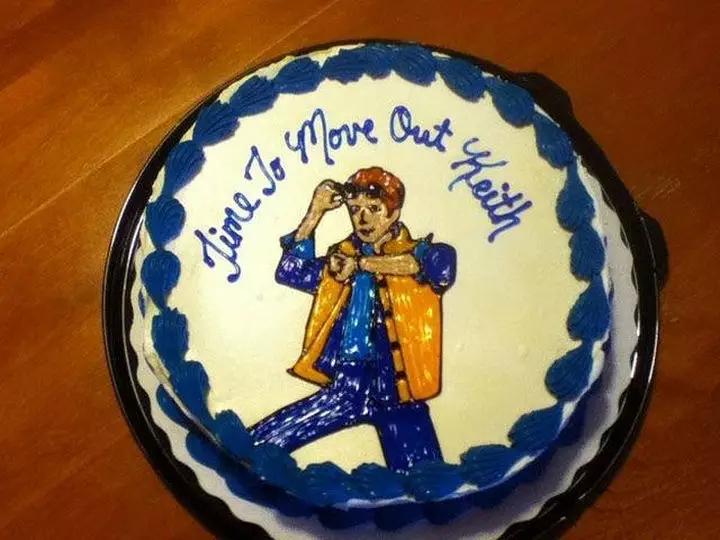 This is maybe the most passive-aggressive cake ever made. Or, the parents are celebrating his graduation and they decided to get him a cake. Let's just hope this wasn't a birthday cake. If it was, maybe they got him a Delorean.
Cakes Are Funny #3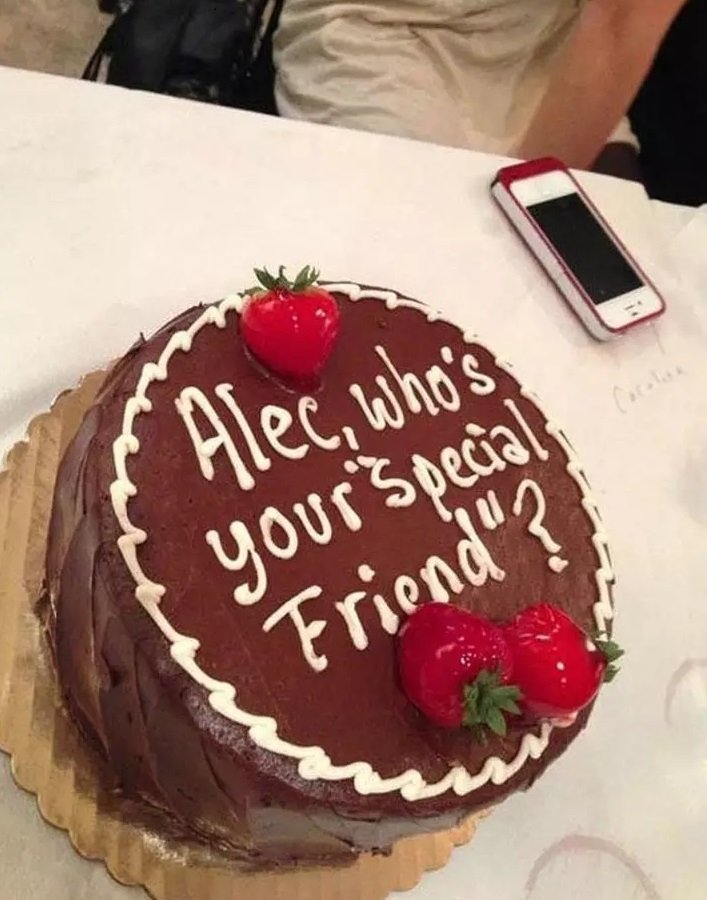 This apparently happened the first time that Alec brought a girl to his brother's birthday party. When you're too embarrassed to ask, we guess that a cake can do the job. The candied strawberries are a nice touch too. Dads can be fun, huh? 
A Dad Joke For Generations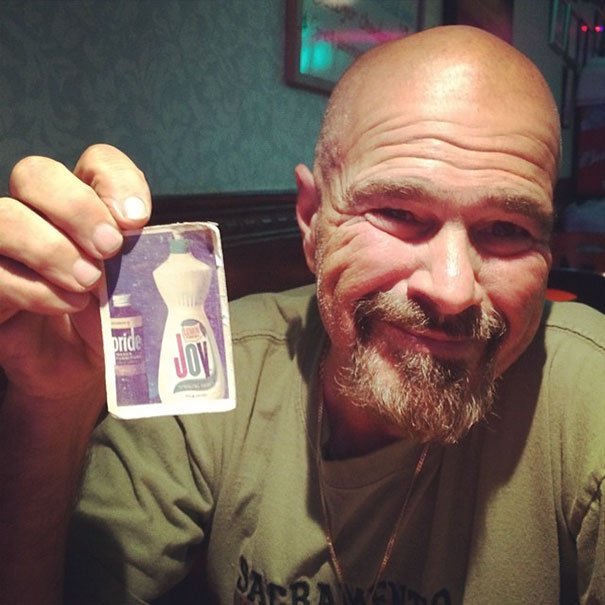 This dad is making a joke that has been around for generations. We'd guess that even the picture is a treasured family heirloom. If you don't get it, someone asked this dad to see a picture of his "Pride and Joy". If you're going to make a joke this lame, at least get a new picture. 
Photo Bomber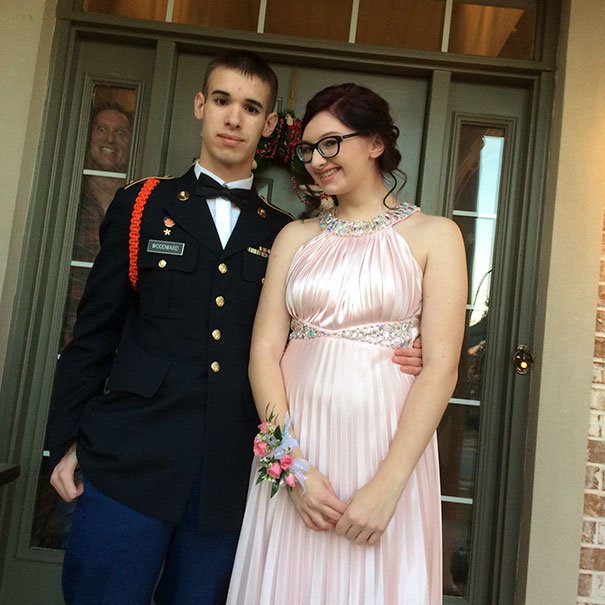 Some dads are WAY too overprotective of their daughters, and this guy proves it. Let's say that something does happen to his daughter at the military ball. Does he really think that looking like Jack Nicholson in The Shining is a good idea? It would be better to just lay low. No one will suspect you that way.
Leaving On A Jet Plane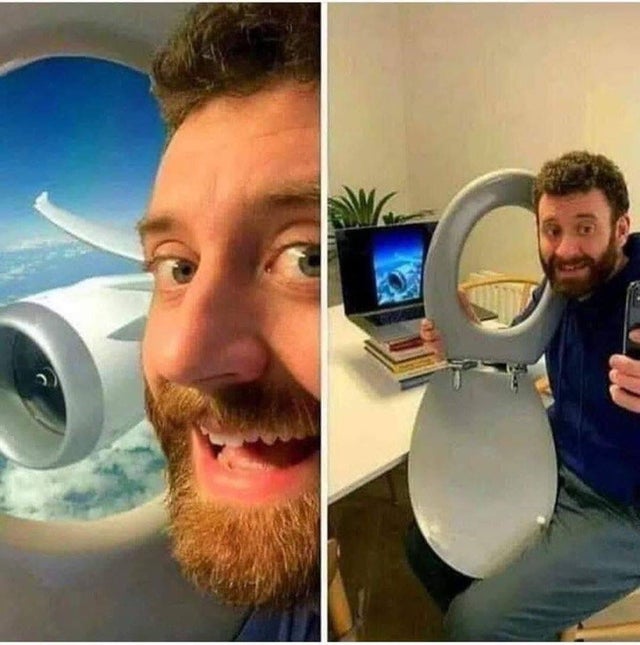 This is what happens when you threaten to cancel the trip to Disneyland when the kids are fighting. No one really follows through with that kind of threat, but you can make it look like you did. He's probably hiding out in the basement for a week while the kids cut it out. Even dad needs a break sometimes.
Sometimes, Kids Are Funny Too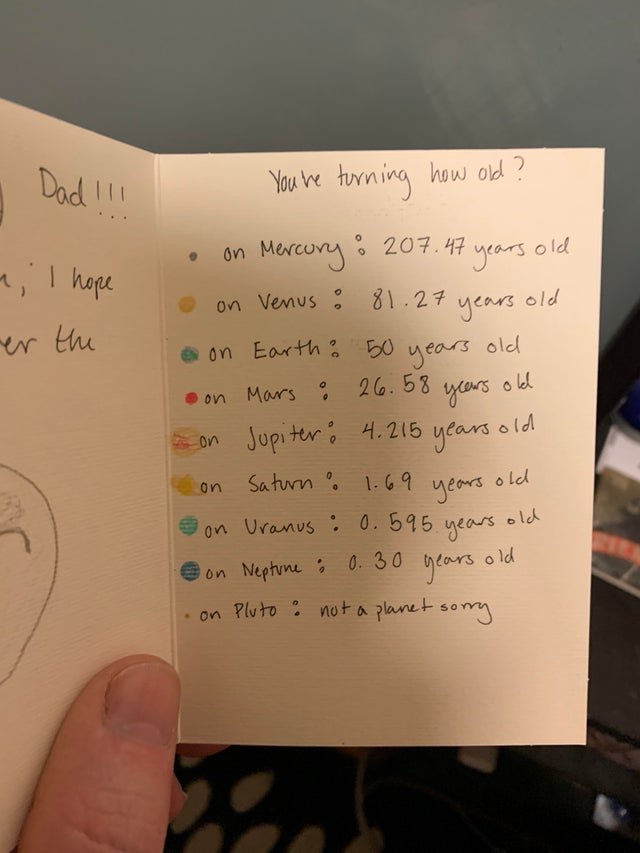 After putting his daughter through college, it's nice to see that he got something for his money. She's an astrophysicist now and decided to tell her dad EXACTLY how old he was. Nothing softens a 50th birthday like knowing that you're still 25 - on Mars.
It Also Works On The Neighbors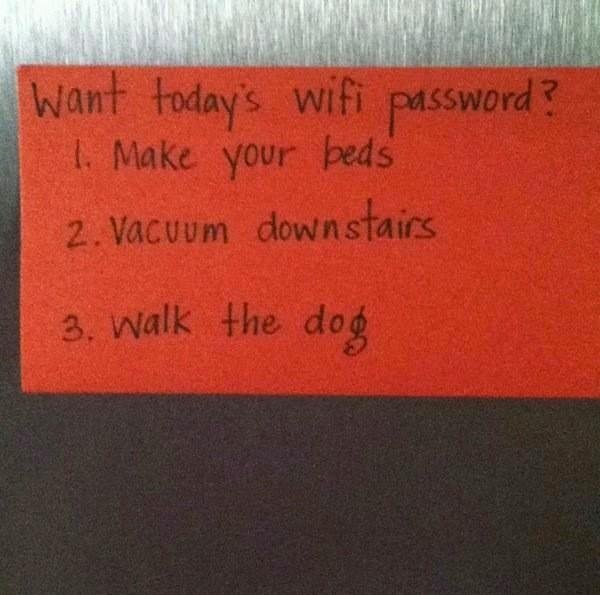 Did someone say that their kids don't want to do their chores? In this family, it seems as if the parents have found a great way to motivate the kids. After all, with no wifi to use, what else are the kids going to do? Read a book? Nah...
New Phone Case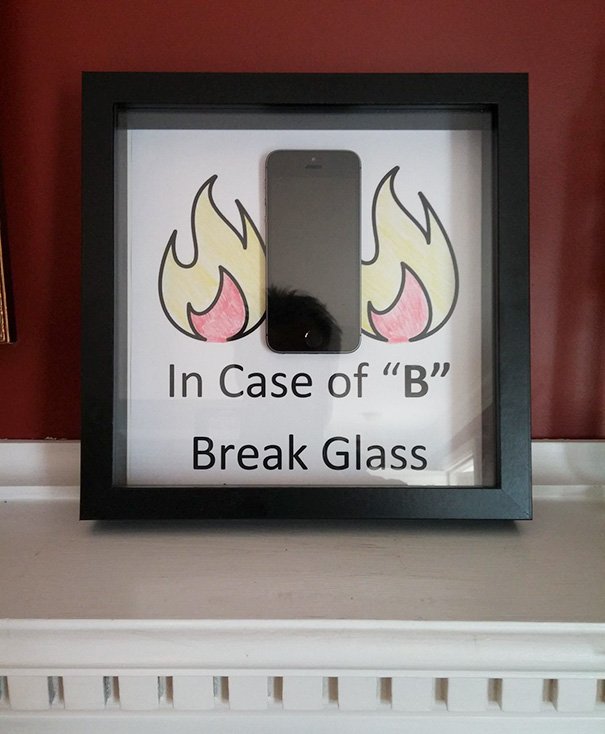 If you have kids that are getting bad grades in school, taking away a privilege might help motivate them. This dad had a daughter who was getting a D- in math. He snuck in, grabbed her phone one night, and she woke up to this. He should have just given her a flip phone. That's far more humiliating.
All The Dad Jokes In One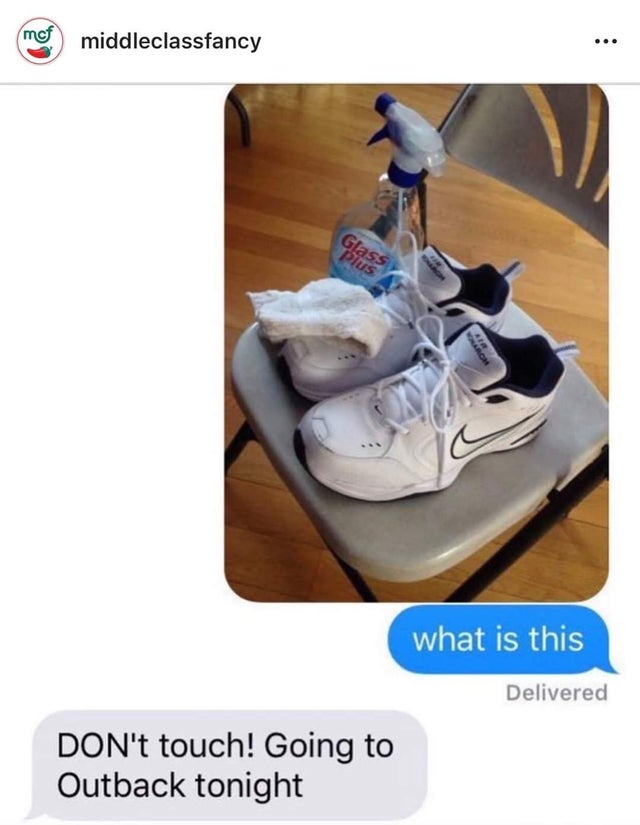 Could there be a more "dad" thing to do? Using a household cleaner inappropriately. Check. Leaving them out to embarrass the kids. Check. Going to Outback Steakhouse as a fancy restaurant. Check. The only way this could get any more "dad-like" is if it involved a terrible pun
We hope you enjoyed these pictures of parents joking around with their kids. We're sure as they get older, the kids will enjoy them too. Maybe this article even gave you some ideas on joking around with your kids. If it did, please share it with your friends. Thanks for reading!
Sources: Daddit, Reddit/Funny, DailyMail, WinkGo