Make Your Long-Haul Flights More Comfortable
Do you spend a lot of time on planes flying long distances? Or are you preparing for your first long journey in the sky? We know flying, especially long-haul, can be pretty uncomfortable, but many seasoned travelers have come up with useful tricks to ease the journey as much as possible. Some of them might even make you enjoy that 15-hour flight! Read on for a few of the best tips out there for making long-haul flights as manageable as possible!
Dress Appropriately
Airport and flight attire is a real thing, and you might want to avoid anything that makes you feel constricted in your clothing. Skip the jeans and formal shirts, even if you are traveling for work. Instead, bring a dedicated flight outfit which should consist of soft and stretchy pants, a loose t-shirt, a warm jumper for the air conditioning (even if traveling in the peak of summer), and a scarf for extra warmth. Clothing really makes one of the biggest differences in how comfortable your flight is. Make sure you get it right!
Layer Up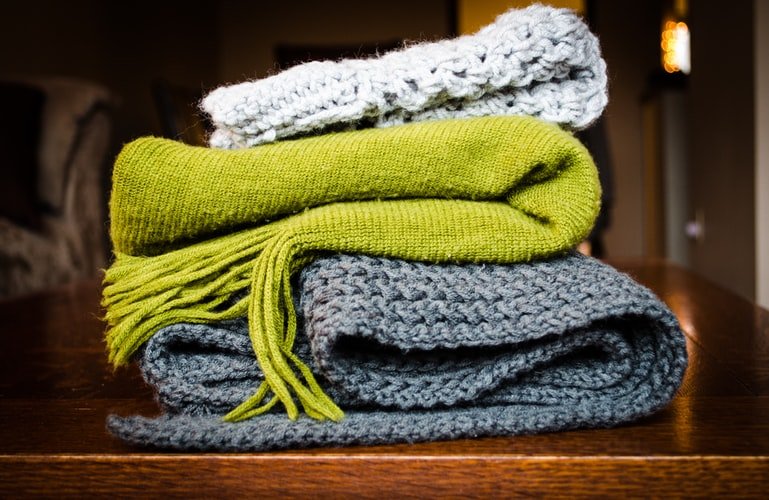 This tip just highlights the importance of dressing comfy for that long-haul flight. Expert tip- layer up! Layers are great for travel, as climates often rapidly change, and airplane temperatures tend to go from freezing to boiling within a matter of minutes. Be prepared! If you bring a lot of layers, you won't freeze if it gets too cold, and if it is too hot, you can also use the extra clothing as pillows or blankets.
Pick The Right Shoes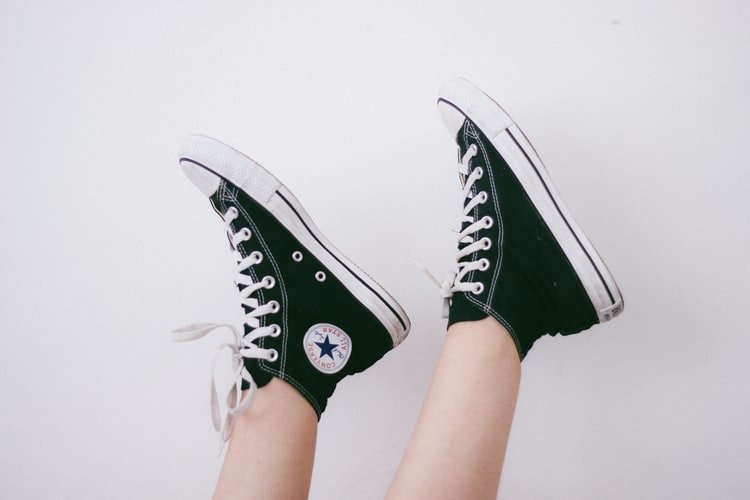 Just like clothing, shoes are also an important part of your flight outfit. You want to steer clear of heels or chunky boots, as chances are you will need to rush to your gate or through security at some point. It's very likely you will need to take your shoes off once on the plane to get comfy, so don't bring ones that are complicated to take off and put back on. Aim for breathability and lightness.
Check-In In Advance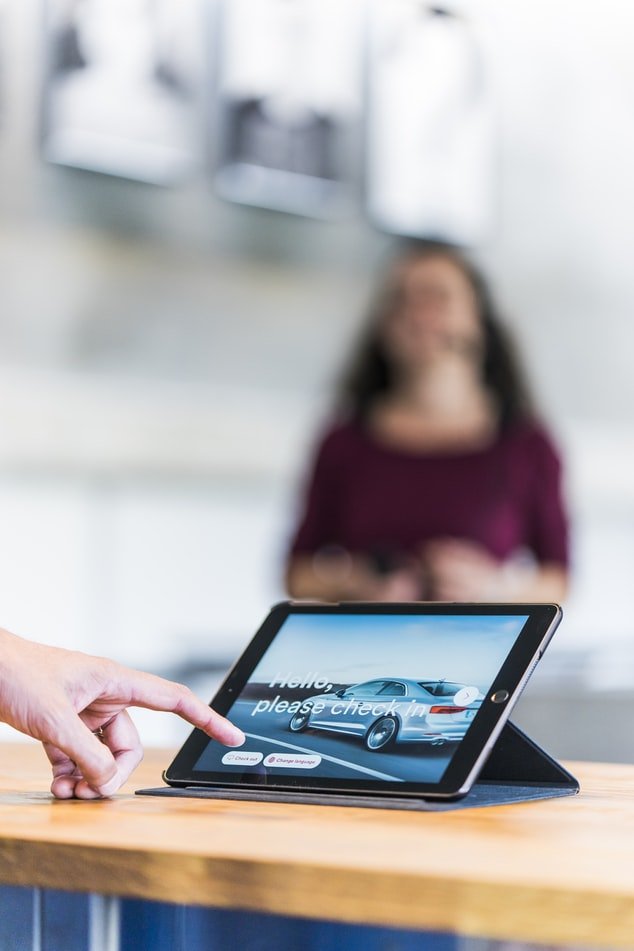 Eliminating as much stress from your journey as possible is vital. This is why you should check-in early, and avoid queuing up at the airport to do it. If you have luggage, you will simply need to drop it off at the desk, and off you go to security. This will give you more time to browse the stores or charge your phone one last time. Don't forget to make use of the airline app for check-in too. Most operators now offer this seamless service. 
Pick The Right Seat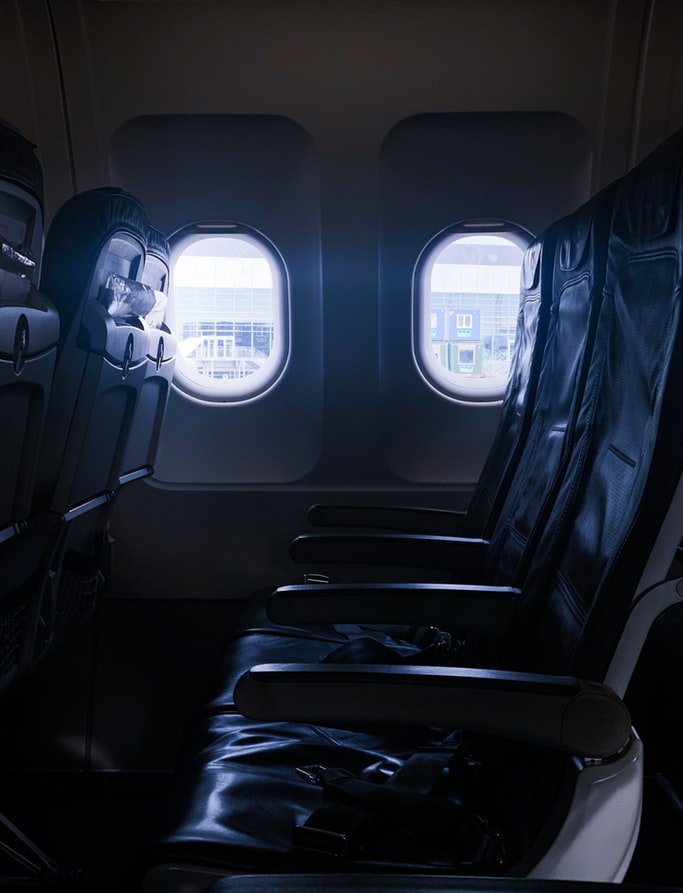 Picking the right seat on a plane is a little bit of an art, and for everyone, that art might look different. It highly depends on your personal preferences, but there are some general tips to keep in mind. For example, if you know you like to stand up and stretch often, you might want to opt for the aisle seat instead of the window. On the other hand, if you know you are most likely to sleep through the majority of the flight, definitely get yourself a window seat. The back seats also tend to be less packed, as airlines start filling the plane from front to back. If you are looking to snag that three-seater just for yourself, book the last seat in the plane.
Ask About Seats Again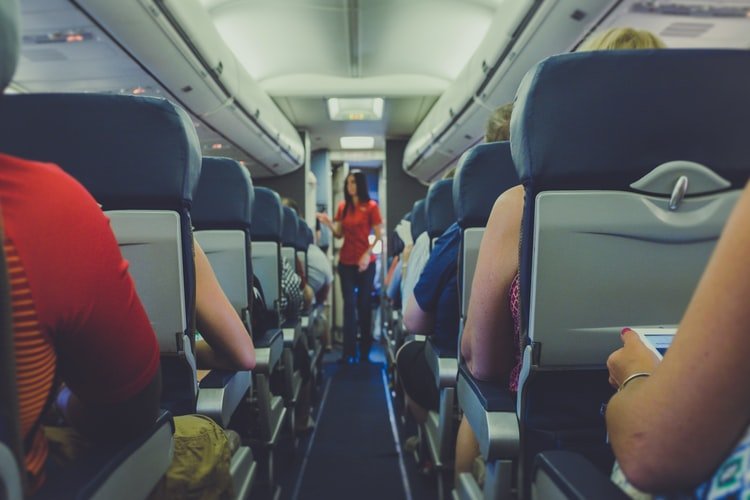 If you didn't manage to get the seat you wanted when you were checking in, don't worry, there might still be hope. Even if the check-in system showed a full flight, the agents at the gate will be able to tell you if there is really nothing free. You might get lucky and score an empty row seat, or even better, an exit seat with plenty of legroom. Always ask, you never know!
Bring A Travel Kit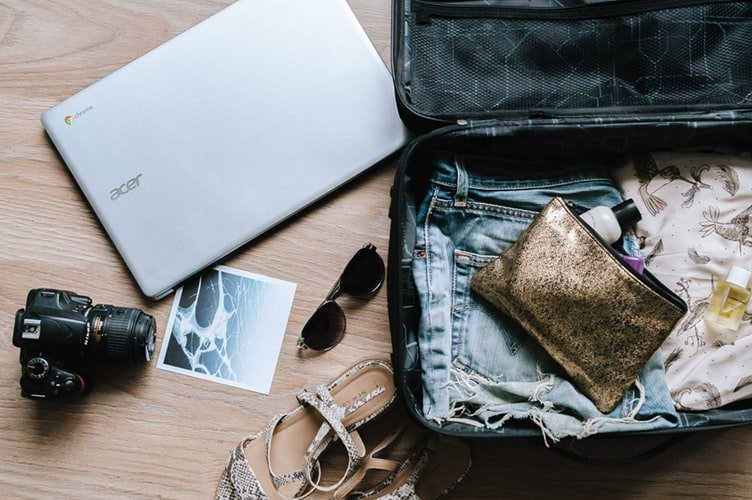 Make your long-haul flight comfortable by stocking up on all the things you find useful. You should also add some small luxuries to your onboard travel kit. Toothbrush, deodorant, or hairbrush might be some essentials, but don't forget about a sleeping mask if you are a light sleeper, earplugs for noise, small perfume or essential oil for comfort, or your favorite face cream for pampering.
Pack Extra Socks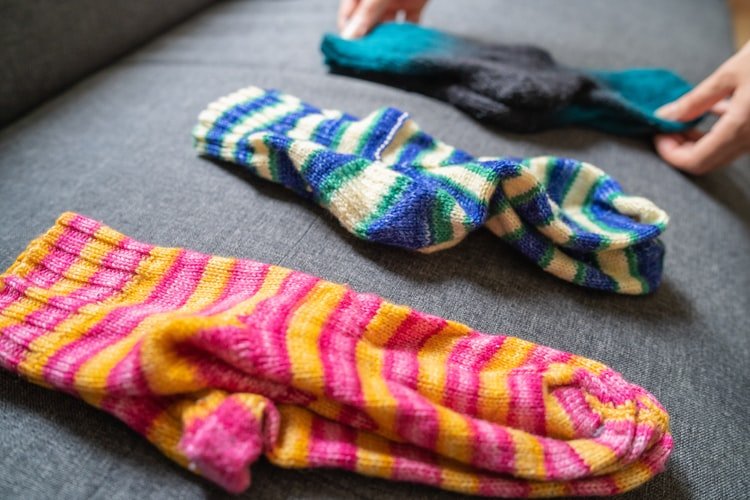 Something that should never be missing from your travel kit is extra socks. You will get sweaty while traveling, and there is nothing worse than socks that feel like you've worn them for three days straight. Simply bring an extra pair of comfy socks for the plane, and change them immediately as you board. You will feel fresh and comfortable right away.
Pack Snacks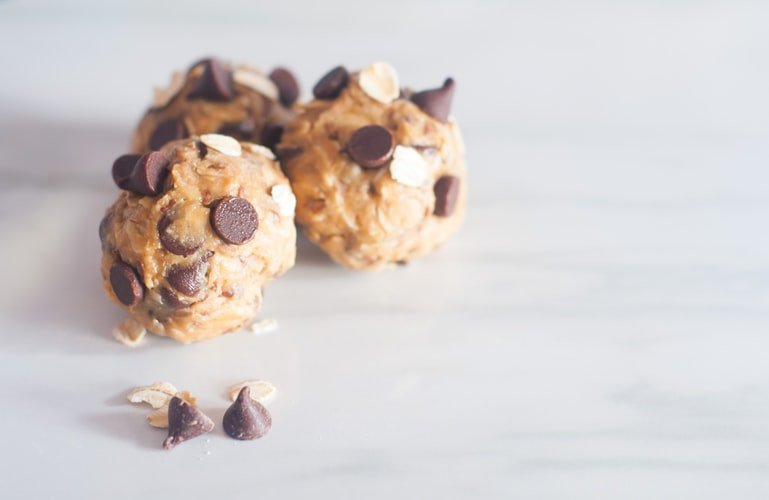 You might think there will be enough food on board, but trust us, there never is. Long-haul flights get boring, and sometimes the only thing to do is to eat. Bring your own snacks which don't take much space and which will last you the whole journey. If you can, try to pick the healthiest thing in the supermarket snack aisle. Organic energy bars, nuts, dried fruits, or even chopped carrots or peppers make great and nutritious snacks that are easily packable as well.
Hydration Is Key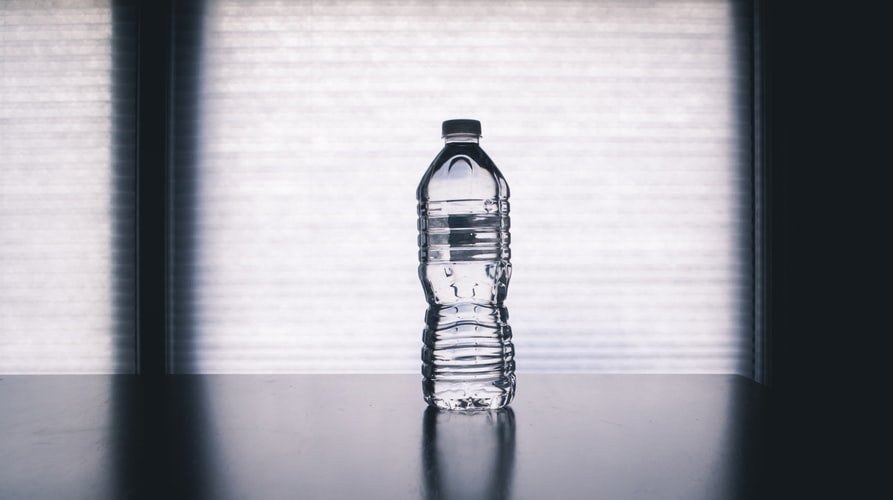 Plane air is notoriously terrible, and you will get severely dehydrated if you don't keep up with your fluid intake. To combat the dry and air-conditioned air, you need to make sure to have enough to drink and to drink regularly. Long-haul flights always offer water, so you can ask the flight attendants for a few cups every hour, even if food service is not going by. It's important to try and avoid alcohol, coffee, or a lot of sugar, as these tend to dehydrate you even more, so best stick to pure bottled water.
Bring Your Own Reusable Bottle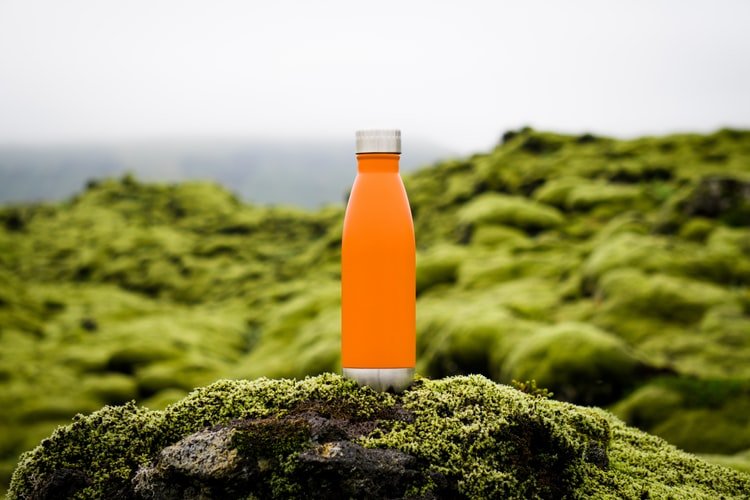 One of the best tricks out there for plane travel of any kind is bringing your own reusable water bottle or coffee cup. As flight attendants will very gladly fill it up with water or even coffee or tea if you ask, it is the best accessory to have with you. You won't have to wait for food service to be passing to ask for your fluids, and you can enjoy a warm coffee for the duration of the flight. 
Bring Movies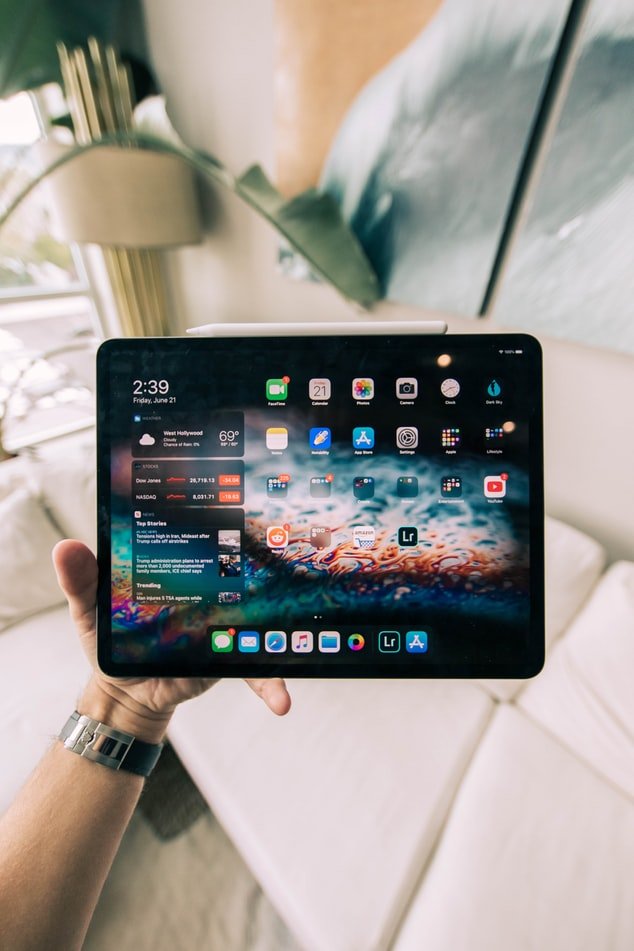 Yes, long-haul flights do have entertainment on board, but the quality of the screens tends to be terrible, often taking away from your movie viewing experience. If you own a tablet or are traveling with your computer, simply stock it up with some of the movies or TV shows you were most looking forward to seeing, and you will have your own personal entertainment system. No passenger announcements will disturb your movie watching anymore.
Podcast It Up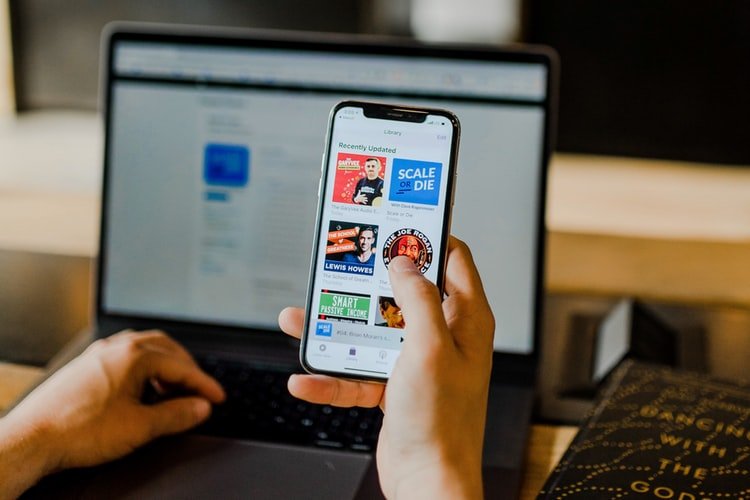 If you are worried about your battery life, which can get depleted very fast if watching a video, go for podcasts, they barely eat up any battery and will keep you entertained for hours. You can download a few episodes onto your phone, and you will be set. Make sure to get a wider variety of podcast topics, as you never know what you will be in the mood for, and once on the plane.
Avoid Plane Blankets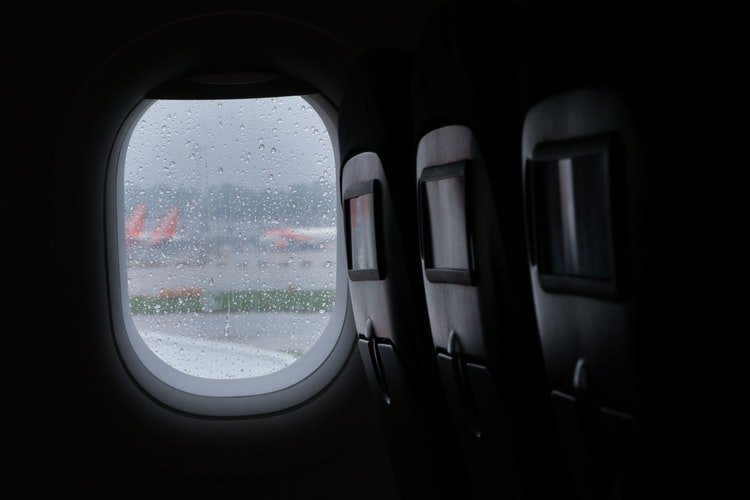 Long-haul flights tend to offer plane blankets and pillows for the passengers. But if you care about hygiene, you might want to avoid taking them. They rarely get washed and are repeatedly used by many people, so probably not the best choice you can make for your health, especially if you are sensitive to these kinds of things. Just bring your own.
Stretch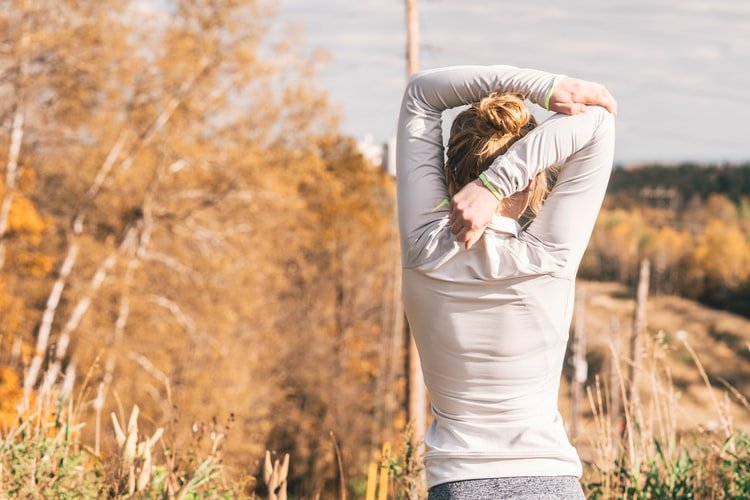 We can't stress enough how important regular stretching is on a long-haul flight! Sitting for long periods of time will wreak havoc on your spine, and you want to make sure you get it mobilized as much as possible. Stretching is also great for blood flow which tends to get constricted, especially to your limbs whenever you fly. You should be getting up from your seat every hour for a few minutes, doing some basic stretches in the aisle. Don't mind the curious onlookers, they will soon join you too if you break the ice.
Long-haul flying can be daunting, and many of us dread spending such hours onboard a plane. But there are ways to make your journey more comfortable, and once knowing them, you should apply them without exception. Your flights will soon become painless, and you will soon enough start adding even more little hacks to your own trips. Make it personal, and make it enjoyable!
Sources: DrivePedia, Smart Travel, Mentalfloss, Travel and Leisure