Unique Hotels Around The World
Traveling to specific destinations can often be guided by the beautiful sights or the stunning nature they offer, but what if hotel tourism was the main reason you would visit a certain place? There are just so many unique accommodations all over the world these days, with hotels trying to compete for the title of the most unusual, and many people do travel to them just to have an overnight experience there. We have a few of the most interesting ones!
InterContinental Shanghai, China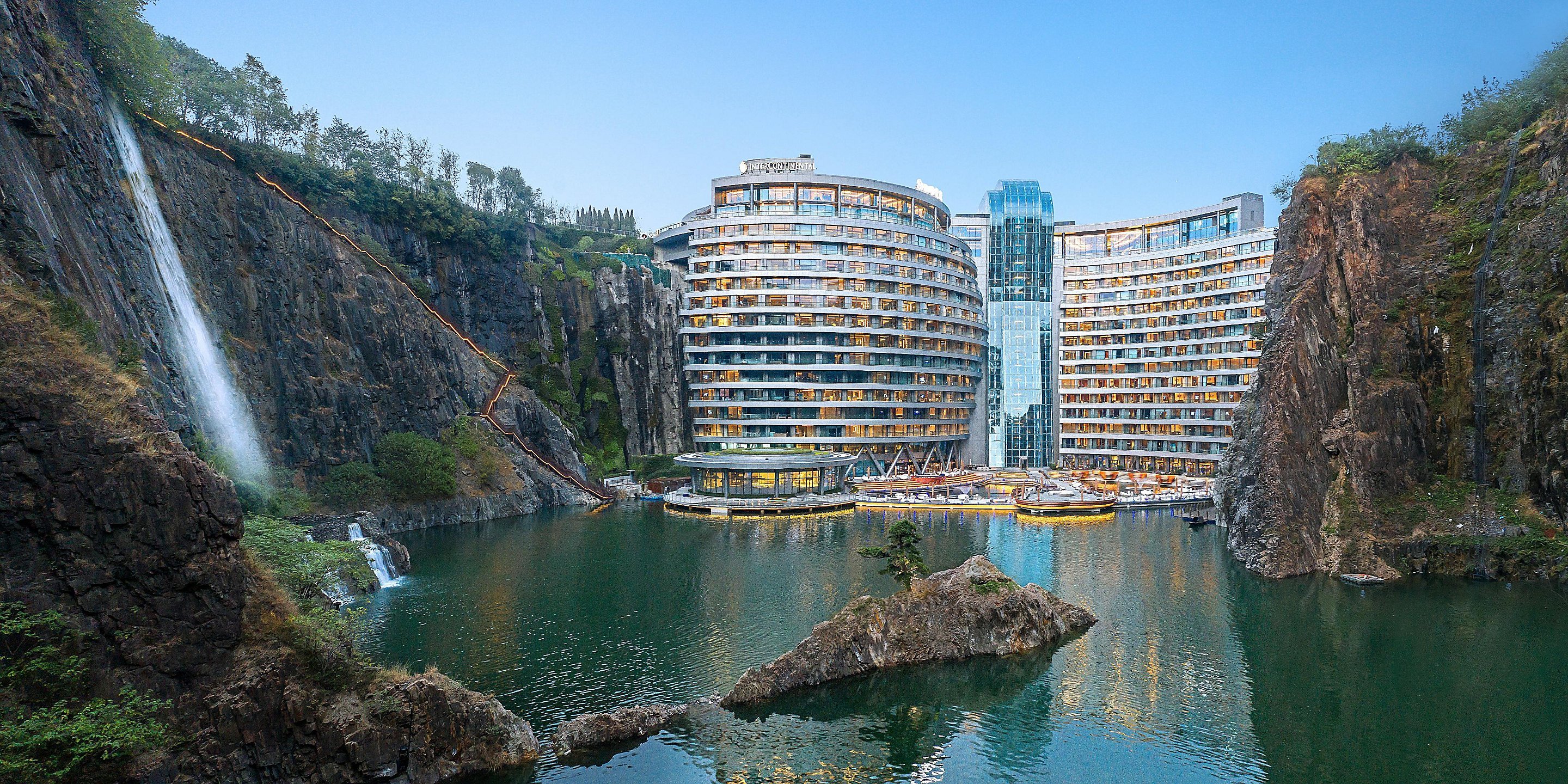 We are blown away by this stunning feat of architecture in China! The InterContinental Hotel in Shanghai has been built into an abandoned quarry and features water and waterfall views all around. It's first two floors also sit underground, and in a city like Shanghai, where most of the buildings reach the sky, this seems like a refreshing change. 
Happy Nomads Yurt Camp & Hostel, Kyrgyzstan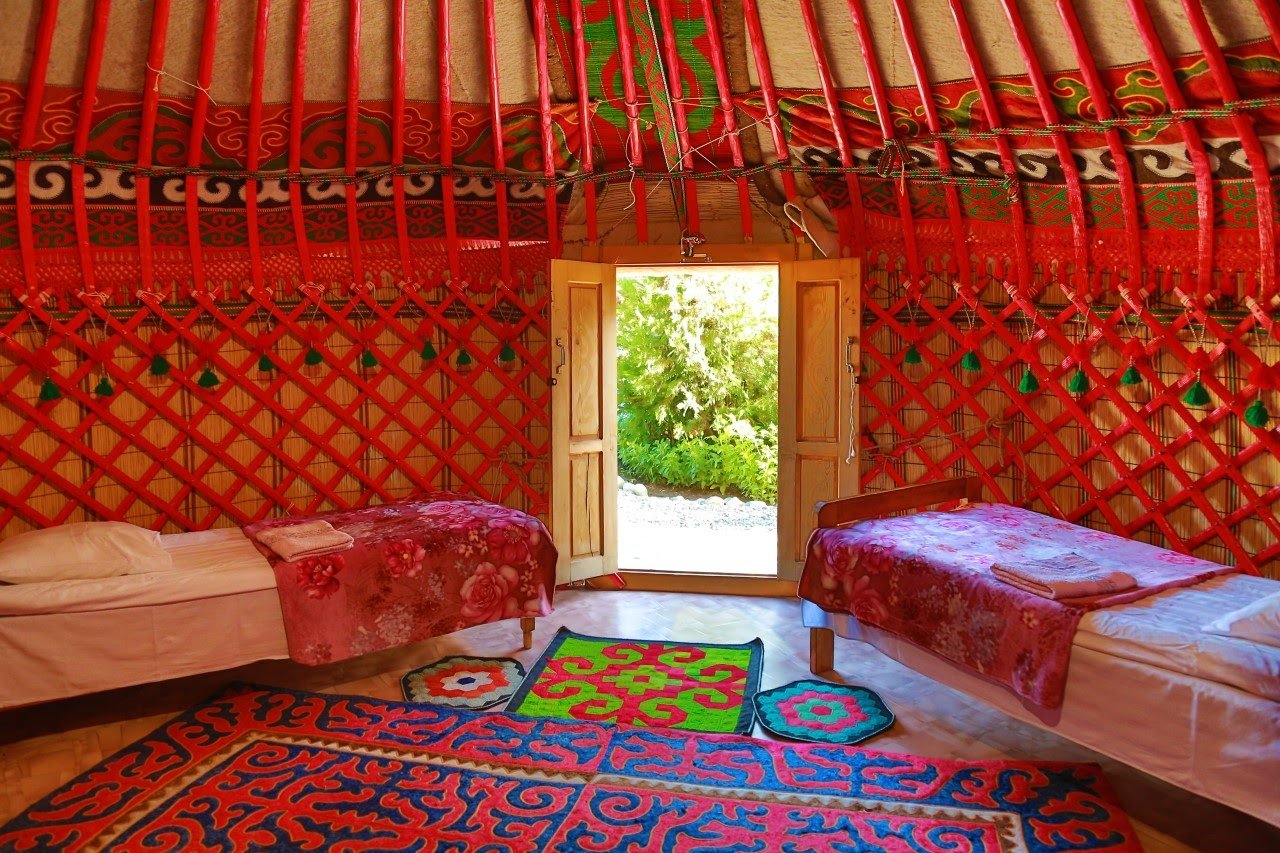 If you ever venture out into the wildness of Kyrgyzstan, be sure to stop over at this beautifully traditional accommodation spot. The Happy Nomads Yurt Camp and Hostel is located in a picturesque area with stunning mountain views, while not being too far from the city either. You will see how the Kyrgyz people used to live themselves, and experience some true Kyrgyz hospitality.
The Utter Inn, Sweden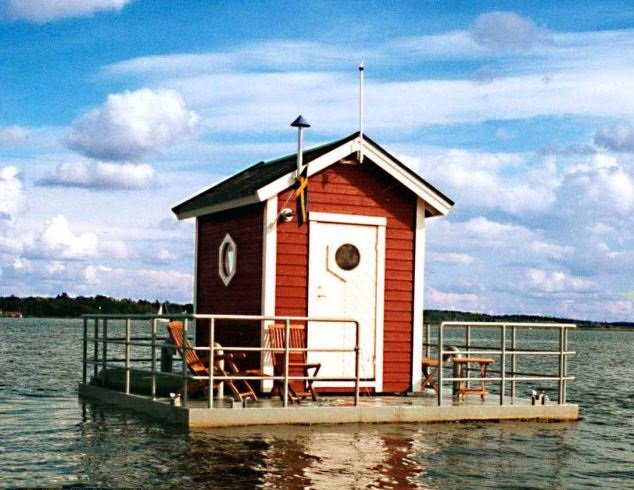 This is the kind of hotel that's ideal for people who are tired of going to regular beaches and being around other tourists. Utter Inn can be found in Lake Malaren, Vasteras, Sweden. It's found ten feet below water and designed by Mikael Genberg. Genberg is known for its other quirky hotels. Every window of the room offers a view of the water with lots of fish, but the kitchen is above the surface in a cottage that looks like most typically-found in Sweden.
No Man's Fort, England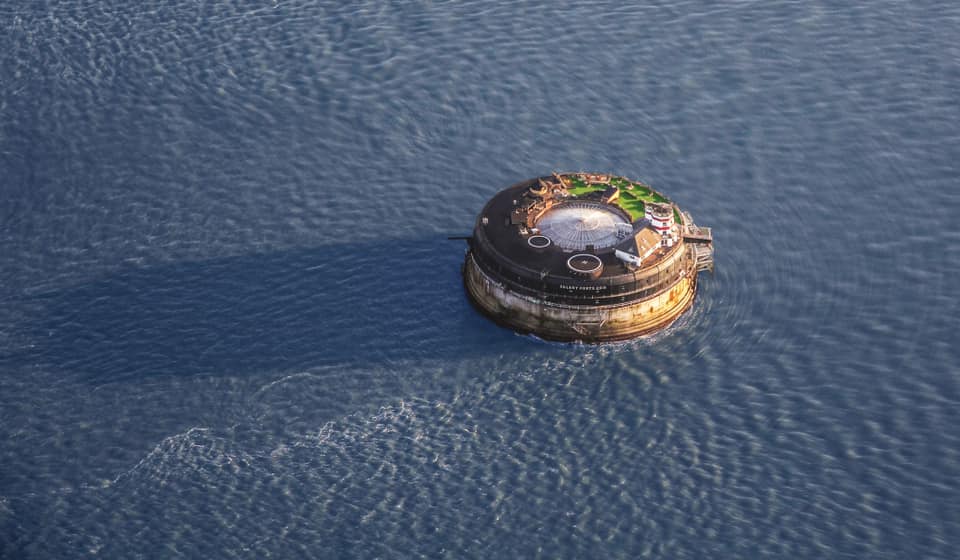 The 19th-century fort which has been transformed into a hotel in England is one of the most alternative hotels out there! Entirely secluded out at sea, the fort welcomes guests who are looking for a little bit of rest from the hustle and bustle of the big cities. However, No Man's Fort features five bars, rooftop hot tubs, clubs, and much more to keep anyone and everyone entertained for their whole stay!
Barin Hotel, Iran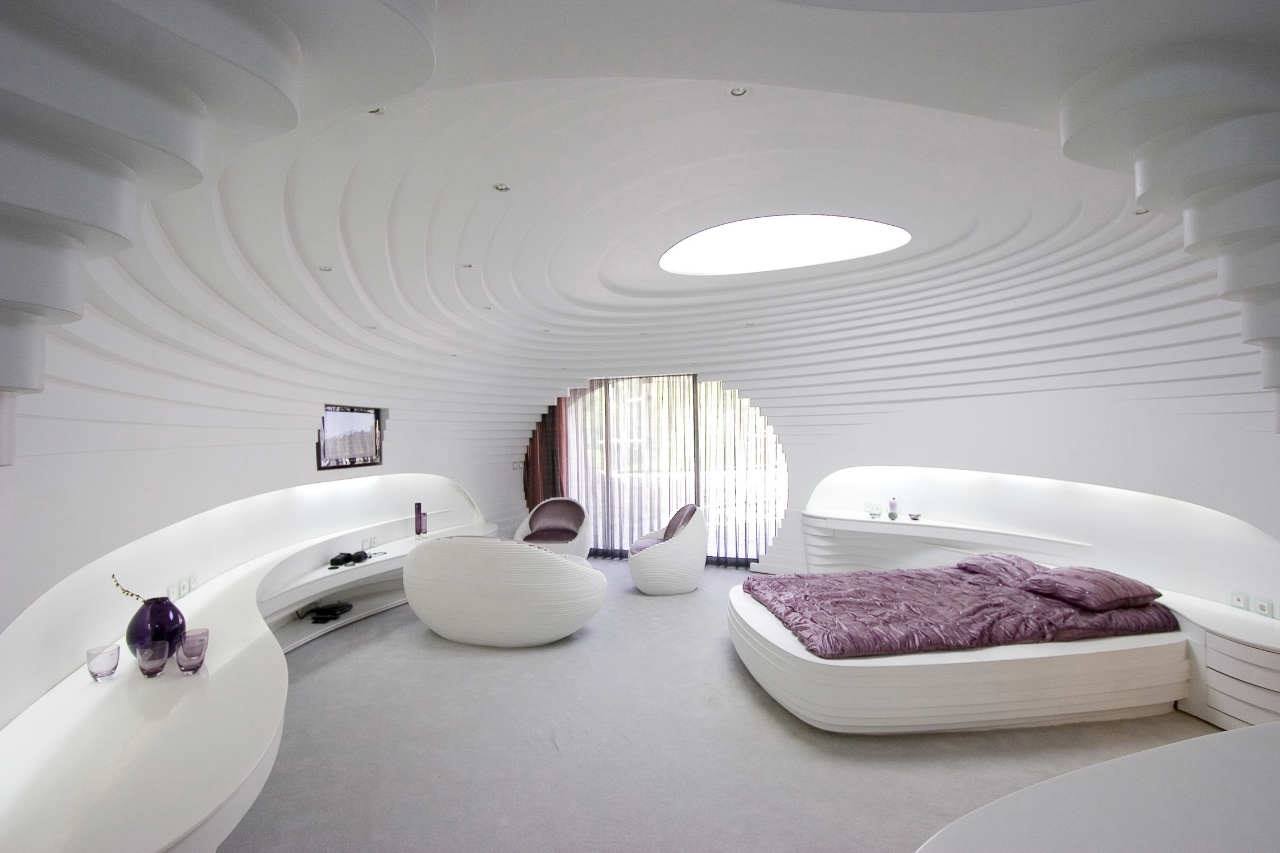 Iran is becoming more modern every second, and the rapid change in the country is reflected in its architecture. The unique Barin Hotel is welcoming visitors that come for the ski resort where the hotel is located, and it is a truly stunning example of contemporary design in a highly traditional country. With sci-fi rooms inviting you to have a space-like experience, this hotel surely is something to remember!
The Manta Resort, Tanzania
Underwater rooms are very trendy right now, and the Manta Resort recently opened one on Pemba Island in Zanzibar. They actually enlisted the help of Genberg Underwater Hotels, a Swedish company known for other places like The Utter Inn. It features two top floors made out of hardwood, which is above the surface. However, the bedroom is below the water and surrounded entirely windows that give almost an unencumbered view of the ocean.
Kolarbyn Eco Lodge, Sweden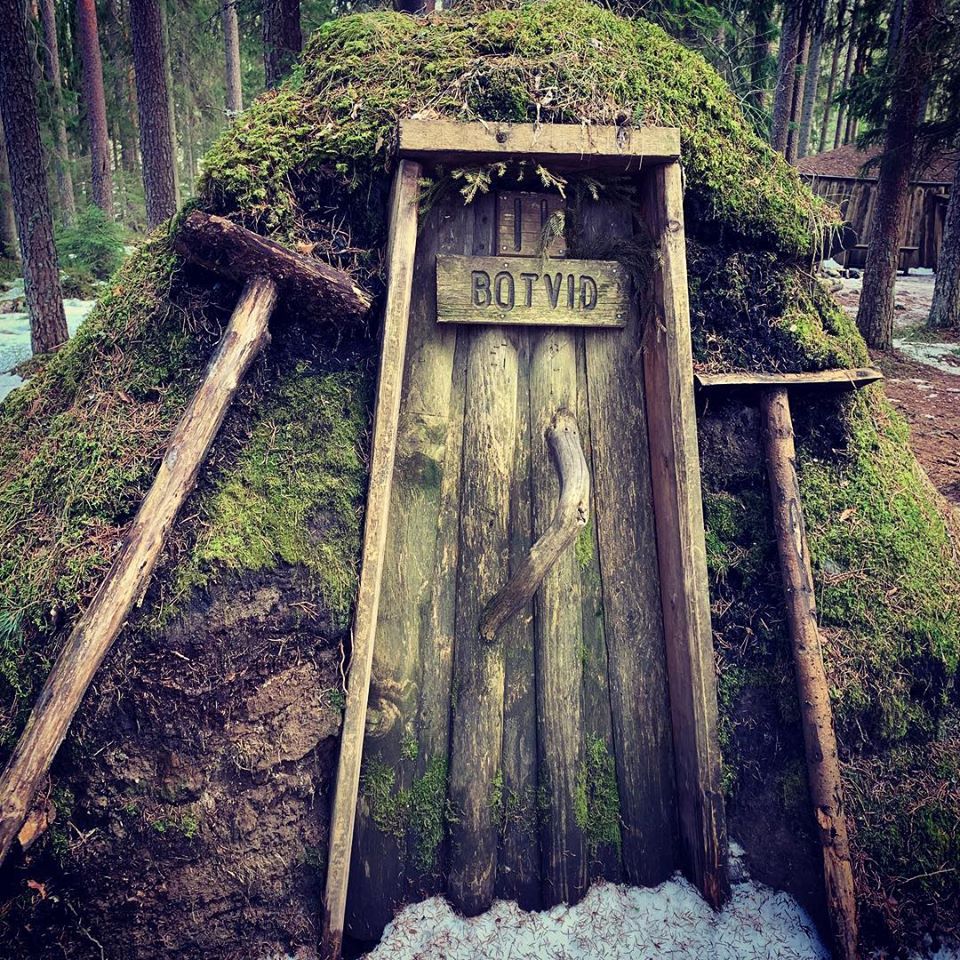 Looking for some adventure time in nature? The Kolarbyn Eco Lodge in Sweden might be perfect for you! Without running water or electricity, you will be staying in a cozy cabin, completely immersed in the surrounding elements. If you come in winter, be prepared to chop your own wood to keep warm. Now that's what we call back to nature accommodation!
Das Park Hotel, Austria
Ever dreamed of sleeping in a sewage pipe? We didn't think so, but if you see this unique hotel in Austria, you might reconsider. The Park Hotel is using repurposed sewage pipes as rooms indeed, but the whole affair is much more stylish than you would imagine. The ultra-modern take on functional accommodation has a highly industrial feel, and we love it.
Hotel Not Hotel, Holland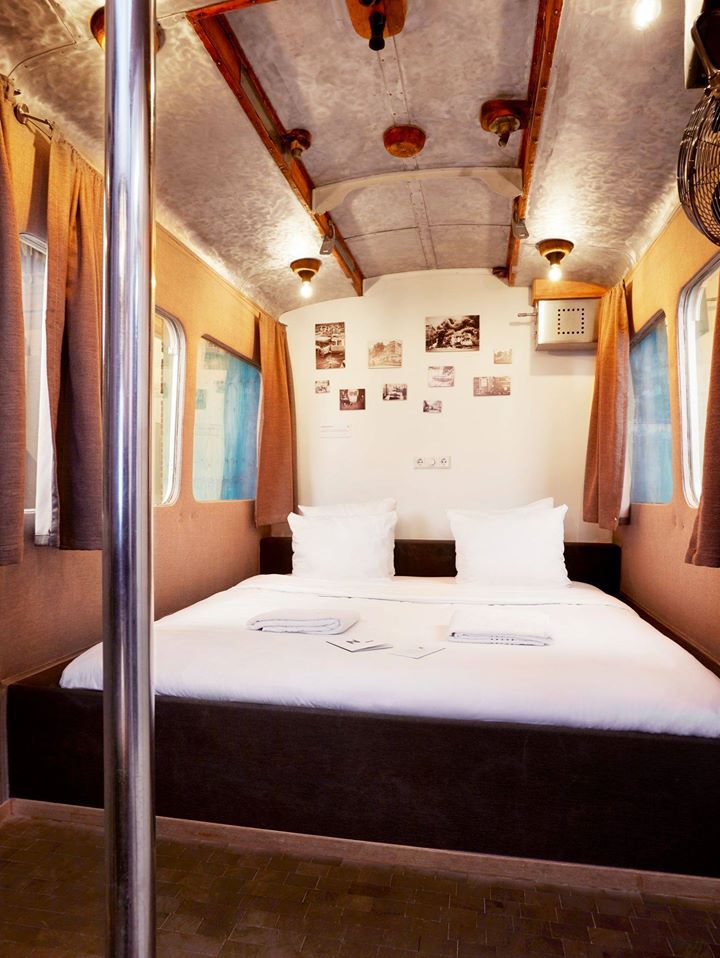 An utterly uniquely designed space for travelers, the Hotel Not Hotel in Amsterdam is a place of childlike wonder with a grown-up charm. Every room is different, and they range from an old tram cart, miniature wooden house, or a secret room, making the whole concept very special and visually rich. Definitely on our top Amsterdam tips list!
Garden Village Bled, Slovenia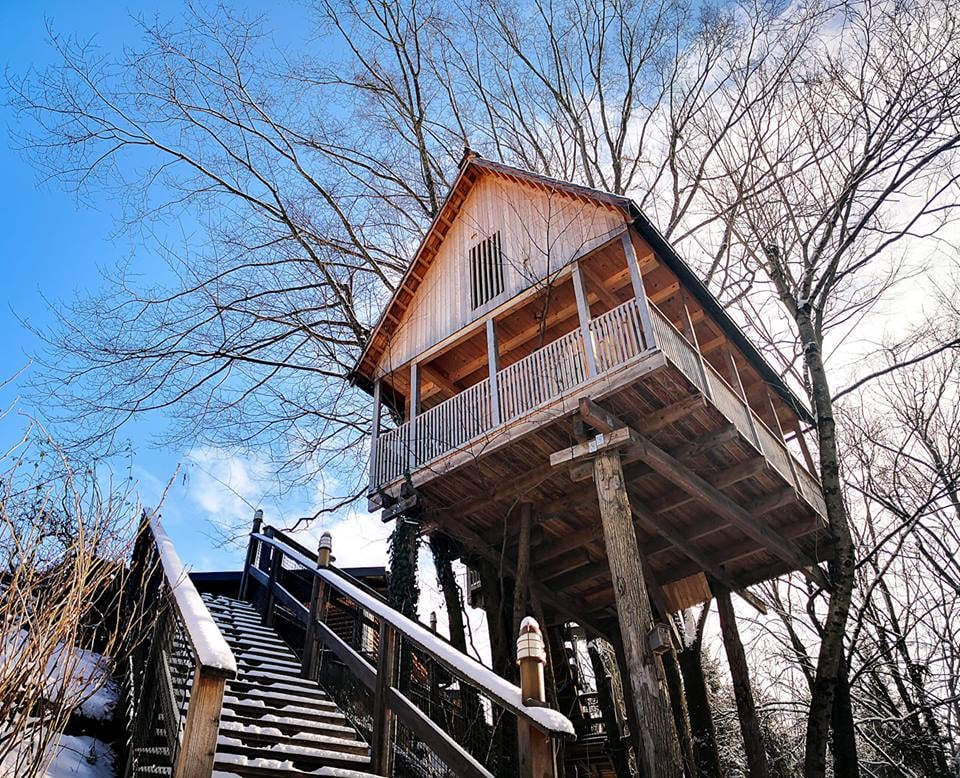 Slovenia is well known for its beautiful nature, so coming here to explore it in stunning authentic accommodation is simply a given! The Garden Village Bled resort will welcome you with open arms into its traditional little treehouse made of Slovenian wood, and you will most likely never want to leave the peace and quiet of the surrounding area.
Bambu Indah, Bali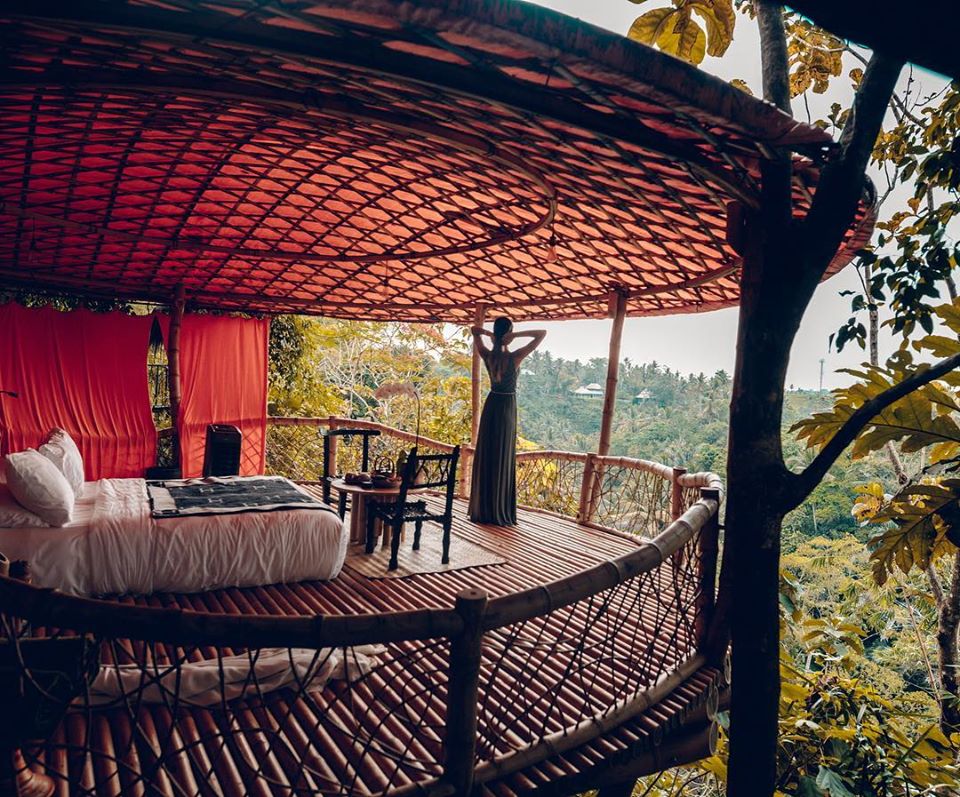 If you have a fear of heights, this hotel might not be your cup of tea. However, the exceptionally unique Bambu Indah suites which are actually transformed traditional bridal homes, are simply an unforgettable experience. Perched high up in the jungle trees, the rooms will transport you instantly to a world of past customs, all among perfect views all around you!
Tundra Buggy Lodge, Canada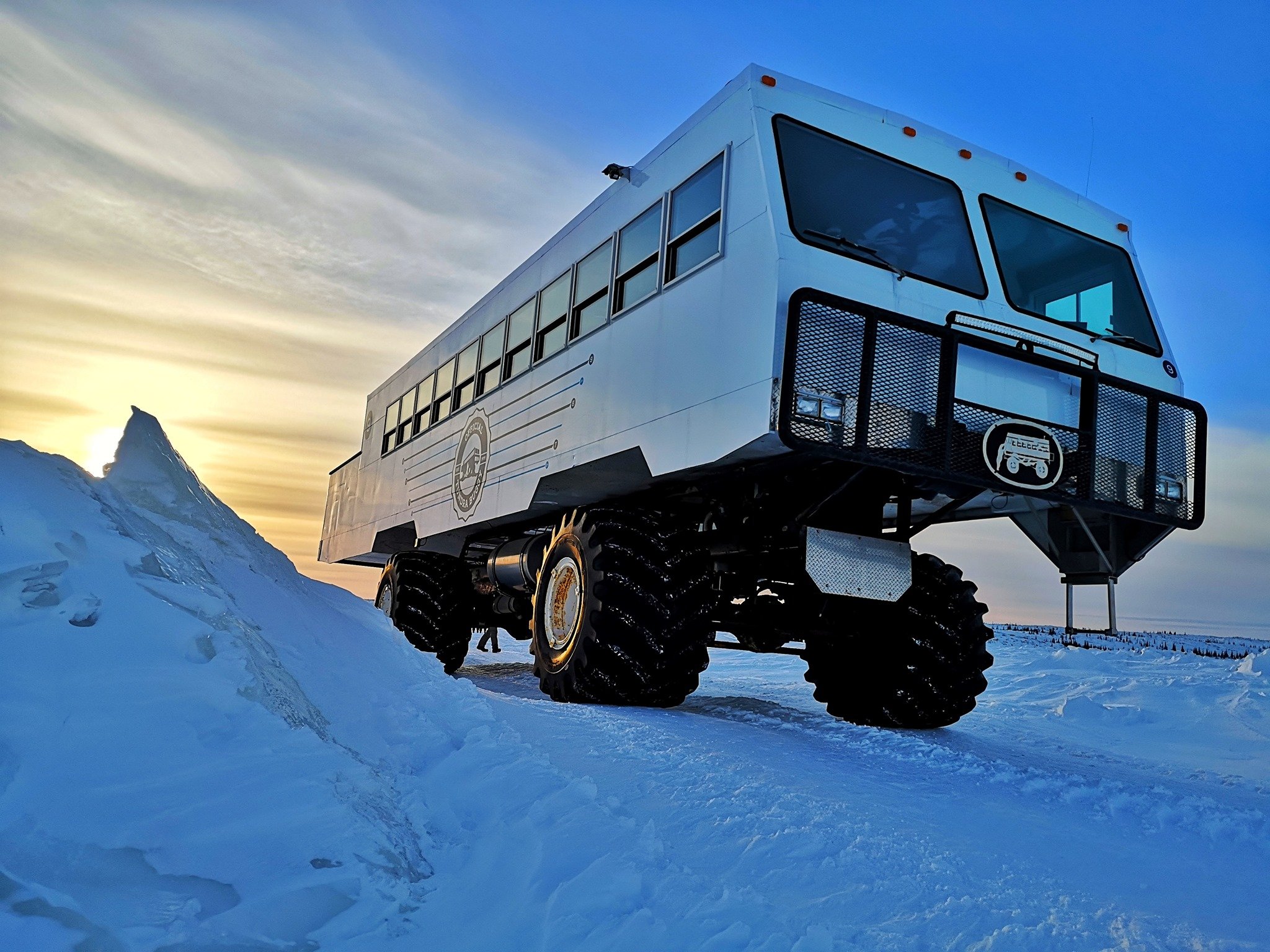 This utterly immersive nature experience will bring you as close to polar bears as humanly possible, and we are sure you will be in complete awe of your surroundings when staying at the Tundra Buggy Lodge. This hotel is designed in the alpine hut style and is truly cozy and beautiful, but that seems to be secondary to the beauty of the wild polar bears roaming around you at all times!
Inntel Amsterdam Zaandam, Holland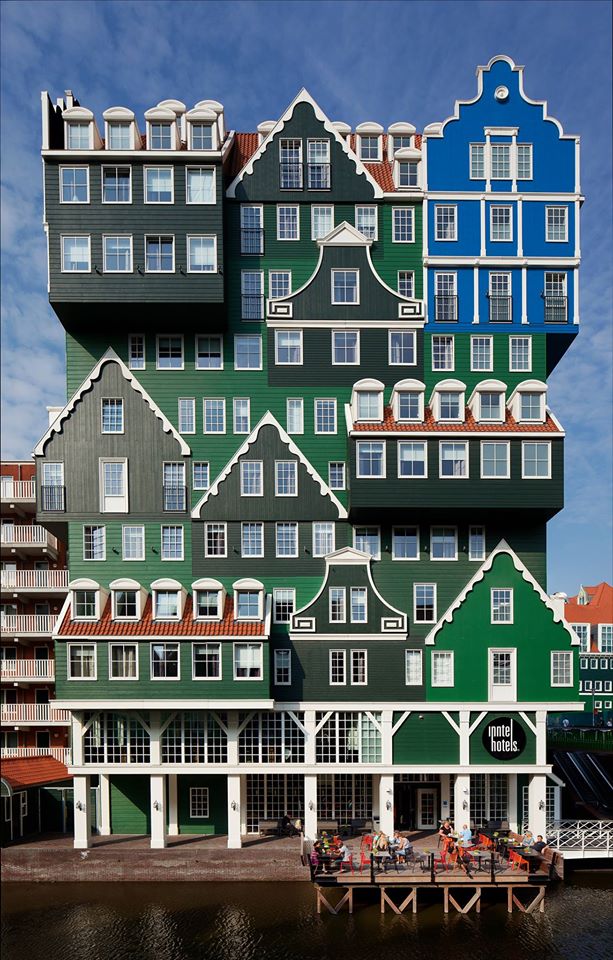 There can simply be nothing more quintessentially Dutch than their typical houses, and now, you can stay in a building which is made up of almost 70 of them. This unique hotel design put together facades of townhouses and cottages to create a stunning visual picture, and the interior is even better. All traditional and authentic, it will make you feel like you are living in Amsterdam 100 years back!
Coup 2 Foudres, France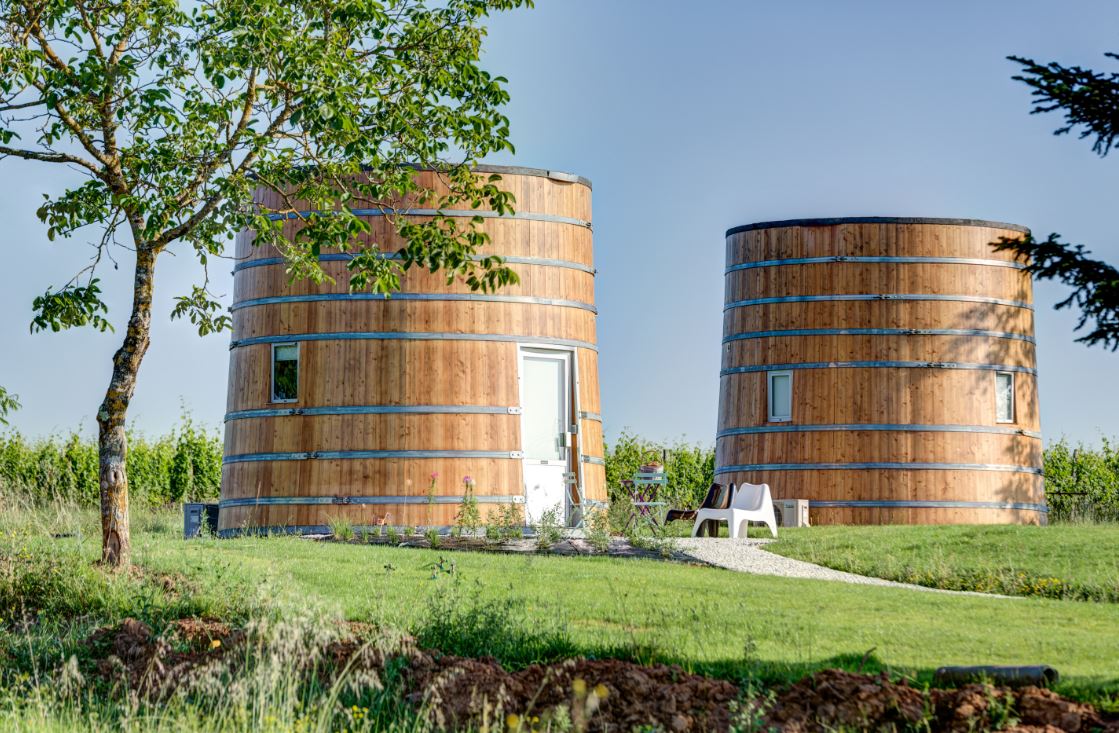 For all the wine lovers out there, France just came up with the most genius idea! Inviting guests to come overnight at two giant wine vats, the Coup 2 Foudres hotel is quite the unique accommodation. Located in the famous Bordeaux wine region, you will also never be too far from the next winery! 
El Cosmico Marfa, USA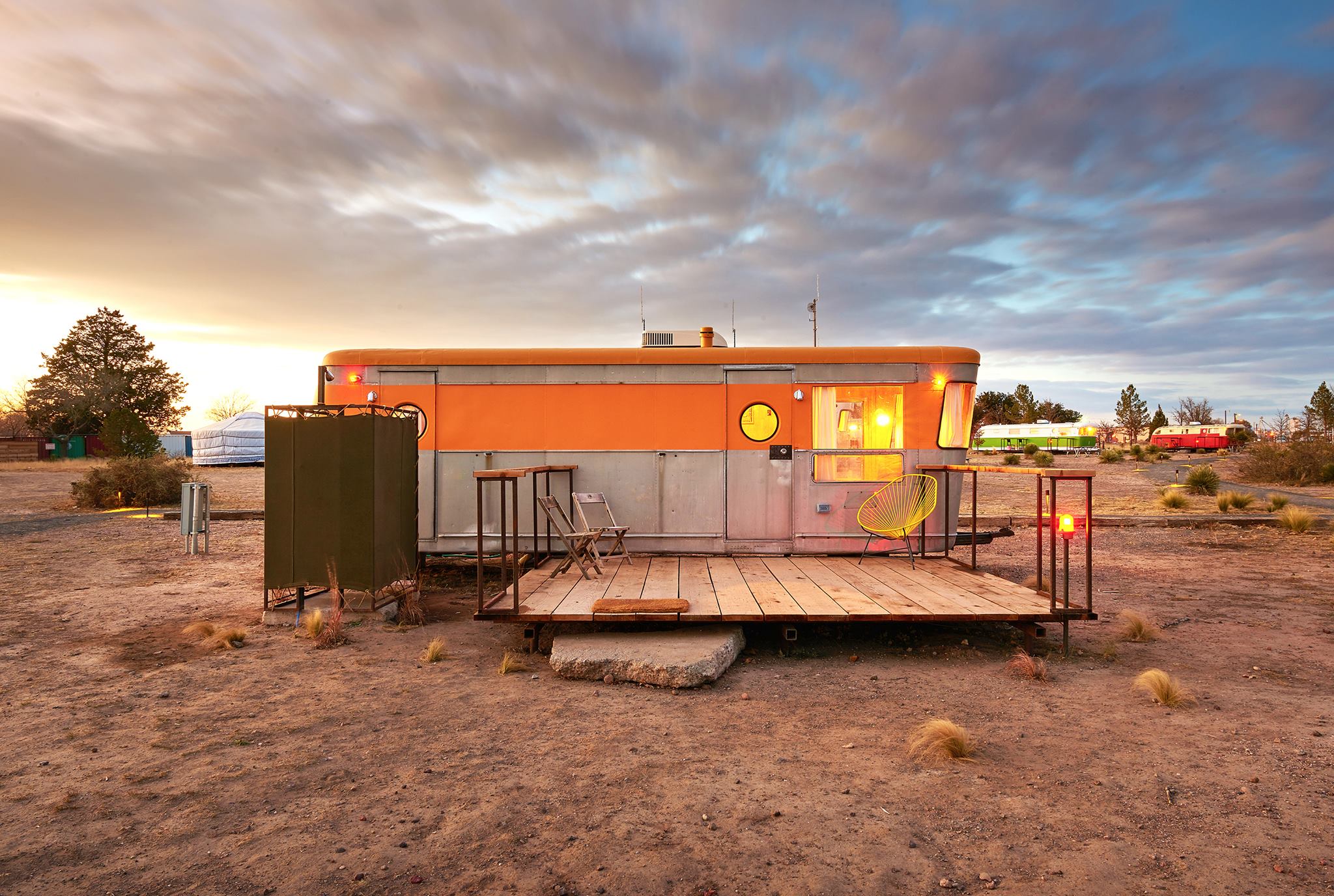 The Marfa, Texas vibe has always been a cool one, and with hotels like this one popping up there, it might just get a whole lot cooler. If you are into the whole nomadic, cosmic traveler theme, the El Cosmico is the perfect place for you. Featuring vintage trailers, safari tents, teepees, yurts, and anything weird and beautiful in between, this hotel overnight will surely be unforgettable!  
Seaventures Dive Rig, Malaysia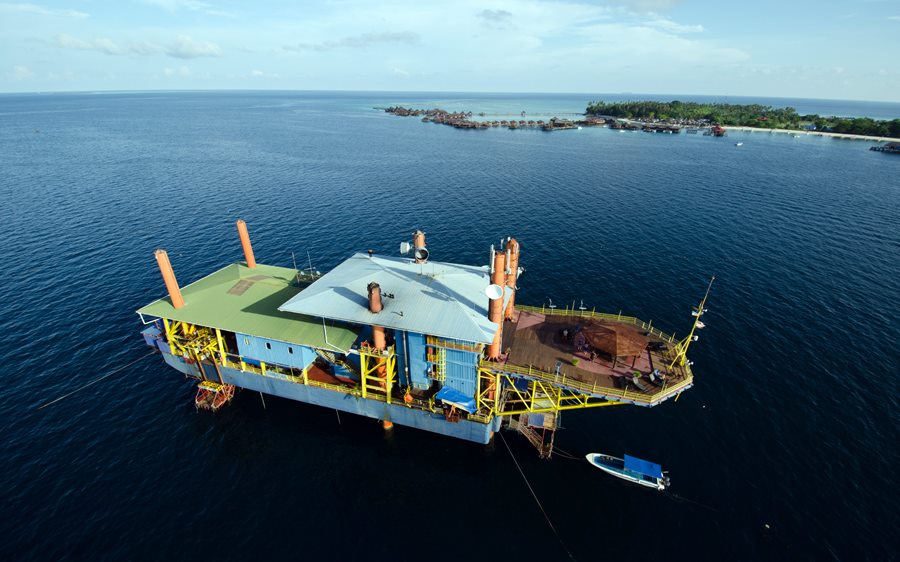 You might have never thought that staying on an oil rig could be something to look forward to, but Seaventures Dive Rig will prove you wrong! The converted rig structure is far out in the Malaysian sea, and you can come here to stay in basic and simple accommodation, which is not actually the point of why you come. The Seaventures Dive Rig is all about diving, and you will be so close to the perfect spot that all you need to do is get out of your room in the morning!
The Dog Bark Park Inn, USA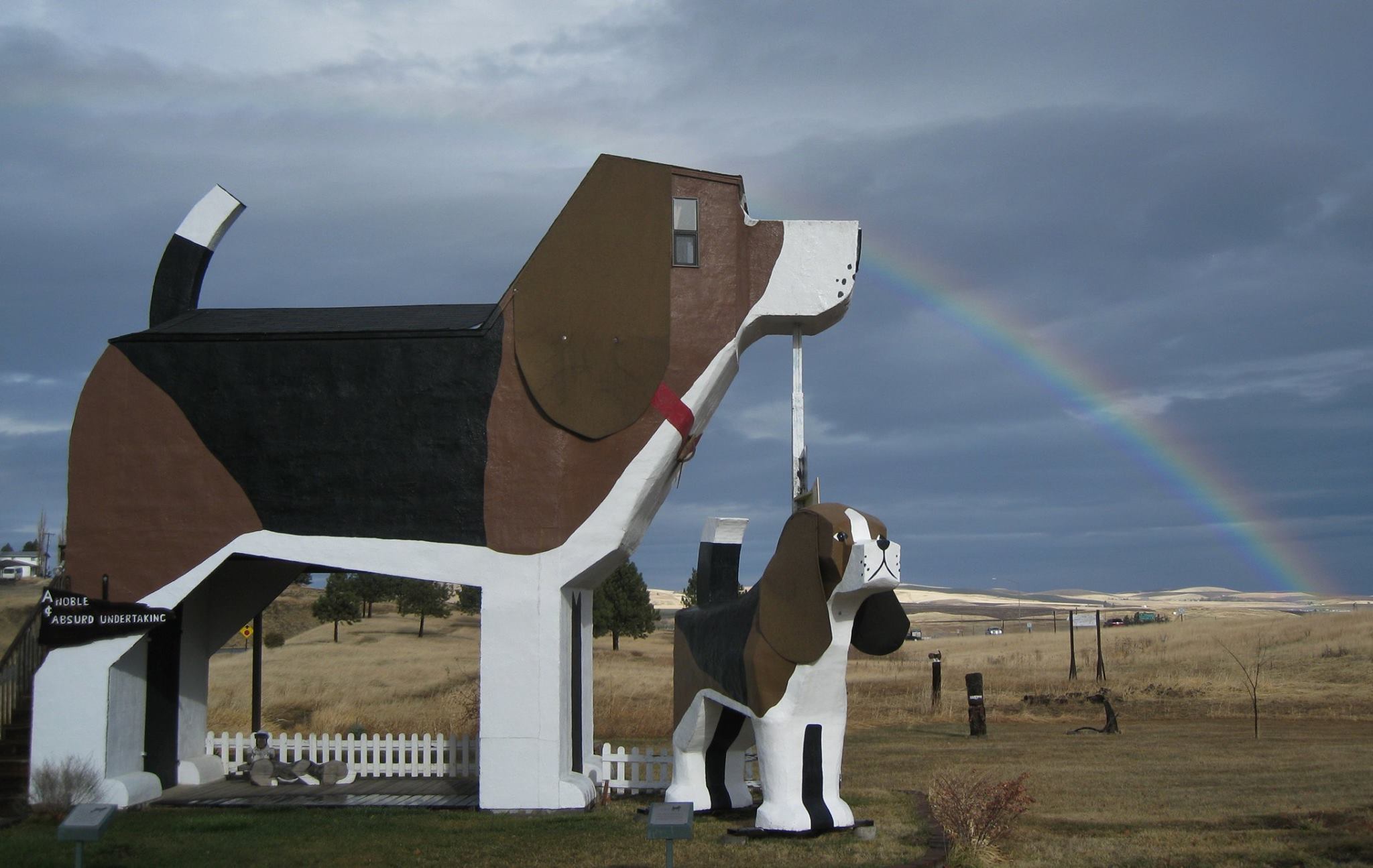 Dog lovers, unite! This is a treat for anyone who is a dog superfan, and we have never seen anything more cutely canine. You will be staying in the body of a 12-foot beagle, so be ready for that, and definitely don't forget to take your pet along for the ride. The Inn has been designed with animals in mind too!
These hotels are some of the most unique places to stay in the whole world, and we definitely see why people would line up just to sleep in them. So far from the usual and boring hotel experience, these places offer adventure, beauty, and long-lasting memories. What are you waiting for? Go explore!
Sources: Inntel Amsterdam, Garden Village Bled, Seaventures Dive, Frontiers North, El Cosmico, SolenForts, Dog Bark Park, Das Park Hotel, InterContinental Shanghai, Hotel Not Hotel, National Geographic, Uniq Hotels, Telegraph, Green Global Travel, Happy Nomads, Bambu Indah, Kolarbyn