30+ Adorable Photos of Dogs With Their New Owners
During adoption, dogs can often get afraid, and that's totally normal. They are taken from one environment and put into a new one, and they don't know if their owners are good people or not! But other times, when being adopted, you can see dogs' faces light up instantly, and we've created a list of photos of that happening. Go on to see the most touching moments of shelter dogs meeting their new owners for the very first time! 
They Will Never Be Separated Again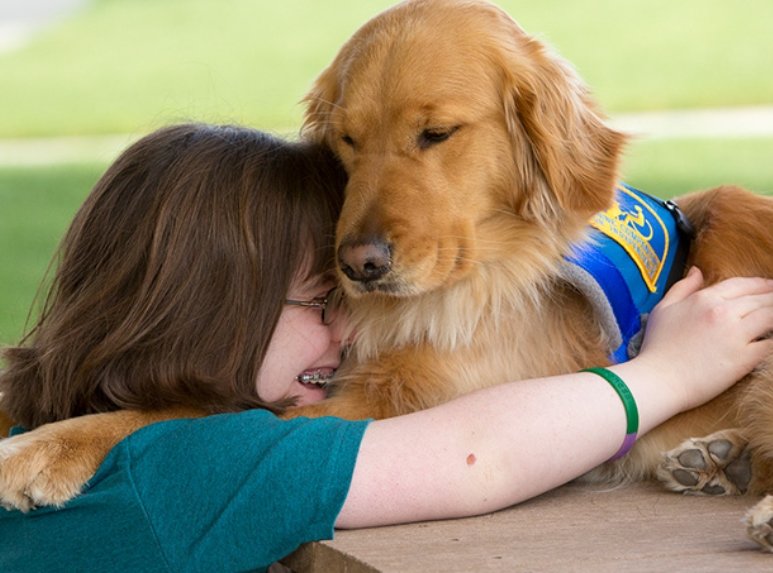 This young girl just got a handicap-assist dog, so we are sure her life is about to get a whole lot easier, and a whole lot funnier! This dog already looks overprotective over his new friend, which is amazing considering the fact that they've only just met! We hope he is able to take good care of her.
Fluke Is The Best Pittie Ever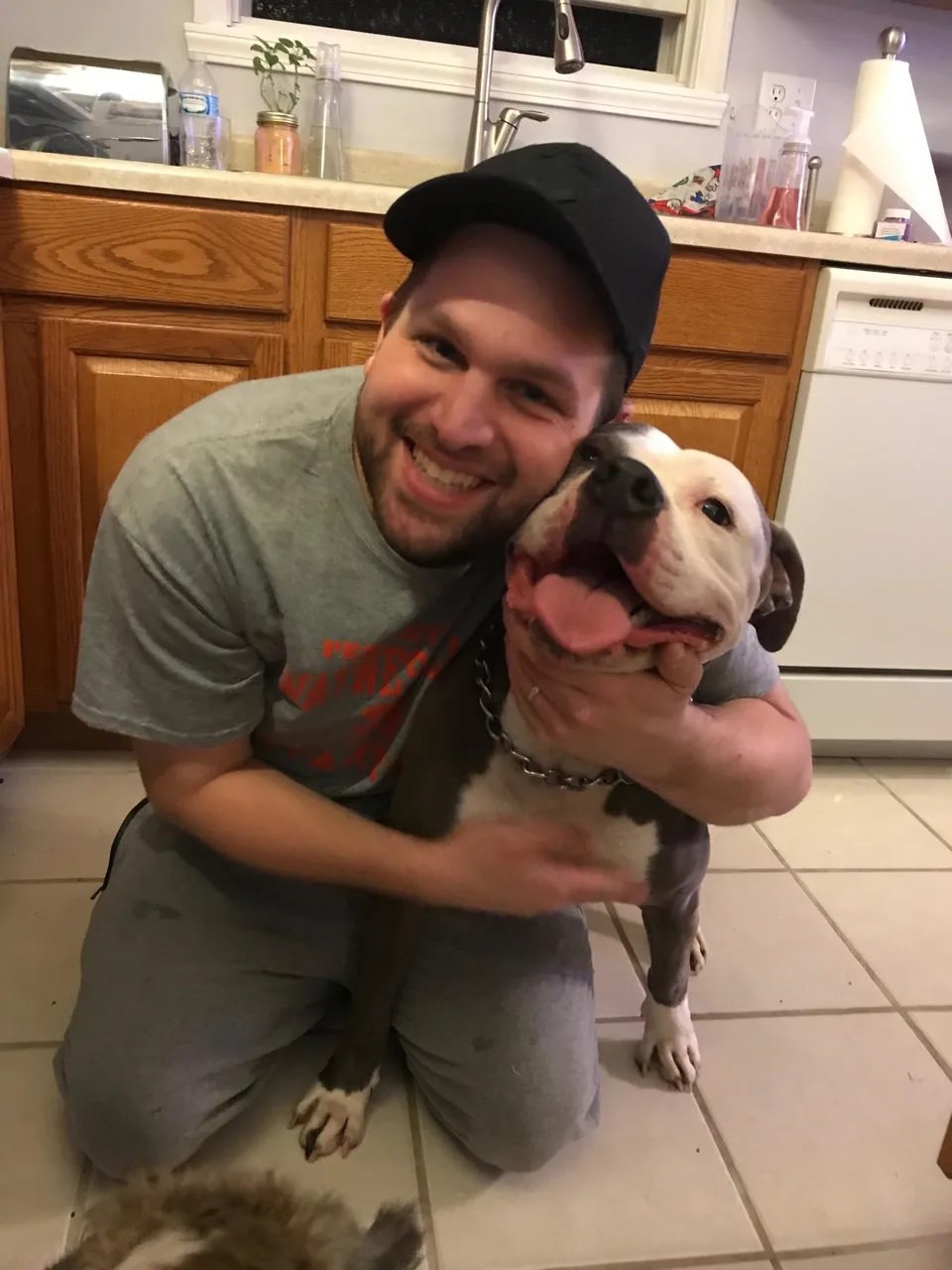 There's a common misconception that Pitbulls are a dangerous breed. It's completely wrong. No breed is dangerous unless they are raised to be aggressive. Of course, you have to treat all dogs with respect. Josh Patrick sent this picture to the Huffpost and said, "Meet Fluke, a former rescue that was adopted by our family in November 2017!"
Swinging Him Like A Baby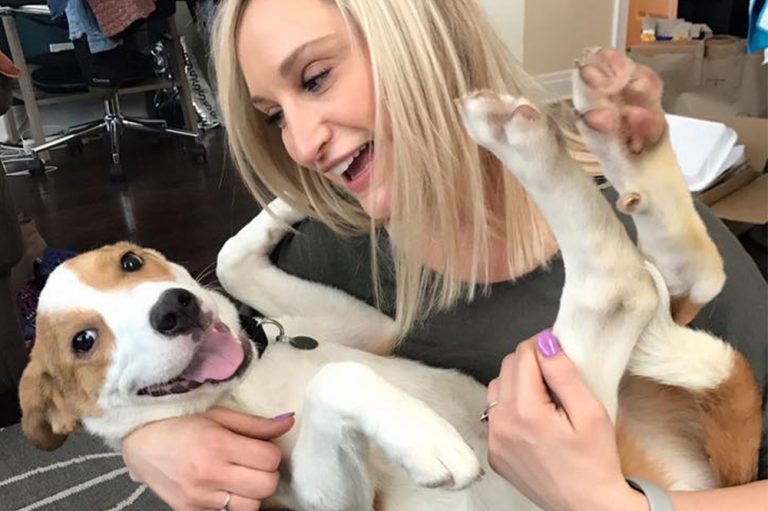 As soon as she saw this dog, it was love at first sight, and she couldn't help but cradle it like a little baby! The dog doesn't seem to mind at all. In fact, it seems to be loving the moment! We're not sure if this dog is smiling, or if it simply looks like this, but one thing is sure, it is extremely photogenic!
The Best Feeling in the World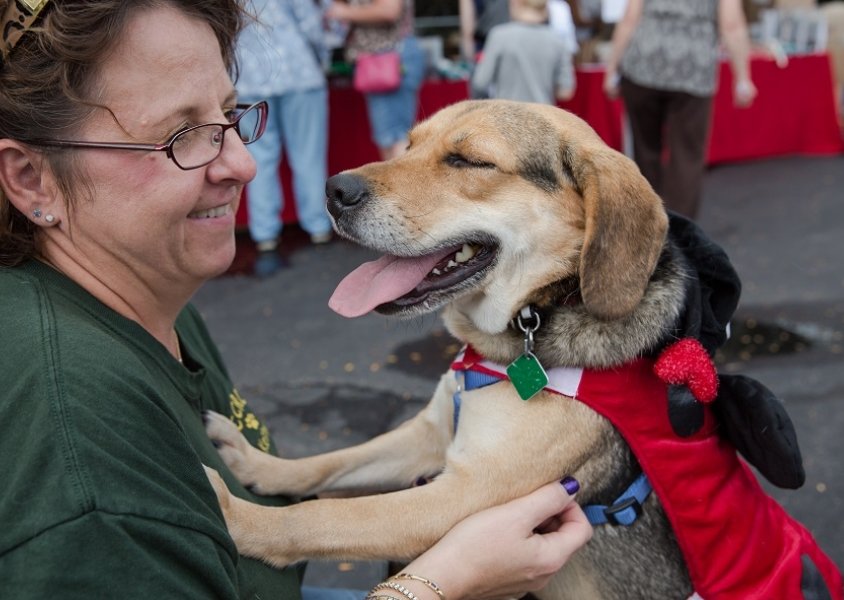 If dogs could talk, this one would probably be saying something like: "Yes, keep scratching right there. Oohh, that feels good!" This dog seems like the happiest pet on the planet after meeting his new owner for the first time. And that little cape on its back makes this moment even cuter!
Love For Dogs is Universal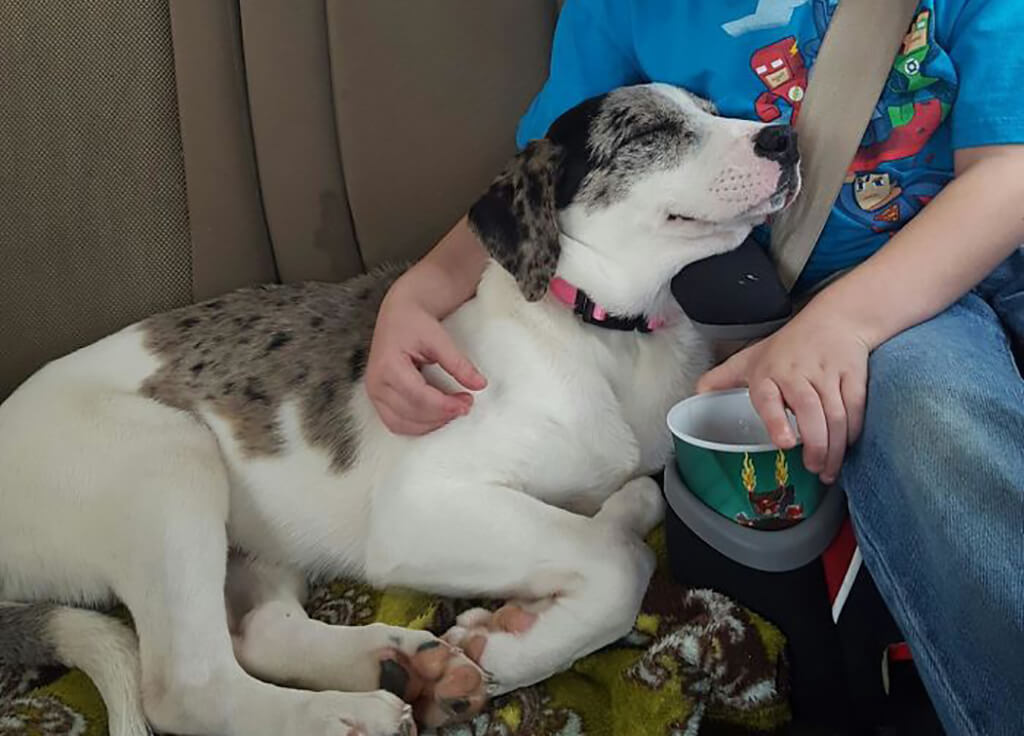 It seems like this newly adopted dog just made a new human friend! Not all dogs would be so comfortable and relaxed to lean on a stranger and take a nap. This little guy seems relieved to finally be adopted and decided to take a quick nap before spending the rest of the day discovering his new home.
Say Hello to Dax and His New Owner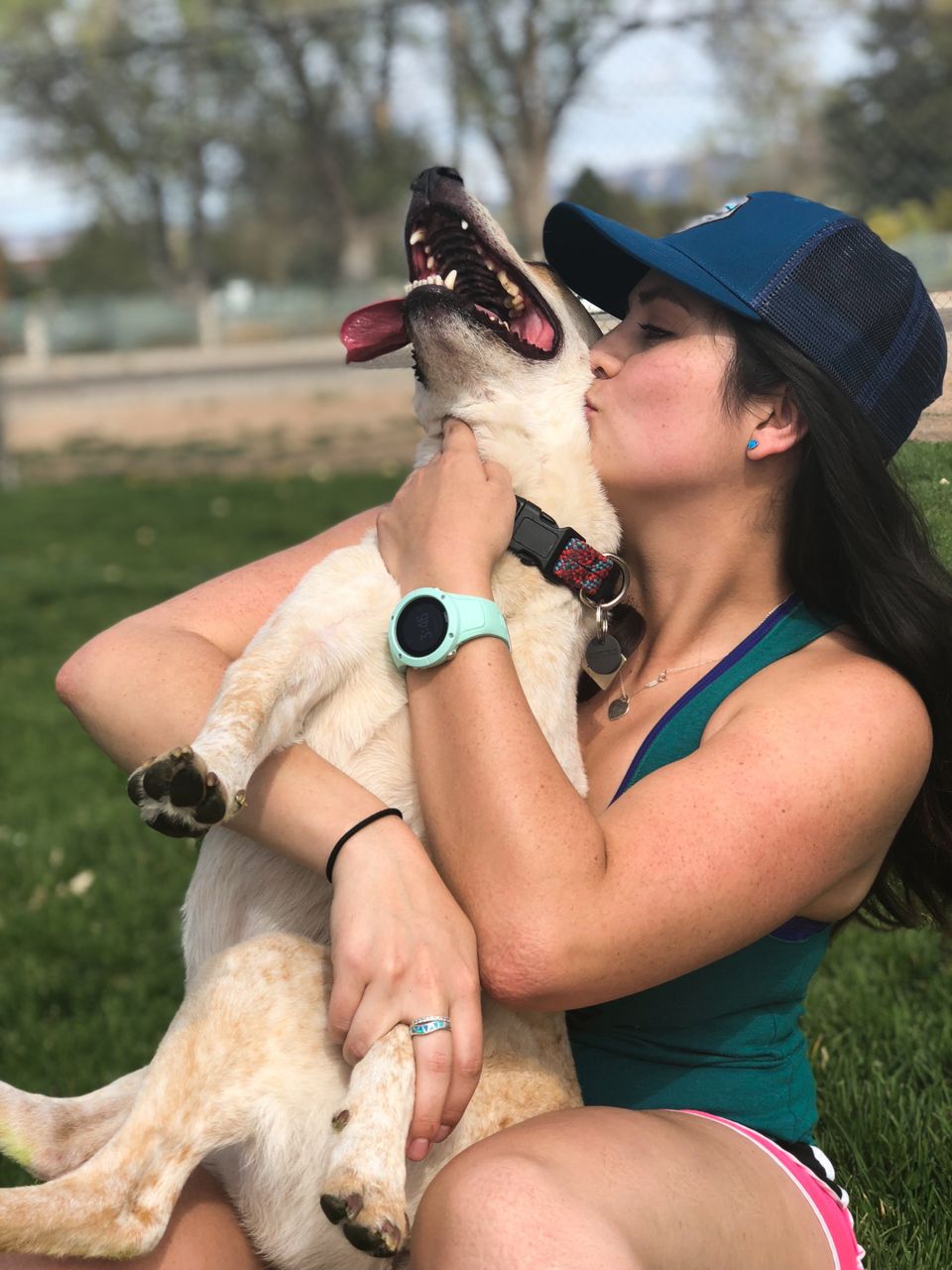 According to the new dog owner, adopting Dax was one of the best decisions she's ever made as they have been through all the ups and downs of life together. Also, she considers him the best adventure partner and cuddle buddy. She says that she keeps him safe while he keeps her wild. Not a bad exchange.
The Baby Needs Some More Cuddles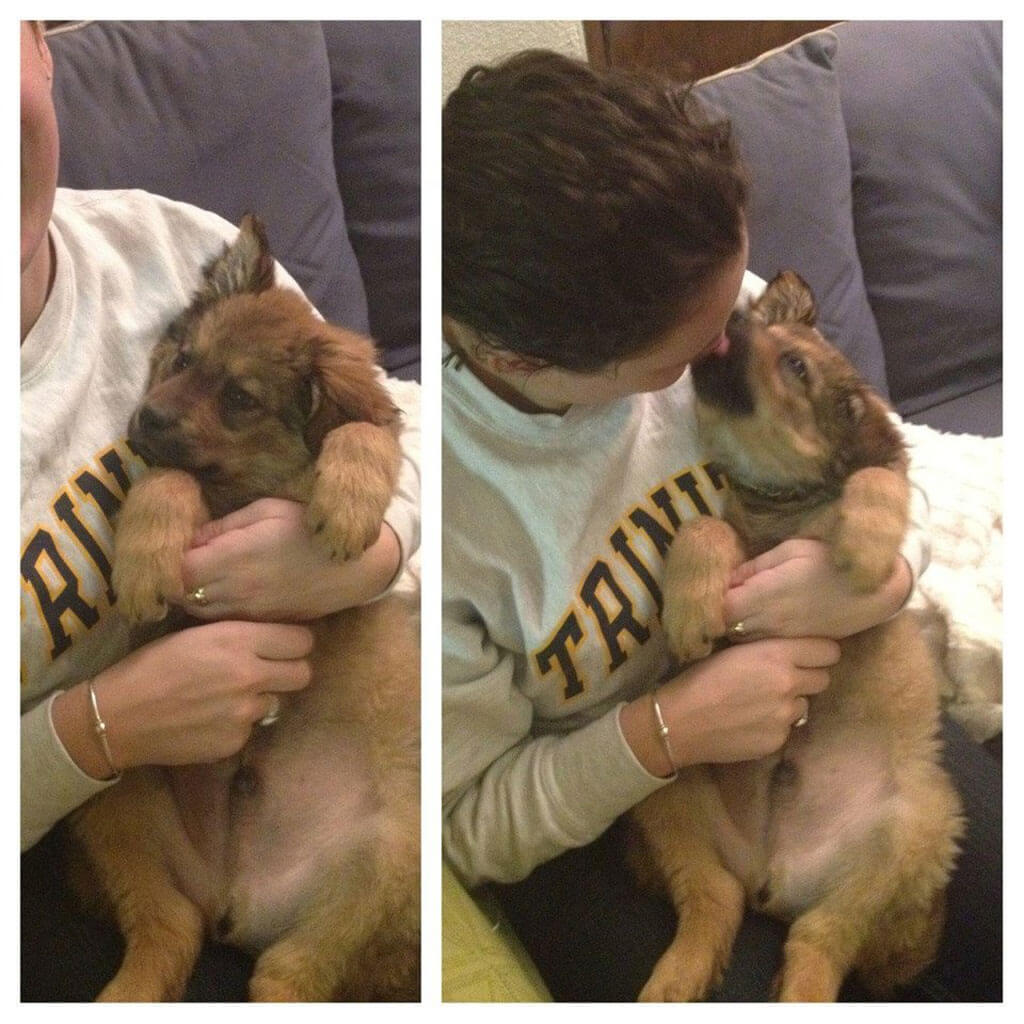 There's nothing better than getting a new puppy at home, and this little guy was so thankful that he let his owner hold like a baby. Most puppies are so excited that they cannot be still for long. This one also showed his appreciation with a little nose licks, which is the equivalent of the tenderest kiss in the world!
Let's See Who Wins This Staring Duel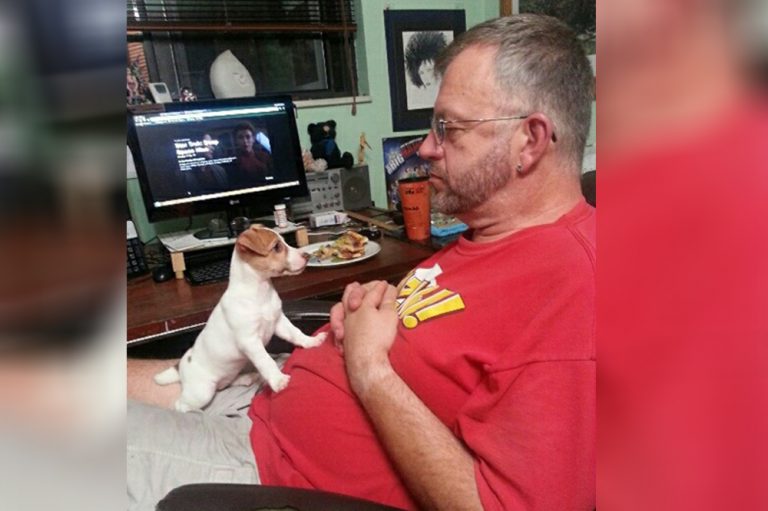 Is your father the type of person that is always grumpy? Well, if he is, we have the perfect solution! Yes, you guessed it! Just get them a puppy as adorable as this one and watch their mood switch in no time. In the photo above, it seems like the two are having a staring contest! What a cute bond.
Kissing Is Best With Your Eyes Closed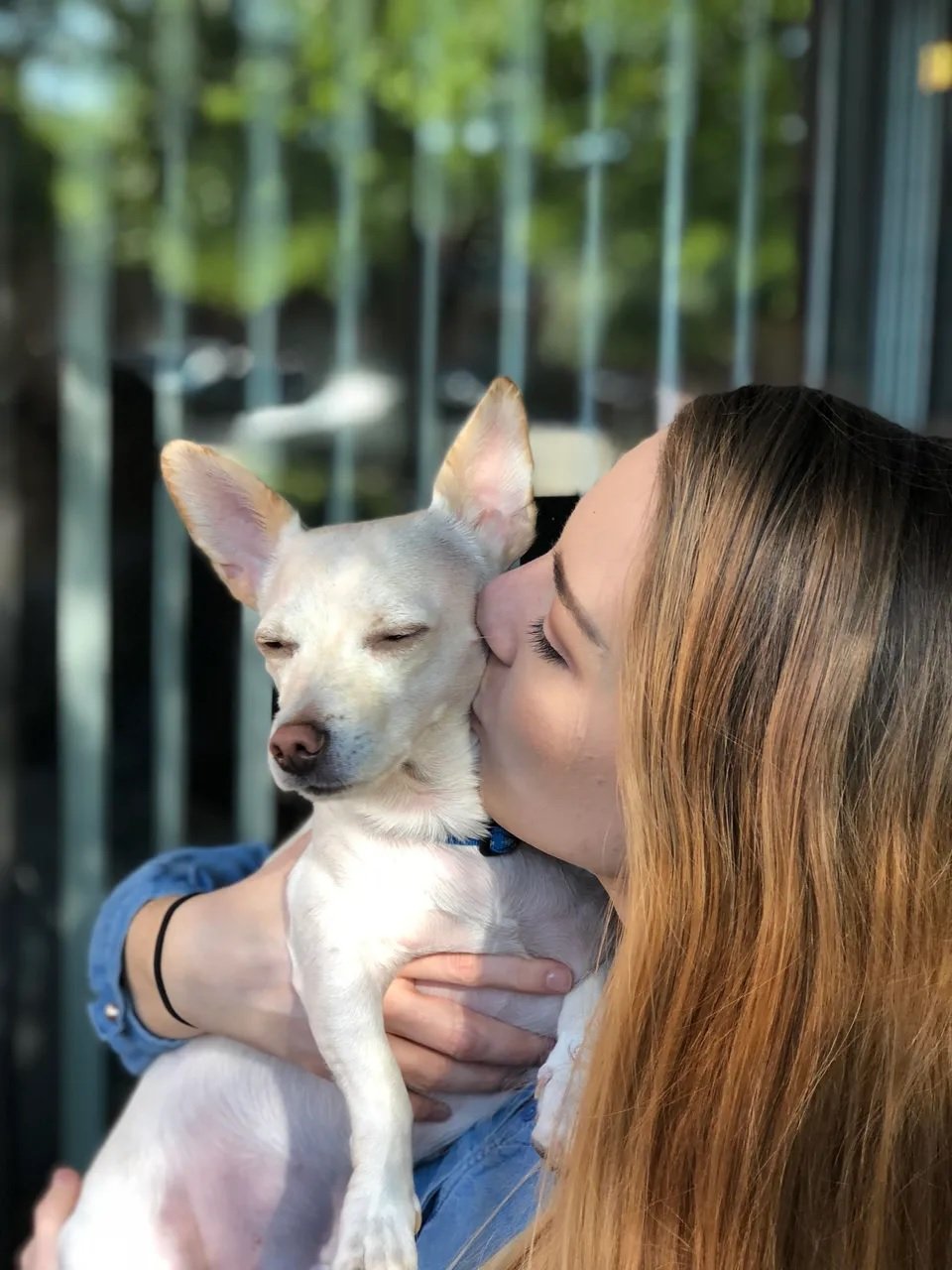 This is another cute picture of a dog receiving kissing from his owner. This one's name is Stitch, and he was adopted by Hallie Noble. Both look incredibly happy to be part of each other's lives. We think it's time all our readers consider adopting a pet! Meanwhile, Noble said, "This is Stitch! We adopted him from Paws In The City in Dallas, and he has quickly become the best part of our little family."
This Is Tera And Her New Owner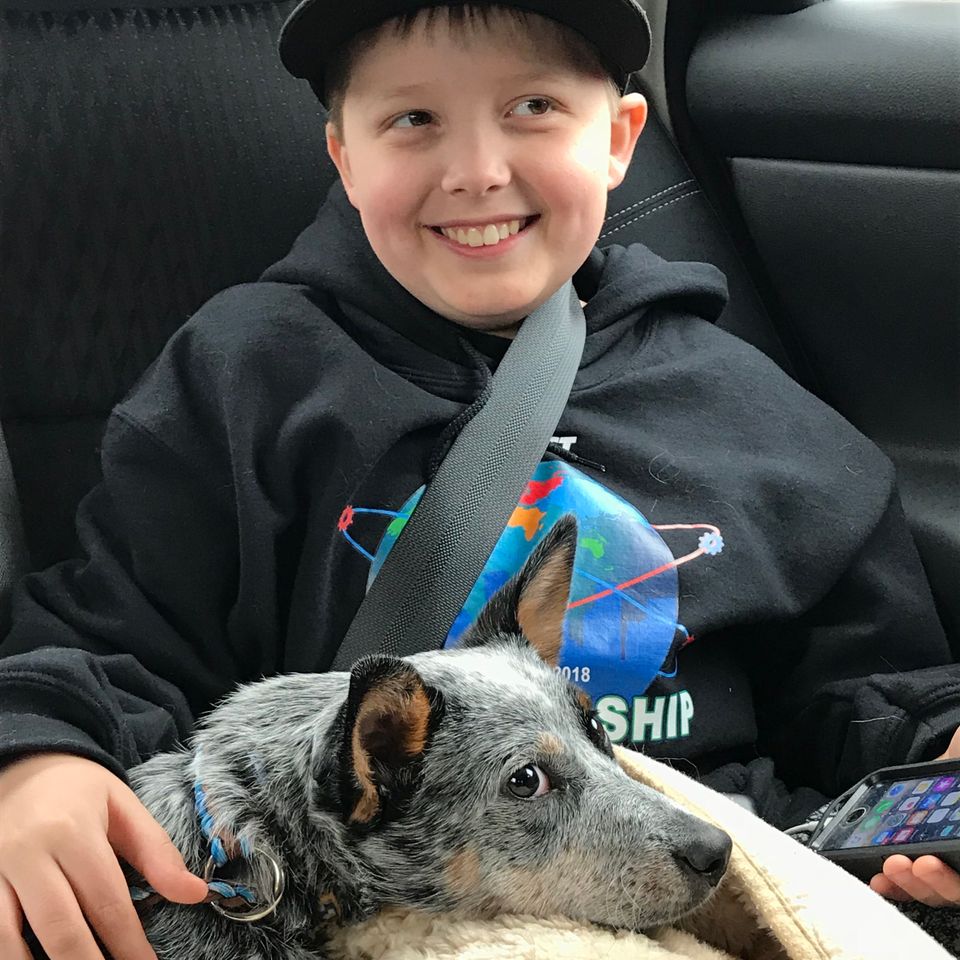 The little guy pictured above is Terabyte, or Tera for short with his new owner Matthew, who found the poor thing dumped in a field. Unfortunately, she was already deaf, but she is super smart, sweet and snuggly. This photo was taken immediately after the adoption papers were signed and she was ready to go home with her foster family.
No Distance Is Too Far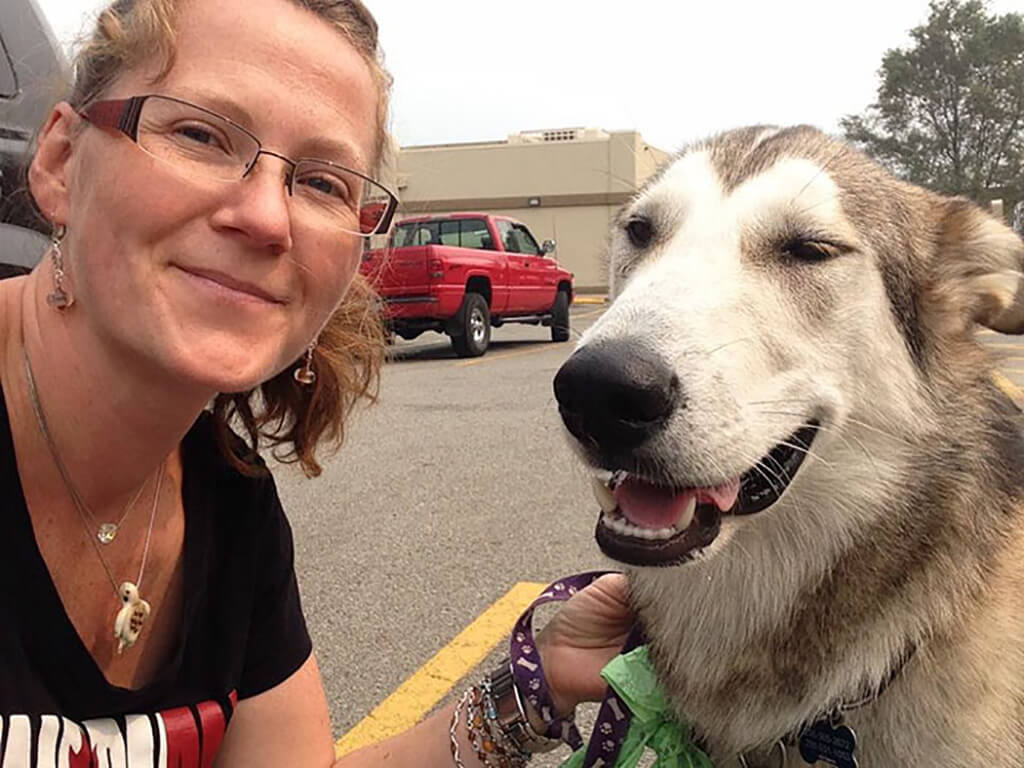 This kind lady drove a total of twelve hours through forest fires to get the other side of providence and adopt Pheonix from an animal rescue group. This clearly took a lot of work, but at least Phoenix appreciated her hard efforts. Now, the two will have plenty of bonding time on the way home!
Kodak Is So Happy His Tongue Is Out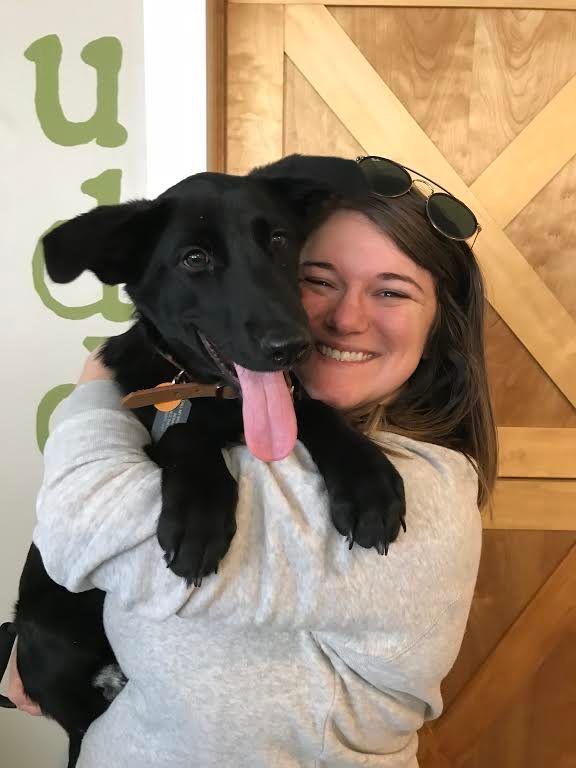 Kodak is a four-month-old black lab/shepherd mix that Candice picked up at Animal Rescue Corps in Memphis. As Candice saw a photo of this little guy, she immediately fell in love! Perhaps this is because he looks just like her 14-year-old lab did when she was a puppy. Oh, and it also must be because she's absolutely adorable.
This Guard Dog Loves All the Cuddles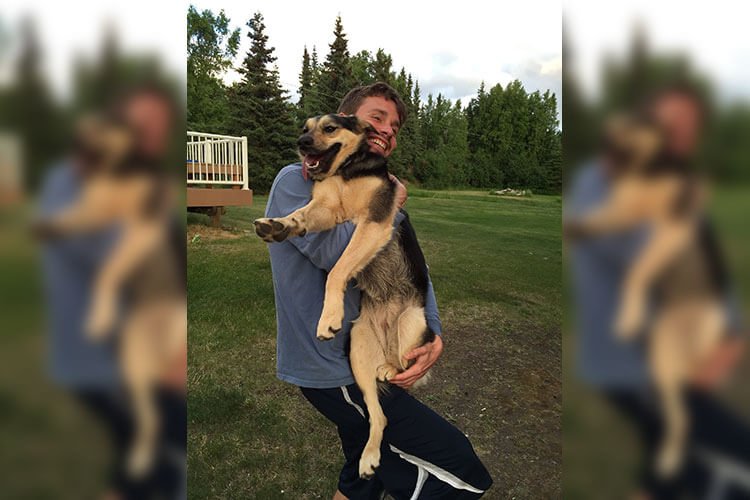 It's pretty hard to believe that the guy who adopted this German Shephard mixed wanted a guard dog! He said the following:  "My uncle adopted this former Russian guard dog. He warned me not to get too close." As you can see, this "guard dog" is actually just a big snuggle bunny that is so happy to meet his new father's nephew!
Luna Is Sleeping On Her Way Home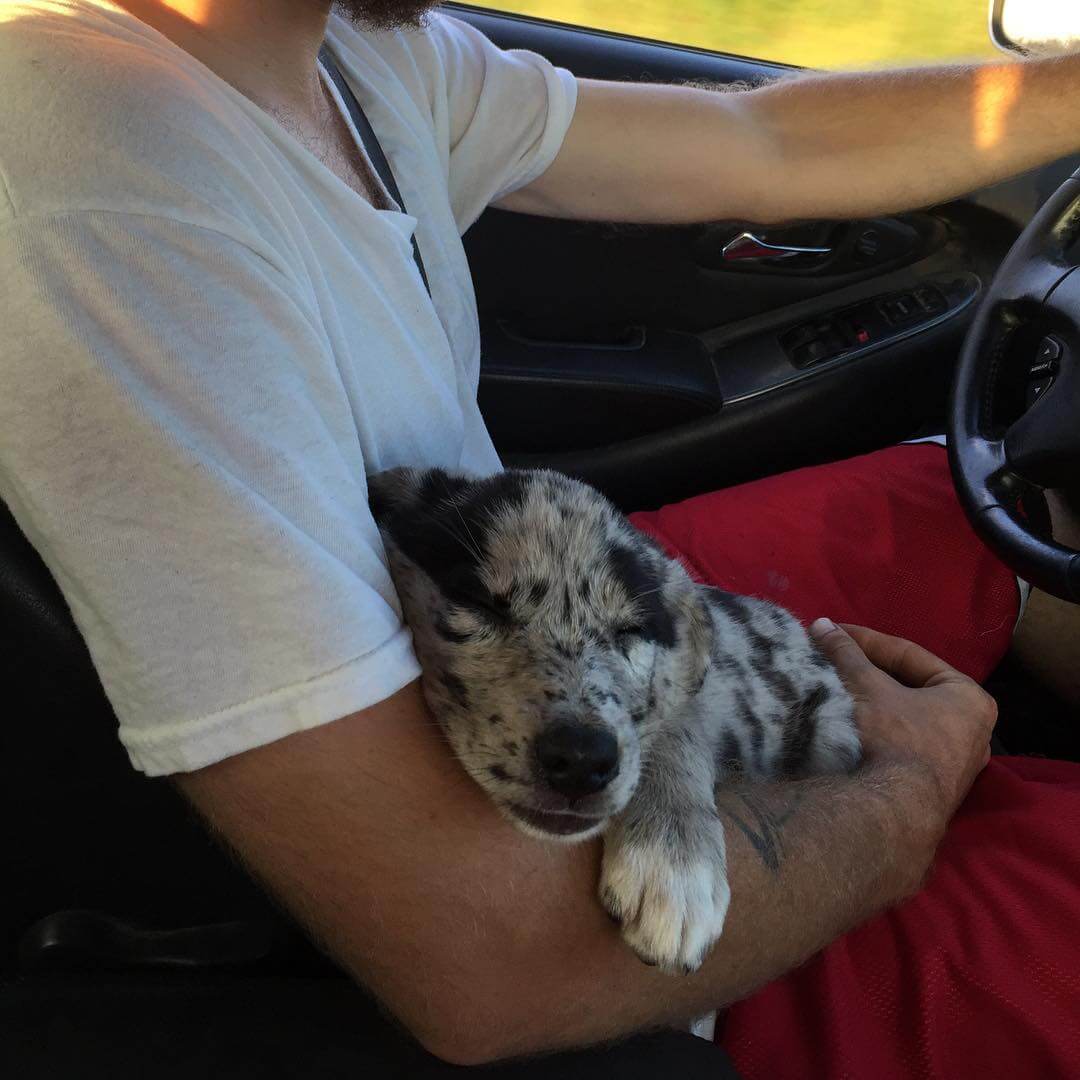 This cute little guy is an Australian Shepherd/Border Collie rescue dog called Luna. She has quite the following on Instagram, where her owner documents her life, and this particular photo was posted to reminisce on the day she was adopted! The caption read: "One year ago we spontaneously got this little nugget and it was the best decision we ever made. Her sassy attitude and wiggly butt make us laugh every day. Happy adoption day Luna!"
The Cheekiest Expression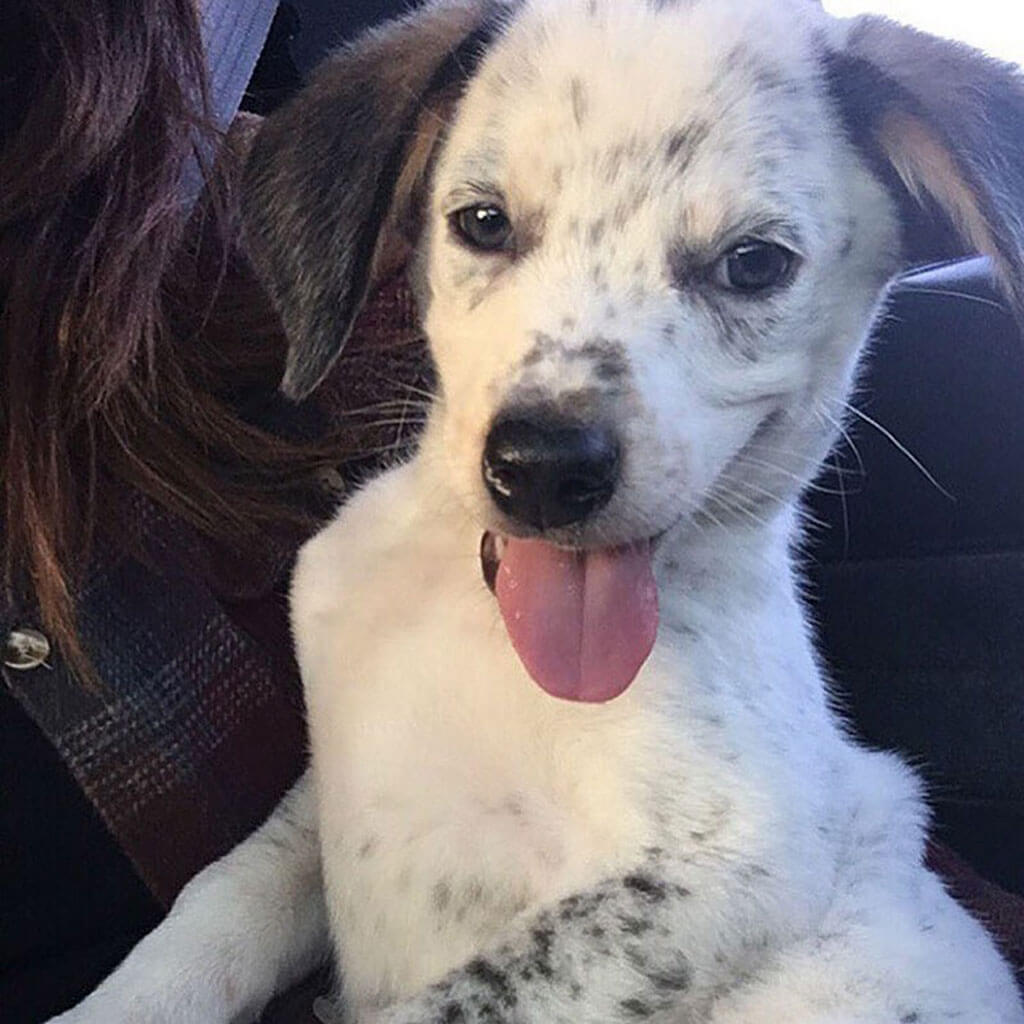 Maybe you didn't know this, but many dogs use their tongues to express themselves. When a dog's tongue is hanging out to one side, this usually means they are very relaxed. And why wouldn't she be relaxed knowing that she has finally been adopted by some awesome parents? Congrats, buddy!
Rodrigo's New Owner Couldn't Be Happier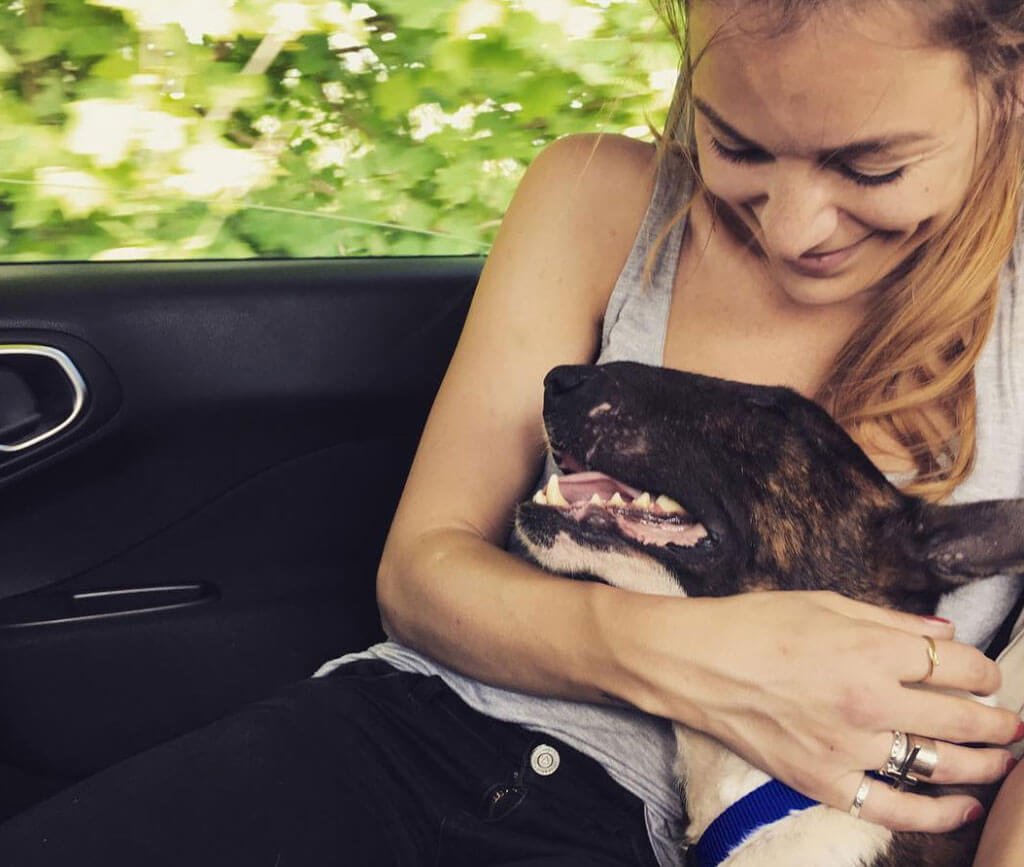 Rodrigo, a miniature bull terrier, was rescued by a kind couple in Italy, and today, they document his everyday life on Instagram, where he almost has ten thousand followers! This photo was snapped the day he found out he was finally being adopted. Today, he spends his days traveling and napping in his home in Milan, Italy.
The Chocolate Lab Puppy Is Happy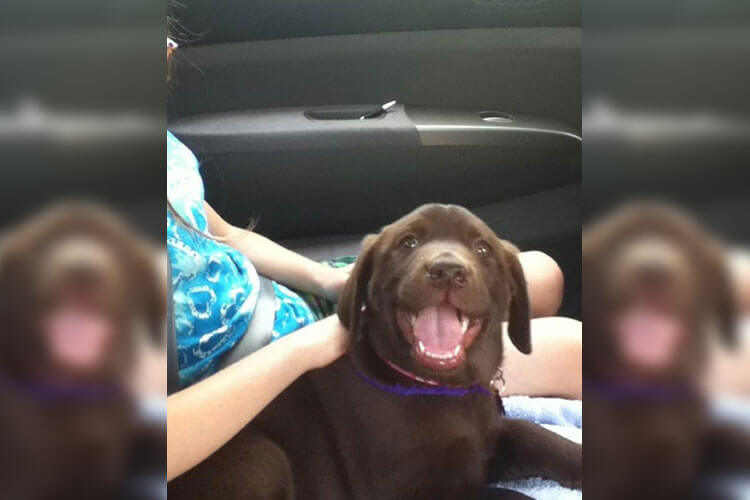 It's great that many parents take photos with their new buddies as they go home together for the very first time. It's a very important moment for everyone involved, and these photos will surely remain precious to them for the rest of their lives. Enjoy this moment, little buddy! We're so happy for you!
They Became Best Friends Quickly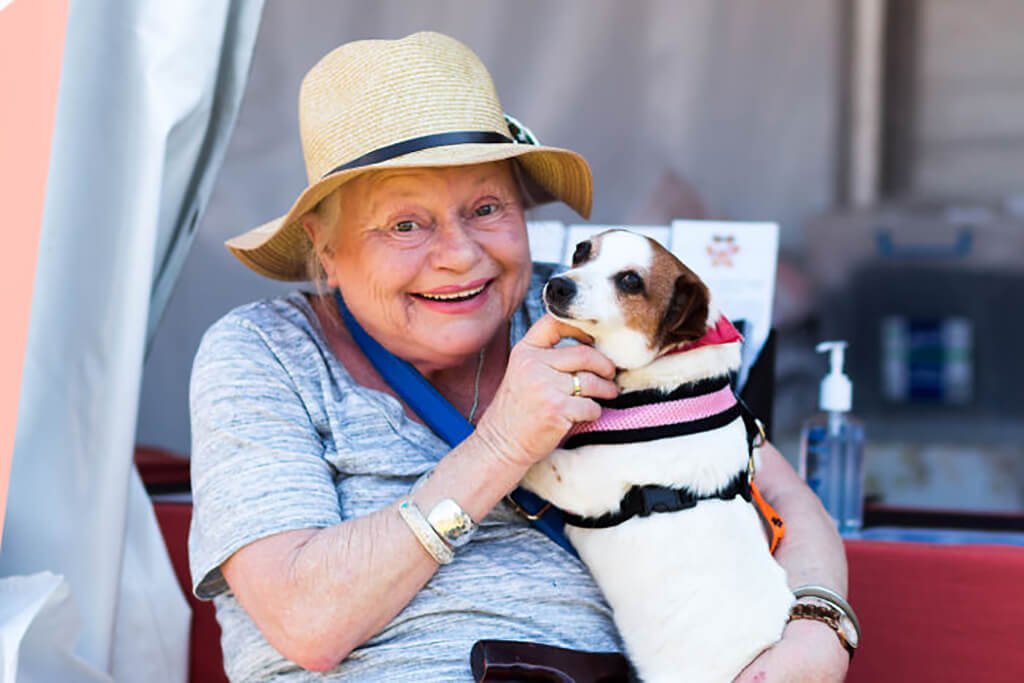 This photo was taken at the public park, where a local animal shelter holds an annual dog adoption day. This radiant elderly lady decided to pick this little guy, and the two couldn't be happier together! We're positive that this sweet lady will shower this dog with all the love in the world!
Overwhelmed With Excitement!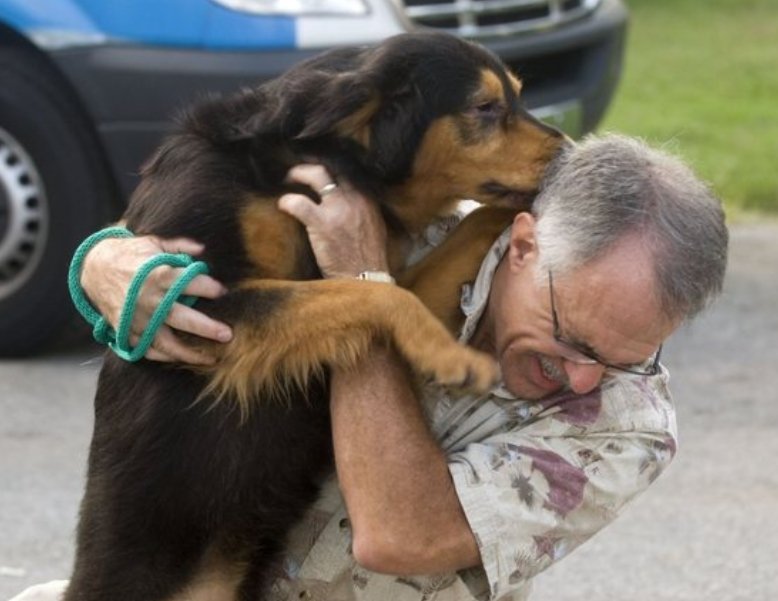 Although many dogs will go straight for a hug, some of them, like the one pictured above, prefer kisses. Of course, this is usually only reserved for their owners. Does your dog shower you with love like this? Or does it prefer long cuddles as it falls asleep on your lap? In any case, affection from dogs is great.
No Present Is Better Than a Pet's Love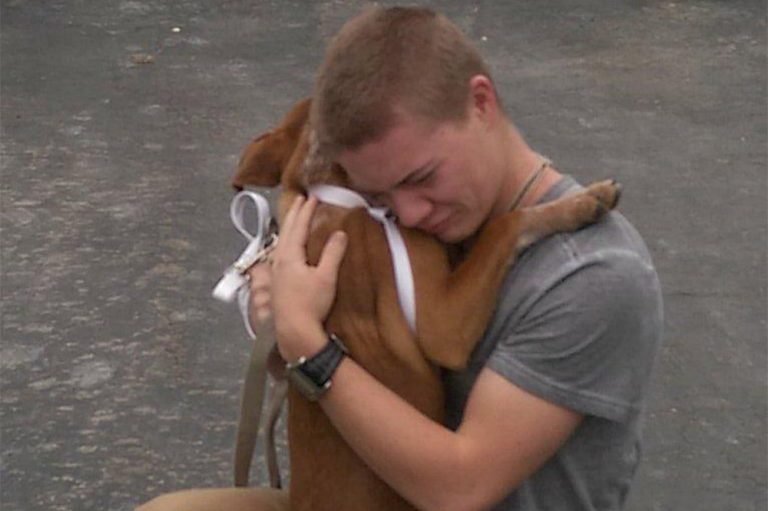 When you're saying goodbye to a pet, things can often get a little emotional. As this boy was traveling for a basketball tournament, he had to say goodbye to his puppy, and it seems like they don't want to let one another go! It is truly wonderful how humans and dogs can have such powerful bonds.
No One Is Happier Than This Dog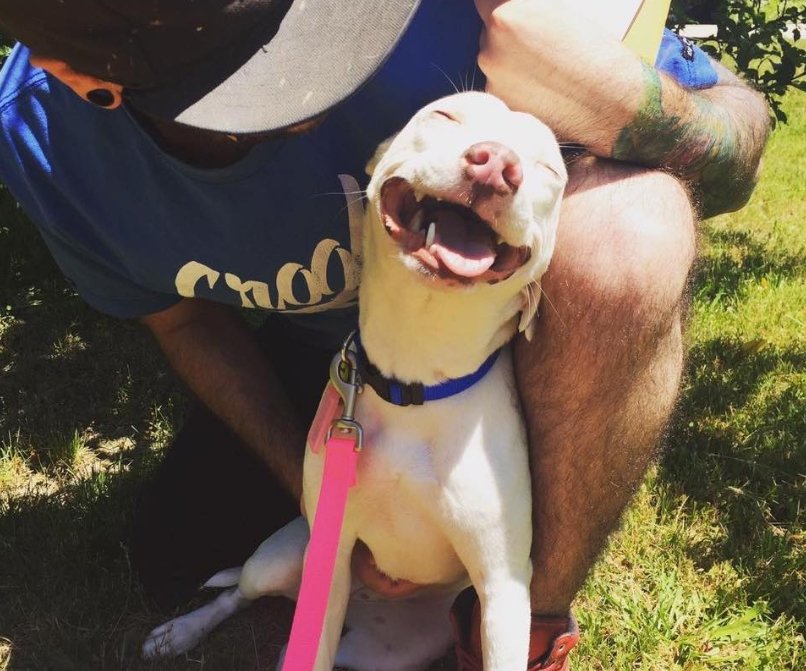 It looks like this dog is really living its best life. To this puppy, there is nothing better than a cuddle from your owner with the sunshine in your face! It looks like it's in pure heaven as its owner caresses its tummy. It looks so happy that it looks like this photo was taken straight out of an ad for a dog-related product!
The Goofiest Surprised Expression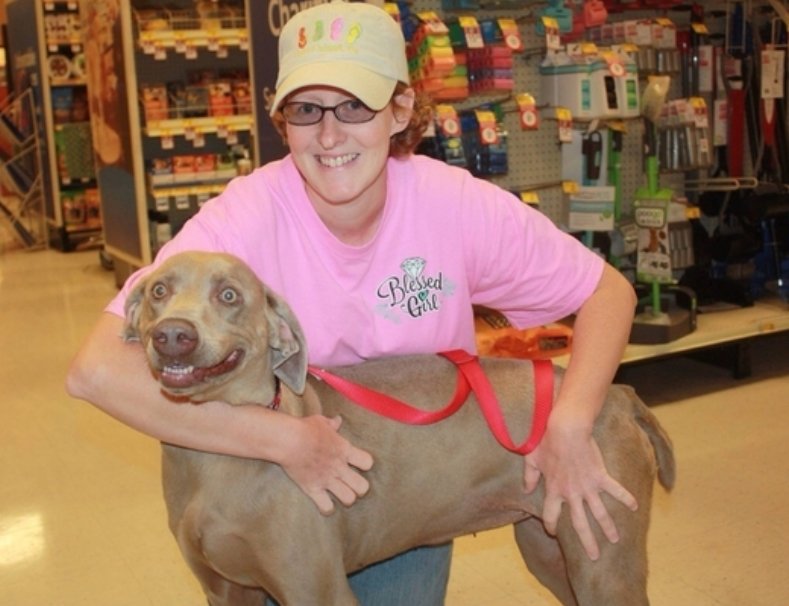 The day a doggie finds his forever home is nothing short of amazing! This big guy seems to know what we mean. Also, his new owner looks just as happy and blessed. Just look at her t-shirt! This photo seems like it was taken at a pet store, which also explains this dog's excitement as there is dog food and toys all over the place!
Mouth Opens and Tongues Out Mean Happiness
Judging by the doggo's expression, we believe that this was either a very hot day, or it was absolutely thrilled to go home with its new owner! We bet it's the latter. The owner, just like her new buddy, seems over the moon. These two have managed to bond so quickly!
Close Together For A Picture In the Sun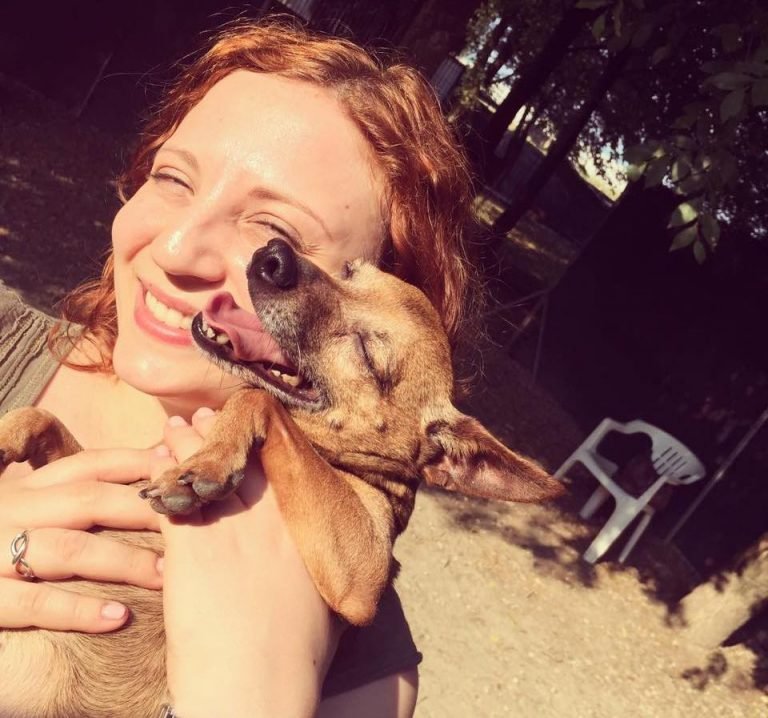 When you take home a doggie, hugs and kisses are automatic. That's just how it is - we didn't make the rules! This adorable little pup is loving this moment with its owner, who looks just as happy. It seems like she is taking this dog home for the first time, and this could be the beginning of a beautiful love story.
You know what they say - a dog is a man's best friend! And judging by these photos, who can say that isn't true? It's beautiful how humans and dogs can often create such strong bonds and live together for many happy years! We hope you enjoyed this list! If you did, why not share it with your family and friends?
Source: Beach Raider, Give It Love, Huff Post, Buzzfeed