Unsafe Airports Around The World
Not too many people enjoy running around airports. Whether it's the crowds, the noise, or the general chaos, airports are not usually a fun experience. All of that being said, some are less fun than others. In fact, some are downright dangerous. Which airports are the least safe? Are you headed to one for a vacation? We hope not, but you should start reading to find out!
India: Agatti Airport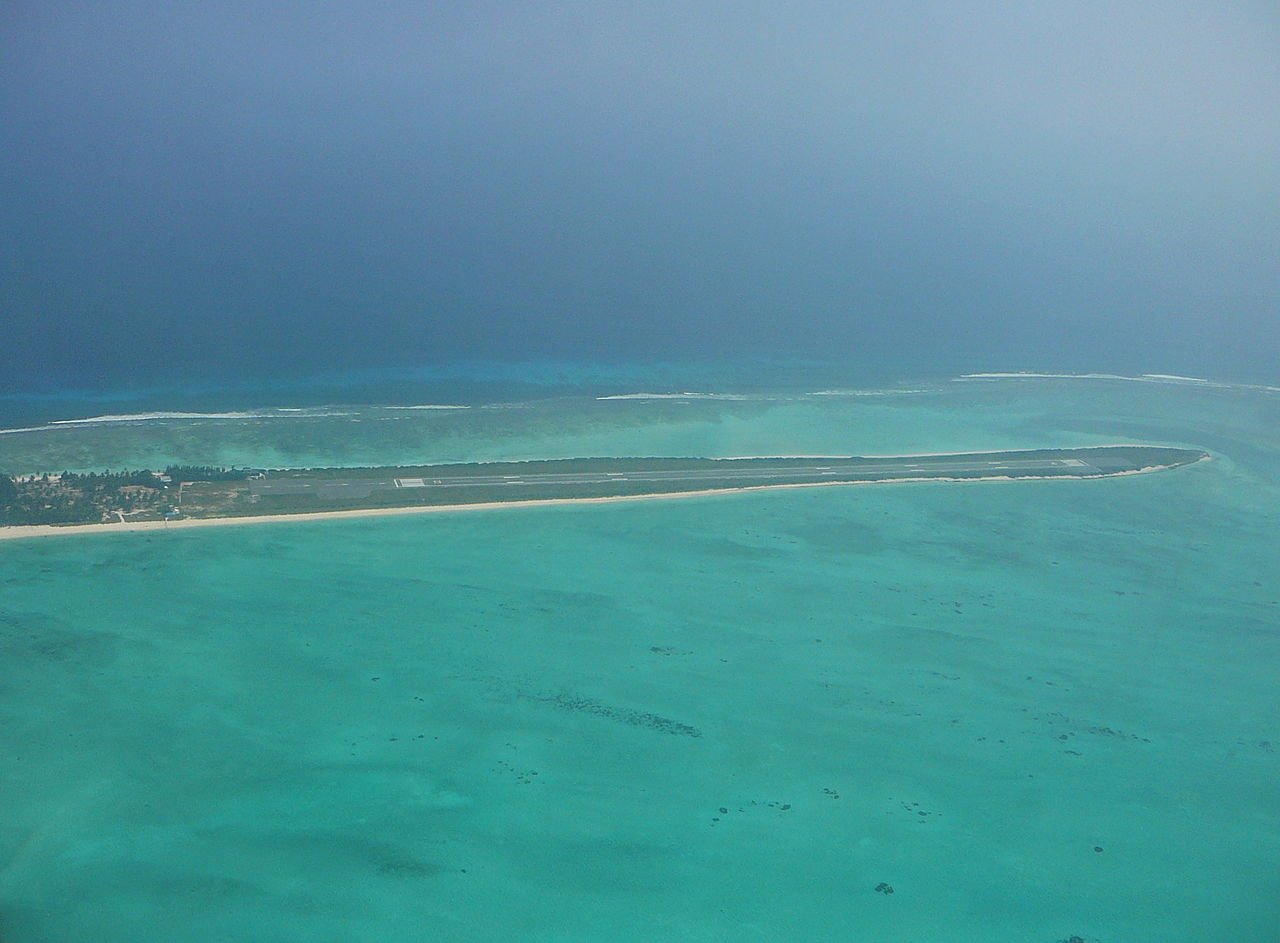 You can take one look at Agatti Airport and see the problem with it. It's completely surrounded by water and there is only one runway. It's on an island off the east coast of India, which is a very isolated location. If a pilot is off by even a few meters on either side, there's a good chance that the plane is going into the ocean. Terrifying.
Nepal: Tenzing-Hillary (Lukla) Airport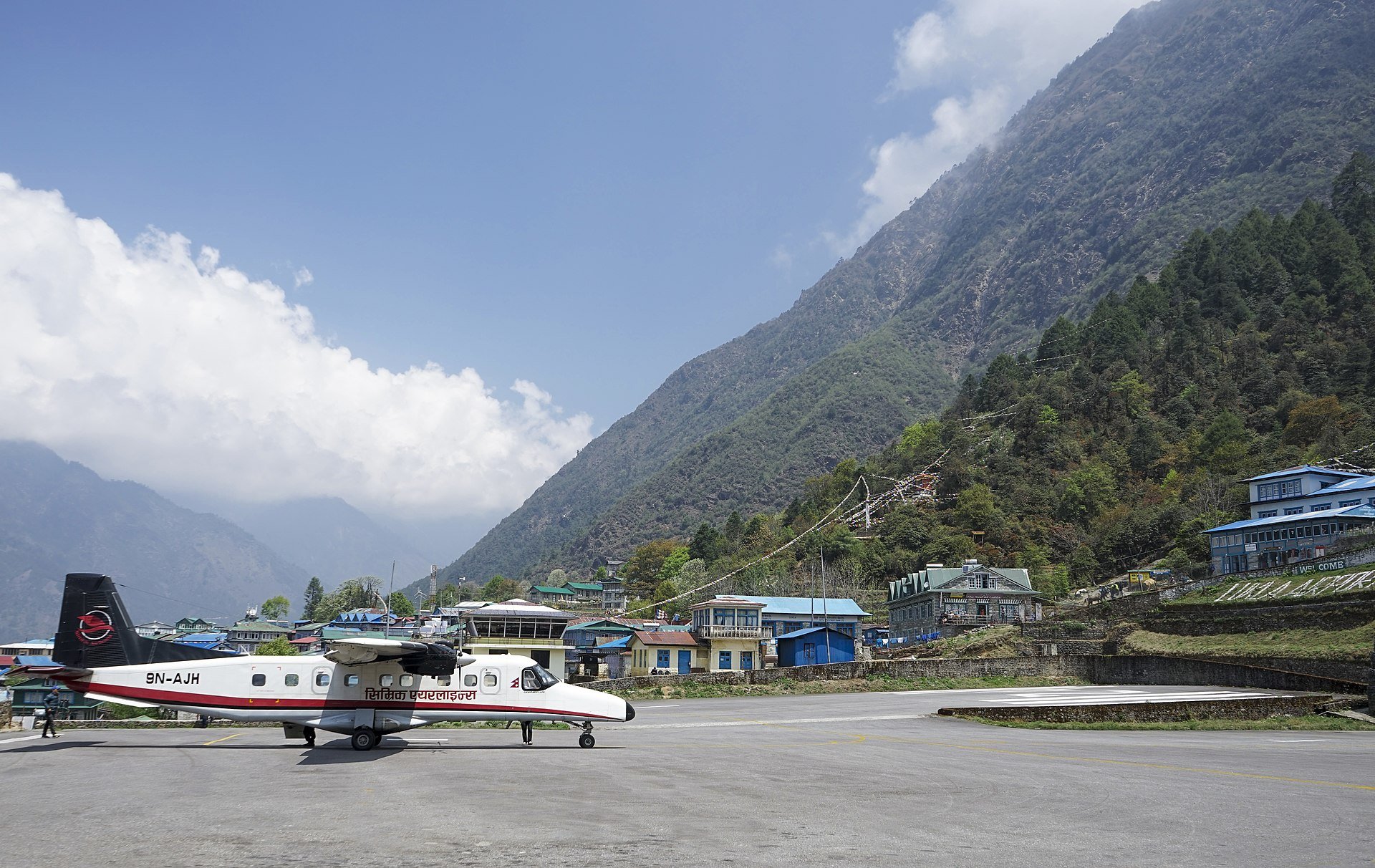 According to The History Channel, this was the most dangerous airport for the last twenty years. The actual name is Tenzing-Hilary, but it's in the town of Lukla. The airport is located in the Himalayan Mountains, and the runway has a 4000-foot dropoff at the end. It's used for tourists wanting to climb Mt Everest, and this is the first hurdle!
Greece: Alexandros Papadiamantis Airport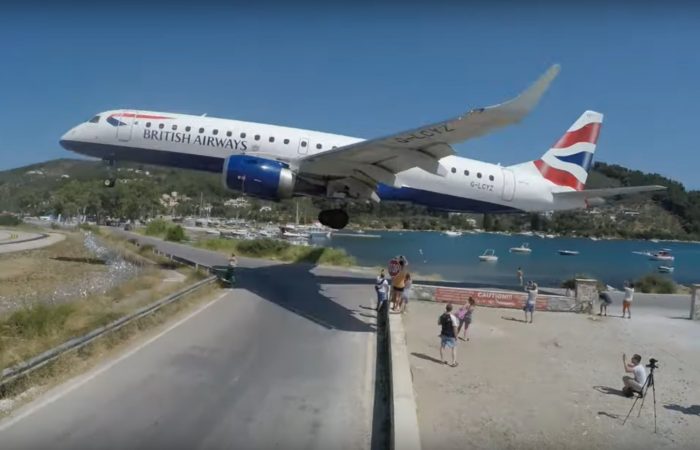 Many of these airports are unsafe because of the proximity to public roads. The Alexandros Papdiamantis Airport is no exception to this. The planes fly very low to the ground and they fly over a well-used thoroughfare. This place has become something of a tourist attraction because of the pictures you can get from the low flying aircraft. It is extremely dangerous to do this though.
Brazil: Congonhas Airport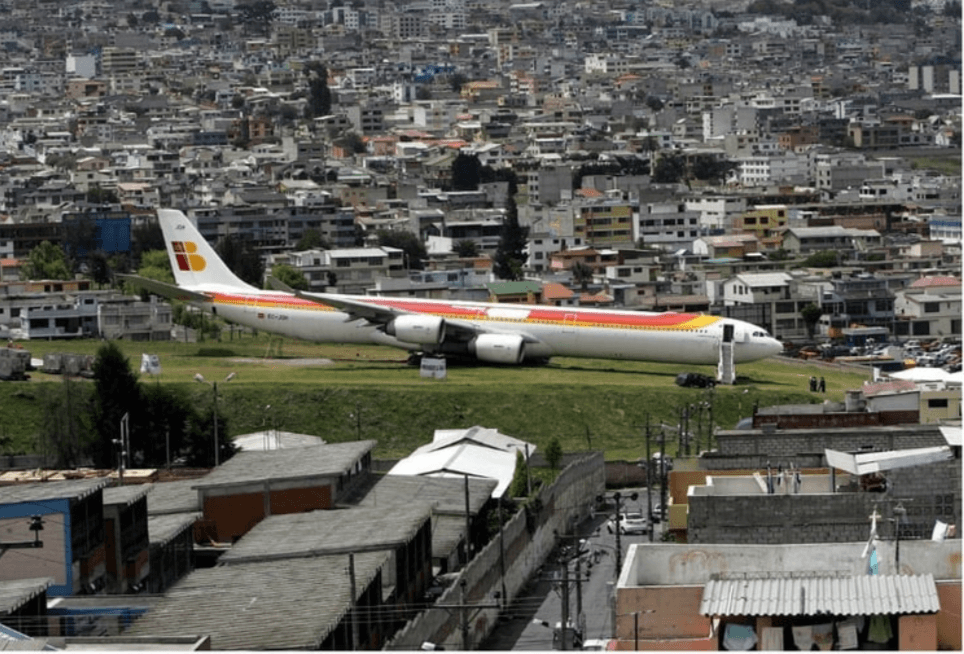 This airport is situated smack in the middle of Sao Paolo. That makes maneuvering around buildings difficult. It also has very short runways, so if the pilot doesn't time everything exactly right, they can hit one of them. Most passengers hold their collective breath when flying through this airport. It's like navigating a minefield.
Norway: Svalbard Airport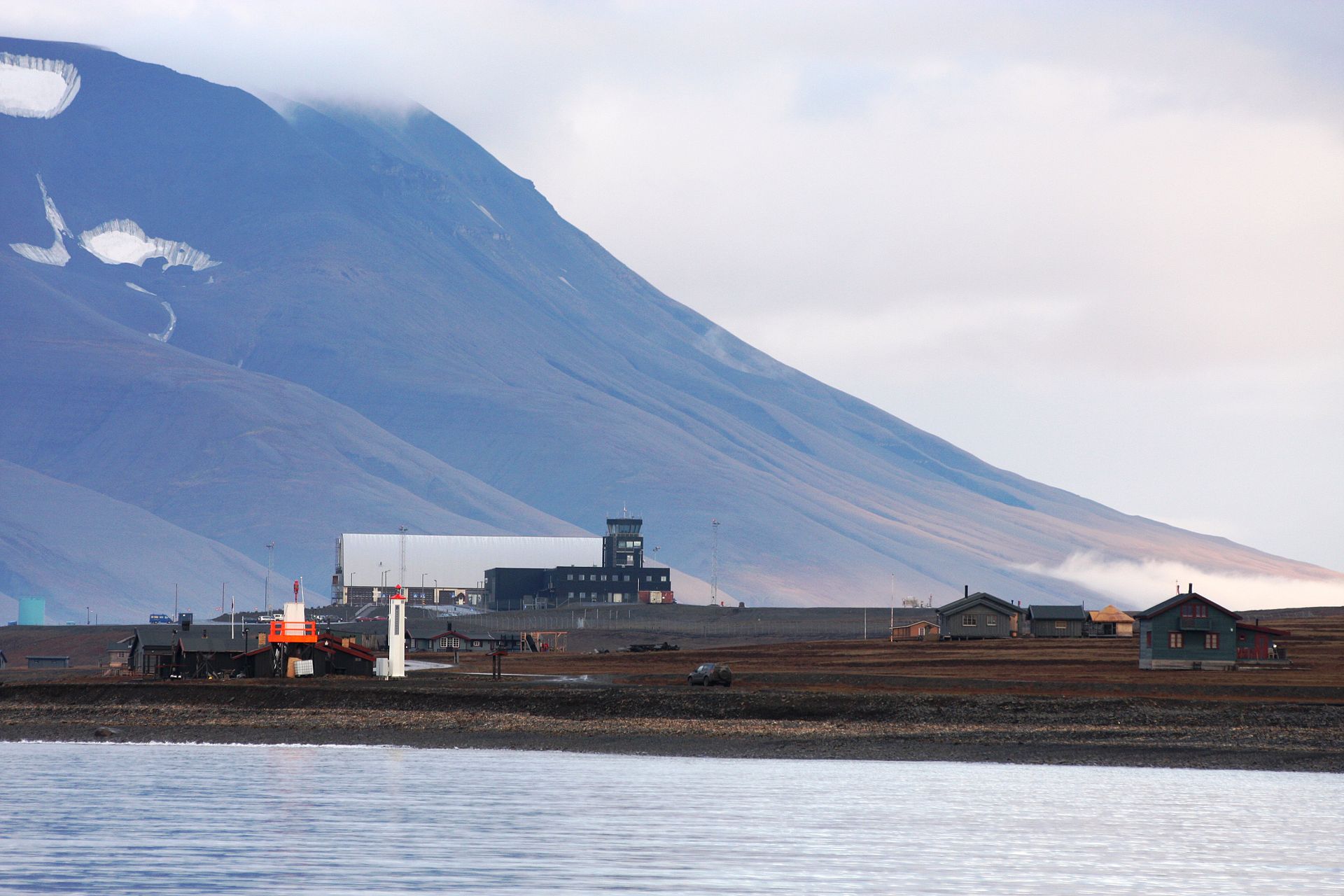 This airport services Svalbard, which is in the northern part of Norway. It's a gorgeous place to visit if you want to see icy landscapes. Unfortunately, the airport is extremely dangerous. It's built on the ice itself, which means that the foundation is extremely unstable. It also means that there are no landing lights available. Don't worry though, it's permafrost so it won't melt during the summer. 
St. Maarten: Princess Juliana International Airport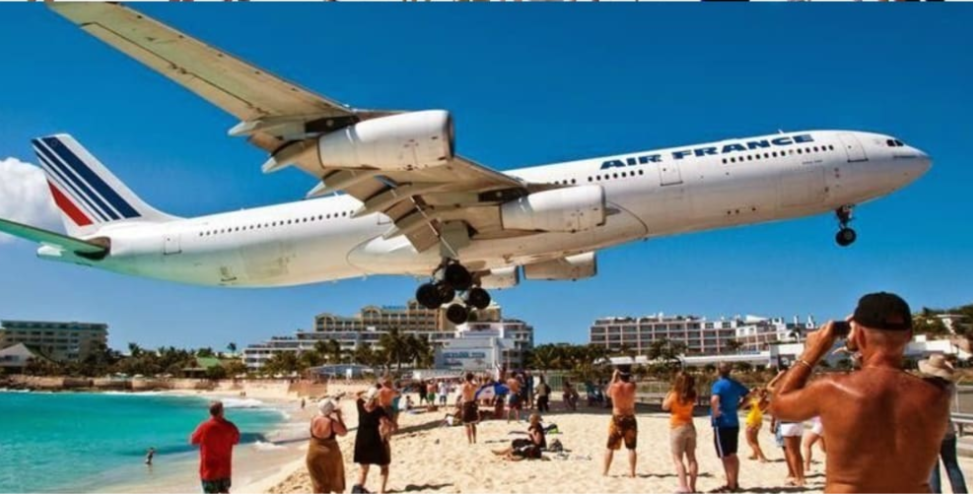 We talked about how a lot of dangerous airports fly over public areas, and this one is one of the worst. In this case, the planes fly right over a public beach, and as you can see, it's a pretty crowded one at that. One famous incident involved a Ukrainian acrobatic duo who nearly clipped on of the planes while doing a handstand stunt!
France: Courchevel International Airport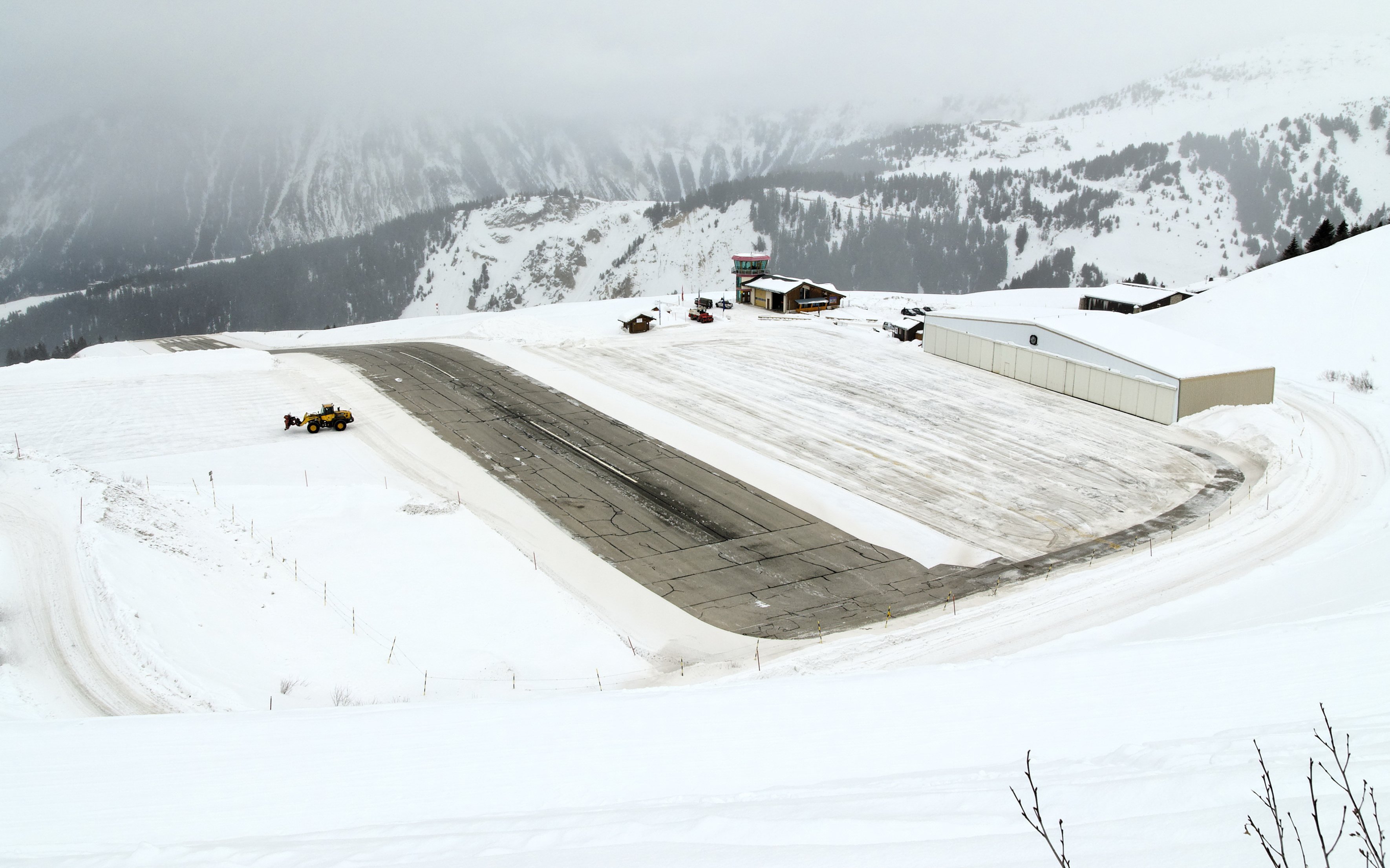 This airport is located in the French Alps. It's dangerous because of the grade and dropoff on the runways. The runway is only 1762 feet long and has a gradient of 18.5%, which means it has a steep dropoff. The short length means that only helicopters and small planes can use it. In addition, there are no lighting aids on the runway, so night landings are impossible.
Honduras: Toncontin International Airport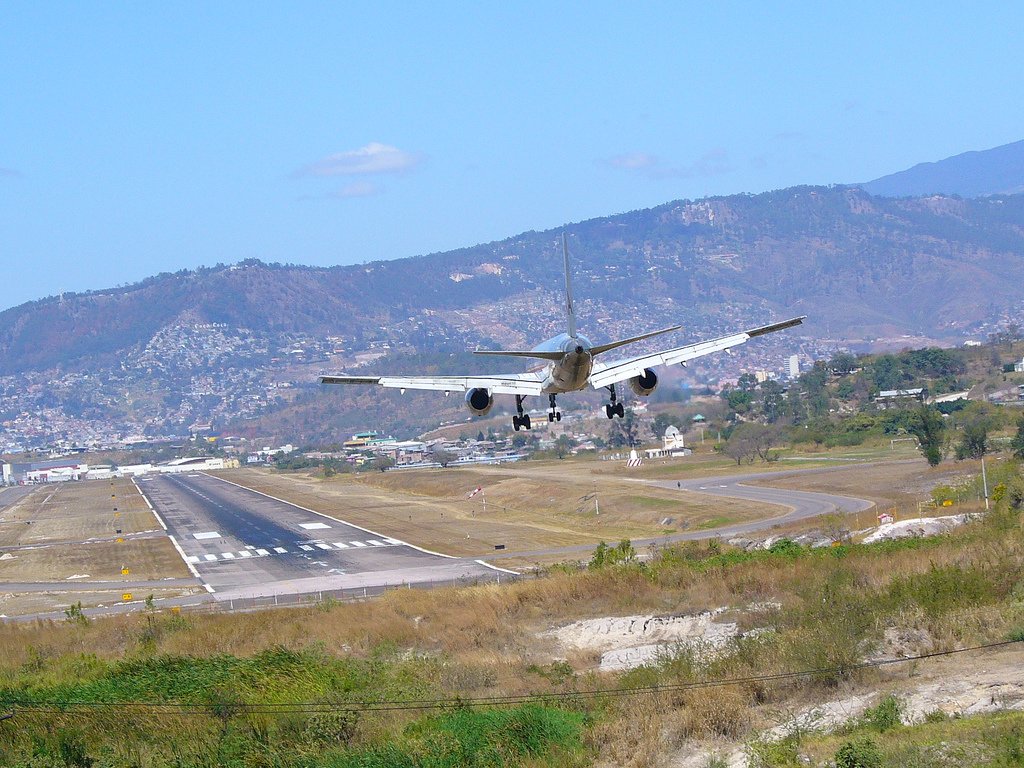 This airport was much more dangerous prior to 2009. Pilots had to approach the airport and make a sharp 90 degree turn to avoid hitting a mountain. It has been improved greatly since then, but it's still only a single runway with a short approach. The picture above shows the angle that a plane needed to fly over before the removal of the hillside (seen in the foreground of this photo.)
Japan: Marine Corps Air Station Futenma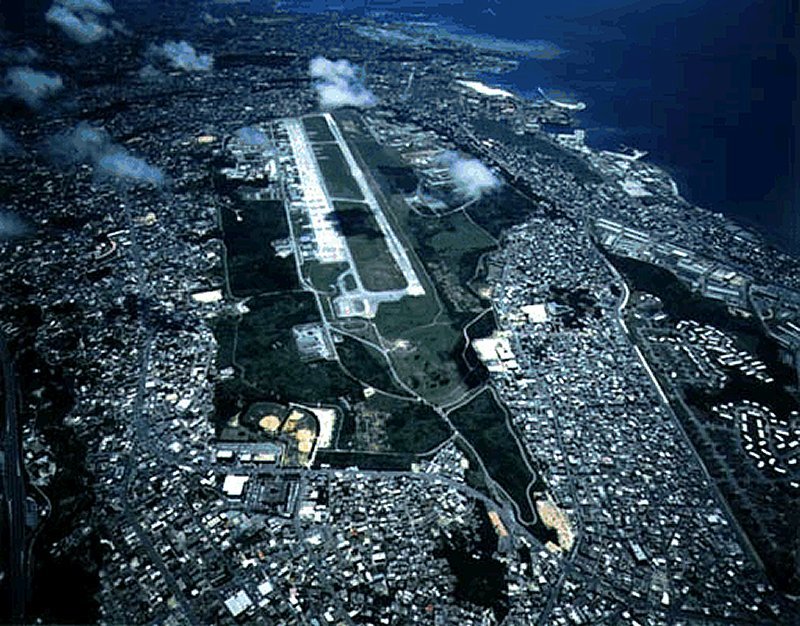 There's a long history of problems with this airport dating back to when it was built during World War II. The problem isn't that it's a dangerous place to take off and land. It's dangerous because there are military fighter jets constantly going in and out in a heavily populated civilian area. The airport has been the subject of a long and protracted dispute between the US and Japanese governments.
Colorado: Aspen Airport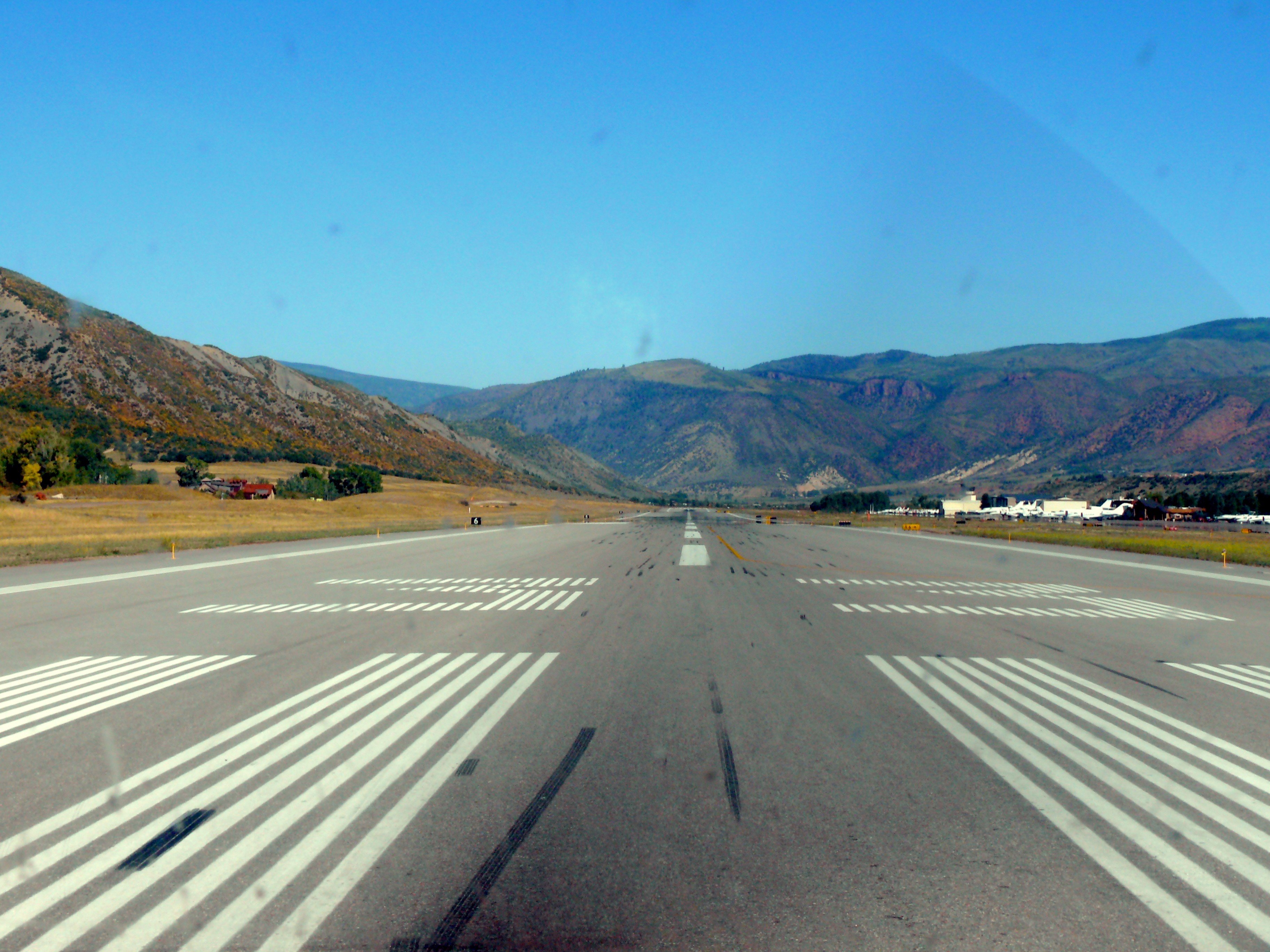 Aspen is the only ski resort in Colorado to feature its own airport. There are a lot of wealthy people who fly private airplanes in and out of the airport and pay handsomely to do so. As it turns out, that cost is for good reason. Aspen Airport is located in the mountains and requires special training to fly in and out of it. There's a very steep approach that gives no room for error.
Antarctica: Ice Runway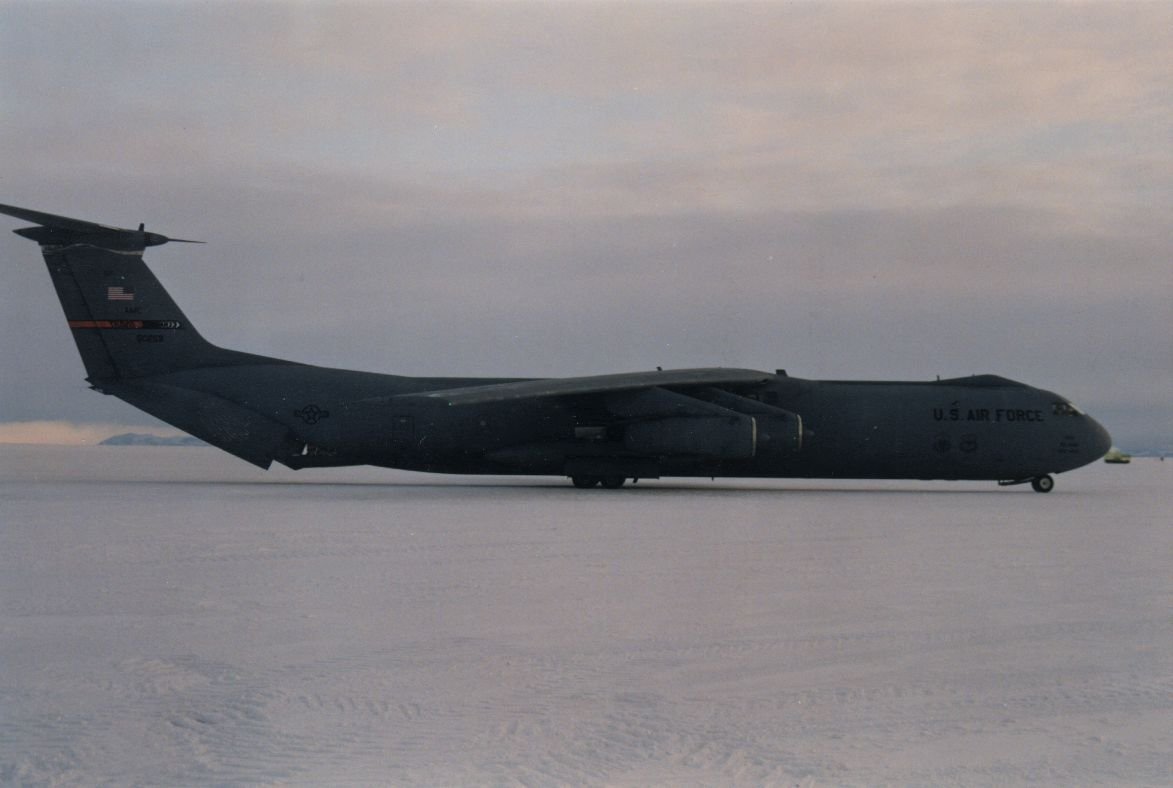 This one almost didn't make the list because it isn't really an airport. It IS dangerous though. There's no way to make a safe surface in the Antarctic tundra for planes to land upon. Instead, this one is just rebuilt every year by smoothing out a large strip of ice. If you think that sounds crazy, you're right! It's worse during the winter because there are obviously no landing lights...and night is 24 hours per day.
Gibraltar: Gibraltar International Airport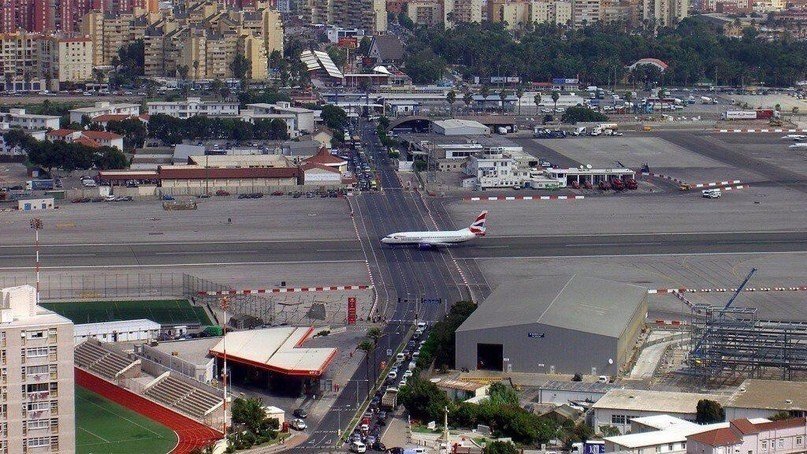 We've seen airports that take off in front of crowded people before. This one probably takes the cake though. Gibraltar International Airport has one of it's landing strips built directly into a road near the airport. If a plane has to land, that road needs to be shut down. You can see how this would be a problem. It's not just annoying for the residents, but it's extremely hazardous.
Hong Kong: Kai Tak Airport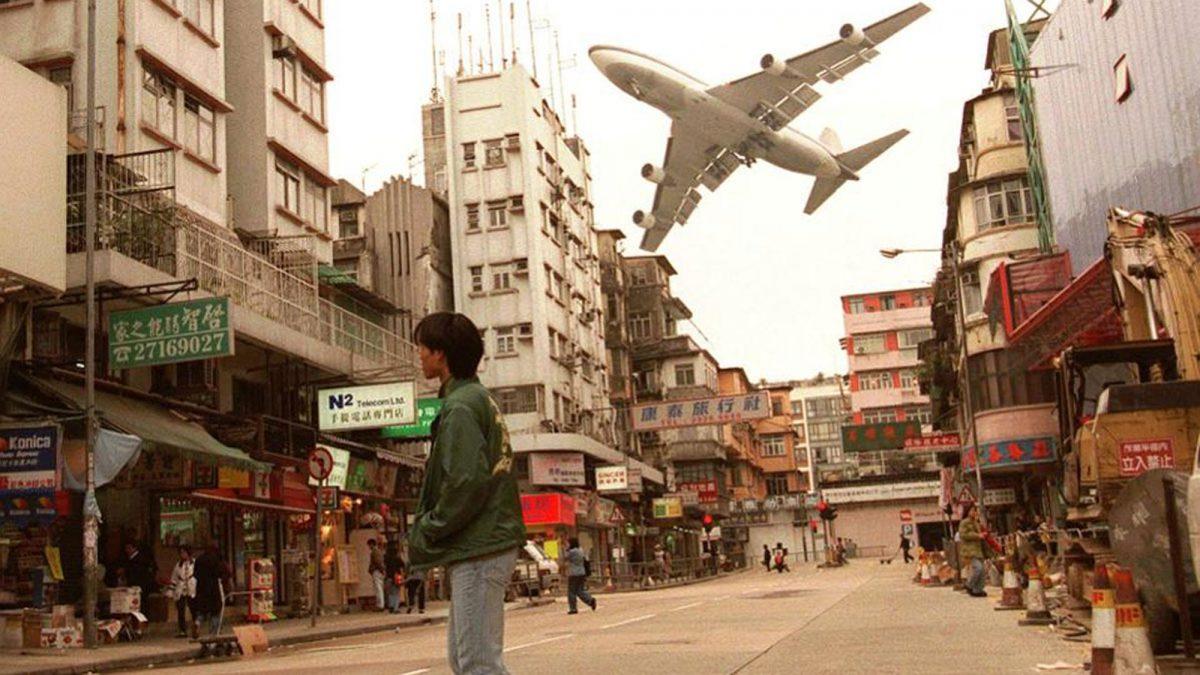 This airport was a leftover from the British regime. When China took control of Hong Kong in 1996, one of the first things they did was shut this airport down. They finally closed it altogether in 1998. It was unsafe because the planes were forced to fly right through the middle of Hong Kong. It's already a crowded skyline, and the airport made it more dangerous. 
Saba: Juancho E. Yrausquin Airport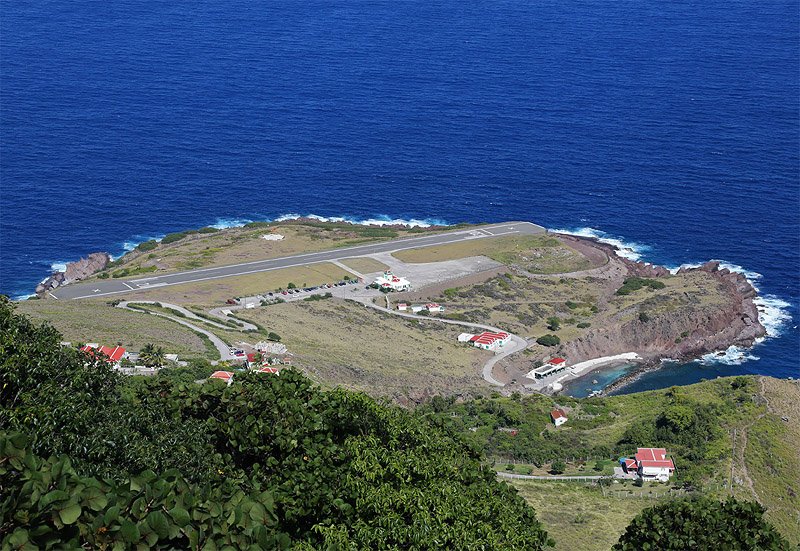 Saba is an island in the Dutch Antilles. It's a small island, and it might be surprising to even find an airport there. It might not have been the best idea to build one there though because this airport has the smallest runways in the world. Jets are not allowed to use the runway, and tourists are usually not allowed to fly in and out of it. It's mostly used for very small cargo and mail planes.
Bhutan: Paro Airport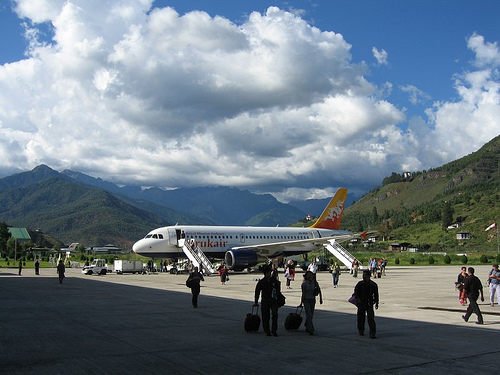 This might be the most dangerous one on the list, and that's saying something. Only 17 pilots in the world are certified to fly in and out of Bhutan's Paro Airport. Not only is it in the mountains, but it also requires TWO dangerous 45 degree turns to quickly be performed to land there. The pilots are also forced to fly over a lot of homes. This one checks all of the wrong boxes.
This is our list of the most dangerous airports in the world. We hope you aren't traveling to any of these places anytime soon, but if you are, be safe. Lock your tray tables and buckle your seat belts, it's going to be a wild ride! If you liked this article, please share it with your friends. Thanks for reading!
Sources: Interesting Engineering, History Channel via E-Fly Academy, Greek Reporter, Jalopnik LA Times Gibraltar Airport CNN