Funny Looking Foods
Sometimes, fruits and vegetables take on human or animal-like qualities, and the results can range from terrifying to downright hilarious. Potatoes and cucumbers are particularly good at twisting themselves into various shapes, but did you know peppers are almost always angry on the inside? Our collection of strange foods has some prime examples of weirdness!
The Human Apple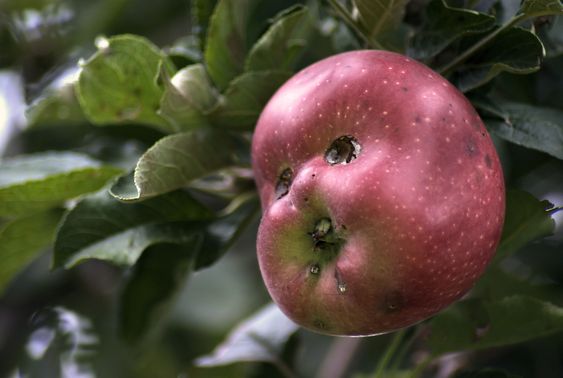 One would not expect an apple to have human-like features, but this one certainly does! It must be strange walking in your garden only to be faced with this hanging from your apple tree. It looks like a villain from a horror movie, and definitely not something that should be bitten into!
Eat More Carrots - they said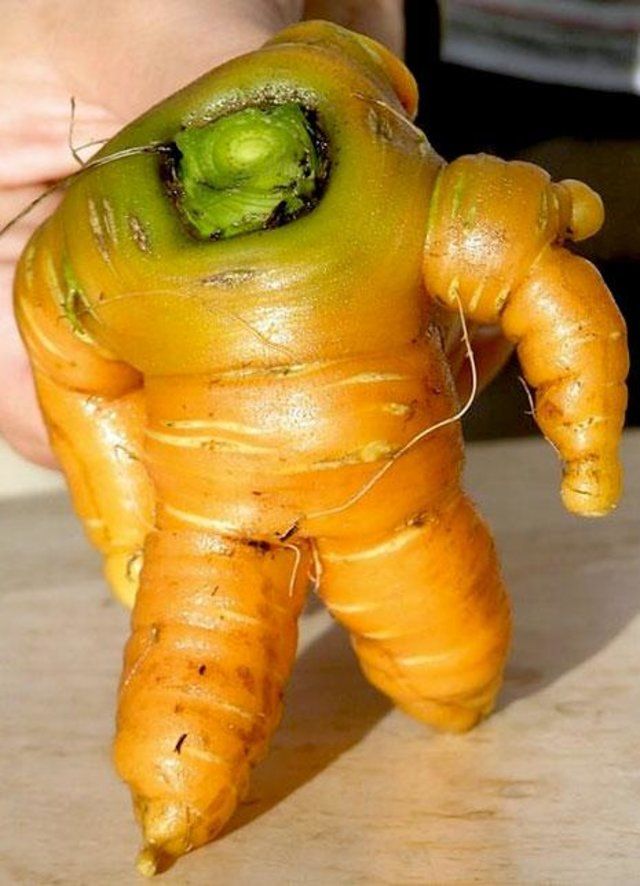 Do you remember how in childhood our parents were telling us to eat more veggies so we'll be strong and healthy? Well, if all the carrots would look that way, we'll be willing to eat tons of them. Especially those of us, who were dreaming of becoming astronauts.  
That's A Сute One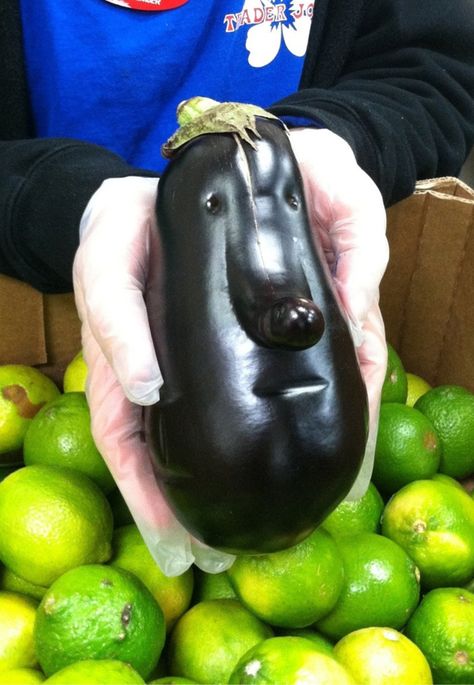 Well, who would eat that kind of vegetable when it's just so cute? Probably, that kind of natural masterpieces should never end up in our salads. 
Pepper Anger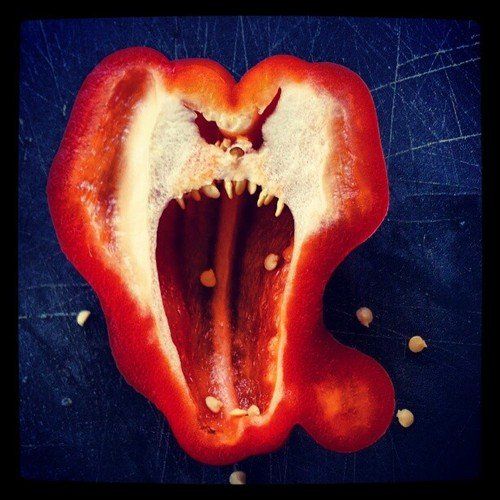 Once you open up a pepper, there is no telling what you might discover inside. Most peppers are unhappy about the invasion of privacy, and this one is no exception. If you are faced with this pepper and still decide to add it to your meal, you are a brave one. Your meal will have a distinct taste of anger and hate!
The Touched Tomato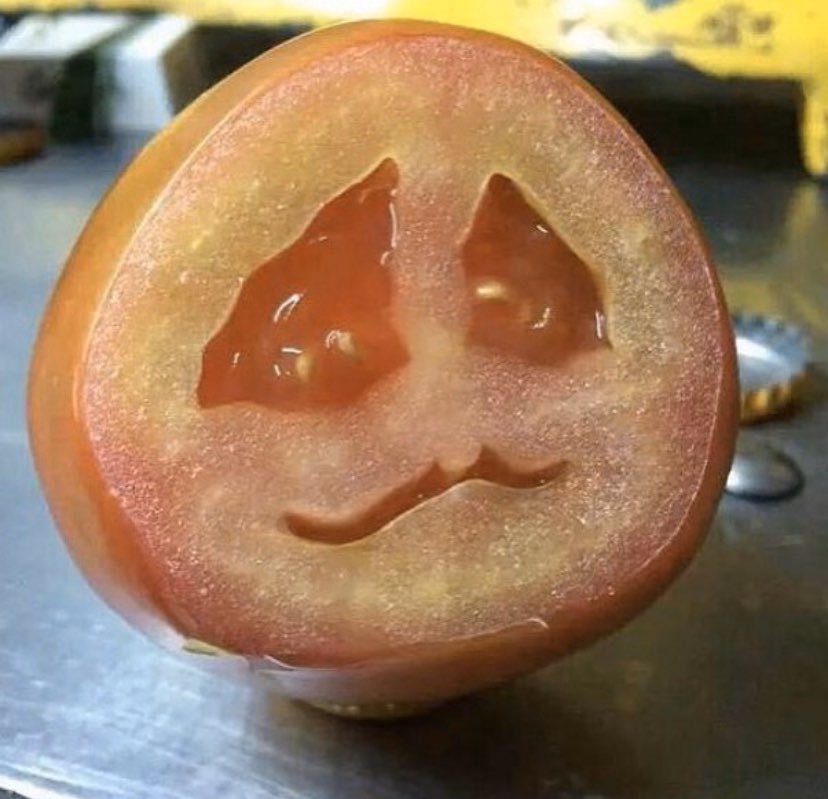 Whoever just told this tomato they love him is a superstar! This vegetable has been moved to tears by the touching expression of love. It's certainly an emotional reaction hardly expected from a non-human, and it just goes to show that the feelings of vegetables should not be underrated.
Potato Head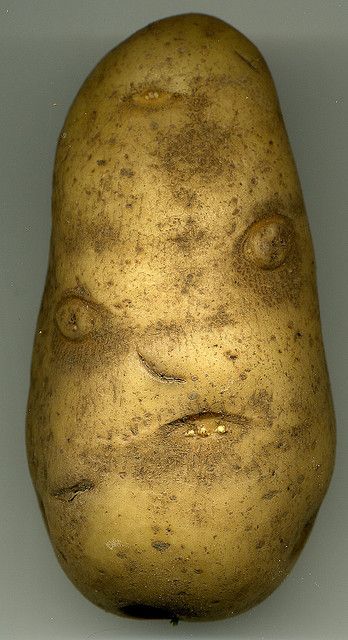 This potato seems to be struggling with a few deformities on its face. Its eyes are in different positions, and it only has bottom teeth that stick out from its little mouth. Digging such a strange specimen from your garden, or unpacking it from your supermarket bag might give you quite a scare.
A Scared Onion
This onion has seen happier days! It looks utterly confused and scared by whoever just cut his body and two. It gives off quite a dizzying feeling, and we doubt anyone would want to eat it at this point. Some vegetables certainly can hide strange secrets once you cut them open!
Surprise Potato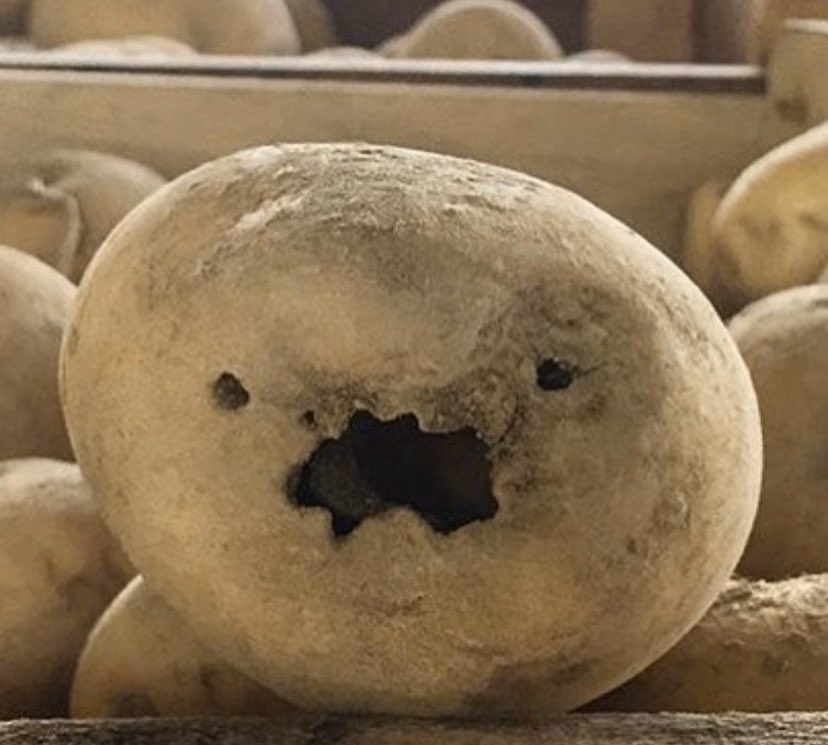 This potato looks like a sea cucumber. The strange aquatic creature comes to life through this spud, and it looks pretty surprised that it is on dry land. Opening up a
potato
basket only to find this when you are about to cook dinner for the family is guaranteed to send chills down your spine!
Mushroom Love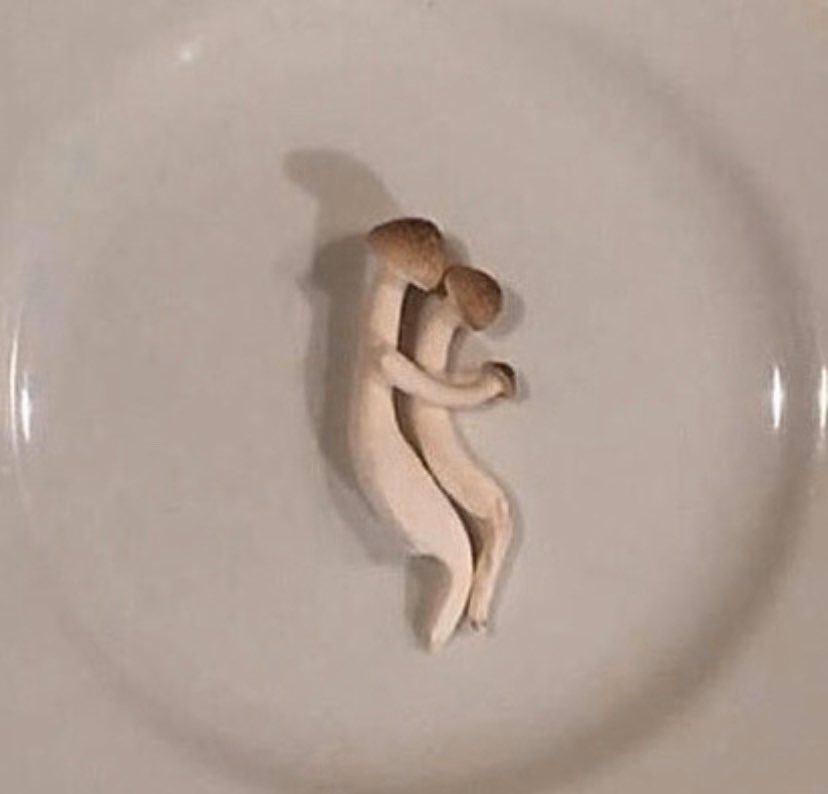 Vegetables are people too! They need affection and this pair of mushrooms shows us all how it is done. Caught in a peaceful embrace, the spooning mushrooms are as cute as can be. We hope no one disturbs their romantic nap to make soup from them. That would be quite inhumane.
The Cucumber Snake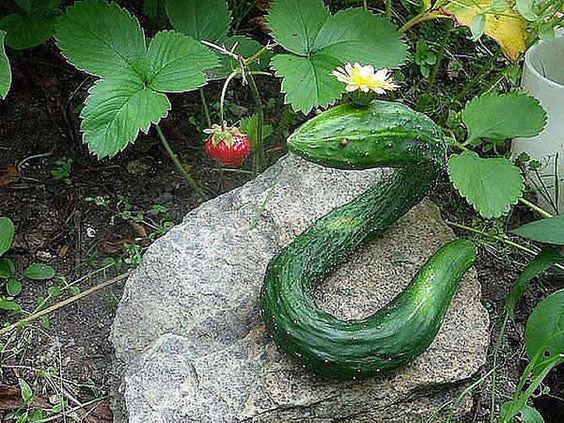 If you were to take a stroll in your garden, this creature would certainly make your scream. The
cucumber
has transformed itself into a snake, and for people whose sight might be worse, this can look like a very dangerous species. It seems like this one is quite tame though.
Vegetable Snake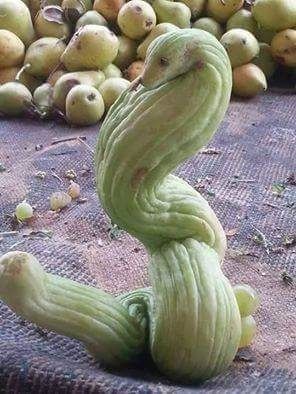 Veggies seem to lend themselves well to impersonating snakes. This type of pumpkin with its long and bendy torse decided to get in the role of a cobra and it looks worryingly real. The best way to take care of this situation would be to use the fake cobra to scare off garden predators.
Carrot Embrace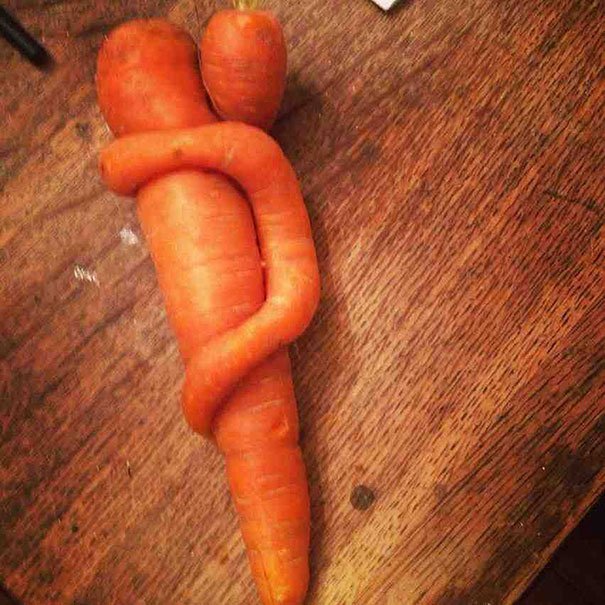 Carrots
have a long-standing history of affectionate behavior, and they often form families and couples while they grow. This young carrot dad has a child who holds on to him with all his might, and the sight is pretty touching. Seems like the parent doesn't get much alone time.
Turnip Sadness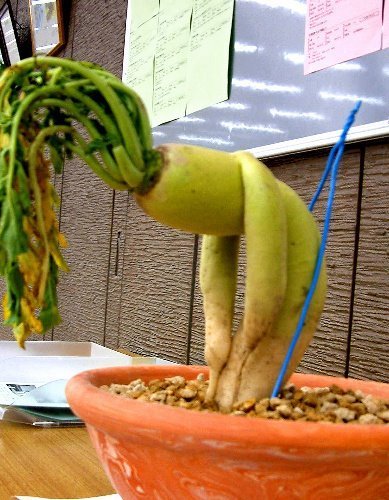 This
turnip
is the best proof that vegetables have to be grown outside in the sun. He is so utterly crushed by the artificial lighting and stuffy air, that he has given up his will to live. The human even tries to give him a crutch for stability, but the turnip is just not having it. What a sad story!
Watermelon Of Love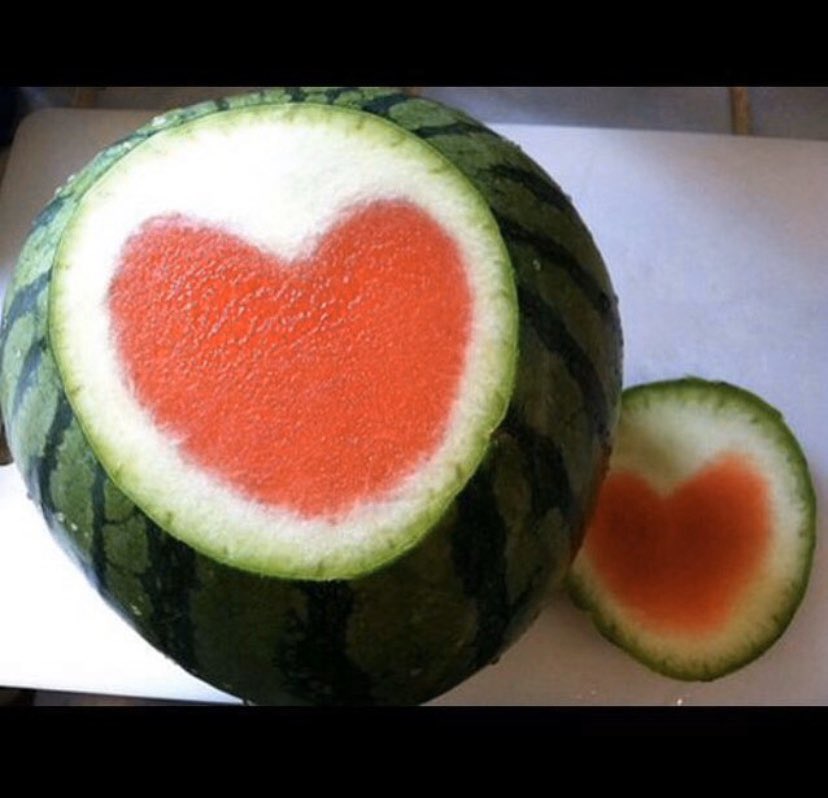 Not all watermelons are created equal! This one, for example, was specifically grown for
Valentine's Day
it seems. With its perfect heart-shaped inside, it makes a great present for your loved one, and an edible one too! How natural this shape is questionable, but it sure does look pretty. 
Aubergine Like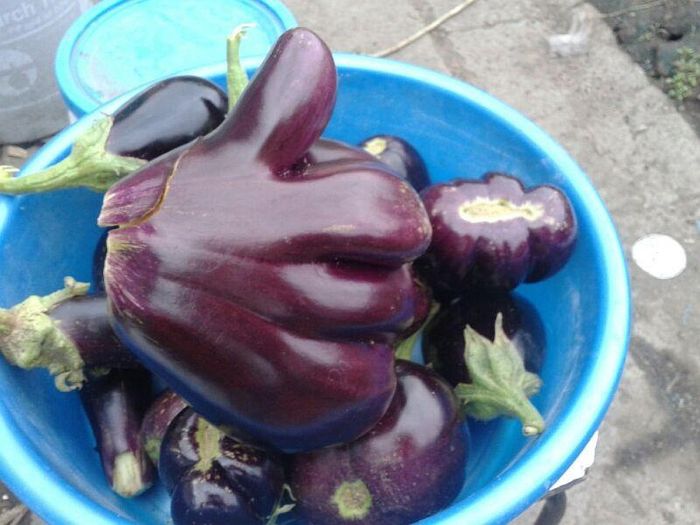 This aubergine is giving its farmer the green light to cook a meal with him it seems. It's hard to come by enthusiastic vegetables like this one, but this aubergine is having the time of his life. Clearly aware of what his purpose on this planet is, he has come to terms with his inevitable transformation into dinner.
Carrot Warriors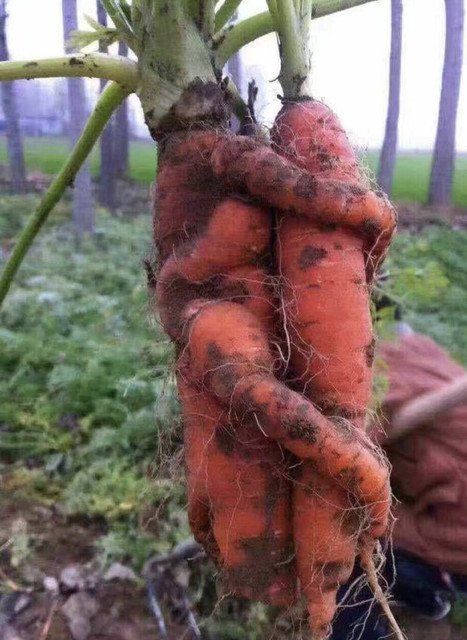 Carrots have wars too by the look of these two. They look like buddies who fought a tough war and are now returning home after years of being deployed. They are beaten and battered, but they have each other, and that is what counts the most. Their new life is about to begin!
The Duck Tomato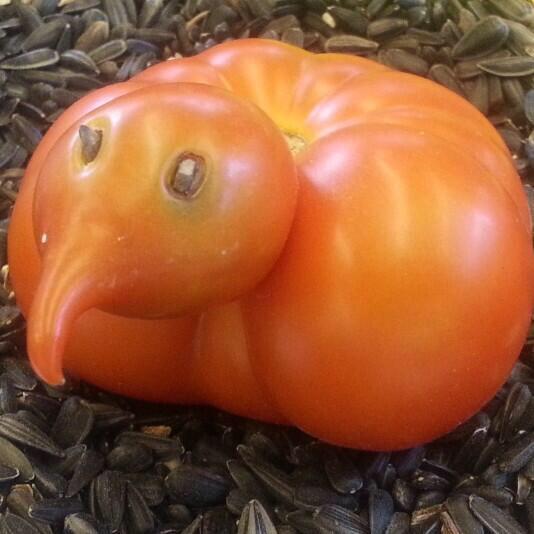 This tomato is trying to ignore the fact that it is a vegetable, and pretends to be a duck instead. Freedom of expression is important, and vegetables too should be allowed to show their true identities. This tomato's family might have some trouble adjusting at the beginning, but they will surely get over it.
Fruits and vegetables seem to be experts at taking on human or animal forms. Whether they show emotion or impersonate species, they have a gift for the extraordinary, and they like to show their creativity. Digging up some of these foods from your garden can be frightening, but mostly, it is just pure comedy!
Sources: Gardening Know How, Reel Gardening, How To Grow Potatoes, Sora News 24