Funny Texts Moms Send
Moms are pretty awesome, but there is no denying the fact that their technology skills are lagging behind. Sending text messages, for example, seems like quite an arduous task for them, but when they do it, they bring a big dose of humor to it. Some moms really know how to turn texts into pure comedy, and here are some of our picks of the funniest messages out there!
How Make Chicken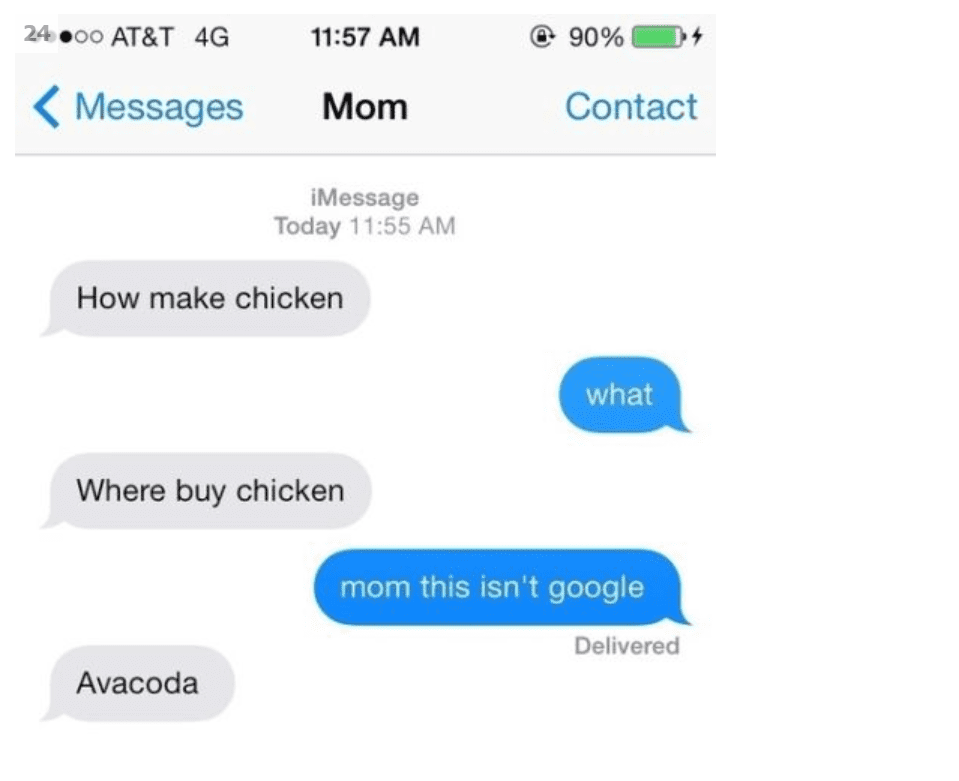 Yes, modern technology can be confusing, which is why it's no surprise
moms
tend to get it all a bit mixed up. This mom clearly doesn't have much of a firm understanding of the difference between a text and the Google search engine, but that's completely fine. At least we get this hilarious message from it.
Looking Out

The nightmare of every parent surely must be hosting a few friends in the living room only to have their child appear in their underwear out of nowhere. To avoid this embarrassing situation, this mom alerted her child of the company via text message. Now that is an effective use of text messaging!
High Standards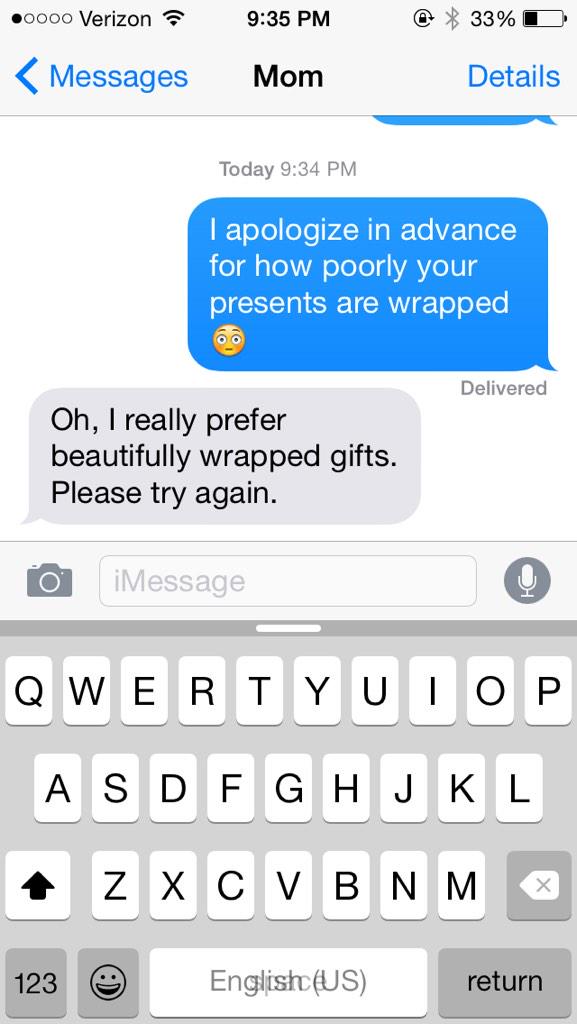 Some moms will never let their children slack off. Trying one's best is, after all, what counts. This child apparently did a bad job gift wrapping, and the mom is not having any of it.
Moms
do deserve beautiful presents that have been perfectly wrapped, so we have to agree with her insistence that the child tries to wrap the gift again, and better.
Urban Slang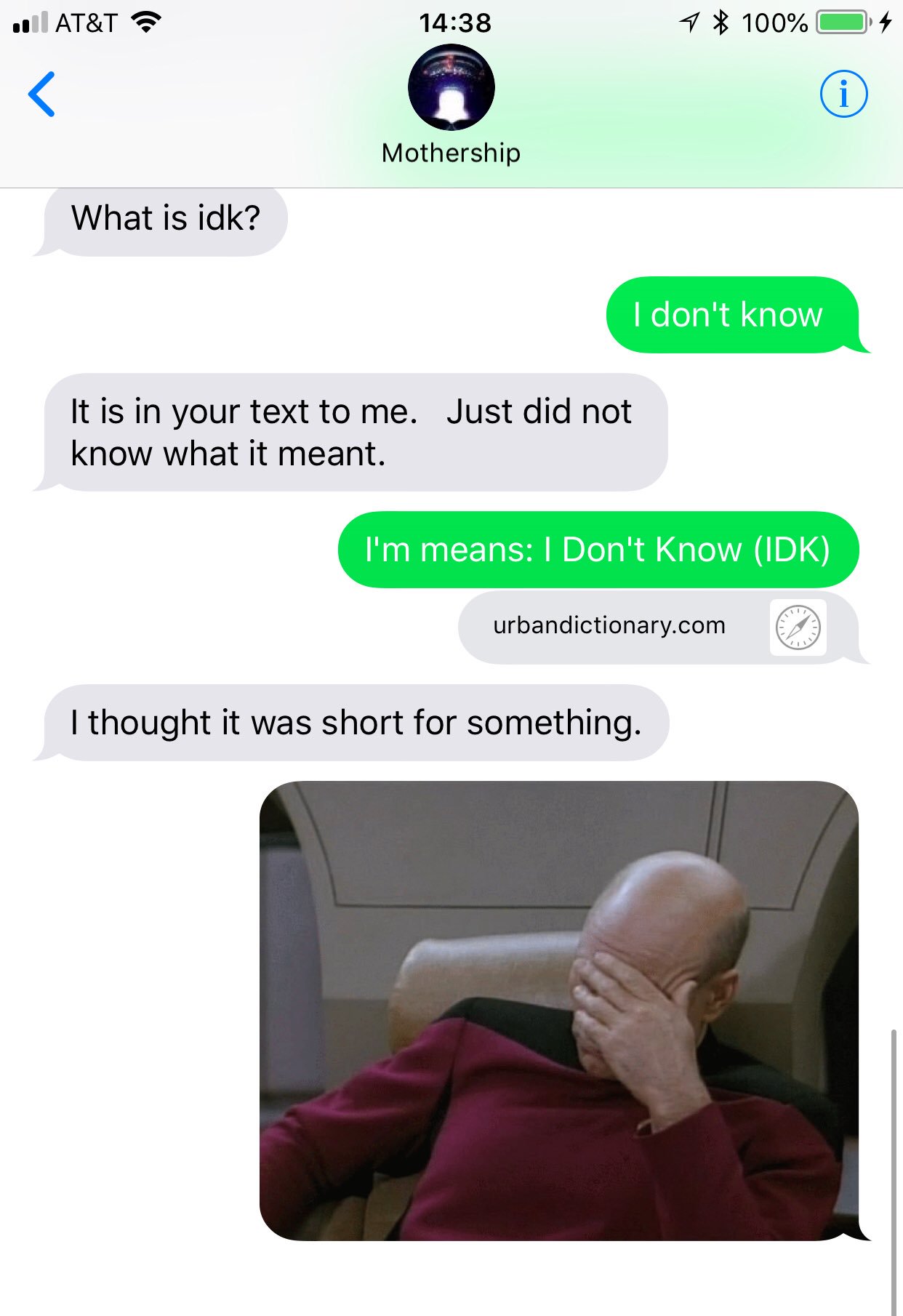 Moms have enough trouble with urban and modern expressions in real conversations, so once new lingo is brought up via text message, no wonder they lose all understanding. Even simple phrases can lead to confusion, even when the child attempts to explain and even offer a link to the urban dictionary. 
Honesty Above All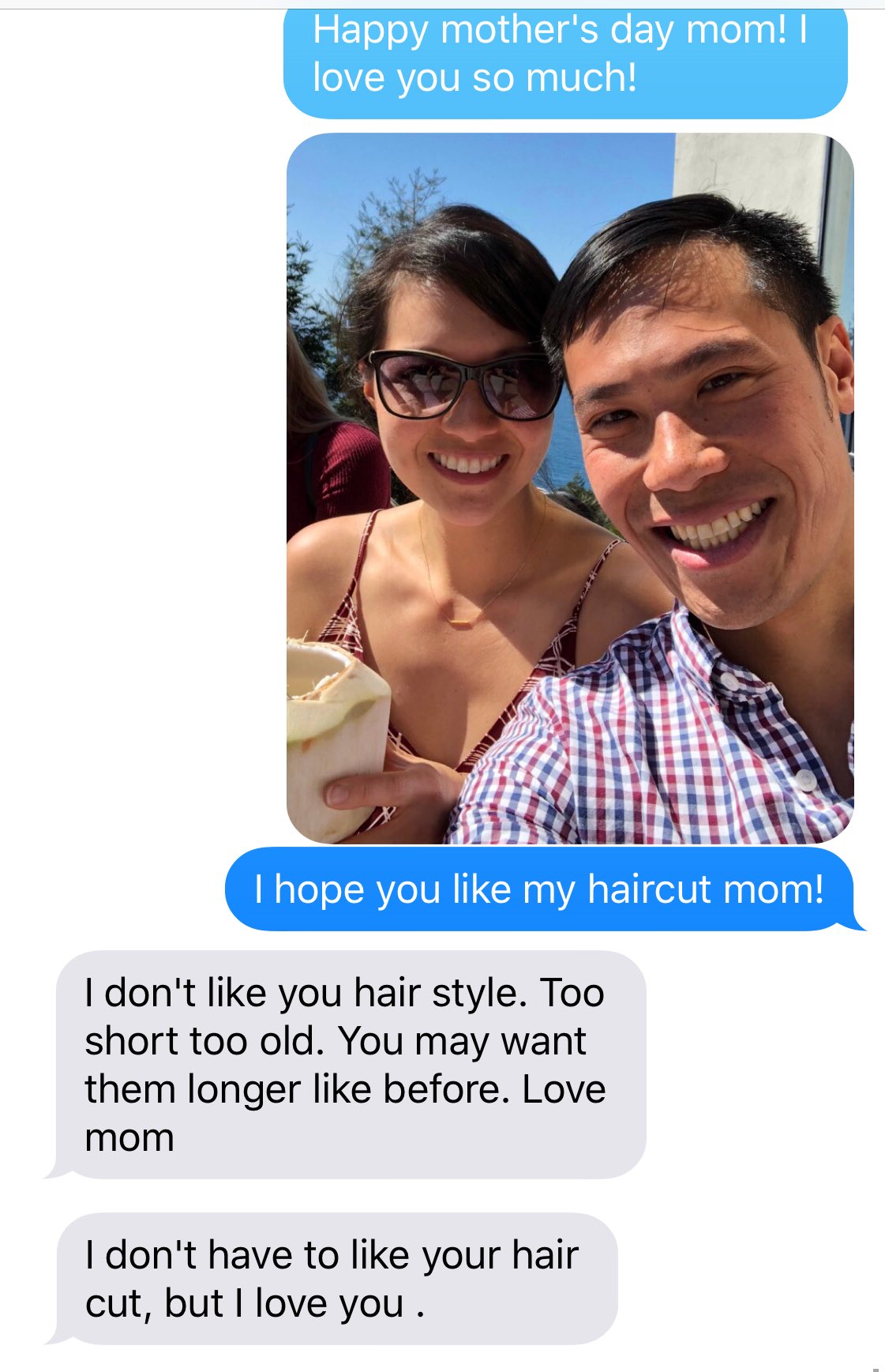 Moms will always love their children no matter what, but not all of them think they have the most beautiful child in the world. Being honest about looks is something which parents should do more often, and maybe we would have fewer bad haircuts and clothes choices walking around this world!
Unexpected Kanye Fan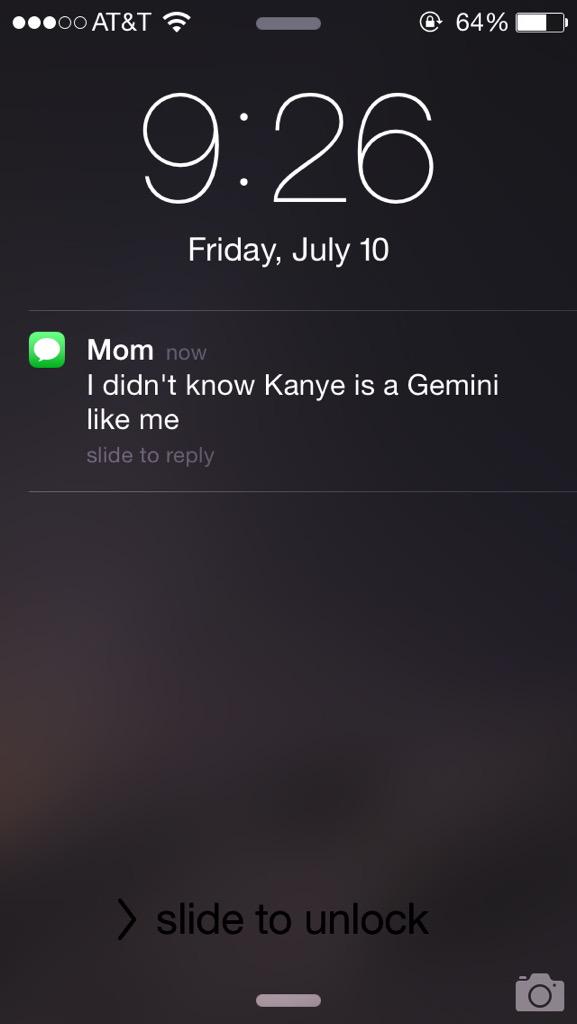 Every child must surely dream of their parents being more relatable, and this mom might just be the most relatable of them all. She not only cares about star signs, but she also knows about which star sign Kanye is, and if that is not dedication to staying up to date with current events, we don't know what is.
Fitness Struggles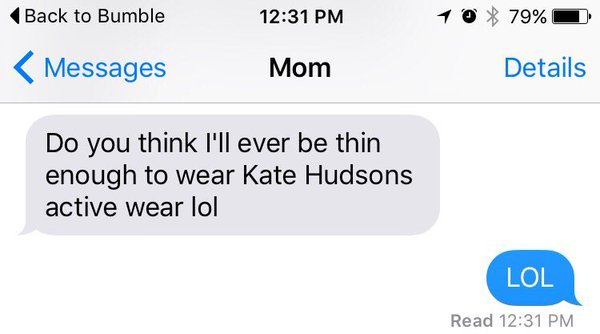 Leave it to moms to say what is on everyone's tongue. Fitting into the tight Fabletics activewear collection might seem like an impossibility for many, but only the brave ones go straight out and say it like it is. After all, keeping things real is what moms do best, and we love them for it!
The Protective Parent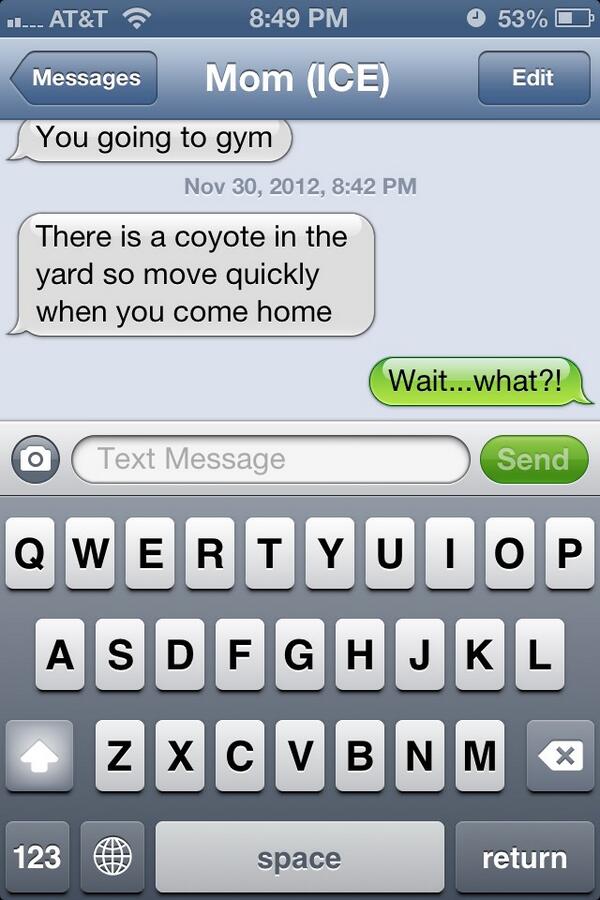 Moms are fiercely protective! But sometimes, they want to let their child learn how to survive on their own. This mom is clearly sure her kid can navigate through a coyote presence in the yard, and she even gives a tip on how to do it. The key is to move quickly, and everything will be fine! That's some old fashioned good advice!
The Justin Effect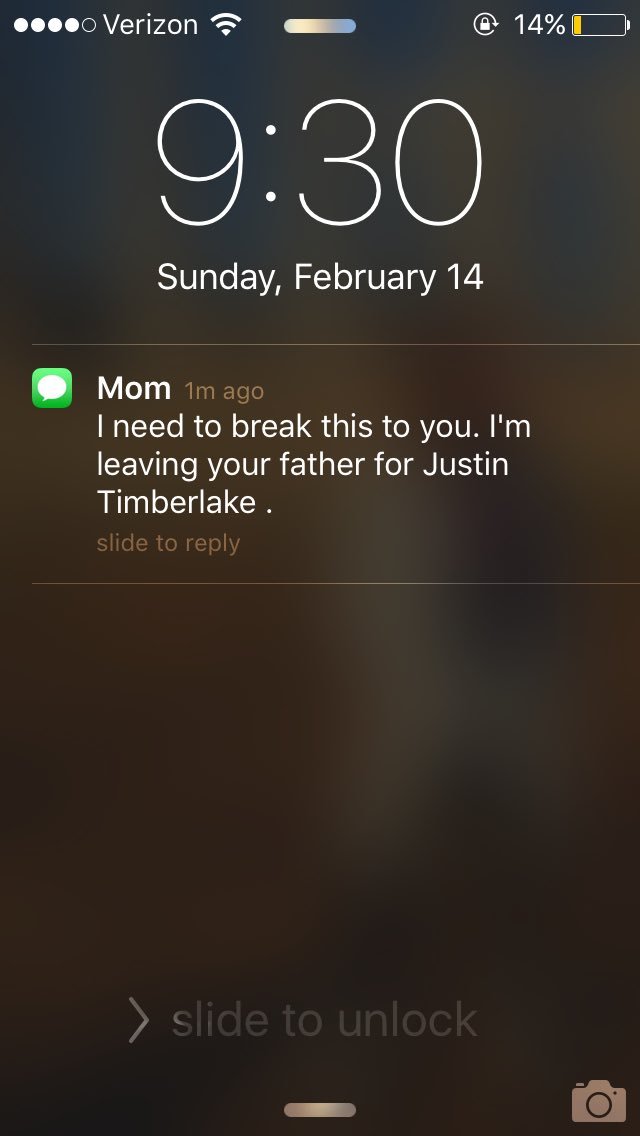 It's not just young people who have a thing for Justin Timberlake, moms want a piece of the cake too, and this mom seems so enamored with him that she is ready to leave her husband. The child who woke up to this message on a quiet Sunday morning on Valentine's day is a lucky one!
The Mom Joke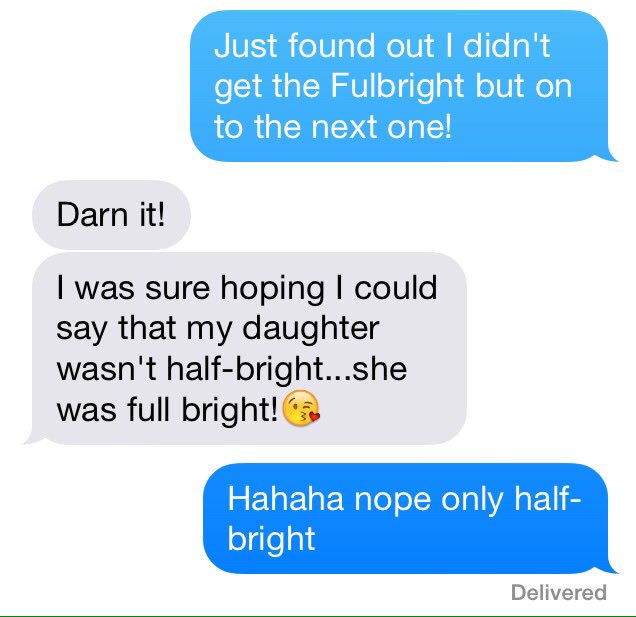 Mom jokes don't get as much credit as dad jokes, but that should change. This mom, for example, is just as corny as any dad would be in this situation. Making a Fullbright joke about the brightness of her child is just the thing one would expect from a cheesy parent. But we love them for it!
Mom Questions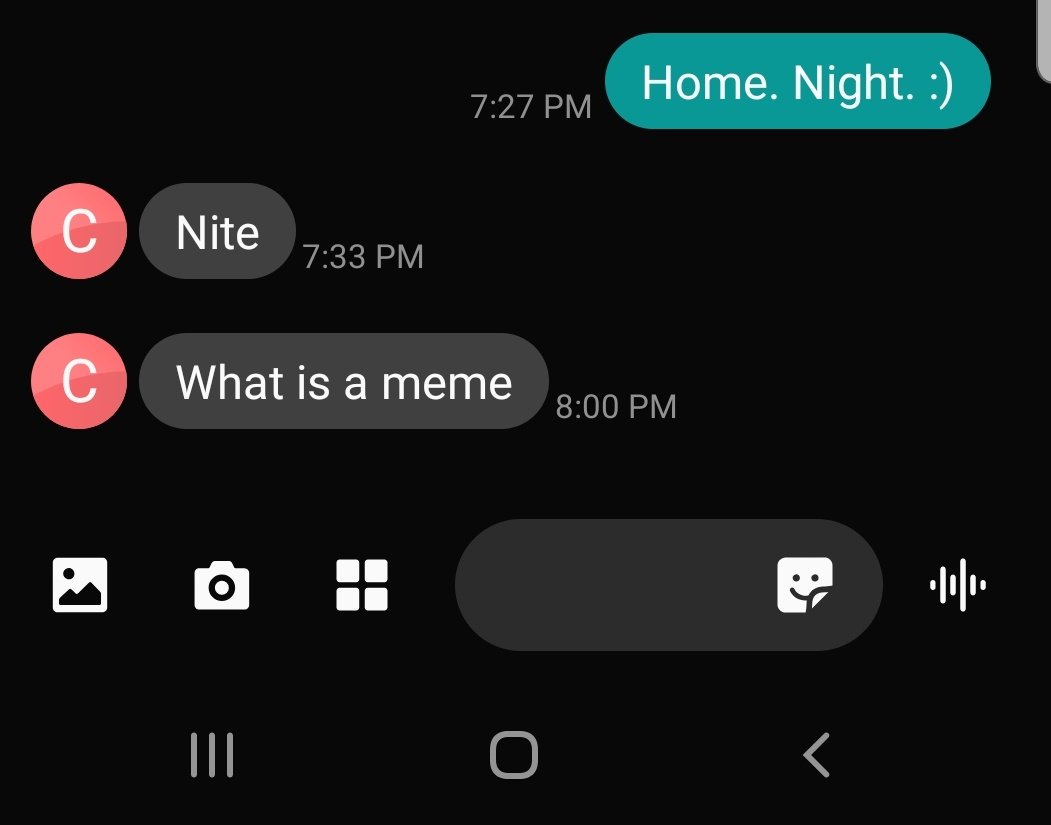 Moms need help with the modern world sometimes, and it is us, their children, who have to offer a hand. If you ever get an odd message like this one from your mom, make sure to reply. Although it did make you laugh, it was a genuine question, and it is of high importance that we educate our parents right!
Wrong Kid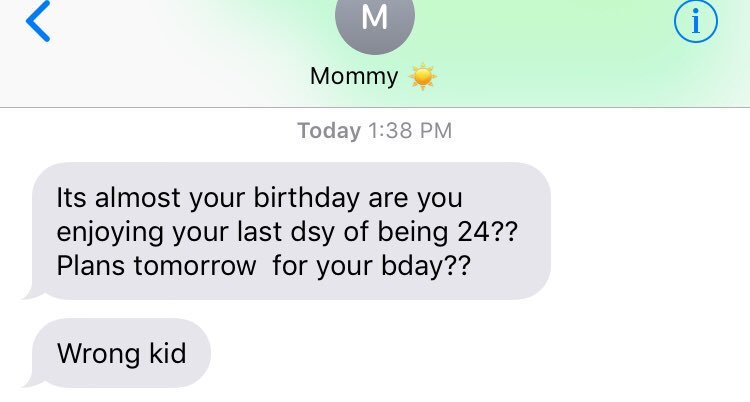 Nothing like a loving message from your mom on your birthday. Except she got the wrong child and it is not your birthday at all! These things happen even to moms, and it's nothing to feel sad about. It just shows us the reality of having to keep up with multiple birthdays and children!
Hieroglyphs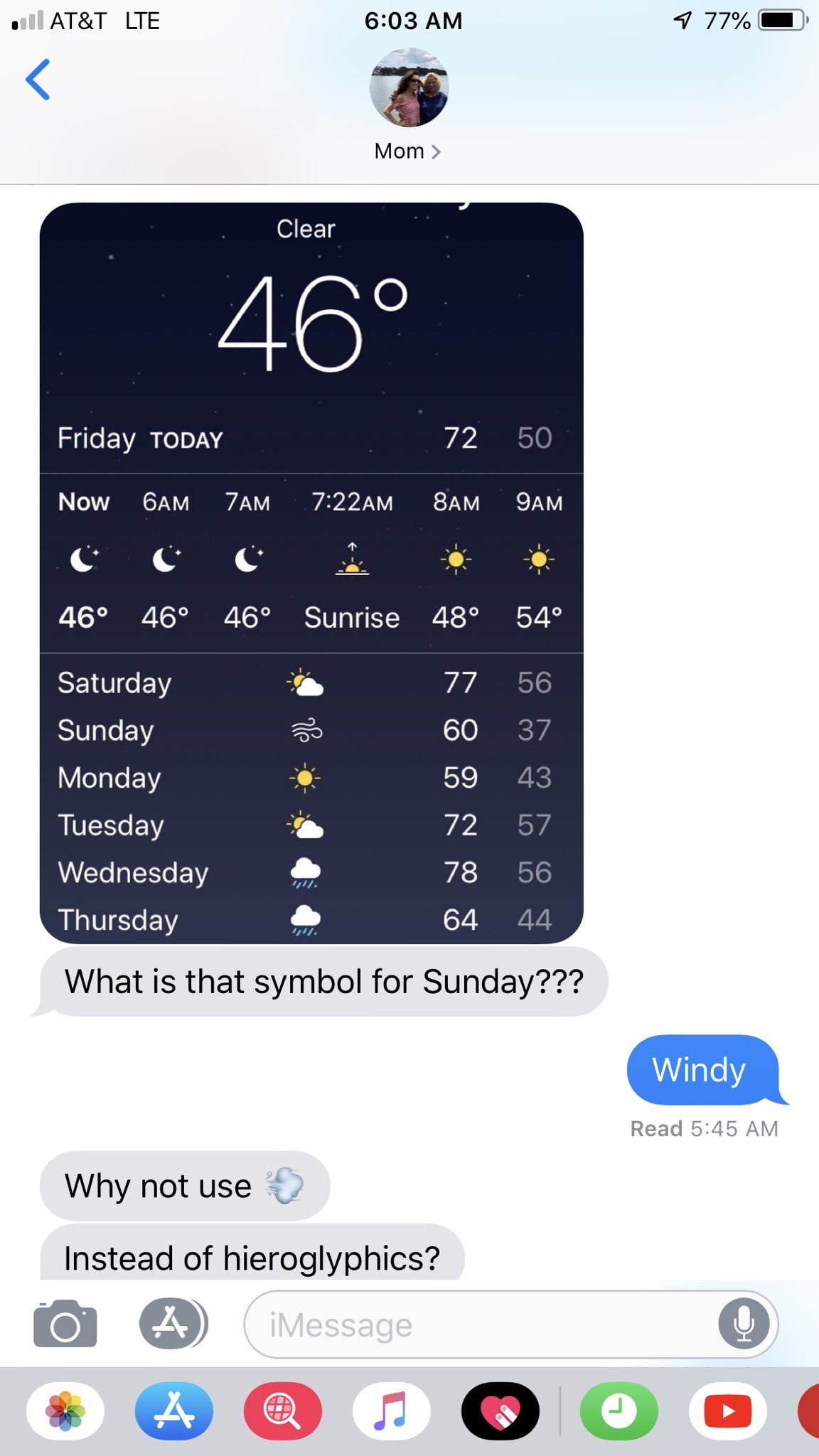 There are many new symbols all of us had to adopt when learning how to use modern technology. But sometimes, these symbols still remain a mystery to moms. This mom is particularly upset by the wind symbol in the weather forecast. Hieroglyphs just won't cut it for her!
Moms and smartphones will forever be a genius combo. Giving us some gems in the forms of texts, moms know how to bring a smile to our faces even when miles apart. Some of them are downright comedians, it seems, and we can't get enough of it. One never knows the hilariousness that is about to unfold in the next message!