Growing Things The Simple Way
Fennel
Fennel is a great vegetable, and it goes perfectly with salads or pasta dishes. But did you know you could grow it at home? It already looks like a plant. Simply take a container of any kind and fill it with water.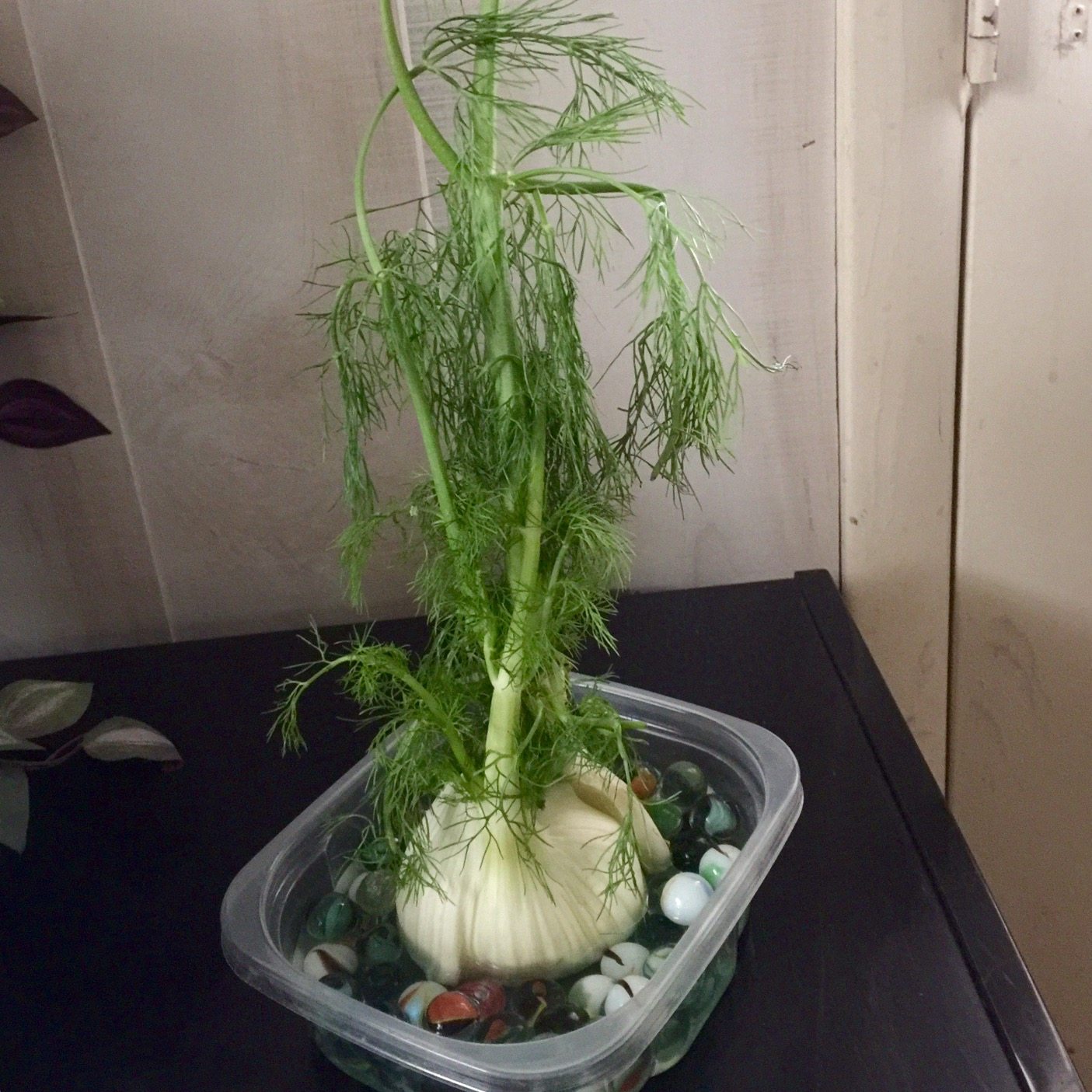 Then place a fennel bulb, making sure the water in the container is at the same level as the bulb. Change the water every few days, and you are ready to eat your produce! The leaves are very aromatic. 
Click 'Next Page' to see the next plant!