The Story of a 96-Year-Old Lady and Her House
Have you ever passed by a house and wondered what was inside? There are a lot of homes that just look ordinary from the outside but have all kinds of crazy secrets on the inside. One house in Toronto, ON had a crazy secret inside. It really goes to show that you can't judge a book by its cover.  What was so unusual about this house? Read on and find out!
The Phone Call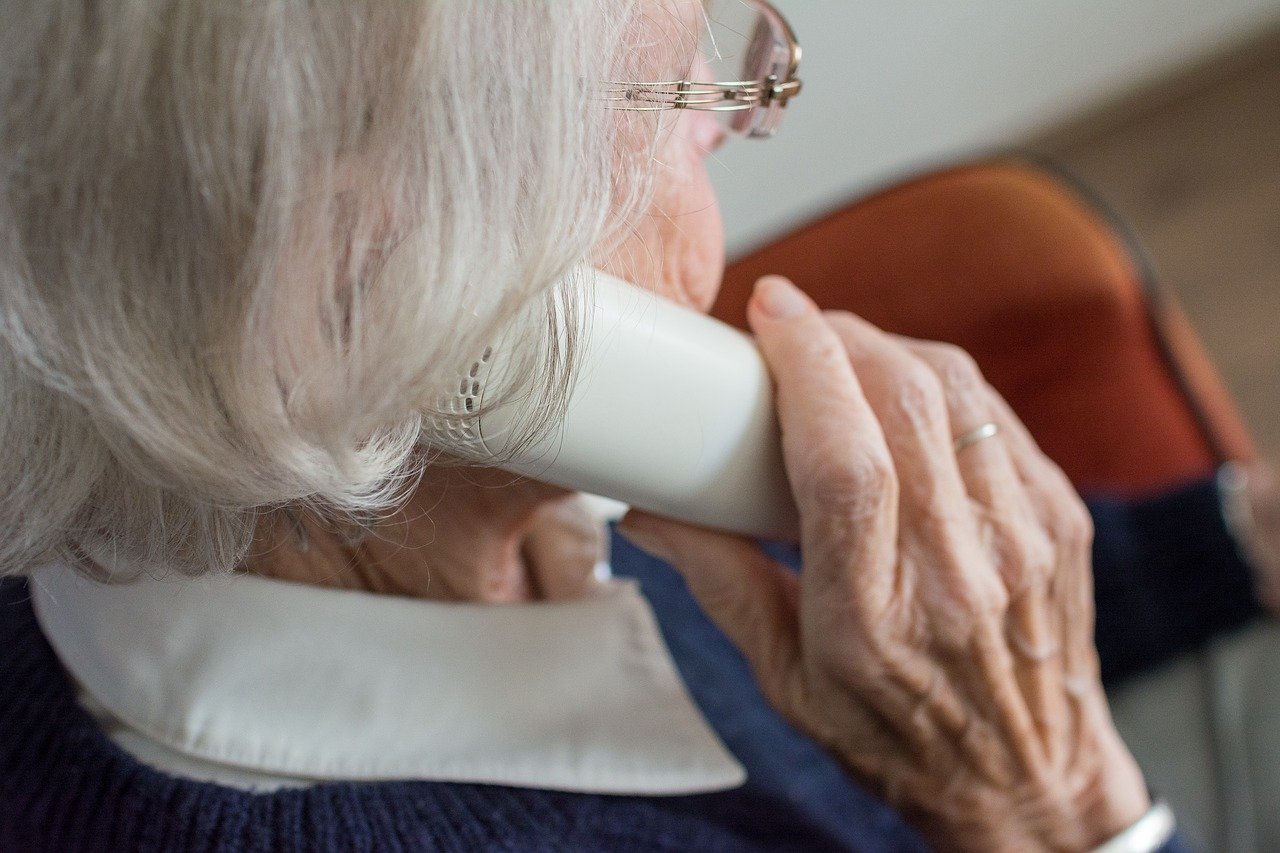 It all started with a phone call. Carla and Gladys Spizzirri are realtors in Toronto. One day, they received a phone call from an elderly-sounding woman named Joyce. Carla answered the phone and spoke with her. Joyce wanted to sell her home, and she told them that she had lived there for 72 years. Joyce sounded pretty lucid, but Carla knew that there could be some potential problems.
Issues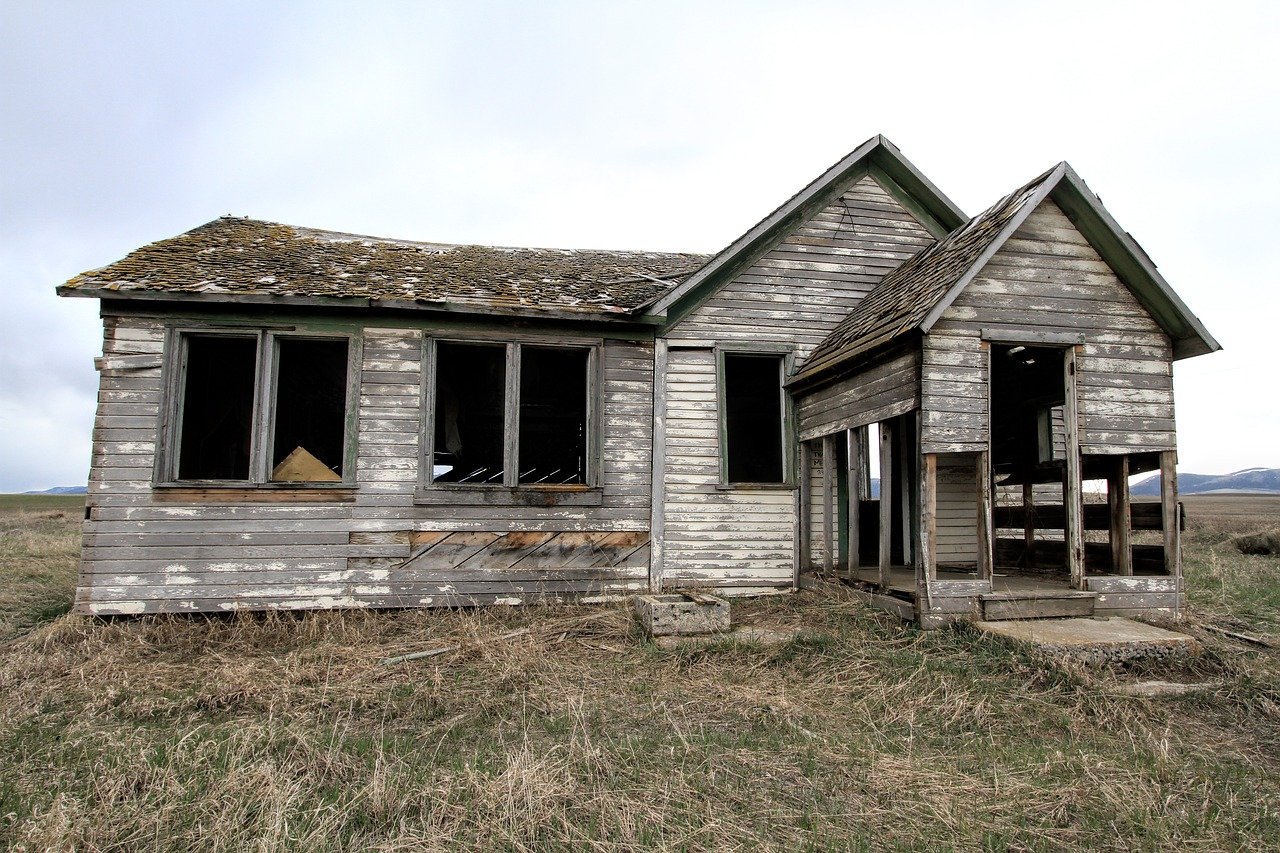 Realtors tend to avoid houses that are as old as Joyce's, especially when they have been untouched, which is what she told them. They won't refuse to sell them, but most realtors will need to gently prod the owners to do a few updates. In this case, Joyce told them that the house was immaculate and she didn't feel that any updates were necessary. The Spizzirri's wanted to help her, but they had to see the house first. There were a few other red flags too.
More Bad Signs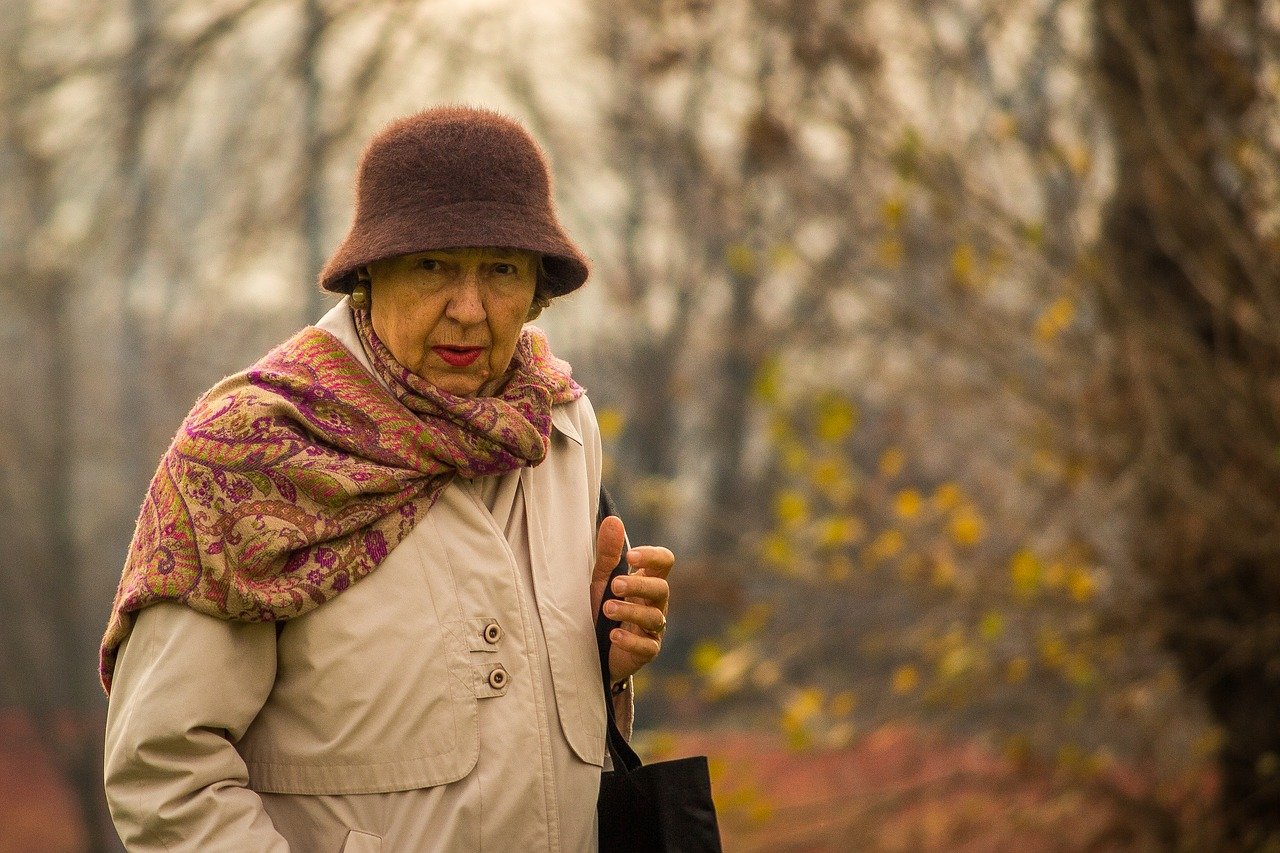 The realtors were also weary because Joyce was 96 years old. That could be a sign that the house wasn't maintained very well, and when she told them that she had lived there for 72 years, they were almost sure that would be the case. Then again, no realtor is going to refuse a listing, especially for a sweet grandmother like Joyce. They decided to check it out.
Going To The House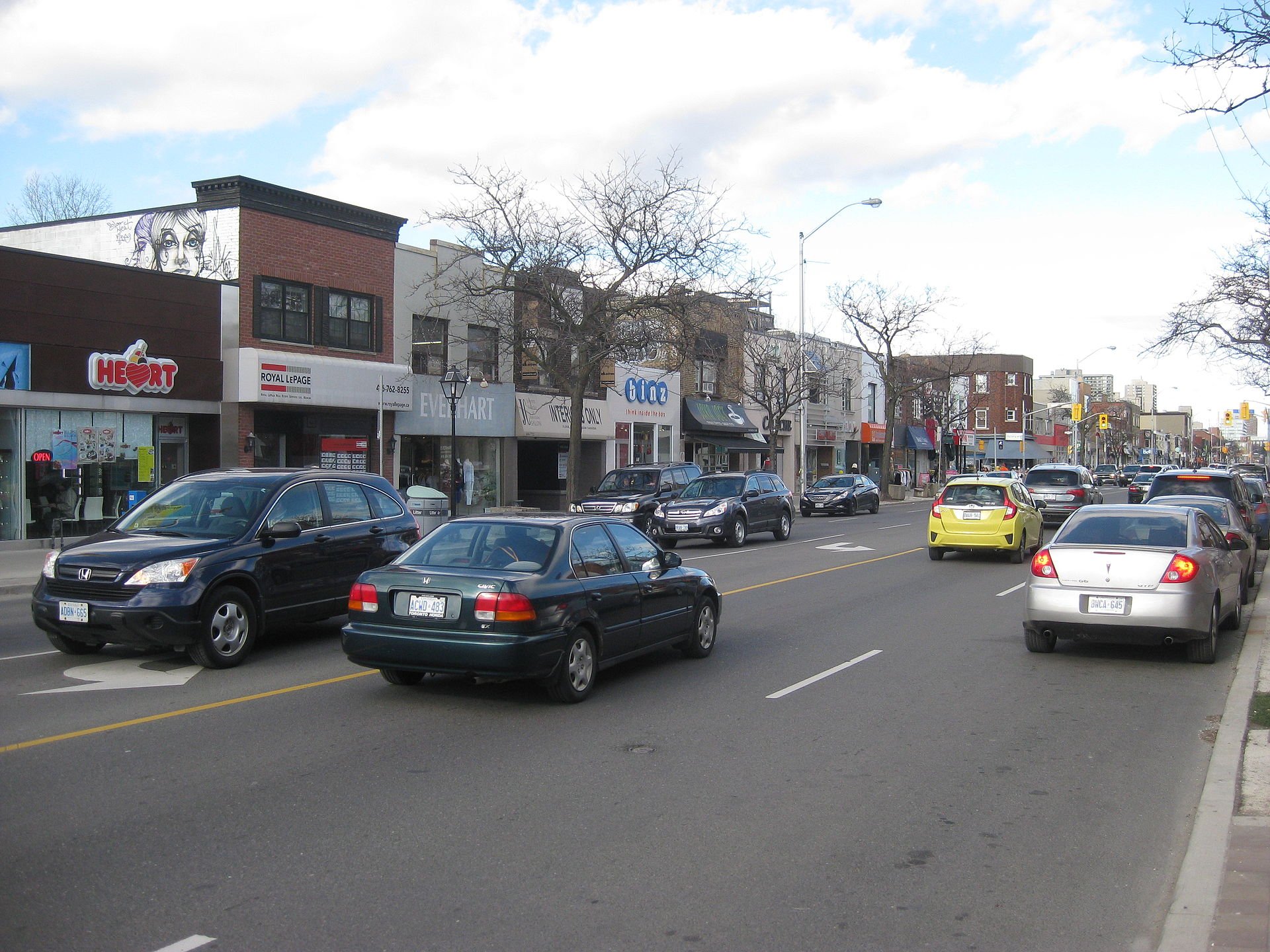 The house was located at 148 Jane Street, in the Bloor West Village of Toronto. The area has a mix of older and newer homes, as well as some shopping and other businesses. In 1970, it became the first district in Toronto to organize its businesses. Joyce had been a seamstress near the area for a long time. That would turn out to be an important detail!
The Outside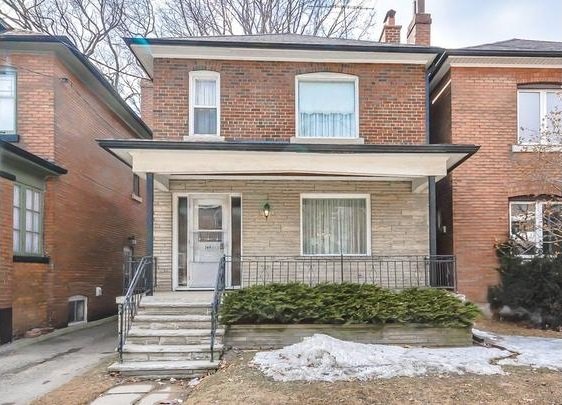 When the realtors got to the house, the outside was very ordinary. It looked like any number of other houses on the street. Not too run down, but just kind of plain. The one detail that the did notice was that everything was in good repair. There were no problems they could see from the outside with the roof or foundation. Nothing could prepare them for what was waiting for them on the inside though.
Going Inside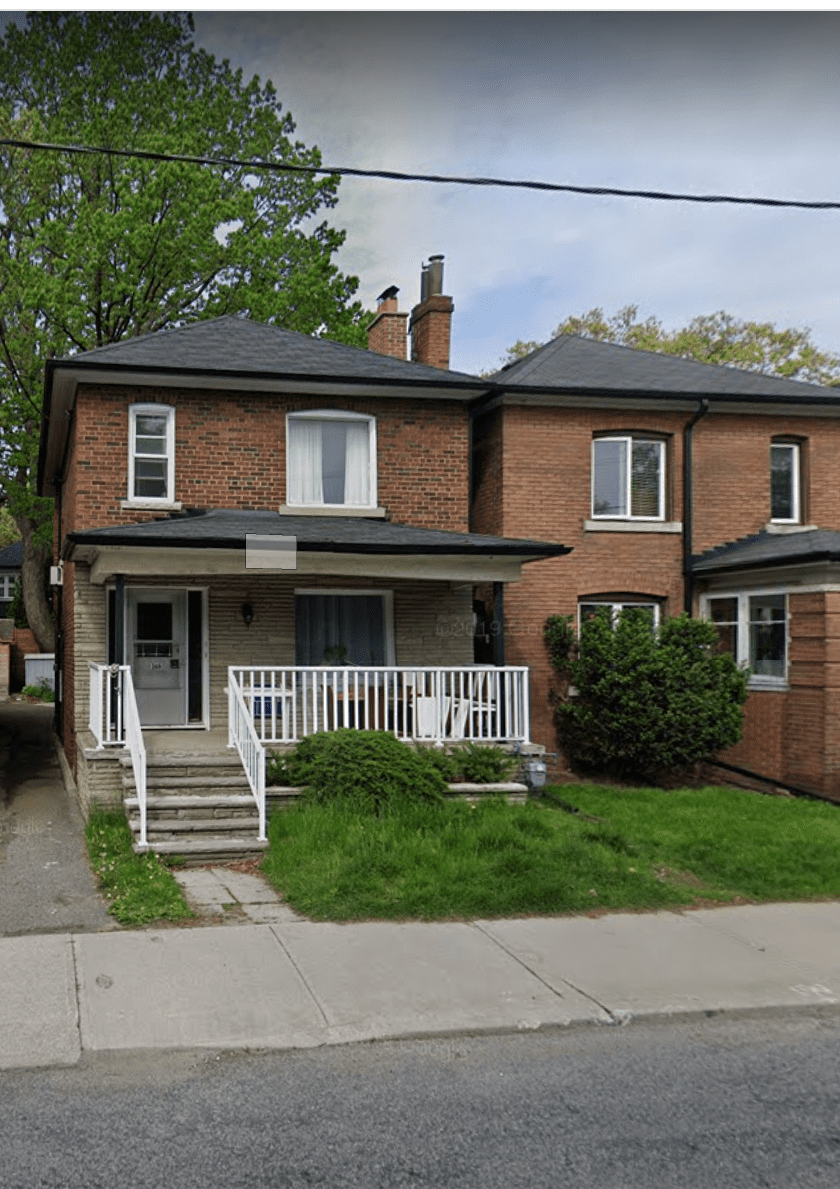 Joyce met them at the door to let them in and show them the house. The two sisters could not believe what they saw! Joyce hadn't changed the interior since the 1960s! Everything was perfectly preserved and it was like a museum. There were pastel colors everywhere and the house was immaculately clean. The two realtors knew they had something special. What did it look like?
The Entryway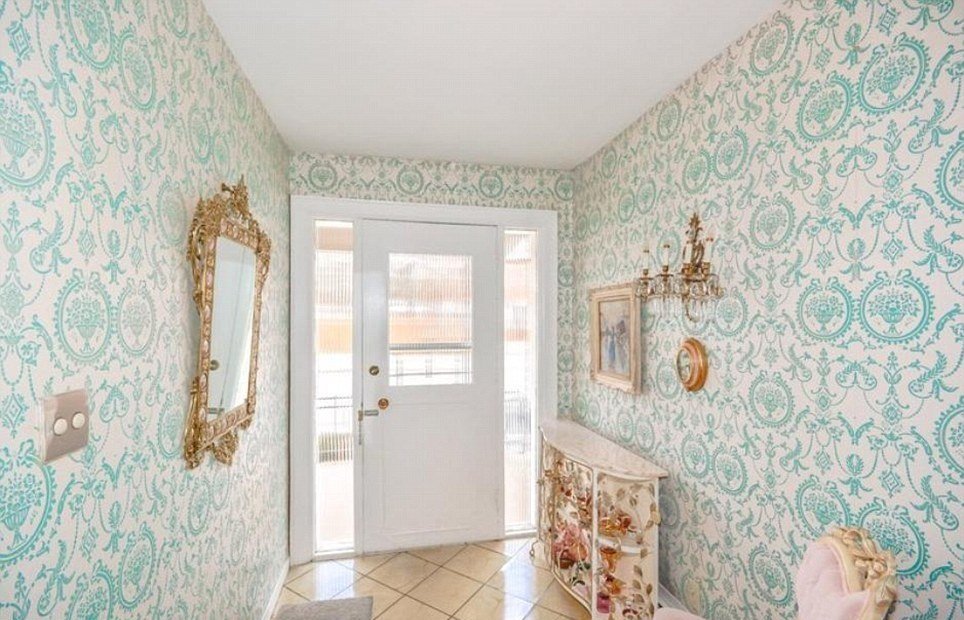 The first room they saw was the entryway. It had a very unusual wallpaper, perfectly clean tile, and even a vintage chair and desk. Everything was perfectly clean and well-preserved too, which is important in real estate. Joyce showed them around and gave them the grand tour. The entryway was just the beginning. The rest of the house was just as spectacular.
The Living Room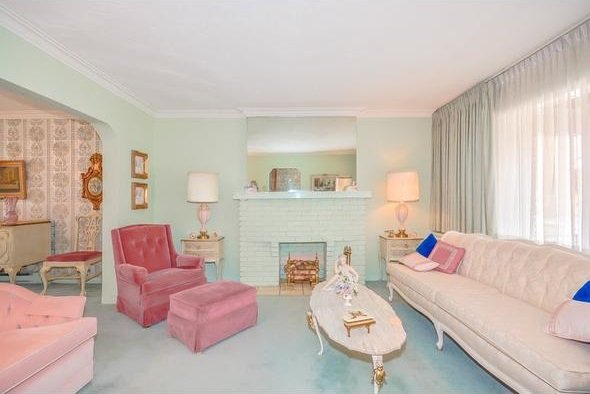 The next area that Joyce showed them was the living room. She definitely had a flair for design and told the realtors that "I like soft colors, and I like things to match and flow well together. I prefer tone-on-tone to bright colors." This house was really spectacular! They kept walking through the house, and they saw one amazing sight after another. They kept looking around, and the next room was just as amazing.
The Dining Room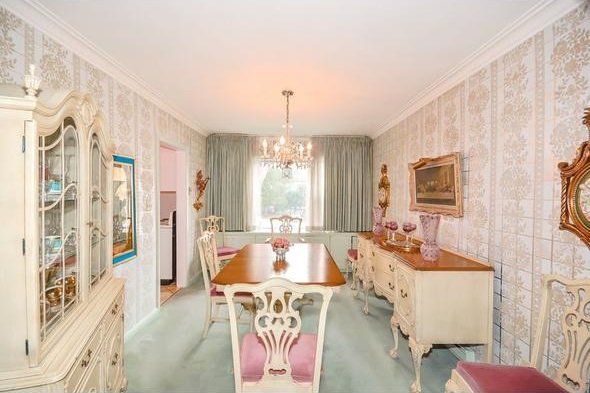 They went to the dining room next, and it looked like it was set up for a royal nine-course dinner. All of the furniture appeared to be handmade and in impeccably preserved condition. In fact, impeccable was the best word to describe much of the house. Joyce explained that she had been a seamstress and was used to dealing with the smallest details. They kept going...what else would they find?
The Finished Basement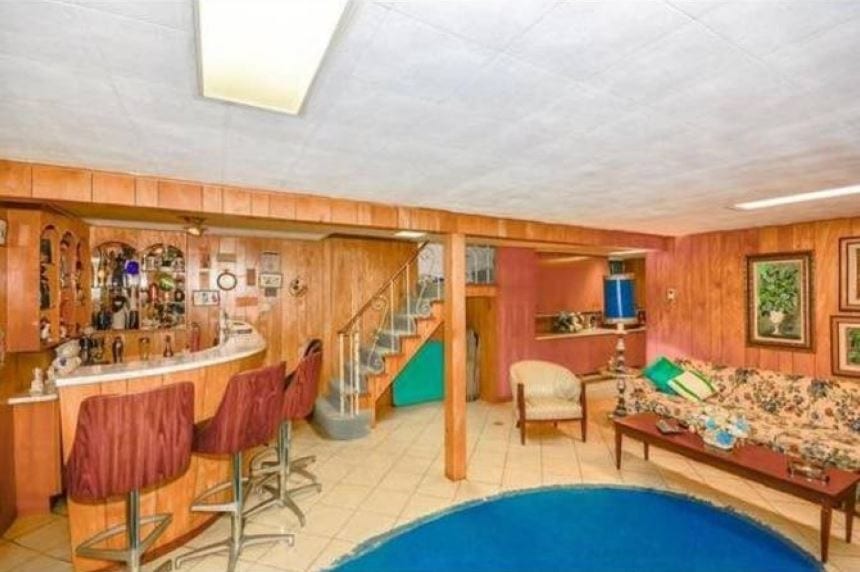 Joyce had lived in the home with her husband since 1942. (This sale happened in 2014.) She knew that he needed a little bit of space too. So, she designed this finished basement for him, complete with wood paneling and a wet bar. There was a nice chair for him to sit in and a TV nook so that he could watch the big games. Most of the other rooms were pink and pastel, but this was an exception. What were the other rooms like?
The Bedroom
Joyce and her husband had a daughter, and they built this bedroom for her. Joyce's favorite color was pink, and her daughter's favorite was pink too. So, it makes sense that her room was in that color! The whole room was pink, except for the gilded cherubs on the wall! It was a small, but elegant bedroom. They kept walking through the house. It was like a museum!
The Sewing Room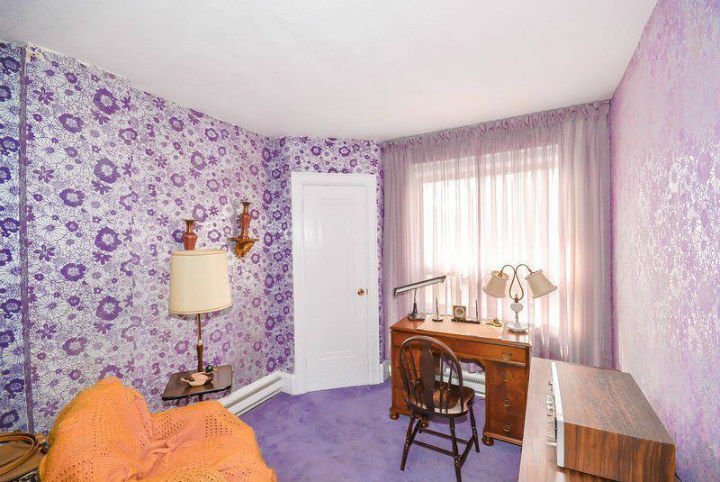 The house also had a dedicated sewing room. Remember, Joyce was a seamstress, so she needed a room where she could work. It's always nice to have a gorgeous space like this to work in too. The sewing machine was still in there too, and it still worked! As they walked around, the sisters started wondering about a valuation for the home. How do you put a value on something like this?
Valuation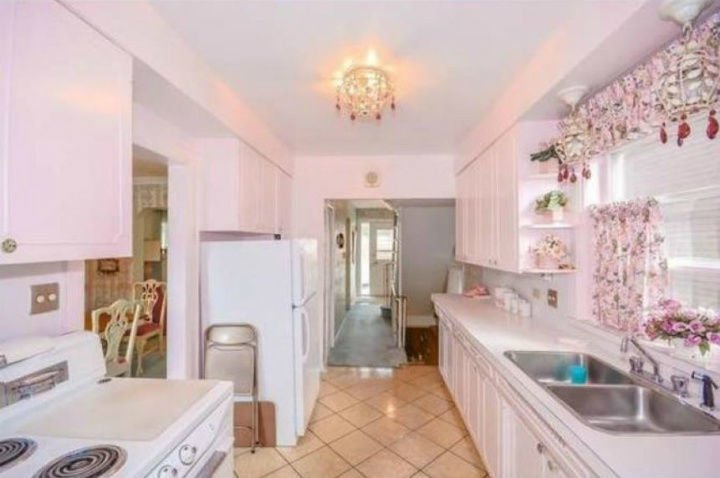 The realtors did the math and they came up with a whopping value of $968,000 for the house. ($682,000 in US dollars). That seems high, but the house was impressively well-maintained and it was in a great area. The interior decorating was unique, but that was actually a great selling point. There were a couple of issues though. One was the kitchen, seen in the picture above. It looks amazing, but the appliances were old, even if they all still worked. They were worried about one other area too.
The Backyard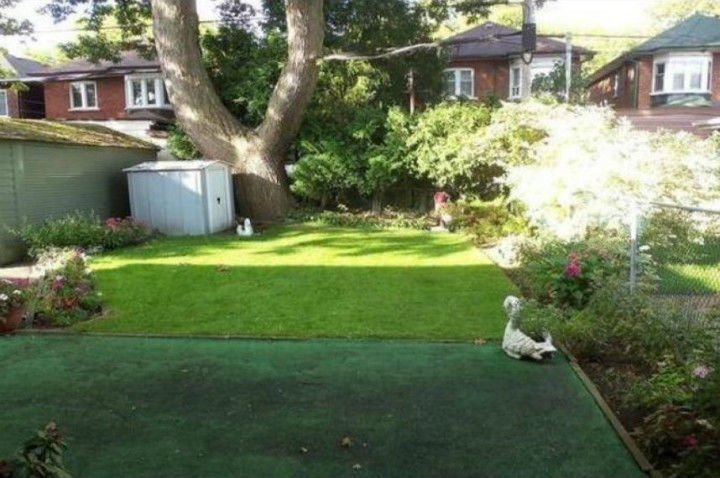 The backyard was also going to be a small problem. It was difficult for a 96-year-old woman to do yard work, and so the yard had become a bit of a mess. At some point, someone had laid down Astroturf in the backyard to try and take some of the burden off of trying to care for it. That wasn't good, but it was easily fixed. Everything else was in amazing shape. Were they able to sell it?
The Sale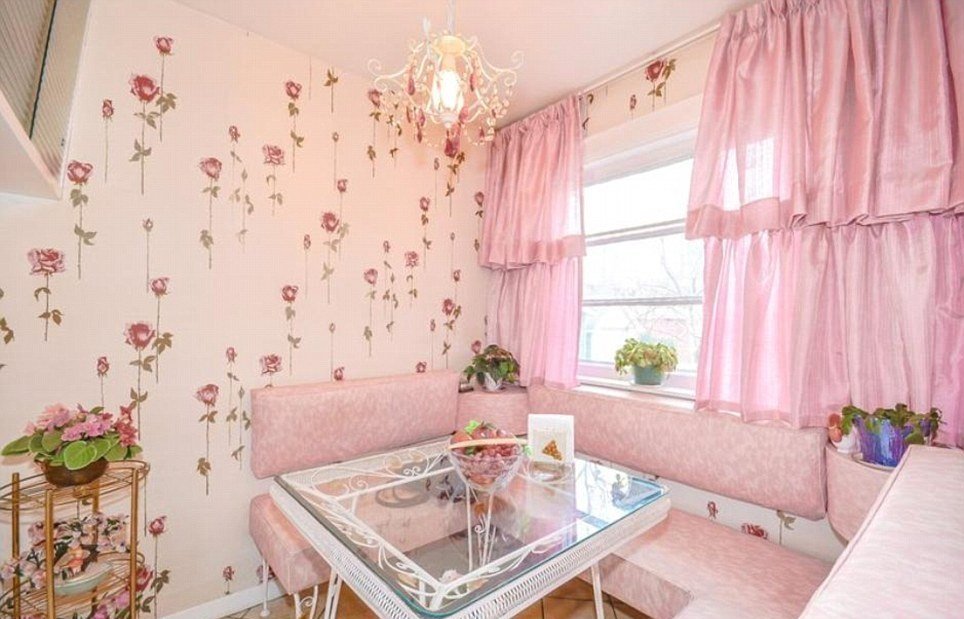 Joyce told them that she didn't really want to sell the house, but she wasn't able to take care of it anymore and wanted to move into a nursing home. They understood, and the house was eventually sold for $699,000. That was a great deal for the area, and especially for a house that was in such pristine shape. Joyce was sad to see her house sold but was happy with the sale. The new owners were happy too! It seemed like everyone got a happy ending.
This house was quite a spectacular find. It just goes to show you that the old adage is true: you can't judge a book by its cover. Sometimes you just have to look inside to see what is lurking below the surface. If you liked this story, please share it with your friends! Thanks for reading!
Sources: Daily Mail, Spizzirri Sisters, HGTV YouTube