Creative Dishwasher Hacks
The dishwasher is one helpful invention, but many people don't realize just how much those machines can accomplish! Dishwashers can be used for far more than cleaning your dirty dishes. Did you know you can cook eggs in them, or that they can help you clean your flip-flops? Some of the dishwasher hacks are almost too good to be true!
Clean Your Dryer Filter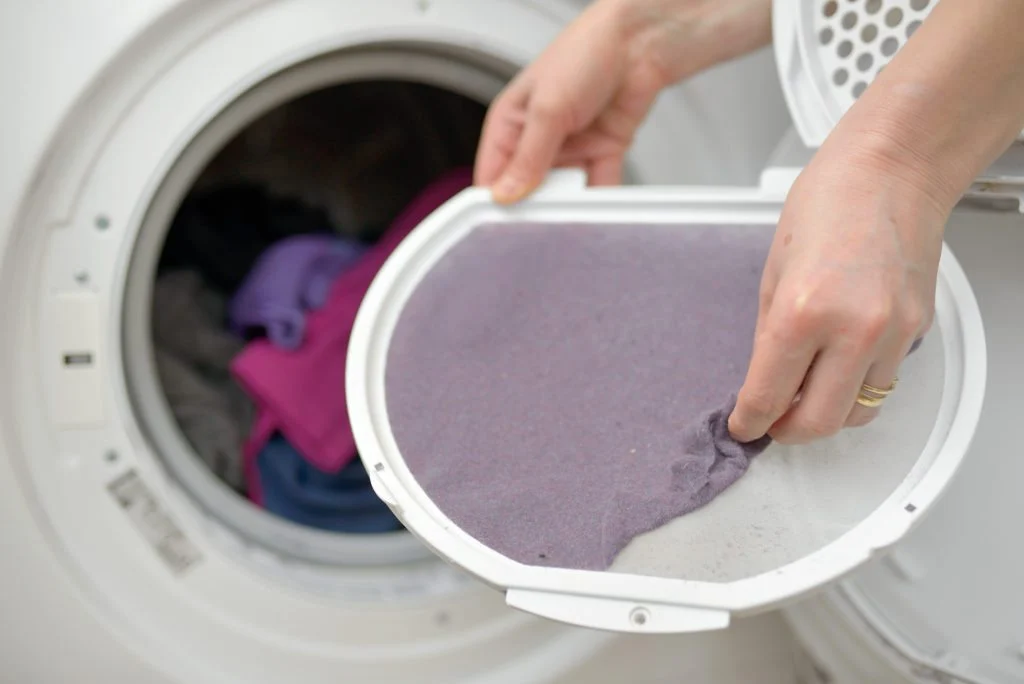 Use one machine to clean another! That's what household machines are for, after all. You might have noticed that your dryer filter tends to collect a lot of dust, and sometimes, simply cleaning it out with your hand won't do. Deeper cleaning is required, and your dishwasher can help. The hot water and detergent in the dishwasher will get rid of all the filter blockage.
Freshen Up Sweaty Caps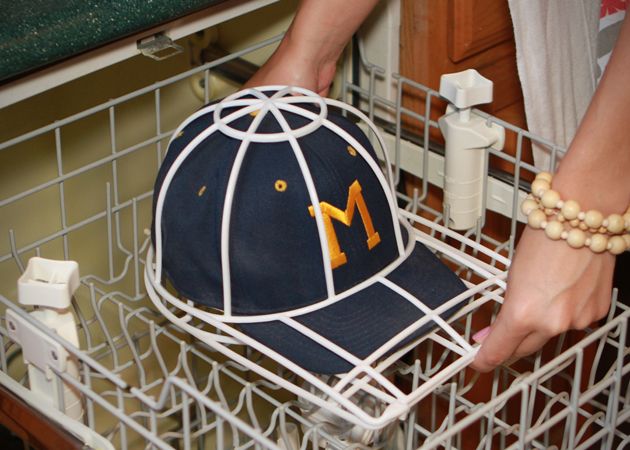 Wearing a sweaty baseball cap all summer means that all the sweat from your head will collect on the fabric, and since it's not recommended to put caps in washing machines, there seems little to be done about the problem. But there is a solution! Put your sweaty caps in the dishwasher, and give them a fresh new look and scent!
Disinfect Cabinet Knobs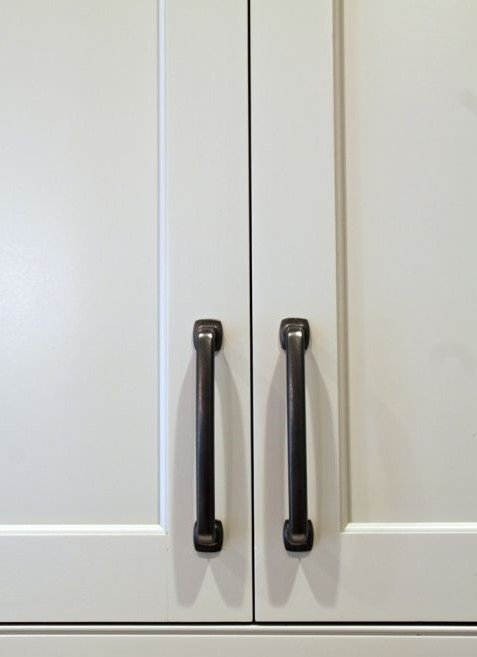 You touch your cabinet knobs many times a day, and bacteria collect there fast. Unless you clean your knobs every week or so, they are probably very unsanitary. To disinfect them properly, just put them in the dishwasher for one cycle, and the detergent and hot steam will get rid of the bacteria.
Wash Hairbrushes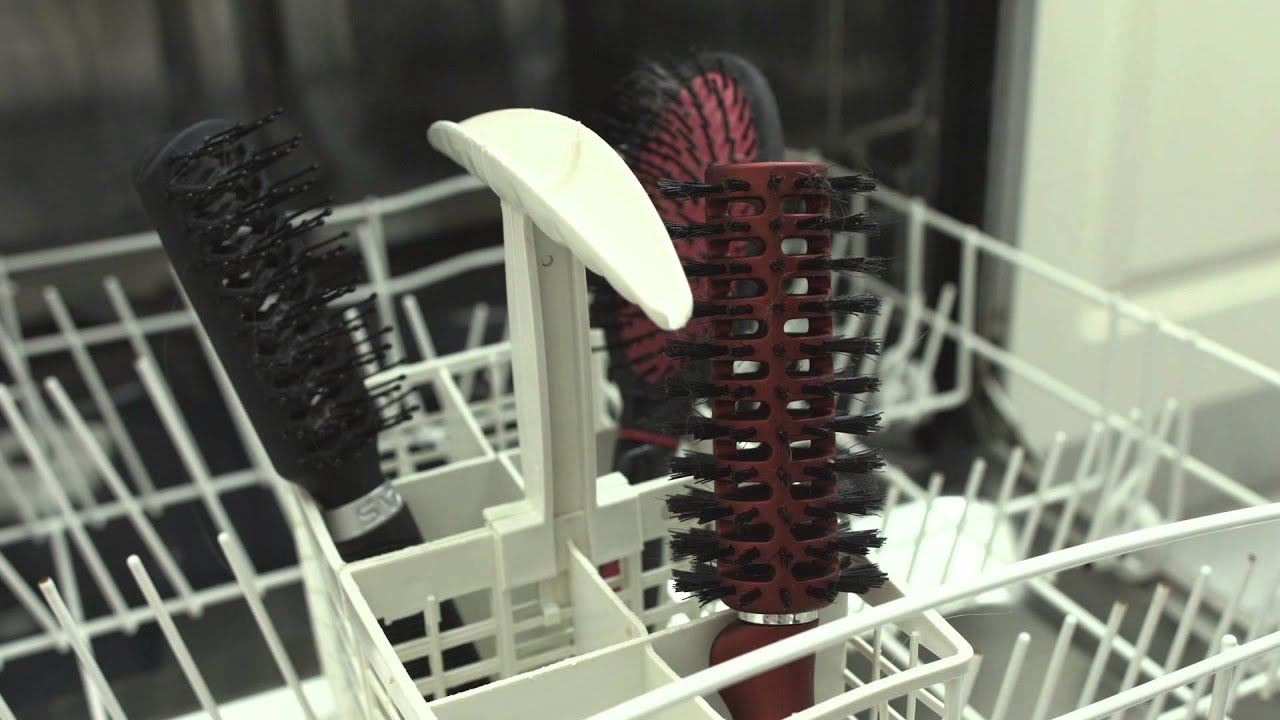 Hairbrushes need to be cleaned regularly, as you definitely do not want dirty bacteria anywhere near your scalp. Hairbrushes are, however, notoriously difficult to clean, and many people just end up tossing them and buying a new one when the time comes. But you can wash them easily in the dishwasher! This will sanitize them, and they will be as good as new!
Get Rid Of Garden Tool Dirt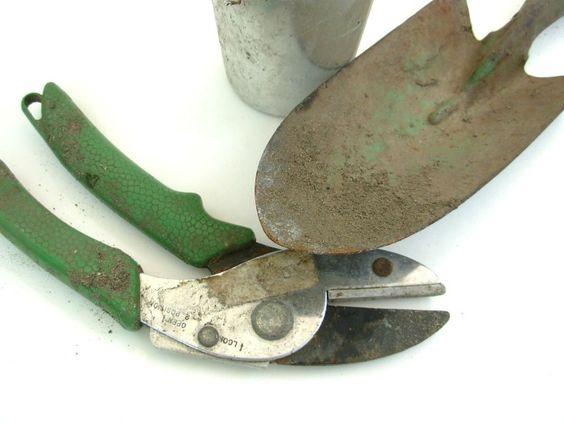 Garden tools collect a lot of dirt over time, and cleaning them can be a challenge. The dishwasher offers the perfect solution, as it combines steam and hot water to thoroughly get rid of any impurities. Just make sure you don't wash your garden tools along with any kitchenware!
Let the Dishwasher Clean Itself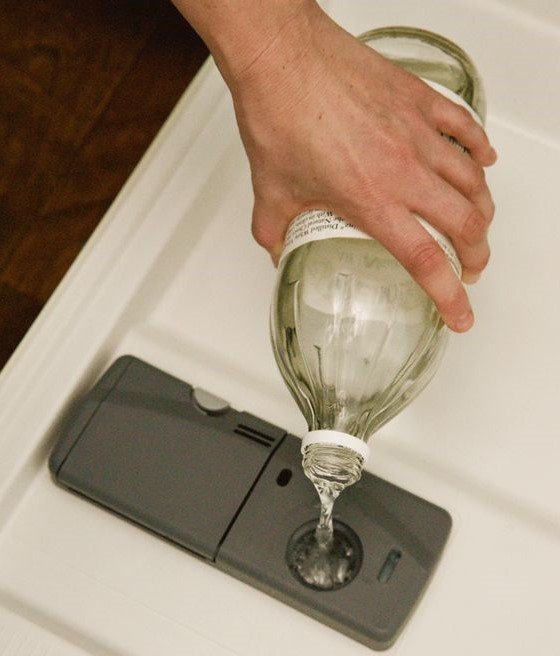 Dishwashers do get dirty too, and they sometimes need a little bit of help to get clean. One of the best ways to freshen up a smelly machine is to pour in some vinegar at the beginning of an empty cycle. The vinegar will clean all grease and oil, and also make the inside smell as good as new.
Flip-Flop Sanitation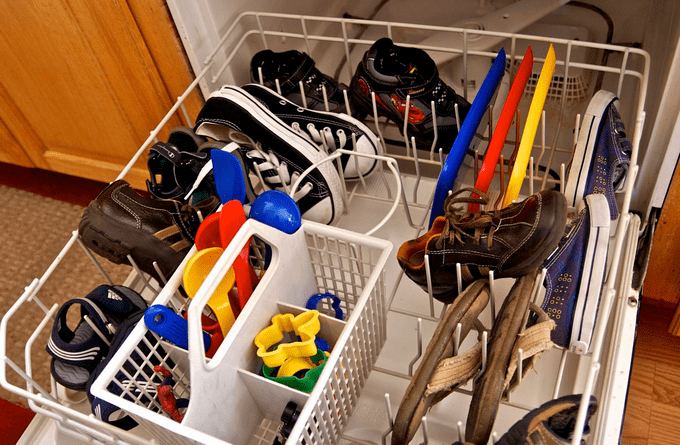 Flip-flops tend to gather a lot of filth, sand, and sweat, so it is necessary to clean them to avoid foot bacteria from growing. Washing your flip-flops in the dishwasher is an easy way to clean all the dirt from them, and they will be looking as fresh as when you bought them. 
Kool-Aid To The Rescue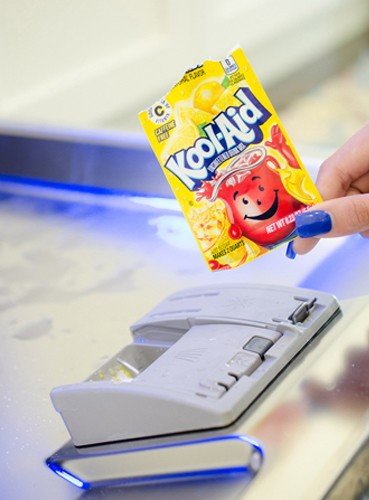 There is not much Kool-Aid can't do. But did you know it could help you clean your dishwasher too? By adding some Kool-Aid to your machine, you are allowing the citric acid in the lemonade to work its magic and remove all stubborn stains. It is surprisingly effective, even though it might raise some eyebrows in your household.
Wash Make-Up Brushes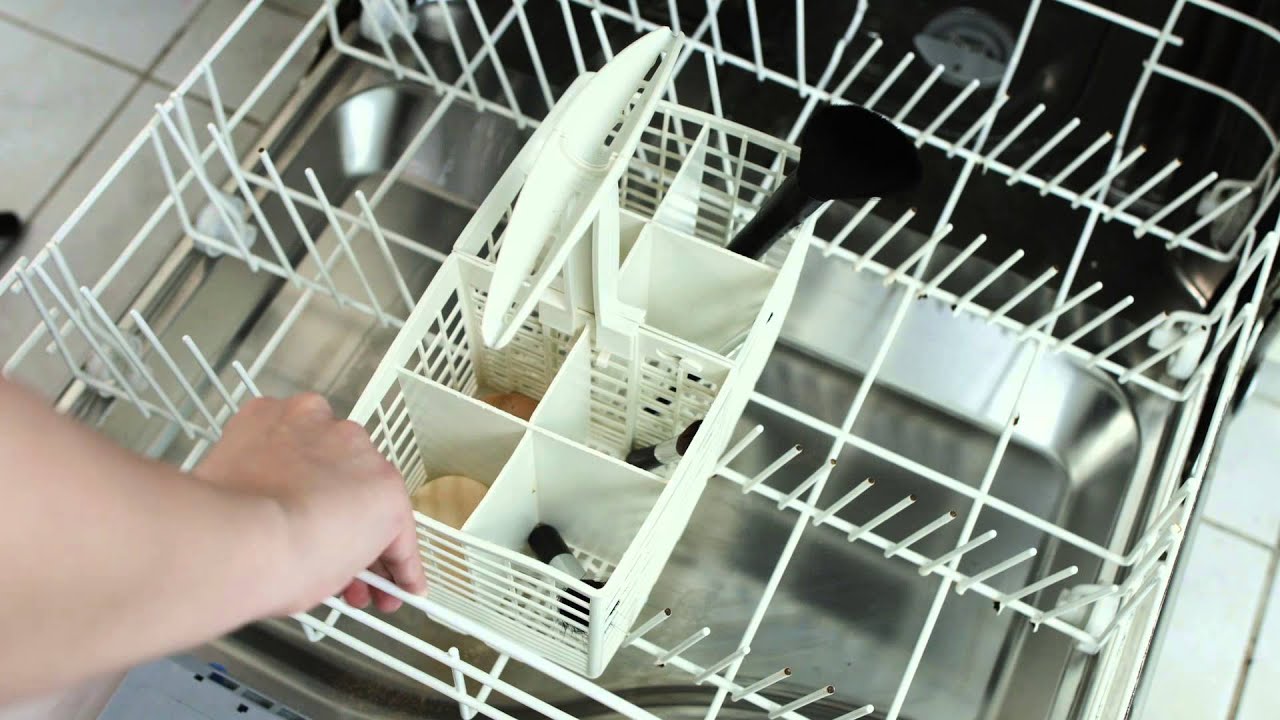 Properly cleaning make-up brushes is a challenge and one that needs to be undertaken relatively often. Make-up brushes gather dead skin and bacteria on them, so disinfecting them often is vital. You can do so in your dishwasher by washing them on a low temperature so as not to melt the glue that binds them together.
Clean Up Potatoes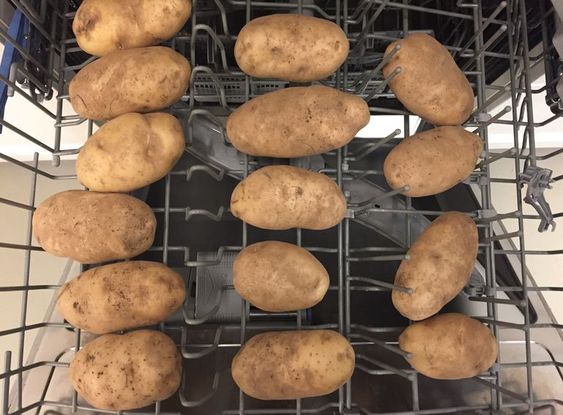 The struggle of having to rinse every potato before cooking is real. But there is a way to simplify the process and give you more time to focus on your other culinary skills. Put the whole batch of potatoes in the dishwasher, and they will emerge as clean as if you just spent an hour rinsing each one of them separately.
Clean Light Fixtures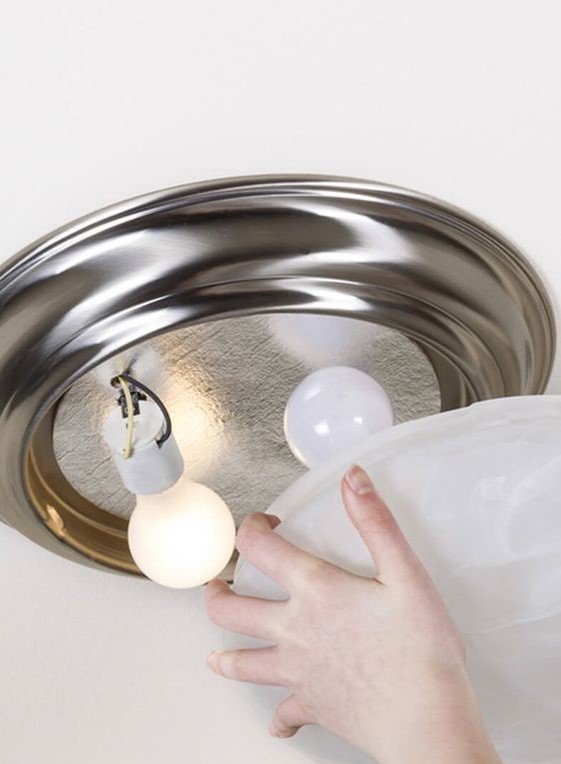 The light fixtures in our homes tend to get dusty, so much so that the light sometimes has trouble seeping through. But instead of lightly dusting the fixtures, opt for a more thorough cleaning! This will make light fixtures shine and sparkle. Put them in the dishwasher, taking care as not to include any electrical pieces, and set the dishwasher on low temperature.
Cook Eggs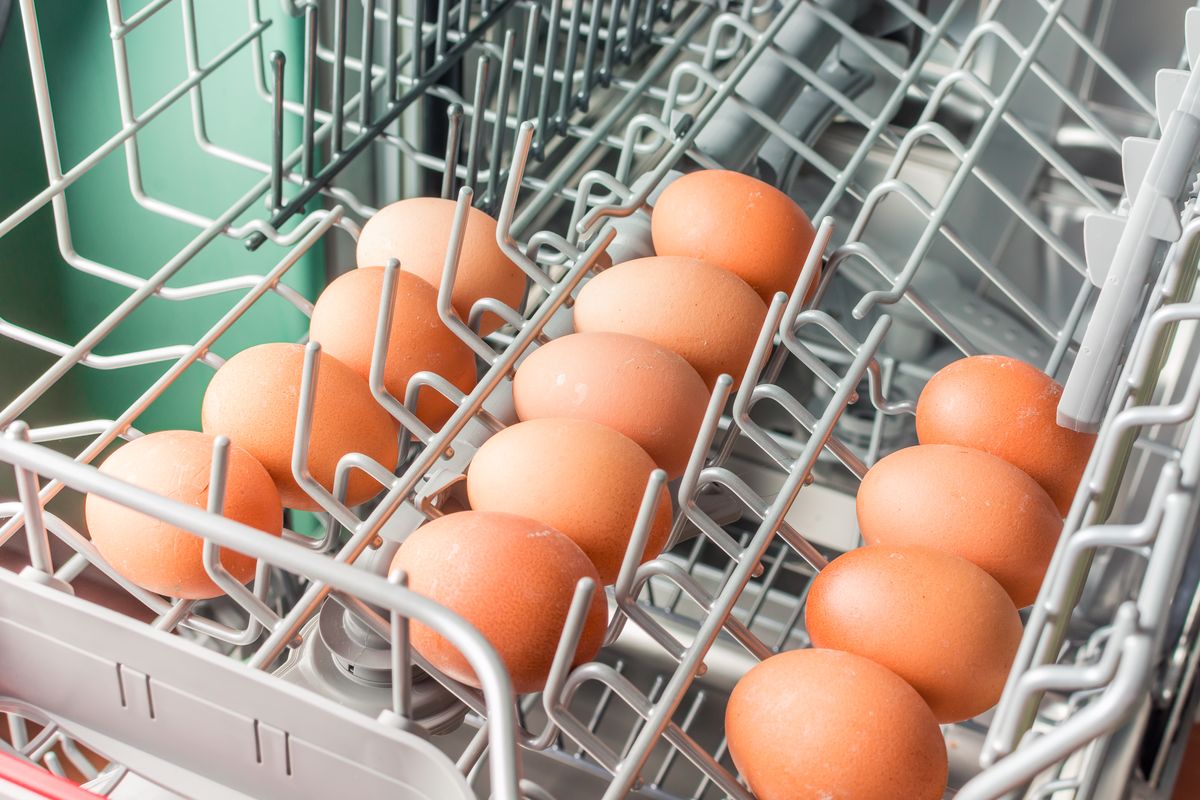 Eggs are one of the best breakfast foods out there, but after years of eating them, we all inevitably run out of creative ways to prepare them. How about trying the dishwasher method? When you are finished loading your dishwasher, place an egg inside and adjust the temperature of the cycles to match the kind of egg you are hoping to make. Hot for hard-boiled, and colder for soft-boiled!
The Hot Water Hack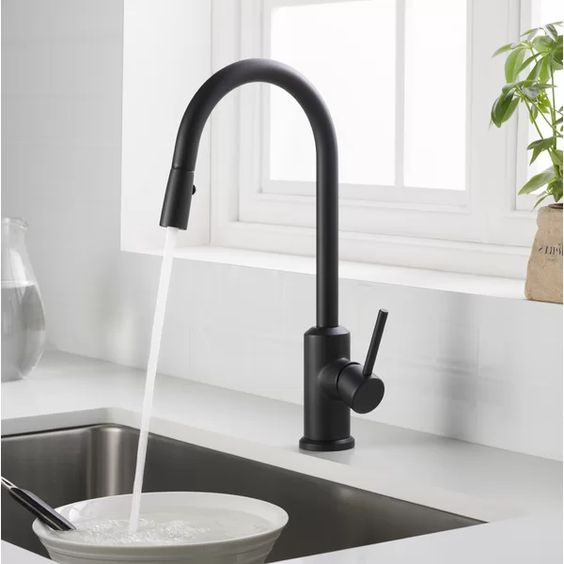 This genius hack helps the dishwasher access hot water right away, so even your first cycle will run with the right temperature! Before turning on the dishwasher, run your sink's faucet until hot water comes out. This is especially useful in wintertime when the hot water takes much longer to reach your house pipes. 
Toothbrush For A Good Clean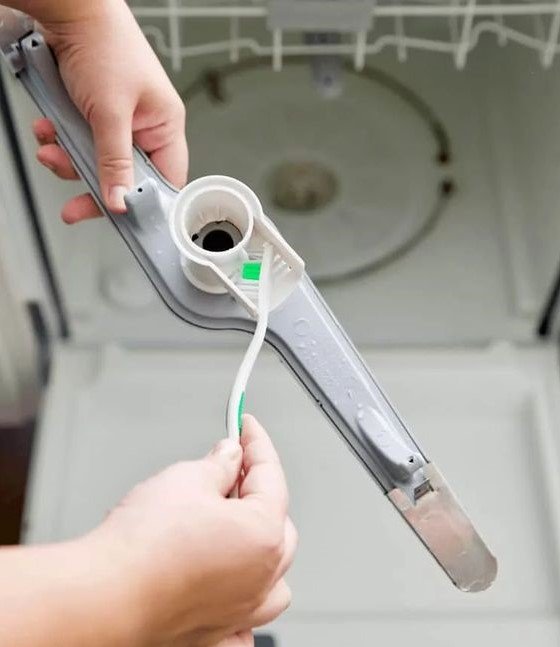 Dishwashers have some nooks and crannies which are difficult to get to, and that is exactly where little pieces of food will get trapped. If not cleaned out, they can start decomposing and smelling. To make sure that doesn't happen, use an old toothbrush to access all the places that are otherwise hard to reach!
The End Of Smelly Kitchen Sponges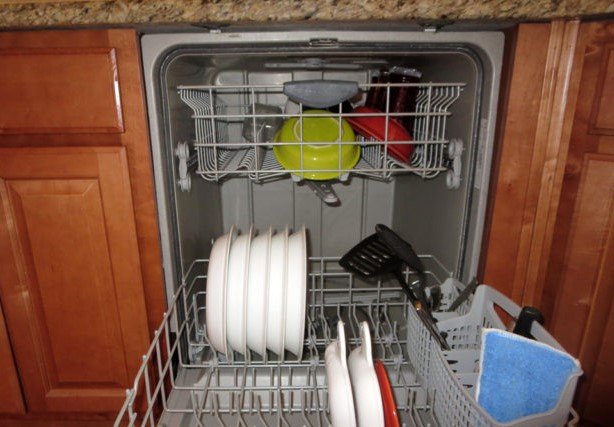 No need to constantly have to restock your kitchen sponges. They can be reused even after they are smelly and seem dirty. All they need is a good rinse at high temperature in the dishwasher, and they are as good as new. The heat will kill any bacteria there might be, and the smell will disappear with them.
Dishwashers are far from simple machines used for washing dirty dishes. There is so much more untapped potential in them. From disinfecting to cooking, they can be used for an array of unusual things, so go ahead and try them out!
Sources: The Consumer Advocate, Sweatblock, Home Guides, The Taylor House, Bobvila, Today, The Daily Mail, Huffington Post, CNet, Delish, Good Housekeeping, The Kitchn, Quick And Dirty Tips, Merry Maids, Wellness Trends