Animals In Cute Sleeping Positions
Everyone loves animals, and pictures of pets are always popular around the world. No matter what these creatures are doing, no one can get enough. People love to watch them, though, and some of their positions don't look comfortable at all. Can you imagine what a turtle uses as a pillow? Would you be able to sleep with your head raised all the way up? Let's discover these crazy sleeping contortions!
ONE LEG OUT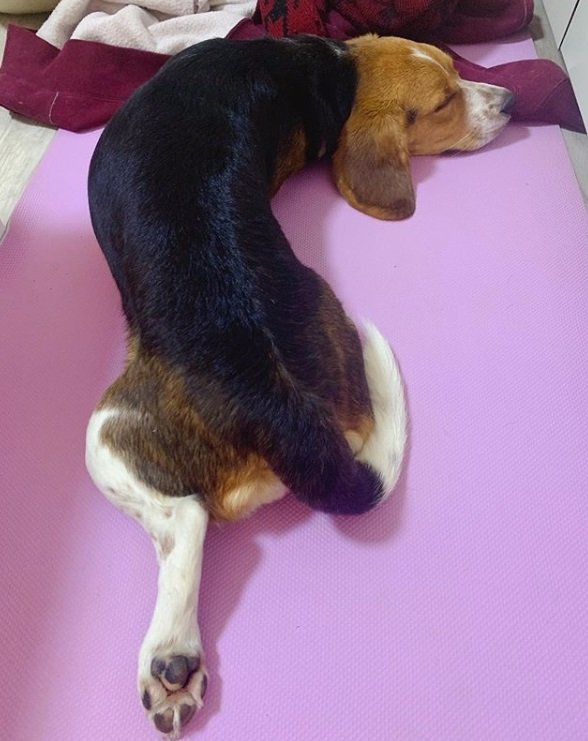 It seems that pets, including dogs, are a lot more flexible than humans. It's almost like they remain babies forever. Most babies can lift their legs all the way up because their flexibility is much better. This little Beagle is having a cute nap with his neck all the one to one side, while one leg is all the way out and to the other side.
LEGS IN THE AIR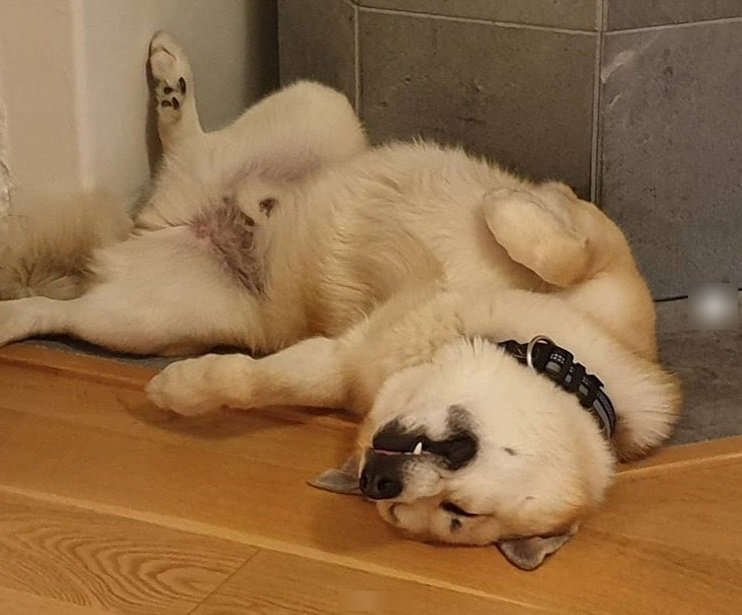 Sometimes, we find their sleeping positions so cute because it's a little bit human. You have probably seen a lot of people sleep with their bellies up, but it's much better in animal form. Their paws stay in the air, and their back legs are splayed out. Additionally, it's weird how they can raise their necks so high.
HEADS TOGETHER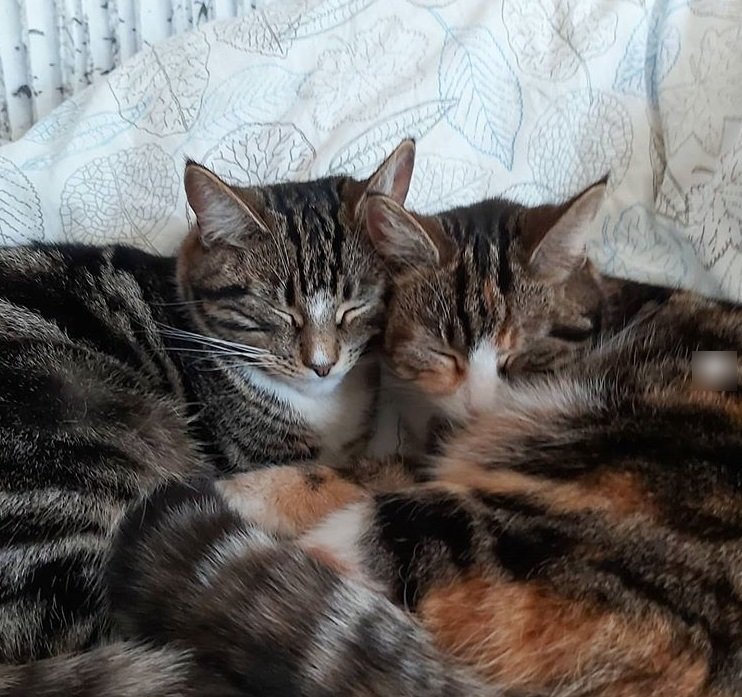 Can you imagine sleeping with your head resting on someone else's like this image shows? It's doesn't look that comfortable at all. Additionally, since cats don't have shoulders like humans, they don't have that support people tend to have. However, it seems like these two cats are buddies that need to be together all the time, even in sleep. It's adorable!
ON THE RAIL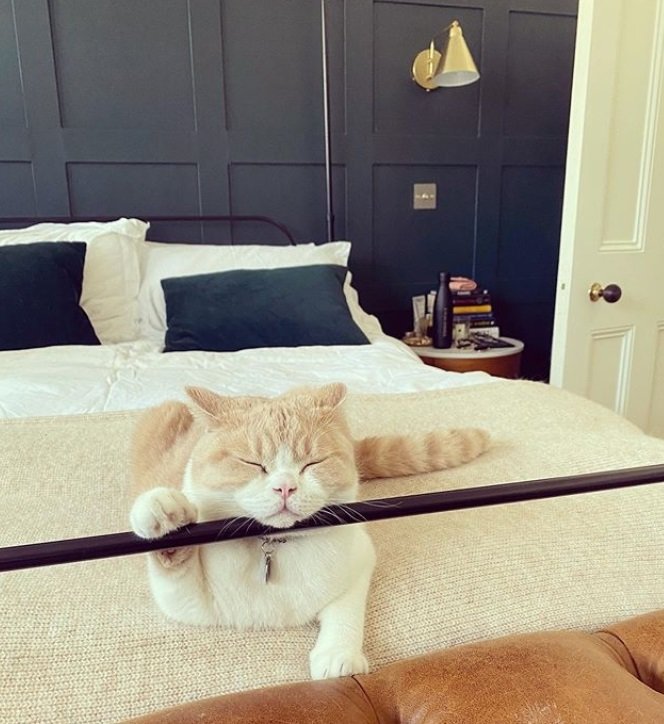 While you have probably seen many people sleeping leaning on something, they are probably using their arms as makeshift pillows. You don't really place your neck on a bar or rail like this cat is doing. That's certainly a recipe for a horrible neck ache. However, this little cutie is having the best nap ever with his head supported by the bed rails.
ON YOUR BELLY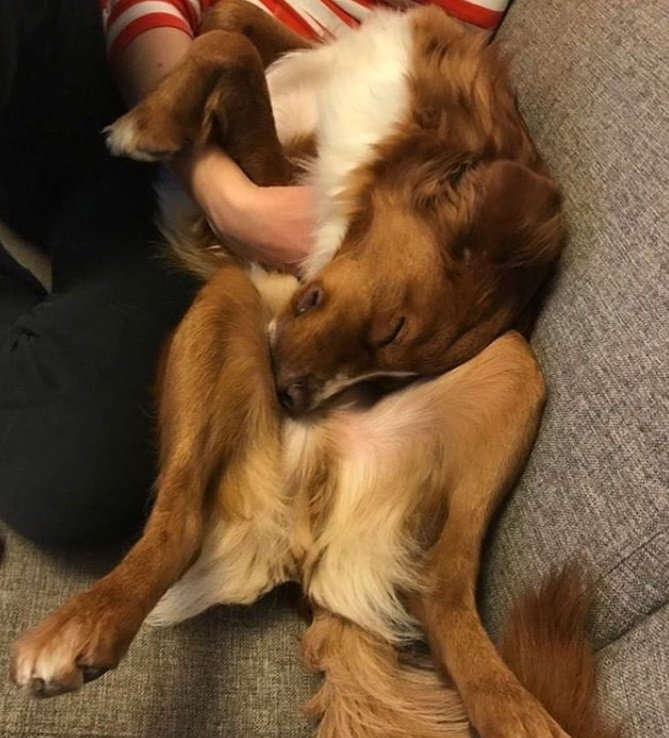 While there are many flexible humans, some dogs seem to defy the laws of biology. This little ball of fluff is resting his head on his belly. Meanwhile, the rest of his body is lying on top of his human. However, none of this seems to detract from having a good time resting. It's really remarkable that he can be that comfortable.
FERRET IN A BASKET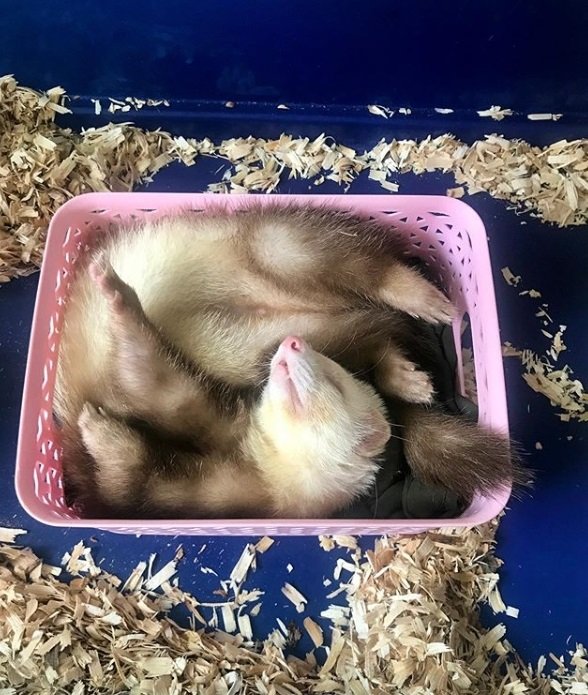 First of all, a ferret sleeping in a basket has got to be one of the cutest things ever! Furthermore, it looks like this animal is even more flexible than cats or dogs. Because he can curl himself into that positions, and it's like nothing happen. Only certain humans around the world can even touch their toes. This is just awesome!
NECK STRETCHED
This cute spotted little guy is certainly enjoying some rest, but it looks like his neck is stretched a lot. Meanwhile, his hind-legs are all the way in the air and almost a great distance away from his head. Of course, it might be that he is just a long-necked dog, but the illusion is so adorable. Meanwhile, imagine a human sleeping with their legs in the air like that.
CURLED BUT LEGS OUT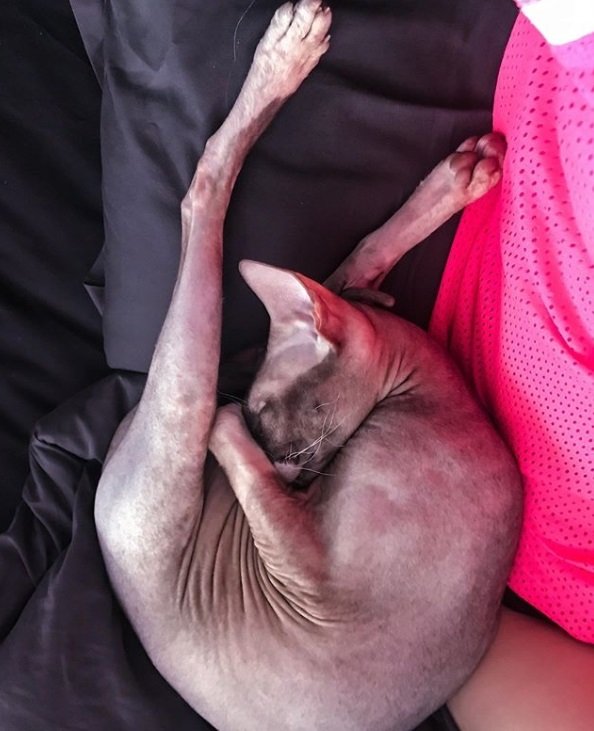 Sphynx cats are adorable in their own way, although they look pretty weird. This might be the weirdest position ever for a cat. Most people might have seen them curled into themselves. However, this pose is just crazy. He is curled into himself, but his hind-legs are completely stretched as if he fell asleep sitting down as a human.
BUNNY WITH PAWS UP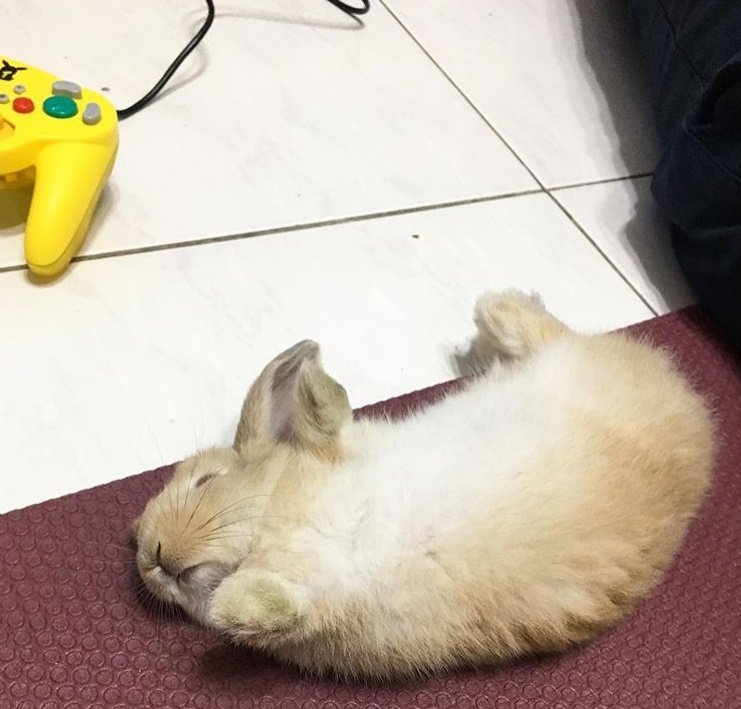 Of course, you might have seen dogs with their paws up, but what about bunnies? Bunnies might not be the most popular pet options, but those that have them are in love. This small cutie is stretched out in a weird curve. His hind-legs are on one side, while the rest of his body looks to the opposite side. Also, his adorable paws are up in the air.
THE ROCK PILLOW
You might not think that turtles are as cute as other fluffy animals, but this guy is adorable. The myth is that turtles sleep inside their shells, but here's a picture that disproves that theory. The turtle is actually resting on a rock as if it was a pillow, and it's one of the best pictures on this list. It makes you think about their souls as living beings.
ANOTHER BELLY UP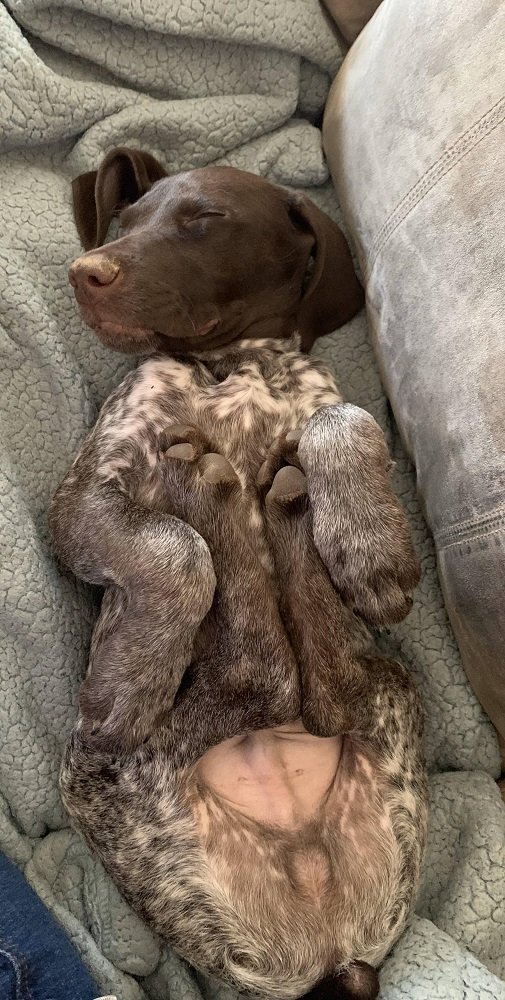 By now, you are probably familiar with dogs that sleep with their hind-legs up in the air. However, this spotted cutie actually has his front legs all the way in the air, while his hind-legs are pressed to his body. This might be the oddest pose for any dog ever. Additionally, his head is also in the air and not resting on anything or all the way back. It's just weird but cute!
LOOKING UP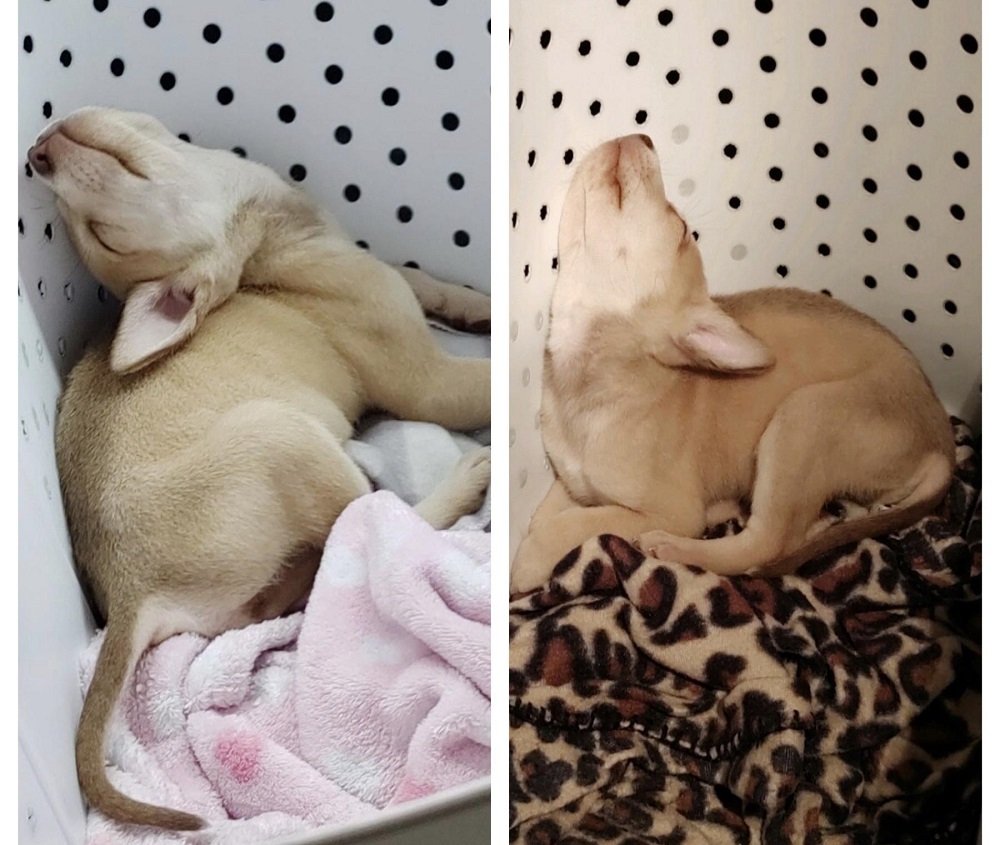 Apparently, this puppy's sleeping position is not a one-time occurrence. It seems that he has been caught like this several times. Just thinking about a human sleeping like that can hurt your neck. Obviously, he is very comfortable. It's another daunting thing about pets. They are just different in many ways.
KEEPING FLYING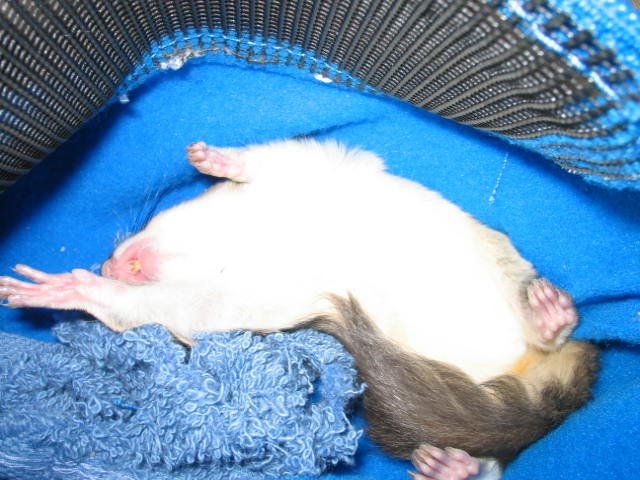 This is a picture of a flying squirrel pet posted by Redditor CaveWitch. It truly seems that – even in sleep – this little guy wants to continue his outdoor adventures. He wants to keep jumping from tree to tree and look for fruit. However, he is now enjoying a comfy nap in his bed. It's hard to imagine squirrels as pets, but they are cute.
FRIENDS SLEEP ALIKE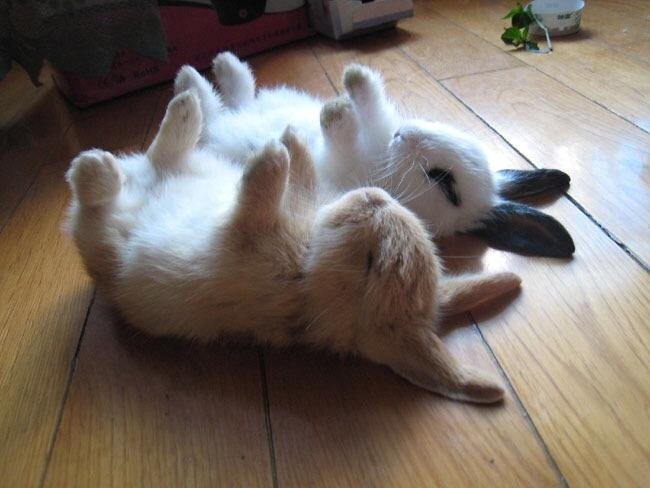 These sleeping buddies are so in sync that they are exactly in the same positions. The crazy thing is that they are not touching each other at all. Isn't it remarkable? Maybe there's more to these animals' relationships than humans have ever understood. They are adorably mirroring each other, and everyone loves it!
NO PICTURES WHILE SLEEPING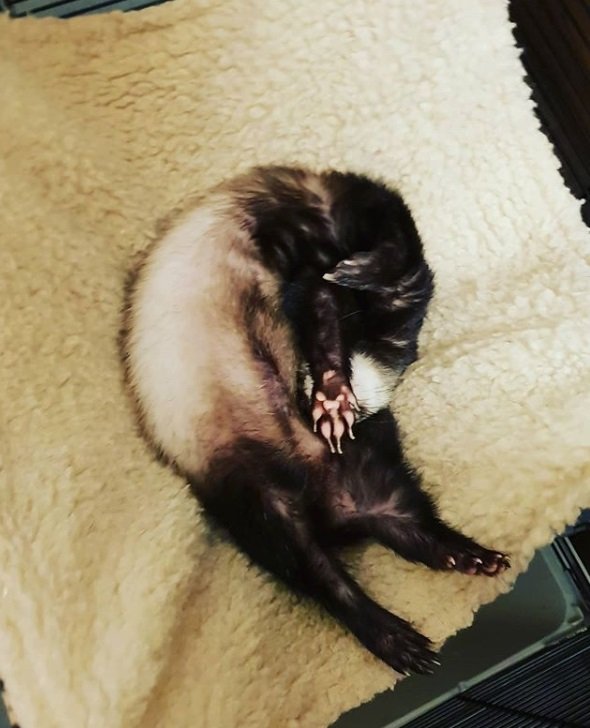 It looks like this ferret has stopped the camera from taking any pictures at all, even as he sleeps. Of course, his paw was just like that, but it's still funny to think about. While this position is certainly odd from a human's perspective, it seems like maybe all ferrets like curling into their bodies in this weird contortion.
That was so adorable! It's time to grab the camera and capture your pet sleeping. Let us know which one of these animals was the cutest. If you liked this article, share it with your friends who love anything related to pets online. See you next time!
Source: Reddit, Instagram, Tuck