Mysterious Things Found Underwater
Have you ever wondered what lies at the bottom of the oceans? The National Oceanic and Atmospheric Administration reported that 95% of the world's oceans have never been explored, and still today, this has not changed much. This means that the oceans contain many secrets. You will be surprised to learn that things like submerged cities and mysterious items have already been found under the sea. Do you want to know more about them? Keep reading!
Loki's Castle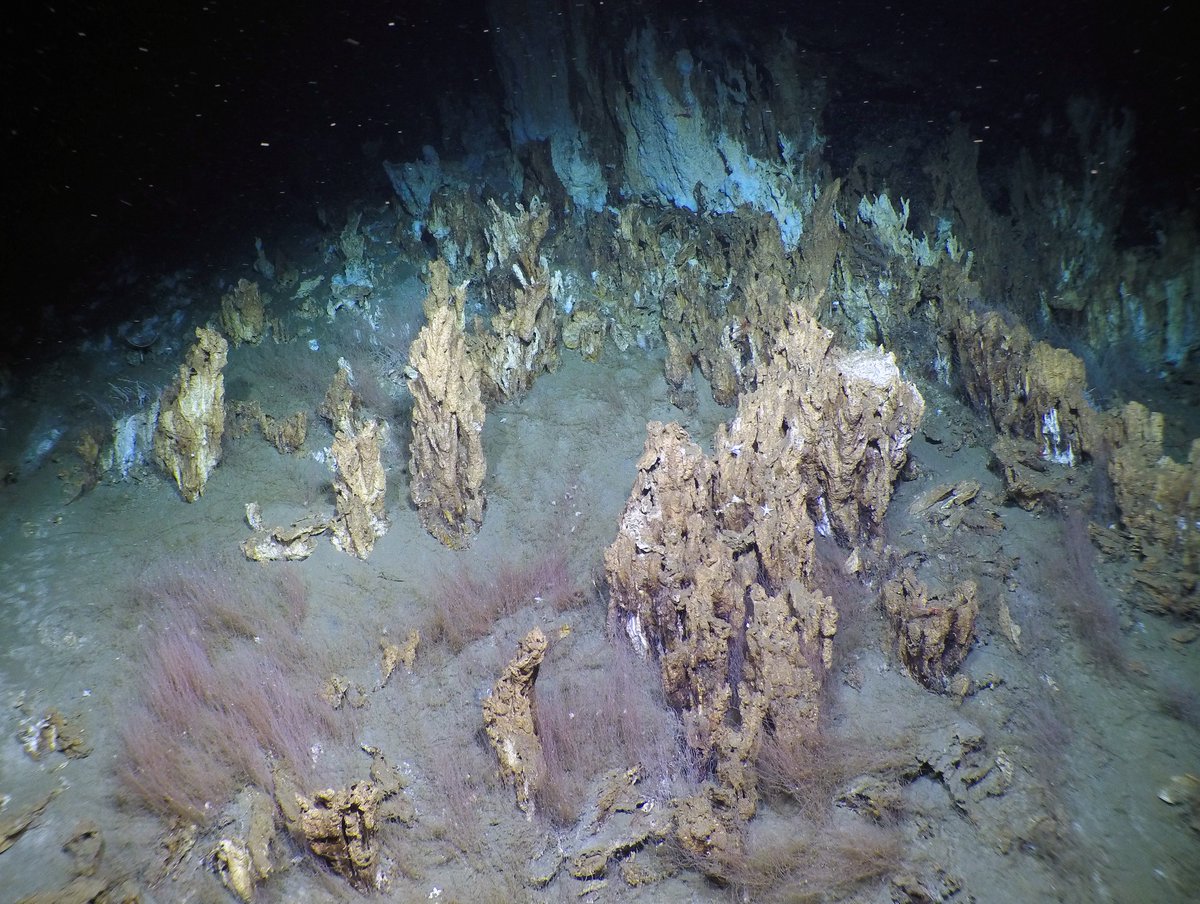 Loki's Castle is a field of five active hydrothermal vents at the bottom of the Atlantic Ocean between Greenland and Norway. Hydrothermal vents are openings along the ocean floor where water that has been heated through the Earth's interior spurts out into the ocean. The water it emits can be as hot as 300 degrees Celsius. Small organisms known as thermophiles thrive in these extremely hot environments.
Black Sea Undersea River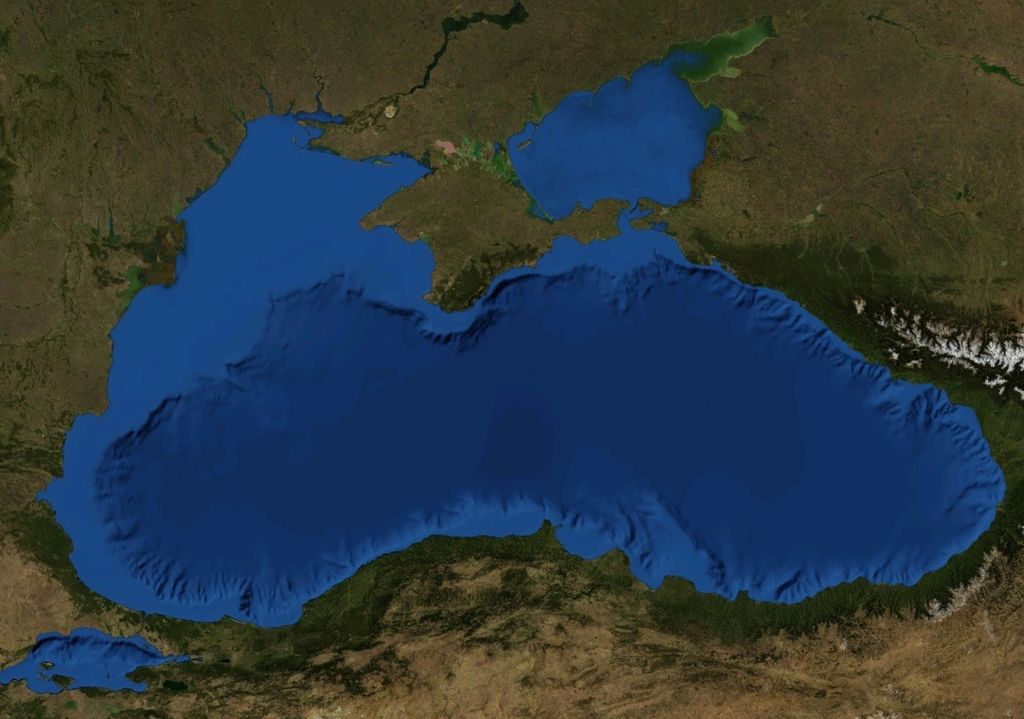 The Black Sea submarine river is 37 miles long, up to 115 meters deep, and 0.6 miles wide. For its size, it would be considered the sixth-largest river on Earth. But it's underwater! So, how does it work? Well, the water in the river is much denser than the surrounding water because it has a higher salinity. As such, it sinks to its lowest point and often carves rivers on its way to a salty basin on the seabed.
Krishna's Lost City Of Dwarka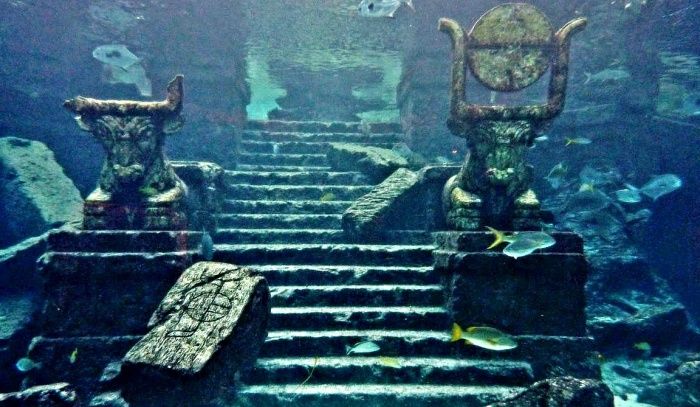 There are several submerged cities in the world, but none are as old as the sunken city on the Gulf of Khambhat, close to the modern city of Dwarka. The contents of the submerged city have been dated to an astonishing age of 9000 years. Little is known about it since water washed away a lot of information.
Bimini Road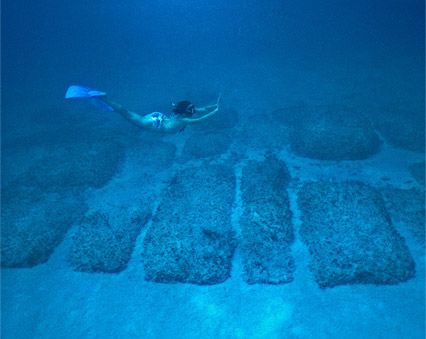 It is a linear series of rectangular limestone rocks and is approximately one kilometer long. In 1978, from radiocarbon dating, they discovered that the rocks were about 3,500 years old. Most researchers believe that the Bimini Road was intentionally built by humans! Everyone has a theory, and some even involve mythical things like Atlantis. But by far, the most acceptable argument is that Bimini Road is a naturally occurring rock formation.
Chicxulub Crater
Geophysicists have concluded that the Chicxulub crater is, in fact, an impact crater. And what caused the impact? An asteroid or giant comet that hit Earth, about 66 million years ago. At that time, when dinosaurs still existed, 75% of all plant and animal life disappeared from the Earth.
The Colossal Squid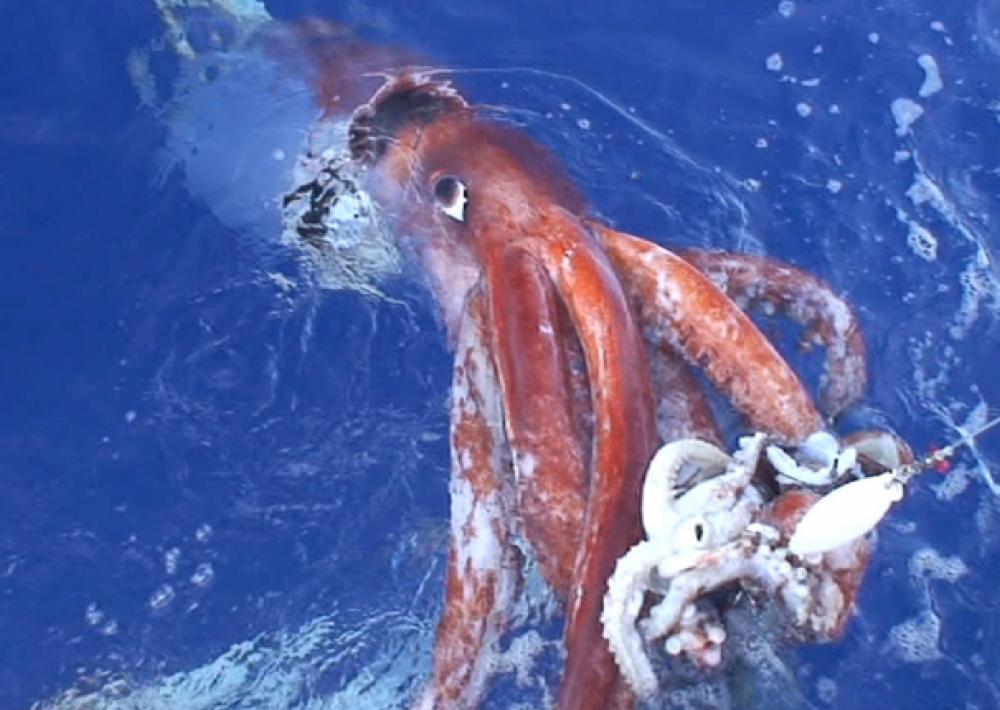 As far as we know, an adult colossal squid is about 12.8 meters long and weighs as much as 748 kilograms, making it the largest invertebrate on the planet. They are very rare because they live in the depths of the Southern Ocean, where human beings cannot go yet. 
The Coelacanth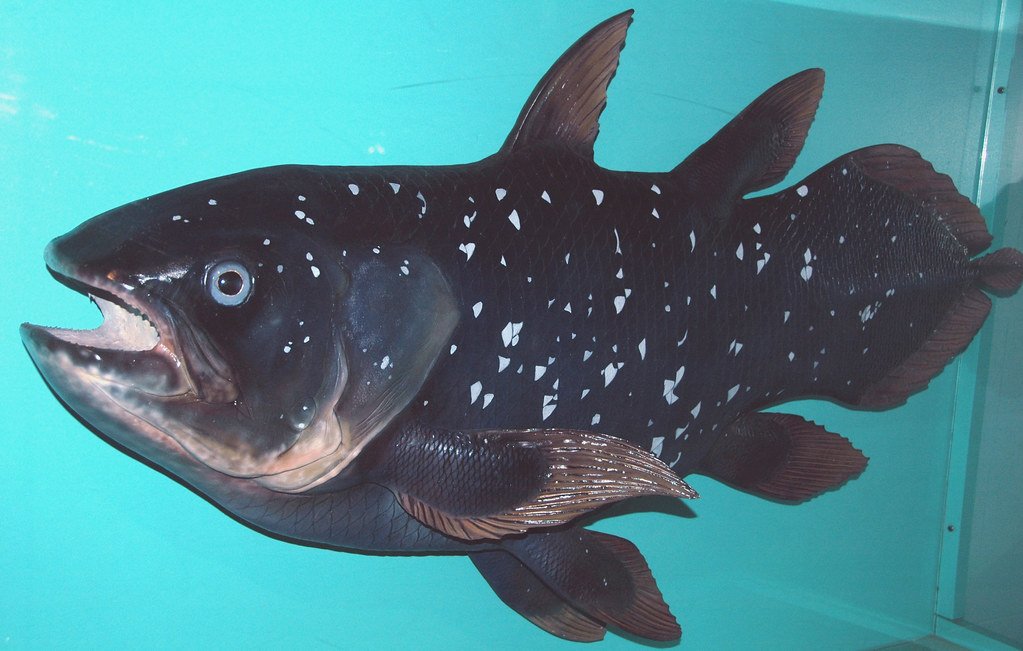 The coelacanth is a living fossil. It is more closely related to fish with lungs, reptiles and, yes, even mammals than to Actinopterygii, which make up the vast majority of fish in the sea. Unfortunately, the coelacanth is in danger: it has survived for 400 million years, but its numbers are decreasing rapidly.
Titanic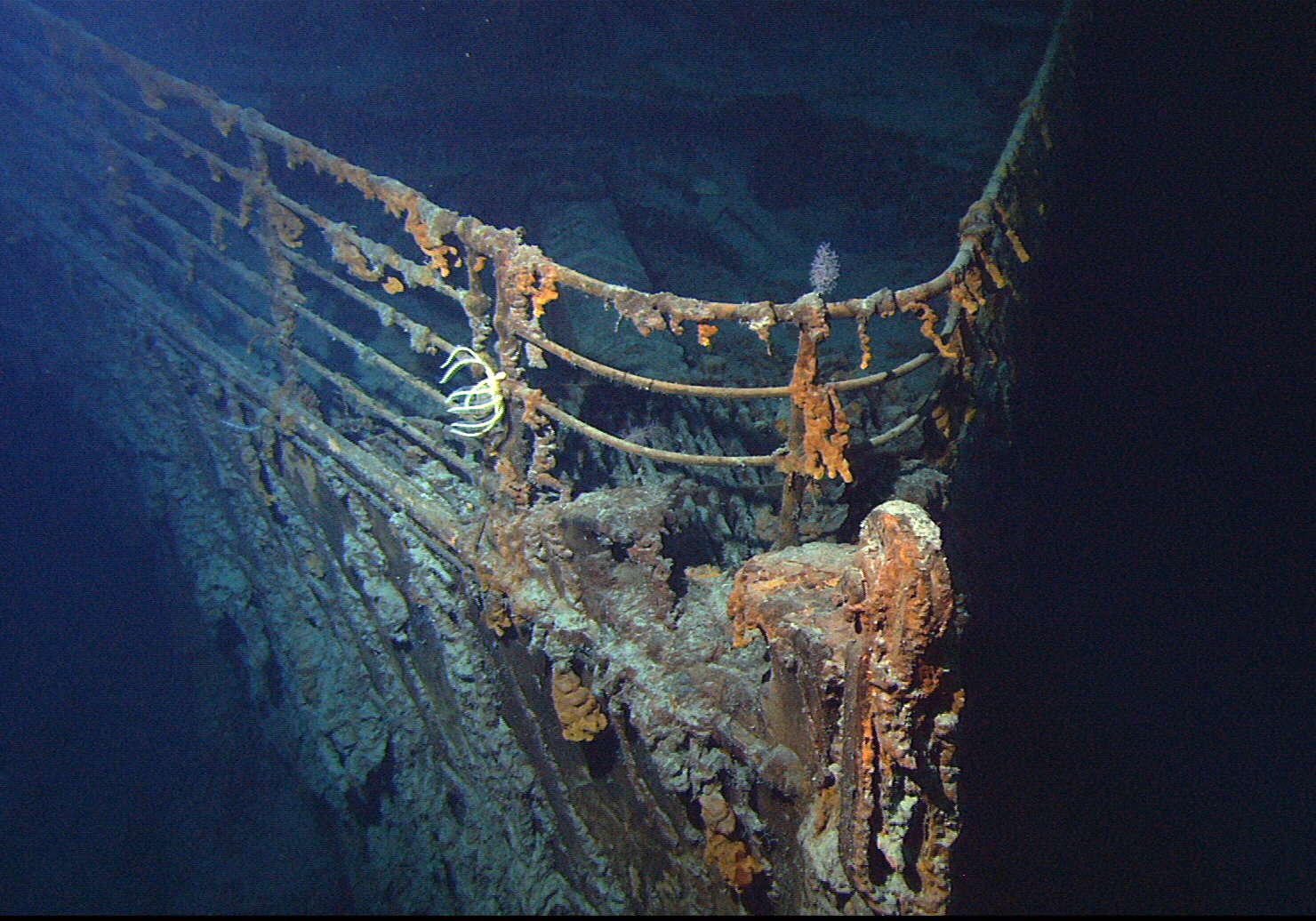 In 1912, the famous ship hit an Iceberg that generated a huge opening in its hull and made it sink. Today, the shipwreck is considered one of the most well-known events in history. In 1985 near Canada, a part of its large and enormous deck was found 3,843 meters deep in the sea during a secret mission.
The Millennium Falcon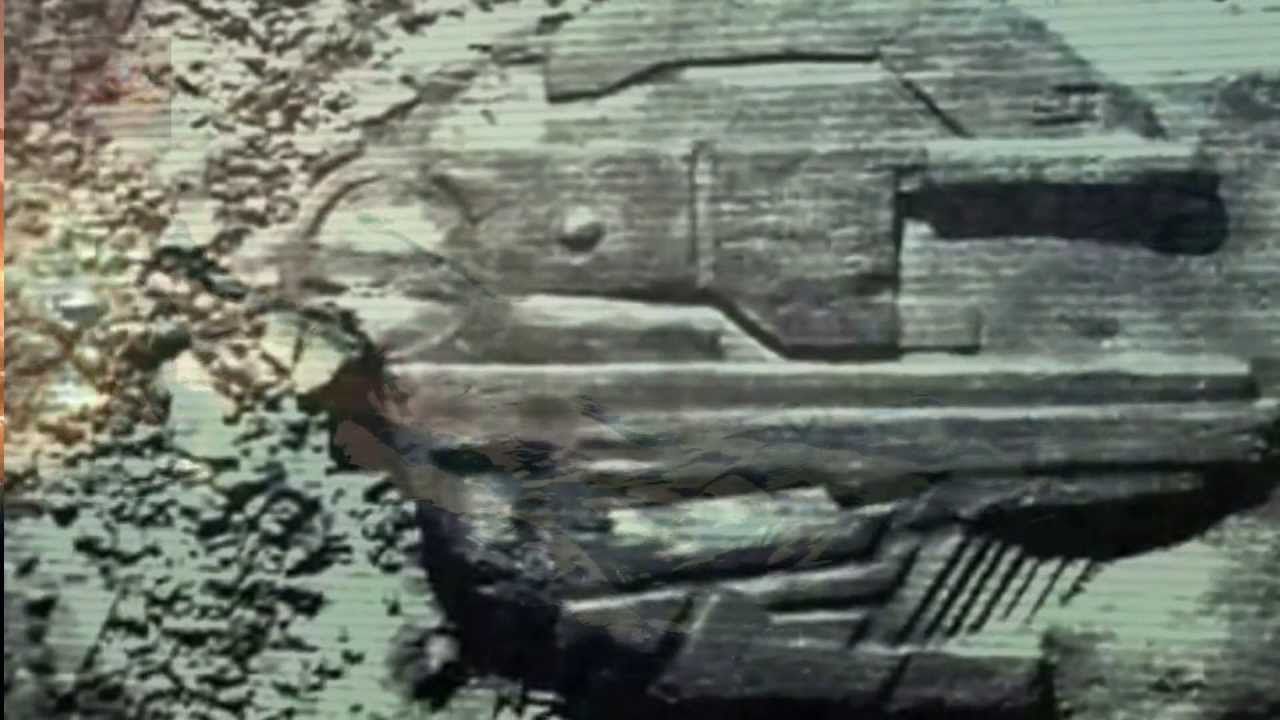 In June 2011, a team of Swedish explorers found something quite abnormal at the bottom of the Baltic Sea. About 70 meters long, the object was called the "Baltic Sea Anomaly" and looks very much like the Millennium Falcon from the Star Wars films. Many theories involve this artifact. Some scientists say it could be a rock formation, or an Ice Age glacial deposit, and even alien material.
Underwater Pyramids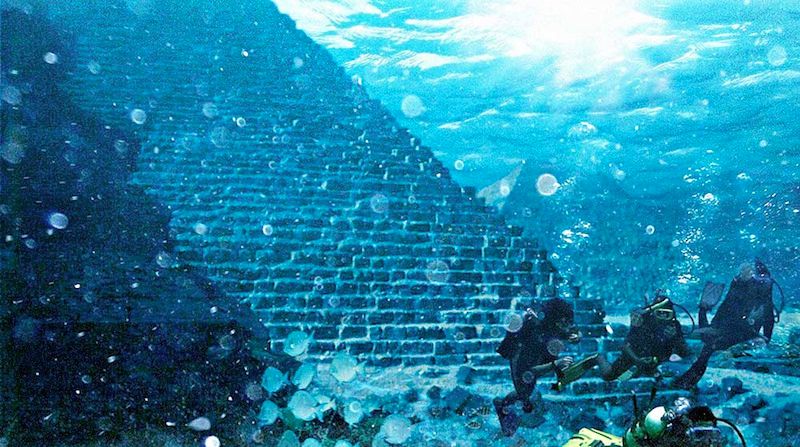 Once a yacht owner saw a sign of his boat stating that he is passing over an object with a square format. What was his surprise when he went to check it out and discovered an underwater pyramid. The discovery occurred in 2013, and the structure has about 60 meters in height. Some suspect that it is the location of the city of Atlantis.
Stonehenge on Lake Michigan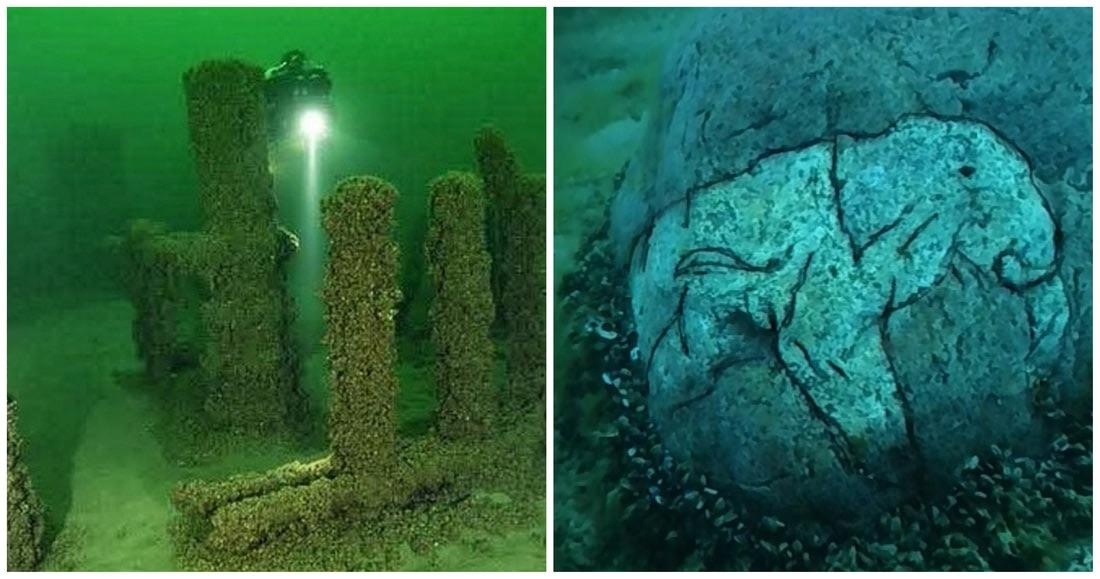 In 2007, a professor of underwater archeology was testing his sonar on Lake Michigan in the United States when he found a circular arrangement of vertical pillars about 15 meters deep. The stones are very similar to those at Stonehenge, England. If that weren't enough, drawings that look like mastodons have also been found. Mysterious.
The City of Alexandria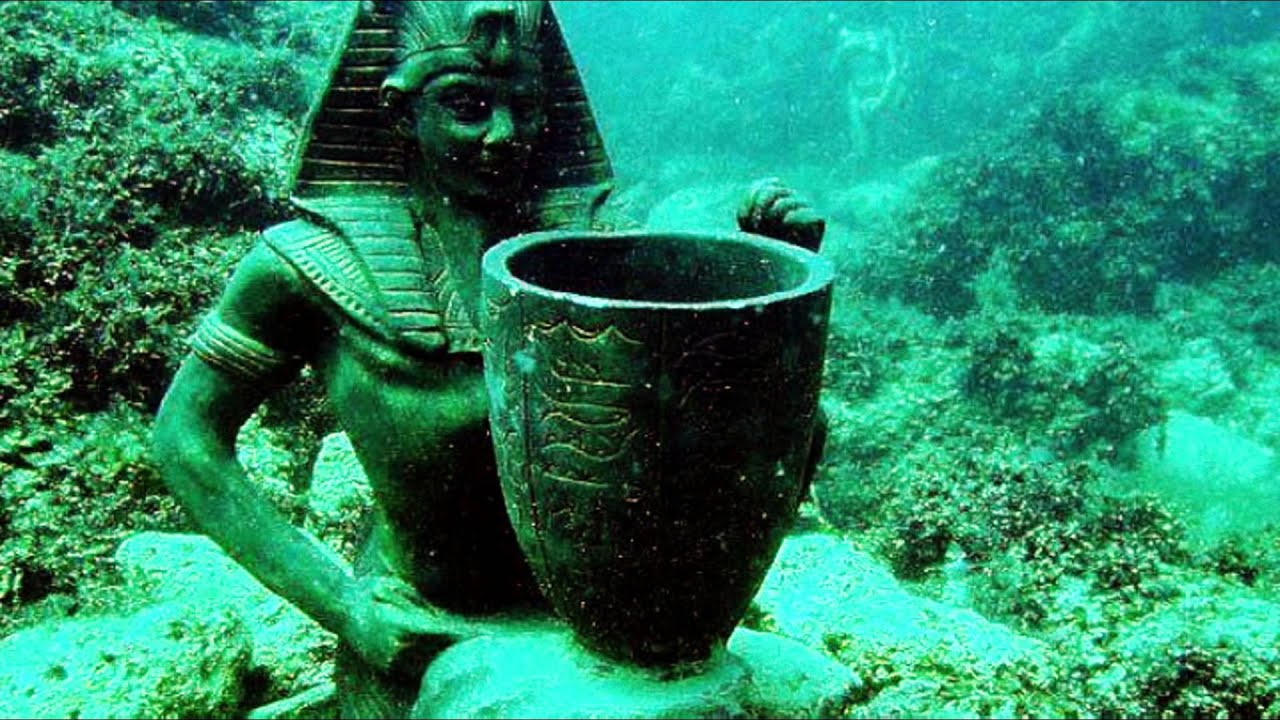 A major discovery was made in the Mediterranean Sea in 1998. Explorers found the ancient Egyptian city of Alexandria underwater, almost preserved after being submerged for about 1,600 years. The city is believed to have submerged due to several natural disasters. One of the most incredible things that divers found there was Cleopatra's royal palace. Marble floors, columns, ovens and basins, worn limestone blocks, walls, and statues of Egyptian deities. Completely impressive!
Lost Civilization or St. Matthew's Burial Site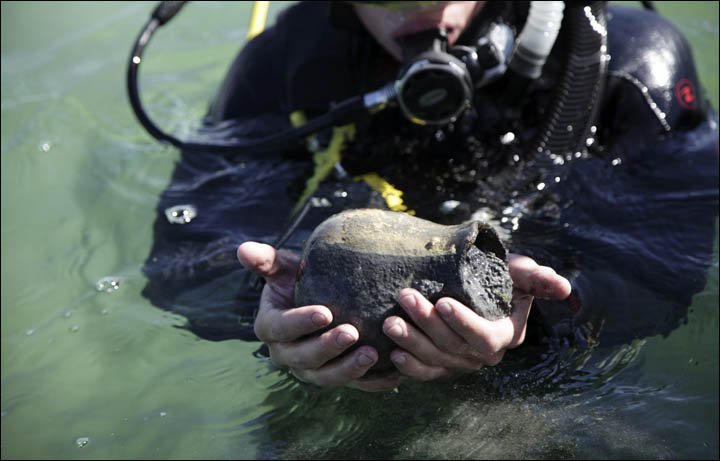 Divers discovered the ruins of an ancient civilization lost on Lake Issyk-Kul in Kyrgyzstan, but more than an anthropological discovery, it is believed that the place could also be where Apostle Matthew was buried. Explorers found more than 200 artifacts, including a piece of a bronze sickle, knife sharpening stones and various ceramics that may have been from the Saka civilization, 2,500 years ago.
Train Graveyard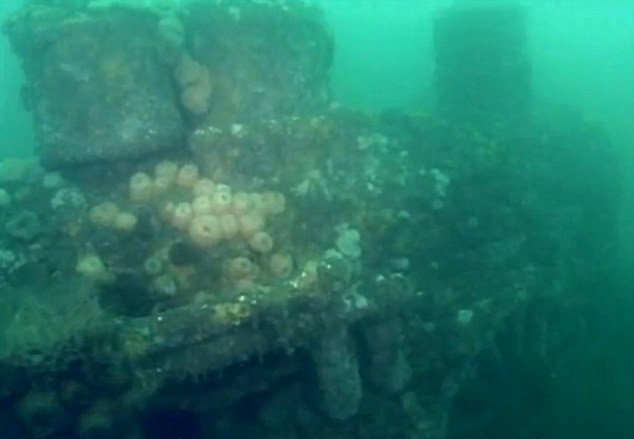 It is normal to hear about ships under the sea, but what about trains? Paul Hepler found not just one but several trains while mapping the ocean floor off the coast near New Jersey in 1985. Locomotives are rare Planet Class 2-2-2 T models, which were produced only for a limited period of time. It is estimated that they have been submerged since 1850, although there is no record of the loss of locomotives. 
The First Computer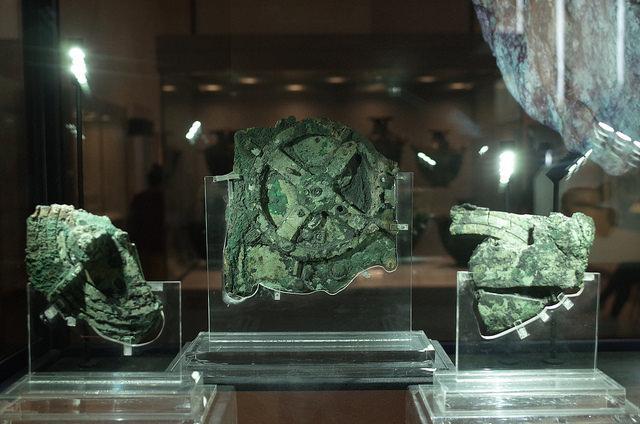 The Antikythera machine is one of the most surprising underground discoveries ever, as it is one of the oldest known complex gear mechanisms. Buried at the bottom of the ocean for thousands of years, this object is in relatively good condition. Sometimes called the first analog computer because of its complexity in structure, some scientists believe that this object was designed to predict lunar and solar eclipses.
As you can see, the sea can surprise us hiding incredible wonders that we would never expect to find there. Which one of these oddities puzzled you the most and gave you the wish to learn how to scuba dive just to see it in person? 
Sources: BBC, Wikipedia, AncientCode, ScienceMag, USRA, MarineBio, NationalGeographic, AzoresPyramid, Metro, NBCChicago, DailyMail