Yankee The Poodle Rescue Mission
Unfortunately, our streets are full of stray animals without a home or an owner to take care of them. Many animals, needing human care, have been left out in the cold, often with traumatic events having happened to them. Yankee The Poodle was one of them, but his story had a touching resolution, even though it was lined with some unexpected sadness!
Yankee The Poodle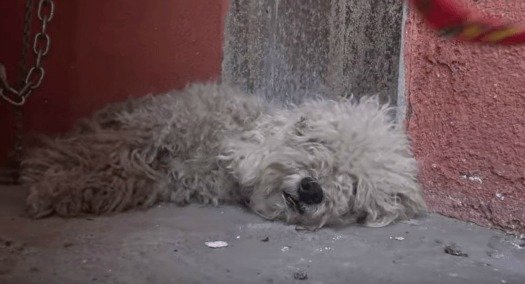 Yankee was a homeless poodle, living by himself on the streets of Los Angeles. His life was not easy, and he fed on food from the garbage, drank dirty puddle water, and slept wherever he could. He might have been living in the streets for days or years, something which no one will ever find out. But his life had some human angels in it!
The Locals Help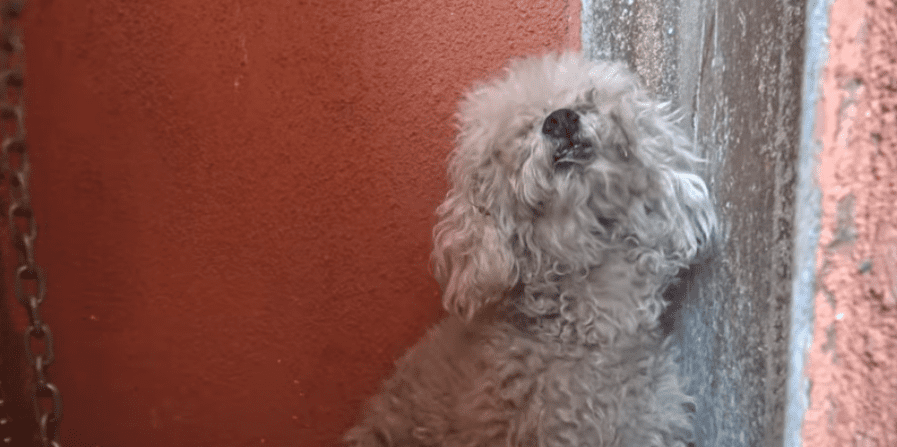 The locals living in the area in which Yankee usually roamed noticed that he was in need of help. Although there was not much they could do for him, they made sure to feed him occasionally and look out for him as much as possible. One day, they noticed something was wrong!
Yankee's Will To Live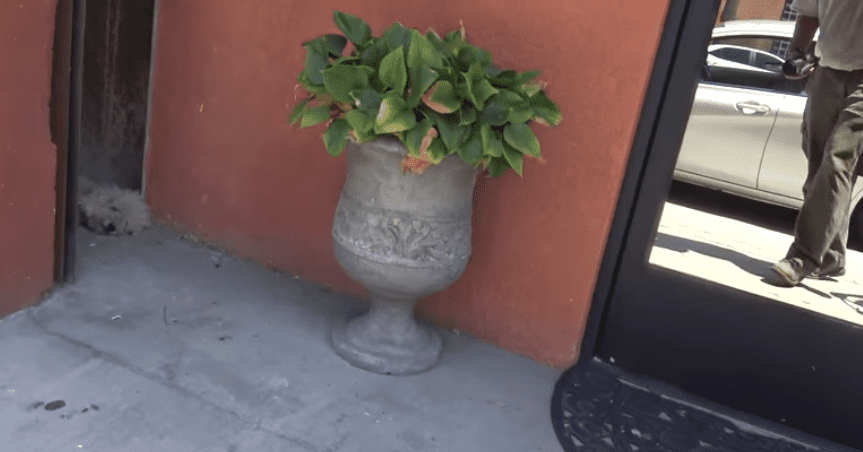 Yankee would usually accept any food scraps and belly scratches from the locals, but this time, he refused to eat and remained laying on the ground without a response to the humans. It seemed like he lost his last will to live in this cruel world. That's when the locals decided to ask for more qualified help!
Getting Some Help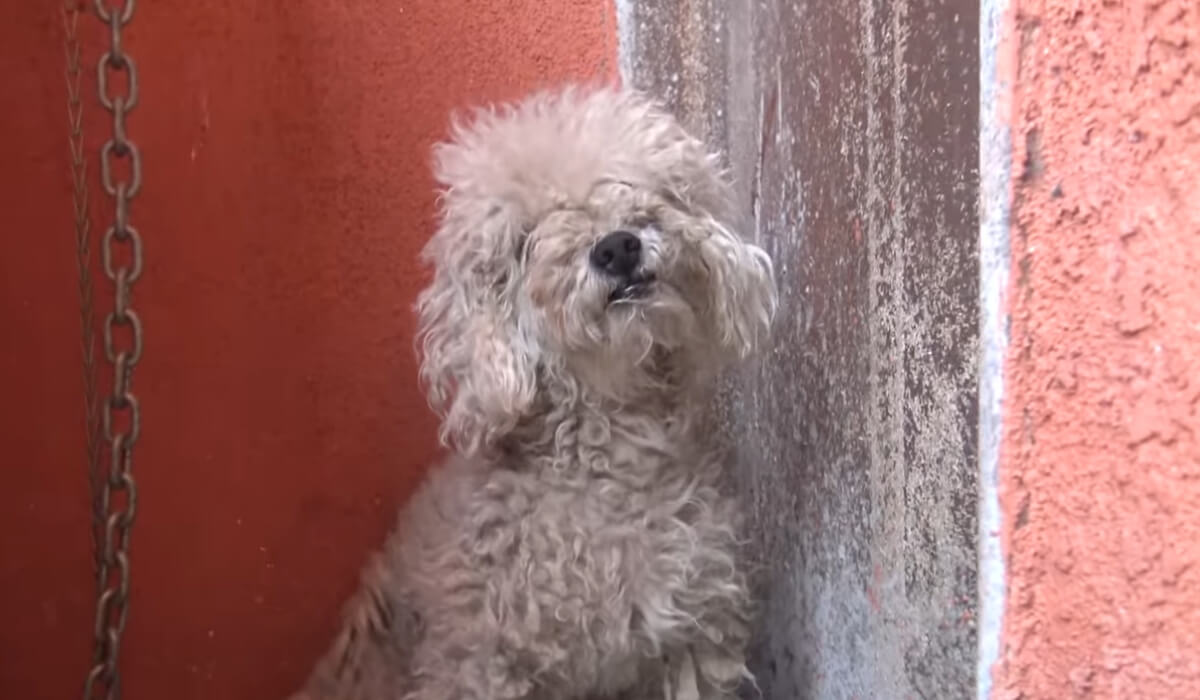 As the people could not do much more for the poor stray dog than they already did, they decided to contact Hope For Paws, a rescue organization, and dog shelter. They hoped Hope For Paws would be able to offer more help and take Yankee in. And the rescue mission was on!
The First Rescue Attempt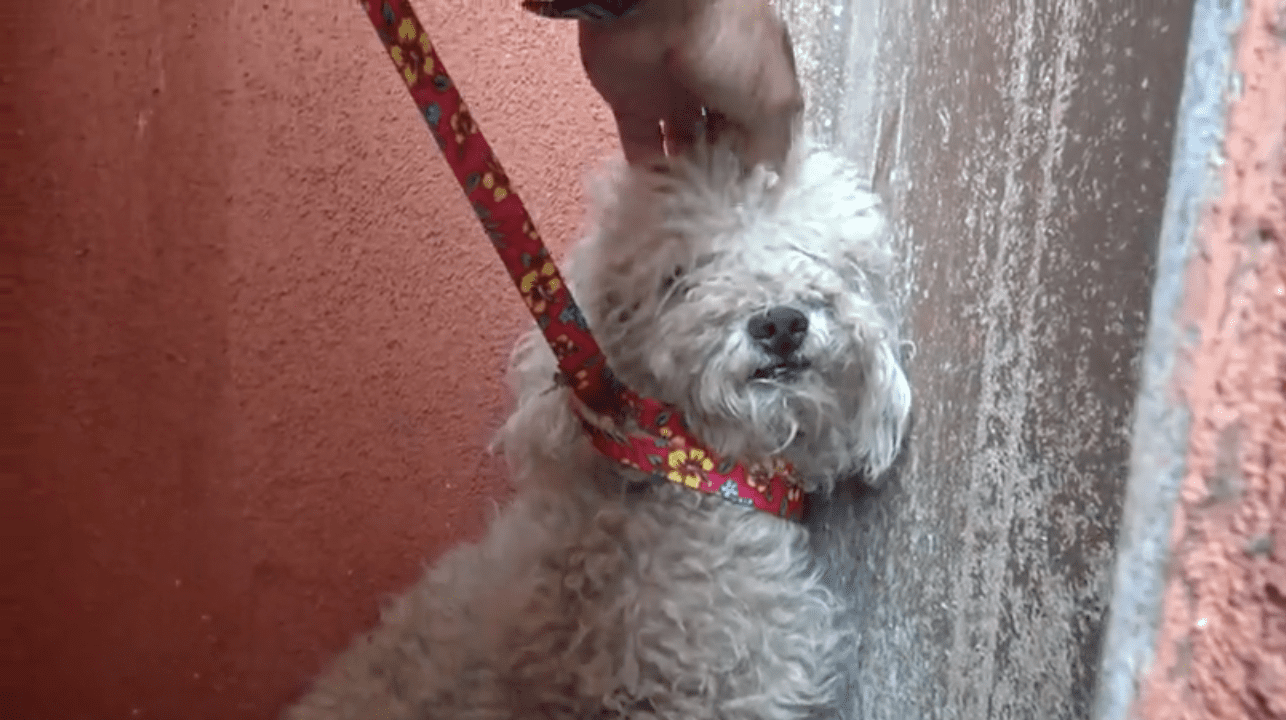 Things were not going well with Yankee. He was feeling even more down, barely moving from his spot on the ground. The volunteers from Hope For Paws found him and tried to help, but he refused their advances as if ready for the worst to come. The volunteers knew what might be the reason!
Yankee's Trust Issues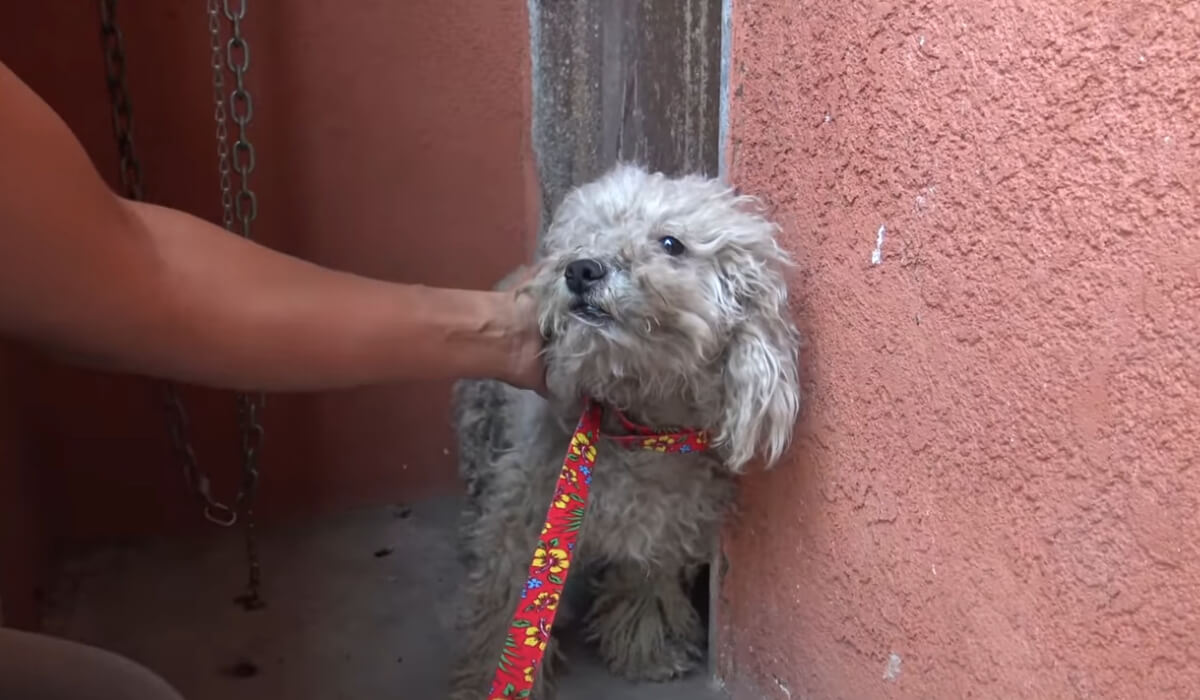 As many stray animals, Yankee, too, had some serious trust issues. He was likely treated badly by his previous owner, and he was disappointed with humanity for that reason. He was experiencing a severe lack of affection, and for dogs, that can have devastating results. But the volunteers were determined to help him!
Putting On The Leash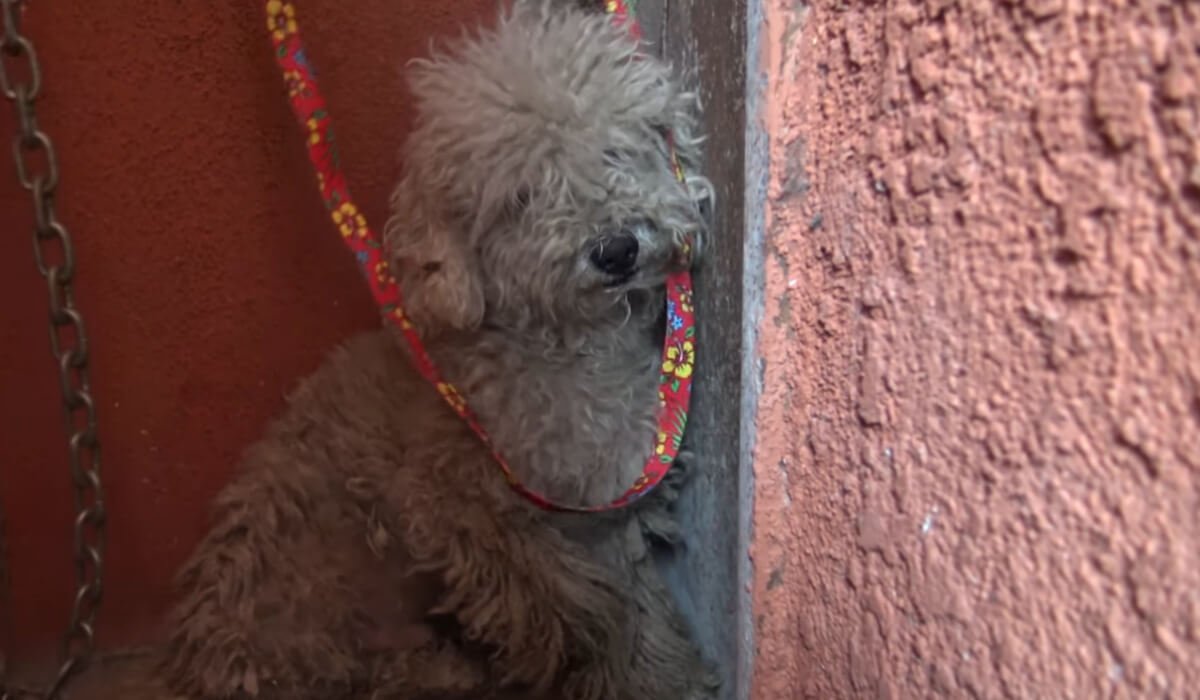 Not giving up when Yankee refused to let them come near him, the Hope For Paws volunteers had to employ some learned tricks they usually use on hesitant animals. They tried everything in their book, and after a while, they were able to put a leash on Yankee. It seemed like the mission was going well. There was still a risk, though!
Flight Risk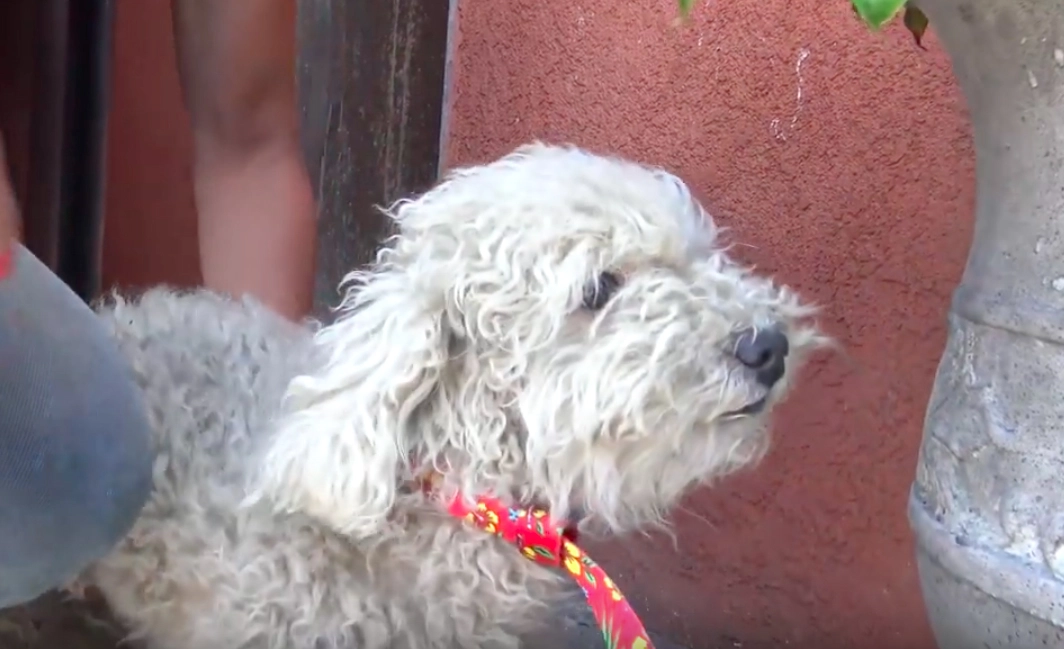 Understandably, Yankee couldn't comprehend the reason why humans would try to help him, and he might have been thinking he was getting into more trouble. This made him a flight risk, and the volunteers knew he might try to make a run for it. But they were close to getting him in the rescue truck!
Checking Yankee's Health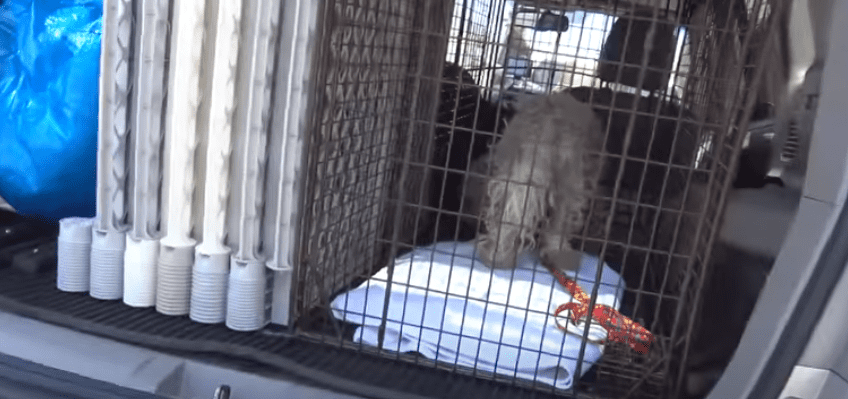 The volunteers managed to get Yankee inside the truck and immediately went to check about his health. They needed to assess the damage that was done on the poor stray dog. Luckily, he appeared to be pretty healthy, only with a few bruises. But he still needed quite a lot of help!
In Need Of Help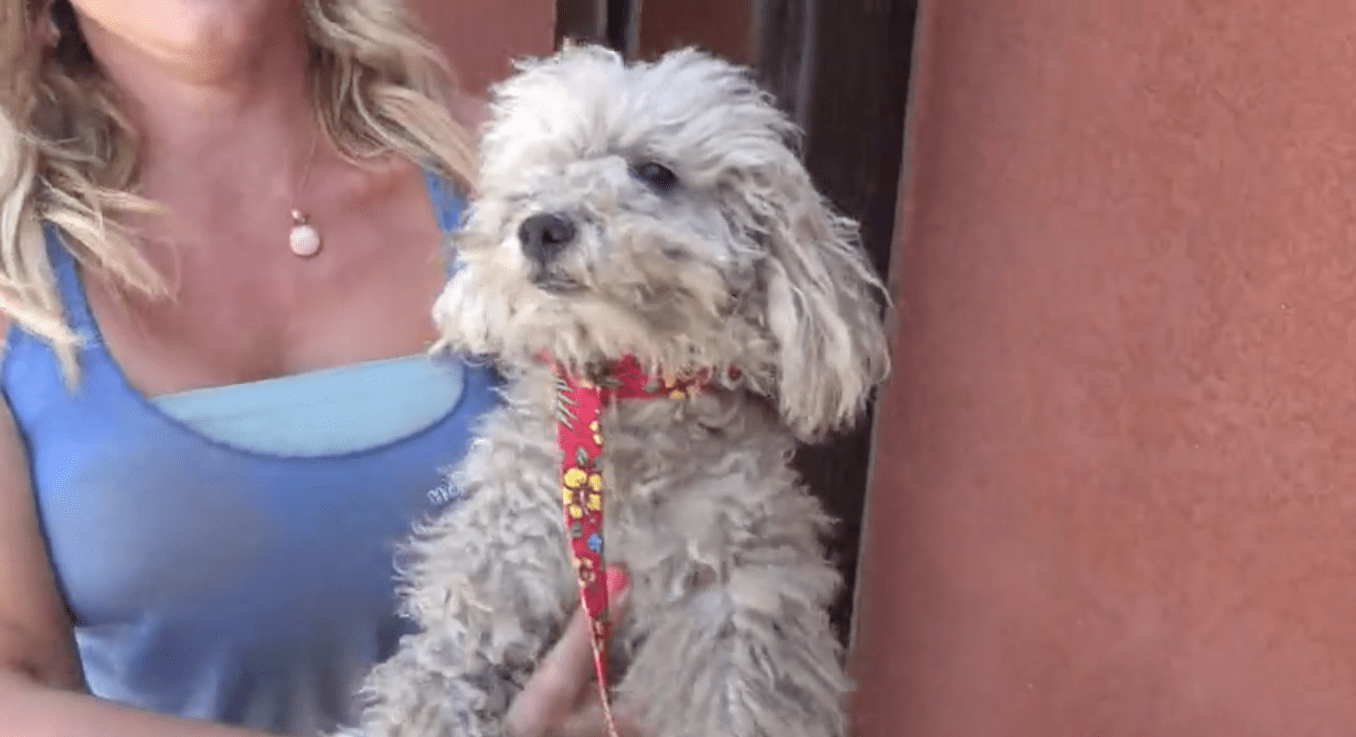 Even though Yankee was in relatively good physical shape, he was still severely underfed, and he was in need of nutritious food and clean water to hydrate his exhausted body. A nice warm bath was also something he would surely appreciate, after so much time being dirty on the streets. Something else was bothering the volunteers, however!
Emotional Trauma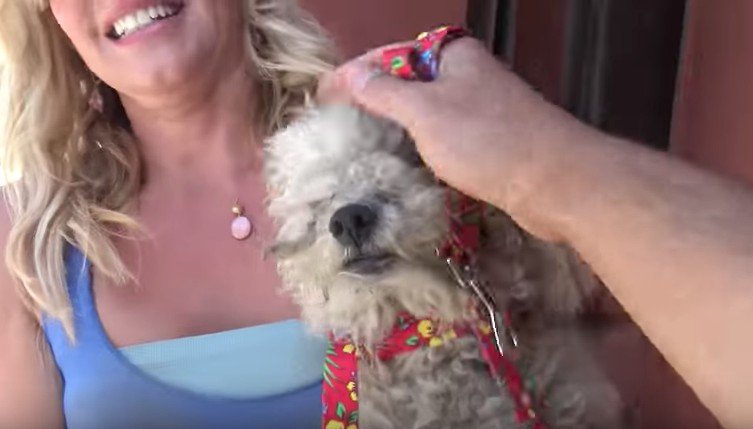 Yankee must have been through some really hard times, either with his previous owner or on the street, having to fend for himself in difficult urban terrain. The volunteers noticed he was shaking pretty bad, signaling to them that he felt unsafe and threatened. But things were about to turn for the better!
Warming Up To The Rescuers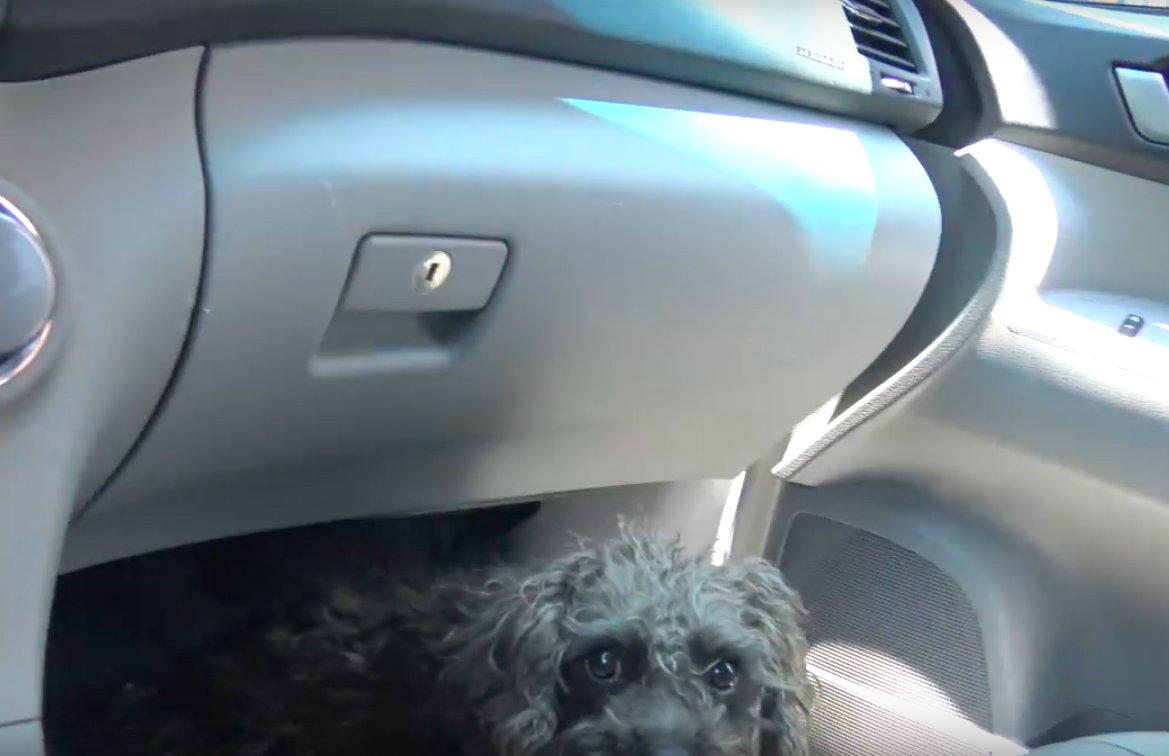 It didn't take long before Yankee started feeling more upbeat in the rescue truck. He even made his way to the front of the truck and sat on the floor of the passenger seats, gazing up at his rescuers as they drove off to safety. Yankee was ready to be rescued and loved!
A Shy Dog Ready For Love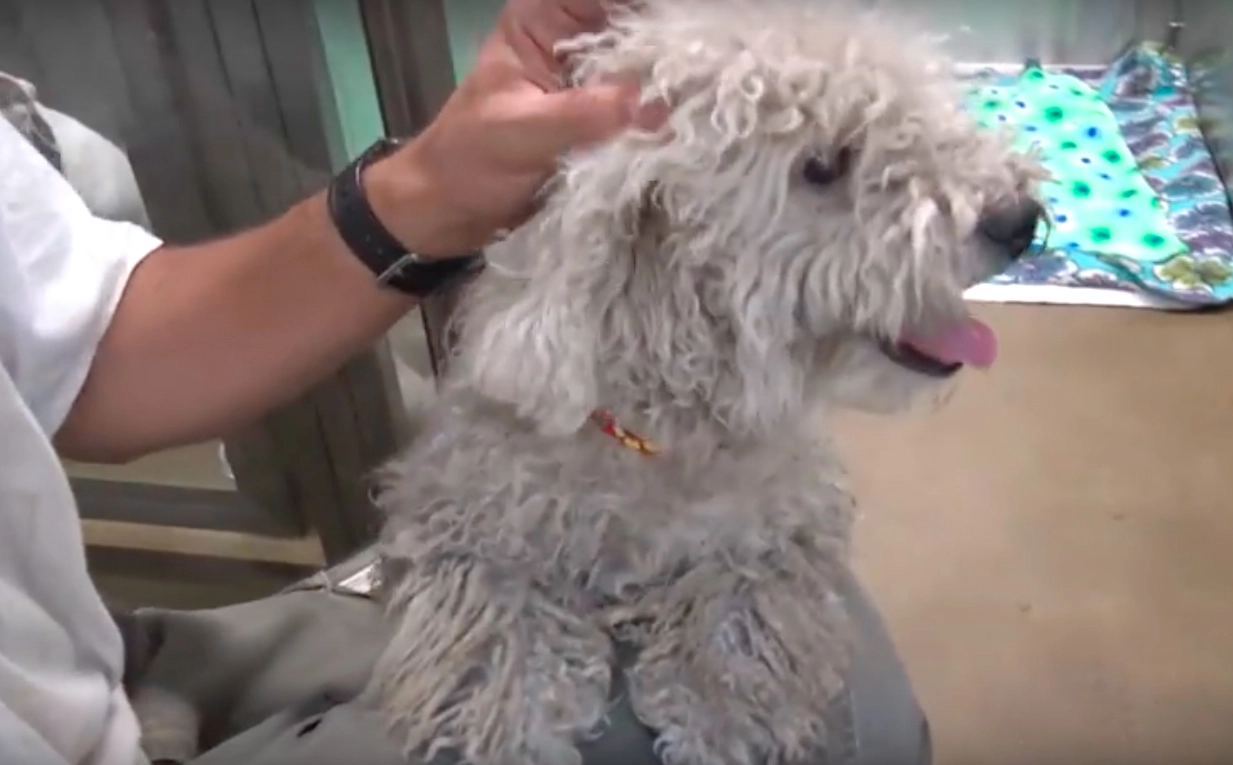 Somehow, Yankee could feel that these humans would take better care of him than he was used to. He started being more trusting and became a joyful addition to the animal shelter where he was placed for the time being. Something extraordinary was about to happen to his life!
The Touching Adoption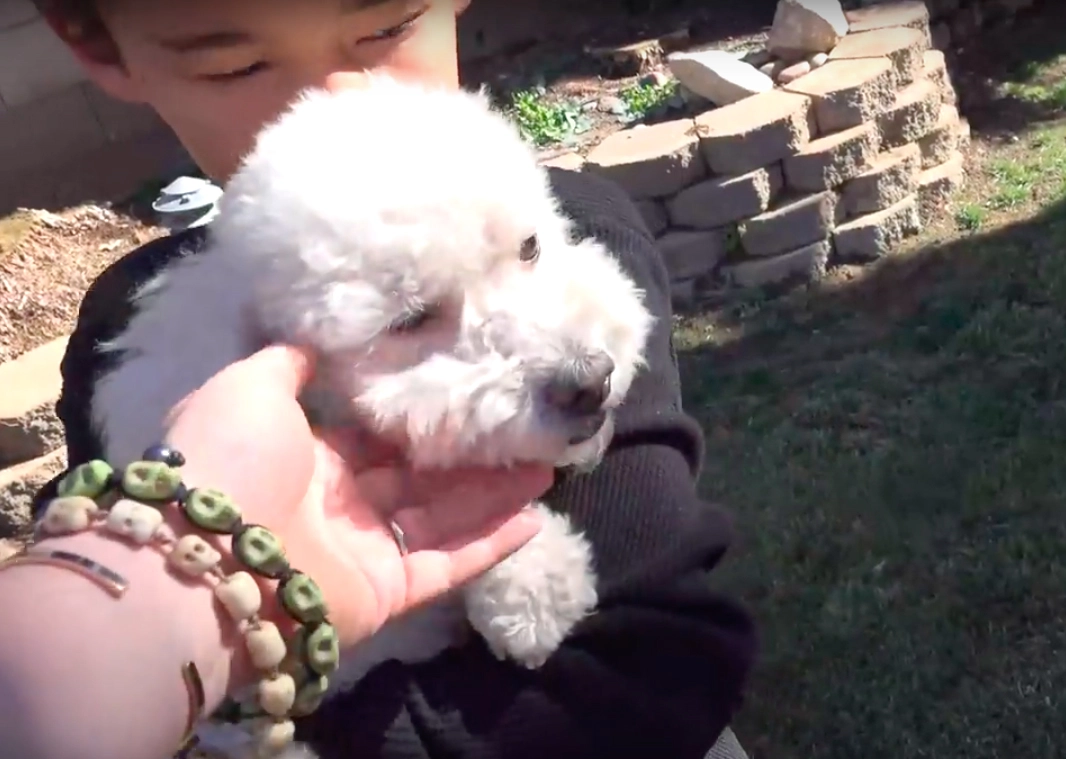 Yankee finally got lucky after a difficult life! He was adopted by a young boy who was about to love him with all his heart. The family Yankee was released to was everything any stray animal can hope for. Yankee was finally getting his fix of some much-needed affection he has been craving for so long. He completely transformed!
A New Life Begins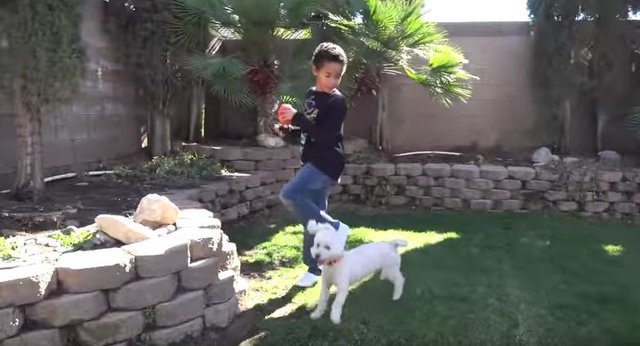 Yankee's new life with the loving family was suiting him well. He broke out of his shell and was playing enthusiastically, having a great time. Life really ended up being kind to Yankee, and he deserved every bit of it. He had a new home, a new life, and a new loving owner!
The sadness of the stray animal situation can only be offset partially by wonderful humans like the Hope For Paws volunteers, or new owners who take the animals into their homes. Giving badly treated animals a new life can have beautiful effects, and Yankee is perfect proof of that. Adopt, don't shop! Many animals need good people to give them love!
Sources: Hope For Paws - Official Rescue Channel, Hope For Paws, Holidog Times, Give it Love