Beautiful Gardens Around The World
Gardening is an art, a meditation, and a way of life for many. The dedication of florists, landscape artists, and horticulturists have brought the world many breathtaking examples of gardening done just right. Far from just ordinary gardens peppered with exotic plants and vibrant flowers, these gardens have an extra dose of the special to draw us in. The Surrealist garden in the Mexican jungle or the Swiss park built into the face of Alpine mountains are waiting to be discovered!
San Grato Park, Switzerland
Switzerland's nature is otherworldly and wild, and at the San Grato Park, the designers have taken to present it in all its glamour. The park sits high above sea level, offering stunning views of the surrounding nature, including Lake Lugano and some impressive Alpine peaks. Five thematic trails are available: relaxation, botanical, scenic, artistic, and fairytale, so fun for every visitor is guaranteed.
The Garden Of Cosmic Speculation, Scotland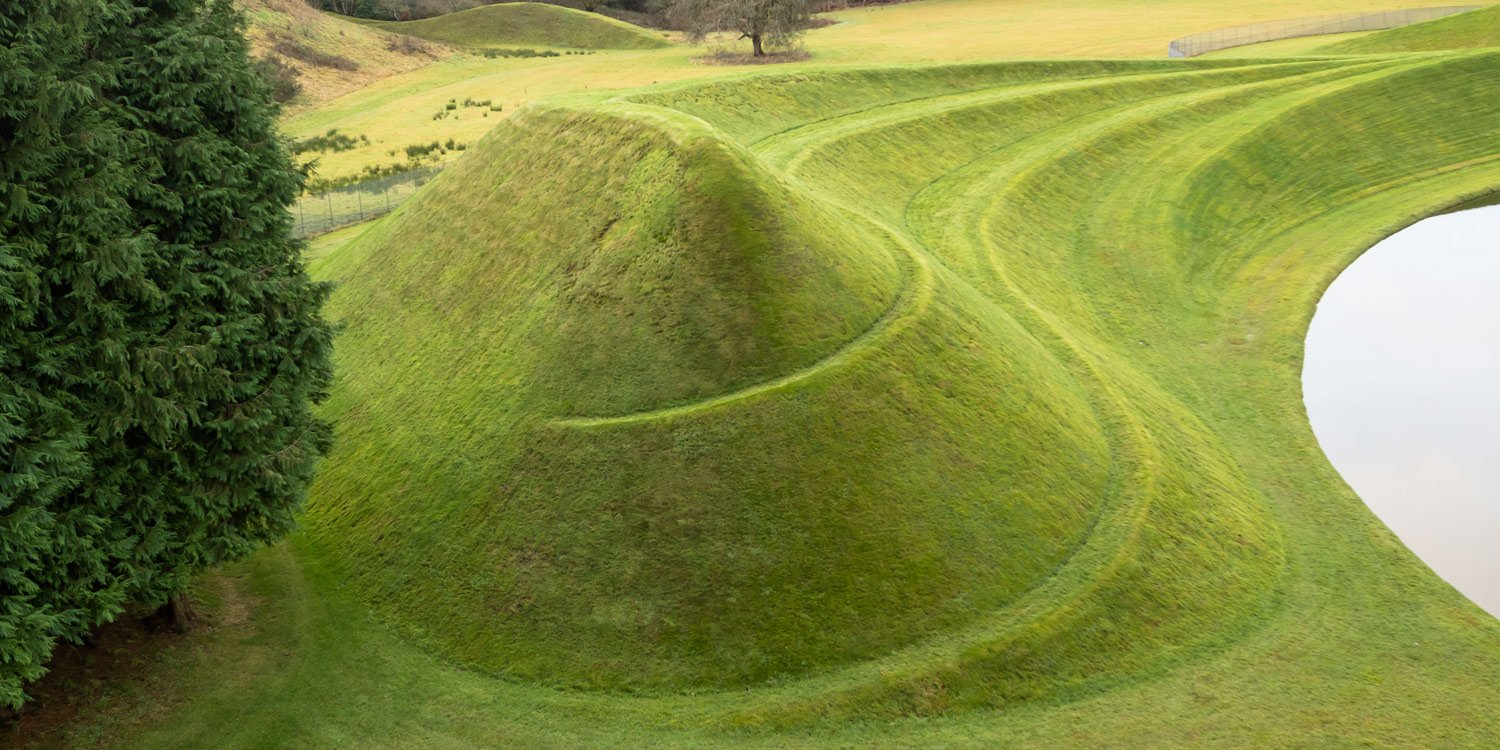 This beautiful garden is a little bit out of the ordinary. The architecture theorist Charles Jencks designed this floral gem on his private property, aiming to merge horticulture and science into one big impressive mix. The Garden Of Cosmic Speculation is where art, nature, and science meet, and visitors get to enjoy the mind-bending array of geometric landscaping and dizzying architecture. The garden is only open one day a year, so the competition to get in is fierce!
Kenrokuen Garden, Japan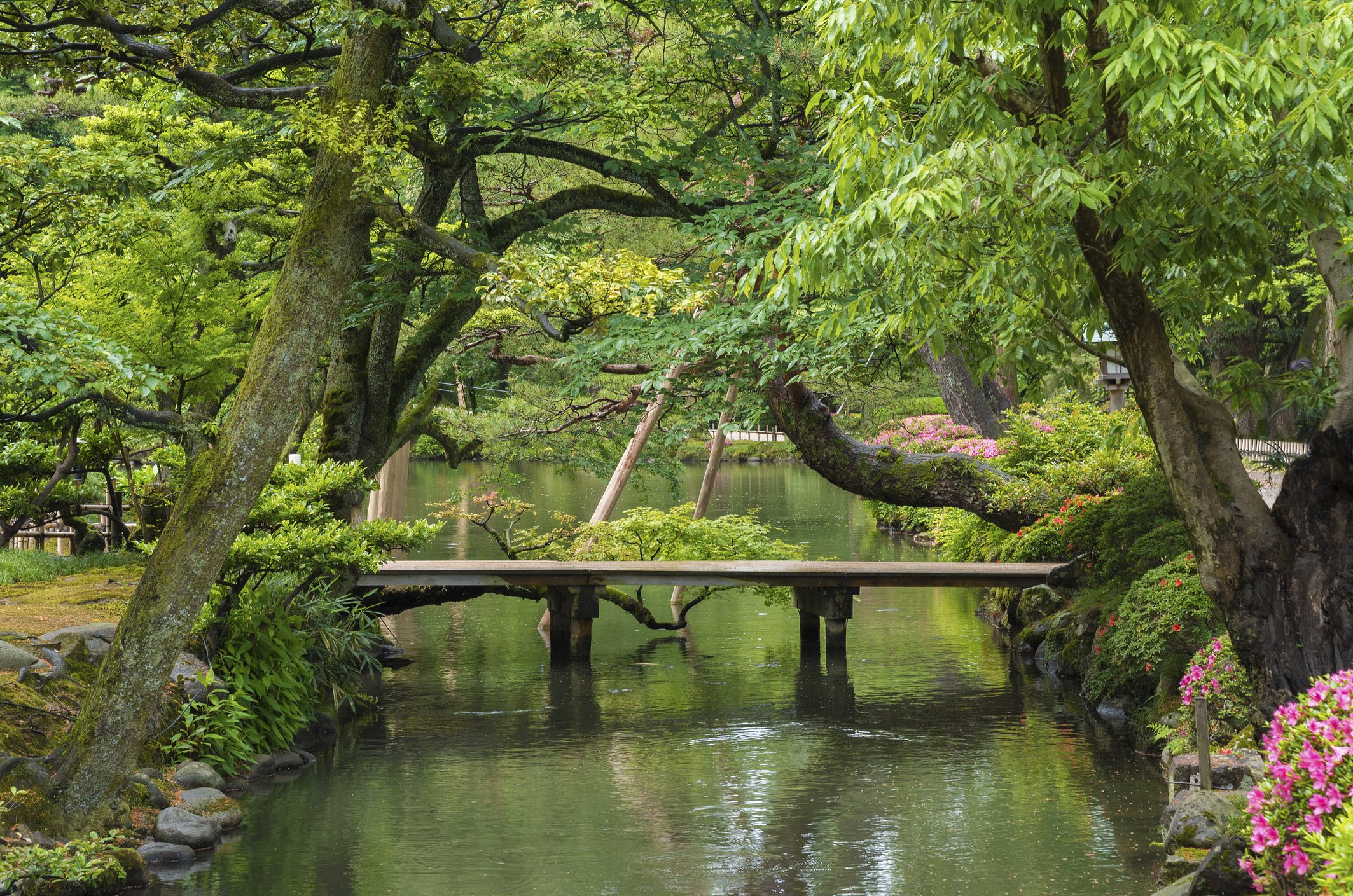 Japanese gardens are some of the most stunning examples of flora design out there. The Kenrokuen Garden was constructed over a period of two centuries, so a lot of work and imagination were poured into making it what it is today. There are plenty of bridges over water bodies, teahouses, stones, and viewpoints to keep a visitor occupied and impressed with the meticulous beauty of the place. Not to mention the garden gets a different look each season.
Powerscourt Gardens, Ireland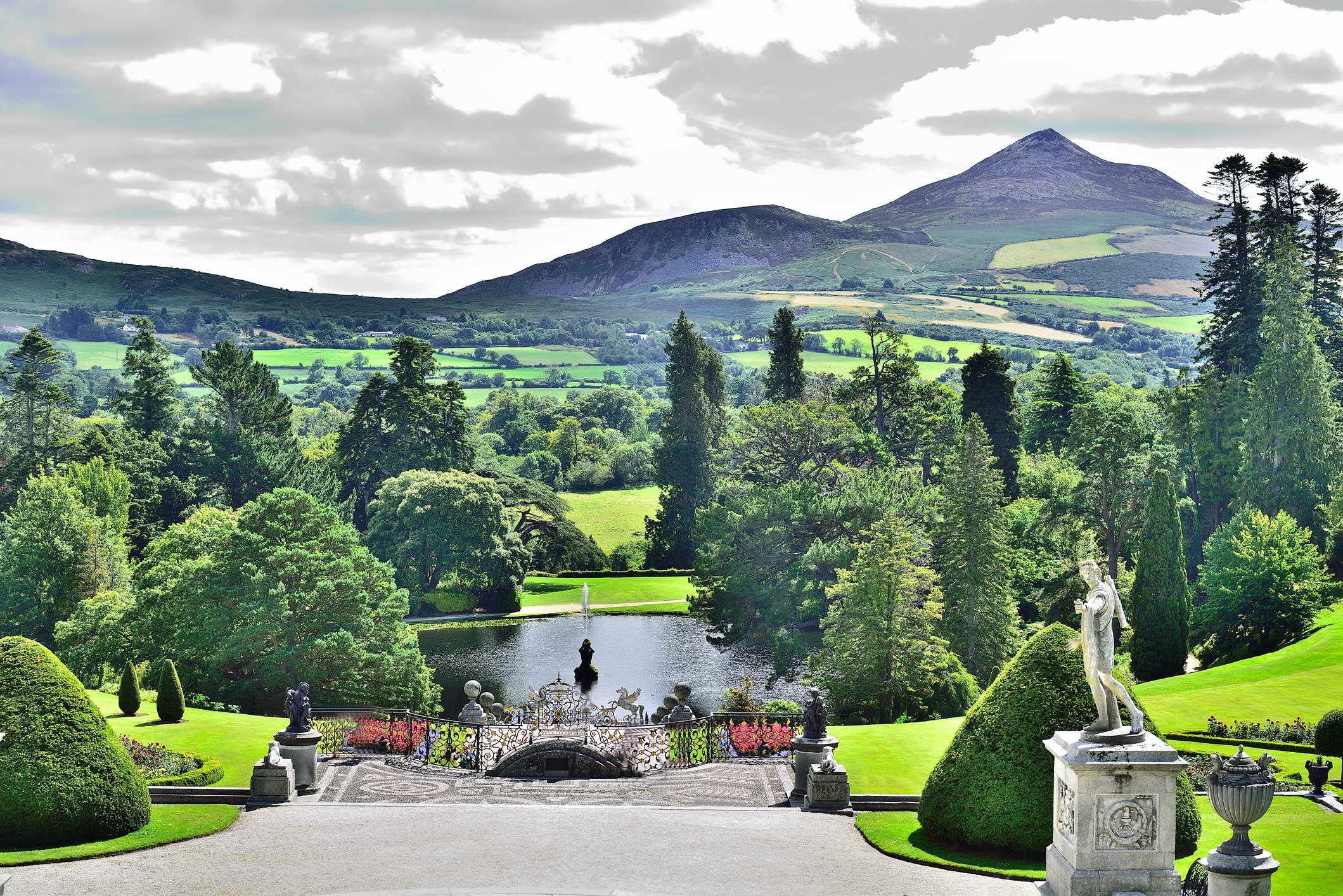 Constructed in the 18th Century, the Powerscourt Gardens in Ireland's Wicklow Mountains are a sublime sight. Set on 47 acres of wildland, the gardens are filled with waterfalls, ponds, lakes, and striking greenery. The cascading terrace design gives the gardens a look like no other and invites visitors to bask in the surrounding nature.
Humble Administrator's Garden, China
This garden with a strange name is one of the most beautiful gardens on the Yangtze River in China. The Humble Administrator's Garden is classically designed, with water as its mainline. Pavilions appear to float on top of the ponds and small water streams wind around ancient trees, bamboo, and exotic flowers. 
Brooklyn Botanic Gardens, USA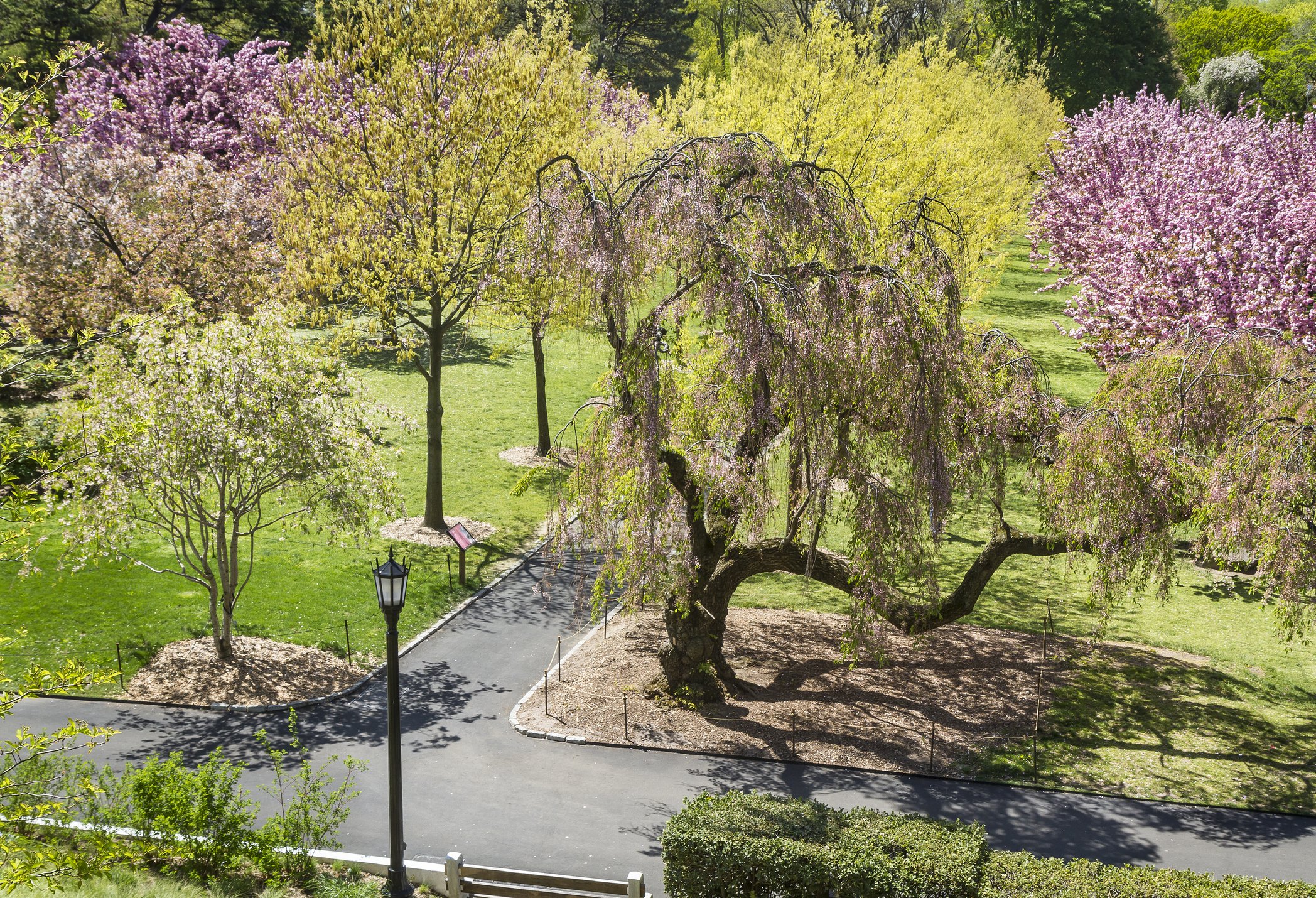 Sometimes, one needn't go far out of the city to experience wonderful nature. In Brooklyn, one can do so in the Botanic Gardens. They sit atop 52 acres of land and are home to more than 18,000 plants gathered from all over the world. It's a true symphony of colors and smells open for visits all year round. 
Giardini Botanici Villa Taranto, Italy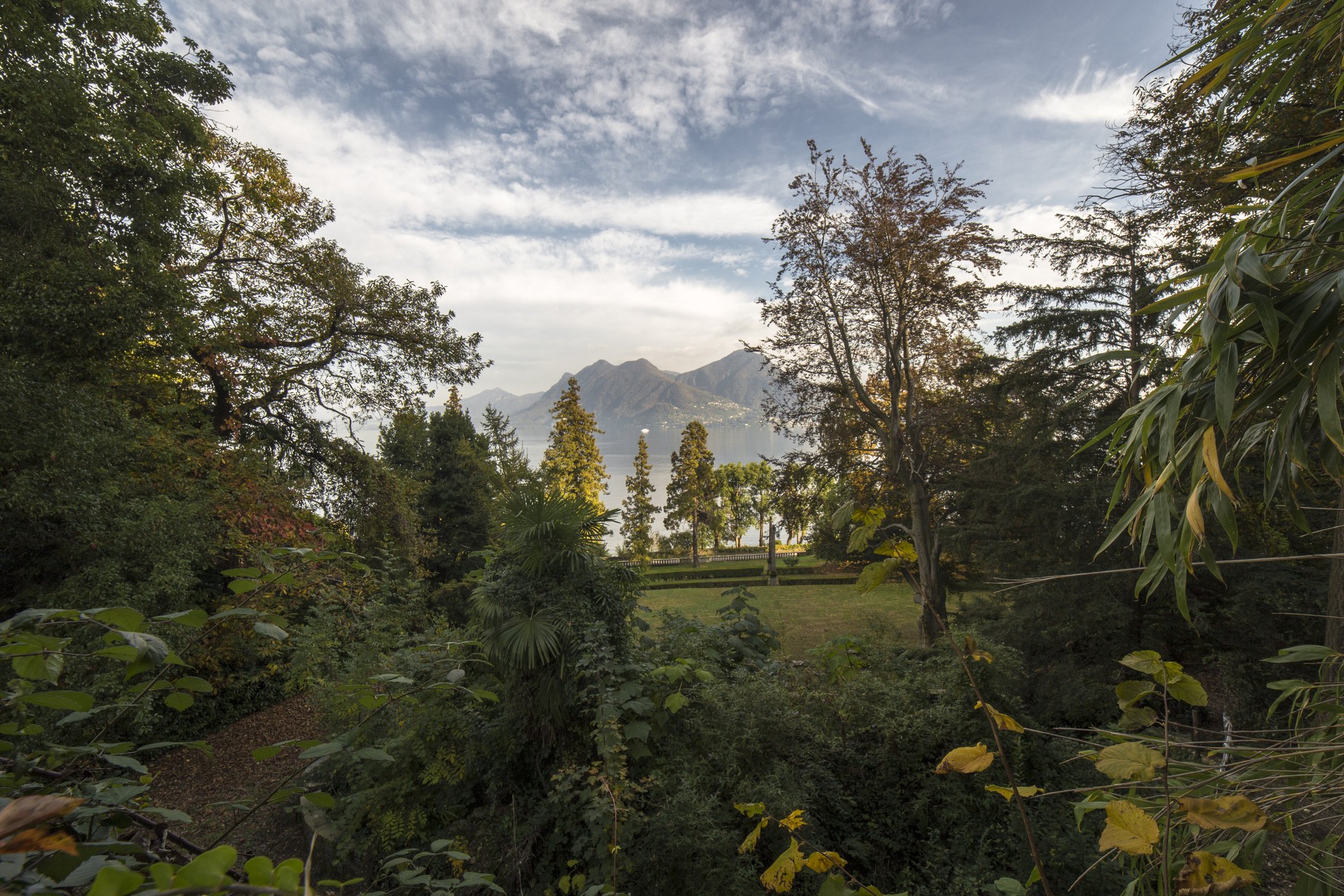 Italy has no shortage of impressive gardens designed by some of the most gifted landscape artists, and Giardini Botanici in Villa Taranto is one of those. Over 20,000 plant varieties are intertwined on the land with Italian-style sculptures, fountains, or waterfalls. Visitors can walk the 4.3 mile long pathways across the garden, exploring the richness of the floral collection on offer.
Fairchild Tropical Botanic Garden, USA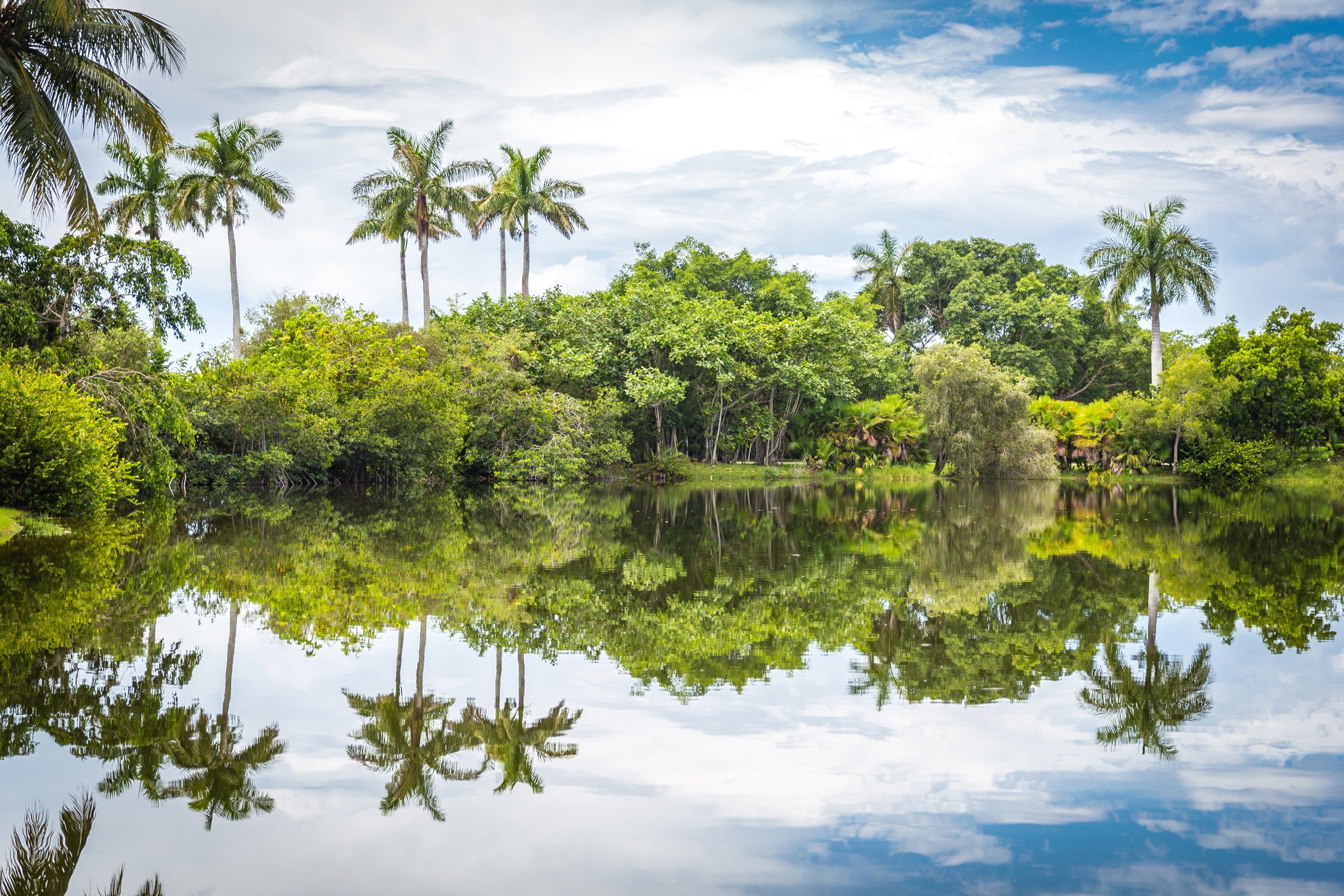 Miami has a tropical secret! The Fairchild Tropical Botanic Garden is a haven for plant species from across the planet, and you can visit its over 3,400 species of flora. The 83-acre garden is a true homage to all things tropical, and it also serves as a world-class research and preservation center. 
Sanssouci Park, Germany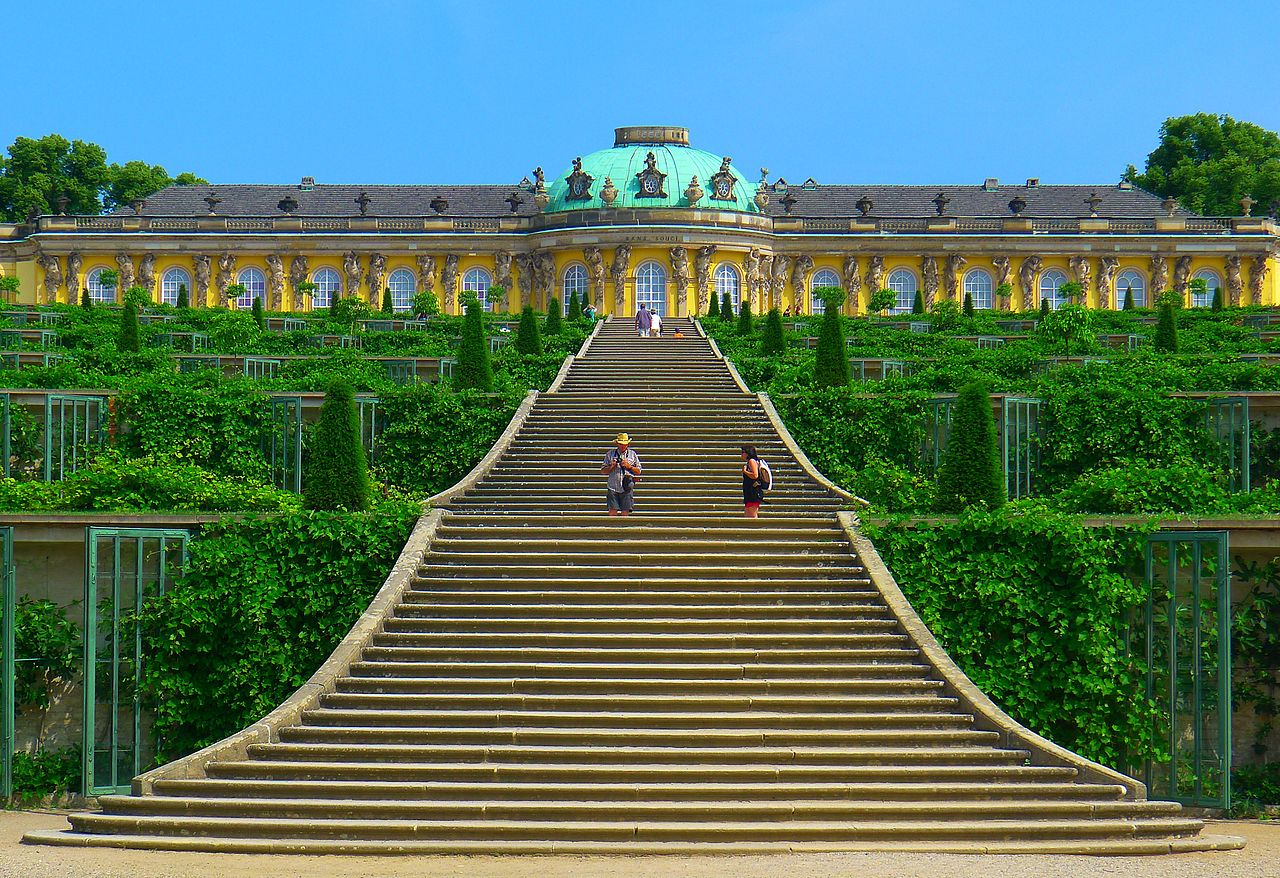 Just outside Berlin, the Sanssouci Palace houses its stunning gardens. Designed by King of Prussia- Frederick the Great, Sanssouci was to be his summer retreat, filled with grape trees, fig-trees, and other summer luxuries a King might enjoy. These days, around 3,000 fruit trees can be found here, along with a Chinese teahouse and a vineyard terrace. 
Desert Botanical Garden, USA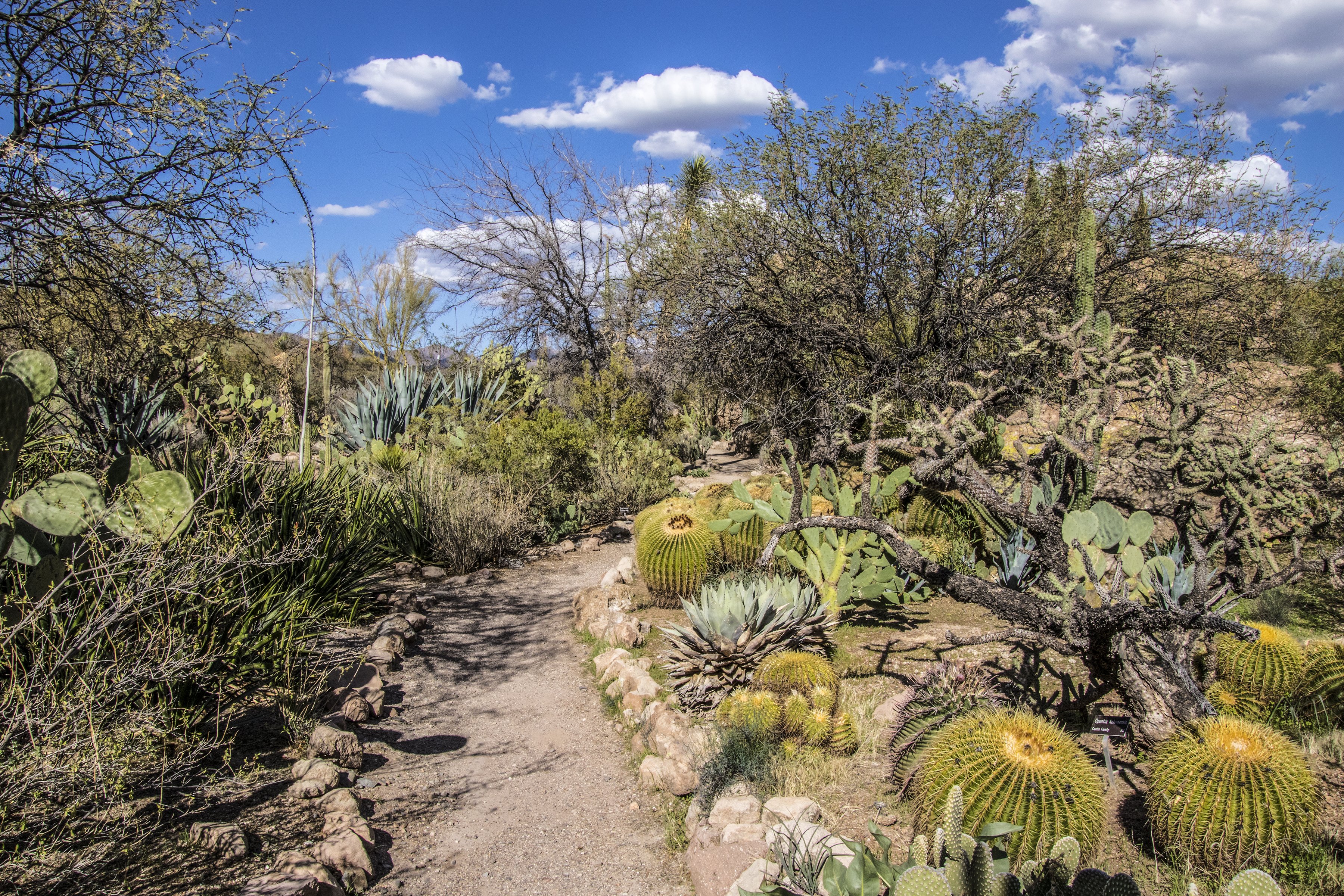 Desert flora is something quite different, and the Desert Botanical Garden in Phoenix, Arizona, showcases the best of it. Set on 140 acres, the garden has the world's most beautiful collection of desert-loving plants from all over the world. The surrounding landscape is stunning, to say the least, and visitors can enjoy it through the many thematic trails that zigzag through the 50,000 plants on site.
Koishikawa Korakuen Gardens, Japan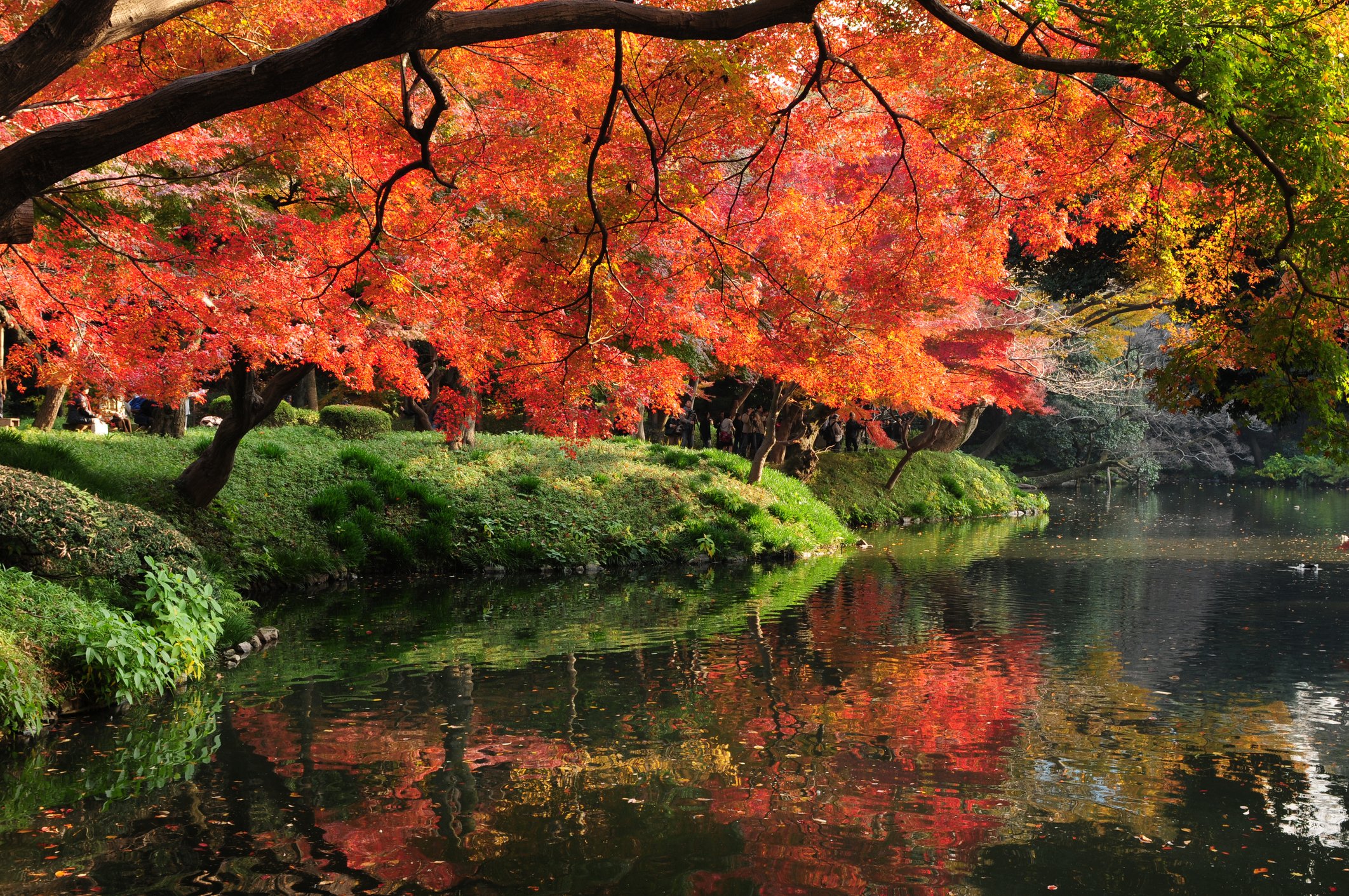 Tokyo is many things, but one would never imagine it would be a place for a tranquil and beautiful garden such as the Koishikawa Korakuen. Its trails lead you around ponds, hills, and viewpoints, all of which have the ability to transport a person out of the urban city into nature instantaneously. Japanese maple is especially outstanding here, and for visitors coming in fall, it puts on quite the show. 
Portland Japanese Garden, USA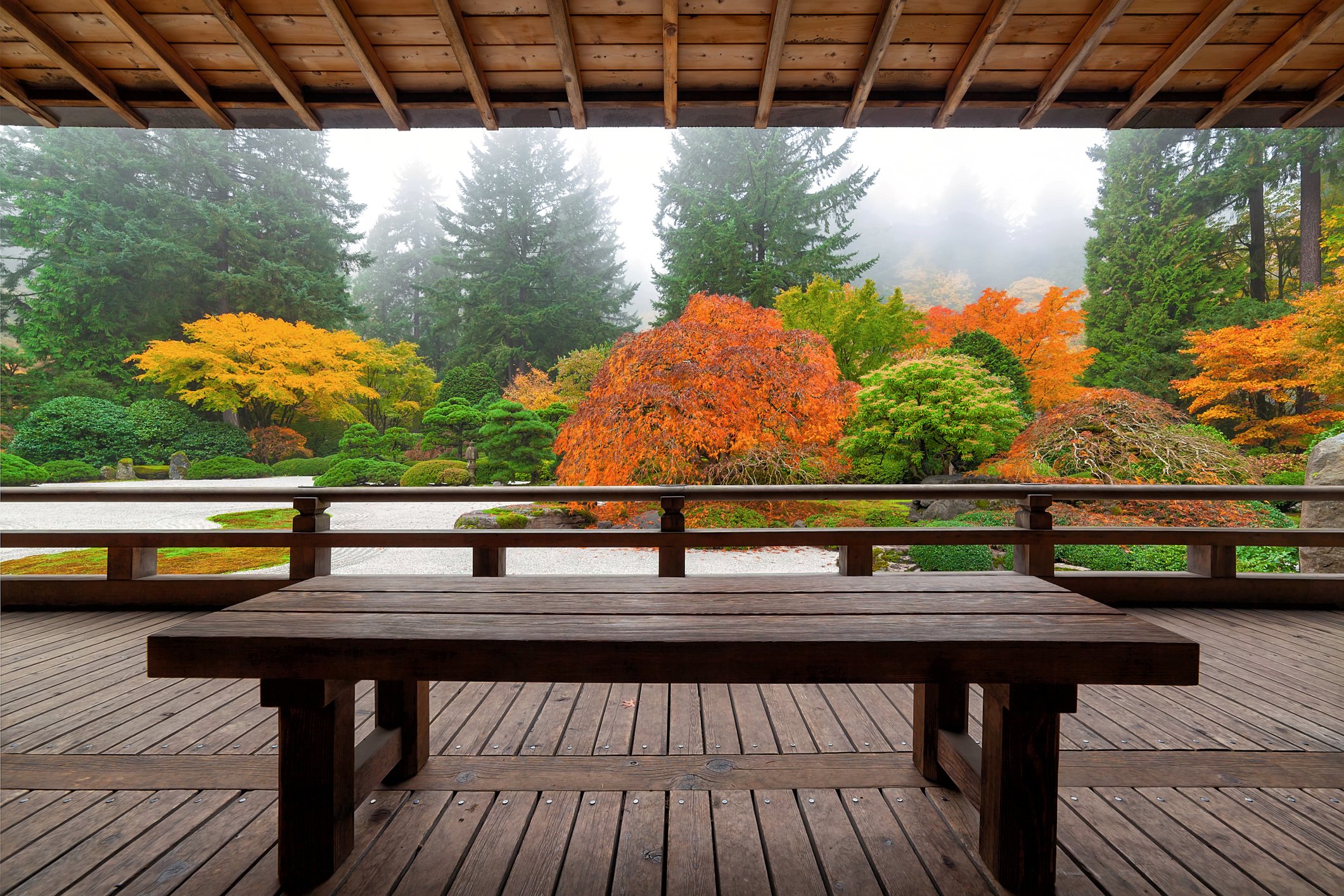 No need to travel to Japan to enjoy some high-quality Japanese landscape art. The Portland Japanese Garden in Oregon is as authentic as can be, set on over 5 acres of land and featuring references to Buddhism, Taoism, and Shinto. The Garden invites visitors to rest in its teahouse while admiring the vibrantly pink cherry blossoms blooming in springtime. 
Arundel Castle Gardens, England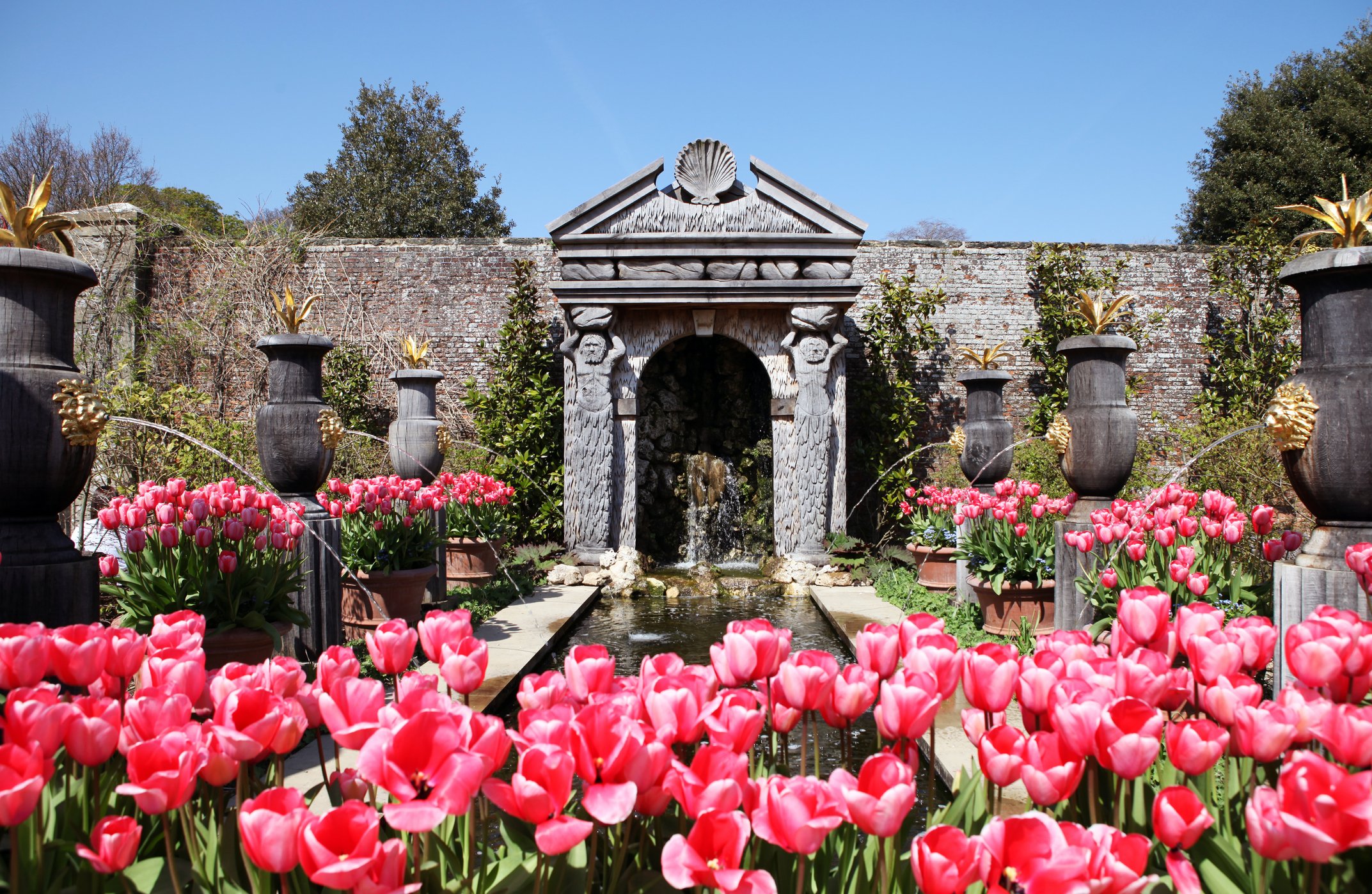 Arundel Castle is one impressive historical structure, and its gardens leave nothing to be desired. On-site are fragrant fruit trees, roses, herbs, and even ancient trees that show their upturned roots. An annual tulip festival takes place here, boasting over 60,000 blooming flowers all at once. It's quite a memorable sight.
Château de Villandry, France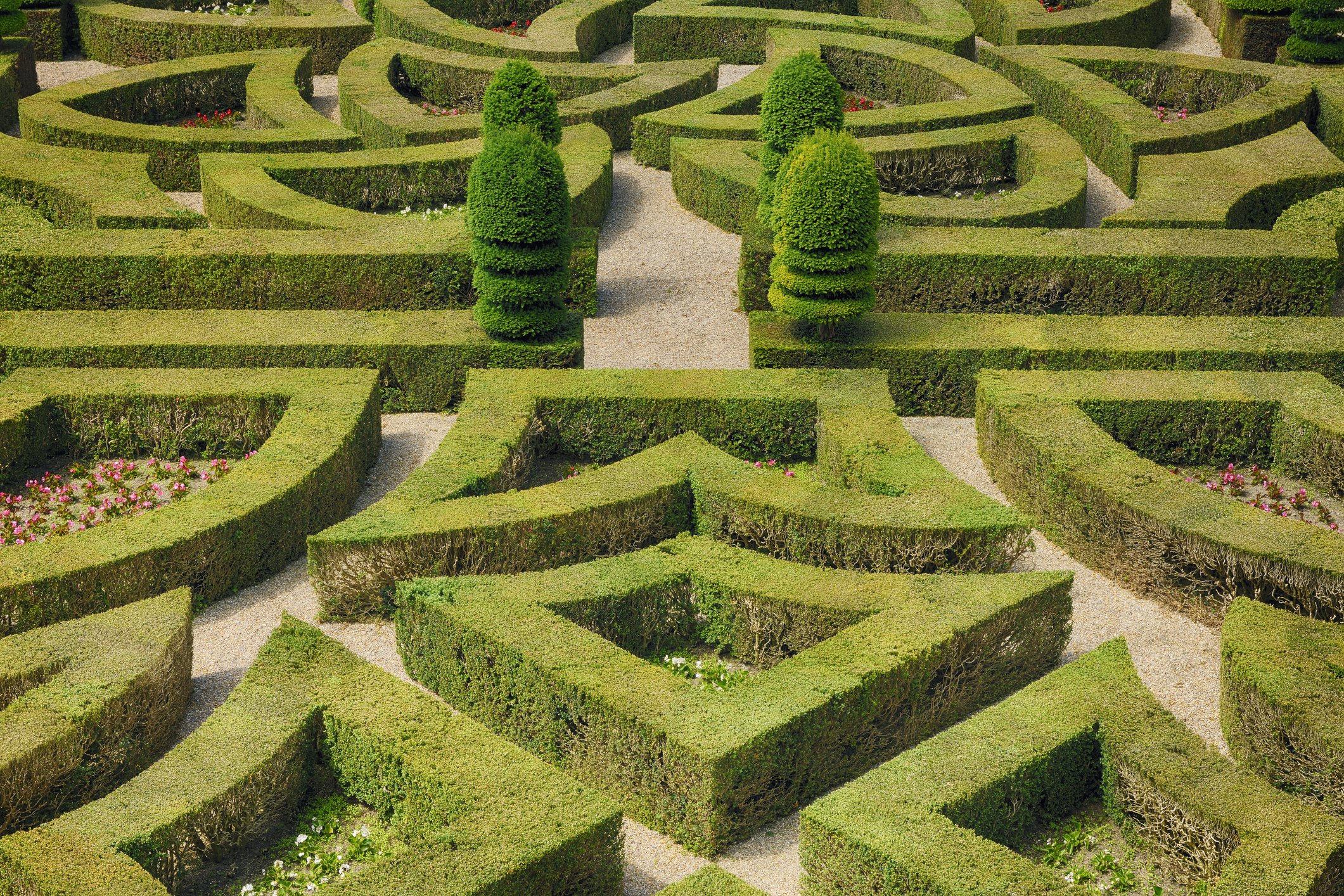 The French certainly know how to keep their gardens in tip-top shape. The Château de Villandry garden is a prime example of traditional French gardening, complete with square gardens, box hedging, symmetrical shapes, and a whole lot of organized beauty. The garden is a true gem on the Loire valley, perfectly capturing the renaissance spirit.
Las Pozas, Mexico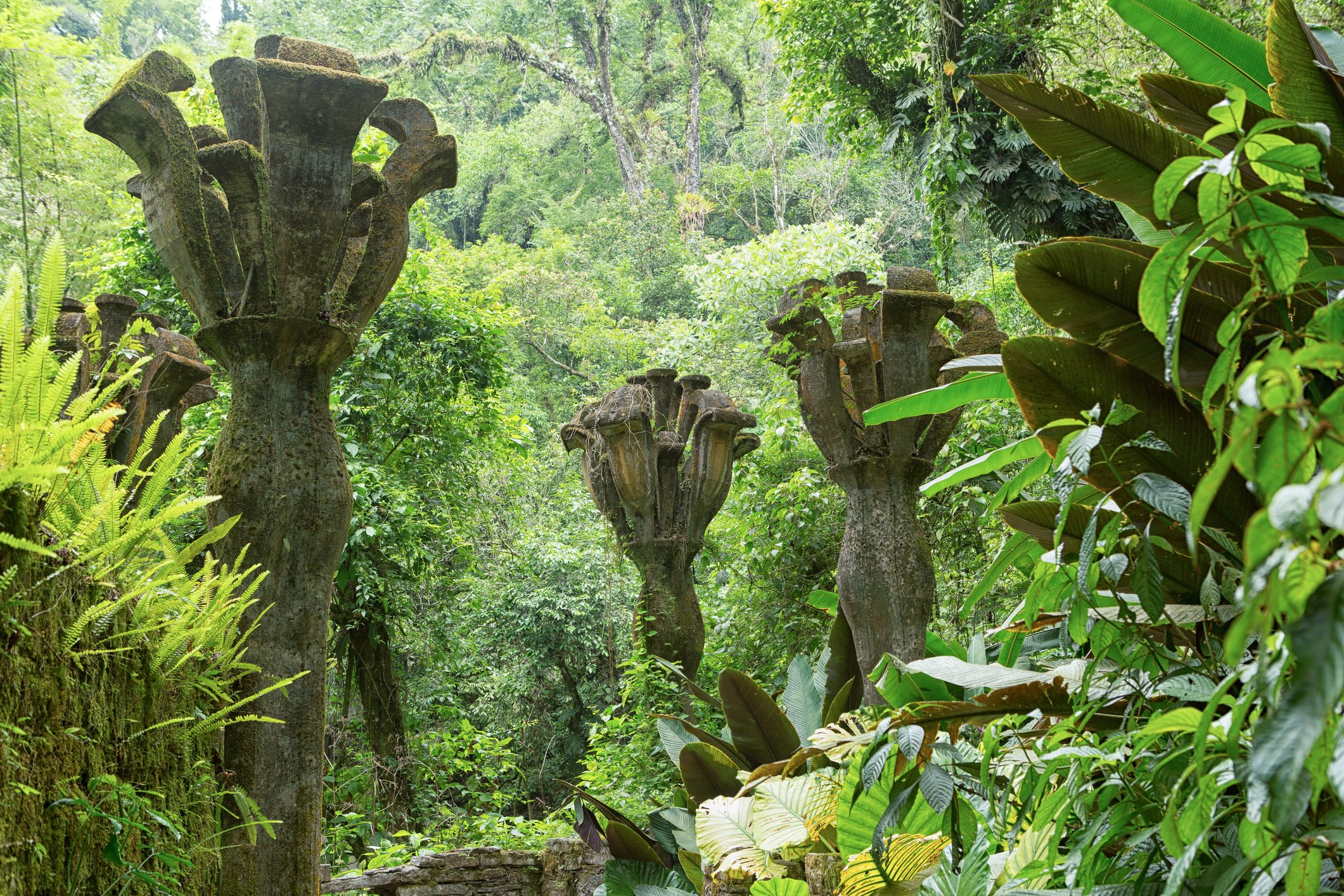 Las Pozas is more than just a garden. It's a work of art springing from the mind of an eccentric British poet. Las Pozas is home to stunning orchids, lush greenery, and exotic flowers, but it is the extraordinary sculptures that make it stand out. More than 30 structures have been erected on-site, heavily inspired by the Surrealist movement and beautifully blending in with the 20 acres of pristine jungle.
Gardens such as these offer us a glimpse into the diversity of our planet's flora and the ingeniousness of the people that inhabit it. When approached with expertise and vision, pieces of land can be transformed into oases of color, smell, and ambiance. The most beautiful gardens of this world are a true expression of the unity of nature and man. 
Sources: Garden Of Cosmic Speculation, Japan Guide, Powerscourt, Visit Tour China, Brooklyn Botanic Gardens, Villa Taranto, Fairchild Garden, San Grato Park, The Culture Trip, Desert Botanical Garden, Go Tokyo, Japanese Garden, Arundel Castle, Château Villandry, Architecture Daily