Mysterious Images Caught on Google Earth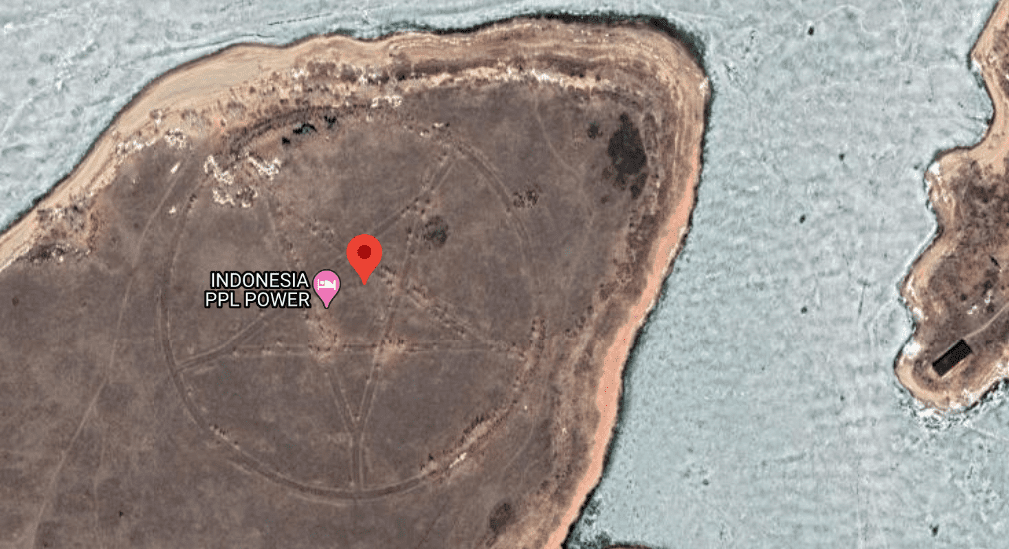 Google Earth collects images from various sources, such as satellites, airplanes, drones, and even balloons, to show us different points on the Earth. Sometimes these captured images are somewhat mysterious. From pentagrams to mysterious structures in the Gobi Desert, the feature reveals some crazy places. Check out some of them!
Click 'Next Page' to check out some mysterious places spotted on Google Earth.