Health And Hygiene In the Wild West
If you've watched a lot of Western movies, you might think that you have a pretty good idea about what things used to be like in the Wild West. The reality is that things in the Wild West were much, much different than what you see on TV or the movies. People were much less healthy, and personal hygiene was a little...different, to say the least. Today, you'll learn about those differences and you'll get a much different picture about what the Wild West looked - and smelled like. Let's get started!
Body Odor
Let's get one of the obvious ones out of the way first. Cowboys STUNK. The Native Americans were often shocked that the white settlers wore such heavy clothing in the hot sun.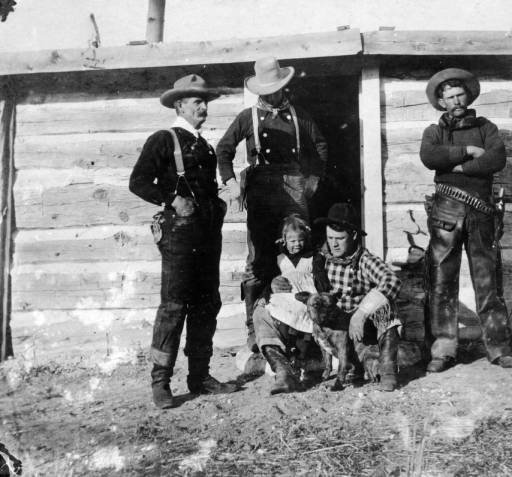 This, of course, made them sweat more, which led to more bacteria on their skin, which led to a nasty stench. Most of them couldn't shower or take a bath very often, so they just lived with it.
Toothpaste
Contrary to popular belief, people in the American frontier actually did brush their teeth. Colgate has actually produced toothpaste in one form or another since 1873.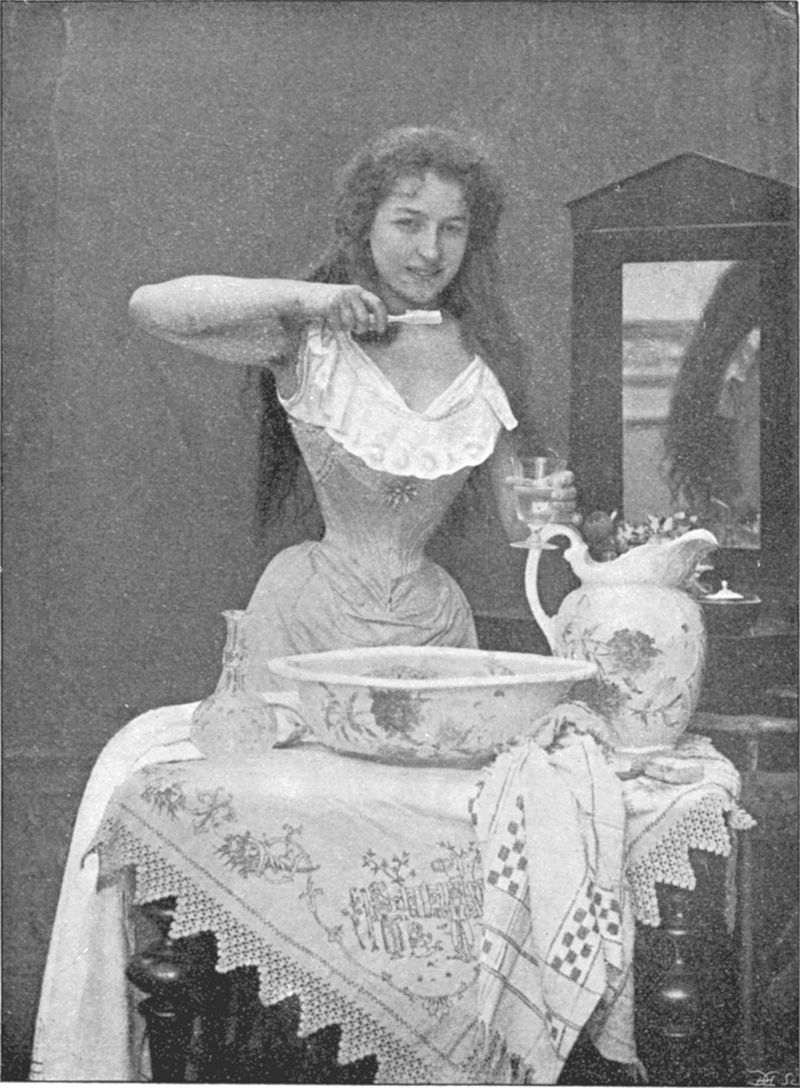 Most people couldn't afford it though, since it was considered a luxury. They would often use salt or baking soda to wash their teeth. There were also tooth powder recipes, so a lot of people made their own.
Baths
Bathing oneself was not a common practice in the Old West, especially because water use was such a high priority. The normal procedure was to wipe yourself down with a washcloth, if you bathed at all.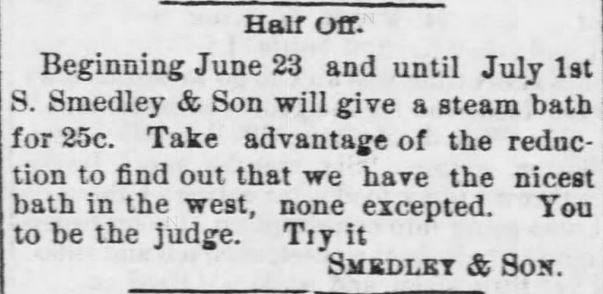 That being said, there were public bathhouses and baths at hotels and such. They came along a bit later though, usually after the Civil War. The ad in the photo above is from Lawrence, Ks in 1888.
Deodorant
Surprisingly, deodorant was available starting in 1888. Mum was the first company to develop a deodorant to be used under the arms. It was a thick paste that was supposed to mask the smell.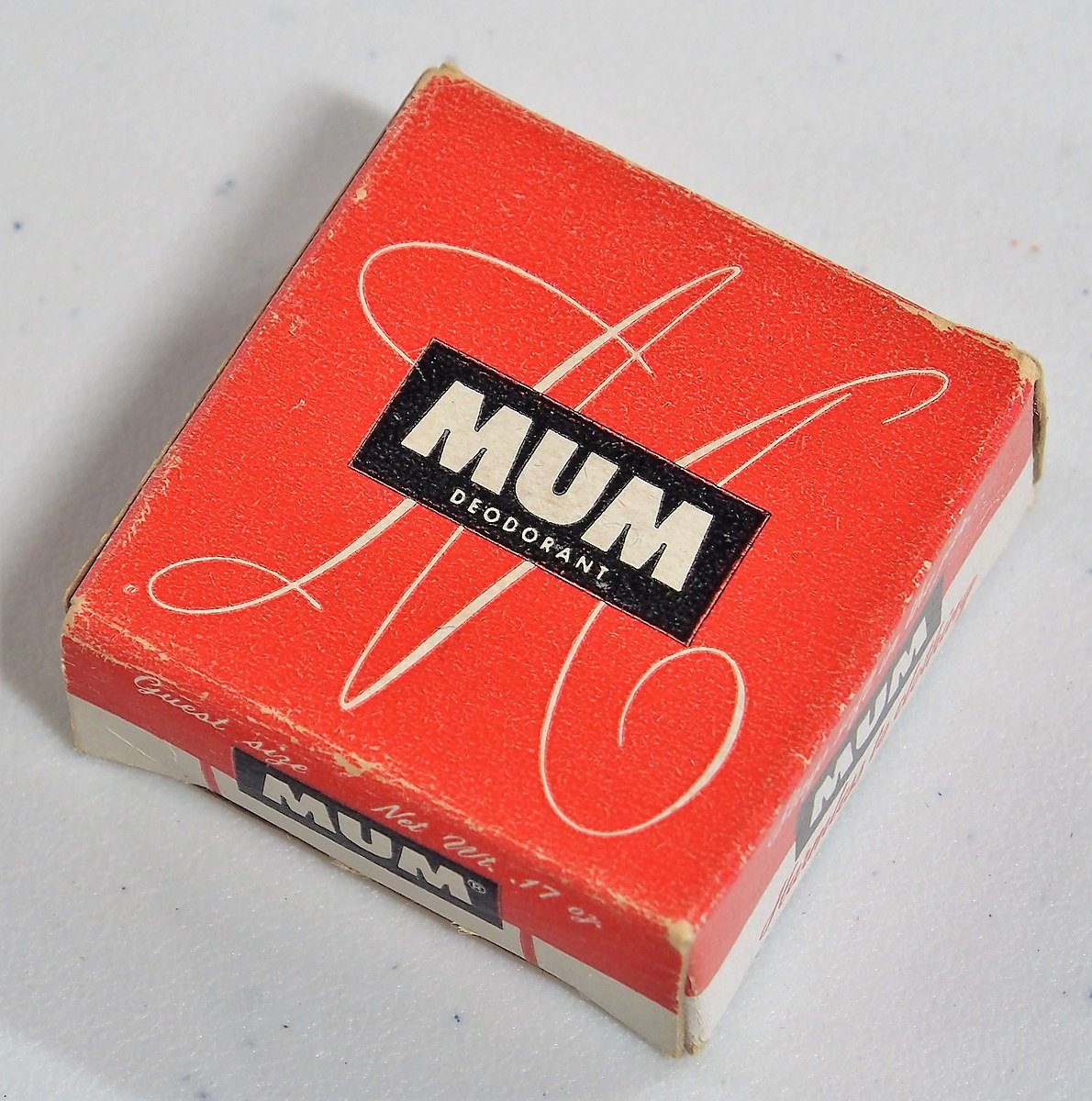 No one really used it in the west though. Cologne was also around, but when your primary activity is building a home or busting broncos, it doesn't seem like something most men would use. 
Bed Bugs
Another issue in the Old West were parasites. There weren't a lot of safety measures like bug spray or mosquito nets, but bed bugs were a special problem.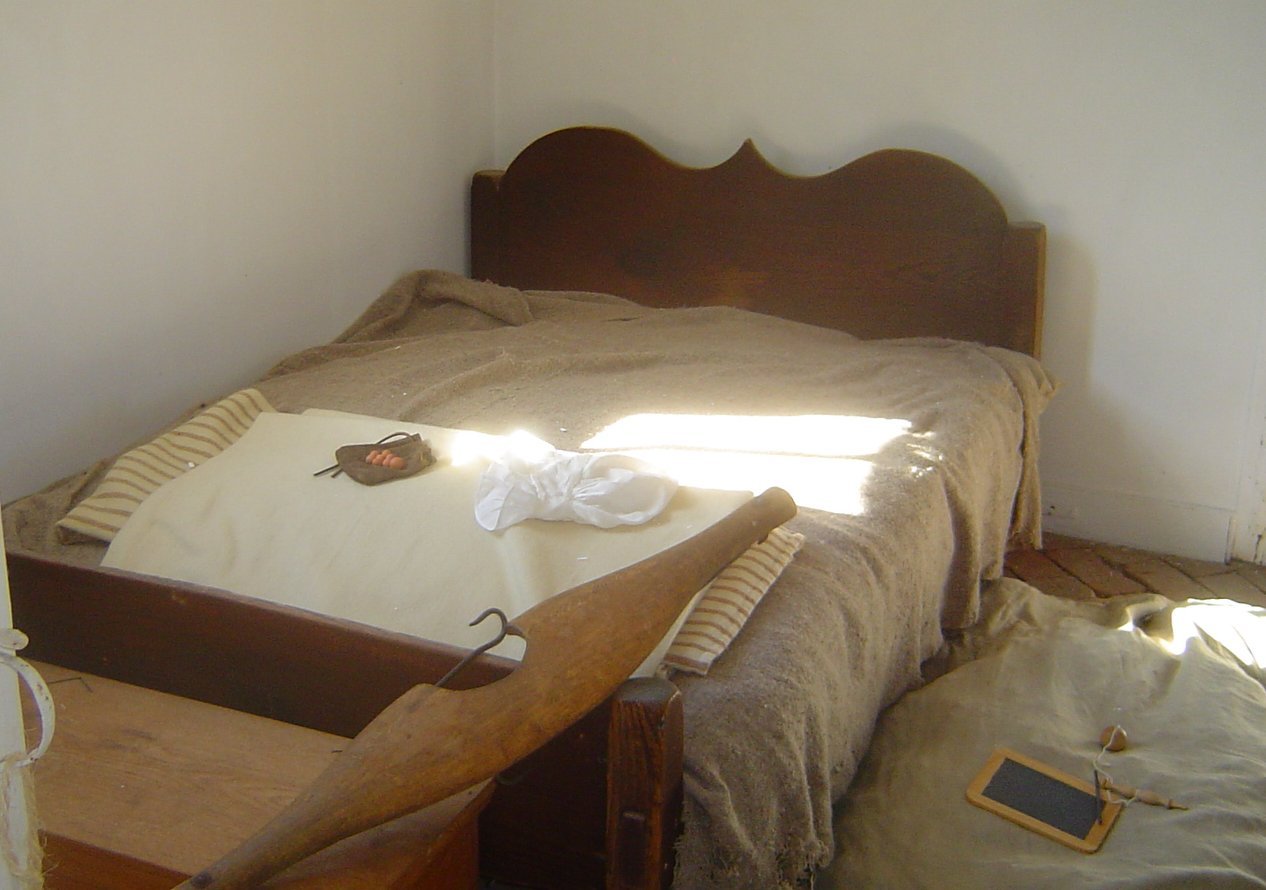 Most people wore full clothes to bed, mostly because if they needed to get up, they'd be dressed. It also helped cut down on problems with bed bugs and other parasites.
Bonnets
The hygiene standards for women were a bit different than for men. The fashion for most pioneer women was to keep their skin as white and clear as possible. They needed some way to shield their faces, and so they created the bonnet.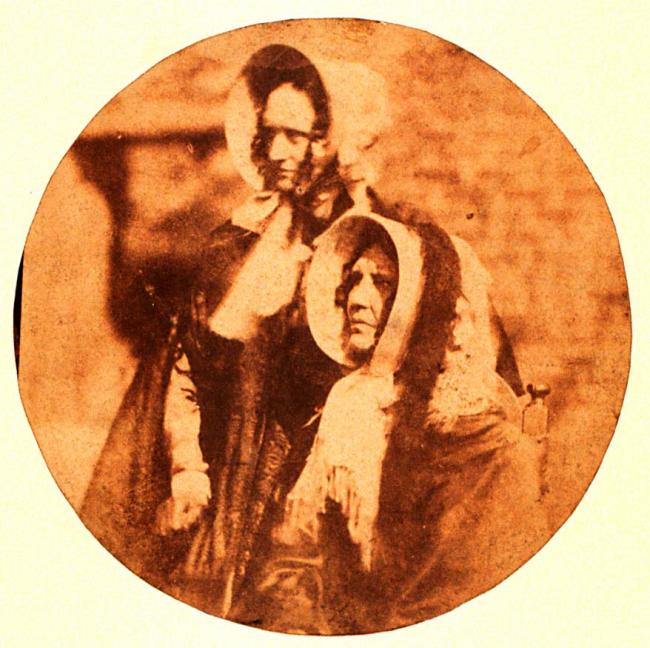 Although they didn't know about UV rays like we do now, they did know that a full day out in the sun could be very damaging to the skin. So, they took to wearing the iconic bonnets outside to protect themselves.
Hand Washing
People did wash their hands in the Old West, although they didn't have a great conception of how germs spread. They would often have a communal bowl for hand washing, which they did before meals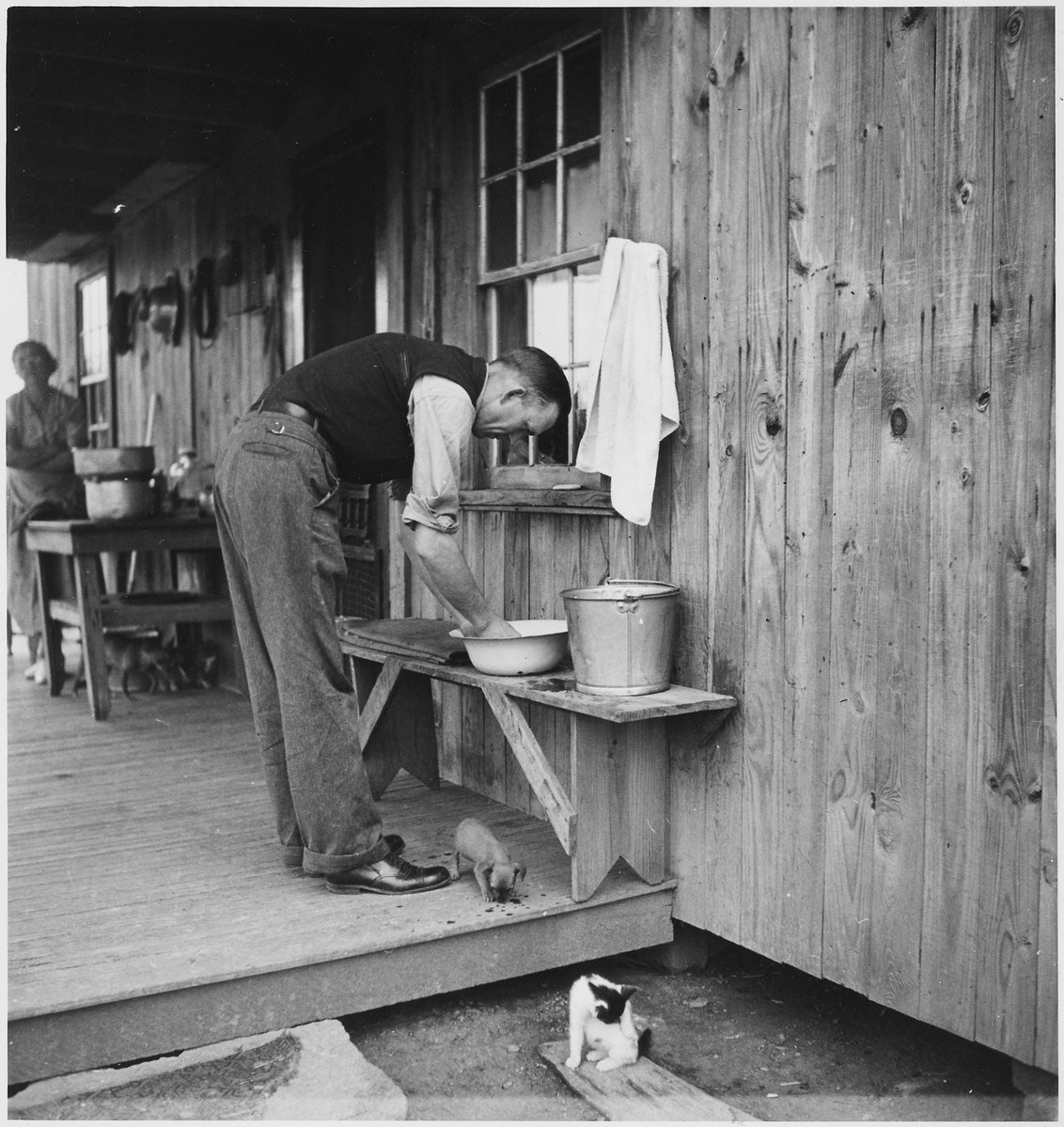 Unfortunately, most of the time, the water wasn't changed very often, so they might have been just as dirty after washing their hands. as they were before doing so.
Hair Washing
The more important part of hair care in the Wild West was to brush it out, even for women. The threat of head lice was a constant problem, and the lack of water made consistent hair washing difficult.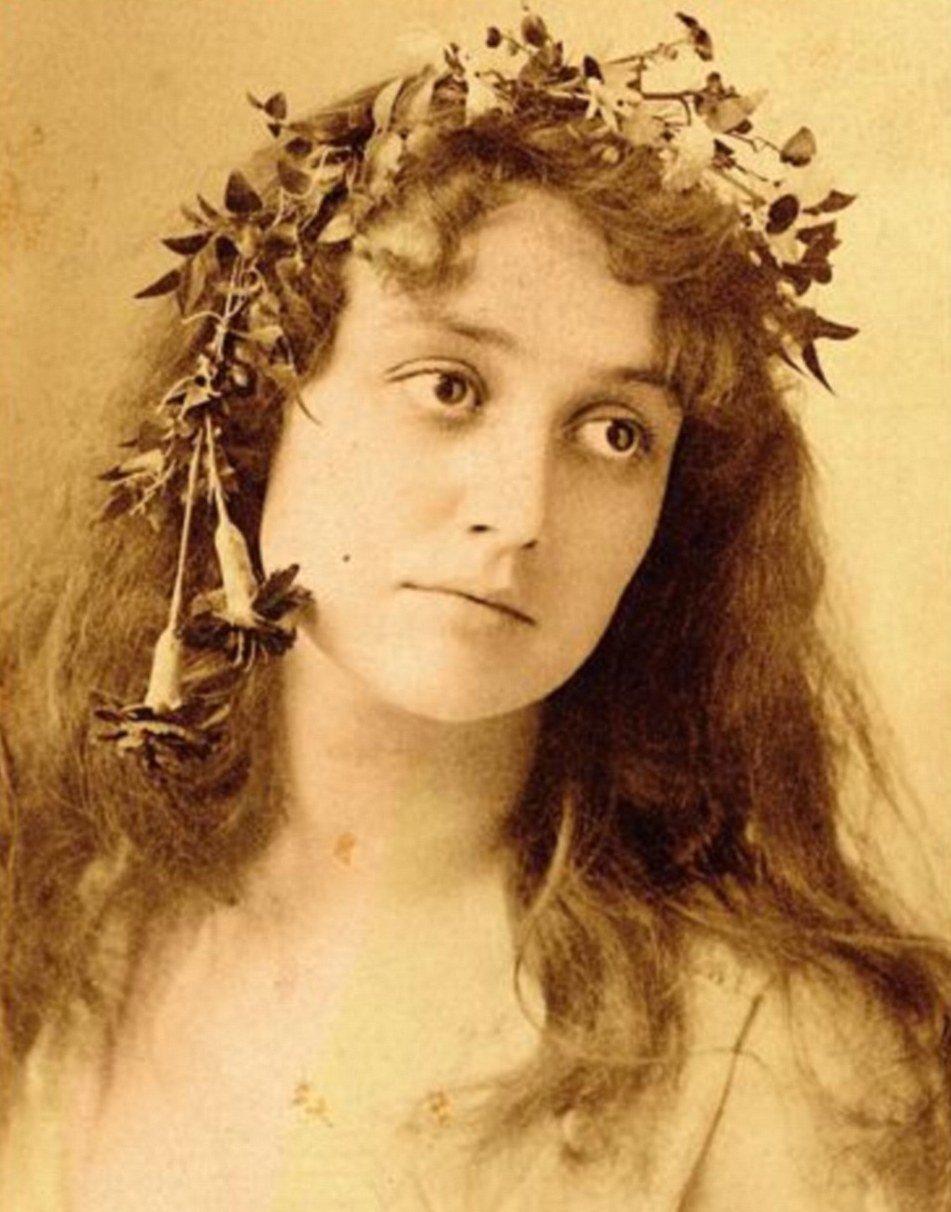 There were powders that could be used in the hair, but most of them weren't very effective and actually compounded problems. Some people took to using egg whites to condition the hair, but that made a mess, especially when there wasn't enough water to get it out.
The Beer Towel
You probably have an image of a sheriff or outlaw bellying up to a saloon bar and ordering themselves a big frosty beverage. The foam from the drink (whether it was beer or sasparilla) tended to get all over the men's faces.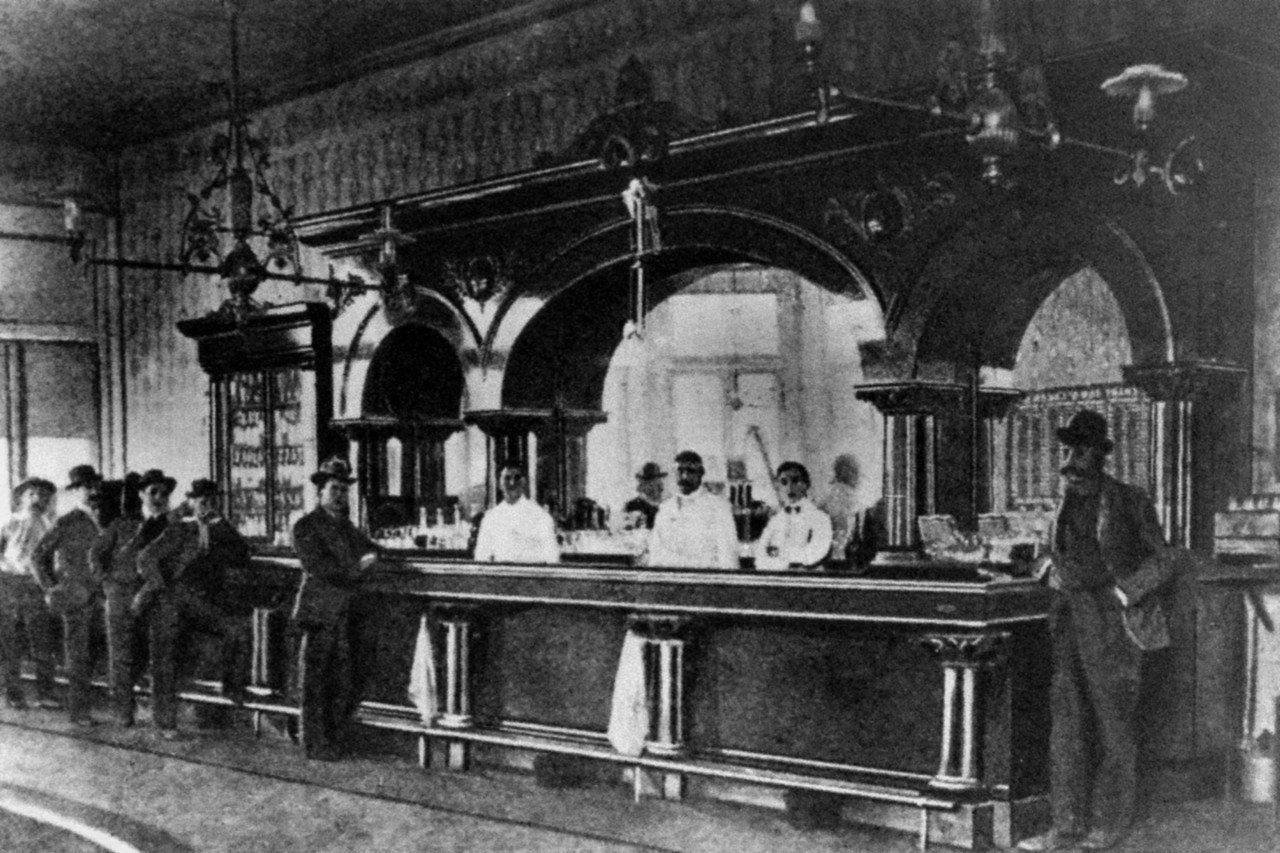 So, each saloon had one or two bar towels they would provide so that the men could wipe their faces down.  This tradition continues today in a way, with most bars using clean white towels to clean up. They aren't used communally though.
The Barbershop
Most towns had a barbershop. Even in the smallest areas, the barbershop was an important place for men to go for shaves and haircuts. Even though longer hair was actually in style, most men made it a point to head to the town barbershop.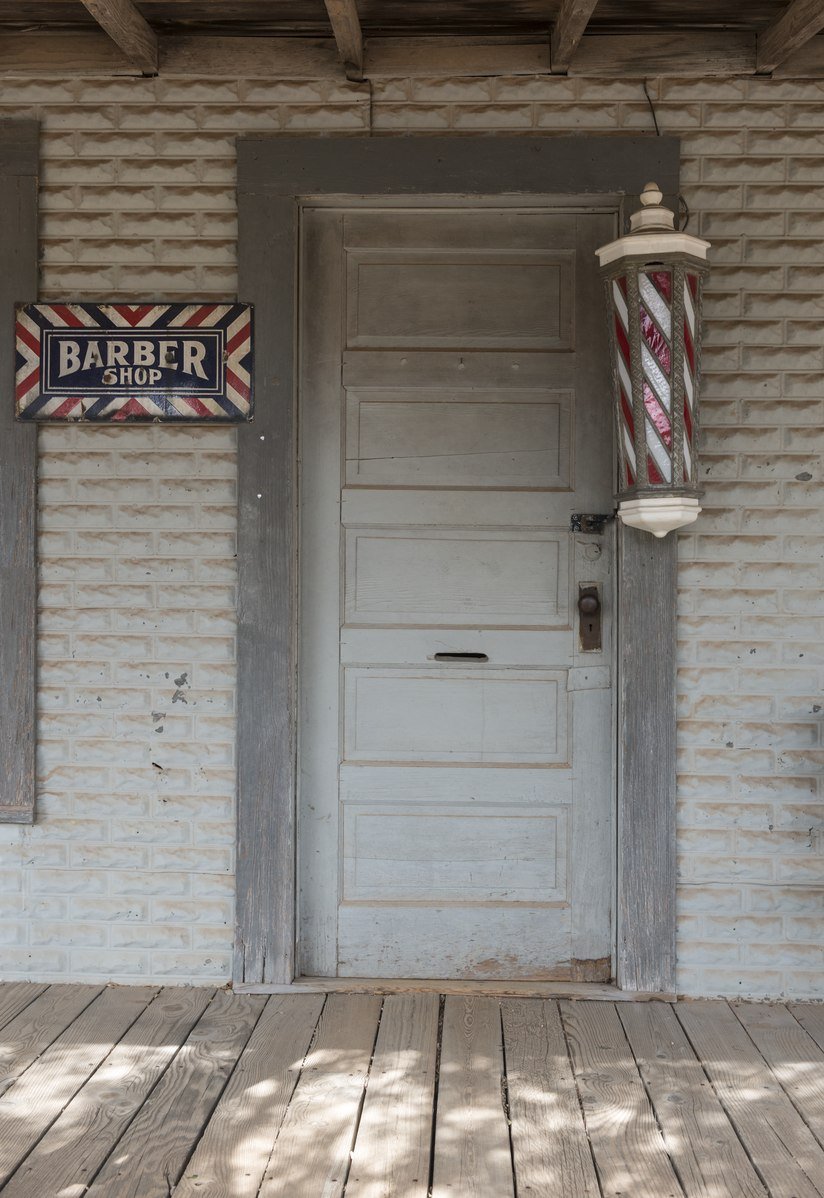 Long hair could be a problem in the hot sun, and depending on the job they were doing, it might be a liability. The barbershop also acted as a hub for cowboys out on the range to catch up on the local news. That part is just like today!
Spitting
Spitting was actually a real problem in pioneer history, as it was uncouth and unsanitary. It happened in saloons and barbershops especially, and most of them put up spittoons to keep their patrons from ruining the floors.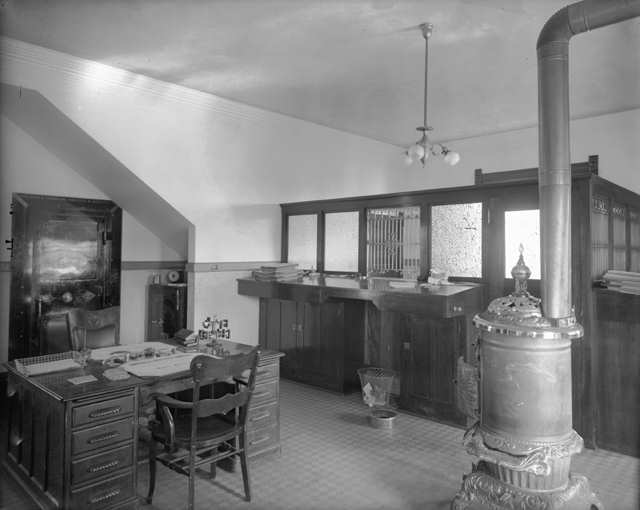 Chewing tobacco was the preferred method of using tobacco because rolling cigarettes was difficult on the trail or in the field, so anyone that used it was constantly spitting.
Shaving
Shaving was tricky, especially if you were a cowboy on a cattle drive. Most of the time, cowboys would take shaving kits with straight razors into the field. The straight razors actually served a dual purpose.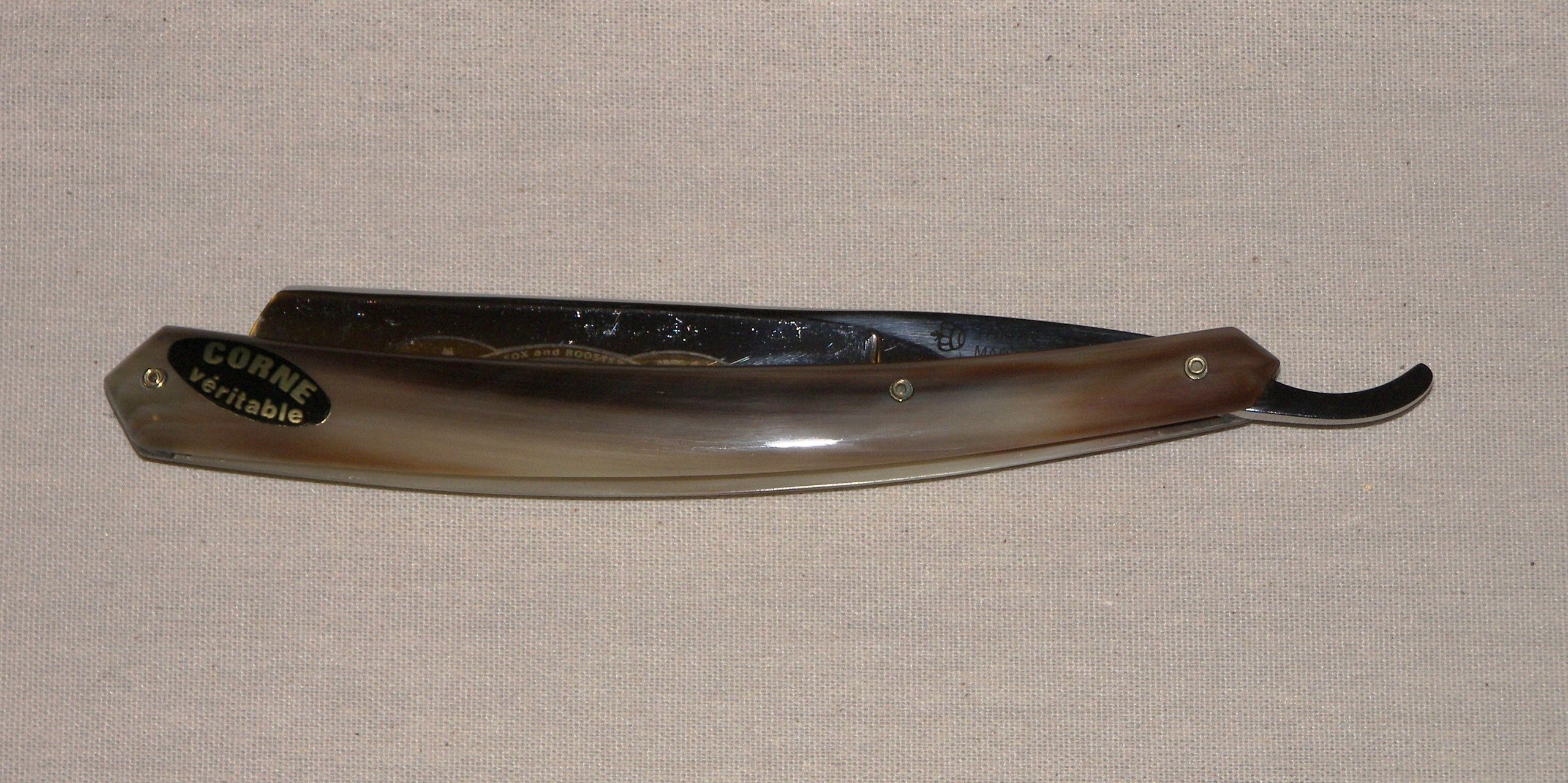 They were used for shaving, but could also be used for defense in the event of a robbery or encounter with a cattle thief. Some of the straight razors were pretty ornate, but most cowboys didn't shave their full faces. It was too difficult out on the trail with limited water and supplies.
Disease Was Everywhere
In pioneer convoys, disease was rampant. The number one killer on the trail was cholera. Most pioneers didn't know that cholera was caused by a deadly bacteria in drinking water.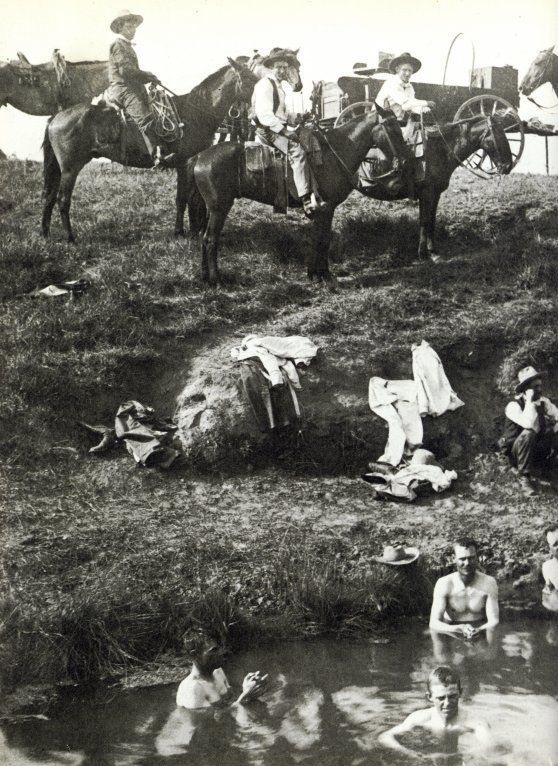 They also didn't know that bathing and going to the toilet in the same place where you got your water could compound the problem. This was a particular problem in the summers, when the water was low in the rivers and more was consumed due to heat.
The Cowboy Bedroll
A lot of movies show cowboys out on the trail just laying down on the ground and falling asleep next to their cattle. That's a very romantic image, but in reality, most cowboys kept a "cowboy bedroll" similar to a modern sleeping bag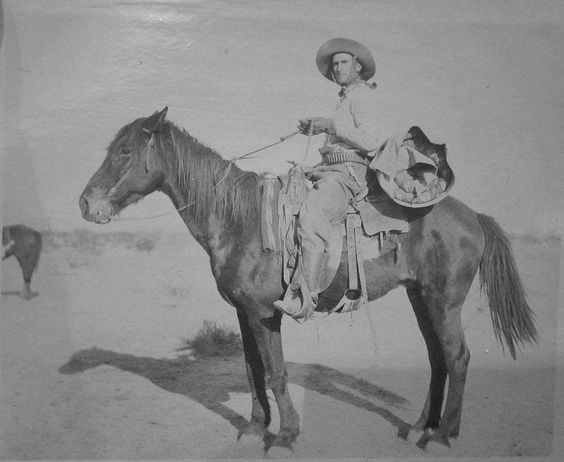 They were usually made of wax-waterproofed canvas material and stowed behind the cowboy on his horse. They were light, easy to carry, and protected against bad weather.
Cleaning Clothes
Even though life could be constantly dirty on a pioneer trail, clothes still had to be cleaned. Pioneers would use a mixture of salt, scrubbing boards, and even blue dies to get clothes clean.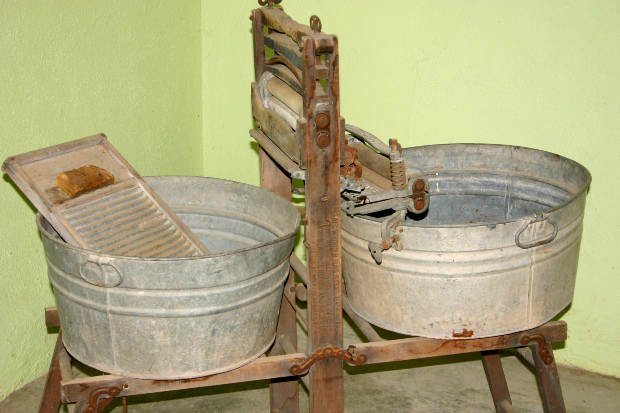 Later on, when jeans became popular, part of the reason that they were blue was due to the easier cleaning. Since blue dye was already used to make them, cleaning with blue dye meant that they didn't need to do anything differently.
Prostitution
One of the big draws in a lot of Old West towns was the town brothel. Brothels were a big business in a lot of the towns, and being a madam (the person that owned the brothel) was one of the easiest ways for a woman to become a prominent citizen.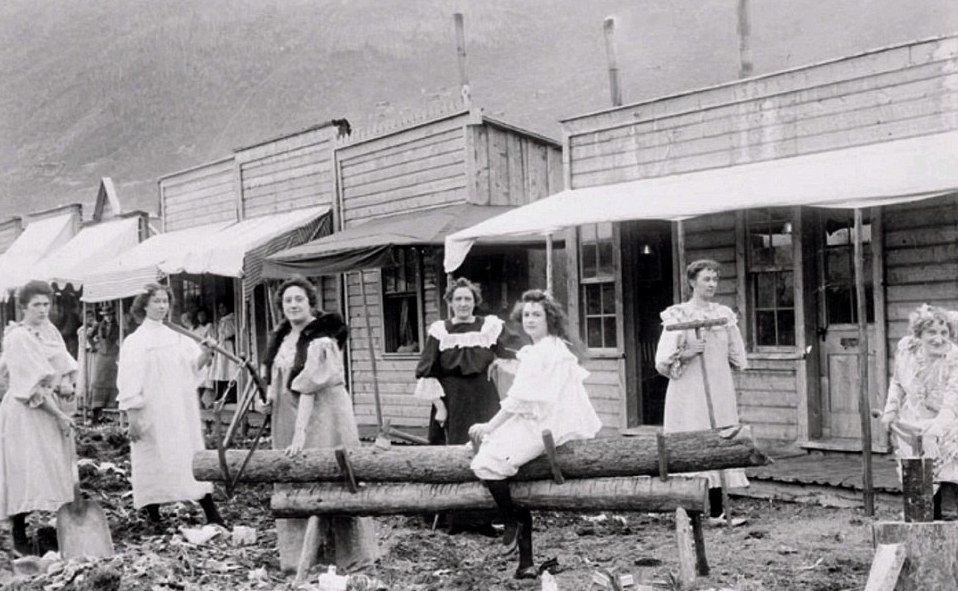 Unfortunately, these brothels were not regulated, and unexpected pregnancies were common. Since an unmarried woman having a baby was considered to be immoral, they often gave birth in the brothel. This led to deaths during childbirth since no medical care was available.
STDs
There was one other problem involving brothels in the Wild West. There wasn't a lot of protection from sexually transmitted diseases, so around 90% of the women that worked in them carried syphilis or gonorrhea.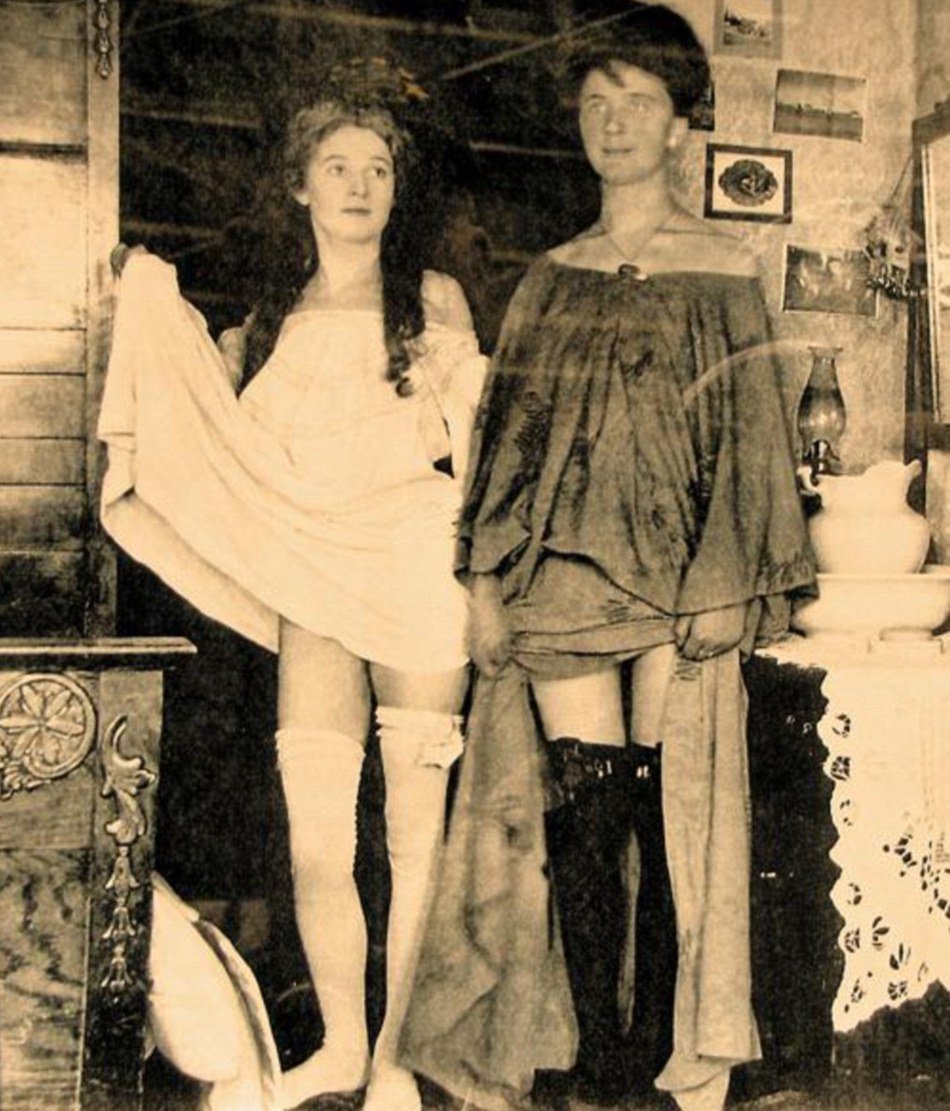 80% of men with these diseases got them from visiting these ladies, and the diseases spread like wildfire. Mercury cream was a common treatment, and there was even a saying about it: "A night with Venus and a lifetime with Mercury".
Soap
Soap was actually used in the Wild West, although it took a few different forms. Mexican women made soap out of nettle and what they called soapweed (which is an extract from the yucca or aloe plants). This smelled nice but didn't clean especially effectively.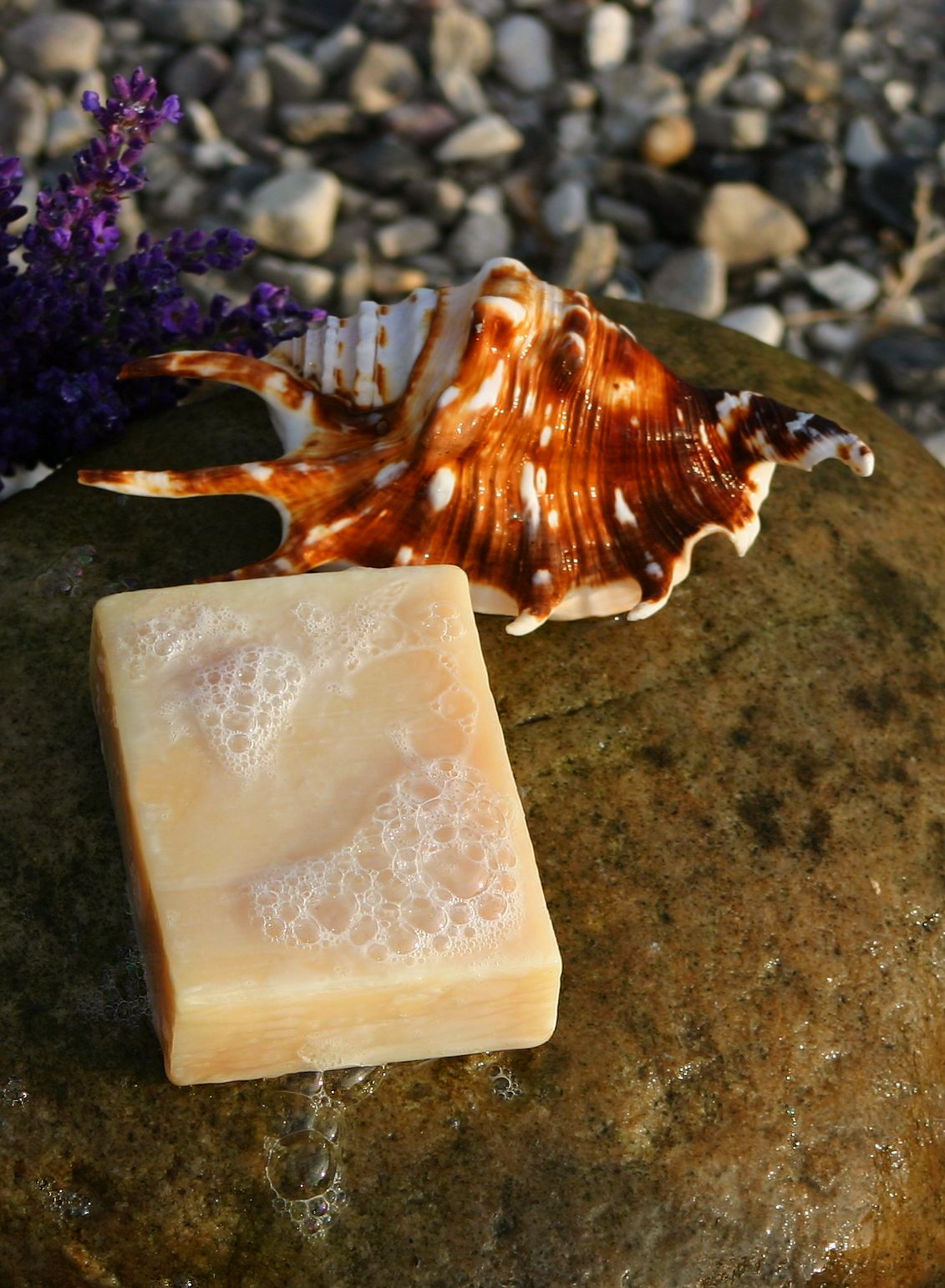 Pioneers on the western trails generally made soap from animal fats and even lye when they could get it. This cleaned better but had the unfortunate effect of causing skin irritation. They also had the idea that getting too clean would open up the skin pores and more diseases could get in.
More About Teeth
Earlier in the article, you read about preventative dental care and brushing teeth in the Wild West. Most people didn't do it, so what would happen when someone got a toothache?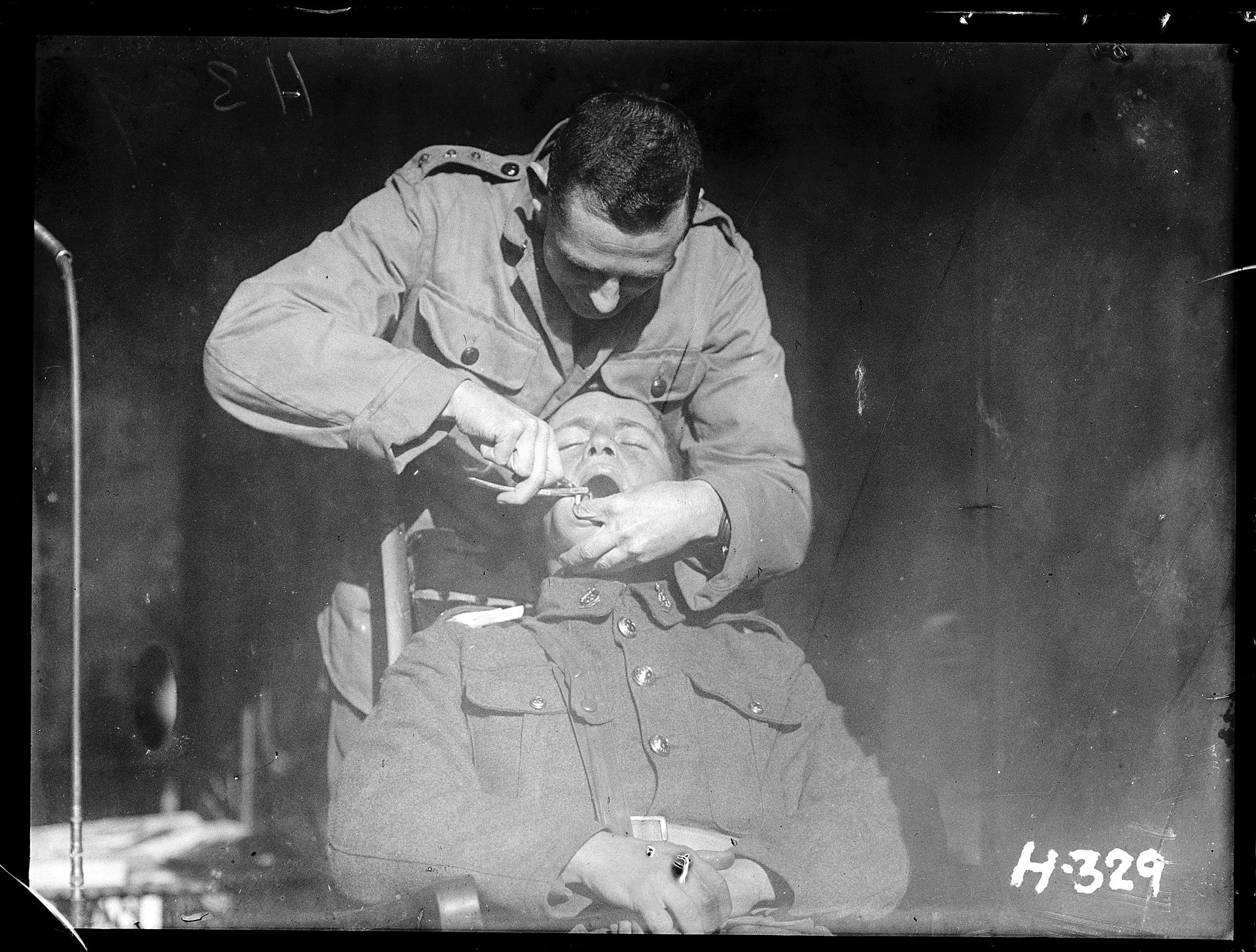 This was pretty simple. You'd go somewhere and have to tooth extracted. Dentists were in short supply, and so was anesthetic, but you could take a swig of whiskey and let the blacksmith or barber do his work. You could also get prosthetic teeth, but they were reserved for the very wealthy.
Outhouses
If you needed a toilet in the Old West, you were headed to the outhouse. Flush toilets had been in use since the 1600s, but they were expensive and in short supply. John Crapper didn't build his until the late 19th century, and they wouldn't have made it out West for quite a while.
So, the outhouse had to be used. They smelled horrible and were usually filled with bugs. When they got too smelly, the feces would be buried, a new hole would be dug somewhere else, and the structure would be rebuilt.
Toilet Paper
Speaking of outhouses, you might be wondering what people used for toilet paper. Modern toilet paper rolls were invented by Jospeh Gayetty in 1857, so there may have been a few rolls lying around.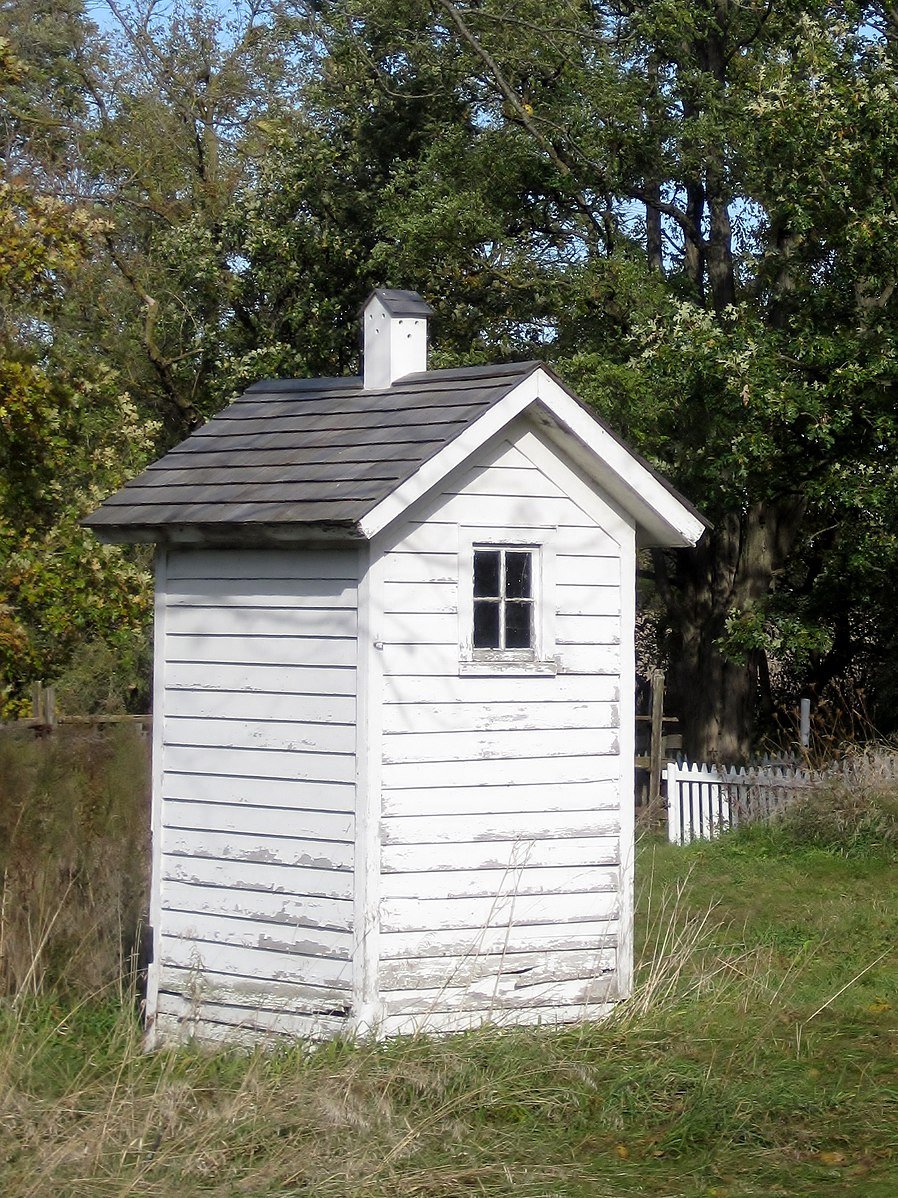 That kind of supply was considered a luxury though, and most families used something else. Newspapers, leaves, and even old torn up rags were used and dumped in the outhouse "hole". It sounds a bit primitive, but it was effective.
More About Beds
There were a lot of problems with beds in the Wild West. Featherbeds were an extreme luxury item, so people made beds out of whatever they could find. Some of these things were better than others.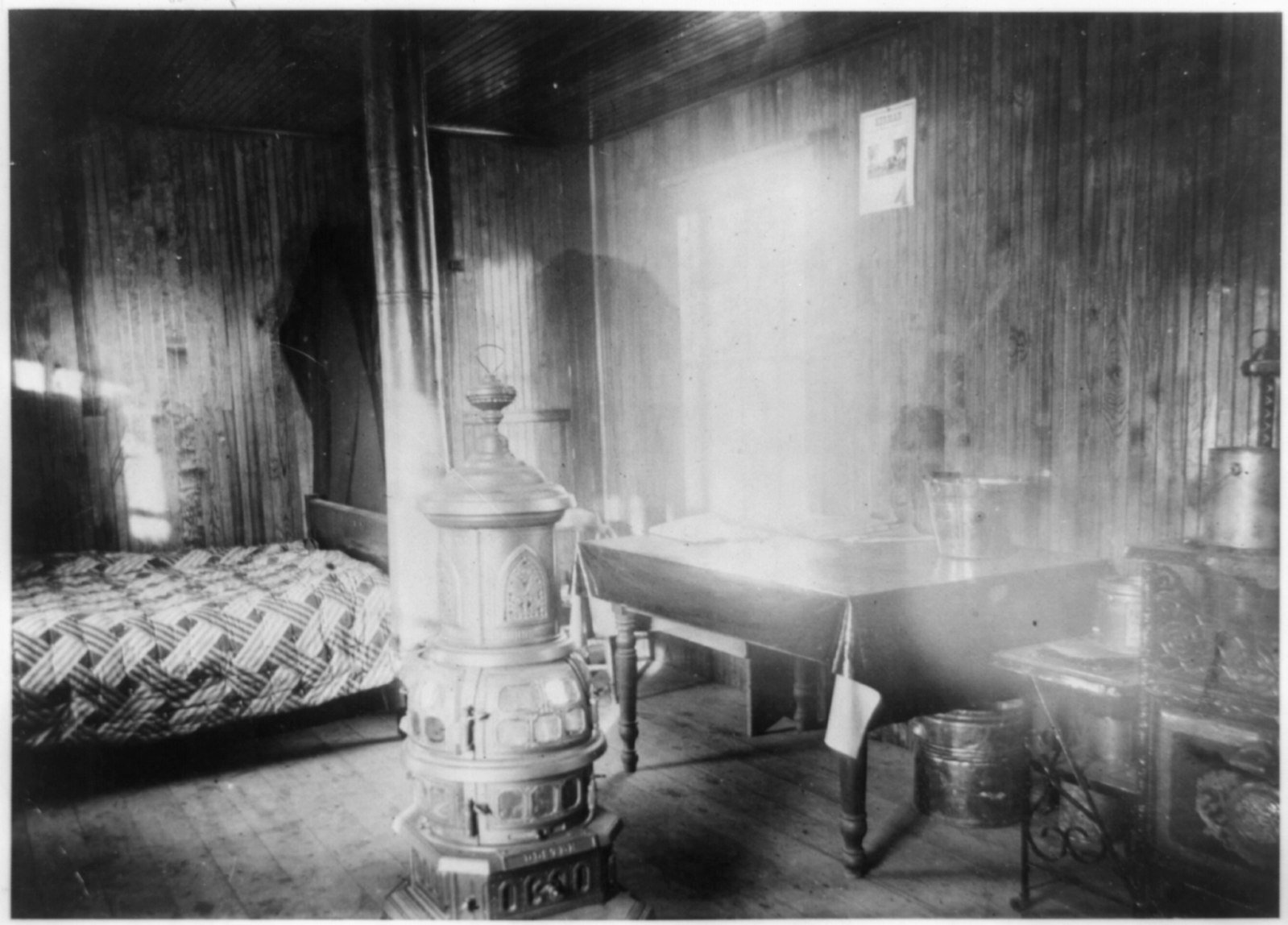 Straw, grass, and even plain wood planks were all used to make beds. Wood planks actually became preferred for a lot of people because of the comparatively smaller amount of parasites that would affect them. they also got less dirty and smelly.
That Time Of The Month
Women actually had far more opportunities in the West than you might think. They were also sheriffs and outlaws. They all had one thing in common though, a monthly period. So what did they do?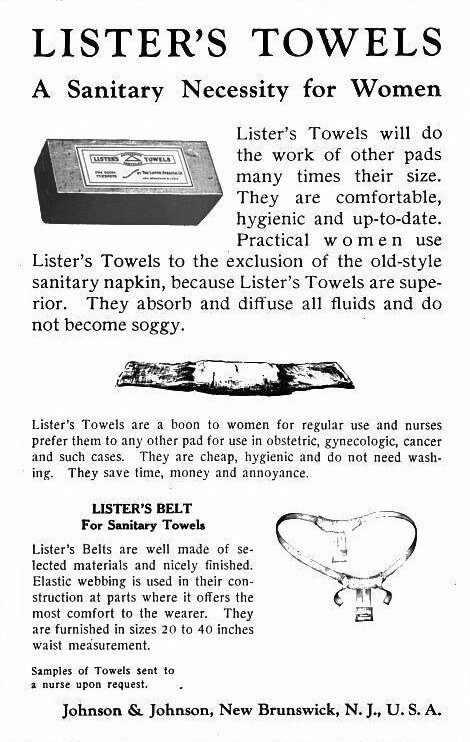 Lister's belt was the first disposable sanitary napkin ever marketed in 1896. Prior to that, women on the trail made their own pads from paper, or just let it bleed into clothing. They also didn't necessarily have as many periods because of the tough trail lifestyle.
Smallpox
Smallpox is a particularly nasty disease, and it was fairly common in the Old West. European settlers gave smallpox-infected blankets to natives in the early 1800s, and it resulted in the smallpox epidemic of 1837.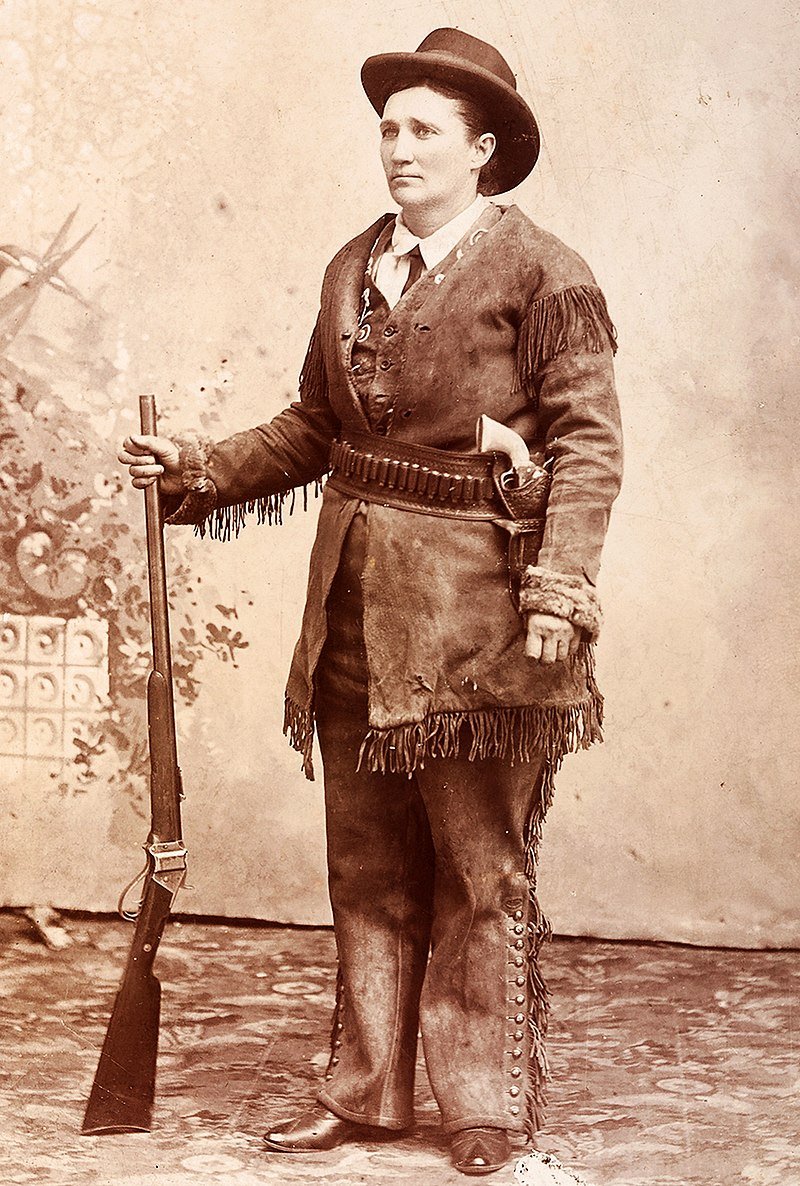 The disease stuck around though, and infected people well into the American expansion. In 1878, there was a big outbreak in Deadwood, South Dakota among the miners there. Jane Cannary, also called Calamity Jane, was one of the people that helped take care of the miners. 
Tuberculosis
Another disease that took its toll on the population in the Wild West was tuberculosis. Tuberculosis wasn't well-understood and it spread like wildfire. It was the number one disease-related cause of death in the Old West, and it was particularly bad amongst pioneer families. They called it the White Death.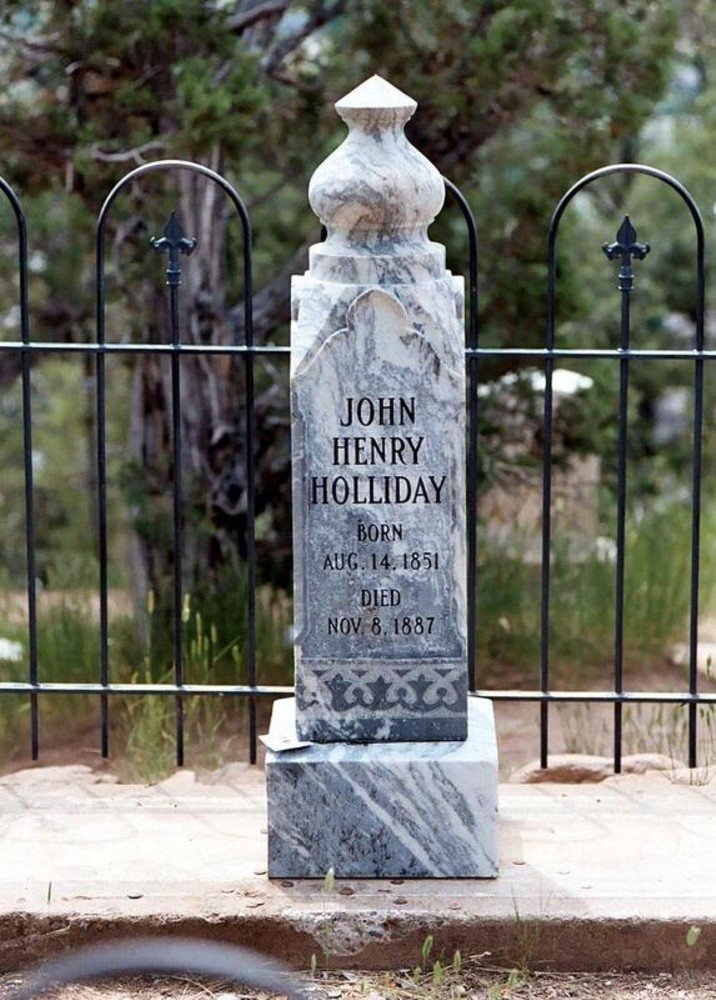 Famously, gunfighter Doc Holliday had chronic tuberculosis and died of the disease in Colorado in 1887. (That's his grave in the picture above.) It wasn't the leading cause of death in the Old West though...
The Leading Causes 
In Calaveras County, California in 1850, there were three causes of death ranked above any of the other diseases. Dysentery was number one, of course, because of generally dirty conditions. Numbers two and three were more surprising.
Number 2 was "being shot" and number 3 was listed as "being stabbed". The most dangerous occupations were listed as "miner" and "gambler". "Gambler" sounds pretty risky no matter what.
Calomel
Of course, with all of these health problems present, there had to be some sort of medicines. Most of them were pretty awful though. Ipecac was a common one for inducing vomiting, but there was another one that was even worse: calomel.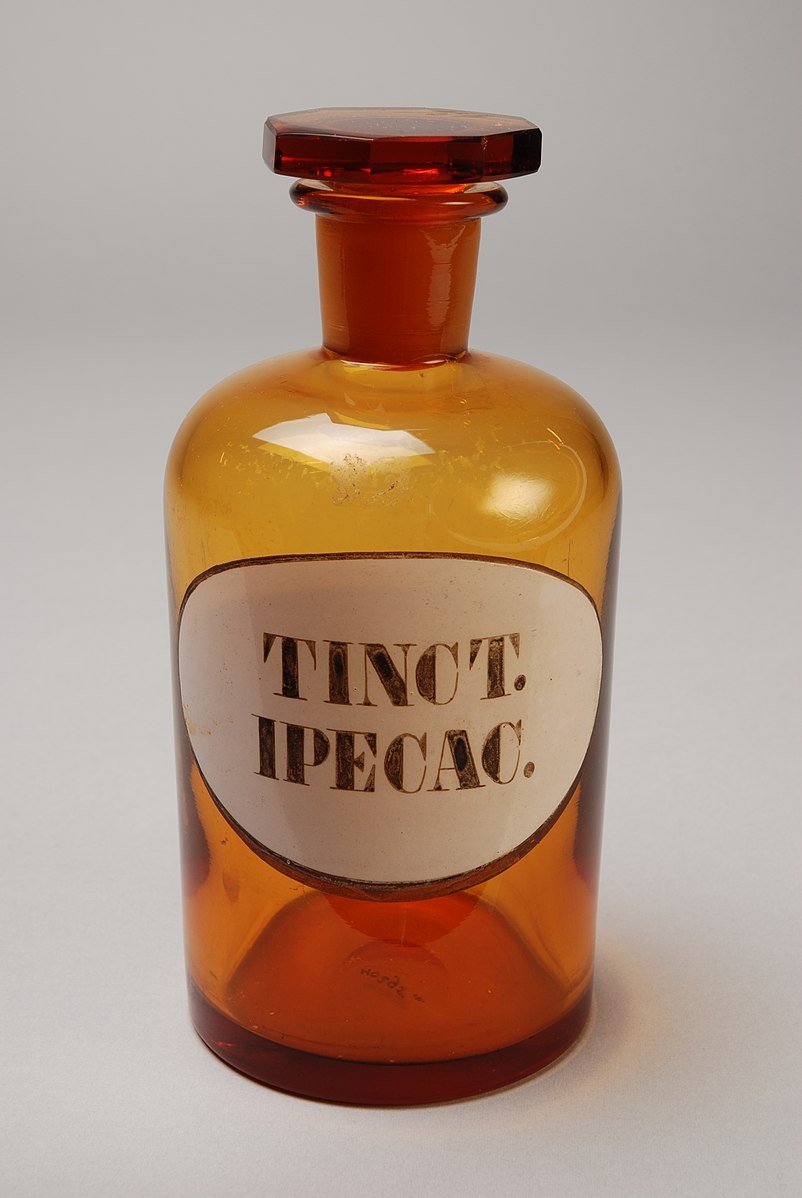 Calomel was mercurous chloride. It was supposed to cleanse the body by causing a person to foam at the mouth. Unfortunately, it also caused a person's teeth to soften and fall out at best, or kill them from mercury poisoning at worst.
Dust
Dust, of course, was everywhere, especially in drought conditions. Most people in the desert southwest would come home and just be covered in it. Pioneers wore a lot of special gear to keep dust out of their eyes and lungs, but it still got all over.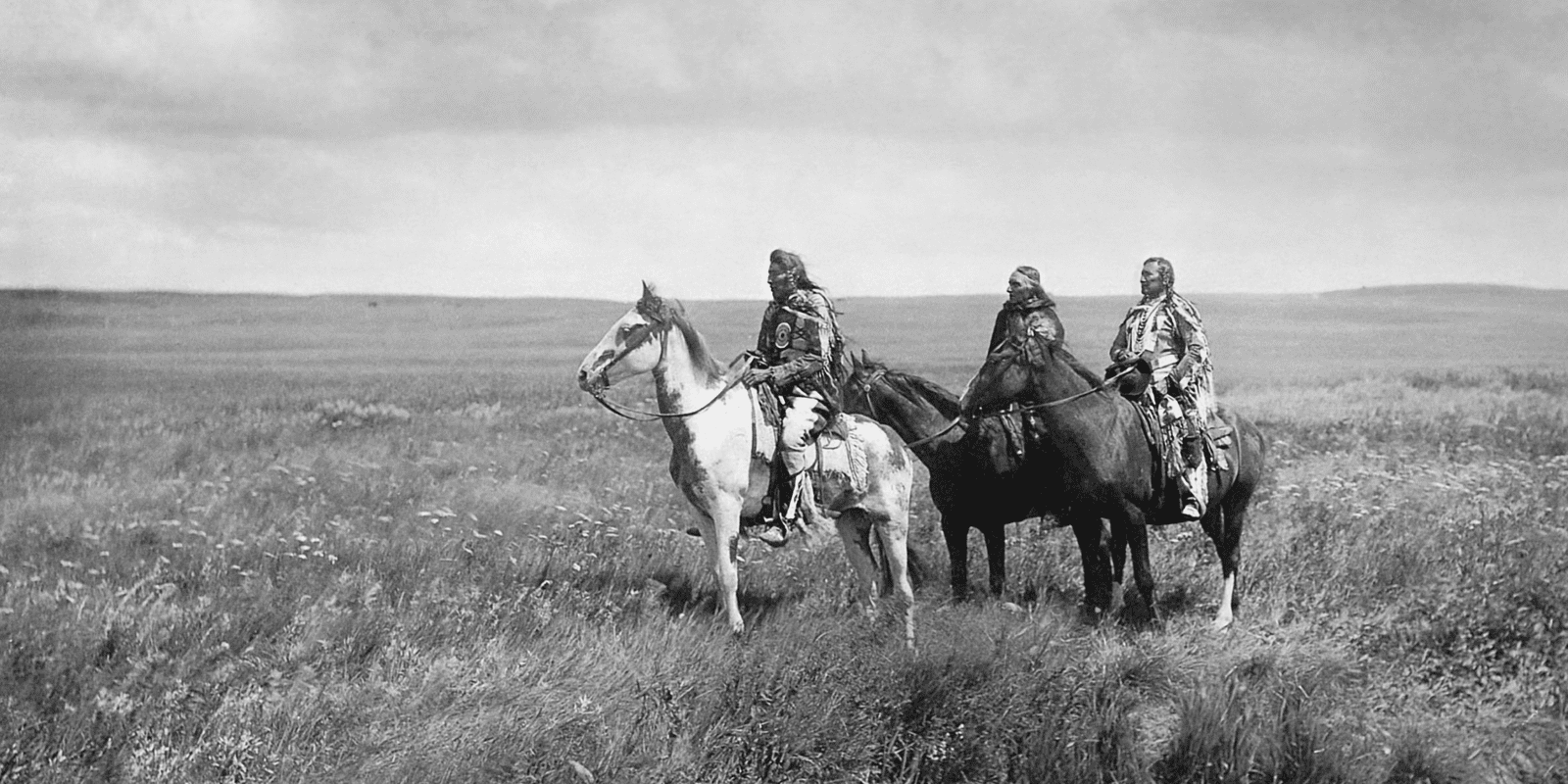 In the picture above, you'll notice that the three chiefs are wearing blankets, Those protected their skin from dust storms and people often wore masks as well. In extreme cases, the dust could cause lung problems too. It was also filthy and helped to cause a lot of other issues too.
Fungal Infections
Since it was difficult to bathe often, fungal infections were common. They happened in some very uncomfortable areas of the body, too. Besides the feet, that meant that there were a lot of infections wherever there was hair on the body.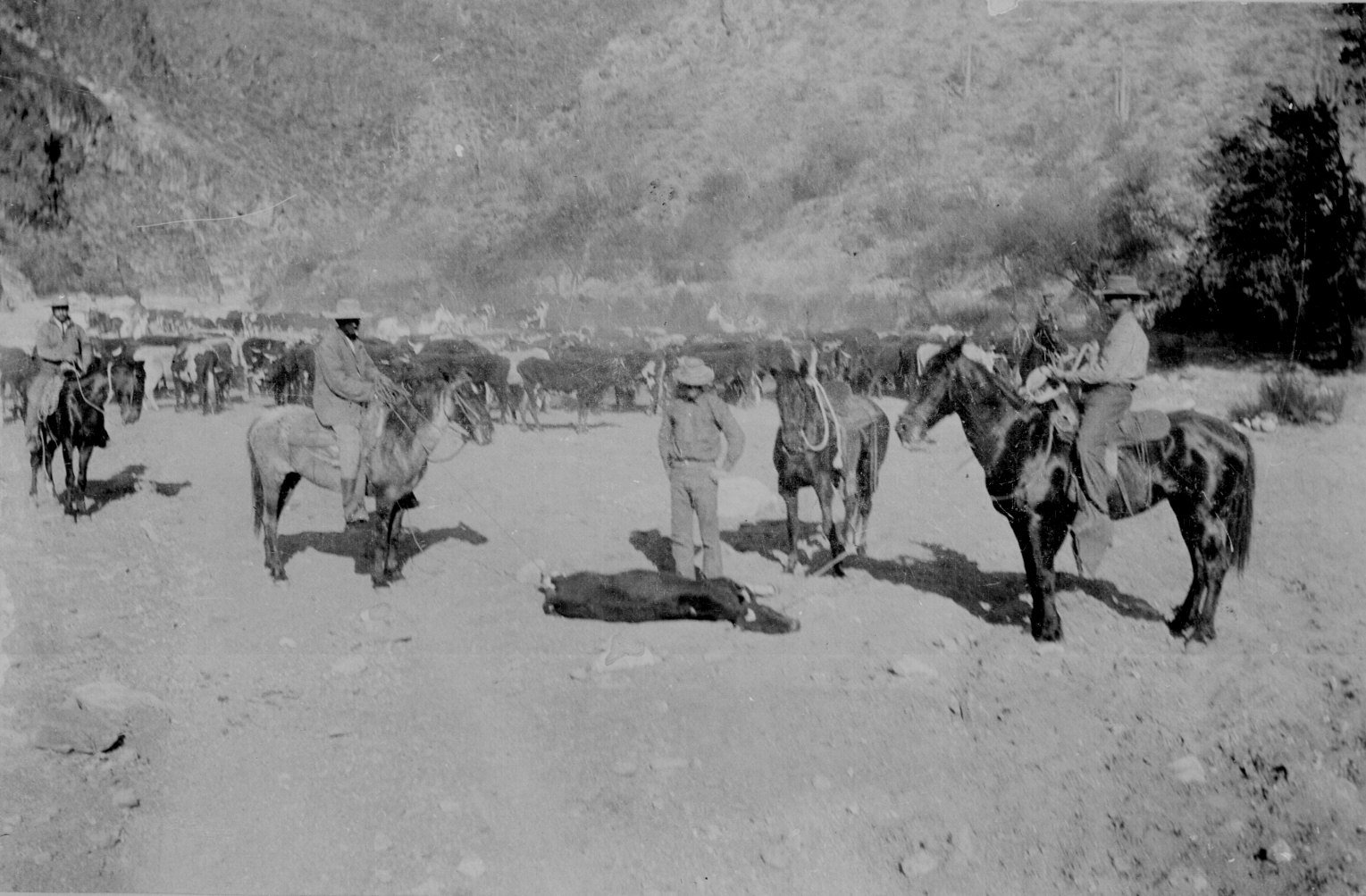 That meant fungus grew under the arms and down in the crotch and buttocks. It was itchy and uncomfortable, and there were no antibiotics to treat it. Then when they went to scratch, they tore the skin off, which made them more uncomfortable. The only way to fix this was with a bath, and those were hard to come by.
Alcoholism
Alcohol was always an issue in the Wild West and the use of it led to all sorts of problems. The saloons were no place for the faint of heart. The drink of choice was usually whiskey, and later on, beer.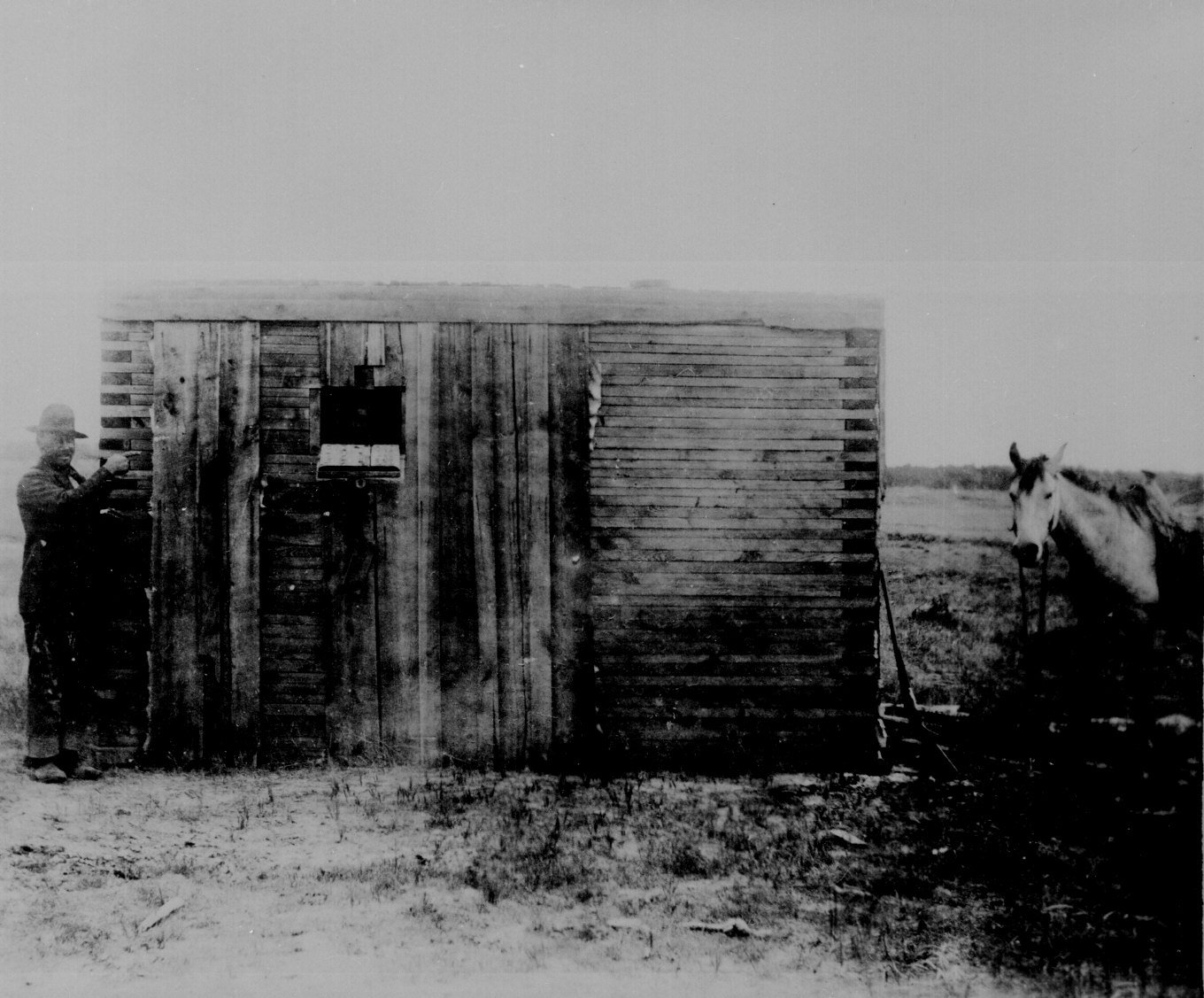 Public drunkenness was illegal and would usually result in a night in jail, like the one seen above. The first saloons opened as early as 1820 in Colorado, and they were soon all over the West.
Food
Most of the food eaten in the Old West was either completely fresh, like meats and vegetables, or dried and easily reconstituted, like beans and rice. Working cowboys often ate a special kind of bread, called pan de campo that was served over a campfire.
Dairy was only seen in settlements. The picture above was at a Mormon encampment in 1887, near what is now called Mormon Lake in Utah. The building is a dairy and they had to milk the cows themselves.
Chaps
Ever wonder why cowboys wear chaps? It was to prevent their legs from rubbing against their horses too much. If they did, they would often get uncomfortable chafing and skin infections.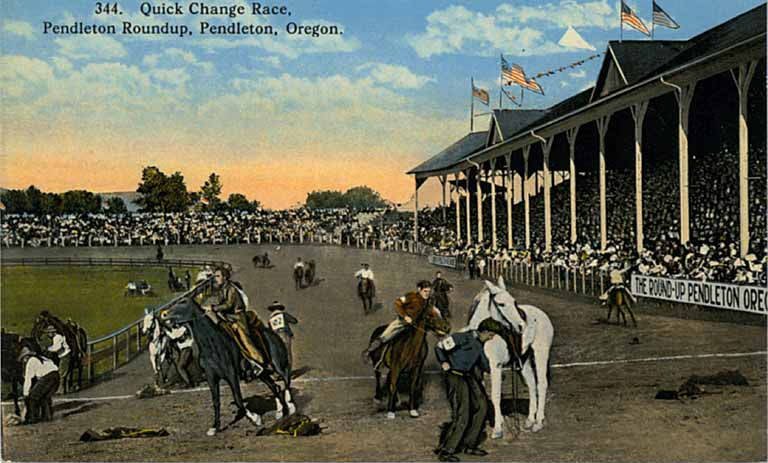 The other reason for chaps was because when riding quickly through an area with cacti and bugs, their jeans could get torn up quickly. This would be bad news because they didn't usually carry a change of clothes.
Laudanum
Drug use was pretty common in the Old West. It's not talked about as much as alcohol abuse because films couldn't depict it for decades. The drug of choice was called laudanum.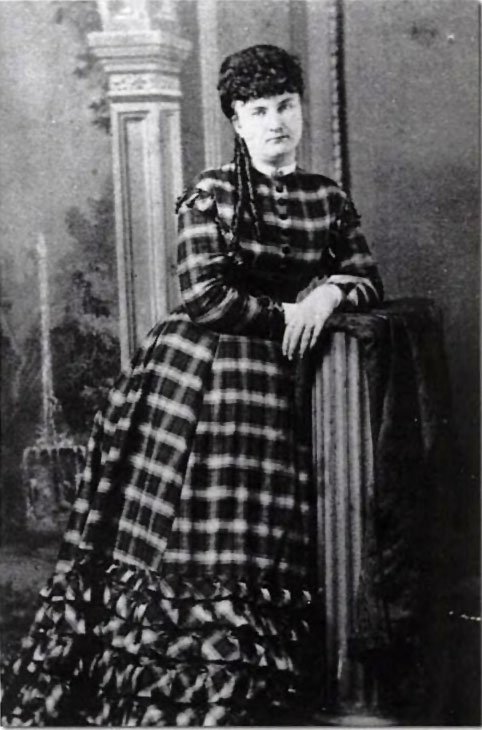 It's a mixture of opium and alcohol, and it was sold over-the-counter. It was incredibly strong and sometimes used for suicide. The picture above is Mattie Blaylock, Wyatt Earp's wife, who died of laudanum poisoning.
"Portuguese Female Pills"
Prostitution was a tricky business. You've heard about the STDs, but there was another problem for the "soiled doves". Unwanted pregnancies happened often and there were very unpractical alternatives.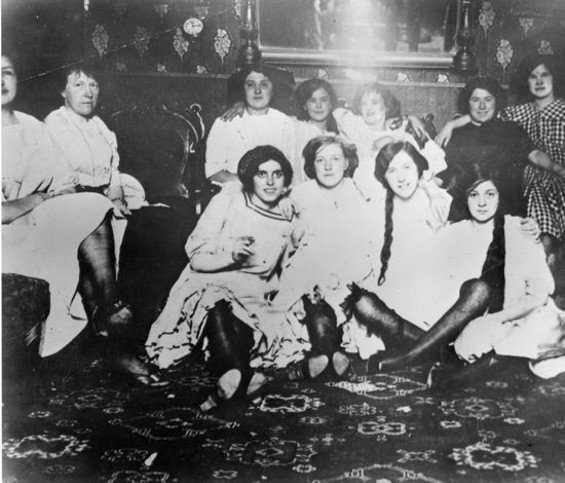 There were several solutions to this, and one of them was a toxic pill called a Portuguese Female Pill. These pills came with a big warning that read: "Do not take while pregnant or it could cause miscarriage." This was, of course, the point of the pill.
Childbirth
Childbirth was a very dangerous event, especially if you were a pioneer. There were very few midwives and fewer doctors. It wouldn't have really mattered anyway because there wasn't really much they could do to ease the suffering.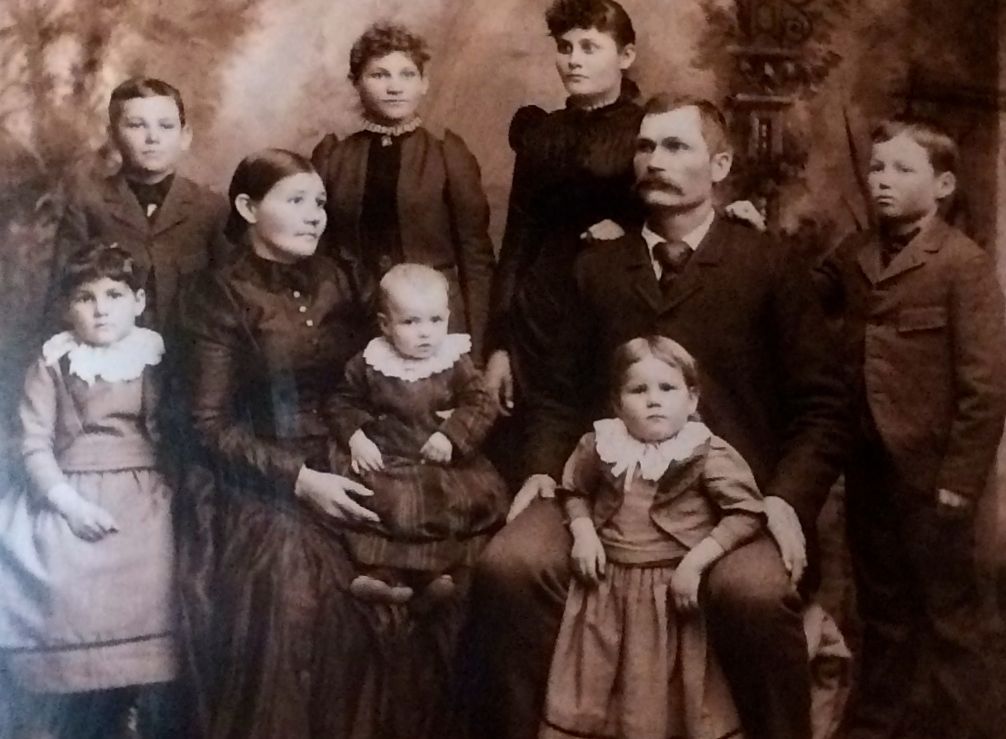 There were different practices among different groups of women but there weren't a lot of options for anesthesia other than chloroform. Most white pioneer women didn't even use that because "bringing forth children in sorrow" was seen as a Biblical mandate.
Amputation
If you developed a case of tetanus or gangrene, there was only one way to cure it: amputation of the affected limb. Amputation was a pretty nasty procedure because there wasn't a lot of knowledge about stopping blood loss or infection. It was a pretty brutal procedure, but it could save a life if the patient survived.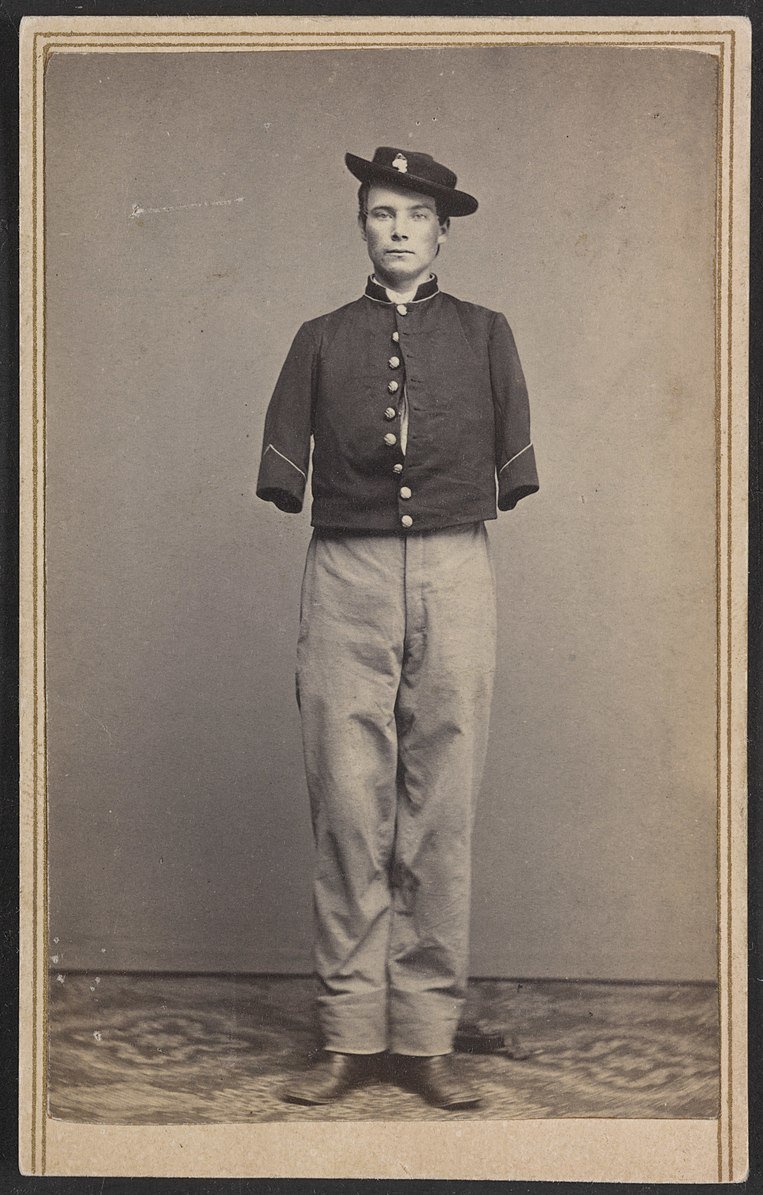 The good news is that it wasn't quite so brutal as it was during the American Revolution or Civil War. Ether and chloroform were both available as anesthetics, but most of the time they didn't make it out west. An early form of morphine was available for pain too, but again, it was hard to find.
Abdominal Surgeries
Most doctors didn't dare explore the softer areas of the body until well into the 20th Century. That being said, there were some extreme conditions, such as gunshot wounds, that meant that surgeons had to go into the abdominal areas.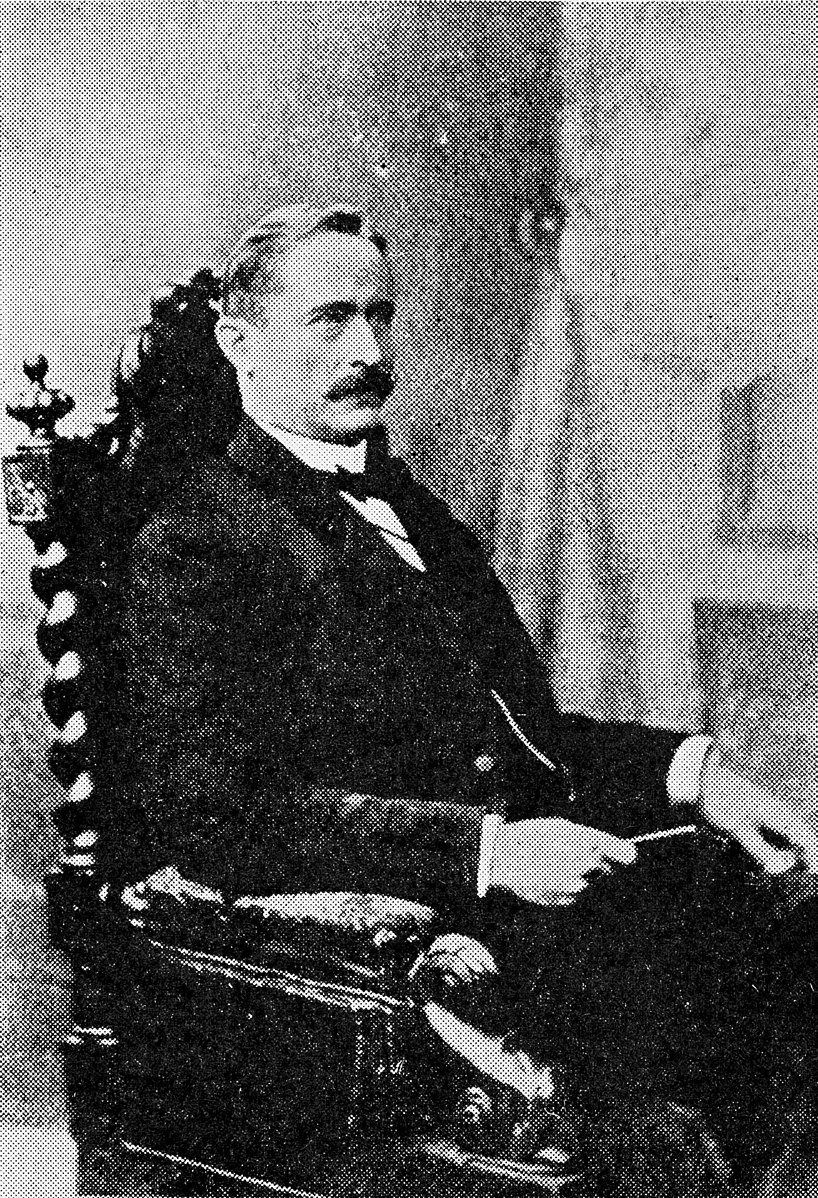 Even conditions that would be considered mild today, like appendicitis, were life-threatening back then. After 1865, when Louis Pasteur figured out that there was bacteria in the air, most surgeons learned to sterile their instruments. That wasn't always possible in the West because of a lack of water, so they would use whiskey or some other alcohol and hope for the best.
Brain Surgeries
The other part of the body that surgeons didn't want to touch was the head, and with good reason. Not only was there a lack of understanding about infections, but there was a lack of understanding about how the brain actually worked. Surgeons did have tools for treating head wounds, but they were primitive.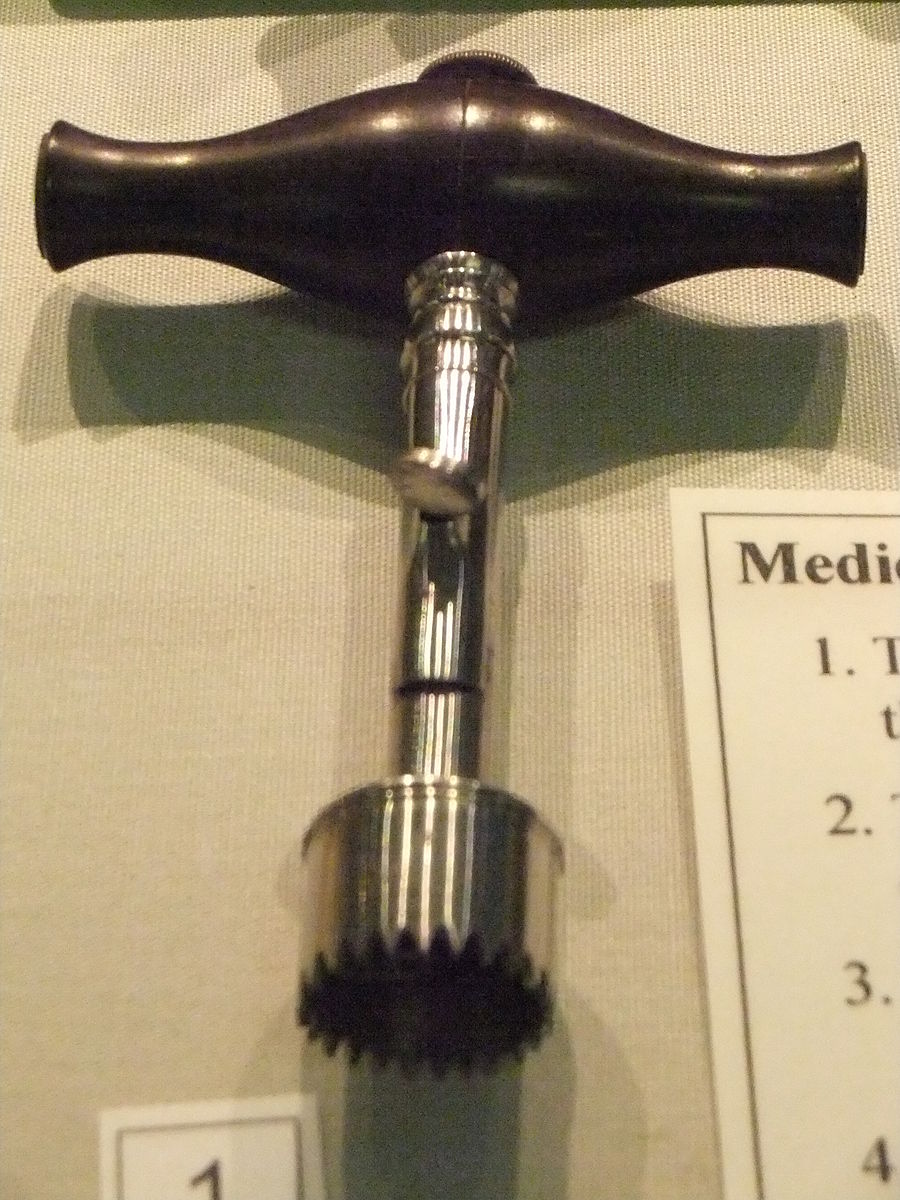 The one in this picture is called a trephine. It was a hand saw that was used to cut a circular hole into a person's head. If done correctly, the surgeon could pull out a bit of the skull like a melon ball. If not, they would puncture the brain. Also, they were never very clean in the Old West, so the risk of infection was very high.
Gun Safety
You probably have an image of a wild west gunslinger. That image probably involves a six-shooter strapped to his belt, and maybe some extra bullets too. That image is pretty accurate, actually, because most people who carried a gun didn't try to conceal it.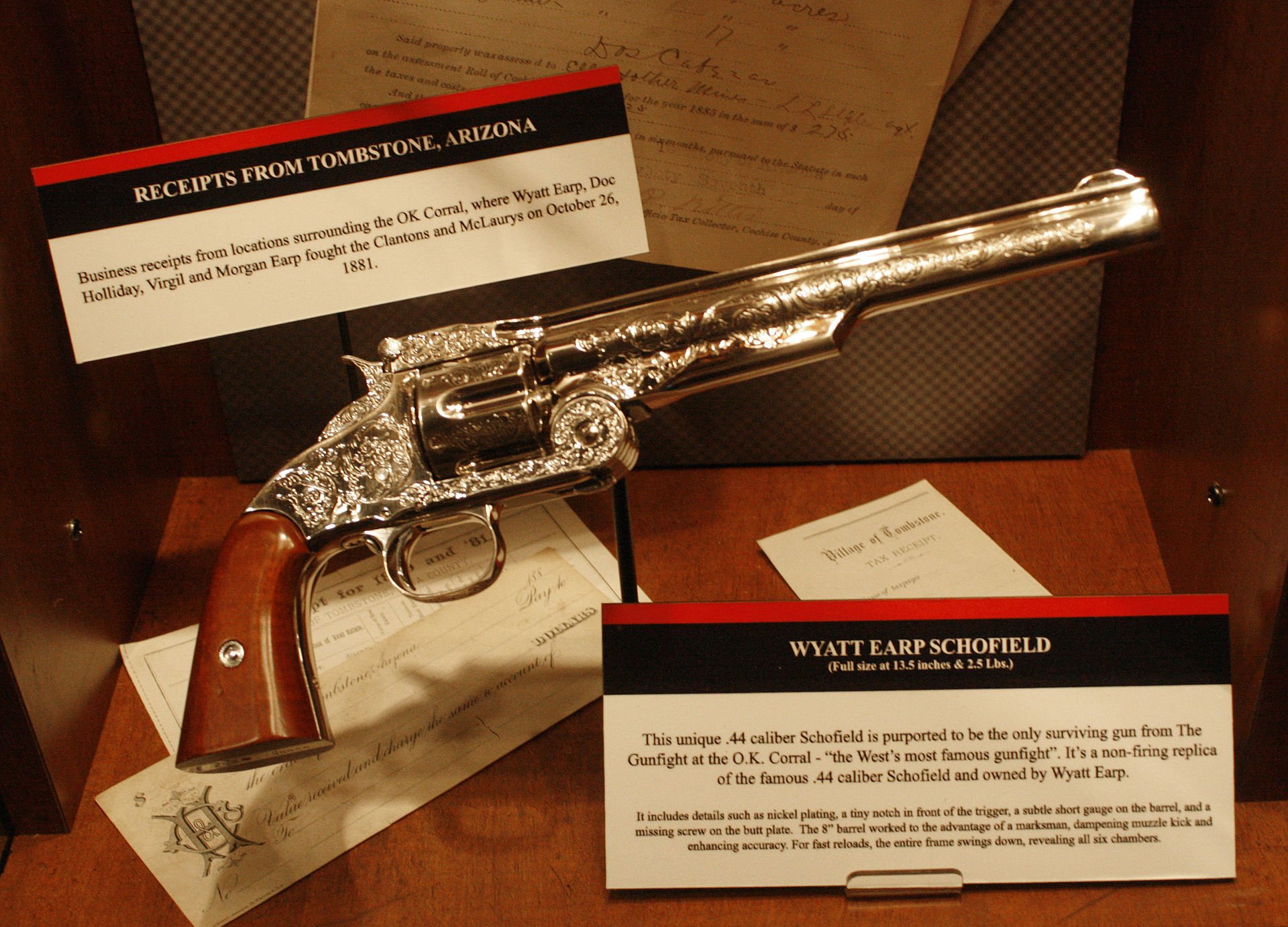 This is a picture of Wyatt Earp's gun from 1881. Notice something missing? Right, there's no safety on this gun. These types of guns had a nasty habit of accidentally discharging, sometimes straight into their owners' feet. This could cause all sorts of problems from gangrene to bleeding.
Scalping
As settlers moved west, the local Native American tribes didn't take kindly to people stealing their land. The Native Americans knew about scalping, having learned it from European settlers long before anyone came through the west. They also knew that it was a good way to scare off settlers.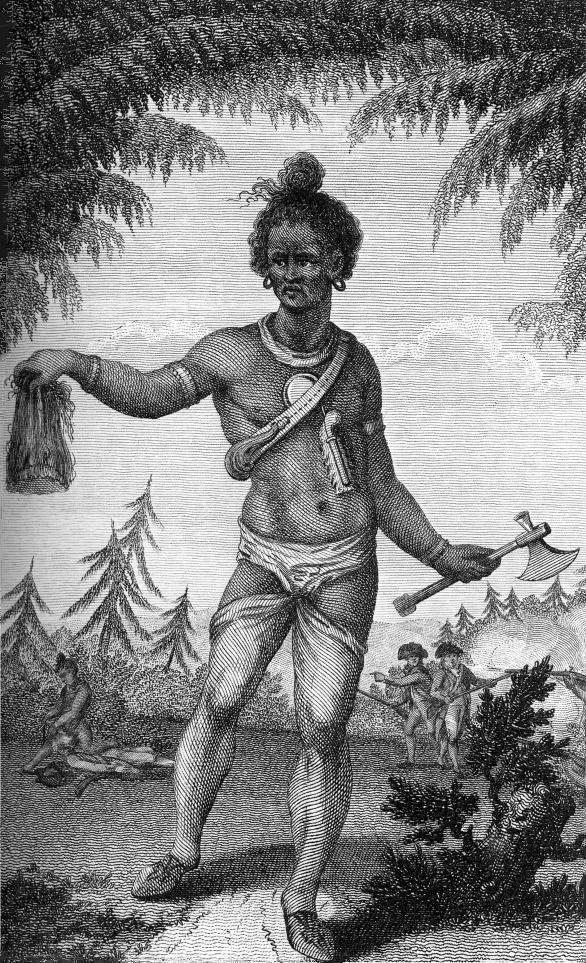 It was also possible that doctors could repair and sew a scalp back on. If the top of the skull wasn't taken off and it was just the top of the hair and skin, doctors could repair scalps by sewing them directly to the skull. It wasn't a pleasant process, but it was better than not having the top of your head.
Bullets
The bullets of the late 1800s were different than what you would see today. First of all, the vast majority of them were round instead of pointed. They were also made out of lead, which caused its own problems.
Often, bullets would not go through their intended targets. This was a problem because a doctor would have to find the bullet, any bits of clothing that it took with it (which could cause gangrene) and also deal with possible lead poisoning. Often times, the patients were in shock too, so they might not even feel it until it was too late.
Scurvy
Scurvy is usually thought of as a disease that sailors have, but cowboys out in the fields got it too. It's caused by a lack of Vitamin C and manifests itself as painful blisters all over the body. It was common to see settlers and even rail workers with moderate to severe cases.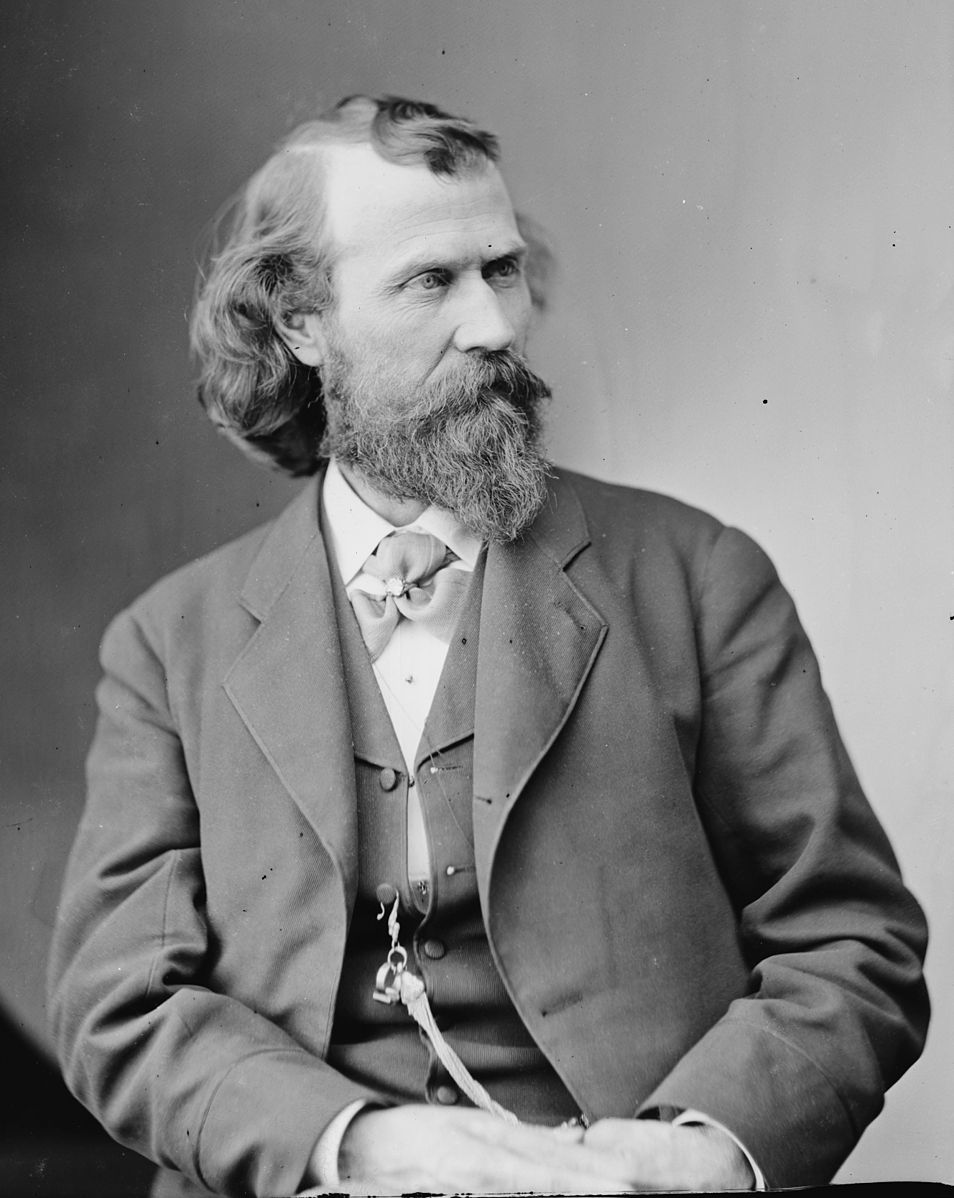 This picture is of Joaquin Miller, who was a poet and also a trail cook. He got scurvy by only eating what he cooked on the trail, which apparently didn't have enough vitamin C. Oranges and other citrus fruits were hard to come by, and they were always the best sources of vitamin C.
Life Expectancy
In 1860, life expectancy of an average man was only 41 years old. For women, it was a little higher at 43 years old. Most of the pioneers we read about were far under this number. Many were in their 20s.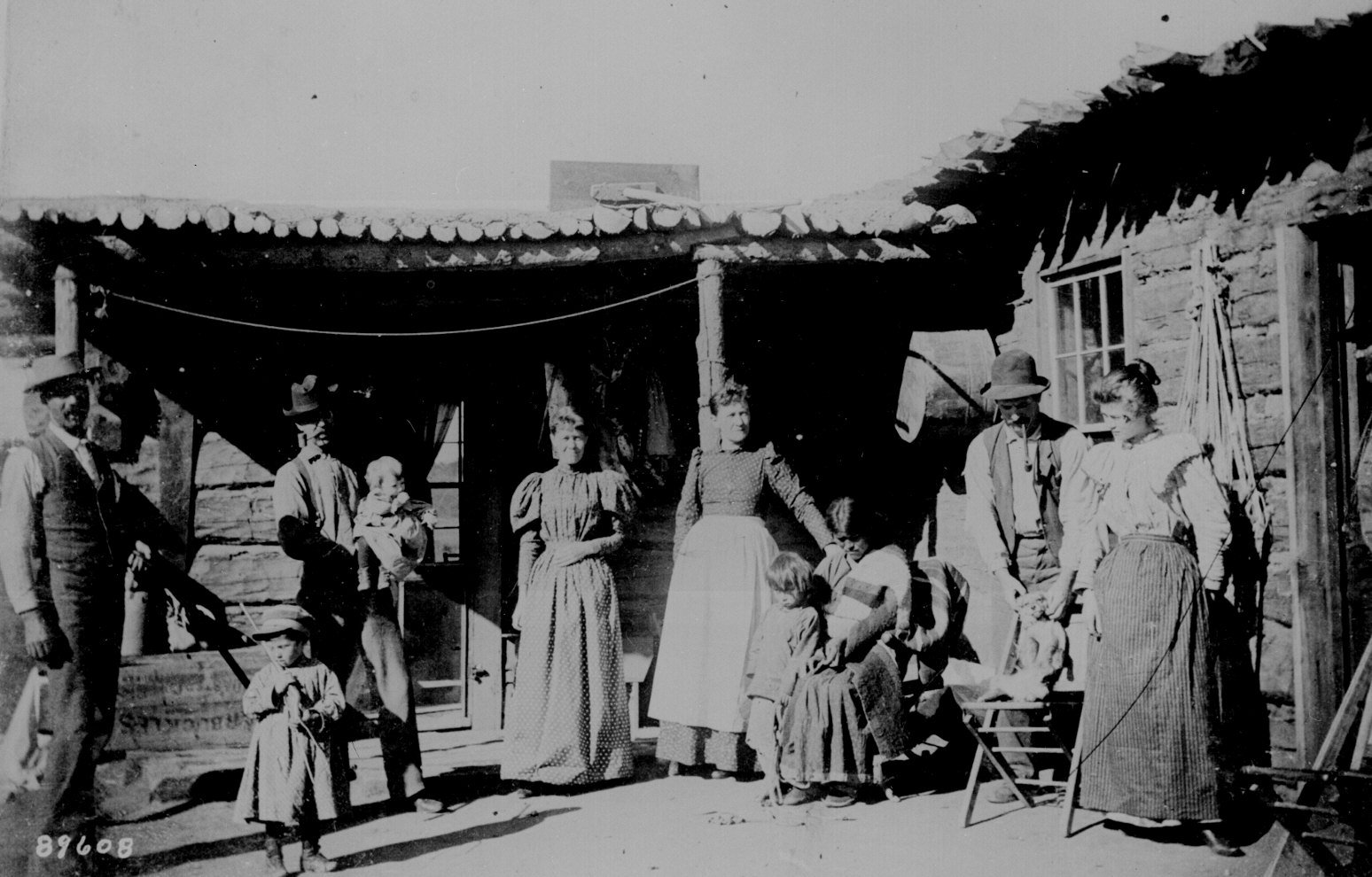 By 1900, life expectancy of an average man was up to 48 years and for women, it was 51 years. Keep in mind that both of these numbers also take into account childbirth and occupations. Medicine also advanced quite a bit during those 40 years too.
Prosthetics
If you were one of the unfortunate souls who had to have a limb amputated, there were prosthetics available. They were primitive and costly, but you could get them. The majority of them were developed for soldiers after the Civil War.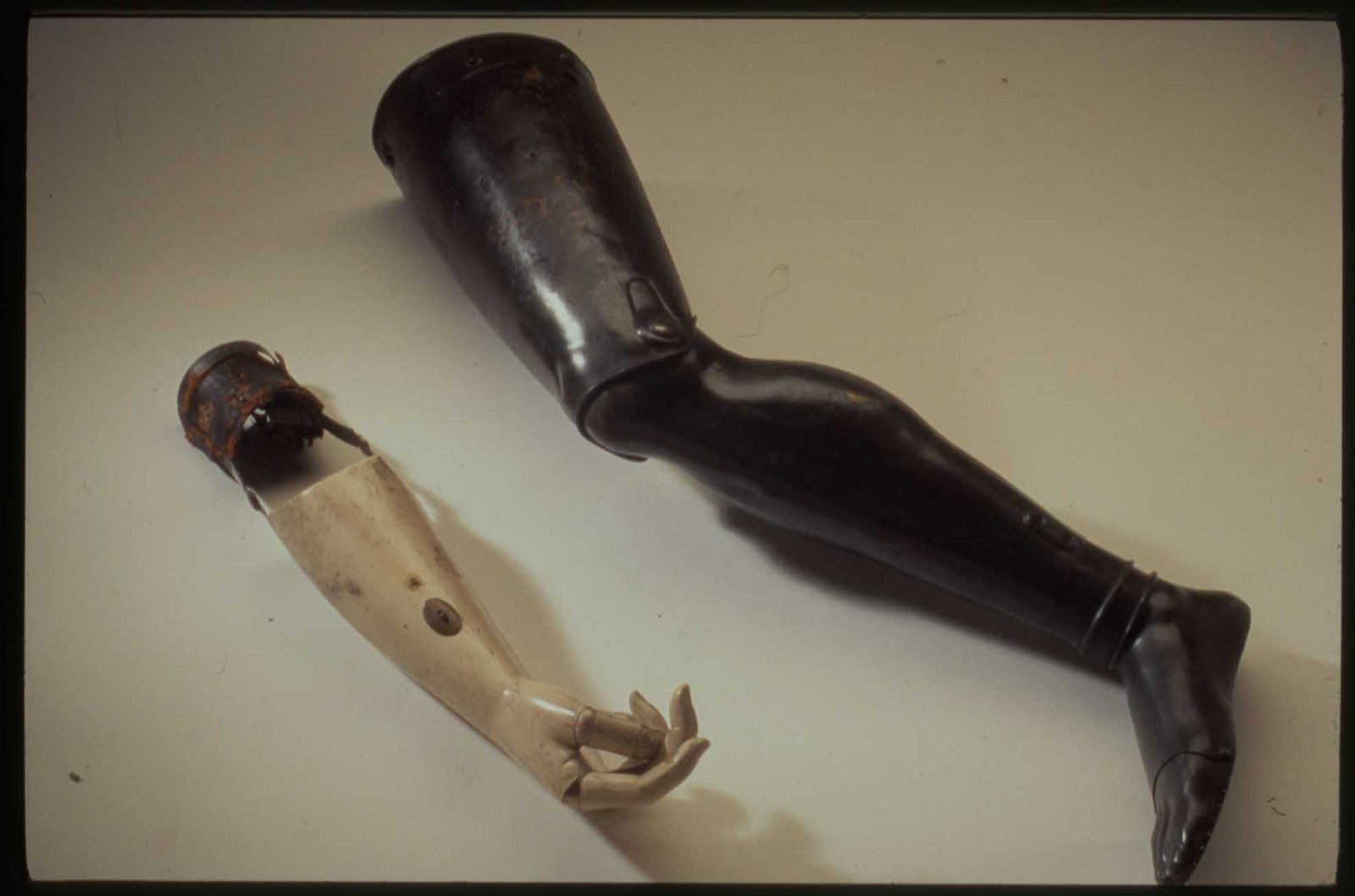 Here are a prosthetic arm and leg. They aren't the most advanced artificial limbs ever made, but they did serve their purpose. Most people still needed a cane or crutch as well as a prosthesis.
The Native Population Suffered Even More
Diseases in the populations of indigenous people were widespread in the west. Settlers often brought infections, particularly smallpox, with them and there was no immunity among the native populations. In 1853, there was an especially brutal epidemic in Oregon.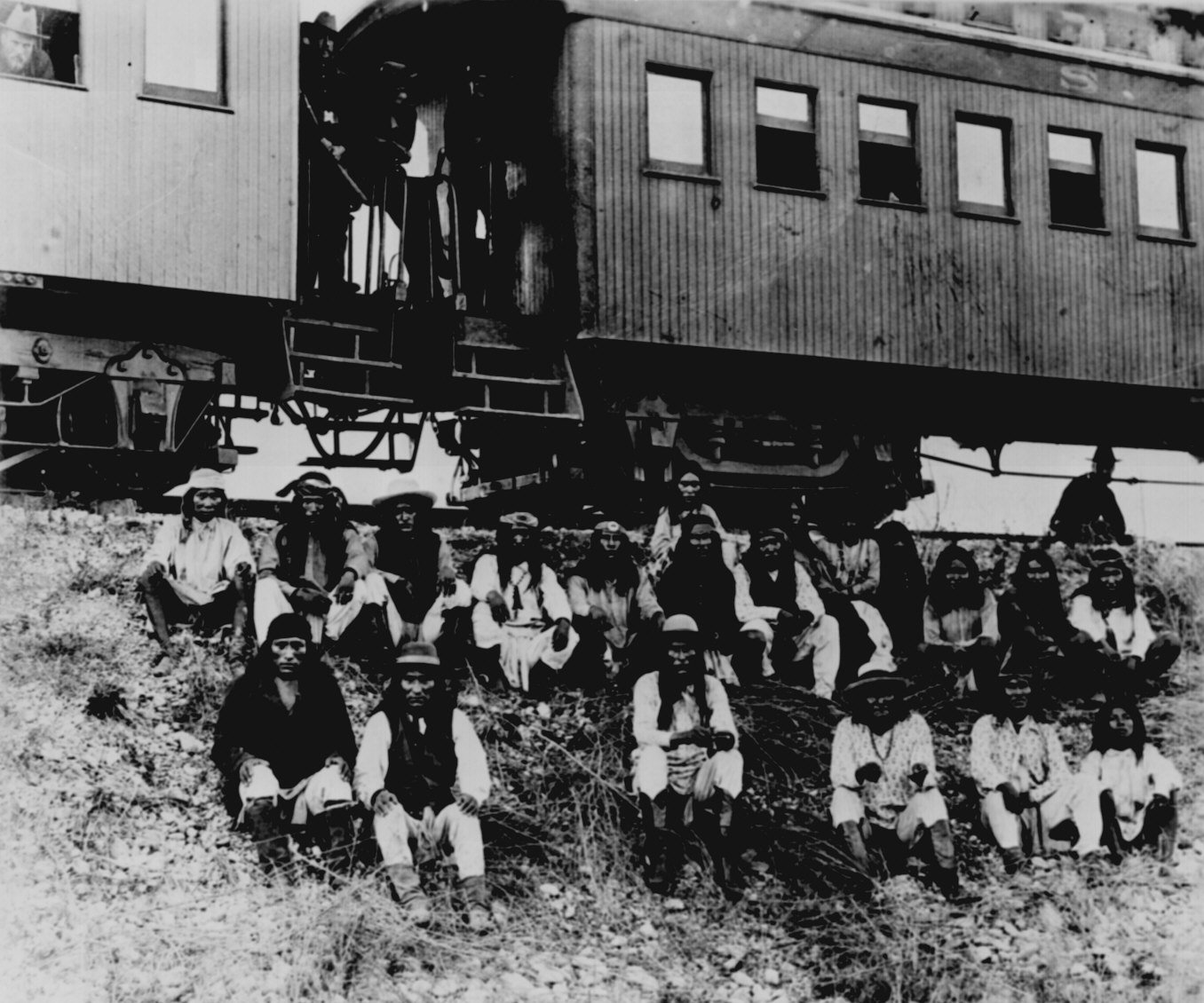 Fever, malaria, several strains of influenza, and other "introduced" diseases also killed a lot of the Native American population in the mid- to late- 1800s. They also lacked some medicines, such as quinine, that could have helped them.
Ague
Ague was a common disease among settlers, cowboys, and Native populations alike. In fact, it was so common that nearly everyone got it at one point or another. What is "Ague"?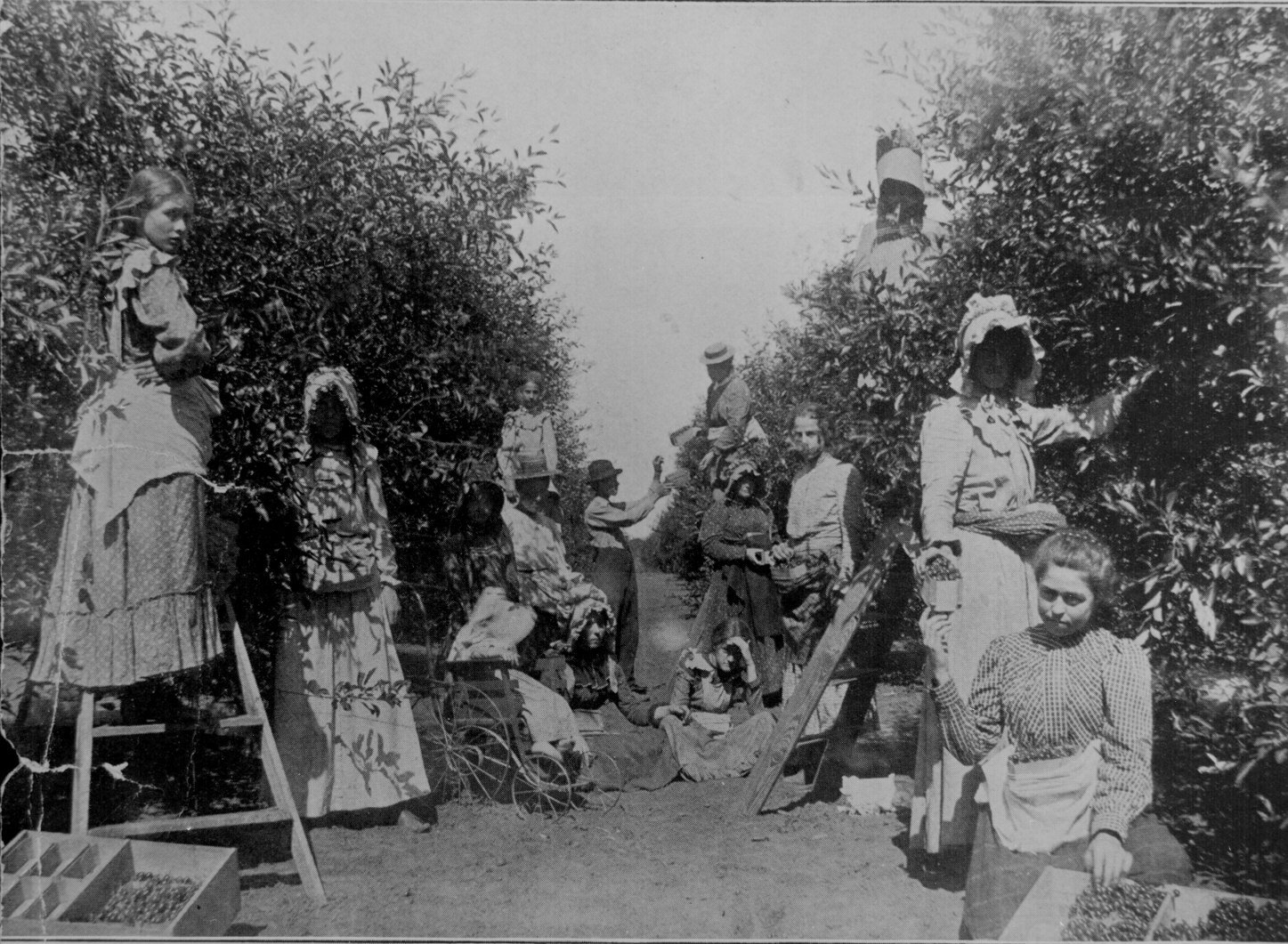 Simple. Ague is the older word for malaria. Malaria was carried by mosquitos, and there wasn't a lot of ways to keep them away in the hot sun. The good thing about malaria was that by 1873, doctors knew that quinine helped cure it. Unfortunately, there was never enough to go around, especially in pioneer communities.
Miners
One of the most dangerous jobs for anyone in the American West was that of the miner. It didn't really matter what you mined, there was always something lurking in that mine that could cause health problems.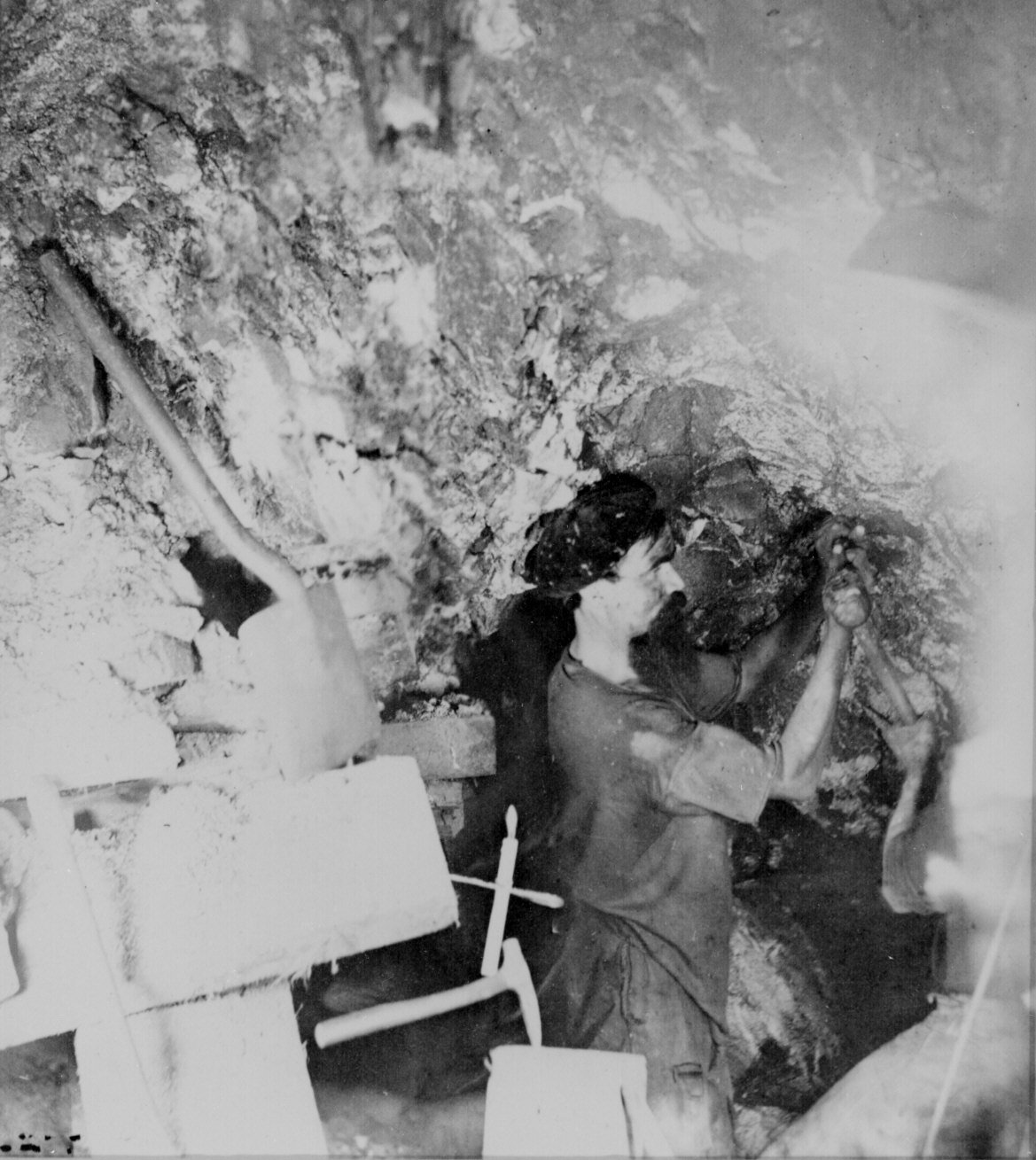 Miners developed all sorts of issues from lung problems due to breathing in too much silica dust, to outright poisoning by arsenic or lead poisoning. Even when electric tools became available, the danger was still present because they may have solved some problems, but caused others.
Cowboy Coffee
For cowboys out on the range with cattle, coffee was an essential must-have for the mornings. They would make it out on a campfire using boiling water and beans. Drip coffee makers did exist, as did presses, but those weren't available or portable.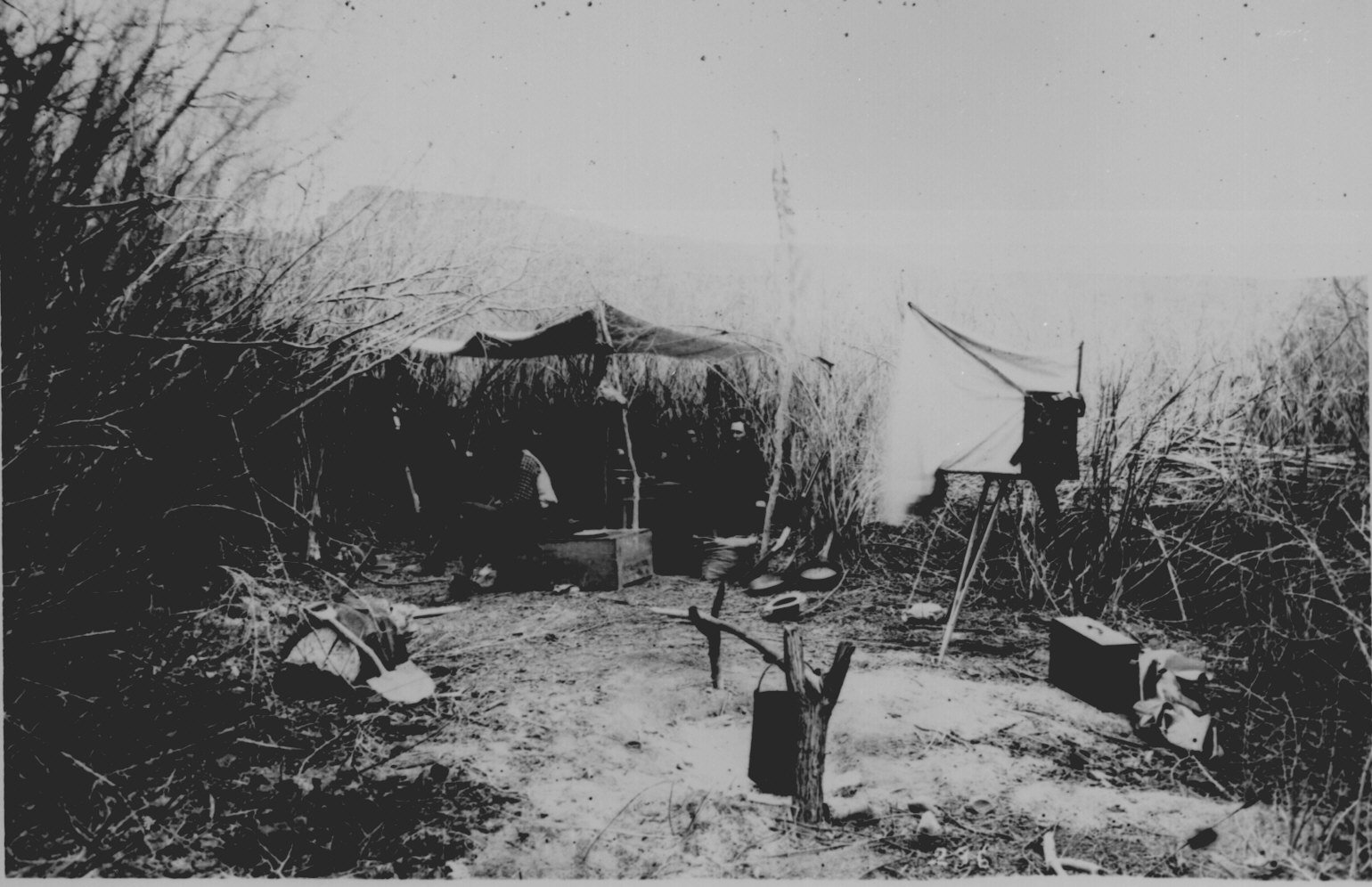 Salt was often added to the mix because it made the coffee less bitter tasting. Cowboy coffee can be pretty terrible tasting (or it can be great) but it always got the job done.
Snake Oil
You've heard this term used before, but snake oil was a real thing in the American West. Originally, snake oil was a real cure used by traditional Chinese doctors. It was brought to the West in the 1890s by Chinese immigrants working on the railroads in California.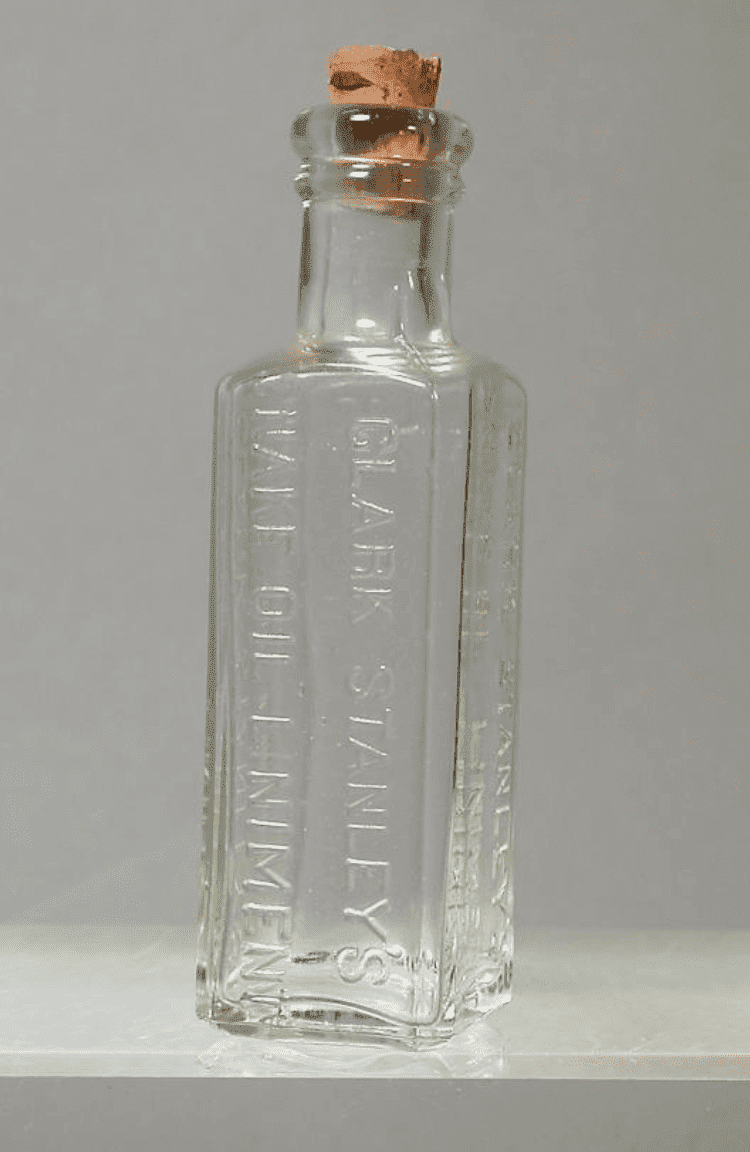 Traditional snake oil is strong in Omega 3 antioxidants and can help prevent heart disease and arthritis. It was only when an American named Clark Stanley started selling fake snake oil that it earned such a poor reputation.
Dysentery
You've learned about a lot of diseases today, but one of the biggest ones is dysentery. It was probably the biggest single killer of people in the Old West, although cholera was a big problem also. They both come from the same problem, bacteria in drinking water.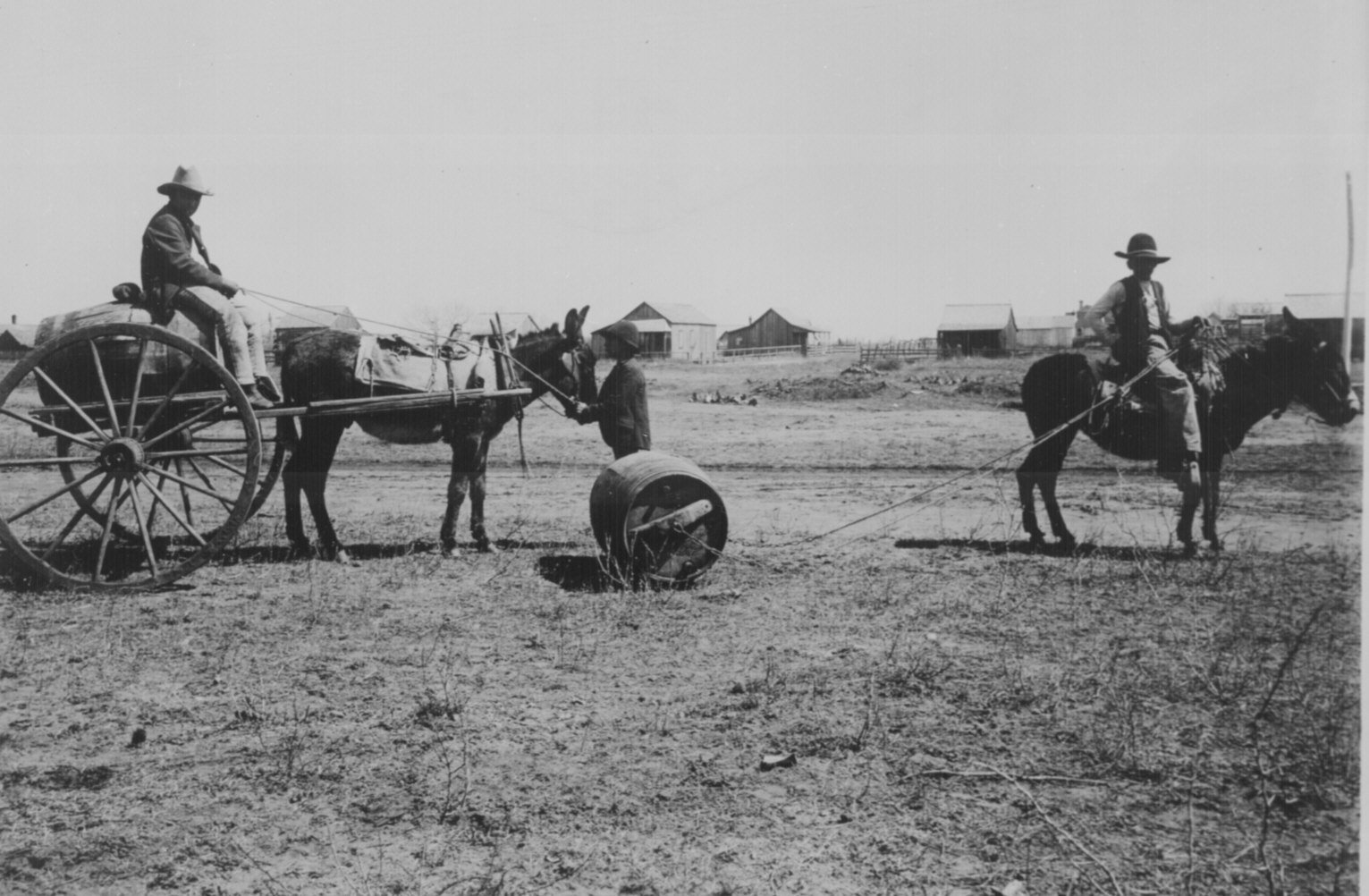 This one was particularly noted for happening on the Oregon Trail, although it happened all over. The bacteria lives in the colon, and it causes bloody loose stool. Eventually, it causes the intestines to no longer function correctly, resulting in death. It thrives under hot conditions, making it a perfect killer.
Diphtheria
Diphtheria is a type of bacterial infection that affects the throat and mucus membranes of the body. It is sometimes confused with mumps because it causes glands to swell up also. There was a big diphtheria epidemic that struck California in 1856.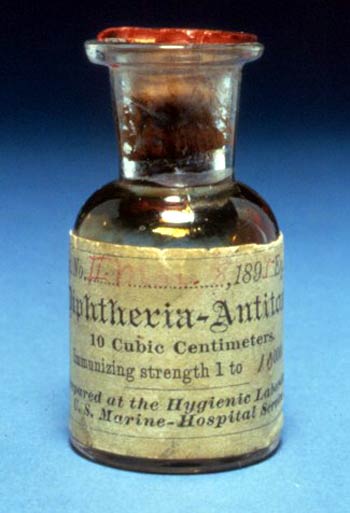 It continued to be a problem for settlers up to the early 20th Century. The Iditarod Dog Sled Race memorializes one of the runs for medication for Alaskan settlers that happened in 1925. 
Cold Remedies
Just like today, the common cold was an unsolvable problem in the Old West. People got colds and they were very lucky if the colds didn't turn into something worse, like pneumonia. No one has ever cured the common cold, right?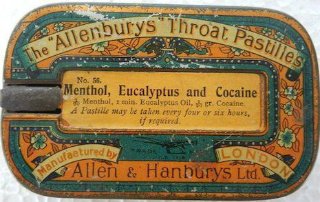 Of course, that didn't stop people from advertising cold remedies. All sorts of cold remedies were advertised, with ingredients like cannabis, chloroform, and even cocaine. Even with those kinds of ingredients, the colds still lingered.
That's a quick look into some pioneer and Wild West hygiene and health habits. Aren't you glad that you don't have to live on a dusty trail with no running water? Well, if you would like to live like that, at least you'll know what you would be getting into! If you learned something, please share this with your friends! Thanks for reading!
Sources: True West Magazine, Elena Sandidge, Quora, Deseret News, The Library, Kristin Holt Google Books