These Awesome Hotel Hacks Will Save Your Life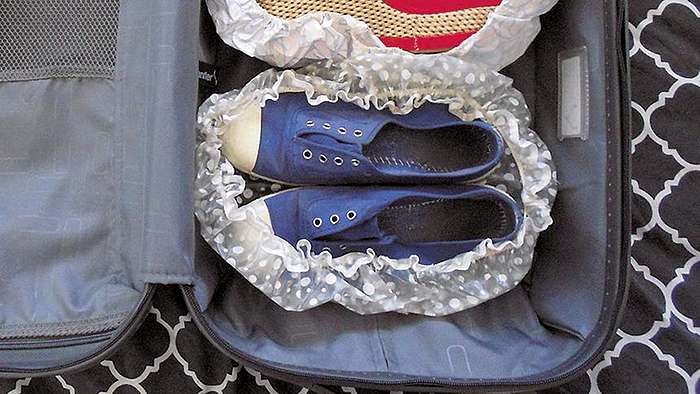 Some travel all the time because of work, and others do it for leisure. These trips might be luxurious if you have the money, but the truth is that you don't need a lot to enjoy a vacation. Luckily, we also have gathered a bunch of interesting hotel hacks that will save you time, money, and make your stay at the local inn much more pleasant. From isolating terrible noises to keeping your clothes fresh, let's discover these amazing tricks!
Click 'Next Page' to discover these tips that will make your trips easier!
NO MORE LEAKY TOILETRIES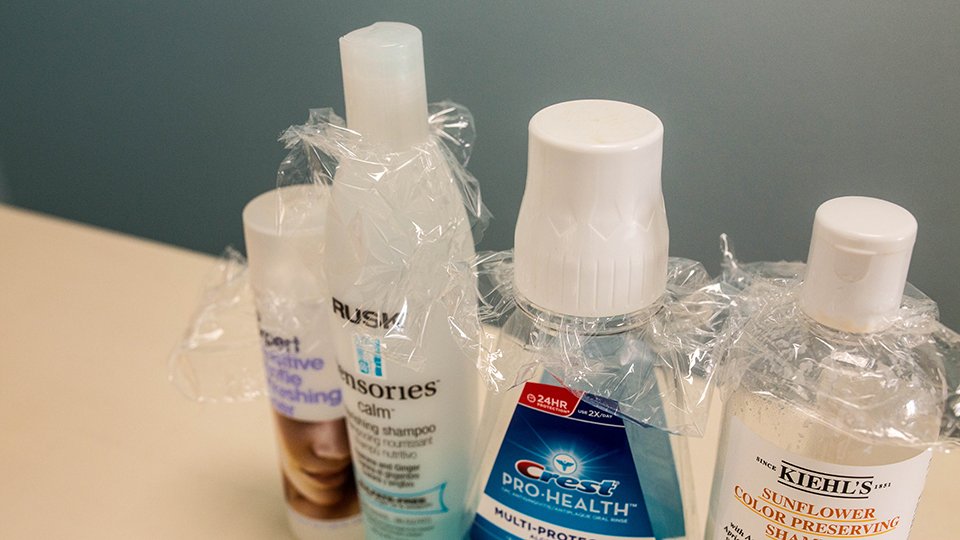 None of us like traveling with toiletries at risk of leaking or exploding in our bag. But you can fix this easily by taking a small plastic bag and screwing it under the cap of your shampoo or soap bottle. That way, all leaks will be prevented. 
Click 'Next Page' to see more of these tips!
WASHING YOUR CLOTHES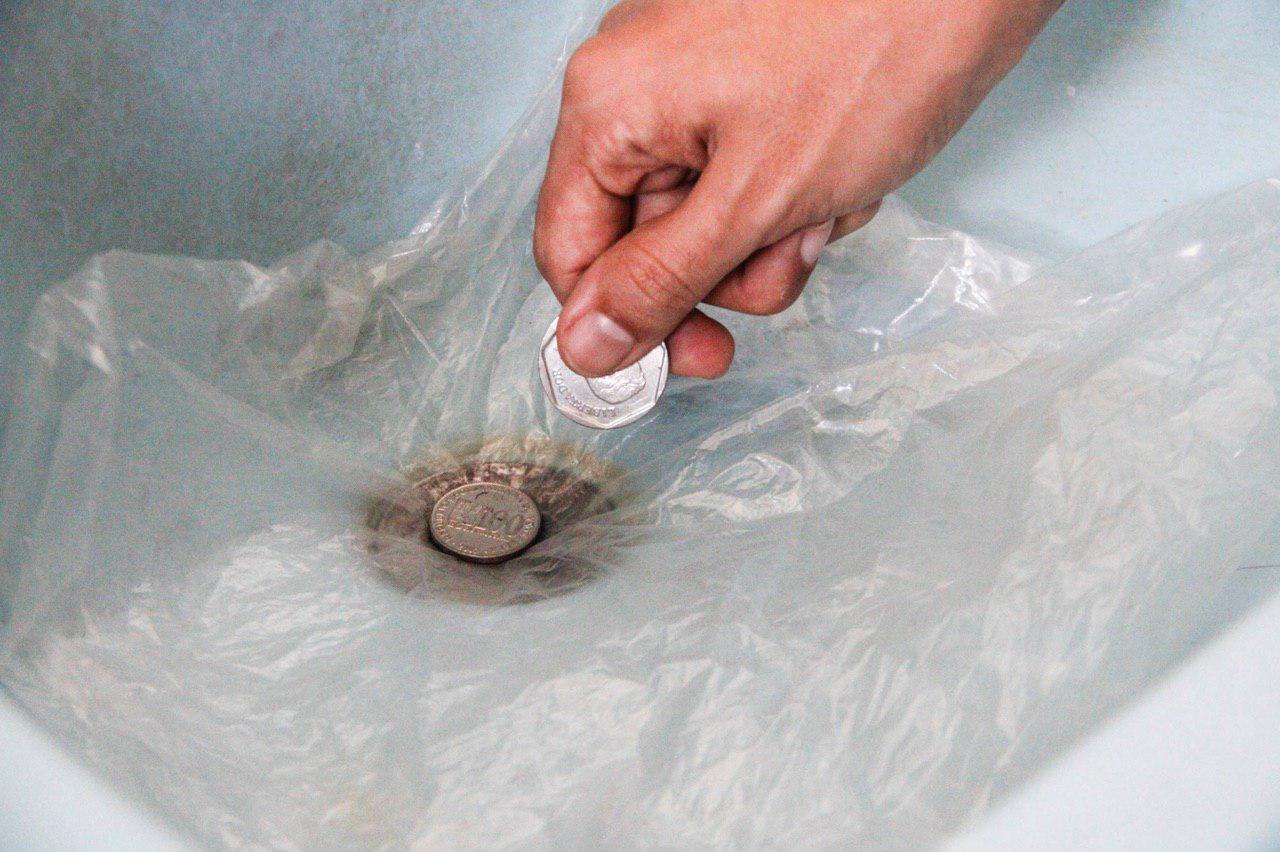 Sometimes, you have to travel with your kids and have the desperate need to do some laundry. However, hotel laundry is horribly expensive and there might not be a laundromat nearby. If it's just a few pieces of clothing, you can just use your sink. You only need some plastic and some coins to seal the drain and wash away!
KEY CARD TIP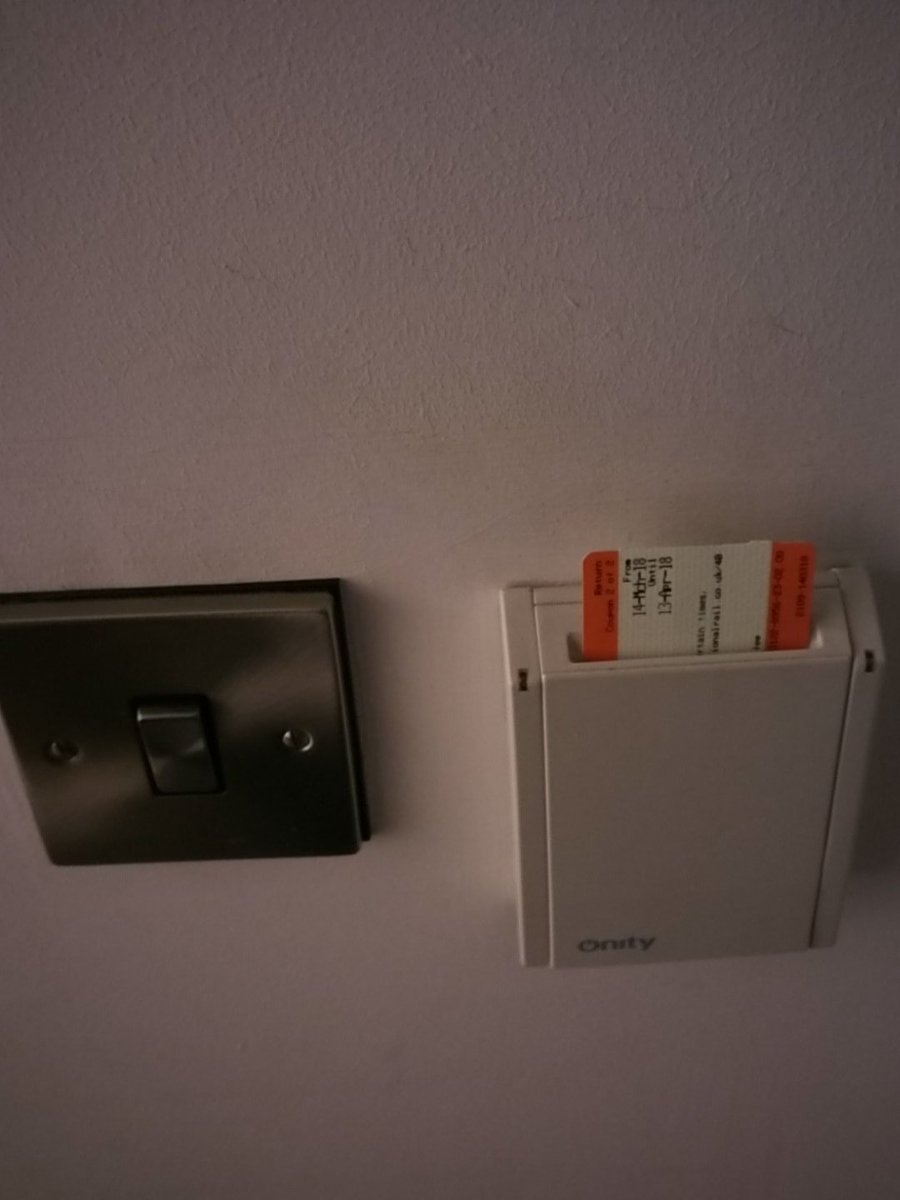 Do you always get annoyed with having to put your key in the room key card slot in order to turn on your lights? Worry no more, because actually, any card will do. Just take your used metro card or anything else of the same size, stick it in the slot, and keep it in there for constant electricity access. 
BOTTLE OPENER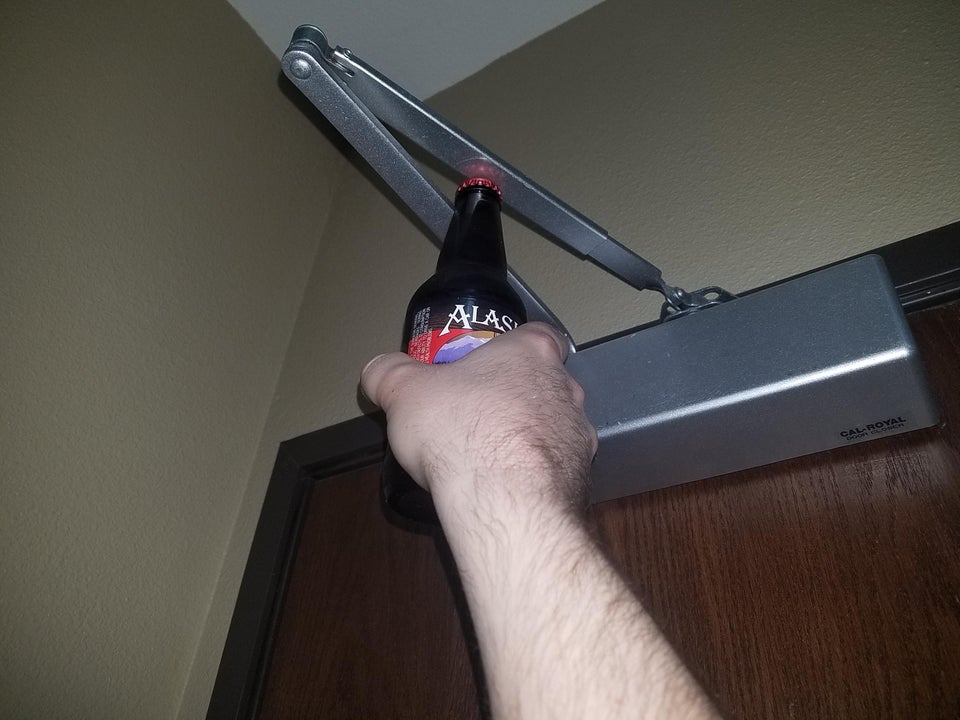 Sometimes, you might feel like cracking open a cold one in your hotel room. But what if there is no bottle opener to be found? You can still enjoy a relaxing evening! Just look at the door closer, it works like magic, and you will wonder why you were even bothered with regular openers. 
NO MORE GERMS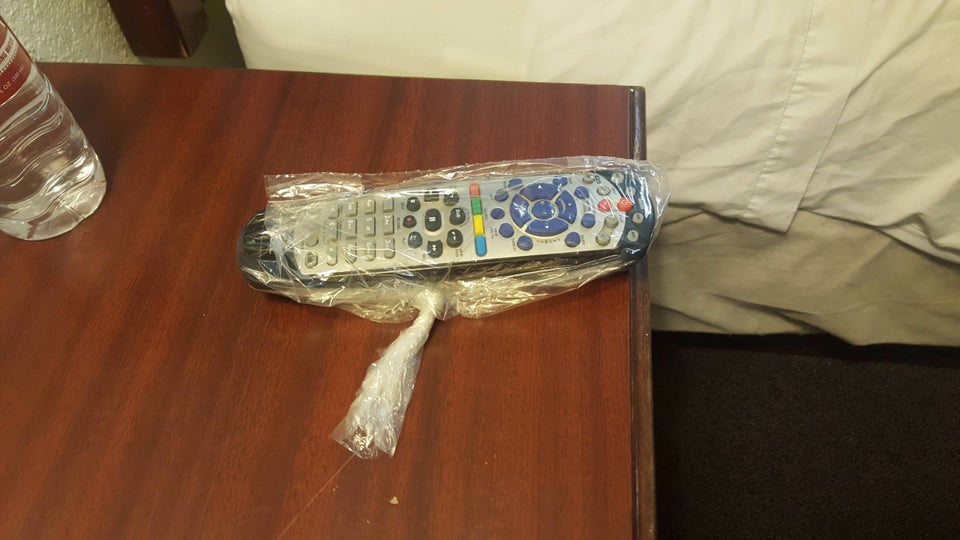 Legend has it that the dirtiest thing in a hotel room is the remote control. Almost everything else is normally cleaned, and the bedsheets are changed, but this item is always the same. Therefore, it's best to cover it with a plastic bag or a shower cap from the bathroom. Germaphobes will be grateful for this hack.
NO MORE NOISE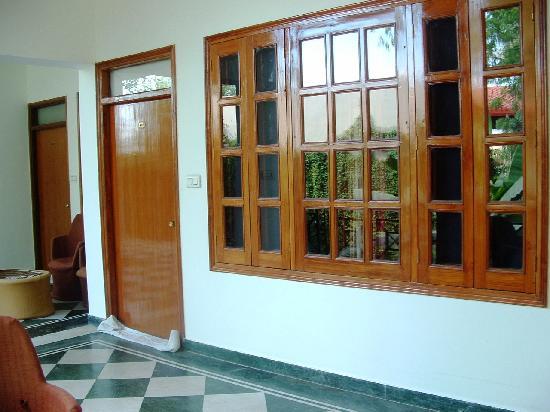 You might be staying in a busy hotel, especially if you're traveling in high seasons like summer. Sometimes, the walls are just too thin, and people can be loud during vacation. You might not be able to switch rooms either. So, the best you can do is take an extra towel and wedge it between the crack by the door. This will help significantly.
A HACK FOR THE DOOR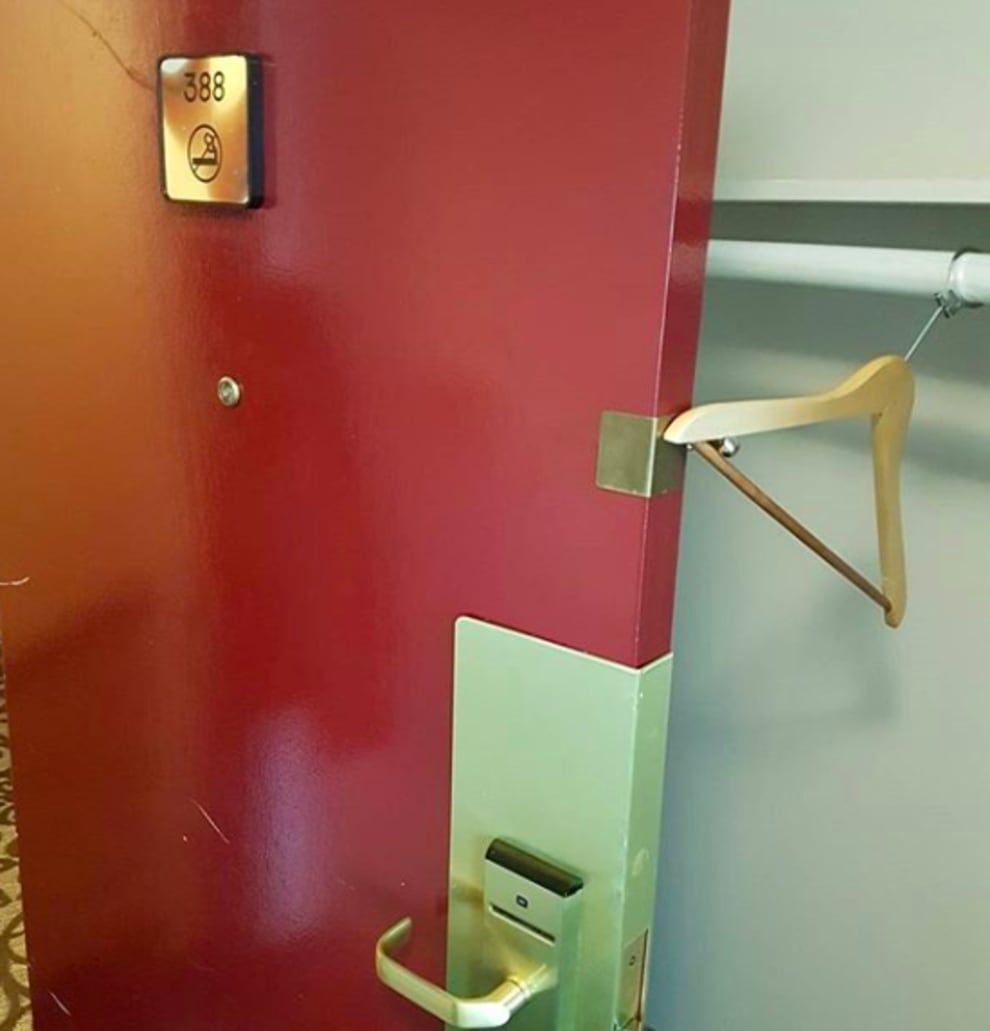 If you are traveling with a bunch of people or have a lot of luggage, it can get pretty annoying to travel back and forth. Luckily, if the door is near the closet, you can use a hanger to hook the door and keeps it open while you try to settle in. Just make sure no one walks into your room in the process.
DON'T TOUCH THE MINIBAR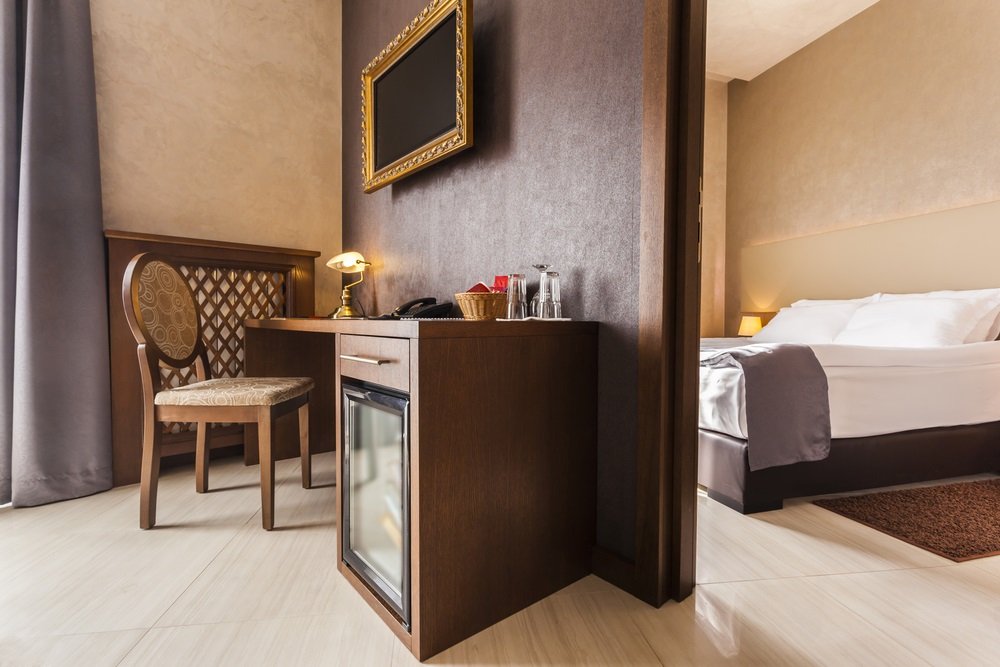 Of course, people know that the minibar is way overpriced. However, most folks have no idea that if they pick a tiny bottle of whiskey or a pack of Pringles, they might get charged too. Some modern hotels have automated minibars that sense this, and they add it immediately to your bill, even if you returned it. Some of them might remove those charges if you can prove that you didn't consume the products, but beware!
COMPLETE DARKNESS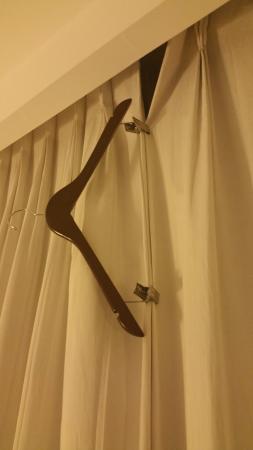 When you are in an unfamiliar place, you might have trouble sleeping, especially if the lights of this new city are too bright. Most of the time, you won't be able to arrange the curtains so there is no gap in between. However, you just need to grab the pants hangers from the closet and press the drapes with the clips to keep them shut.
TAKE CONCIERGE RECOMMENDATIONS WITH A GRAIN OF SALT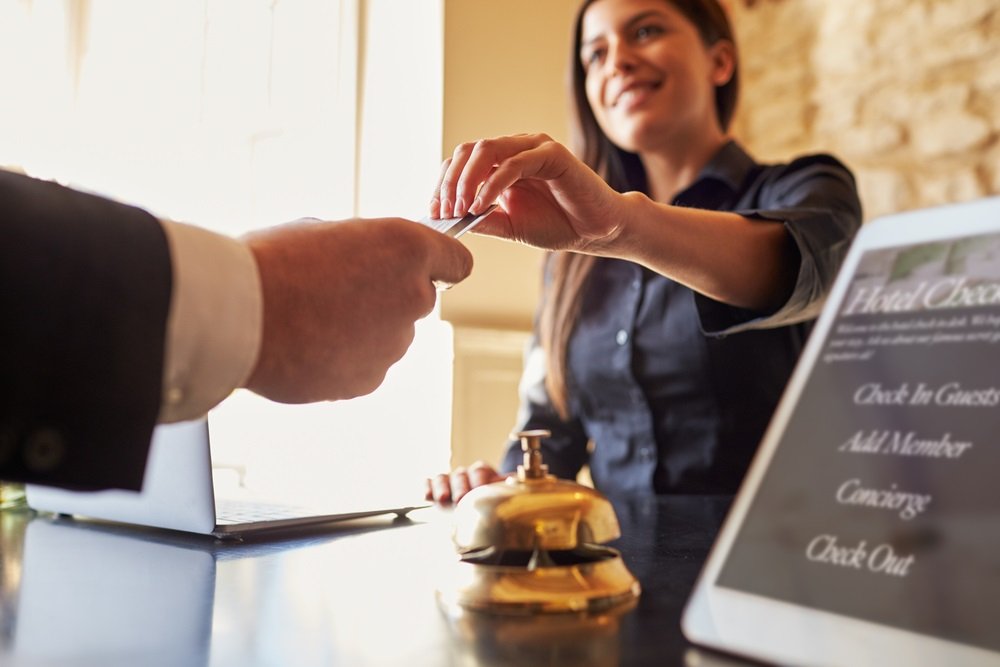 Of course, asking the staff for recommendations is a great way to experience the local color, but it's not always an unbiased opinion. The hotel owner might actually own a restaurant or a bar in the area, and employees will always lure you towards them. It's best to do your own research and then ask them about the places.
STAY FOR A LONG TIME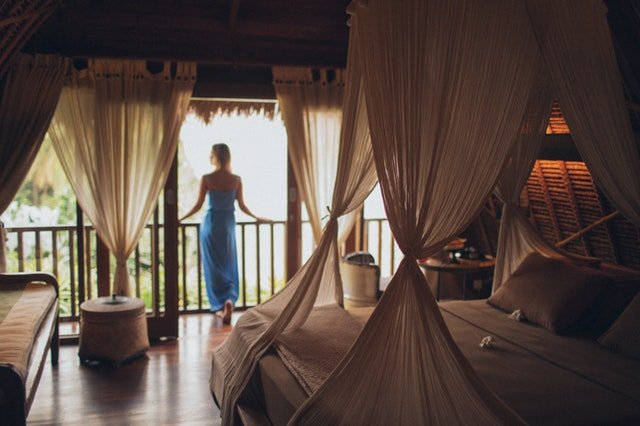 Erin Bender from Travel with Bender says that if you have to stay somewhere for more than a week, you can call the hotel in advance and ask for discounts. Apparently, it's much better to keep one guest for longer, than to get a new one.
ADDING SOME HUMIDITY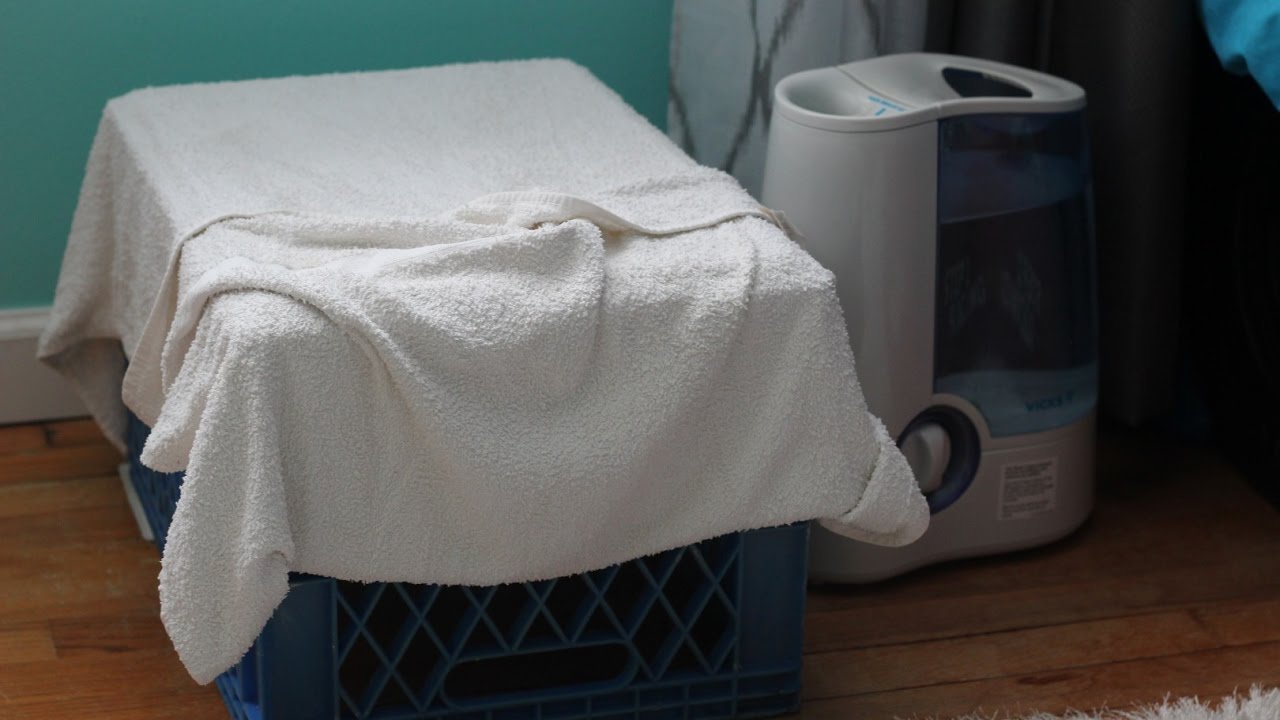 While some people might hate humidity during their travels, anyone who has spent time in a hotel room probably knows how it feels to be dry. However, you can fix this easily by using a suitcase rack and putting a damp towel on top. Now, just put the rack by the radiator so that you won't shrivel like a raisin in the sun.
NEVER PUT YOUR BAGS ON THE BED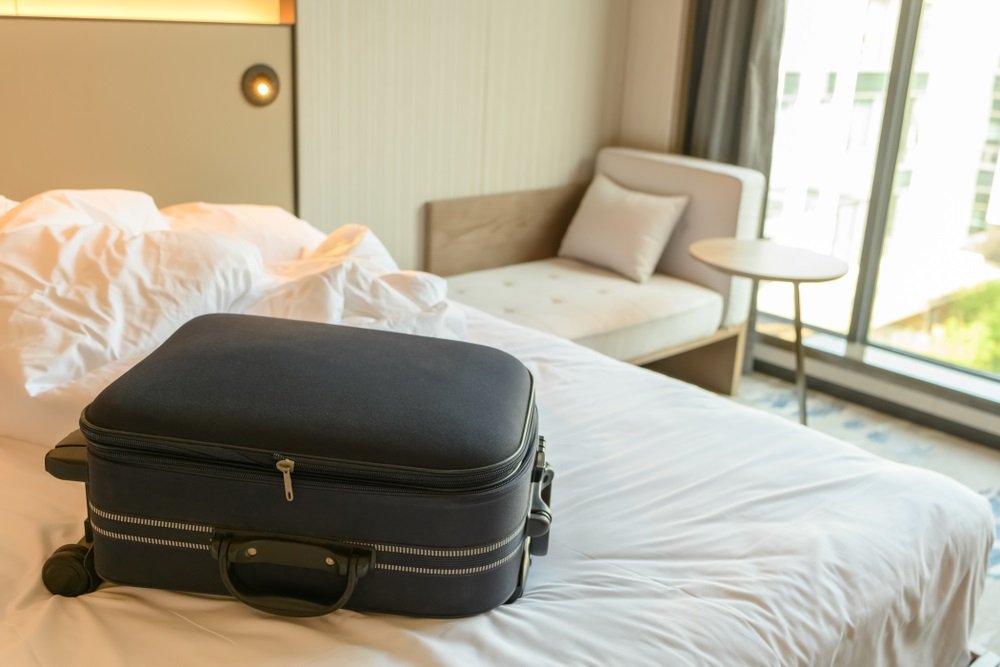 Unfortunately, bed bugs are one of those things that come along with constant travelings. These critters are even worse than mosquitoes, and they can catch a ride back to your house through your luggage. Therefore, it's best to keep them by the bathroom. Then, check out the bed, the chairs, or the couch in the room. Do it even if you're at a 5-star hotel.
ASK THE FRONT DESK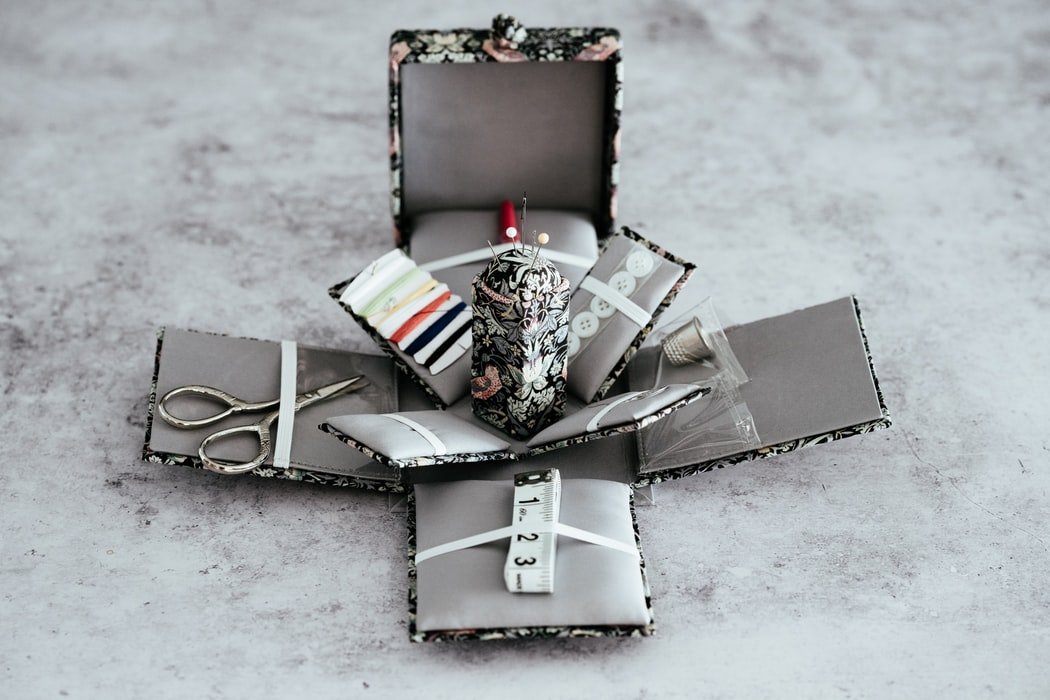 Some people might panic while packing, but you don't need to worry if you forgot something. Many hotels have everything you could possibly need, and it's not just free soap or shampoo. Many establishments have hair straighteners, and some even have some video game consoles for children.
CALL IN ADVANCE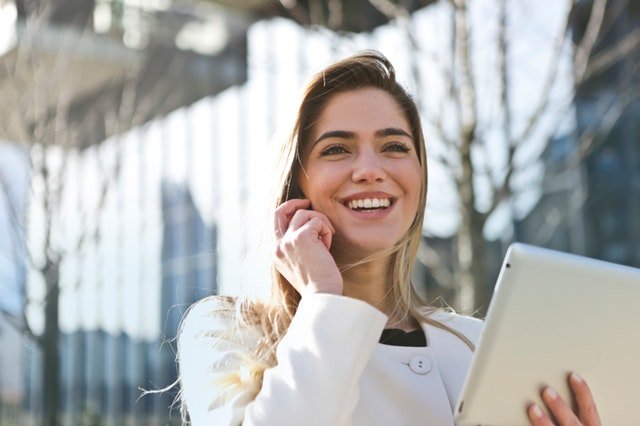 Even if you don't know the general manager because you are trying out a hotel for the first time, it's always a good idea to call in advance. Professional traveler Mick Richard is the founder of Vagabondish.com, and he explained, "This works especially well with mom-and-pop hotels or smaller chains."
DISCOVER A SECRET HOTEL ROOM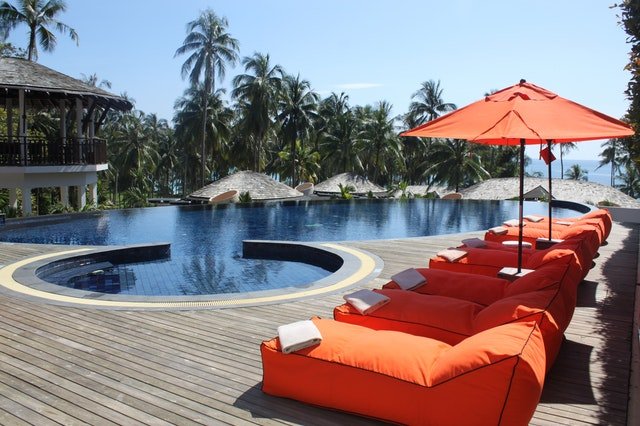 You might be wondering what a secret hotel room is. Well, they are rooms sold at lower prices because the establishment doesn't want them to be empty. However, the catch is that you won't know which hotel you would like to stay in. These places offer discounts from 20% to 50%. You can check out LastMinute.com's secret hotels and Hotwire's hidden offers.
DON'T ABUSE ROOM SERVICE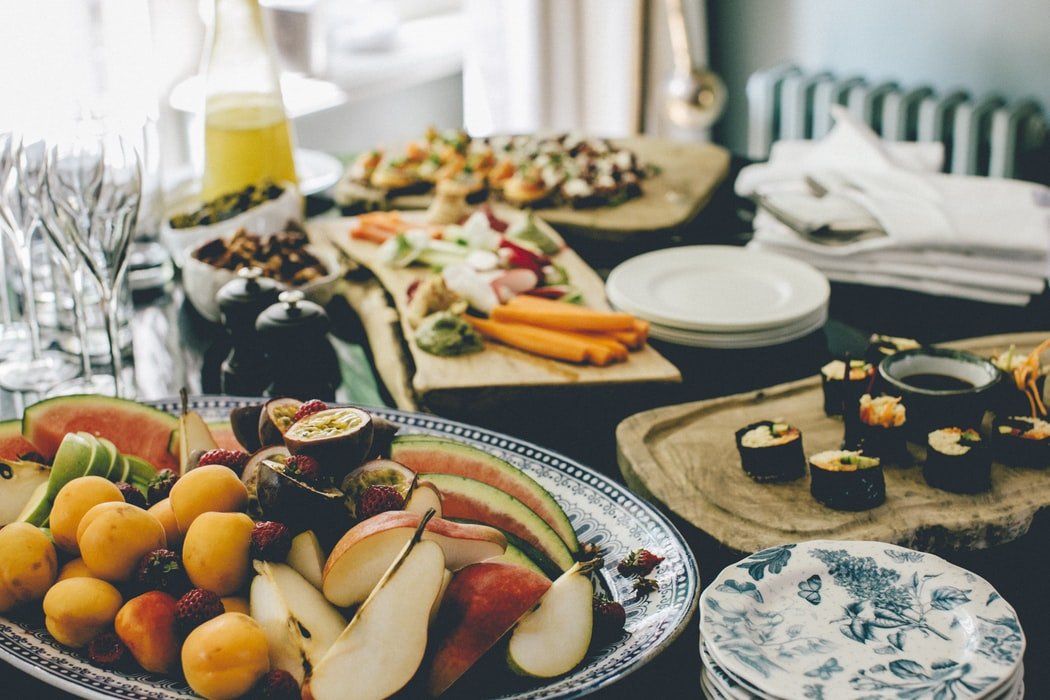 It might be nice to get room service every once in a while, but unfortunately, it can be very expensive in the long run. It would be better to pack things like ramen for your room if you don't want to eat out. You would be able to boil water in the coffee maker easily. Also, carrying some portable appliances can be helpful as well.
MAKE A RESERVATION FOR ONE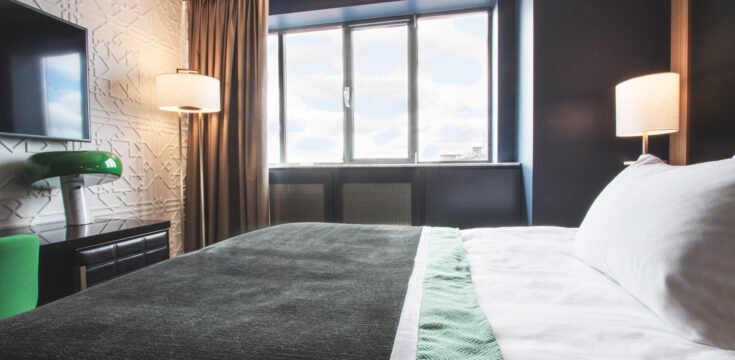 According to one Redditor who is a hotel manager, you should always make a reservation for one adult no matter how many people are staying in your room. Most hotels will charge more for more people staying there, and the hotel staff won't notice or care when you show up. Some of them don't even look.
TRANSFER THE MILES FOR YOUR REGULAR CREDIT CARD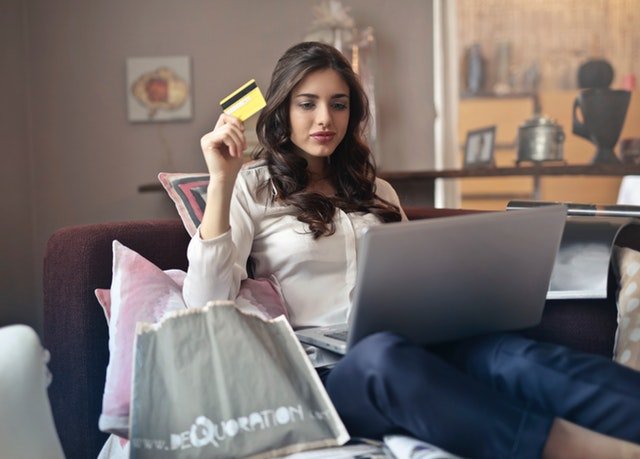 Kepnes signs up for the bonuses at hotels, but he also recommends universal miles, especially travel rewards credit cards. That way, you can move your accumulated points to airline and hotel systems. "You can transfer those points to hotel loyalty programs and redeem them for free rooms."
THE SHOWER CAP IS IMPORTANT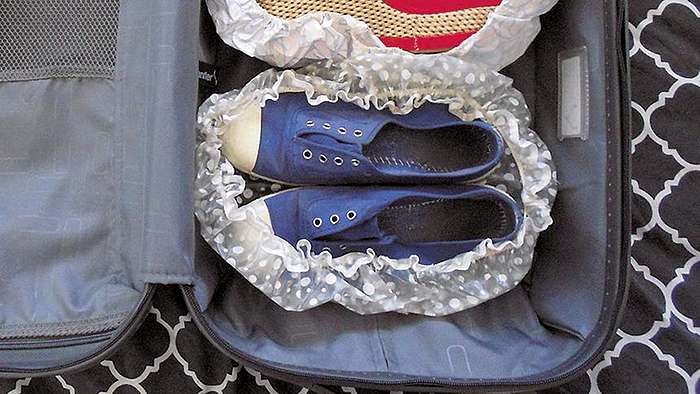 Although not everyone uses a shower cap, you can actually use the one provided by the hotel for other things. If you forgot to bring bags, you can keep your dirty shoes inside them to avoid damaging your clothes. They can also be used to cover the remote control if you're afraid that it might be too dirty.
GET STATUS AT CHEAPER PLACES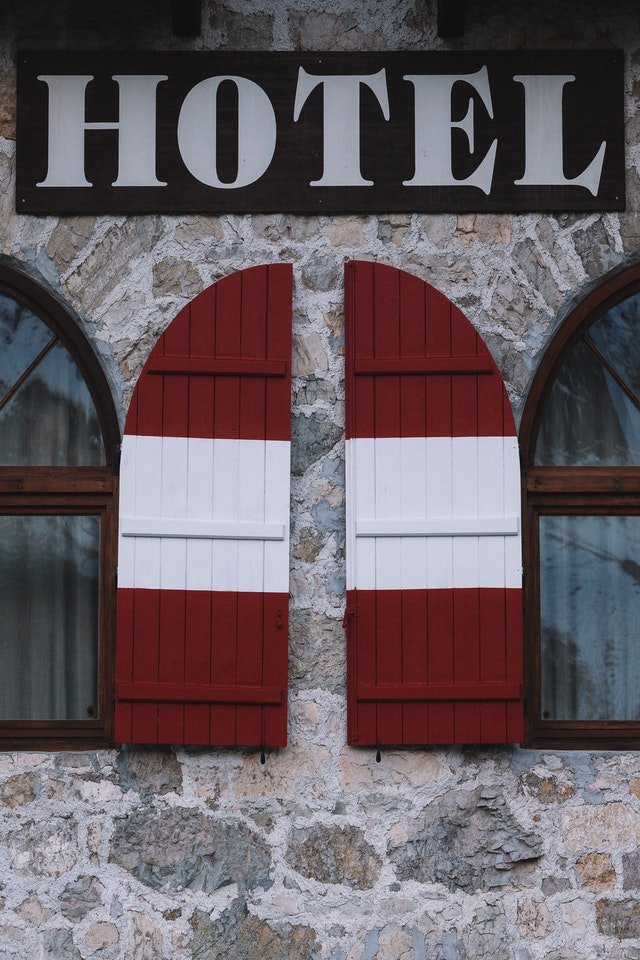 When you're starting out with the status, Elizabeth recommends focusing on one brand, and this doesn't have to be expensive. "Most hotel loyalty programs are based on nights, not dollars spent. If you need X number of nights for status in a particular program, consider short one-night stays in a 'lesser' property to achieve status for fewer bucks."
ALWAYS PACK THE NIGHT BEFORE LEAVING
There's really nothing worse than forgetting something in the hotel room, especially if you're traveling aboard. You will never get it back. Therefore, it's better to avoid packing in a rush on the day of departure. It's better to just leave everything organized, as you are probably constantly exhausted from your travels.
SEARCH FOR BUSINESS HOTELS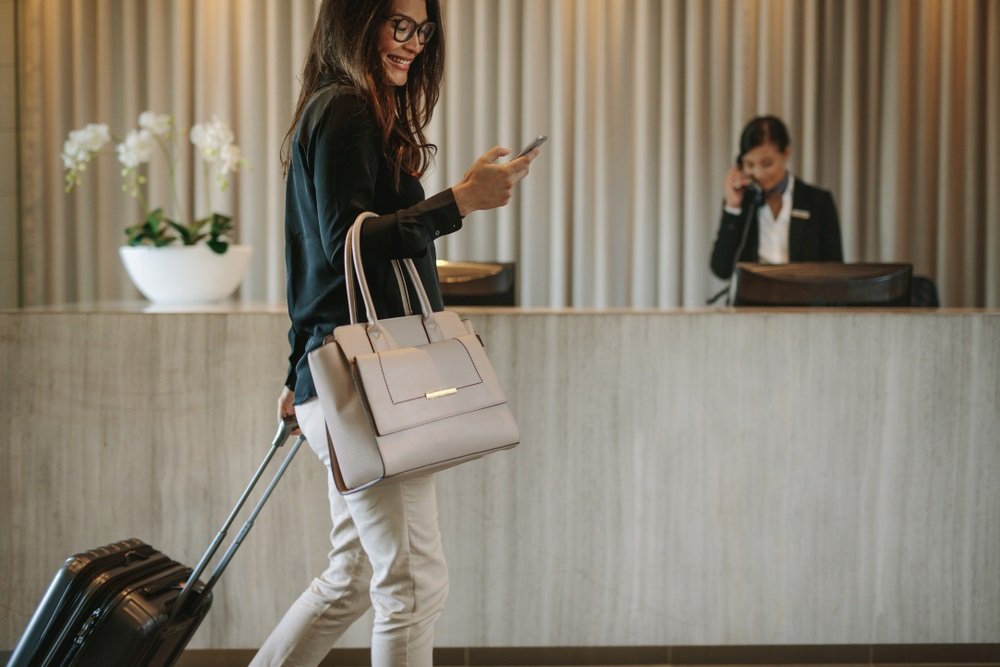 Jeanette Pavini from Coupons.com says that many business hotels actually have better offers than popular, commercial ones. This is even truer if you are visiting Europe, and it's because many of these establishments don't have a lot of business during summer – when everyone's on vacation – or even the weekends.  
CHECK OUT BIDDING SITES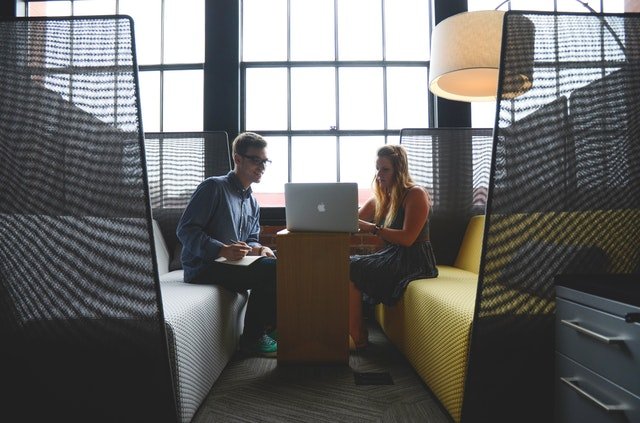 Pete Heck from HeckticTravels.com and his wife have traveled all around the world since 2009, and they find discounts thanks to bidding sites. "We are recent converts to Priceline.com and Hotwire.com — two sites that have allowed us to save big money on hotel rooms. While we never know the exact hotel we will be staying at before we book it — we only choose by location and "star" rating — their prices are deeply discounted and we have never been disappointed."
NEVER GO TO THE HOTEL BAR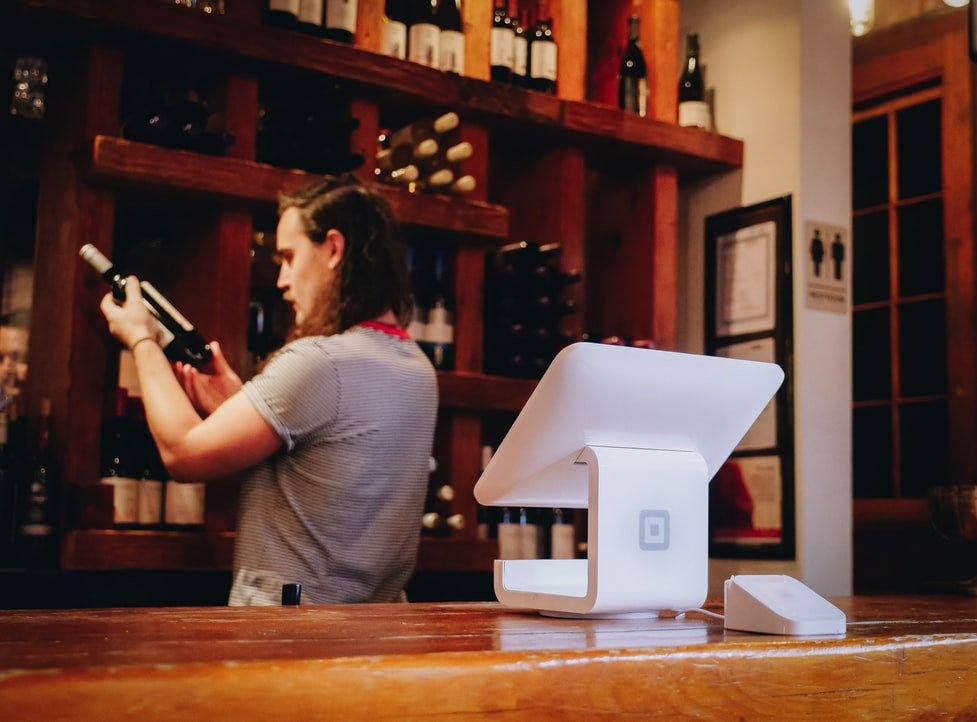 If you want to get out and enjoy a drink, it's best to avoid the hotel bar. You will save a bunch of money by going to a regular place in town. You might also meet some of the local folks, instead of the tourists you always see in hotels. It's just a better experience overall, and you won't have to pay for an overpriced beer.
ALWAYS REQUEST THE CORNER ROOM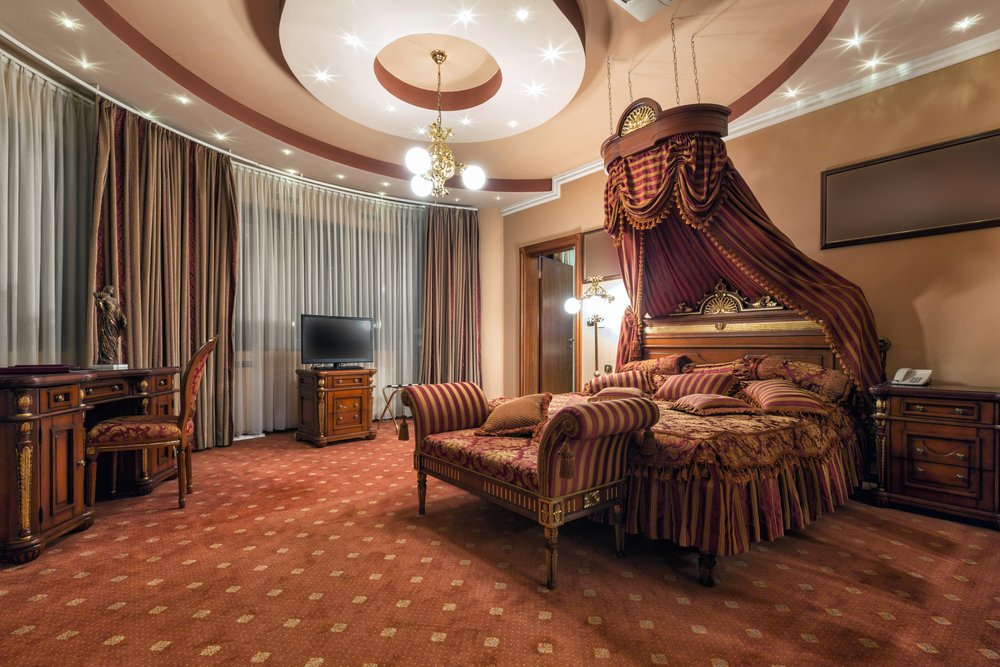 Another interesting recommendation from traveling experts is that you should always try to get a corner room because it's bigger. Basically, you get little more space for the same deal. Furthermore, you are asking for an upgrade, it's better to do it when there are no other guests within hearing distance at the check-in desk.
USE GROUPON FOR LAST-MINUTE TRAVELS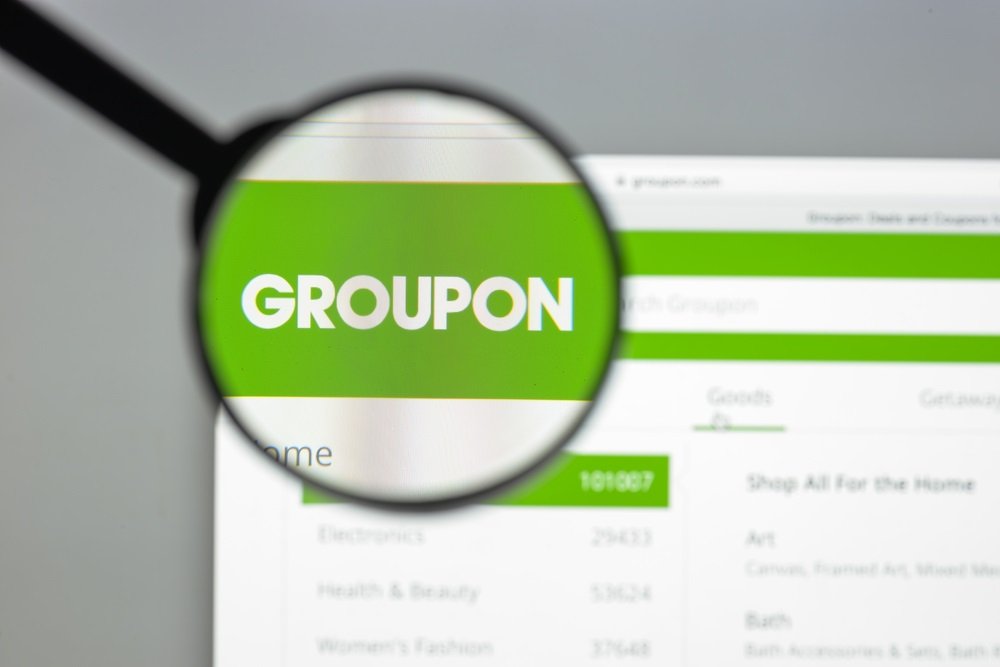 If you don't mind waiting until the very last moment, you might be able to use Groupon to get discounts for bookings. Kristin Addis is a blogger at Be My Travel Muse, and she explained, "You can get a room somewhere like Las Vegas the day of or the day before for much, much less, but of course you must be very flexible!"
IT'S BETTER TO CHECK-IN AT THE END OF THE DAY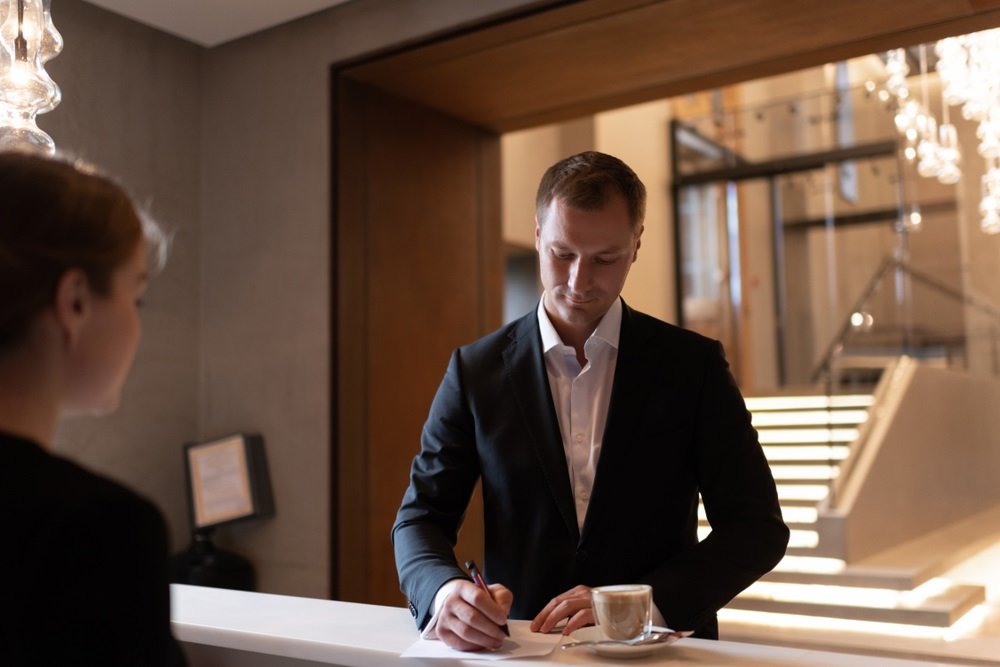 People looking for an upgrade also have to consider checking in by the end of the day. Pavini says that by that time, the hotel knows how occupied they might be, and if any upgrades are still up-for-grabs, they are more willing to offer them. We always thought that it was the other way around!
TRY OUT A NEW HOTEL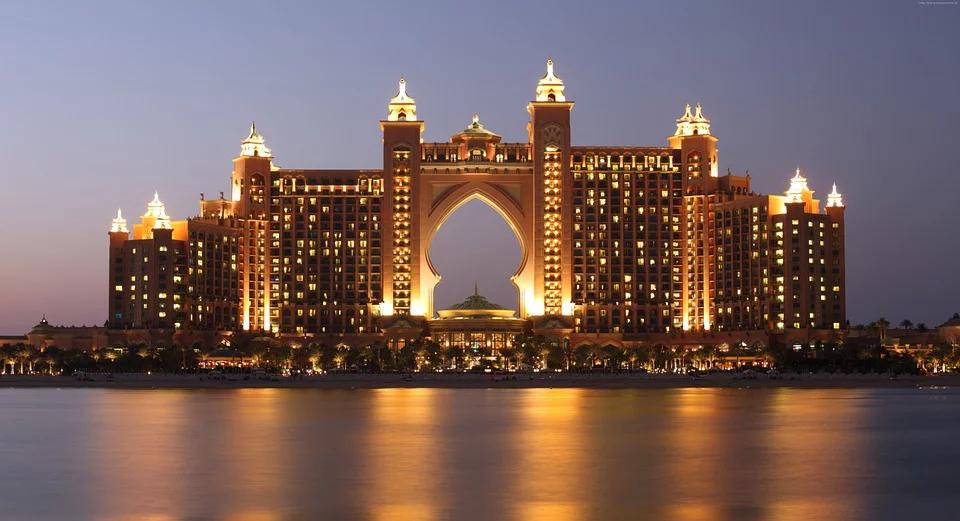 Another interesting recommendation from Pavini is that travelers should try to check out newer hotels. This might seem counterintuitive because newer places might be more expensive, but more often than not, these establishments have lower prices. The fact is that they probably haven't built enough loyal clientele yet.
YOU CAN ACTUALLY HAGGLE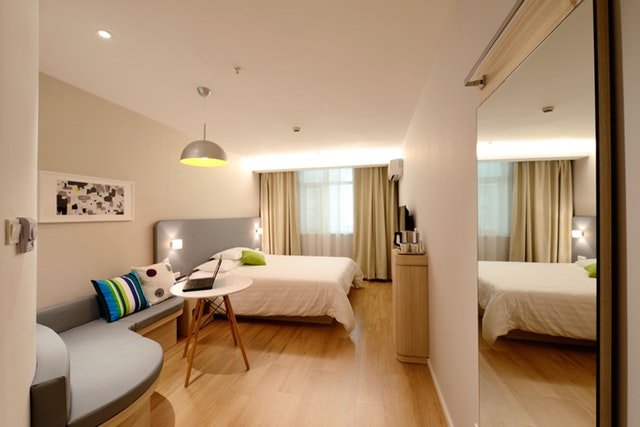 According to Travel + Leisure, you might actually be able to haggle the prices a bit. You might get a fair deal by using auction tools from some websites. "We love Priceline's Name Your Price auction tool, which lets you propose a rate to properties you're considering. Equally worthwhile is BackBid. Use it to submit the details of an existing, refundable reservation, and similar hotels will try to outdo one another on savings." Also, check out Roomer.
FIND BUNDLE DEALS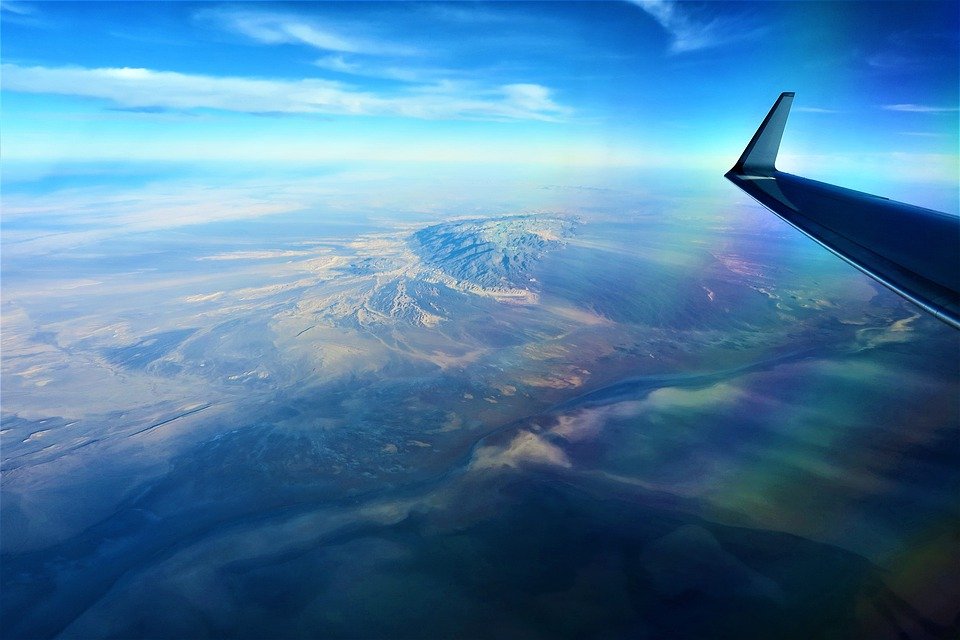 Another amazing way to save some money during your hotel stay is to try and look for bundle offers. People recommended buying your flight ticket and your hotel reservation in one go. Some sites have a lot of deals if you choose this method, and it can truly be a blessing if you find the right one.
CHECK TO SEE WHERE PRICES ARE CHANGING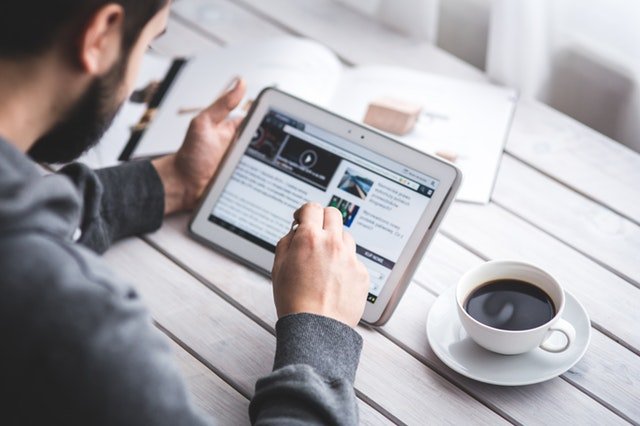 While some people have to go somewhere specific, adventurous travelers might be looking for their next destination without a plan in mind. If that's the case, you have to check out Hotels.com's Hotel Price Index, which also details where hotel prices are changing. These results come from their bookings and how much each client paid for their stays. You might end up with a better plan after all!
ORDERING FOOD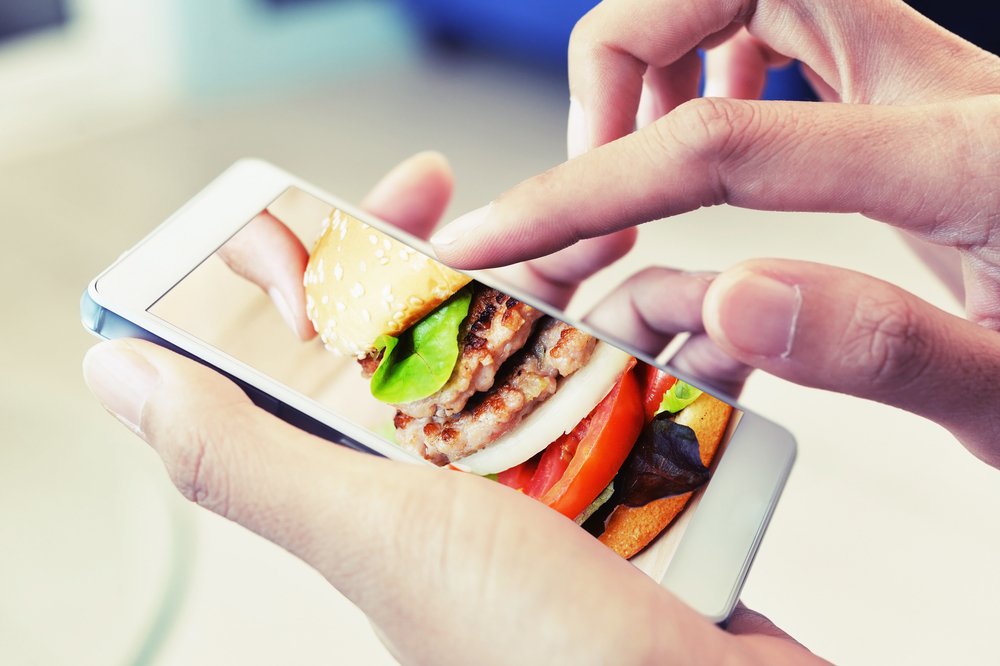 Even if your hotel room happens to have a kitchen, mini-fridge, sometimes you just want a hot meal, without having to cook nor go outside. However, hotel room service is also rather expensive. But, don't fret because you can just order delivery from your favorite place just like you do at home. If you are in a big city, it will be even easier to find your favorite spot.
CHECK APPS ALSO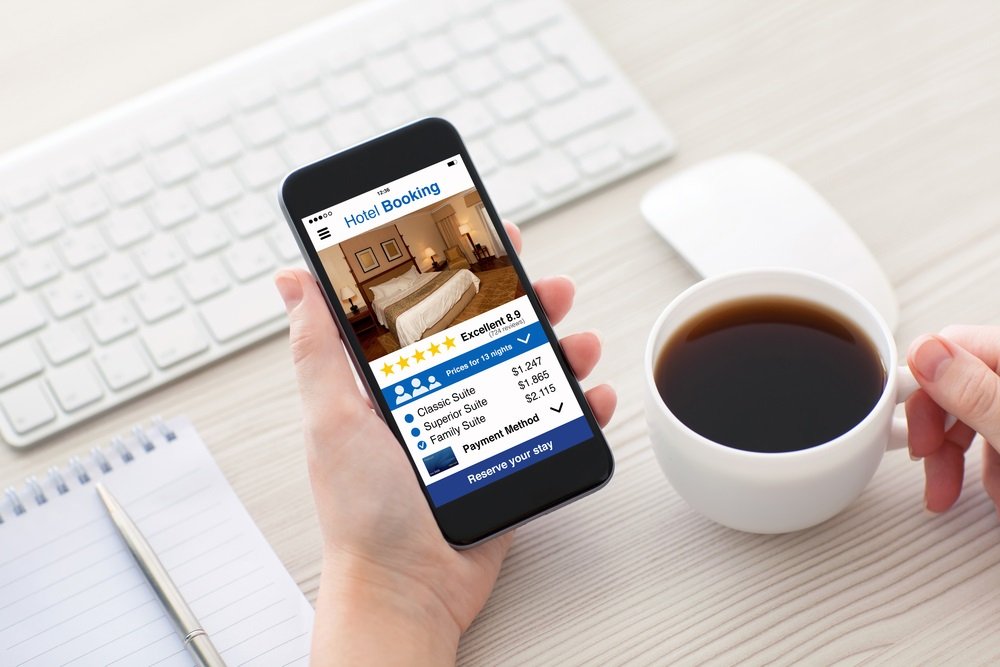 While websites are a great option, apps are also amazing for discovering discounts and better deals. There's one called Hotel Tonight where they always have updates on last-minute offers, and loyalty members will receive access to secret prices during the peak booking times such as weekends. Explore all the possibilities!
REMEMBER THE "RULE OF THE OPPOSITES"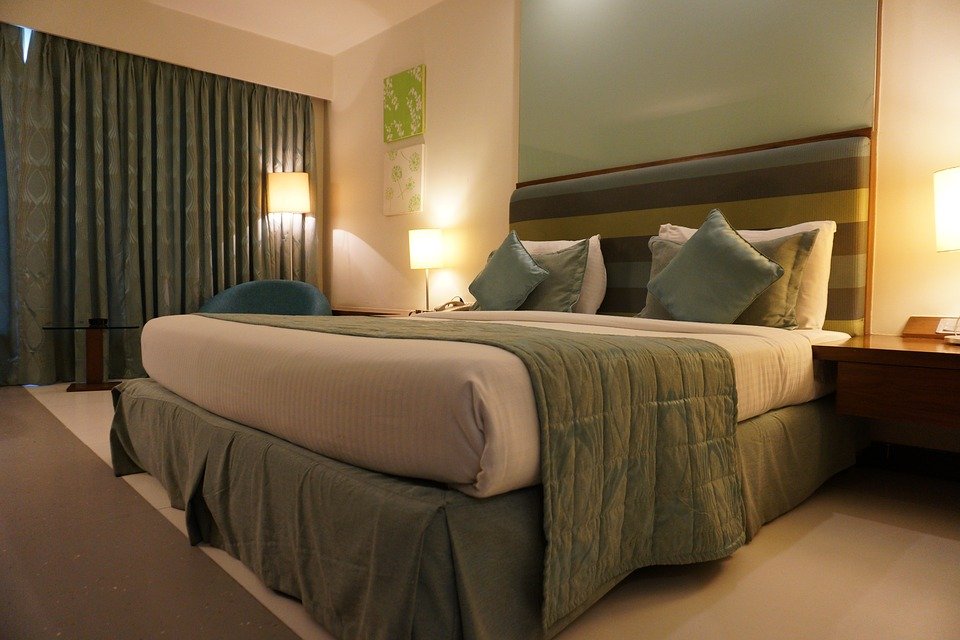 Chery Rosner from Stayful says that you have to book on "the opposites". This means that you have to do so when no one else likely will. Normally hotels in business areas have amazing offers for weekends because most people won't use them. Meanwhile, resorts also have awesome savings during weekdays.
ASK FOR AN EXTRA KEY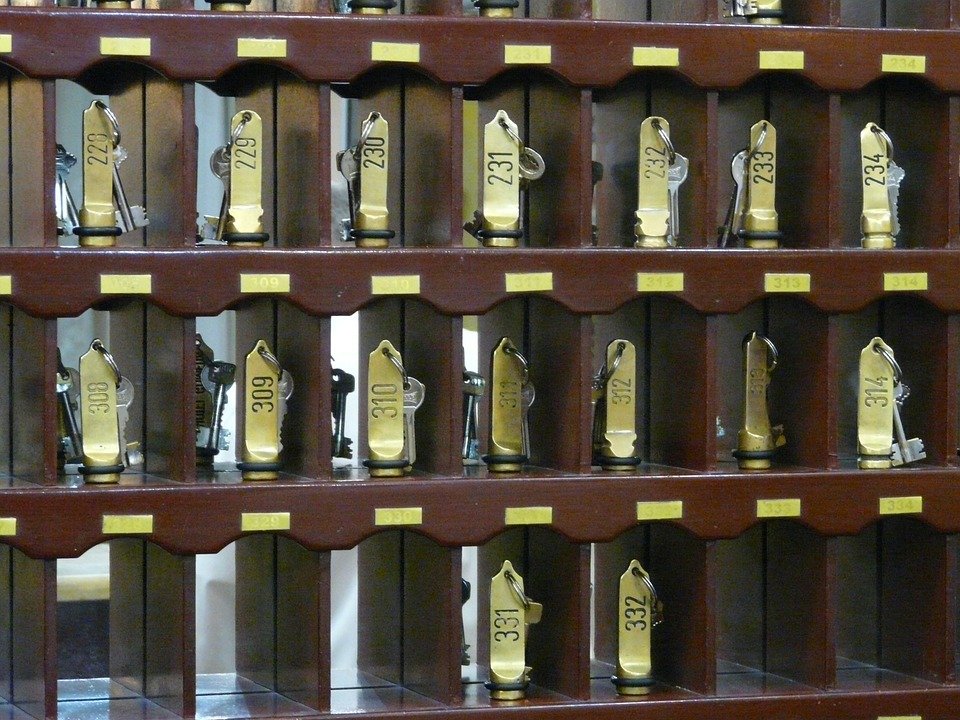 Often times in modern hotels you will have to leave the key in a slot to keep the power on, but if you don't want to turn everything on and off every time when you leave, you can always ask for an extra key. That way, you can keep that one in the slot and leave the room without a problem, and your room will remain cool all day.
THE MUSIC OF YOUR LIFE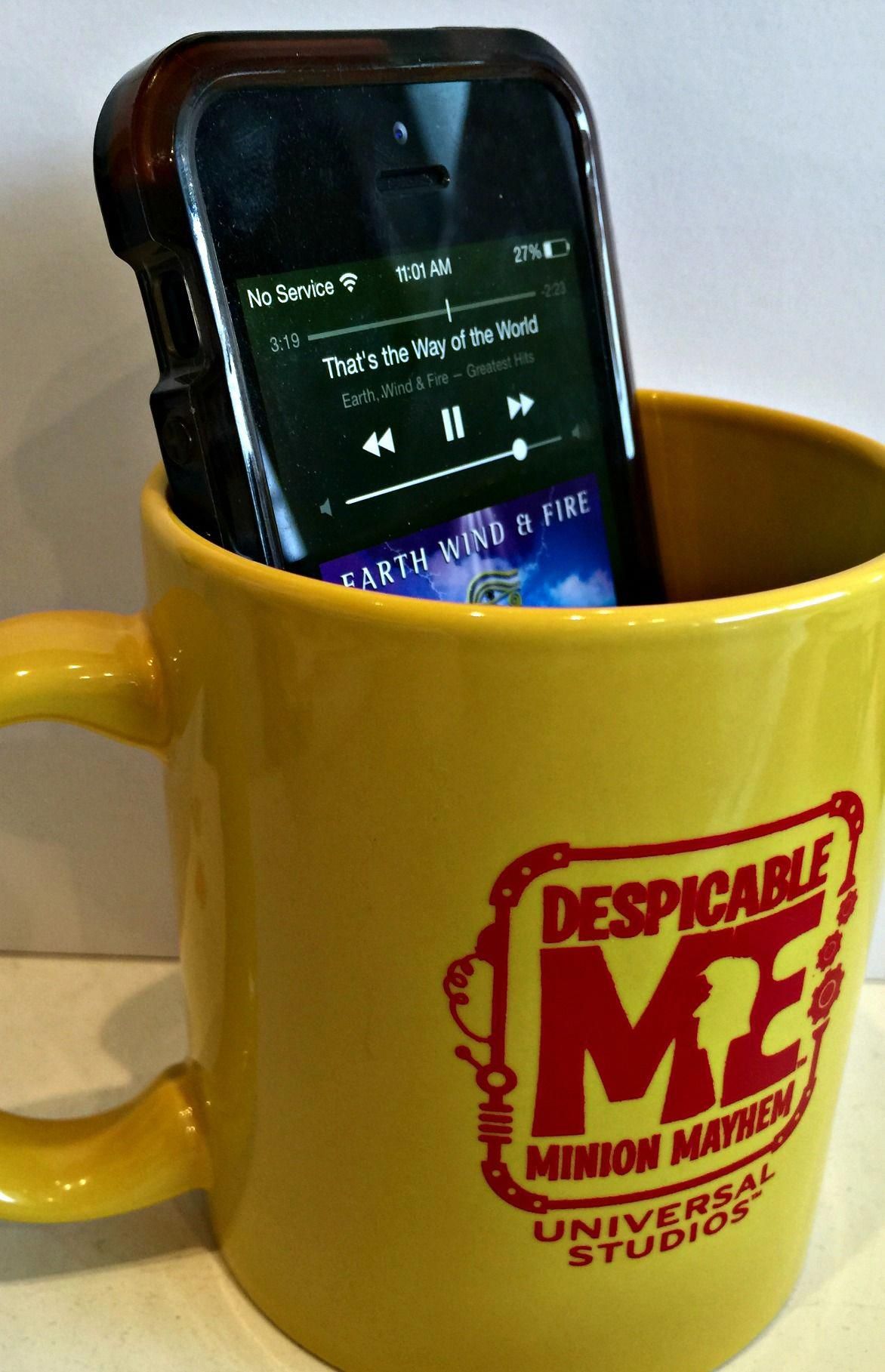 While traveling, you cannot pack everything you want, only the things you absolutely need. Going on a trip and not having music is unbearable, but bringing a speaker is simply too impractical. However, you can make your own makeshift speaker in the hotel room. All you need is your phone and one of the mugs in the room.
NEVER LEAVE VALUABLES LYING AROUND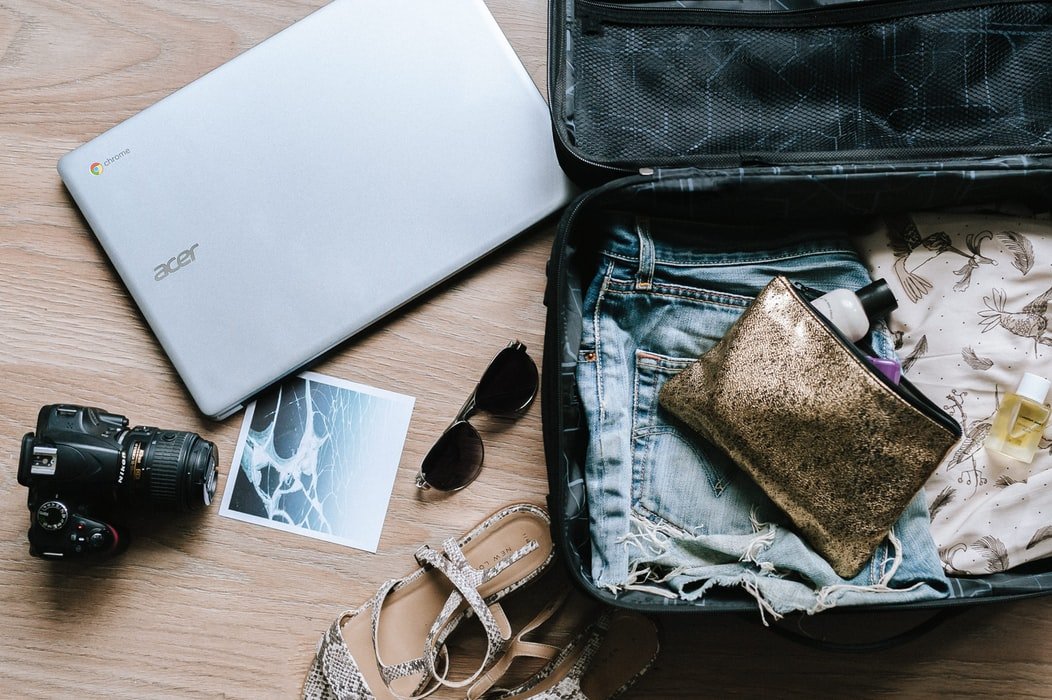 Of course, you should always travel with the bare essentials, but some people need their laptops for work and other things. However, you should never leave these things lying all over the room when you leave. It's better to leave them hidden in your suitcase among all your clothes, stick the bag in the closet, and add a pair of undies on top of it. That might discourage would-be robbers.
VERIFY EVERYTHING INCLUDED IN THE PRICE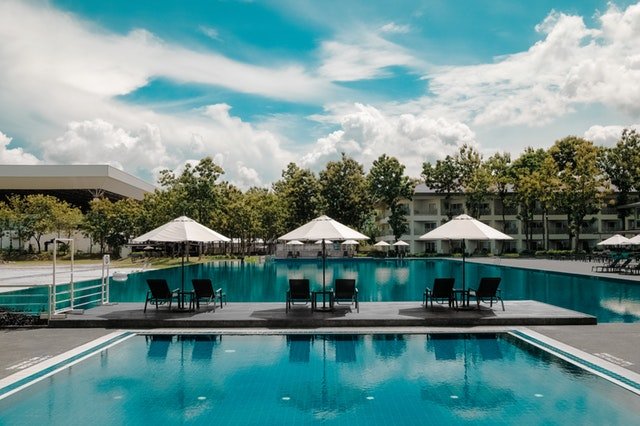 No matter how you booked your hotel, you should always take a look at what comes with the room and your stay. Some hotels actually have a resort fee, and other charges for things like Wi-Fi, the use of the gym, and breakfast. In some cities, parking at the hotel can be incredibly expensive. It's better to know before you're handed a massive bill!
EATING IN WITH THE FAMILY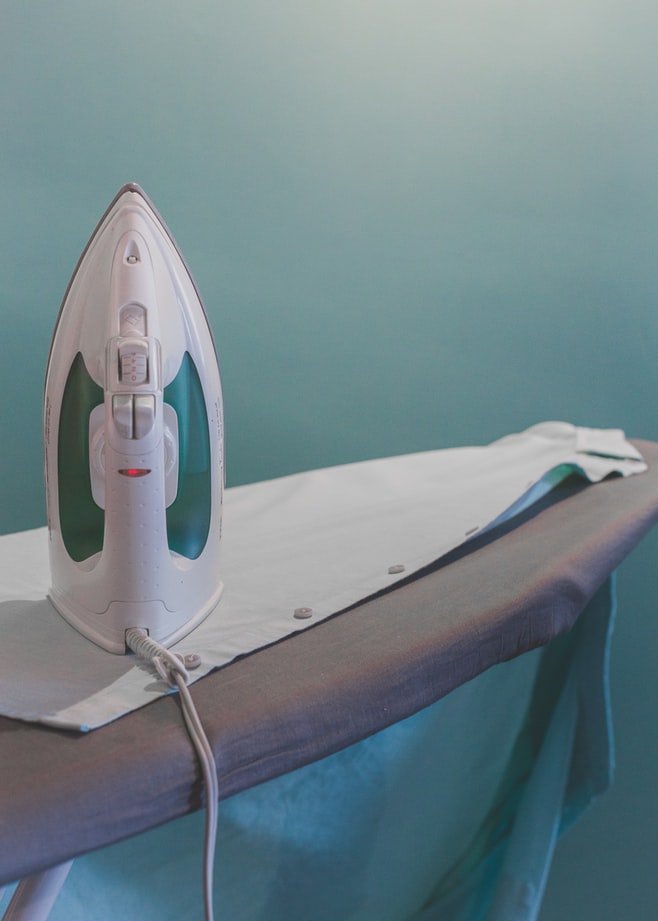 Unfortunately, traveling with family can get expensive and especially tiring. So, if you're planning to eat in your room and don't want to make a mess, you can always use the ironing board. Just place it in front of the bed with a towel to avoid dirtying it. Now, you have a table for your children.
BEWARE OF THE ROOM'S DRINKING GLASSES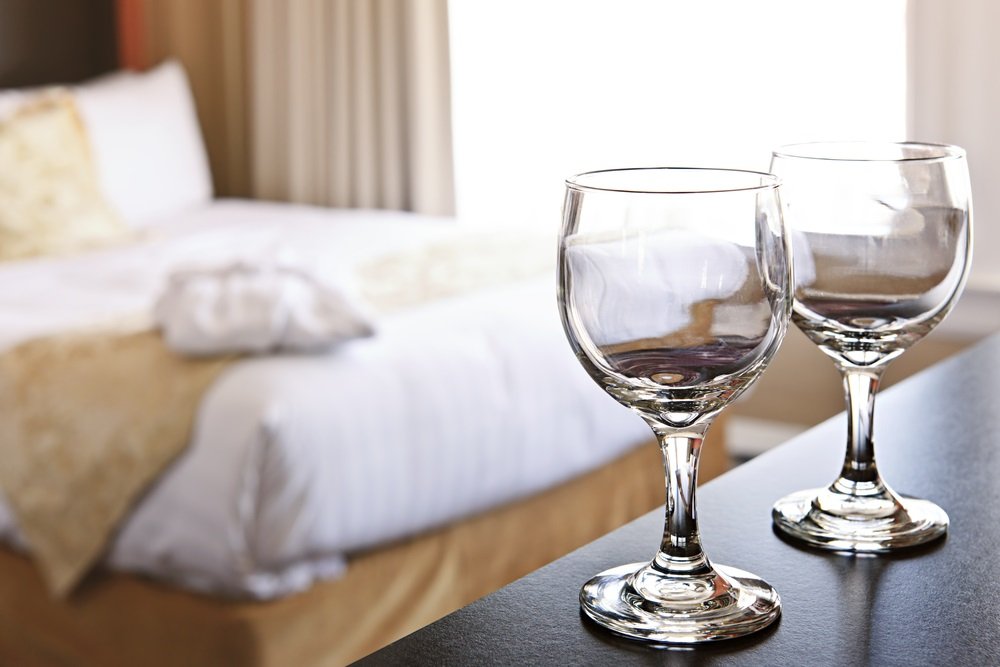 Generally speaking, the glassware in the room is cleaned for every new client. However, some hotels don't even have a restaurant. So, how are they cleaning them? Using their hands or some soap at the sink? It's better to give them a thorough washing yourself when you get to the room. At least, smell them and check for dirtiness.
COOLING THE ROOM
While a lot of hotels have air conditioning, especially if they are new, you might discover that there are plenty in Europe, for example, that don't have it. If you find yourself in a room without one, and it's just too hot, all you need to do is wet a towel and put it on the open window. That way, the breeze will blow in with cooler air.
SPEAKING OF AIR CONDITIONING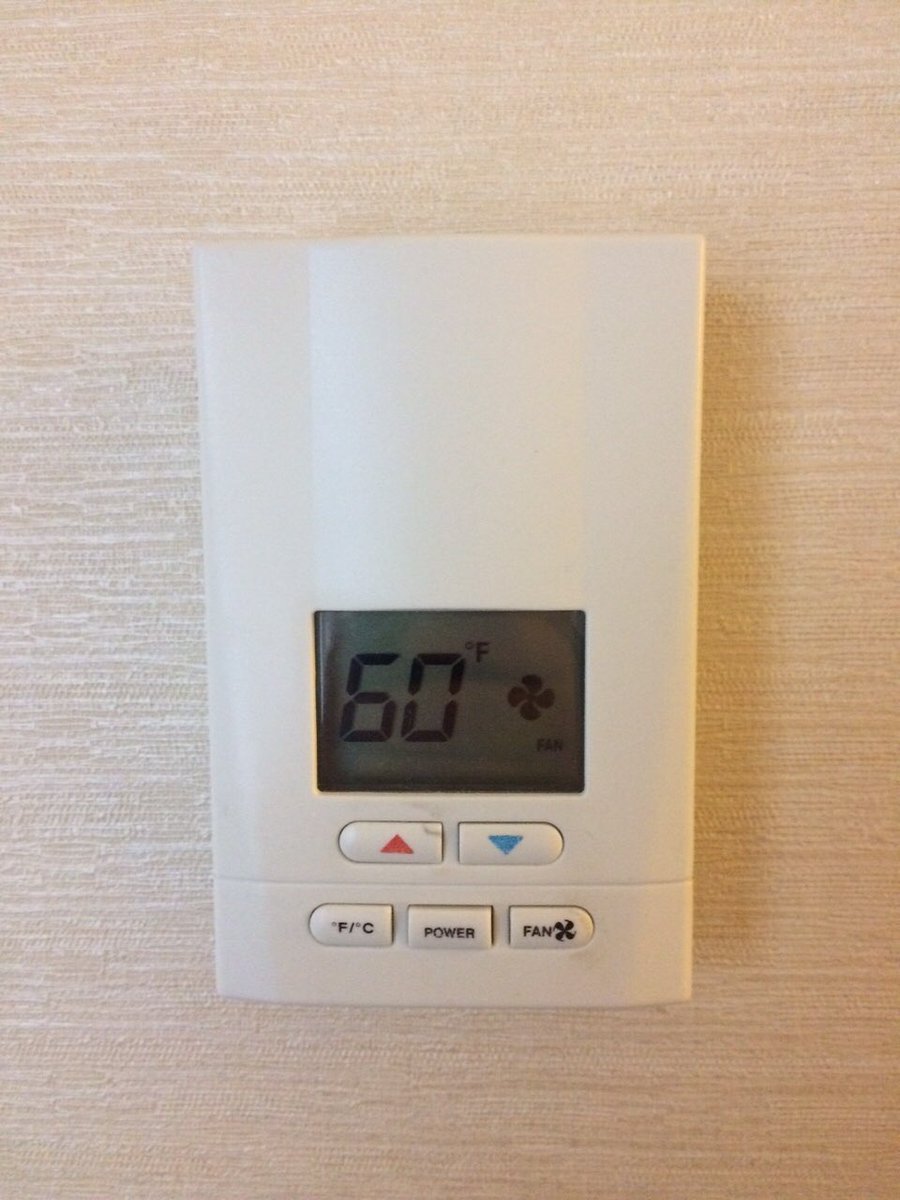 This is a good one, and it's not something you'd just know. According to Lifehacker, you can adjust your room's thermostat if it isn't normally adjustable. Hold down the "display" button while pressing the off button. Next, keep holding the display button, but release the off button and hold the down arrow. This should give you access to the temperature controls.
TRY OUT A HOSTEL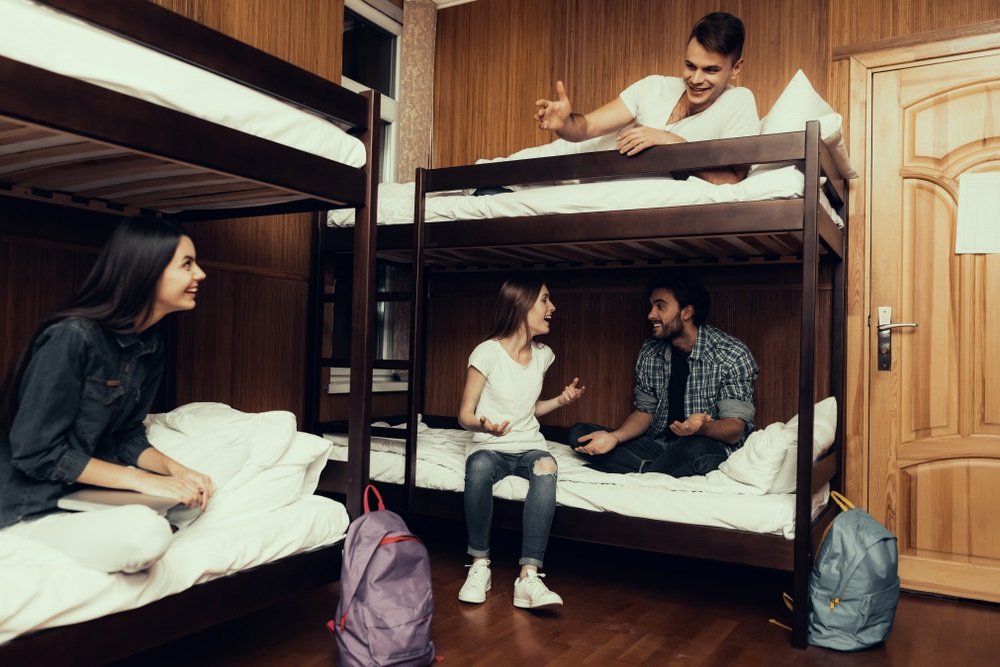 While hostels have a horrible reputation, they are not as bad as everyone thinks. People who travel often have a lot of great things to say about them. Hotels will always be better, but hostels are extremely cheap. If you're friendly, you might end up meeting some of the most interesting people too.
TIPS FOR THE CONDITIONER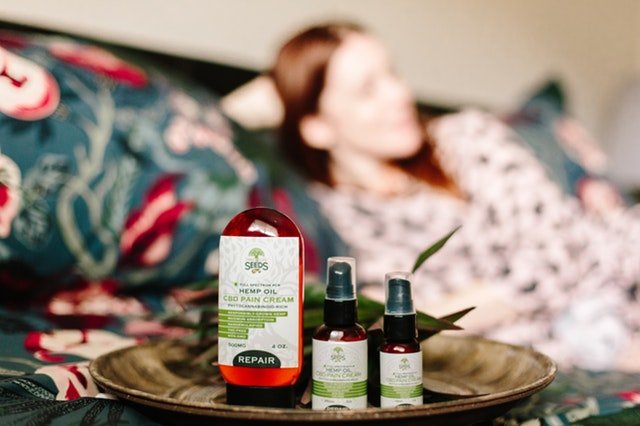 Some people are reluctant to use the products provided by the hotel, but they are really great. Meanwhile, conditioner can actually be used in other ways, beyond leaving your hair silky smooth. It also works as a shaving cream, a makeup remover, and even for cuticle care. It can also be used to wash your delicates, leather, and shoes.
THE HIDDEN CHARGERS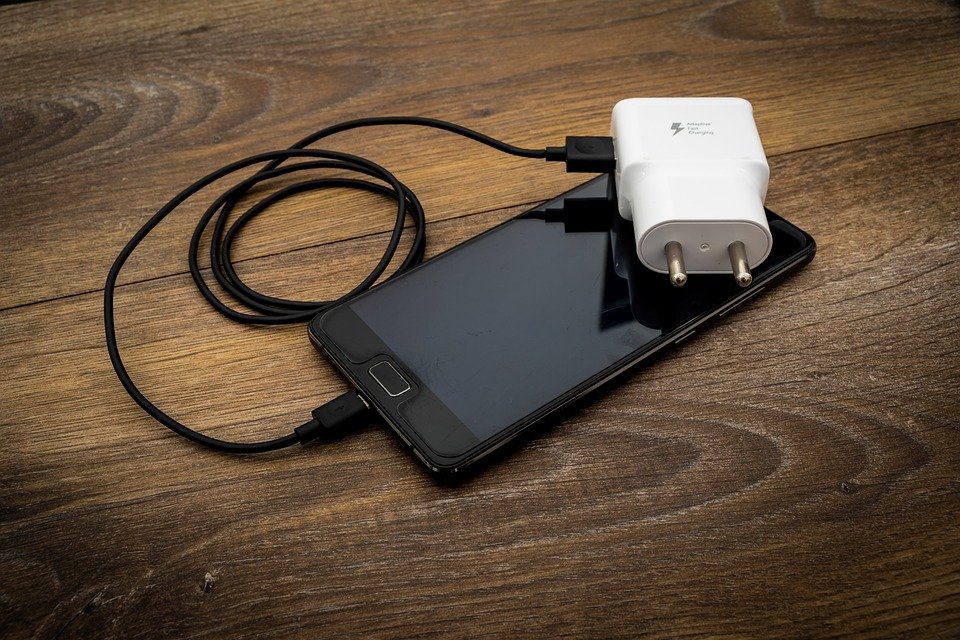 Since the invention of cellphones, people have had to worry about carrying a charger in their bags all the time. This is especially true in today's world as we use our smartphones for absolutely everything. If you accidentally left your charger at home, there is a chance someone actually forgot their own at the hotel. You just need to call the front desk and ask if they have one for your phone.
THE PHONE POCKET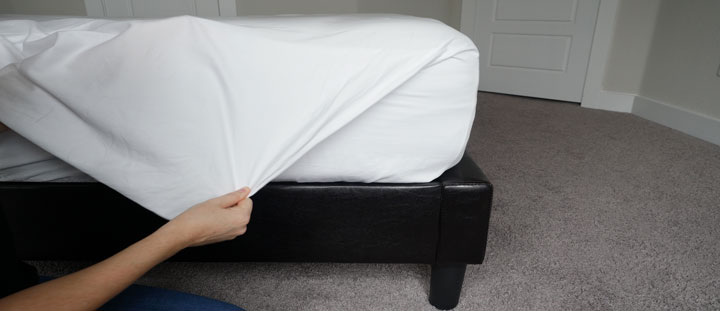 There are many hotels that don't have nightstands for some weird reasons, but you don't have to leave your stuff on the floor in this situation. You can just make a little pocket with the sheets from your bed. This might not work at home because most people use fitted sheets. This hack only works in hotels.
RELAXING IN THE ROOM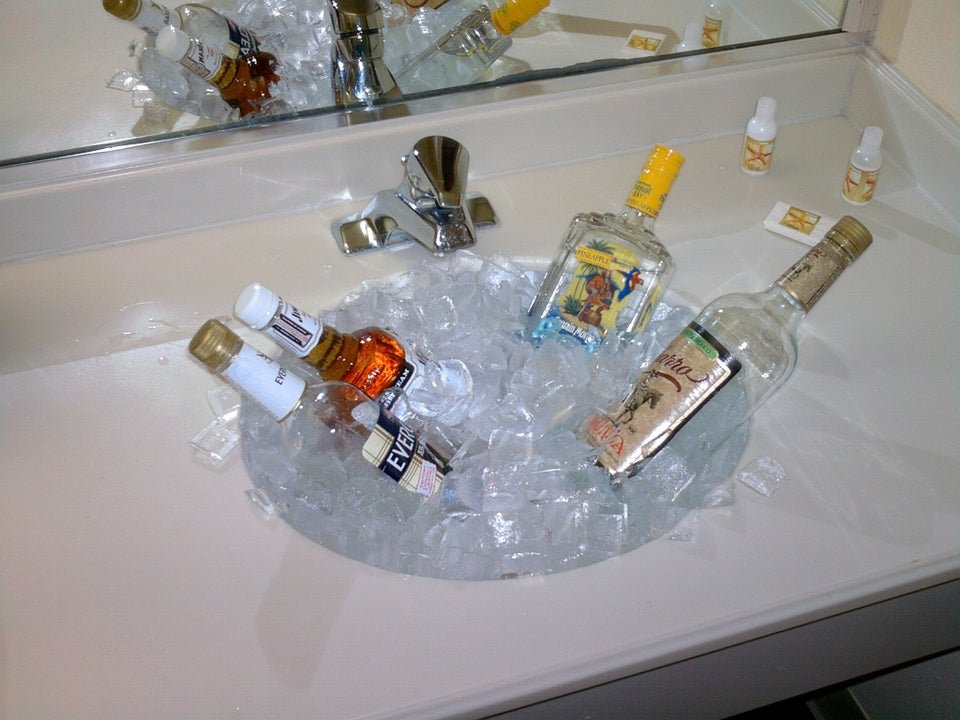 Sadly, not every hotel room comes with other facilities besides the bed. Sometimes, you just need a mini-fridge to keep your things cold. However, even if there is no fridge, you don't have to throw away your stuff. You can make a cooler at the bathroom sink with some ice, which will keep your drinks cool so you can relax while watching a movie.
MAKE BREAKFAST SANDWICHES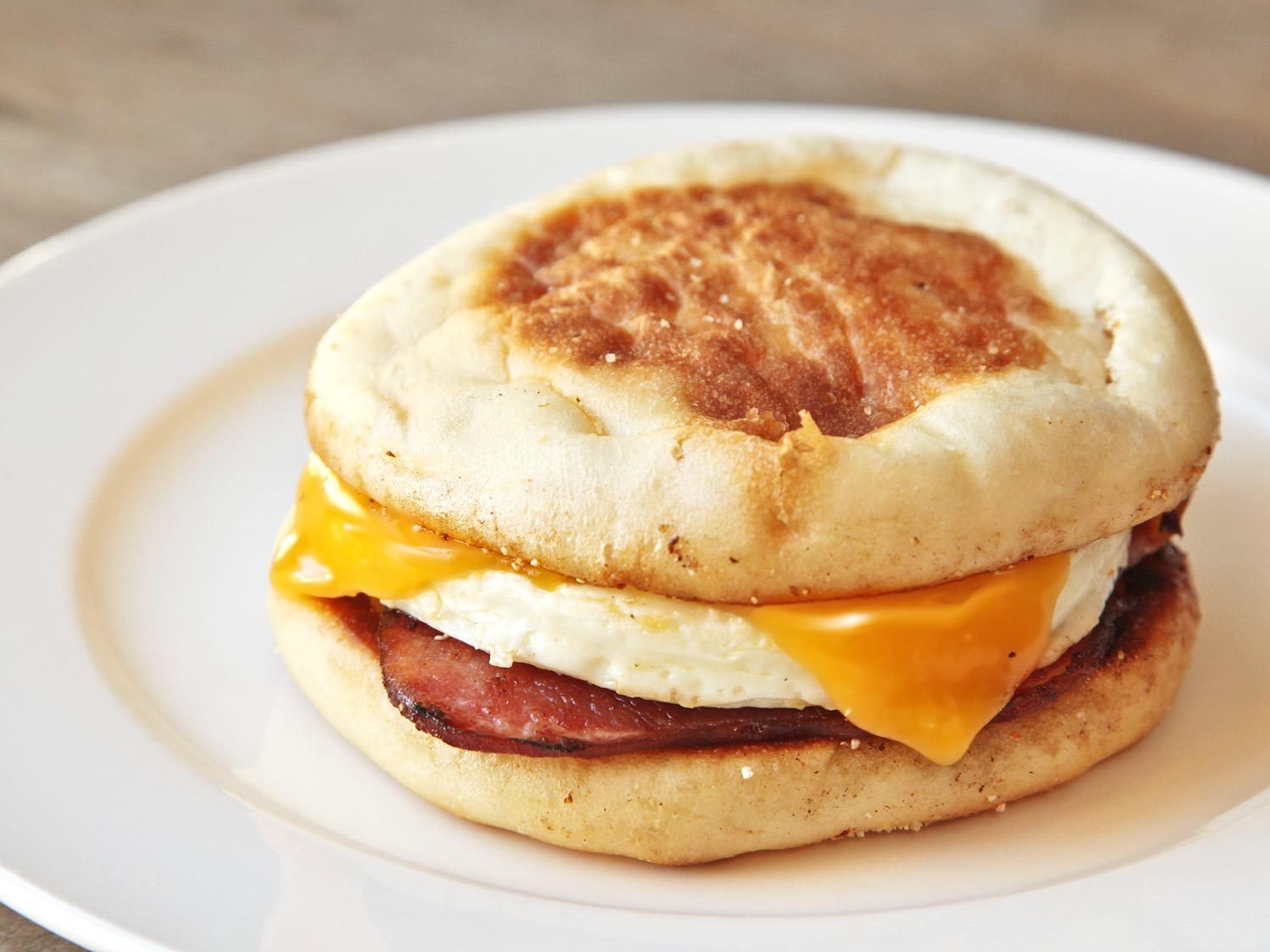 If the hotel has a "continental breakfast" that includes eggs, bacon, and bagels, you can make breakfast sandwiches! This is a fast and easy way to make breakfast more efficient and gives you a bit of a different flavor if it's been a long trip.
WIRED INTERNET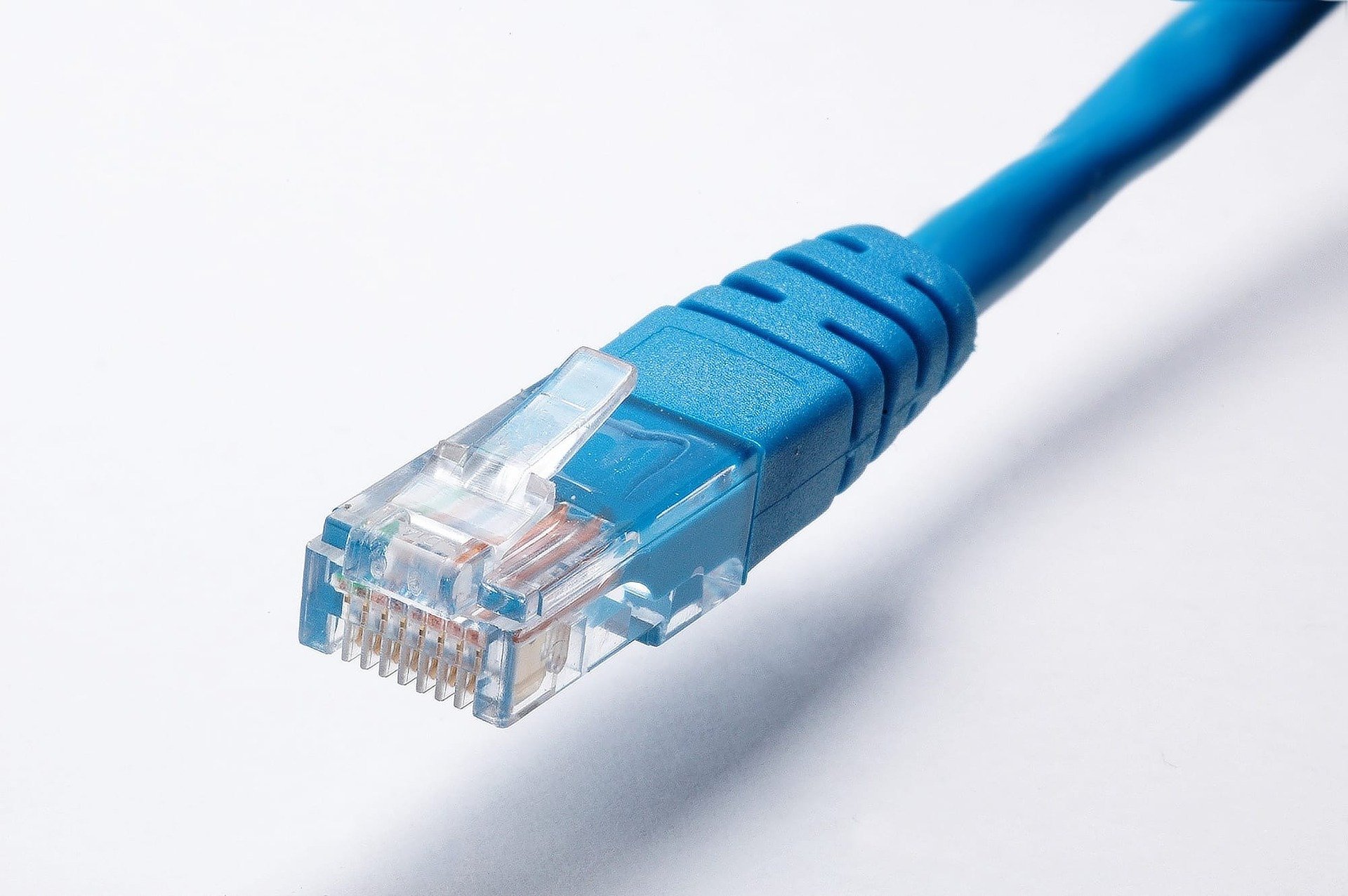 Check the walls of your room, especially if you're staying in an older hotel. You might find an RJ45 outlet, which means that your room might be wired for internet. It could also be located near the telephone. Either way, this saves a lot of hassle and privacy concerns over using the hotel wifi. It might be a faster connection too.
CONCIERGE SERVICE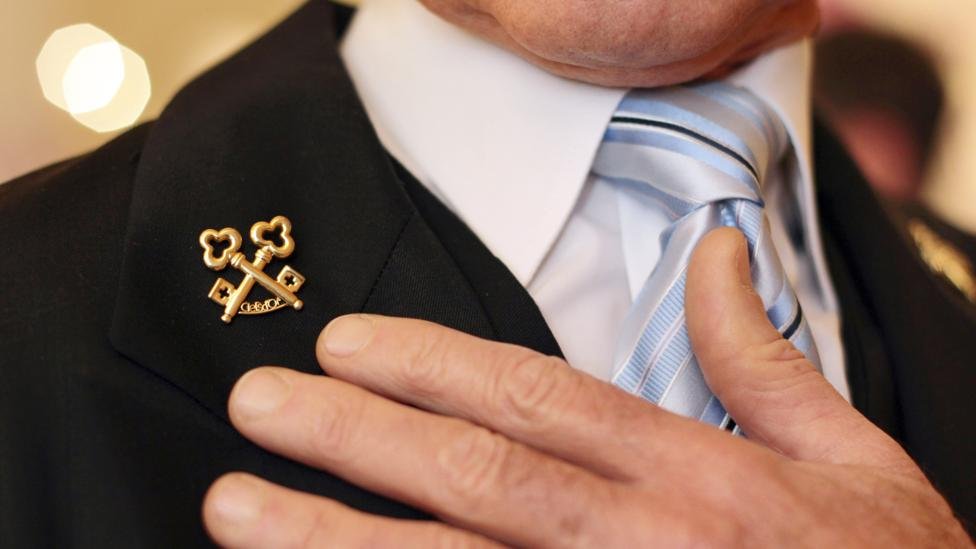 At any hotel you stay in make sure to avail yourself of the concierge service. They can help you find anything you need. If it's an especially nice hotel, look for a concierge with the logo for the Golden Keys. Also called Les Clefs D'Or, these concierges are trained and certified to provide the absolute best service. They can get you anything you want, for a price.
BRING SOME ELECTRICAL TAPE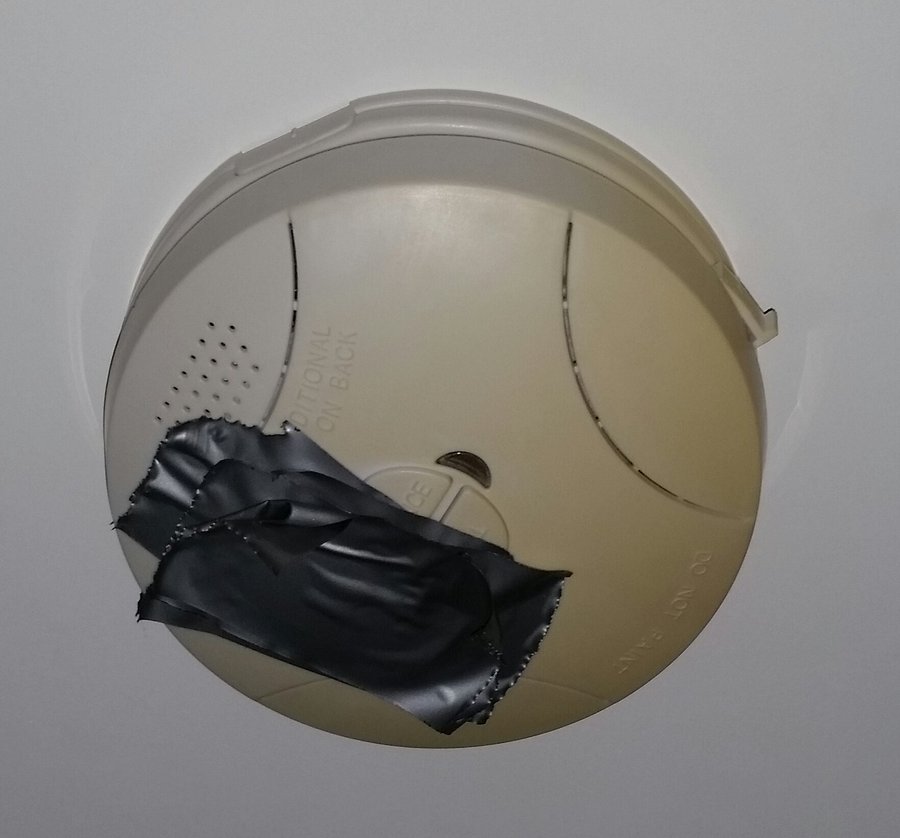 If you need complete darkness to sleep, a hotel room might not be the best place for you. Try this hack...bring a roll of electrical tape with you. This makes it super-easy to just tape over all of the annoying LEDs in the room. Some hotels may even have their own, just ask the front desk.
Do you think you will apply these tricks on your next trip? Let us know which one was the most useful. If you liked this article, share it with your friends who travel constantly and need some advice. See you next time!
Source: Telegraph, Hostel World, CBoardingGroup, Business Insider, Cheat Sheet, NY Times, Smarter Travel, Cheat Sheet, Reddit Washington Post