Do's And Don'ts Of Air Travel
Everyone loves a vacation. Whether it's to a warm beach, a theme park, a cruise, or a winter ski resort, the destination really doesn't matter. Getting there is a whole other matter though. Flying can be relaxing or unbelievably stressful and these tips should help you make the most of your flights. Hopefully, vacation season is coming up soon for you, so here are the do's and don'ts of air travel! Let's get started!
Do: Check-In 24 Hours In Advance
Most airlines will let you check-in for your flight online 24 hours in advance. This is helpful for a few reasons. First, it will help you to get your seat assignments and get you a bit more time to get to the airport. Second, it's one less thing to remember, which is always important in a stressful travel day.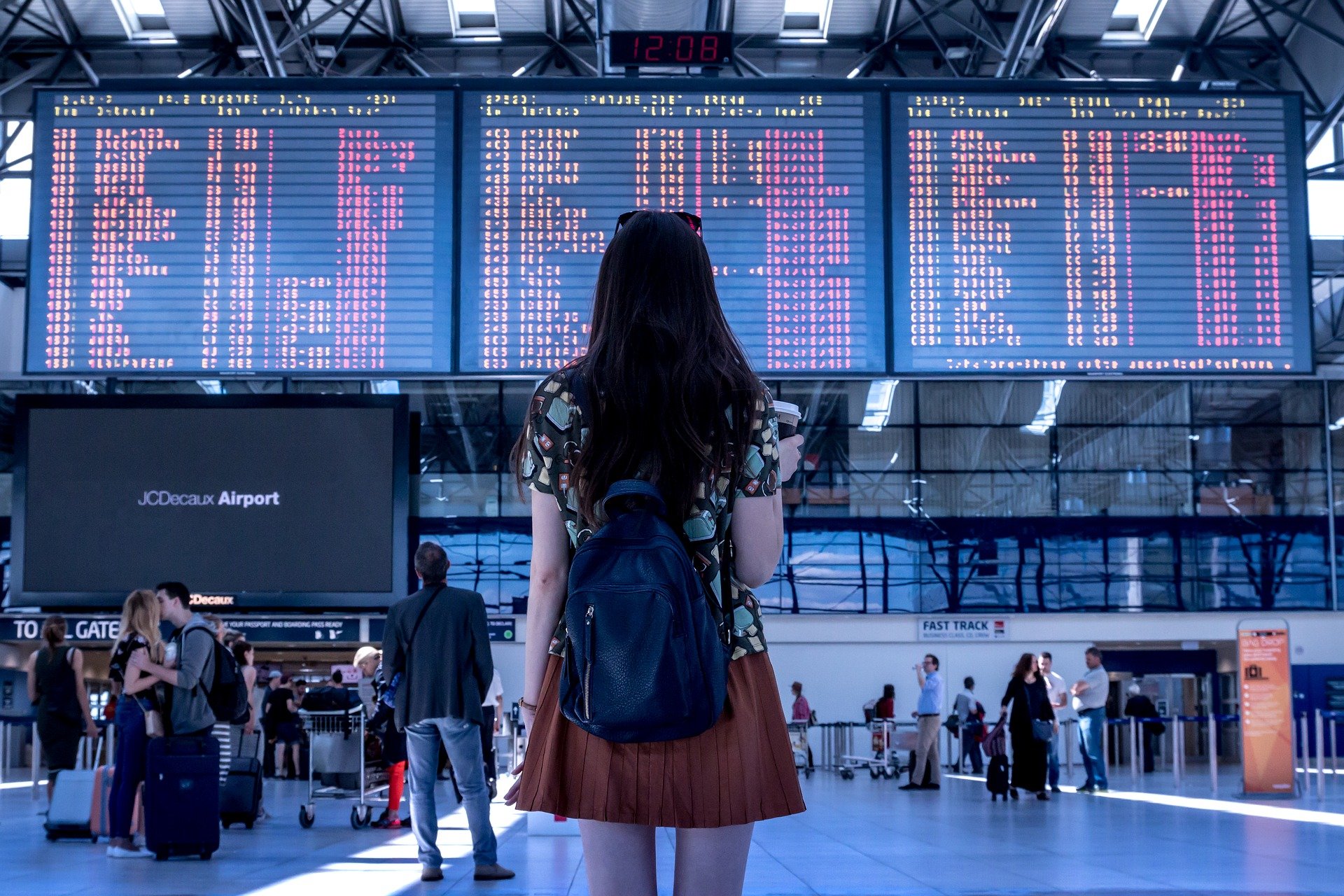 Finally, it's a good way to make sure that your flight hasn't been canceled. Flight cancelations are becoming more and more common, and in 2020, it's more important than ever.
Do: Weigh Your Bags
Oversized baggage fees can get very expensive. As an example, American Airlines charges up to $450 per bag if it is over 70 lbs. That's a ton of money, no pun intended, and there's a very simple fix to make sure that you don't have to pay it.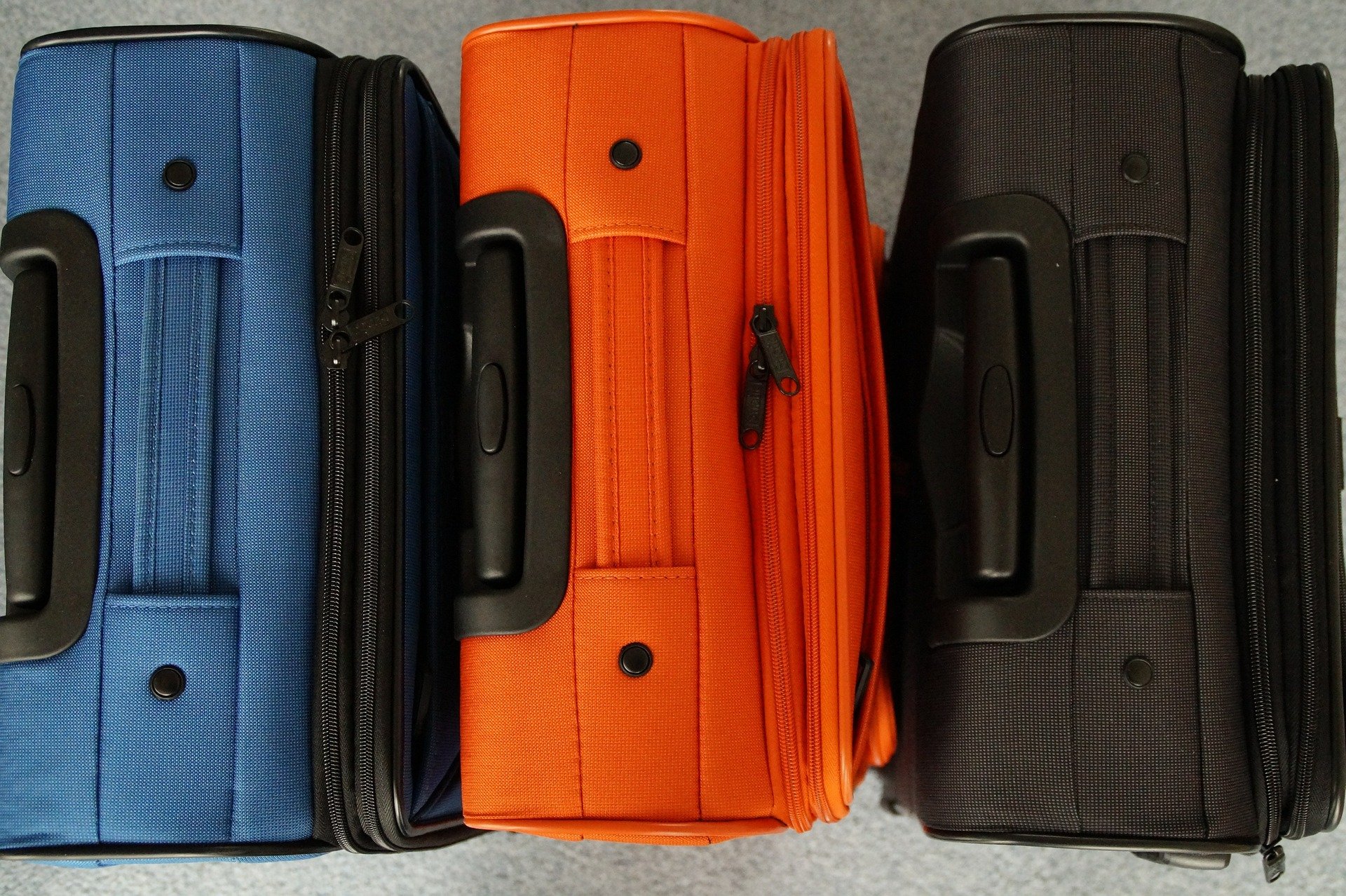 Weigh your fully packed bags on a scale the night before you are scheduled to fly. If they are too heavy, make sure that the heaviest items are evenly distributed through all of the luggage. If you can't figure out a way to distribute them, you might consider shipping some non-essential items back. It might be cheaper than carrying them.
Don't: Make Jokes At Airport Security
This should seem simple enough, but don't ever make jokes at airport security. The TSA takes anything you say very seriously, and even an innocent comment can bring the giant line to a screaming halt. It will cause you, and the people behind you, problems.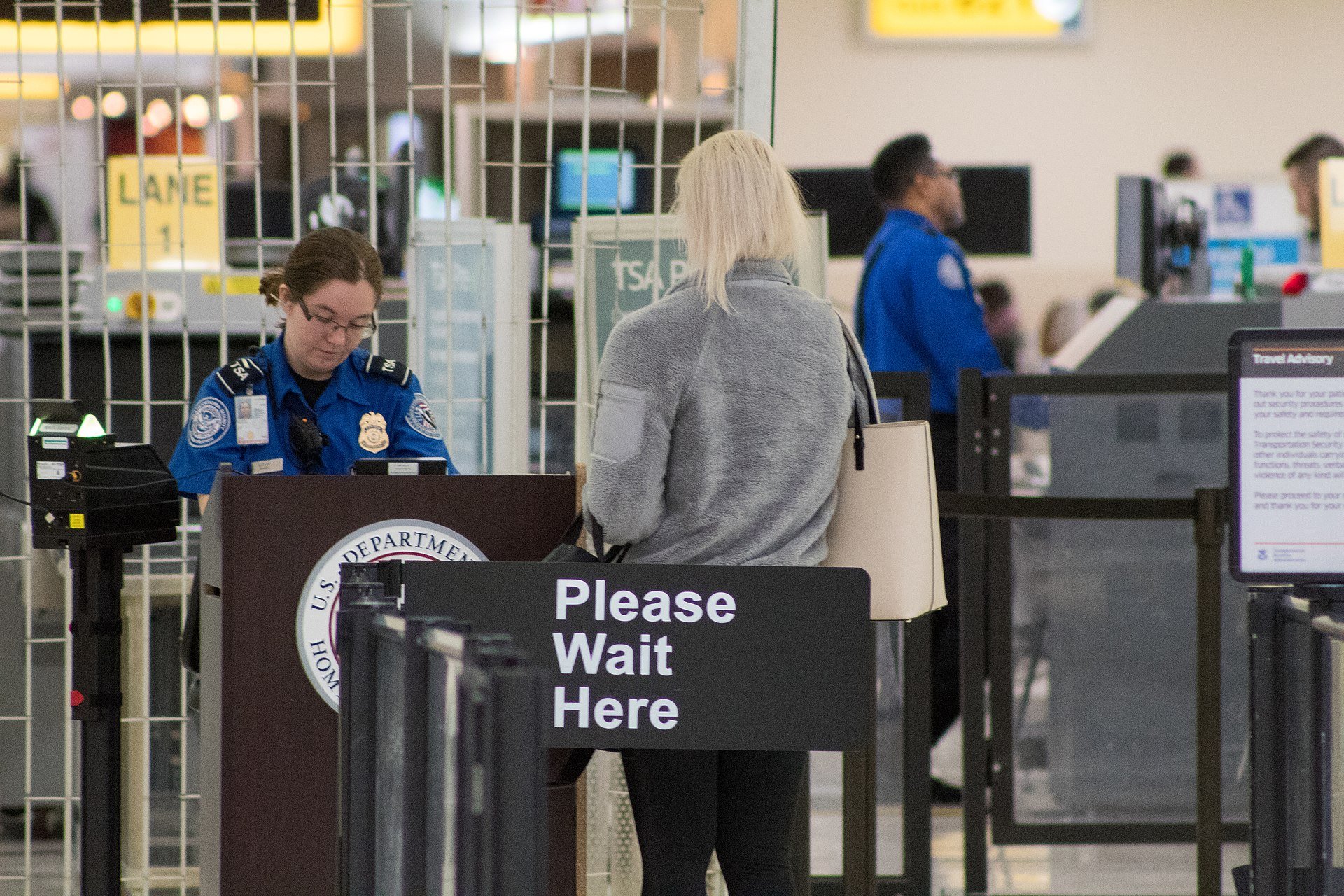 Most people are not as funny as they think they are anyway. In April 2018, a player for the Green Bay Packers made a joke at LAX about something dangerous in his bag. Don't be that guy, and don't clown around when it's not appropriate.
Do: Get A Paperless Boarding Pass
Most airlines now offer the option of getting a paperless boarding pass through either an email or their smartphone app. It's something you should take advantage of because the last thing that you need is to lose your boarding pass.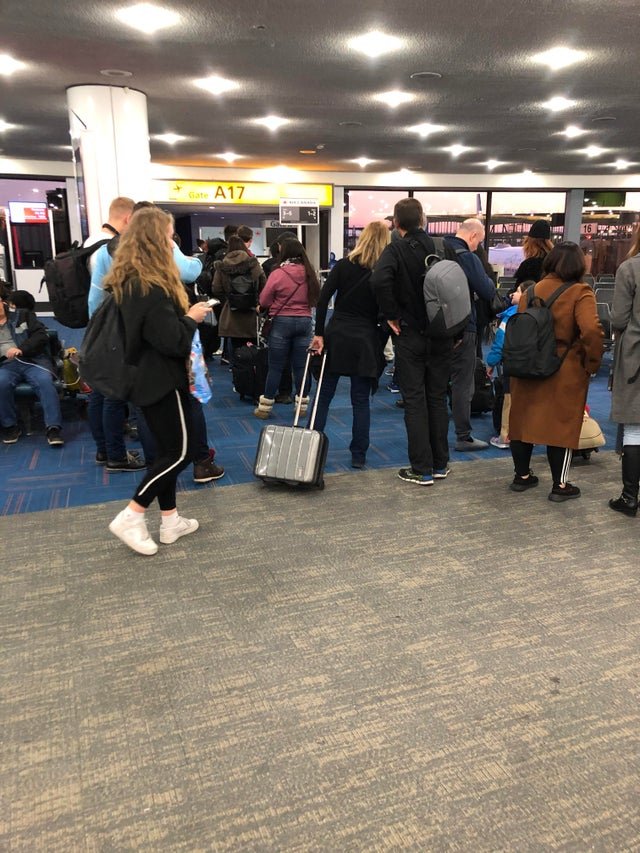 Plus, if you are not on a non-stop flight, you will likely need more than one boarding pass. They usually print these on cardboard or thermal paper that is easily damaged. If it's on your phone, you'll have instant access to it, and it is less likely to be damaged.
Do: Bring Food On The Plane
You'll be stuck on the plane for at least a couple of hours. If you think you'll get hungry, make sure to bring some snacks with you. Many airlines are reducing their dining services and paring them down to the bare essentials, except on international flights.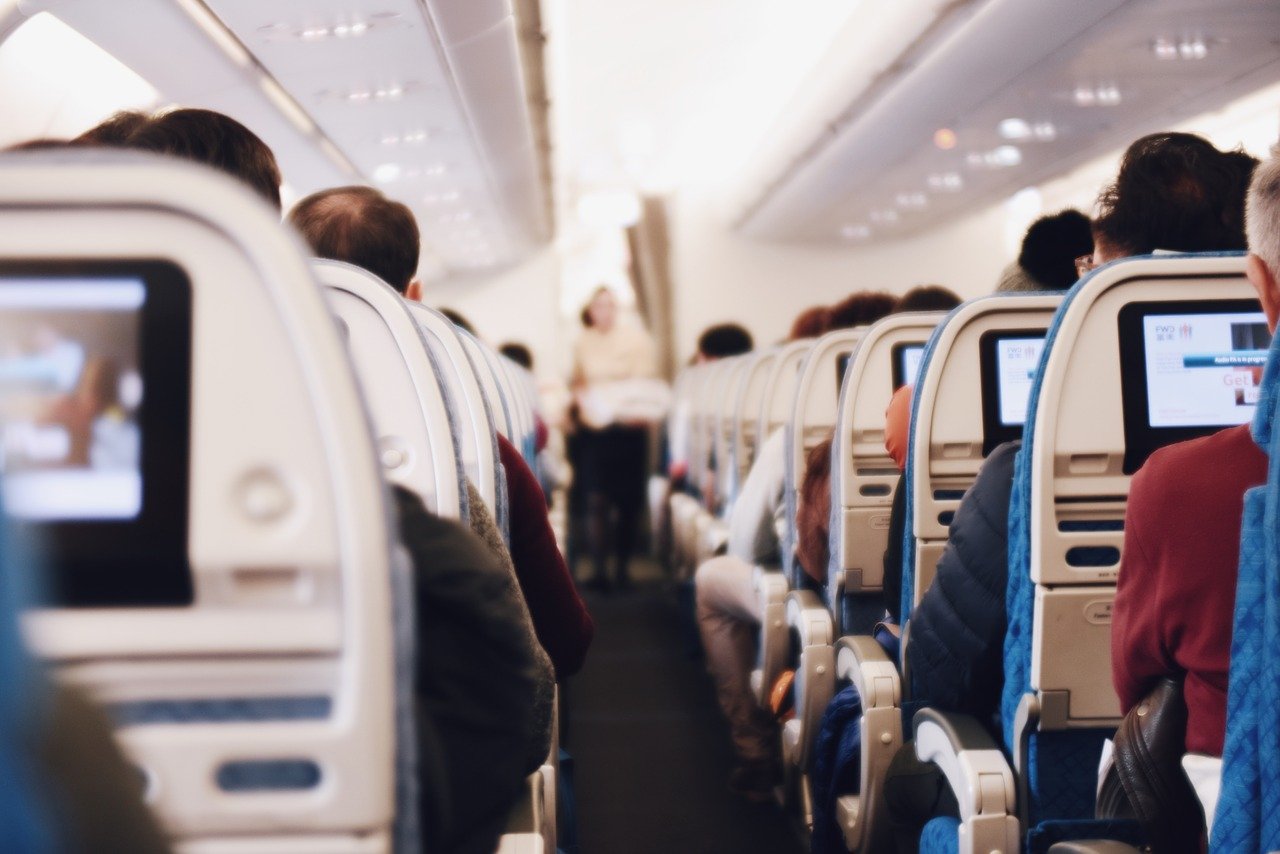 That means that while you're in the air, if you get hungry, there may not be a way for you to get food if you don't bring it yourself. There are even some snacks that are TSA-approved if you want to make sure that you won't have any trouble with them.
Don't: Try And Sneak Live Animals In Your Bag
If you want to put your dog or cat in a carrier and put them under the seat, fine. But don't be the person who sticks Fluffy the Chihuahua into your oversized purse or duffle bag. It's a terrible idea and you'll traumatize the poor dog.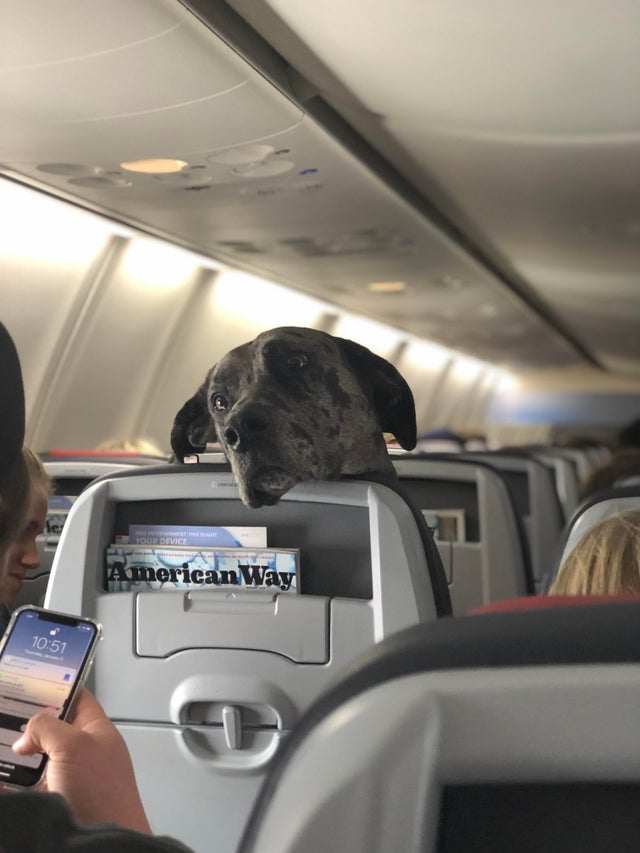 Even worse is having a fake service dog. Please don't do this. It's illegal and could cause disruptions to the entire plane. The Department of Transportation has clamped down on service animal transport, but people still try to sneak them in. Don't do it, no matter how much you want to take Rover to the beach.
Do: Get A Travel Pillow
There are a ton of travel pillow designs out there. It's up to you to find the best one for you, but the important thing is to have one. Airline seats are notorious for poor design and a good travel pillow can help you to negate the effects that they will have on your body.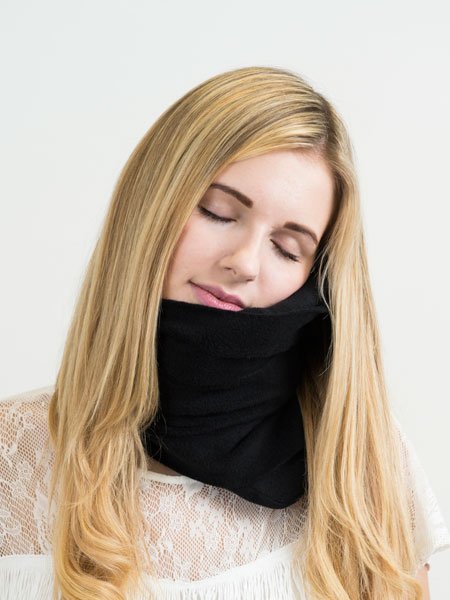 If you can swing it, a good set of active noise-canceling headphones is very helpful as well. They help to minimize the constant sound of airplane engines and might end up helping to save your hearing too.
Do: Volunteer For The Exit Row
On today's overbooked fights, this isn't usually an issue, but, if you have the opportunity and fit the qualifications, always volunteer for the exit row. You'll get extra legroom, and generally, the exit row is in the middle of the plane. If you're seated in the back, that can be a big benefit.
Just make sure to listen to the flight attendant's instructions. Then you can sit back, stretch your legs out and just try to enjoy your flight. It's completely worth the extra responsibility for the extra room.
Don't: Take Your Shoes And Socks Off
While it is good to try and relax on the airplane, taking both your shoes and your socks off is just a nasty way to go. This is an excellent way to offend other passengers. The flight crews don't like it either, although they will usually let you know.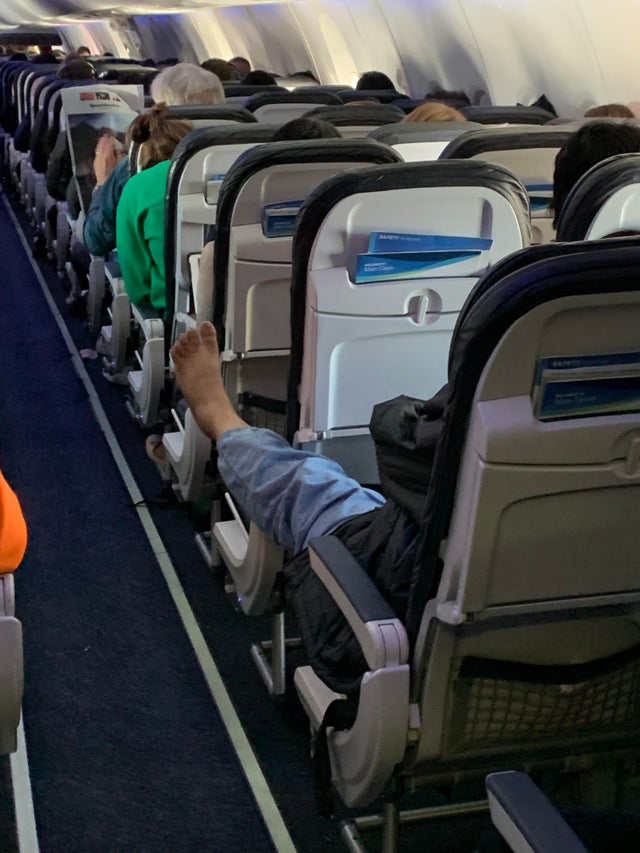 As it turns out, it's not so good for you to go barefoot at 40,000 feet up either. Your shoes might not go back on quite as easily when you get back. Also, the carpets are usually only spot-cleaned, so just keep the socks on and we'll all be better off.
Do: Let The Airline Know About Dietary Restrictions
Let's say you are going on an international flight with meal service. If you have any kind of dietary restriction at all, make sure to let the airline know ahead of time. It used to be that most airlines only offered one type of meal, with possibly a Kosher or vegetarian offering.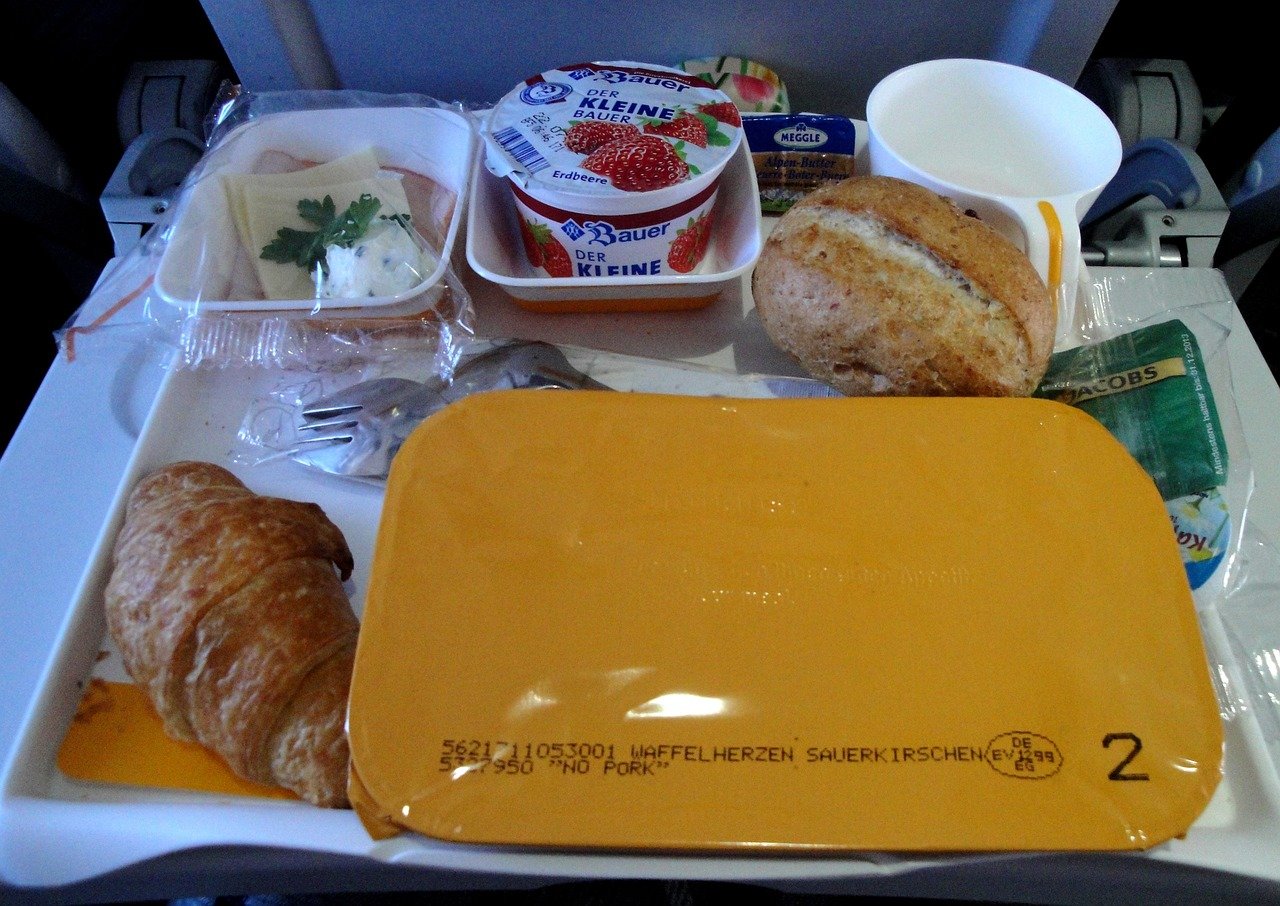 Today, that has changed quite a bit. Most airlines will offer several different options for food including gluten-free, halal, and even a special bland meal for those with sensitive stomachs. American Airlines even offers separate vegetarian and vegan options.
Do: Bring Musical Instruments As Carryons
This may not apply to everyone, but if you're a musician, it's good to know. Many musical instruments are too large for them to fit under an airline's "normal" carryon guidelines. However, under section 403 of the FAA Modernization and Reform Act of 2012, it doesn't matter.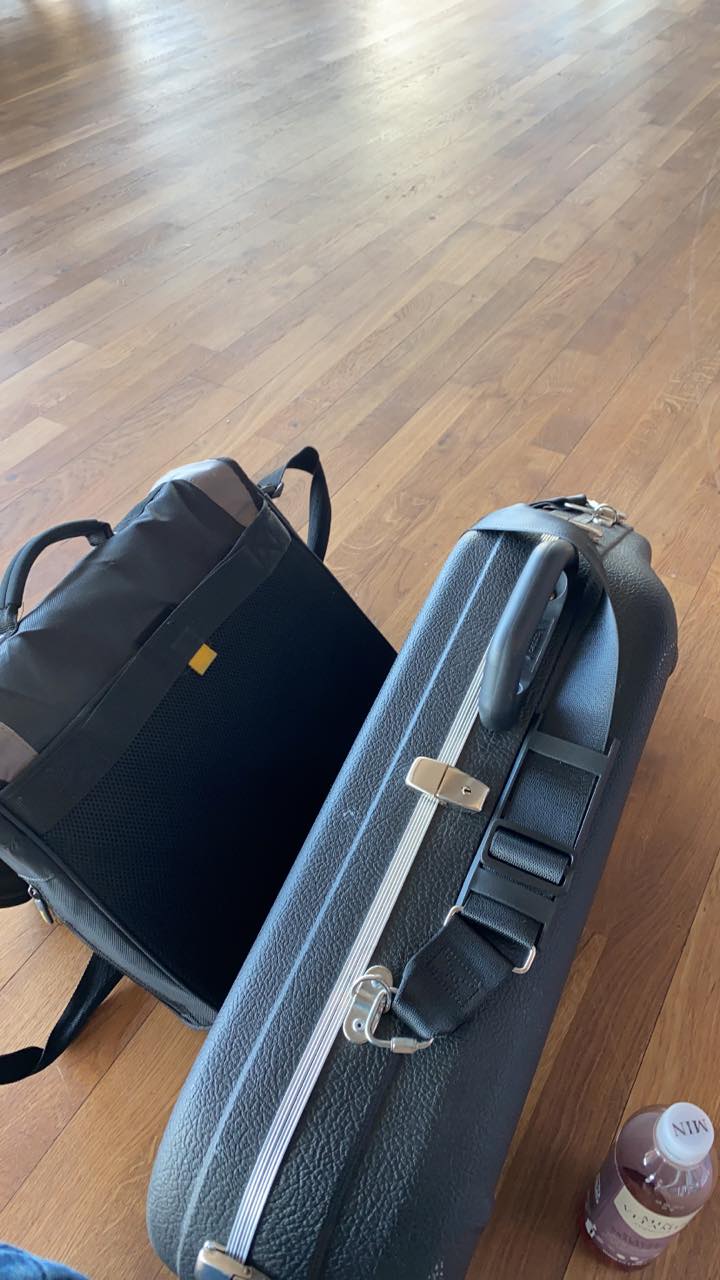 That act says that if a musical instrument can fit into the carryon bin inside the airplane, it can go on with you. Now, most airlines will count it as your one carryon item, but that's a small price to pay for protecting your horn or guitar.
Don't: Forget To Take A Shower
According to a poll conducted by Expedia in 2015, the number 3 most annoying behavior of passengers is what they politely called the "aromatic passenger". This is a nice way of saying that either someone stinks due to poor hygiene OR because they are wearing too much perfume/cologne.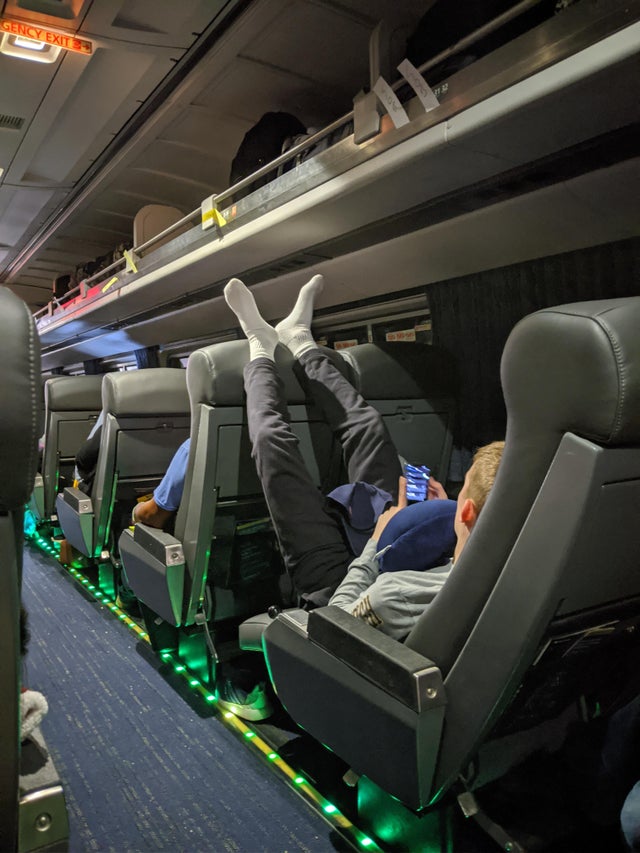 Since everyone is packed together so closely on an airplane anyway, you want to strive for a neutral odor. Take a shower before you go on and leave the heavy perfumes alone too.
Do: Sign Up For TSA Pre-Check
It's a little bit tricky to get up and going, but if you're a request traveler, TSA Precheck is a program that can be very helpful. It's $85 for 5 years, and it lets you skip the normal security screenings and go straight through to the terminal.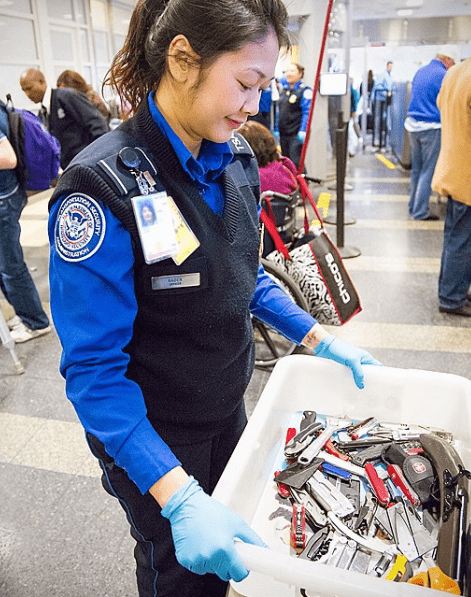 You must submit to a background check, and they will still x-ray your bags. However, they won't need to check your electronics, coats, or the amount of liquids on your person.
Do: Be Polite
The people in the airport are doing their jobs, and just like anyplace else, being polite will go a long way to ensuring that you have a pleasant trip. Most people realize that flying is stressful and will go out of their way to help you if you are not rude.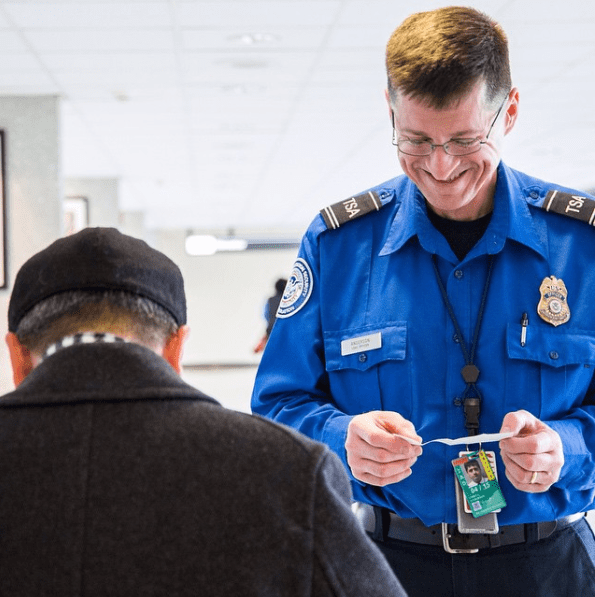 This goes double for the TSA security checkpoints. If you are rude there, expect that you will get a little extra attention. No one wants extra attention at the TSA security checkpoint.
Don't: Let Your Kids Go Wild On The Plane
The second-most annoying passenger as voted by the 2015 Expedia survey is "the inattentive parent". Your kids running around on the plane while you sleep doesn't reflect badly on the kids, it reflects badly on YOU. Make sure that they have something to do and they stay in their seats.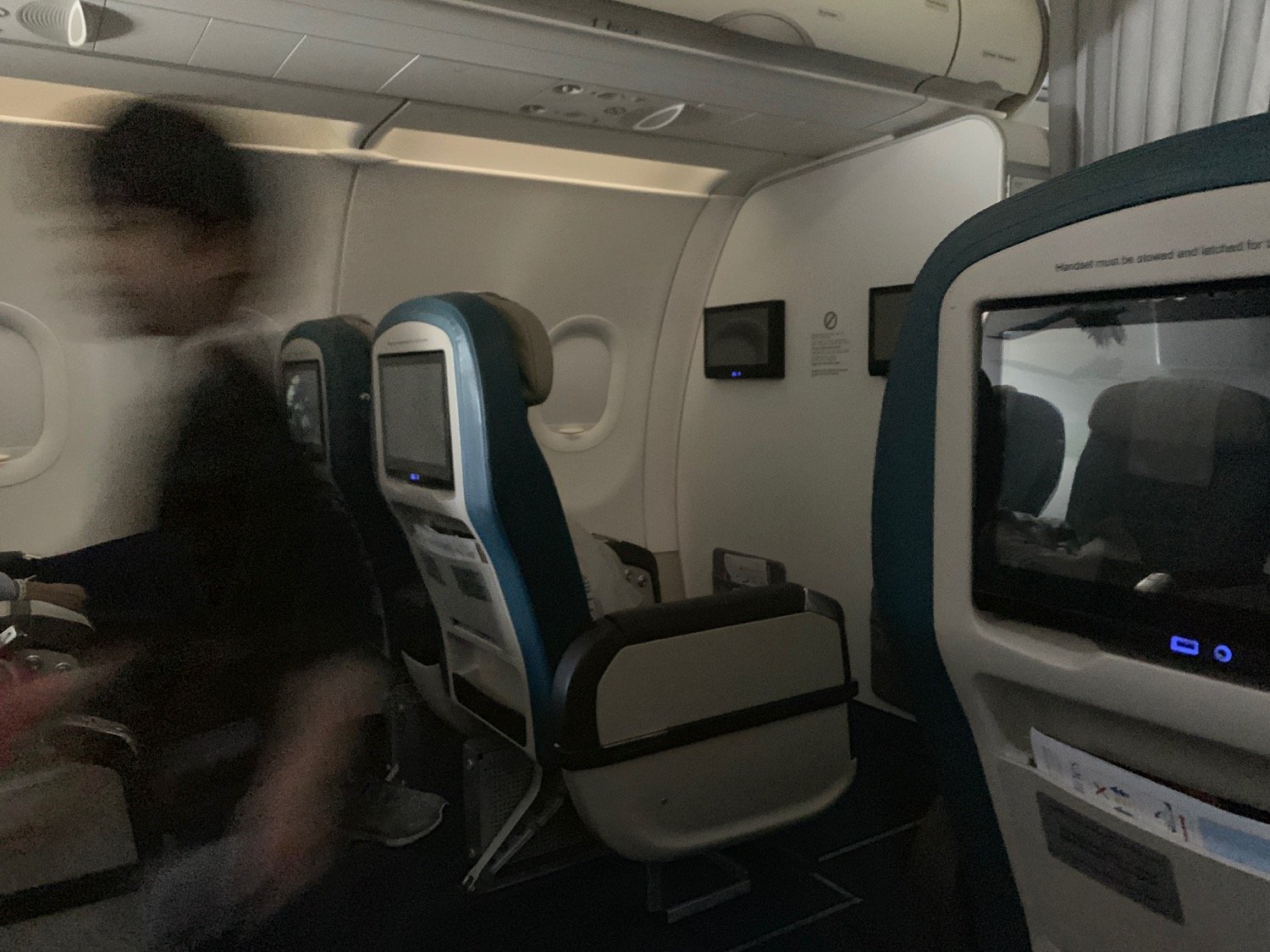 This can get dangerous for kids too. There are videos and websites documenting crazy, out-of.control children on flights. It's bad for them and everyone else too.
Those are some of the best dos and don'ts of traveling. Hopefully, you've learned a little bit about what to do, and now you also know what NOT to do. If you're a frequent flyer and enjoyed this article, please share it with your friends. Thanks for reading!
Sources: American Airlines, Good Morning America, TSA.gov, Live And Let's Fly, Travel Channel, Expedia, Travel And Leisure