Circus Photos From the Past
Going to the circus as a kid was fun and all, but it was nothing compared to the ones from back then (unless you grew up in the early 19th century)...and probably for the better. Animal rights, for example, are getting attention, with a German circus switching to animal holograms instead. So how crazy it was back then? Well, you're about to find out.
Flea Shows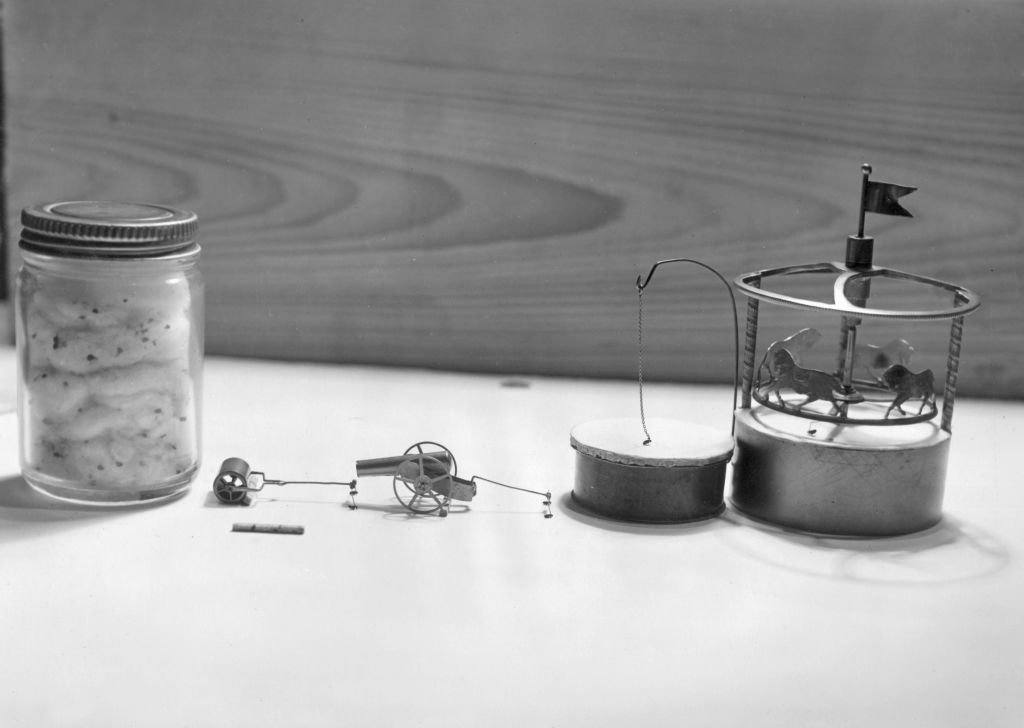 Flea performing? No, not the one from Red Hot Chilli Peppers. Pictured here are fleas trained by Professor Ruhl to pull the miniature roller and canon, with another one hanging from a hook, plus a flea-powered carousel. We are not sure why, and we are not sure how. But here you are. 
Elephant and a Man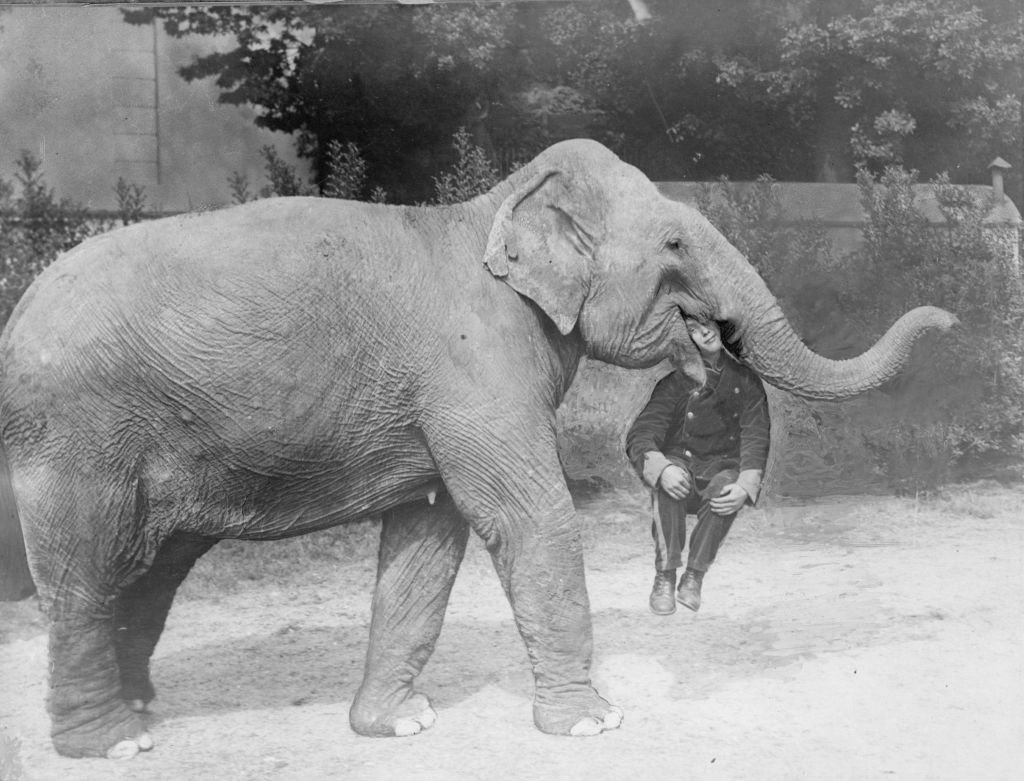 Instead of the Elephant Man, we have an elephant and a man here. You are looking at a picture of a man in an elephant's mouth. Again, we are not sure if there's a purpose behind that, but probably it looks impressive. That's it. And don't get us wrong, it is! Imagine dangling from an elephant's mouth, with only your neck supporting your weight...we wouldn't dare. 
Head To Head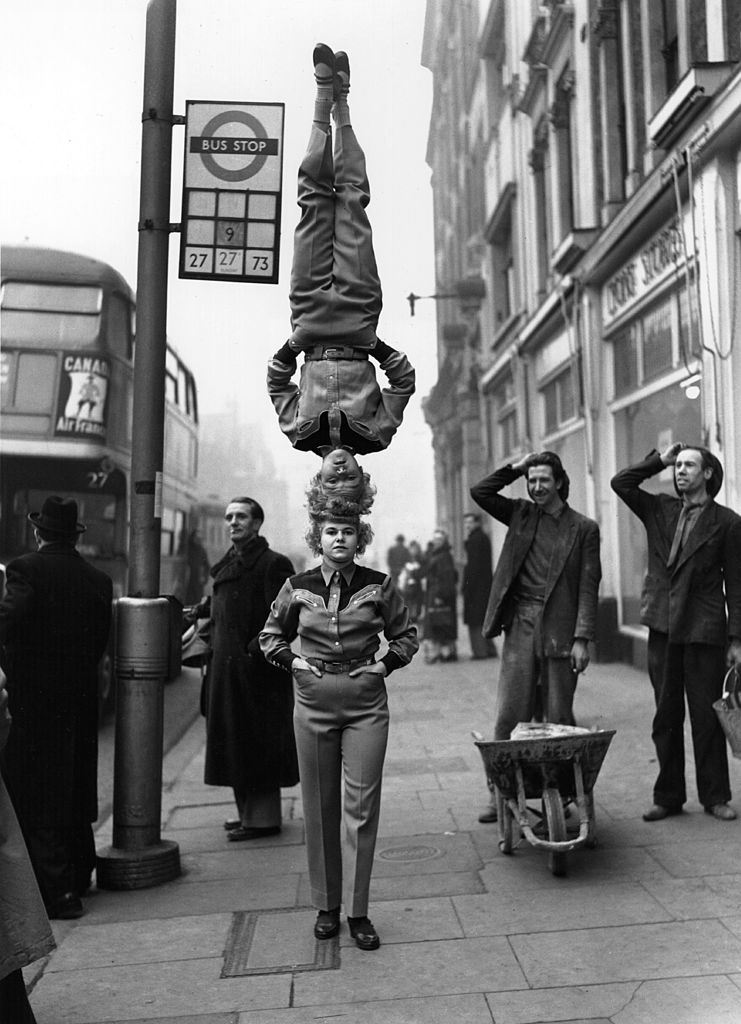 As if showcasing your neck strength by sticking your head in an elephant's mouth is not enough, here's a picture of two circus performers, with one carrying another on her head. Besides a crazy neck strength, a great sense of balance is also required. We are not even sure how the one on top even got there in the first place. 
Lion-Faced Man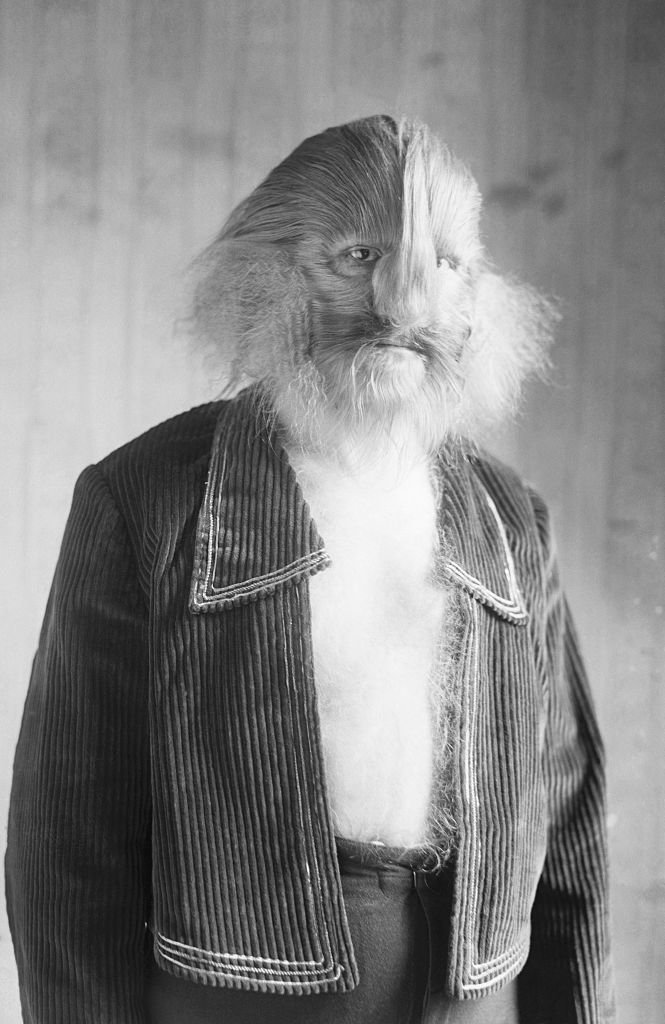 Freakshows was a thing back then. Not something we should be proud of, but somehow people had a fascination with people who looked different. Pictured here is Lionel Bilrouki, the Lion-Faced Man...or Stephan Bibrowski, a nice man with unusually long hair. 
Predator and the Prey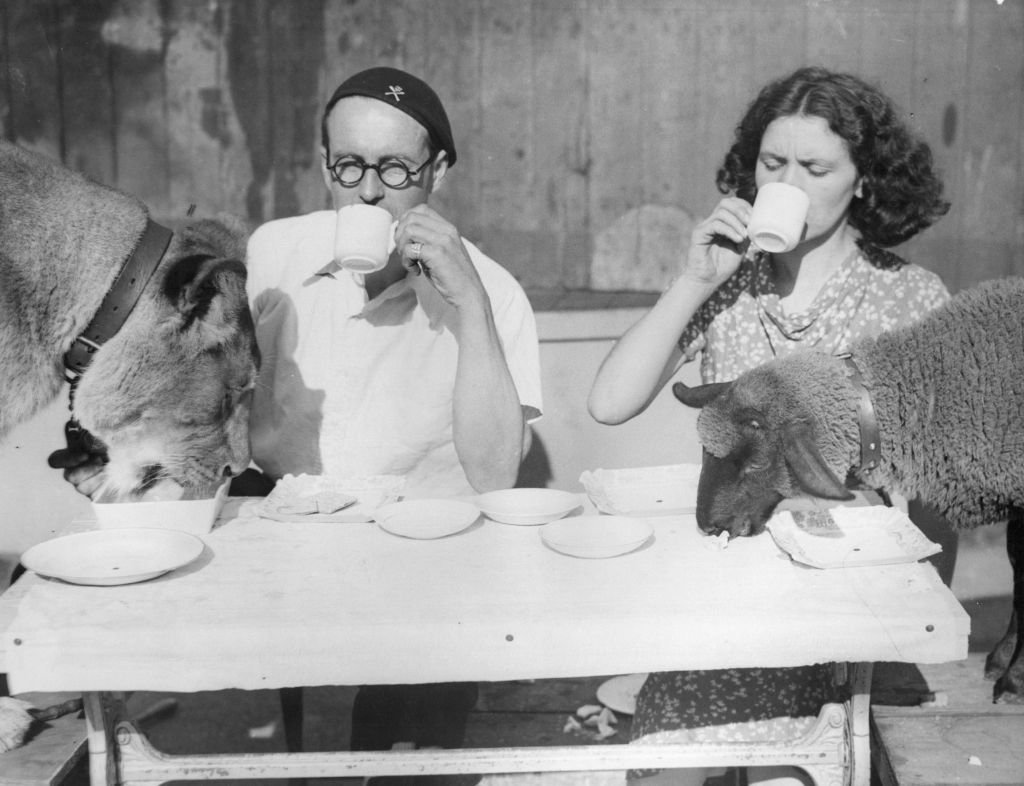 Predator and its prey...though we are not sure which is which in this picture. Is the lion the predator? Or the humans perhaps...? Anyway, this is something you don't see every day, a lion and a lamb, eating and drink on the same table. We wonder how tame the lion actually is. 
Elephant On A Tricycle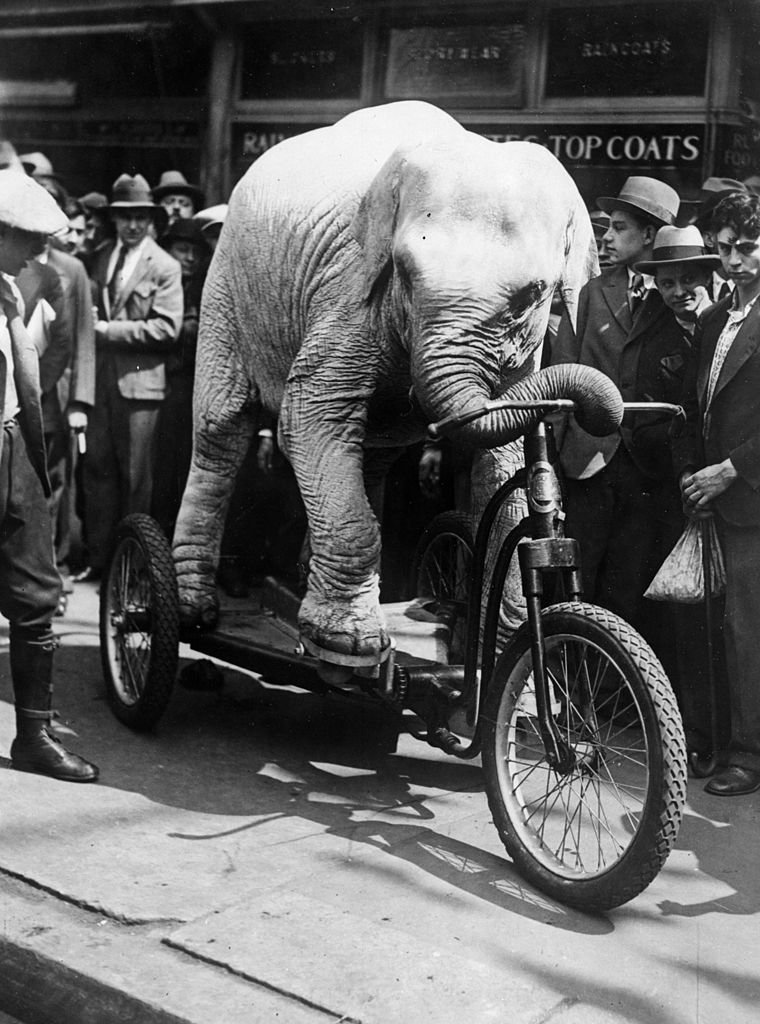 Elephants are (were) widely used in circuses, partly due to their rarity in developed countries, you know, being exotic and all. They were trained to do all sorts of stunts, for example here - riding on a tricycle...because why not. Things were pretty strange back then, now that we look back on it. 
Look Mom! No Hands!
Riding a bike with your hands off the handlebar has been something that people have attempted since the invention of bicycles. Not necessarily a good idea, and more idiocy than courage, but people still do that for generations. However, this is something different - riding on a wall with no hands? Hats off from all of us. 
Tigerback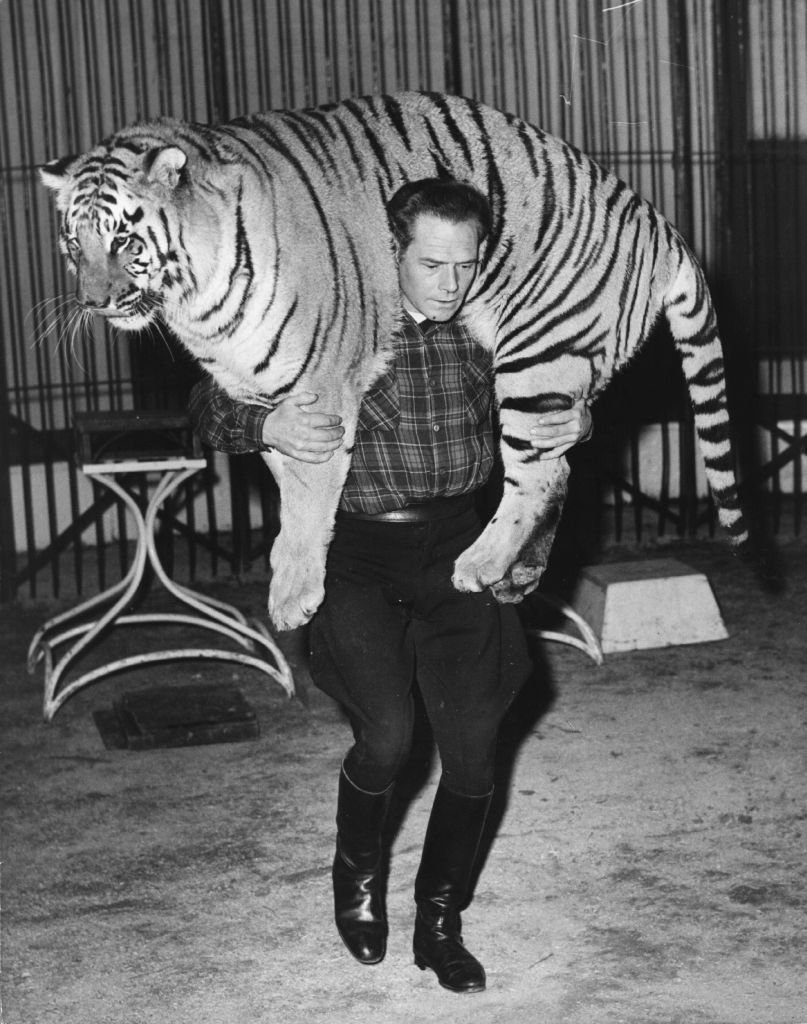 Piggybacking a full-sized tiger? We are not sure if this is the show itself, or simply a way to move the tiger around. But either way, it surely is impressive - we are talking about somewhere around 500 lbs on your back. So...is this guy the original Tiger King? 
Tropical Tune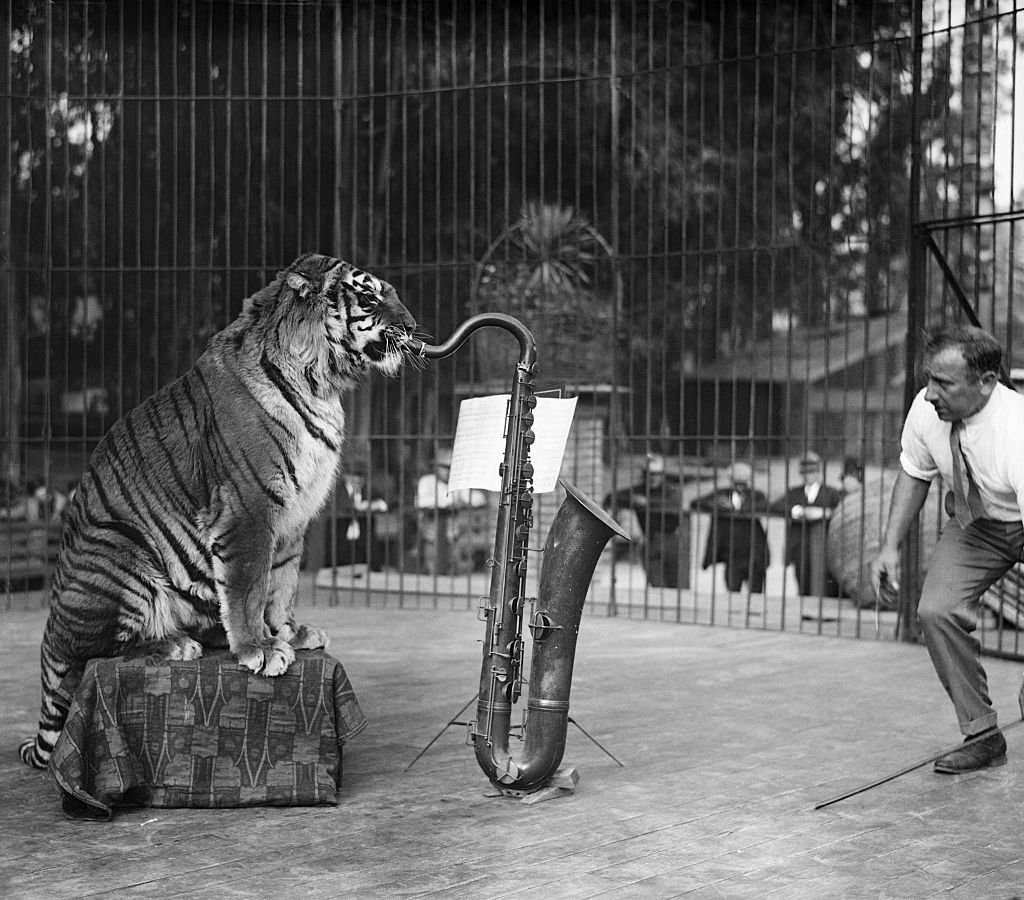 You might have seen tigers jumping through fire hoops in the circuses, and compared to that, this is much milder...but also weirder. We wonder if the tiger can actually tell the notes apart, and more importantly, what kind of tune was he playing? If he was born a century later, he might even be playing for Joe Exotic! 
Lion Tamer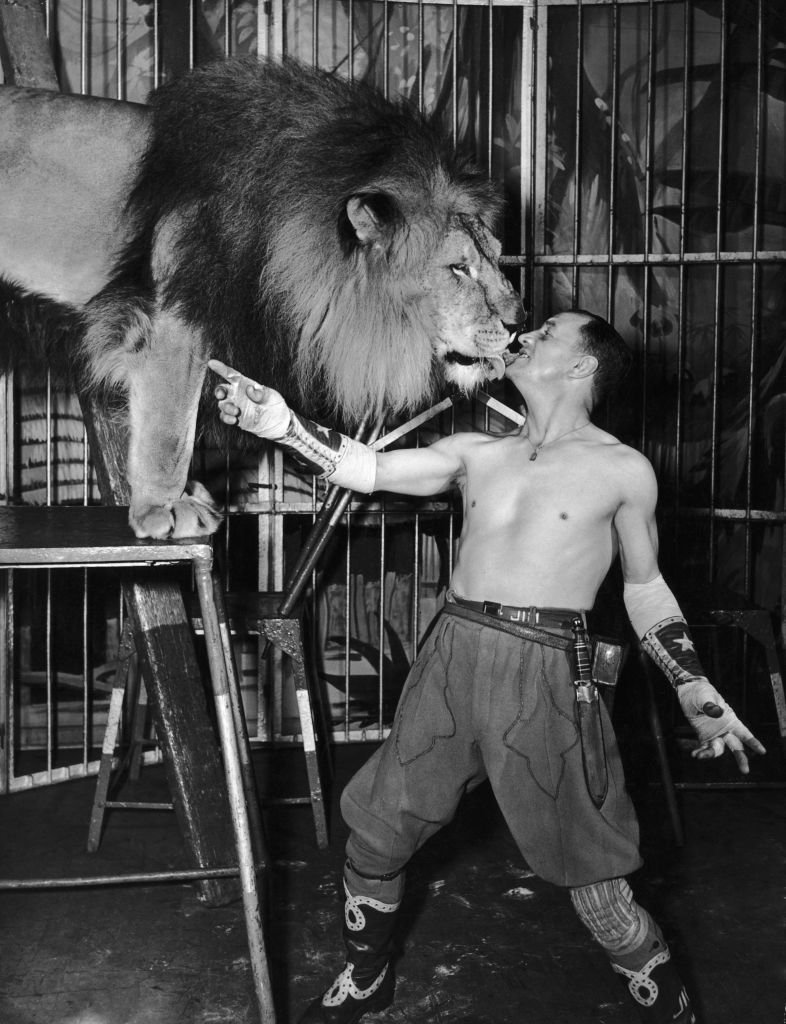 When we think about circuses, the first animal that spring to mind is probably elephants, then probably tiger or lions. Big cats can be dangerous... perhaps that's why they are popular in circuses. But before every lion, there's a brave lion tamer - in this case, it's Captain Jim Roose.
Juggling in the Air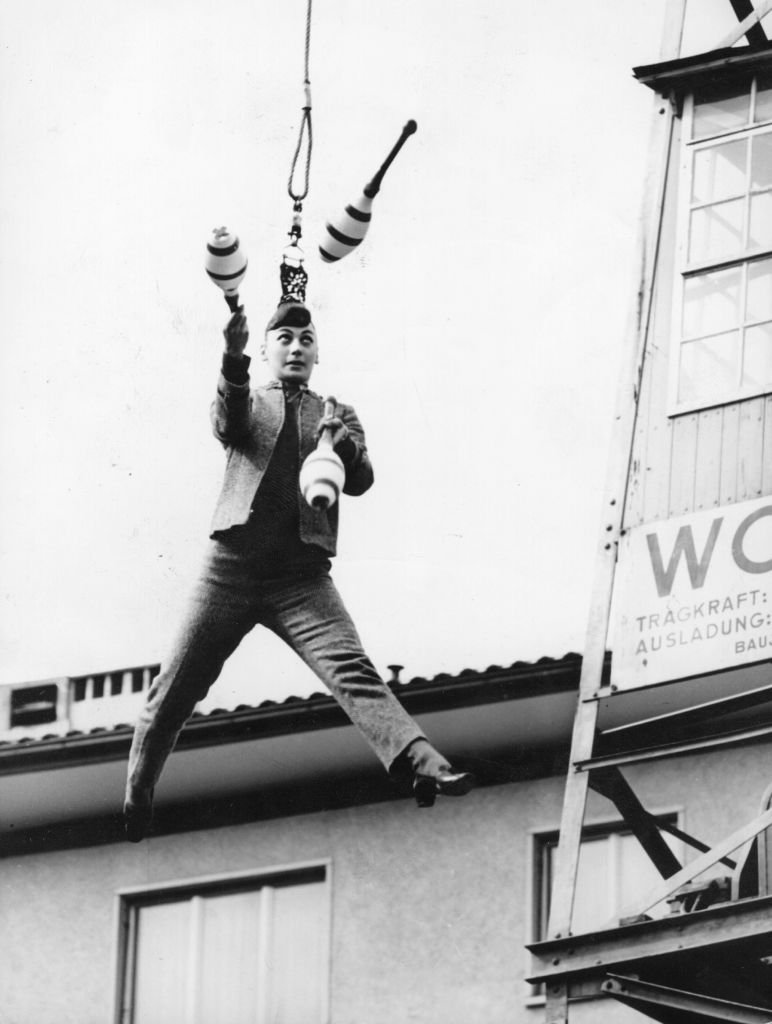 Juggling has a long history in circus performance, and probably even longer than the circus culture itself. Though the sport/trick can trace its history back to centuries ago, it does take a modern spin in the last few centuries. Here, for example, where a juggler is juggling in the air.
Up in the Air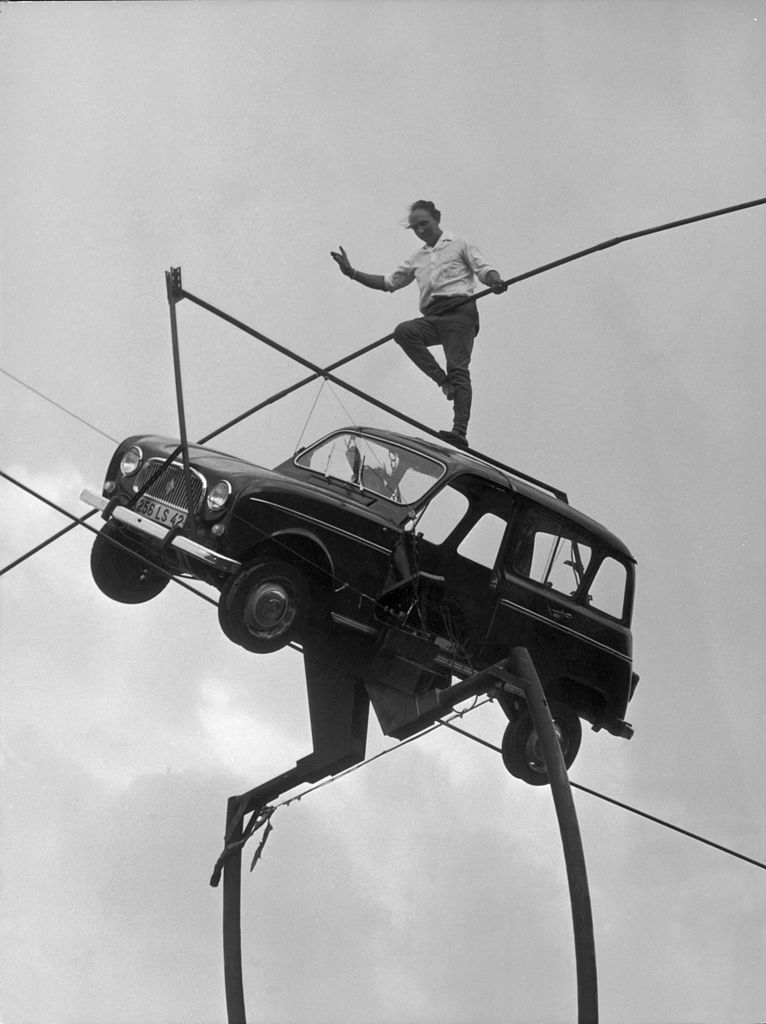 Balancing acts is another staple in circus performance - it is pretty much guaranteed to see a tightrope walk in a circus. However, this is no ordinary tightrope walker - this is Henri Rechatin, the same man who would later traverse Niagara Falls. Here he brought tight rope walking to a new level...literally, by balancing himself on a car that was in turn balanced on a rope. 
Headstand...on a Rope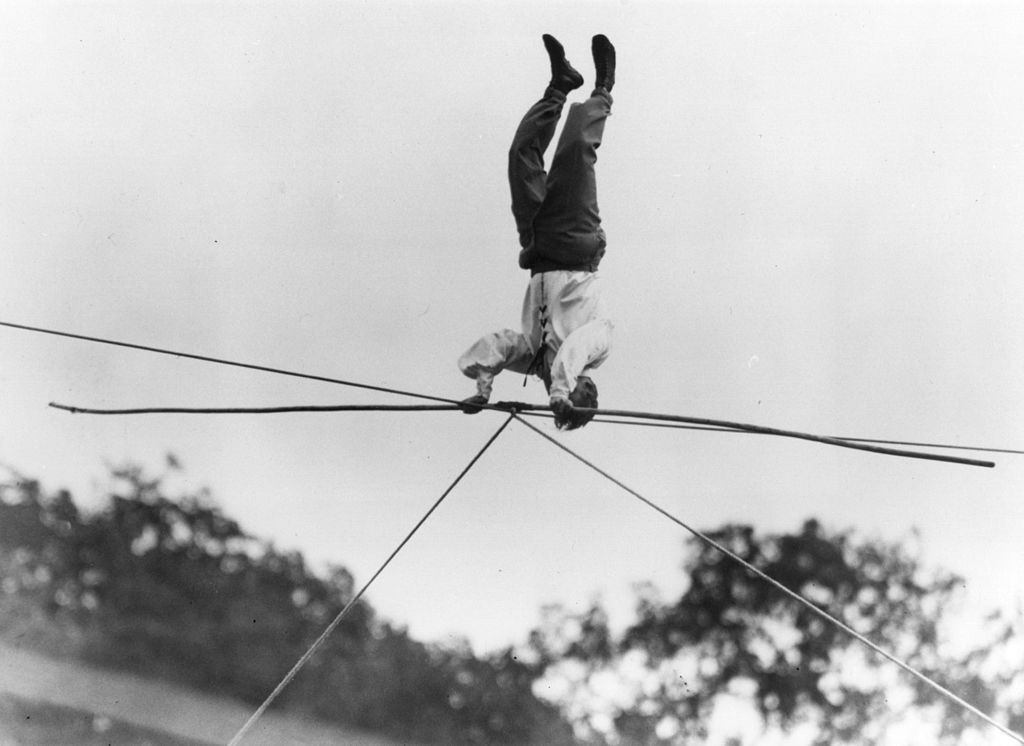 And if tightrope walking is not crazy enough for you, what about a headstand on a rope? Yes, you heard us right, headstand on a rope, balancing oneself on a rope...with his head. Pictured here is German circus performer Alsons Tonelli, performing a headstand up in the air...on a rope. There's probably no use in asking why at this point. 
Contortionist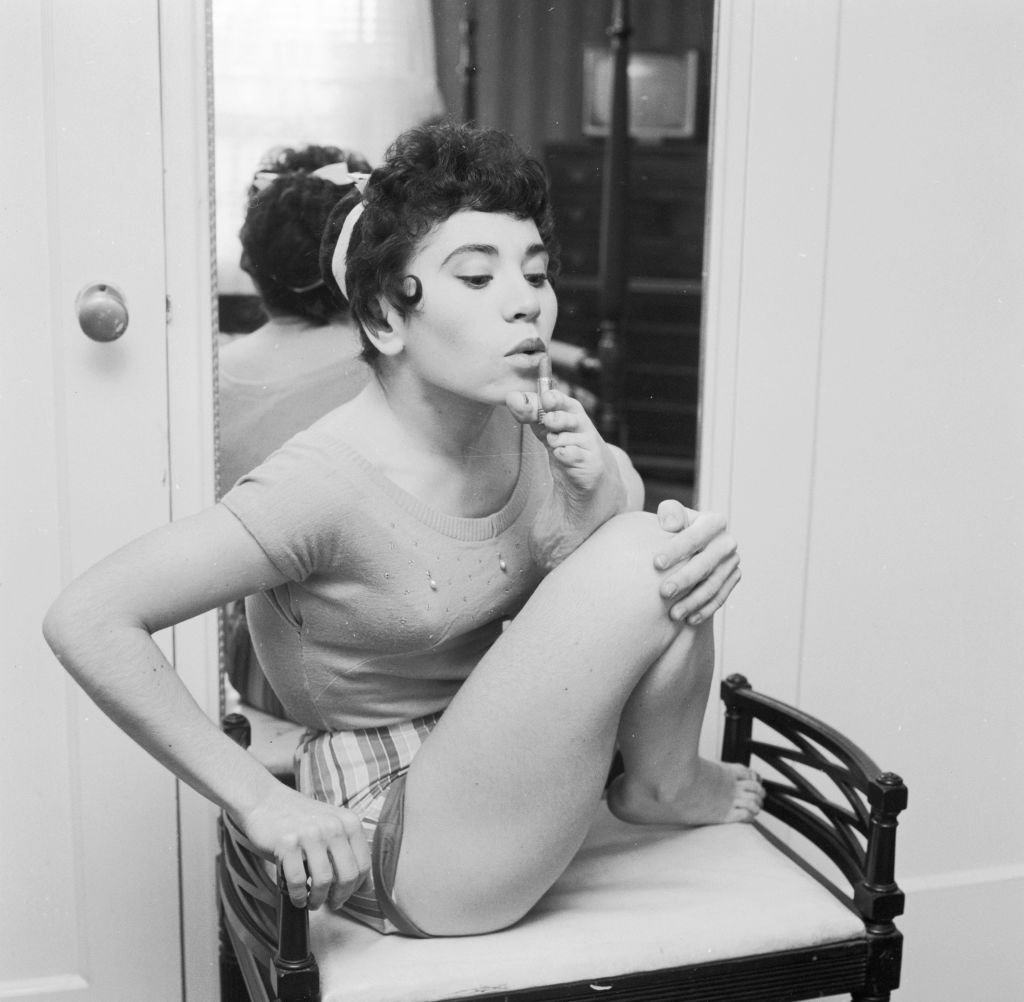 One act that is often overlooked is the contortionist. They have inhuman flexibility, allowing them to do stunts no one else could do. While other acts might not seem all that useful, being a contortionist definitely has its perk. Here, for example, where a contortionist applies her lipstick using her foot.
Strongwoman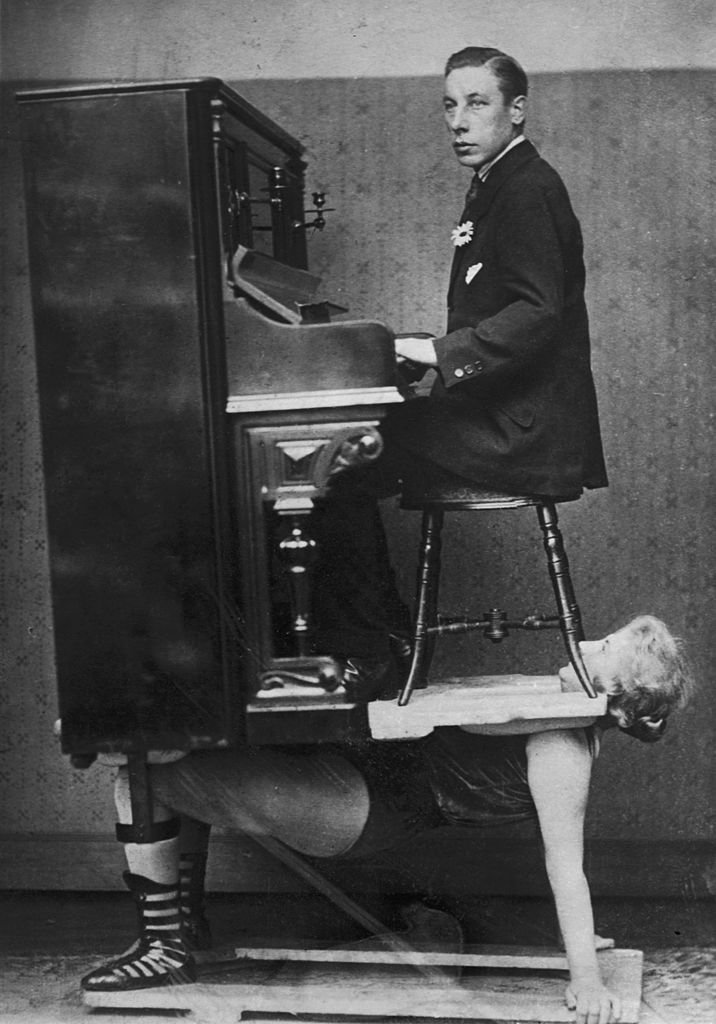 In circuses, we have strongmen who basically defy the laws of physics - let's just say that you would never want to pick a fight with them. But here, we have an overlooked act that's equally as cool, if not cooler - strongwomen. Here a strongwoman can be seen supporting a piano and a pianist.
Here are the circus acts from back then - have you seen any of them? What do you think of these acts? Do you think they should exist? If you enjoyed reading this, why not share this with your friends?
Source: Independent, Top End Sports, Tiger Foundation, Britannica