Origins of famous memes
If you spend any time on the internet at all, chances are that you've run into one of the pictures in this article. Whether it's on social media or just on a random site, you know these faces. These are some infamous internet memes, and there are real people behind them. Where did these pictures come from? What happened to the people in them?  Did the "ermagherd girl" ever get her braces off? Let's get started!
Distracted Boyfriend
This one seems to be a pretty recent meme, but the actual stock picture came from Shutterstock and was taken in 2015. The photographer who took the image is named Antonio Guillem, and the picture was taken on the streets of Barcelona. Hilariously, Shutterstock has recognized the popularity of this meme and added several more "distracted boyfriend" pictures to their site, and even a "distracted girlfriend".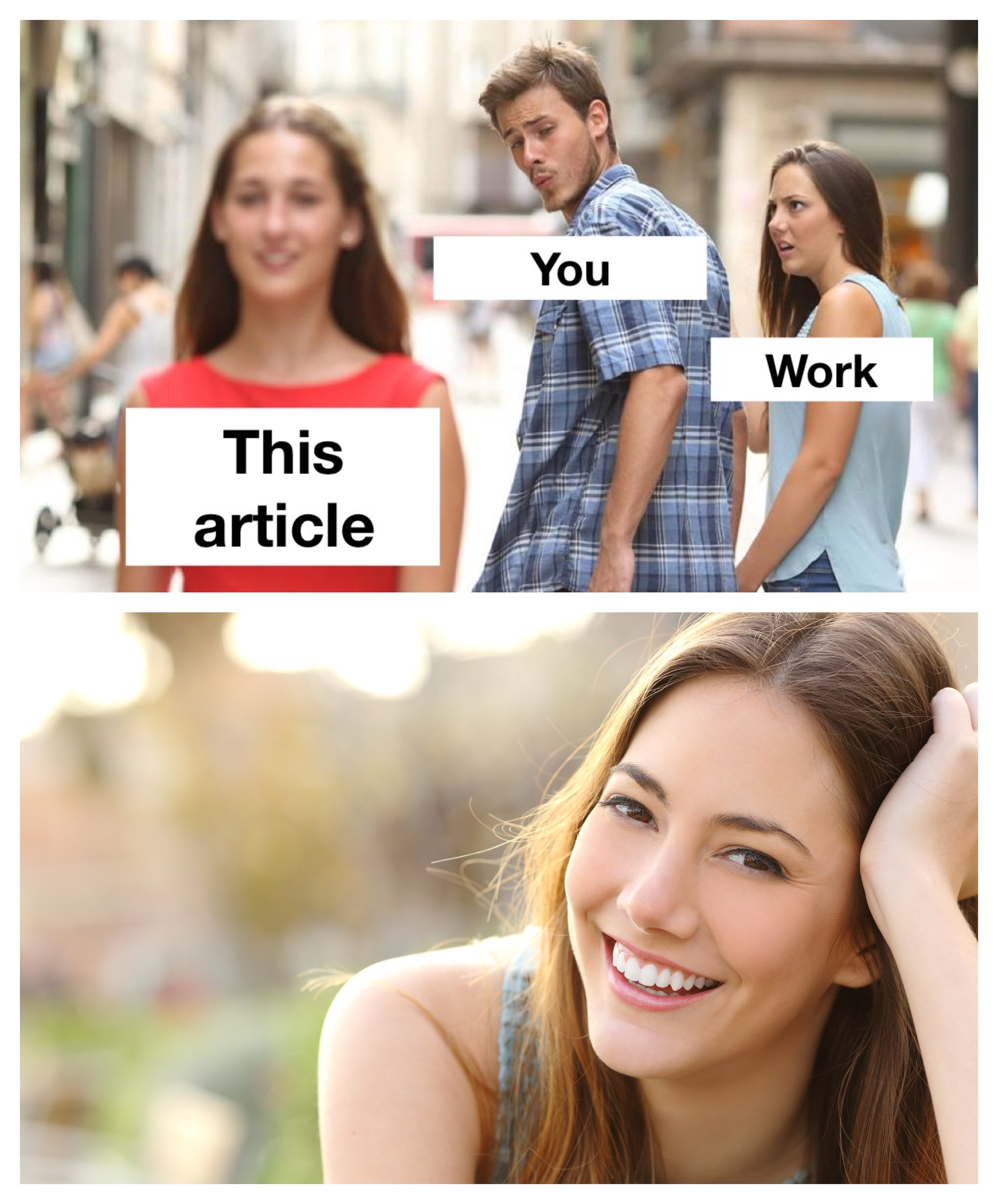 The couple in the picture are professional models, only known as "Mario" and "Laura". They were interviewed by Wired magazine in 2017. Laura told Insider that "Everyone once in their lives has been the girl in the red dress, maybe without being looked at with such brazenness." All three continue to do modeling work. That's "Laura" at the bottom from a shot in 2019.
Weezy B
If you've ever been given bad advice by a friend, you'll recognize this guy. He's usually called "Weezy B", and he looks every bit the part. Weezy B's real name is Blake Boston, and this picture was originally taken by his mother when he was 16.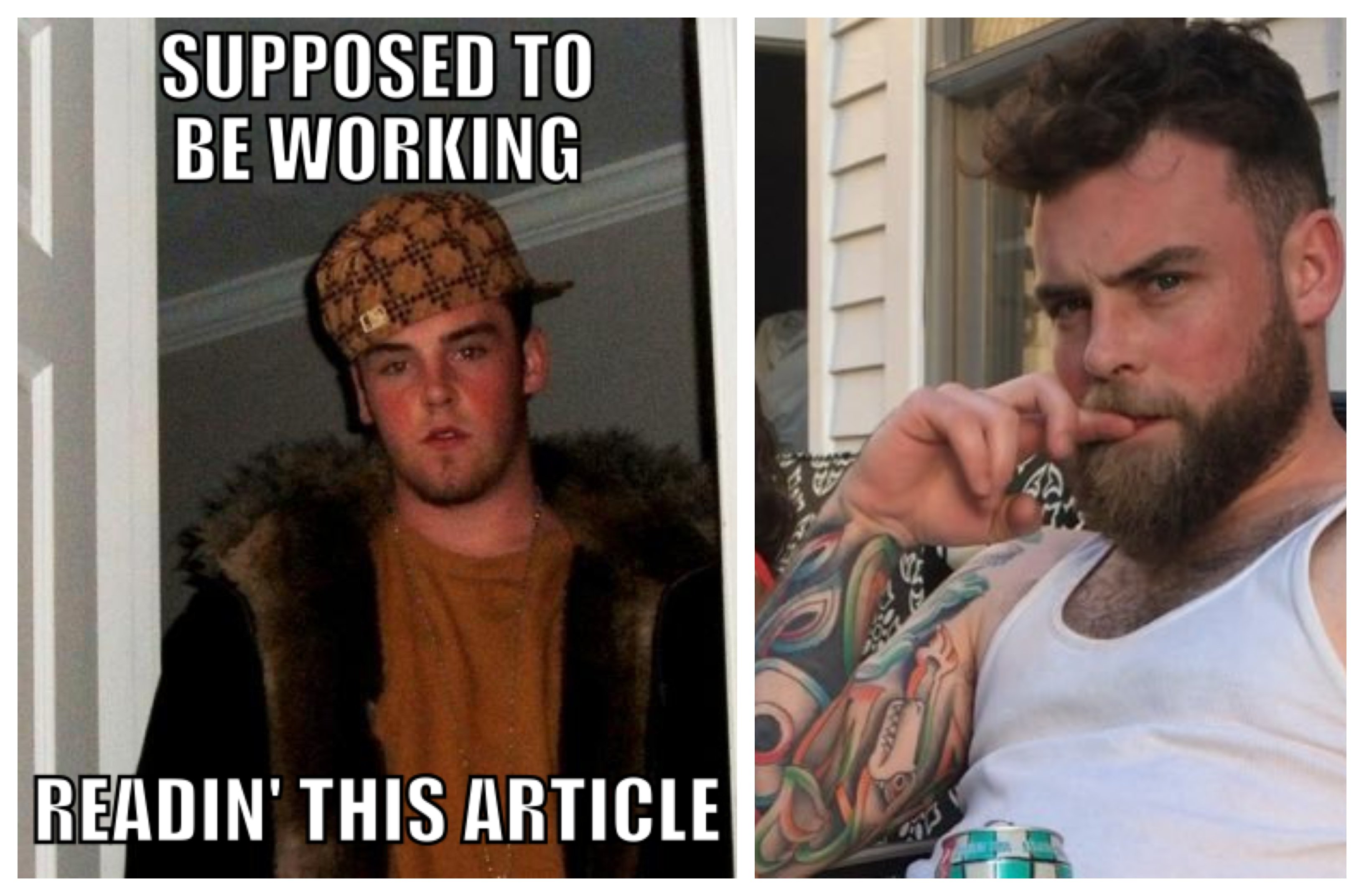 Blake is now 25 years old and has two kids. He did release some songs with his group called "Beantown Mafia", but even with his fame, they didn't gain much traction. He now downplays the "Weezy B" persona on his Twitter feed saying that "The internet created Weezy B".
Bad Luck Brian
This guy usually shows up whenever you see someone who has an extraordinary case of bad luck. Or, sometimes he's giving fashion advice. In any event, he's called "Bad Luck Brian", and he looks like he's taken the worst school picture of all-time: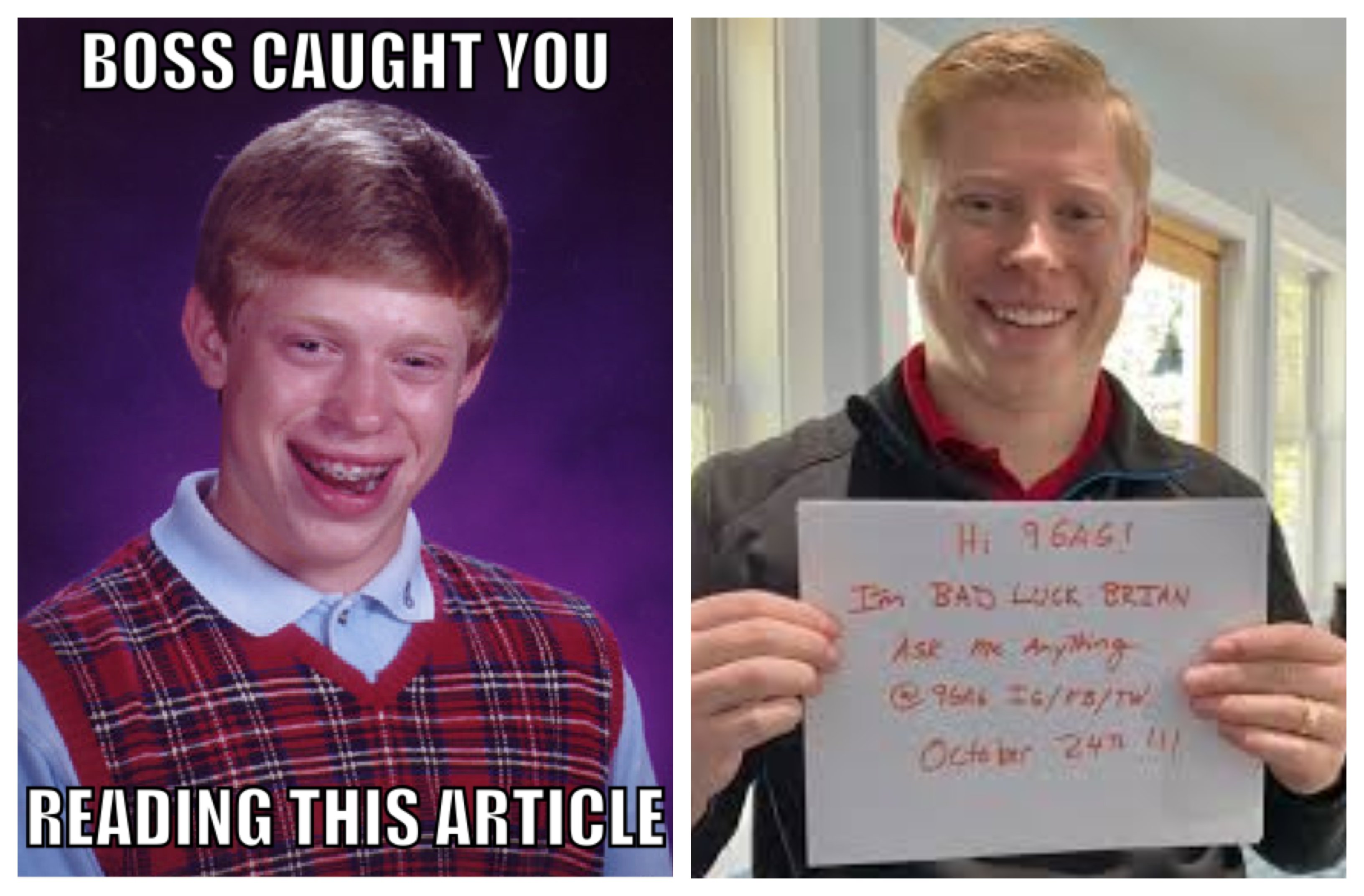 In any event, Brian's real name is Kyle Craven, and this was actually his real 7th-grade photo. He apparently had to take the picture several times because his middle school principal thought he was making silly faces on purpose. He even remade the picture in 2018, as an adult, for a McDonald's ad.
First Day On The Internet
This one appears to be a young boy who has just done something very exciting on his new laptop computer. If the lighting and resolution look familiar, it's because it's another image from Shutterstock. This image actually dates back to 2008, and the boy was a professional model.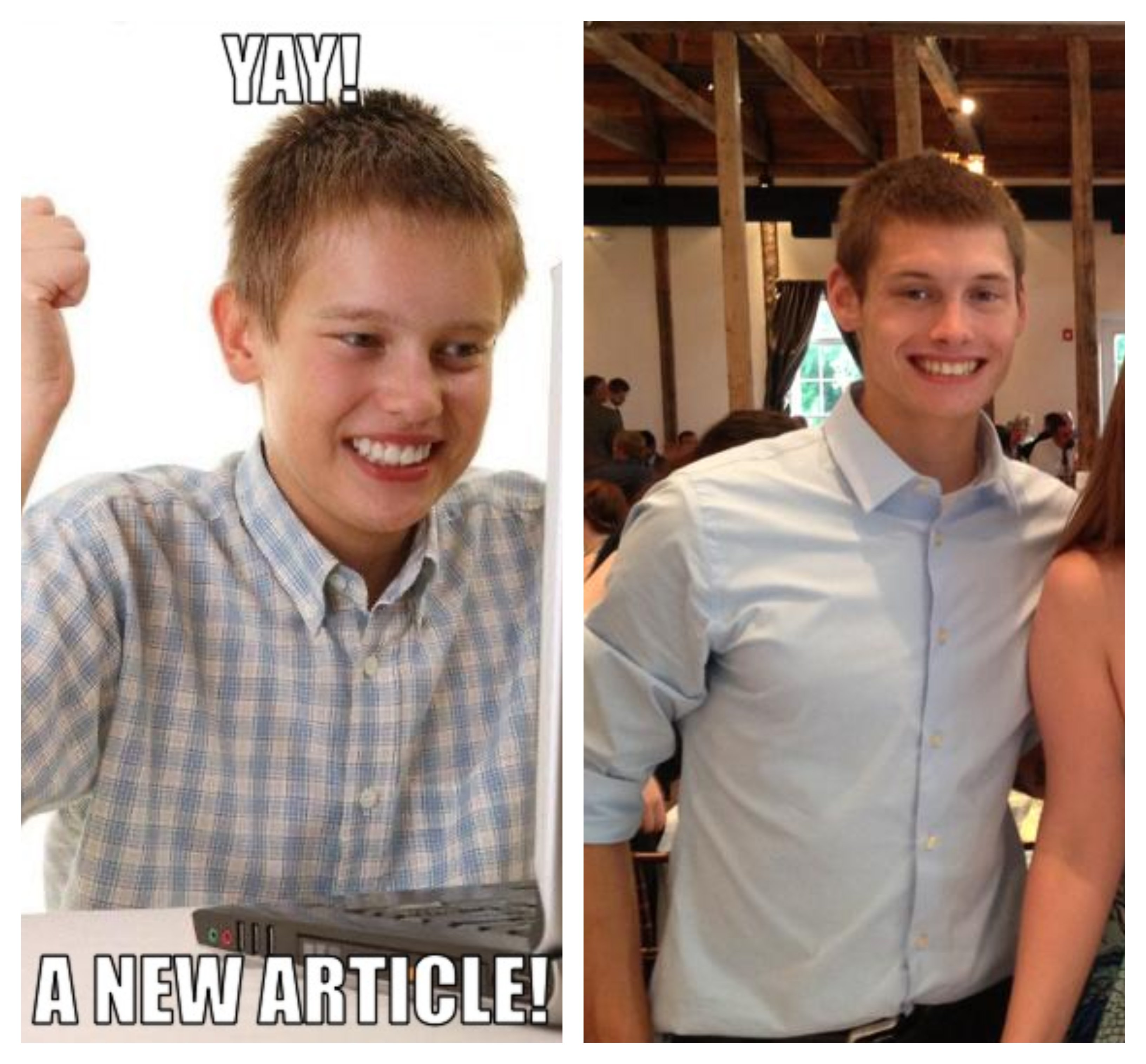 The usual version of this particular meme has been cropped a bit from the original Shutterstock one. Like most images on Shutterstock, not a lot is known about the model. One Redditor claims to be his friend though and posted several new photos in 2015.
Ermagherd!
This one shows the most awkward-looking tween girl of all-time, and apparently, she's very excited about some RL Stine books. As it turns out, there was quite a bit more to this one than you might expect. The "Ermagherd" girl's real name is Maggie Goldenberger.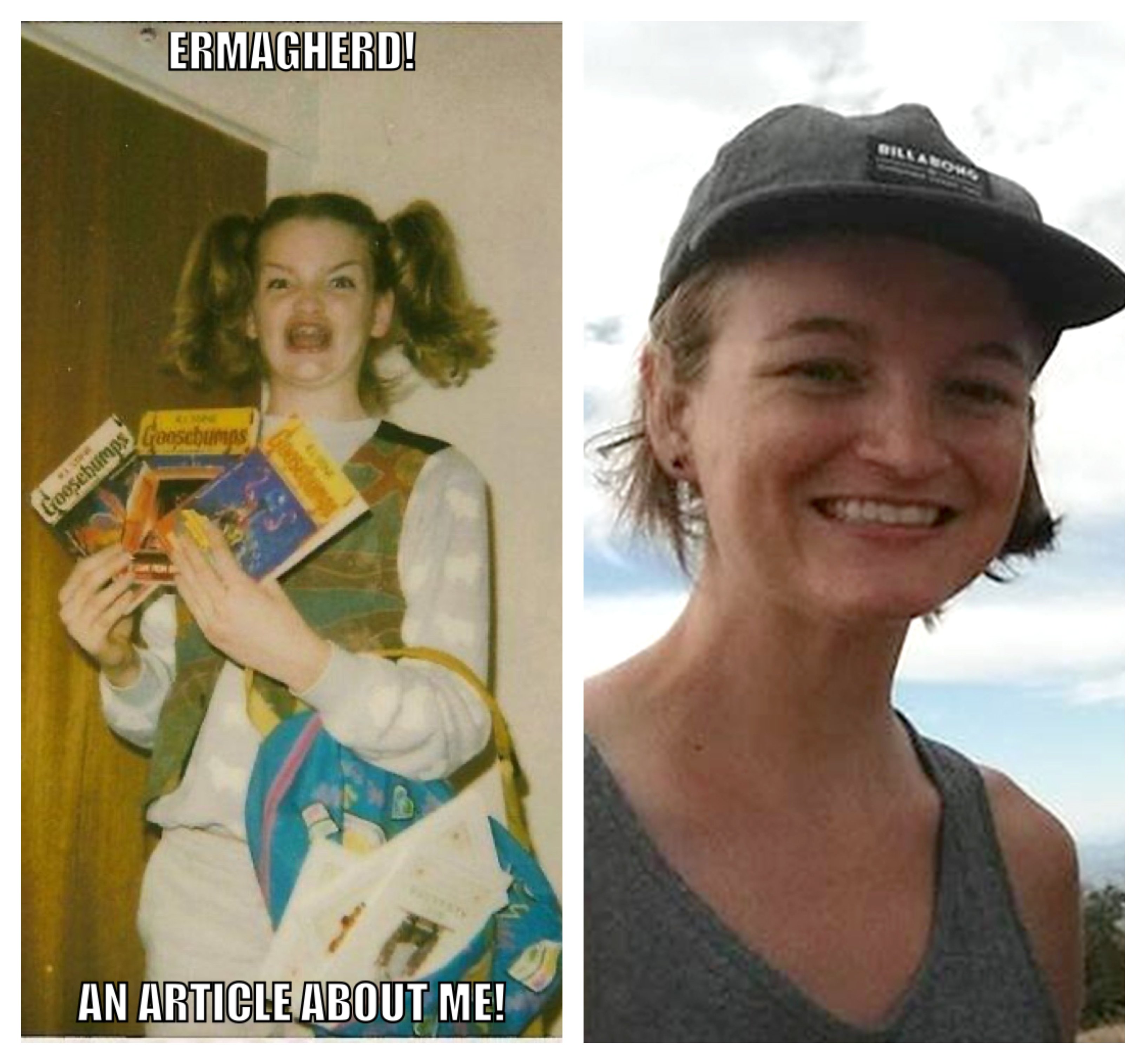 She told Vanity Fair magazine that the picture was taken as a joke. She and a friend were playing "dress-up" in 5th grade, and later on, the picture got uploaded to MySpace. She now works as a nurse in Phoenix, Arizona. 
Smudge The Cat
Another popular one is this woman yelling at the calmest cat in the world. The identity of the woman is well-known. She's Taylor Armstrong from the TV show Real Housewives of Beverly Hills. But where did the cat come from?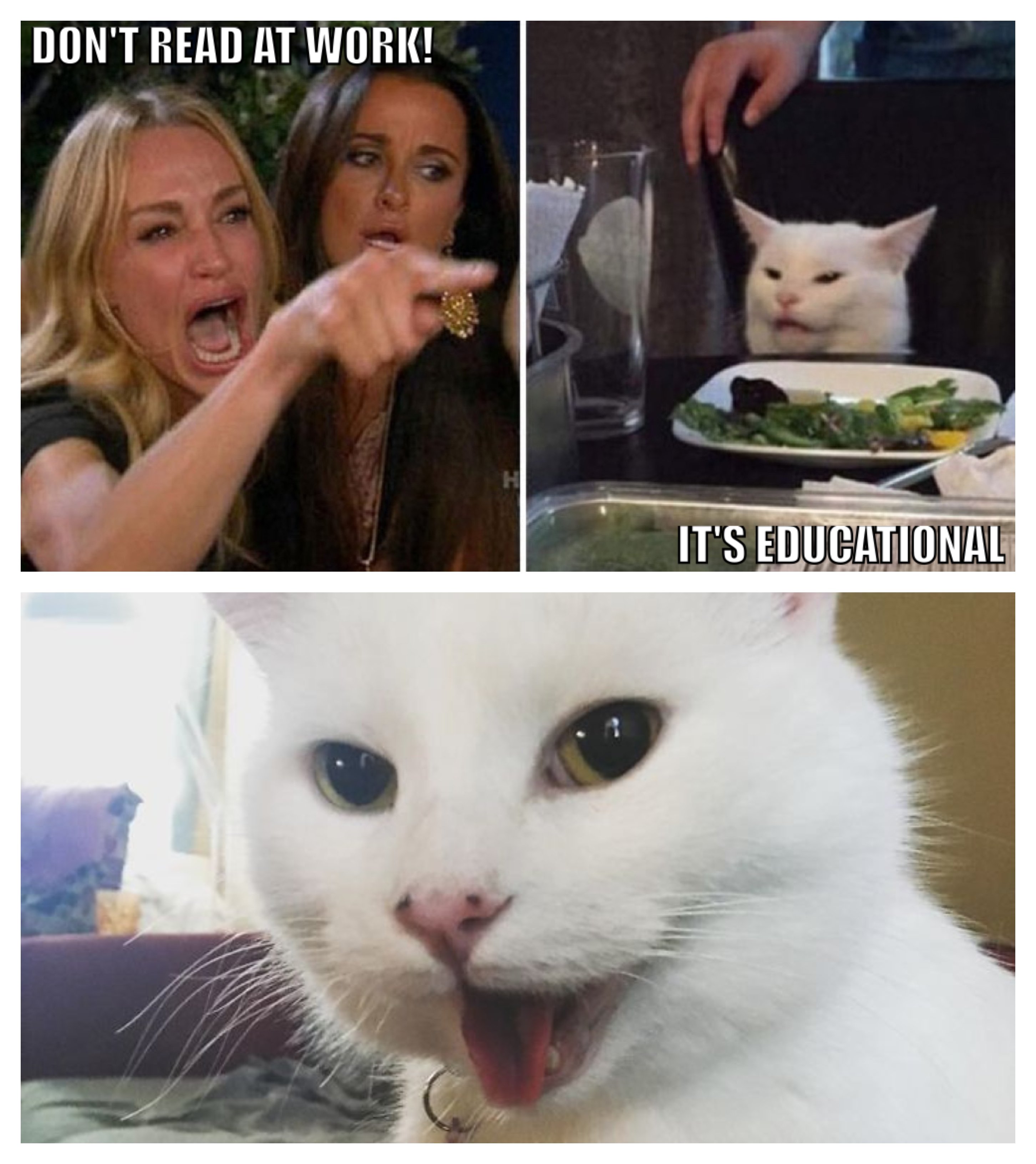 The cat is called Smudge The Cat, and he has appeared in several other memes of his own. He's owned by a woman named Miranda Stillbower, and he even has his own Instagram account. He will continue being calm and collected.
Cash Me Outside
This one is usually used when someone wants to pick a fight. The "cash me ousside" girl is named Danielle Bregoli, and she was 13 years old when she appeared on the Dr. Phil Show in 2016. She was stealing cars, and her mother brought her on the show to try and have Dr. Phil intervene. When the audience booed her, she challenged them to "catch me outside" and fight her. The moment was screen capped, and a meme was born.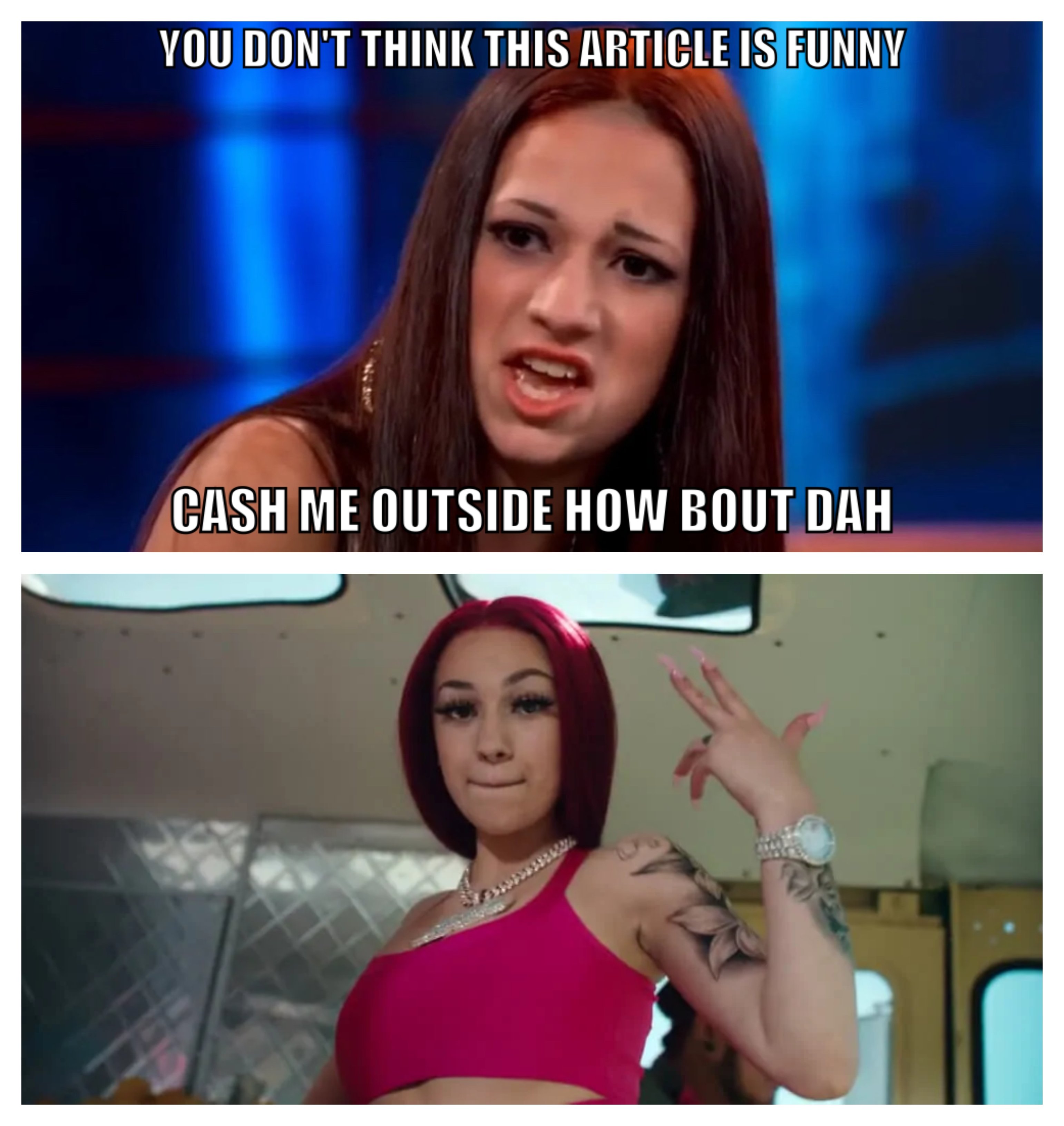 Now going by the name "Bhad Bhabie", she has attempted to develop a rap career and has had several more incidents of rotten behavior since the clip went viral. She was signed right after her appearance on Dr. Phil, and she's scored several endorsement deals too.
Star Wars Kid
The Star Wars Kid was a viral video that blew up in 2002, after the kid's classmates uploaded it to the file-sharing service Kazaa. He was secretly filmed using a broomstick to imitate the fighting style of Darth Maul from Star Wars Episode I: The Phantom Menace.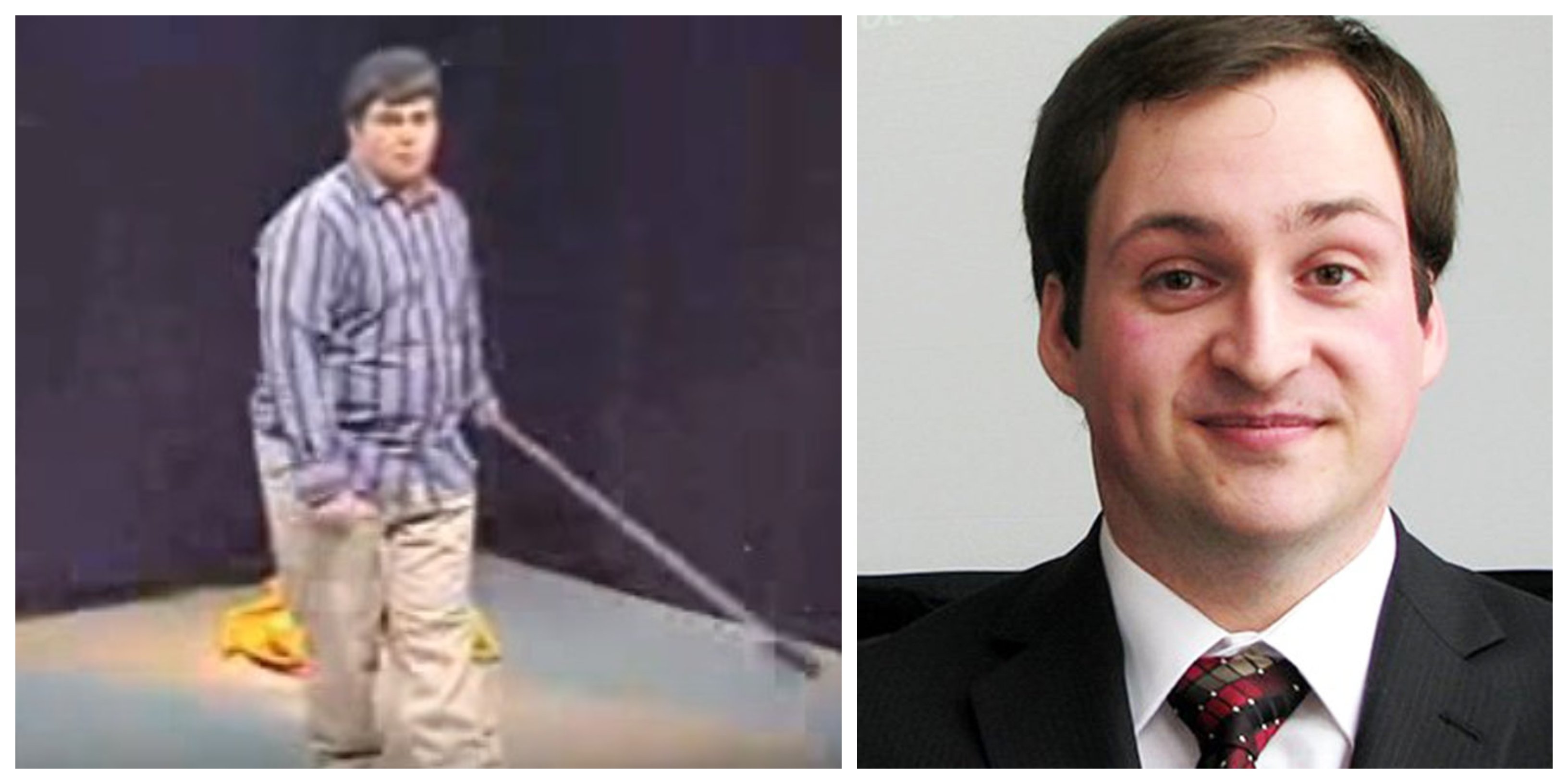 The Star Wars Kid's real name is Ghyslain Raza, and he's from Canada. He felt humiliated and his parents sued the kids who uploaded the video. Raza has taken a negative and turned it around though; he's now a lawyer who helps advocate against cyberbullying.
Overly Attached Girlfriend
There are actually several versions of this meme, but the vast majority of them are pictures of a girl who looks just a little TOO clingy. Most of them are pictures of YouTube blogger Laina Morris. In 2012, she made a YouTube video where she sang the Justin Bieber song "Boyfriend", which is about him being stalked. The screencap was uploaded to Reddit and it took off.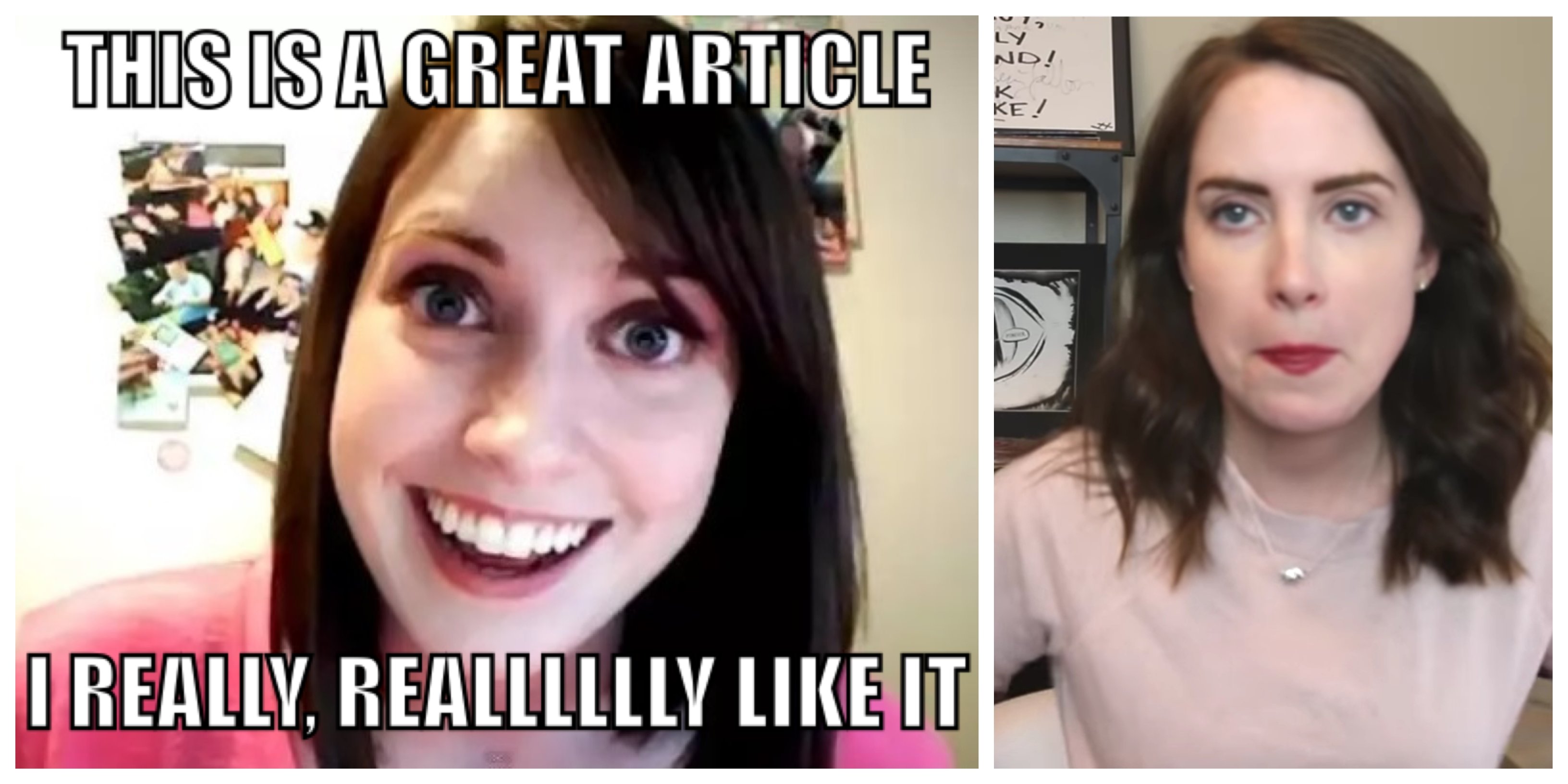 Laina actually took all of these in stride and began actually making videos playing the character from the meme. She has posted a series of videos playing the overly-obsessed girlfriend and has even developed a second series with an overly-obsessed boyfriend. In 2019, she posted her last video, but maintains a podcast with her sister.
Ridiculously Photogenic Guy
There are several "ridiculously photogenic memes", but the original one was of a man named Zeddie Little. His photo was taken during the 2012 Cooper River Bridge Run in South Carolina. One of his friends uploaded the picture to Reddit, and he was almost instantaneously a meme.
He told Good Morning America in 2012, "It's funny that everybody is kinda taking like to it. It's, I guess, the most flattering way to get spread across the Internet." He's still working as a computer programmer in Charleston.
Friday
Most people know the story of this one. Rebecca Black was 13 years old when the song Friday hit YouTube. It was a gift from her parents for her 13th birthday, and they paid $4000 for the privilege of having that video made by ARK Music Factory. That was in 2011. It was dubbed "the worst song of all-time" online.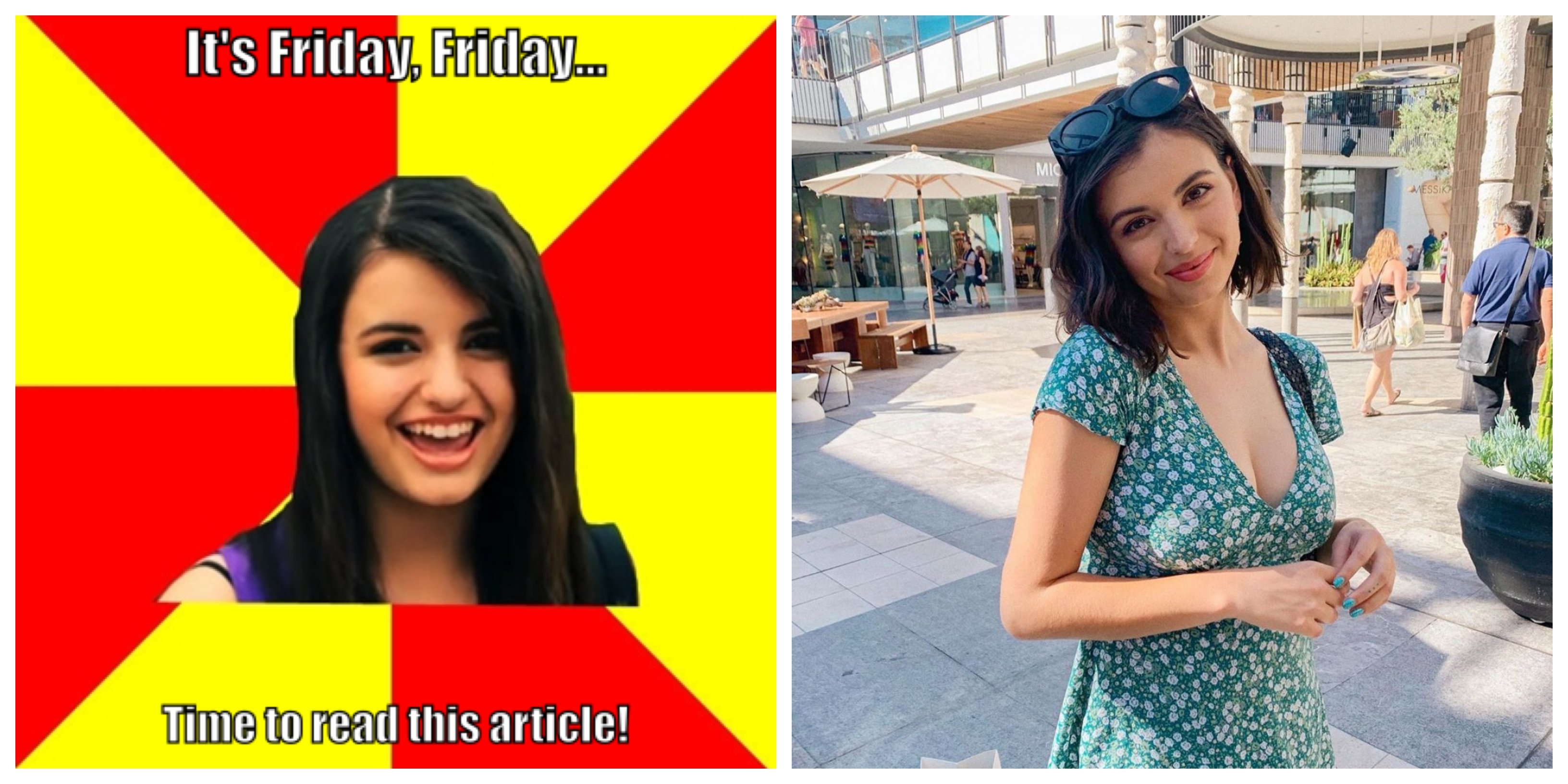 Well, if you want to feel old, she's now 22 years old and still making music. She has also spoken out about online bullying and has a very active Instagram account. She no longer performs "Friday" though. Sad face.
Sudden Clarity Clarence
This image seems to be of a guy at some sort of concert who has a sudden epiphany. As it turns out, that might be exactly what happened. The picture was originally taken at the Queensland Schoolies Festival in Australia in 2008 for a newspaper article.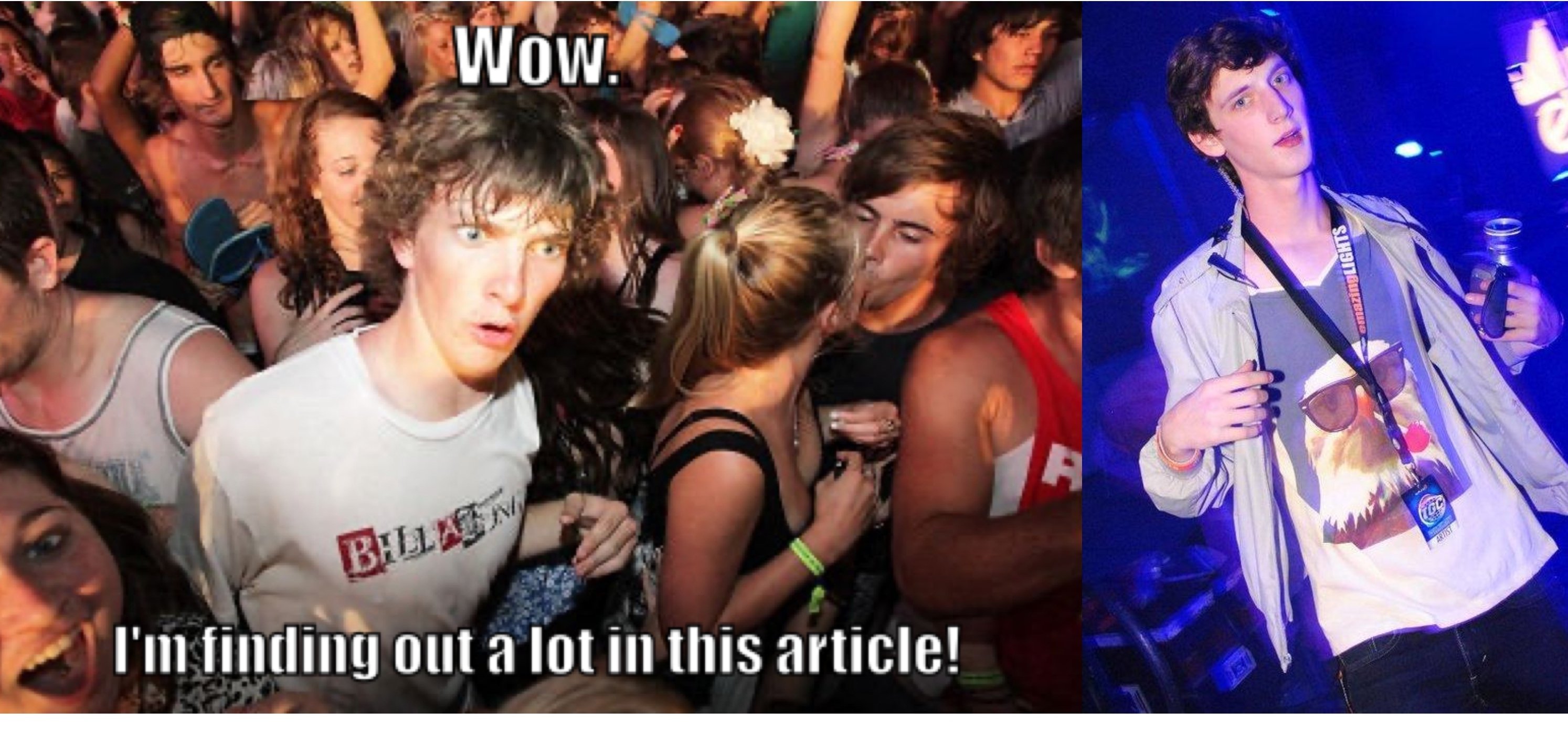 The problem is that no one has ever been able to identify Clarence to 100% certainty. There have been a couple of claims from people who say that they are the real "
Clarity Clarence
", but none of them have been from Australia. Redditor
BadK1d
claims that his friend Will G is Clarence, and that's him today in the picture.
The Most Interesting Cat In The World
Another one that is a bit of a mystery is "The Most Interesting Cat In The World". Ostensibly a feline take on the Most Interesting Man In The World, his picture started to show up on Quickmeme in 2011. Generally, submissions there have a name attached to them, but this one was completely anonymous.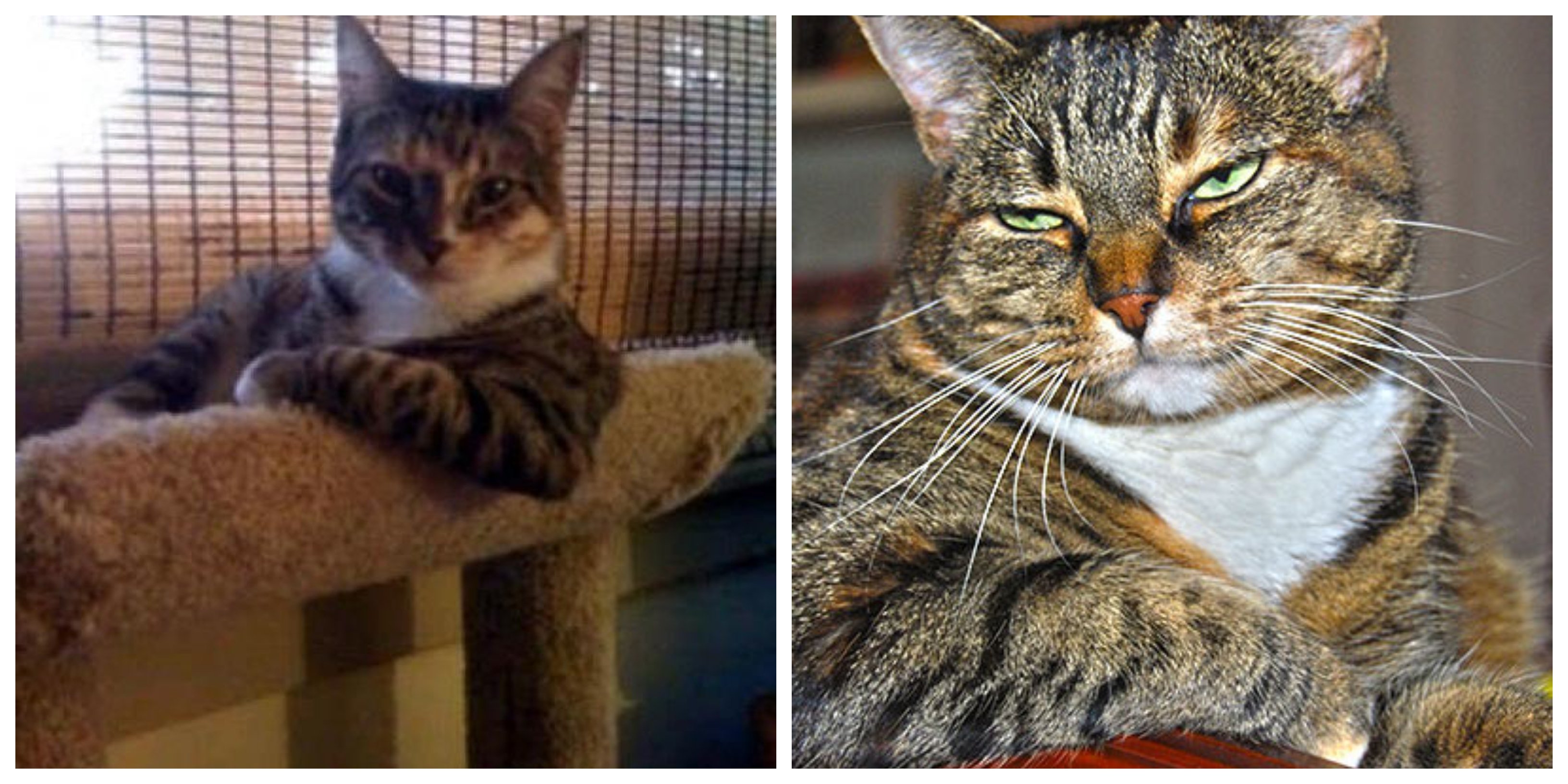 This has made this one quite a mystery. People have tried to research it to find the origins of the picture since at least 2011, and no one has found anything. It is likely that someday, its owner will show up on Reddit, but not yet. In 2018, someone began posting new memes featuring the cat, and so he's still out there!
Success Kid
One of the more enduring memes has been Success Kid. He first showed up in 2007 on Flickr. It was originally taken by photographer Laney Griner, and she intended the image to be used for the stock image site Getty Images. Getty Images actually rejected it, but the rest of the internet didn't.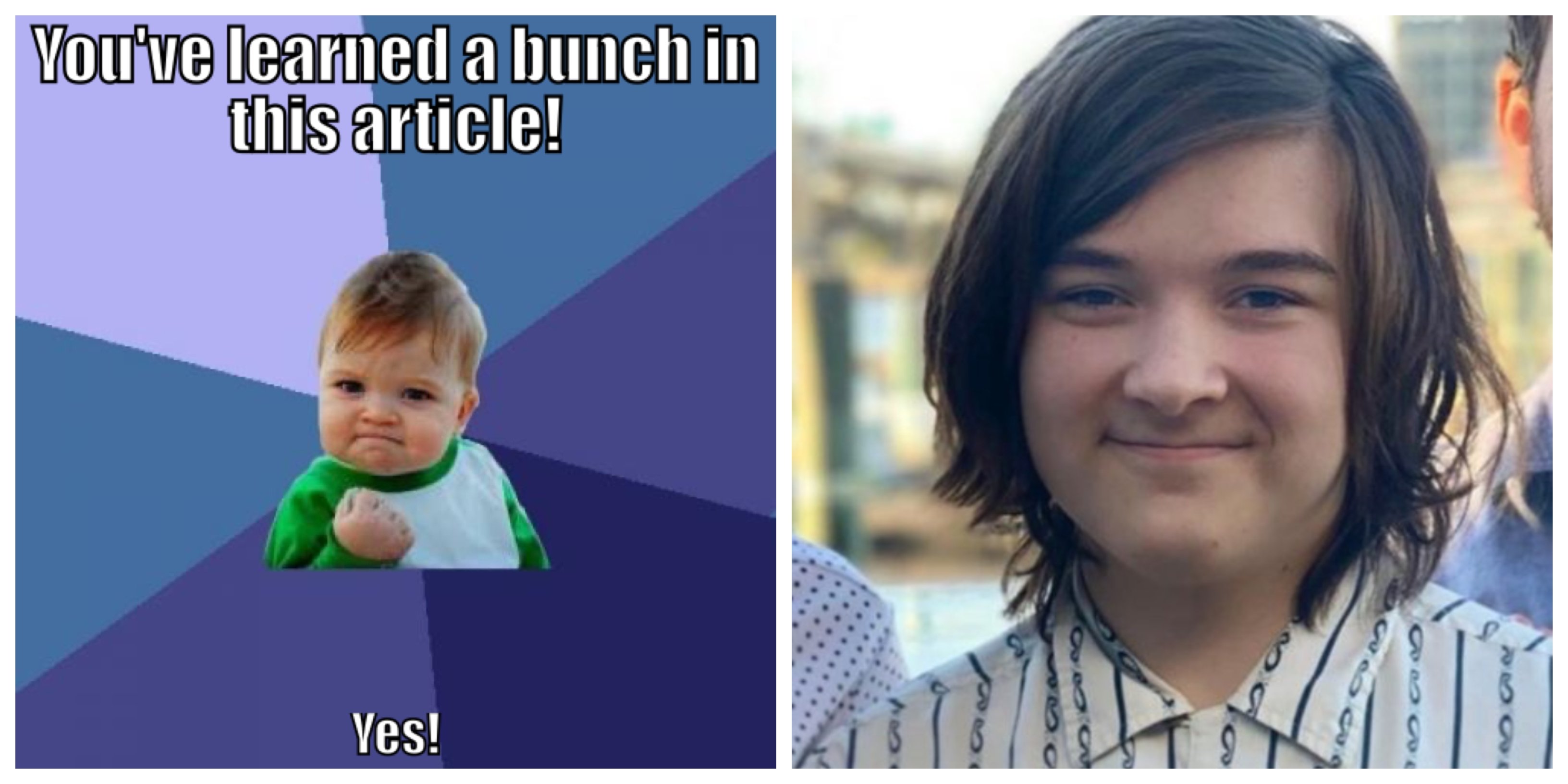 The subject of the photo is her then-11 month-old son, Sammy. Success Kid's dad ended up needing a new kidney, so the image was resurrected for a GoFundMe campaign to raise money for his treatment. And you know what? It was successful! Sammy is now 13 and headed to middle school. That's him!
Doge
Doge is actually a series of images featuring a Shiba Inu dog called Kabosu. She was a rescue dog, who was adopted by Atsuko Sato, who is a Japanese kindergarten teacher. The funny "side-eye" picture is probably the most popular version of this meme.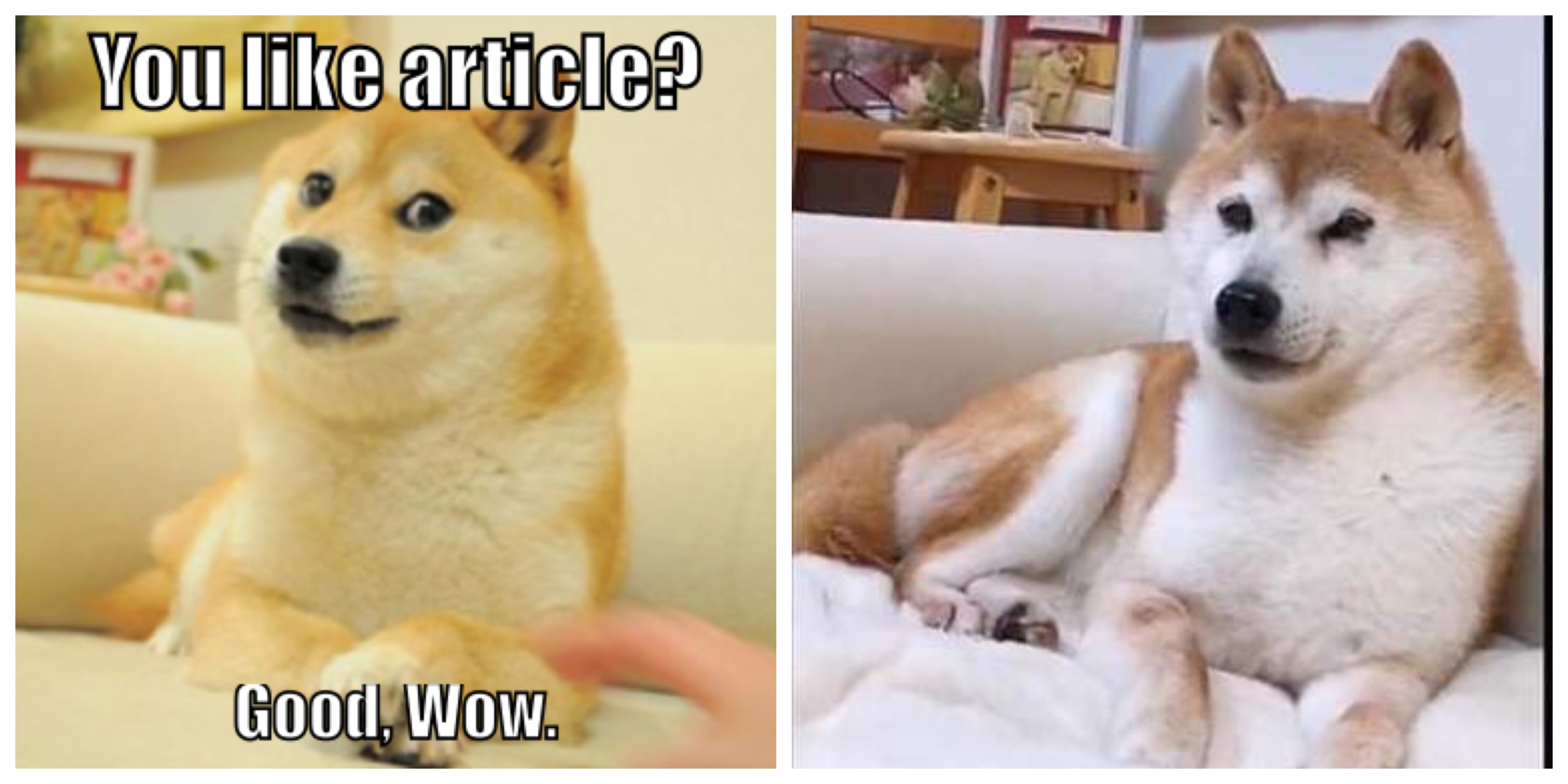 Doge has inspired a whole other series of Shiba Inu memes and even its own crypto-currency. (Dogecoin). Kabosu was rumored to have died in 2017, but that turned out to be an April Fools' prank. In 2019, new pictures of her were posted to Reddit, so she is, in fact, still alive.
Cool Girl Callie
Elisabeth Percival took a picture of herself in 2009 holding up a coffee cup. She was advertising her online jewelry business, ElisabethSpace Jewelry, and to do so, she was taking one picture of herself a day for 365 days. The pictures were public, and someone took one of her pictures, focused on her face, and a meme was born.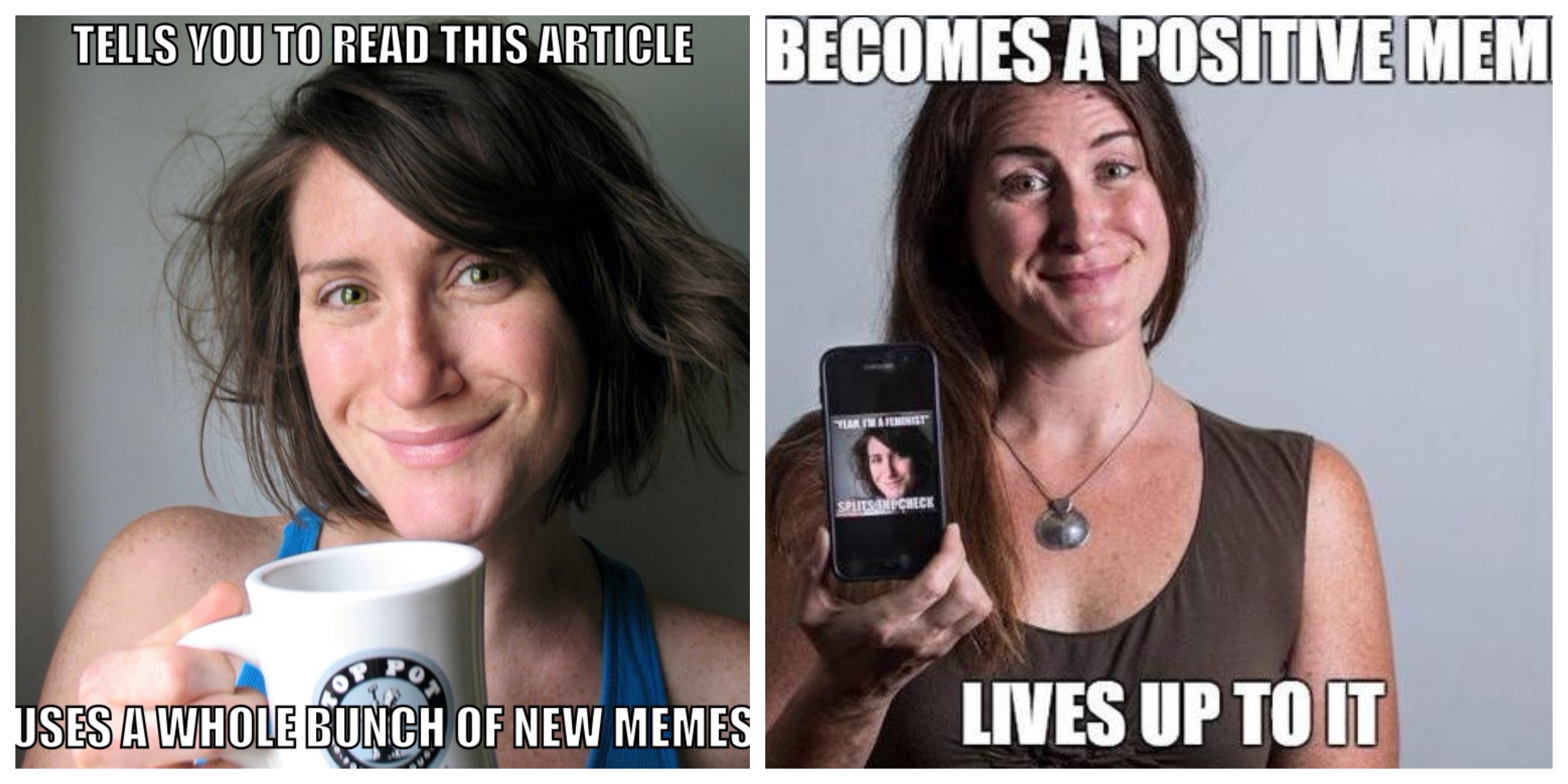 For her part, Elisabeth has made peace with the Cool Girl Callie meme. It's a pretty positive meme most of the time, so she seems to be OK with it. As she told the Omaha World-Herald, "The Internet decided to be nice to me that day," she said. "How lucky is that?"
Those are the origins and a look into some of the real people behind famous memes. It's good to know that there are real people behind these famous images. The next time you see one of these, you'll be able to tell people the story! Or, you could just share this article with them! Thanks for reading!
Sources: KnowYourMeme, Quickmeme, Meme Generator, YouTube